I have always been fascinated with South African cuisine ever since I started watching Siba's Table on Food Network. I have since embarked to become a great cook just as Siba is. In the process, I have researched more into what South African cuisine has to offer. And majority of the time, I always get something new to try out.
I love sampling recipes from African countries because I am almost guaranteed that I can get the ingredients here in Kenya too. Today, I made some Geelrys, which directly translates to 'yellow rice'. It is a rice dish popular in South Africa and because the ingredients were available locally, I was more than eager to try this. It is a gorgeous dish, beautiful as it is delicious. The only ingredients I added were my two favorite  spices: ground cumin and coriander.
If you cannot go to South Africa, Bring South Africa to you :).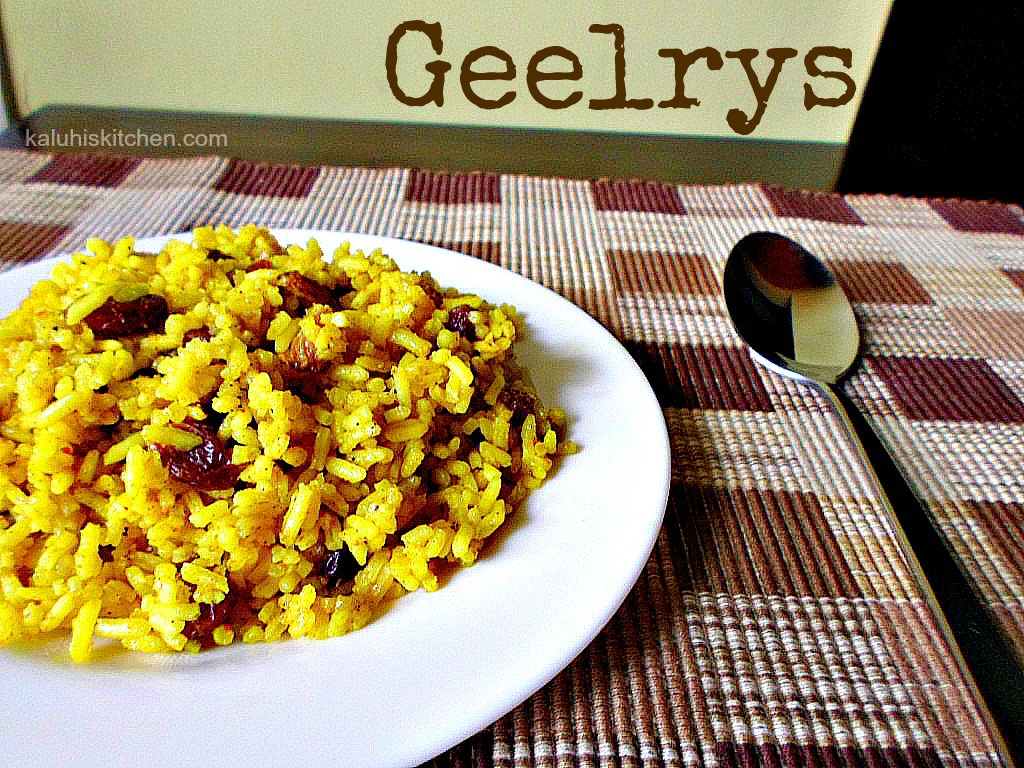 Ingrendients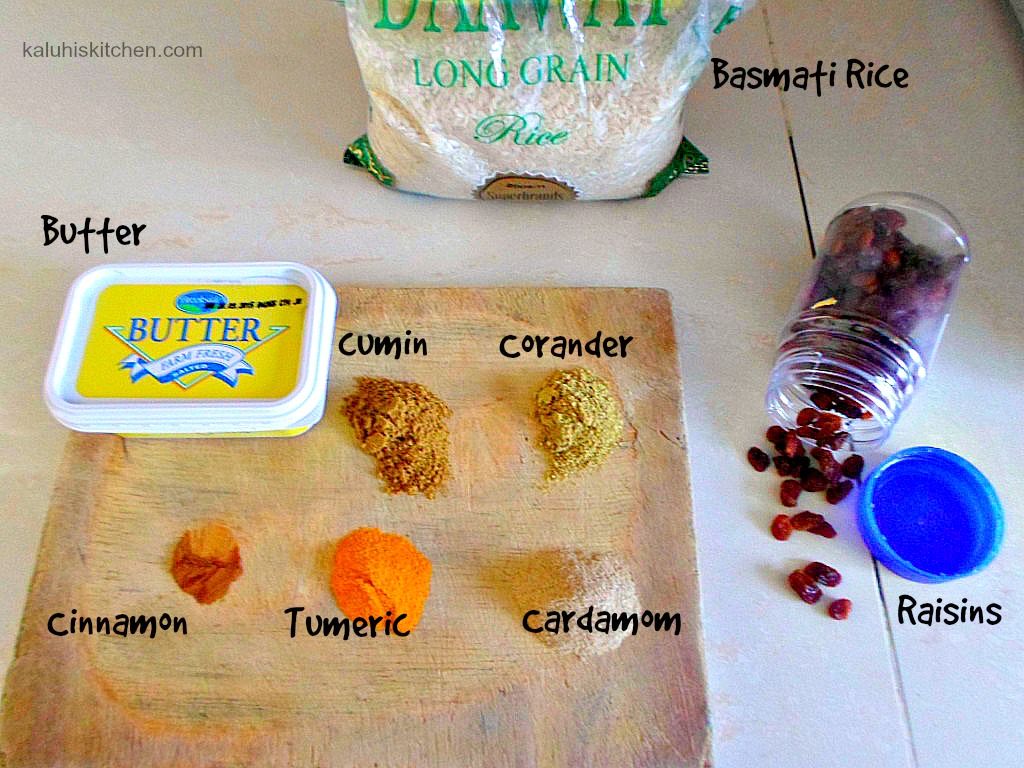 1 cup of Basmati Rice
1 Tablespoon of butter
5 Tablespoons of raisins
1 Teaspoon of cumin spice
1 Teaspoon of ground coriander
1 Teaspoon of ground cardamom
½ a tea spoon of ground turmeric
¼ a teaspoon of ground cinnamon
Method
Wash then soak your basmati rice for about 30 minutes. Put your water to boil and add some salt and pepper as per your preferences. Then add your rice.
To this, add your spices. Mix until they are evenly distributed.
Immediately after, add your raisins and mix until they too are distributed evenly throughout your rice.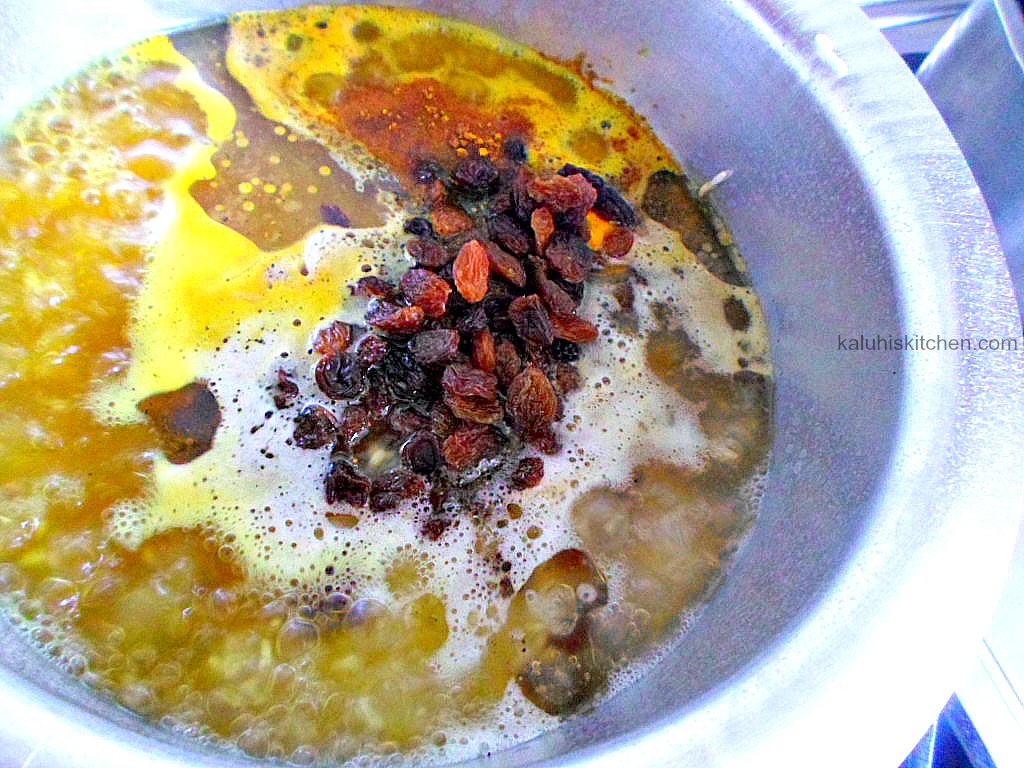 Cover your rice and turn down your heat to low and allow your rice to cook.
Serve hot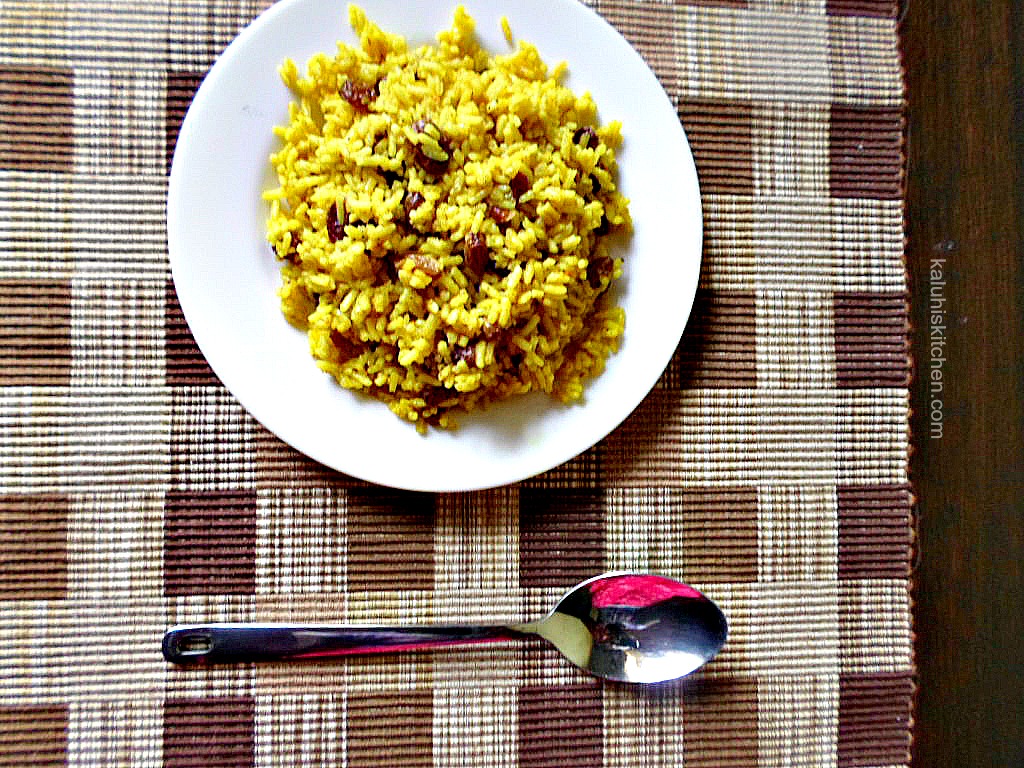 I must admit, I was abit hesitant to try this because of the raisins in my rice as this is not what I am used to. But I was willing to broaden my horizons and try this, and I am glad to say, I was not disappointed :). The end result was tantalizingly delicate.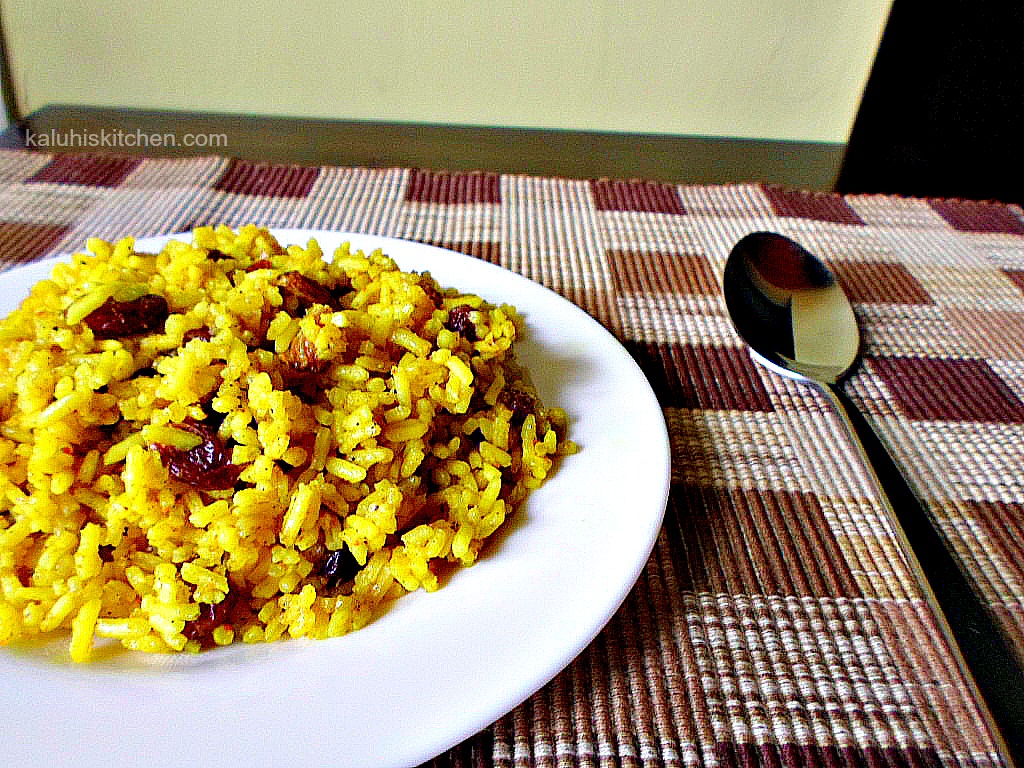 Geelrys has officially entered my book of favorite rice dishes, golden, fragrant tumeric rice, bejeweled with raisins. It was like eating edible sunshine!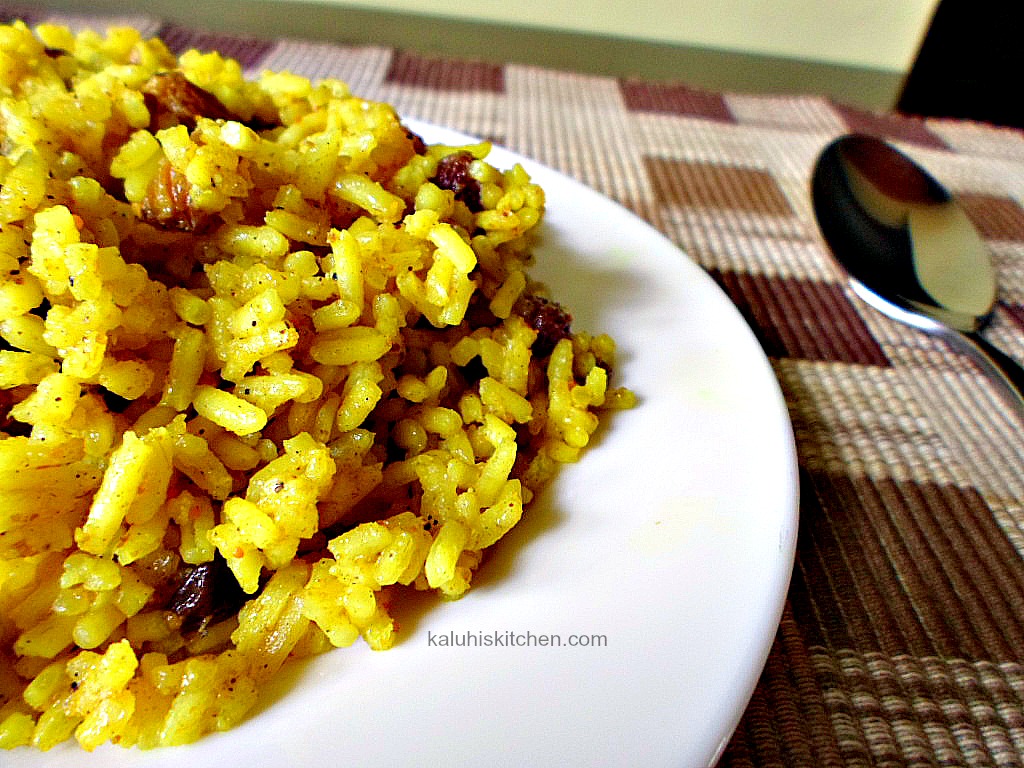 This geelrys goes really well with coleslaw, meatballs, bobotie good gravy and roast/grilled chicken. (Didn't you suddenly get hungry after reading that?)
Enjoy those sweet bursts of raisin and the subtle, gorgeous glow of the golden turmeric offered by this magical geelrys.
Merry Christmas!
-K
---
Did you enjoy the read? Give this a try 🙂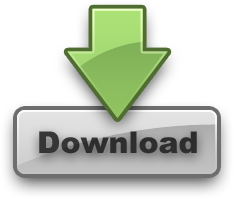 ---
All content and images are copyright protected by



Do not copy in part or whole without giving due credit.