We all have those meals we just do not feel drawn to, for no particular reason. I am not a big fan of cabbage, unless it is cooked in a certain specific way. It takes a short time to cook, and that makes it very easy to over cook. Alot of the times I have had it in various places in Nairobi, it is overcooked. And where there is a problem, that is a chance for you to step in and make that dish to be fantastic. That makes cooking exciting.
Cabbage is a very healthy vegetable and I like adding more character to it to make it more wholesome. Today's cabbage stir fry is one my mom developed. I did not change/add anything because I felt it was just perfect as mom made it. I liked it so much and decided to share the recipe with you. I have a feeling you will like it just as much 🙂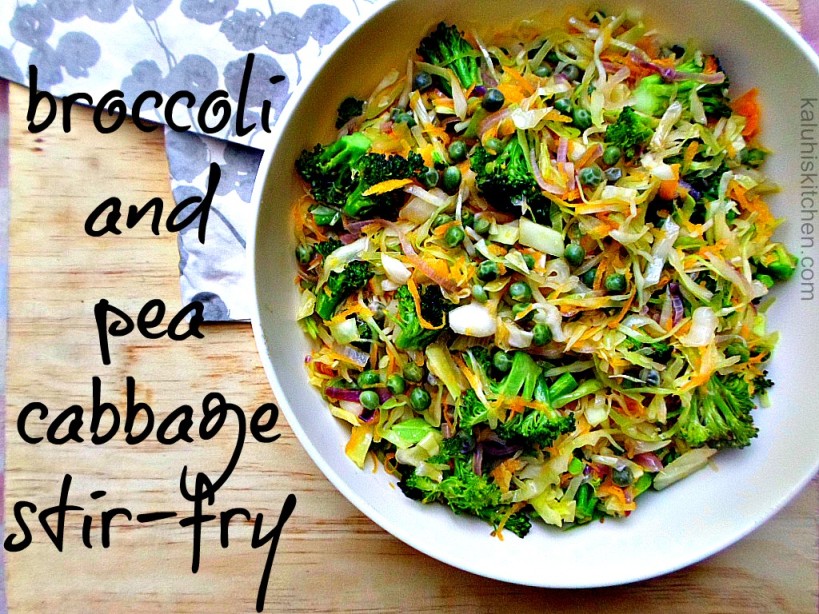 Broccoli and Pea Cabbage Stir Fry Ingredients
PREP TIME: 20 MINUTES        COOK TIME: 10 MINUTES       SERVES: 7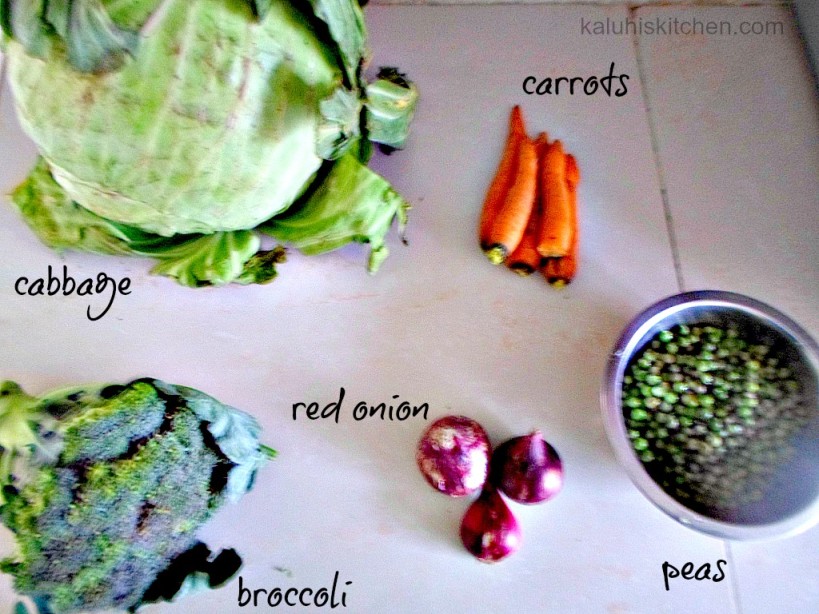 ***
I apologize for the few blurry images in today's post. It was a gloomy day and the low light intensity of that day could not let me prosper.
***
1/2 a cabbage, finely chopped
4 carrots, grated
1 can of peas, boiled
1 head of broccoli, chopped
2 small onions, sliced
Method
In a sufuria, put some vegetable oil and salt. Add the onions and let them sautee until they are soft.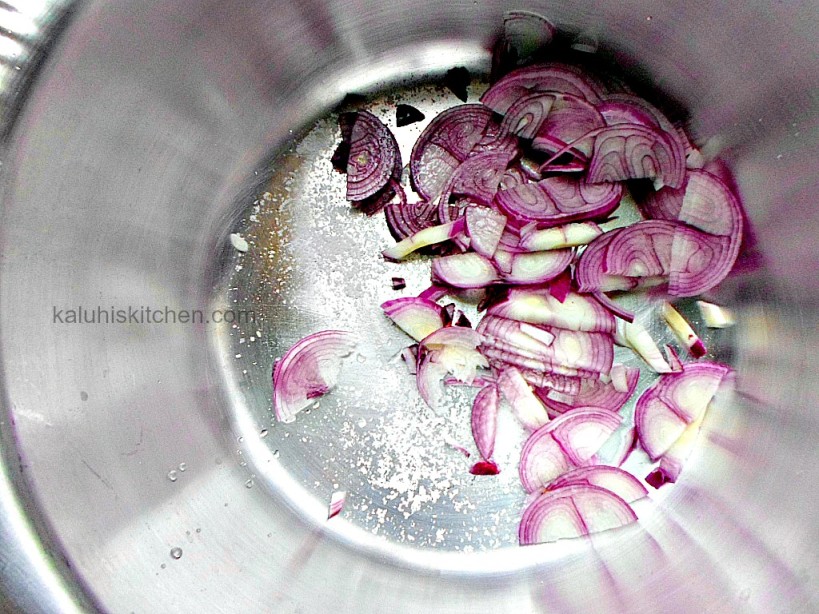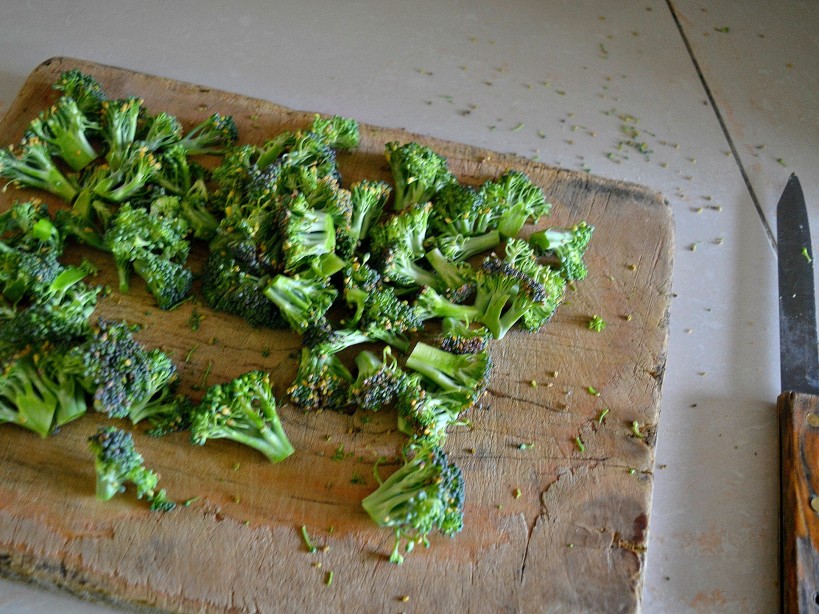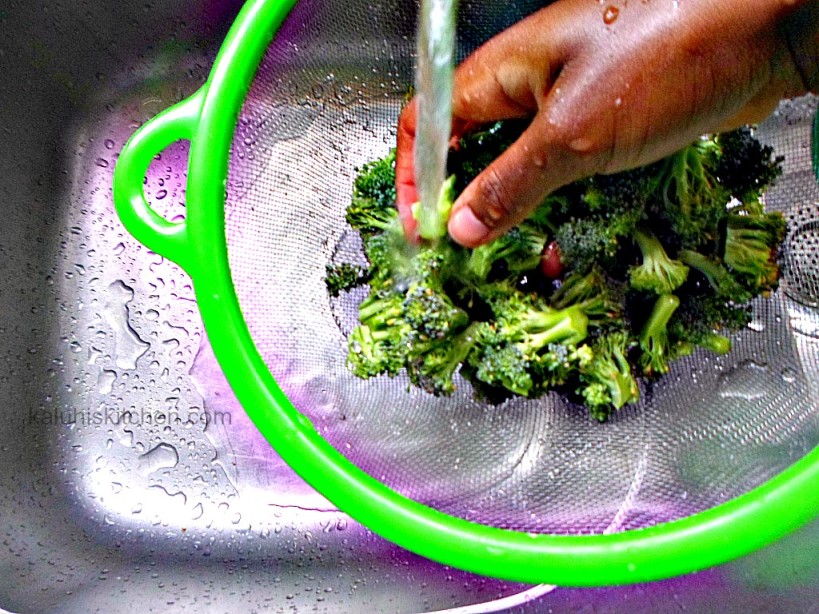 Then add the cabbage, carrots and the broccoli. Mix it all up and let it stay on the heat undisturbed for about 5 minutes. I personally like my veggies without any spices. This allows me to taste the very essence of the vegetable and sometimes spice tends to over power the delicate taste of fresh veggie goodness.
Then add the peas. Mix them in and let them stay on the heat for about 2 minutes. My peas were pre-boiled, that is why I added them towards the end as they were already cooked.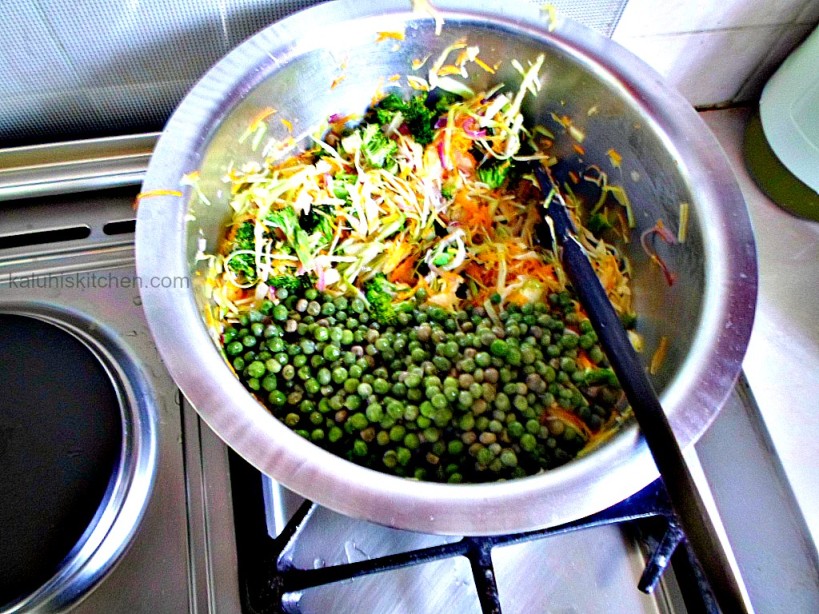 Remove from the heat and serve.
That's just how easy this Broccoli and Pea Cabbage Stir Fry is to make. And it tastes really good too.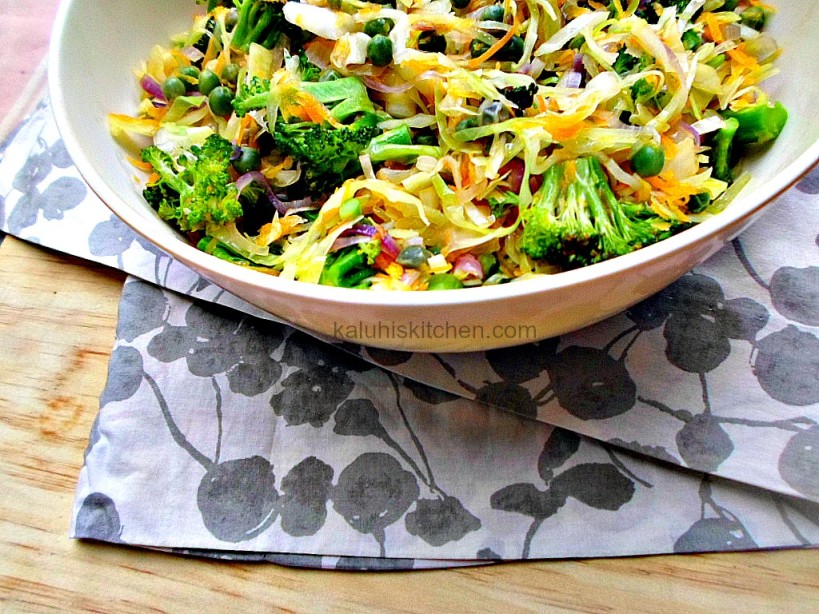 This cabbage stir fry is such a powerhouse of nutrients you can literally get cured of anything just by looking at it. #NoKidding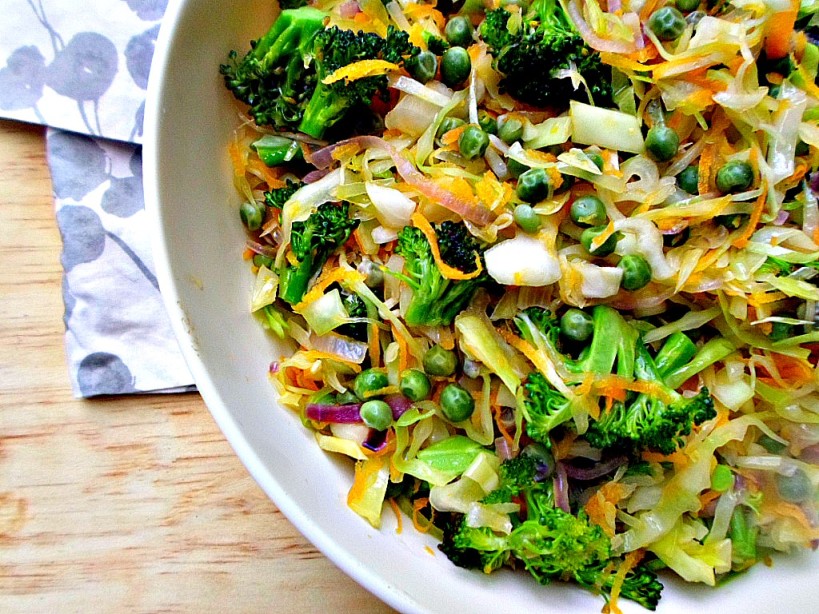 If you want to try a different cabbage stir fry recipe, this should be it.
Is there a food you do not like eating for no particular reason? I would love to know in the comments…and maybe come up with ways to make it yummier for you 🙂
XX
---
Download the full recipe here: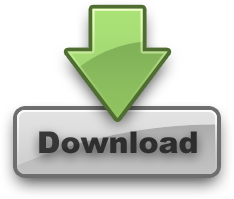 ---
All content and images are copyright protected by



Do not copy in part or whole without giving due credit.