I went through the whole of last week with baited breath since I just could not wait to FINALLY watch Wonder Woman!! I even avoided watching trailers and snippets as I did not want my movie experience to be ruined. I love all Marvel movies, and I knew this one may become my favorite one of all time! I had not been to the movies in ages, and I had not seen my girlfriends for quite some time and I decided to combine the two. And it was the best decision I made. I needed that break; break from life and break from work, and it was worth every second! We laughed so much, talked about….. well, everything, bore our fears, hopes, hearts to each other (sounds dramatic! I know.. :D) and everything in between. There is absolutely no way I would be who I am without my girls!! After our wine and some samosas, we went ahead and watched our movie.  And no better movie to watch with them than one that celebrated the magnificence that a woman is!  Let me tell you guys, if you are yet to watch Wonder Woman, please do yourself a favor and go ahead and watch it! It  lives up to the hype!!
When I got back home, I wanted something delicious yet easy to make. With what I had in the fridge and in my pantry, this beauty was born! My creamy chicken meatball and mushroom pasta is a very simple dish (yay!), so easy to make (yay!!!!) and of course so delicious! If you love both pasta and chicken, and maybe mushrooms too, this one is for you!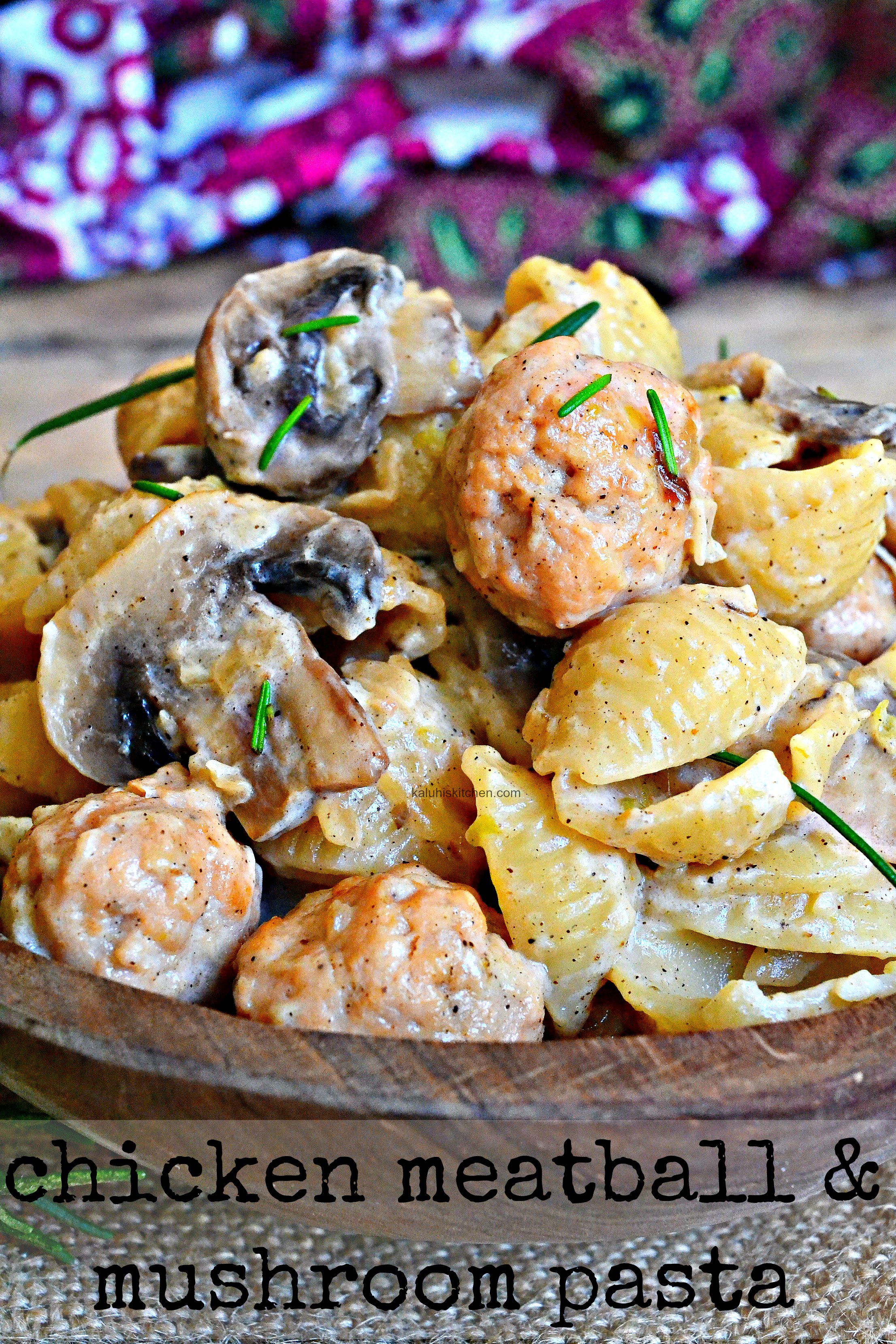 PREP TIME: 10 MIN      COOK TIME: 30 MIN     SERVES:2
Ingredients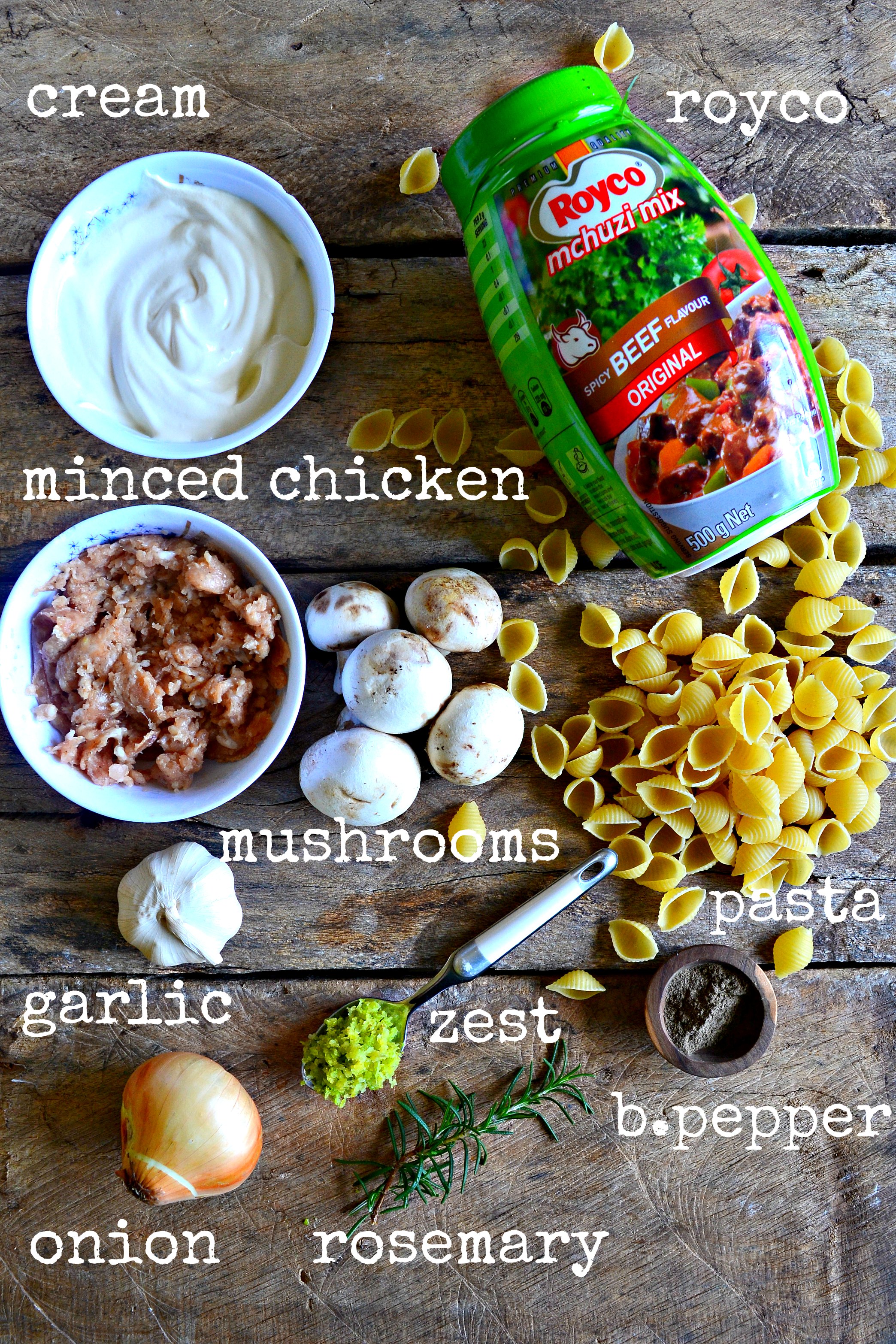 100 g of shell pasta
1 cup of minced chicken
12 button mushrooms
1/2 a teaspoon of lemon zest
1/2 a teaspoon of finely chopped rosemary
6 cloves of garlic, minced
1/2 teaspoon of royco
1/2 a teaspoon of black pepper
White onion finely chopped
Method
In a sauce pan, put your pasta to boil. Once it is done, remove from the heat,  drain the excess water. Run the pasta over some cold water then set aside. Running it through cold water will prevent the pasta from sticking together as we wait to proceed to the next step. Very important!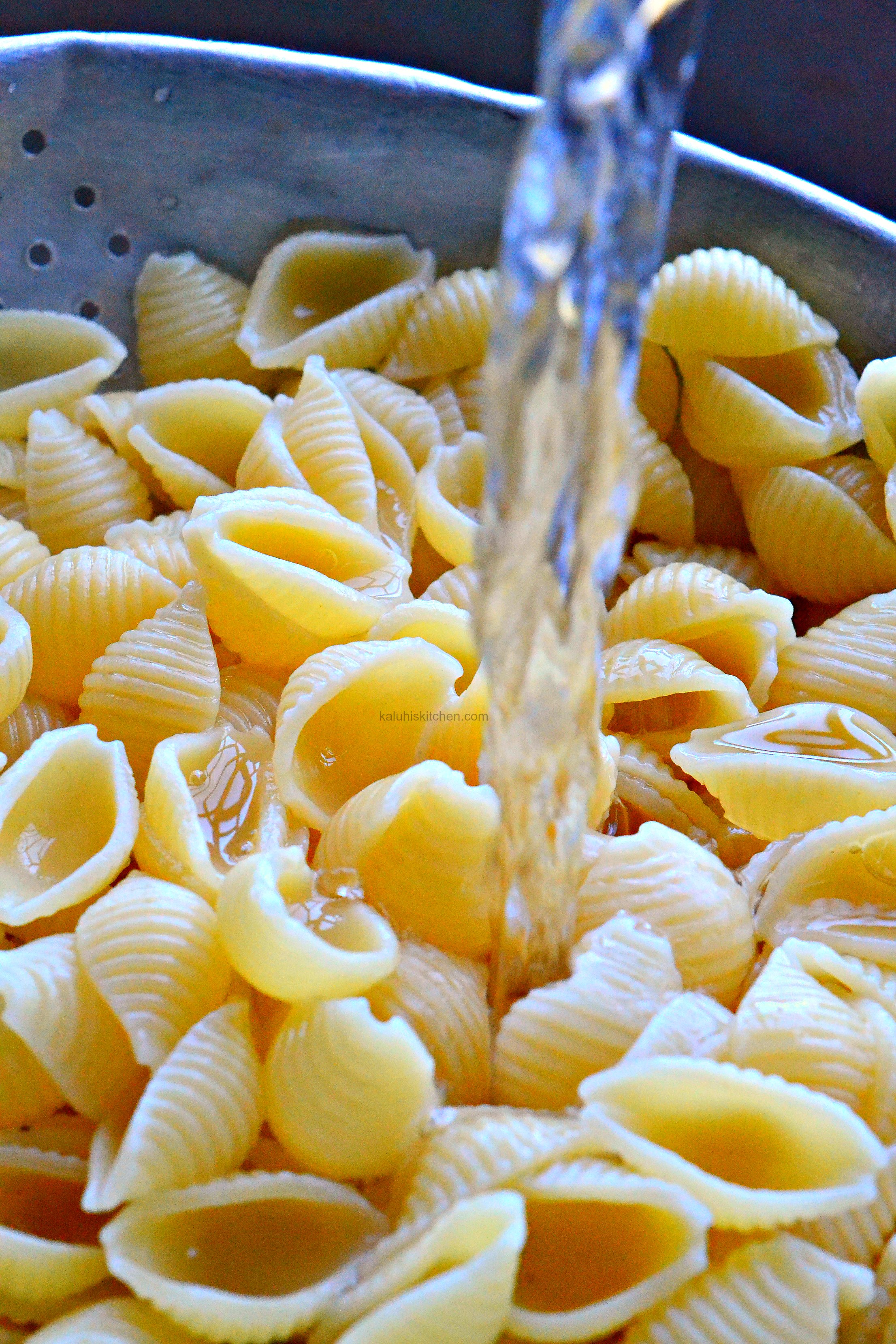 In another sauce pan, add your rosemary, garlic, onion and salt. I used white onion since they have a more subtle taste compared to red onion. Plus I did not want them to go bad as I had not used them in quite some time. Red onion would work just ok!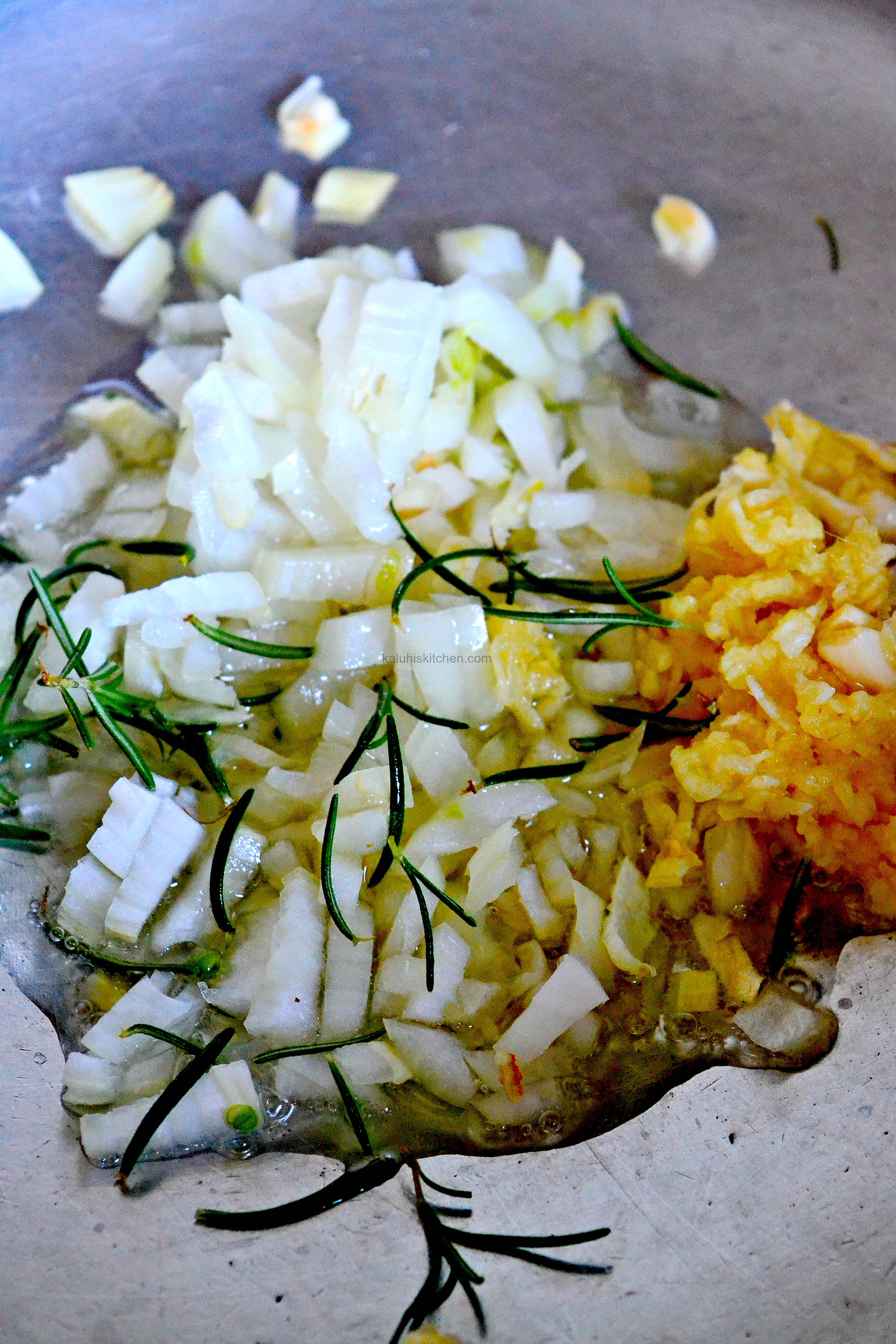 Once fragrant, add the minced chicken meatballs together with the royco, black pepper and the lemon zest. I initially wanted to use chicken breast, which I would have cut into strips, however what I had at that moment was just my minced chicken. I rolled them into balls with just some minced garlic and nothing else. We are making a speedy dinner, remember? :)) You can use both minced chicken or chicken breast. If you decide to go the minced chicken way, select them at your butcher and ask them to mince it for you. Same thing we did with this recipe.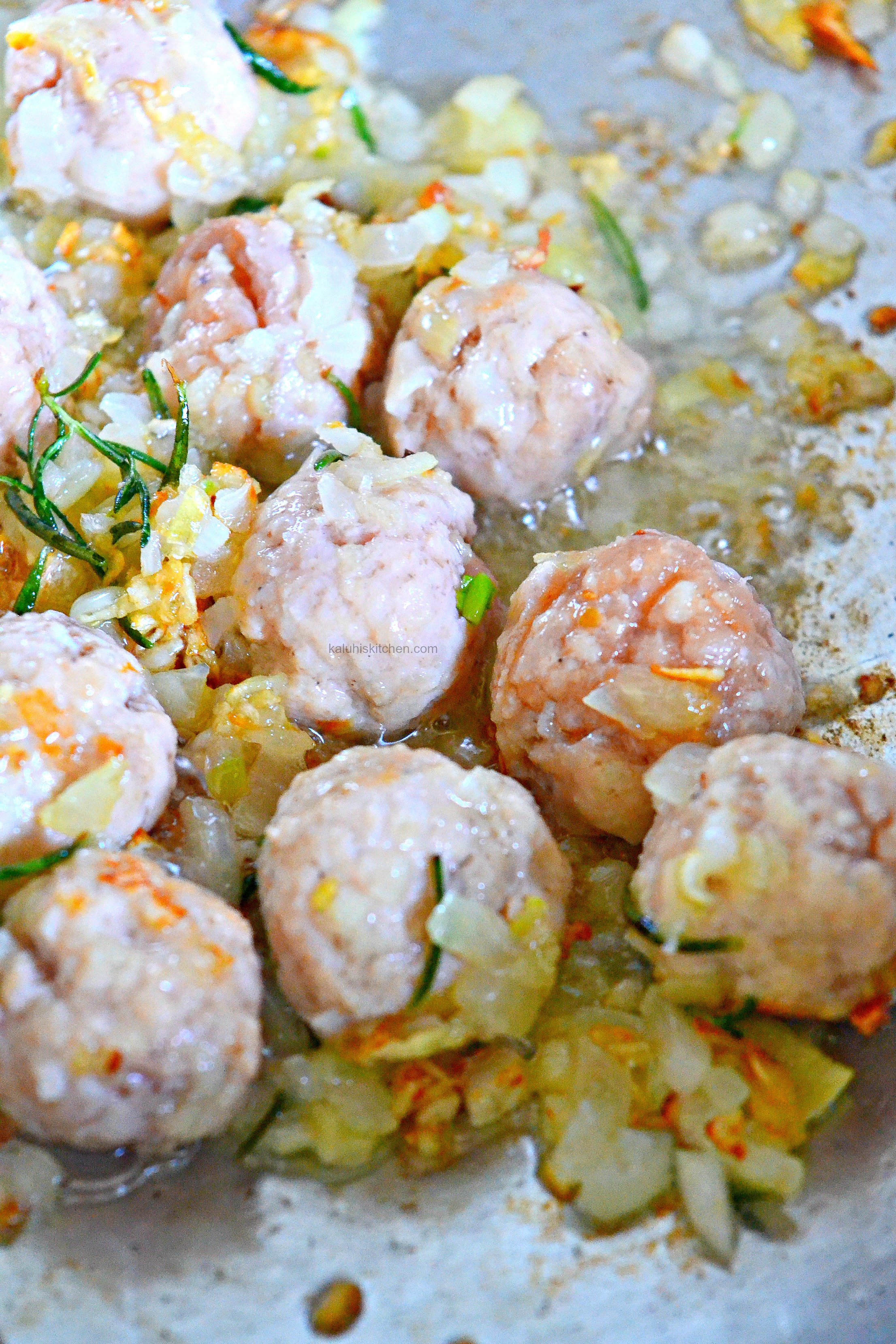 Before adding the Royco and the black pepper, mix them together in a cup until they form a light paste them pour this into your pan. This will prevent lumps from forming and make sure it is evenly distributed. When I make my fast dinners, I always turn to my Royco since it is a spice blend and an easy ticket to delicious flavors. Mum laways had a can in her kitchen, and I do too!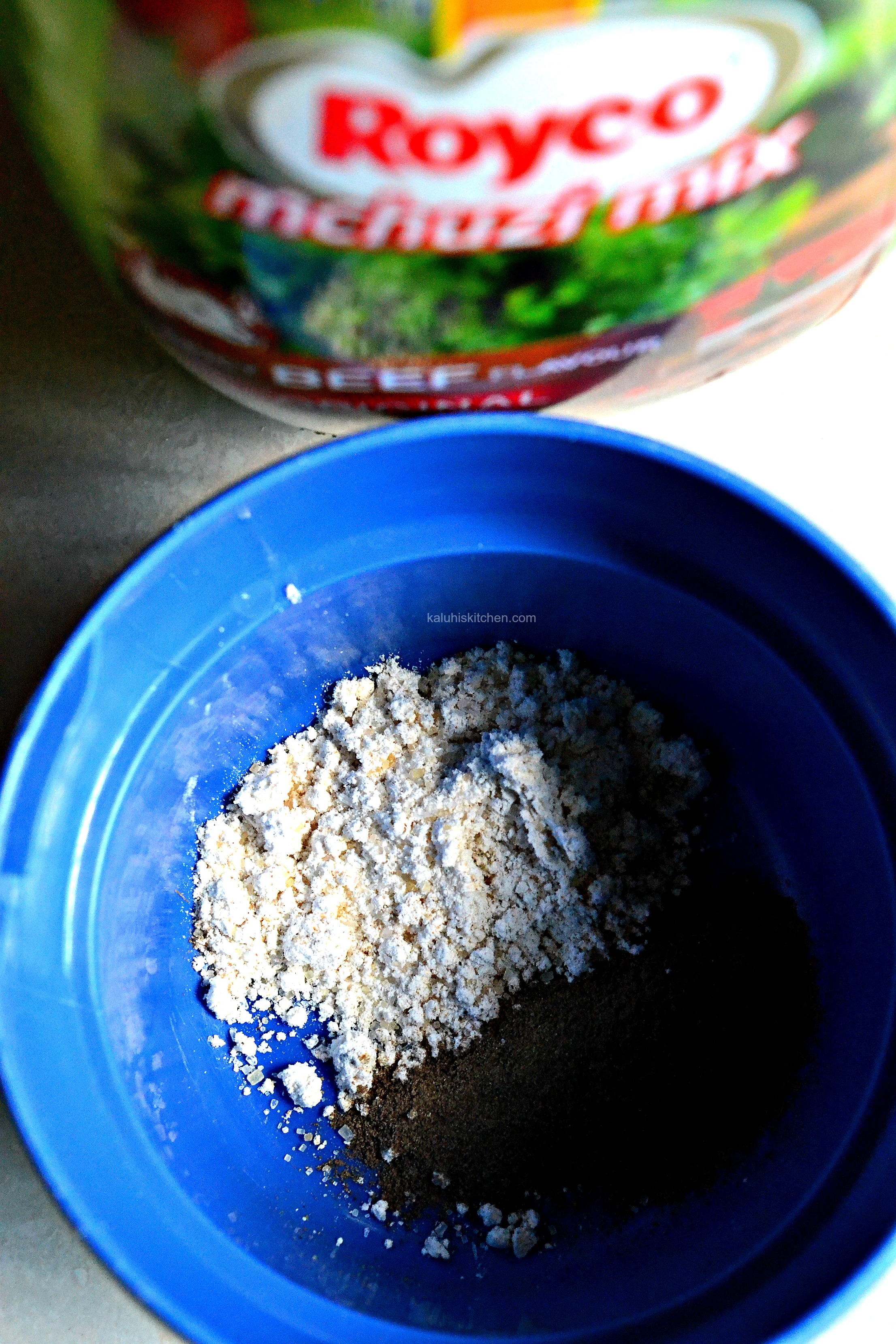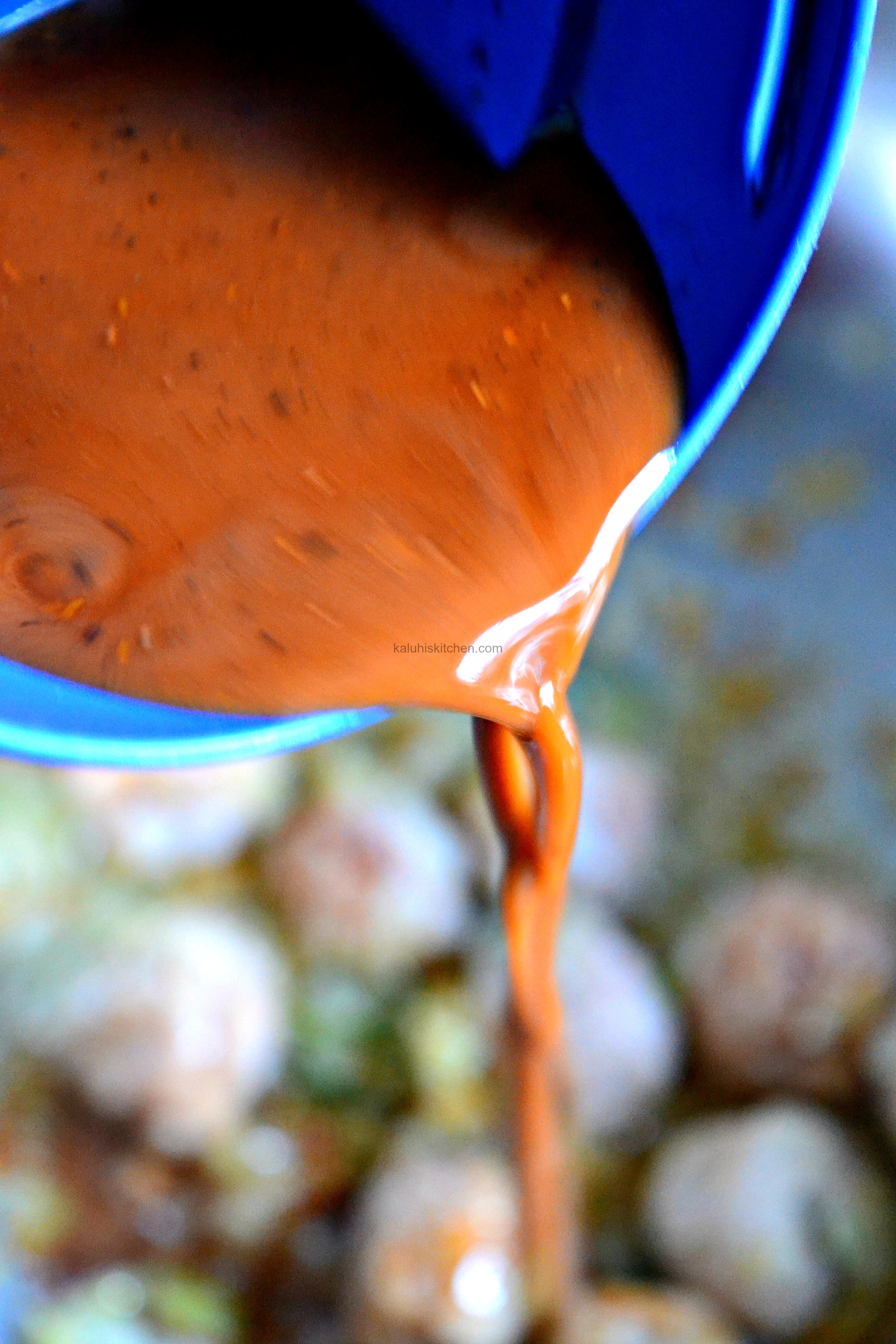 Let this cook for about 5 minutes then add the cooking cream and the mushrooms. I bought my cooking cream from CarreFour, but it is available in all supermarkets in the dairy section.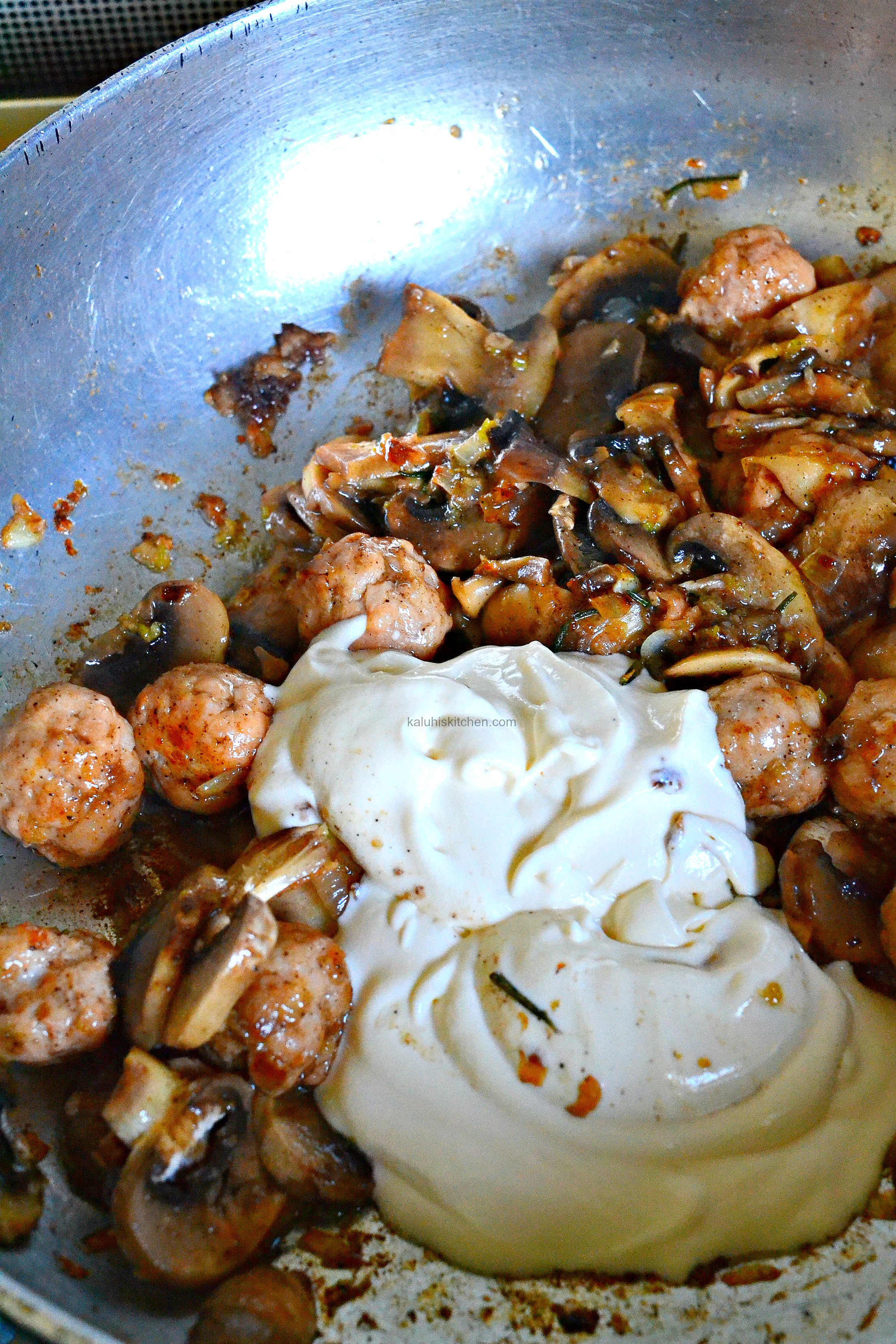 Let this stay on the heat for about 4 minutes for every flavor to meld and get coated in the creamy sauce!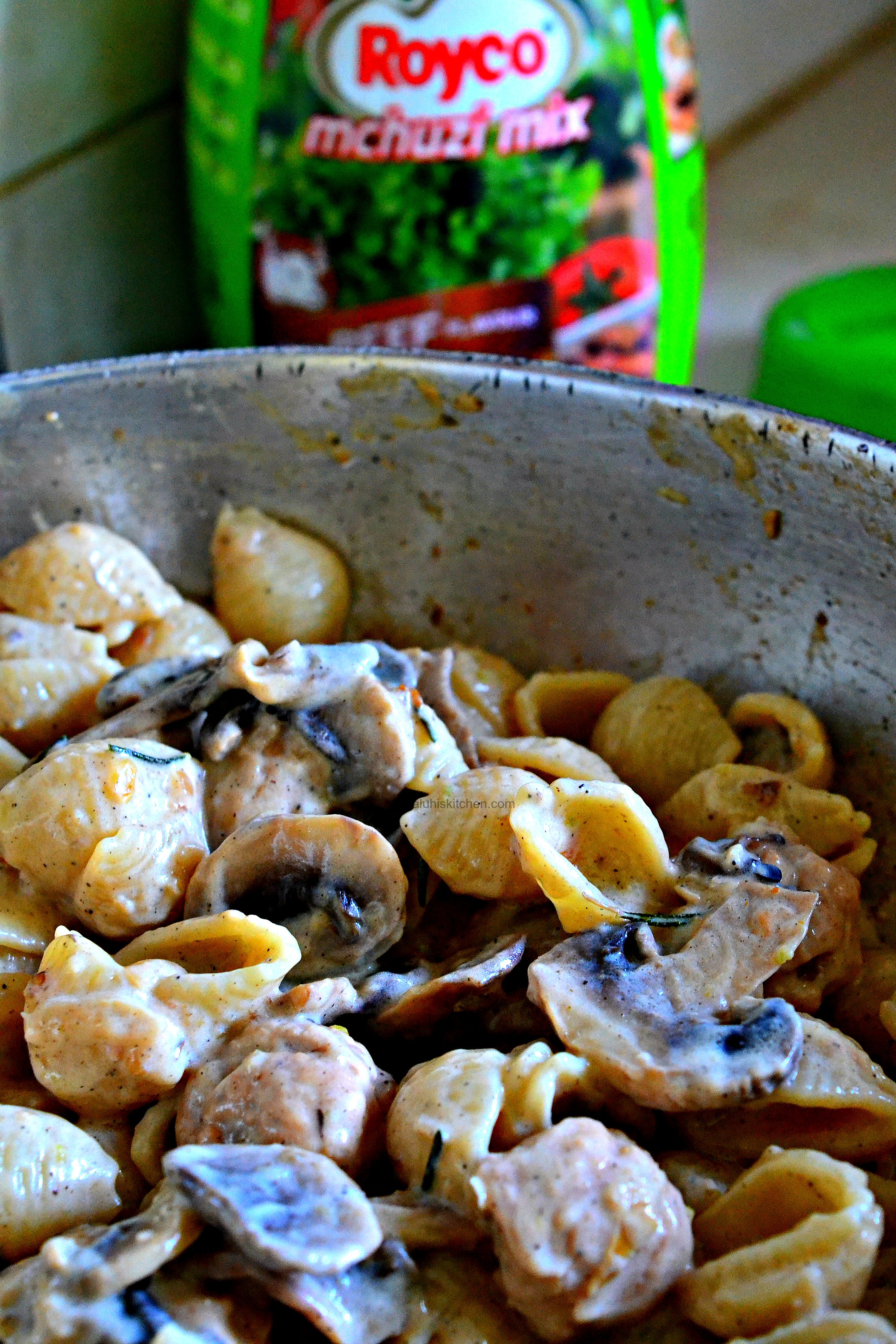 How easy was that to make though?! A bit too easy! And I cannot even begin to describe how delicious it was. So meaty and so creamy and the light herby flavors really elevated everything!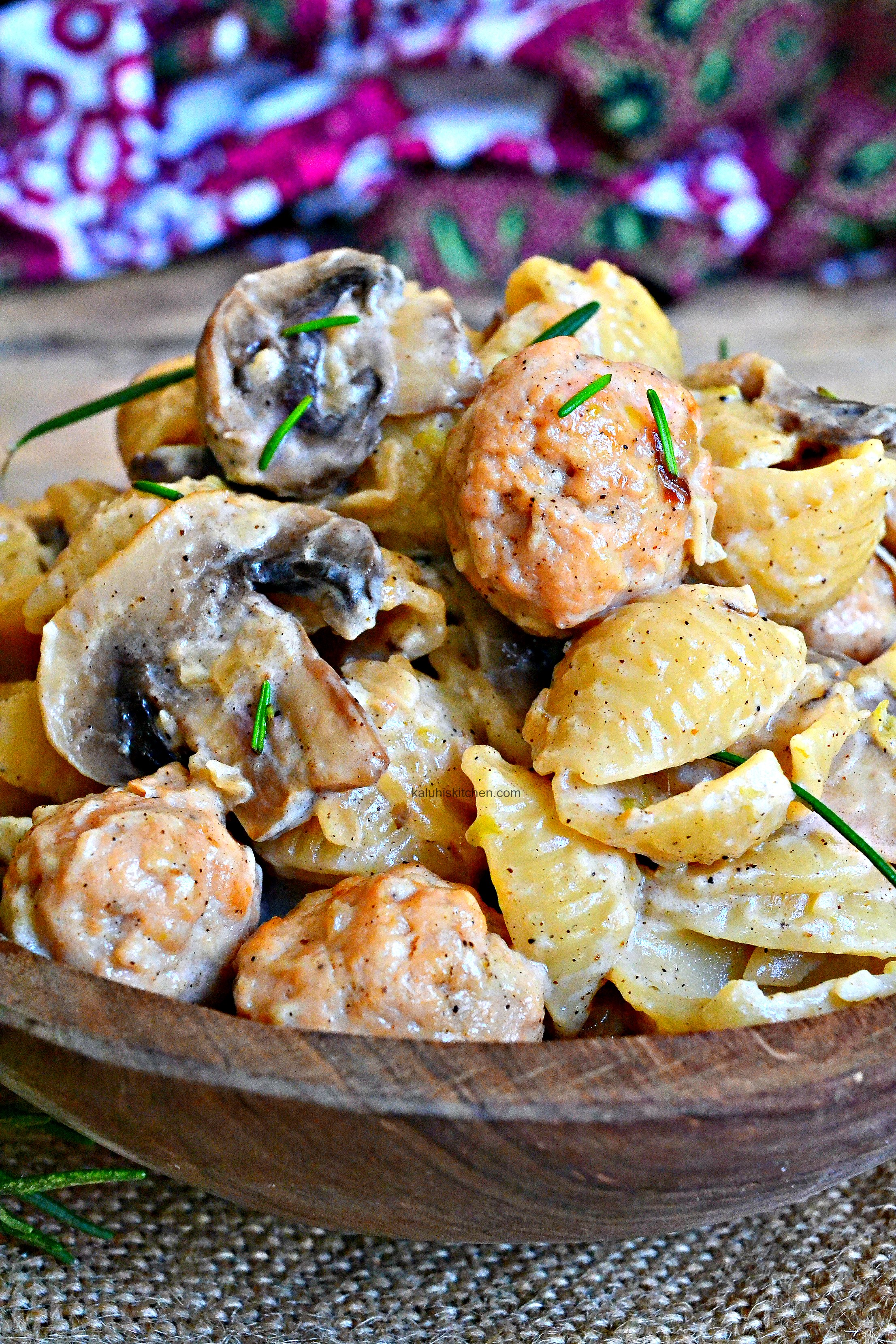 You can never really go wrong with garlic and rosemary when you are making any chicken dish! Mushroom and chicken also pair really well. If you do not eat meat, you can make this dish with mushrooms only and you will still enjoy it just as much :))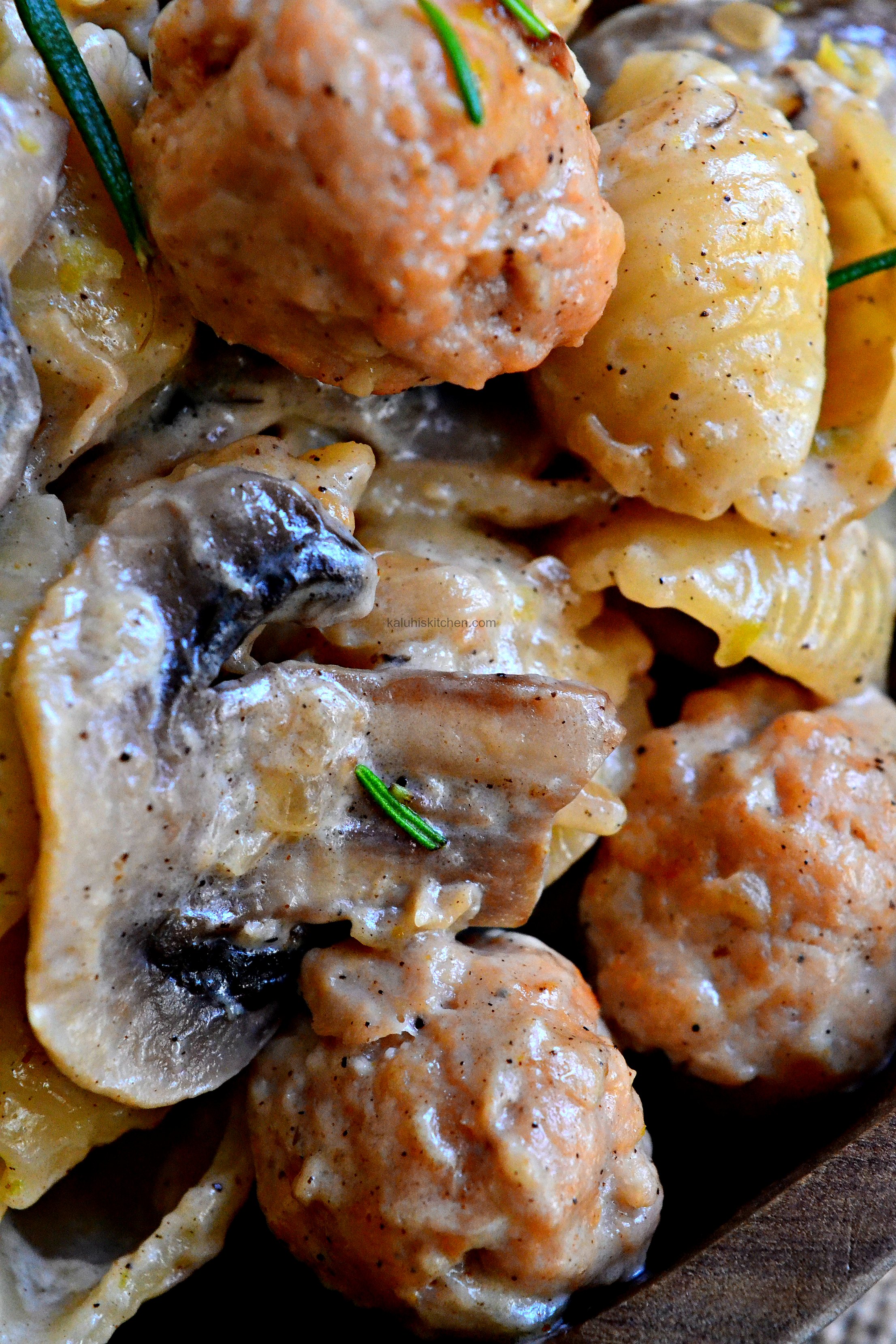 Check out my other pasta dishes : goat meat penne pasta, broccoli and garlic penne pasta, minced beef macaroni (which was one of your favorite #KK 2015 dishes btw <3) and this red wine cheese pasta. After you give my chicken and mushroom pasta an go, be sure to try those out!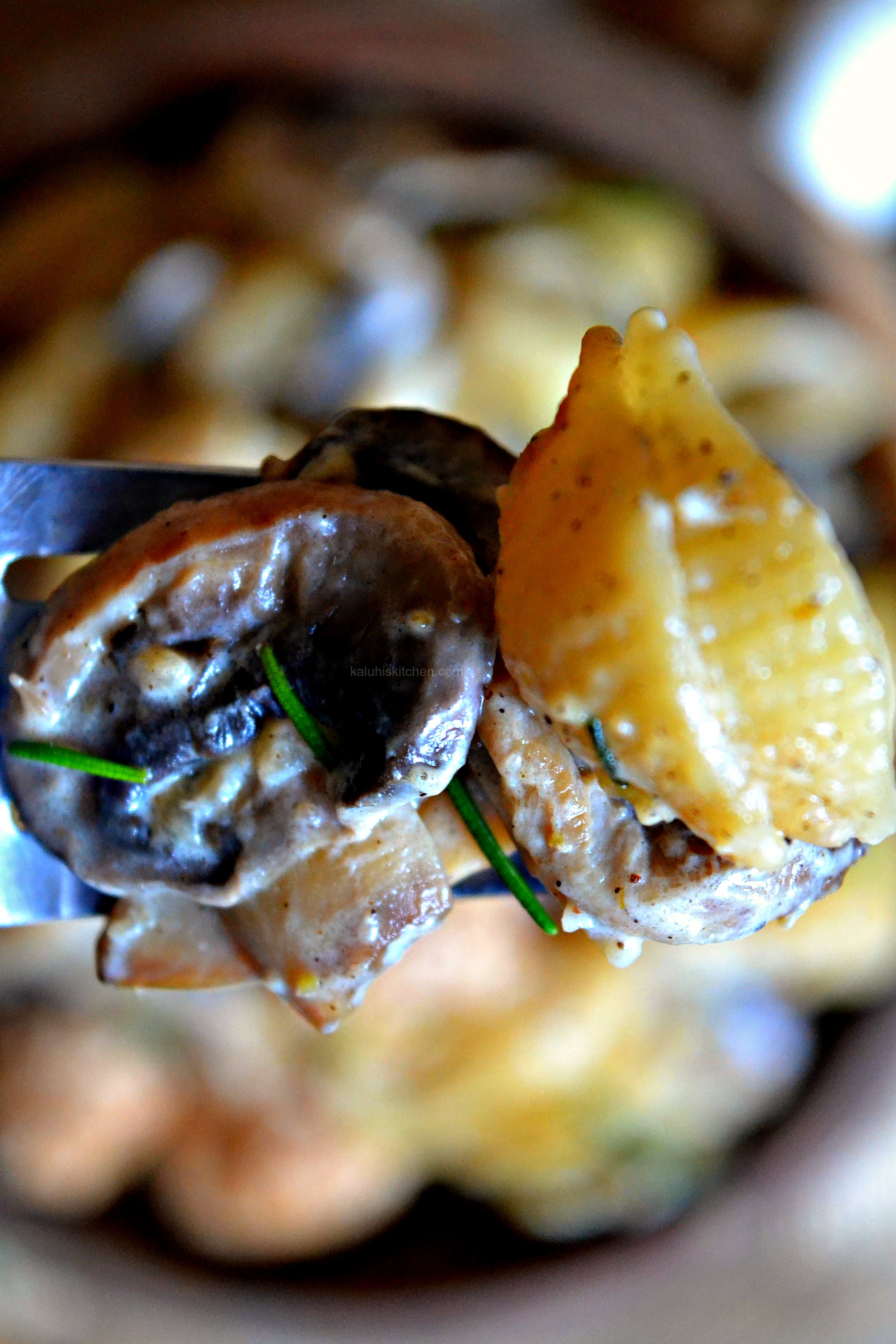 XX
-Kaluhi
---
Get your downloadable recipe here :))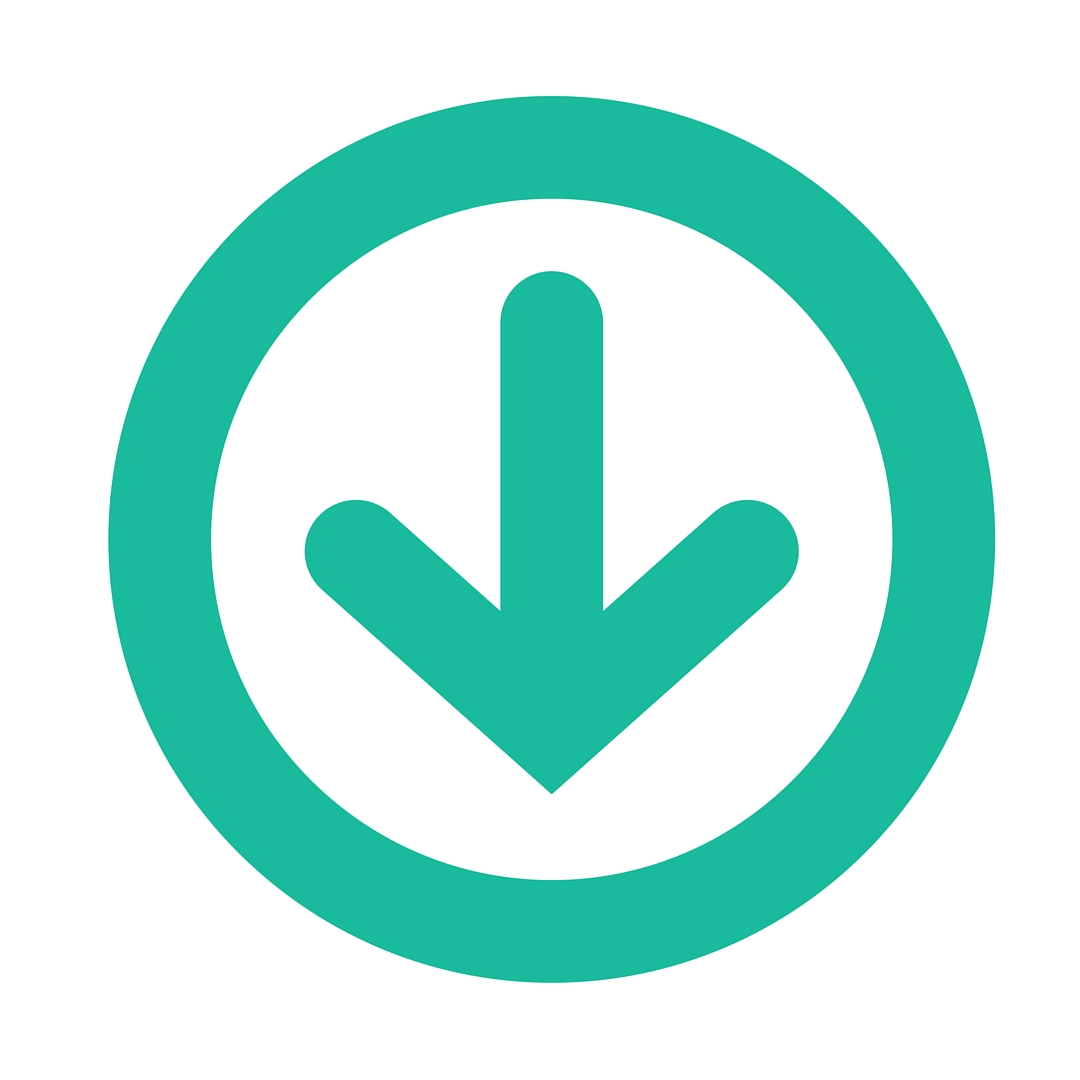 ---
All content and images are copyright protected by



Do not copy in part or whole without giving due credit.