I am writing this blog post from Maragoli. It is dawn and I woke up super early because I did not want to miss sunrise. I sat still in the absolute silence and took in the perfect sunrise. Now it is super bright, the sky brilliantly blue and because it rains every afternoon, the hills are violently green as well. I am in paradise! I am at peace. And at this very moment I am writing this, I am deliriously happy! I really needed to decompress after successfully publishing my second book, and no better place to do so than in my favorite place in the entire multiverse than Maragoli. With the book done, my mind settling and my body rested, it is now time to finally release content I filmed months back, that I know you will surely enjoy!
I have always been a fan of a great sandwich. The possibilities are endless! There is so much you can do, a billion ways you can spin it and so many fun combinations you can come up with. It is because of that that makes their creation process super fun! I loved every single note of my meatball sandwich. They are meaty, cheesy, sticky and balanced out with delicious freshness of by a pesto and some kachumbari.
You will love this beaut!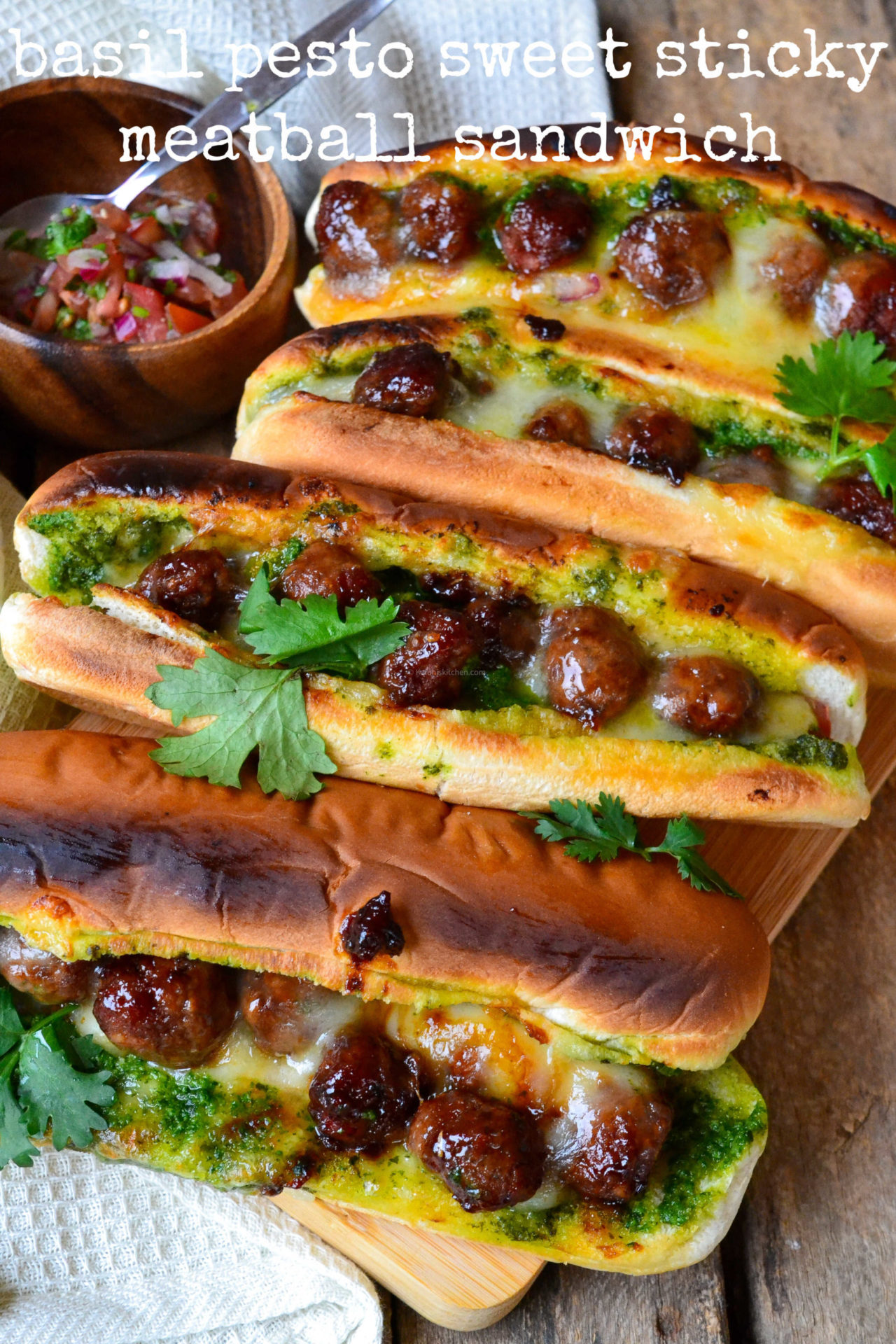 I made a dope vid to accompany the blog post. Do watch below, and subscribe!

PREP TIME: 15 min    COOK TIME: 20 min        SERVES: 4
Ingredients
For pesto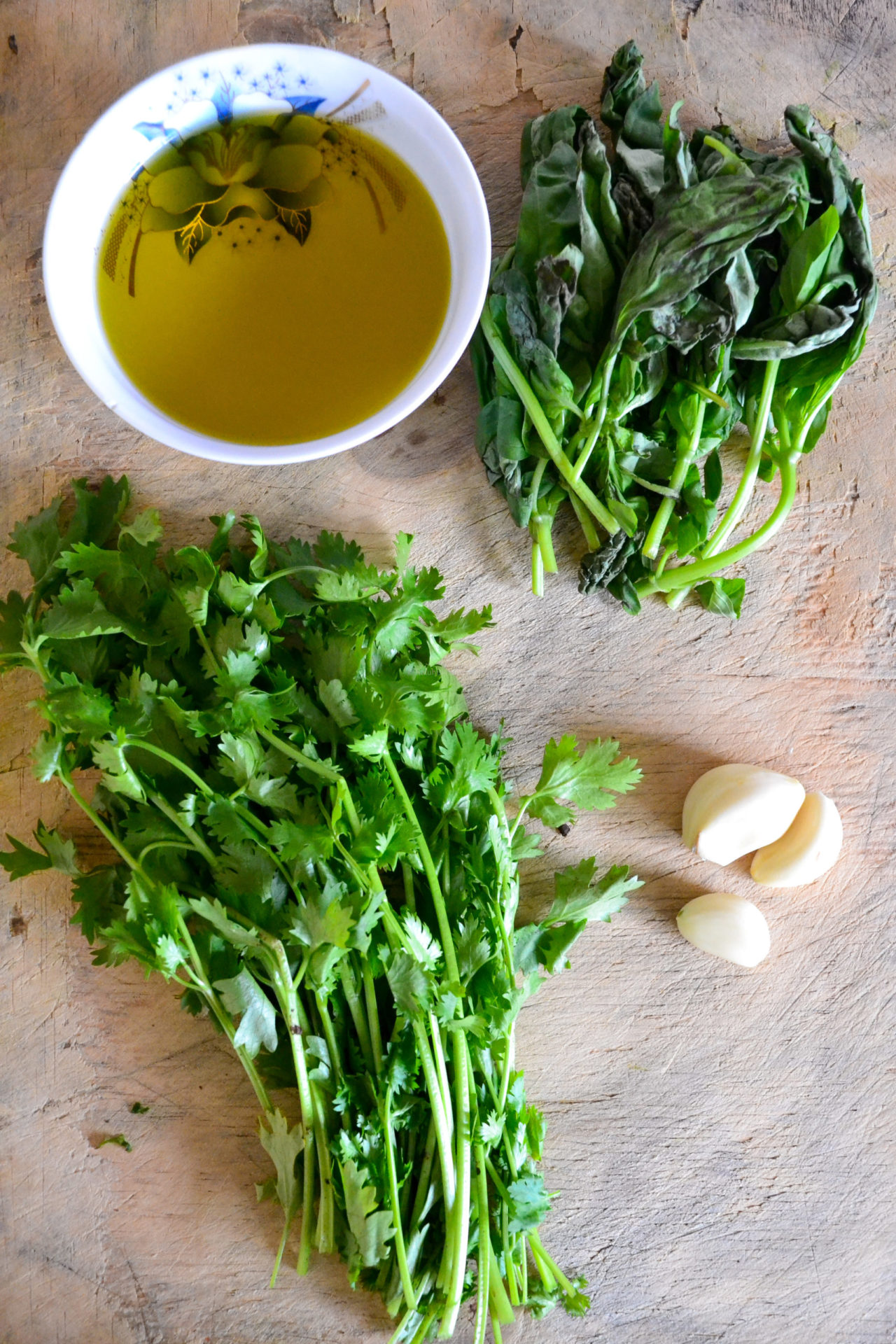 A handful of fresh basil
½ handful of fresh dania (cilantro)
Splash of lemon juice
½ cup of dark roasted sesame seed oil
1 tablespoon of groundnuts
Salt & pepper to taste
For sticky meatballs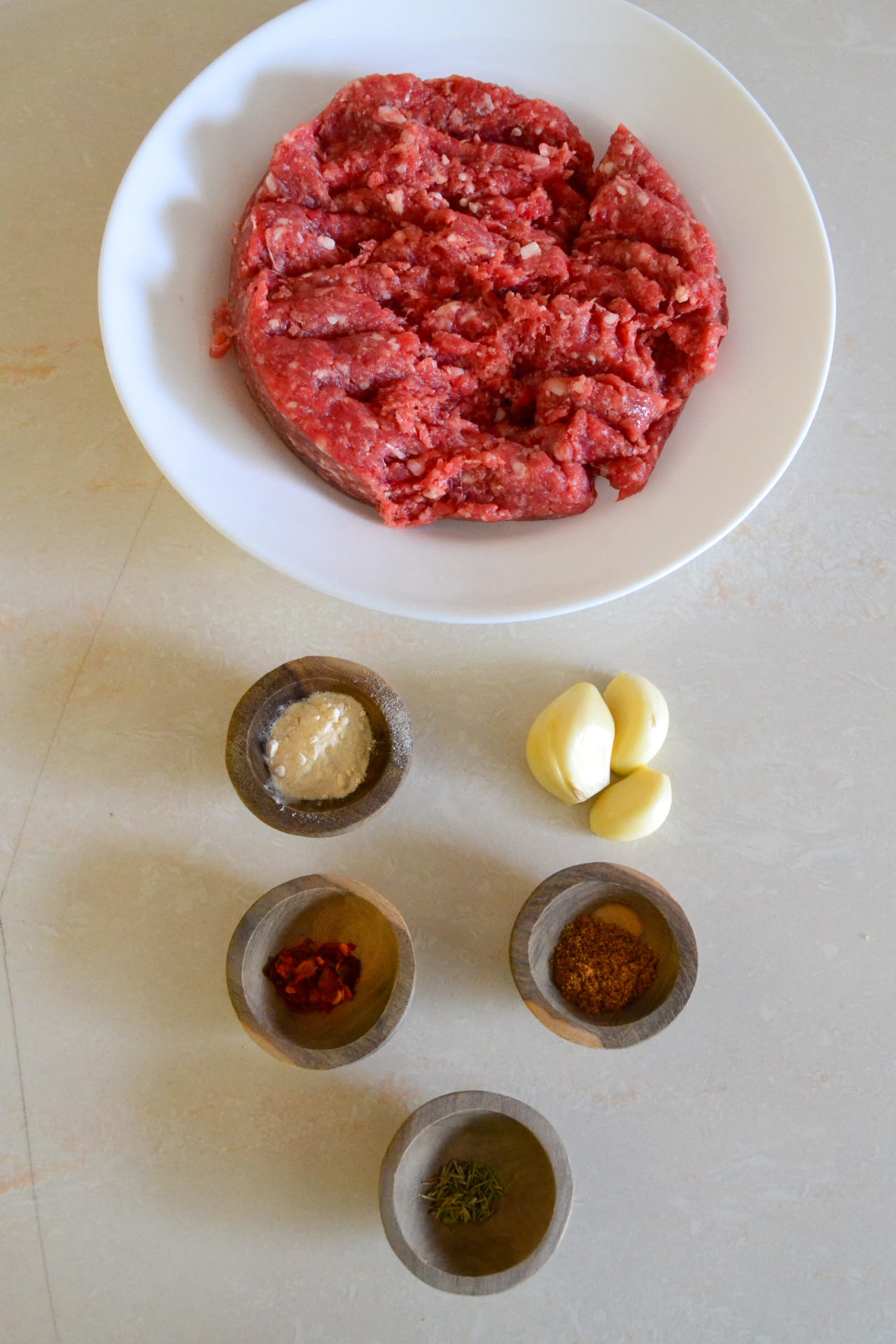 375 g of minced beef
¼ teaspoon of dried thyme
½ teaspoon of cumin
½ teaspoon of onion powder
¼ teaspoon of chili
4 cloves of garlic, minced
1/3 cup of ketchup
1 ½ tablespoon of brown sugar
Others:
Kachumbari
125g of mozzarella
Sub buns
Method
This sandwich has lots of different layers of flavor and that's what makes it so amazing to have! For the prep, we will start with the pesto. Dump all the ingredients in your food processor and run until completely smooth. See consistency in today's video at 4.40- 4.43. I was using a hand blender so I placed mine in a container and let it run until smooth. It was still as efficient.
I used dark roasted sesame seed oil for this because I love an assertive nut flavor however any other oil would be perfect for this. If you choose any other oil, make sure you add some nuts too before blending.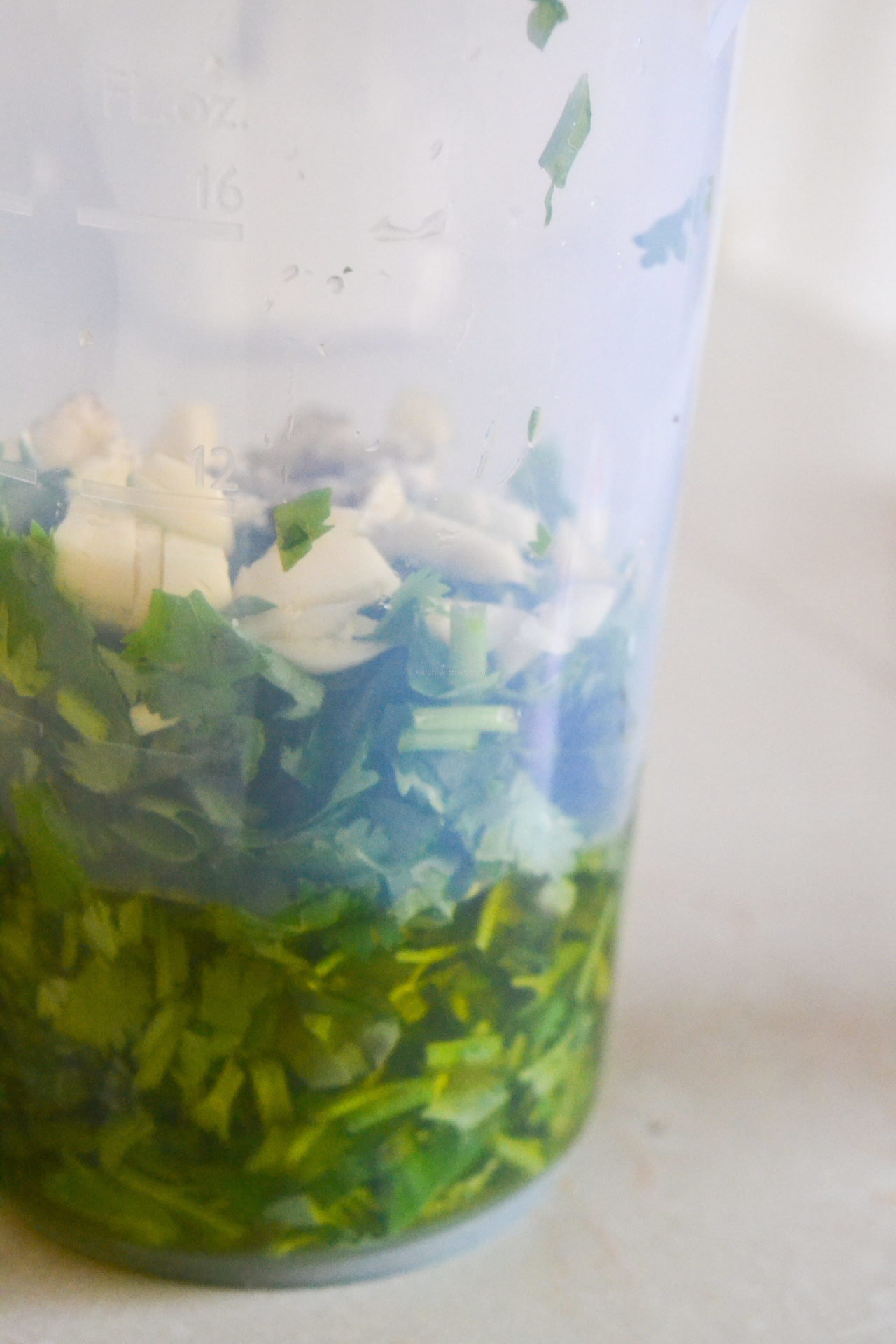 Next, we work on the meatballs. They are very simple to put together and I kept the seasoning very simple because I did not want the other notes of the other ingredients to be over-powered.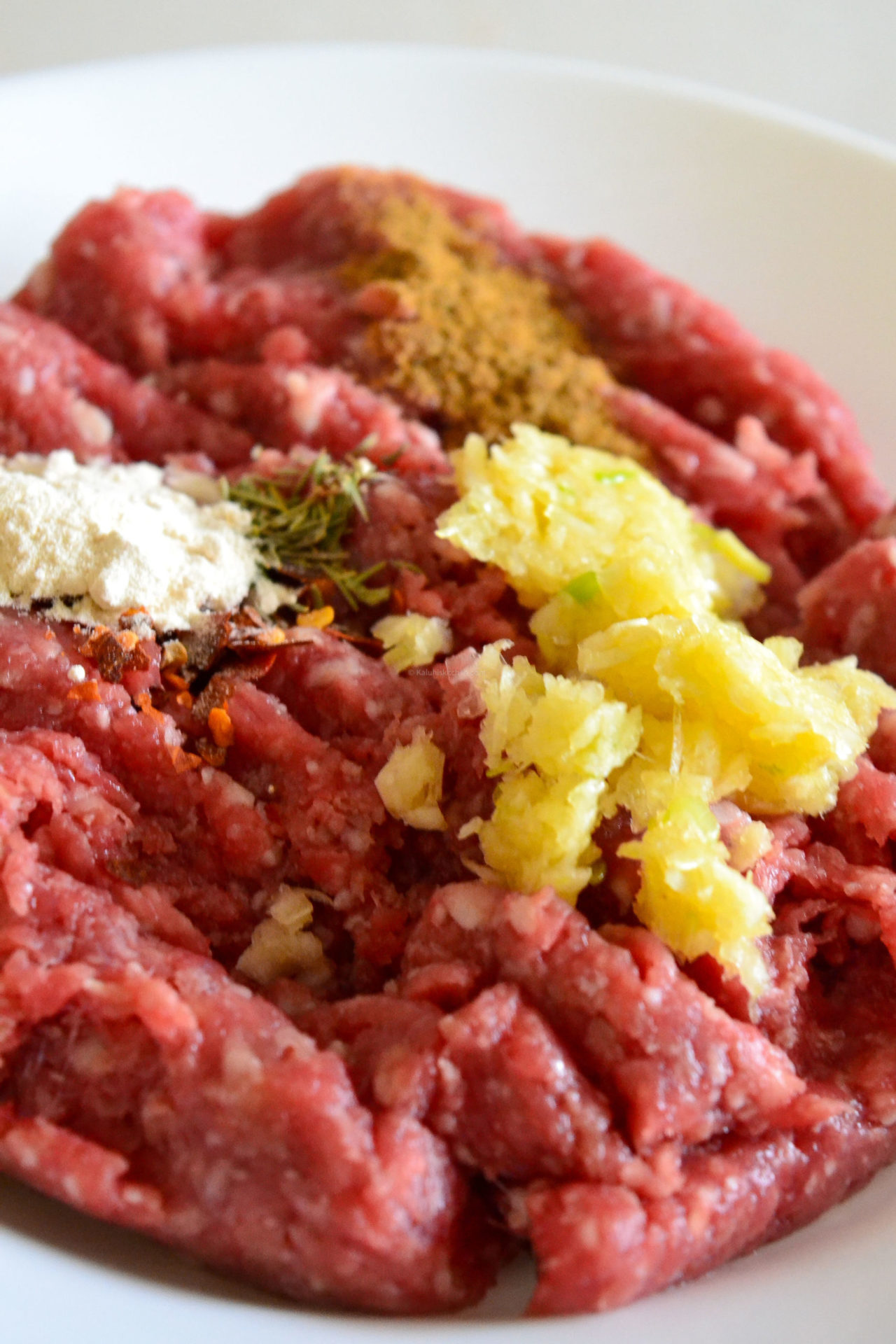 For the meatballs, place the meat in a bowl then add in the spices and mix until evenly distributed. Proceed to roll into grape-sized balls. The meatballs need to be small because they have to fit in a sub bun.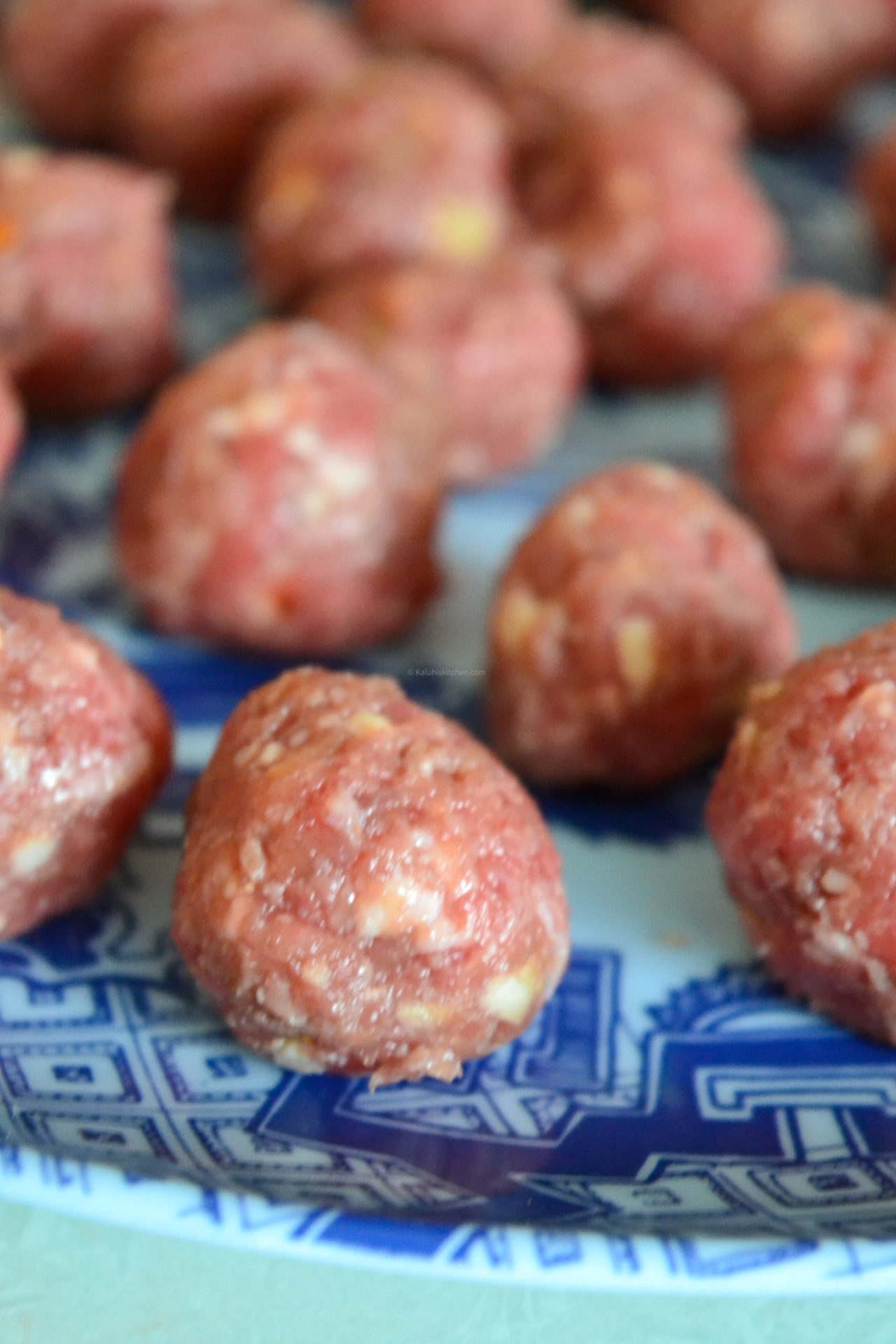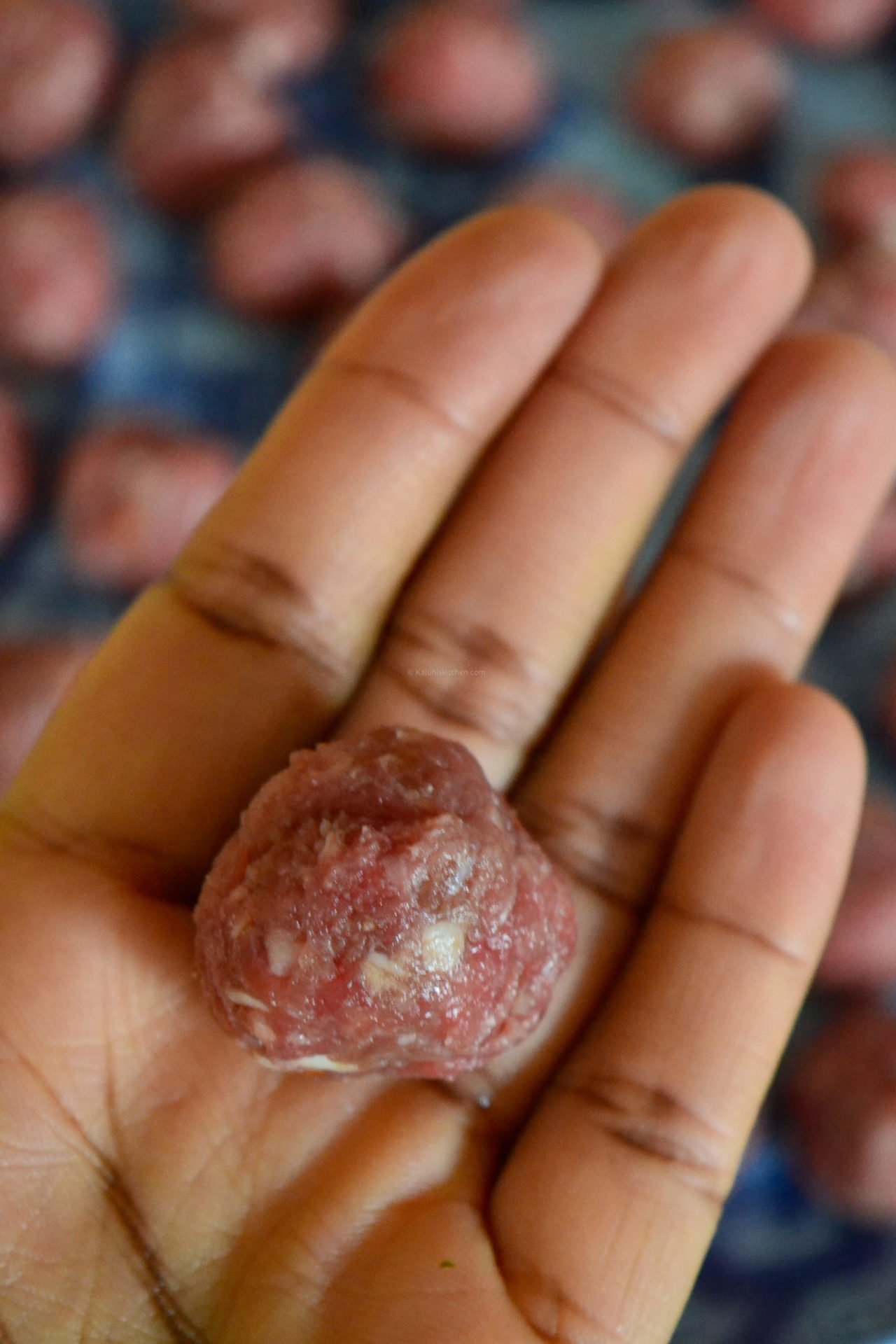 Once done, proceed to sear on medium high heat. Because they are small meatballs, they will cook super fast.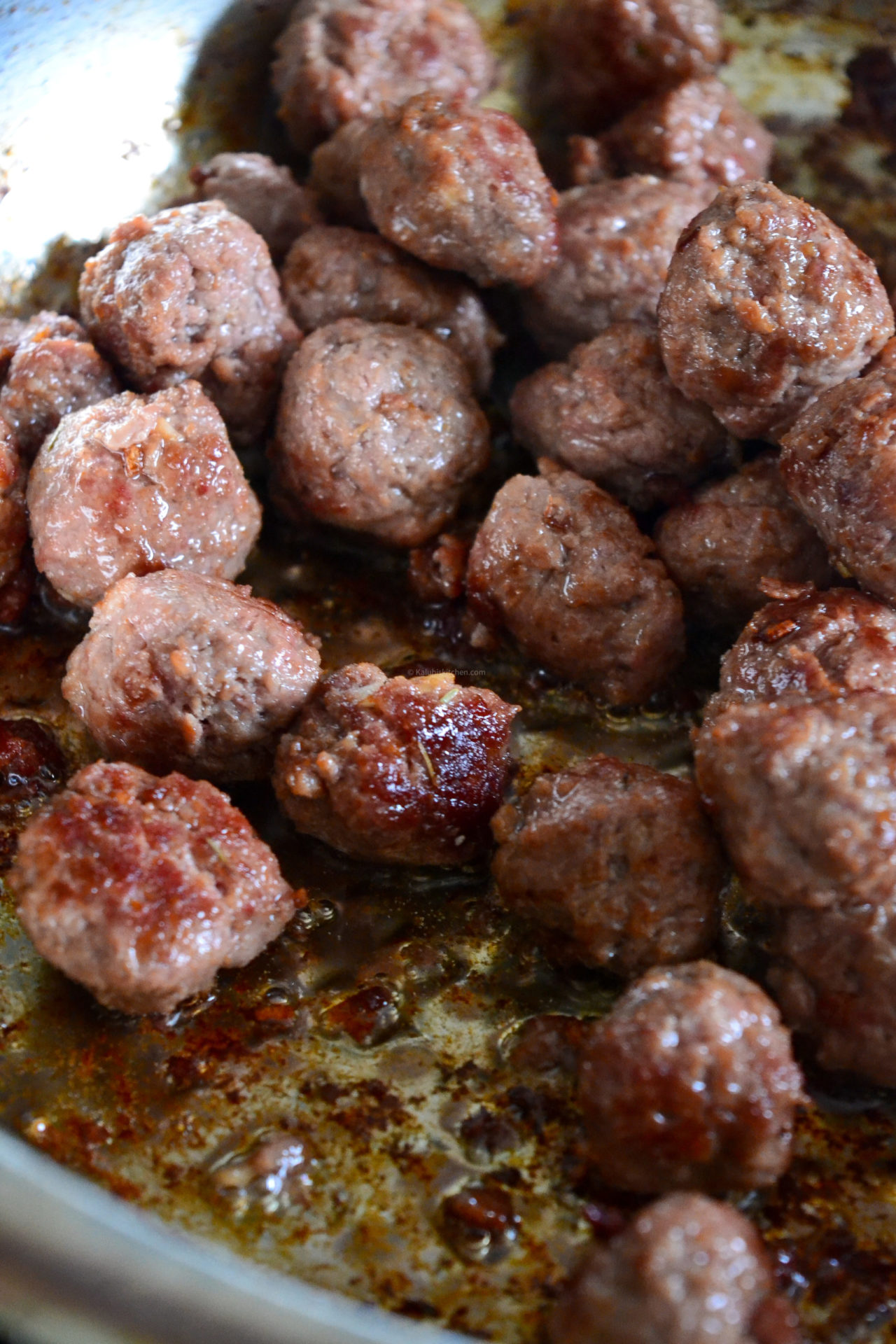 After searing for about 3 minutes they should be done, so at this point add in your ketchup and brown sugar. The brown sugar is mandatory and super important too as that is what will introduce the stickiness.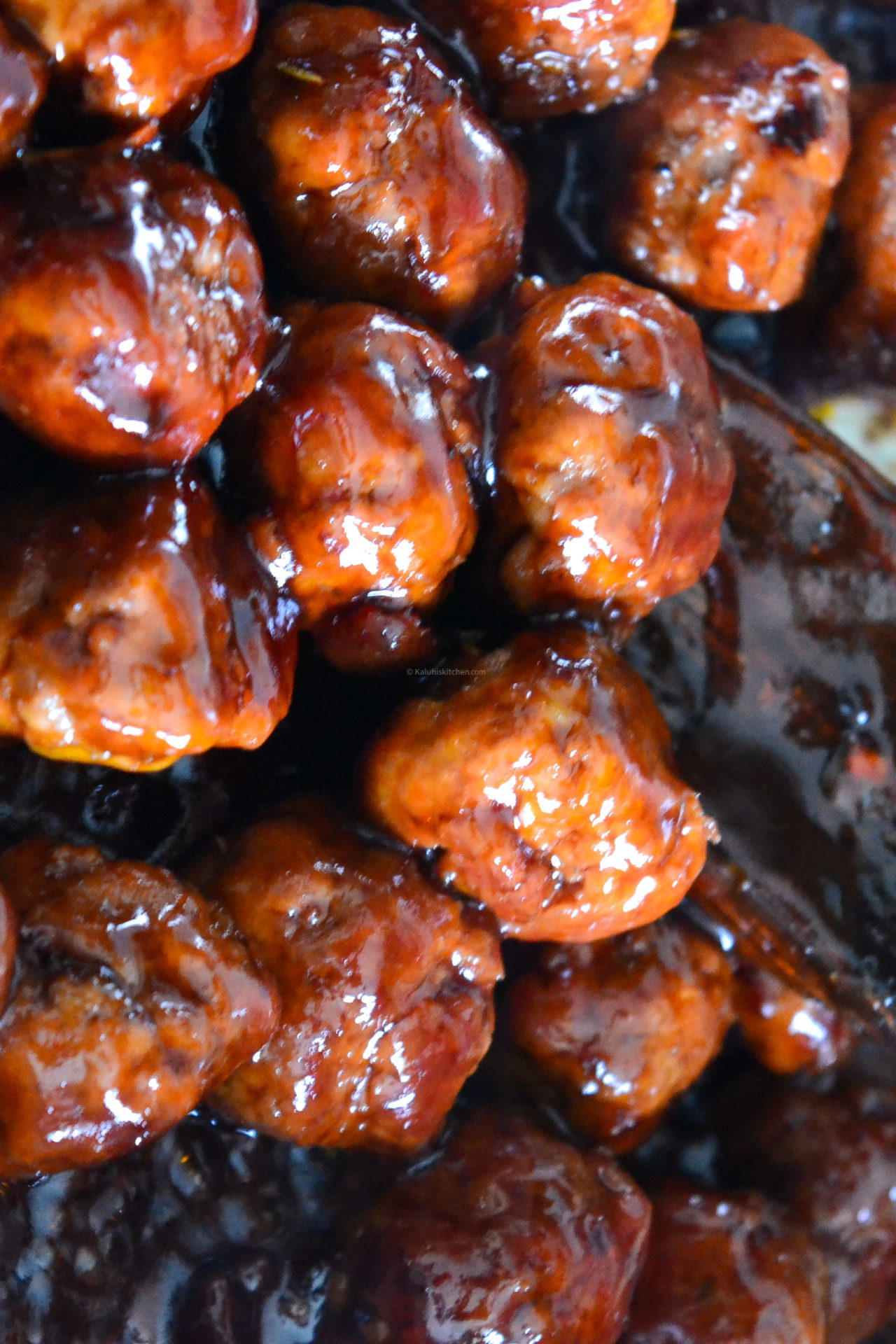 Make sure the sauce is enough to adequately and generously coat the balls, usibembeleze! You may also taste and see if you need to adjust for particularly the sugar or the chili. If anything needs adjustment as per your preference, do so at this stage. Continue searing for a further 3-5 minutes until the sauce has darkened, thickened and is super-duper sticky too.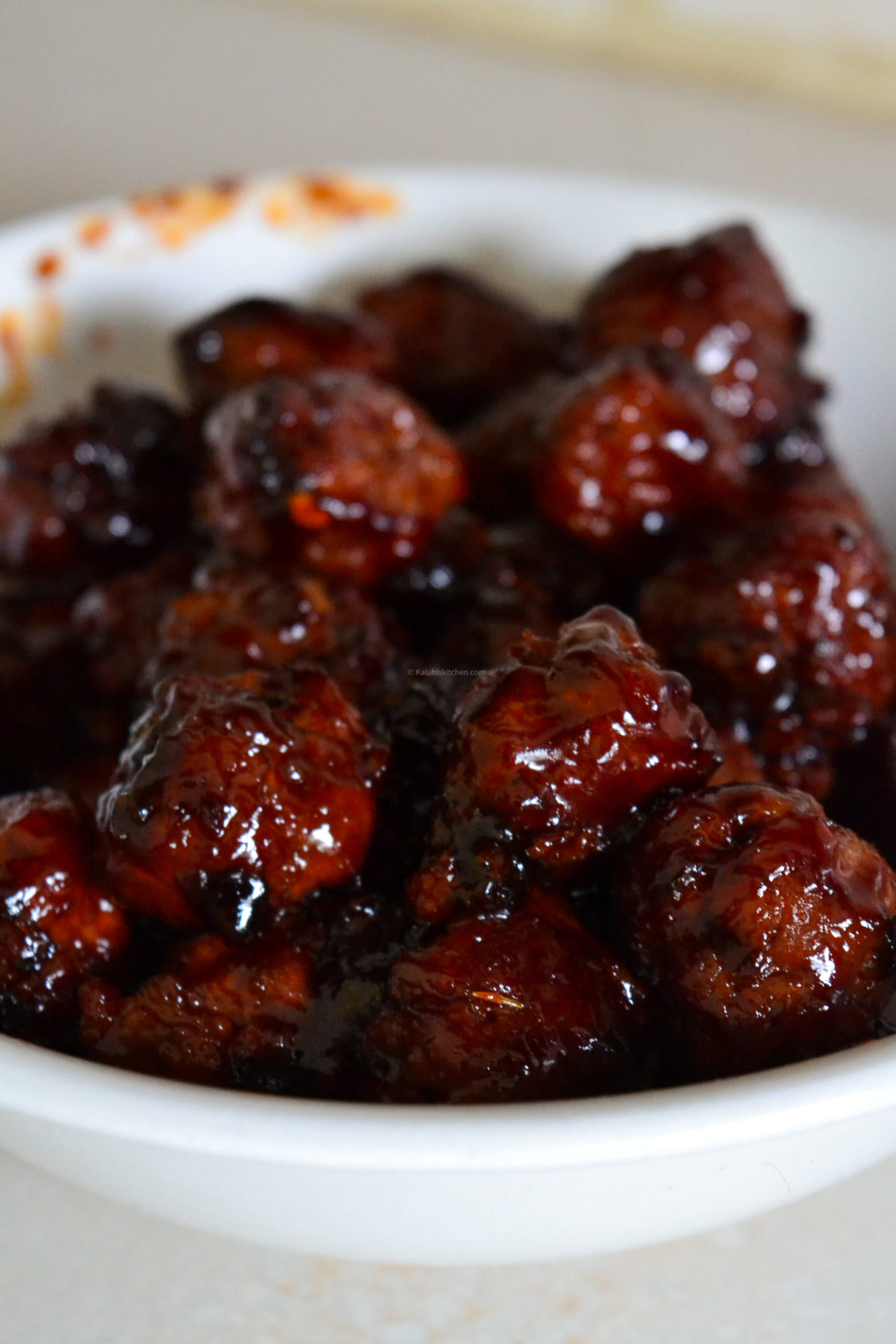 Look at that bowlful! When I say I nearly stopped filming so that I can just start eating, believe me lol! You can serve these meatballs just as they are as a side to your fries/ wedges or even with ugali and mboga but because today we are making a sandwich, let us finish the process.
I bought sub buns for this. The look like hotdog buns, but they are not. Sub buns are flatter and wider, making them perfect for sandwiches.
To assemble, slice your sub buns, butter them, add your pesto, place some fresh kachumbari (this blogpost explains how I make my kachumbari) , followed by your sticky meatballs. You can see the assembly process form my video at
Top this by adding the grated mozzarella.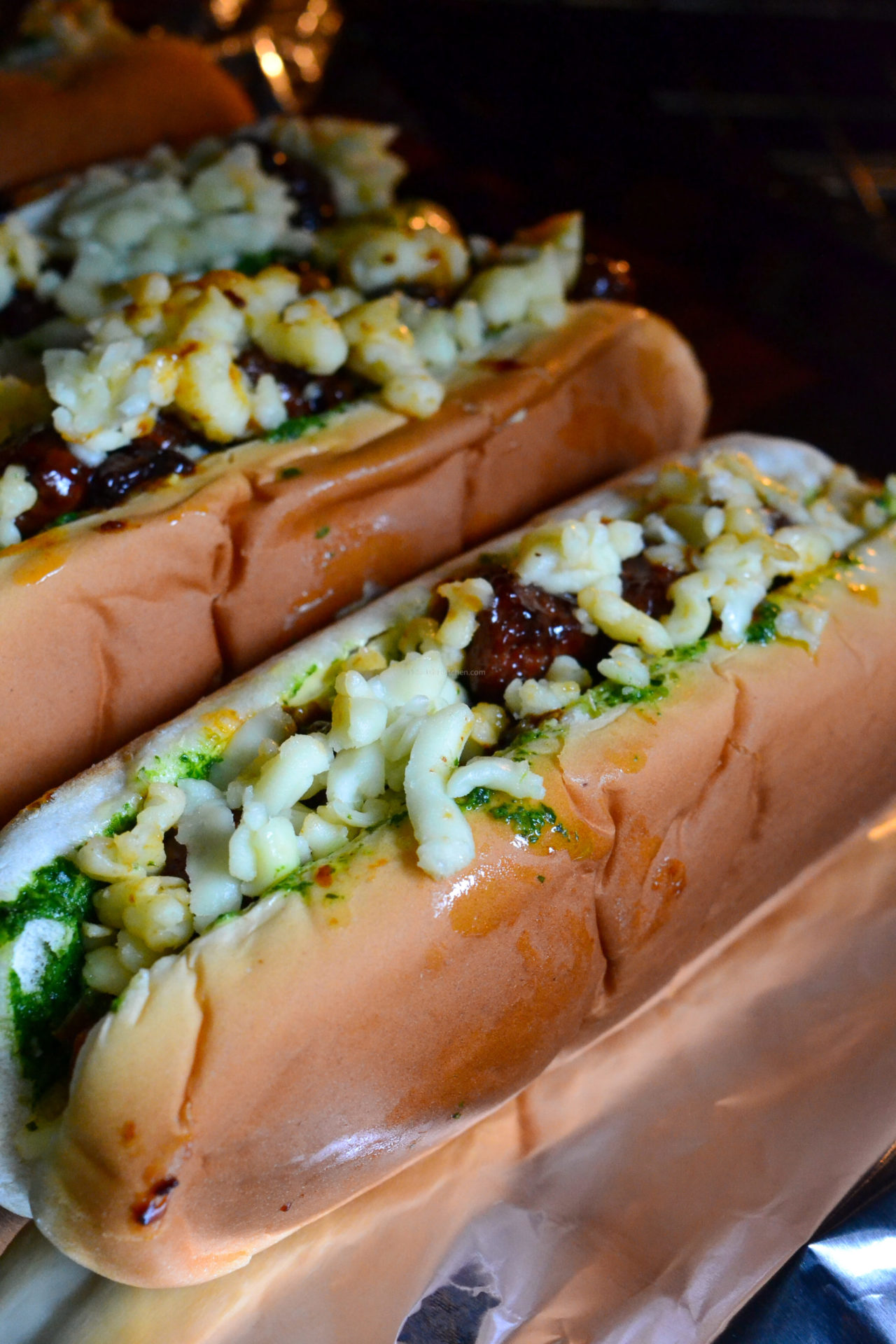 Allow this bake at 170c (You oven must already be hot before placing these in i.e. preheated and if you do not understand what preheating is, I explained it in this video) for about 3-5 minutes/until the cheese has completely melted.
And with that, you are done baby!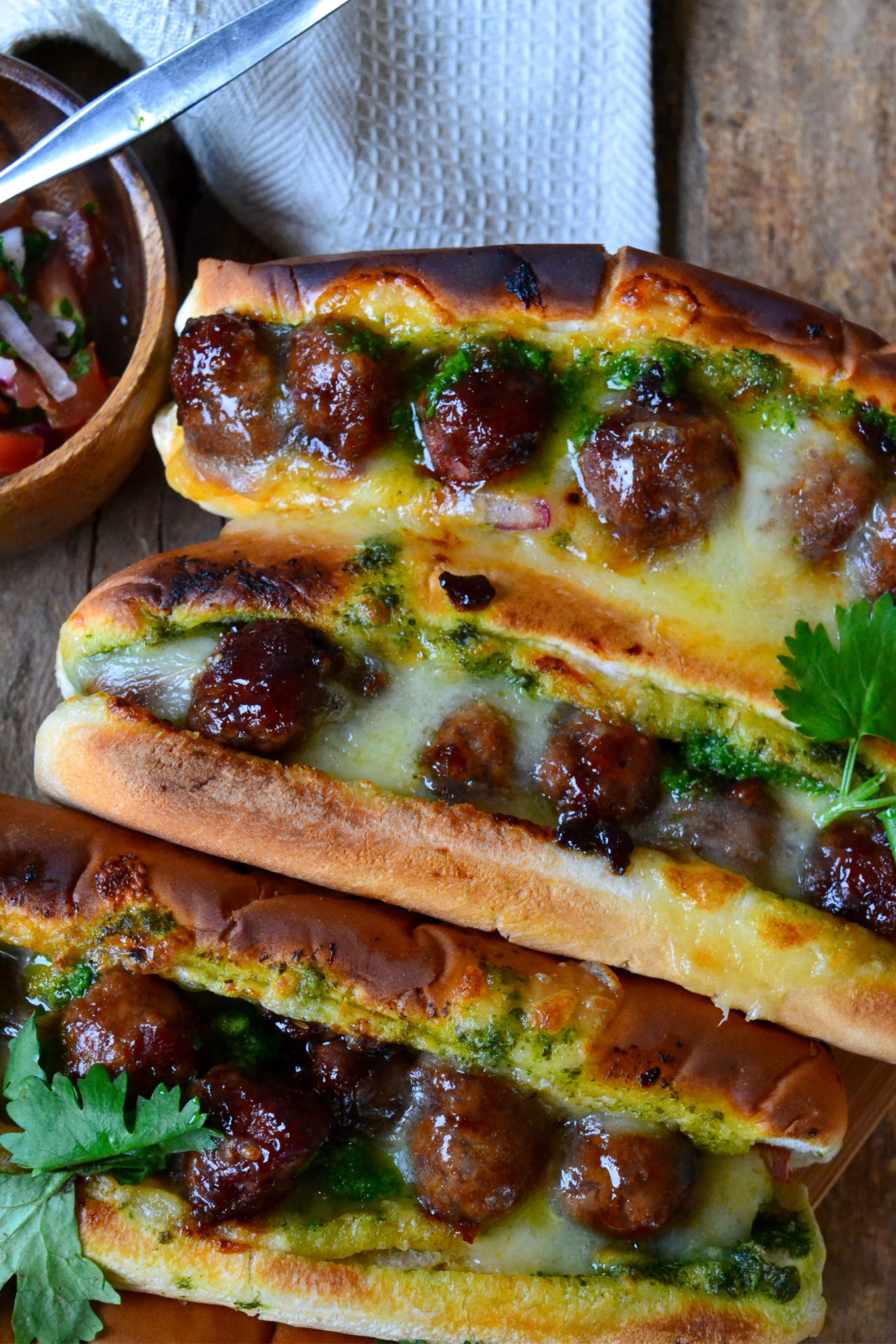 This is the most perfect meatball sandwich you will ever have! Complex, layered flavors that come together so perfectly and so beautifully! The sweet stickiness was the main note and really made this stand out, the spicy meatiness went so so well with the melty cheesiness. The freshness of the kachumbari and that of the pesto cut through the richness of the savory elements and overall, this packed heavy on the explosive flavor!!!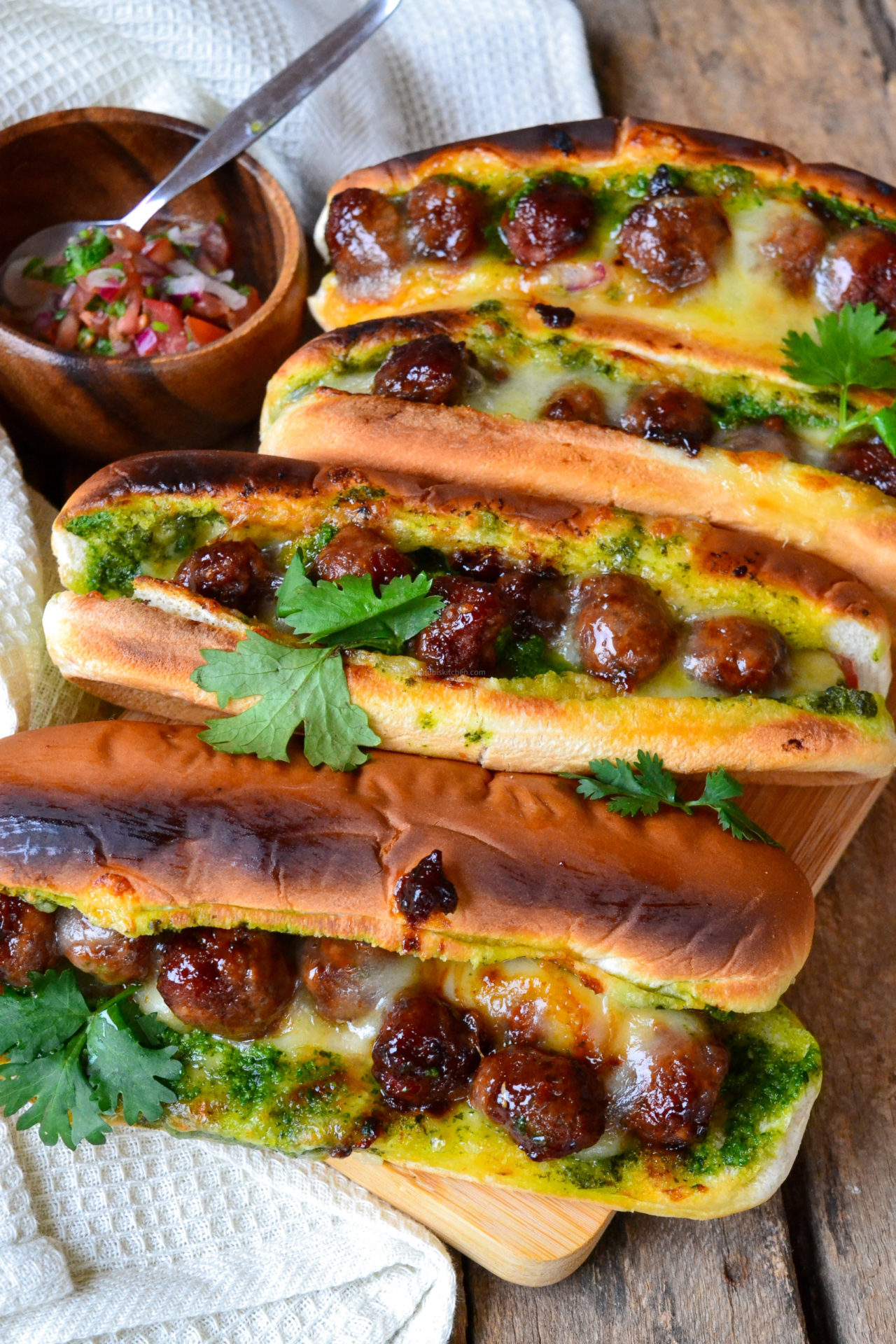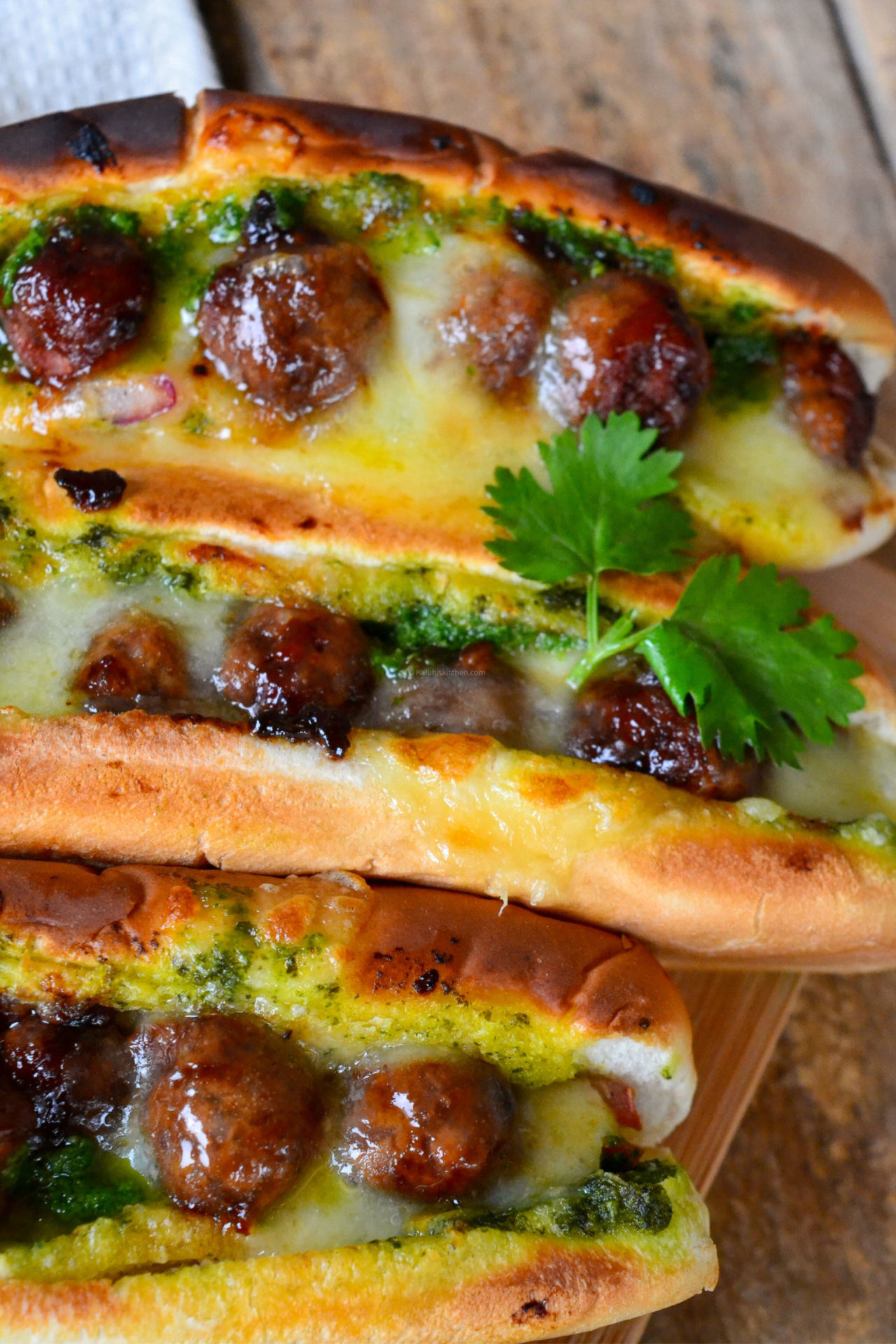 I am really really excited about sharing this recipe with you guys and I cannot wait to see you all try it out! As always, do watch the complimentary video that I made to go along with this blogpost.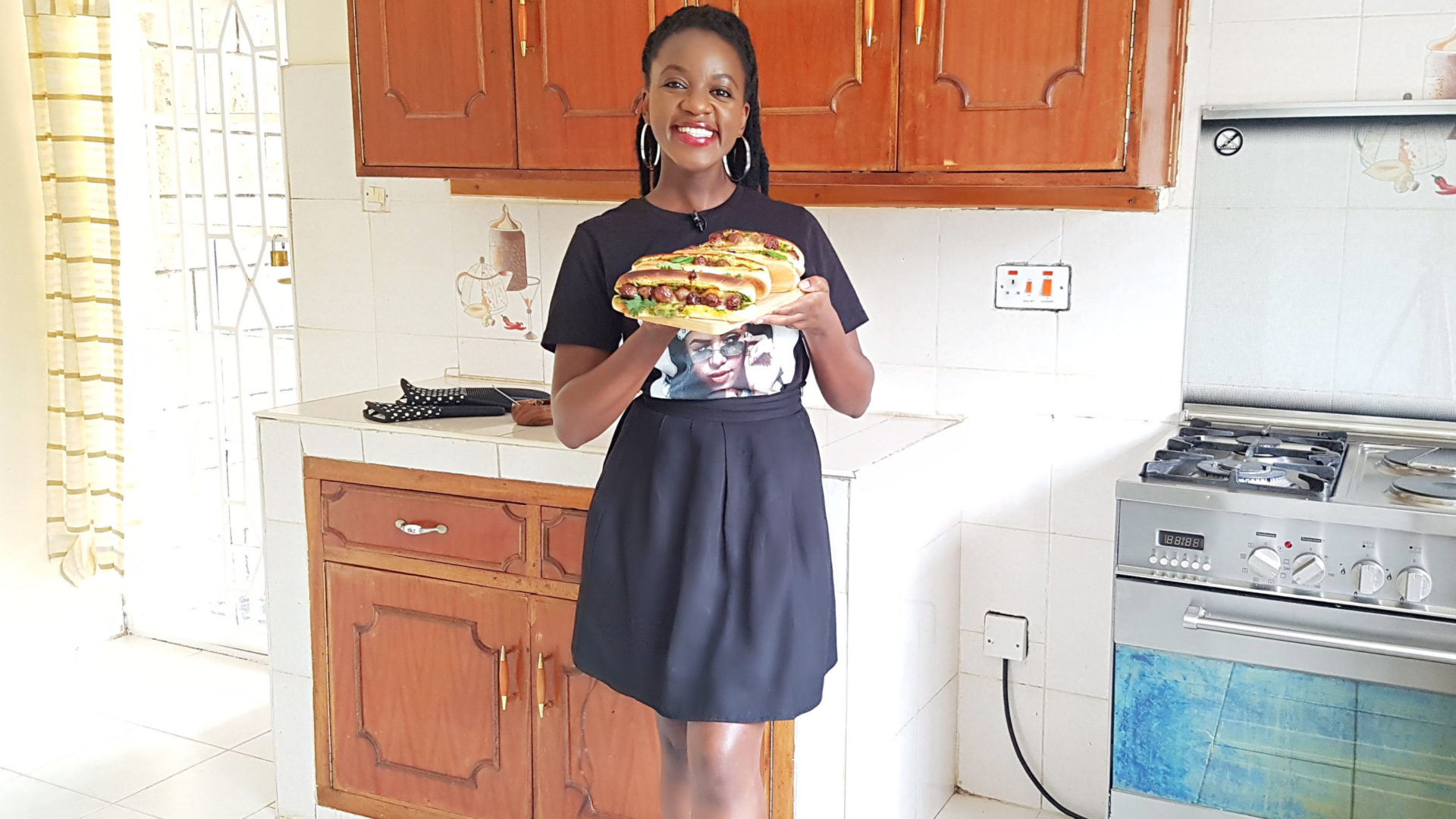 xx
---
Get your downloadable recipe here :))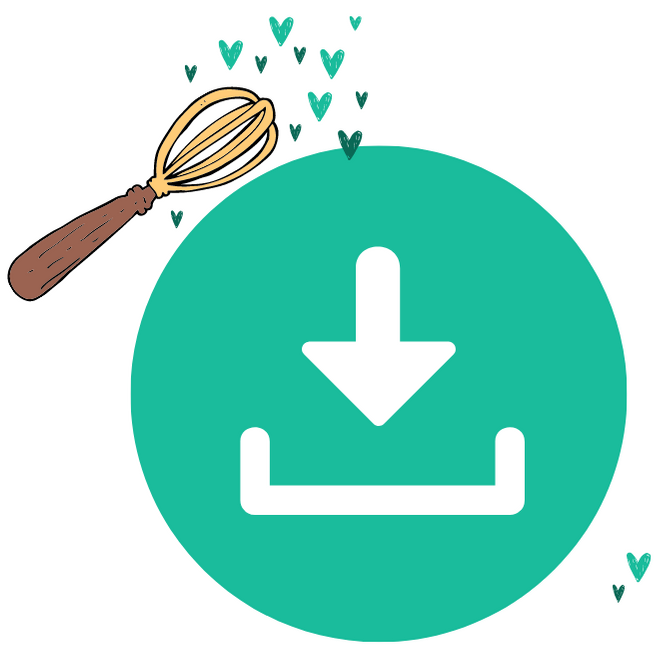 ---
All content and images are copyright protected by



Do not copy in part or whole without giving due credit.
---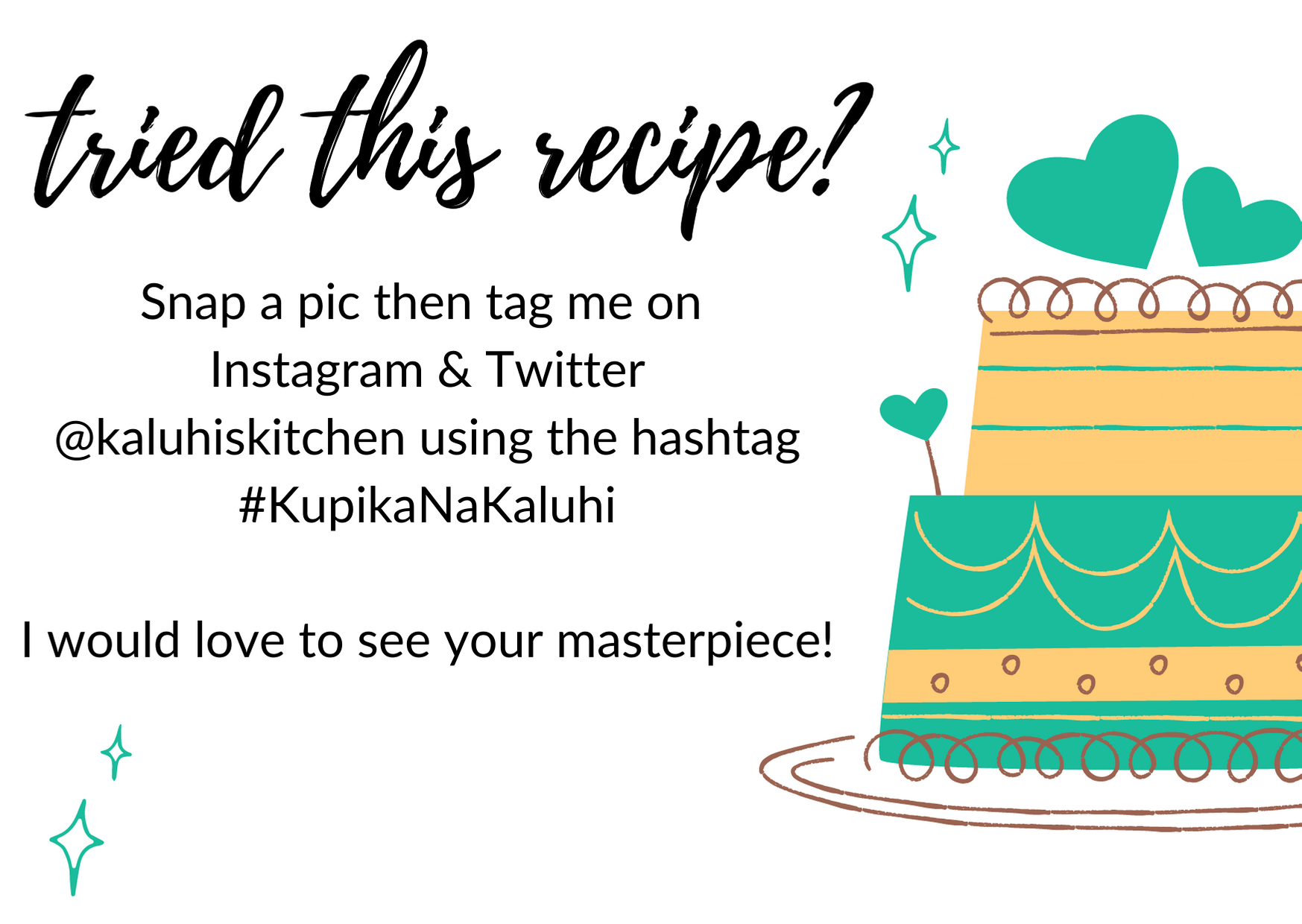 ---