Every time I do a pasta post I have to start by reminding you guys how obsessed I am with every single pasta dish in the world! This is no different, so here goes: "Hi! My name is Kaluhi Adagala and I am a dedicated, toxic, overbearing member of pasta-hive and I adore it in every single form!" There are so many ways to prepare pasta. And as we discussed in this post, there are nearly 300 types of pasta, each with it's own kataste, and each with best ways of preparing. I had some linguine in my pantry and some mushrooms in my fridge so it was just natural for me to whip up this perfect creamy beauty.
This super herby creamy mushroom linguine is one of my favorite quick lunches for a quiet weekend afternoon paired with a chilled glass of chardonnay. I love it when I want a quick, filling yet tasty dinner on a weeknight. I love it when I have a guest briefly dropping by. It is perfect and I know you will love it just as much as I do!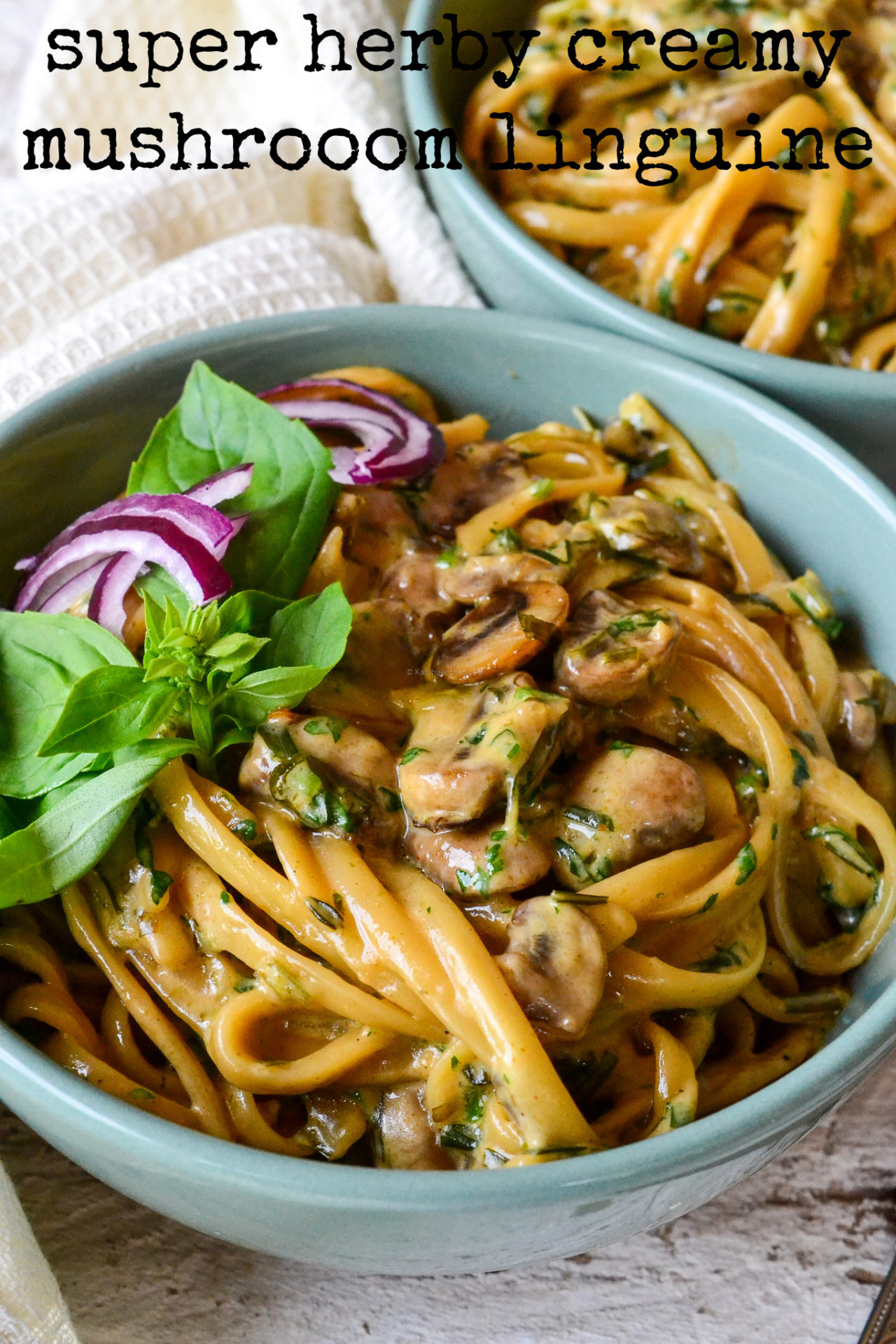 I made a dope vid to accompany the blog post. Do watch below, and subscribe!

PREP TIME: 10 min    COOK TIME:  25min       SERVES: 3
Ingredients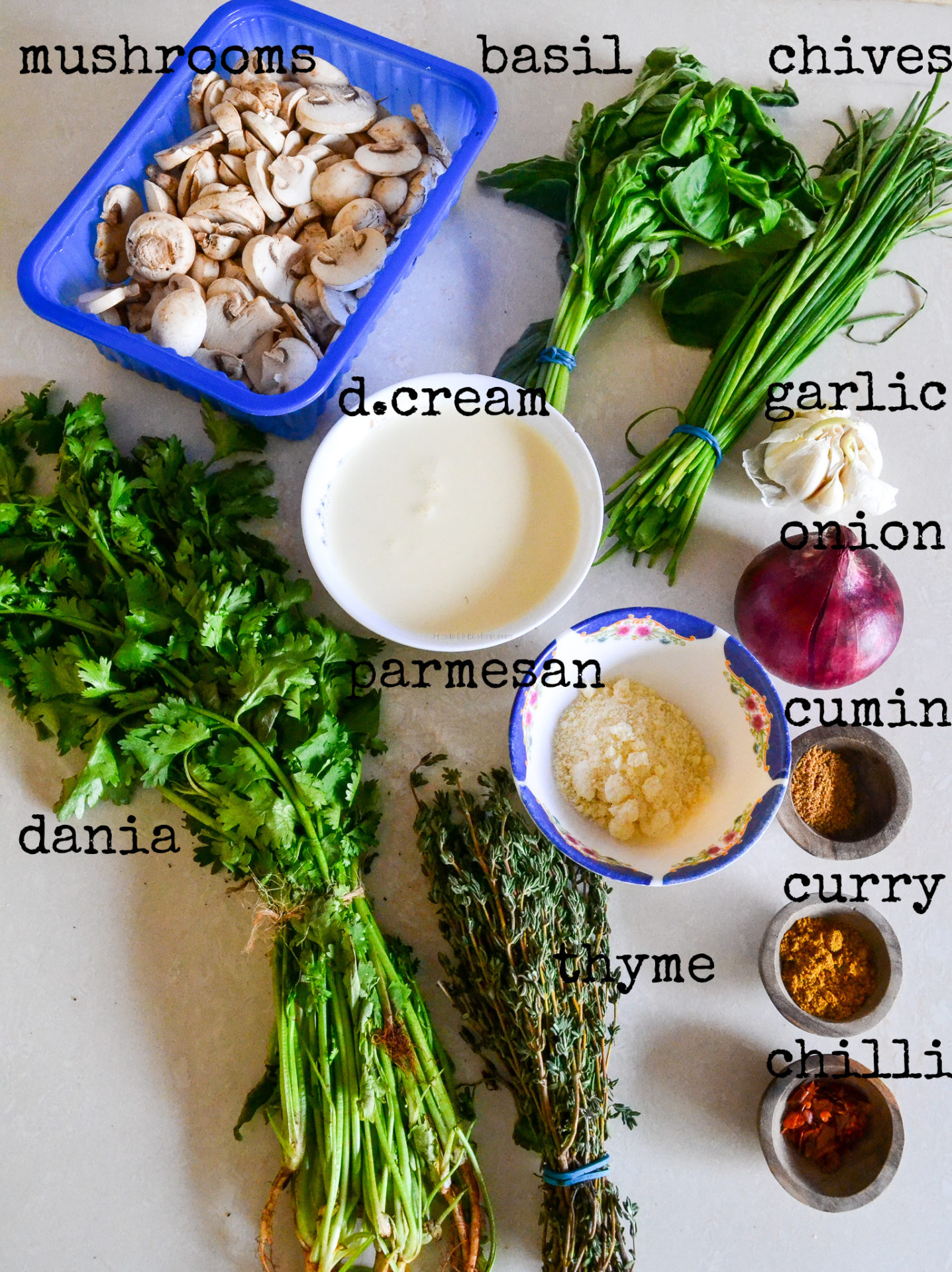 300g of linguine
Heavy (double) Cream 450 ml
1 tablespoon of curry
½ tablespoon of cumin
½ teaspoon of chili flakes
2 tablespoons of grated parmesan cheese
250 g of button mushrooms
1 tablespoon of soy sauce
½ cup of chopped fresh basil
½ cup of dania stems
½ cup of chopped chives
1 red onion, chopped
2 sprigs of fresh thyme ( or 1/4 teaspoon of dried thyme)
6 cloves of garlic, minced
Method
Start with the pasta: prepare the linguine as the box instructs and set aside.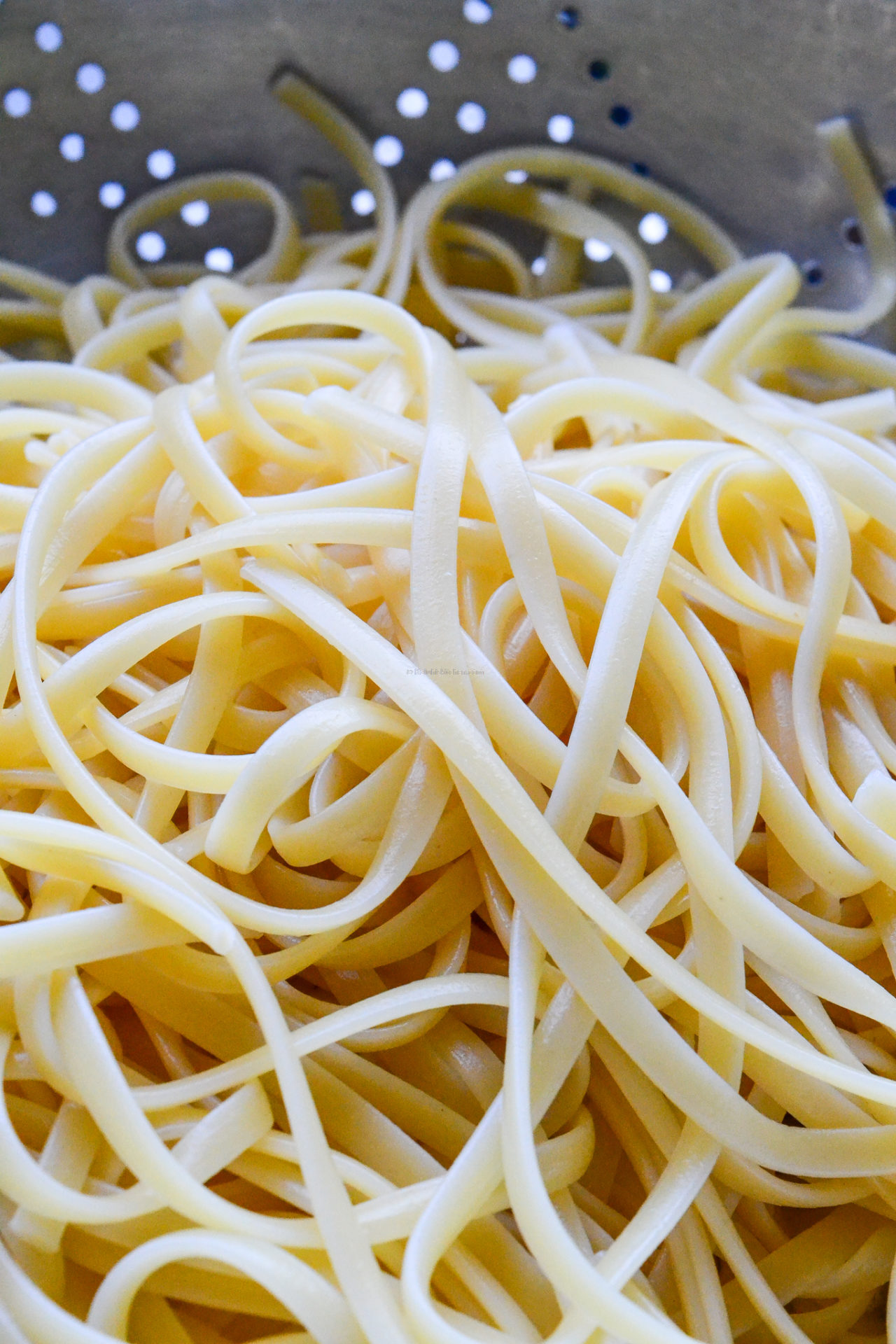 I initially wanted to use tagliatelle, but because I already had linguine in my pantry, I chose to use that. For this recipe, tagliatelle, fettuccini, or spaghetti would work perfect in place of linguine.
As I have explained in the video from 5.15 – 5.40, do not chop your pasta into rice sized pieces. Let them cook whole. That will allow the eating experience to be super pleasant.
With the pasta done, we now move to making the creamy base. I wanted to have a very assertive herby flavor, so I went heavy on the herbs. And as we all know, a good herby base makes for a great foundation to develop flavor upon. In a pan that has some oil and some salt, add in the basil, dania stems, thyme, garlic, chives and red onion.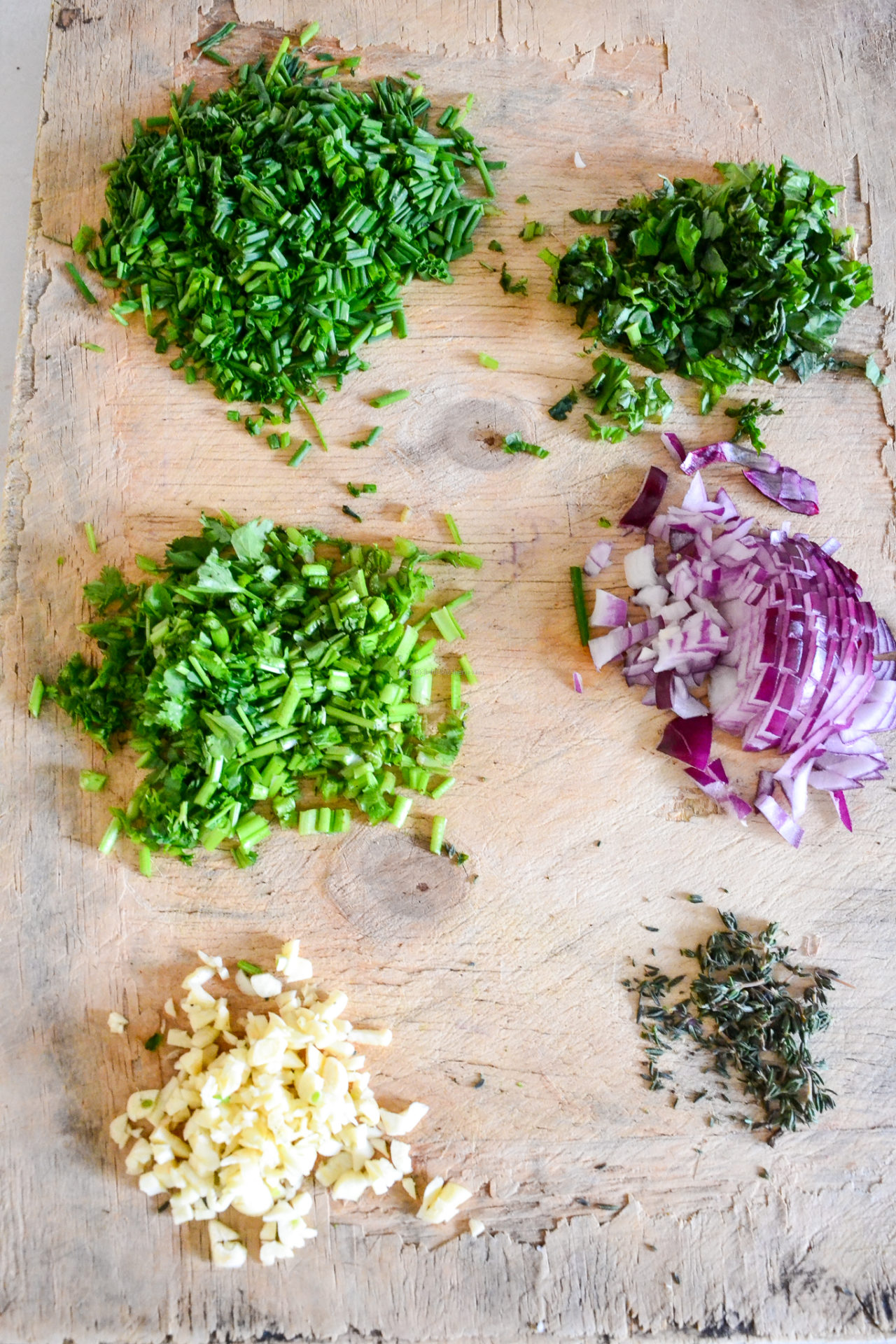 You can get fresh basil, fresh chives and fresh thyme at any carrefour at about 19 bob a bunch.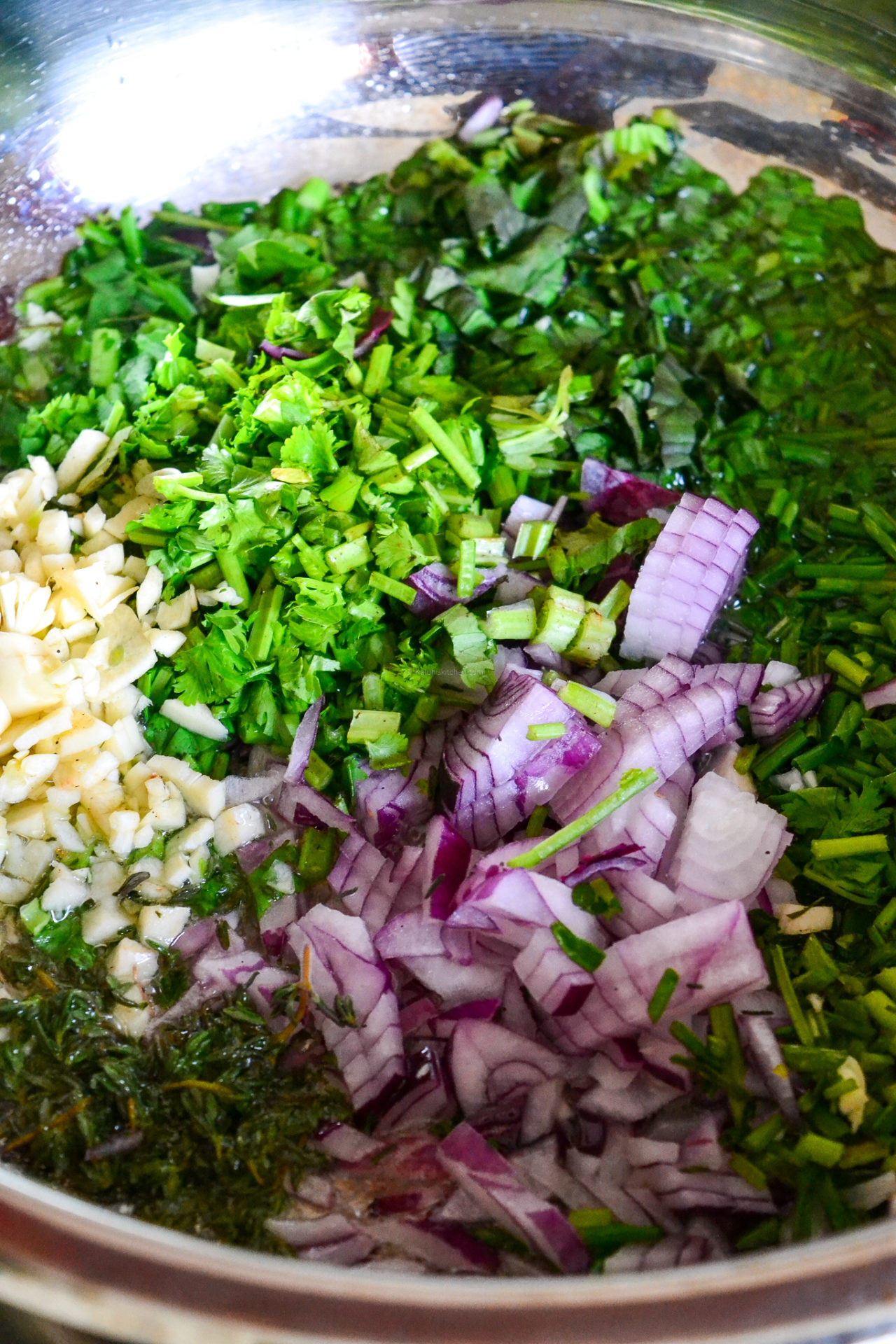 Sautee for a couple of minutes until softened and fragrant.
Next, add in the mushrooms together with all the spices and let these cook down until the mushrooms are done. For today, I went with button mushrooms, however you can use any other mushroom variety you fancy.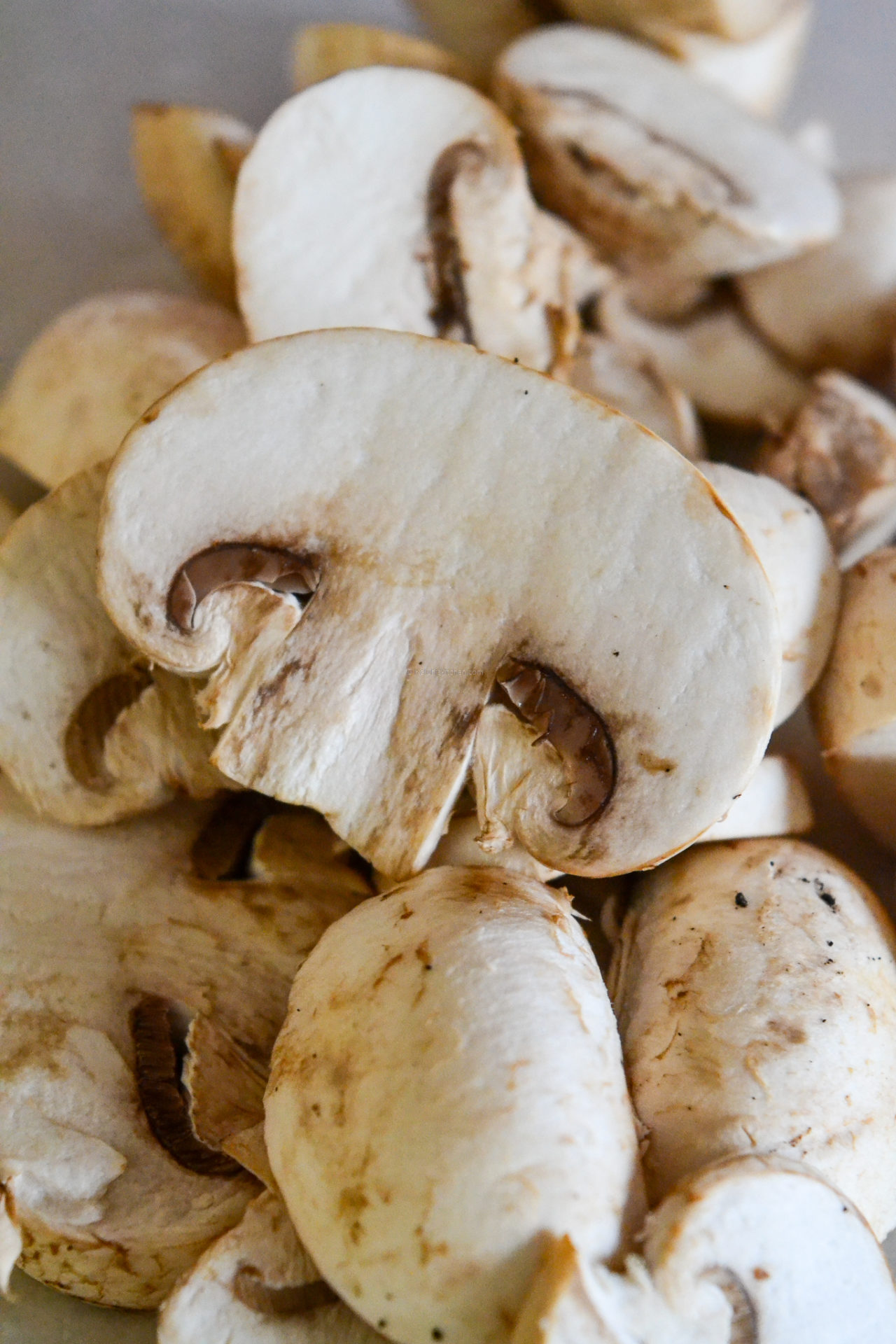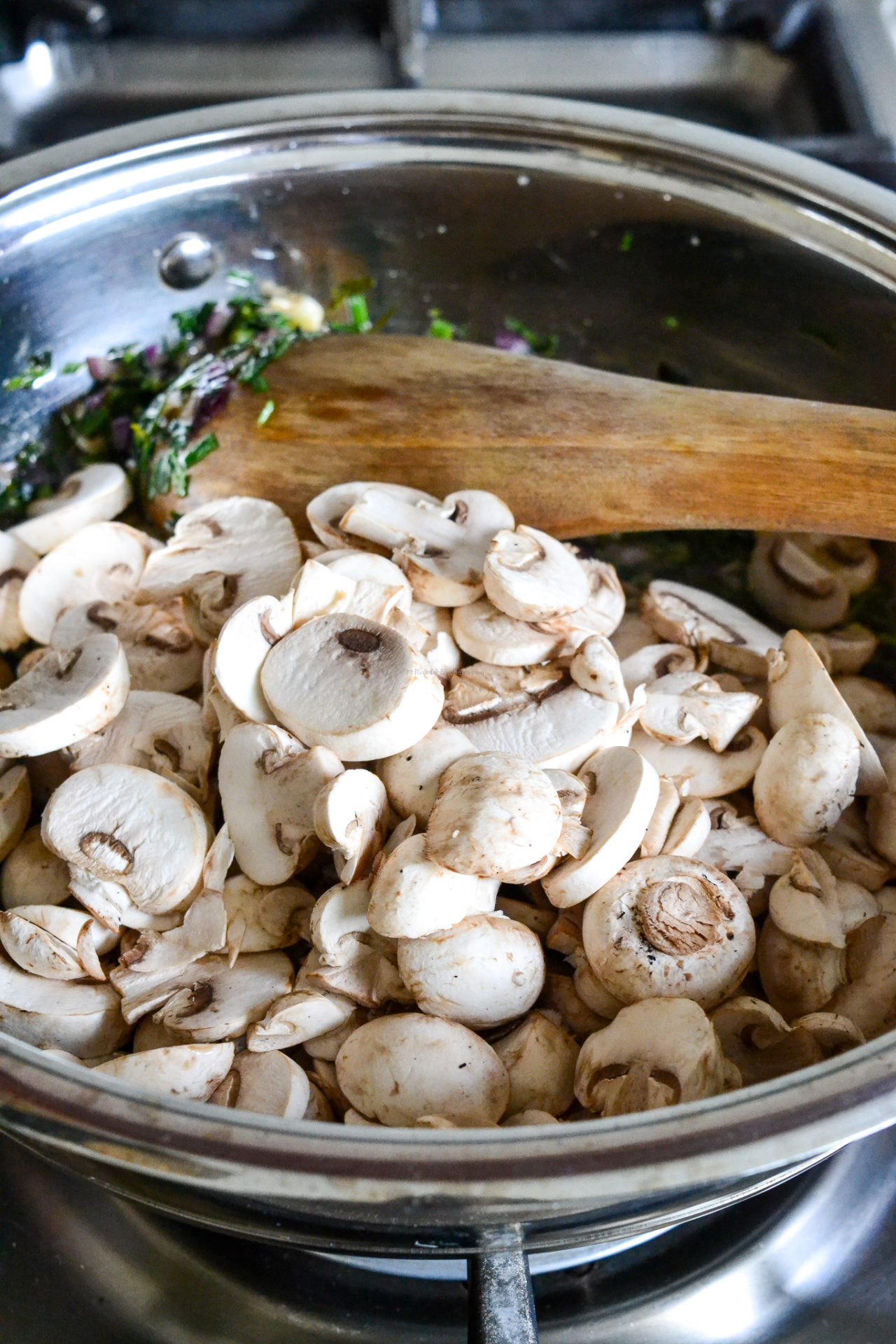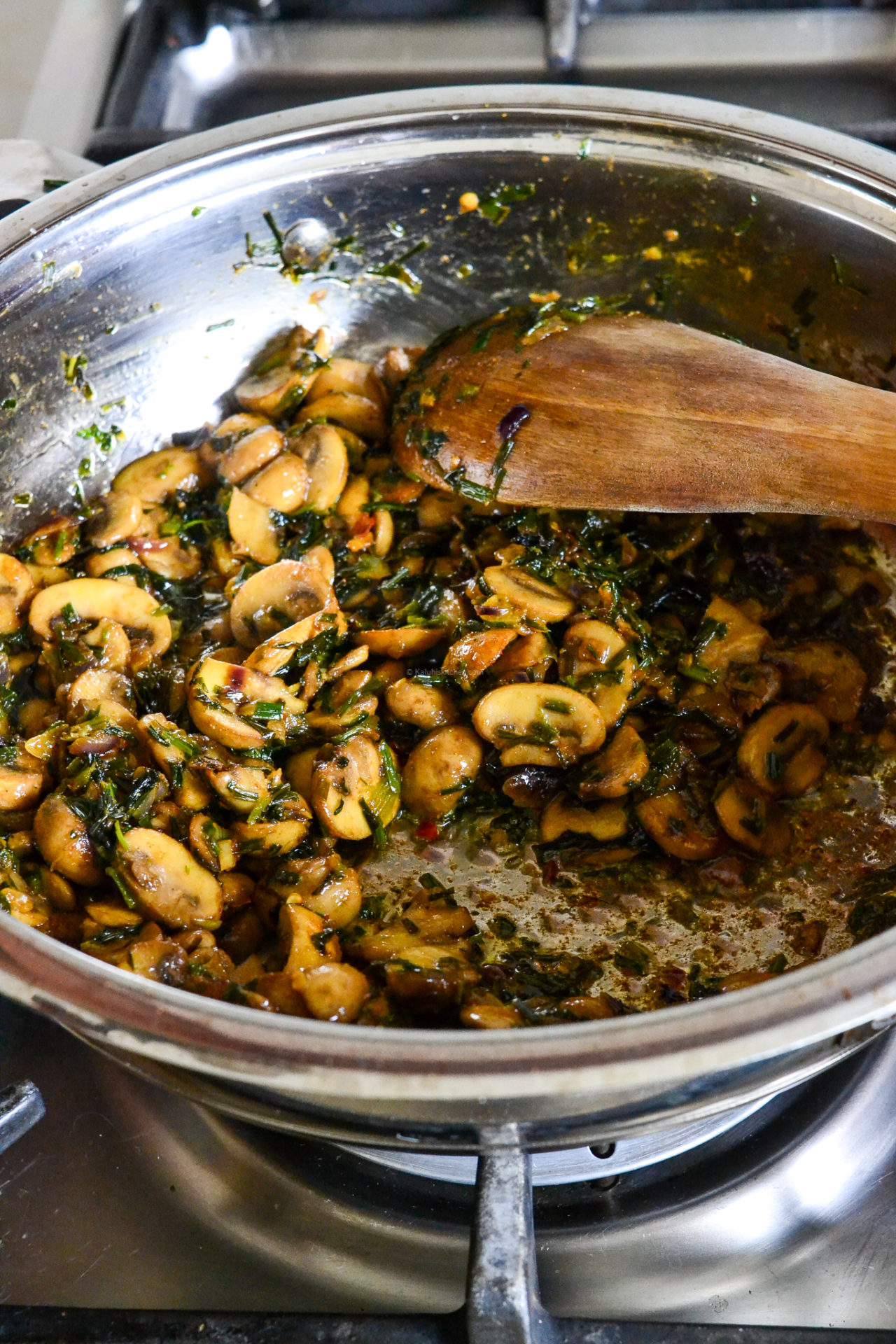 Add in the cooked linguine, pour in the double (heavy) cream, your parmesan cheese and the soy sauce. Allow this to simmer on low heat for a further 5 minutes of so, stirring from time to time. The cream and the parmesan combination makes it super indulgent!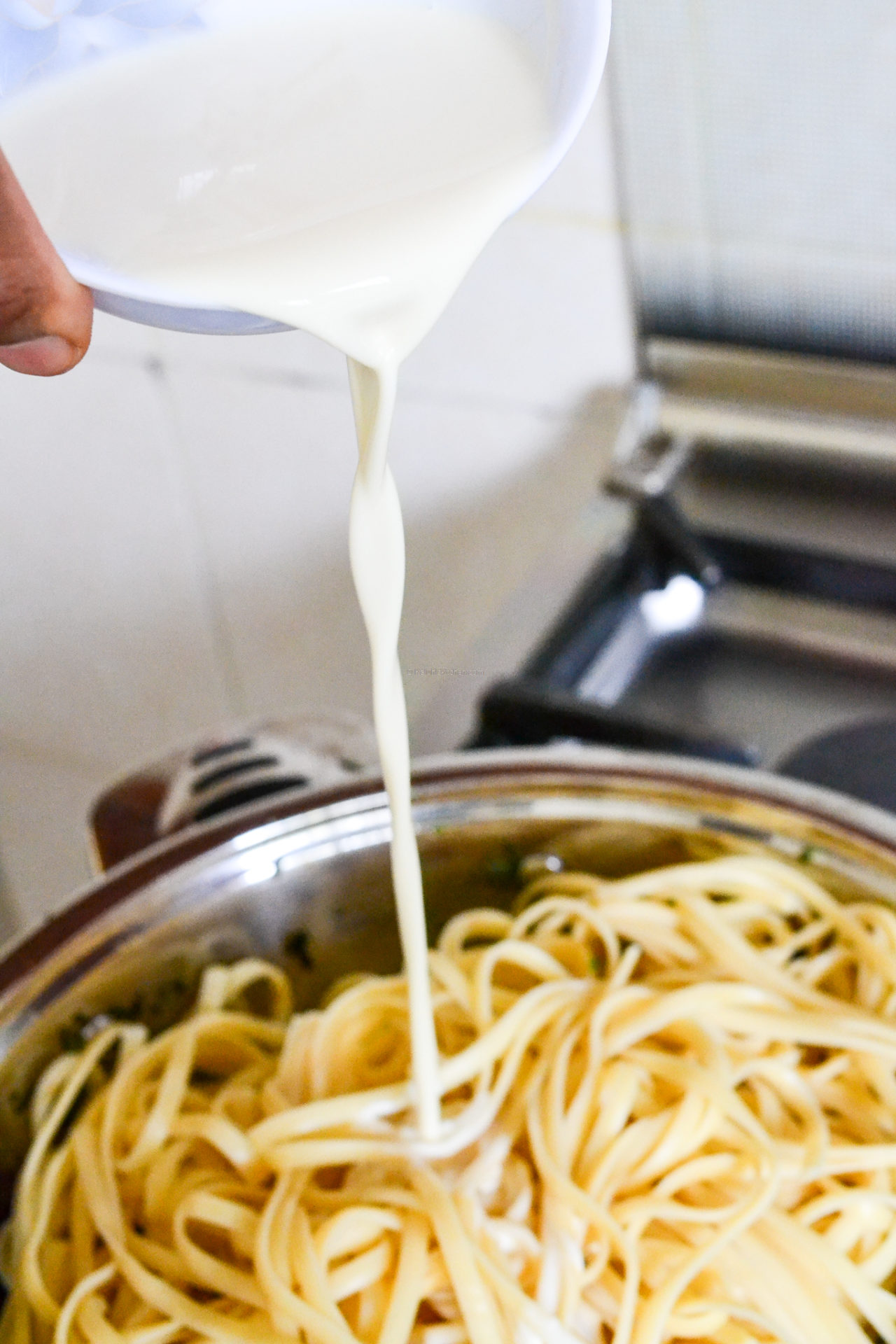 Do not rush the simmer as you will want the flavors to meld and the creamy texture to develop and properly coat your pasta.
You can see the consistency form the video at 6.23.
Once done, garnish with some very finely chopped dania.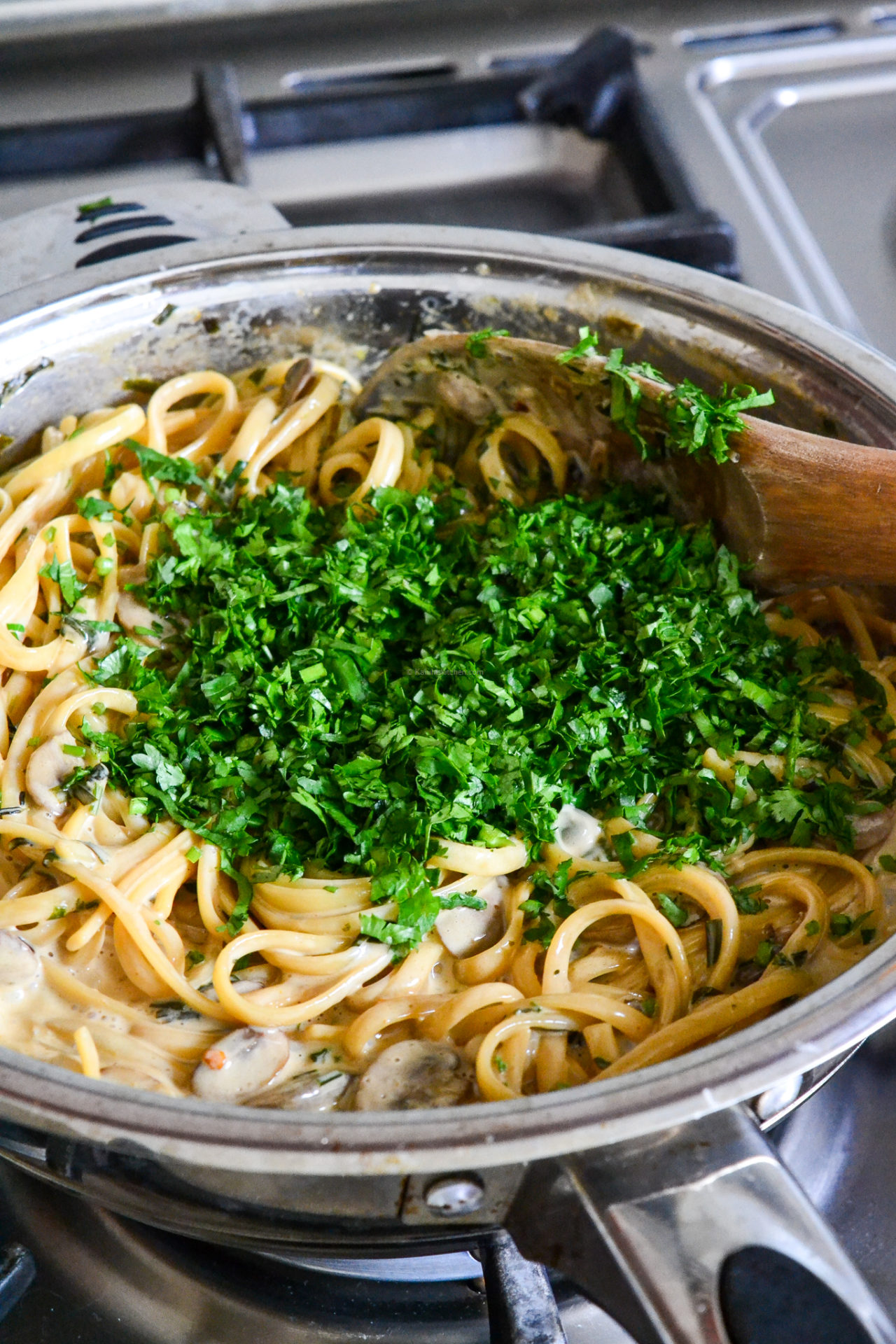 Now that we are done, serve her up! Look at this beauty guys! Look at this!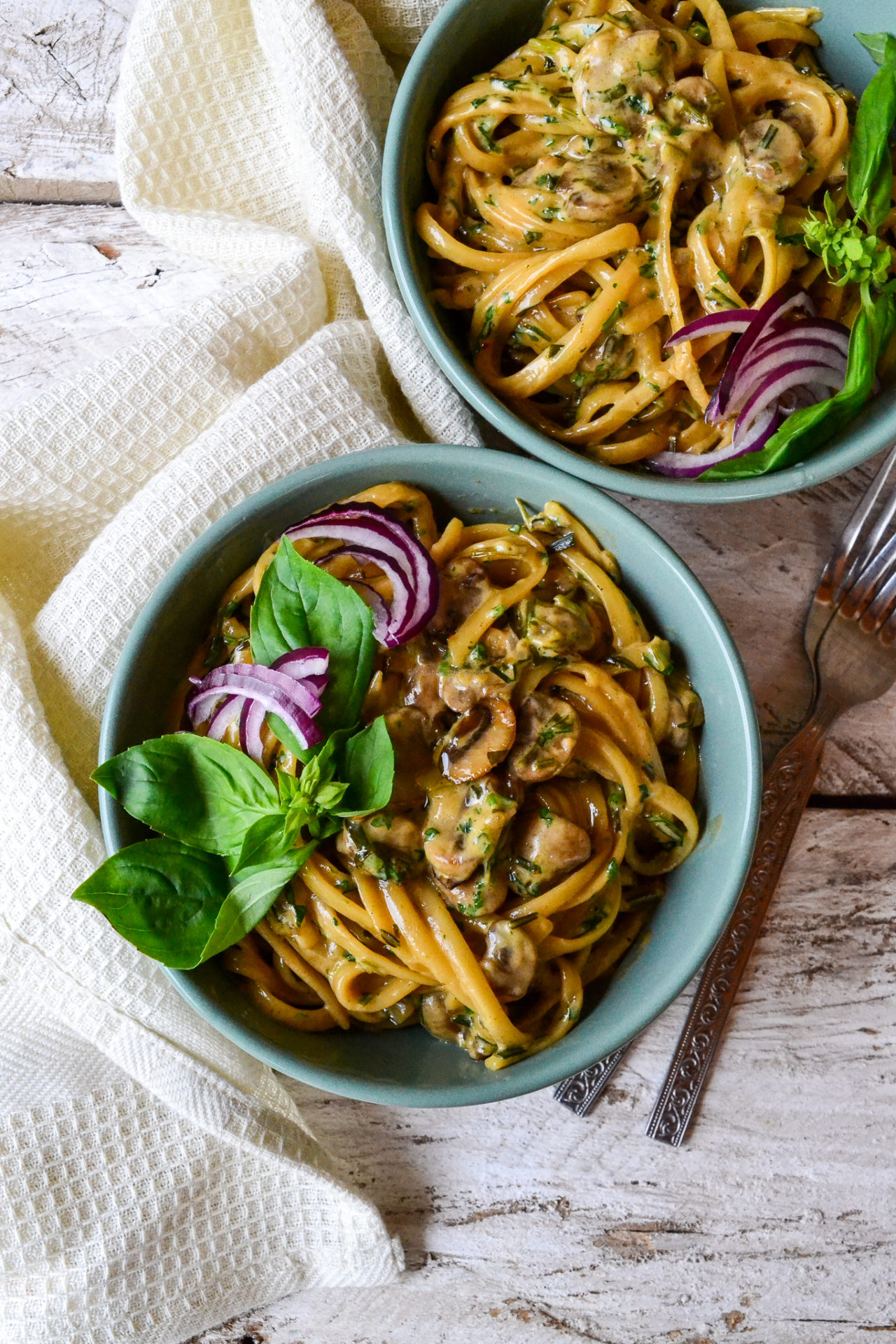 The flavor was immaculate! You could get the warm herby notes with each bite. You could for sure appreciate the mild heat of the chilli, the full earthiness of the mushrooms and the creaminess of the cream and the cheese. It is very filling, very indulgent and super easy to put together!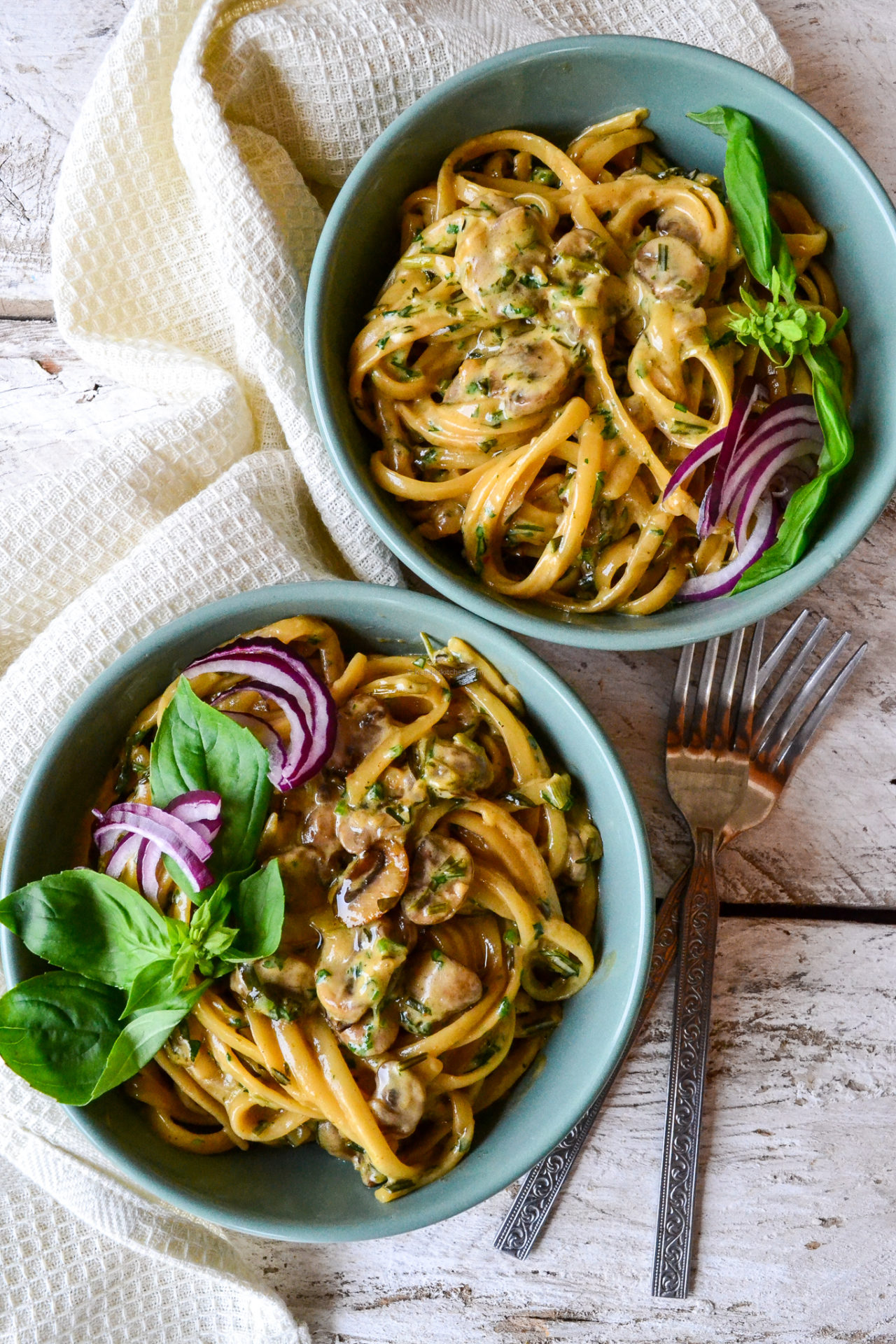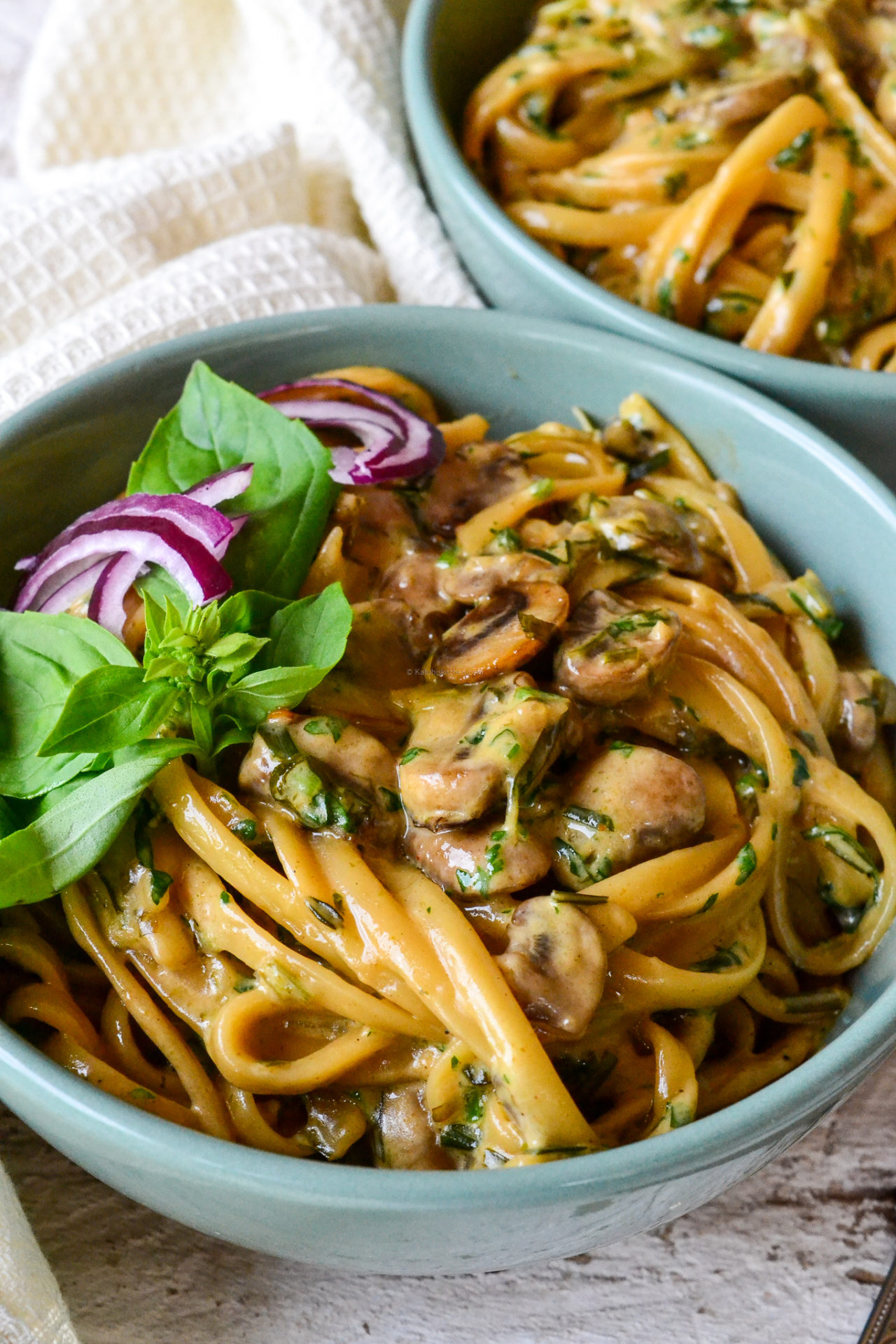 I cannot wait to see you guys try this put and once you do, snap a pic and tag me on any social media platform. I would love to show you off! Thank you for watching the complimentary video and for subscribing as well!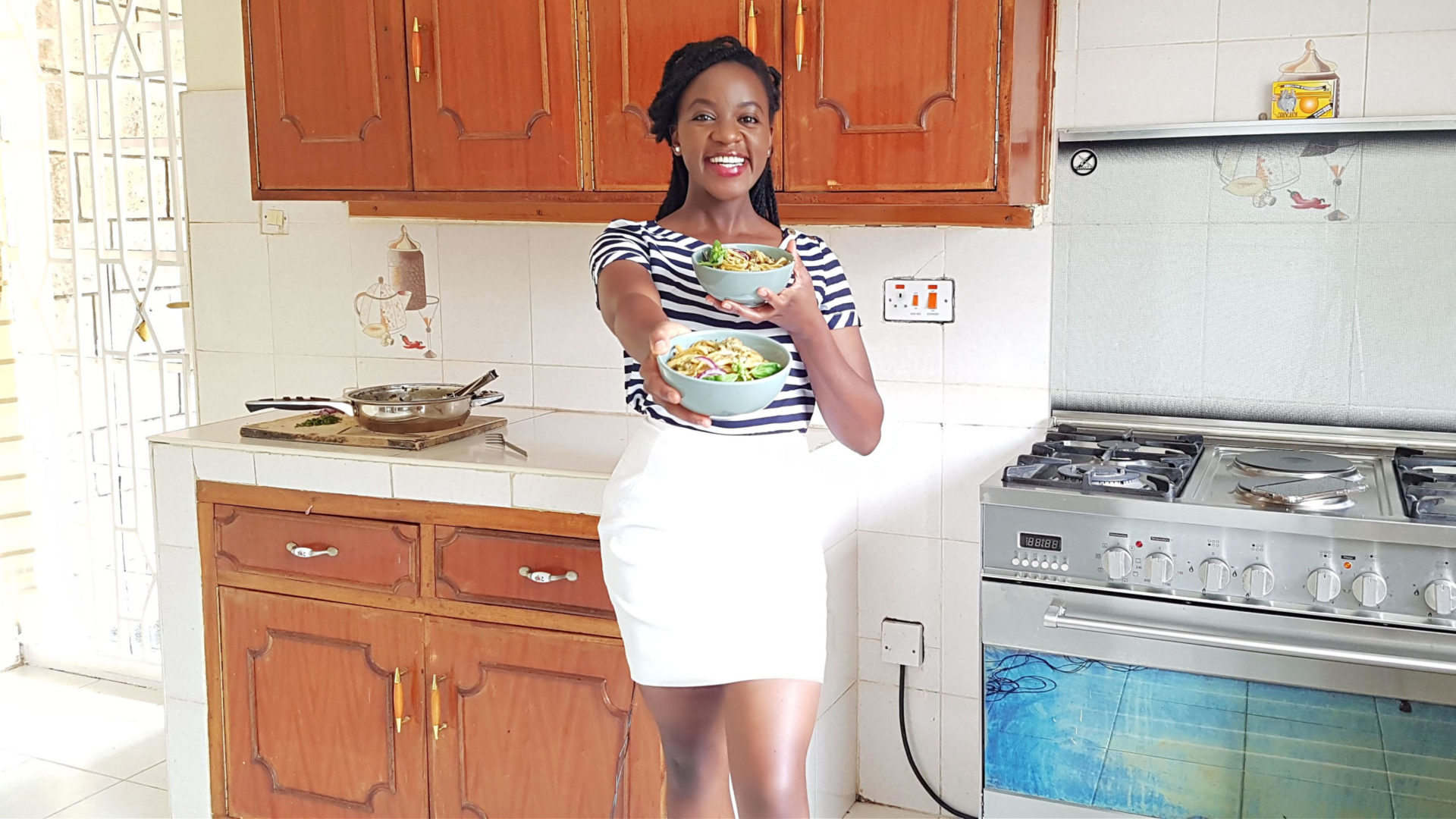 Cheers!
---
Get your downloadable recipe here :))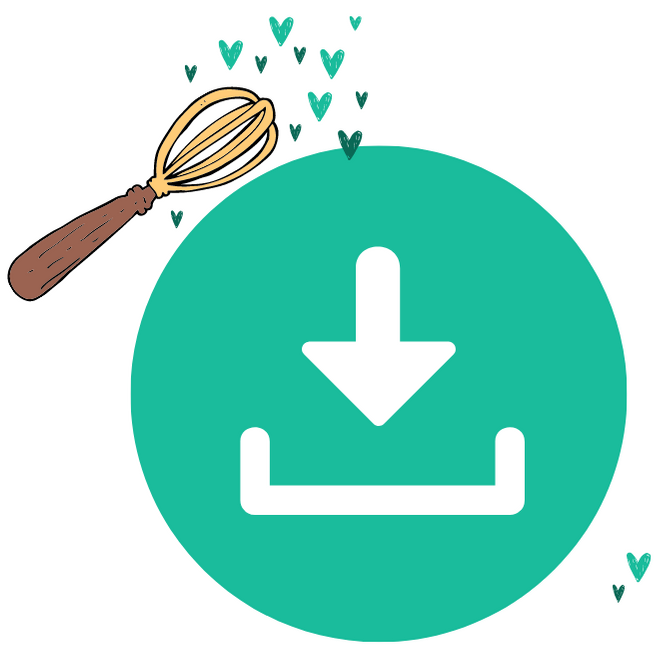 ---
All content and images are copyright protected by



Do not copy in part or whole without giving due credit.
---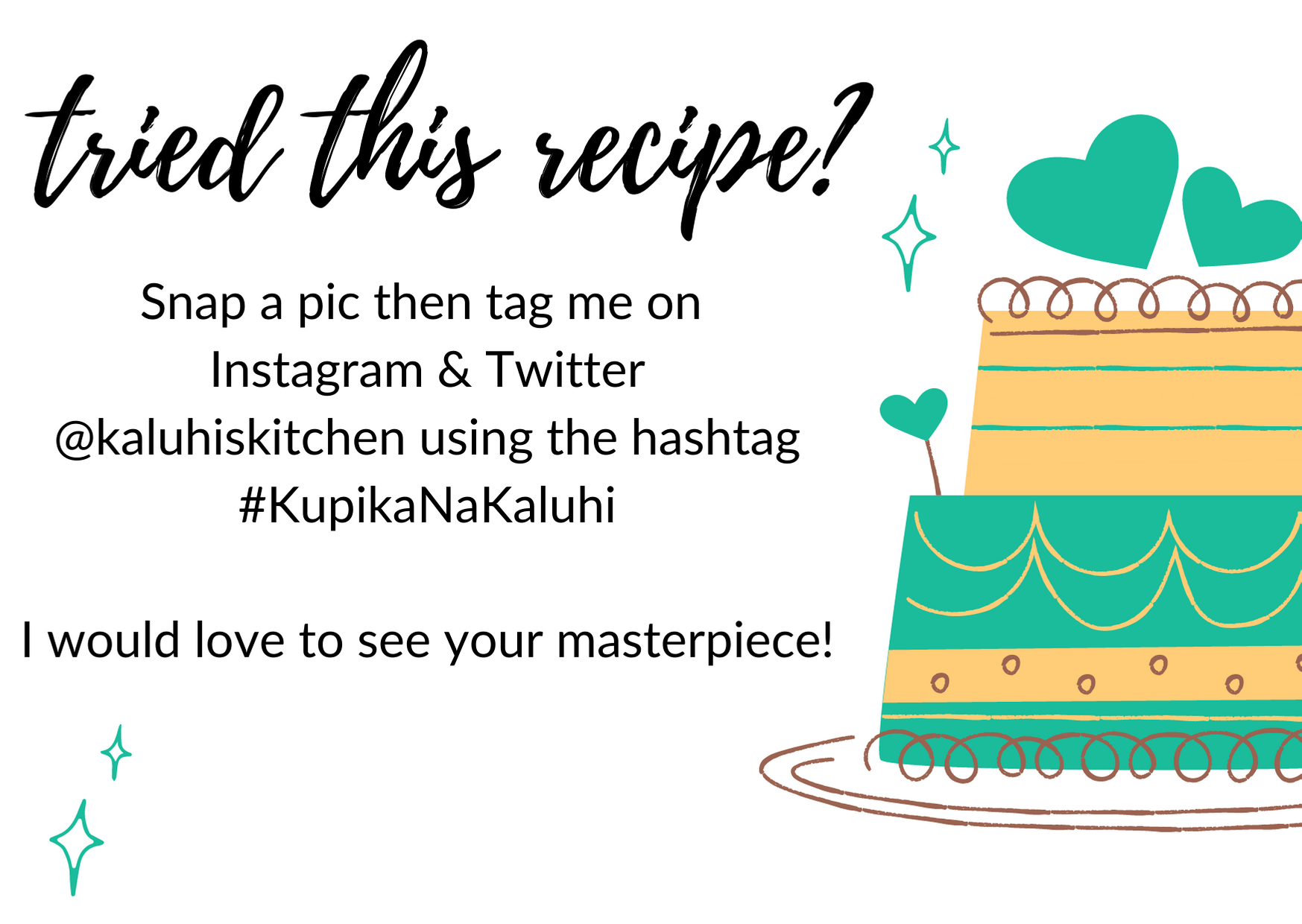 ---