I always get super excited when I make a salad because I know it is always going to be bomb AF!!! It has been a minute since I made one with you guys, but better late than never! I had bought some feta some weeks back which I had planned on using in a certain project (I shall be sharing with you guys in 2 weeks) but never got to use. So instead of watching it go bad, it just made sense to have it in a salad. This apple pecan feta salad has all the right flavors! You can get a rainbow of notes which makes every bite even better!
There is a complimentary YouTube video to this blogpost. But before we get into that, let us get into this exciting blogpost.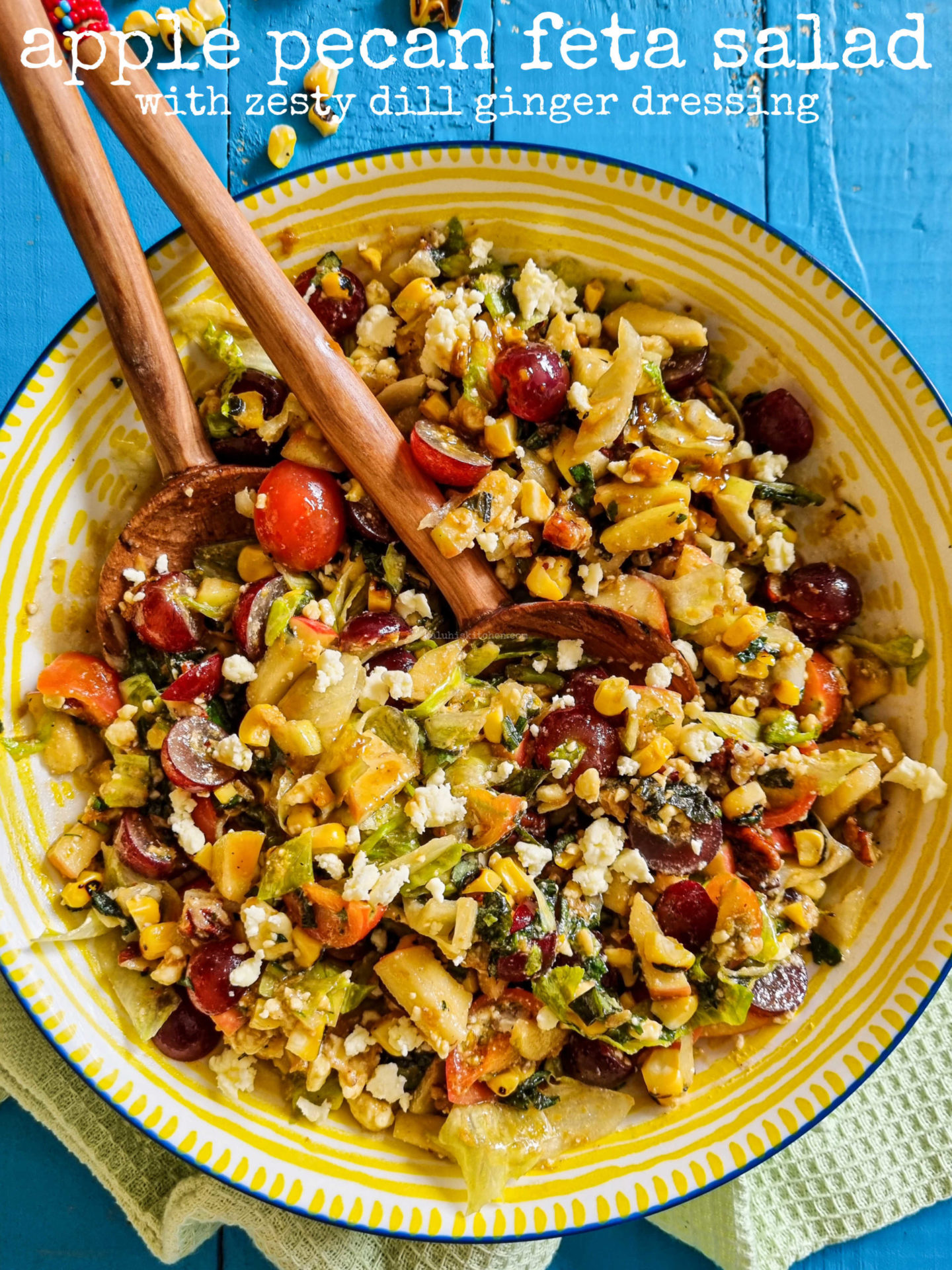 I made a dope vid to accompany the blog post. Do watch below, and subscribe!

PREP TIME: 30min    MAKE TIME:  5       SERVES: 4
Ingredients
For the  body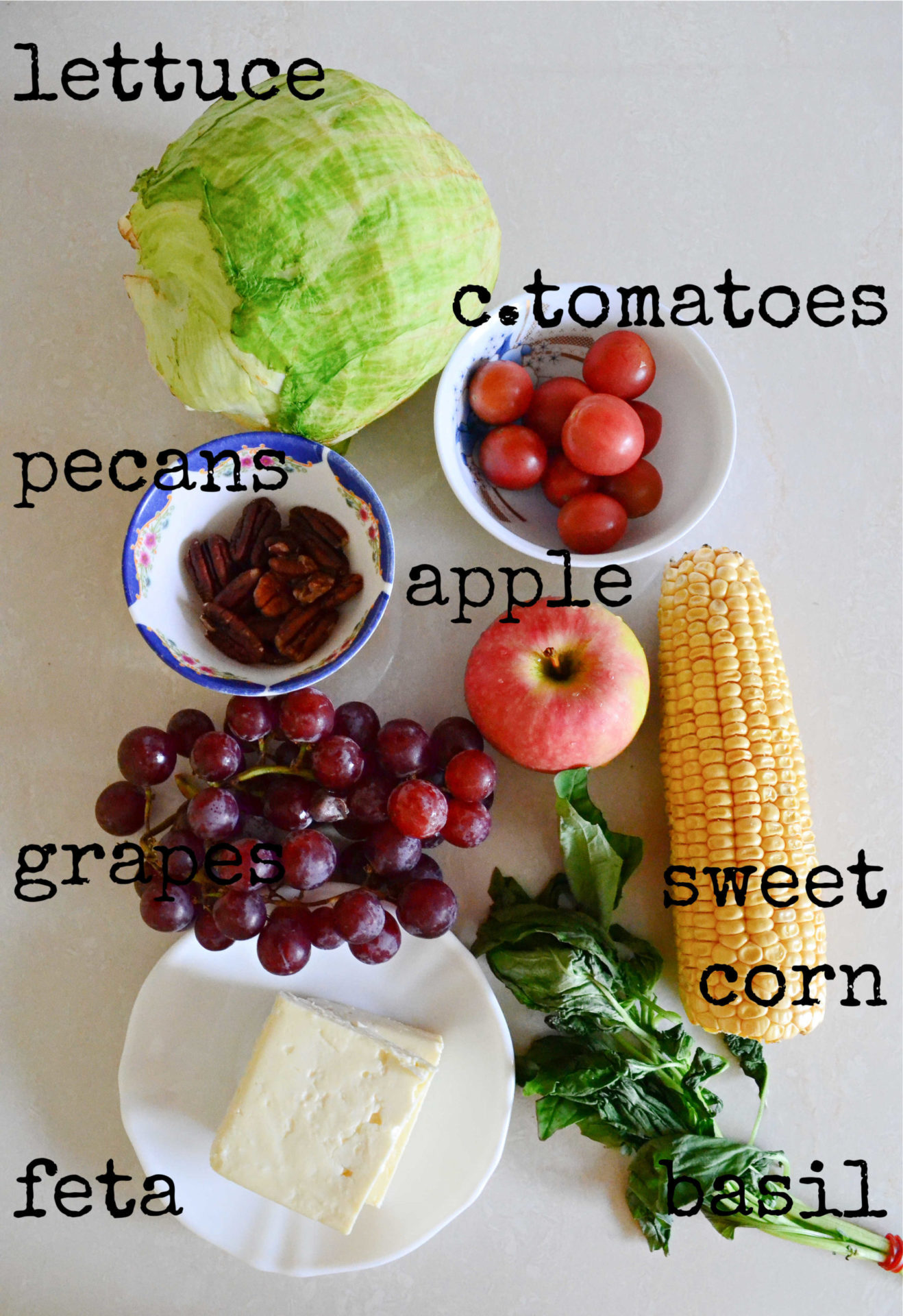 1 medium sweet corn cob
1 red apple, cubed
8 basil leaves, chopped
½ cup of cherry tomatoes, slices
¾ cup of dark grapes, sliced
¼ cup of pecans, roughly chopped
1 heaped handful of roughly chopped lettuce
125g of feta, roughly shredded
For the dressing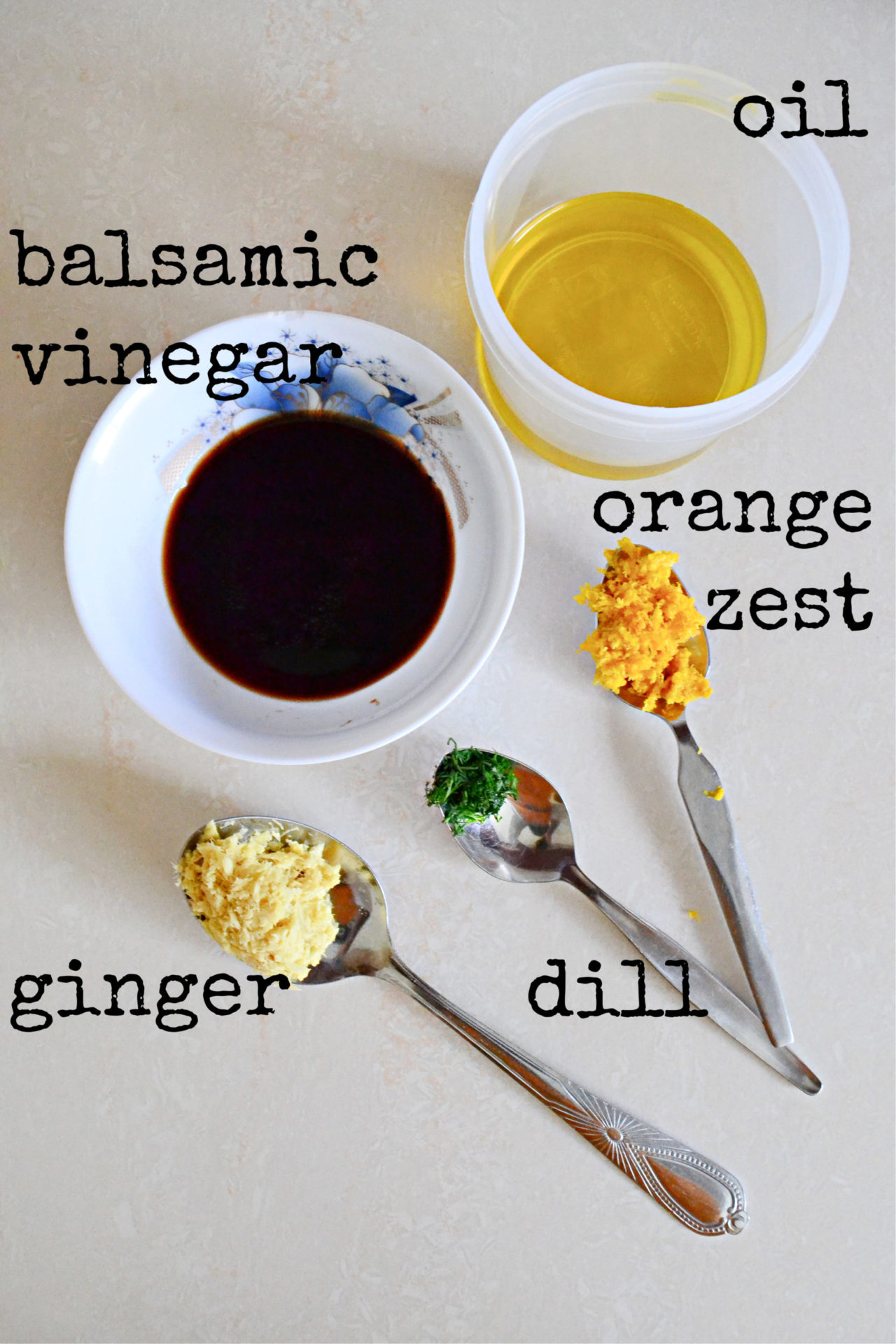 6 tablespoons of olive oil
3 tablespoons of balsamic vinegar
3 tablespoons of honey
½ a teaspoon of ginger
½ a teaspoon of orange zest
¼  teaspoon of very finely chopped dill
Salt and pepper to taste
Method
We love a great salad and part of that is a fantastic dressing. The main part of any dressing is an oil and a vinegar. I recommend any vinegar except white vinegar as it is too harsh and adds not flavor. For this, I used balsamic vinegar. The ratio I find works for oil:vinegar is 2:1. That is the most important note to remember. Keep that in mind as you adjust your dressing quantities, if at all.
Once you have the base ingredients locked (the oil and vinegar), that's when you can add additional flavors. On this day, I gravitated toward orange and ginger – which always work so well together- and for some herbiness, I added some very finely chopped dill. I got my dill form carrefour at 19bob a bunch.
For the dressing: Pour in the oil and the vinegar into a container, add the other ingredients in along with some salt and pepper then give it a good mix.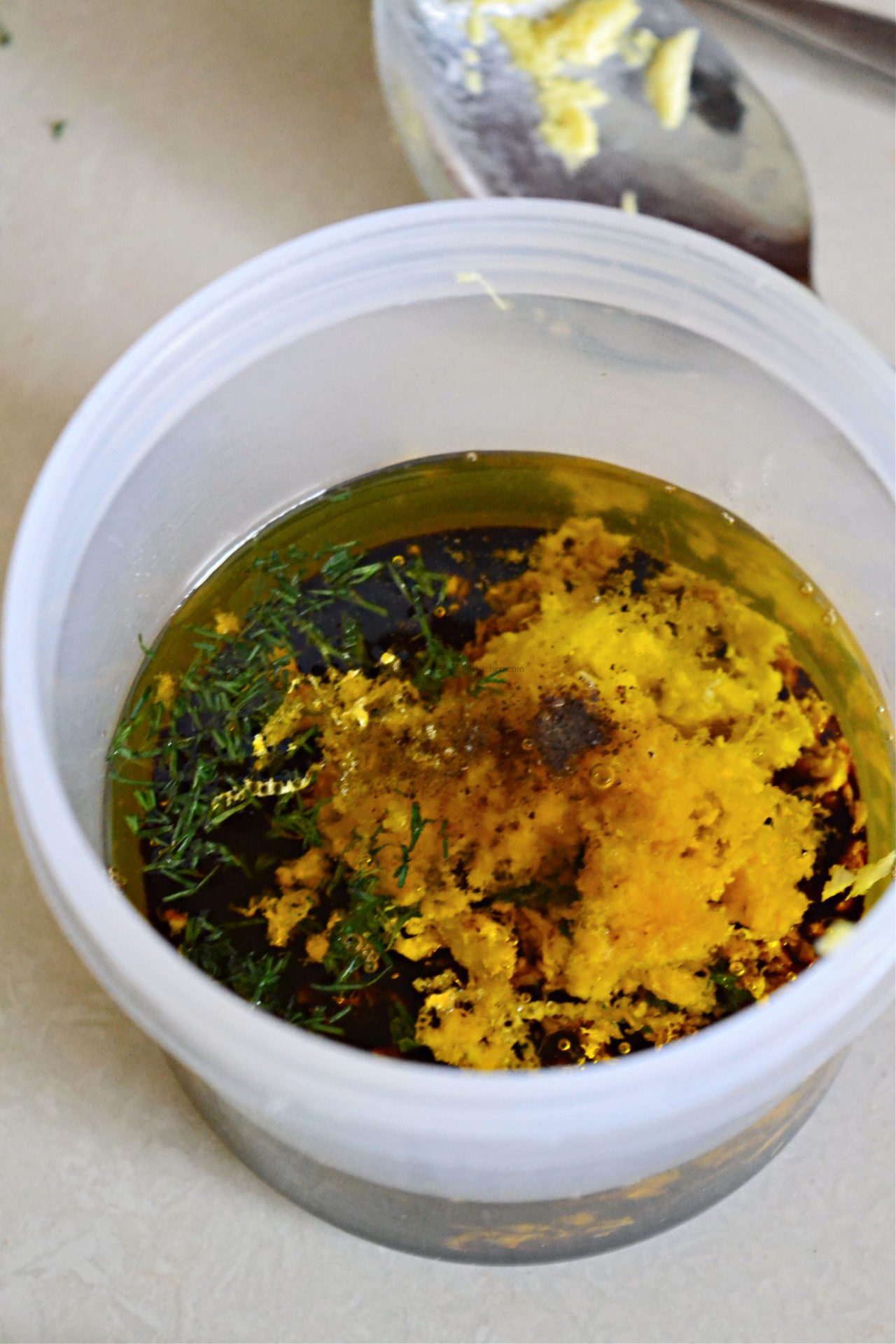 Once combined, set aside.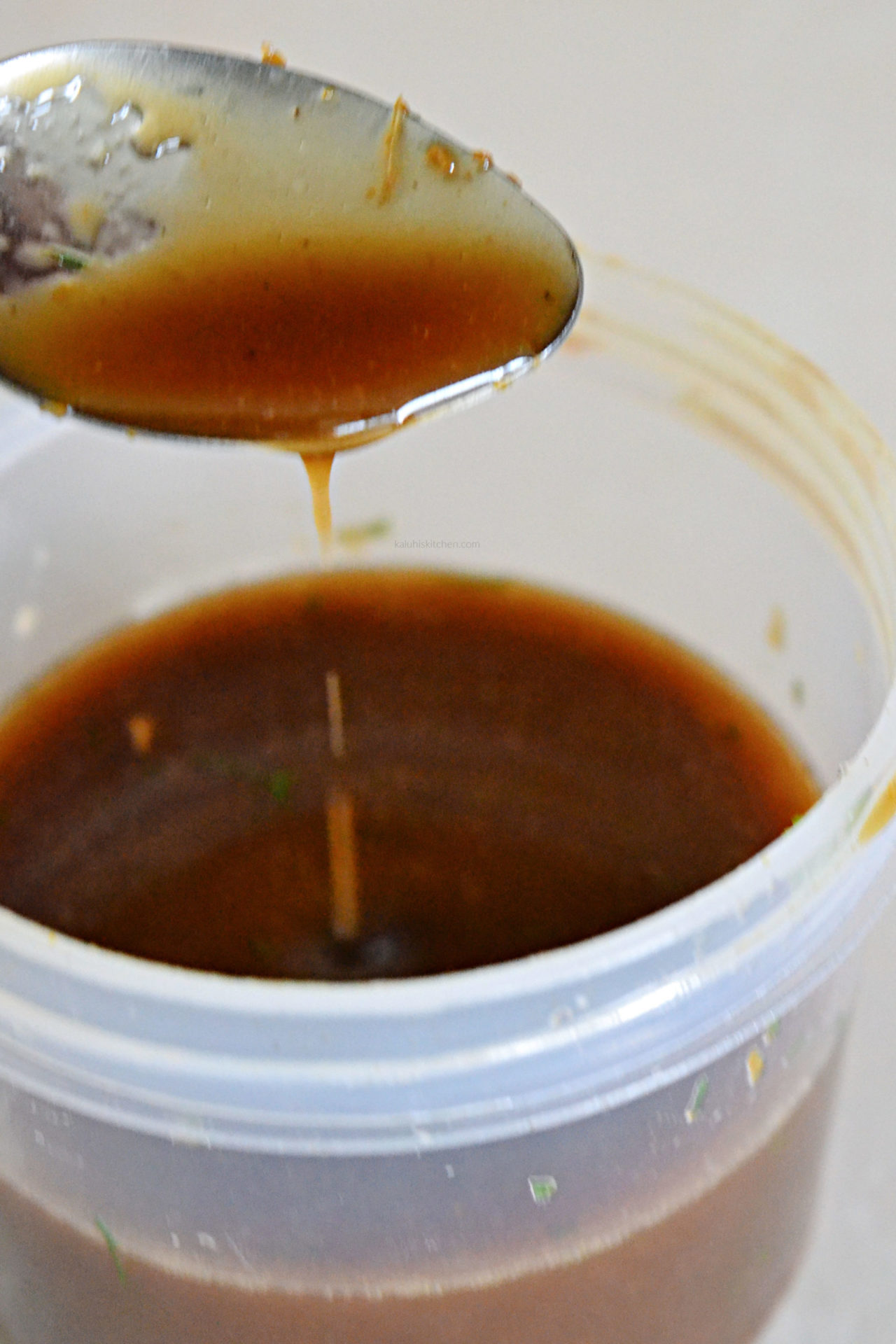 Next, work on the sweet corn. Sweet corn will be part of the body salad. You can use canned sweet corn – drain and toast on an ungreased pan to get that char as we did in this post. However, sweetcorn on the cob, roasted over direct flame just tastes better. The roasting will take 3-5 minutes.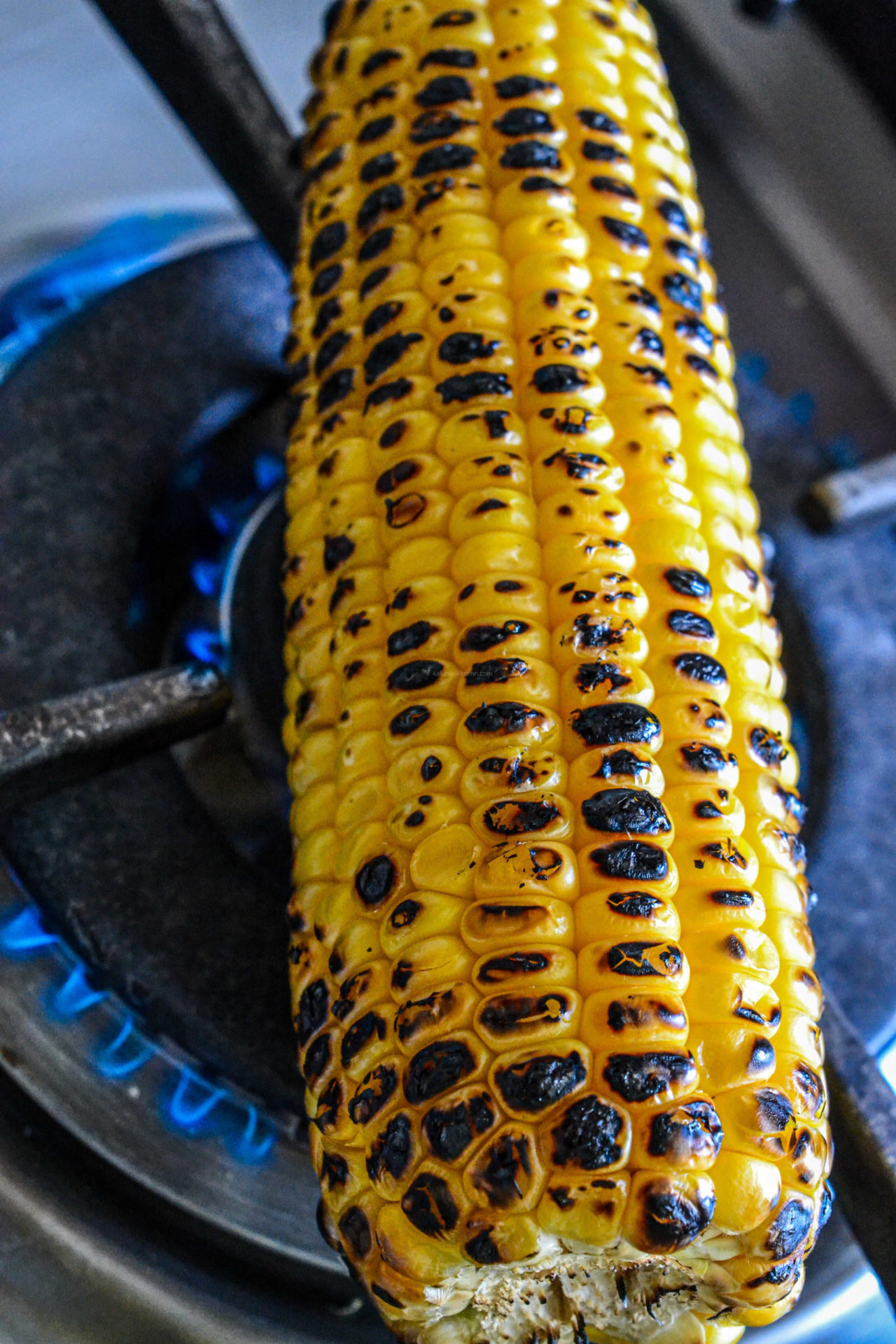 Over an open stove top flame, roast the sweet corn. Once charred, chop off the seeds.
Making the body is as simple as dumping everything  into a bowl and tossing. You can vary the quantities as per your liking. What I would recommend is that you chop them small so that you have a taste of everything in each bite.
The feta is salty, and the dressing has salt too so I did not add any more however if you feel you need more salt, add some. Like everything I use on my platform, our local supermarkets are beautifully stocked and you can get everything I use there. Like the dill, I bough my basil form CarreFour at 20 bob a bunch. You can swap cherry tomatoes for regular tomatoes, just ensure you chop them small.
The pecans add a deliciously nutty note to this, and also extra protein in addition to that of the feta. I would recommend you use pecans for this; even though other nuts would work well too, pecans are the absolute best for this.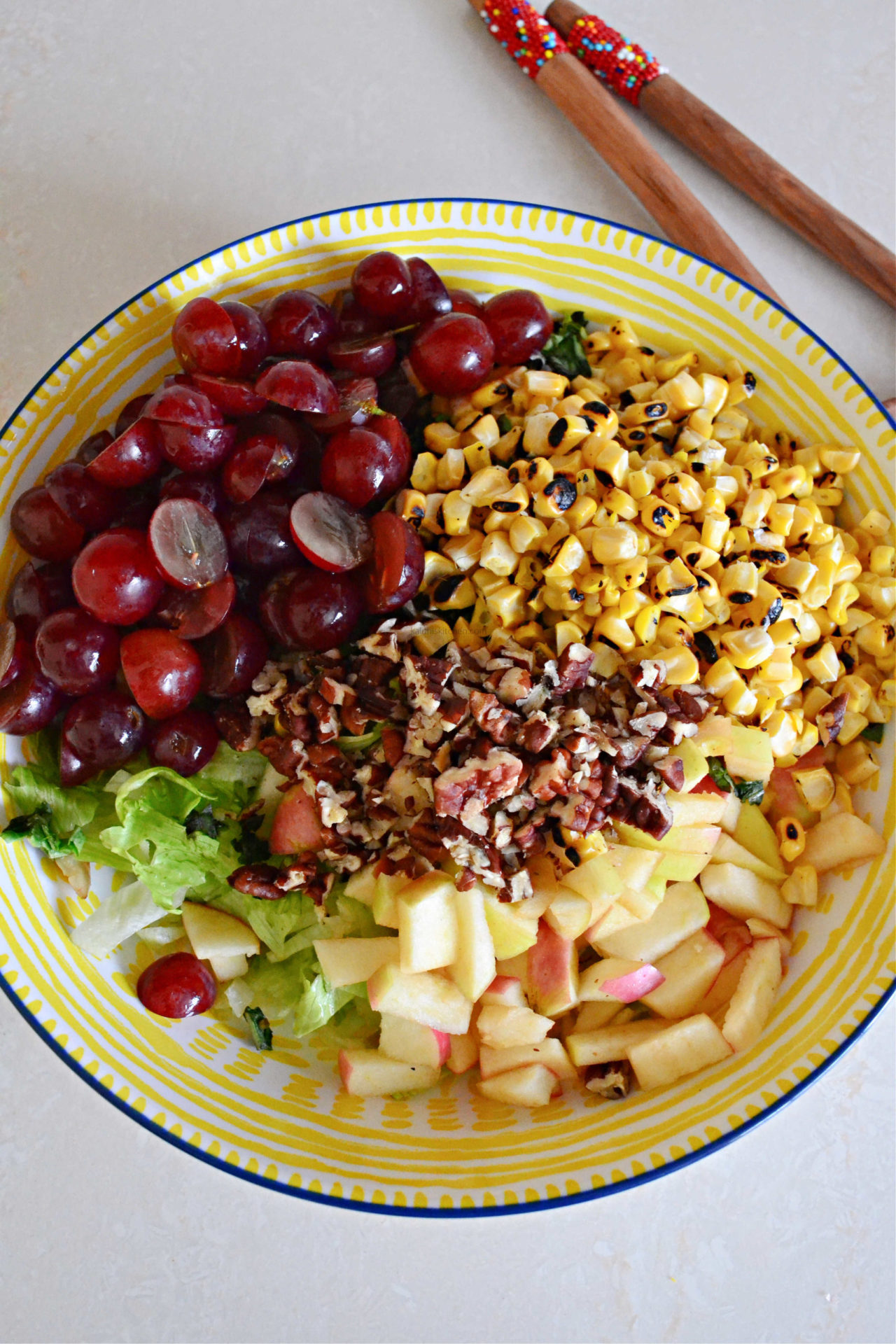 For the body, dump in the lettuce, the apples, the tomatoes, basil, charred corn and nuts. Shred the feta with your fingers and add that in too. Give it a rough toss. Pour in the dressing and give it another toss.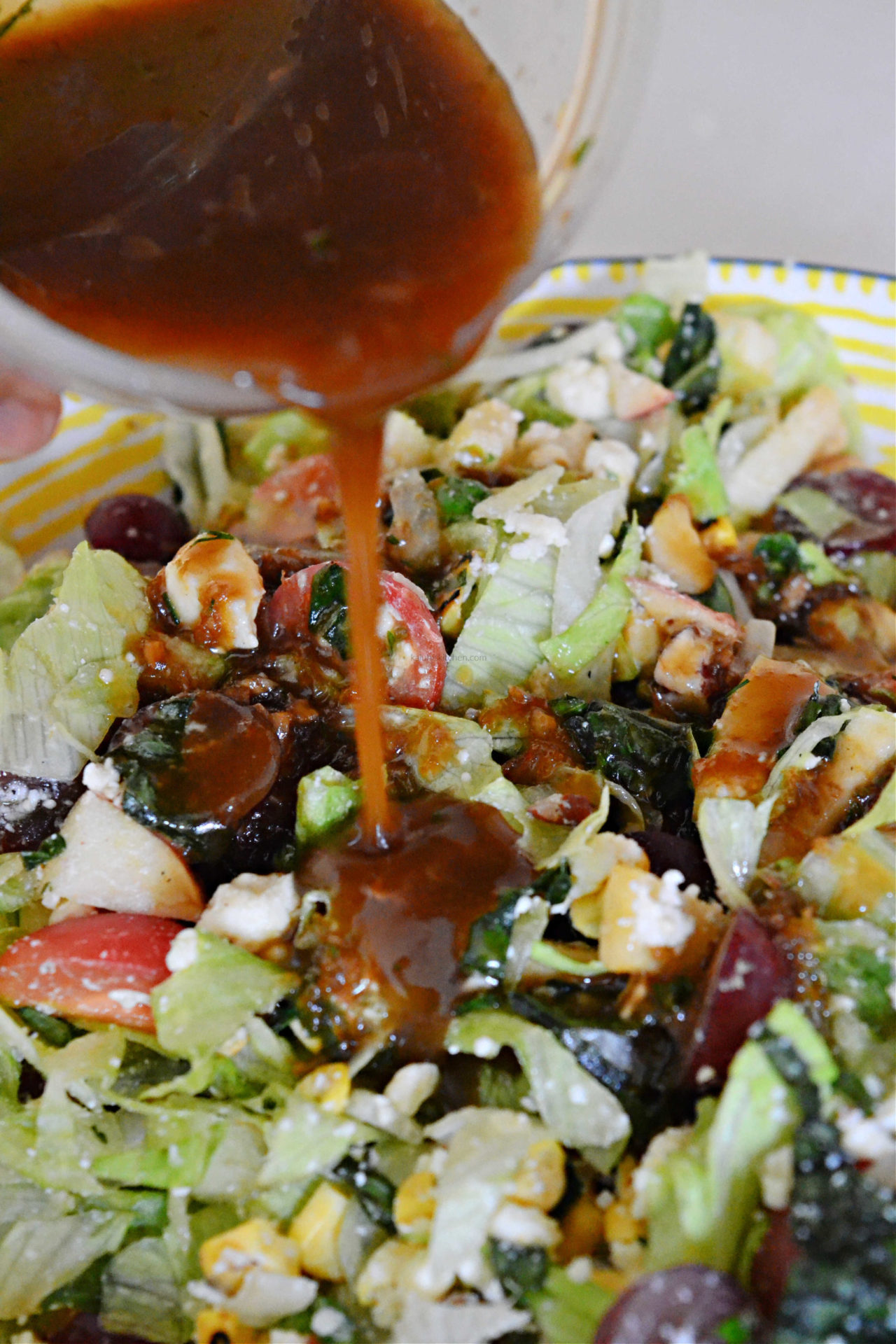 With that, you are done.
Look at this beauty!! Sunshine in a bowl! If you are experiencing summer, this is a perfect picture of your current vibe! And if you are in a cooler season like we are in Nairobi, this bowlful is all the sunshine you need!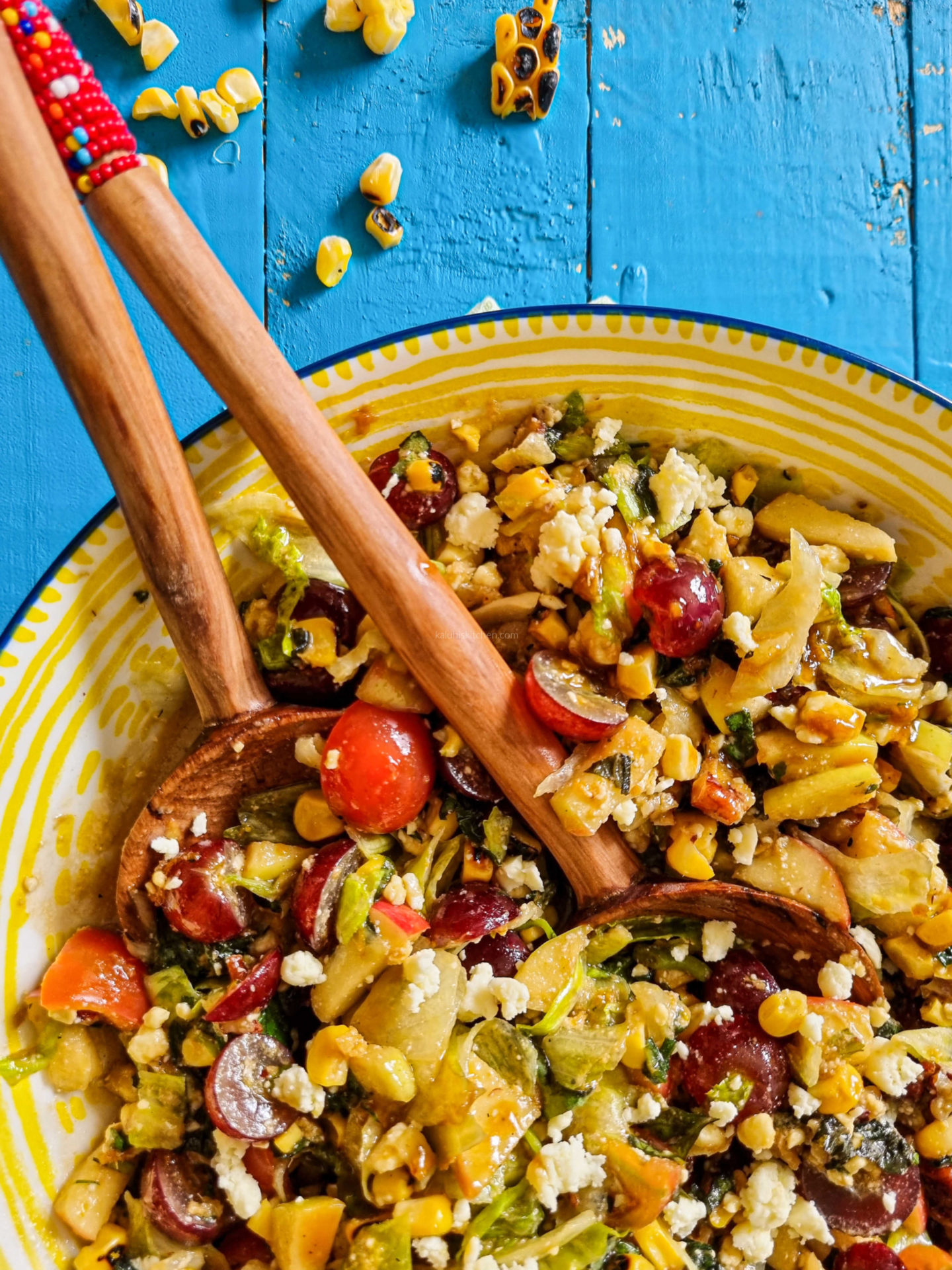 This was such an explosion of flavor! You can taste the sweetness of the grape and apple, appreciate the freshness of the lettuce, the mild smokiness introduced by the sweetcorn adds perfect complexity and ties in well with the nuttiness of the pecan. The feta added creamy, salty weight to this which made the salad not only interesting, but filling too! The zesty ginger dressing ties it all together and believe me my mouth is watering as I type this.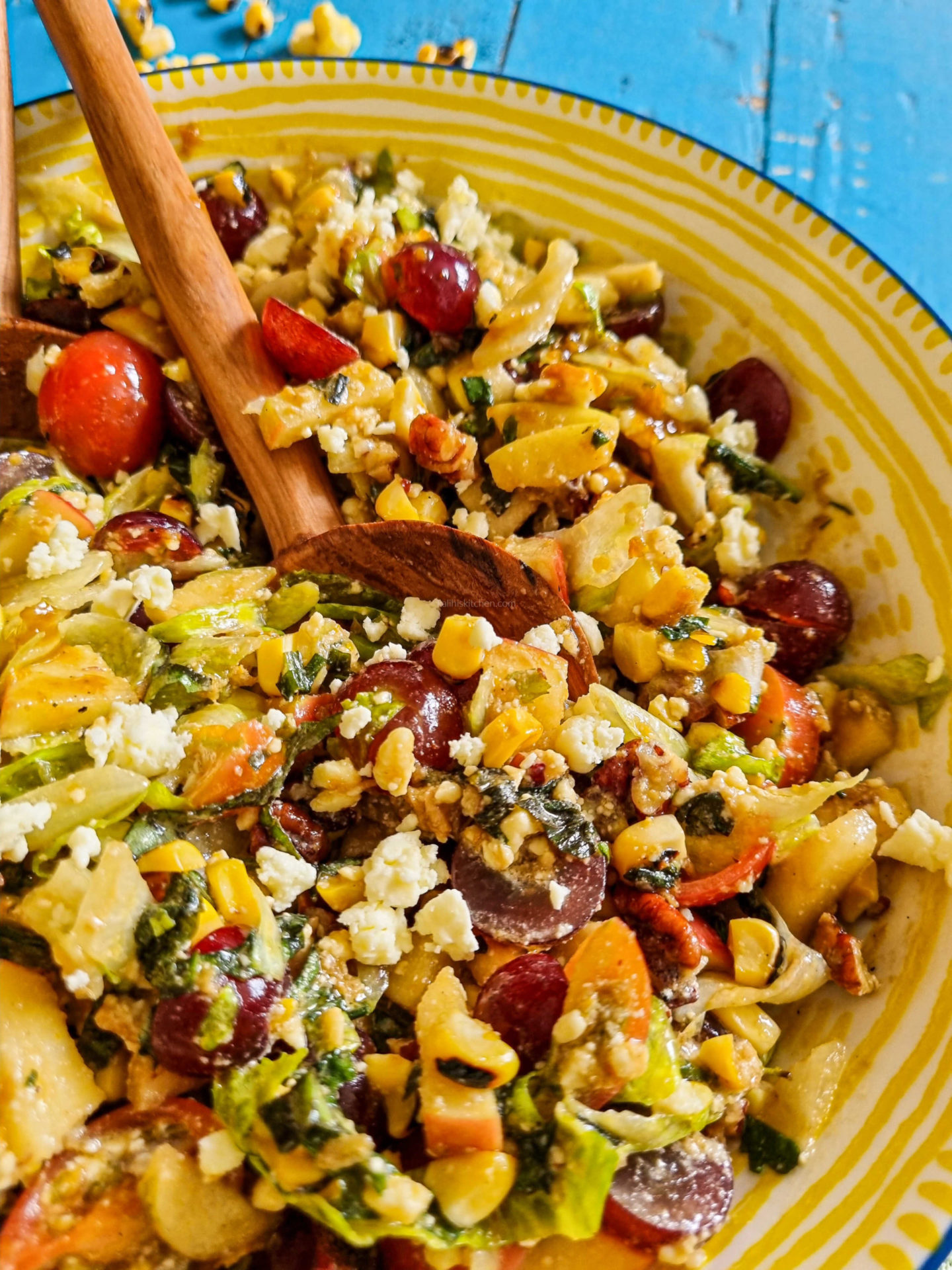 Guys you really have to try this out! Check out my salad playlist on YouTube and try whichever one after you give this a shot. Watch today's vid & leave me a lil heart in the comment section too.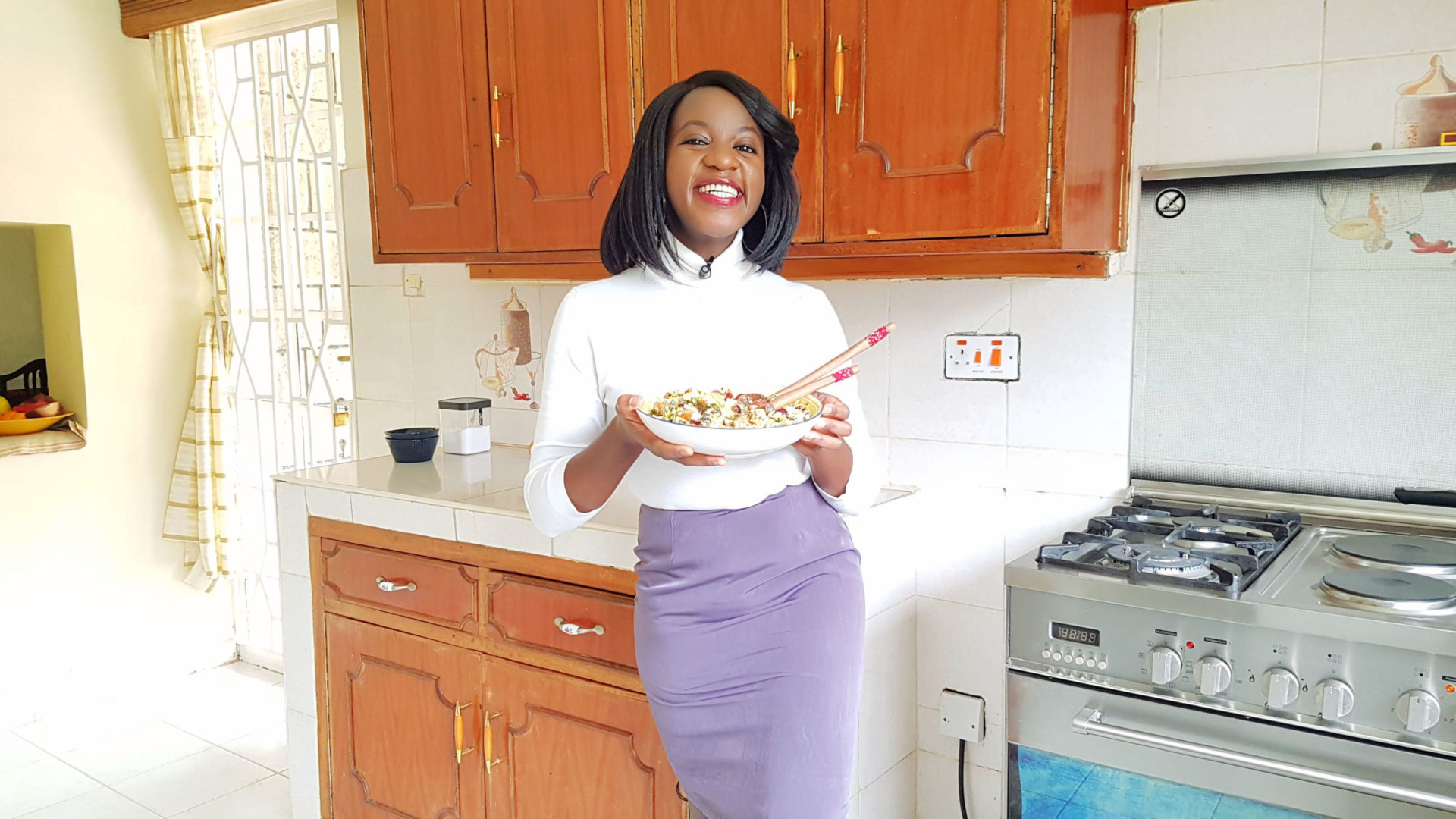 -K
---
Get your downloadable recipe here :))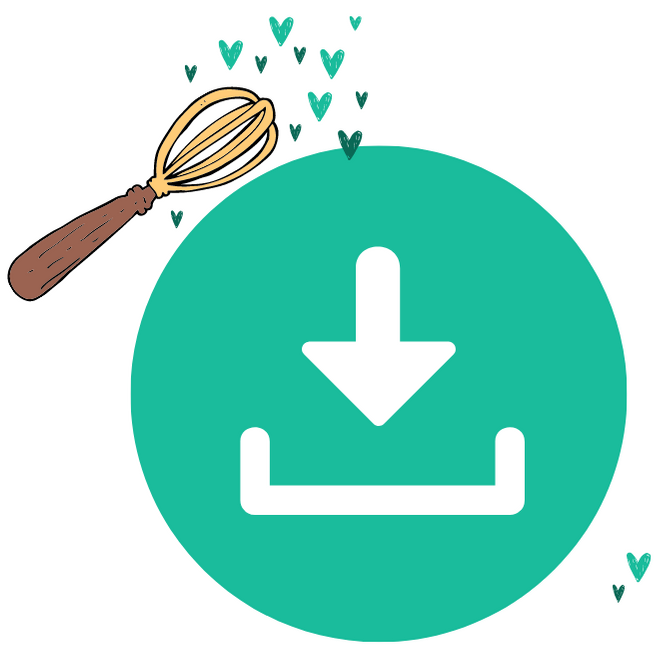 ---
All content and images are copyright protected by



Do not copy in part or whole without giving due credit.
---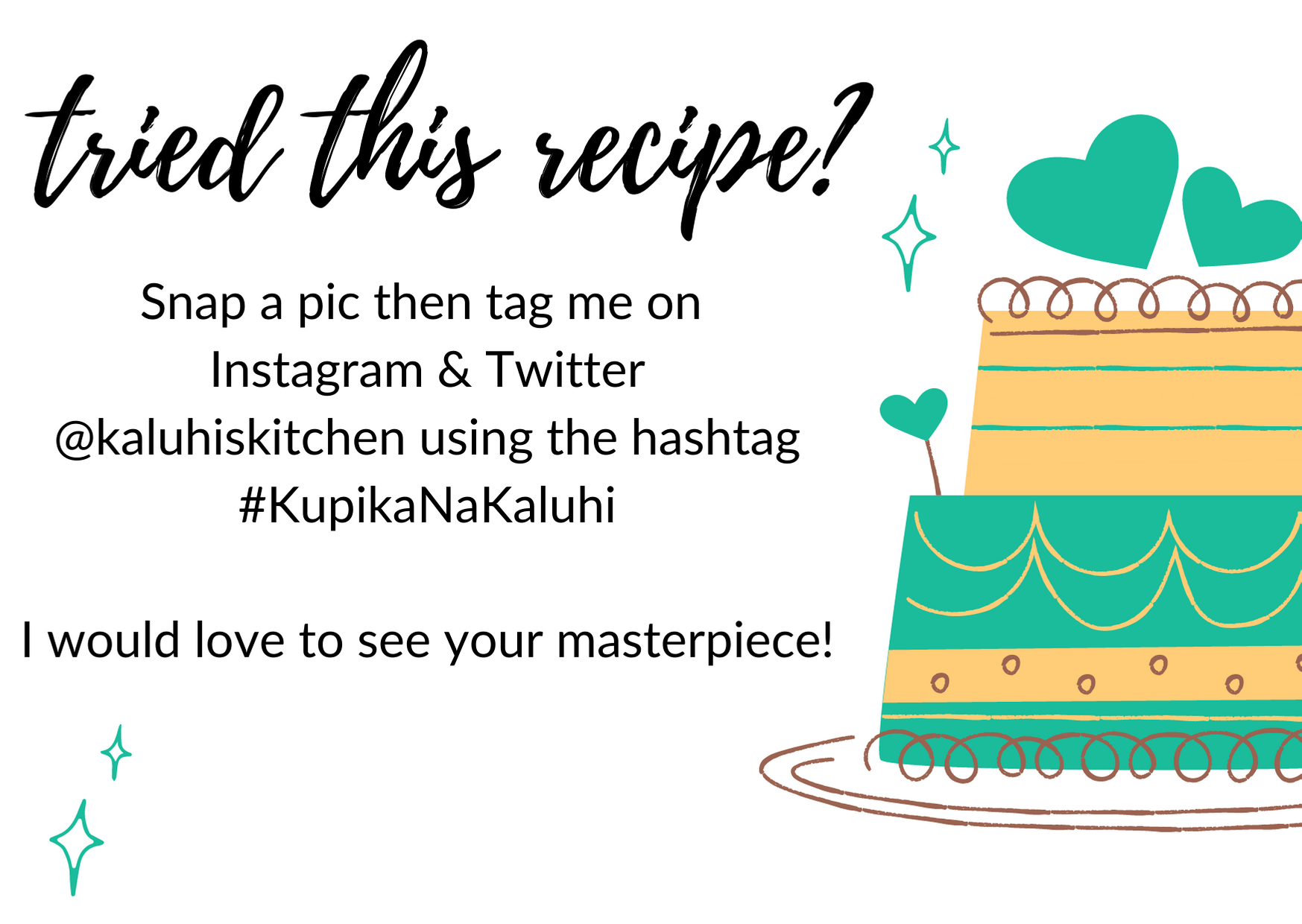 ---