I have always been fascinated with wine. Not just for drinking but by the amount of stuff you can use it in to trasform your cooking. I once read this quote "When in doubt, add wine" and I can help but agree. It really does add this soft yet assertive taste to food without making it seem like you tried too hard.
I made this pasta dish when my sisters were home in August during their semester break. They always DEMAND that I make them nice things before they go back to college. But who can blame them?! And after all, that is part of what makes me a big sister- To spoil those who come after me 🙂 after plenty of coersion and bribes that come in the form of jewellery and cute dresses. This dish is delighfully saucy & cheesy. And as the clouds roll in and rainy season starts, have this on your to-make list.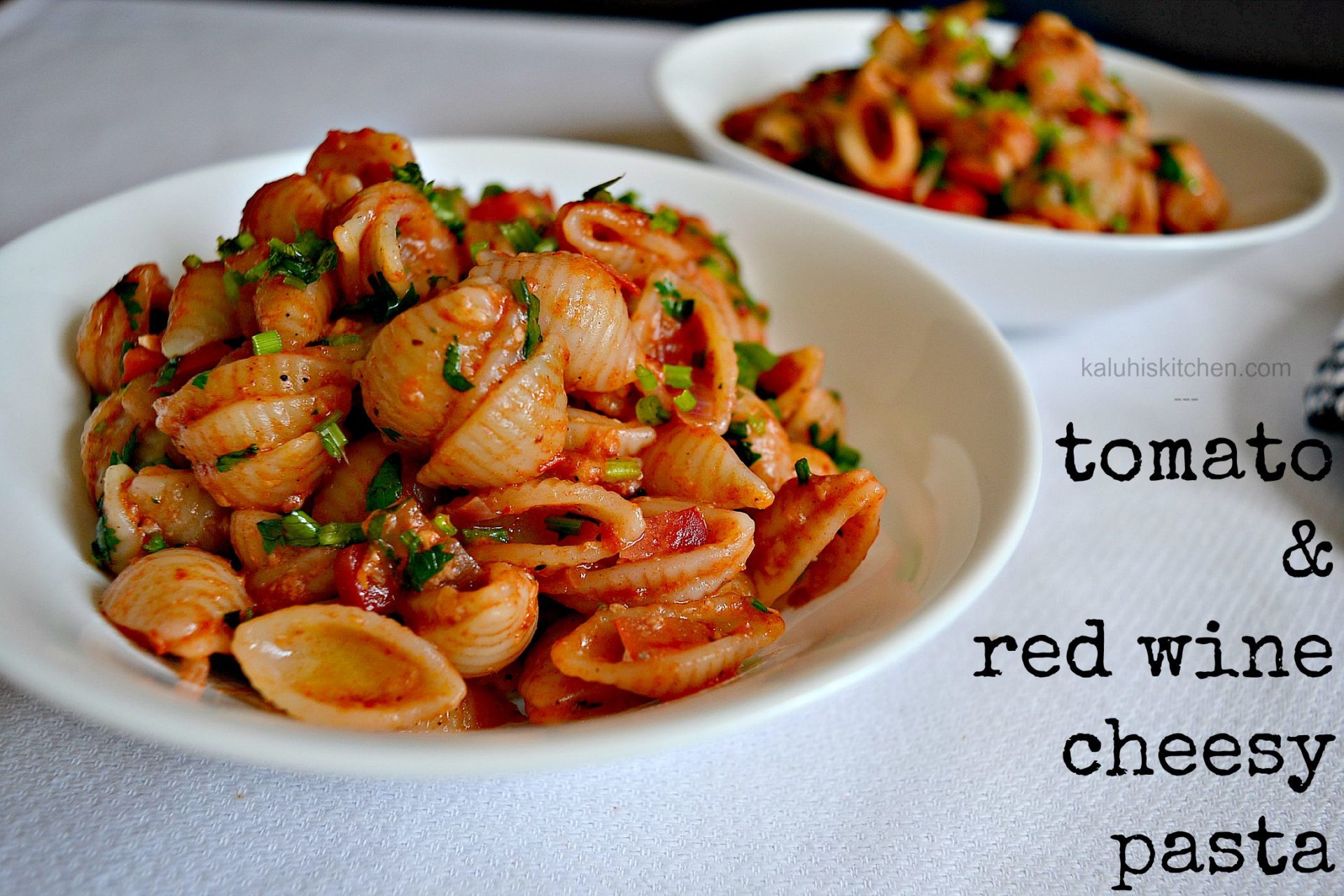 COOK TIME: 30 MINUTES                             SERVES: 4
My Pasta Ingredients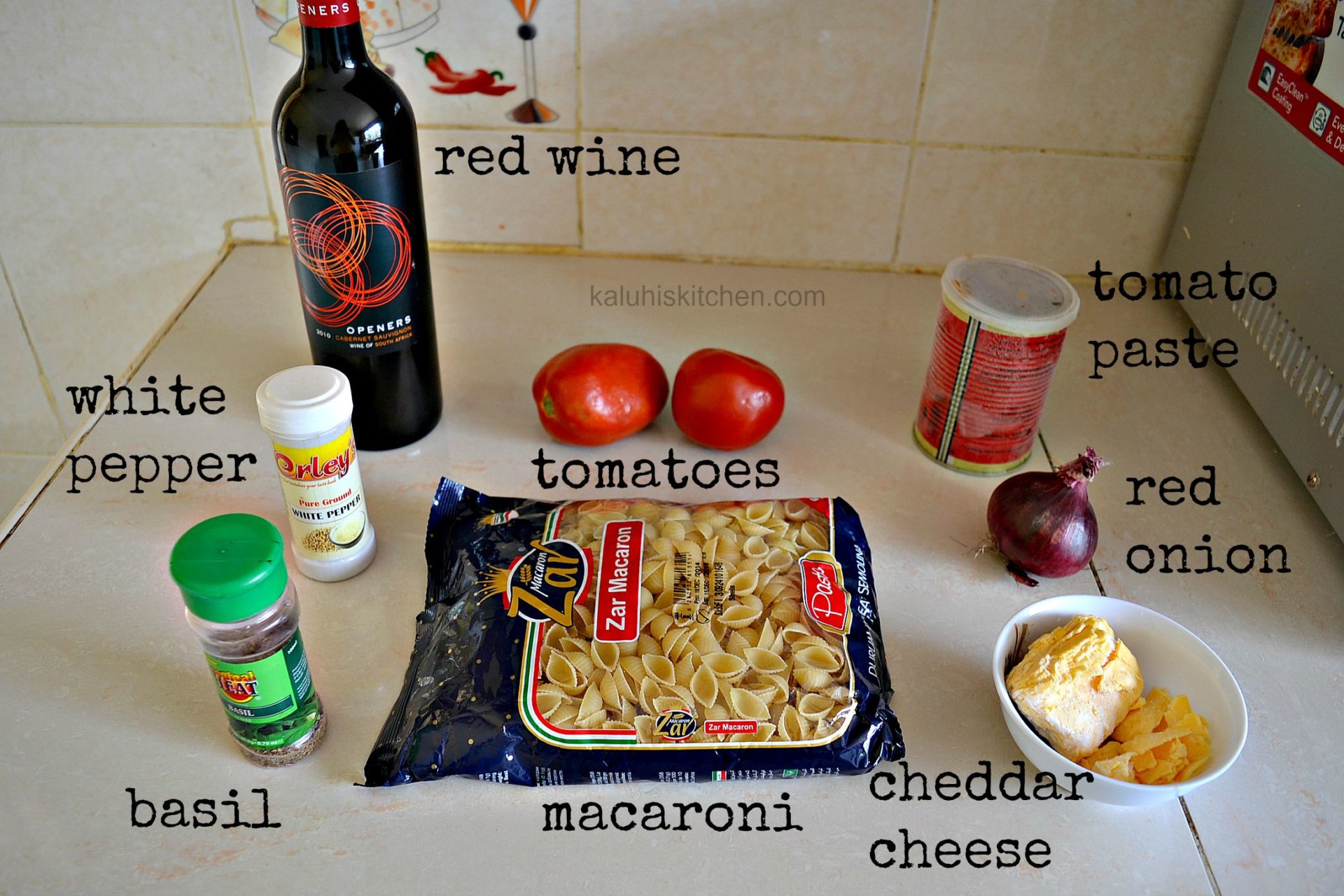 1 packet of pasta (shell shaped)
1 red onion, finely diced
3 Garlic Clove, minced
2 large Tomatoes, grated
1/2  cup of red wine
1  cup of cheddar Cheese
1/2 a teaspoon dried basil
1/2 a teaspoon of white pepper
1 tablespoon of tomato paste
In your sufuria, put some water to boil. Add your shell-shaped pasta and cook them about 2 mins shy of the package directions. This is because they will finish cooking in the sauce. Once they are done, remove them from the heat, run them through some cold water and set them aside. This allows them not to stick to each other, the same thing we did here and here.
Meanwhile, in another separate sufuria, heat up garlic and the red onion with some vegetable oil together with the white pepper  until the onions are soft and the garlic becomes fragrant.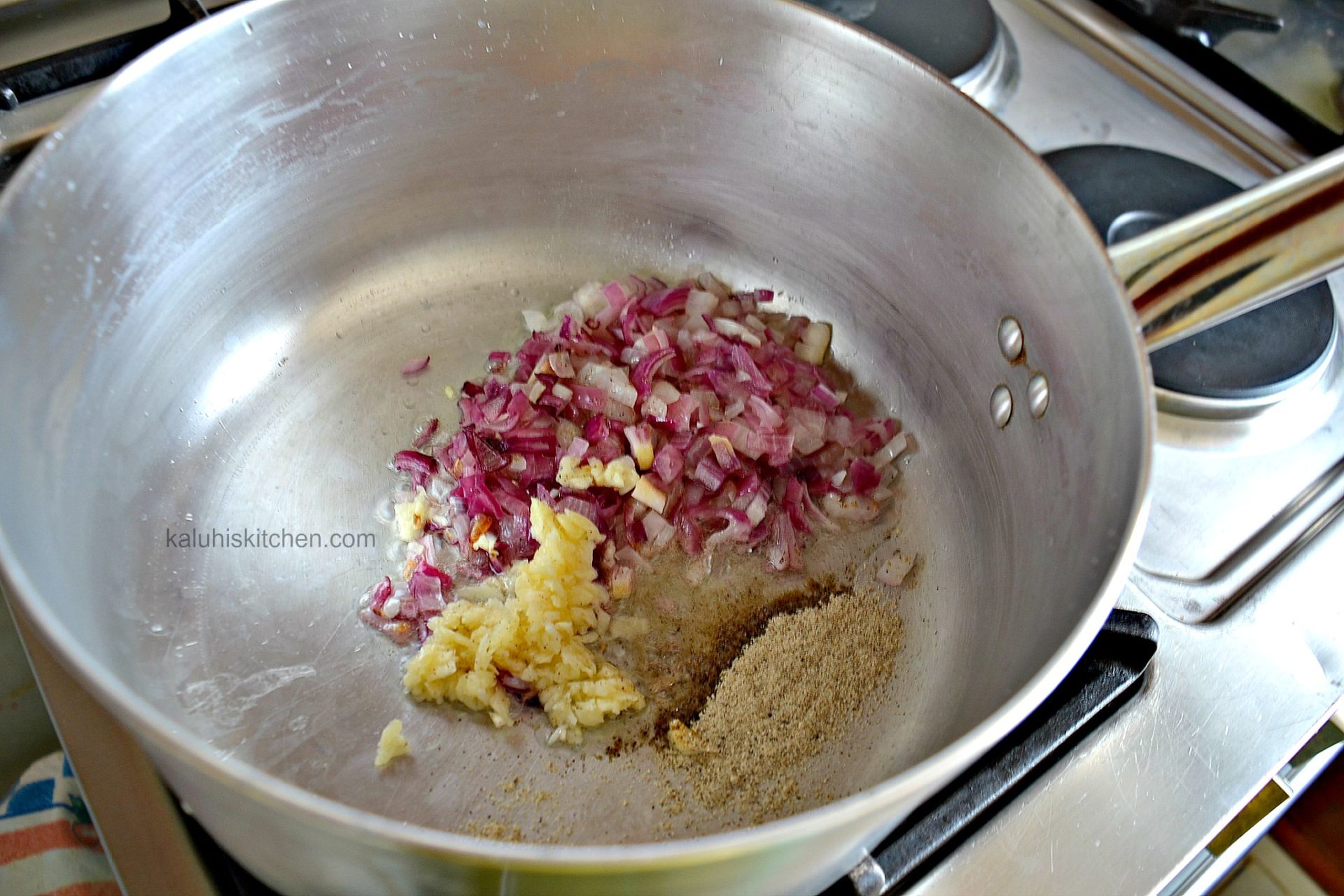 Add the tomatoes and the tomato paste and mix it in. Add the basil and the wine and allow this to simmer for about 3-7 minutes. When mum forgets she has wine, take it and cook with it when she is away LOL! I am gonna get it for sure when she finds out 😀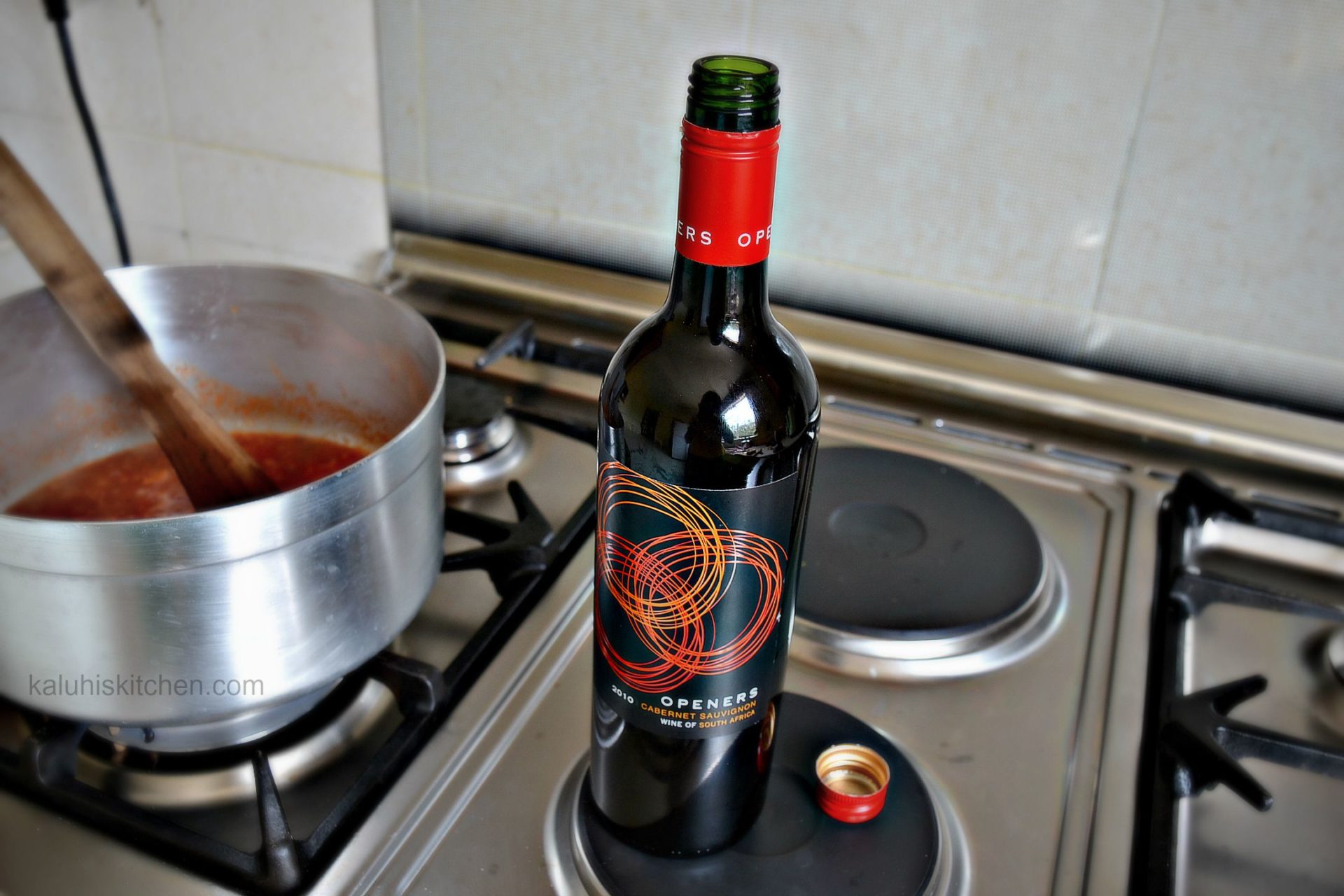 After this,add in the cooked pasta and the cheese and mix it in until all the cheese has melted.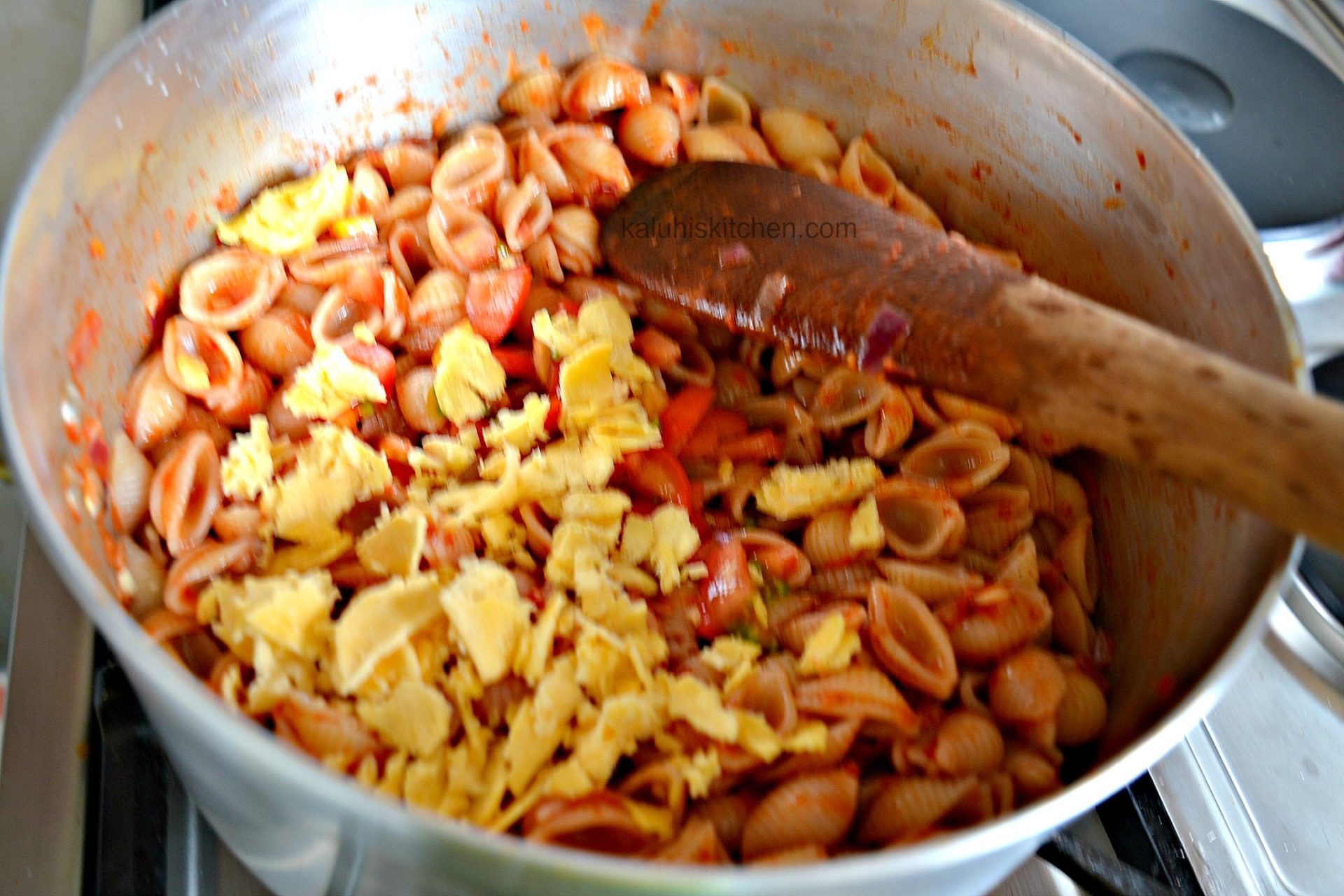 Turn off the heat and garnish with your finely chopped coriander.
This pasta dish got cleared within 30 minutes of making it. And that is a clear sign about how good this truly was! It is too easy to make and too tasty to have. It is one of those dishes that would be perfect for a girls night in.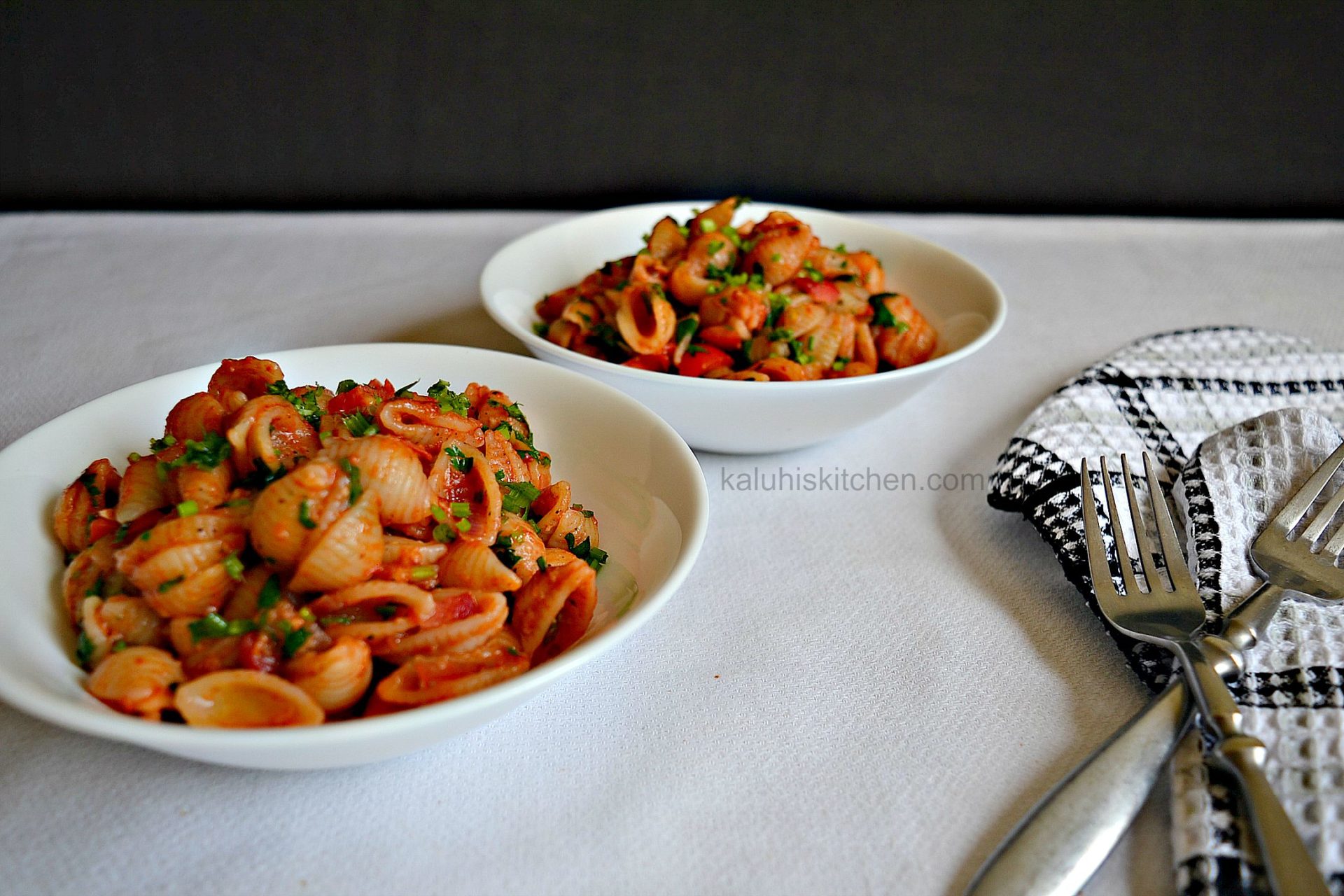 The sea shell shapes allows the tomato reduction and the cheese to collect in them, like little cups. This makes each bite so rich and juicy. You can use any other type of pasta, but I chose the shell shaped ones for the above reason. Serve this with some juicy meatballs and you get ready for the avalanche of praise coming your way for the best meal EVER!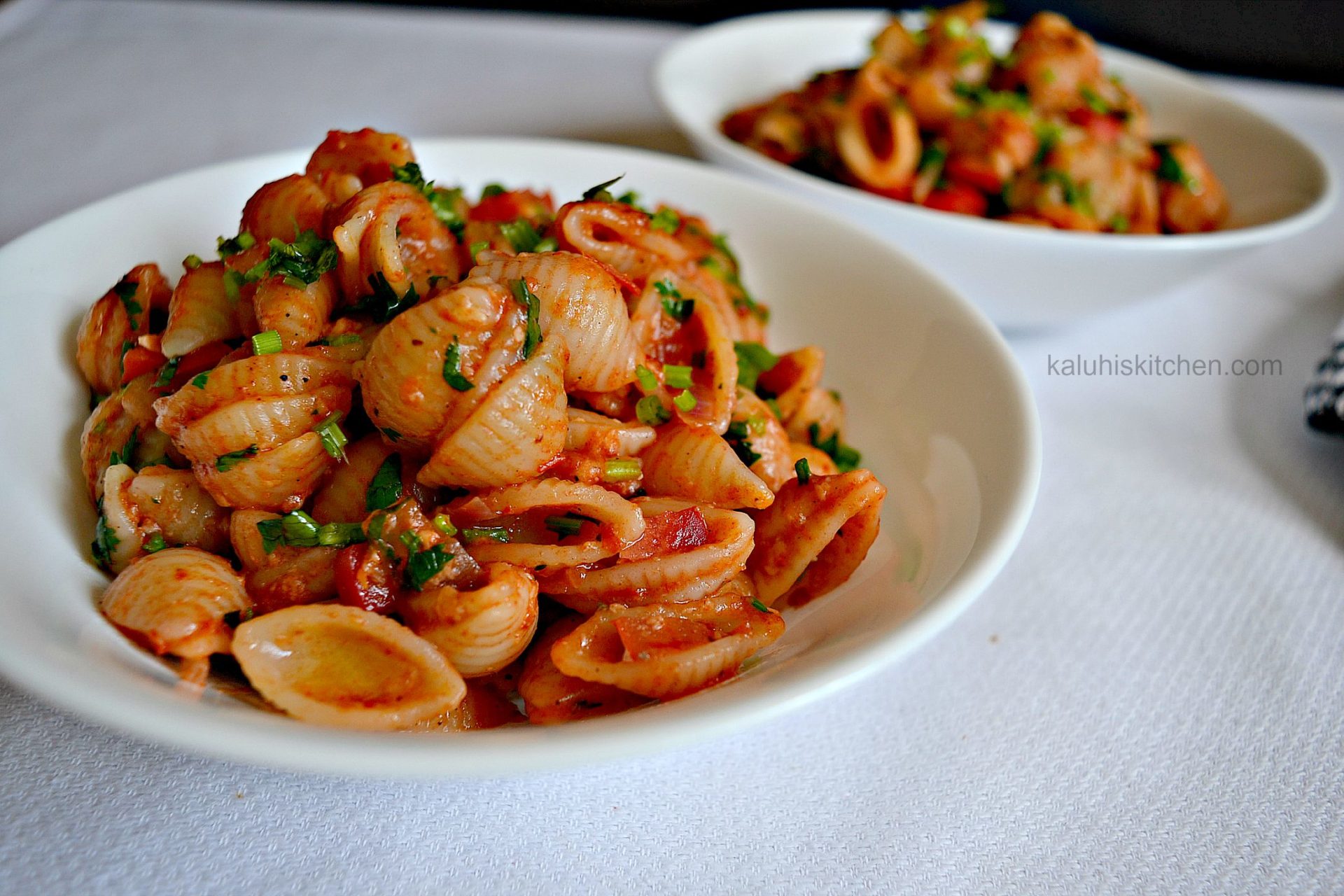 Don't you just wish you could reach out and gobble this down?! I know you do!
To many more,
-Kaluhi
---
Download a copy of this recipe here: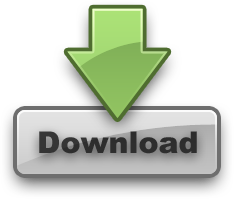 ---
All content and images are copyright protected by DMCA


Do not copy in part or in whole without giving due credit