It rained hard last night while I was editing the pictures that I took during the Lamu Food Festival. I couldn't help but contrast the Nairobi weather and secretly wished that I was editing my pictures from my room balcony overlooking the ocean, feeling the warm night ocean breeze and hearing the soft waves against the beach. I swear, I can still feel motion as though I am on a boat. It had always been a dream/goal for several food bloggers and I to attend Lamu food festival and we vowed to make this year the year. After few emails and several calls were on our way to a culinary adventure in one of the most dreamy destinations in Kenya, Lamu. I had a hard time choosing which images to use for this post. If I had it my way, I would just post them all!! I hope as you read through, you get to feel the tastes, sights and sounds of Lamu. Here is how the festival went down: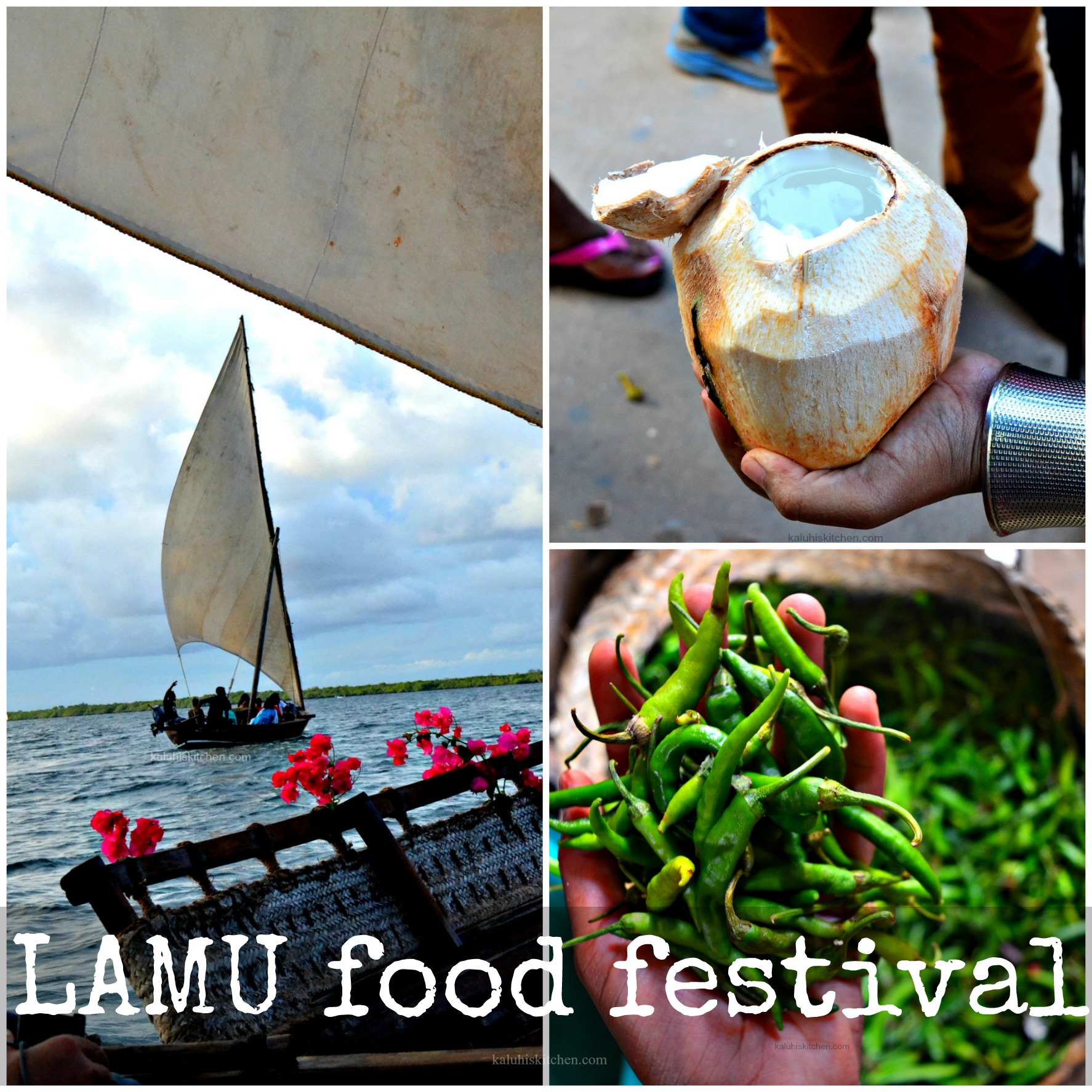 The festival itself lasts three days and that of this year was from 15th TO 17th April. We departed on Friday at 2pm and arrived just after 4 pm after a brief stop in Malindi. The excitement was sky high! You know that group of people who make the most noise in the plane? Yup, that was us! And when we finally landed, I could hardly believe that our desire for attending Lamu food fest was actually a reality!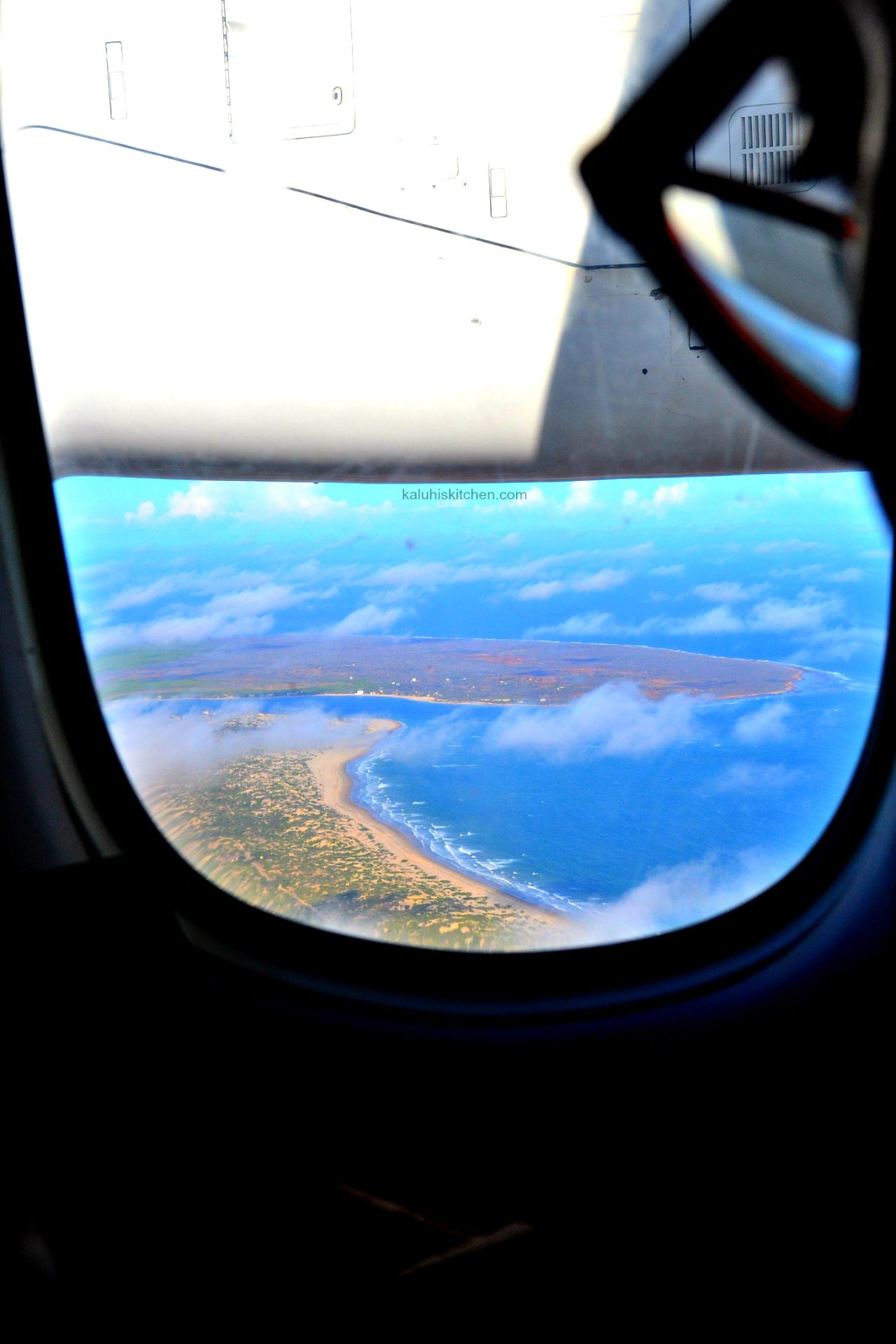 We all stayed in Kiwandani house which is a bed and breakfast and part of the Moon Houses of Lamu. It was one gorgeous B&B. The reason why we were housed in a B& B was so that we could actually venture out and sample the local food in all its glory. And it being a food festival, the timing and choice of venue couldn't have been any better. We had a very warm welcome by Nina who is in charge of the Moon Houses.  I shall do a full review of Kiwandani House in the coming posts.
StrEAT Bazaar
The actual essence of Lamu food festival is showcasing all the local food Lamu has to offer and how the coastal people prepare and serve their food. The strEAT bazaar intended to showcase this right at the Lamu seafront. We got to sample Lamu street food, famous local delicacies and discovered new Lamu foods.
We were also shown food preparation and cultural practices that were passed down from generation to generation. While we indeed did get to sample a taste of Lamu, the general expectation with regard to the magnitude of the bazaar was not met. For food bloggers, foodies and guests alike, we expected tones of food lined up on the streets. I expected to actually see endless line of tents on the seafront. I imagined being bombarded by eager locals with their tasty local delicacies with each step I took. There were more brands selling their products, than locals showcasing their delicacies. I thought there would be a section of main meals, a section of sweets and deserts and a section of breakfast dishes, prepared in true coastal style.  However there were few tents that were far between so if you actually wanted to get full you had to go to hotelis.
In my opinion, this food festival can be made more vibrant and offer more. There is plenty of room to make Lamu Food Festival the very best food festival in the world.
We dined at several restaurants and had varied experiences. My personal favorite was Lamu palace hotel which offers pretty good food.  I wanted to visit Majlis but time was not on my side. Wangeci and Gatuiri however managed to and judging from the pictures the experience was worth it. You can check out restaurant reviews from all the places we visited in Lamu from africankaya.com, leotunapika.com and foodsnfoodies.com.
Hunger games
I thought this would involve us eating like idiots until we get too full to function LOL! Maybe I am just greedy…. The Lamu Food Festival had the Hunger games segment that actually involved the youth who showcased their skills and talent with regard to food preparation. Several dishes such as mahamri and chapattis were made in front of judges and an audience composed mainly of passerbys and supporters of the contestants.  The crowd gathered at Mkunguni Square and they were cheering upon their favorite contestants. I caught up while they were preparing bhajia.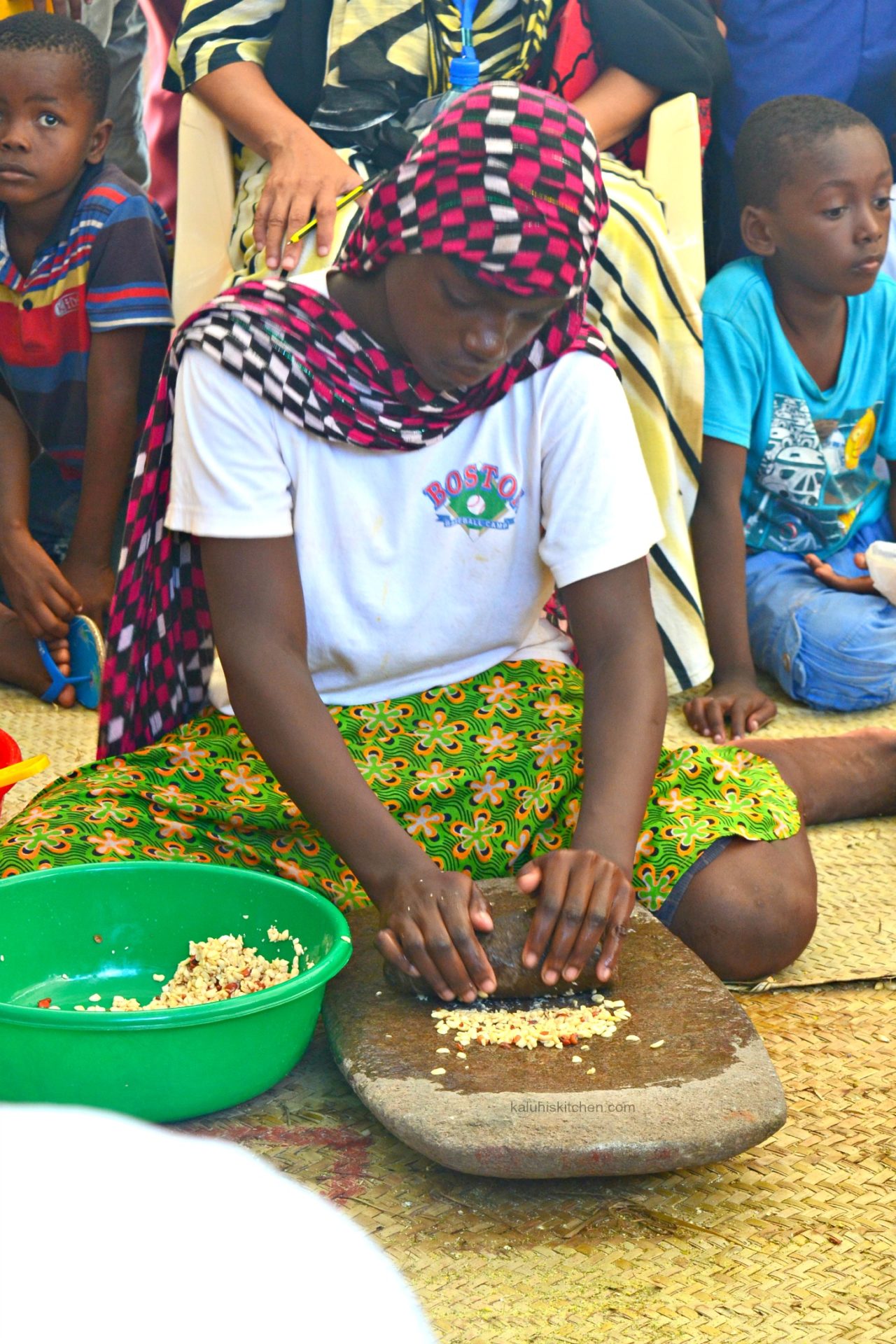 For they bhajia, they prepared them with kunde (cow peas) seeds. They soak them for about 8 hours to soften them. They then separate the husk from the bean and proceed to crush the seed on a stone. From what I learnt, the finer the paste, the better the end result of the bhajia.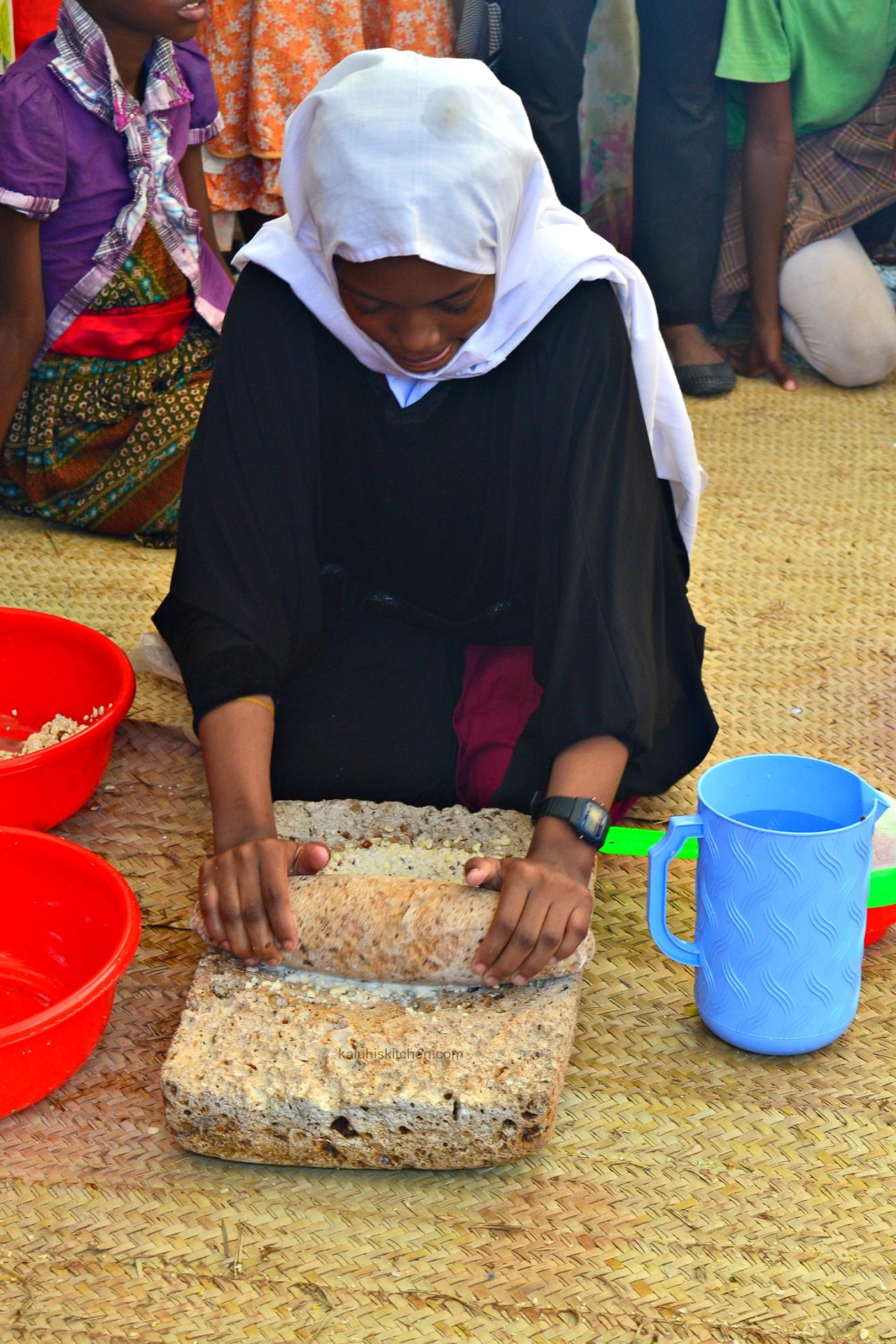 They then proceeded to cook and the winner announced at the end of it all.
Dhow cruise
This is by far the most enjoyable and memorable activity we had during the Lamu Food Festival. Our dhow cruise was a 3 hour long sail off the Lamu seafront and into the narrow calm canals in between mangrove forests. It began at dusk into the early hours of the night. The dhow crew began by welcoming us and after we got acquainted, we set sail.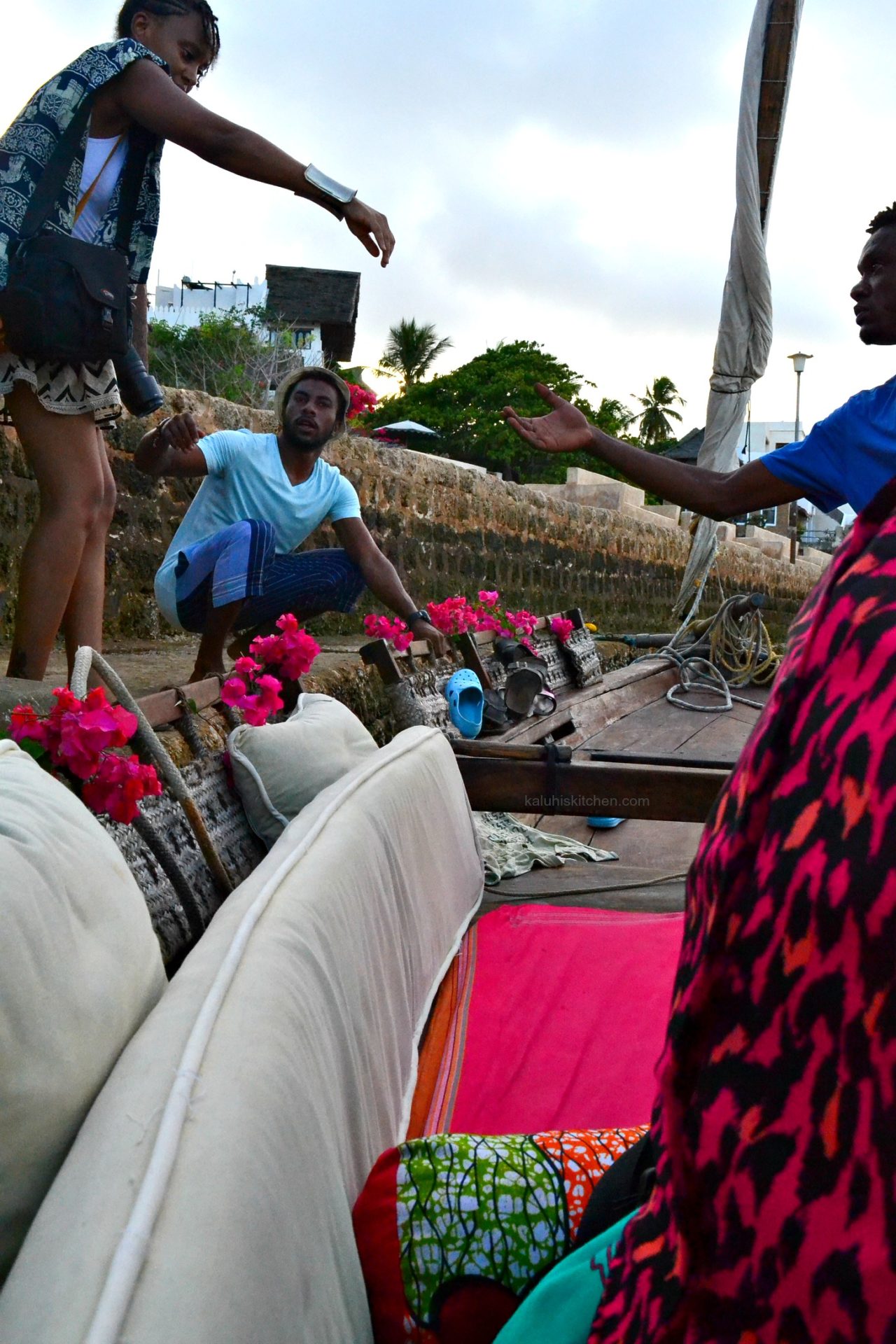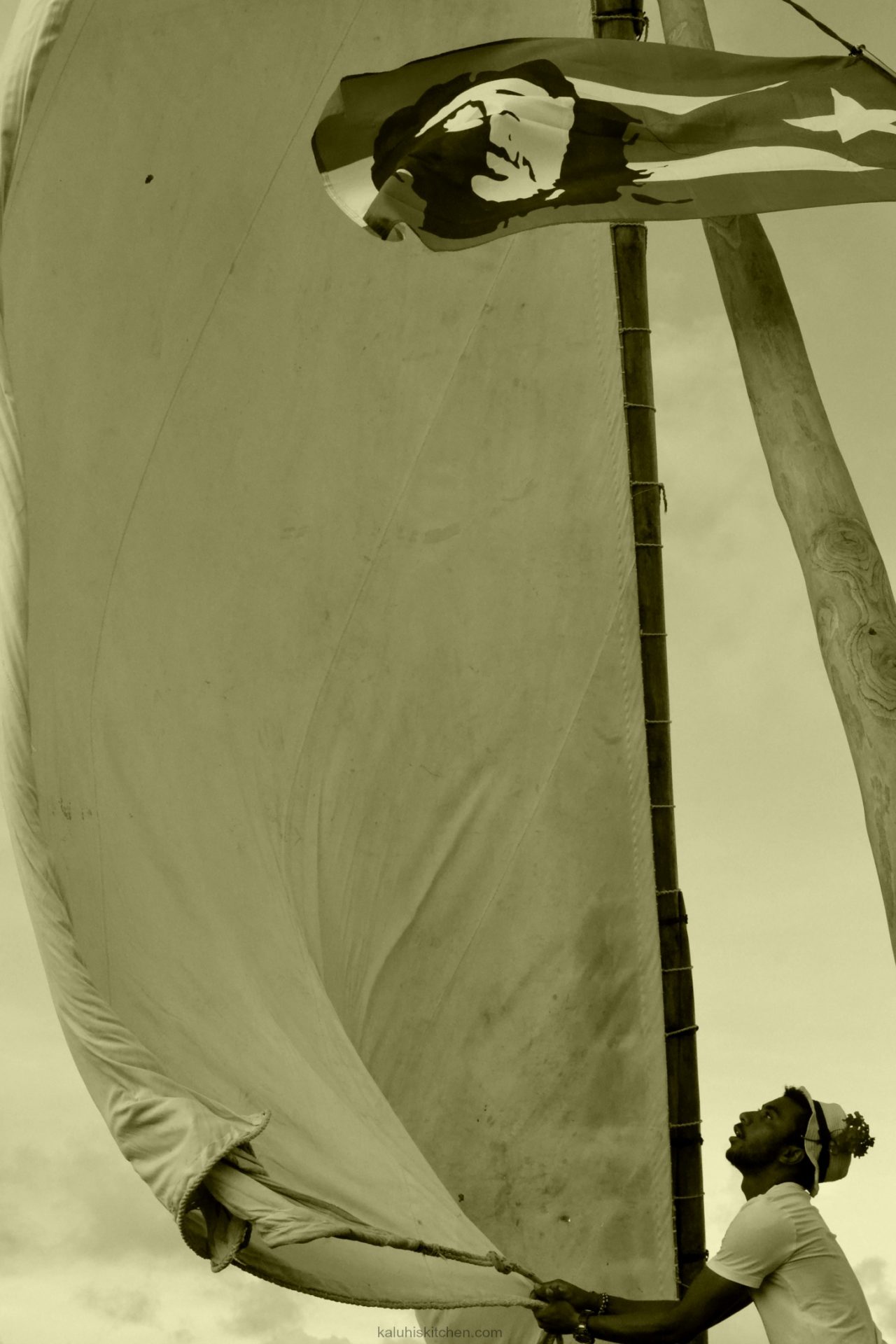 The mood was right, we were all excited to be in that moment and we could all feel it would be a great night and it was!!!!
The dhow was so smooth, very relaxing and so perfect to get a feel of the very essence of Lamu. We were provided with some snacks to have during our boat cruise. We had beef and fish samosas, some bhajia and viazi karai and Swahili pizzas.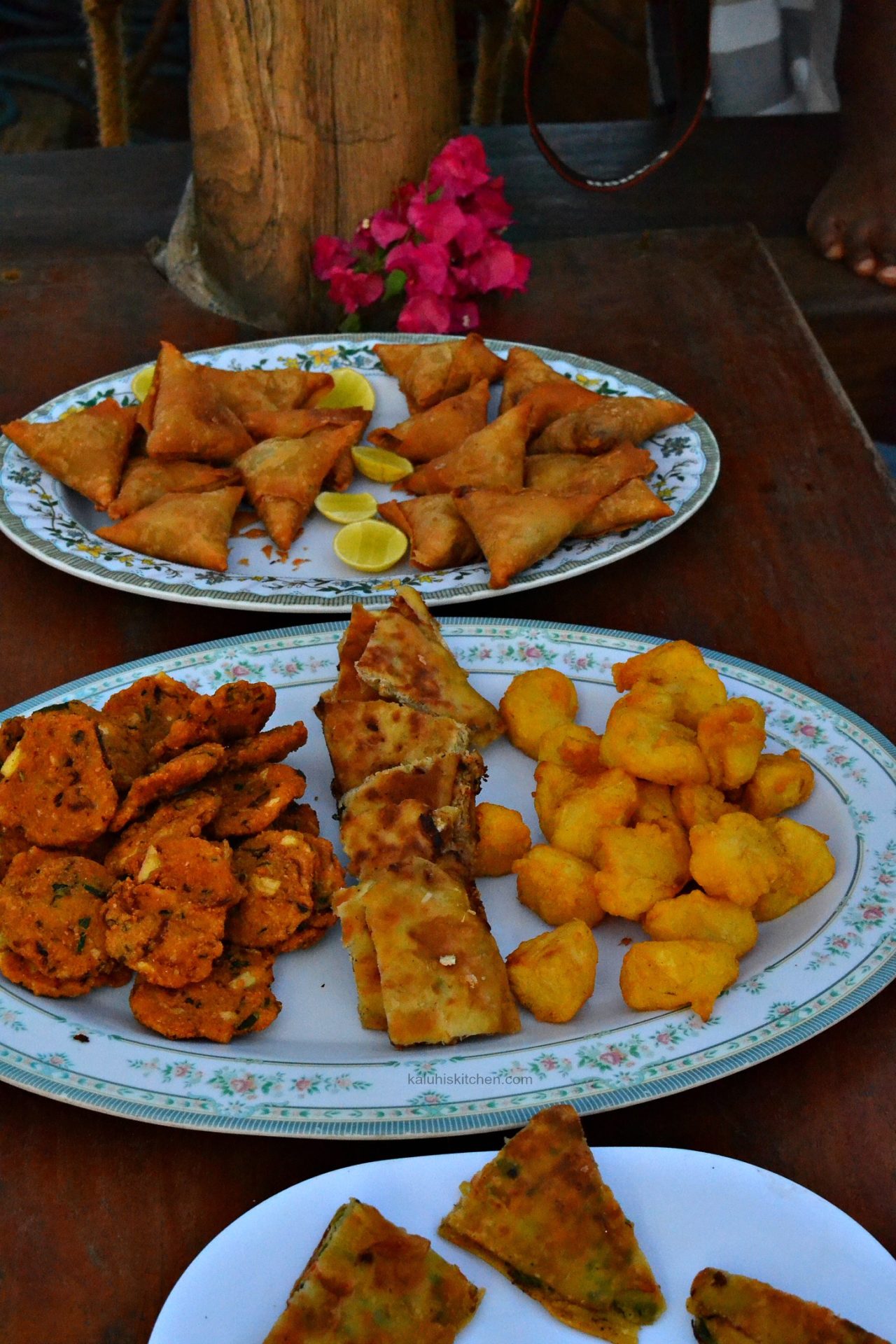 For our drinks, we had a choice between tamarind juice, lime juice and orange juice. Throughout the trip I enjoyed fresh lime juice and I definitely selected the same during the cruise. But I also really enjoyed the unique taste of the tamarind juice.
With soft music playing thanks to Kaz, amazing company, hearty laughs and breathtaking sunset, our dhow cruise will forever be etched in my memory as one of my most enjoyable activities. We enjoyed it so much that we decided to go from another cruise after our dinner.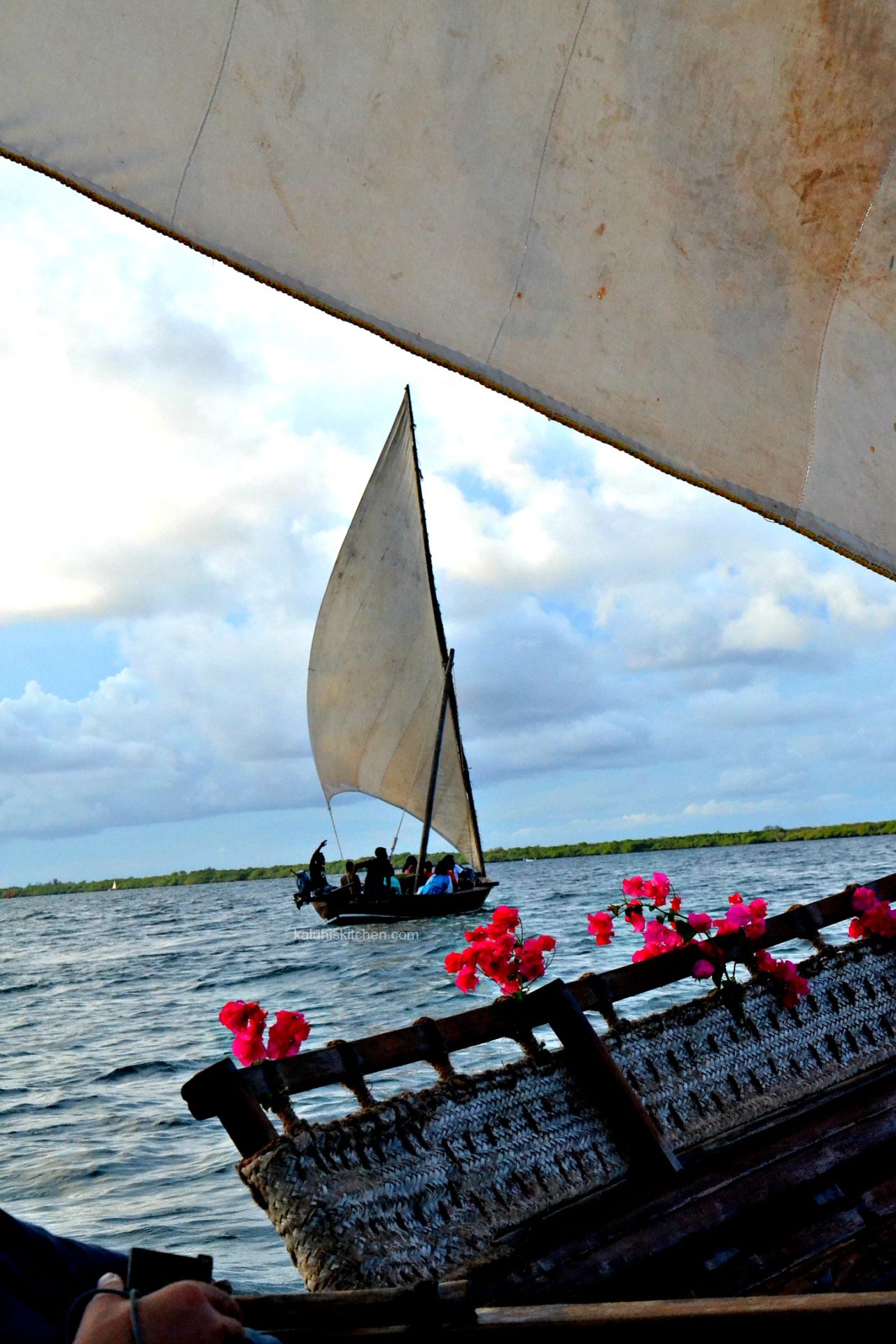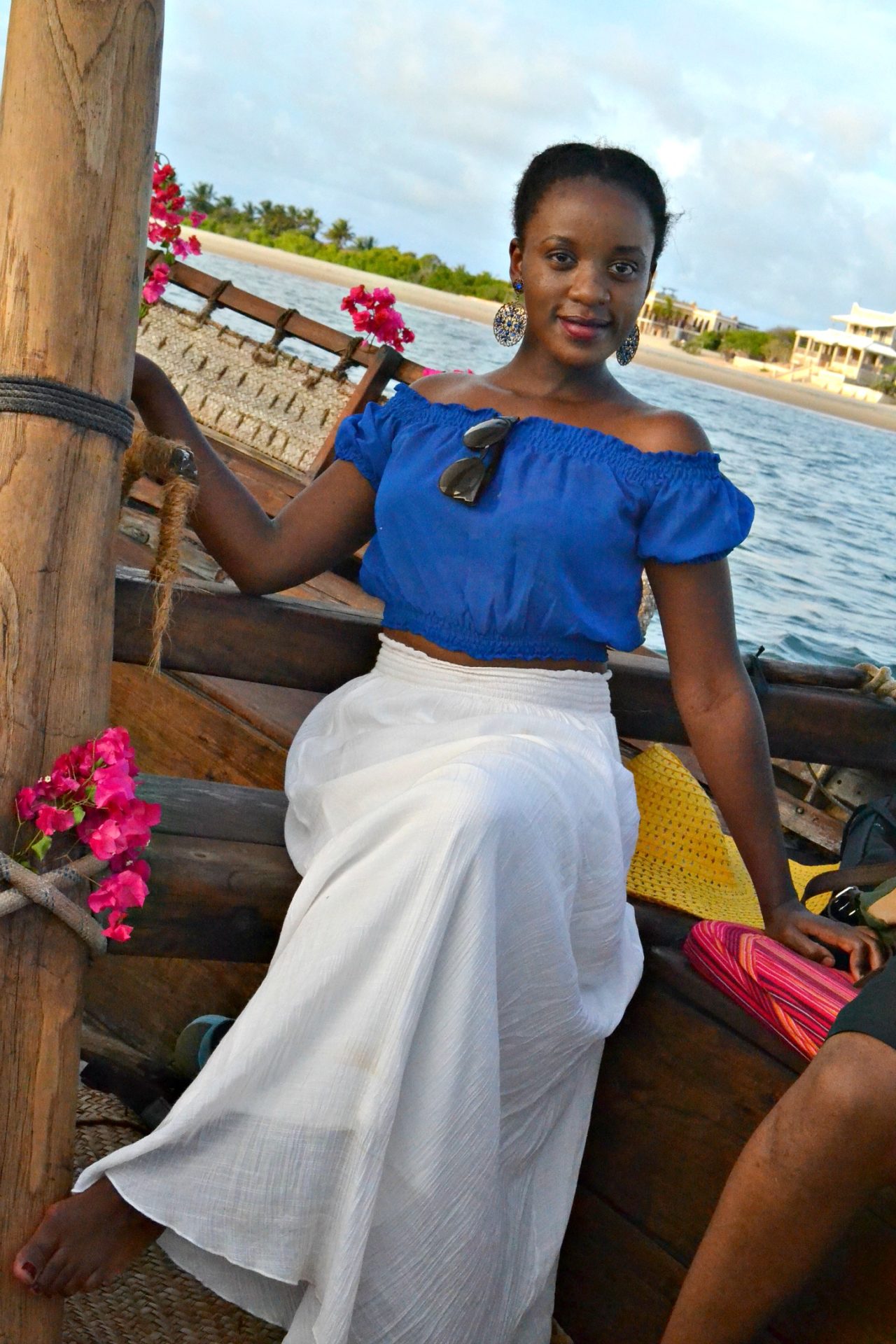 One ride turned into 27 rides and we ended up leaving the dhow at 3 a.m. It was that good of an experience that we just had to have more. If When you visit Lamu, a dhow cruise is a must activity!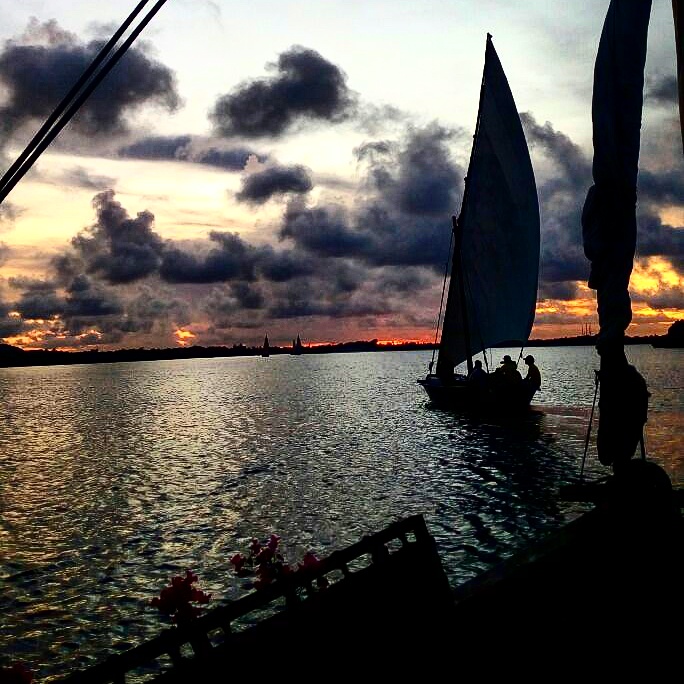 On Sunday the 17th, which was our final day, we attended the Swahili cooking classes. If you follow me on Snapchat, you saw a bit of what we got to prepare and eat.  I speak for myself when I say I enjoy learning new things. You can never know it all when it comes to cooking after all! We learnt three new dishes that I am looking forward to fill you in but separate post so that I get into all the detail.
This is the first of the four posts I will be publishing on Lamu. Since we have different take on the same event, I encourage you to check out the blogs of Onja bloggers and see what the island has to offer. Spare a minute or two and check out blogs of the awesome team I went down with to Lamu: Jayson of jaytakeapic.com, Wangeci of africankaya.com, Gatuiri of leotunapika.com, Kaz of  kathyskitchen.co.ke, Mohammed of foodsnfoodies.wordpress.com and Lyra of lyraoko.com.
Besides the scarce street food and food stands during the festival, one other thing I would change would be to add more days to enjoy Lamu and take in all the beauty the island has to offer. Until then, I shall reminisce of the amazing time we had and plan for the trips in the coming days.
Cheers!
---
Vote for #KK  'Best Food Blog 2016'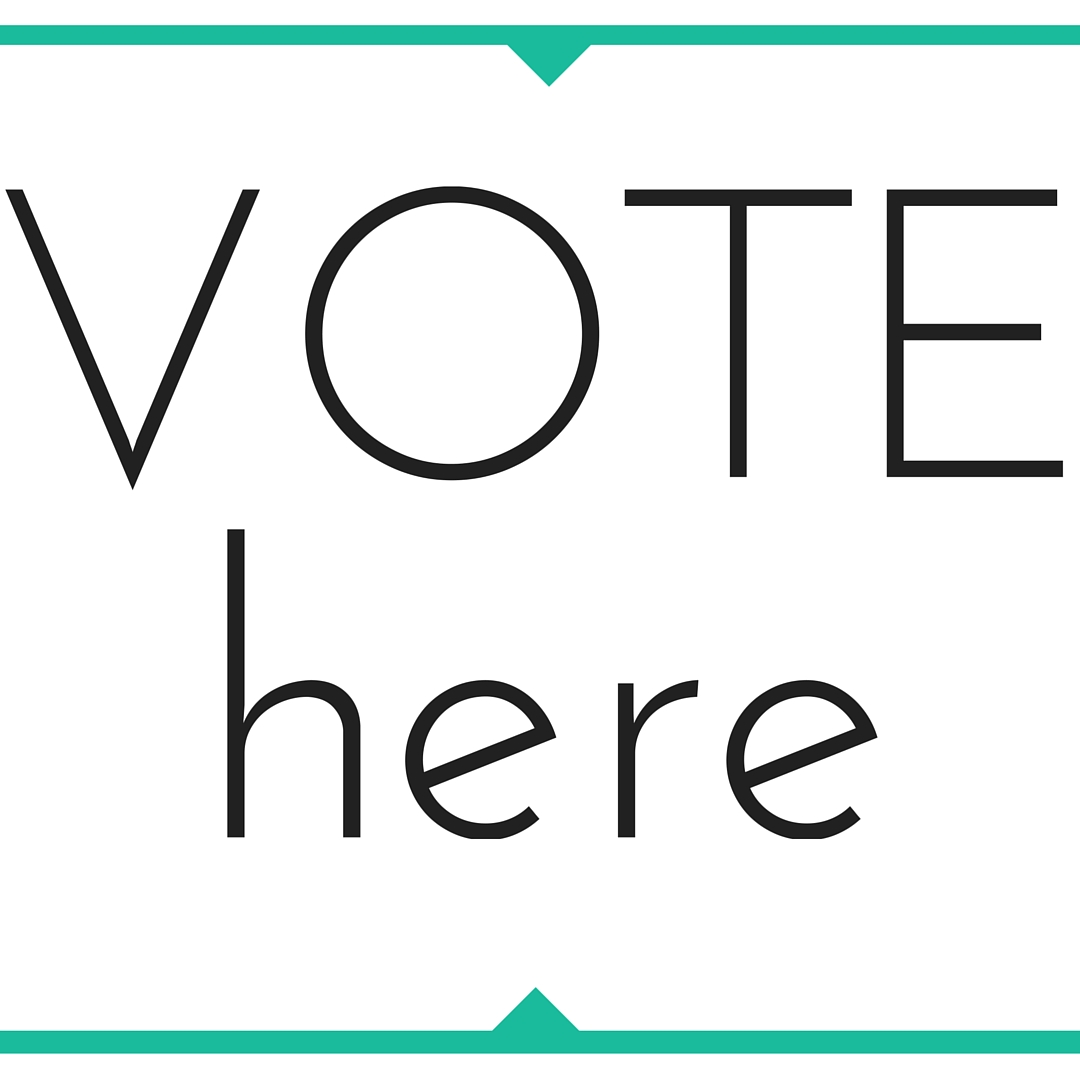 ---
All content and images are copyright protected by



Do not copy in part or whole without giving due credit.