Him: Potatoes are not meant to be sweet
Me: Yes they aren't. But they are not potatoes, but sweet potatoes.
Him: Exactly! SWEET potatoes. I don't think that should even exist in nature. Nduma any day.
Me: Nduma is delicious,totally agree, but so are sweet potatoes. If I was a sweet potato would you still like me?
Him: I would. You would be a delicious one too! In fact, I would change into a sweet potato too, just to live with my sweet potato girl.
Me: And we'd make beautiful sweet potato spawn (laughs). So that means you like sweet potatoes?
Him: No, I like you. Even if you turned into a sweet potato, i'd still like you.
My boyfriend finds it fascinating that I remember the tiniest of moments and conversations between us. The above was one of our sweet potato arguments, which I always remember when I make sweet potatoes. Today's recipe plays up the beautiful sweetness of this root vegetable and I hope you will like is as well :))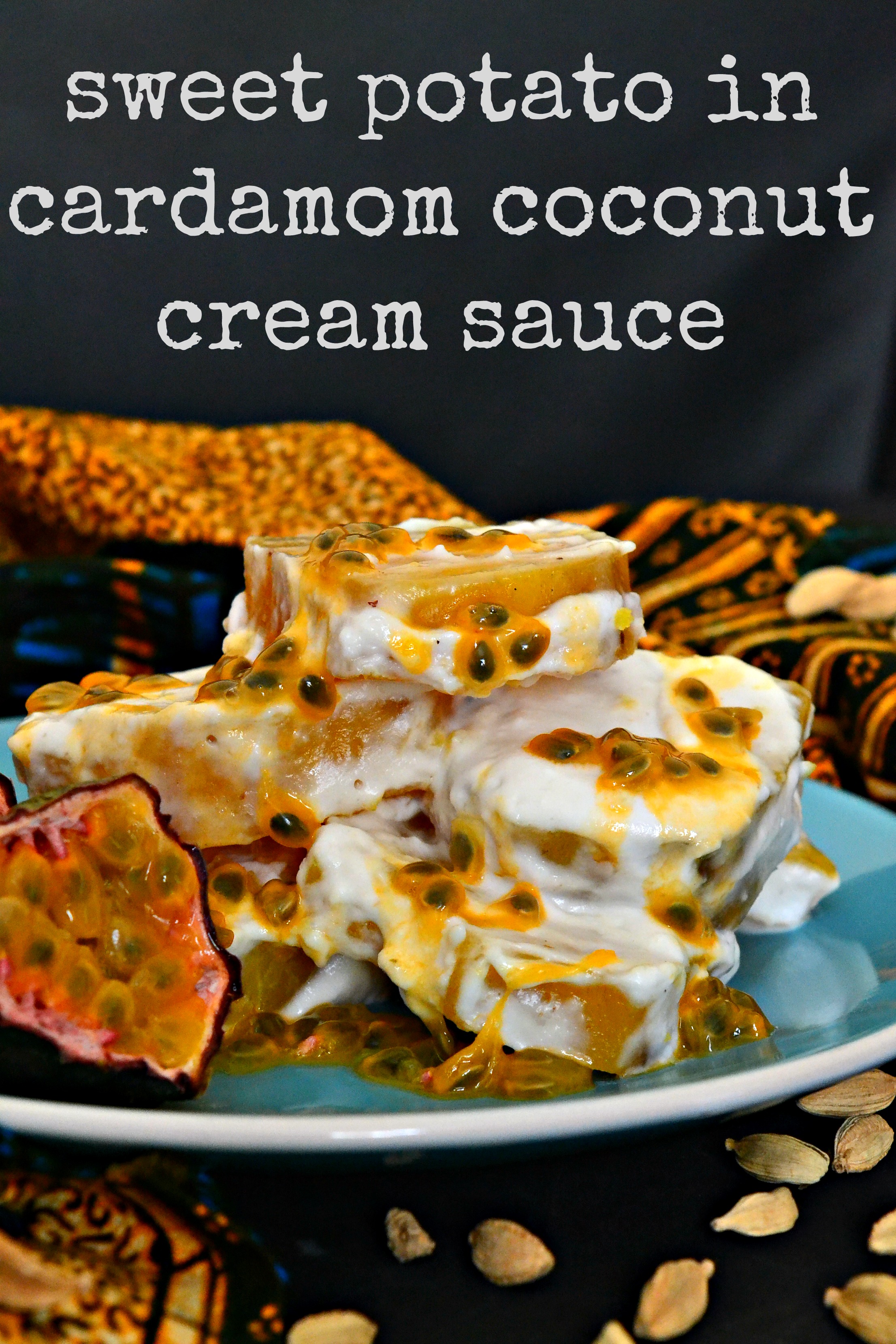 PREP TIME: 10 MIN          COOK TIME:  25 MIN                  SERVES:     2
Ingredients: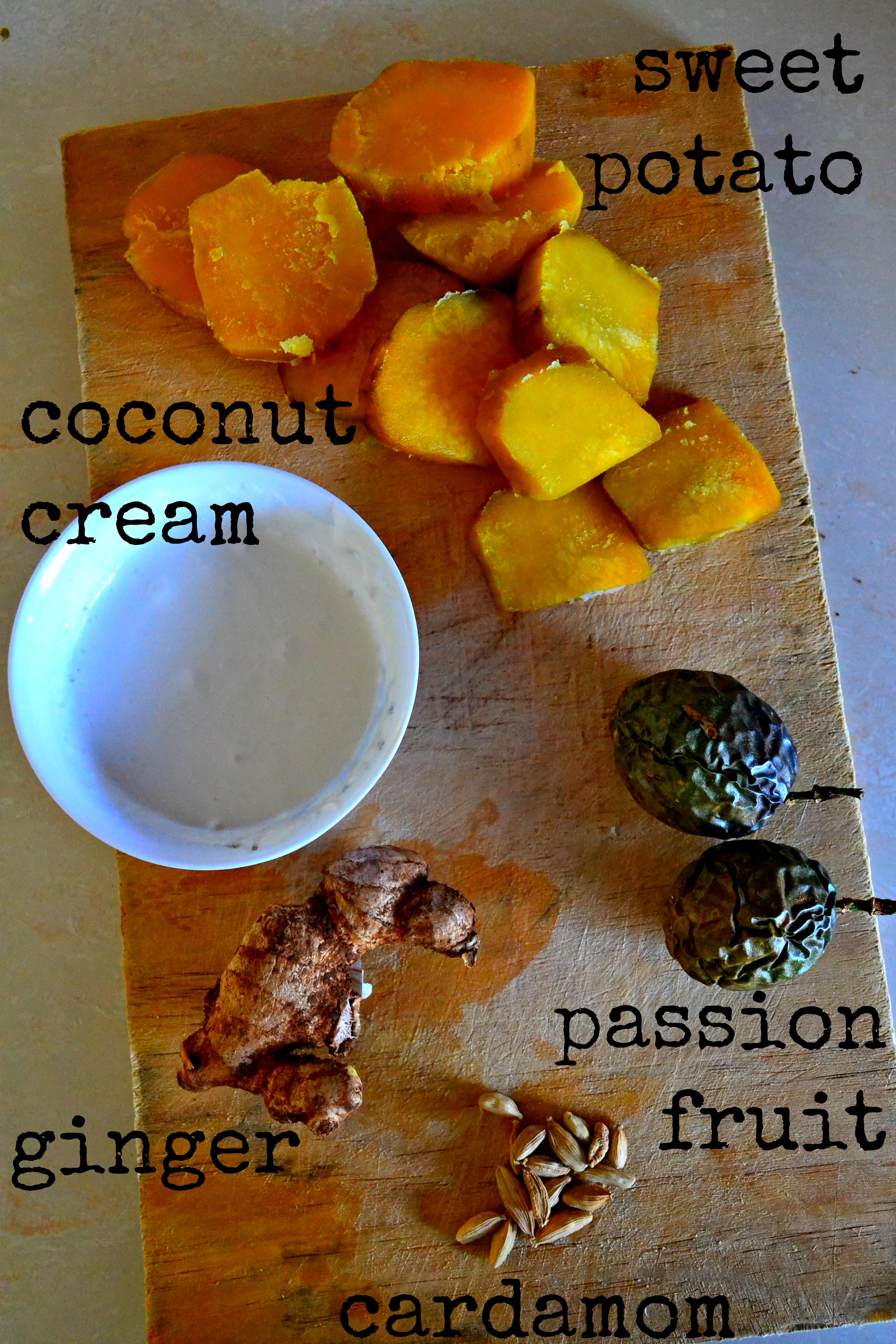 2 sweet potatoes
4 cardamom seeds
1/2 a teaspoon of ginger
1/2 a cup of coconut cream
2 passion fruit
1 tablespoon of orange zest
Method
Peel your sweet potatoes and put them to boil. Slice them into pieces that are 1/2 an inch thick and set them aside.
IN  a pan, add your coconut cream and let it simmer on low heat. Add the freshly crushed cardamom, orange zest and the ginger  and mix them in.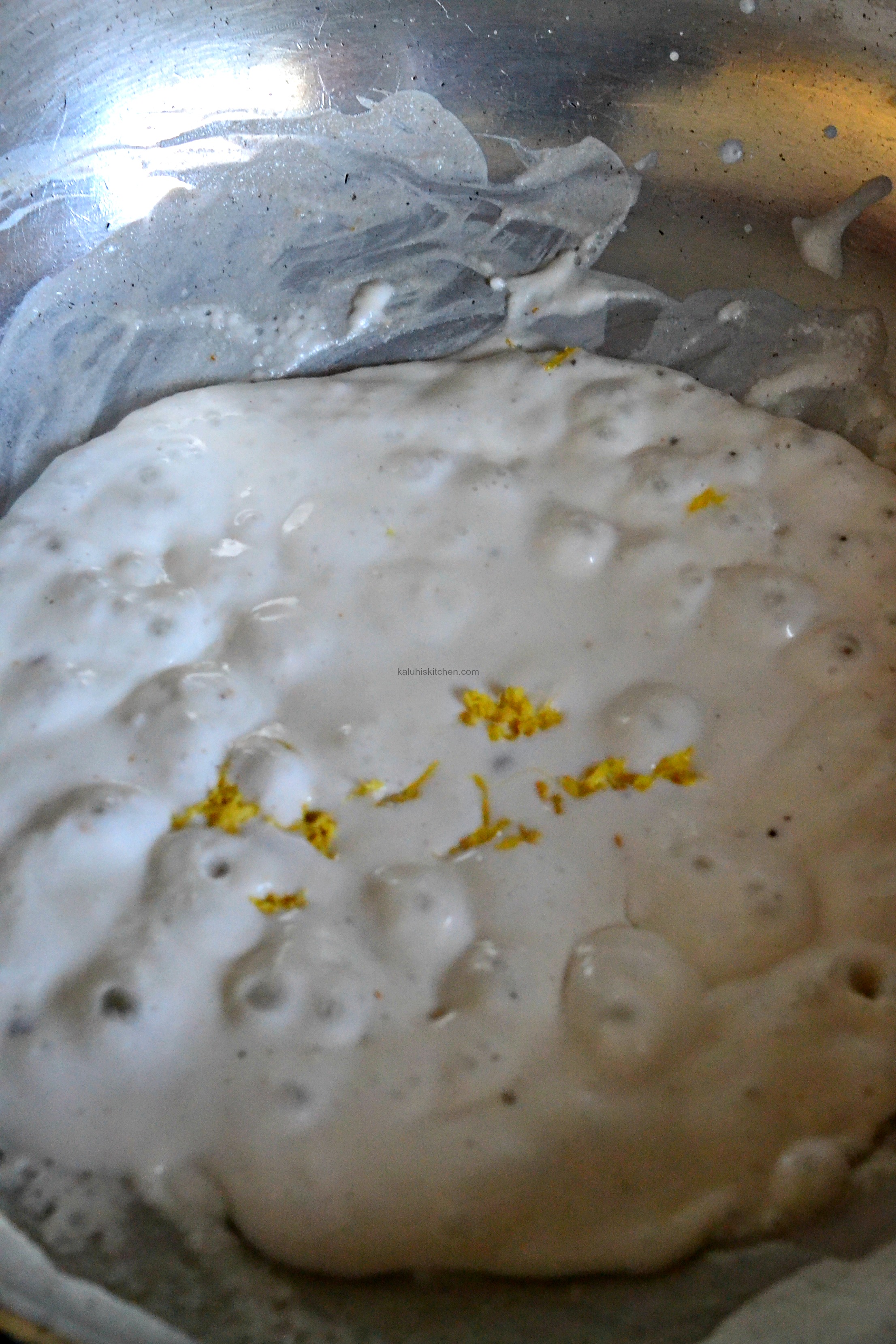 Add the thinly sliced sweet potatoes and let this simmer for about 5-10 minutes on low heat.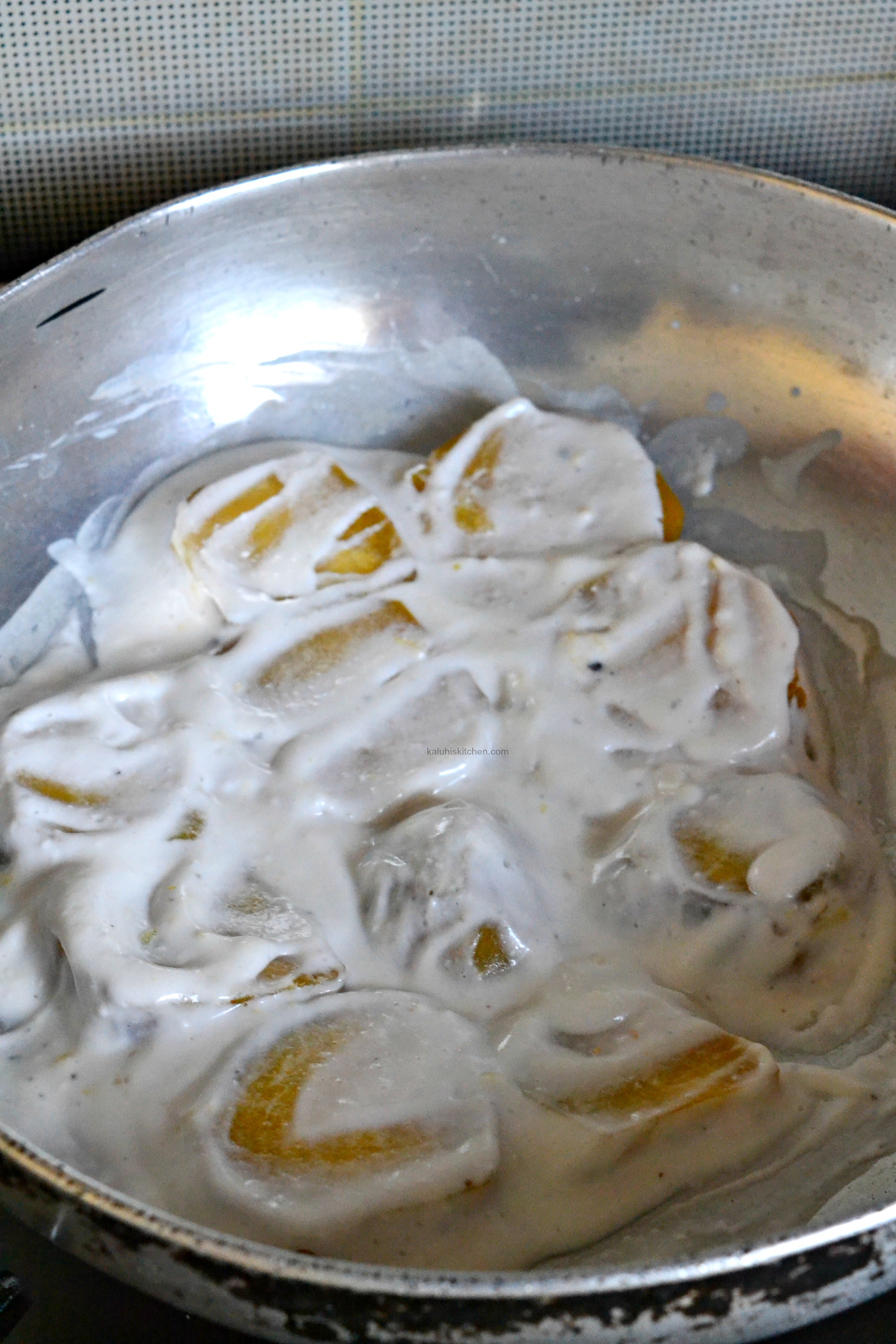 Drizzle your passion fruit over it then  serve.
This is one of my healthy guilty pleasures nowadays. The sweet potato's inherent sweetness is beautifully brought out by the coconut cream and complimented by the ginger. The passion fruit's acidity balances everything out and also adds a pleasant crunch to it all.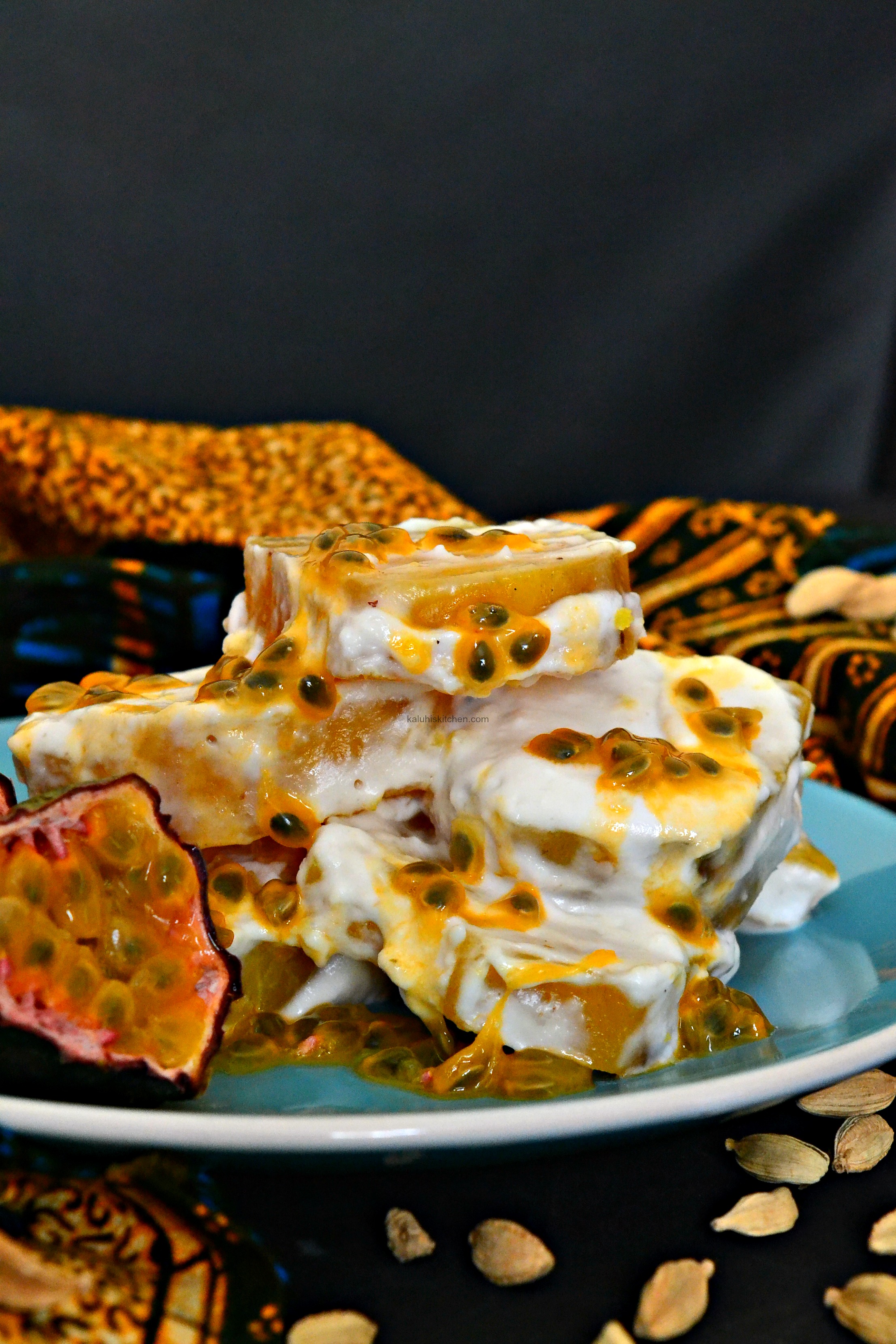 Maybe this is one recipe that will make my beau cross over to sweet potato goodness. Maybe :DD. I will make this for him soon and tell you guys about it, and I have a feeling this will finally win him over :DD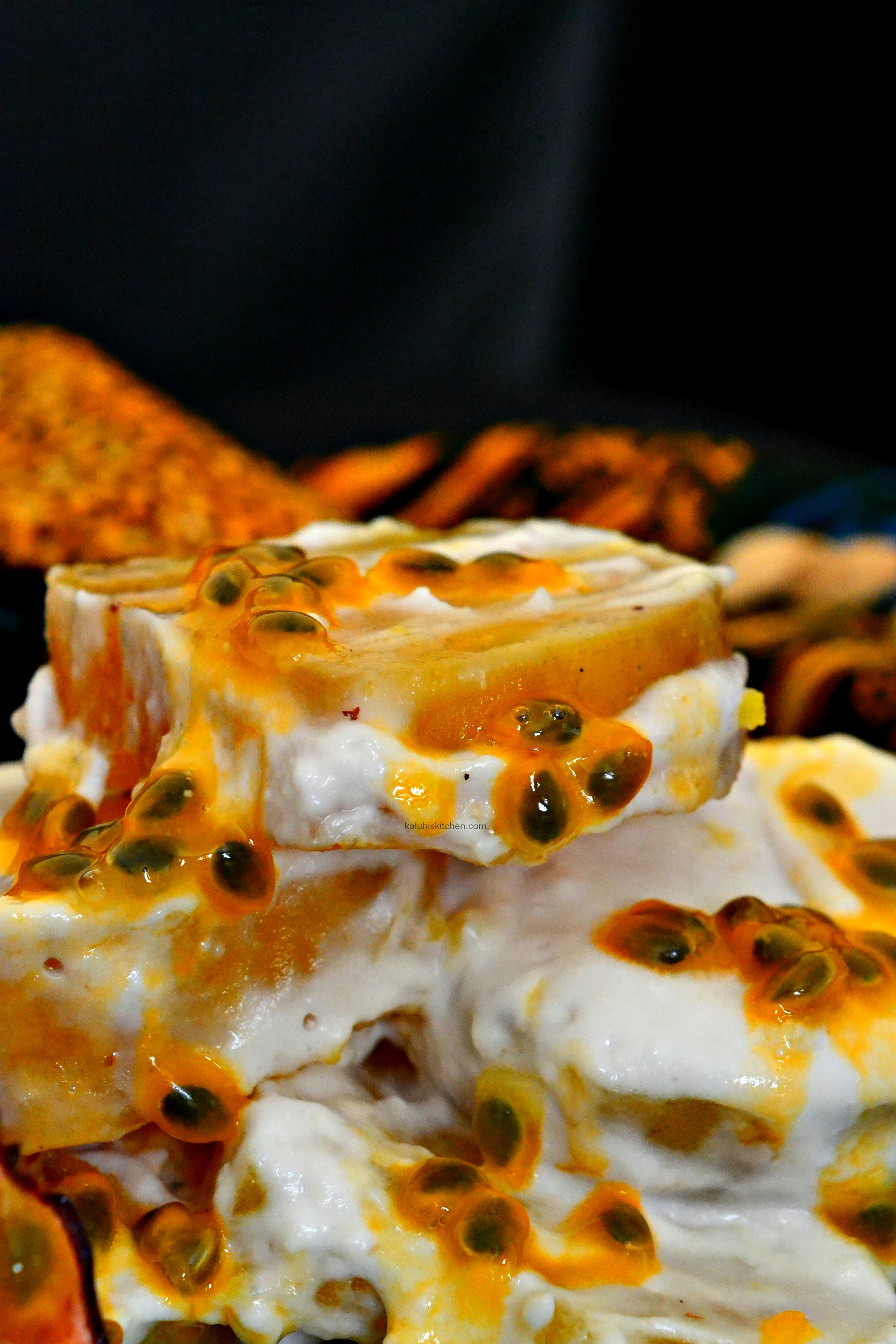 Be it for fussy children or picky adults, this is one recipe that will always be a star at you breakfast table or brunch banquet. Do give it a try!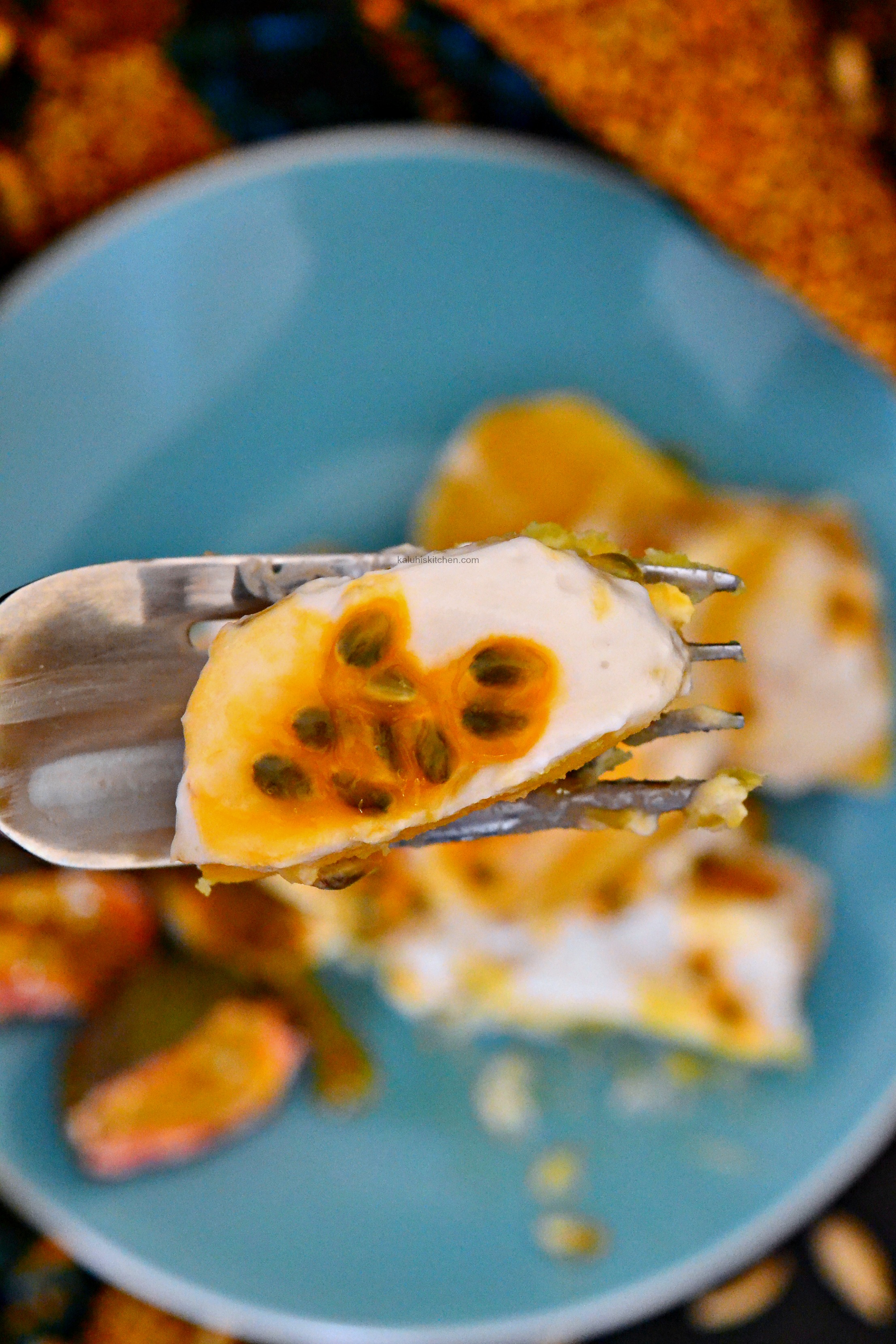 To great food!
-K
---
Get your downloadable recipe here :))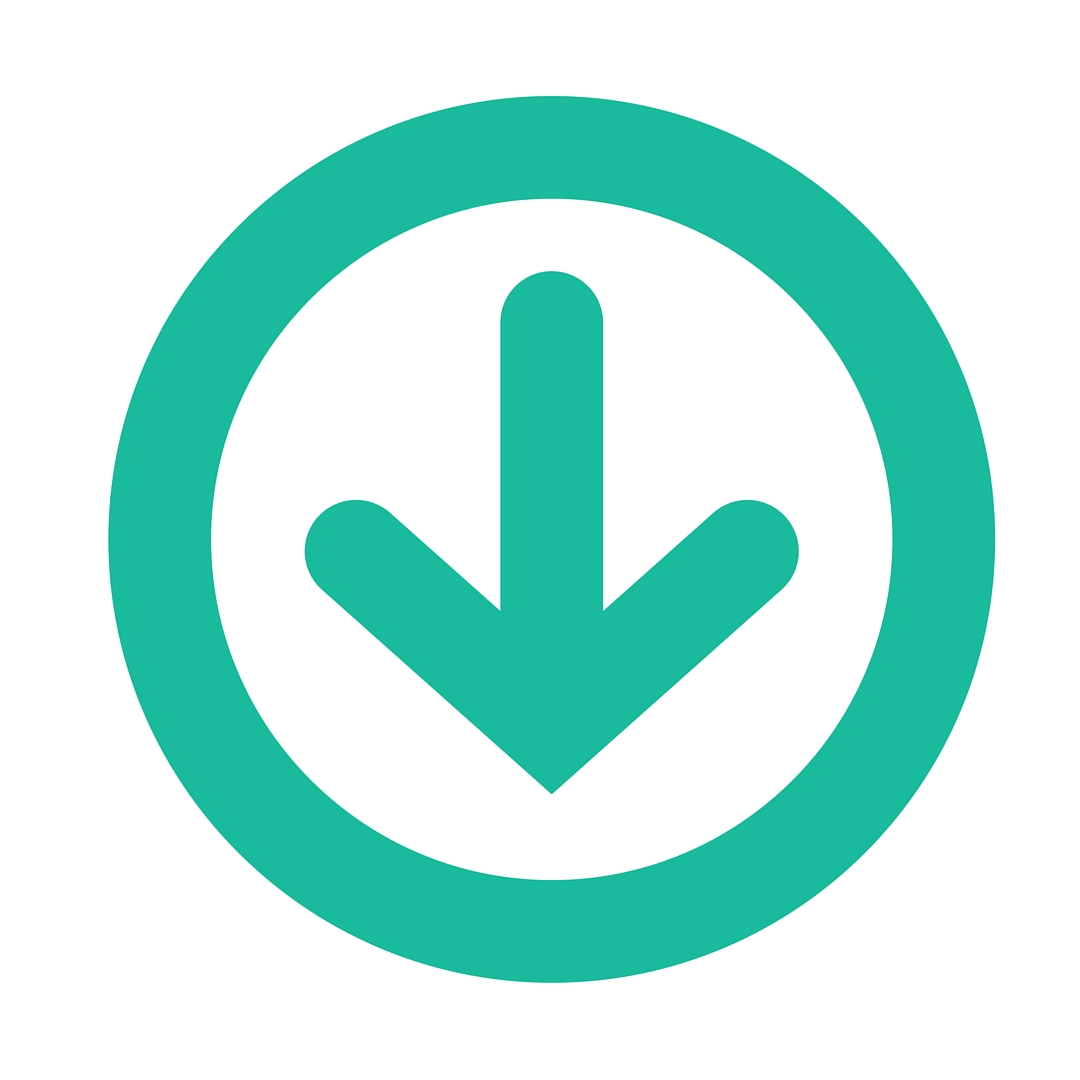 ---
All content and images are copyright protected by



Do not copy in part or whole without giving due credit.