I look forward to the day we shall truly live as a borderless world. Where we shall celebrate what makes us different instead is making it divide us. If it shall happen in my lifetime, that would be really dope! I love discovering new cultures, it opens up your mind to so much more and I get to actually realize we have a lot more in common than that we have otherwise. That is what African culture is all about in particular. We have so much in common. And when it comes to food, this becomes even more glaring. Sometimes, a certain food we think belongs to just one country may also be popular in another, just prepared in a different way. And that is what I discovered about chicken suya. It is a dish that is thought to be primarily Nigerian, but also quite popular in northern Cameroon. This is the final of my fusion recipes, with this one having a mix of Cameroon, Senegal (a largely Islamic country that does not eat pork hence I chose chicken for this recipe), Congo and Ivory coast.
I gave this my own twist and I have to say, this is one of my favorite chicken dishes this year and one I hope to have more of. I gave you a sneak peak in my Instastory on Sunday, and I am not exaggerating when I say this is the best suya recipe you will ever have.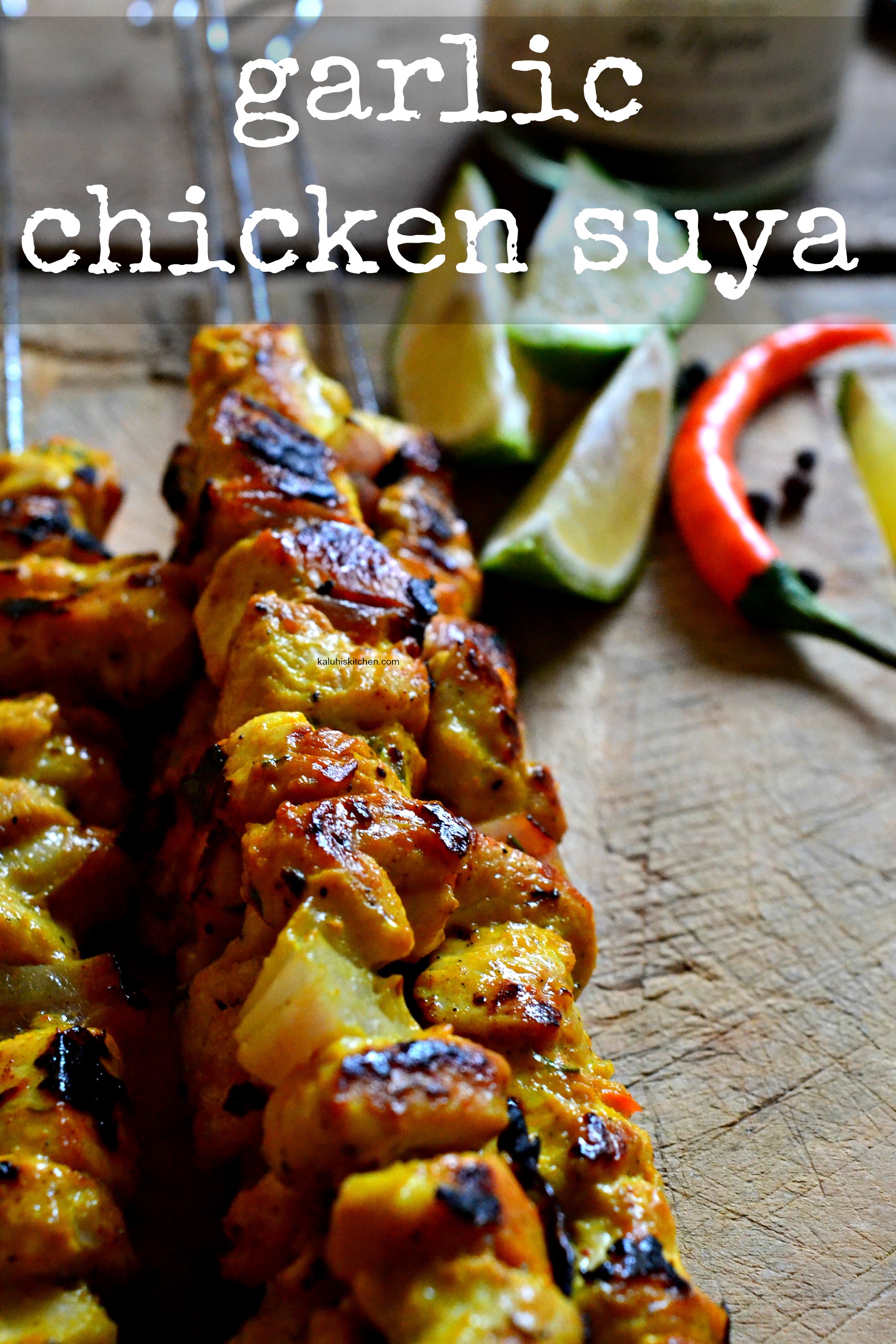 PREP TIME; 10 MIN     COOK TIME 10 MIN     MAKES:4
Ingredients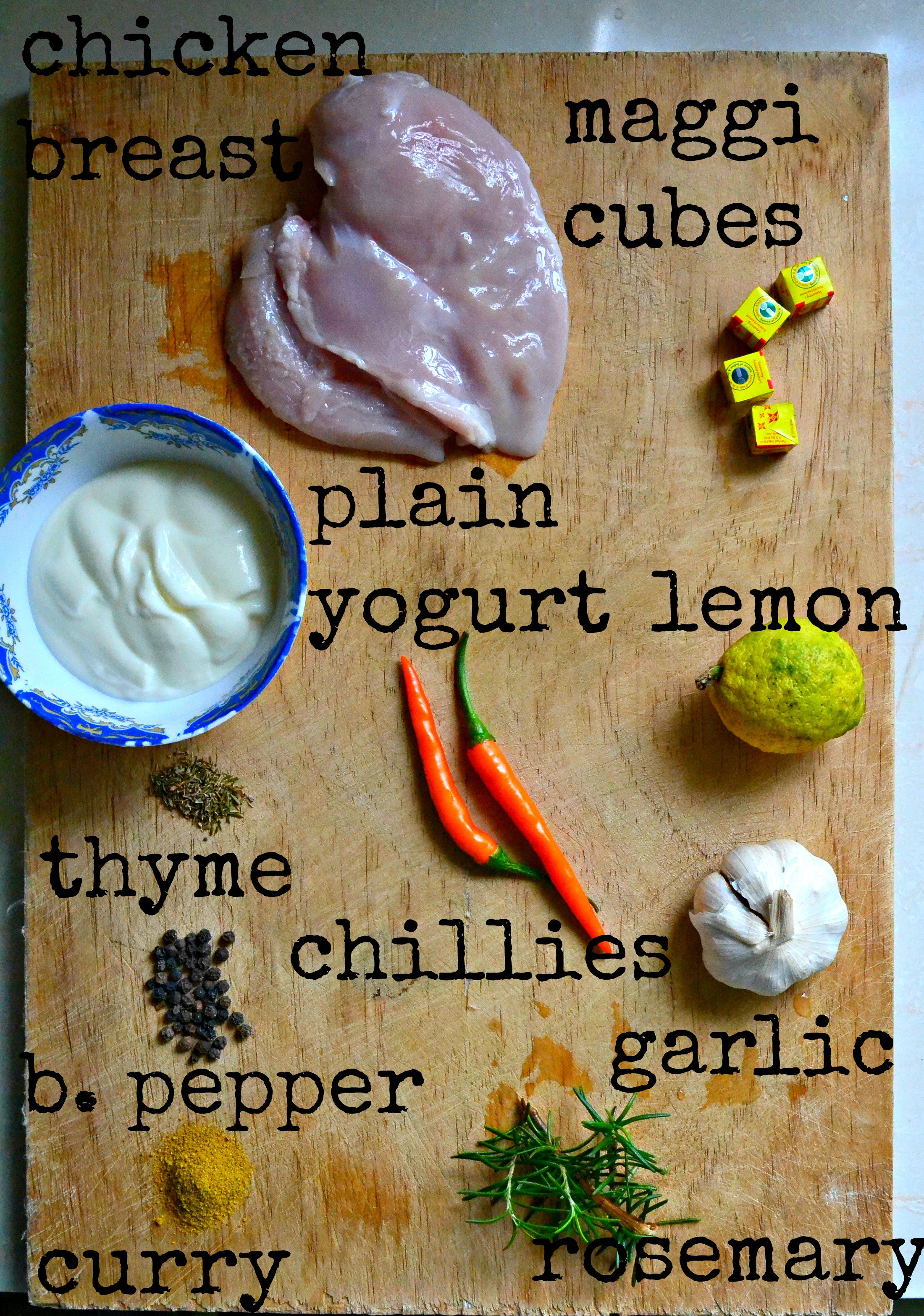 200 g chicken breast
1/2 a teaspoon of curry powder
1/2 a teaspoon of turmeric
1 birds eye chili
1 tablespoon of fresh rosemary
1/2 a teaspoon of dried thyme
1/2 a lemon
4 cloves of garlic
1/4 cup of plain yoghurt
2 maggi cubes
Method
Cube your chicken and place them in a container. To this, add your turmeric, curry, maggi cubes, garlic, and finely chopped chillies,rosemary, thyme and rosemary. Add the plain yoghurt and a splash of fresh lemon juice. Mix this all together and let it marinate for about two hours. If you shall be making whole chicken pieces (wings/drumsticks), the marination should take longer so that all the flavors can sink in. So 24 hours or more should be ideal. But for skewers, since the meat is in pieces and plenty of the surface area is exposed, 2 hours is adequate.
The maggi cubes have salt in them already, so if you have to add some salt, go easy. For me, I did not add any more as I felt it was adequate.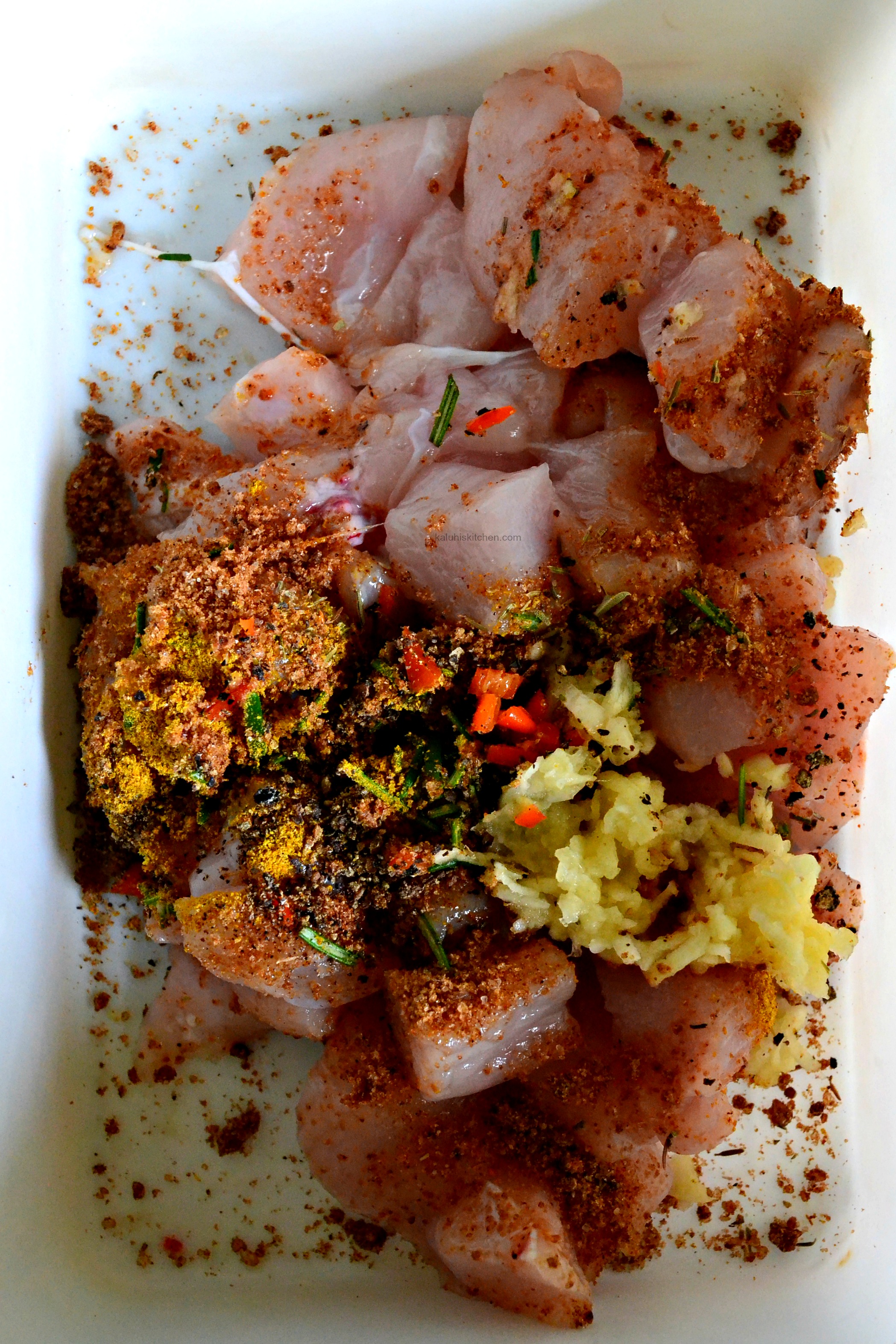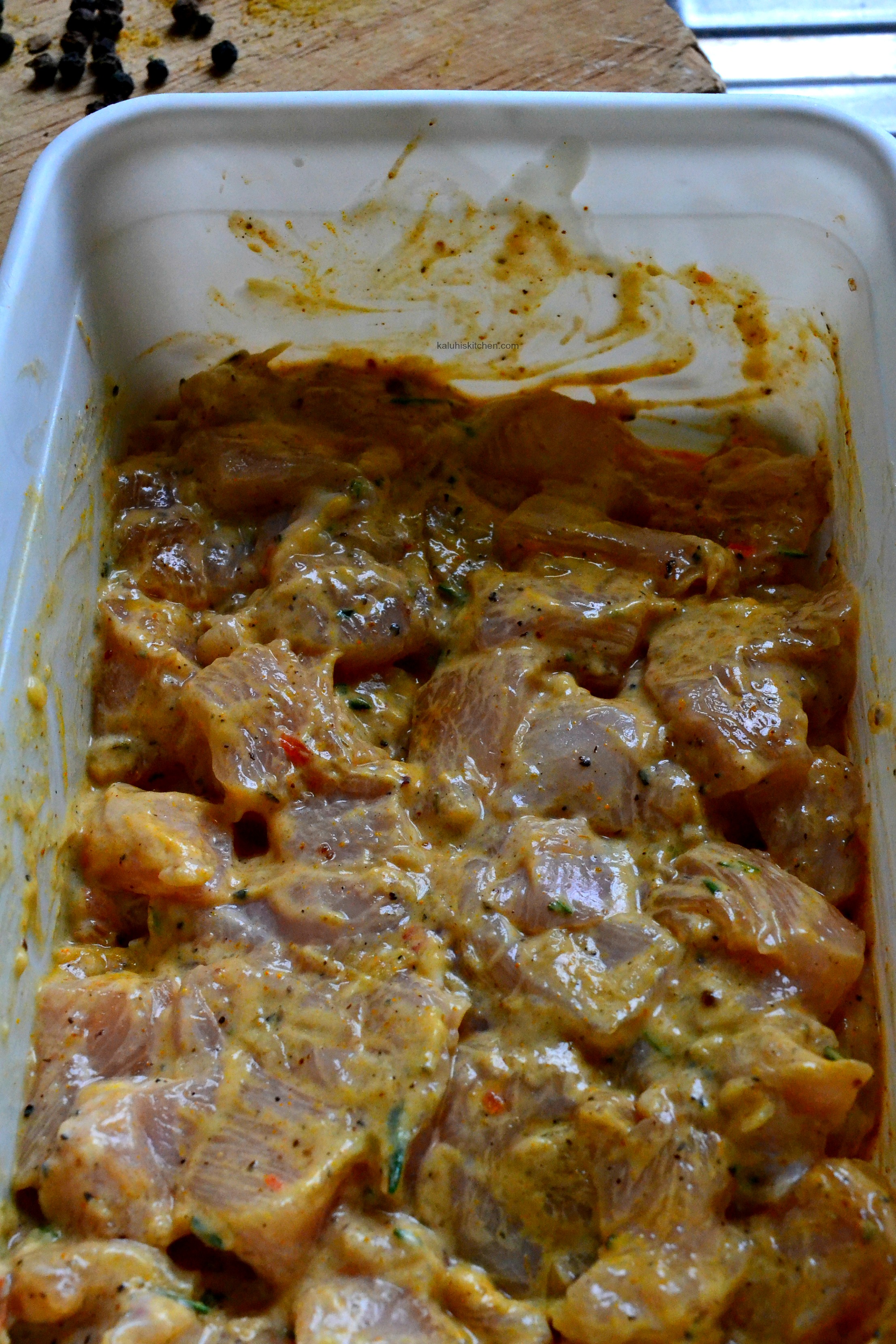 After the marination time has lapsed, skewer the chicken cubes on your skewers alternating this with red onion slices. You can add tomatoes of you please. I got my metal skewers form Carre Four but normally I use wooden skeweres which are in Nakumatt's party/outdoor section. If you use wooden skewers, be sure to soak them in some water before grilling so that they do not catch fire while cooking.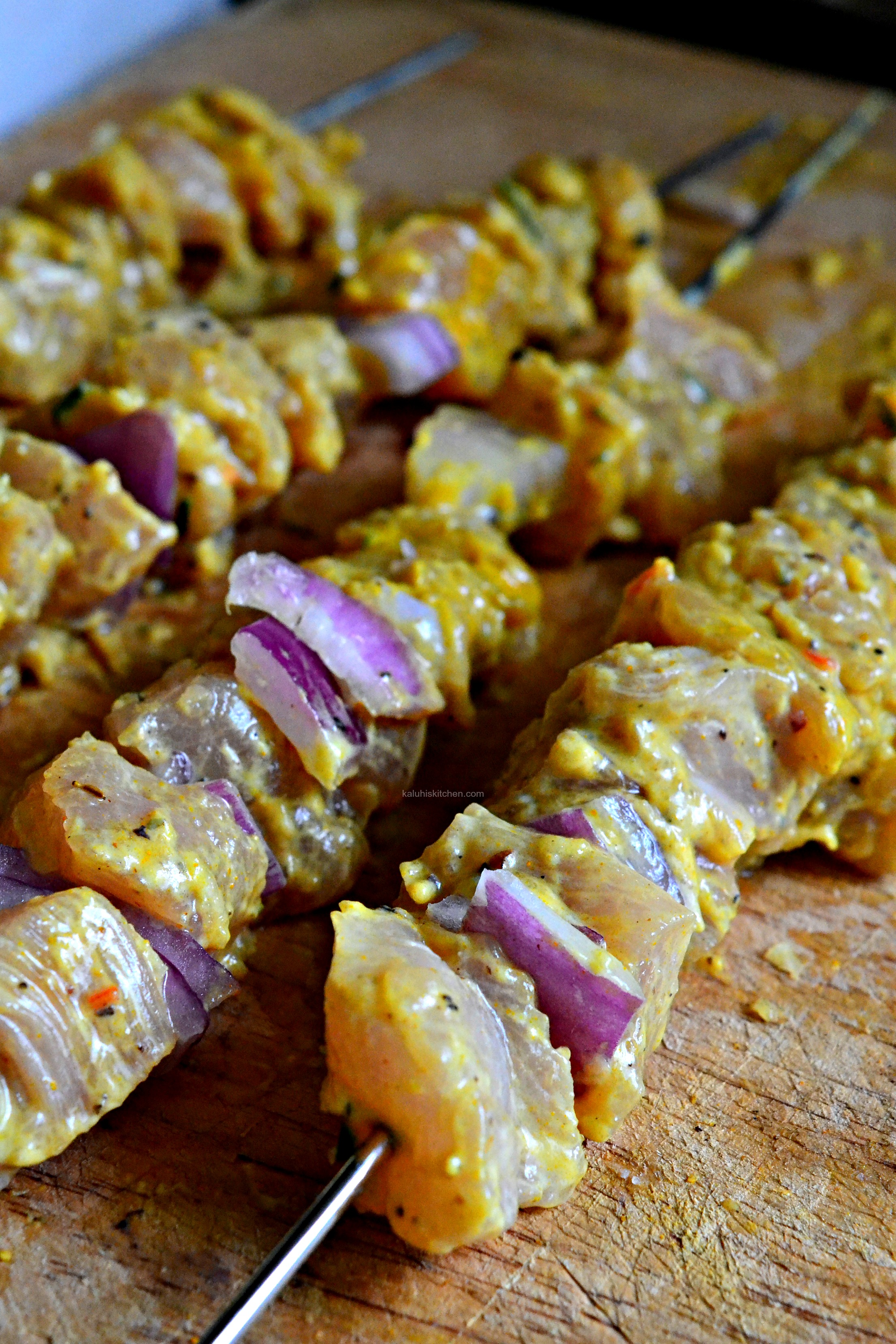 The chicken suya skewers look exactly like East African Mshikaki; only difference being suya is better seasoned and quite spicy, which I really love! I love how West African countries do not shy away from their spices. Let this cook on your grill for about 10 minutes 3 minutes on each side then remove from the heat.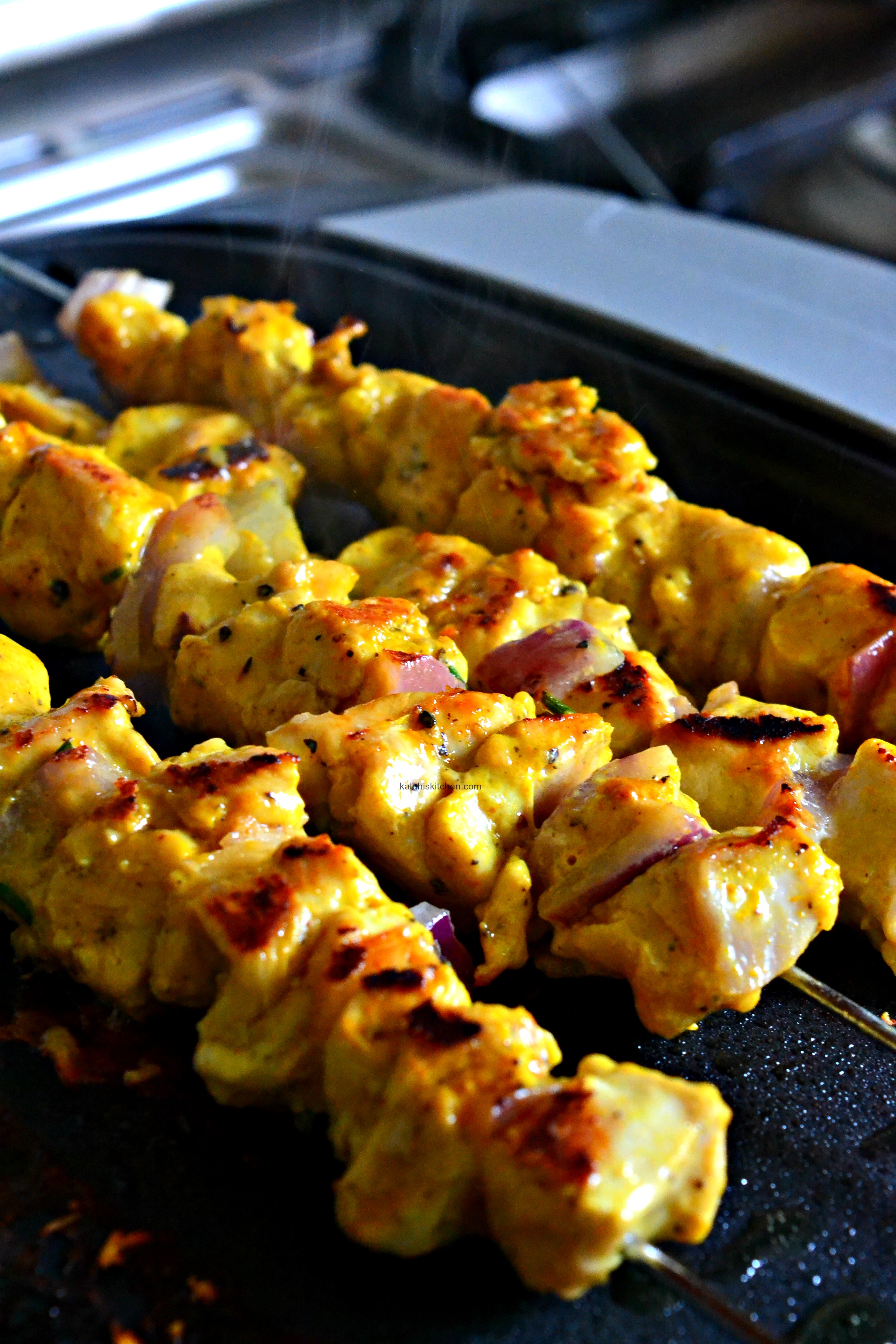 Serve with your favorite side or just indulge and have this on your own. When I say I ate these all by myself , I was not joking. That's what good food does to you; it turn you into a complete hog :DD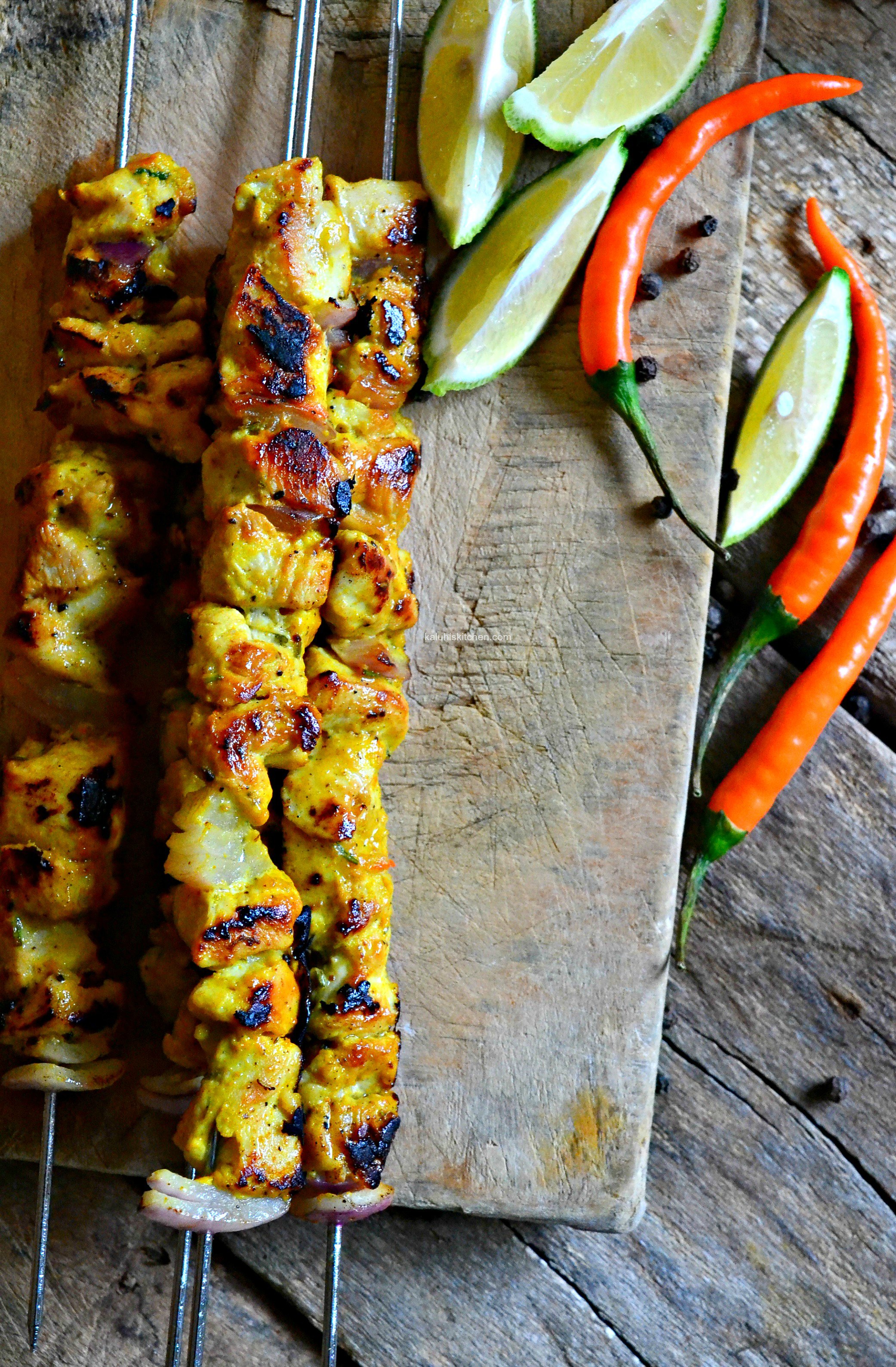 This garlic chicken suya would make a perfect dish to be prepared during your outdoor grilling parties. The chicken suya will be the star meal of your day, and compliments will not stop flowing in. And when guys ask you where you got the recipe from, be sure to lead them my way 😉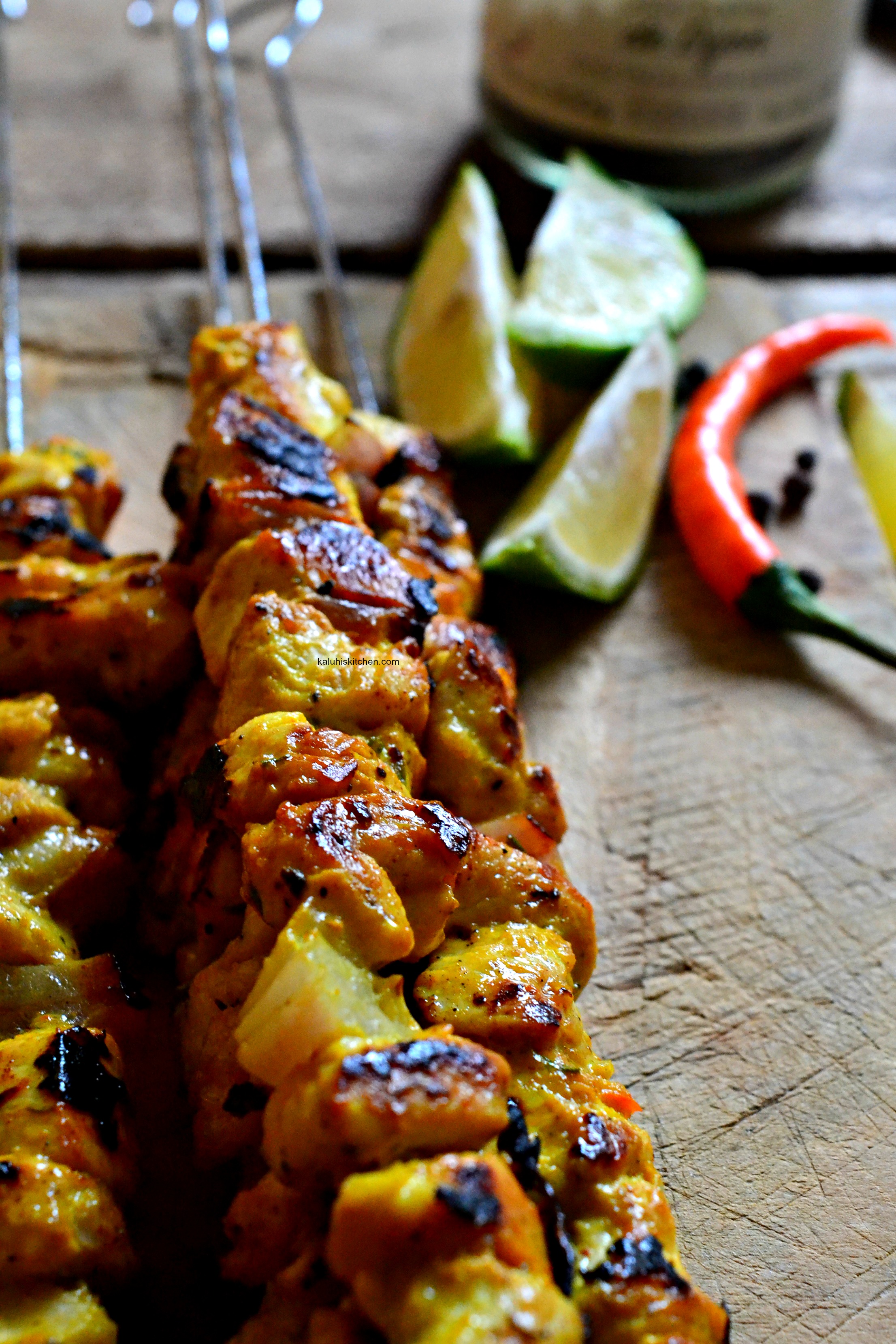 The plain yoghurt and the lemon tenderized the chicken perfectly. The garlic, rosemary and thyme come through very assertively and are complimented really well with the taste of the fresh chili, curry, red onion and pepper. Simply outstanding!
Now that the sun is out, get your grills ready, gather your friends and whip up some garlic chicken suya!
Happy Wednesday!
-K
---
Get your downloadable recipe here :))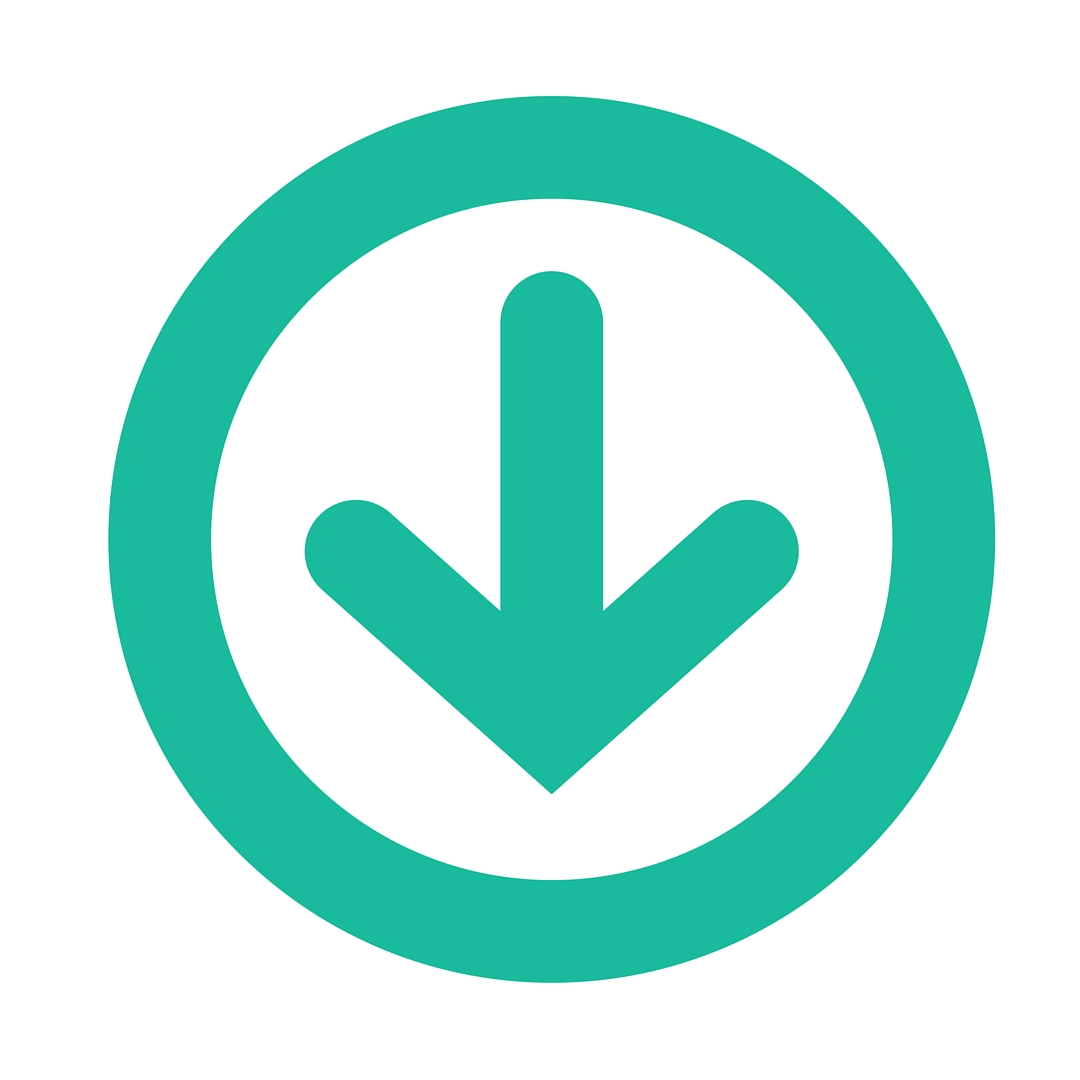 ---
All content and images are copyright protected by



Do not copy in part or whole without giving due credit.