I am a pasta slave! In any and every shape it comes in, I will totally and willfully bow at it's glory. There are over 350 types of pasta in existence, about 30 being most common, and in this country, Spaghetti is the most common pasta type. Some people say all types of pasta taste the same, but the real ones know each type does taste different and they all bring something different to the table. Each type of pasta tastes different because they carry sauce differently, pair different with specific sauces, must be cooked a certain way for a specific time and the starchiness breaks down different in a mouthful. My top three favorite types of pasta are penne, lasagna and linguine. And for today, I am letting my queen linguine shine!! I gave you a sneak peak of this on twitter in January and the day is finally here that you too get to indulge in this beauty.
It is saucy, it is creamy, it is rich, it is meaty and it is unforgettable!!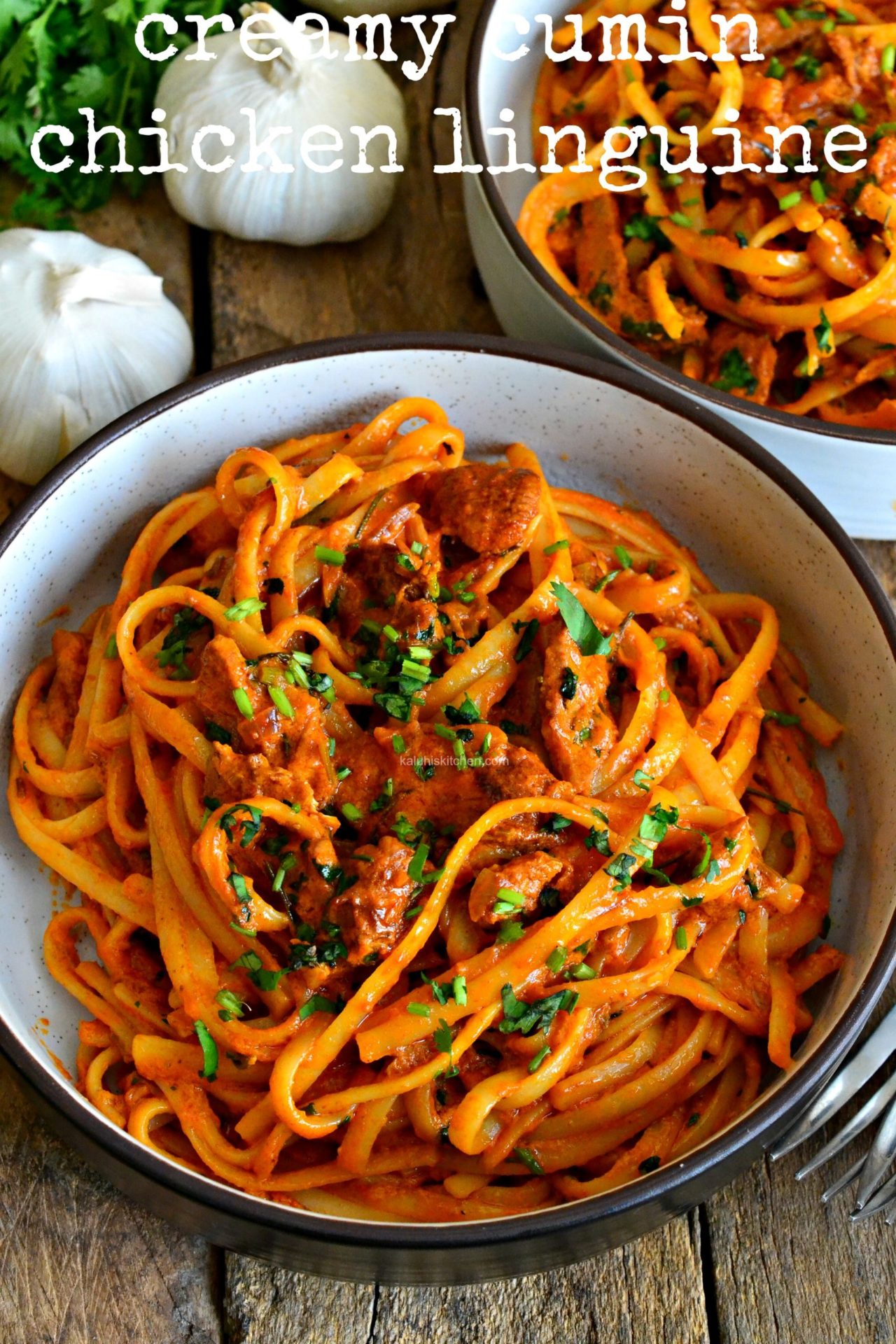 I made a dope vid to accompany the blog post. Do watch below, and subscribe!

PREP TIME: 10 min COOK TIME: 25 min SERVES: 4
Ingredients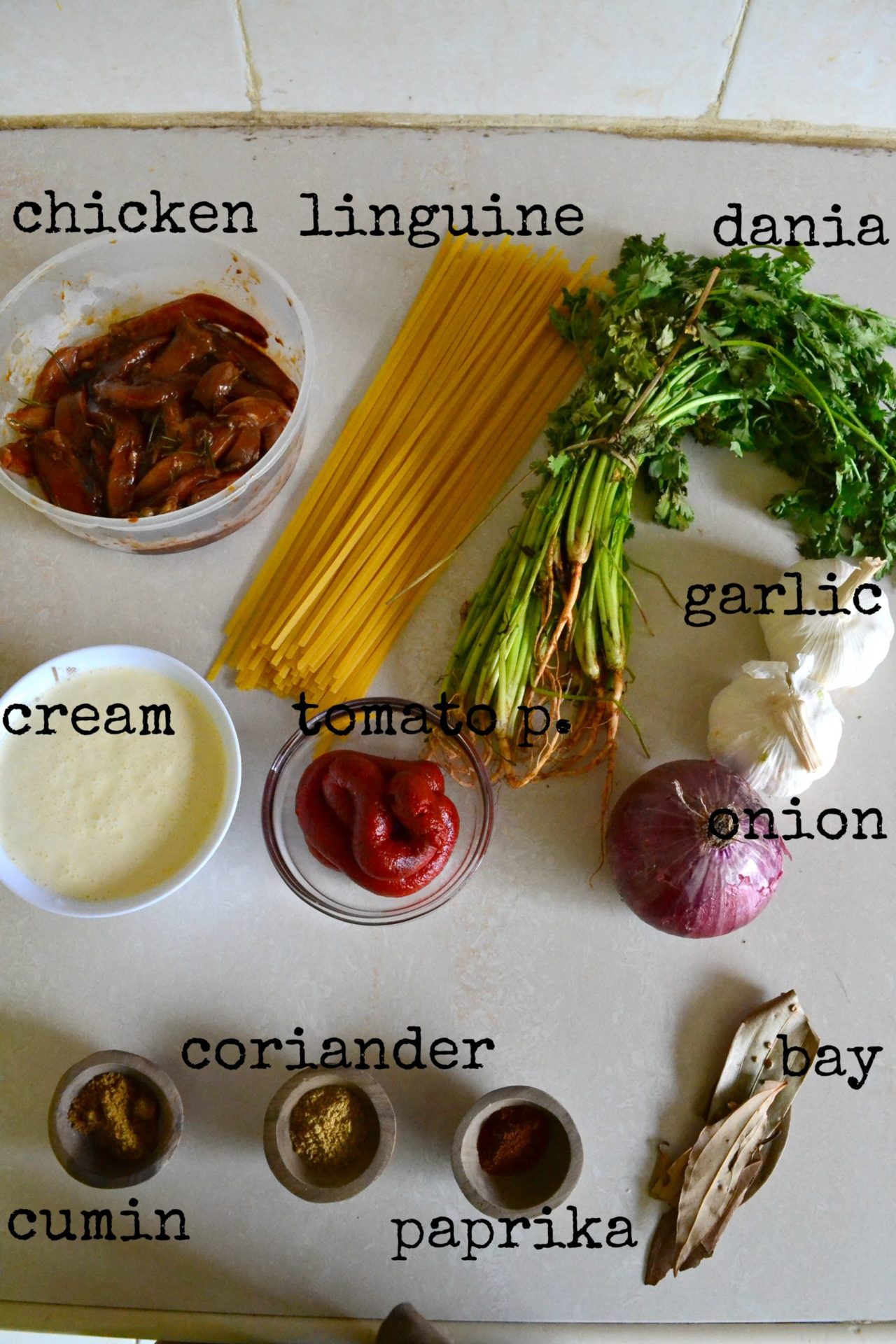 250g of lingine
3/4 cup tomato paste
450 ml of double cream
1 cup of pasta water
2 red onion
6 cloves of garlic
1 bunch of dania
3 bay leaves
1 teaspoon of cumin
3 bay leaves
1 teaspoon of coriander powder
1 teaspoon of paprika
Salt to taste
For the chicken marination
500g of chicken breast, sliced
1 teaspoon of cumin
½ teaspoon of garlic powder
1 tablespoon of rosemary
½ teaspoon of thyme
3 tablespoons of balsamic vinegar
1 tablespoon of soy sauce
Method
Begin by preparing your linguine. Place the linguine into a sufuria with some salt and boiling water and proceed to boil until al dente. Boil your linguine whole – bila kuchonga chonga- so that it is easier for you to twirl them on your fork once you eat.
Once done, save a cup of pasta water and drain the rest. Pass the pasta through some cold water so that they stay separate and set aside.
For stewing, we begin with the onion, dania stems and garlic. A great herby base always gives you a full bodied dish at the end of it all.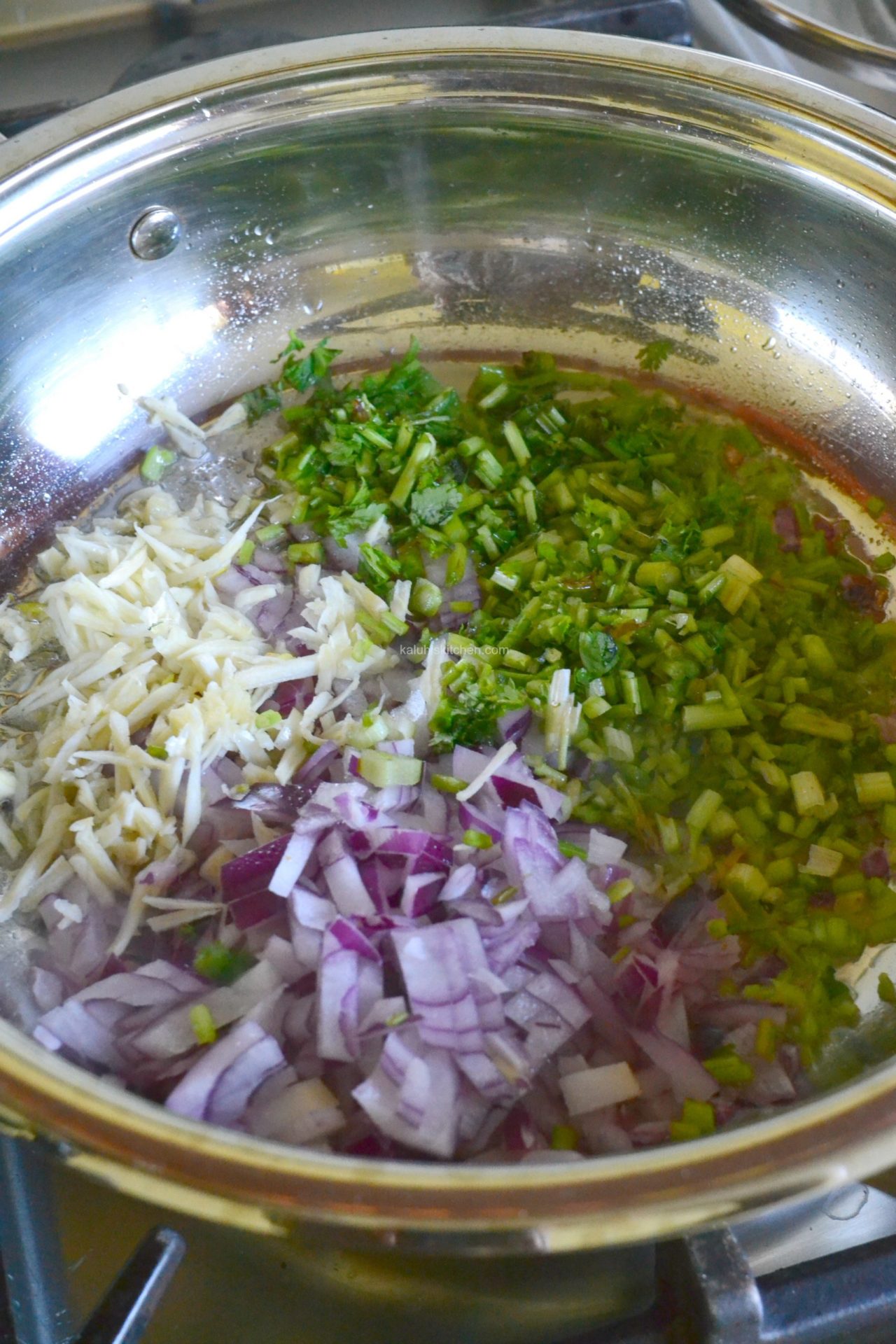 Once softened, add the tomato paste, followed by the spices, the pasta water and the bay leaves. Let this cook down for about 5 min on low heat so that the flavors come together and the spices properly cook down.
The pasta water is important because not only will it facilitate the cooking down of the spices, but because of it's starchiness, it will also allow the sauce to beautifully thicken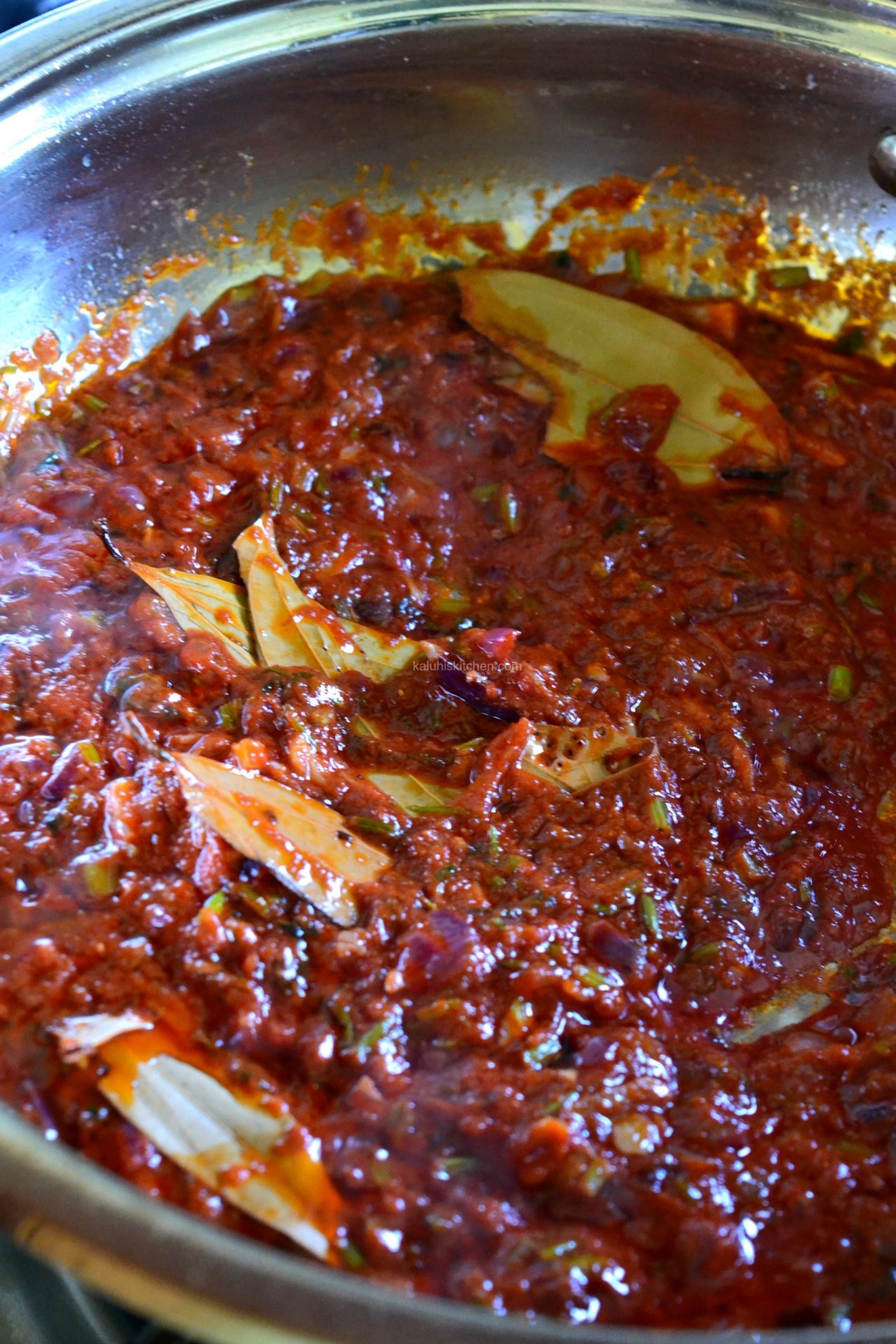 There after, add the marinated chicken, and let this cook for a few minutes. It will not take long so do not stretch it as you want to retain it's juiciness too. Once done, add the double cream, mix it in, then follow that by the cooked linguine. I used linguine for this, however other types of pasta that will work well for this recipe are spaghetti, penne and fetticini
This recipe MUST have double cream, and you can find some in any well stocked supermarket – Dairy Section.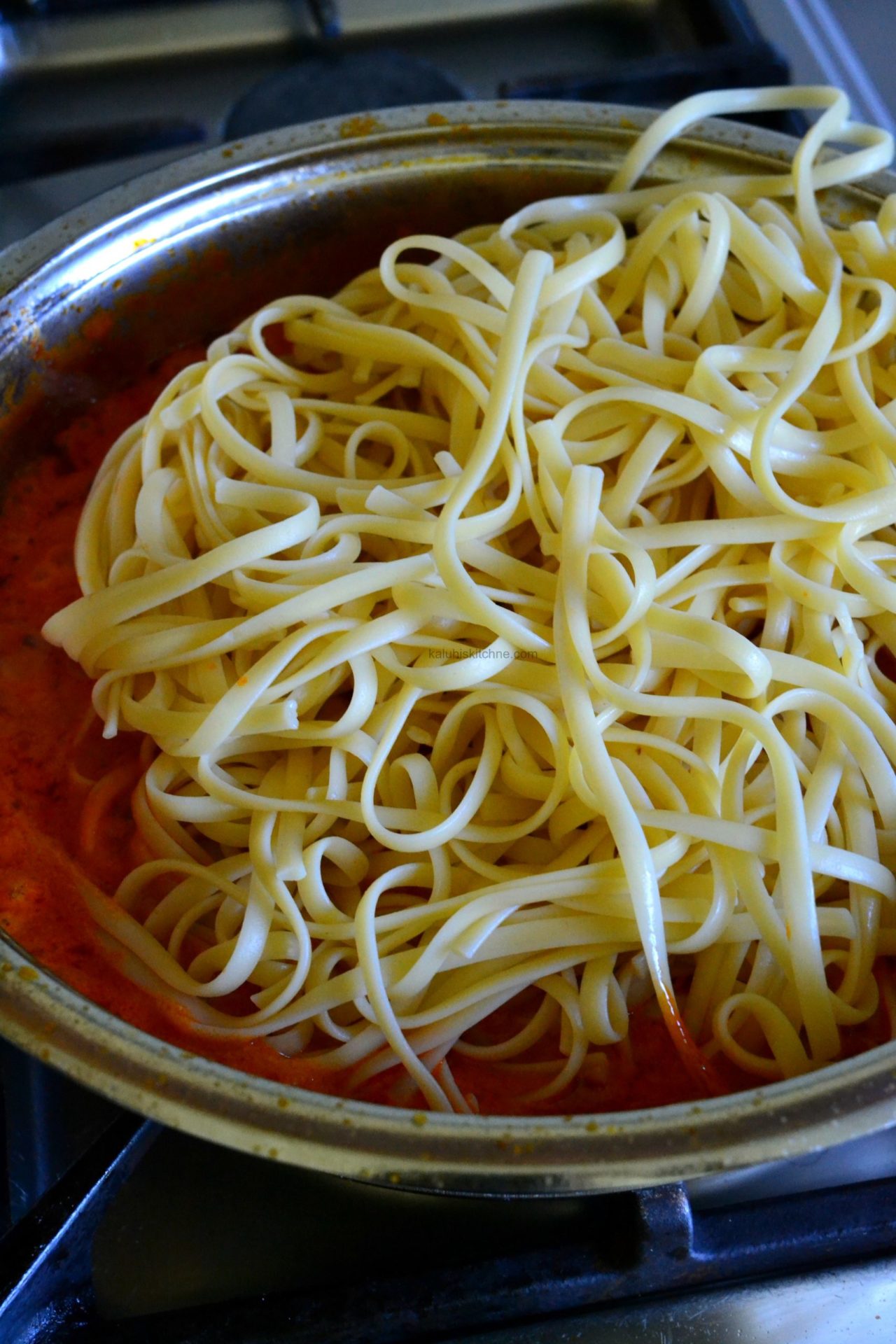 Mix it in and then let it simmer for about 3 minutes. I forgot to take pics of this stage, but you can see the process form my video from 8.47 to 9.30. Once done, garnish with some fresh dania leaves and serve!
Don't you just want to slurp this up?!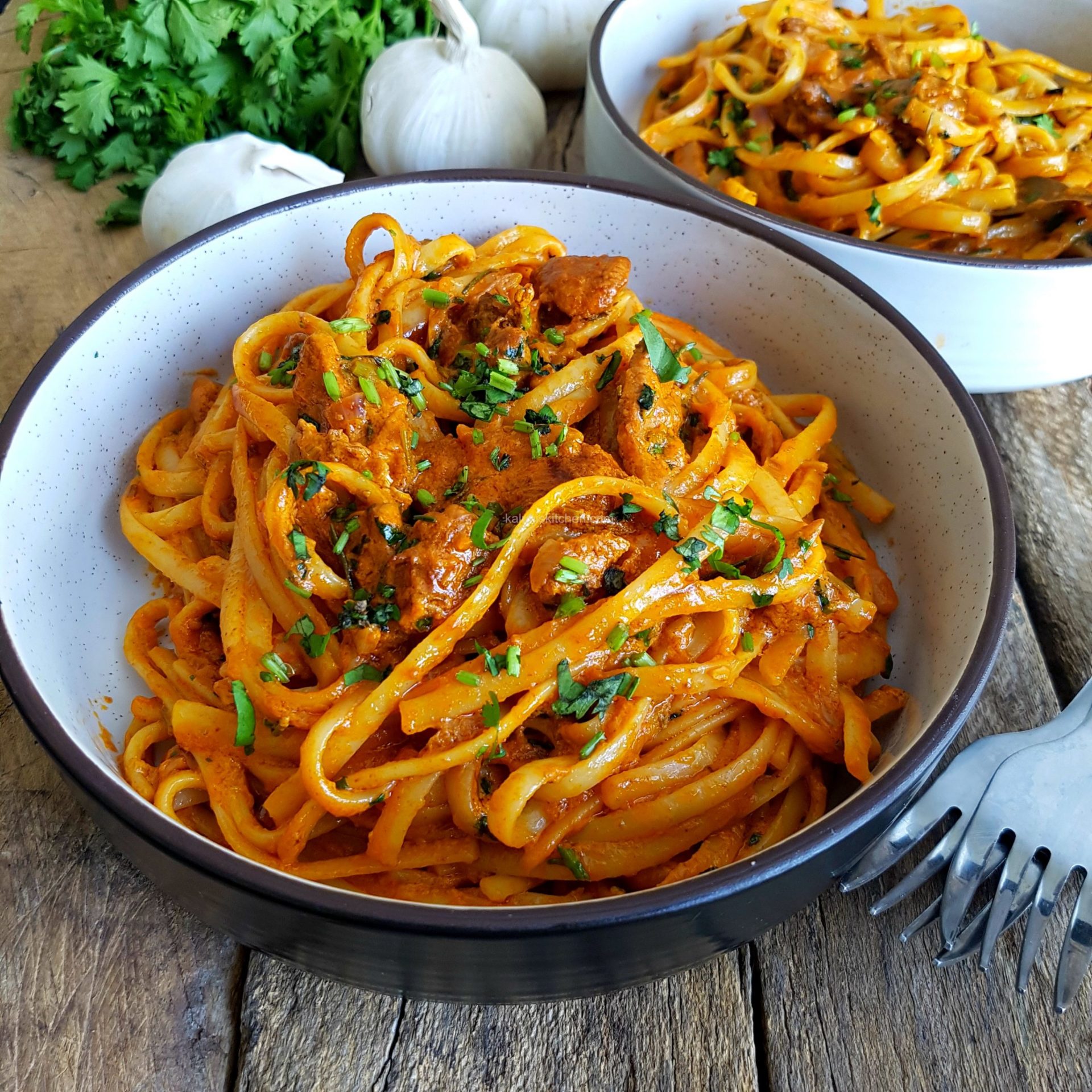 The bold full-bodied spices brought this to life! I love how creamy this was; it really made the eating experience such a delight! Not only was the chicken so so flavorful, but is also introduced protein to this and made this bowlful so filling.
Perfectly speedy for a weeknight and equally delicious for a weekend lunch with friends over some good wine!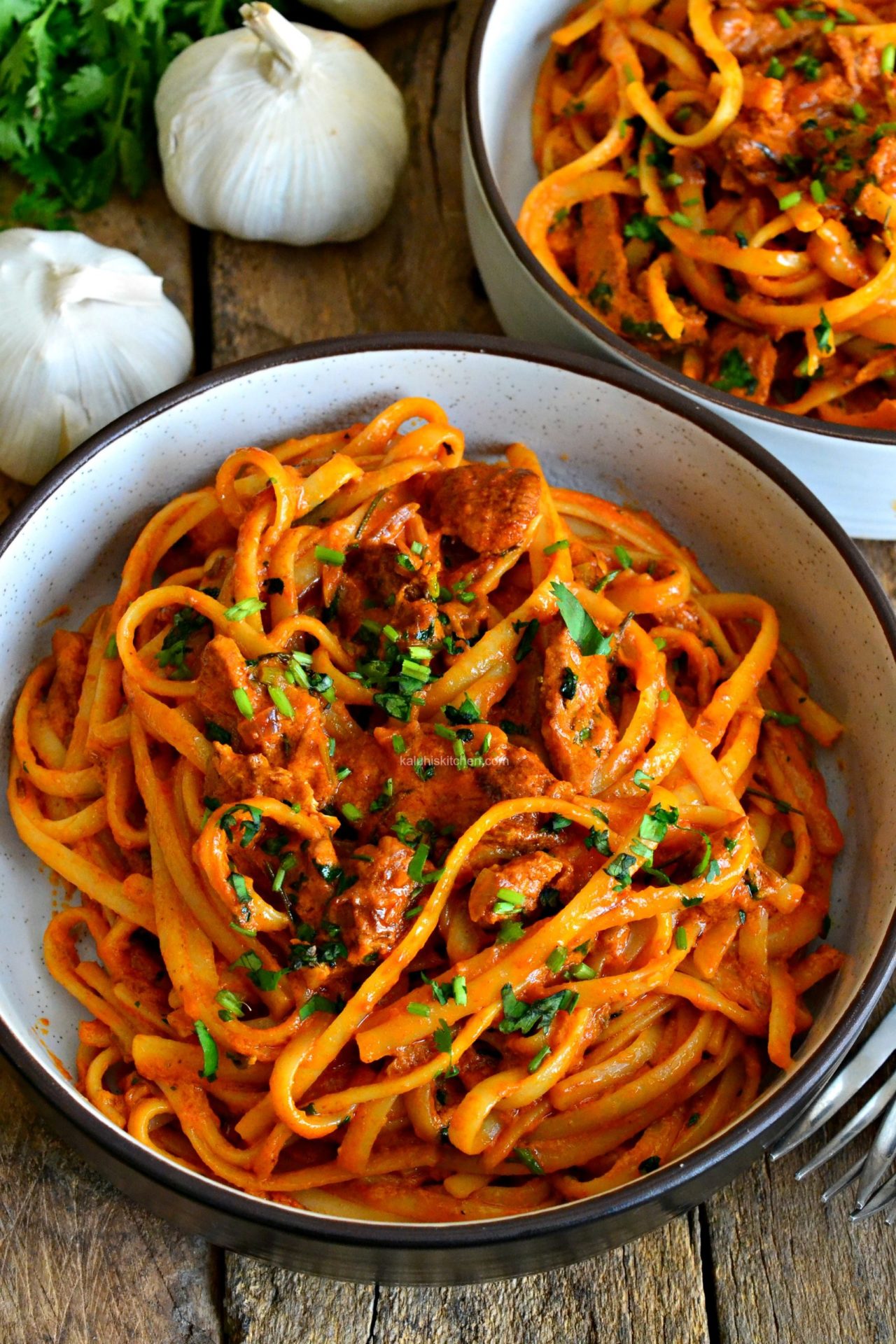 I cannot wait to see you and your family enjoy this one!! Do watch the video too and see for yourself how making this beautiful bowlful is as easy as A B C!
You will love this one!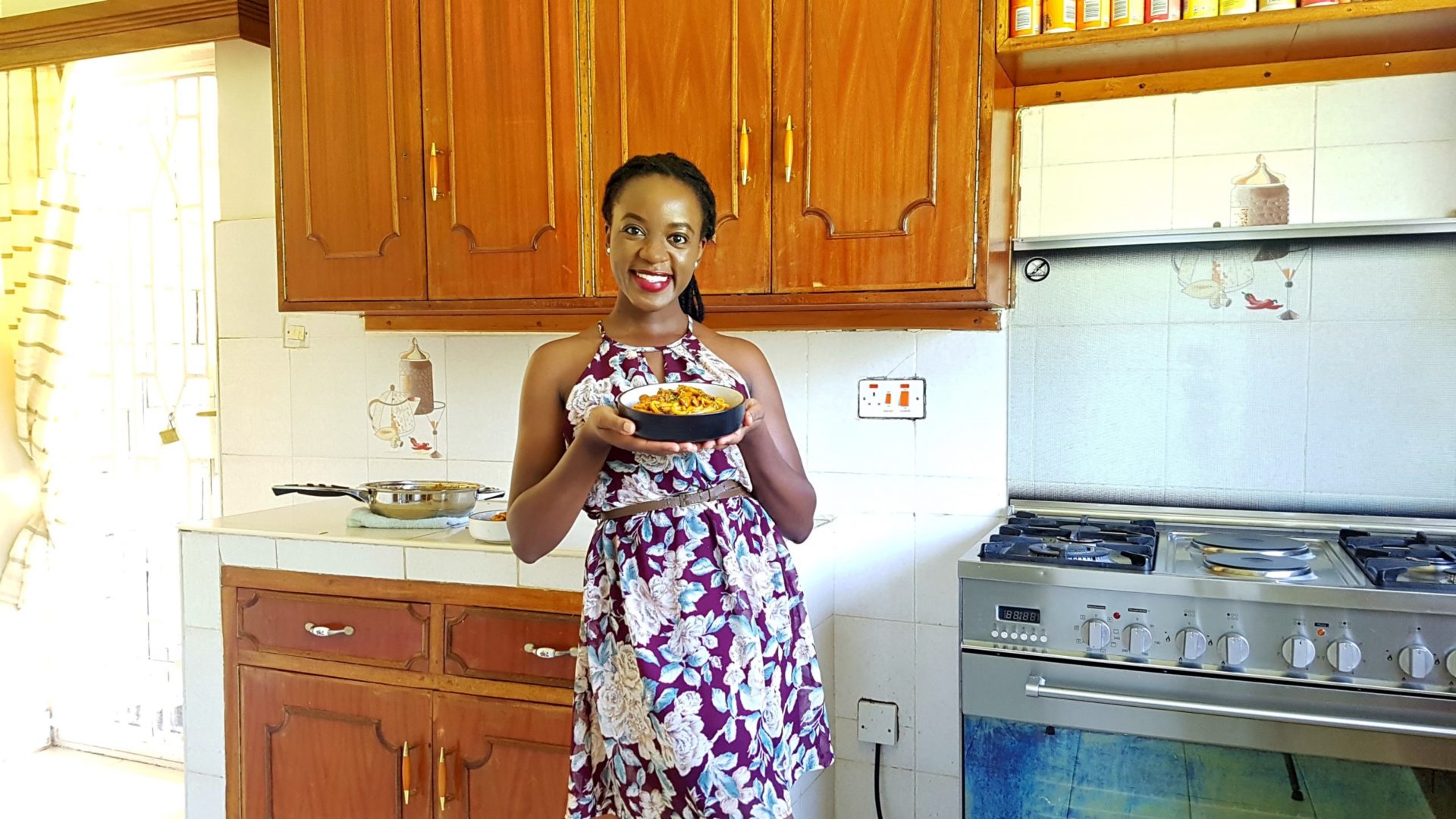 Love and Love.
---
Get your downloadable recipe here :))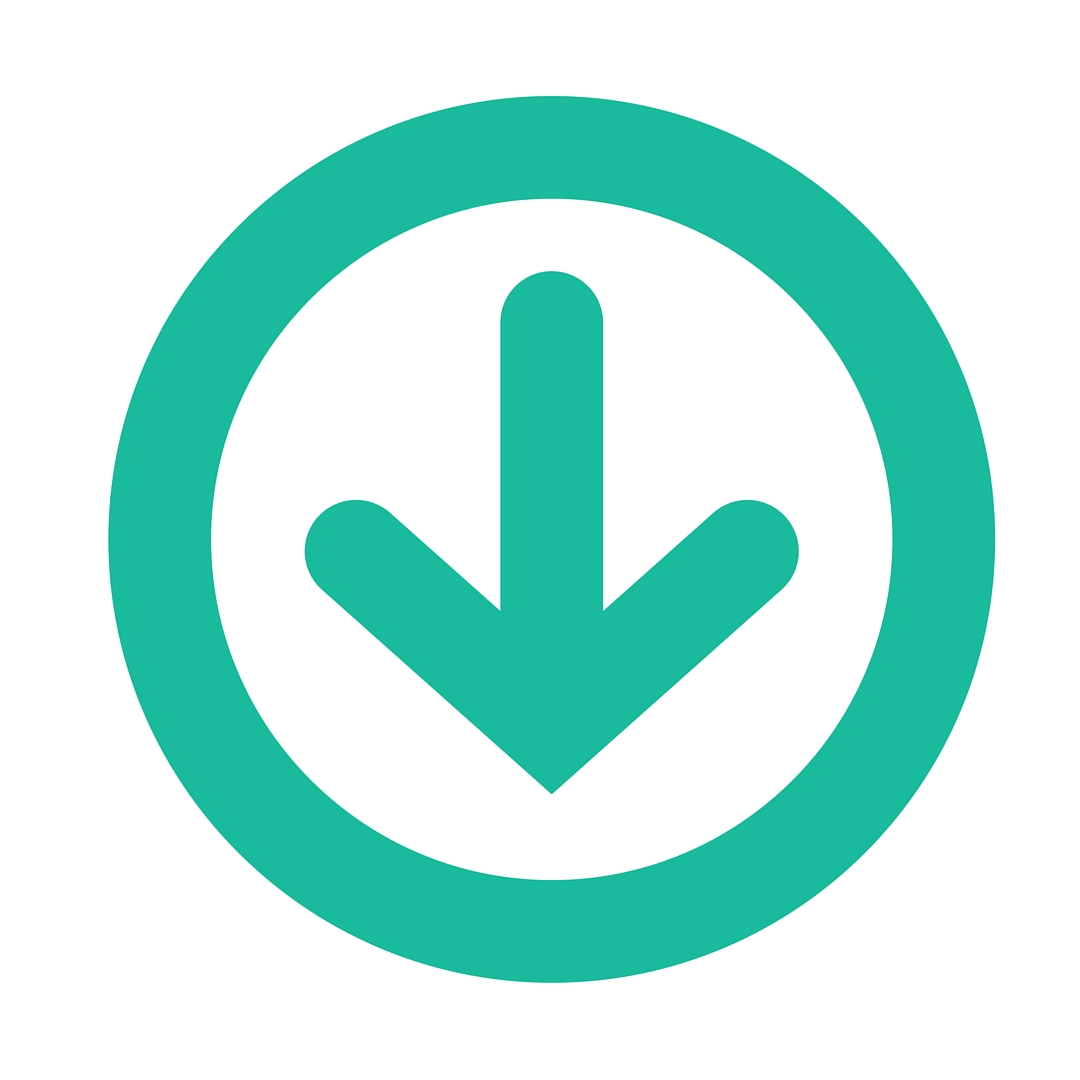 ---
All content and images are copyright protected by



Do not copy in part or whole without giving due credit.
---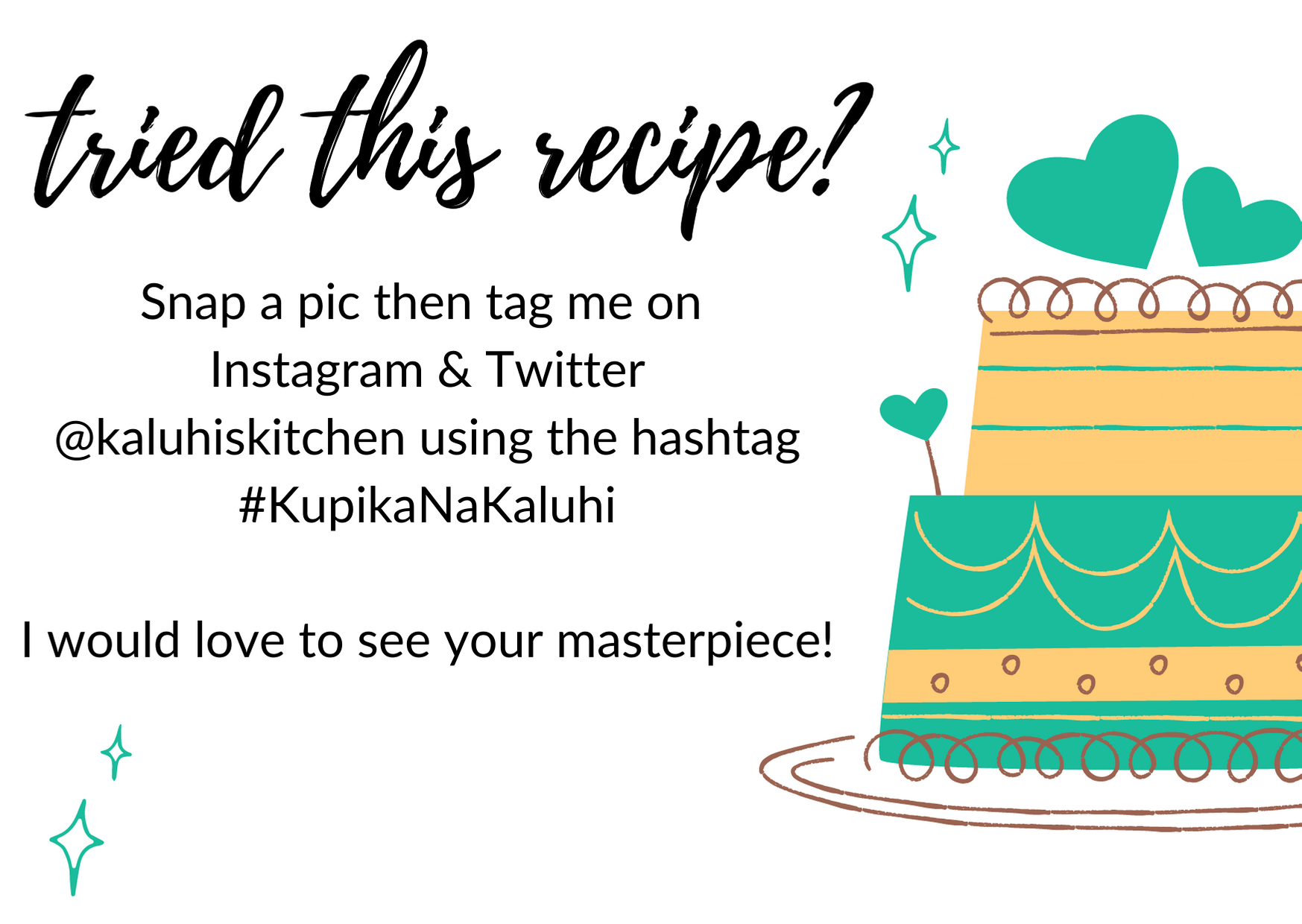 ---