One of my highlights of 2016 that I told you of in this post was my visit to Johannesburg with Google Africa. I had always wanted to visit South Africa, and having this chance to experience Johannesburg was one week I will live to remember. Besides their absolutely rich culture, vibrant people and amazing weather (just like Nairobi's <3), I totally loved their food! From the familiar like moqhoudu, which is known as matumbo to Kenyans, I absolutely loved bobotie, sosaties, milk tarts and everything else. I loved eating salmon and litchi every morning. We also had lots of lamb and oxtail while down south. My favorite dish was a lamb stew we had at Vuyo's; it was stewed with rosemary and I loved it!!! I ate the most that day (as usual LOL!) but I couldn't help myself.  With inspiration from that unforgettable week in the Rainbow Nation,I decided to recreate this dish based on the flavor notes my palate could remember, the ingredients I had and of course with a twist of my own. I was more than satisfied by the outcome and I hope you enjoy my rosemary mint marinated lamb stew as well :))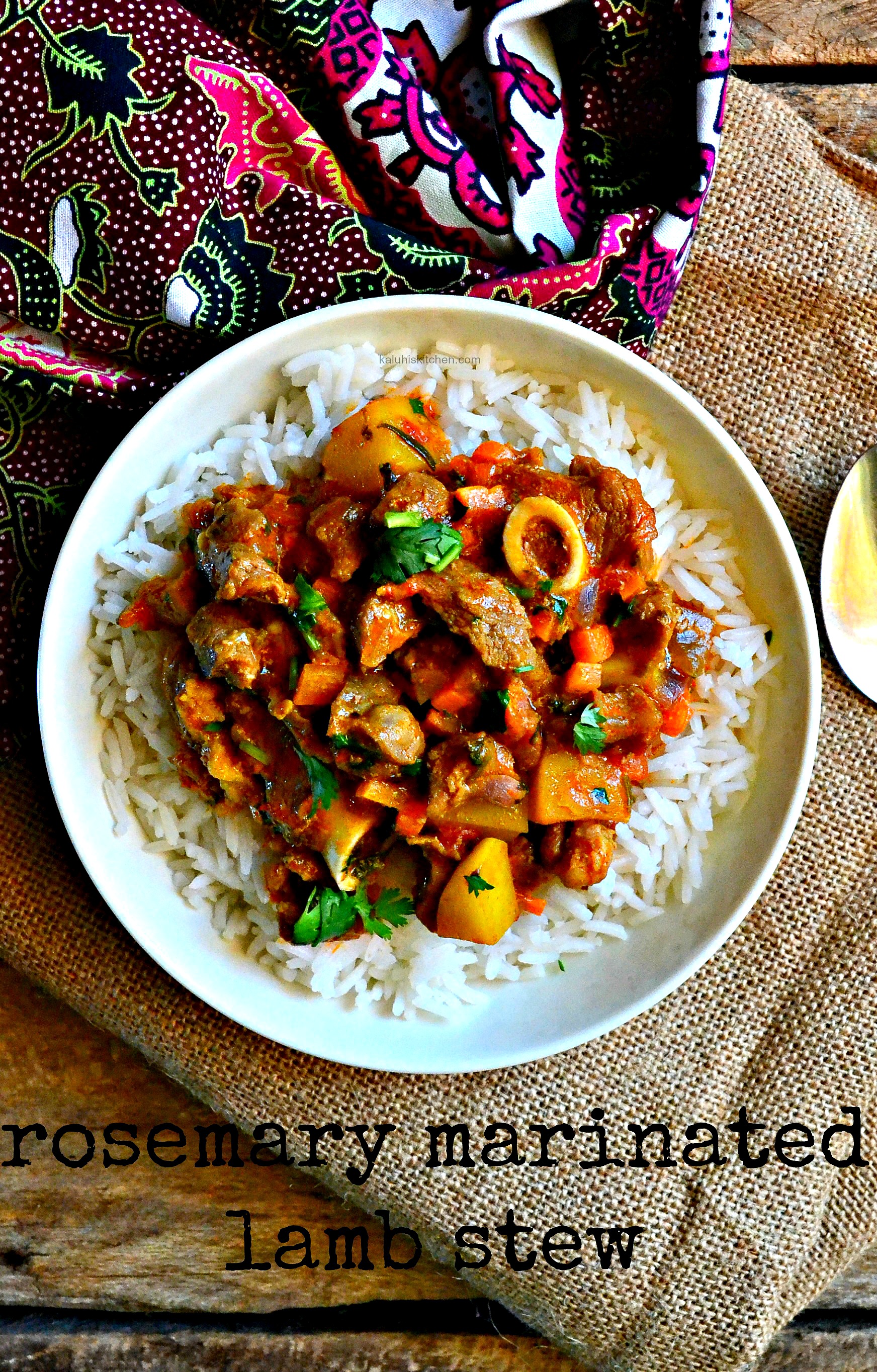 PREP TIME: 24 HOURS        COOK TIME: 40 MIN        SERVES:3
**Prep time is inclusive of marination time
Ingredeints
For the marinade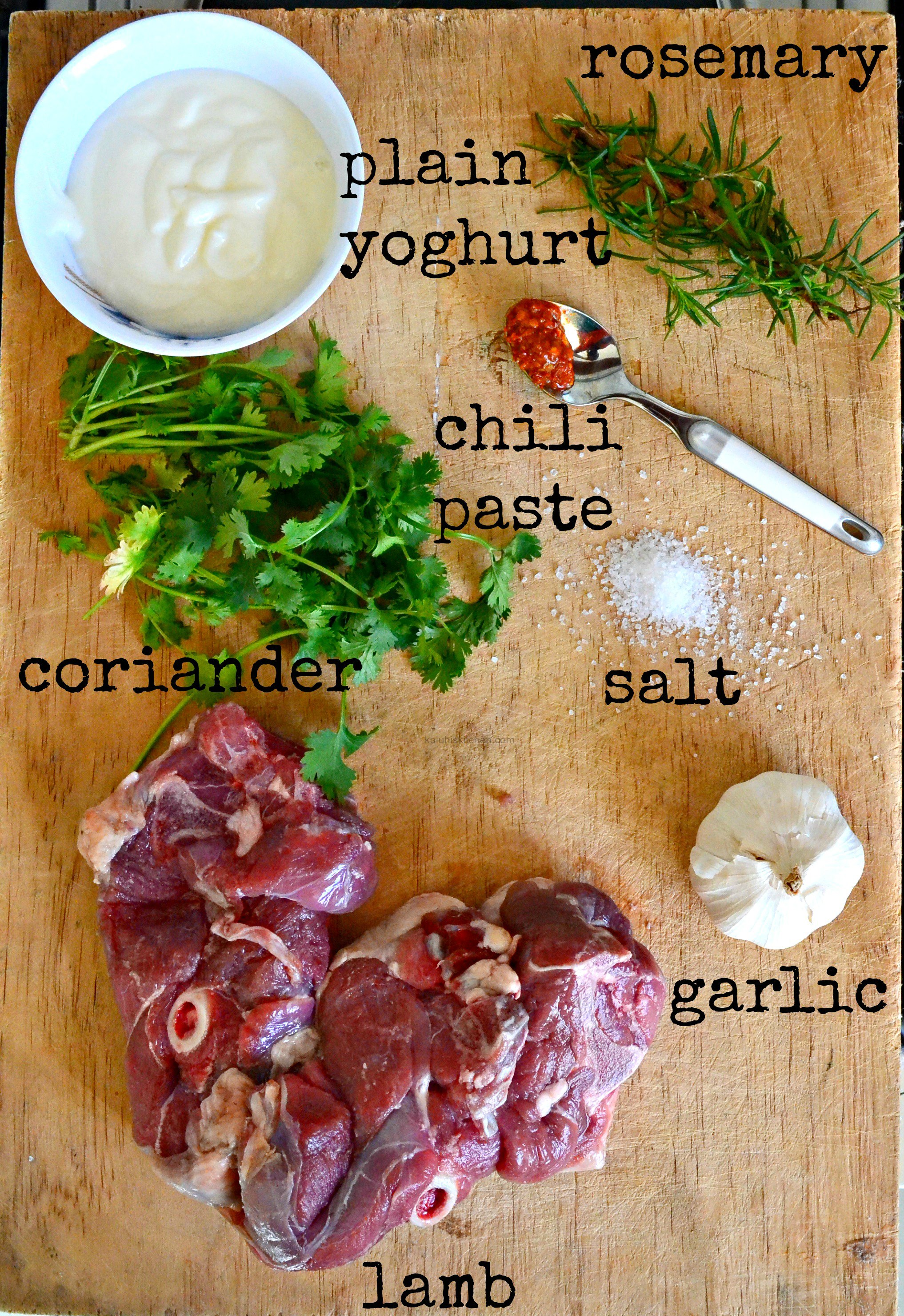 1/2 a kg of lamb
5 cloves of garlic
1 cup of plain yogurt
1 tablespoon of seasalt
2 tablespoons of fresh rosemary
2 tablespoons of finely chopped mint
1/2 a cup of fresh coriander, chopped
1/2 a teaspoon of chili paste (regular bird's eye chilli will work as well)
For the stew
4 new potatoes, peeled and cubed
2 carrots, cubed
1 tablespoon of black pepper
4 cloves of garlic, minced
Bay leaves (1, dried)
1/2 a tablespoon of fresh rosemary
1 tablespoon of tomato paste
1 red onion, finely chopped
1 large tomato, finely chopped
Fresh coriander, finely chopped
Salt to taste
Vegetable oil for frying
Method
In a container, add your cubed lamb, together with your marinade ingredients. Mix it all up until completely combined and allow it to sit refrigerated for 24 hours or up to 48 hours. Remember, the longer you marinate, the more intense the flavors shall be.
***
For other meat stews, check out my go to marinades:
*For beef: Chili, minced red onion and green bell pepper, minced garlic,
*For goat meat: check out what I used from this recipe.
*For chicken: Rosemary, Garlic, ACV or balsamic vinegar, turmeric
*For a bomb pork roast: check out this other post I did
***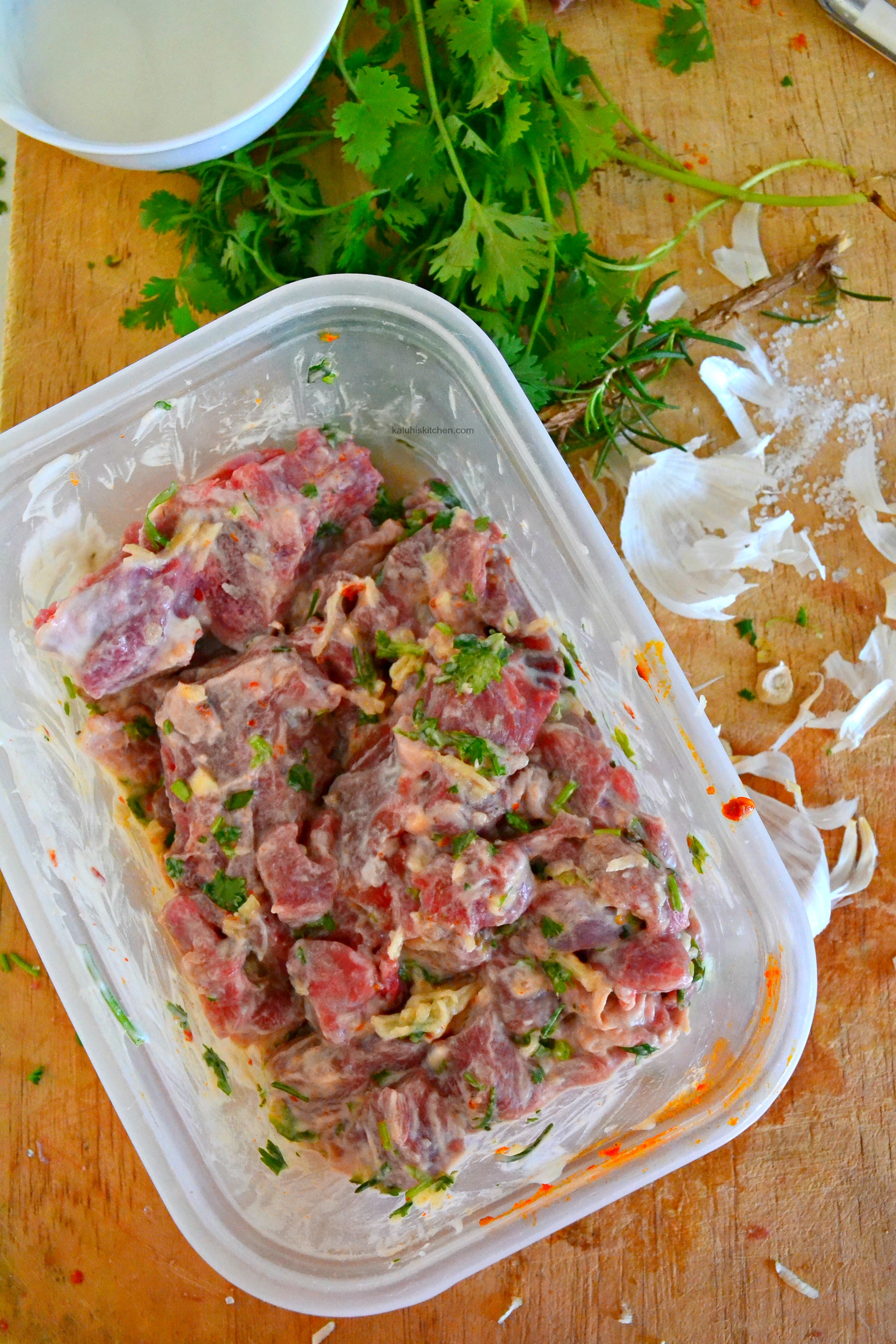 Once done, put the lamb to boil, along with all the contents of the marinade until tender. Drain any excess water and set aside.
In a pan, add your chopped red onion and garlic and sautee until softened. Add the tomatoes, bay leaves, finely chopped rosemary, pepper and tomato paste along with 1/4 cup of hot water and let this simmer for about 5 minutes until all the ingredients meld. I bought my dried bay leaves from Tuskys at about 120 bob and it goes really really well with all kinds of stews. You can of course adjust the spices and use the ones you have at hand/prefer <3. I like my lamb really herby so that the distinct flavor of the meat stands out.
Add the potatoes and after 5 minutes, add your lamb and let these cook down together slowly until the potatoes are cooked through.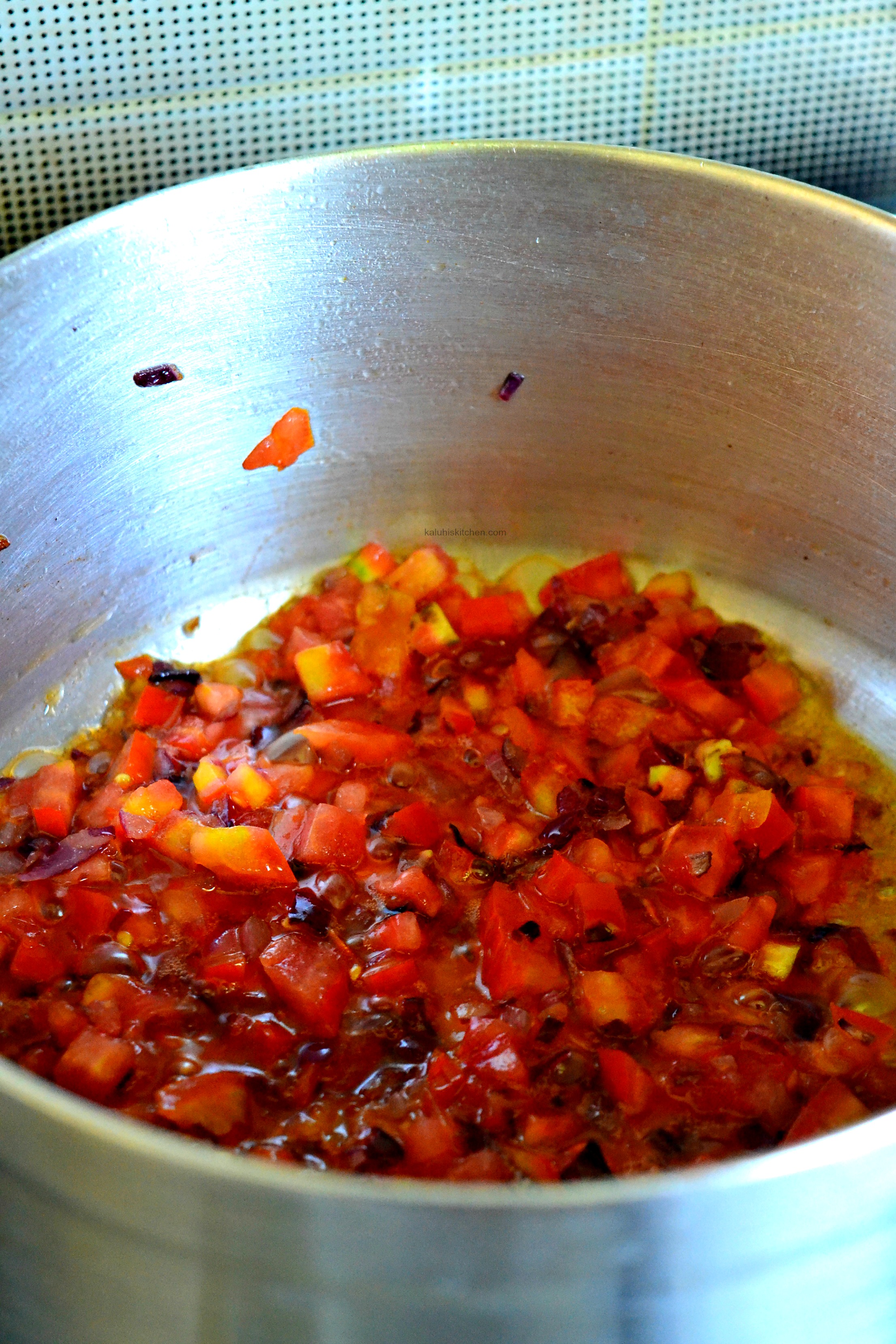 Cover with a lid and let this simmer on medium high heat for about 10-15 minutes. Three minutes before serving, add your carrots. I add my carrots towards the end so that the cook but retain some texture which adds more body to any stew. Once the time has lapsed, garnish with your freshly chopped coriander and serve.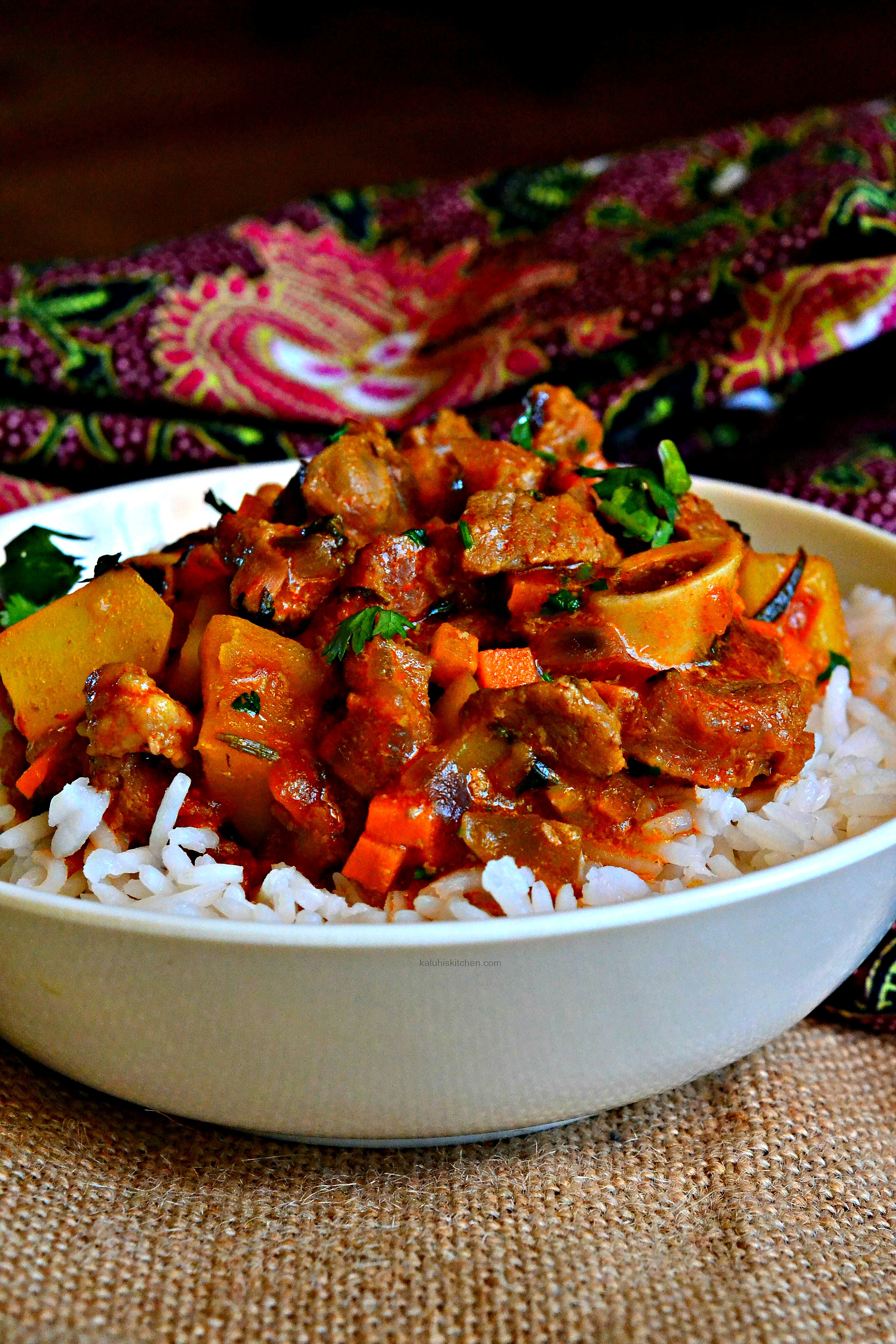 My lamb stew was so beautifully tender, very richly seasoned and so hearty! I had it for all mealtimes, except breakfast until it was finished. You could taste the rosemary, feel the kick of the chili and savor the very delicious and distinct taste of the lamb.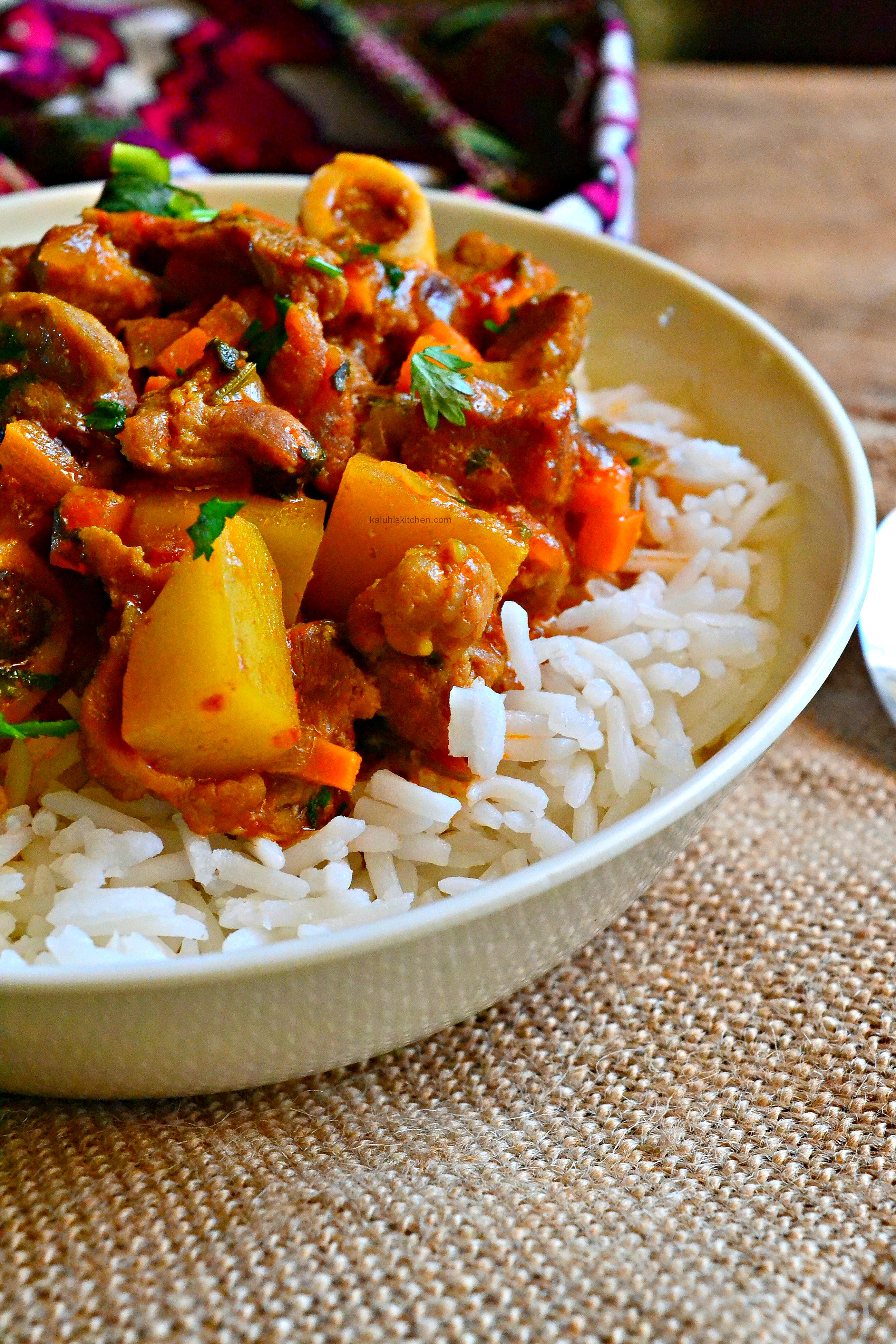 Like any other red meat, you can enjoy your lamb with a starch of choice. Be it rice, chapati, potato wedges or ugali, this will not disappoint you!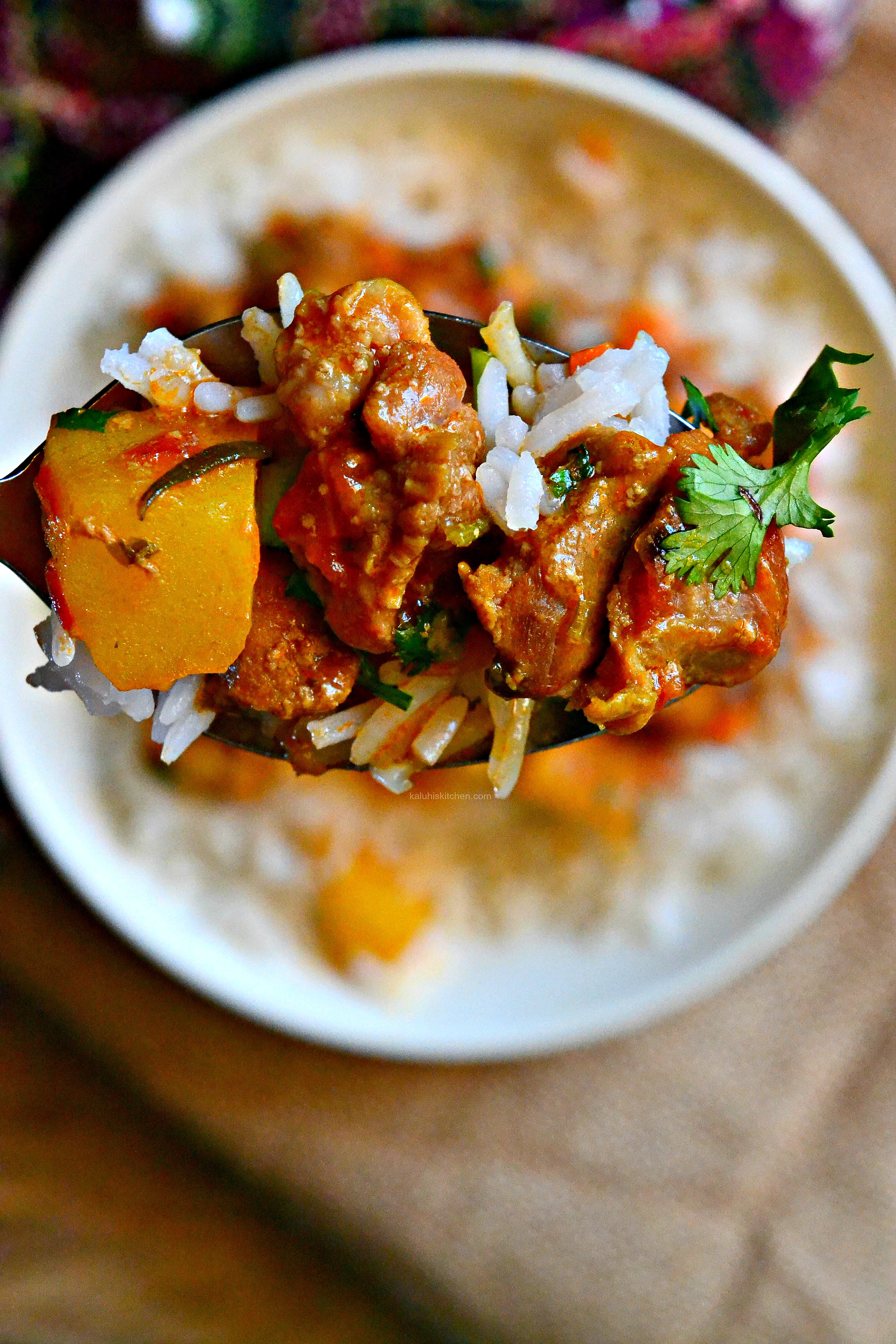 Keep it K!
xx
---
Get your downloadable recipe here :))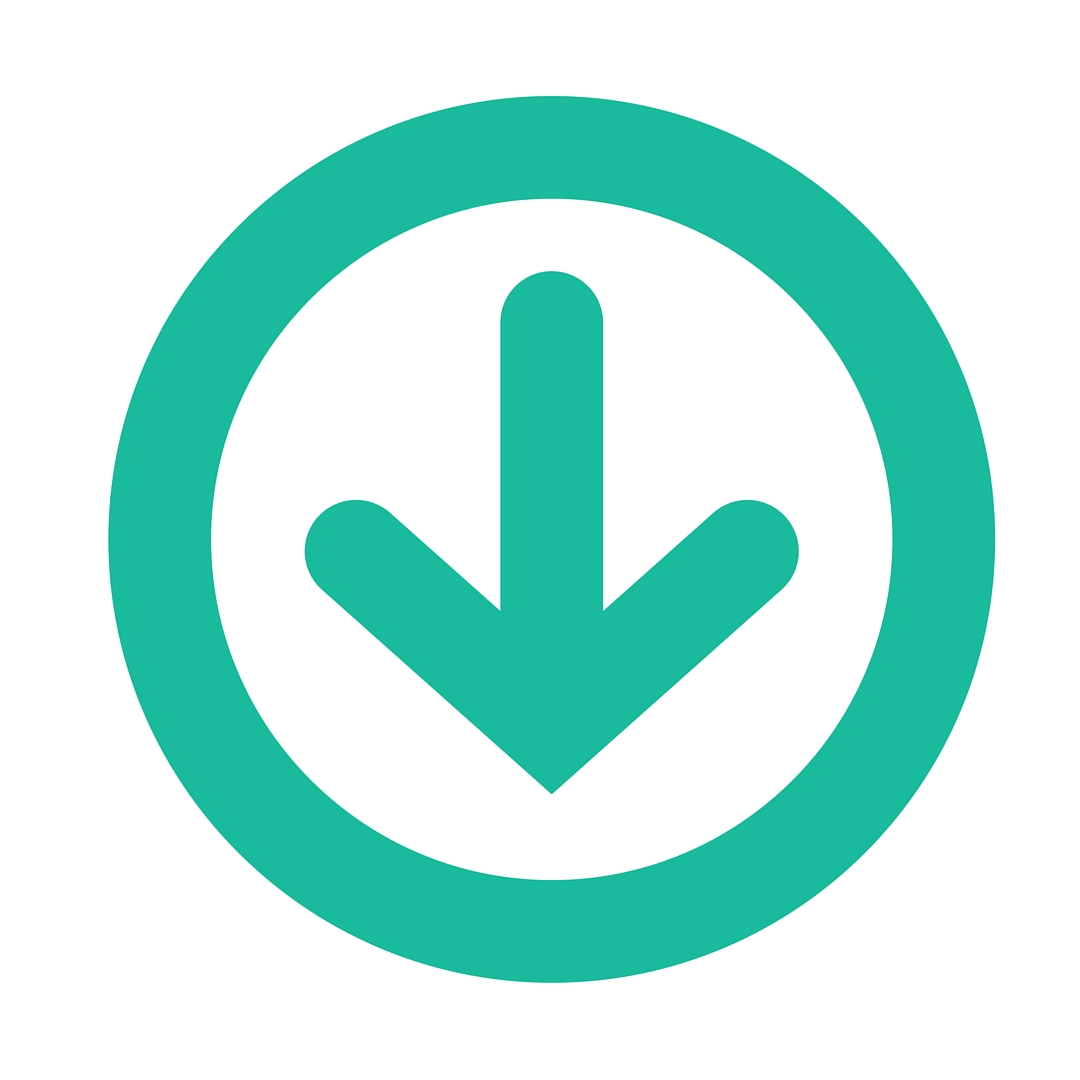 ---
All content and images are copyright protected by



Do not copy without expressly asking for permission or giving due credit