Food is a medium that brings people together. It is the perfect ice breaker. It is a way that can bring people closer together. I also consider it a way of showing affection and/or appreciation for those around especially when effort and love is put in the preparation of their favorite meals. I am the kind of person who enjoys watching those close to me absolutely enjoy what I make for them hence I put my all in making their favorite dishes.
I know someone really special to me really loves goat meat. I have never made this dish for him yet as I was searching for the perfect recipe. I tried this out for myself first to see if the flavors blend, and for my sisters to critique and give their reviews. I loved it and my sisters enjoyed this so much, I just had to share it with you guys too. Now I know when I do make this dish for him, he will be blown away! I hope you make this for those close to your heart too 🙂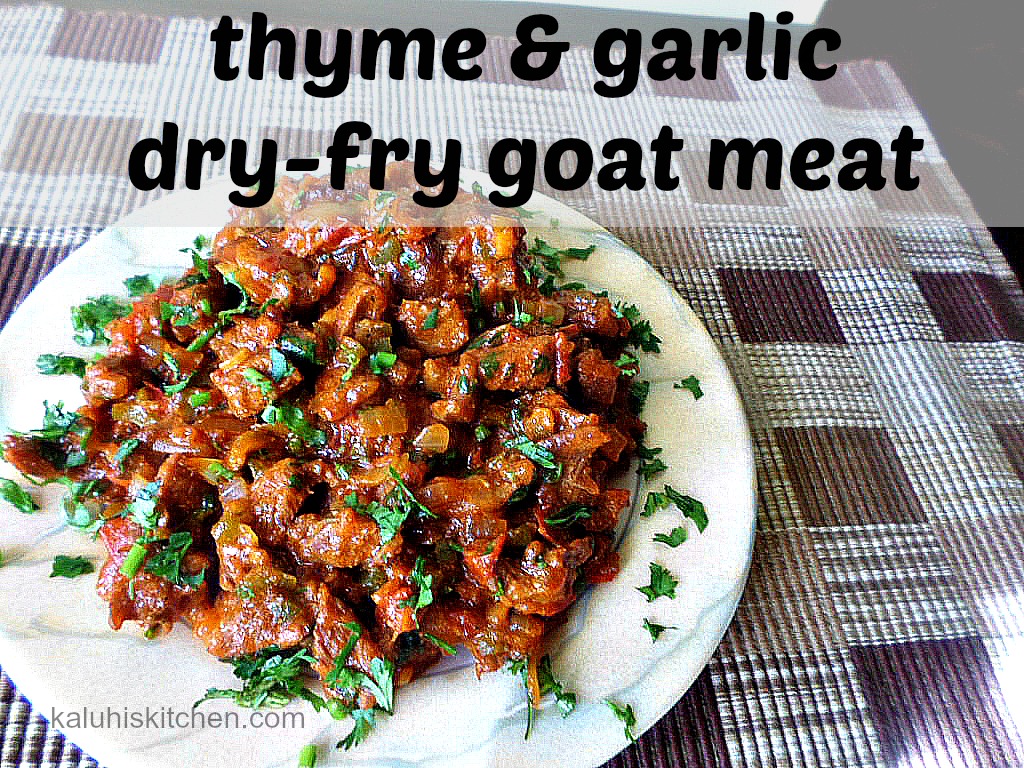 Prep Time: 15 Hours       Cook Time: 45 Minutes           Serves:3 People
Ingredients for the thyme and garlic dry fry goat meat:
For the marinade: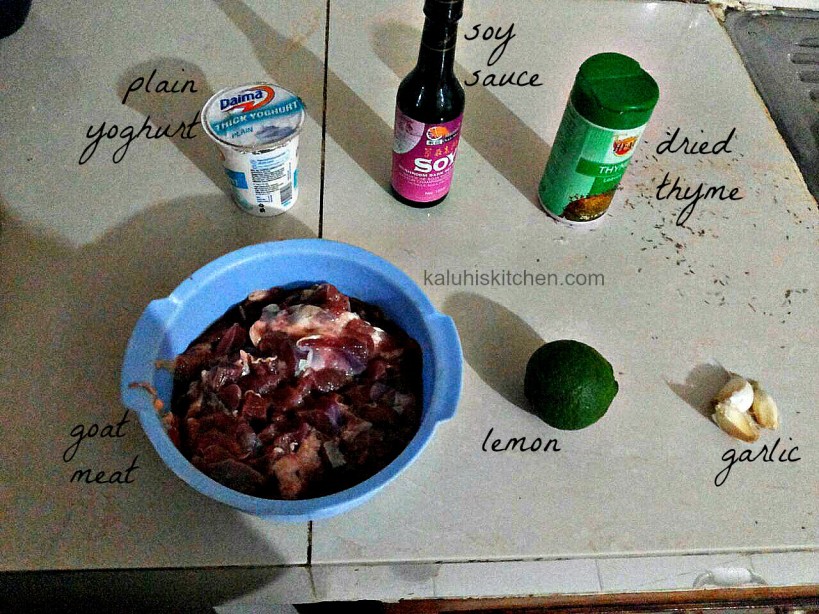 3 cloves of Garlic, minced
1/2 a teaspoon of dried thyme
Freshly squeezed lemon juice
Plain Yoghurt
1 tablespoon of dark mushroom soy sauce
1/2 kg of goat meat
For the dry fry: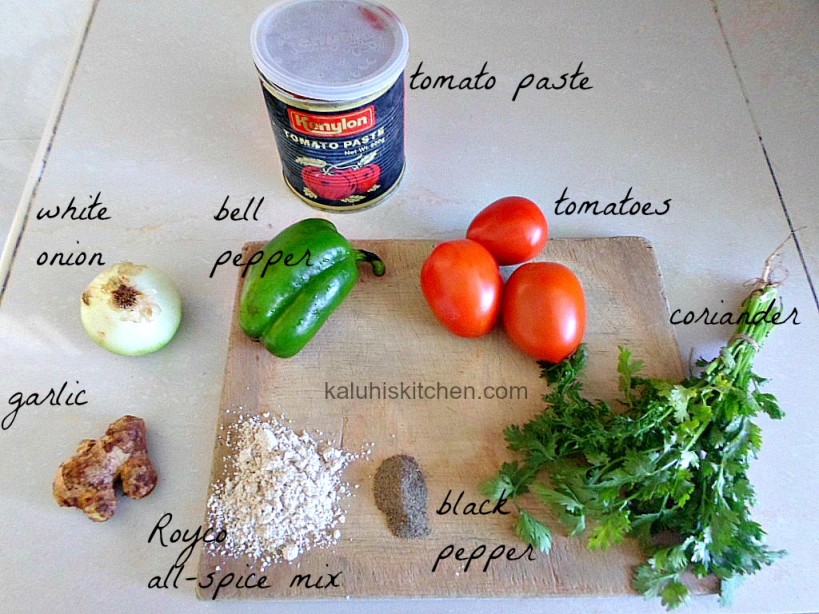 3 Tomatoes, diced
Marinated goat meat
1 white onion, finely chopped
1 green bell pepper finely chopped
1/2 a table spoon of black pepper
1 heaped tablespoon of royco all spice mix
Thumb sized piece of minced ginger
Salt to taste
1 teaspoon of tomato paste
Finely chopped coriander
Method for the thyme and garlic dry fry goat meat 
Take your garlic cloves  peel them and crush them into a paste. In a separate container, mix your plain yoghurt, dark mushroom soy sauce, thyme and lemon juice. After they are all mixed, add your crushed  garlic and mix this. Once they are evenly distributed, pour the content over your sliced goat meat and allow it to sit for not less than 3 hours for the marinade to really infuse. I let mine marinate overnight for 14 hours. My prep time seems long because of the marination time, but cooking takes a shorter time.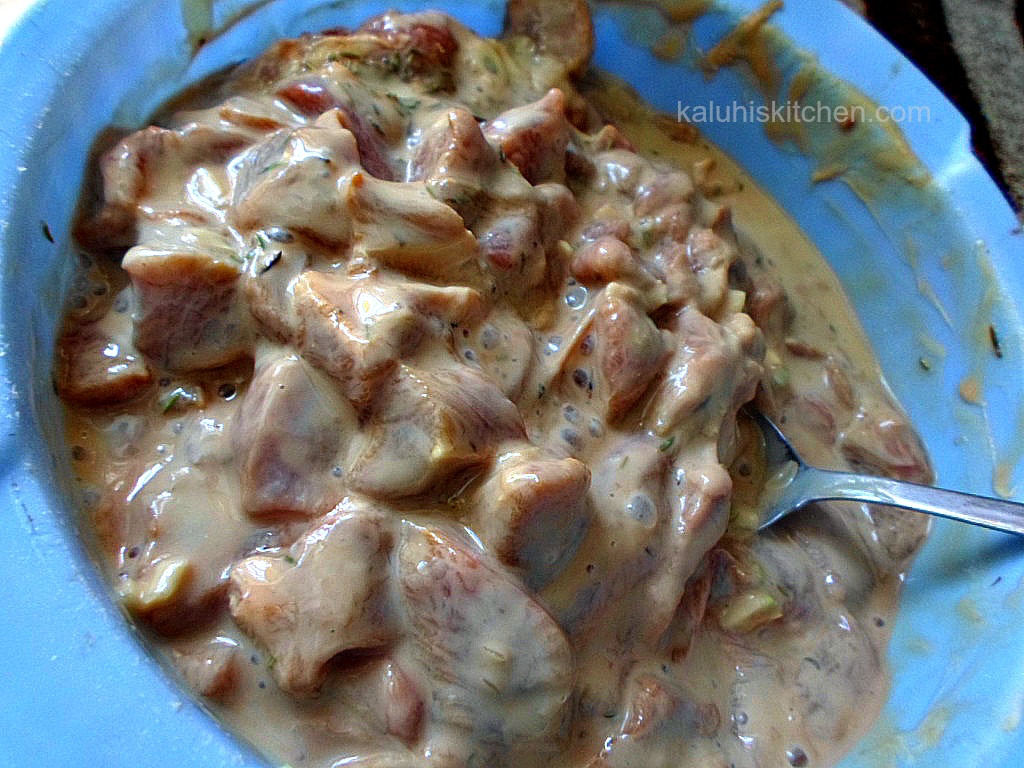 I used the thyme by tropical heat. It costs about kshs. 90 and goes a really long way. You will find it in any supermarket countrywide.
After you are done marinating your meat, put it to boil with the entire contents. Do not rinse it out, it will turn out just fine and much more flavorful. Add 1 cup of beef stock/ vegetable stock or just some water so as to ensure the meat tenderizes.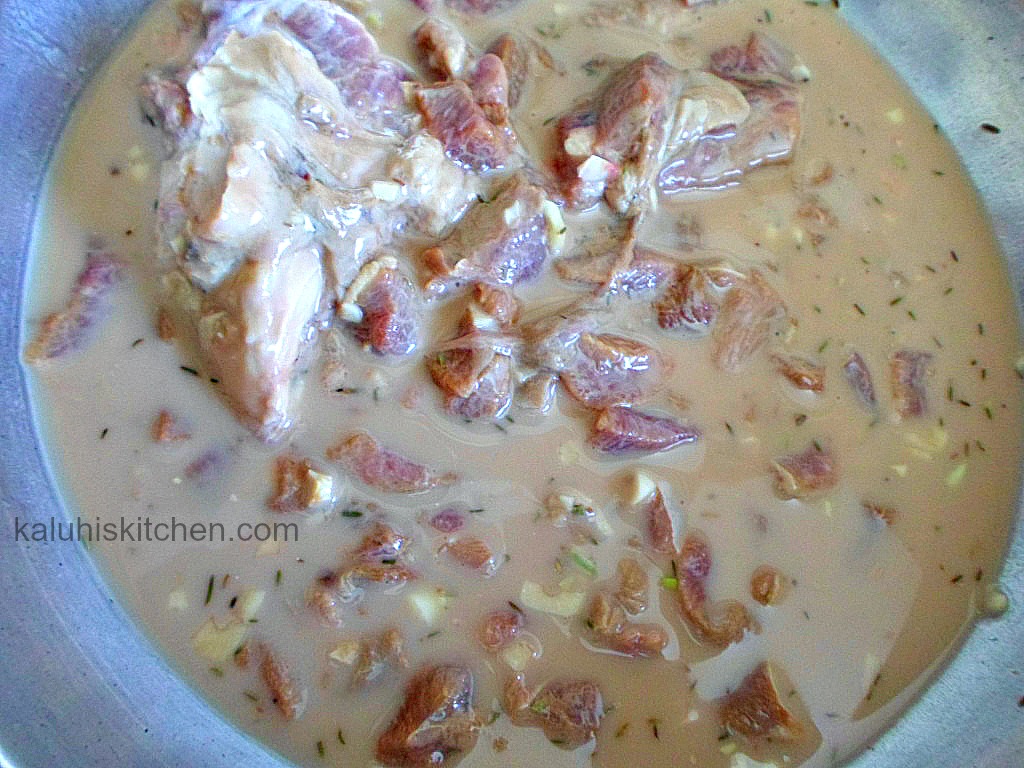 Let this boil until it is cooked through. In Kenya, we  boil our meat before frying or cooking it. This not only shortens the cooking time, but it also makes the meat more tender. The white things are the garlic that were in the marinade. You do not have to remove them as they will be incorporated in the dish during the dry fry process.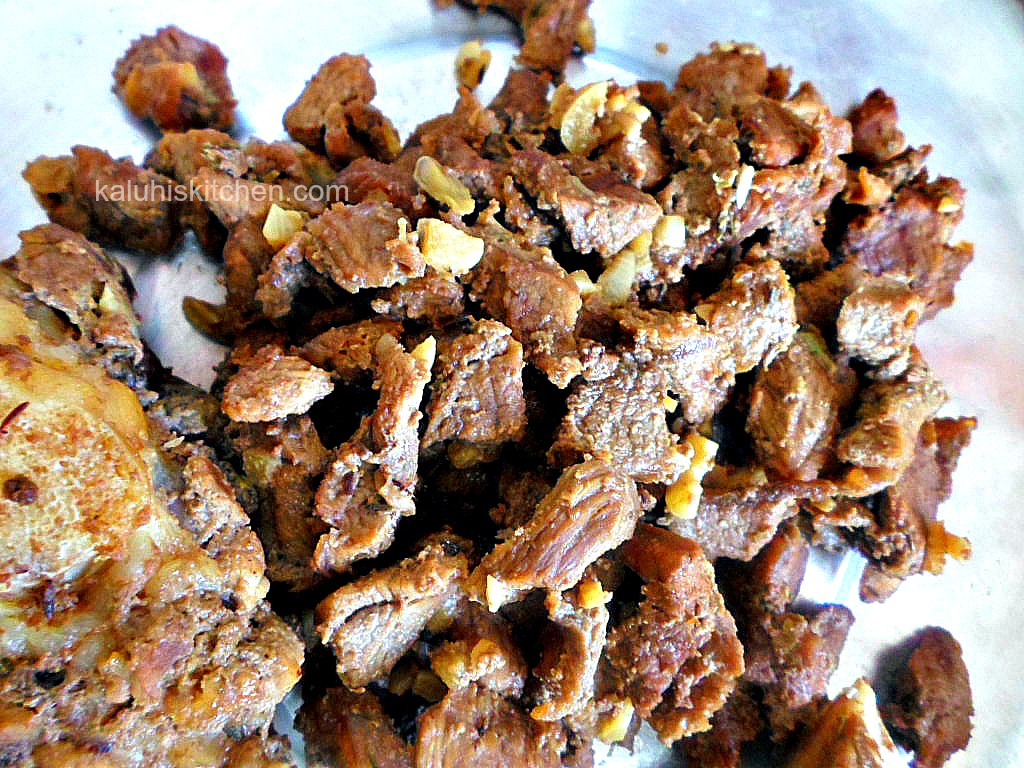 After your meat has boiled, put it aside. In a separate (or the same) frying pan, add your white onions together with your ginger and black pepper and fry. Once your onions are soft, add your tomatoes and let them fry for about 5 minutes until they are soft. Then add your tomato paste and mix this all together. The tomato paste gives the dish deeper color, thickness and better taste and that is why I never leave it out while making my stews or dry fries.
I saw these white onions at city stadium open market and decided to buy some and incorporate them in my next dish. However you can use spring or red onion.

Once the tomatoes have reduced add the goat meat that you had initially set aside. Mix it in. Then, in a small bowl, mix your royco all spice mix, some salt with some water to form a thick paste. Add this to the meat and mix.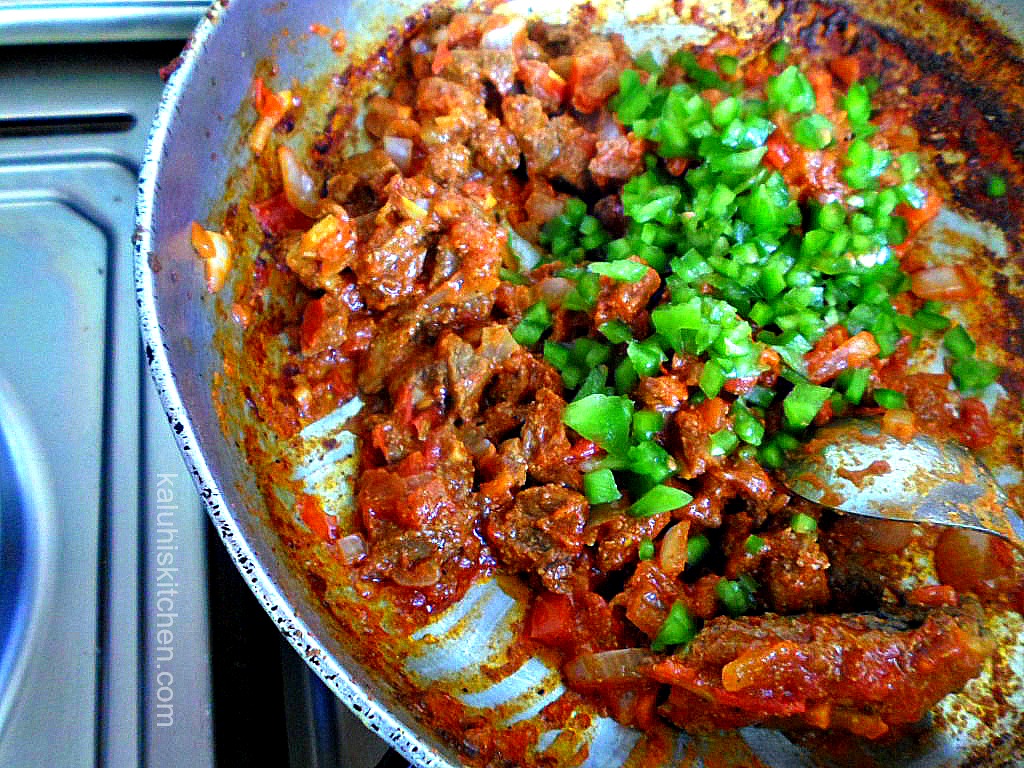 Then add your finely chopped bell pepper and mix it all in. Let this simmer for about 10-15 minutes. Remove the dry fry goat meat from the heat and garnish with the finely chopped coriander.
Done!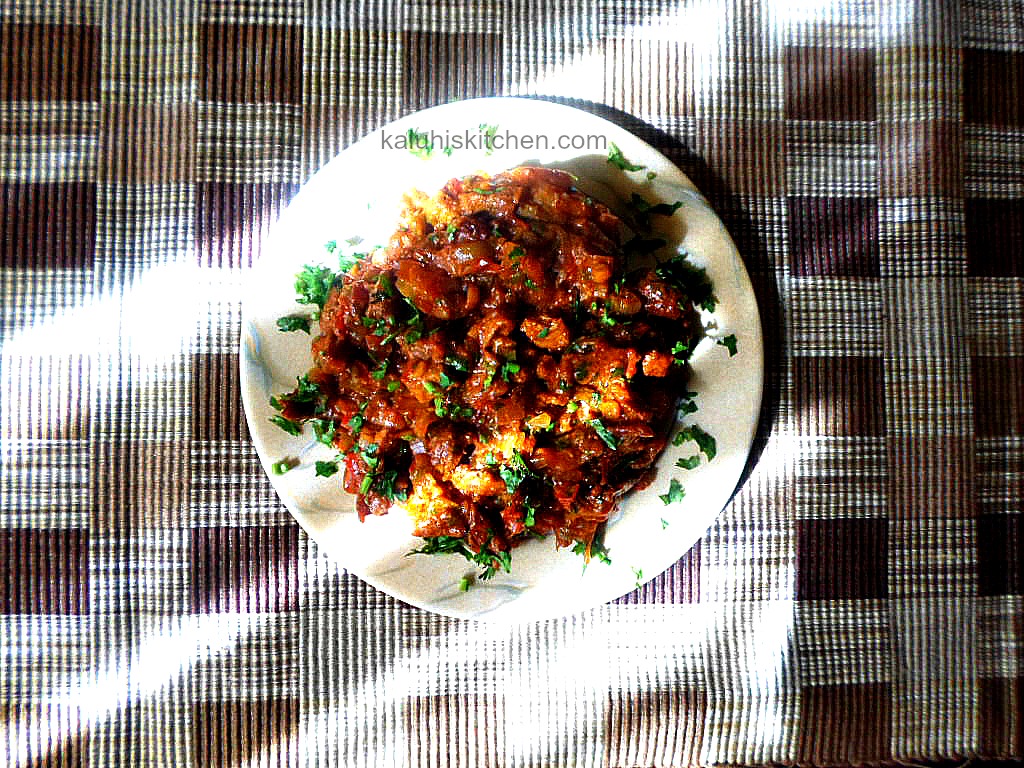 Besides it's distinct taste, thyme has a world of health benefits. You can read through some of those benefits here. This Thyme and garlic dry fry goat meat can go with nearly everything, from rice to potatoes, to salads but goes best with ugali and good veggies on the side.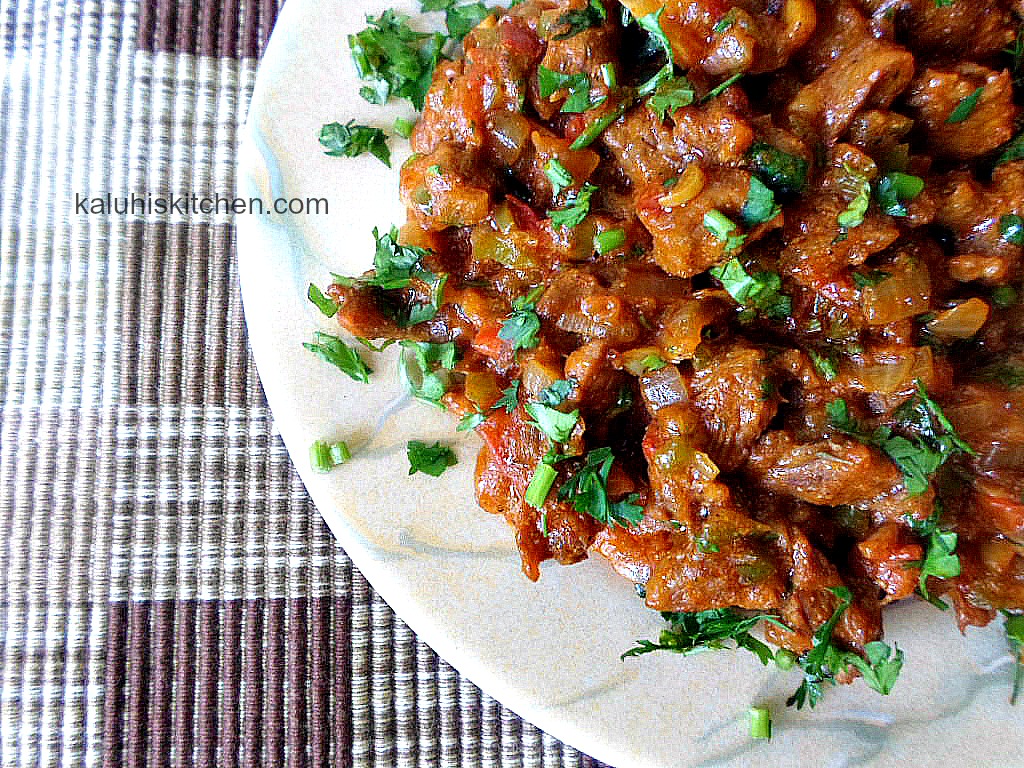 You can use this same recipe for other meats such as beef and it will be just as tasty. But always remember to add more flavor to the food you choose to make. Give this dry fry goat meat a try. You will not regret. 🙂
Love and Love
-KALUHI
---
Download the full recipe here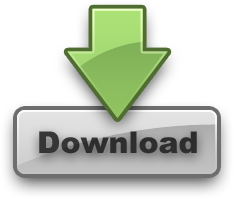 ---
All content and images are copyright protected by



Do not copy in part or whole without giving due credit.