I had wanted to type out this blog Wednesday last week so that it could be ready and scheduled for you guys by Friday last week. However my Wednesday was at the mercy of someone who could not keep time and just like that my whole day was wasted and ruined (and they did not apologize for keeping me waiting for 3 hours!! *flips table*). If you know me well, you know 'African Timing' in one of my top pet peeves and just like that my mood was severely dampened. I got home so tired, and quite disappointed, but decided to get my mood up by talking to you guys <3.I did that by holding an 'ASK ME ANYTHING' on all my social media platforms. My Facebook and Instagram audience are a bit more reserved and I think scared to actually ask me anything (why are you scared of me guys? I don't bite) But my twitter fam went all out! That is where the party was! I laughed non-stop from 6 p.m to 11 p.m! When I told them to ask me anything, Lord, I opened Pandora's Box and funny enough, I thoroughly enjoyed it! You can check it out here!
I finally got time later last week to type this blog and three other recipes I am looking forward to sharing with you in the coming weeks. So first, allow me to share something really sweet and delicious that my two younger sisters enjoyed and I know you will too!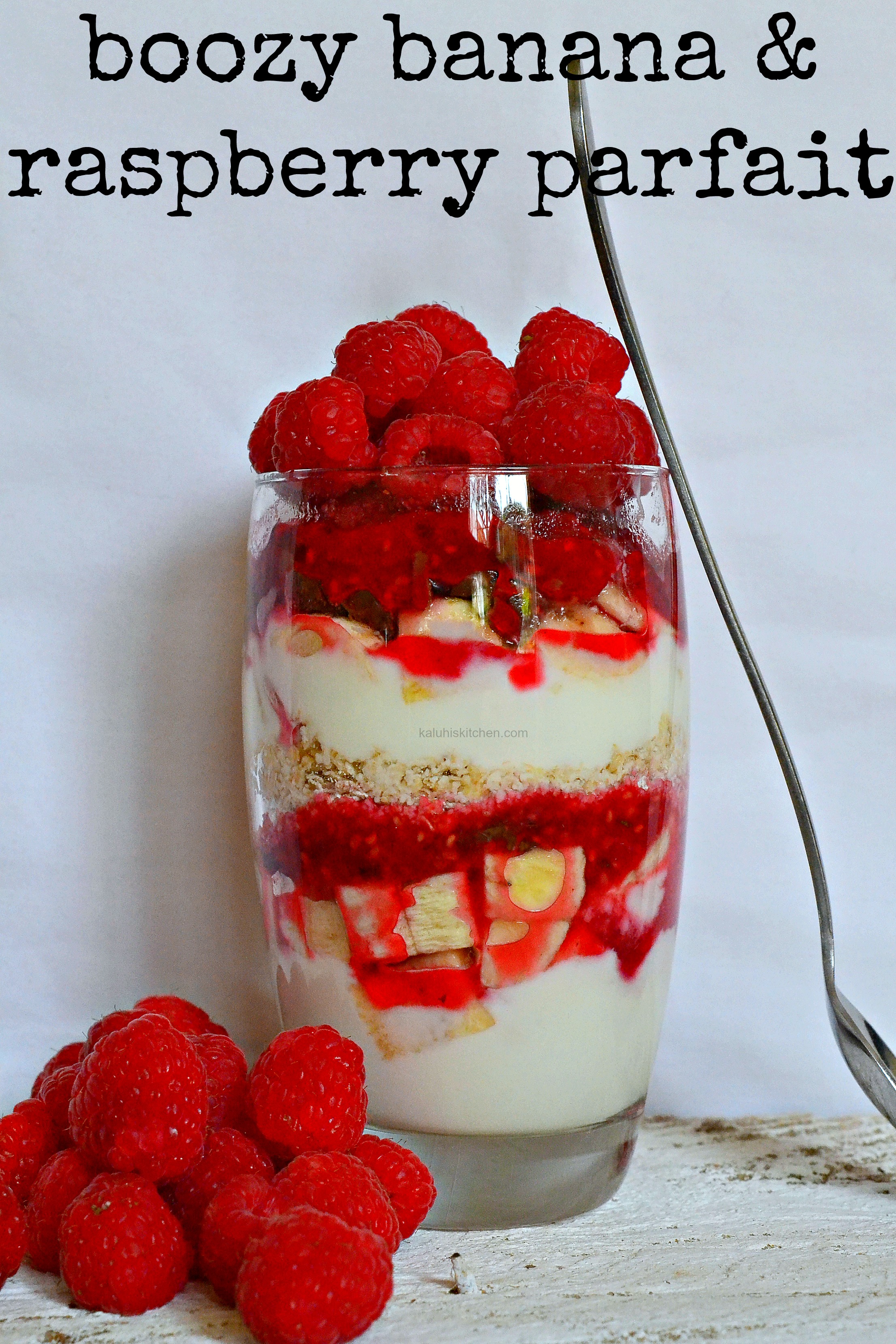 PREP TIME: 20 MIN     MAKE TIME: 20      MIN MAKES: 2
Ingredients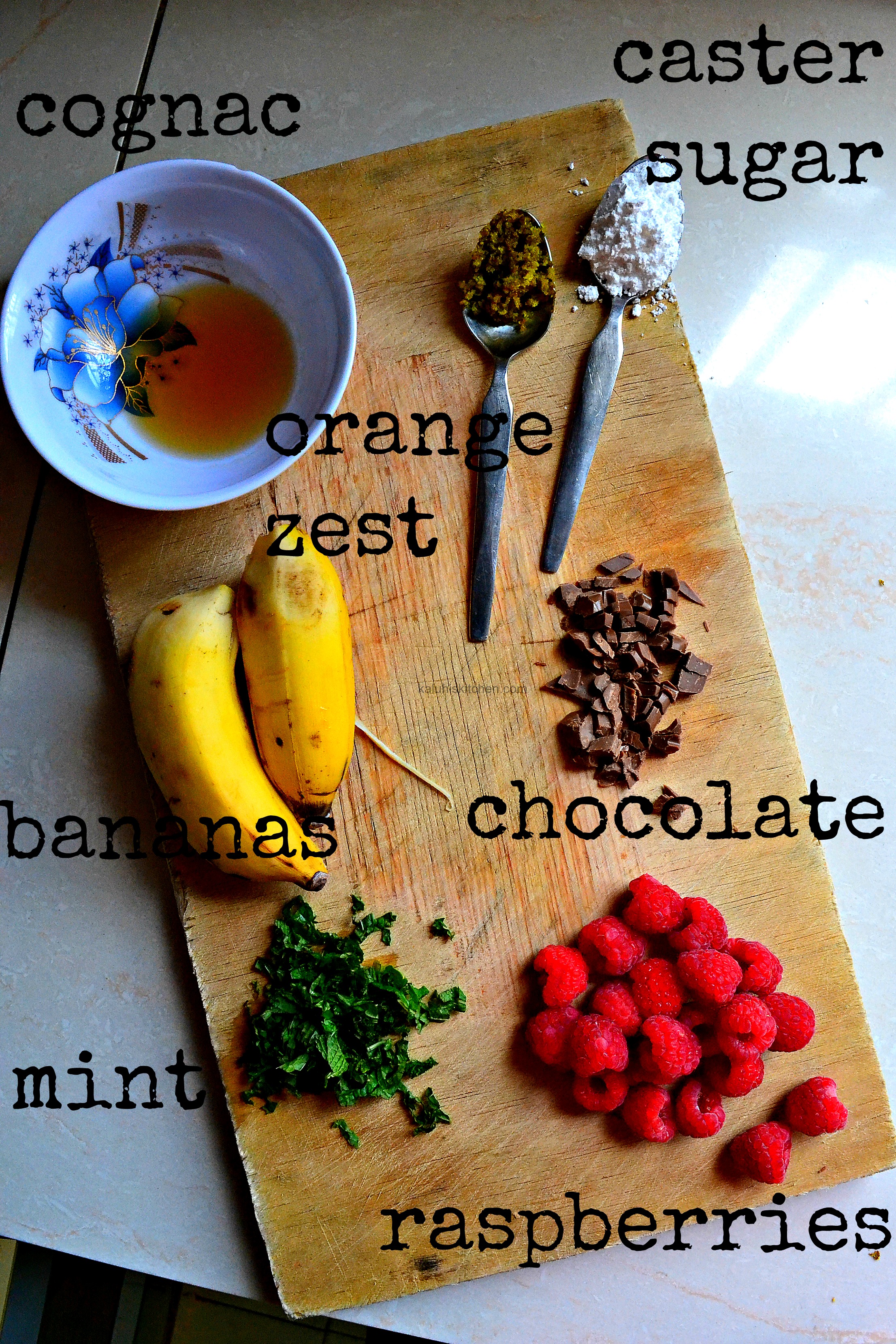 400g of raspberries
3 tablespoons of cognac
1 teaspoon of orange zest
1/2 a tablespoon of finely chopped mint
1 cup of plain yogurt
2 sweet bananas
1/2 a cup of roughly chopped milk chocolate
1 tablespoon of caster sugar
Method
In a pan, add your raspberries and caster sugar. On medium low heat, let these cook down until the raspberries have just started to seep. I bought my raspberries from CarreFour where they were going for 89 shillings a pack, which I think was pretty fair! My mint cost 20 bob.Besides raspberries, you can use plums, grapes, strawberries, mango; any sweet fruit.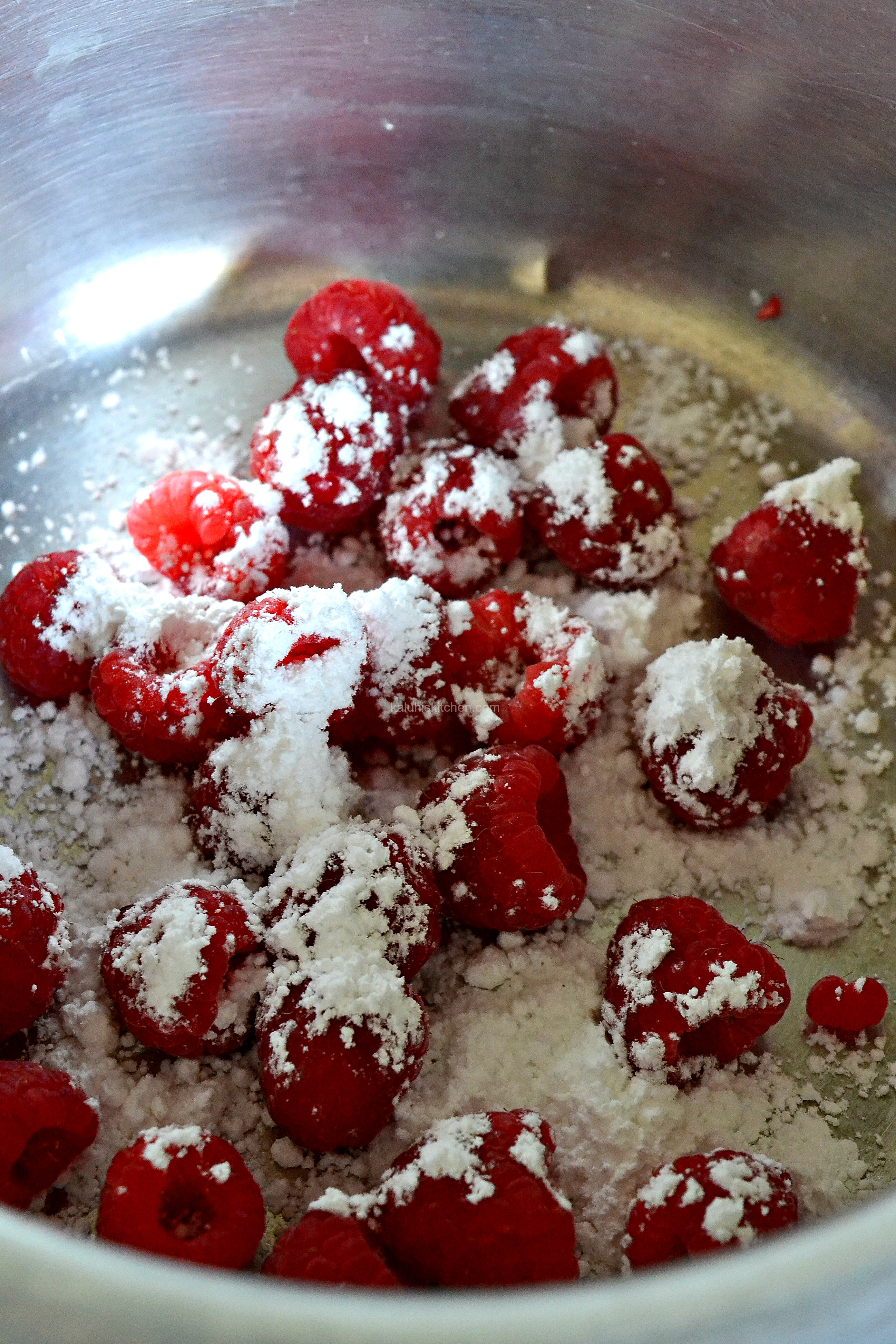 Add the mint, orange zest and cognac and let this simmer down for about 5-7 minutes. When I say orange zest, I mean the grated rind of an orange. You can use any other citrus fruit, preferably limes or tangerine. Be careful to only grate the colored part as the white part will introduce  bitterness to your sauce that is totally not needed.
I used cognac because that is what I had at hand. For this dessert, whiskey, brandy or rum would make perfect substitutes for cognac. If you do not take alcohol, you can remove it entirely from this recipe but note it will not taste the same as mine did.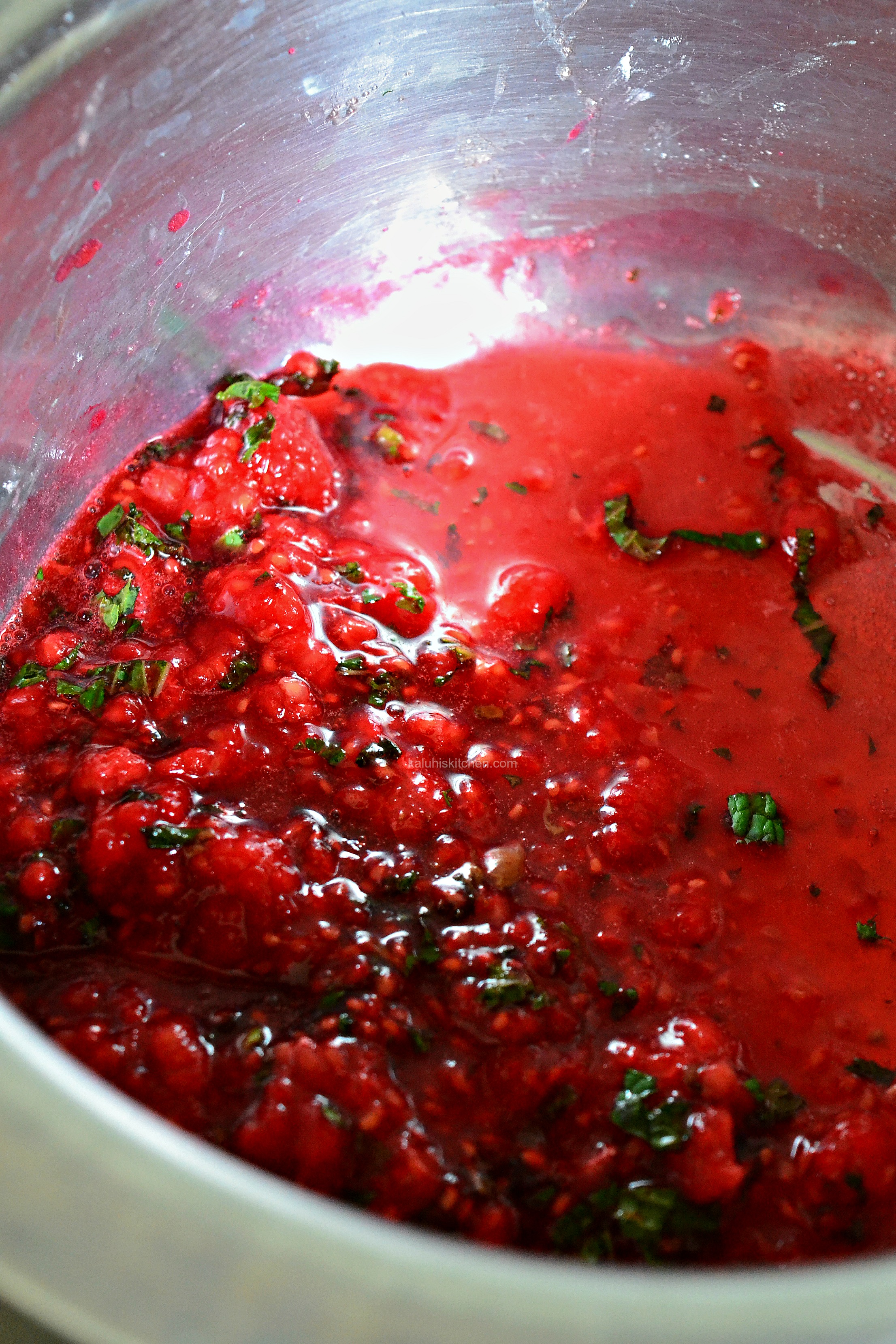 You can use this sauce over your crepes, pancakes  and fresh cakes to add a little kick to your brunch sessions. So easy to make yet adds a lot of character to almost anything it is added to!
The alcohol will burn off as the sauce simmers and the sauce flavors to completely meld. You will not get drunk when you have this dessert, but what we are going after is the deeper flavors and notes of the beverage sans the alcohol. It will look like this once you are done: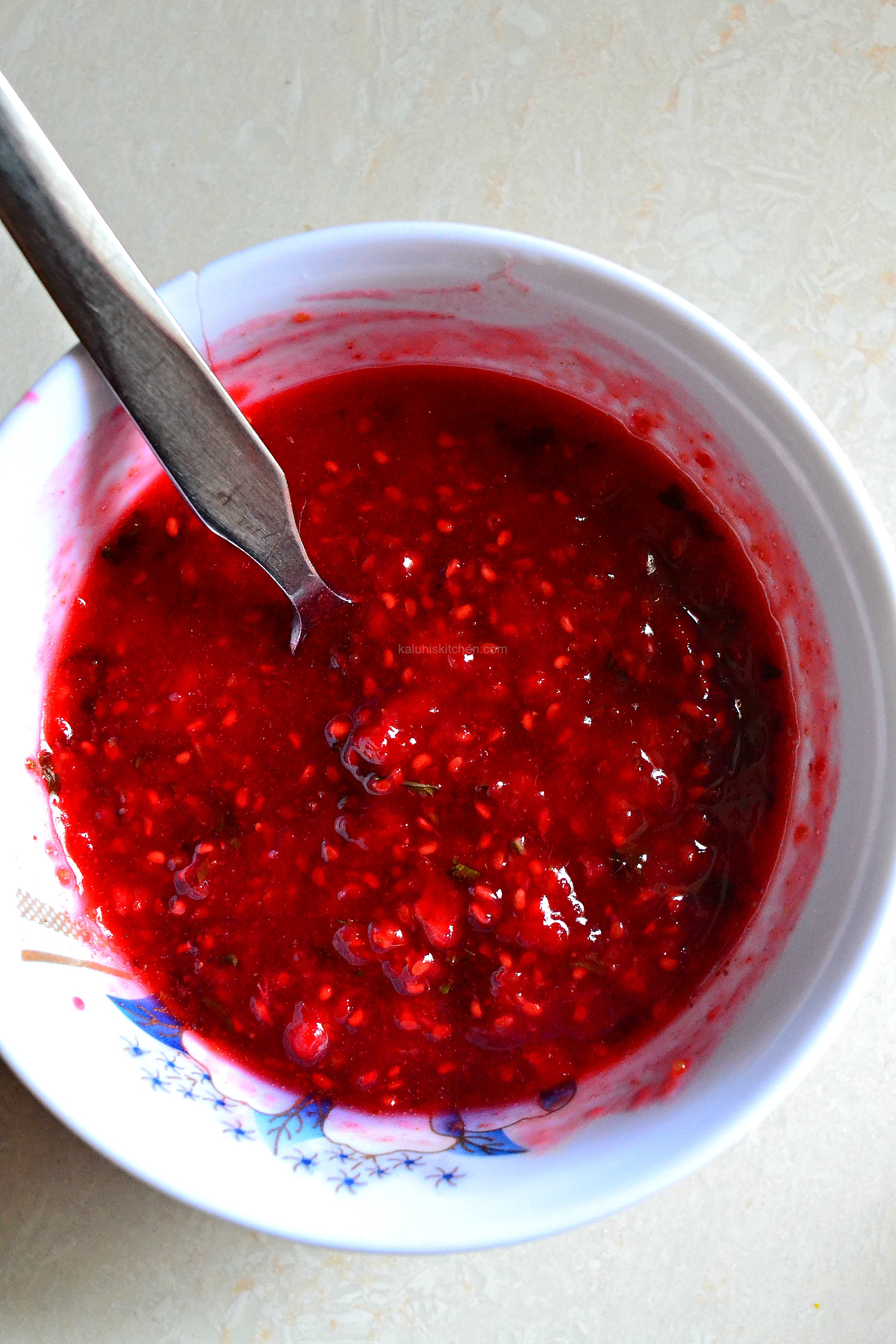 Once done, remove from the heat and allow to cool.
Begin layering your parfait, starting with the yogurt at the bottom, then your bananas, then the boozy raspberry syrup, some chocolate. There is no rule for the order of layering, this is just what I went by when I was layering mine. :))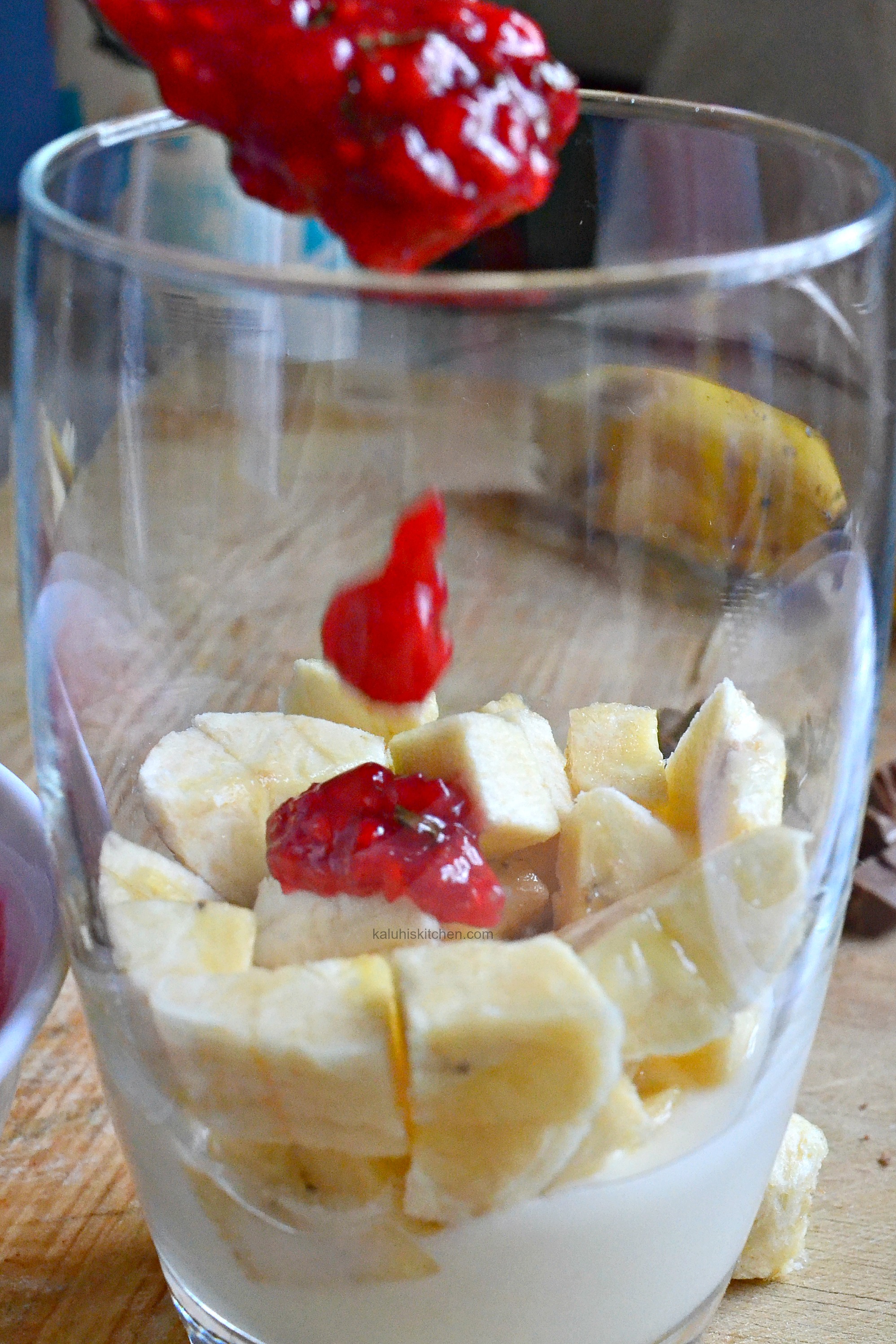 Repeat the same till the top of your tumbler than garnish with some fresh raspberries and serve.
For me, this boozy banana and raspberry parfait was the perfect dessert or snack if you may! It had the perfect balance of fresh raspberry, tang flavor or the orange zest that balanced out the sweetness of the syrup. The chocolate went really well with both the mint and the zest. The dairy of the yogurt and the taste of the sweet bananas was soft to the palate and complimented all the sweet notes there in. The booziness of the cognac ties everything together and adds character to what would otherwise be an ordinary dessert.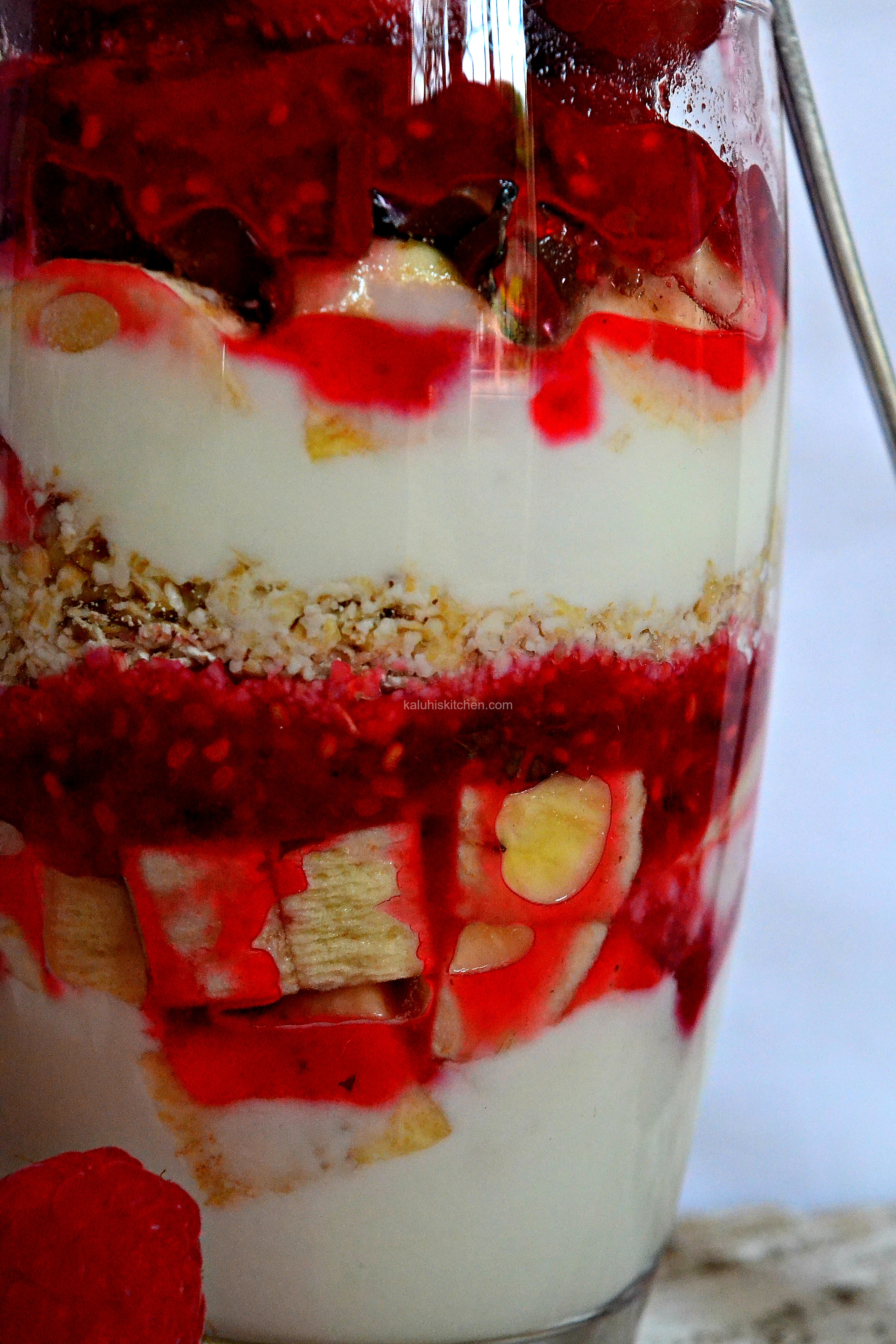 You can try this out with any sweet fruit you have at hand and any other alcoholic drink as I have recommended above. Play around with this recipe and let me know how it goes and which bomb [insert fire emoji] flavors you develop.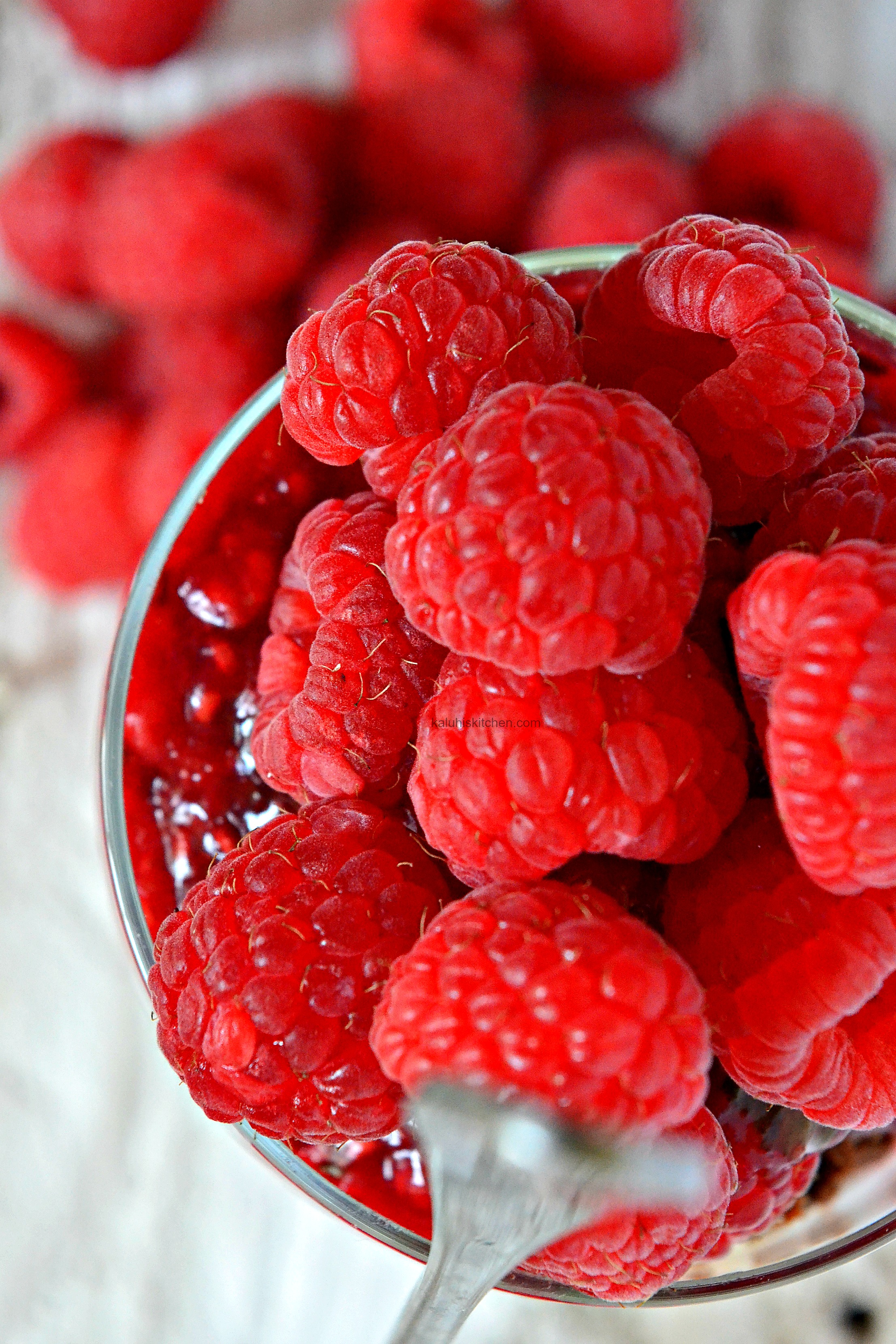 And the beauty about this is, you can have it slightly chilled on a hot afternoon, or at room temperature on a cooler day indoors. Either way, your tummy will thank you!
To all things delicious!
-K
---
Get your downloadable recipe here :))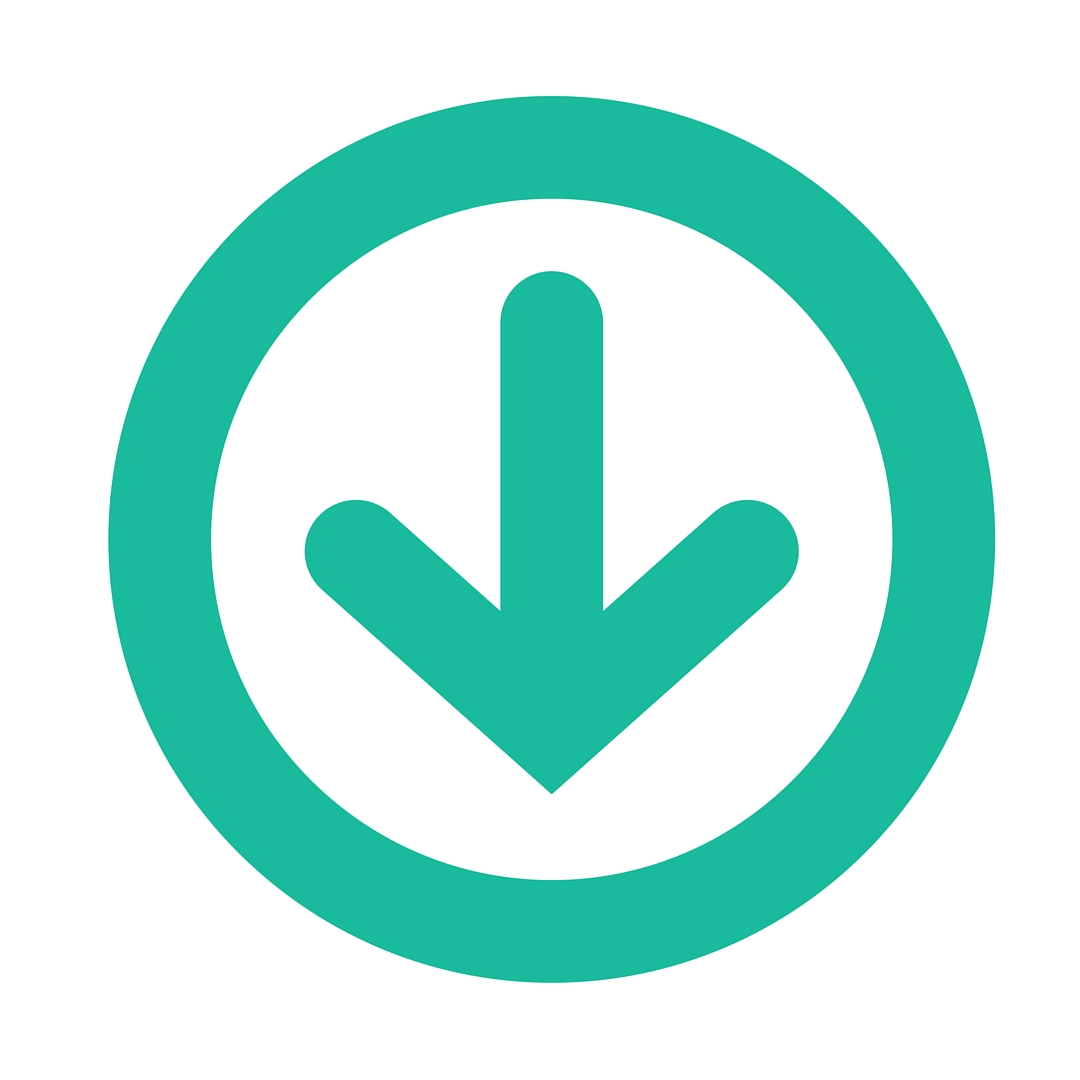 ---
All content and images are copyright protected by



Do not copy in part or whole without giving due credit.