I cannot begin to explain how fast December melted right through my fingers. For me, it has been my most intense, most fast paced month of 2021. One minute it was 1st, the next, it was 2 days to Christmas. What a ride! I have had the highest highs, and my lowest lows were definitely this month too. Even then, I celebrate the silver linings.
We are smack in the festive season and it cannot be complete without a delicious chicken dish to bring all of us together. There are billions of ways to prepare and enjoy chicken,  however one that always speaks to my soul is kuku kienyeji. I love my kienyeji and to me, it is the taste of home. For this Christmas season, I hope you get to enjoy my roasted garlic and rosemary kuku kienyeji.
This post is in collaboration with Kenchic Limited and I have a massive giveaway for you guys!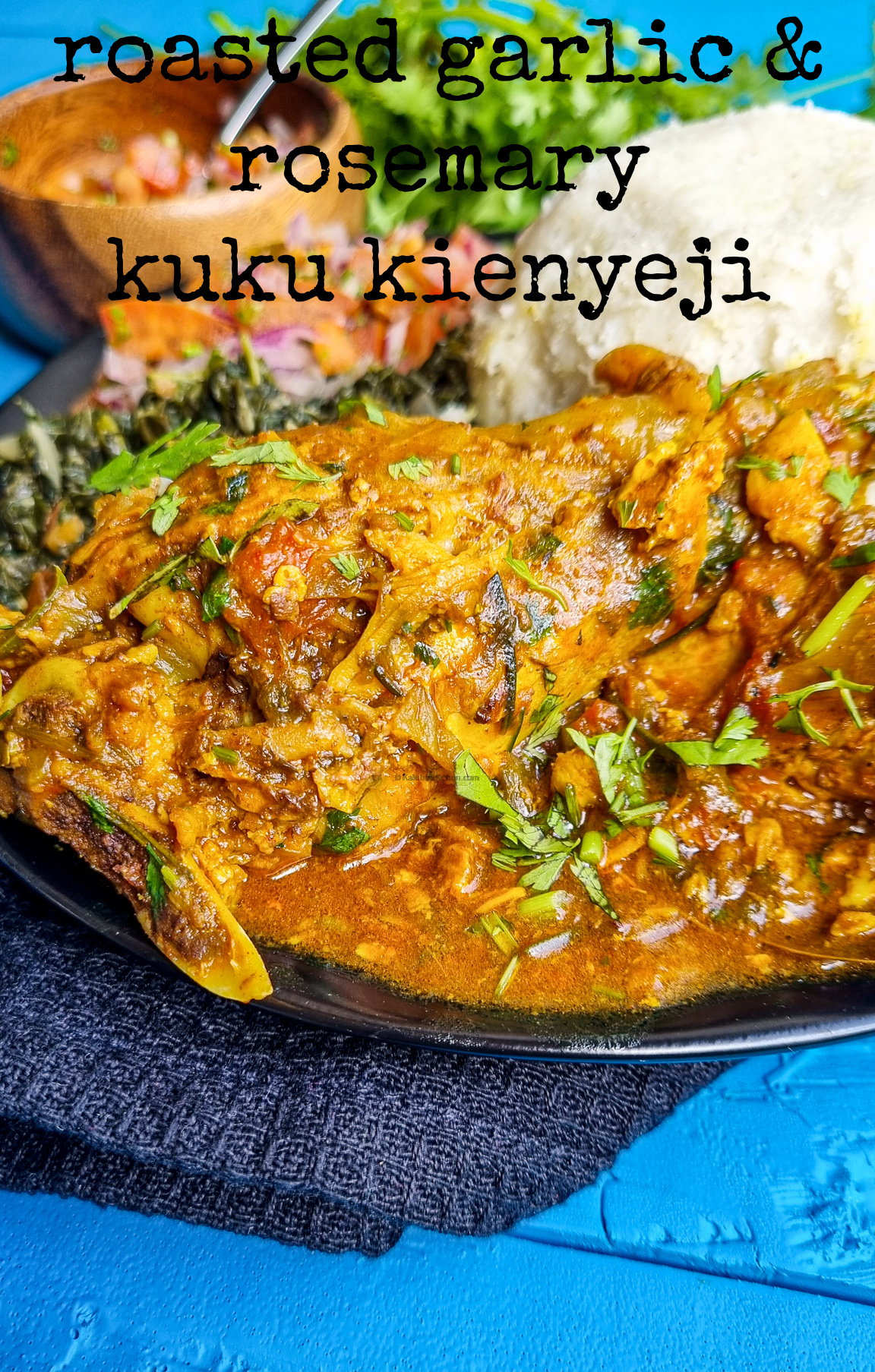 I made a dope vid to accompany the blog post. Do watch below, and subscribe!

Ingredients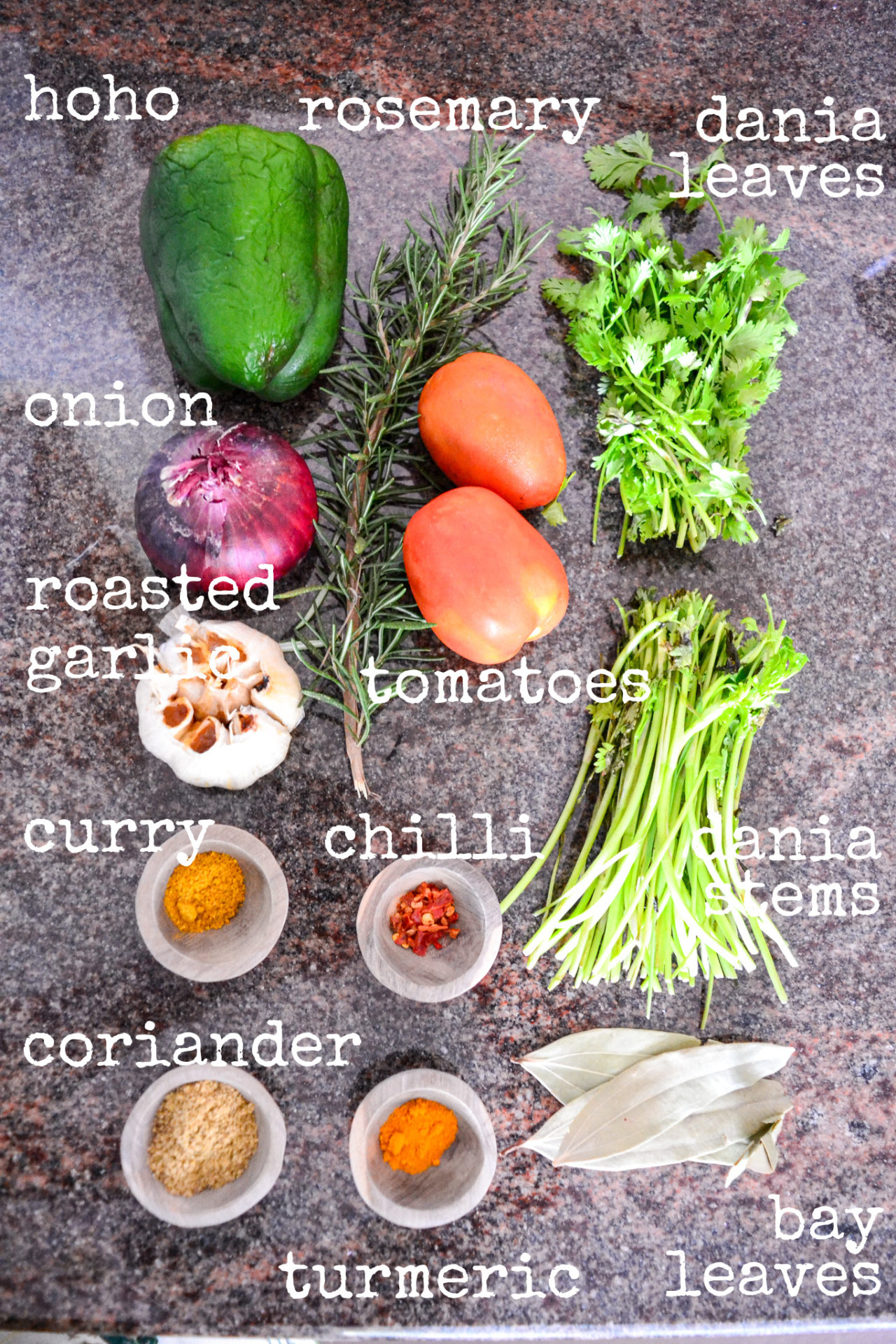 To boil:
3kg of Kenchic kuku kienyeji (free range chicken)
1 large sprig of rosemary
2 sprigs of thyme
7 cloves of garlic
1.2 liters of water (more if needed)
1/2 cup of Munyu mukhereka (optional)
To stew:
1 red onion, diced
1 cup of chopped dania stems
1 green hoho (bell pepper), diced
1 bulb of roasted garlic
1 sprig of rosemary
2 tomatoes, diced
2 bay leaves
1 tablespoon of tomato paste
1 tablespoon of curry
1 tablespoon of turmeric
1 1/2 tablespoon of coriander powder
1/2 teaspoon of chili flakes
Dania leaves to garnish
Salt to taste
Vegetable oil for cooking
About Kenchic
When I think about Kenchic, the first thing that pops into my head is the numerous fast food joints they had all over the country in the 2000s. Nostalgically, I remember them as a brand that owned the takeaway chicken scene.
They have since grown and unbeknownst to most, they have plenty under their umbrella of products. They have chicken smokies, chicken sausages, spring chicken, kienyeji chicken (free range/traditional chickens), and also packed cut pieces. Today, we shall focus on the traditional chicken! But first,  let's answer some questions and a couple of facts straight so that you guys make purchase decisions from a point of knowledge.
Why are the birds so large?
They are meaty and healthy because they are consciously fed all food groups and a lot of care and research goes into the feed of the chicken. Kenchic ensures that the chicken get their daily requirement, both in quantity and nutritional value. That allows them to hit their growth targets a lot faster compared to chicken that are just left to roam. Neither is bad, nor is neither superior to the other, they are just different.
The one I used for this recipe was nearly 3 kgs.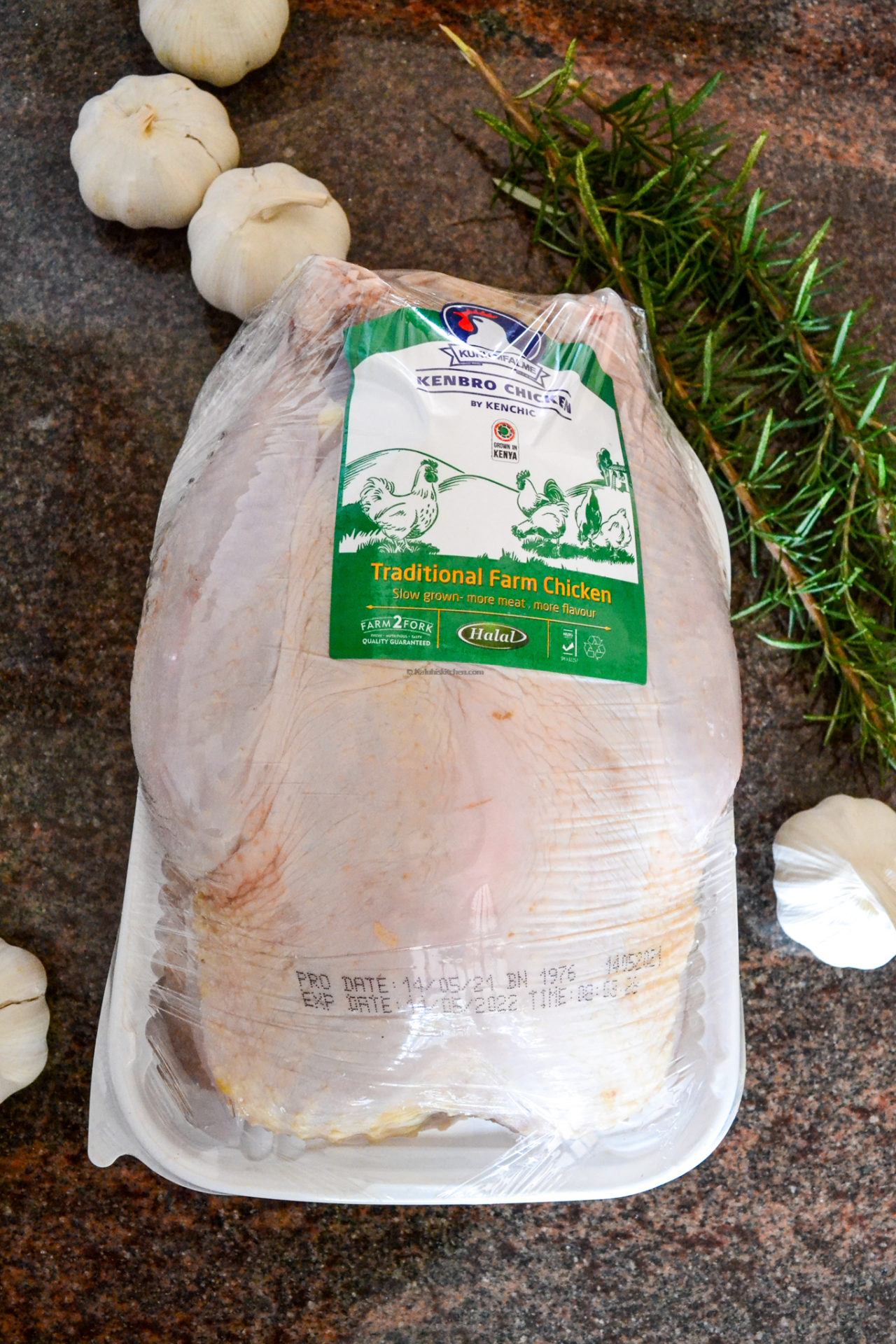 "Does buying in supermarket mean quality is compromised?"
Not at all, love. It shall be A-ok. You will buy the bird from the freezer section.  It will be frozen to preserve it's freshness so that when it gets to you, it is at it's very best.
"Does it take as long to boil?"
It does not. The chicken does take more time to boil than a pure broiler, but definitely less time than a kienyeji straight from Maragoli.  The meat is also not as dark and the fat not as yellow, but the taste is very much kienyeji.
"Because this is locally sourced albeit commercial,  how tight are quality controls?"
Kenchic have a strict farm to fork policy and sio ati a policy they have just because it looks shiny on paper, but they practice it and live it. Every single bird that is hatched is raised on their clean farms, fed balanced organic diets and gently harvested. They live good lives, so the food that gets to you has good vibes. Not only that, their farm to fork policy ensures traceability; such that the chicken on your plate can be traced back right to the very minute it was hatched and from which chicken. Though extremely rare, in the event of a problem with product, the traceability allows for easy nipping at the bud of any quality problem that may have arose.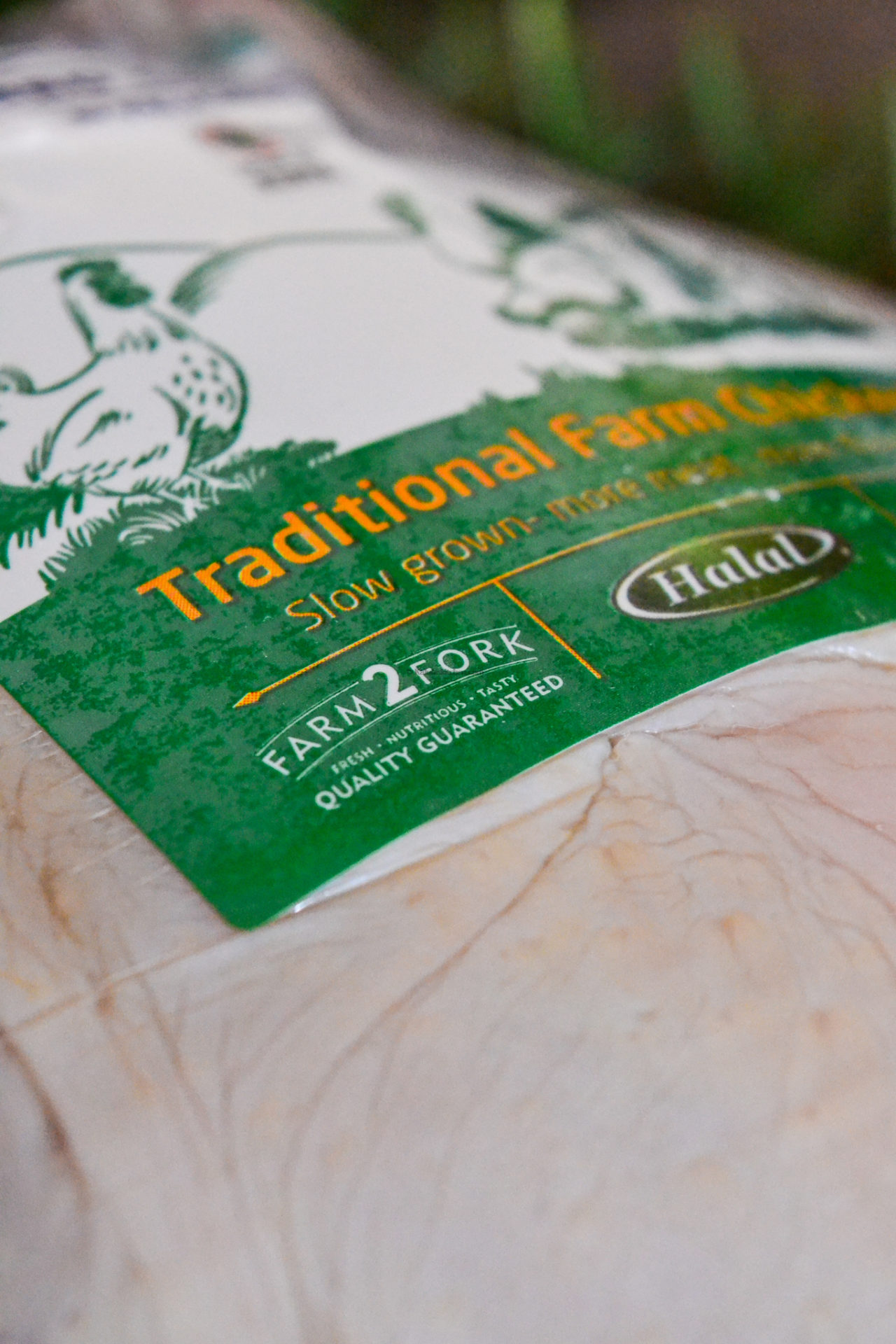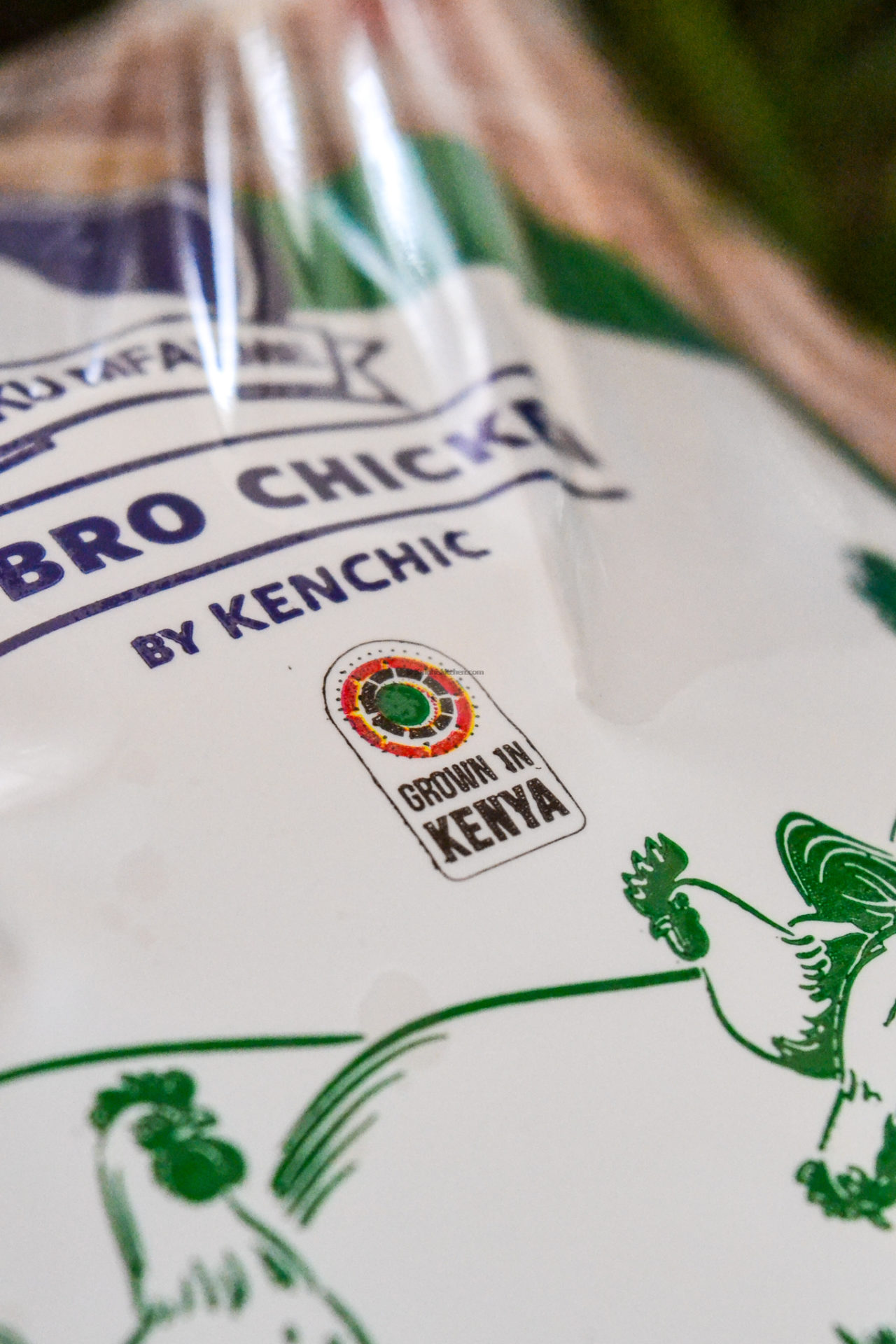 I spoke more in-depth about myths, misconceptions and answered more questions on today's complimentary video from 1.23 – 6.00.
Now let's cook!
Method
Begin by boiling the chicken until tender. One of the questions I get a lot is: "Kaluhi,  how do I make my Kienyeji tender?" And my answer is always the same: boil it until it is tender. It will take some time, and kienyeji demands it. It is not a dish that is to be rushed. Let the bird lead you: you know you are done once it's tender. On this day, my bird took an hour and a half on the heat.
Some may take longer, which is totally fine, but all you need to ensure is it is tender before stewing. Allow the bird to lead you.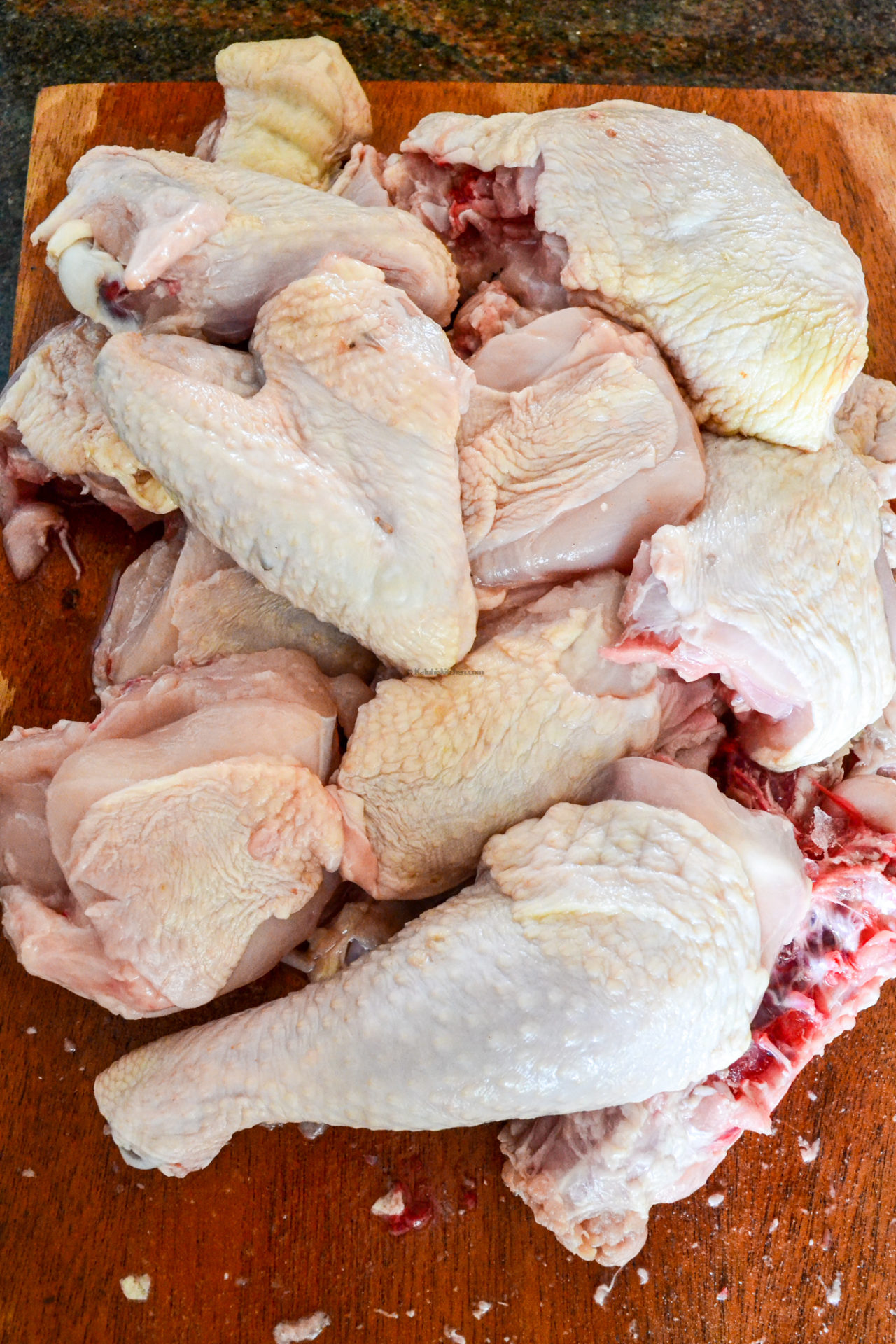 For this recipe, carve the chicken, place it into your sufuria along with the herby ingredients and allow to boil. The flavor will infuse into the meat making it a lot tastier too!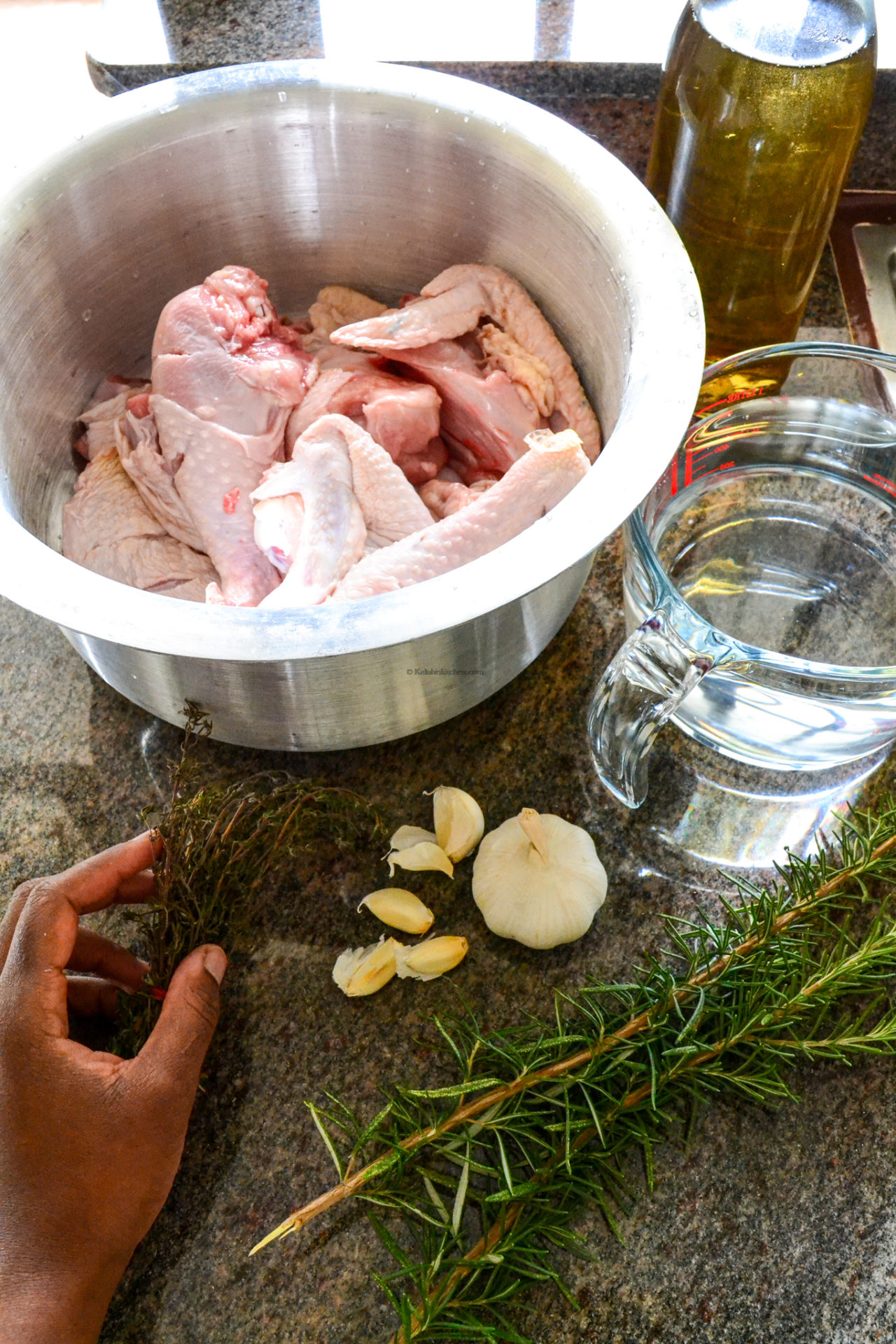 The Munyu Mukherekha is optional, however if you can get your hands on some, add some in. Munyu Mukherekha is a salt derived form the strained liquid of steeped dried and burnt matoke peel ash that doubles as a natural meat tenderizer and is a household ingredient for those of us from Western Kenya.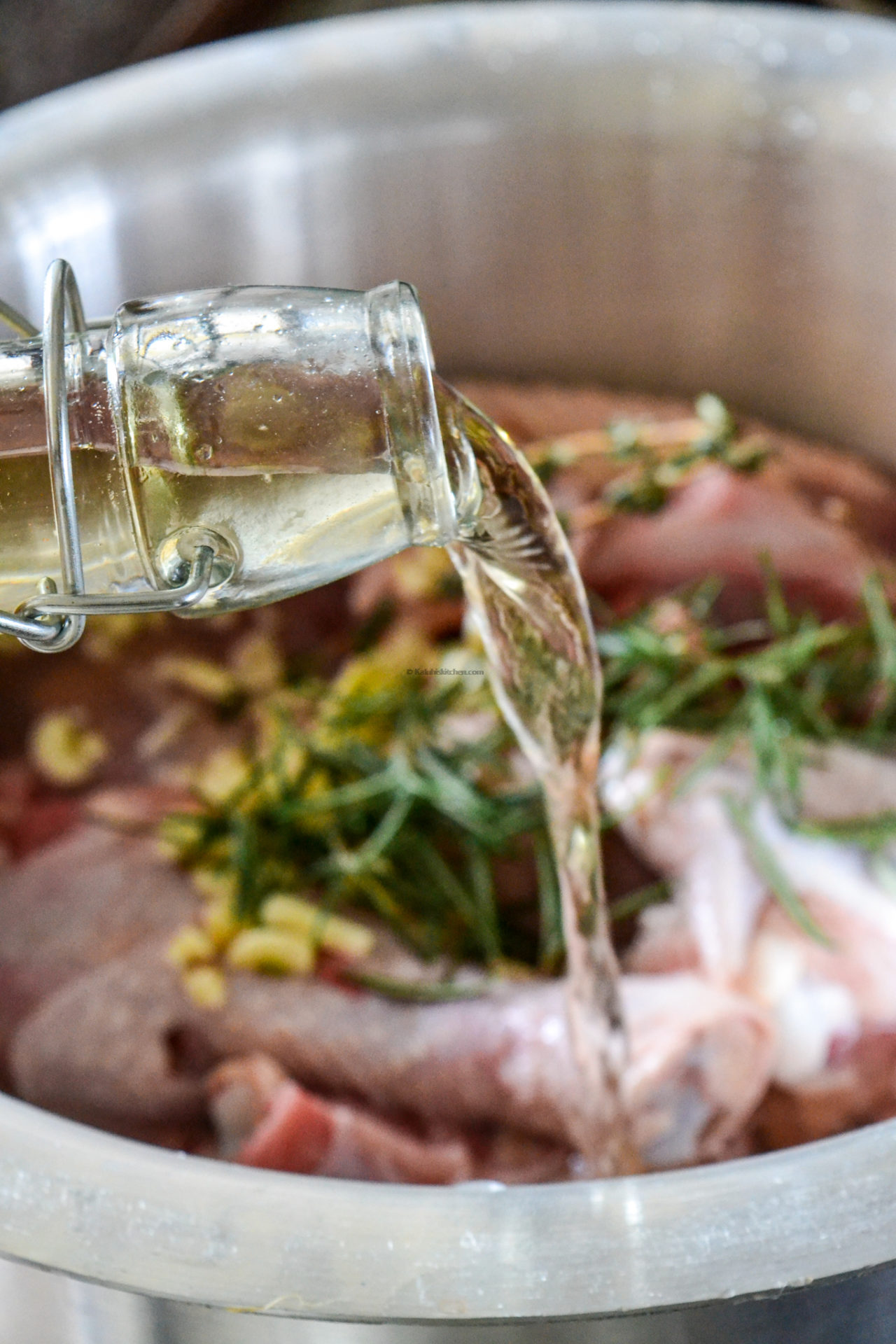 As that is going, roast your garlic: slice the top, douse some oil and cover in foil. Roast at 200c for 2 hours. Roasted garlic elevates the flavor of ANYTHING! I explained the method in depth in this blog post, however this is something I enjoy having in my kitchen.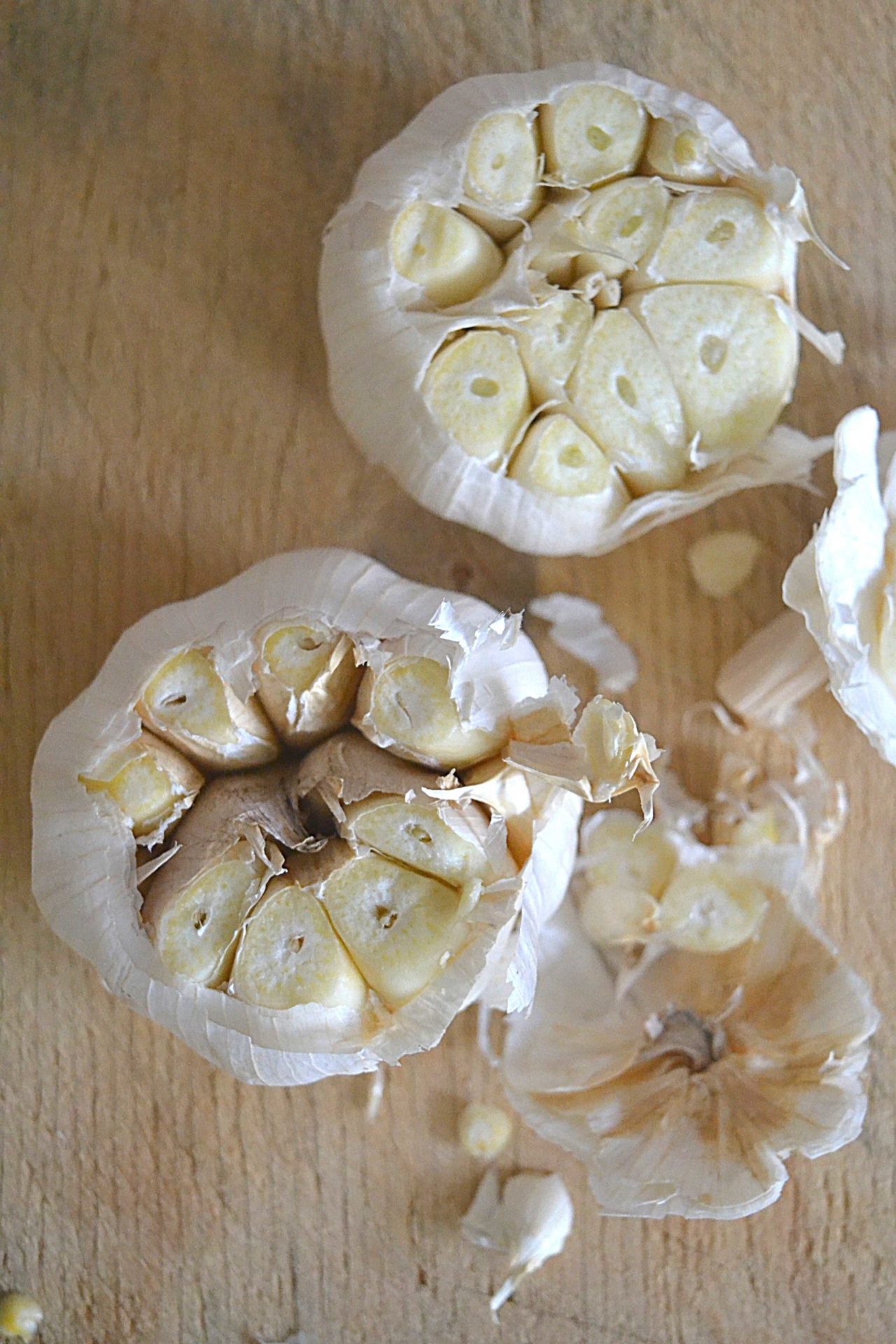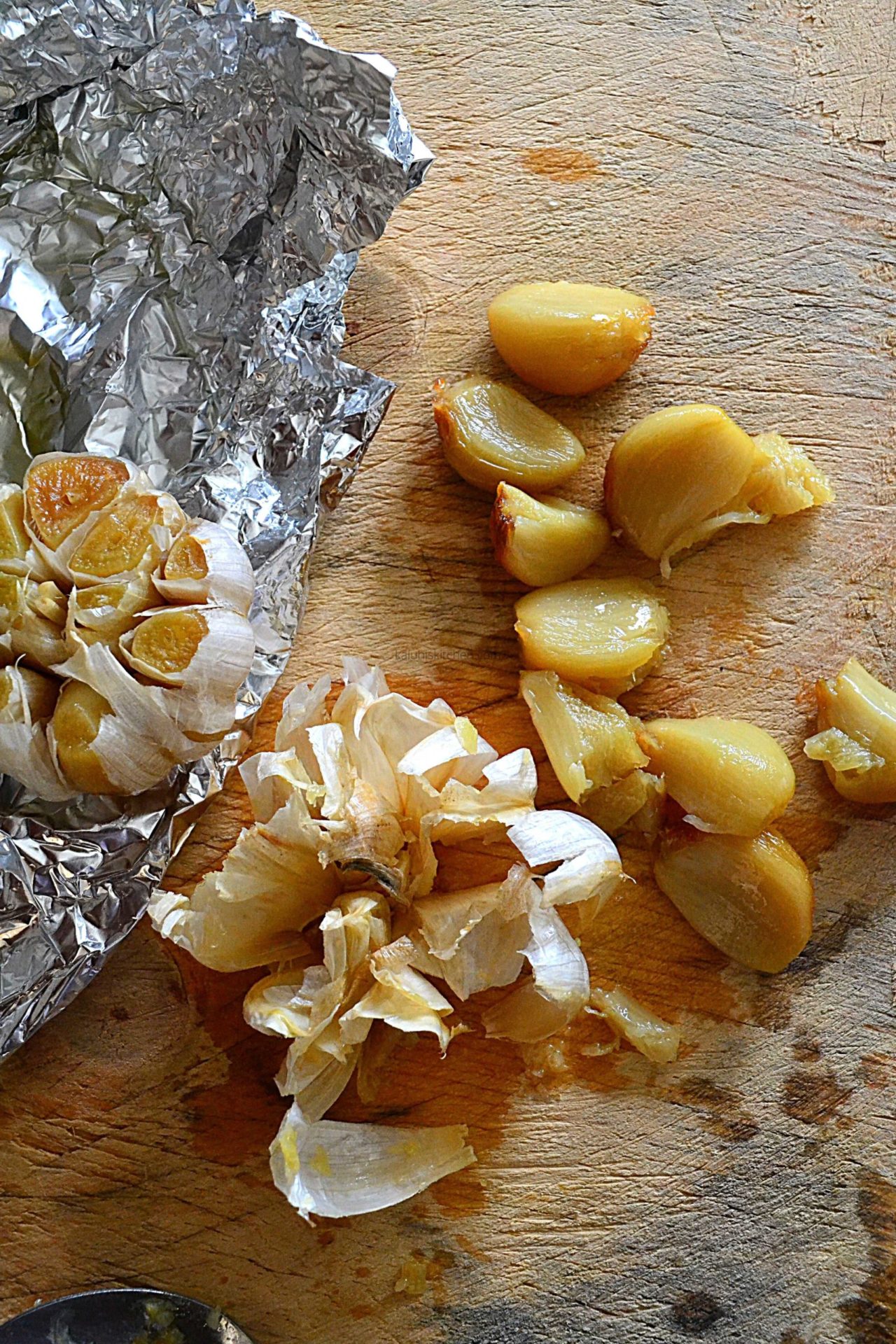 ** The boiling of the chicken and roasting of garlic can be done in advance in the interest of saving time.
With those done, we now proceed to stew.
To stew: in your sufuria that has some oil and salt, add in your red onion, dania stems, hoho, roasted garlic and rosemary. A great herby base makes for a spectacular foundation to build flavor upon and this recipe came readzy baby! The rosemary & roasted garlic at this stage will also rope on the same fresh notes from the flesh of the chicken, creating the most beautiful symphony of flavor. Sautee until softened and fragrant.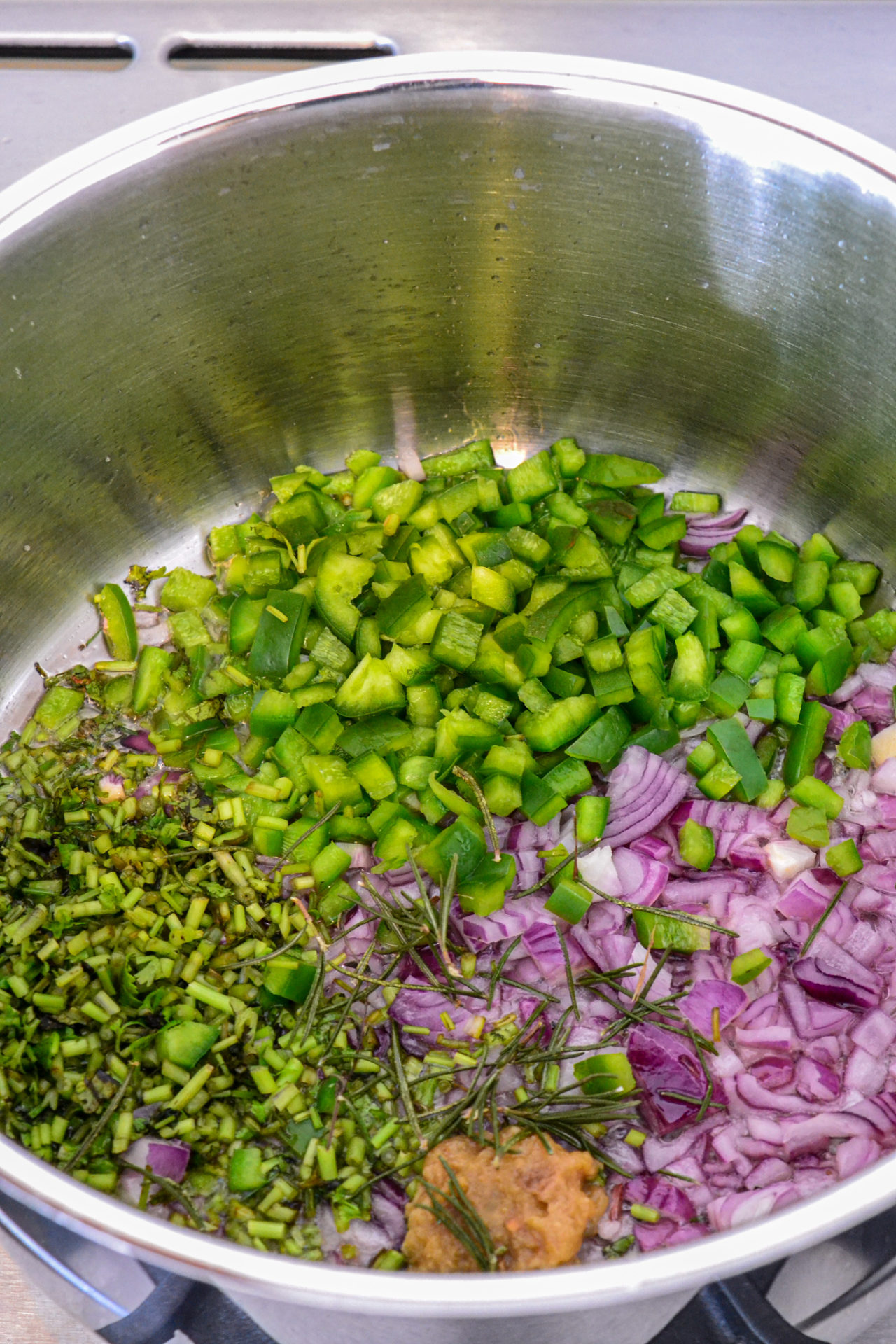 Add in the tomatoes, tomato paste, bay leaves and spices. Pour in some hot water (or stock) and allow the spices to cook down and the sauce to thicken. This will take about 10-15 minutes.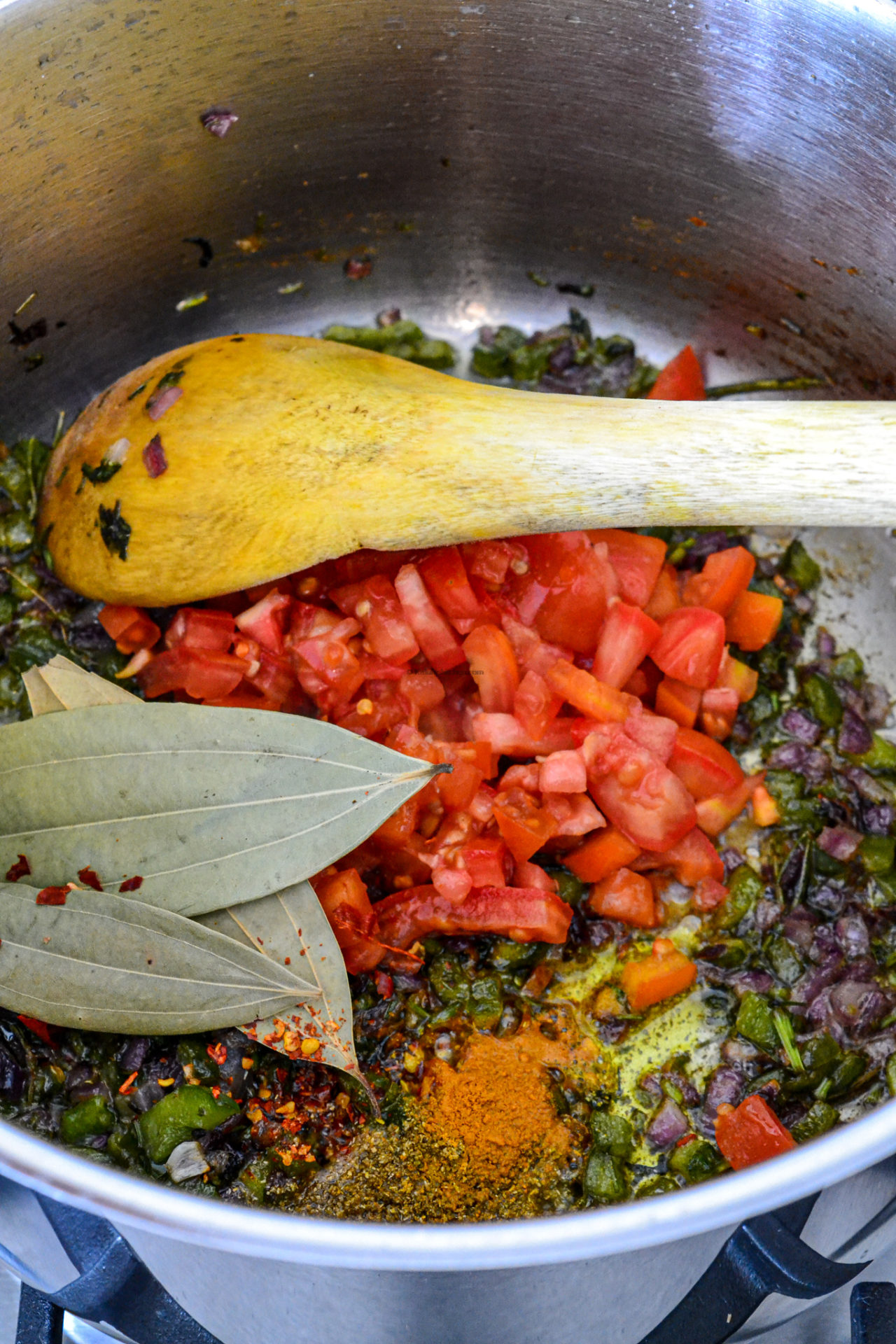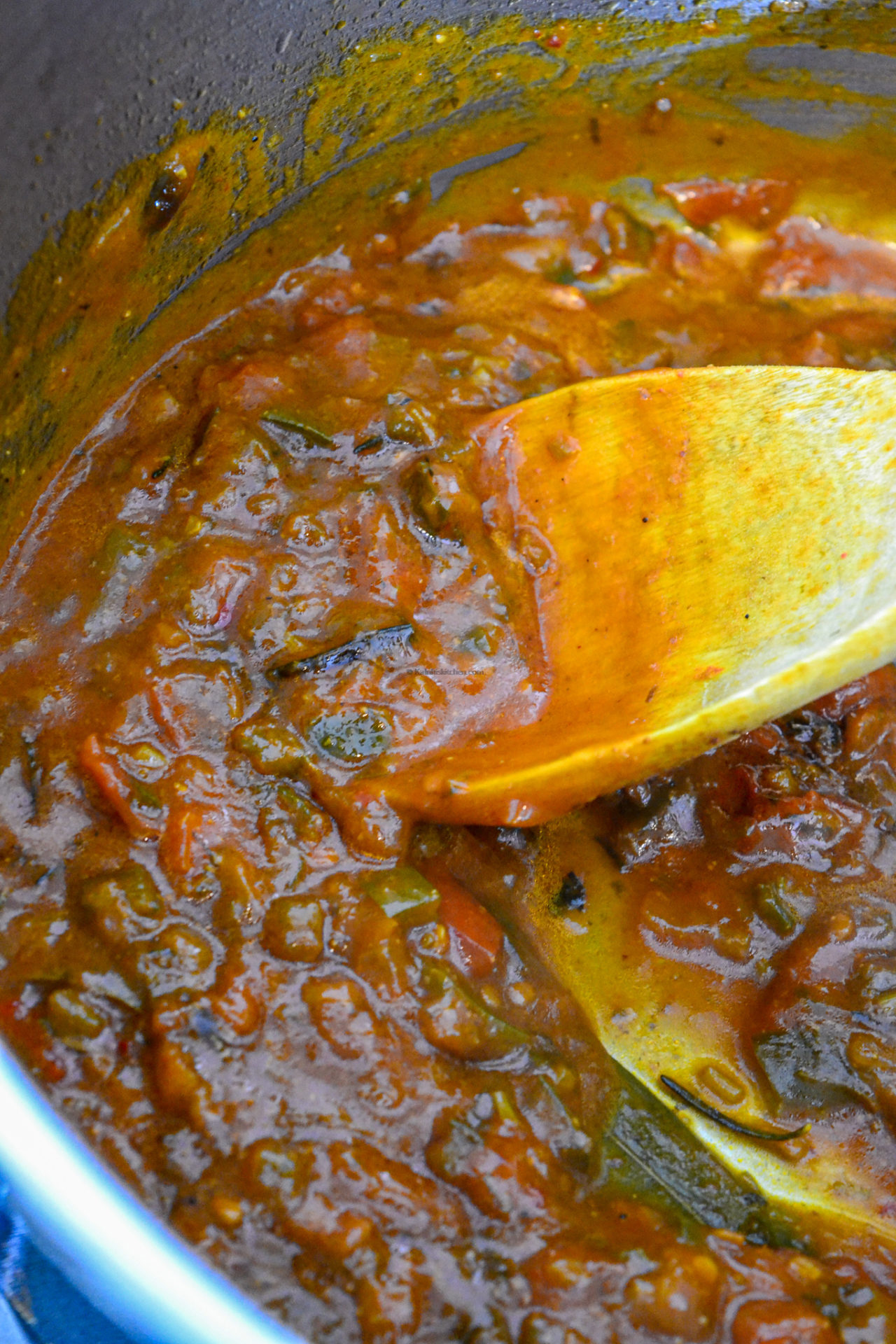 Once thick, add in the kuku kienyeji,  more water and let this simmer on low for 15-20 minutes. We let this simmer on low so that the flavors marry and the soup thickens. It should be as thick as the consistency you see in the video at 9.34 and 9.50.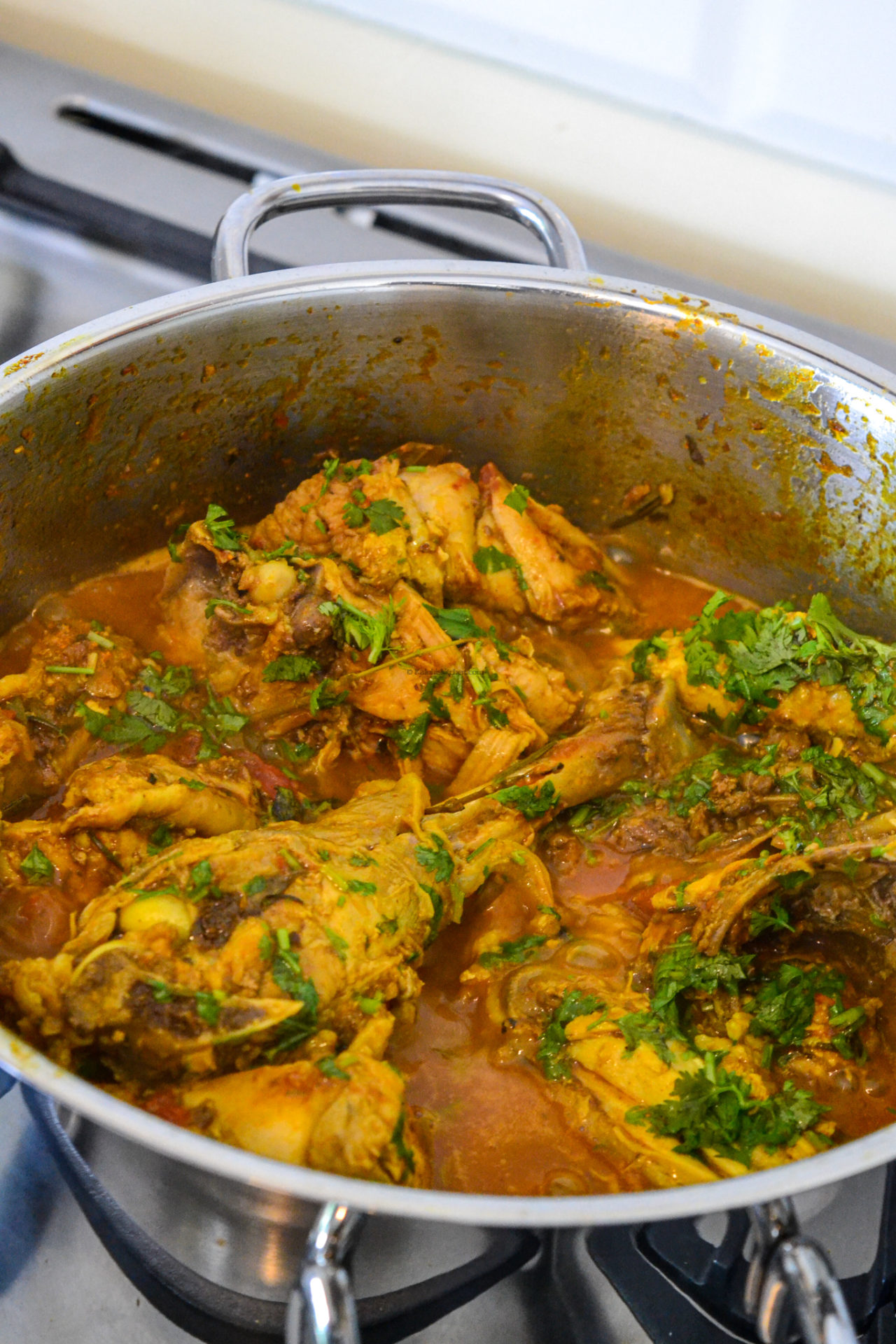 Once nice and thick, garnish and serve.
My roasted garlic and rosemary kuku kienyeji will be pretty special regardless of what you serve it with. I fancied mine with some ugali, kachumbari and some creamy mbogas.
I mean, look at this!!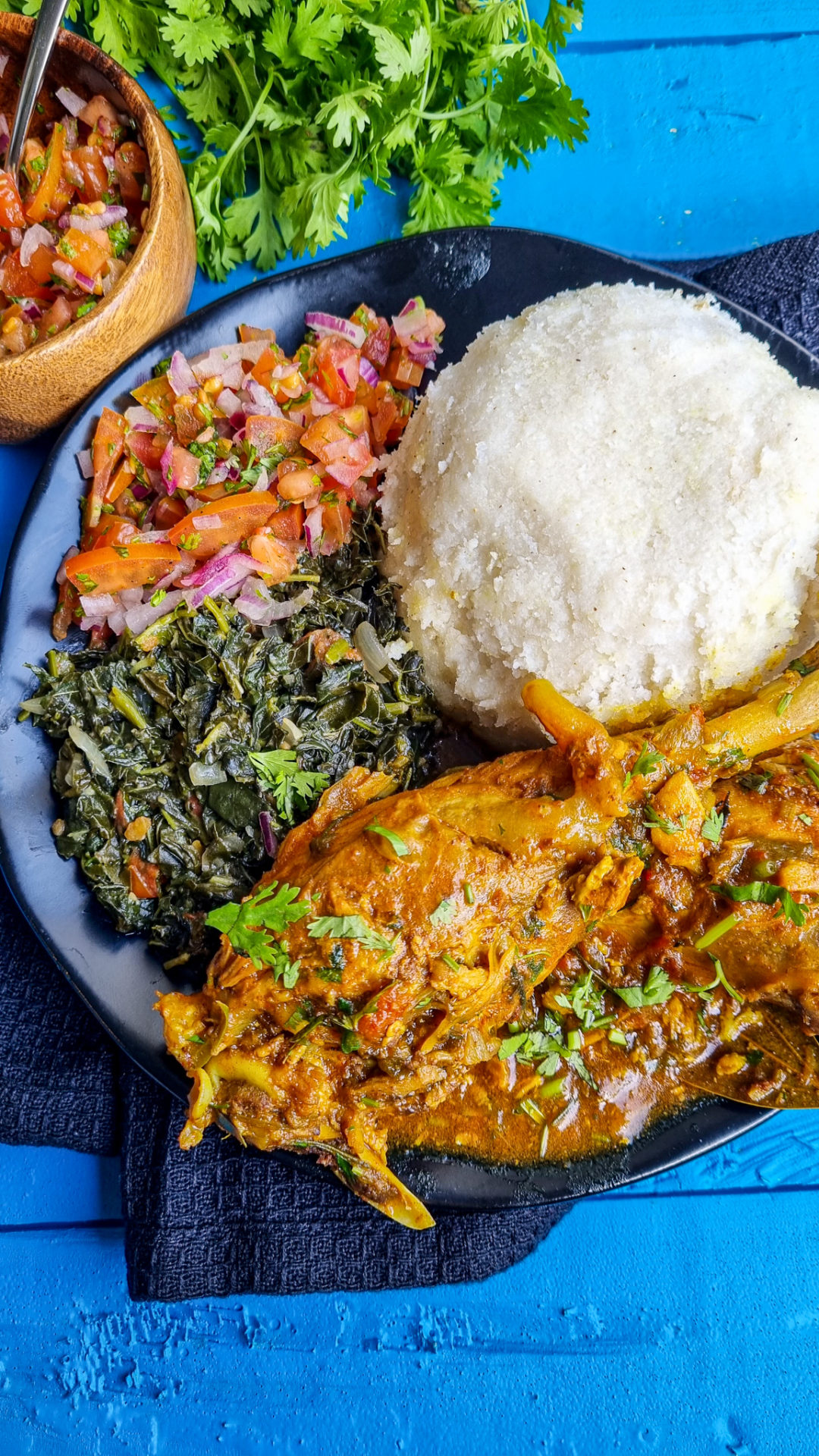 I loved how the notes of garlic and rosemary were prominent and really popped on the herby base we began with. The spices softly warm your palate and the rich tender juiciness of the chicken forever nests in your heart!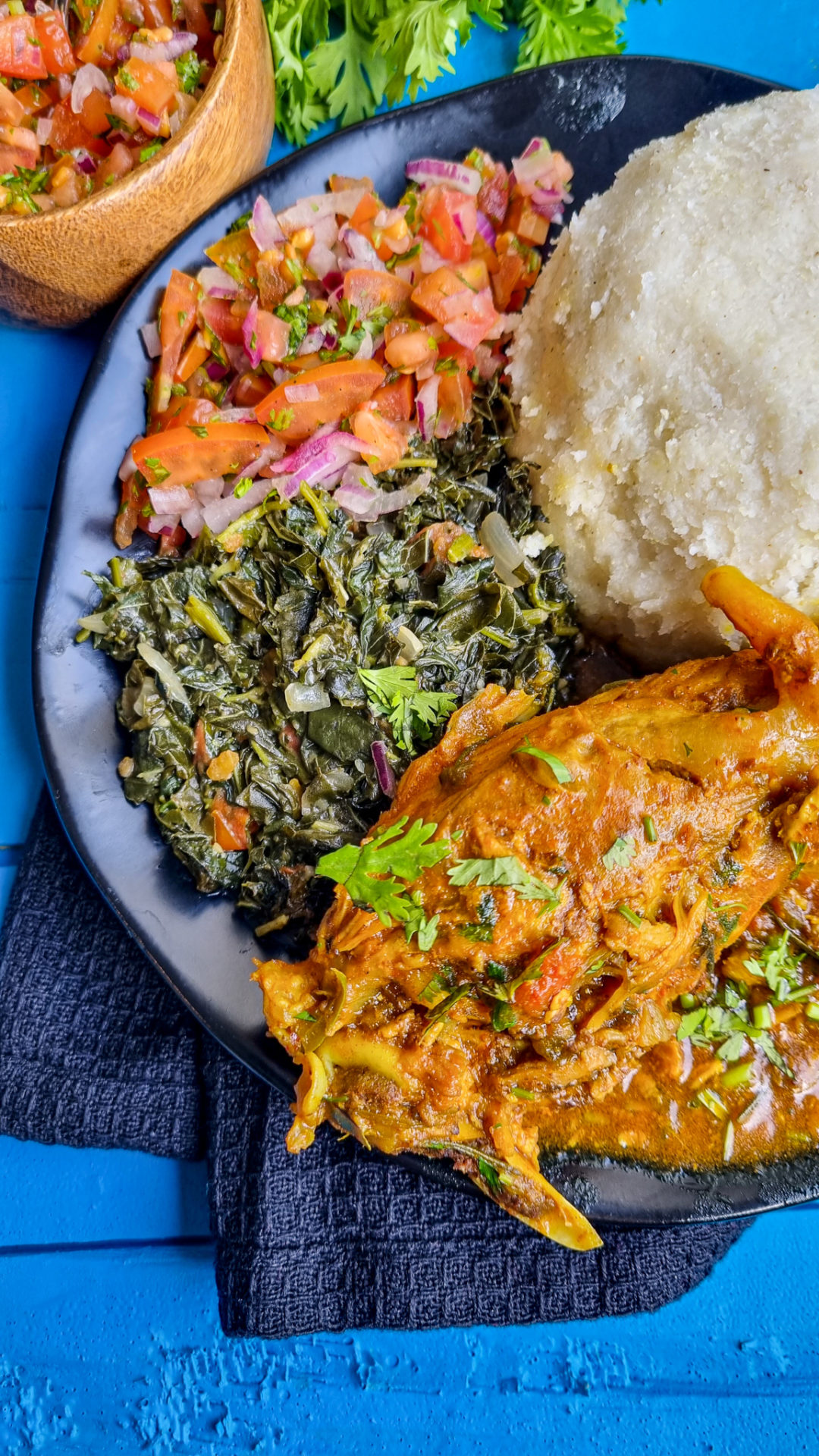 Now, for the giveaway:
All you have to do to qualify is try this recipe,  snap a pic and tag both @kenchic_limited ON ALL PLATFORMS and myself @kaluhiskitchen on Instagram and Twitter.  Ensure you are following the official Kenchic page too!
For the prizes: the number one spot gets 12 month supply of Kenchic products, the second gets 6 months while the third gets 3 months supply. I couldn't ask for a better prize and I know for SURE all three winners will come from #KNation.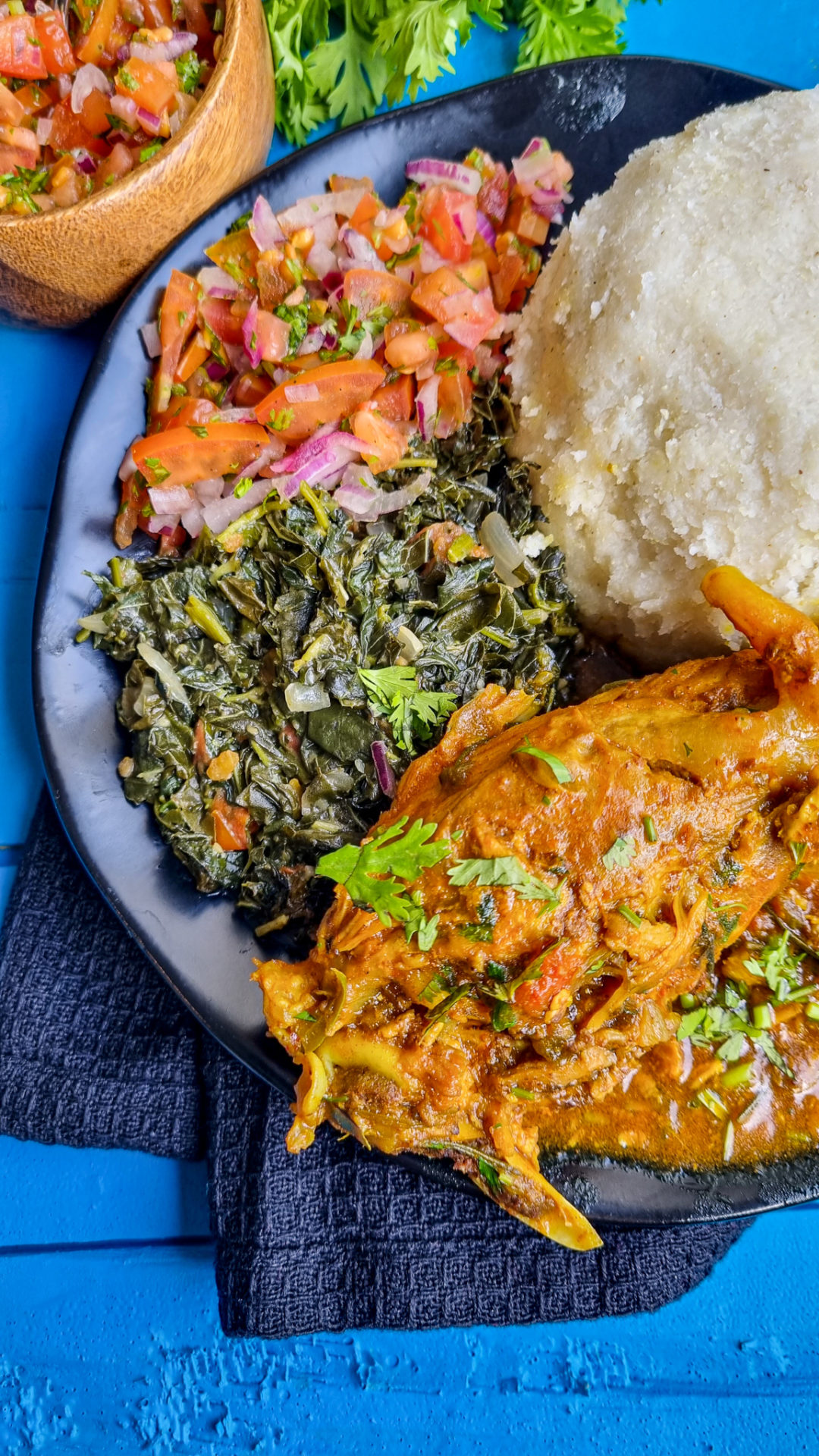 I can't wait to see you guys try this recipe! Do watch the complimentary video as well and leave me a comment on what you love having your kuku kienyeji with.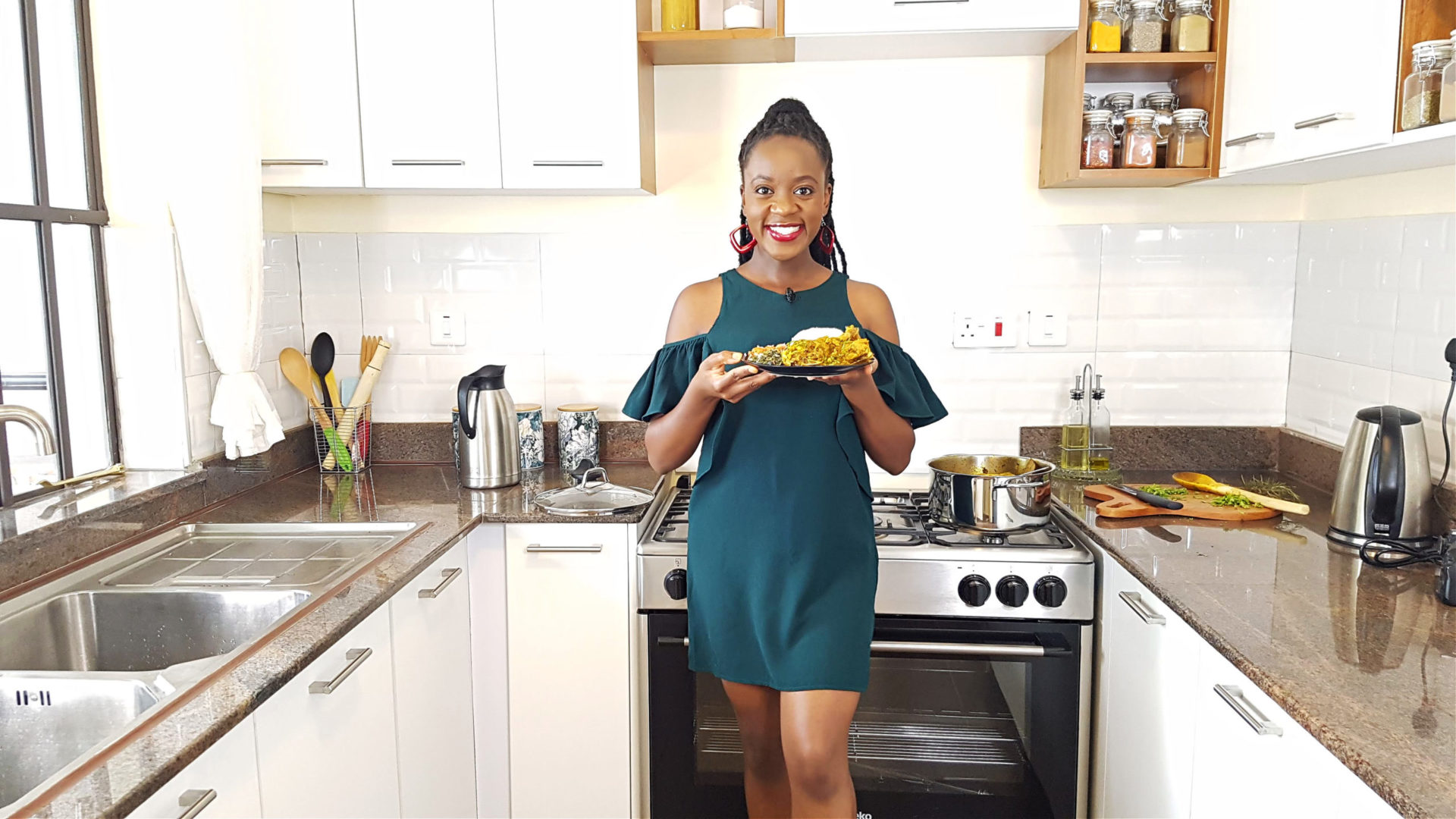 Happy Holidays my sweet angels! Stay safe & stay blessed!
---
Get your downloadable recipe here :))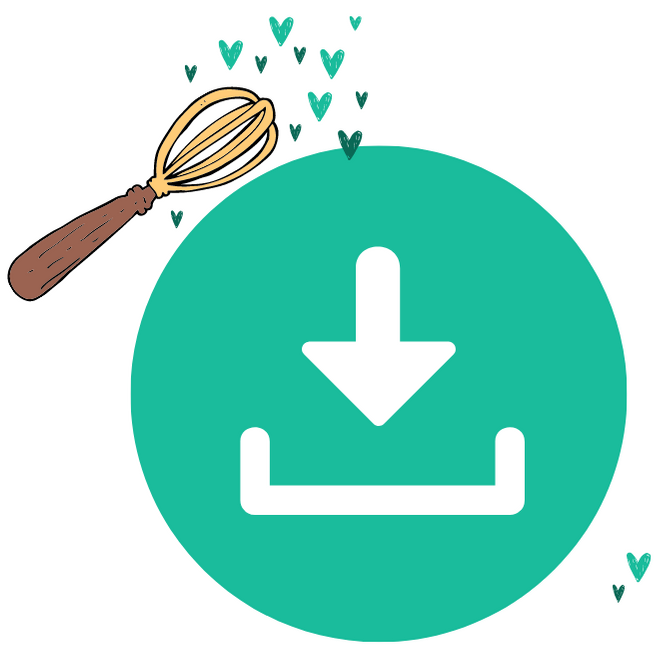 ---
All content and images are copyright protected by



Do not copy in part or whole without giving due credit.
---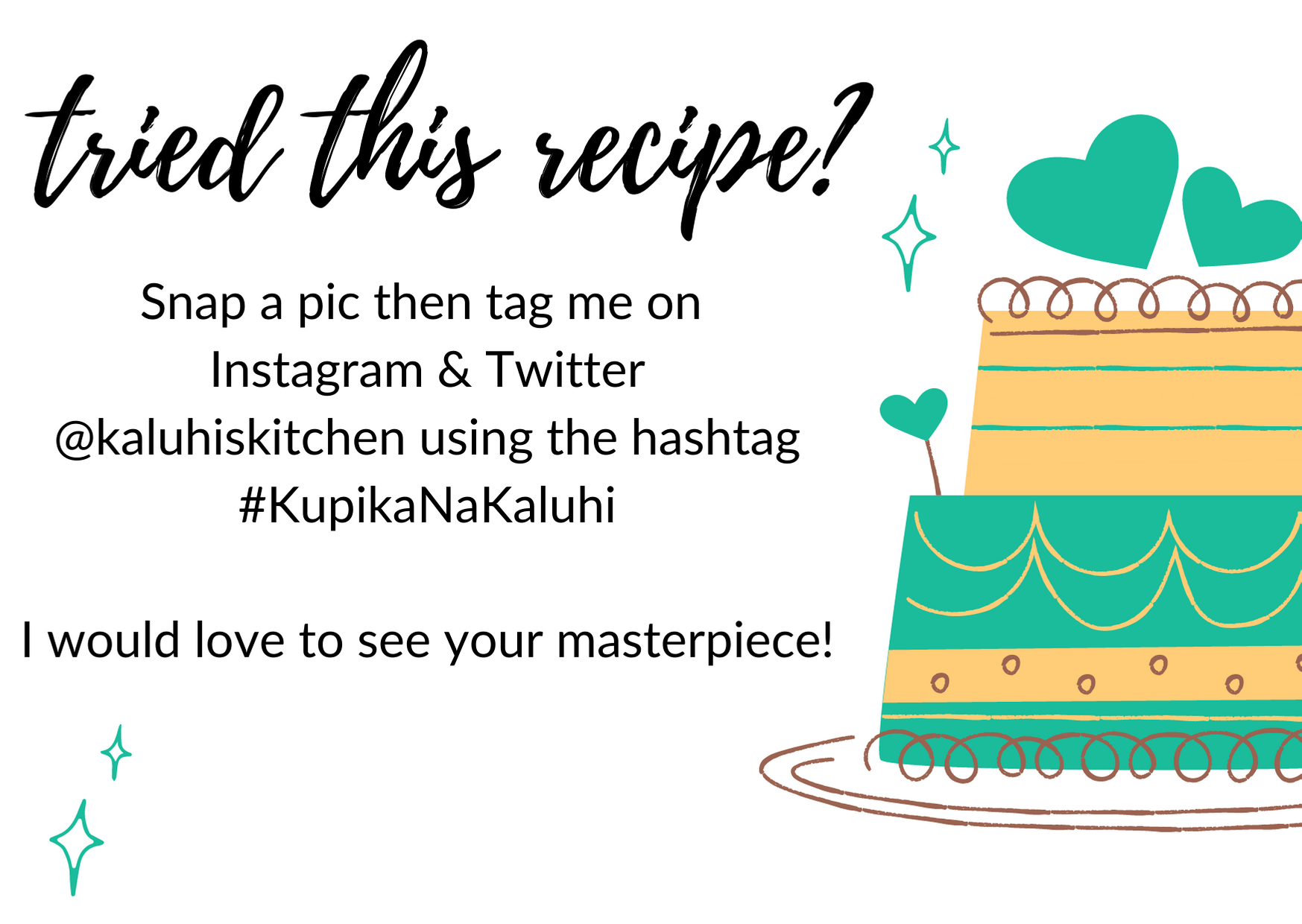 ---