I hope you have all held me fondly in your minds and I have you! I have missed you all so so much! Is it too late to say Happy New Year? I think it is lol. Nonetheless, I hope your year has started of beautifully and you are making each day fantastic. I had a sloooooow start to the year, especially considering how heavy my December was. I can truthfully say my year – truthfully- began in February. I am now getting into the swing of things and I am super excited about the content I am about to share with you.
For today, something light, quick and refreshing and what happens to be my favorite juice of all time! I love me some passion juice. I say this all the time on twitter too!. I have it many different ways and my cardamom passion juice is one of my many. This is quick, super refreshing and perfect for sunny February.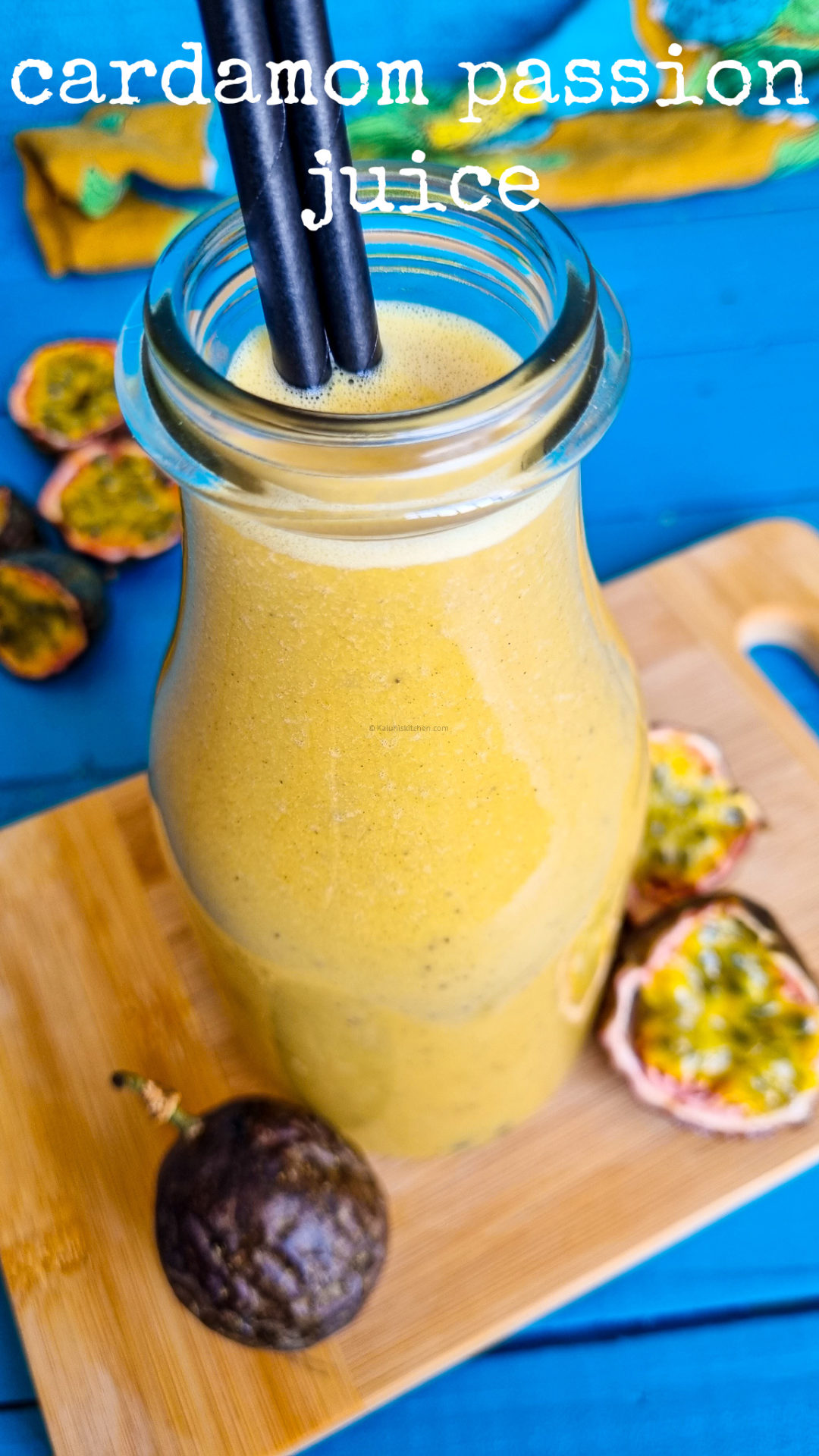 PREP TIME: 20 min    MAKE TIME:  10 min       MAKES:  1.5L
Ingredients
1 kg of passion fruit (roughly 38)
1 tablespoon of brown sugar
2 tablespoons of white sugar
8 cardamom pods
600 ml of water
**
Passion Fruit is a sweet, seedy fruit native to and common in many tropical countries. They come in many colors and sizes and each variety has a signature taste to it. In Kenya, we have the dark-brown/purple and orange/yellow varieties most common. They are eaten by slicing the fruit and coring the seeds onto a spoon or into your mouth directly.
I find that, the more wrinkled they are, the sweeter they taste. Be it for sauces, juices, smoothies etc, I always let them wrinkle before having them. For this juice in particular, the wrinkling was a must before I began juicing.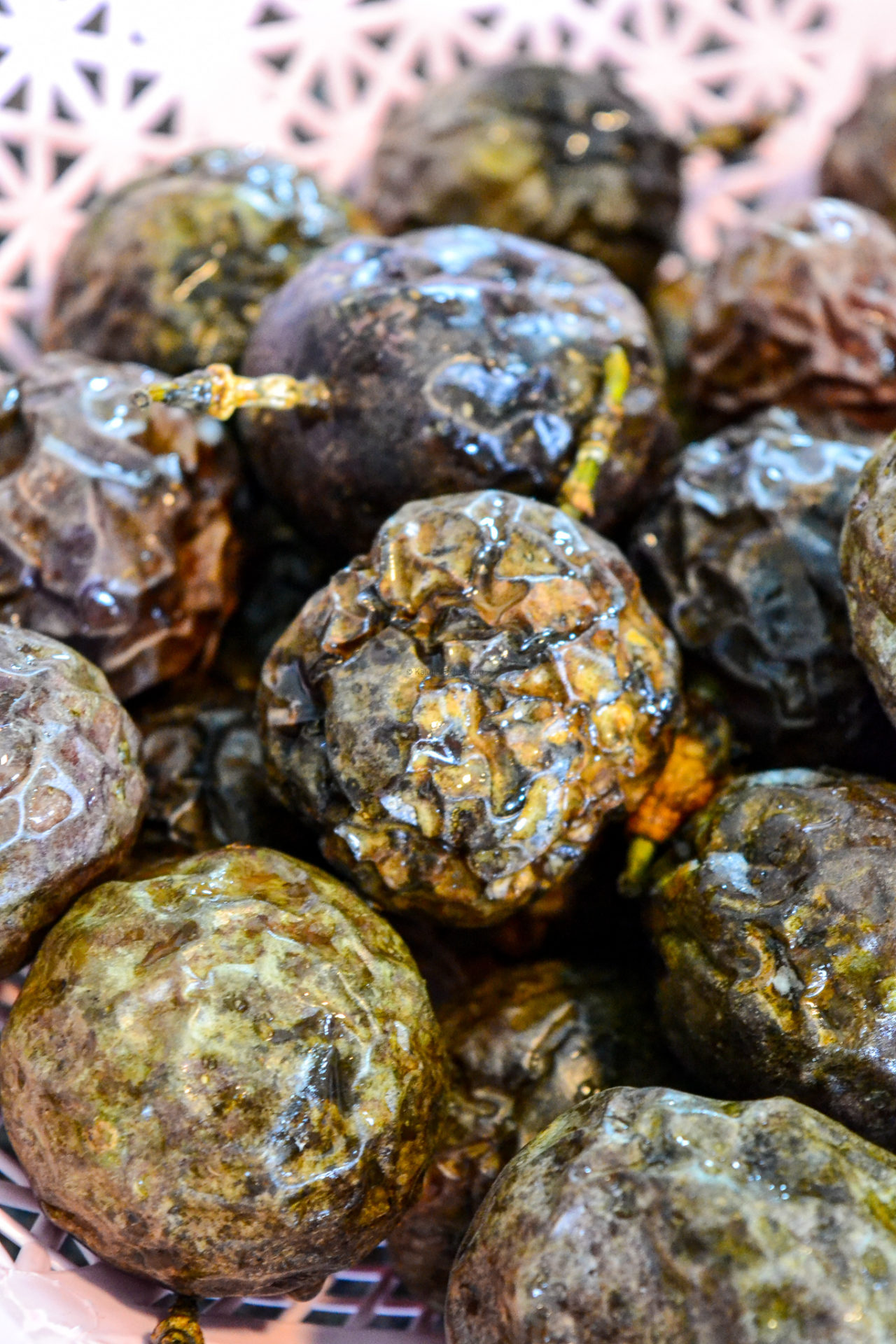 If you purchase a batch and they are still round and smooth, allow them to sit in your pantry for 5-7 days so that they wrinkle. Once the skin looks as mine do, we are ready to juice.
Method
Because of the wrinkles, be particularly thorough while cleaning your passion fruit to get all the dirt out of crevices.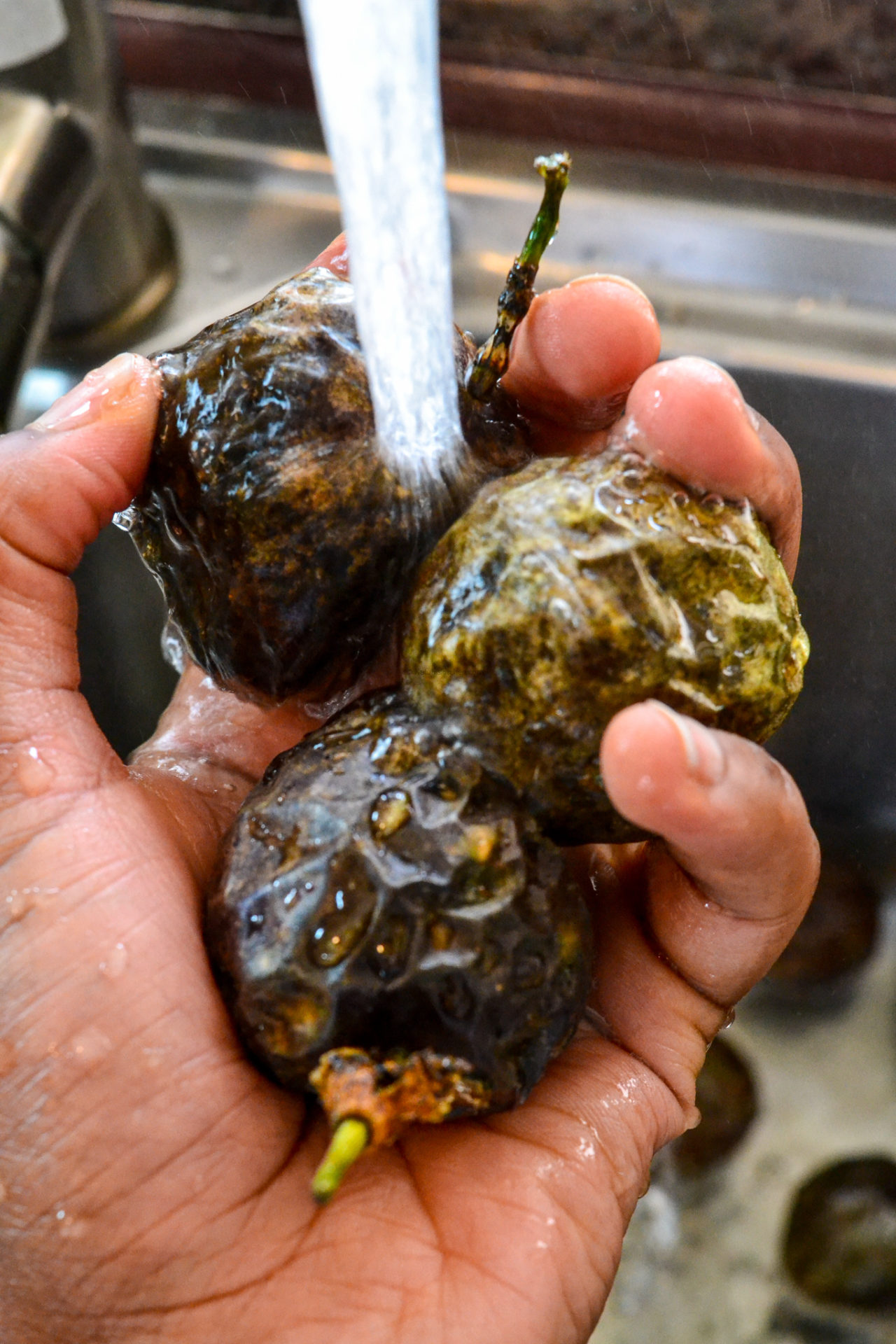 Slice and core your passion fruit into your blender.
[Can you smell this picture?]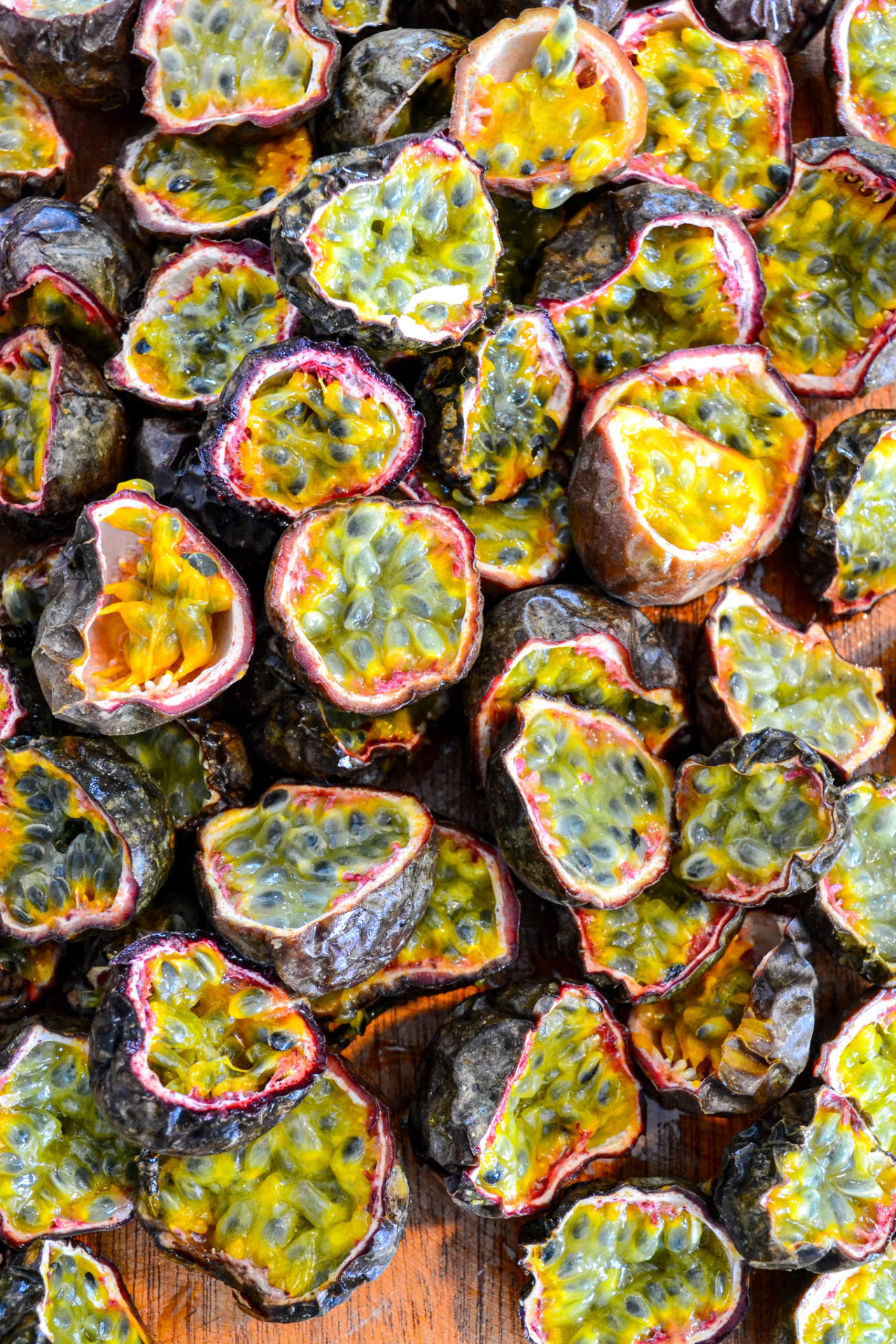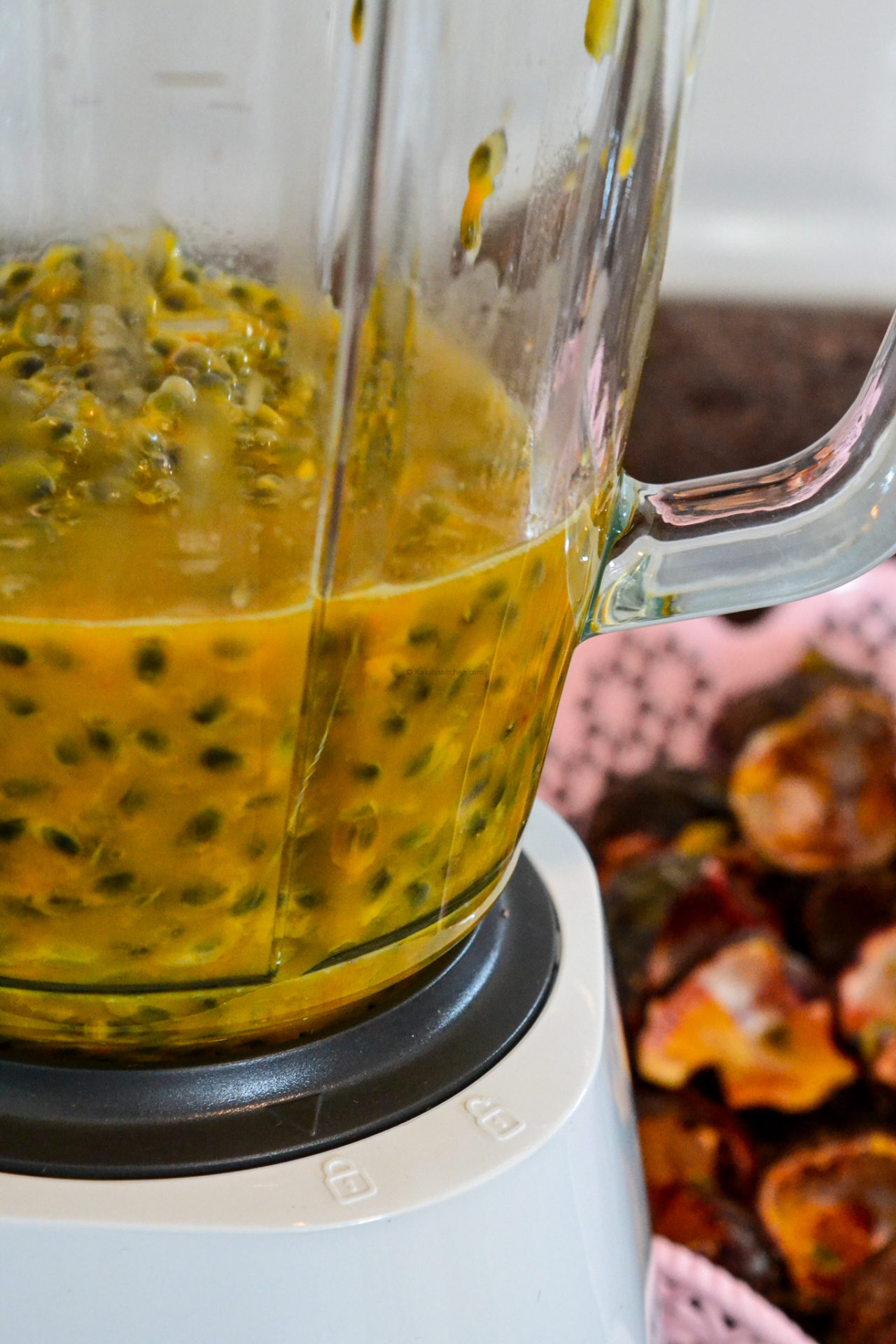 Pour in your water then add in your sugars. For this recipe,  I used two types of sugar. Brown sugar is particularly beautiful to me in this juice as the molasses note blossom so well in it. Remember, you can adjust the sugar quantity higher or lower to fit your personal preference – or even decide to use none at all. Adjust the sweetness to mirror what you find most enjoyable.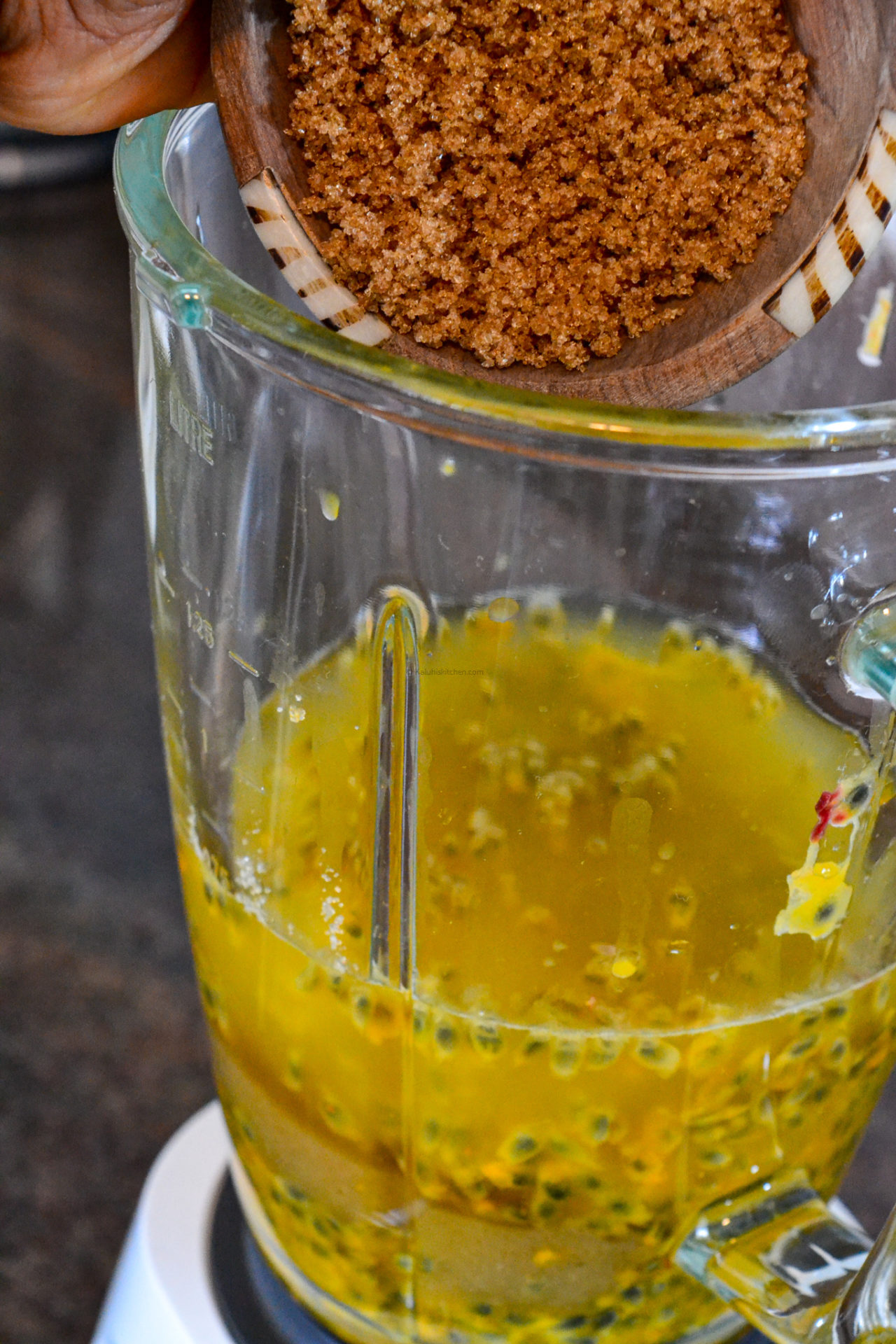 Pop in the cardamom pods and let your blender run until the seeds are sandy. The cardamom adds the most beautiful warm spicy note that goes so well with the sunny notes of passion juice. I would advise you to add few at a time then adjust higher if need arises.
You can also add more water if you want more juice/ if you want to stretch the quantity you have. It is all up to you.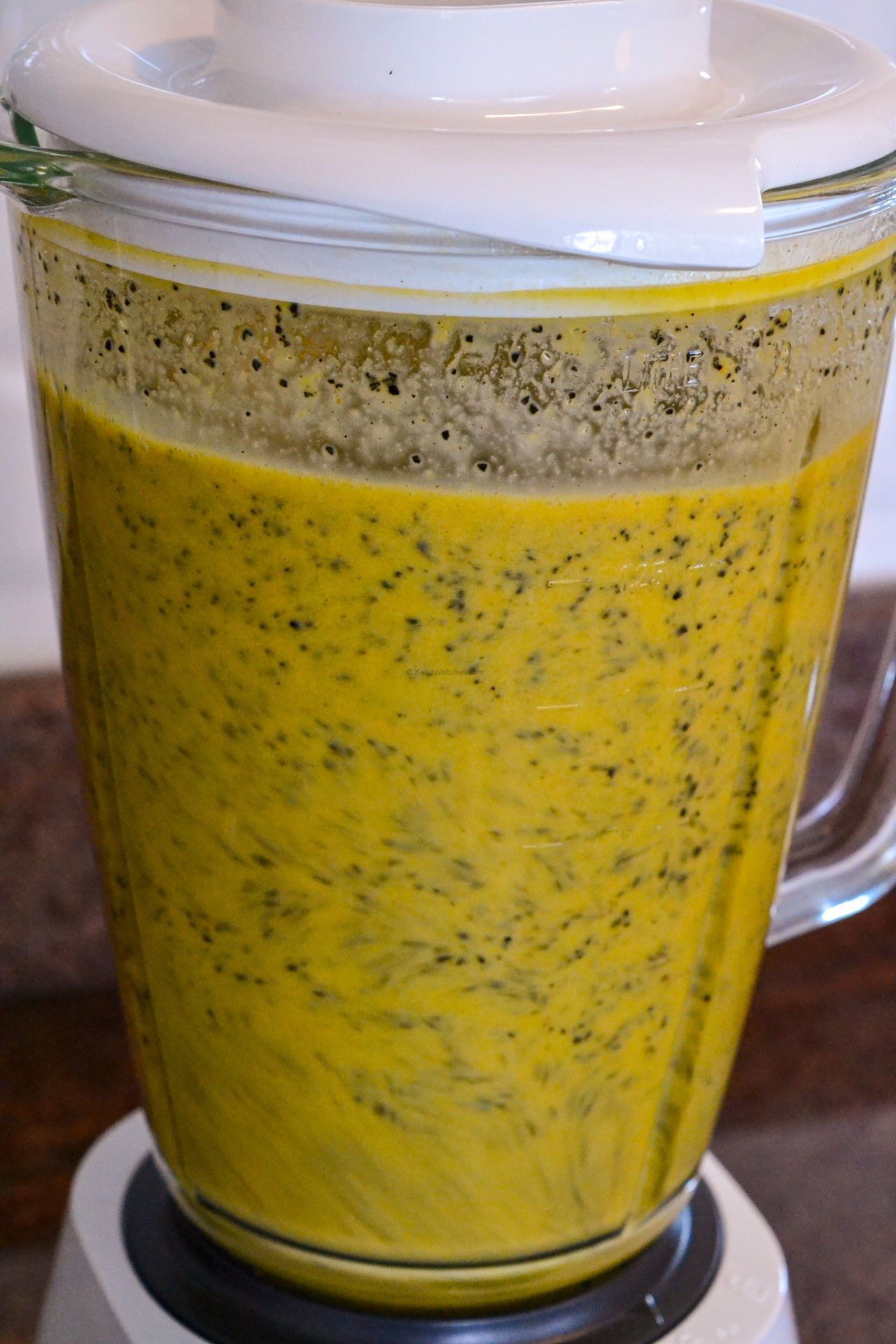 Once blended, sieve and prepare to enjoy!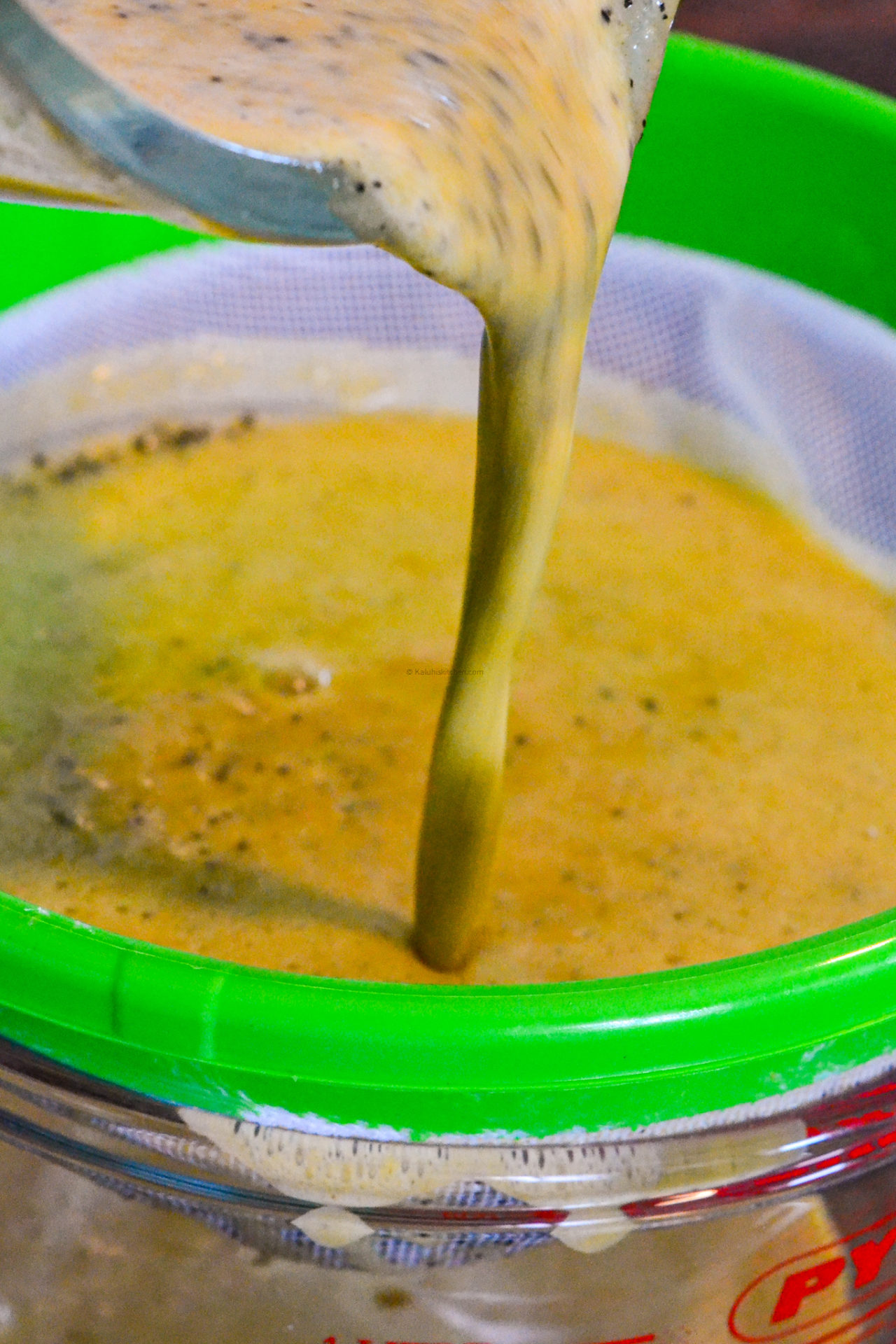 Sieve and serve! This is without doubt the best juice you will ever have!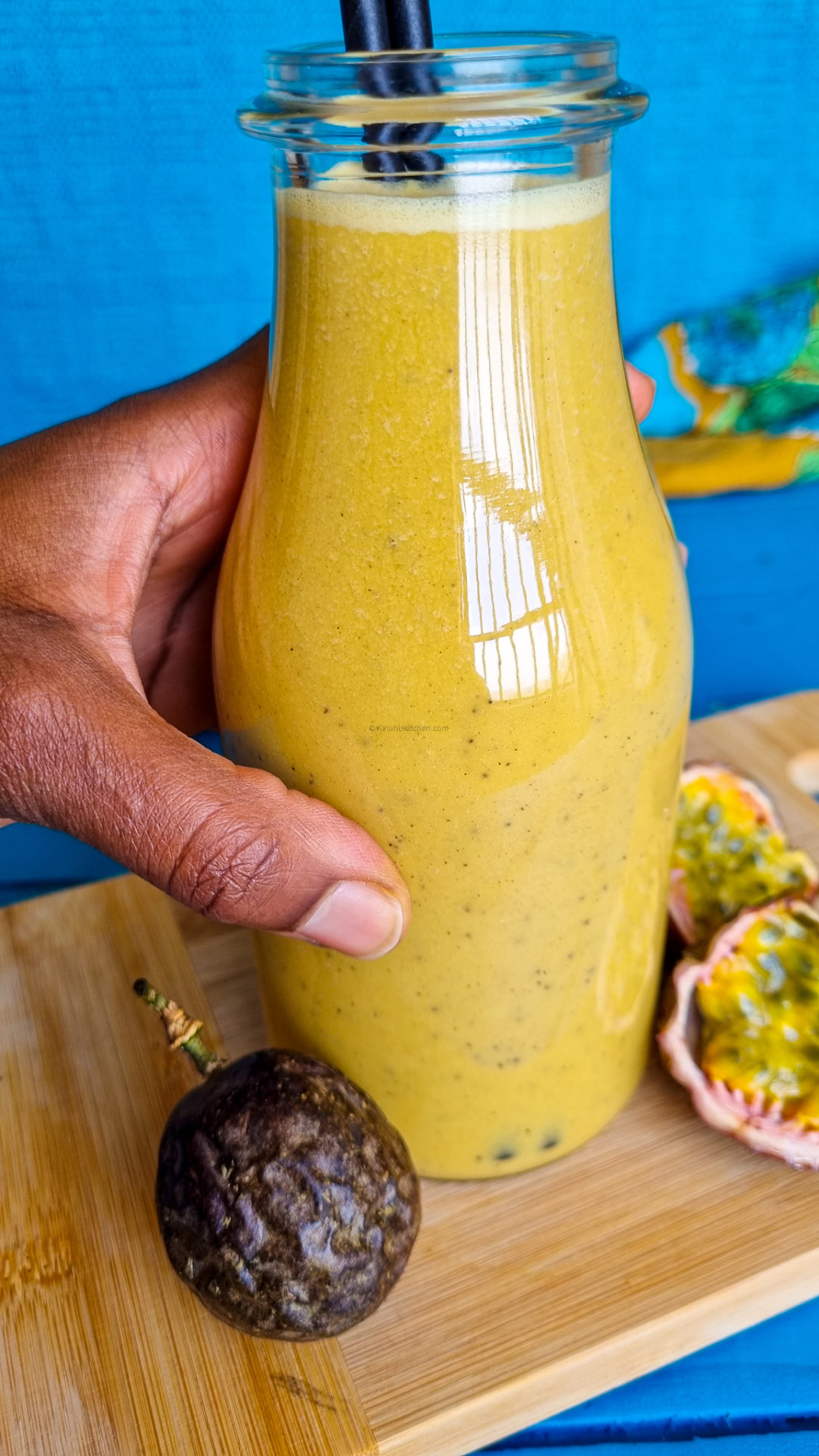 This is nothing short of sunshine in a glass! It is the perfect refreshing sip while we are still in sweltering February! The sunny notes explode in your mouth and the simple yet complexifying flavor of the cardamom made for a delightful drink.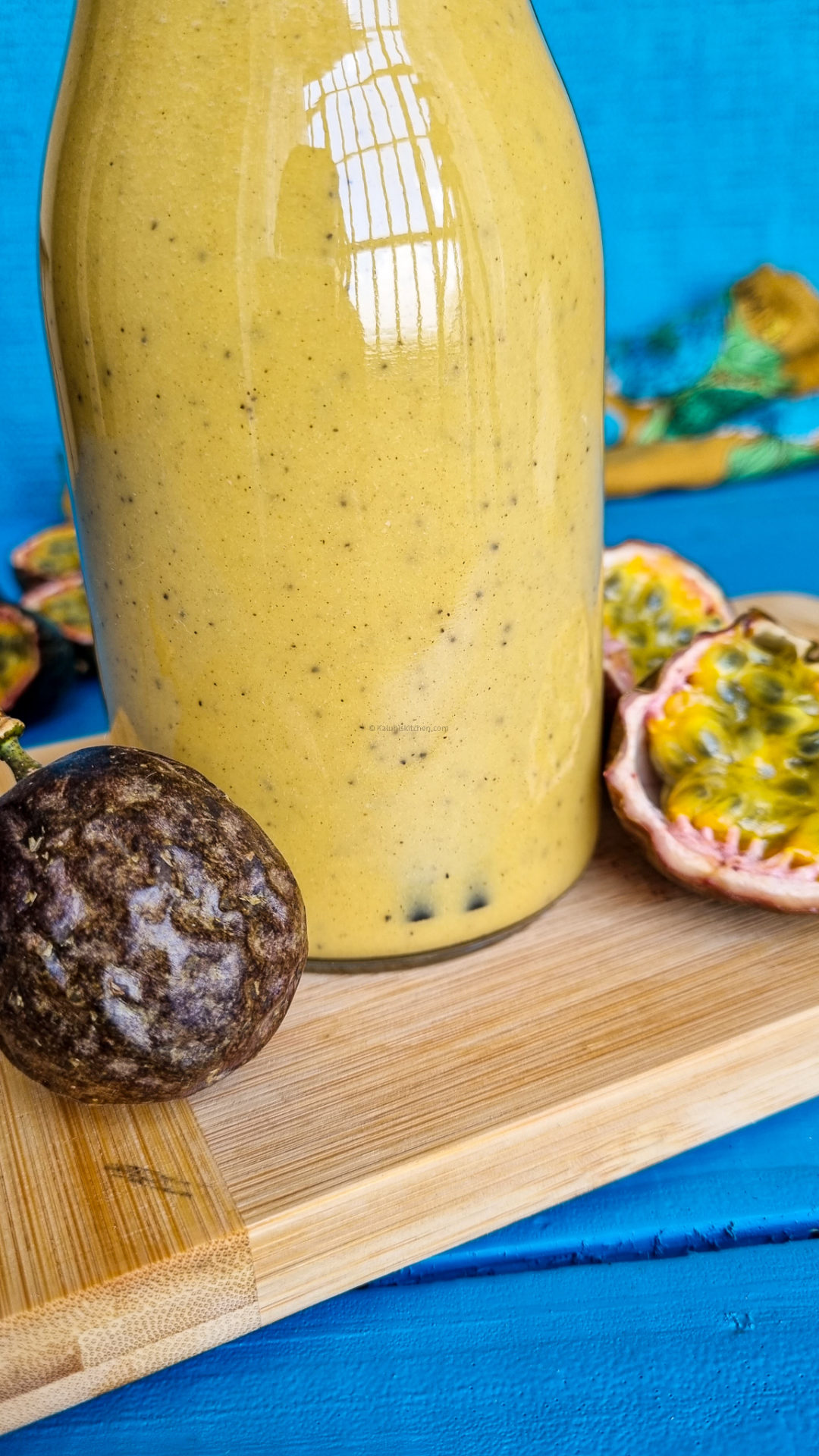 Other variations of passion juice you can try: passion + ginger, passion + mango (this is my mum's favorite), passion + pineapple.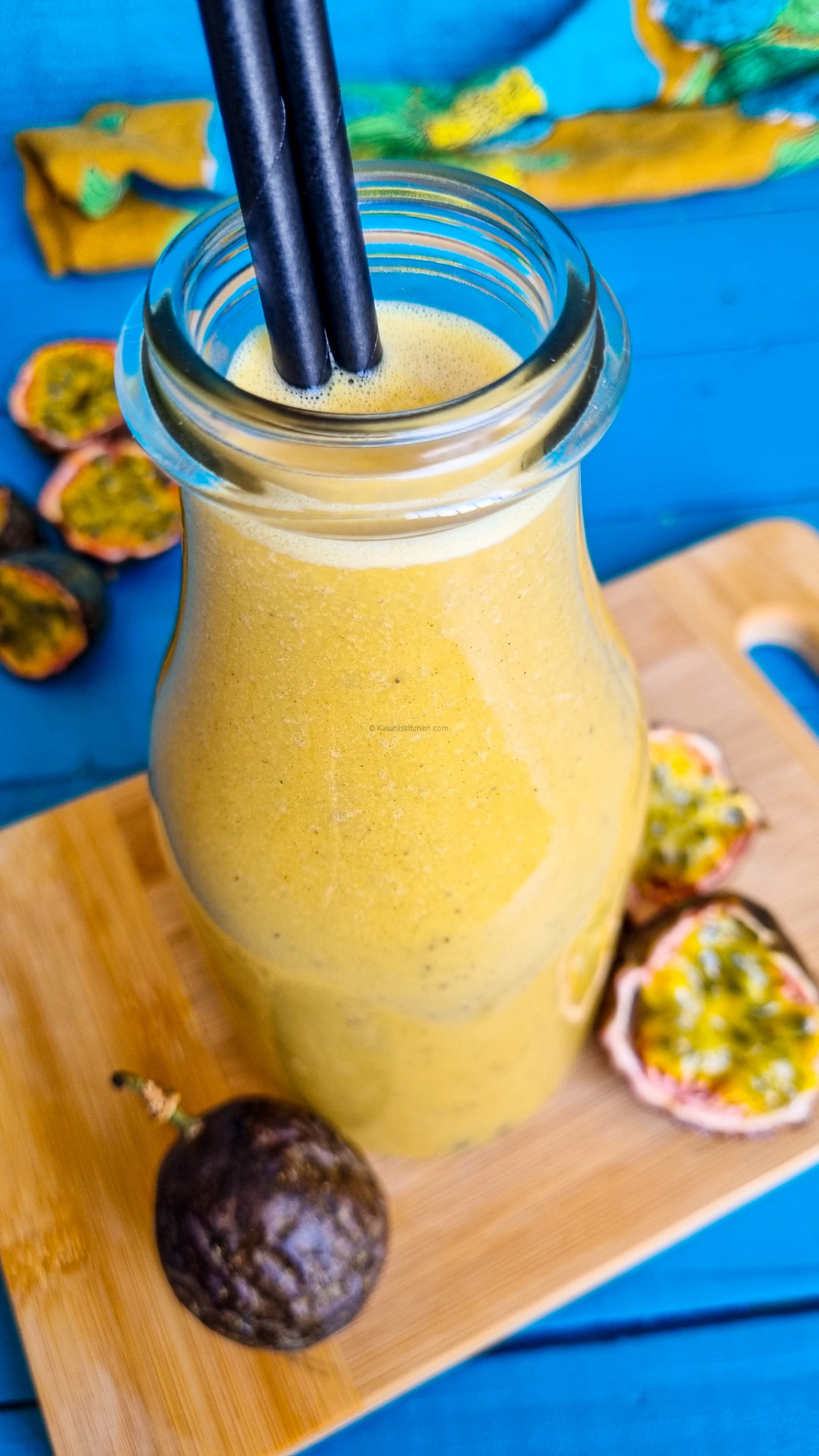 I am looking forward to have you try this beauty out! Pass by my channel and watch the complimentary video. Subscribe if you are yet to, this year I would love for us to grow our community to 110k!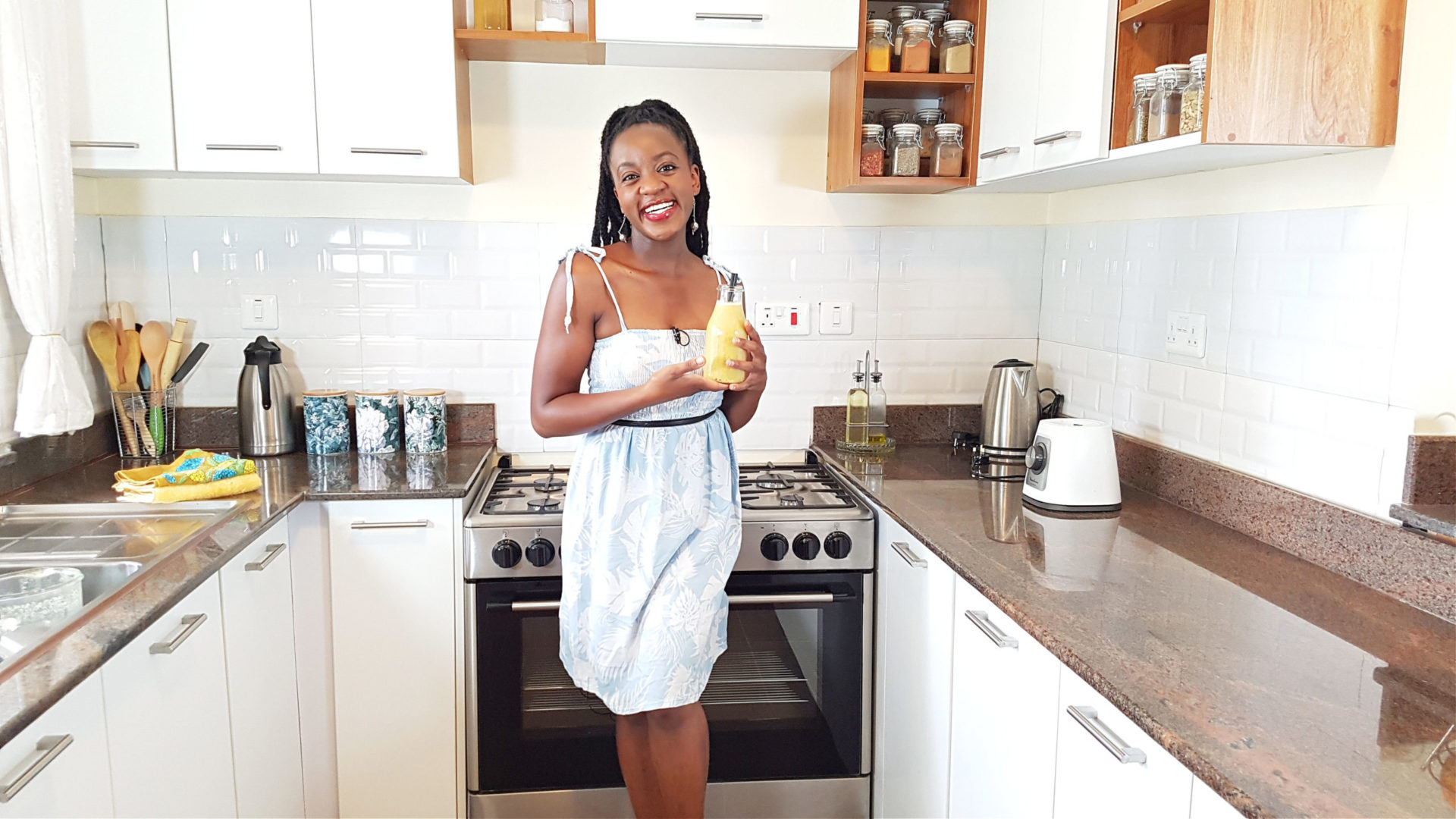 Happy Wednesday loves!
-K
---
Get your downloadable recipe here :))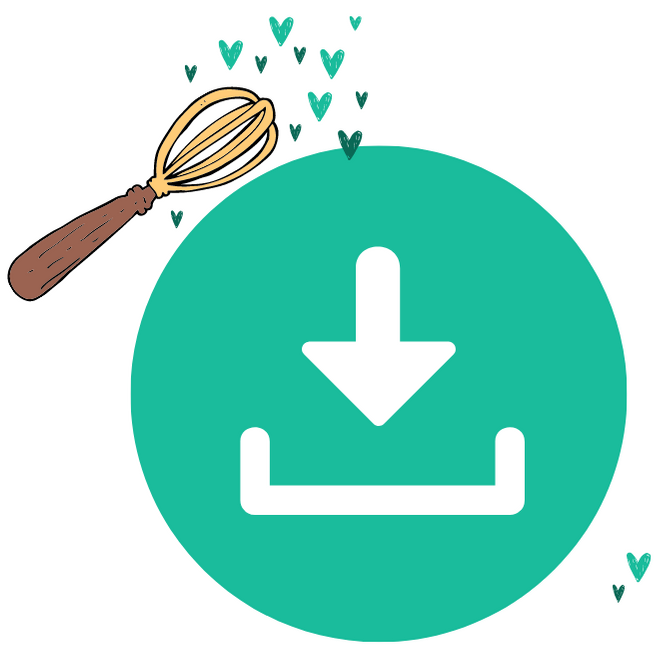 ---
All content and images are copyright protected by



Do not copy in part or whole without giving due credit.
---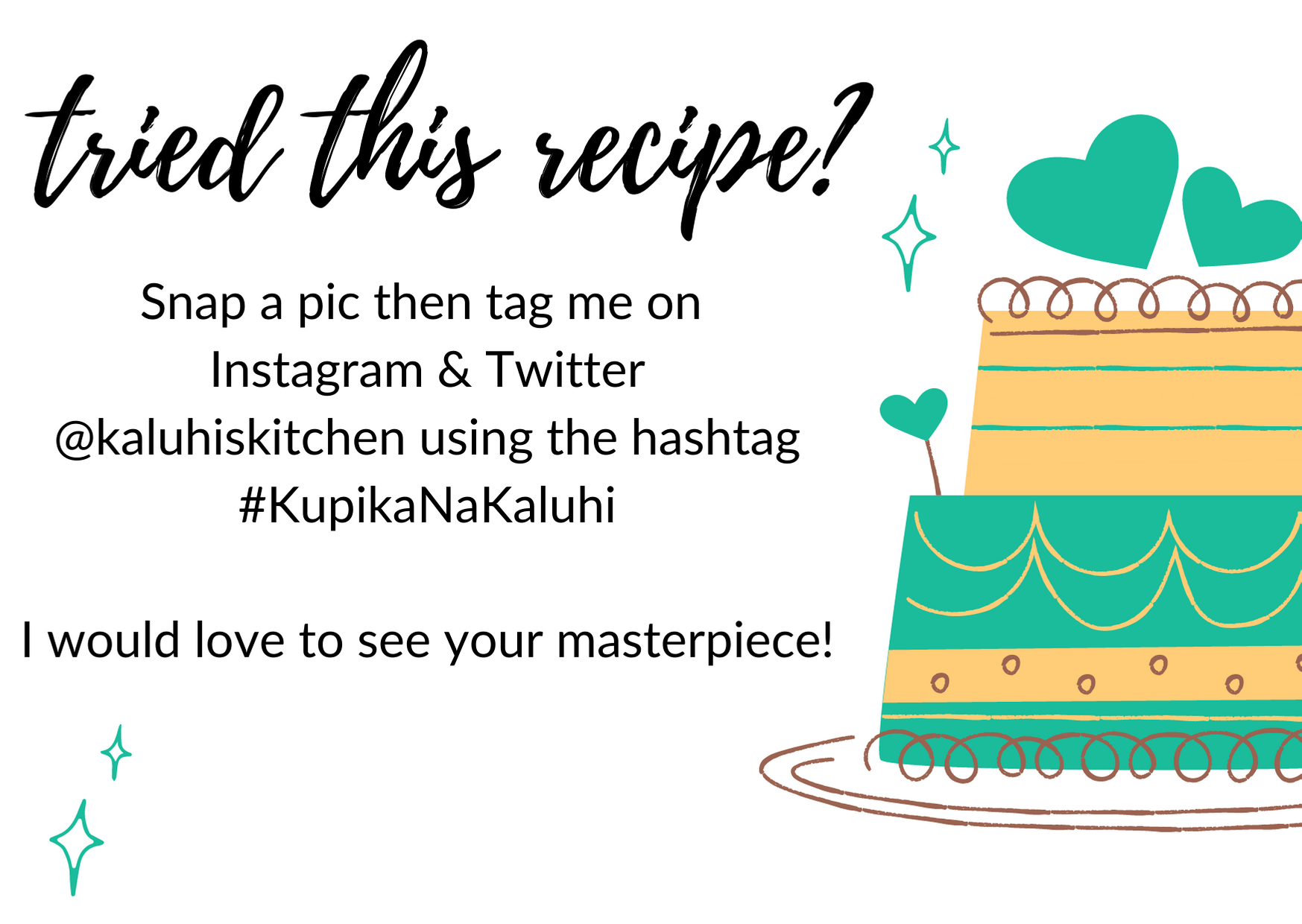 ---