Besides sharing make-up secrets, brain-storming on business ideas and combing through our latest fashion finds, among the things my sisters and I enjoy doing are exchanging recipes. Be it from a good meal one of us ate at someone'else's home or from a recipe we saw on TV, if it is makeable, we always share it.
This recipe was inspired by my eldest sister, Cheredi after she returned home from her friend's place with a certain book that had the best cooking secrets.  The recipe I read had several ingredients which I did not have at hand. This called for creativity on my part and in the process, this baby was born. Its fast, super easy and in the usual KK fashion, very delicious.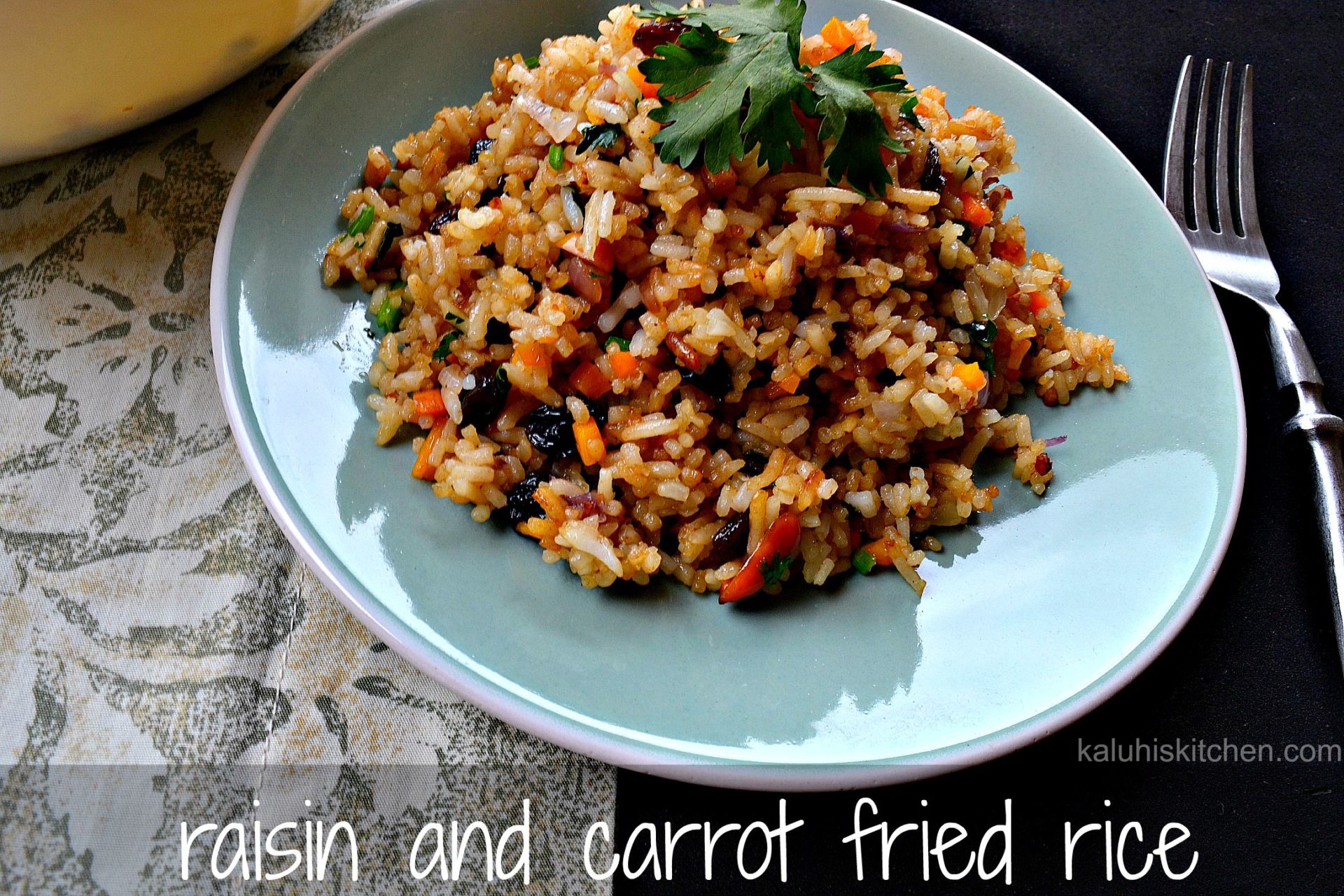 PREP TIME: 7 MINUTES         COOK TIME: 10 MINUTES        SERVES: 6
Ingredients: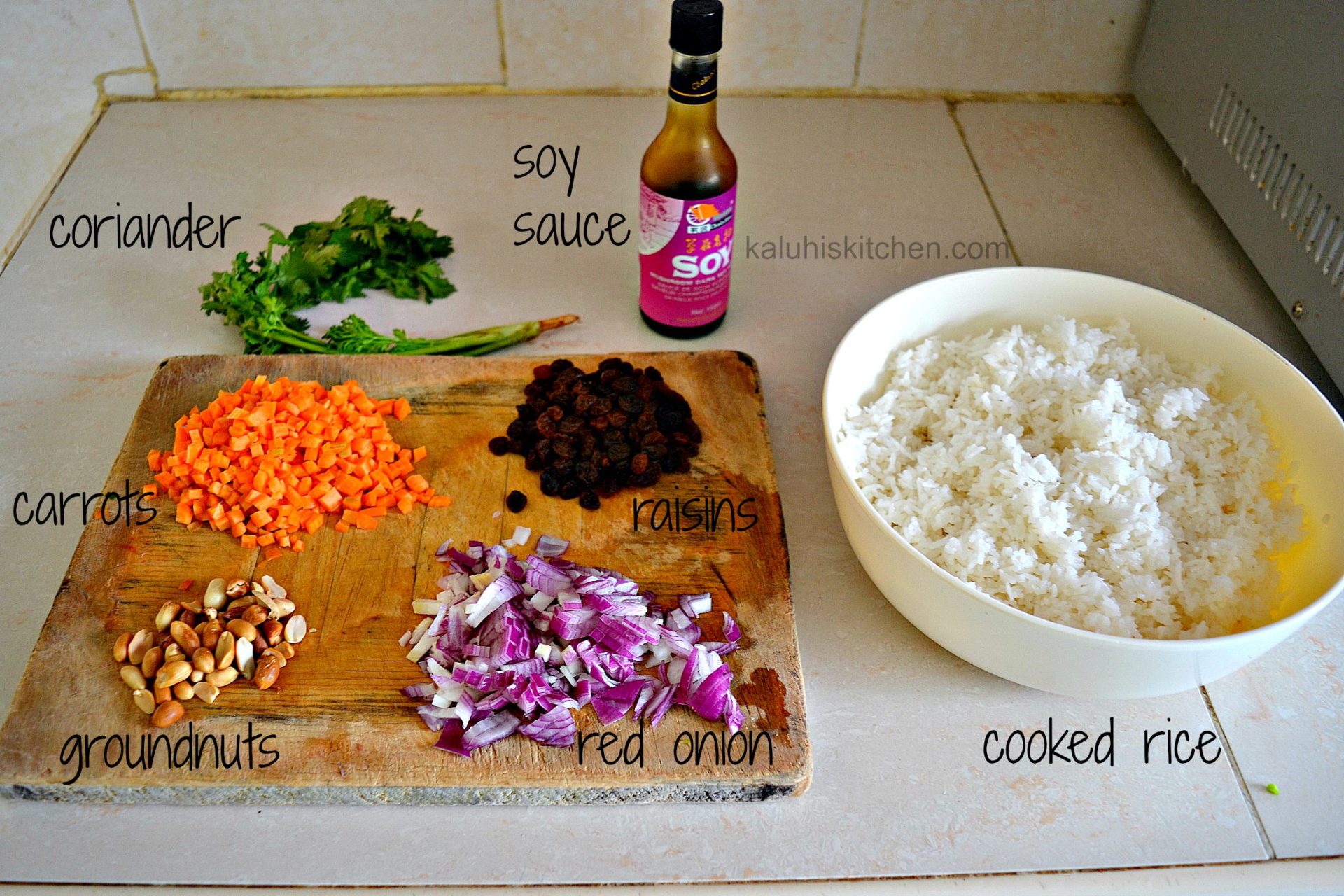 2 handfulls raisins
1 cup of rice
3 large carrots
1 handfull of groundnuts
1 onion diced
1 teaspoon of pepper
1 teaspoon of butter
1 Tablespoon of Soy sauce
Method
In a sauce pan, add the onions, the carrots and the ground nuts. Let them sautee for about 4 minutes.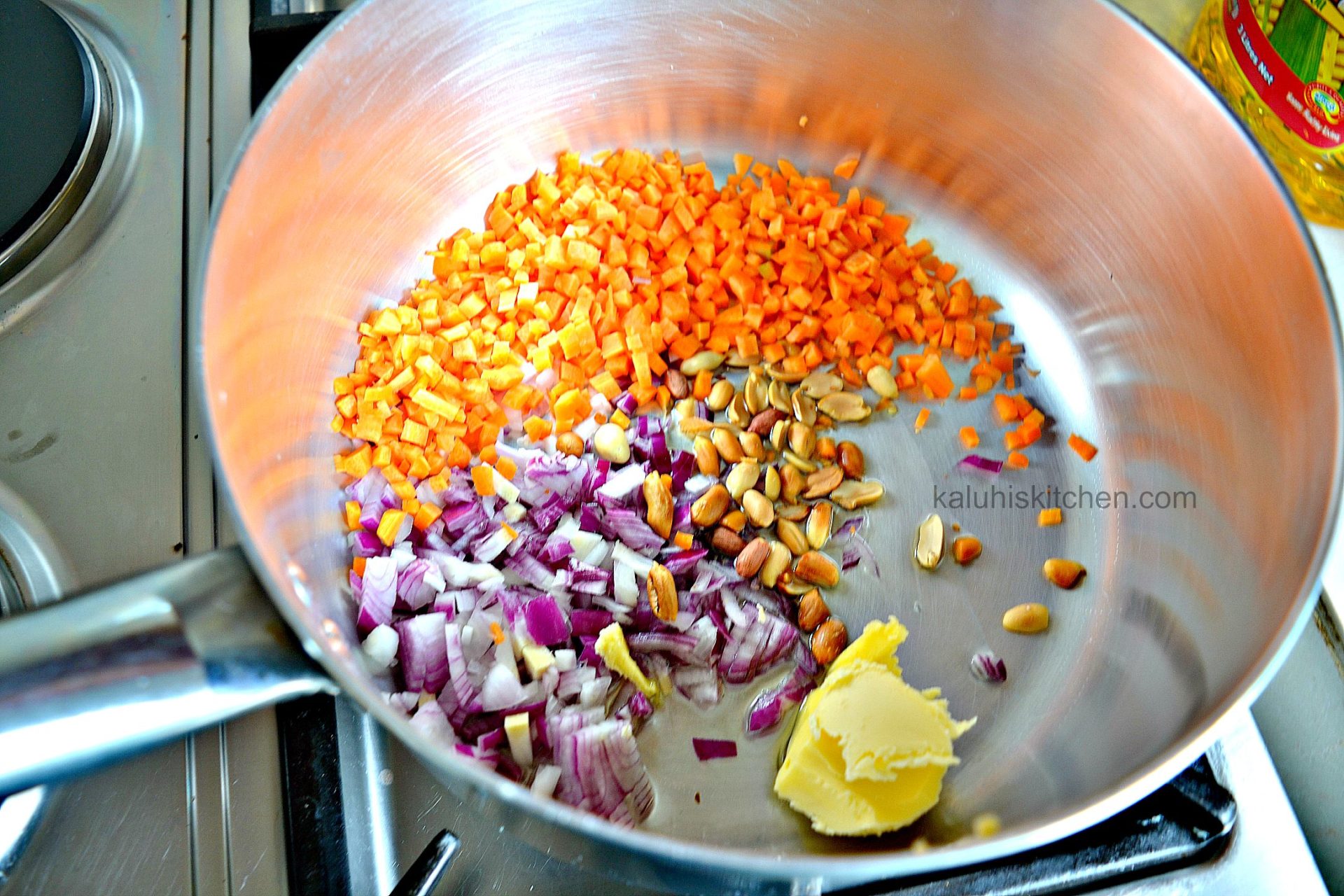 After that, add the cooked rice and the raisins to the sauce pan and mix it in.  Do this with a fork preferrably so that the rice does not get smashed up.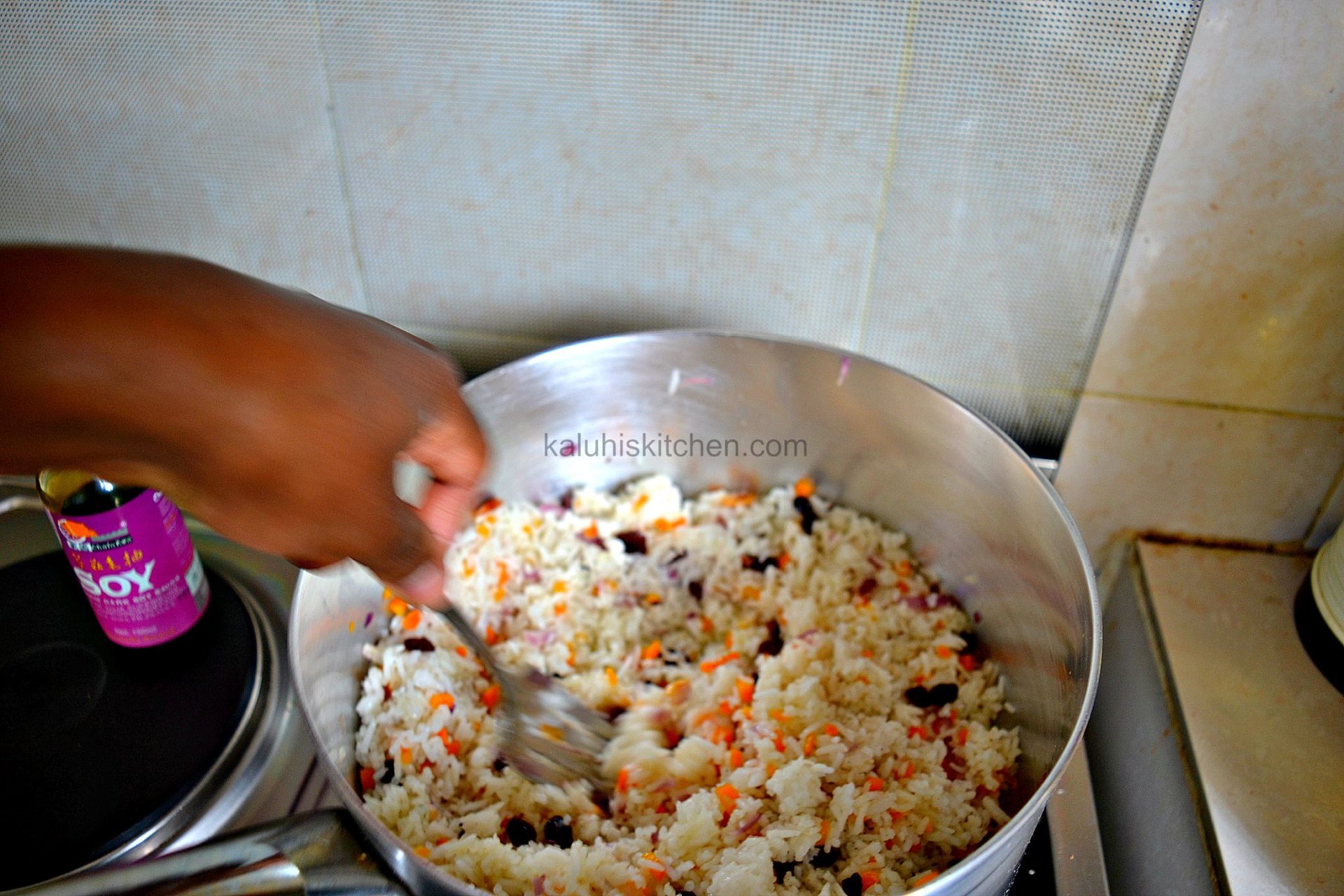 Add the soy sauce and mix. Add the coriander then allow this to stay in the heat for about 4 minutes.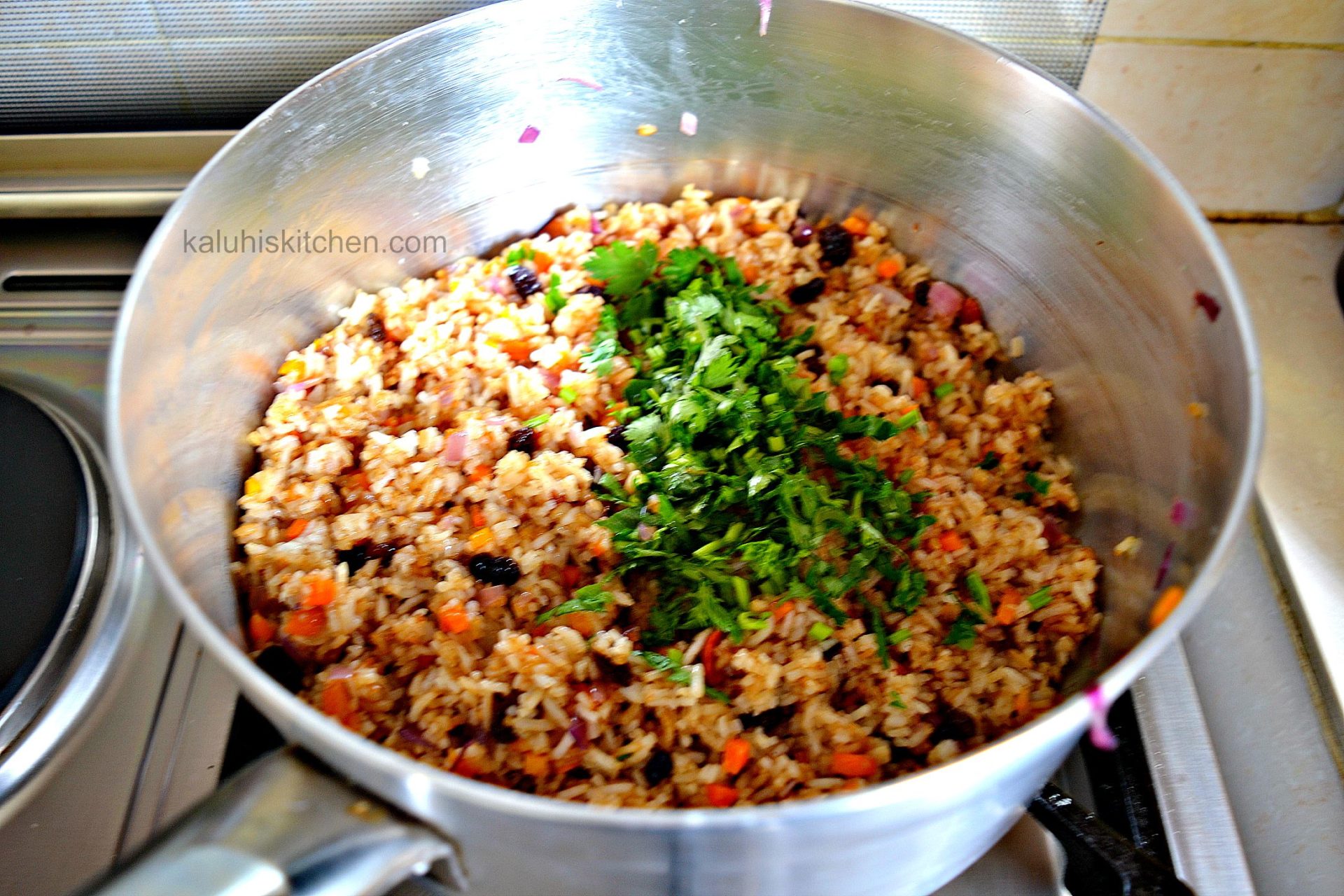 Turn off the heat and serve.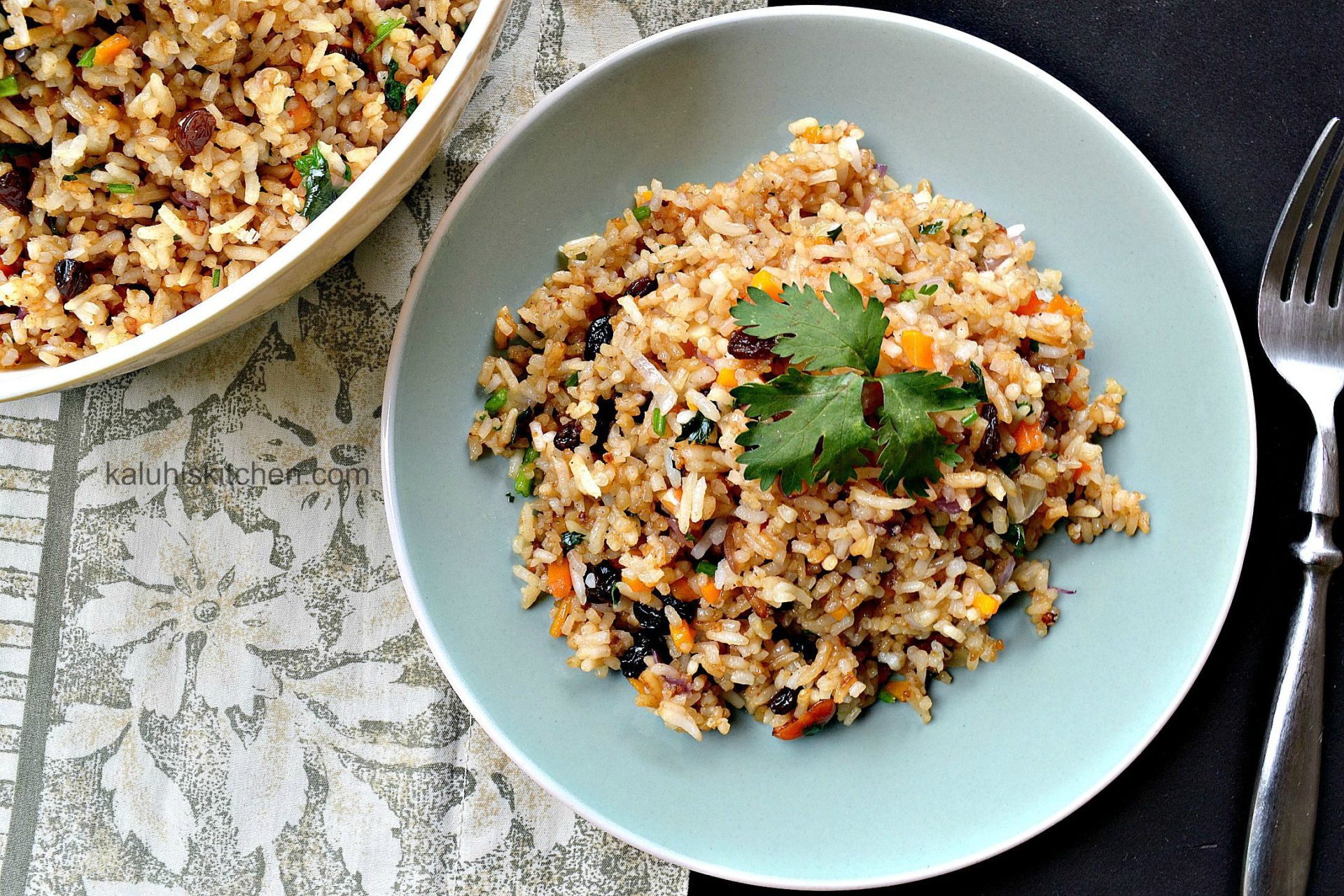 Did you not see how easy that really was?? Nothing makes my heart happier than easy recipes that are so easy but super tasty. The raisins, the nuts, the carrots….oh! This was heavenly!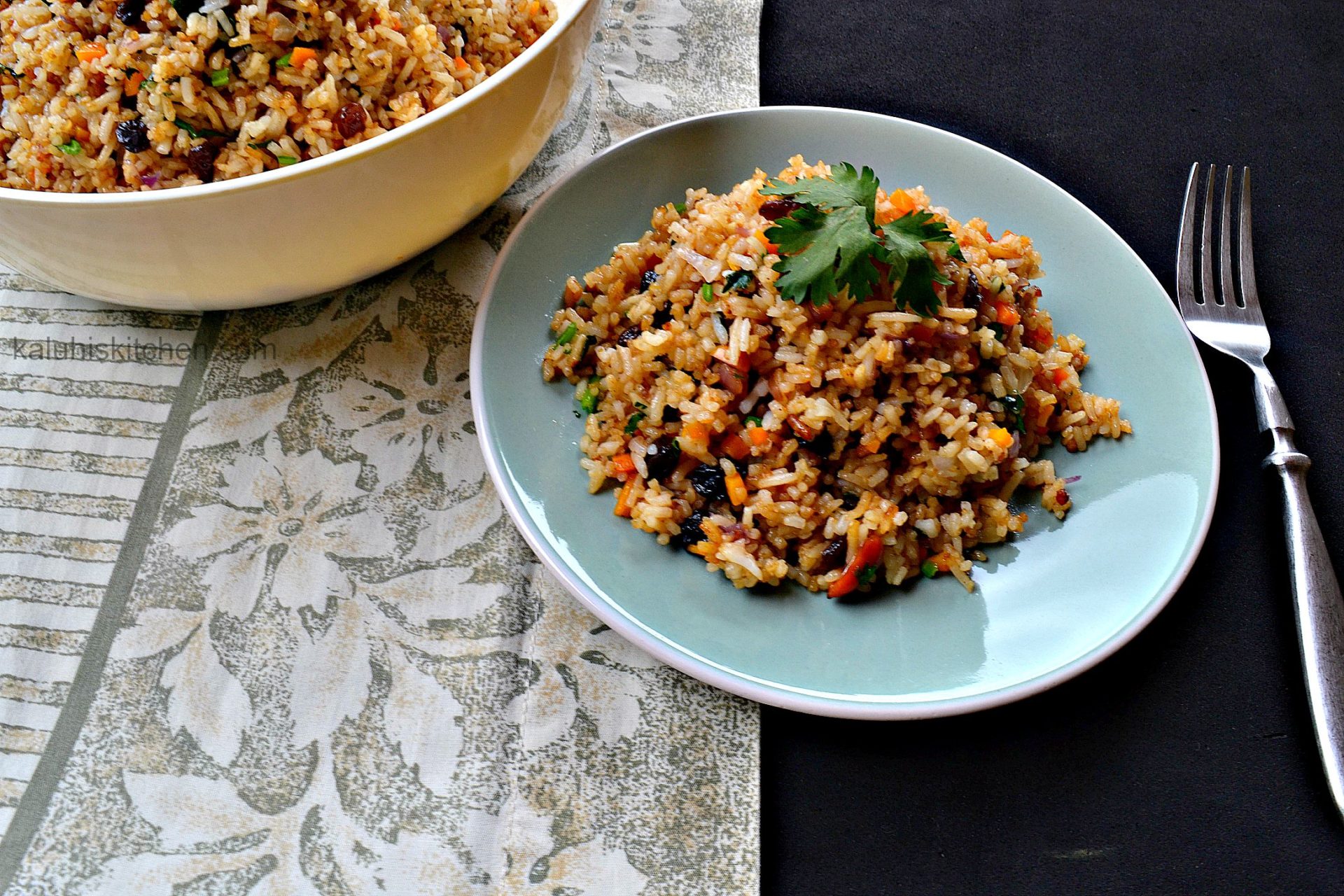 This got finished so fast. And that is a sure sign that this was tasty. It had the perfect contrast of textures and of flavors. And because it was speedy, its perfect to make when you are busy, when you have impromptu guests or for a week night but you still want something delicious to eat.
Joy and Love,
-K
---
Download the full recipe here: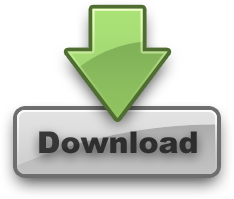 ---
All content and images are copyright protected by



Do not copy in part or whole without giving due credit.