I had been thinking about tikka recipes sometime back and I came to the realization that nearly anything can be made into a tikka…Any meat that is! These  meatball tikka masala were totally experimental. My dad suggested we make meatballs coz we had not had them for quite some time so I chose that time to try this out. I was so afraid I would mess up not only because I have not tried this recipe before, but also because I was making a large quantity. Nothing hurts more than making a lot of bad food. Ya relate?
But I thank God for whispering in my ear and heart how exactly I should go about it. These meatball tikka masala were a hit with my family.  Spicy, juicy and delectable. #MUSTTRY for sure!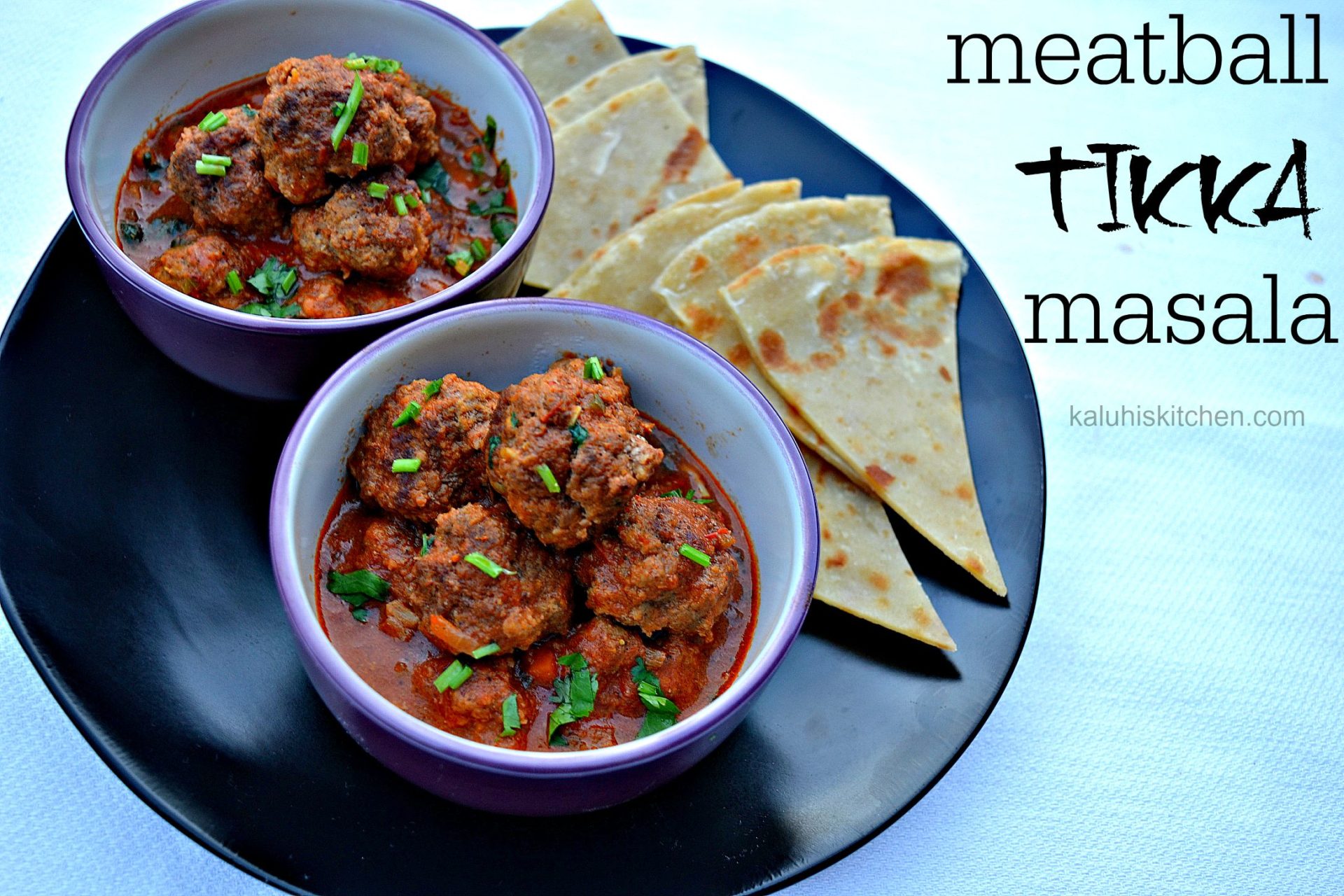 COOK TIME: 90 MIN                               SERVES:7
Meatball Tikka Masala Ingredients
For the balls: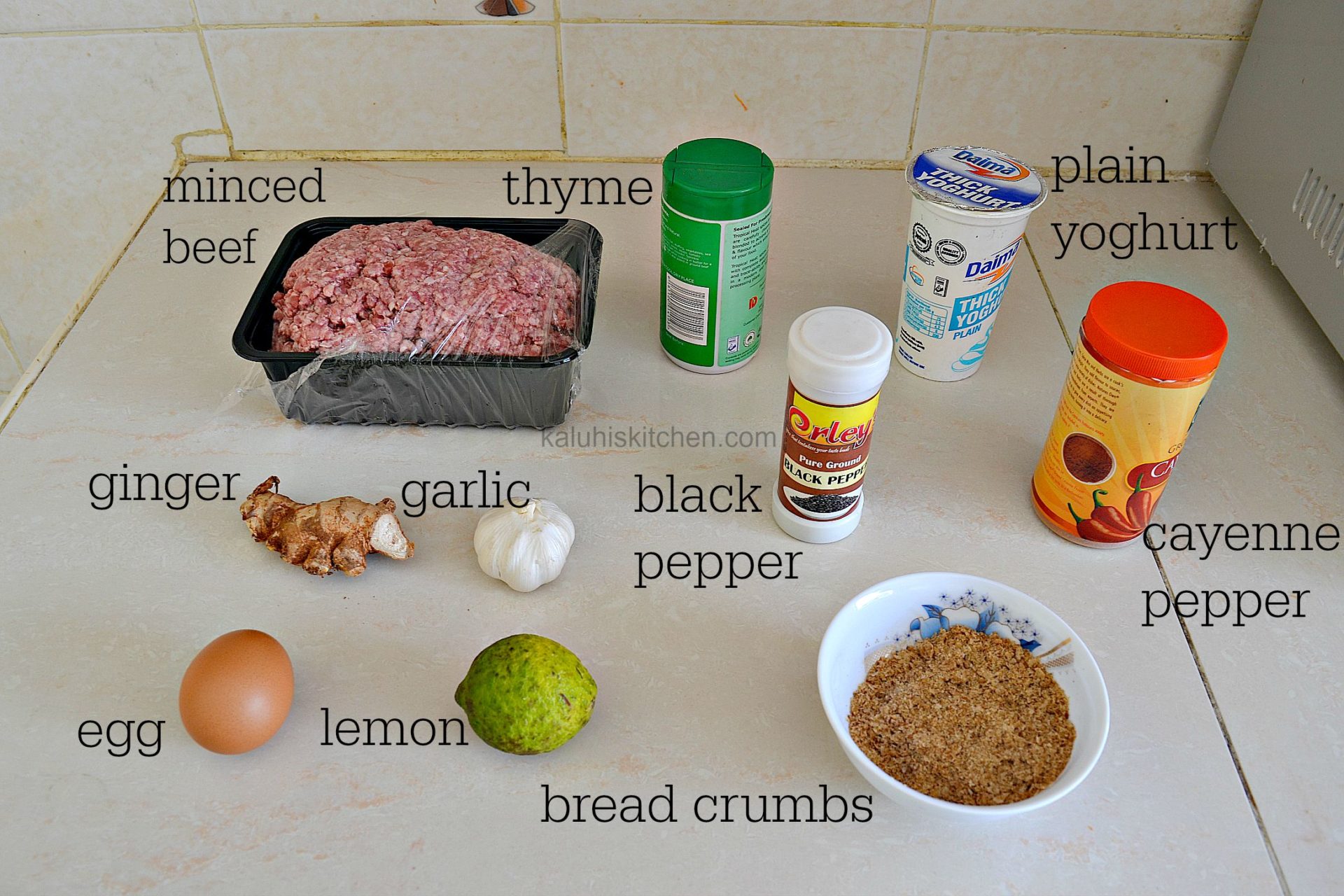 1 kg of minced beef
1 egg
1/2 a cup of bread crumbs
1 lemon, juiced
5 cloves of garlic, minced
1/2 of thumb sized ginger root, minced
1/2 a teaspoon of dried thyme
1 heaped teaspoon of black pepper
1/2 teaspoon of cayenne pepper
3 tablespoons of plain yoghurt
For the masala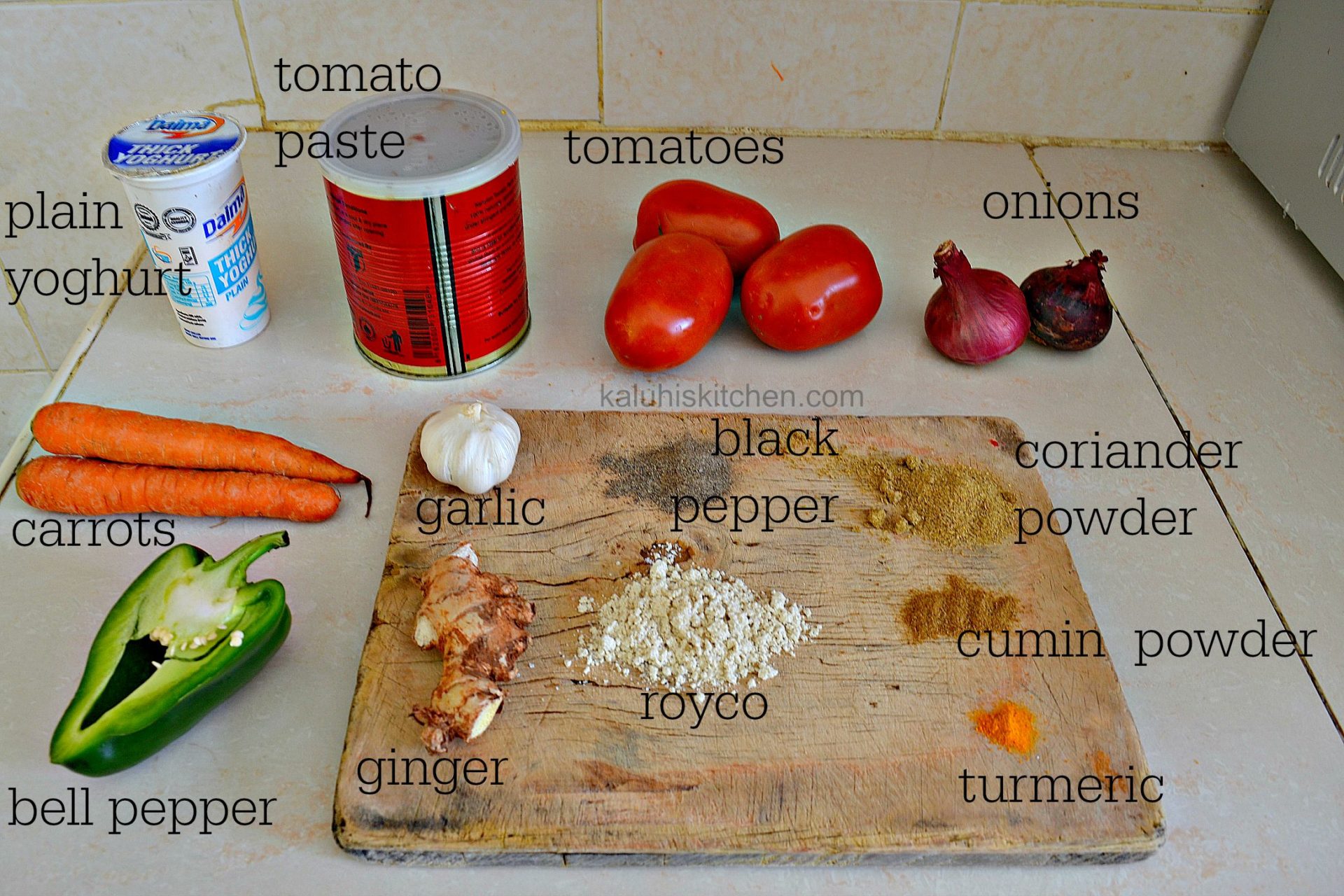 2 tablespoons of royco all spice
1 tablespoon of black pepper
1/4 teaspoon of turmeric
1 teaspoon of cumin powder
1 tablespoon of coriander powder
1/2 green bell pepper, finely diced
3 carrots, finely diced
4 large tomatoes, grated
2 tablespoons of tomato paste
2 red onion, finely diced
Plain yoghurt, approx 1/2 a cup
Salt to taste
Method
Put your minced beef in a large bowl. Then add the pepper, cayenne,bread crumbs, whisked egg, the yoghurt , thyme, fresh lemon juice ginger and garlic. Mix everything until all the ingredients are distributed evenly through out the meat.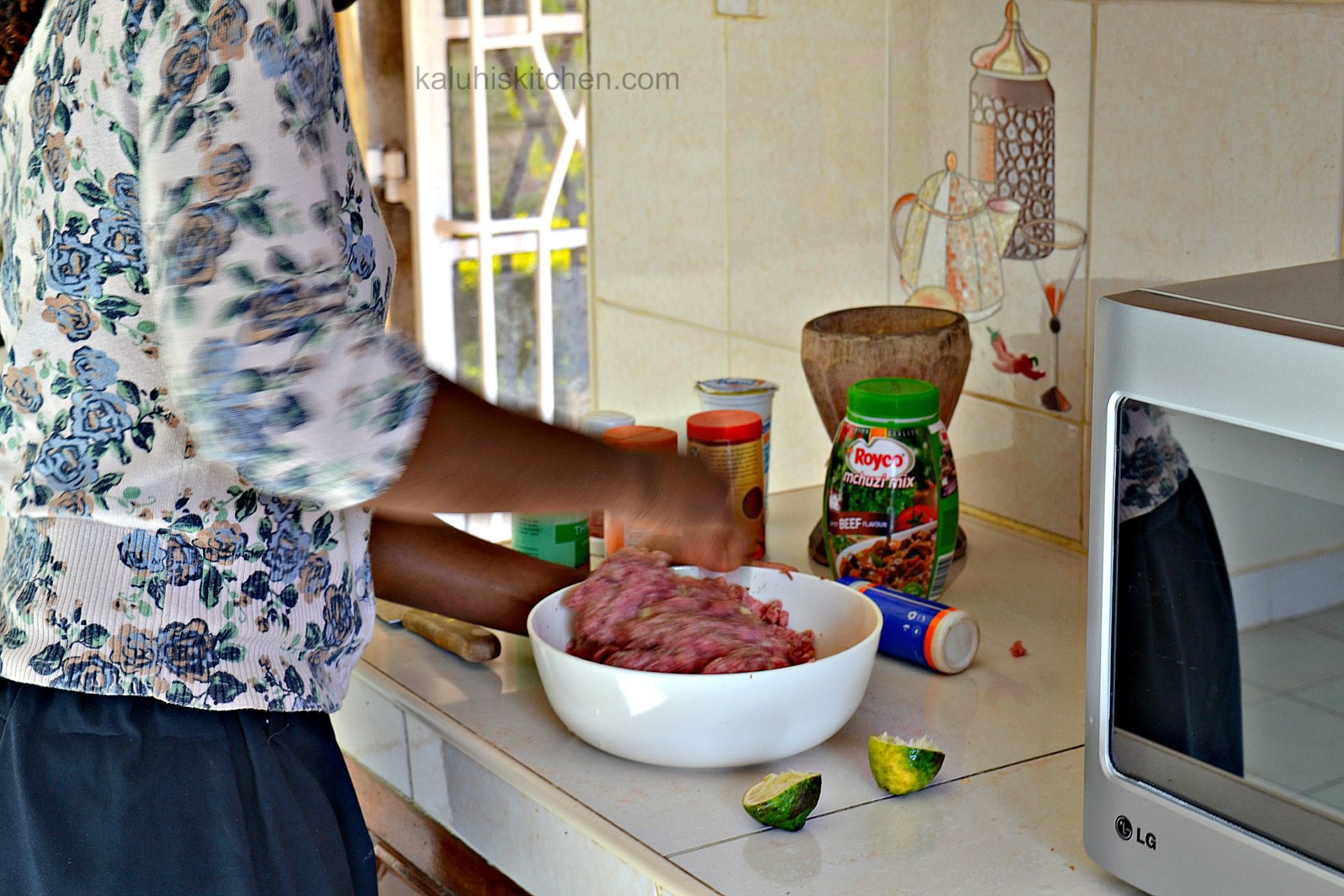 Take small hand fulls at a time and roll them into balls. Roll and set aside. The egg and crumbs allow them to stick quite easily so their is no need of making them too compact.
Put some oil in a large pan or a flat grill and grill or shallow fry the balls. It should take about 8-10 minutes for them to cook through. Do not crowd them, put a batch at a time depending on your quantity. The house always smells too good at this point!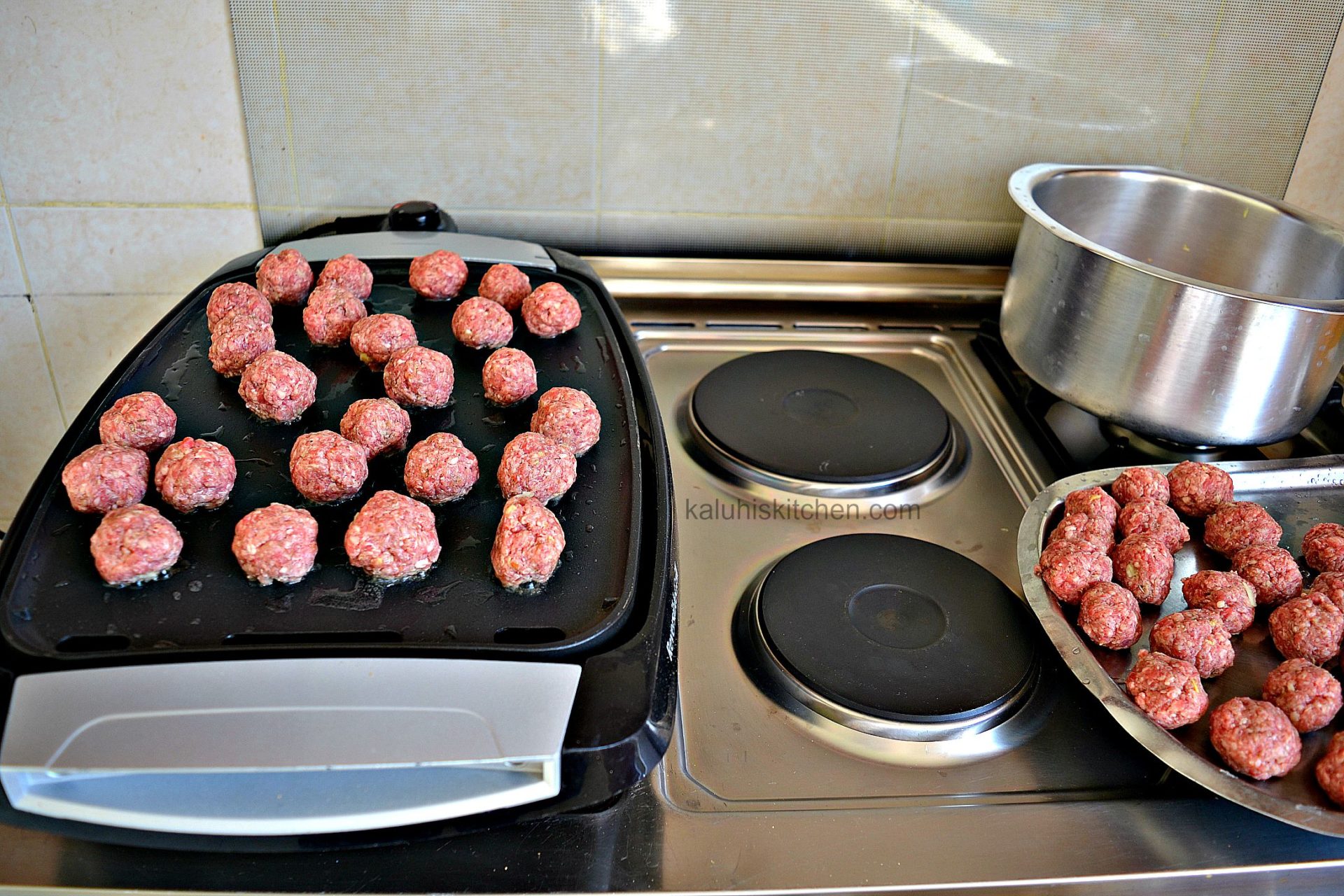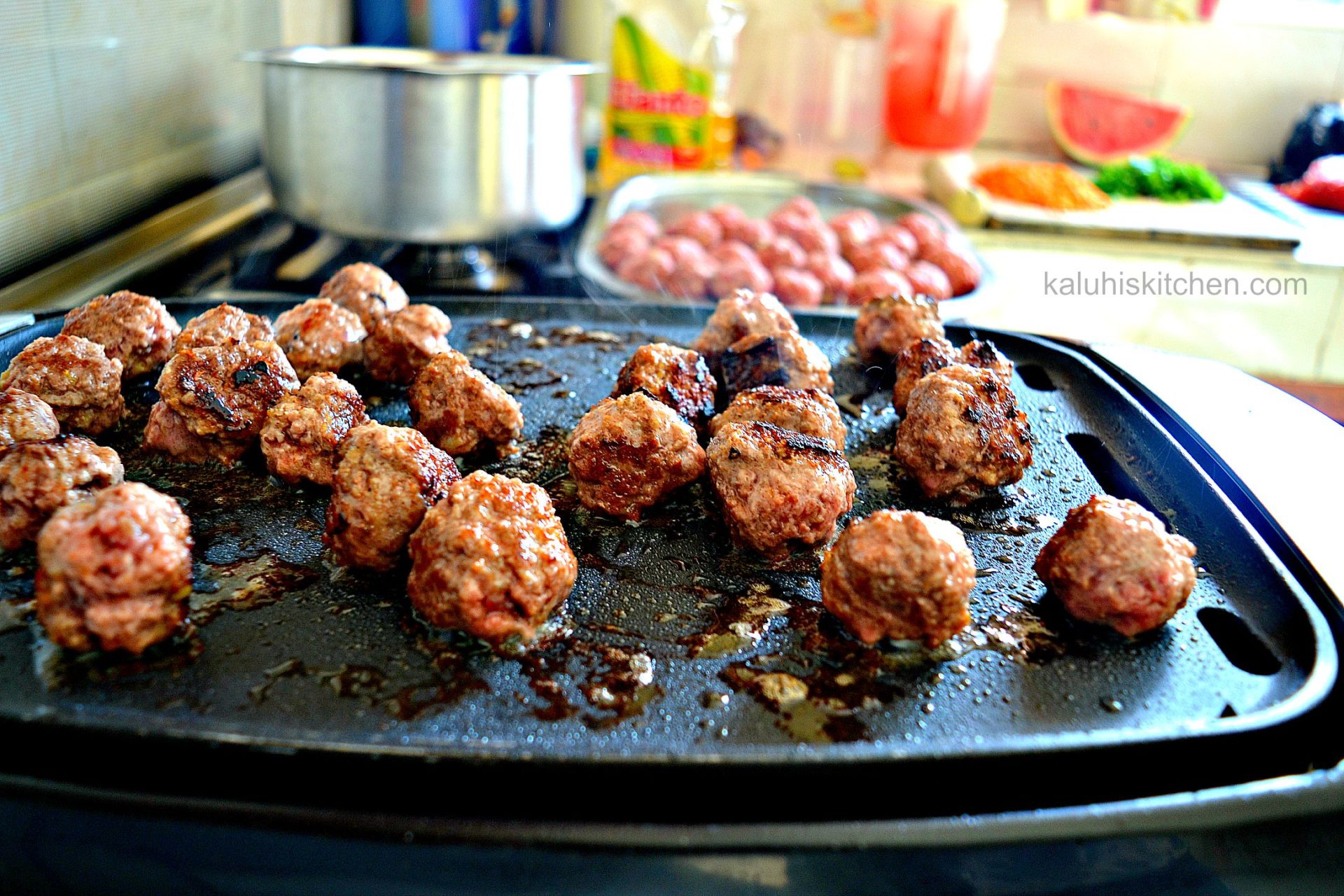 Once all of them are done, set them aside and begin working on the tikka masala sauce.
For the sauce:
***
If you want to make  minced meat stew and not meatballs, cook this sauce as instructed, but instead of adding the meatballs, add your boiled or seared minced meat. Utamu tu!
***
Add the onions, ginger and garlic to some heated oil in a sufuria and allow them to fry until they soften. This should be about 2-3 minutes. Be careful not to burn the garlic.
Then add the tomatoes, 3/4 of the carrots and 3/4 of the diced green bell pepper. Mix it all up then add tomato paste together with 1/4 cup of hot water. Mix your salt, royco, black pepper, turmeric and coriander powder to form a thick paste and add this to the sauce .Let this simmer for about 5 minutes.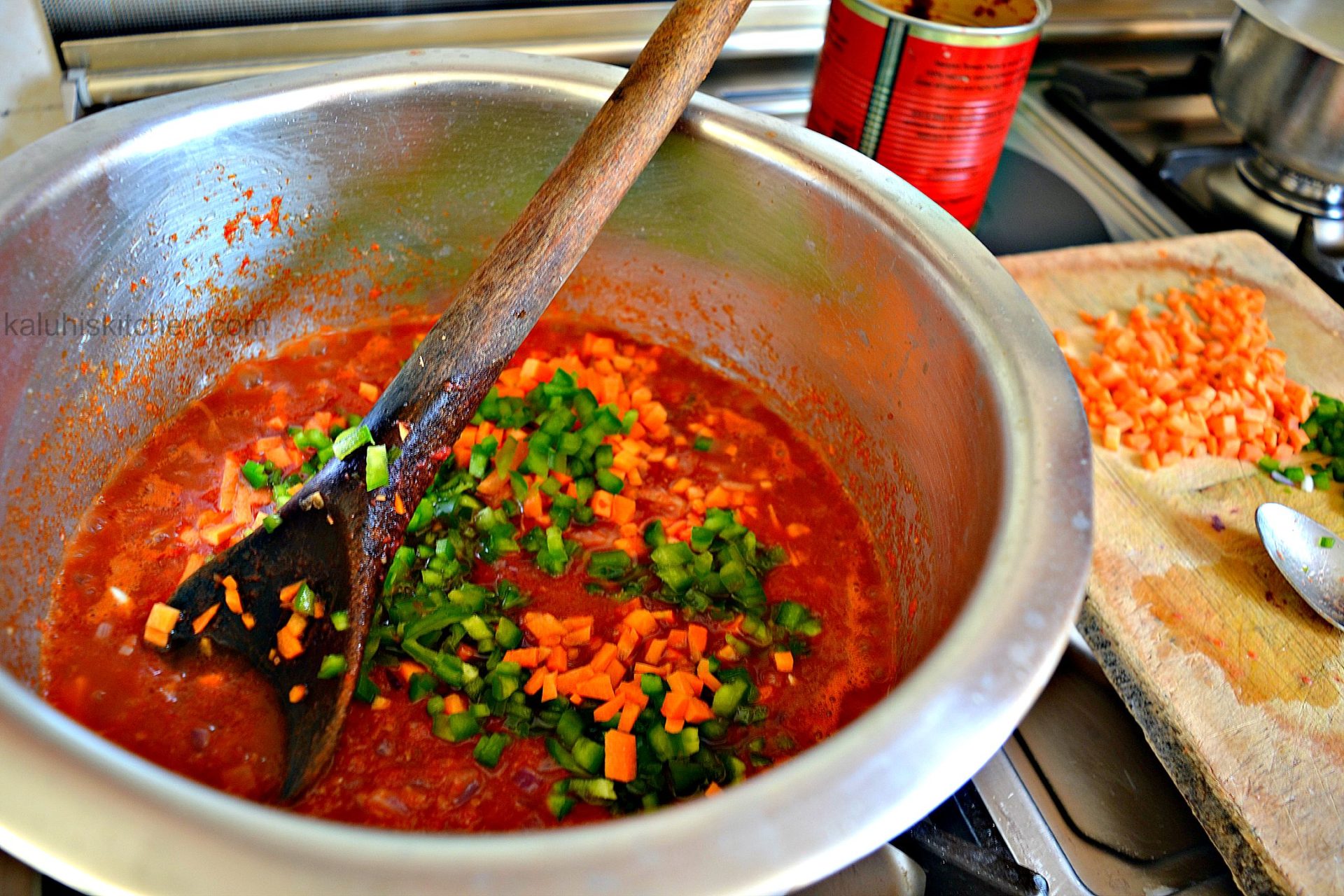 Then throw in your meatballs into the sauce along with the remaining carrots and bell pepper. Add the rest of the yoghurt and mix it in until all white streaks disappear. Cover with a lid and allow this to simmer on low heat for 10-15 minutes. This time frame also allows the favor of the meatballs and that of the sauce to meld. If you feel the sauce is reducing, you can add some hot water or beef stock (1/4 cup at a time to retain the thickness).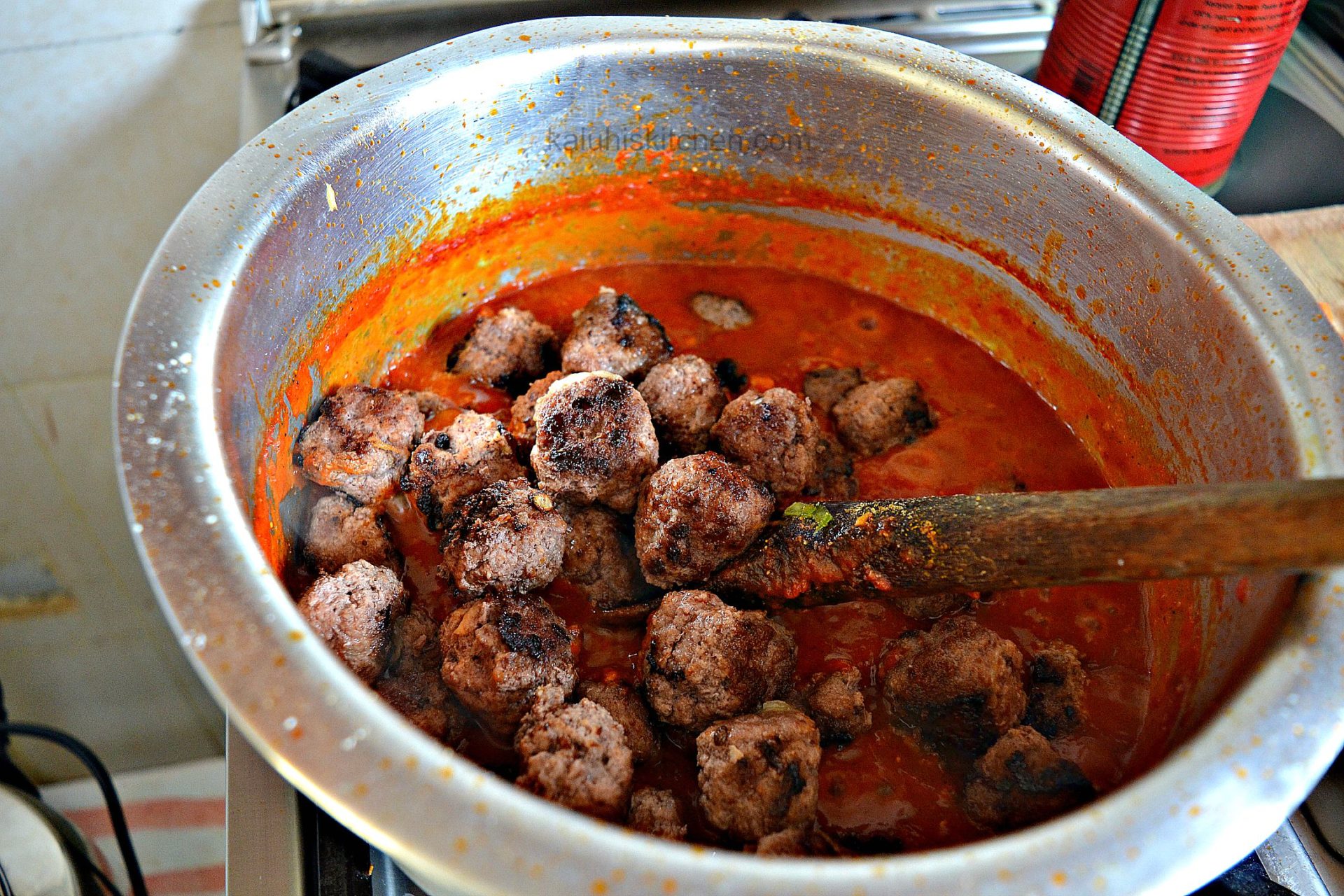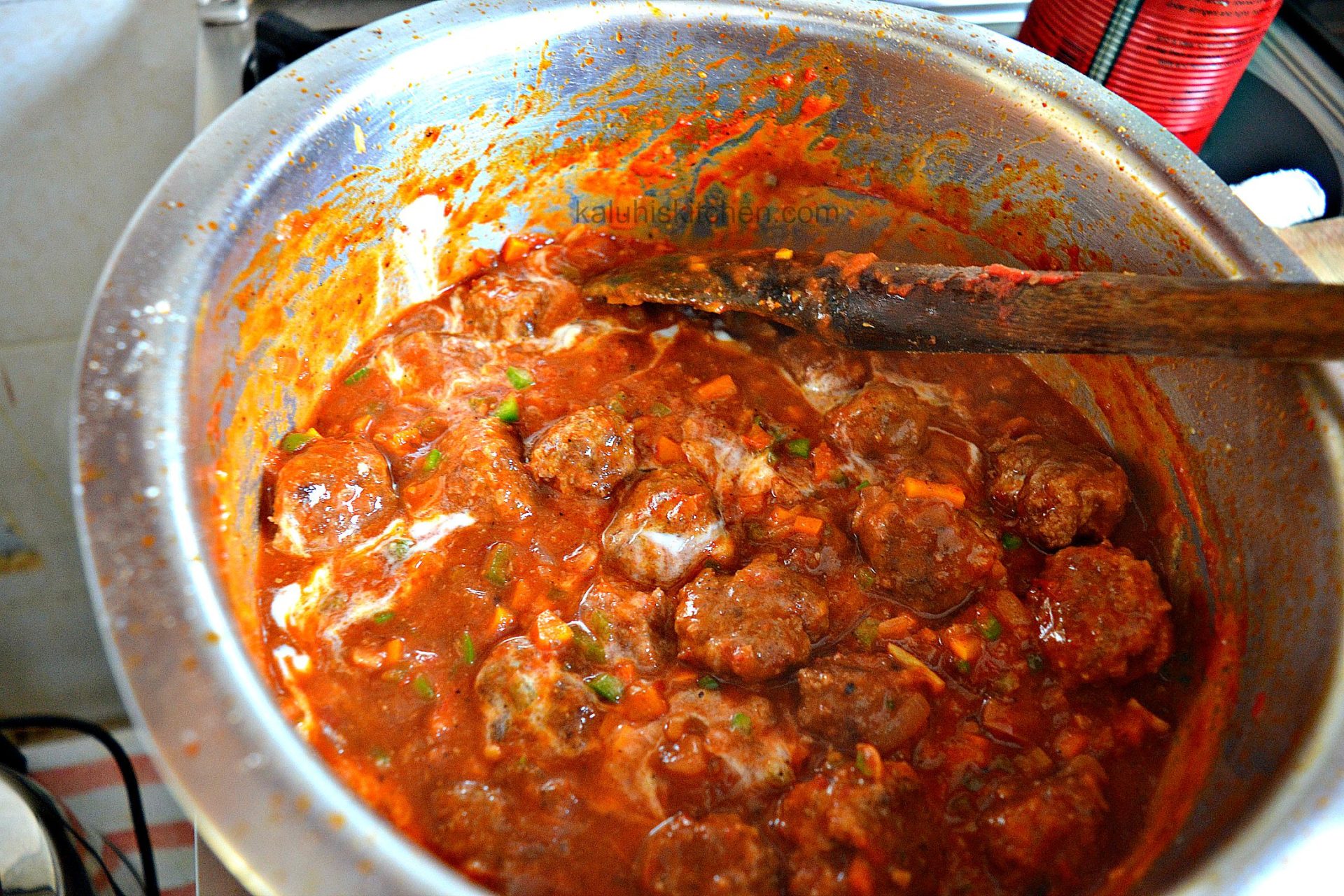 As the meatball tikka masala is simmering, finely chop your fresh coriander which will serve the purpose of your garnish.Once this is done, remove from the heat, garnish and dig in!!!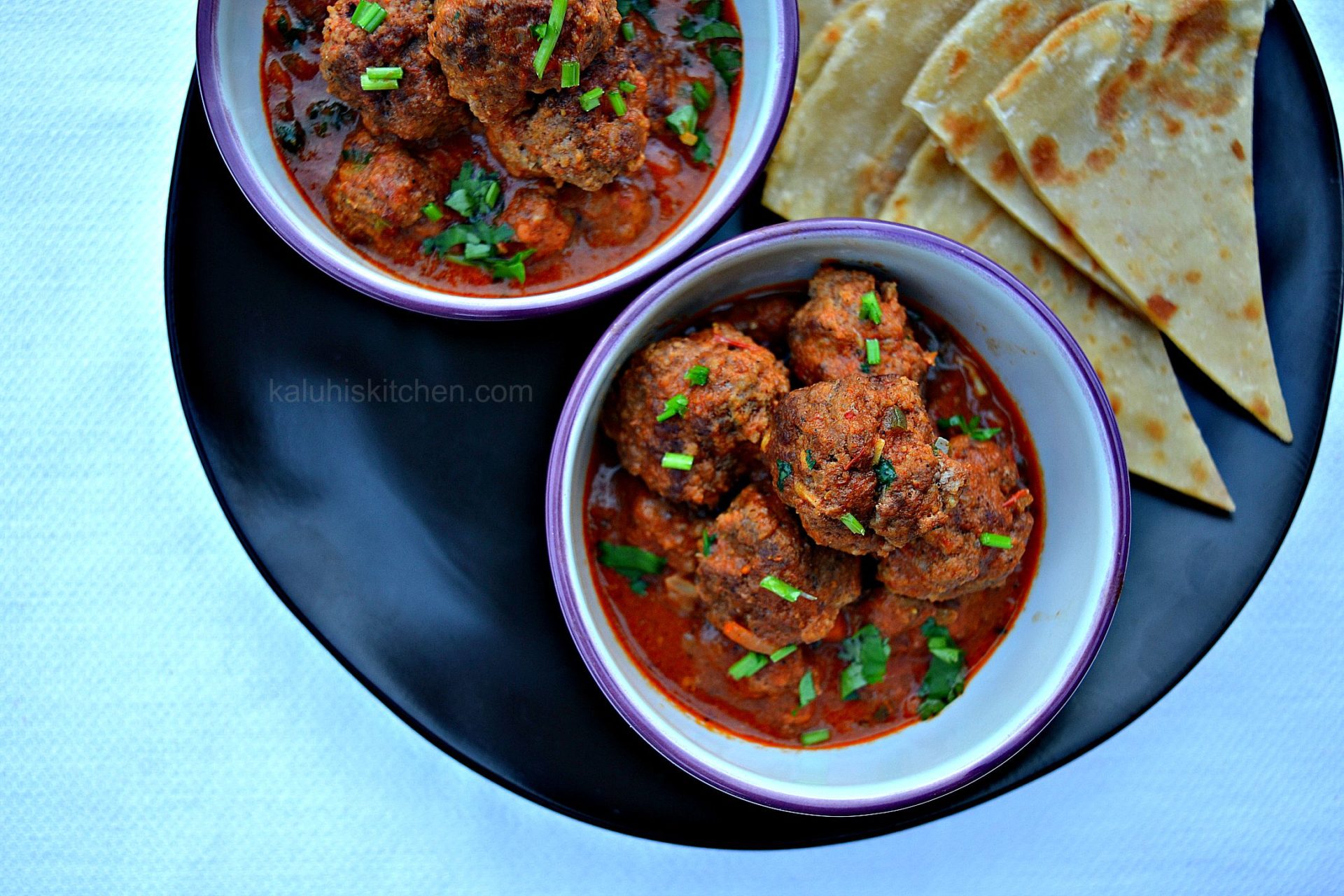 Not too spicy, but you can feel the heat nonetheless. The sauce goes really well with nearly anything and makes even the most normal meal and experience never to be forgotten.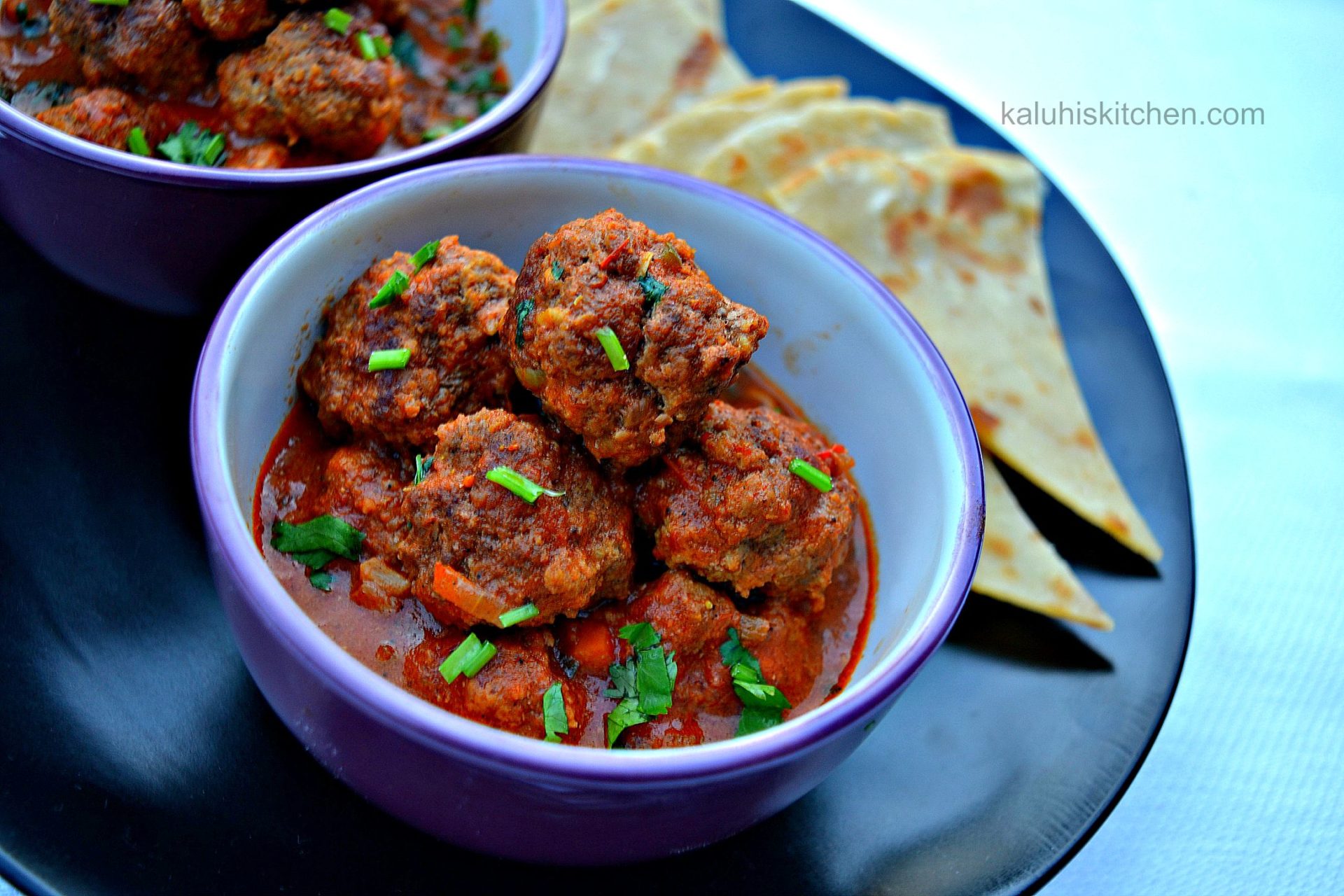 There is no better way than to accompany your starches than with these juicy meatballs bathed in a rich tikka masala sauce. You'll never forget my tikka masala meatballs!
I hope you have added this to you to-make list :))
-Kaluhi
---
Download the full recipe here: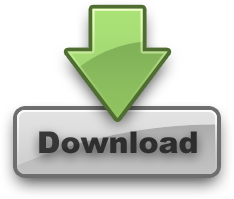 ---
All content and images are copyright protected by



Do not copy in part or whole without giving due credit.
---
Watch the video of how to make the meatballs here: