Let's be honest for a second… the whole world loves hot dogs. Or at least in my head, the whole world does. Perfect snack. And depending on what you add to them, you can get all food groups into your hot dog. There are so many ways to have your hot dog. And that gets me excited since it awakens my creative power.
I decided to make my hot dog with the frankfurter sauteed with green bell peppers until they are crispy. I also decided to replace the  mustard with a tangy lemon and garlic plain yoghurt sauce. So for my 100th post, savor on this brilliant and delicious beauty.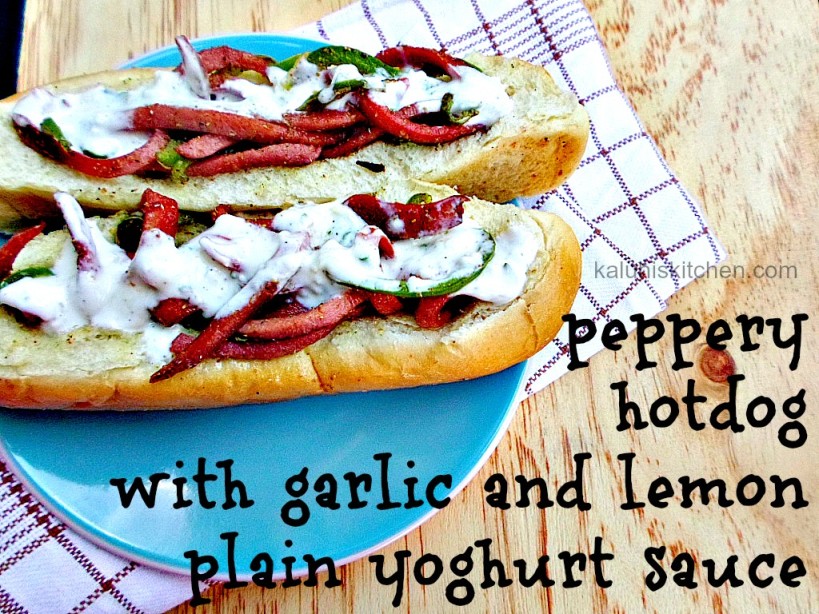 Peppery hot dog with garlic and lemon plain yoghurt sauce ingredients
PREP TIME: 5 MINUTES        COOK TIME: 7 MINUTES       MAKES: 2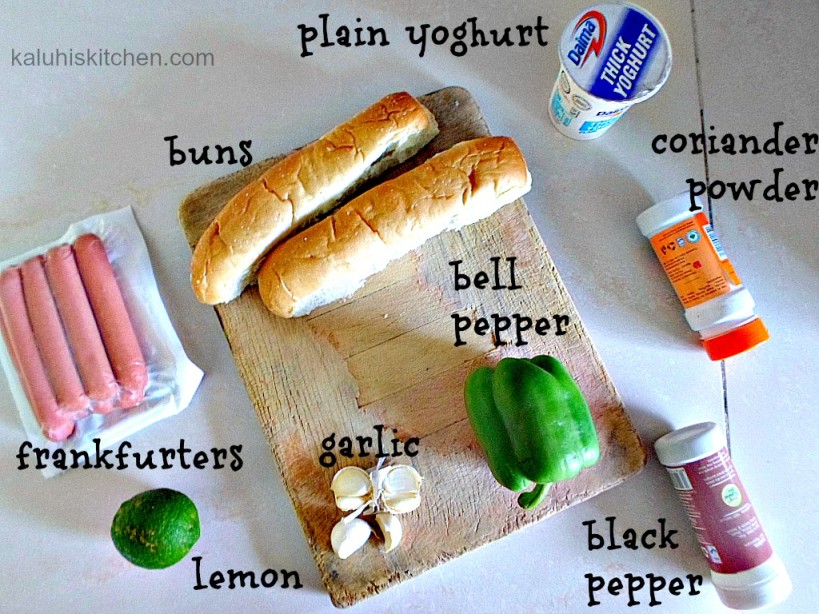 Ingredients
3 beef frankfurters
½ green bell pepper
1 tablespoon of black pepper
1 tablespoon of ground coriander
1 tablespoon of freshly squeezed lemon juice
50g of plain yoghurt
3 cloves of garlic, minced
Finely chopped spring onion
Salt to taste
Hot dog buns
Vegetable oil for sauté
Method
Pour your yoghurt into a bowl. To this add the minced garlic, ½ a tablespoon of black pepper, 1 tablespoon of fresh lemon juice, finely chopped spring onion and some salt to taste.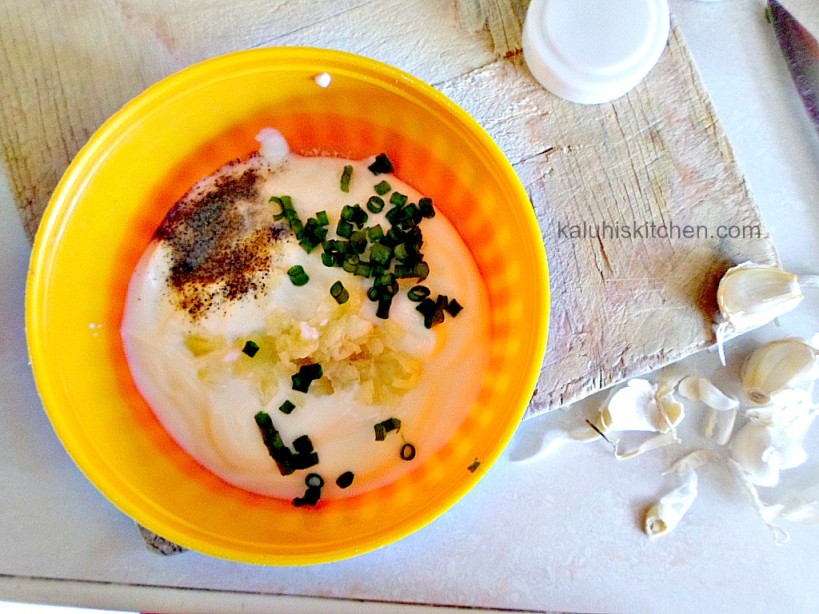 Mix it up until all the ingredients are evenly distributed. Set aside and begin working on the stuffing.
Take your Vienna/frankfurter and slice it thinly lengthwise. Do the same to your green bell pepper. Throw these into a frying pan with some heated vegetable oil.
Add ½ a tablespoon of black pepper and 1 tablespoon of coriander powder.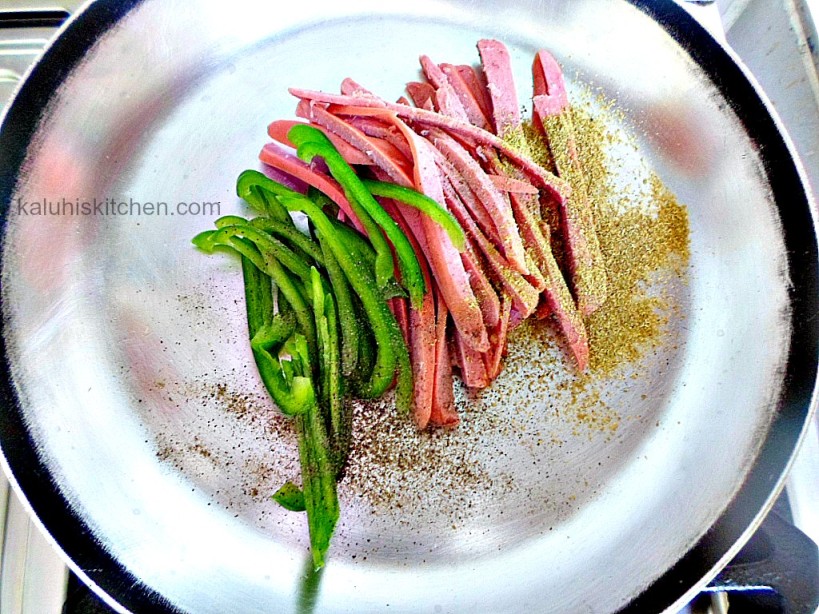 Mix and let this sauté for about 5-7 minutes until they become slightly crispy.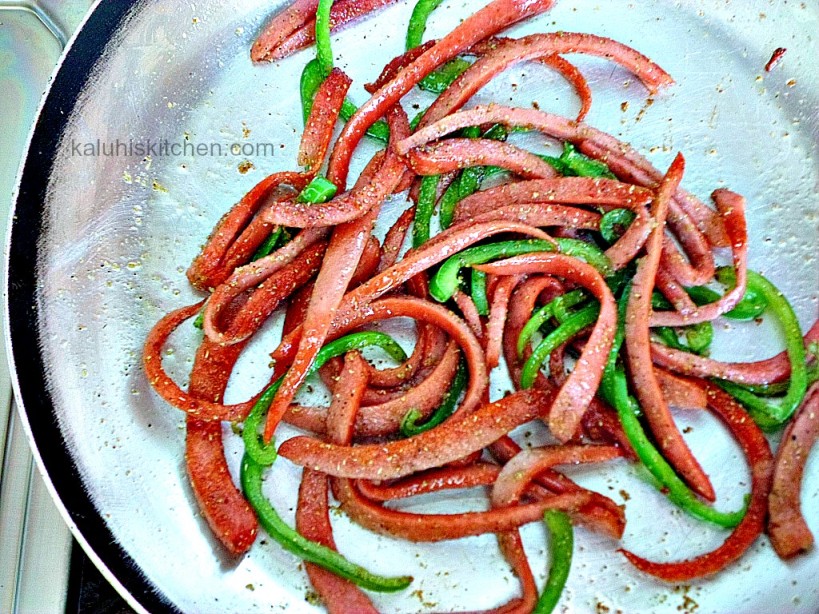 Take them from the heat and stuff them in our bun.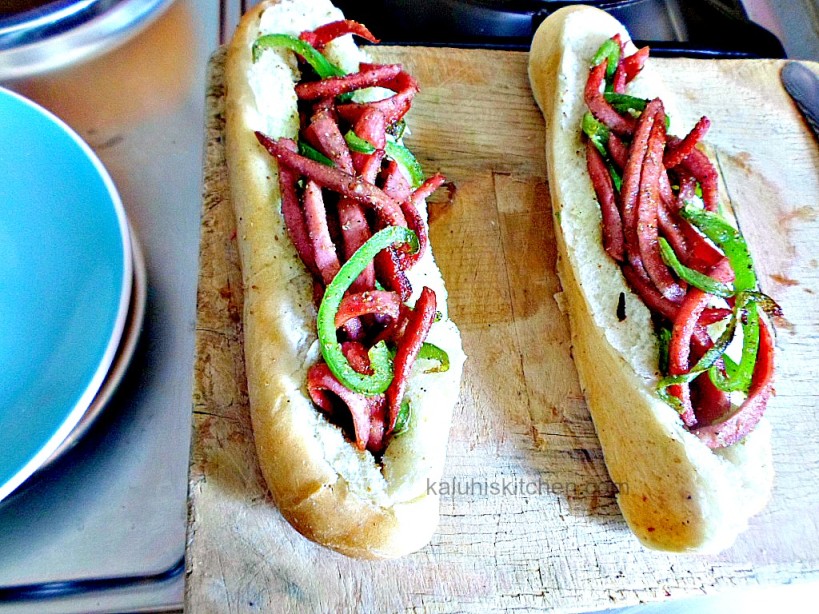 Pour the lemon and garlic plain yoghurt sauce over it and take a big bite. Dont you just want to stuff this in your mouth?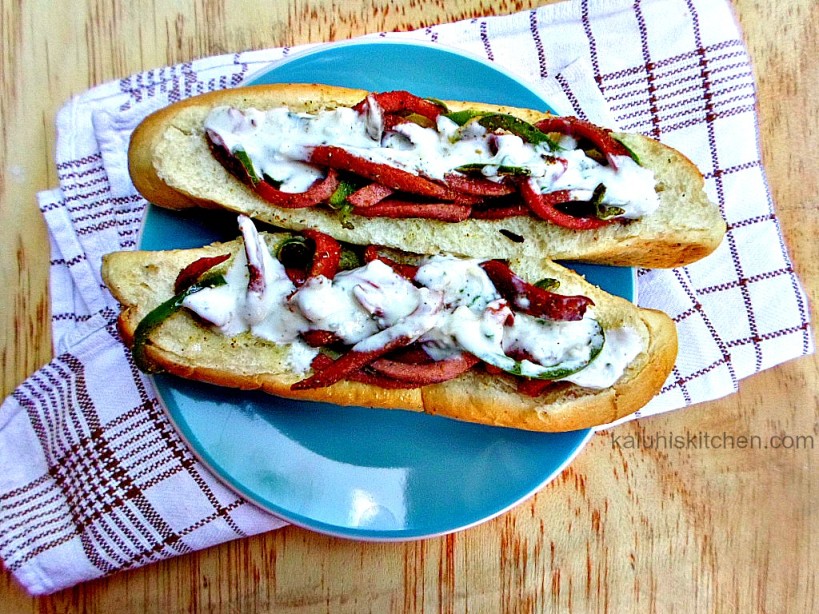 The chilled sauce goes so well with the hot juicy frankfurter and peppers. And because they are shredded, taking a bite becomes alot easier and the flavor gets to seep in deeper. You ca replace this sauce with the sweet and sour sauce I made here, or the tatziki I made with these bhajia in this post.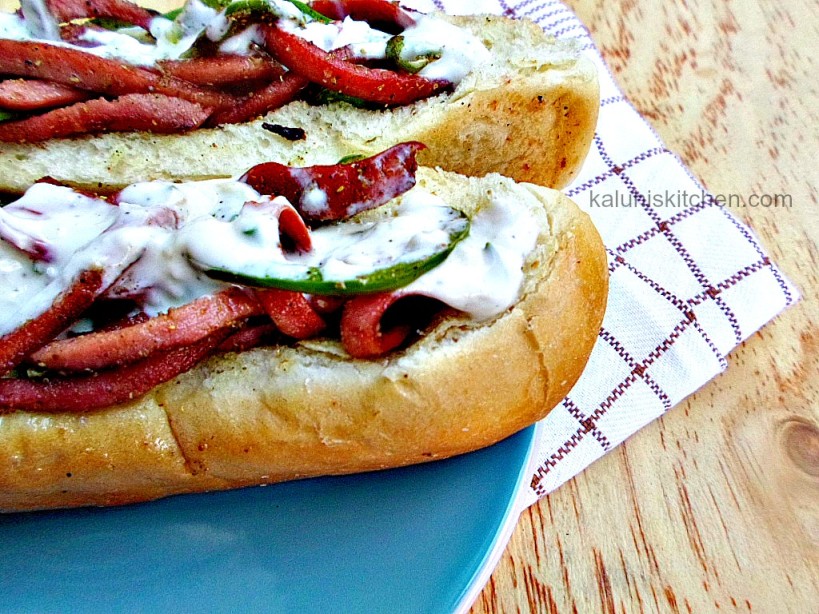 The weekend is here, and this you have to try.
TGIF!
---
Get the full recipe here: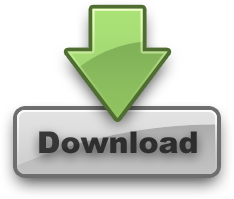 ---
All content and images are copyright protected by



Do not copy in part or whole without giving due credit.