I had the privilege to attend  the unveiling of the new menu for Flame Tree Restaurant at the Sarova Panafric. The Sarova Panafric is the only Pan-African hotel and home to authentic African tastes. To retain their reputation as the preferred hospitality hotel in the region, they constantly seek improvement and exceeding of expectations. This was evident and reflected in their menu. Their "Best of Kenya" concept seeks to offer the best locally produced and sourced foods in three culinary areas which are: traditional Kenyan cuisine; Western cuisine with an African influence and Swahili/Coastal Kenyan cuisine. Their meals have an African touch but with the highest level of eclectic global appeal and prepared with such great skill and execution. It was nothing short of excellence and opulence.
If you are like me, you have a mental list places you wish to visit or dine one day. Not to prove anything, but to simply enjoy the experience that good quality and service brings with it. If you have your list of places you want to dine in the near future, you had better add Flame Tree Restaurant to it.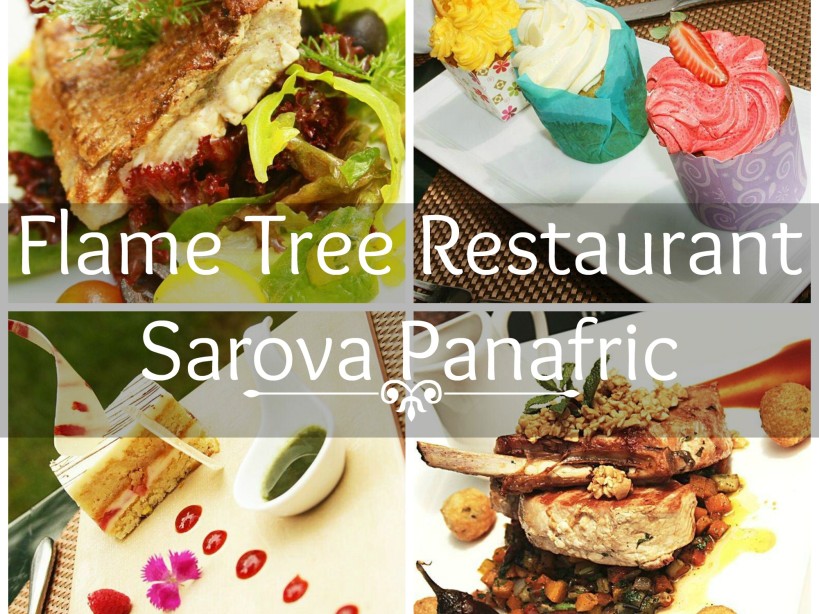 Flame Tree Restaurant
"Flame Tree" refers to a bright vibrant tree. The restaurant was named after it as it embodies the same flare as reflected in its ambiance and great appeal as seen in their culinary selection. These two aspects, combined with superb service, results in the perfect service trio.
Flame Tree's location and garden atmosphere captures the true essence of Nairobi, which simply enriches your time spent there.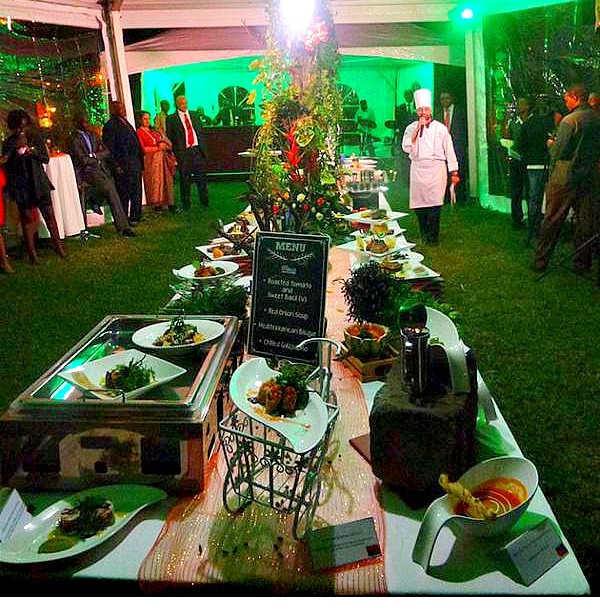 The new menu had a lot of interesting meals. Plenty of contrasts in textures and flavors which made the eating experience  quite the adventure. Here are some of the meals we had:
Starters
It was a chilly evening and having this really warming roasted tomato and sweet basil soup drew all of us in. It was so soothing and really balanced in flavor. The use of basil and tomato is always a match made in heaven and this soup was no different. It looks similar to the butternut soup I made here, and inspired me to possibly recreate the same soon 🙂
I like having a taste of everything in a single bite, and these vietnamese spring rolls did it for me. They were had the fresh flavors of lettuce stuffed in rice paper drizzled with a sweet-chilly sauce. Perfection!
One of chef Avraj's favorites was this dish: avocado tiger prawn cocktail. It is simply some prawn served with avocado mousse, ice berg lettuce with marie rose dressing together with fresh tomato and red pepper salsa i.e kachumbari.
Main Dishes
If you like biryani, you will enjoy their sea food biryani which combines all the flavors from the Kenyan Coast in one spectacular dish. There is always more than one way of preparing something, and this biryani just  takes it up another notch.
For all the fish lovers such as myself, I am sure you will love their pan seared snapper. The skin is left on the flesh and turns amazingly golden and crispy after searing while the flesh remains juicy and tender. This is served with a lemon vinaigrette which beautifully compliments the flavors of the fish.
They also have these beautiful pork chops, cooked to perfection with the flavors of pepper and roasted cumin, my favorite spice.
Now, lets talk about the king of all burgers: their bacon and cheese steak burger. It is massive, with gooey aged gouda cheese dripping over their minced beef pattie layered together with crispy bacon. It does not get more indulgent than that! Writing that made my mouth water! #slurp
My favorite dish of the day were these chicken wings. Have you ever eaten something so good that you want to name yourself after it?? If you have not, these chicken wings will. According to what I was told, they are a favorite hence they were not removed or modified. Now I see why everyone liked them so much.
They were tender, perfectly seasoned and served with a sweet and sour sauce which tied everything together. Simply spectacular!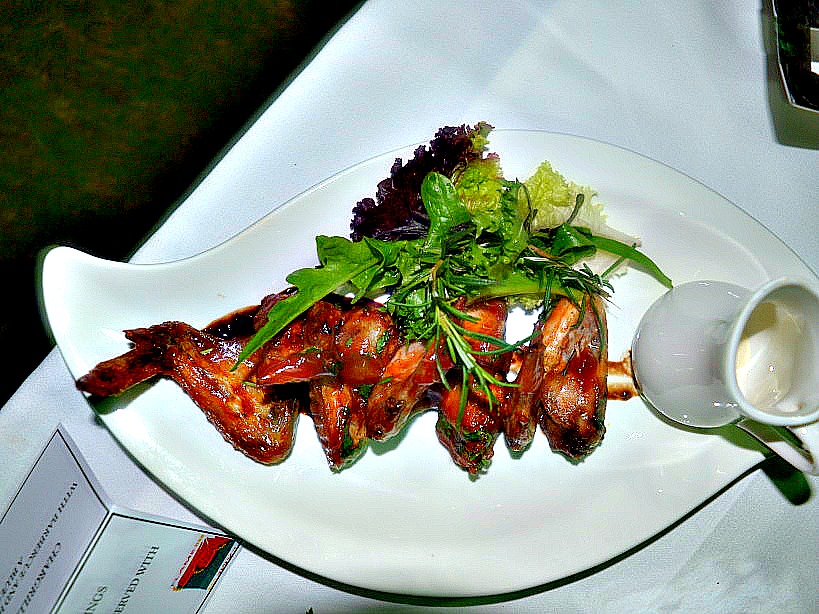 Desserts:
Will the real tiramisu lovers please stand up?? I think this is he ultimate dessert: tiramusu + oreo. It was so creamy yet light at the same time. It was not overwhelmingly sweet yet still gave you that kick of sweetness. It was good!
They also have their white chocolate cheese cake served with a berry coulie. It was really rich and decadent. It could use a bit more texture in my opinion, but other than that we enjoyed it.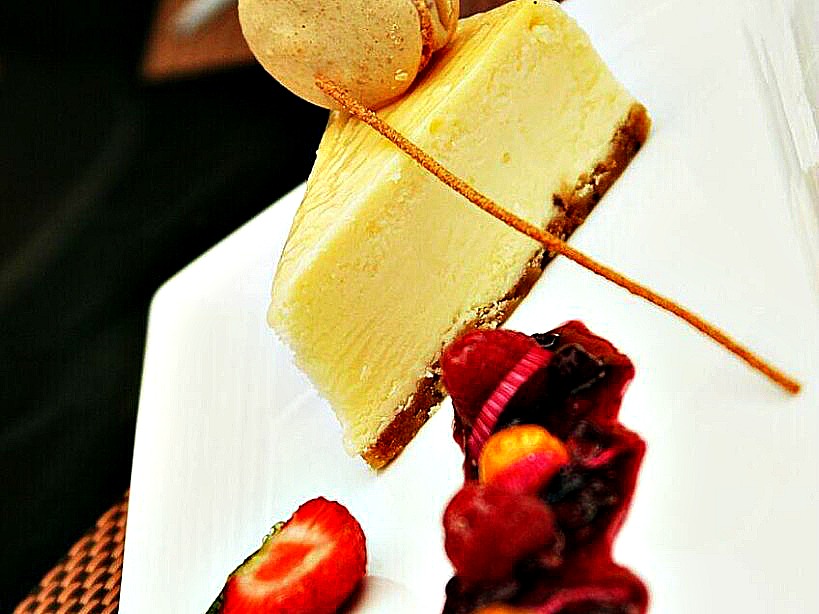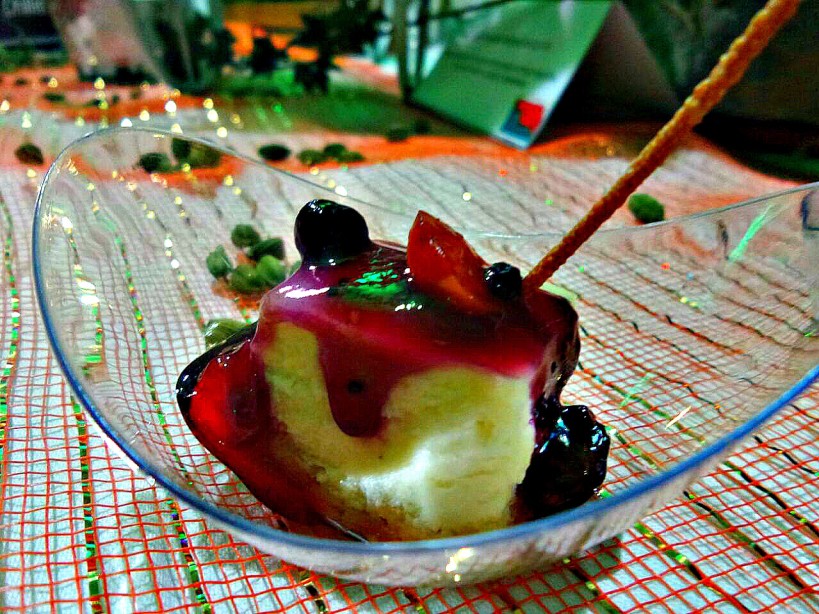 And of course we had to get our hands on their macaroons 🙂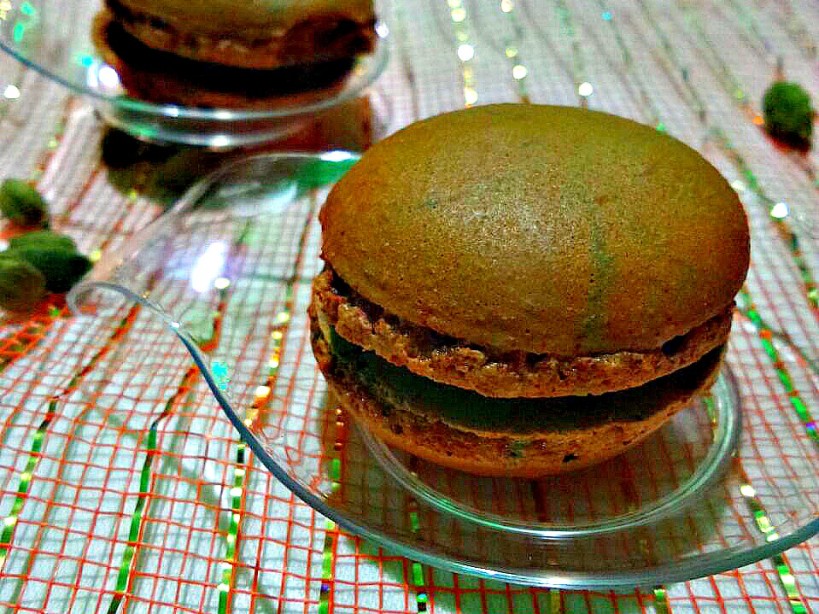 Flame Tree menu reflects the different moods over the course of the day from breakfast to after dinner drinks or just desserts. It has an extensive breakfast buffet; is an ideal venue for meetings over coffee or healthy fresh juices. It's great selection of teas and coffees, and now this eclectic menu, make it ideal for lunch and dinner and in-between small eats. Flame Tree is also a good place to meet over a drink or cocktails in the evening. Or for brunch mid Sunday morning.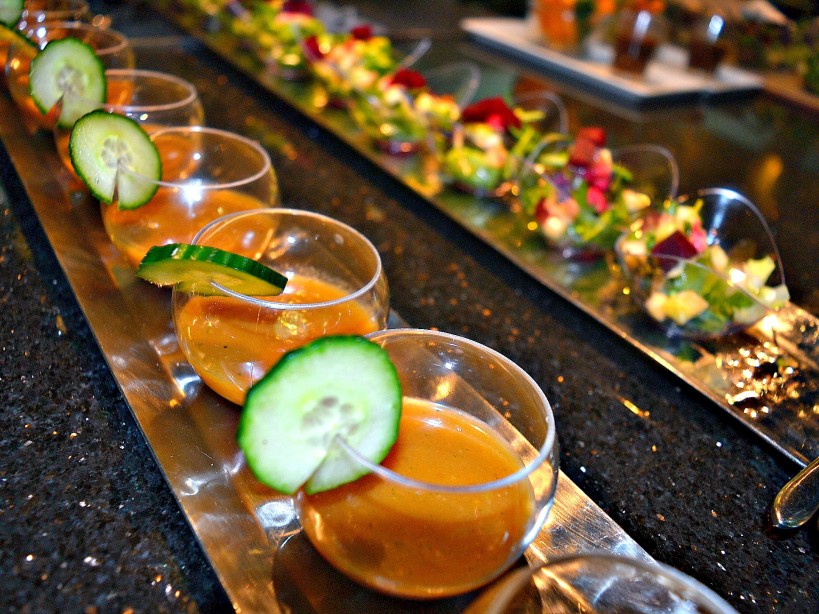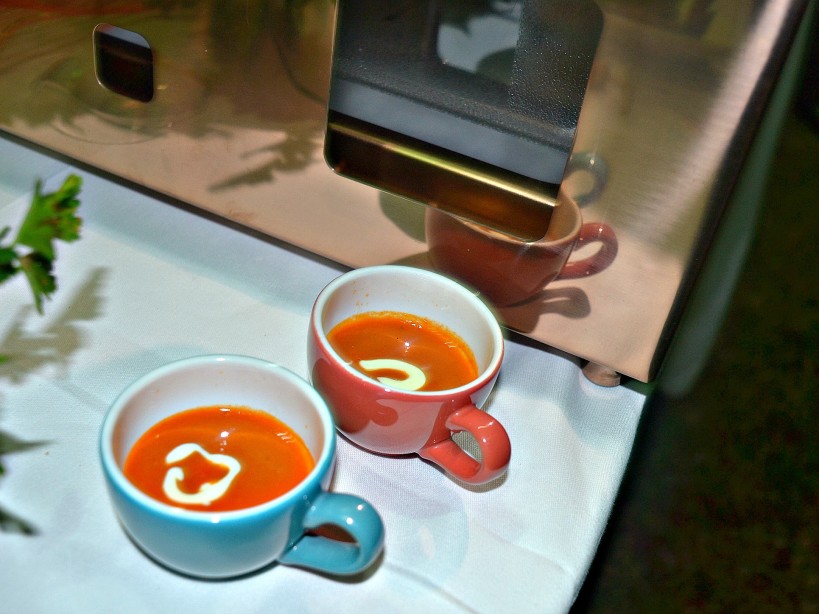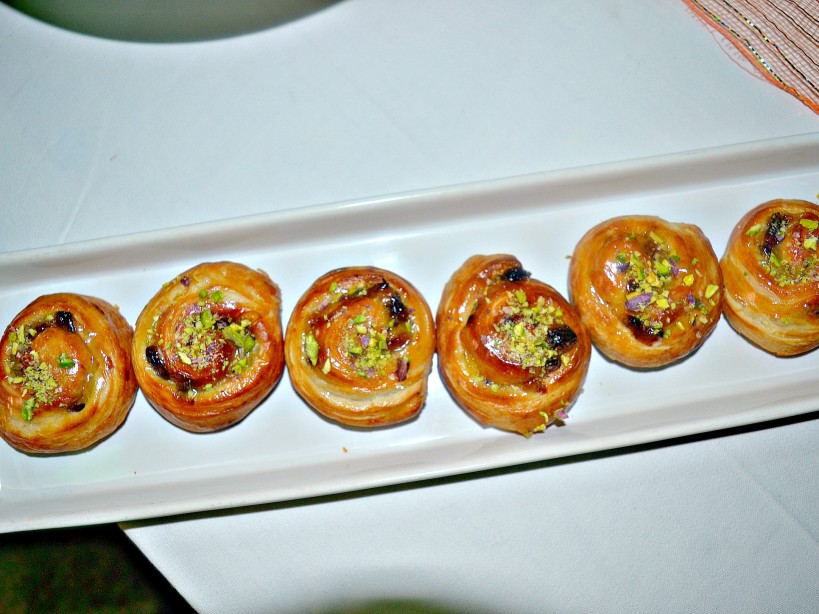 If you are ready to rediscover good food, the Flame Tree Restaurant is the place to be!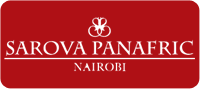 ---
All content and images are copyright protected by



Do not copy in part or whole without giving due credit.