In my country, the foods served are pretty stream lined. Kenyans have a very clear idea about what they like to eat all the time, and what they prefer not to have. This can be a really good thing and a really bad thing. One of the many foods that are really popular in Kenyan cuisine are bean stew and chapati. Some people also love to have the bean stew with some rice and at times some ugali. Today, I decided to add my own twist to this Kenyan favorite which takes it up a notch.
I boiled my beans with whole cumin seeds, garlic cloves and ginger root. This gave the individual beans character and a fabulous depth of flavor. It was made even more special using thick tomato sauce, amazing taste of red onion  richness of bell papers, and texture of carrot.
Prepare to be taken to cloud 9!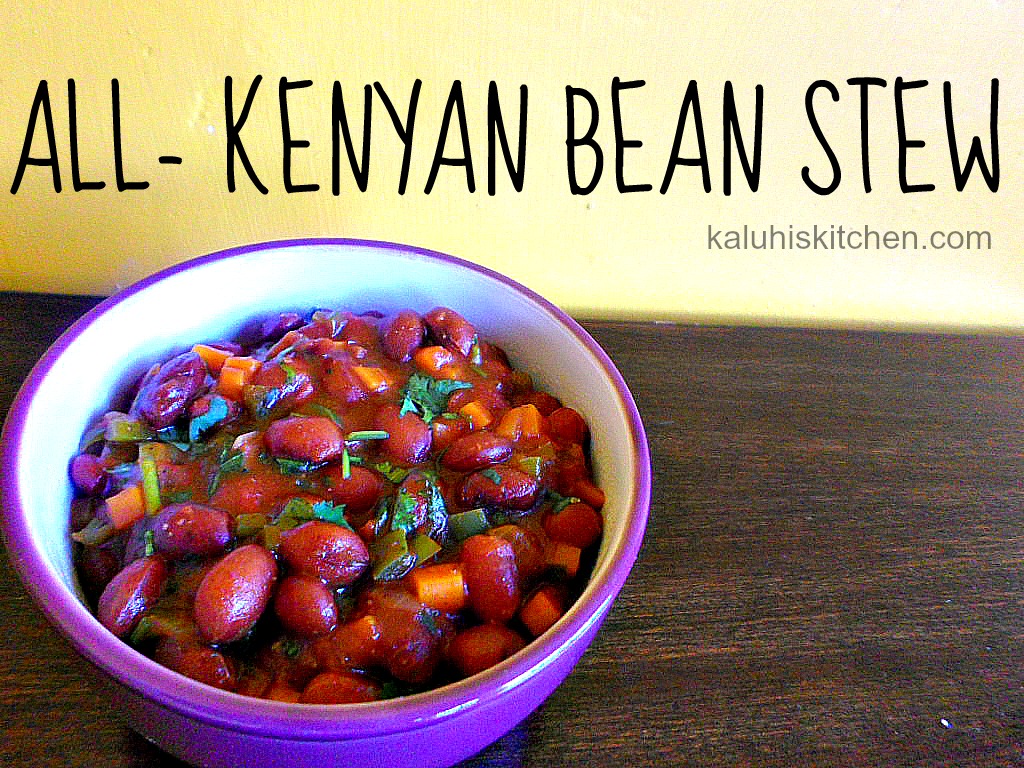 Ingredients for the bean stew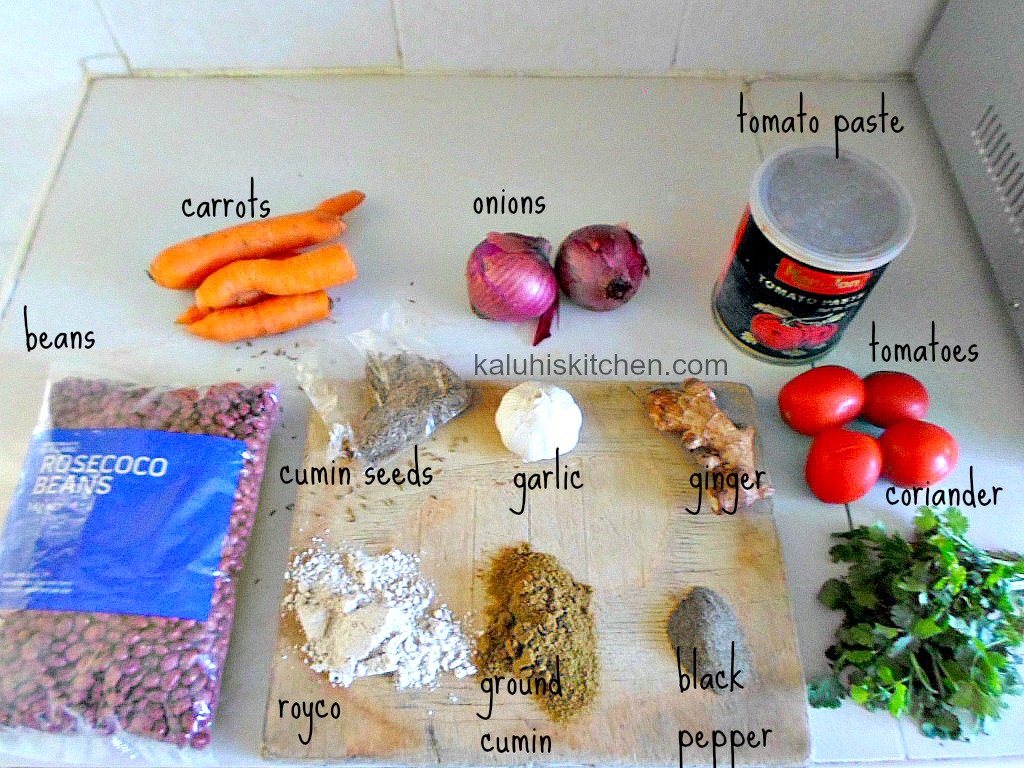 1 1/2 cup of beans
2 tablespoons of whole cumin seeds
6 cloves of minced garlic
Thumb sized  ginger root, minced
3 tomatoes, pureed
3 tablespoons of tomato paste
Red onion, minced
2 tablespoon of royco all spice mix
2 tablespoons of ground cumin
1 tablespoon of black pepper
2 finely chopped green bell pepper
Coriander for garnish, finely chopped
Method for the bean stew preparation
Soak your beans for about an hour. Put them to boil together with your minced garlic, minced ginger and whole cumin seeds. This is an important step as it will infuse the flavor into the beans. Save half of your garlic for the frying process. Besides the flavor, cumin seeds have plenty of health benefits. You can also check out the health benefits of ginger here, and of garlic here.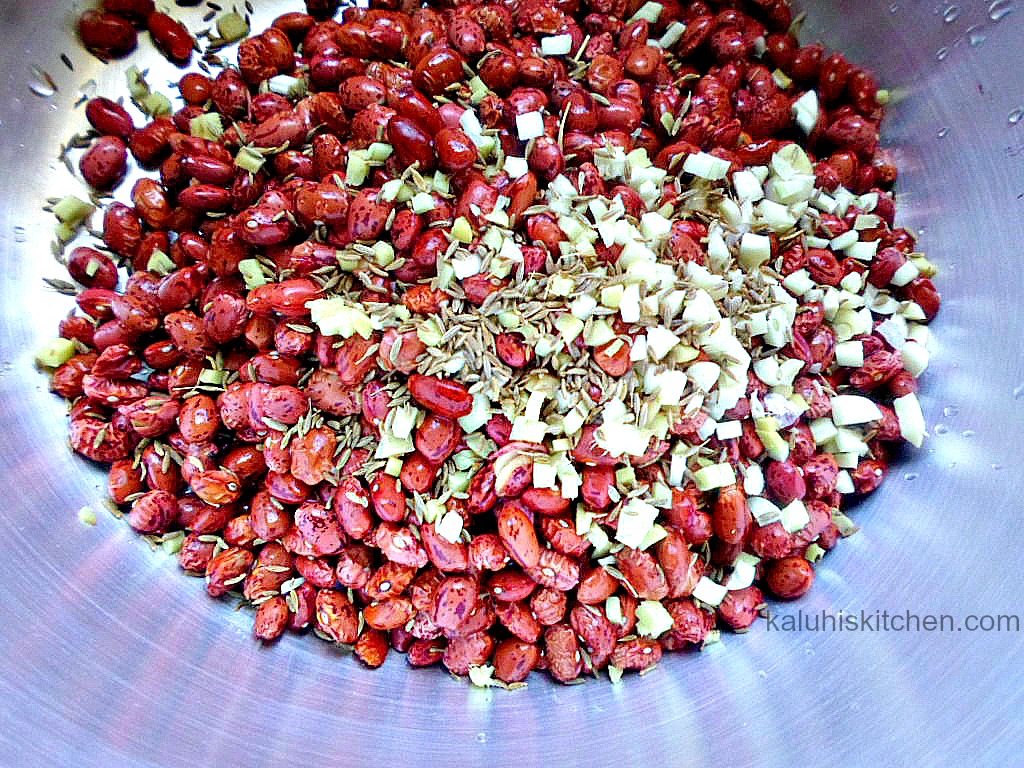 After you have boiled the beans, drain the excess water and set them aside.
In a separate sufuria, put your onions to fry with the remaining garlic, until they are soft. Be careful not to burn the garlic as it will make the whole dish bitter.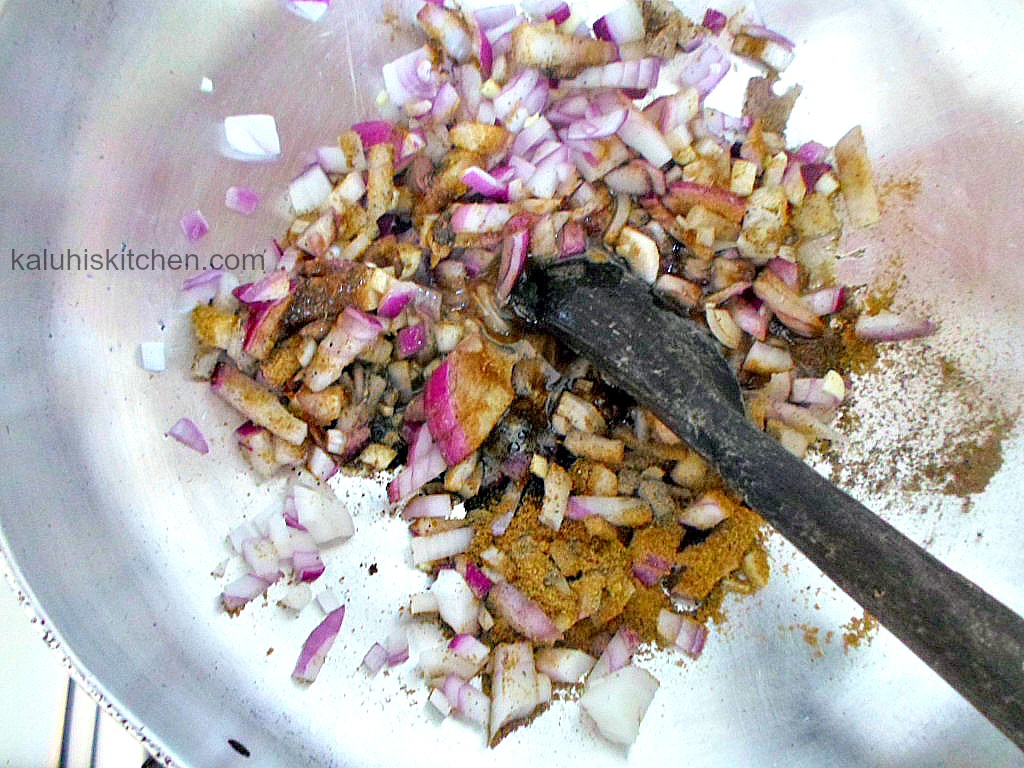 Add your tomatoes and mix them in with your tomatoes. Then add the tomato paste   and allow this to simmer for about 3 minutes.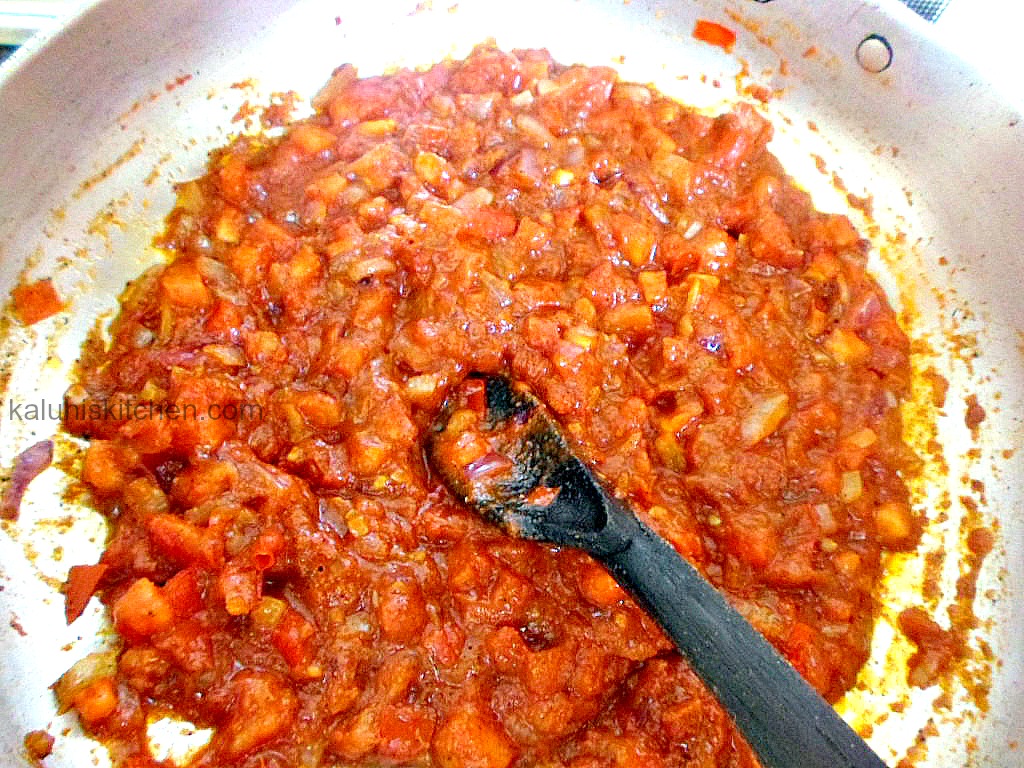 Add your beans and mix them in. Put your royco, black pepper, ground cumin and some salt in a cup with some hot water and mix them into a thick paste.  Add your beans to the tomatoes together with the carrots. Dice your carrots really small almost the size as your beans. This makes them not only get cooked faster but makes the dish look a lot neater. We eat with our eyes first anyway :).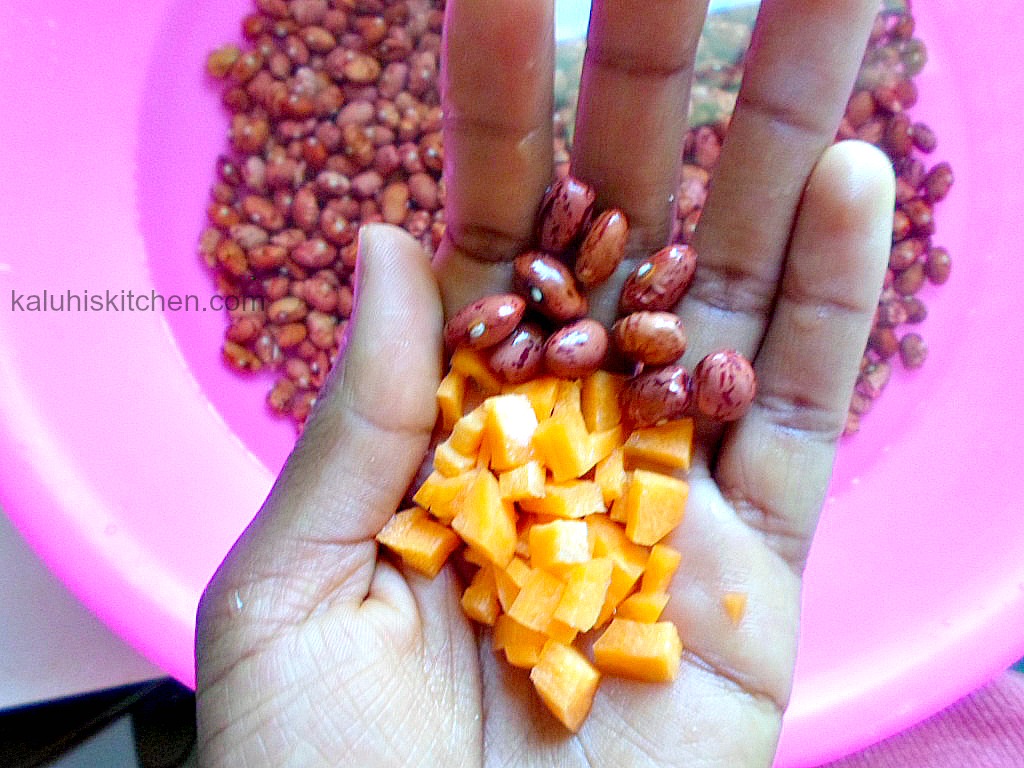 Add water for the stew bit by bit, until you get the right thick consistency. Never EVER add water in large amount as this will dilute the casserole and make it unpalletably light. Always add bit by bit (preferably half a cup at a time) so that you stop when it is thick enough. After about 5 minutes of adding your carrots, add your finely chopped bell pepper (which should also be finely chopped). The reason for adding them at this point is so that they retain their texture and colour and their flavor remains retained long after serving. Allow this to stay on the heat for about 5 minutes them serve.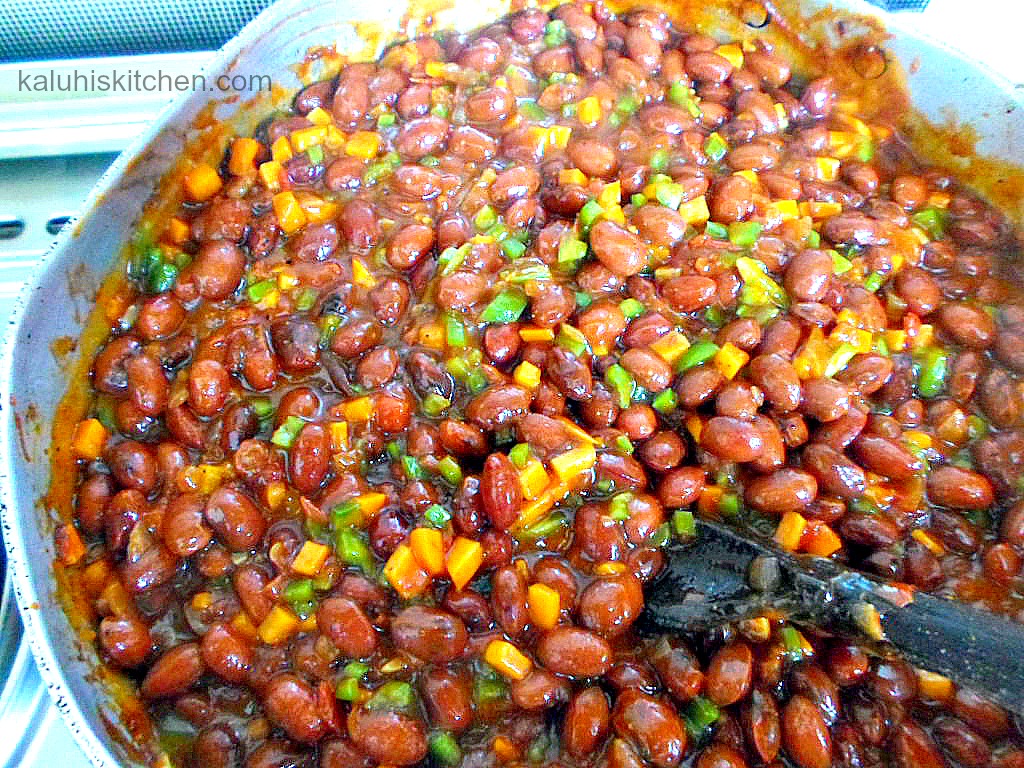 I can guarantee you that this is so tasty, you will be having beans all day, every day.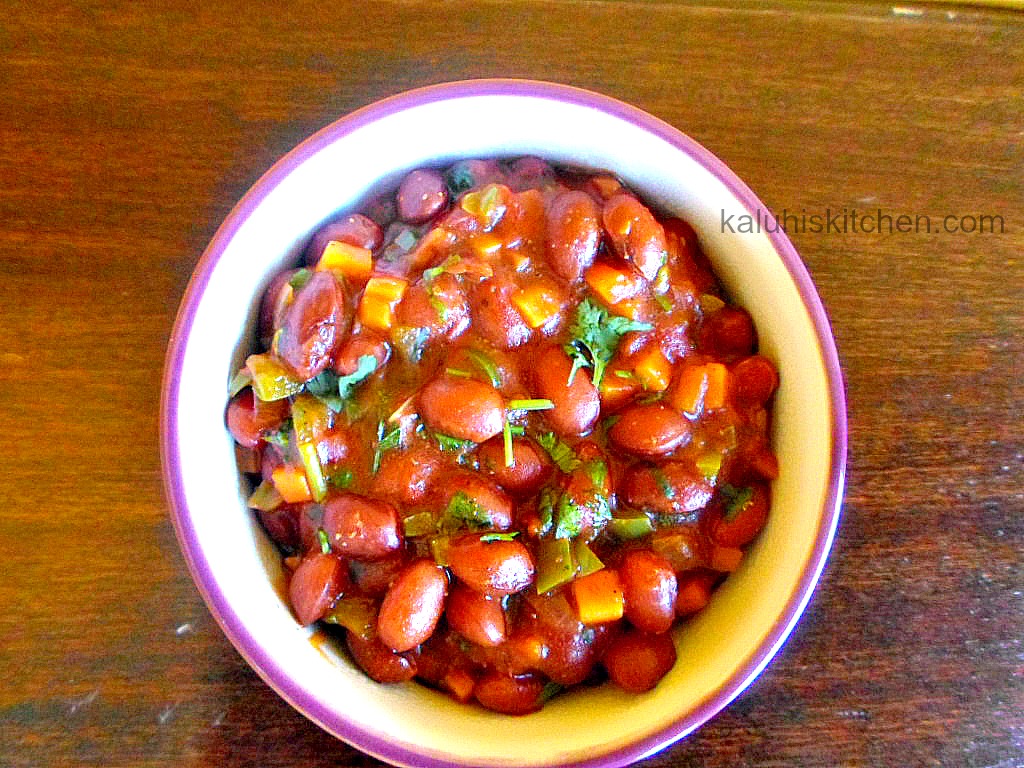 The beauty about cooking is that you can always transform everyday meals into a feast! These are everyday beans with a delicious gourmet twist. Always go a step further, add more flavor and make every meal truly unforgettable. This bean stew will take you to another dimension!! No jokes!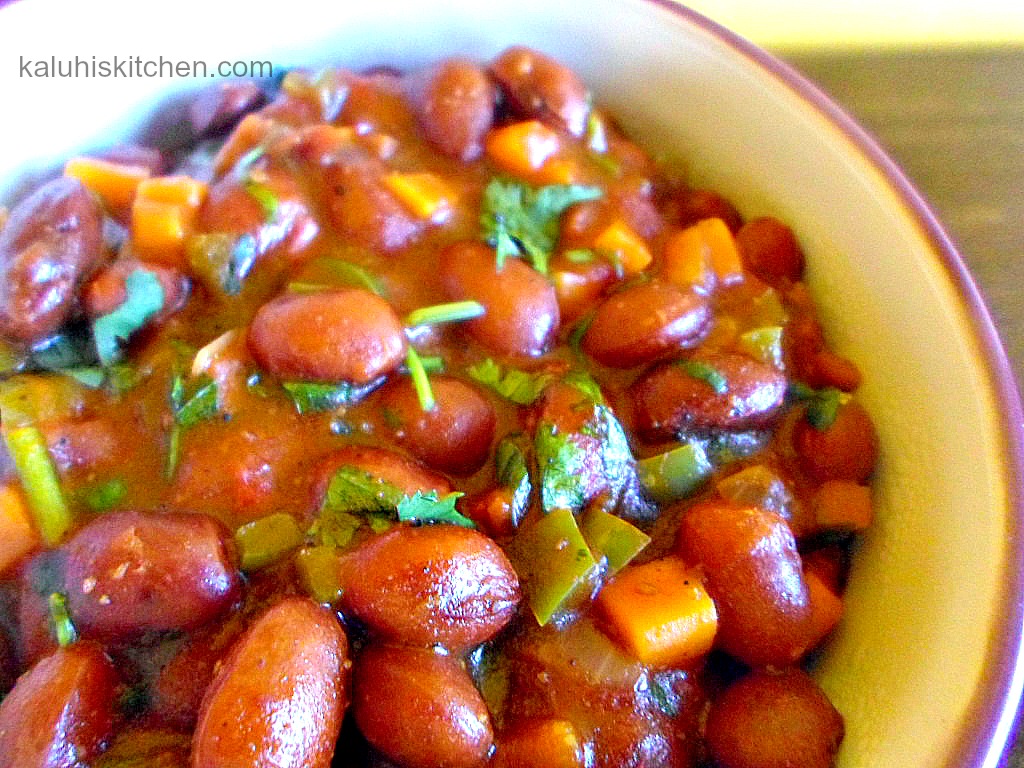 Give this a try and tell me what you think 🙂
XO
-K
---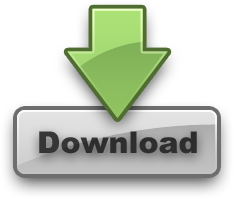 Get the full recipe here
---
All content and images are copyright protected by



Do not copy in part or whole without giving due credit.