Last year, Heron Portico threw a challenge to myself and other food bloggers in the country to create a Kenyan Themed burger. For various reasons, we were not able to rise to the ocasion then. I couldnt because I had so much going on and I was still singlehandedly polishing up on my then 3 month old blog. Pendo la mama made her Kenyan themed burger a couple of weeks ago and she totally aced it! I have always looked up to her and I feel after she took it up (so well I might add) that gave me the courage to make my own Kenyan Burger.
Are you able to create a Kenyan-themed burger? #BurgerCompetition @KaluhisKitchen pic.twitter.com/bqfwtM4je0

— The Heron Portico (@theheronportico) November 27, 2014
For my burger, I decided to focus more on what I call the Tastes of Kenya. The things/ foods you eat that will always remind you of Kenya; remind you of home no matter which corner of the world you have this. Flavors that will give you a taste of our beautiful coast,  and those that reminded me of family kuku barbecues in majestic Maragoli hills of Western Kenya. On the eve on Jamhuri day, I present to you my Kenyan Burger: Kachumbari and Kuku choma burger with a sweet and sour Ukwaju sauce.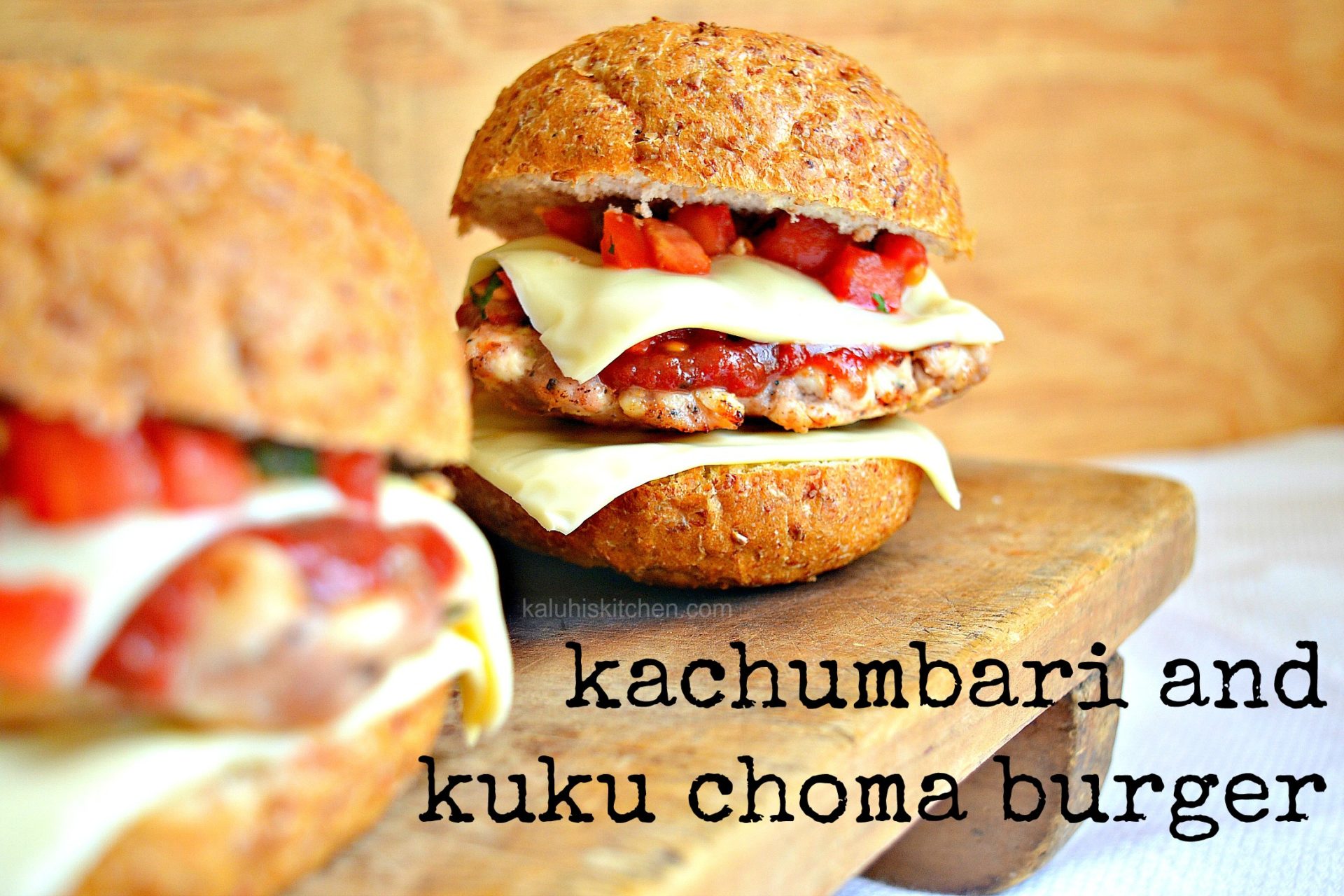 COOK TIME: 45                                                    MINUTES MAKES: 4
Ingredients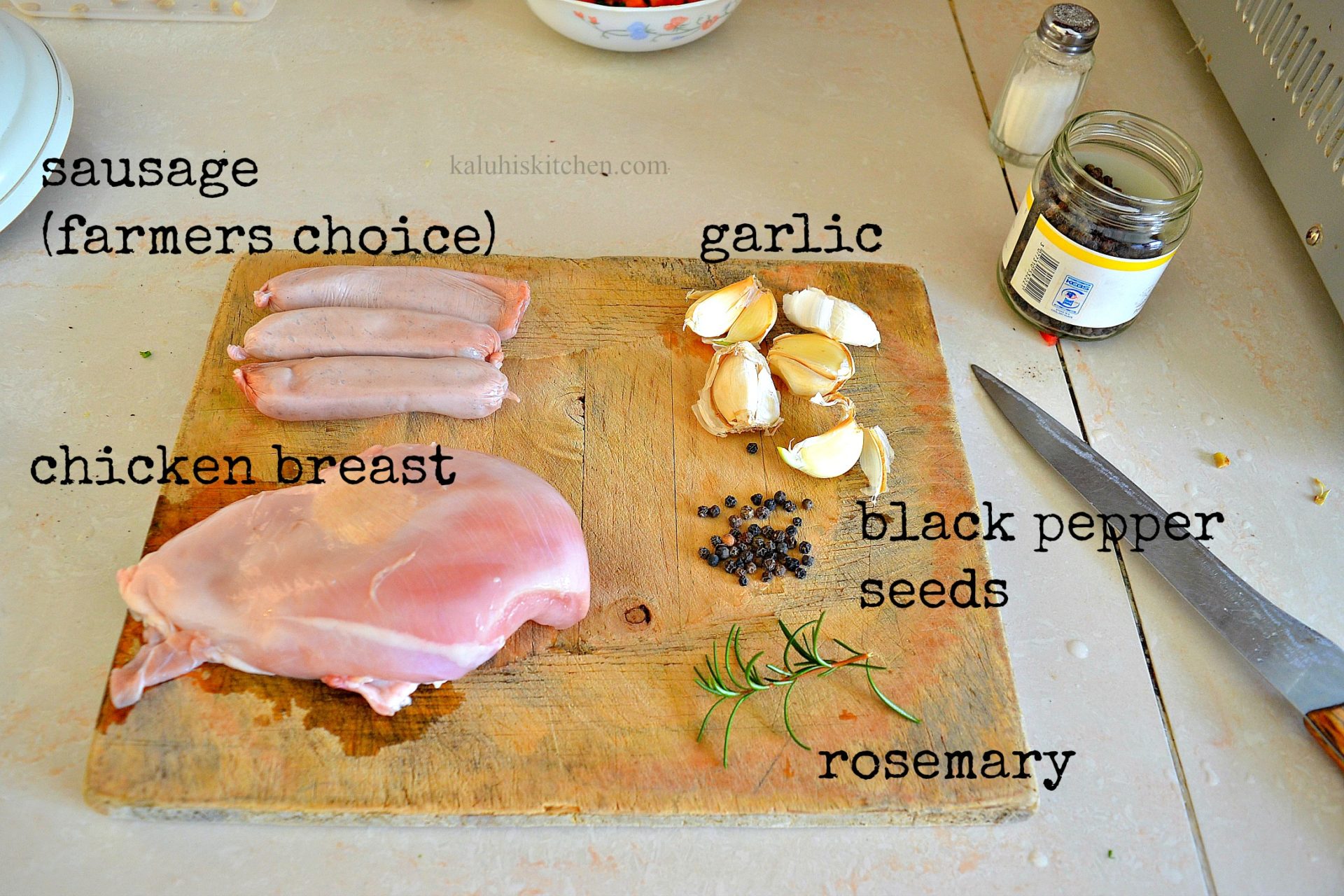 Palm sized chicken breast
3 farmers choice spicy pork sausage (or beef)
1 sprig of fresh rosemary (or 1/4 teaspoon of dried rosemary)
5 cloves of garlic
2 teaspoons of freshly squeezed lemon juice
1 teaspoon of black pepper seeds
4 buns
Cheddar Cheese
For the sauce
2 tomatoes, grated
3 ukwaju seeds
1/2 a lemon, squeezed
2 tablespoons of honey
1 tablespoon of worcestershire sauce
For the kachumbari
2 tomatoes, diced
1 red onion, finely diced (or spring onion)
1/4 of thumbsized ginger root, very finely diced
1/2 a lemon, finely diced
Coriander, finely diced
Method
Begin by preparing the kachumbari. Dice everything up and put in a small bowl. Squeeze some lemon juice over everyhting and mix it all up. Set aside. Ensure the ginger especially is cut up into really tiny pieces.It is even better if you can grate some into the kachumbari.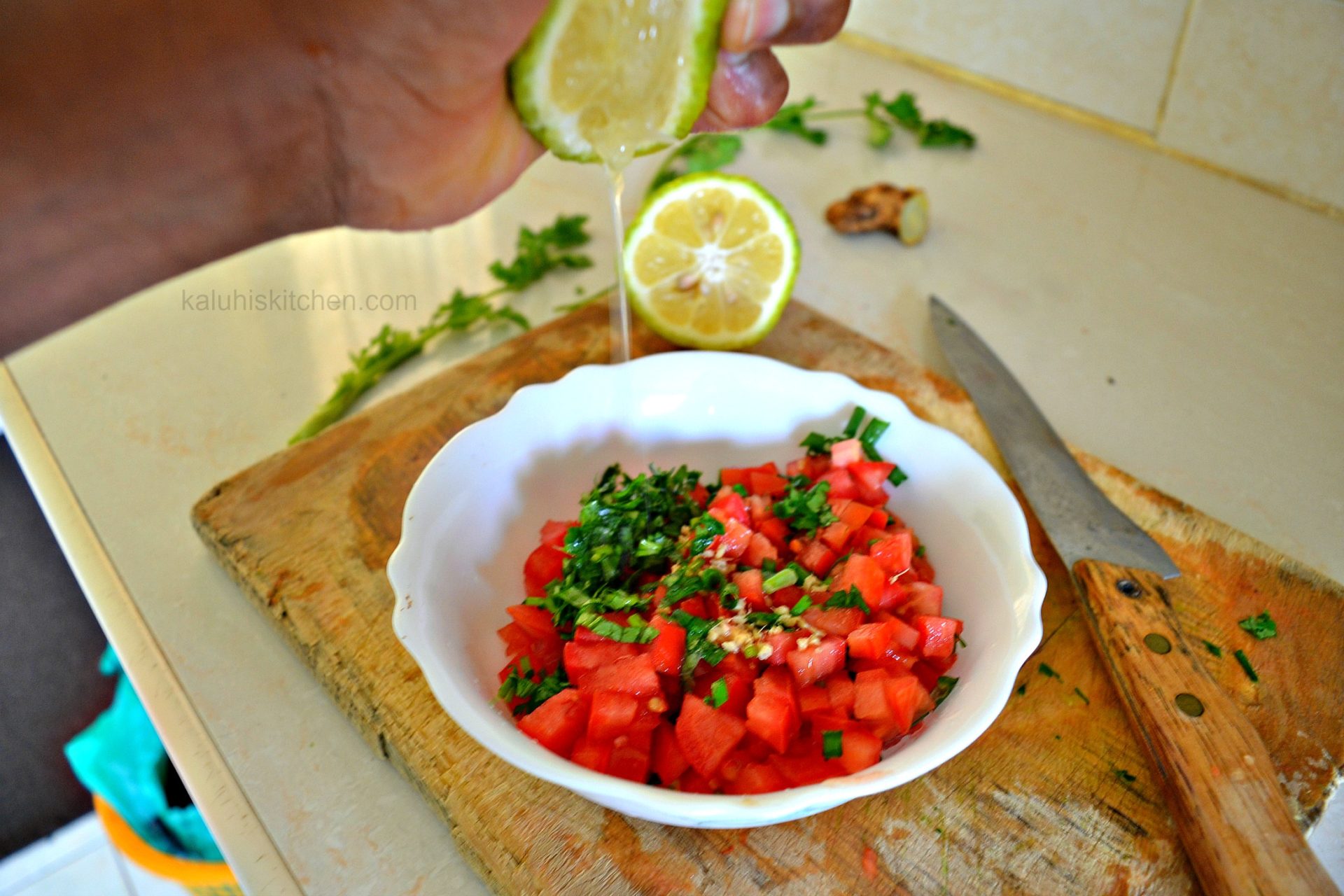 If you use red onion, ensure to soak them in some hot water with some salt before incorporating it to the kachumbari. This softens their intense taste. I ran out of red onion so I used spring onion. Spring onion need not be soaked since they are milder.
Begin working on your pattie. Put your minced chicken in a bowl together with the skinned sausage. Grind the rosemary , garlic and black pepper in a kinu and add this to the bowl. I forgot to have my chicken minced at the butchers. So I just cut it up into very very small pieces. The sausage played a key role of keeping it together, so do not leave it out.
Mix everything until it is evenly mixed. Scoop some of this mixture and shape into patties. Put them onto a pan and cook until each side turns golden brown. Once they are done set them aside.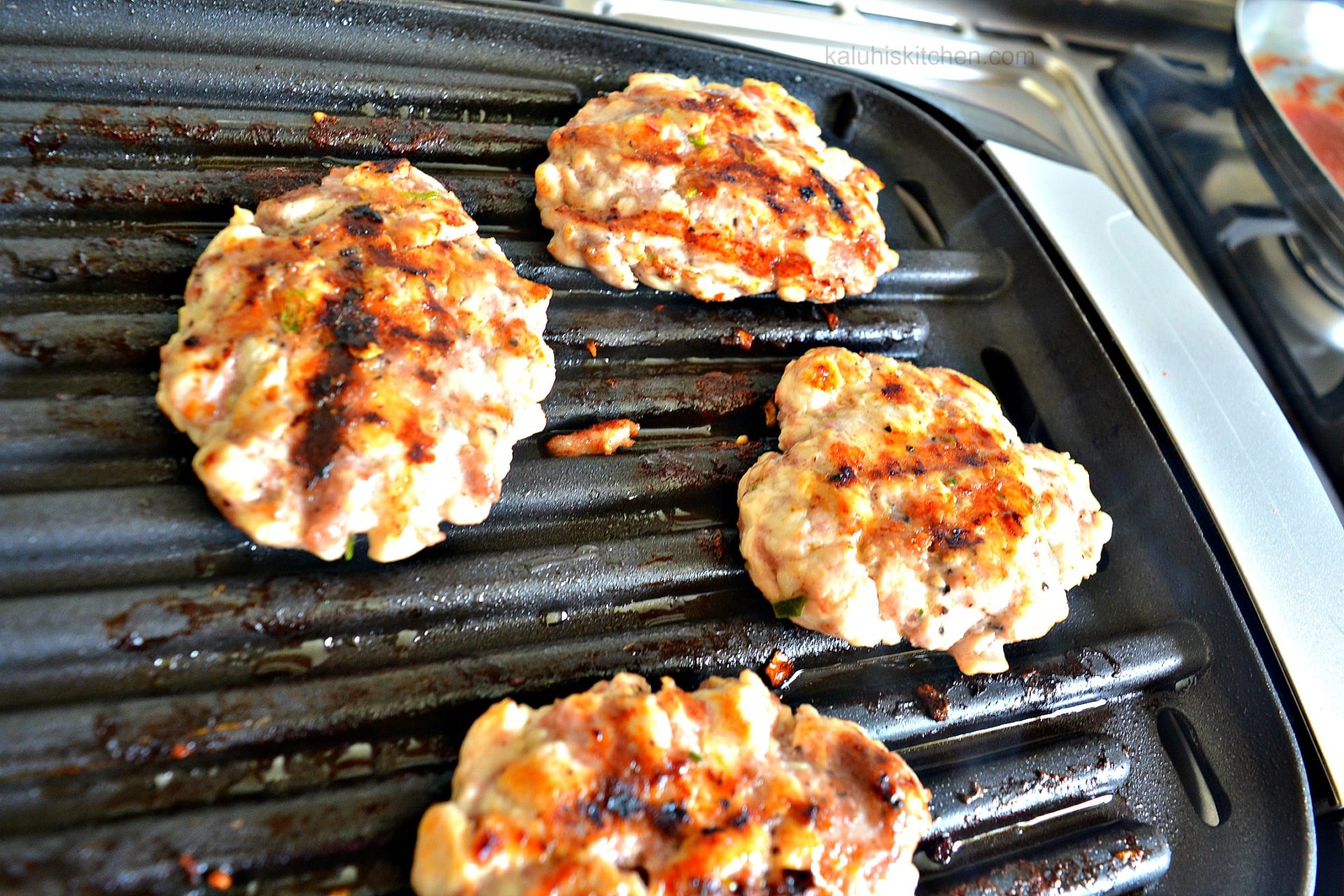 For the sauce, put all the ingredients in a shallow frying pan together with 1/2 a cup of hot water. Allow this to simmer down until it thickens. This will take about 15 minutes. You can taste this and adjust ingredients until they fit your own preference of sweet-sour balance.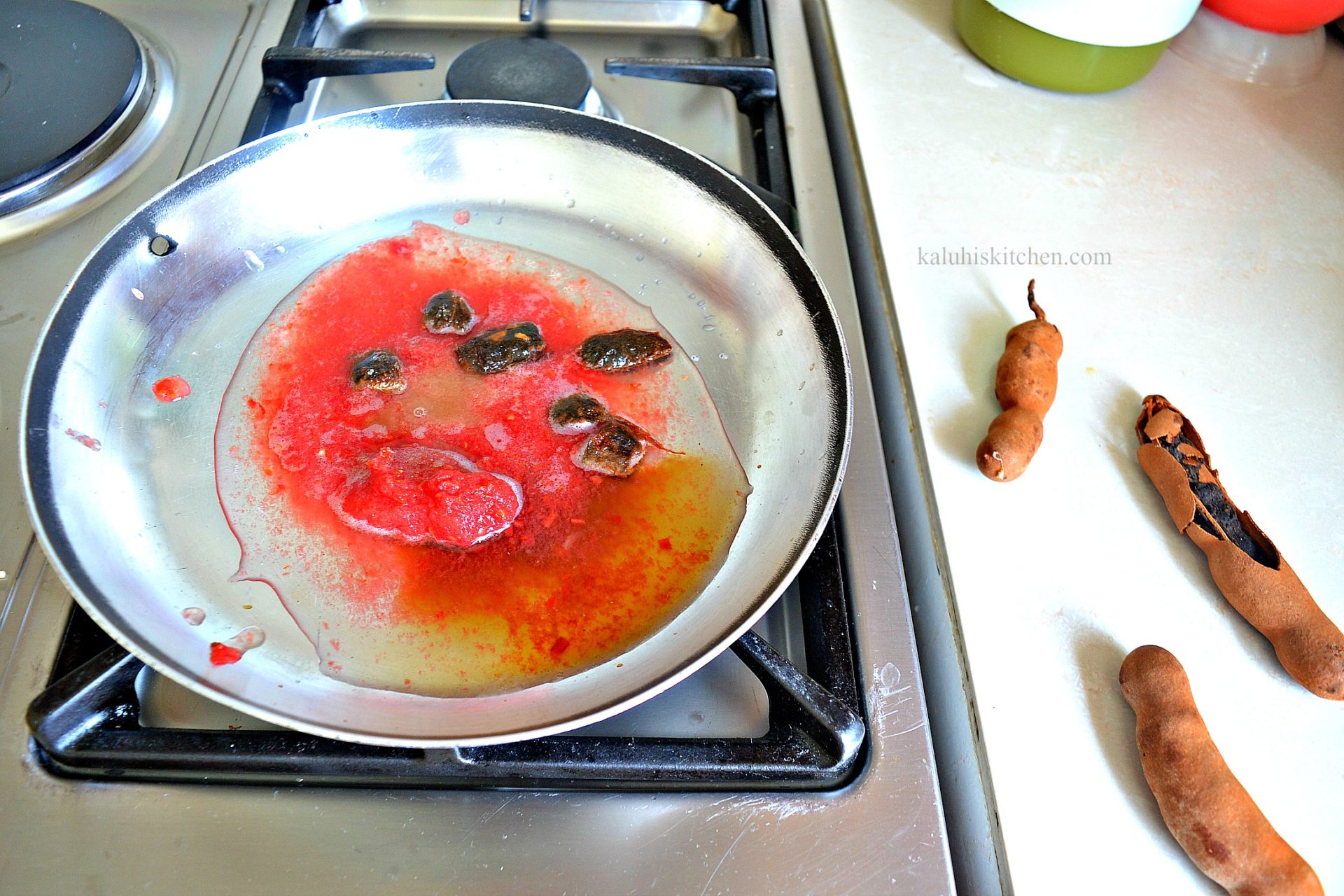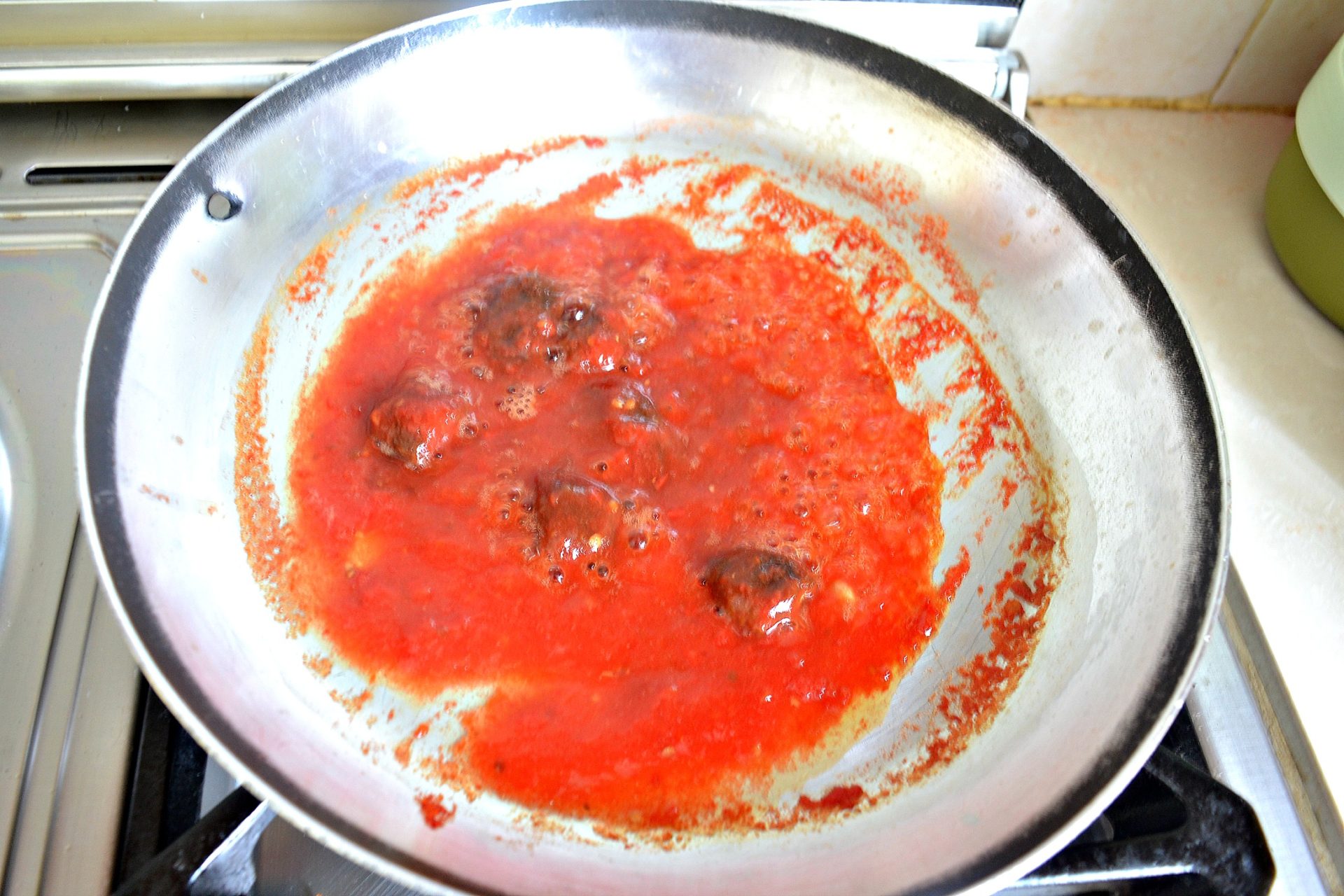 Begin layering your burger. Cheese, then pattie, then sauce, then more cheese (yum!) then kachumbari then bun.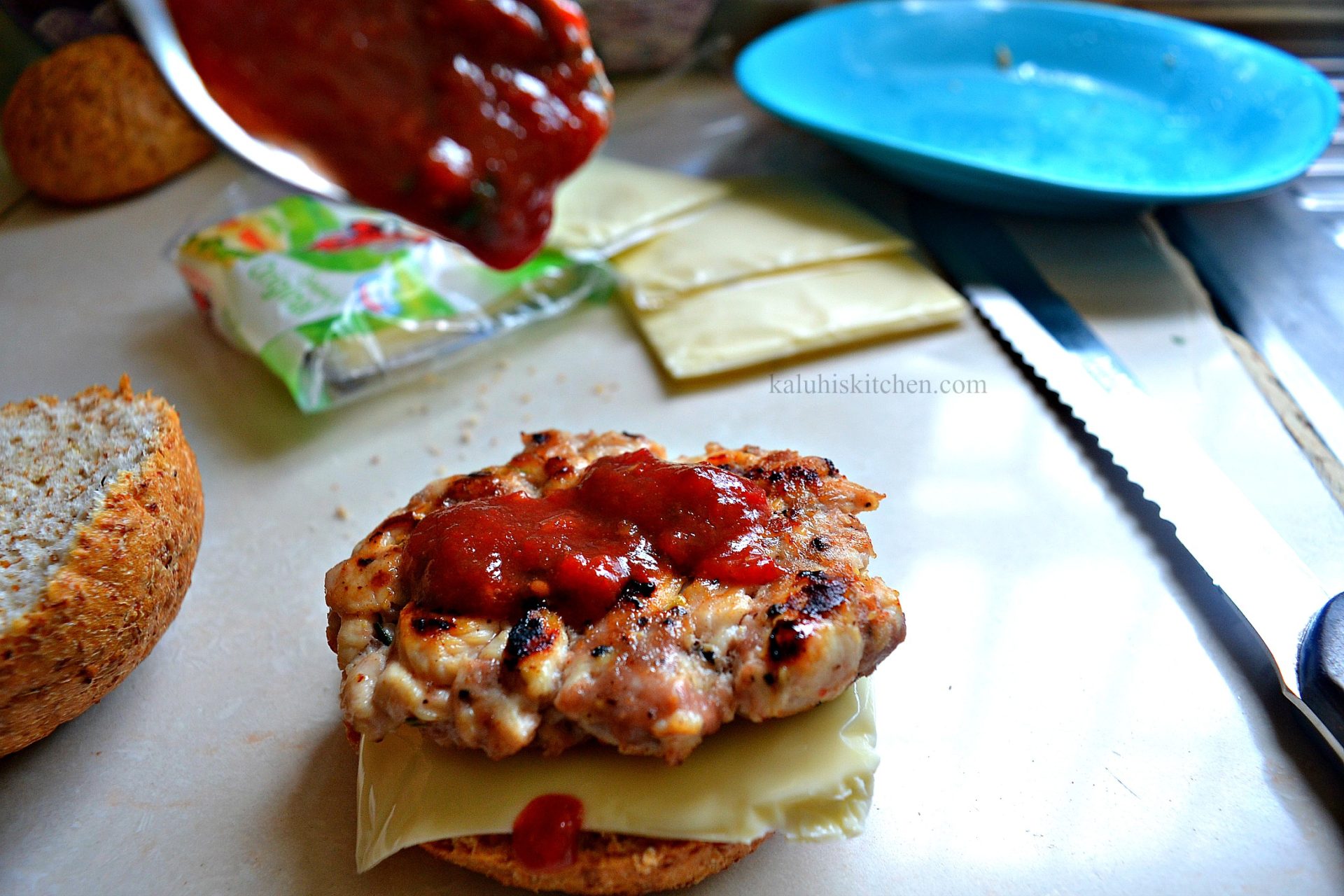 Dig In!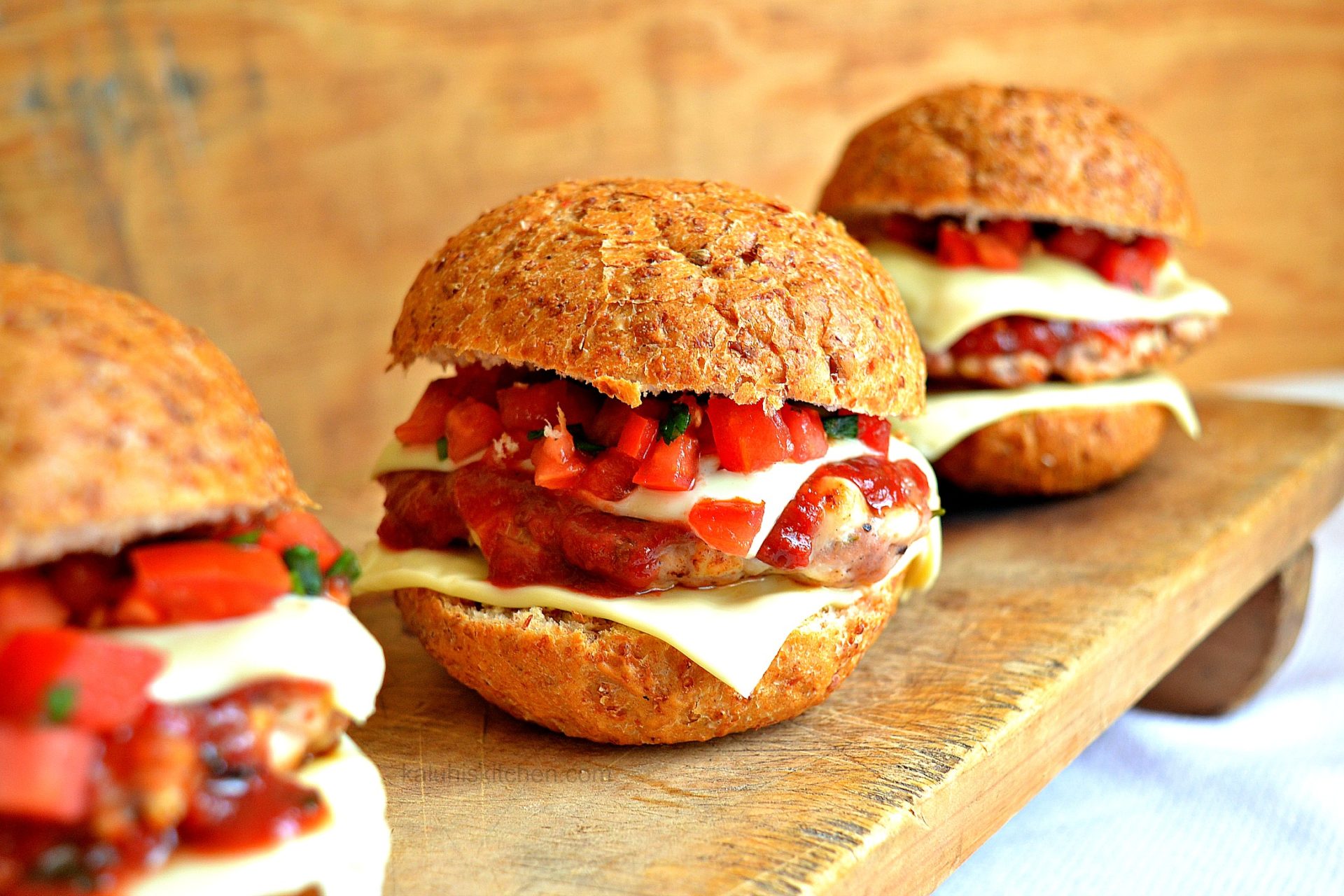 This is a perfect blend of the flavors of kenya. The sweet and sour ukwaju sauce goes perfectly with the two-meat pattie. The freshness of the kachumbari makes the flavors even more complex and the cheese adds so much creaminess.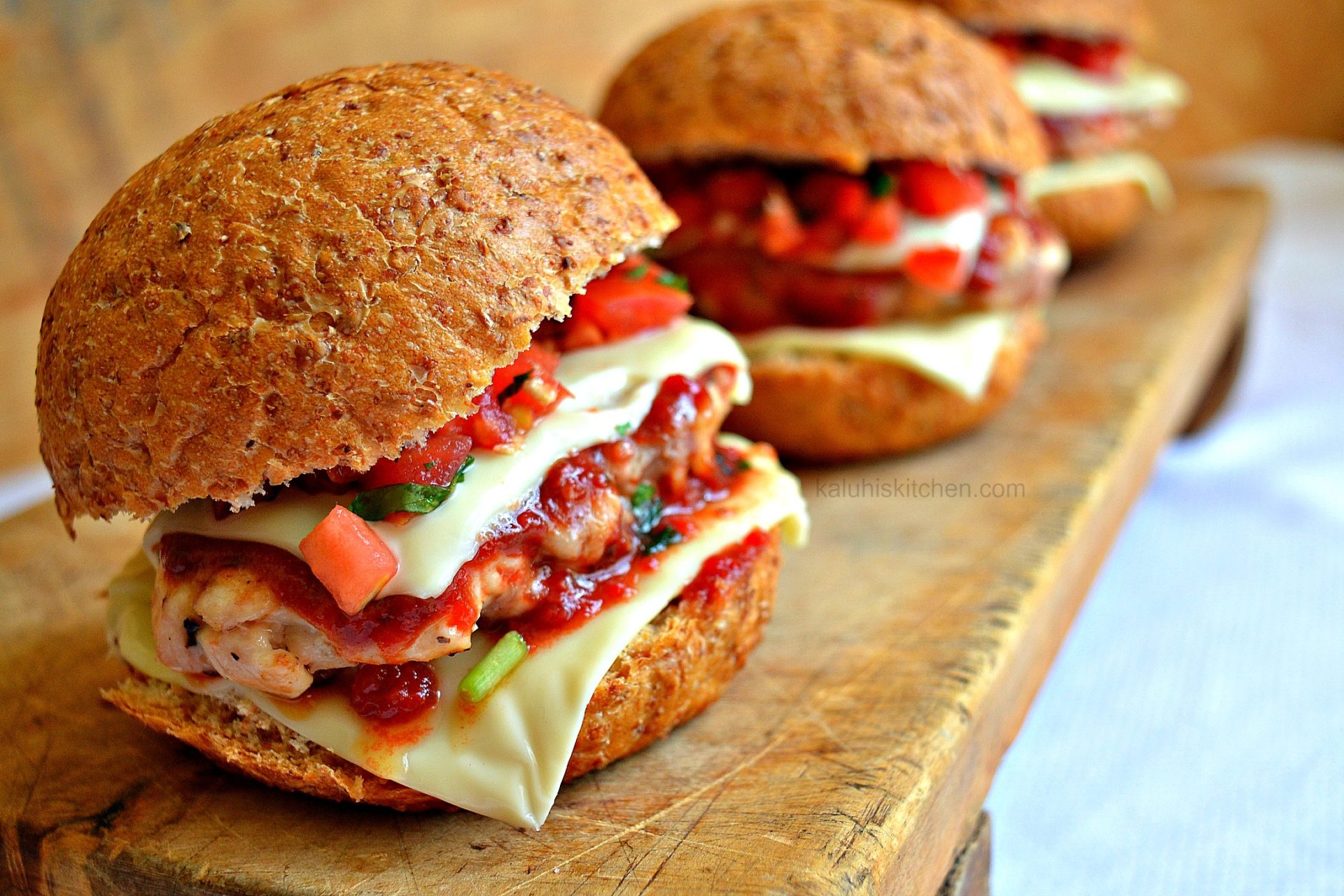 How heavenly does this look? Have a taste of Kenya with my kachumbari and kuku choma burger
TGIF
-K
---
Download the full recipe here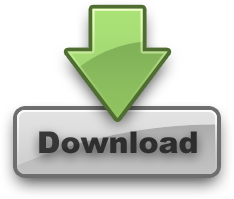 ---
All content and images are copyright protected by



Do not copy in part or whole without giving due credit.