Boy, doesn't it feel good to slow down! After dishing out 8 new recipes each month this year religiously and almost always being present on social media, I feel it is only fair to slow down and give myself a break. I will be more silent on social media this month (only this month), but that does not mean I have been wiped off the face of the earth. I am simply rejuvenating and getting the creative juices flowing once more. I mean isn't December the month of relaxation after all?!
I made these pancakes early last month. I have no idea what inspired this but the first try was  the mother of all flops. I adjusted my proportions and tried again and the second time with plenty of success. I threw in some tangerine syrup just because! This is absolutely tasty and you must try this out too.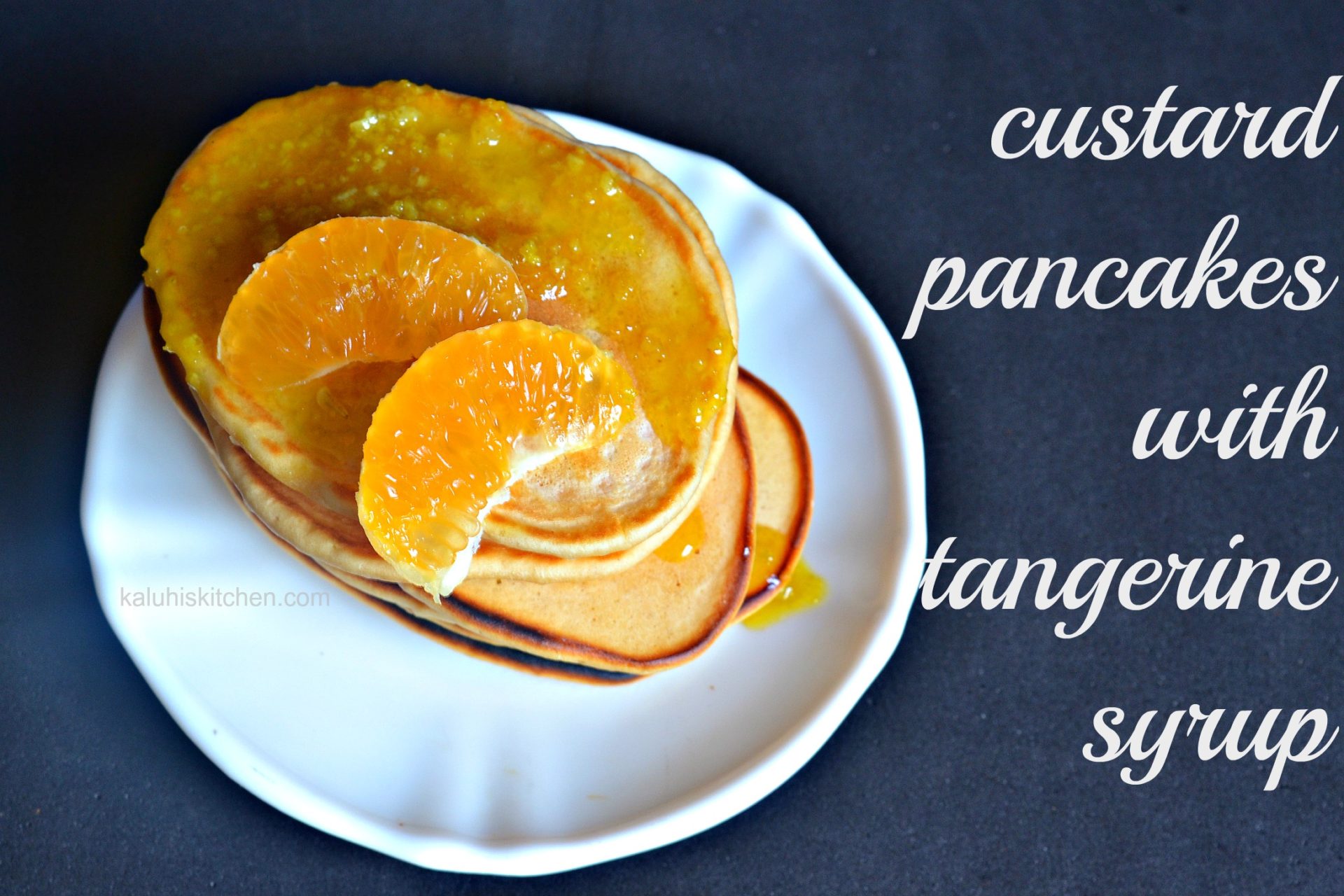 COOK TIME: 40 MINUTES                   MAKES: 6
Ingredients:
1 cup or flour
3/4 cup of milk
1/2 a teaspoon of baking powder
1/2 a teaspoon of baking soda
1 teaspoon of custard powder
4 tablespoons of sugar
1/2 teaspoon of margarine/butter
1 egg
1 teaspoon of tangerine zest
2 tablespoons of powdered sugar
2 tangerines
Method
In a small bowl, mix the custard powder with some milk until it dissolves. Set aside.
In a bowl, whisk the sugar and the egg until it becomes pale yellow and frothy.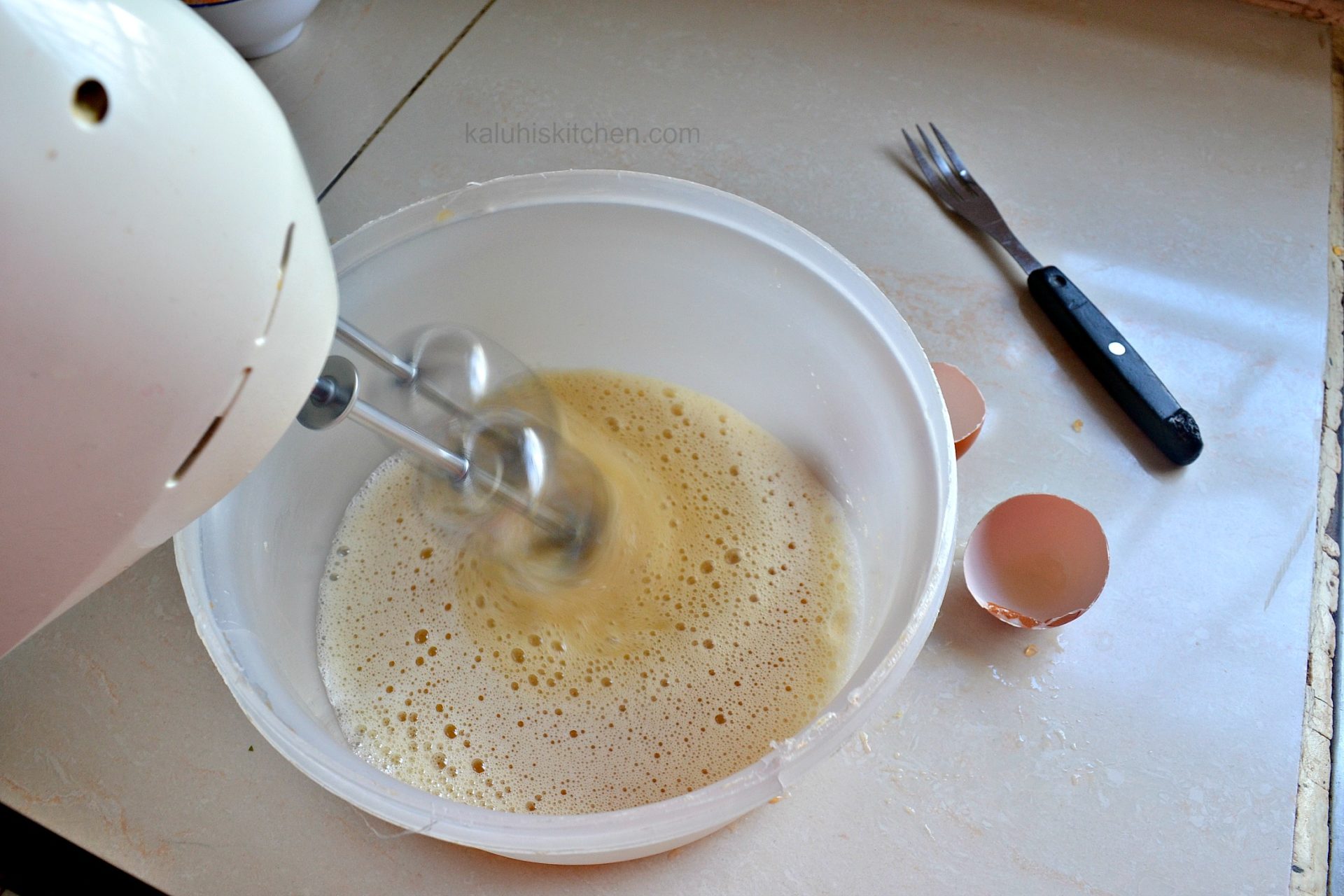 Mix the dry ingredients in a separate bowl and then add them in the bowl with the egg-sugar mixture. Pour in the milk and whisk.After the ingredients have just mixed, pour in the custard mixture and mix it in.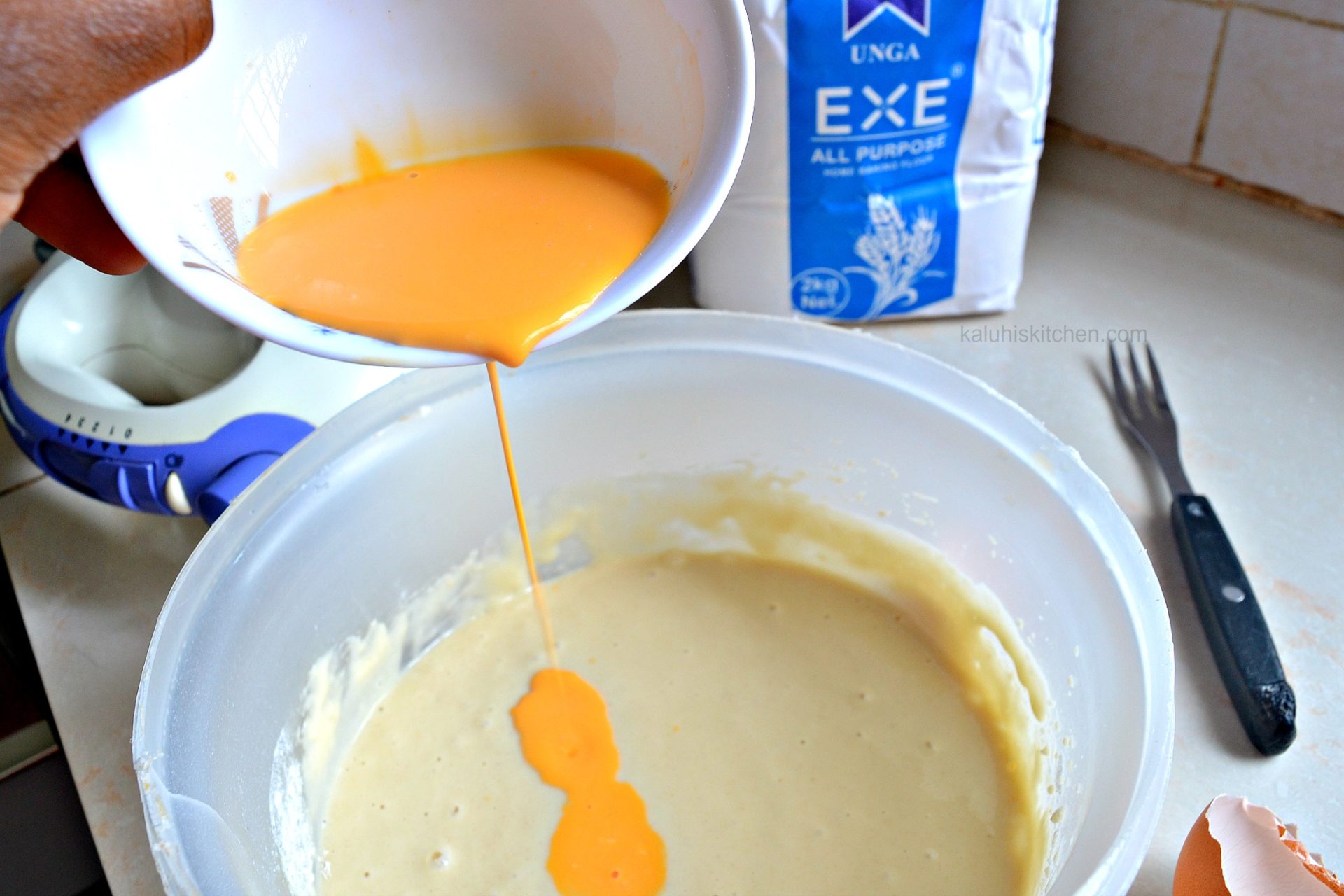 After it is done, heat your pan and pour bits onto it. Allow each side to stay on the heated surface until they turn golden brown. After they are done, plate them.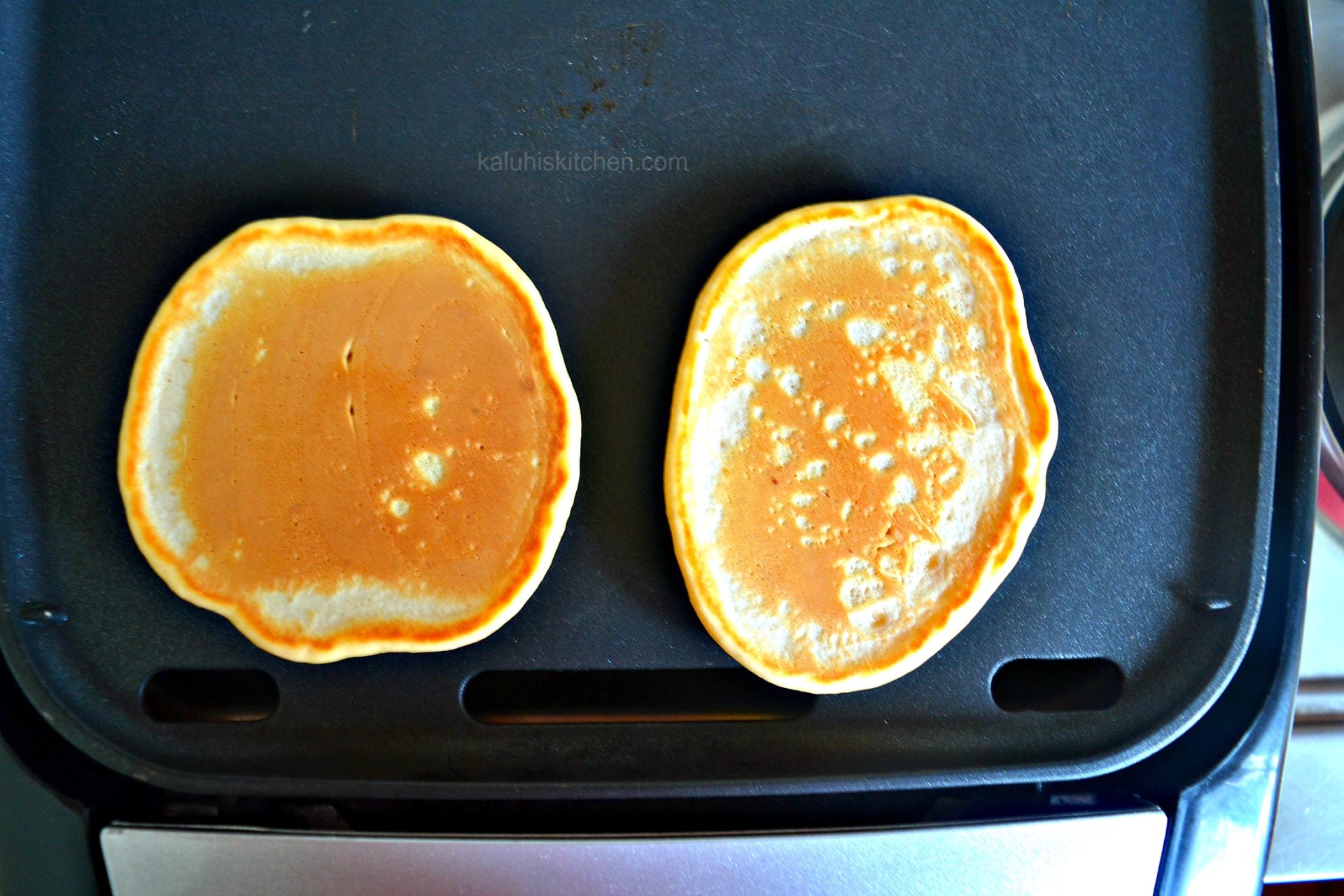 For your tangerine syrup:
Squeeze your tangerines and put the freshly squeezed juice in a shallow pan together with your powdered sugar and the tangerine zest on medium-low heat.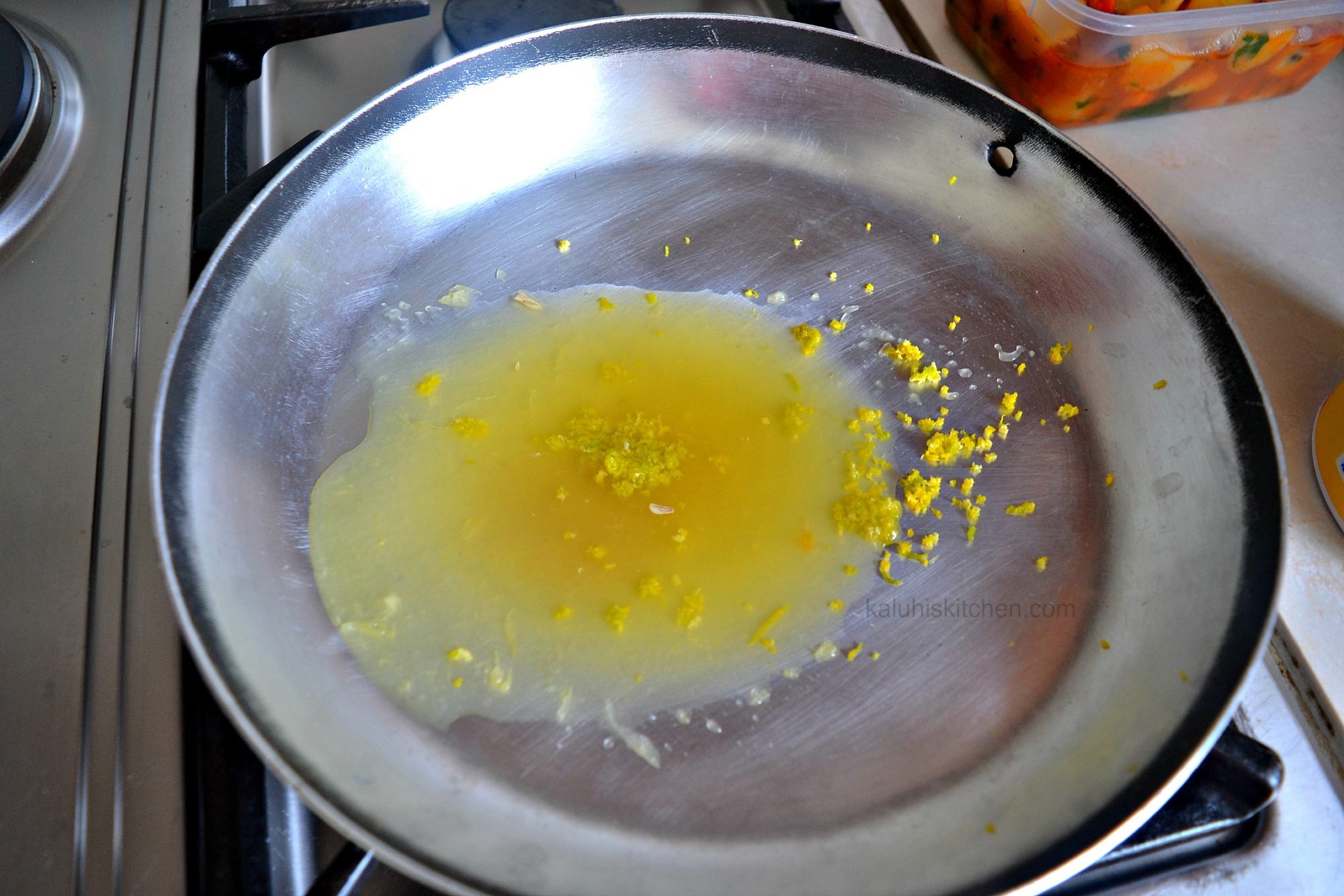 Let this simmer for about 10-15 minutes. It will thicken and when it has the same consistency as honey, it is done. Be careful not to burn this.
Drizzle it on top of your custard pancakes, garnish with some fresh tangerine buds and serve.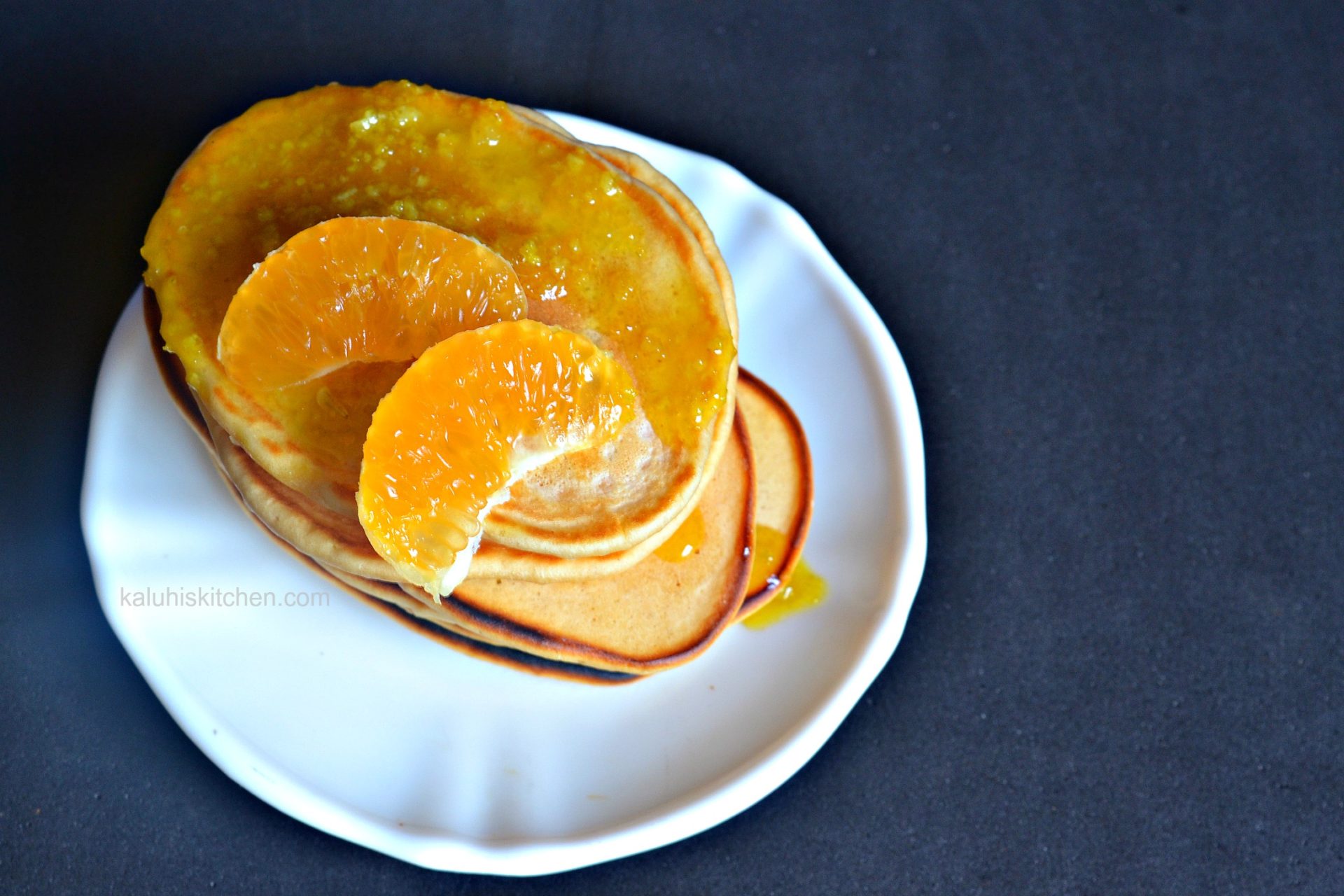 There are pancakes, and then there are custard pancakes with tangerine syrup!Yum! Why not start your day with the right dish always 😉
Some of my pancakes got a bit burnt…. that is what happens when you are fixated on silly facebook videos instead of concentrating on your cooking lol! Aim for the perfectly golden ones like the top pancake.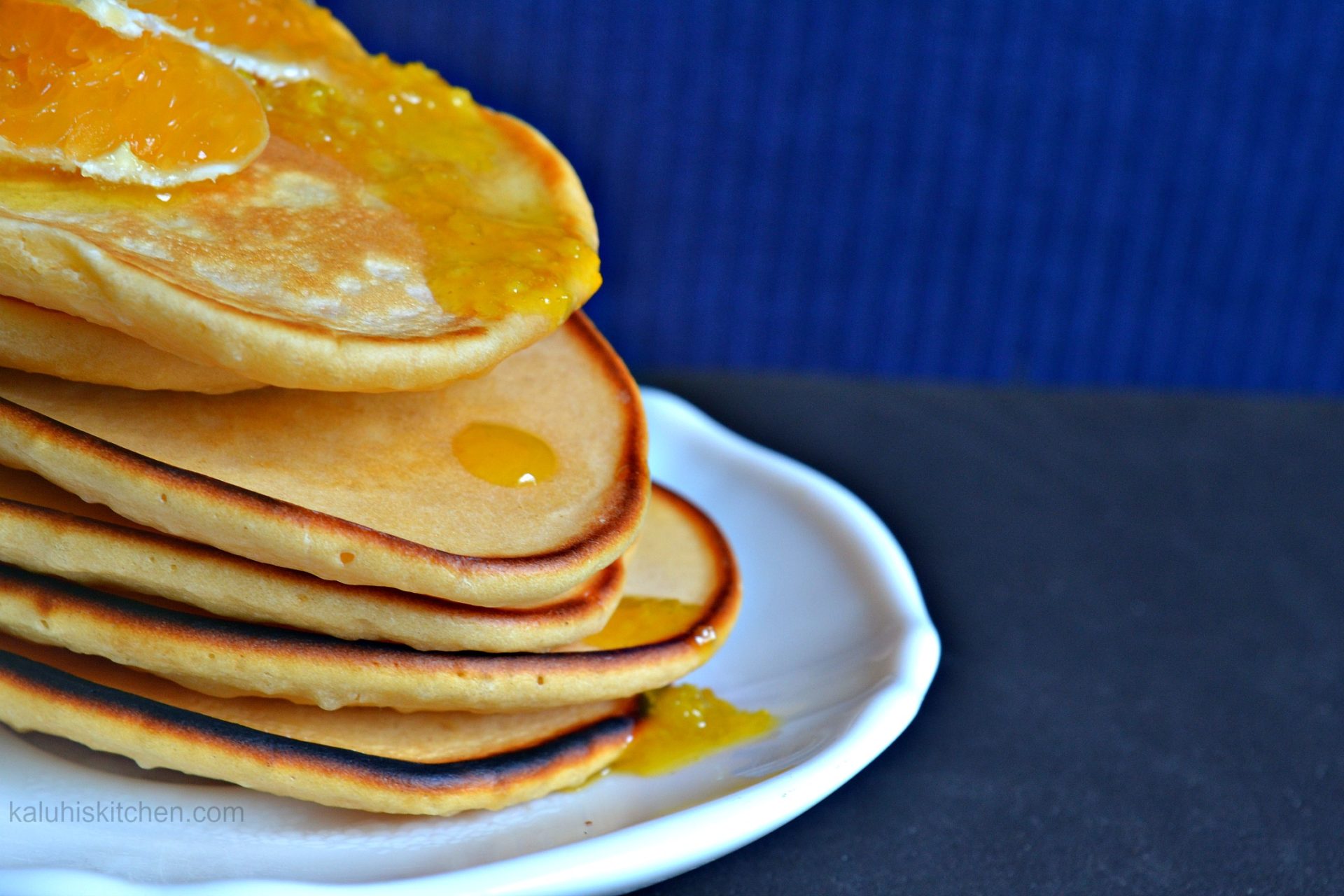 Make your december worthwhile and treat yourself to something absolutely delicious.
Happy Tuesday!
-K
---
Download the full recipe here: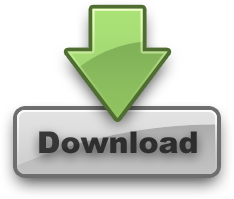 ---
All content and images are copyright protected by



Do not copy in part or whole without giving due credit.