In Kenya, it is not unheard of to have impromptu guest at any time of the day. And whether guests come unannounced or not, it is part of our culture to prepare a meal, small or big, as a sign of hospitality toward our guests. In our home, when guests come unannounced, we turn to easy meals that take a short time to prepare but will still make the guests feel at home. My mother almost always turns to drop scones during such situations. They are very delicious when eaten straight from the heat and they fill the entire house with the most welcoming aroma that any person would love to walk into.
Today, I added a twist to my mother's favorite and added a rich homemade mascarpone filling. As if that is not hearty enough, I drizzled a chocolate ganache on top of them, which I made with strawberry yoghurt as opposed to heavy cream. And as always, it is easy to make! If I can make this, trust me, you can too.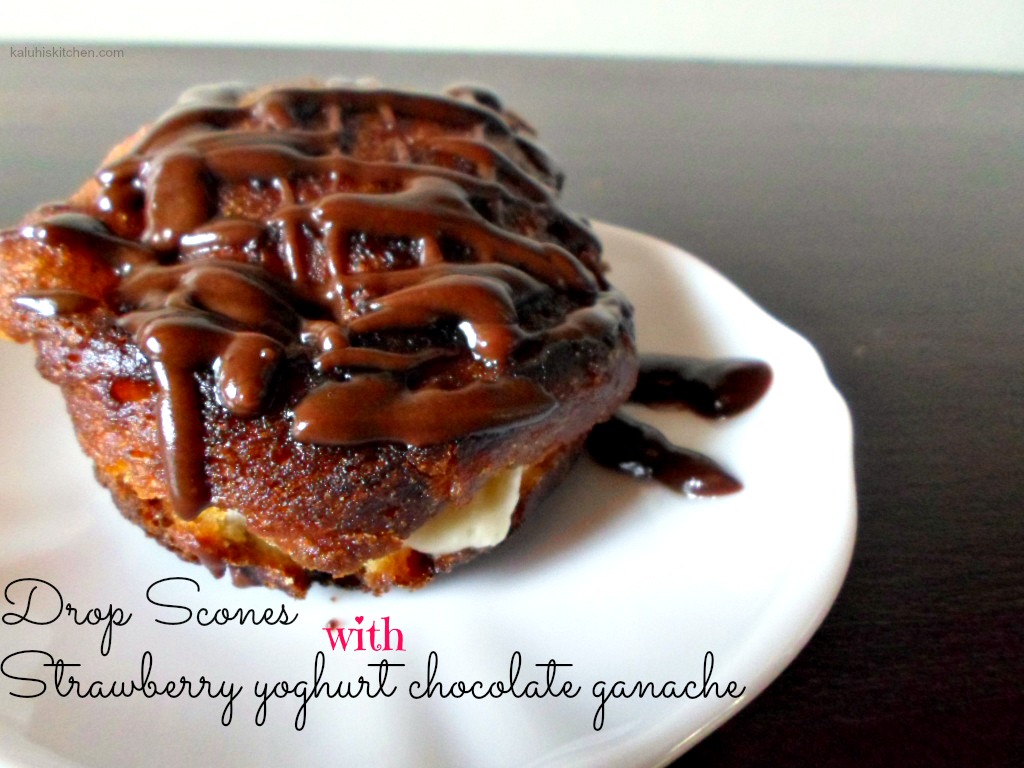 Ingredients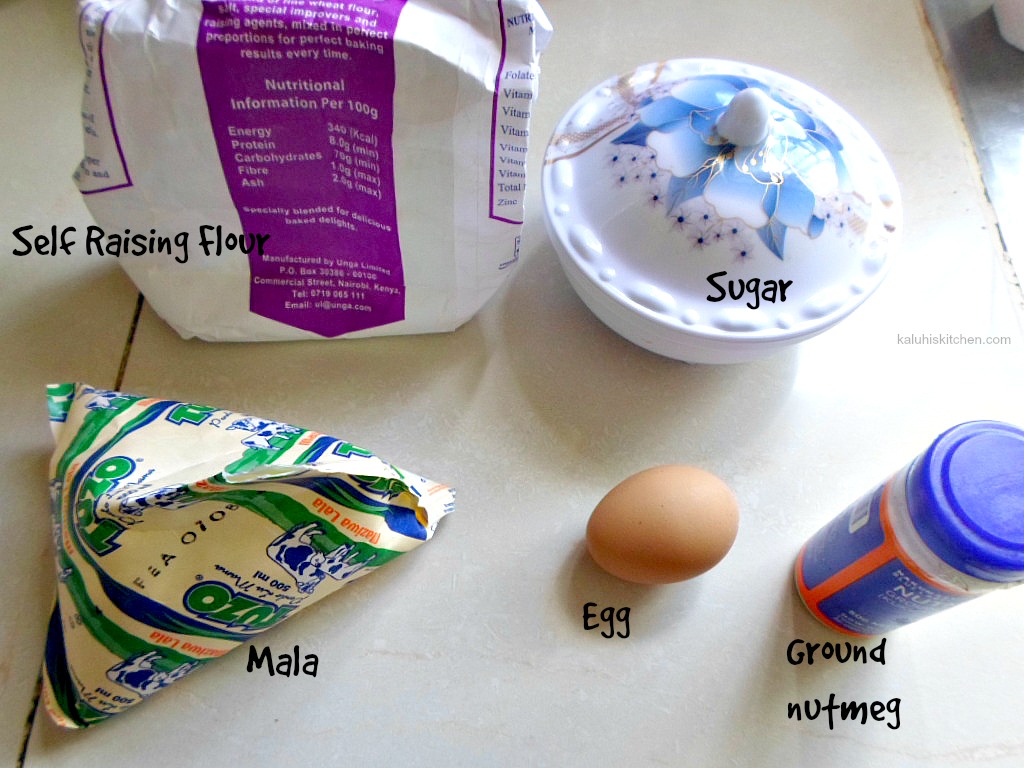 1 egg
1 cup of self-raising flour
1/2 a cup of mala ( or buttermilk)
2 tablespoons of sugar
1/4 teaspoon of ground nutmeg
For the filling
Mascarpone cheese
4 tablespoons of icing sugar
For the ganache
40 g of dark chocolate
1/4 cup of strawberry yoghurt
3 tablespoons of icing sugar
Method
Whisk the egg together with your sugar. After that, add your flour and fold it in. Then, slowly add your mala and nutmeg then mix until its even through out. The mixture should be light enough to mix through with your spoon  but heavy enough not to be too runny as you fry.
On medium heat, scoop your batter and put it in the oil to fry. Once the scone is golden brown turn it for the other side to cook too. Ensure your oil is not too hot as the outside will burn while the inside remains raw, and if your oil is too cold, your scones will be too soggy with oil.
Once they are done, place them on a paper towel to allow any excess oil to drip away and also to allow them to cool down.
****
Why mala instead of milk?
I used mala because it is heavier than milk hence it will not make the batter runny, which is important while making this scones. Secondly, because of the acidity, all baked or fried things that have mala are light and fluffy. Lastly, it ensures that the scones remain really moist inside. But do not worry, your scones will not be sour 🙂
****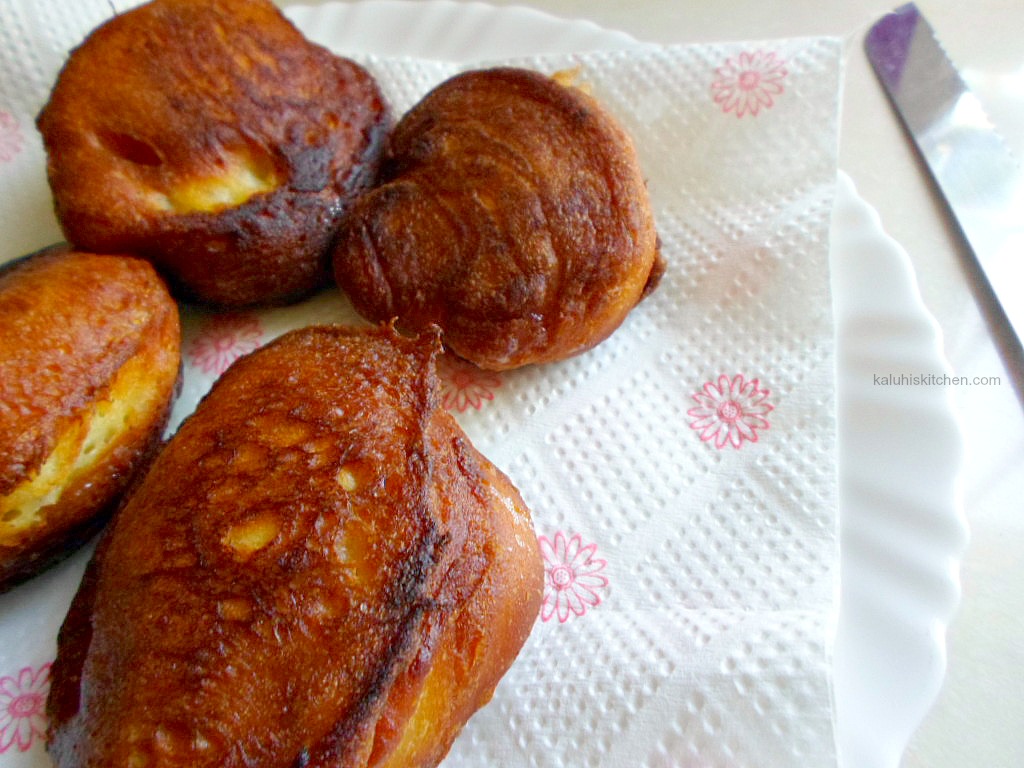 In the mean time, you can work on the ganache and the filling.
For the ganache, place the chocolate, yoghurt and icing sugar in a bowl and heat them over a sufuria with boiling water. This will melt the chocolate; mix as this is happening until you get an even mixture them take it from the heat. Never melt your chocolate under direct heat because it will burn.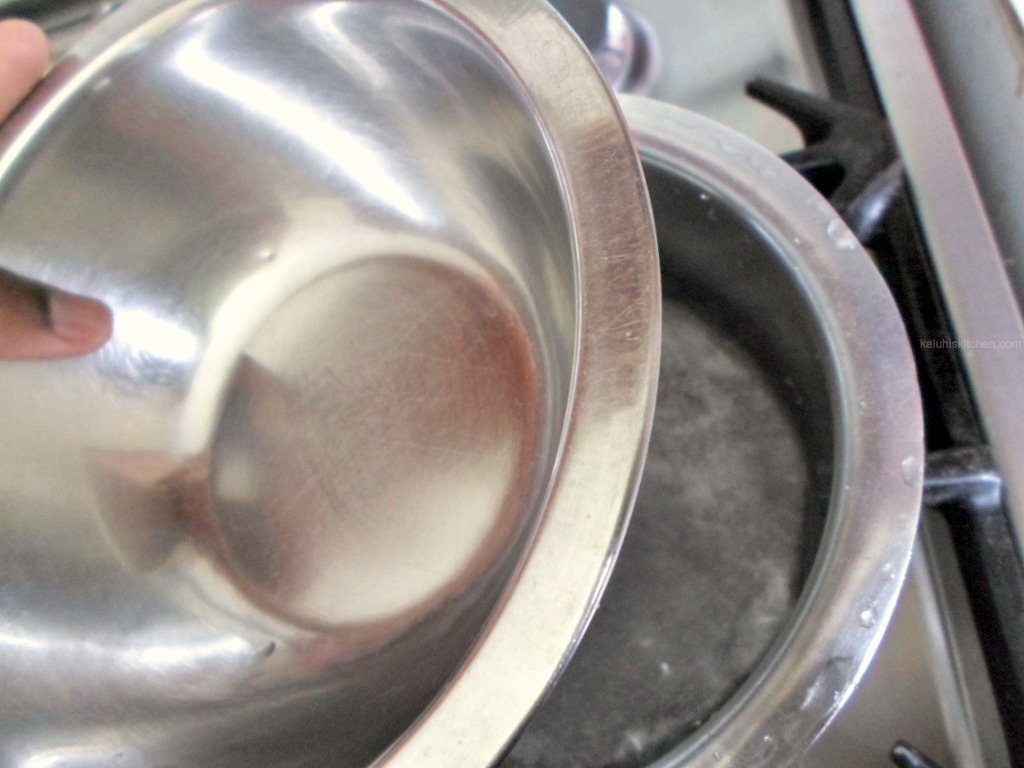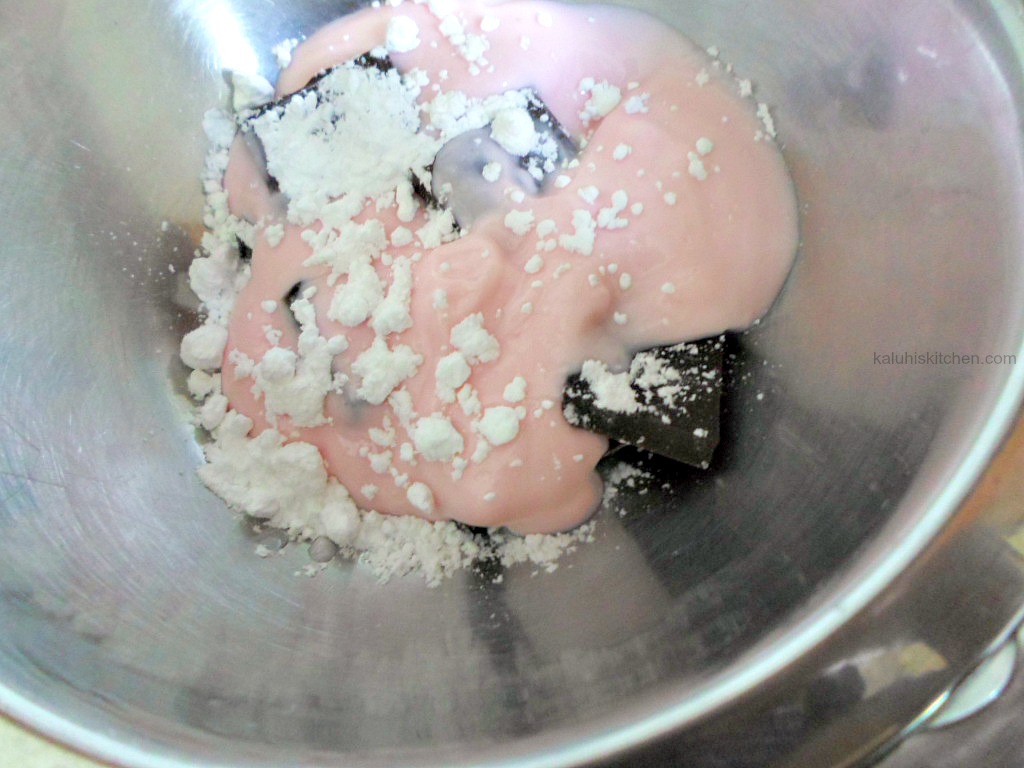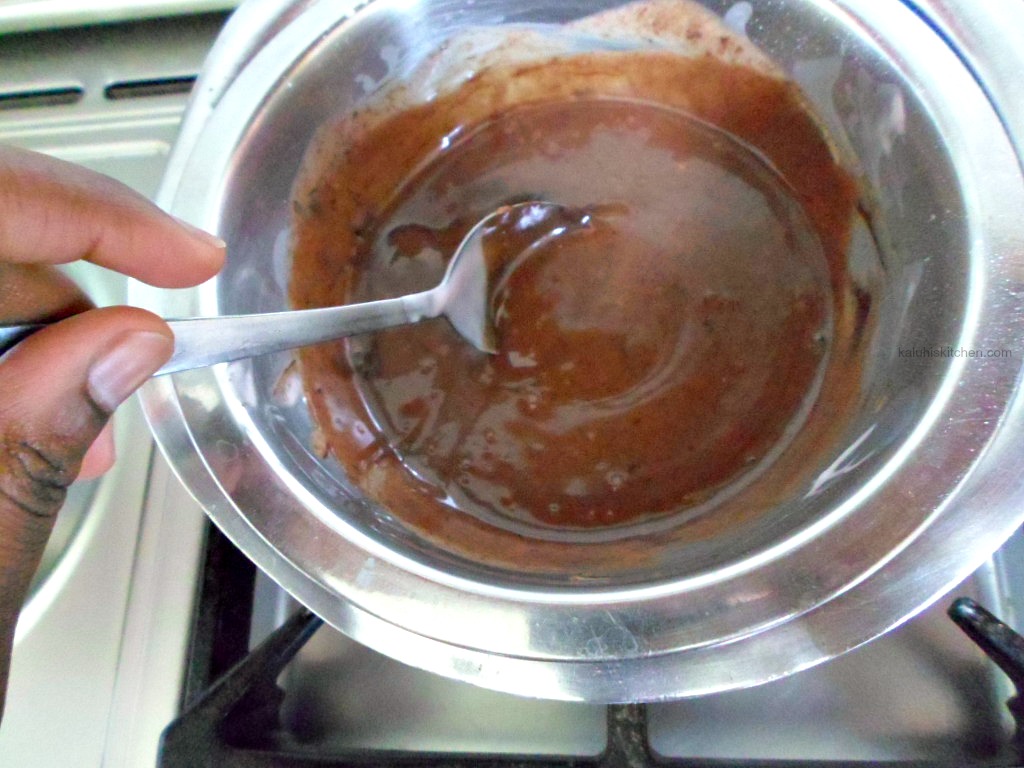 In a bowl mix your icing sugar and your mascarpone. Cut your drop scones in half and put the mascarpone filing . Cover with the other half then drizzle the ganache ontop with a spoon.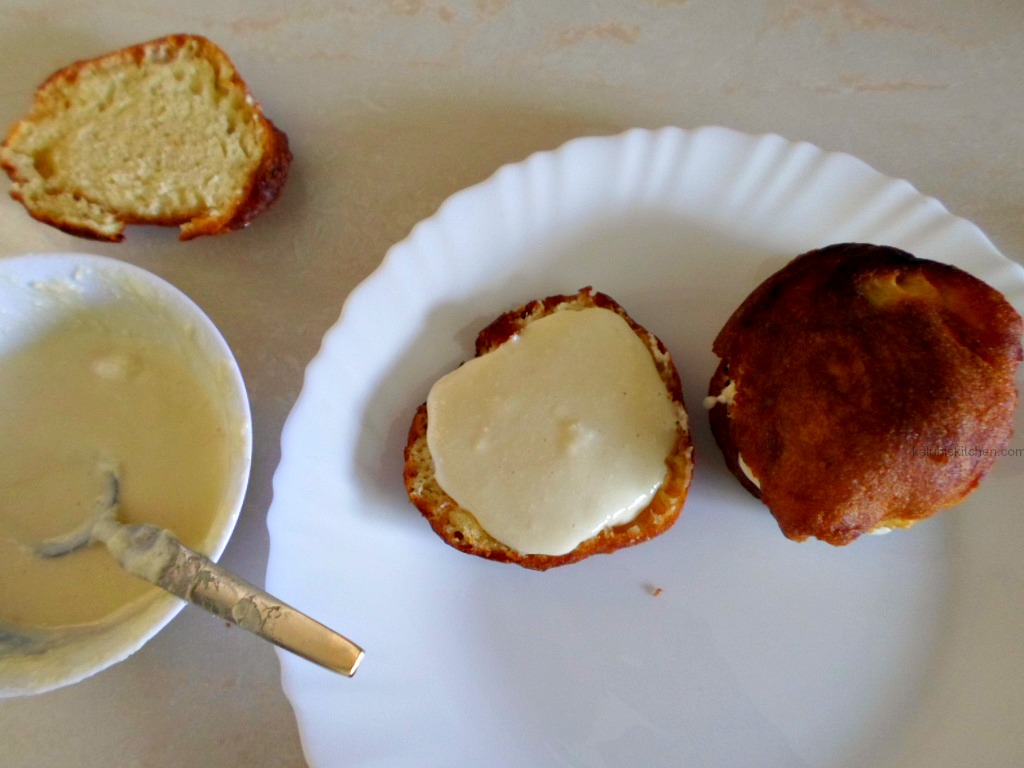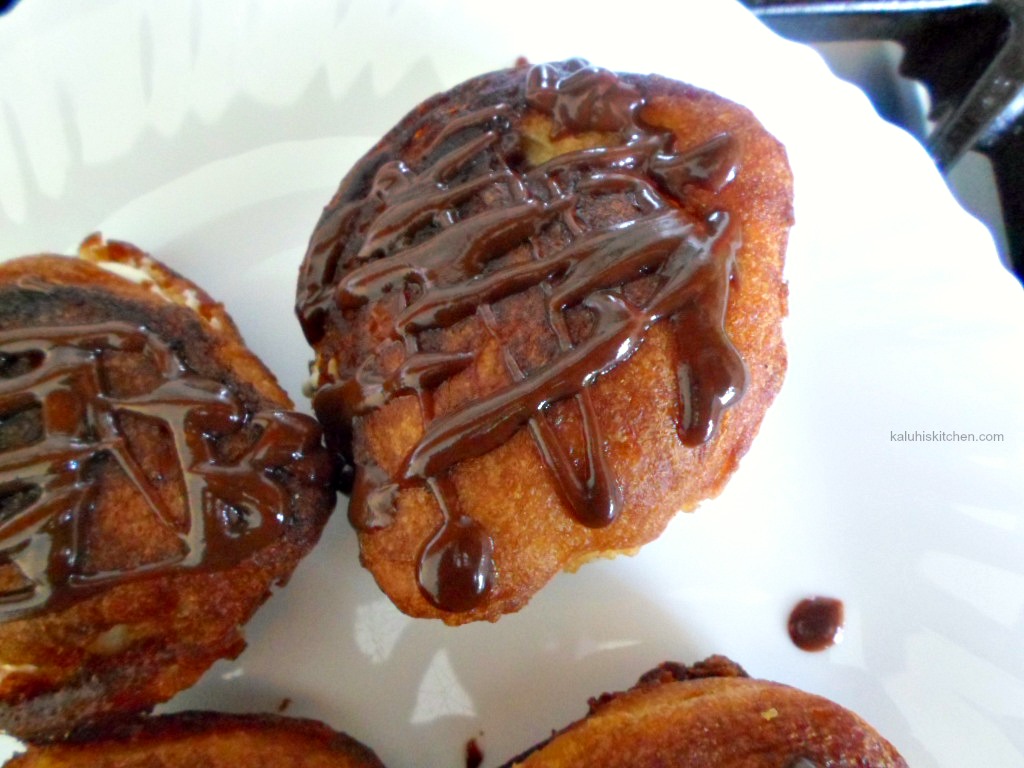 The great thing about drop scones is that they are light and not too starchy. And also, they have a slightly crunchy exterior and really soft interior. This makes the perfect bite, with the perfect texture combinations, soft and crunchy.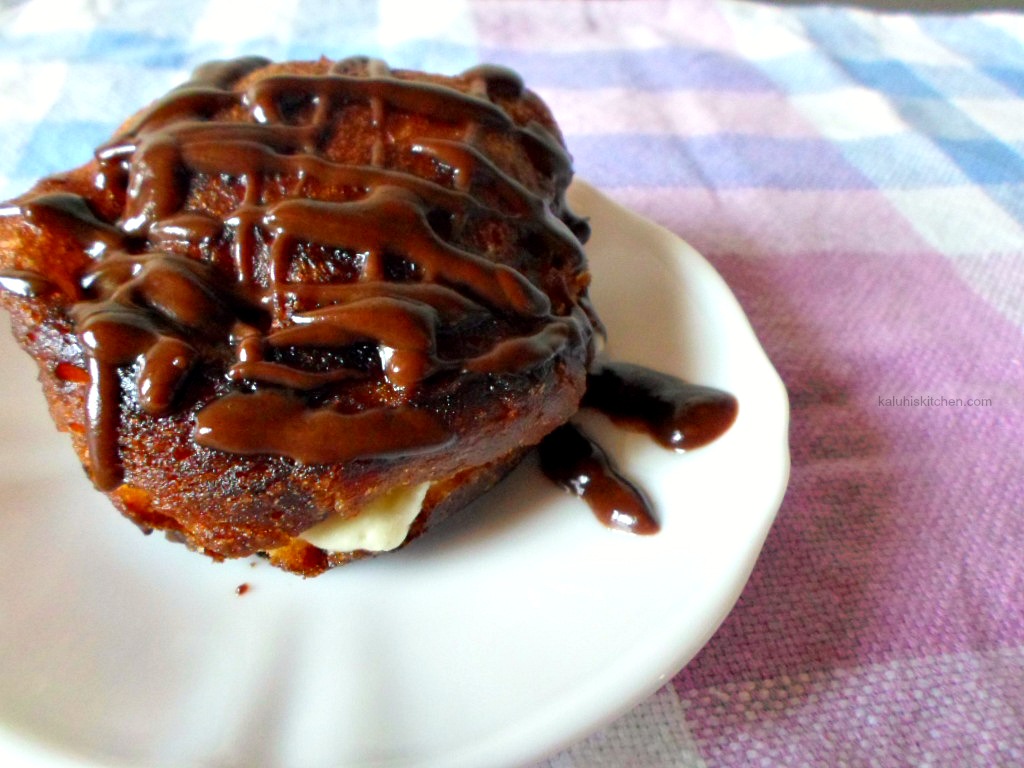 The filling is really creamy and has a slight tang since the mascarpone we made used the citric acid from lemons. The sweetness of the ganache makes this the perfect guilty pleasure. I would have loved to add fruits e.g strawberries or grapes with the mascarpone filling but I did not have any at hand. Maybe you can try that and tell me how it tastes 🙂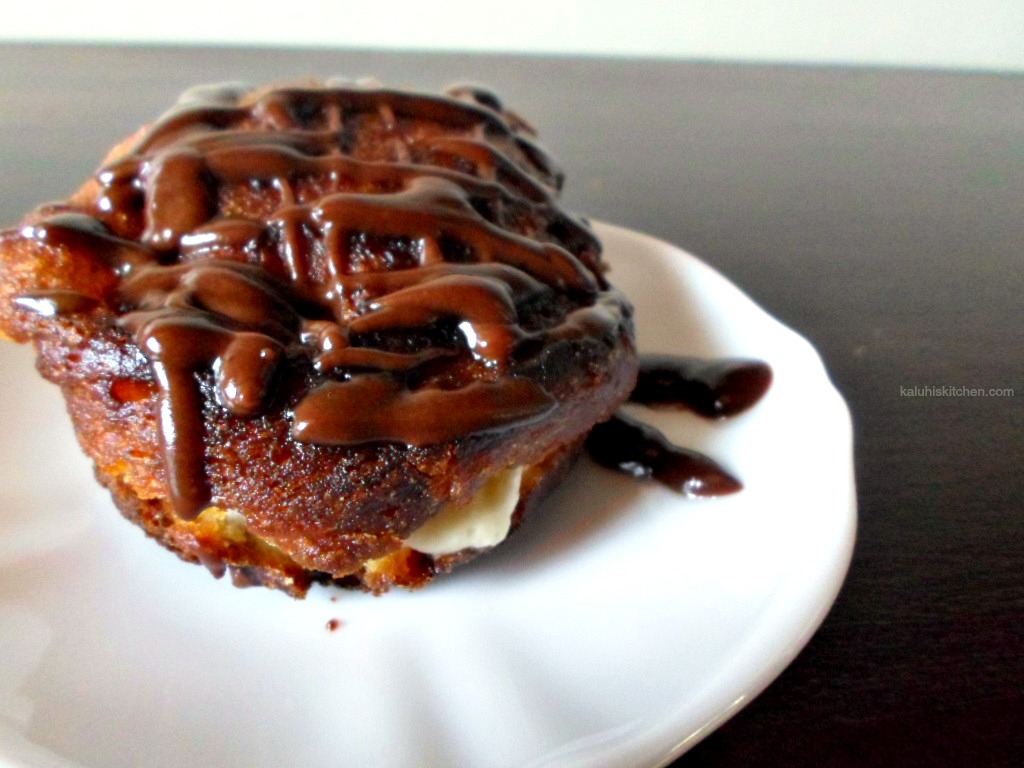 Stay joyful!
Kaluhi.
---
Do not miss out! Download and try this.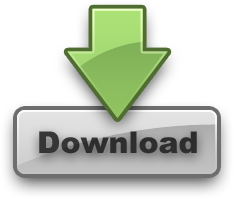 ---
All content and images are copyright protected by


Do not copy in part or whole without giving due credit.