I really love githeri!!! Like, really really! I know some of you are reading this thinking I am crazy, or lying, or both :D, but the heart loves what it loves. While some of you totally feel me on this! I know you feel me on the magnificence of githeri! I know you feel me on how seriously it slaps especially when cooked right! I know you understand how perfect it is when served with some delicious, huge, creamy avocado. Githeri is a whole mood! A vibe! A positive state of mind!
I have prepared it in so many different ways in the past- be it with coconut cream, or whole sage and garlic or with ginger and pepper; but whichever way you go, it is always so bomb! For today my curry and garam masala githeri <3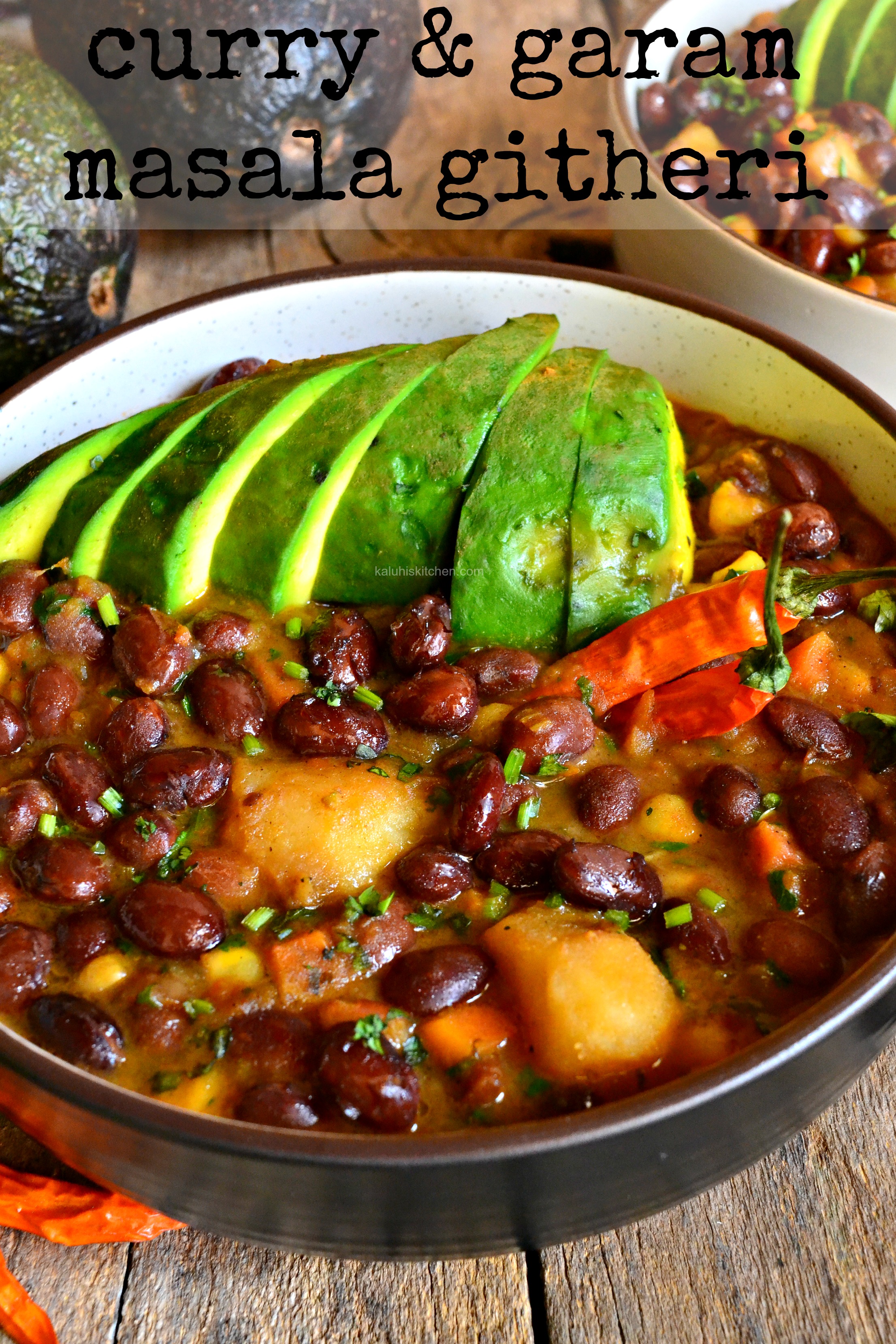 I had so much time filming this too! Check out the YouTube video as well here:
PREP TIME: 10min COOK TIME: 30min SERVES: 2
Ingredients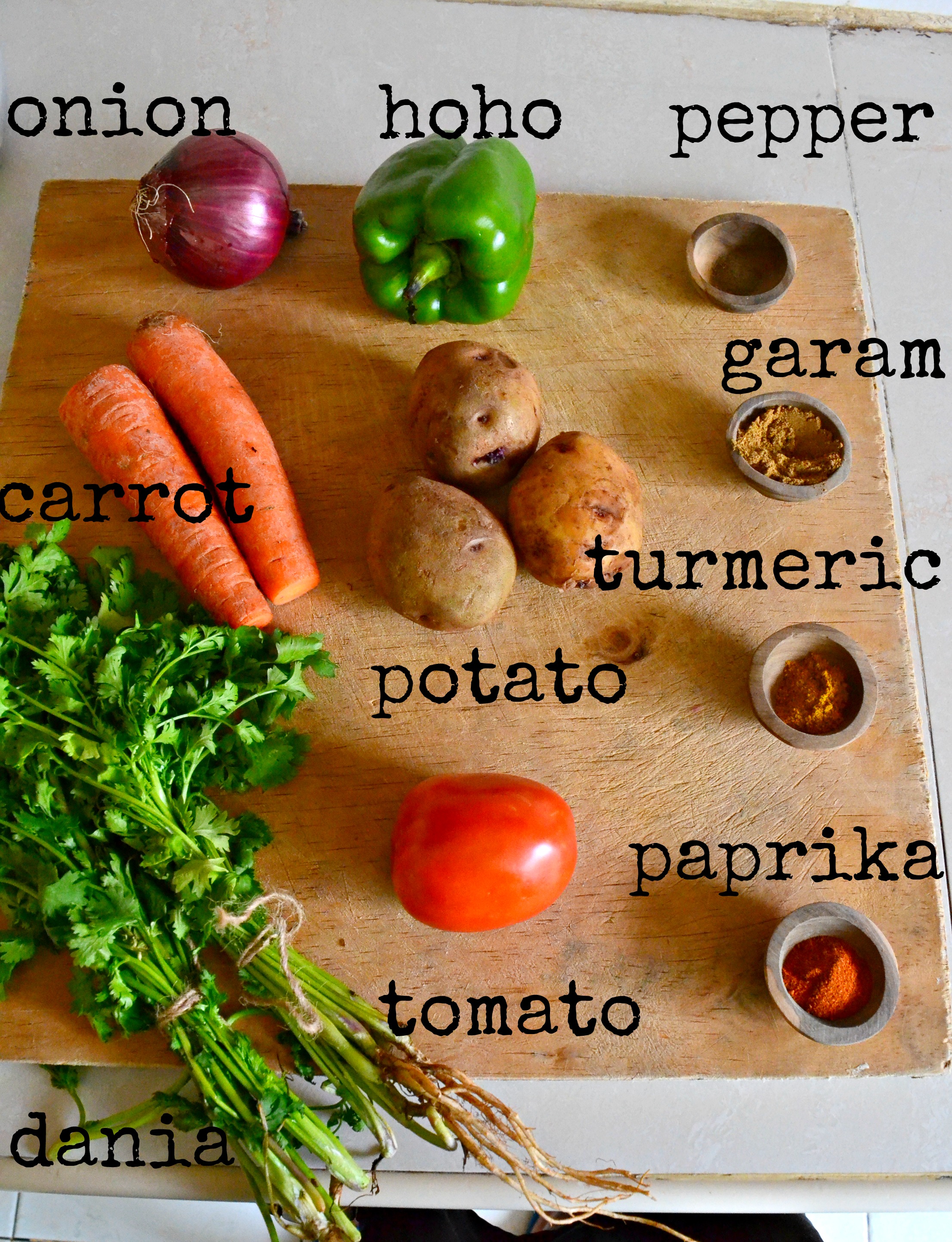 2 cups of boiled maize and beans
2 large potatoes, peeled & cubed
2 carrots, cubed
Fresh dania (both leaves and stems)
½ green hoho, cubed
1 red onion, diced
1 tomato, minced
½ a teaspoon of black pepper
1 teaspoon of garam masala
½ a teaspoon of paprika
½ a teaspoon of turmeric
Salt to taste
Vegetable oil for frying
Method
First step is to always ensure you have your boiled githeri (mixture of maize and beans) ready before hand. You can use any kind of bean, but I prefer Wairimu/Yellow/RoseCoco. As for maize, I like to use tender green maize (I mistakenly said yellow maize in the video *face palm*). You can use sweet maize if that is what you fancy, but I feel green maize sticks closer to the original integrity of githeri.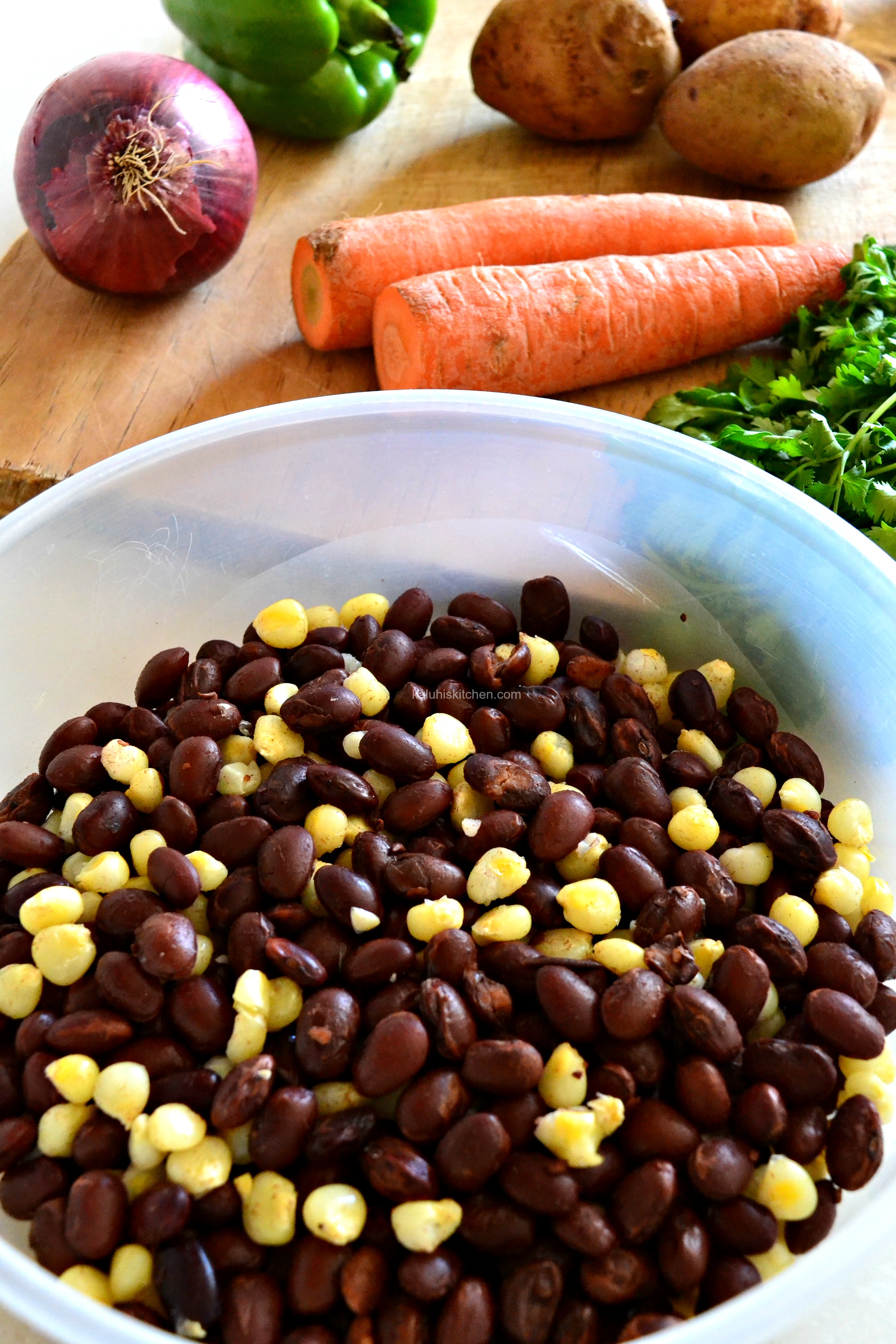 In your sufuria, add some oil and salt. Let this be followed by the red onion, hoho and dania stems. I liiiiiiiiiive for the aroma at this stage! Remember as I mentioned on twitter – Dania stems at the beginning for the flavor to really seep in, and dania leaves as a garnish.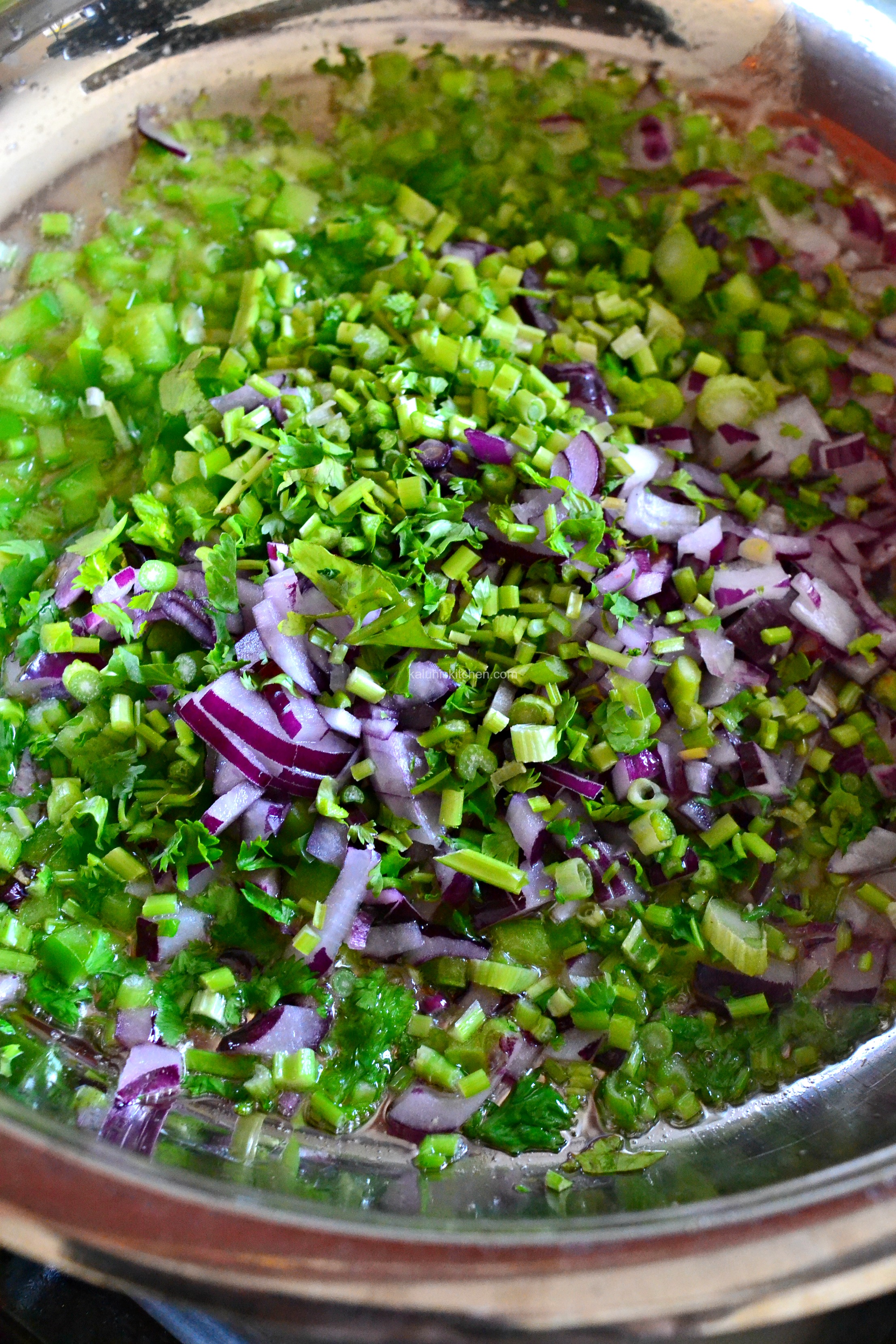 Let this simmer on medium low heat until soft and fragrant. Then add the tomatoes and the spices. Add some water (or veg stock), then simmer on low heat for a few minutes. Do not rush this process because the spices need to meld and the mchuzi to thicken.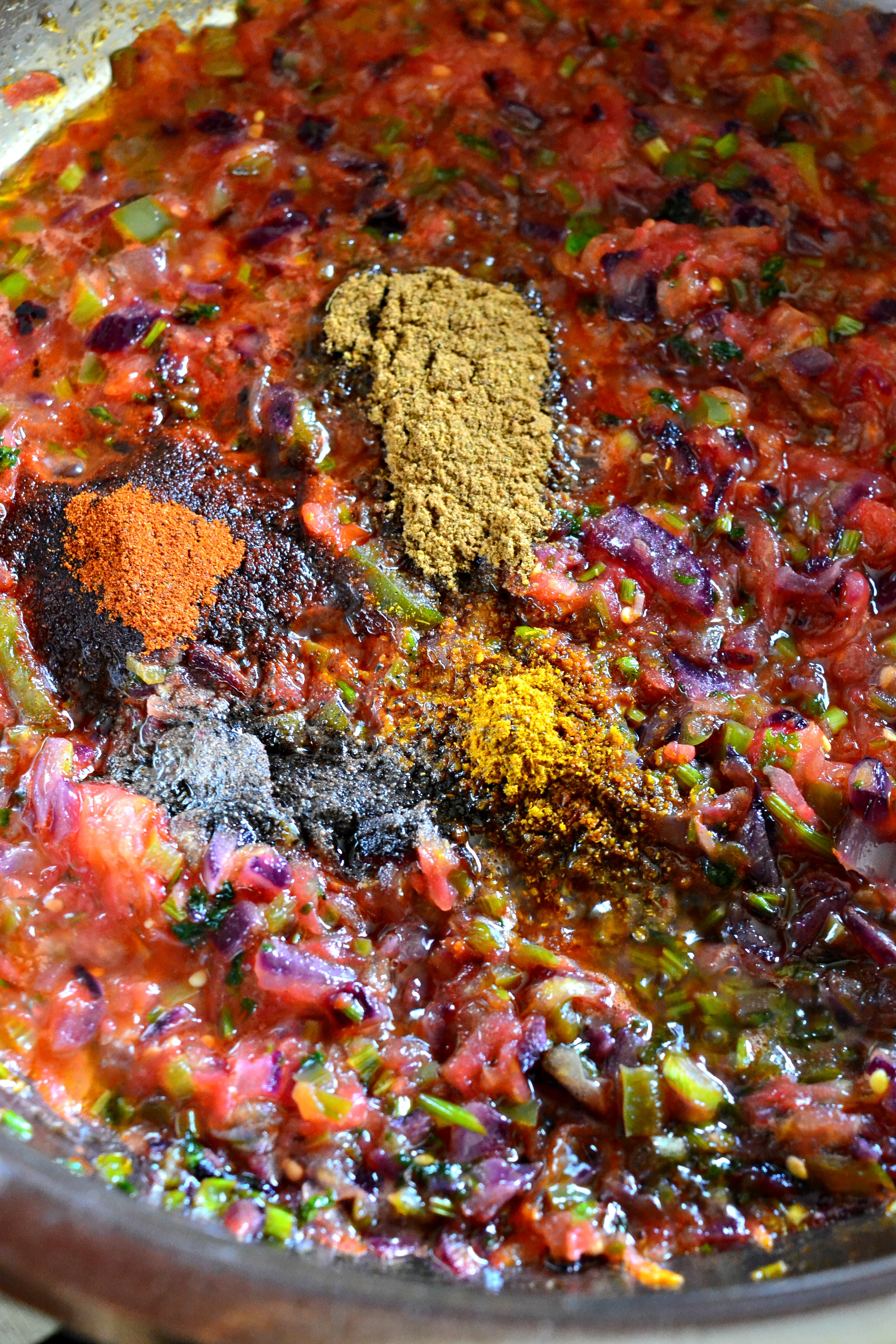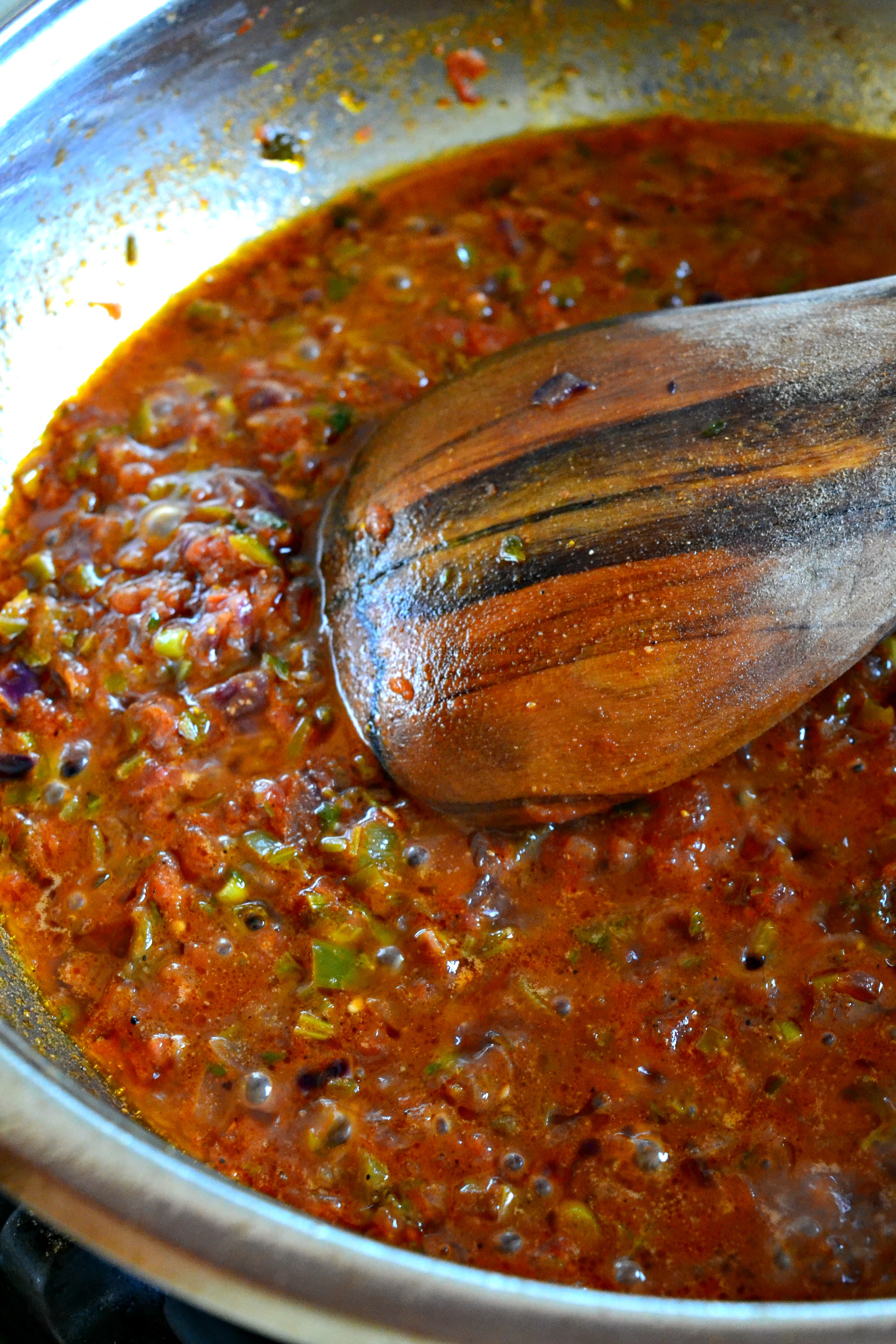 I love my githeri with potatoes; and in the event I do not use some, it's only because I was too lazy to peel some. I cut mine quite small, so that they cook fast and so that I can have a taste of everything in one bite. Add the potatoes, and allow them to cook three quarter way.
After that, add the boiled maize and beans then the carrots (also cut up really small), and allow everything to simmer on low heat until done. This will take a few minutes.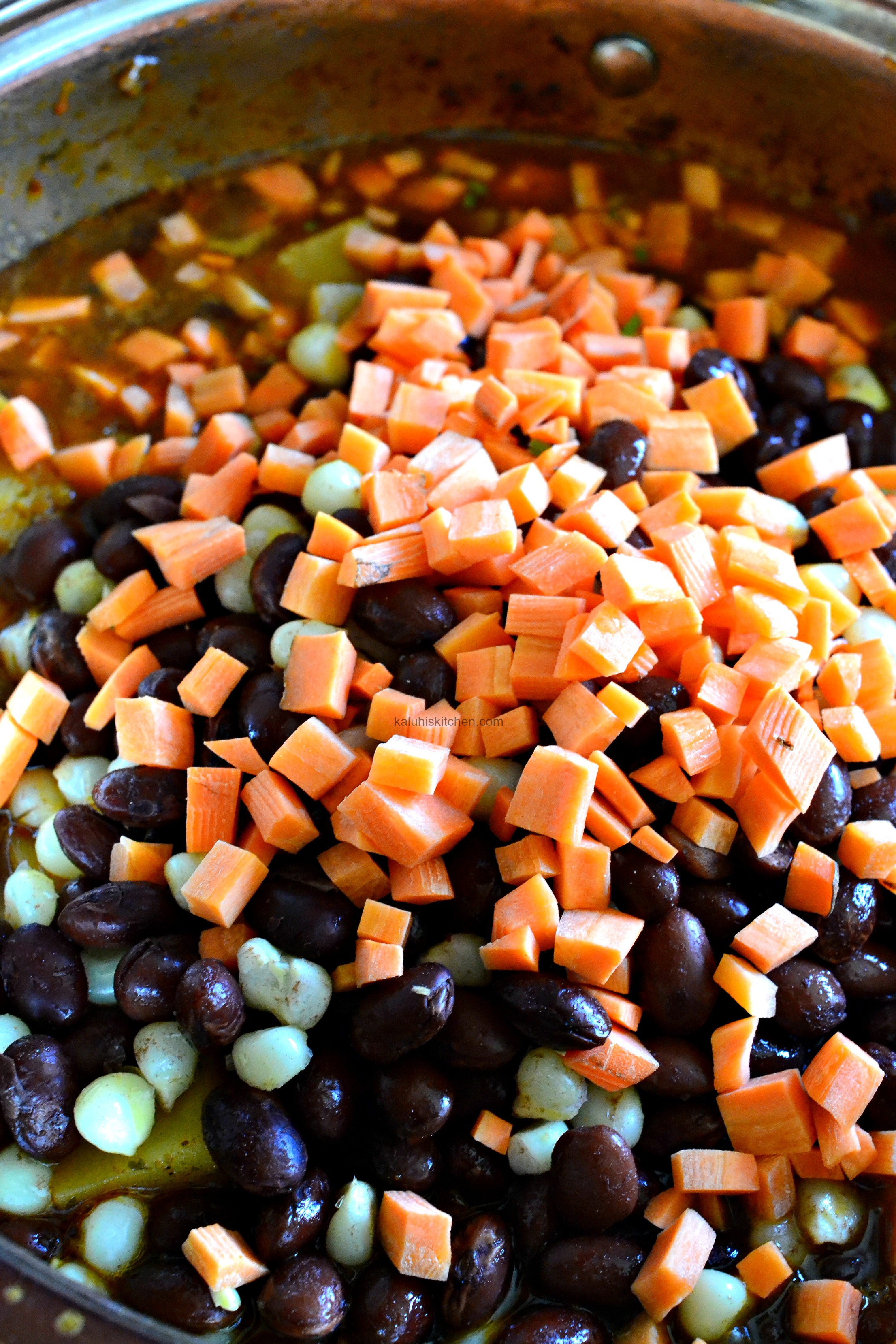 Garnish with freshly chopped dania and then run and grab that avocado for plating!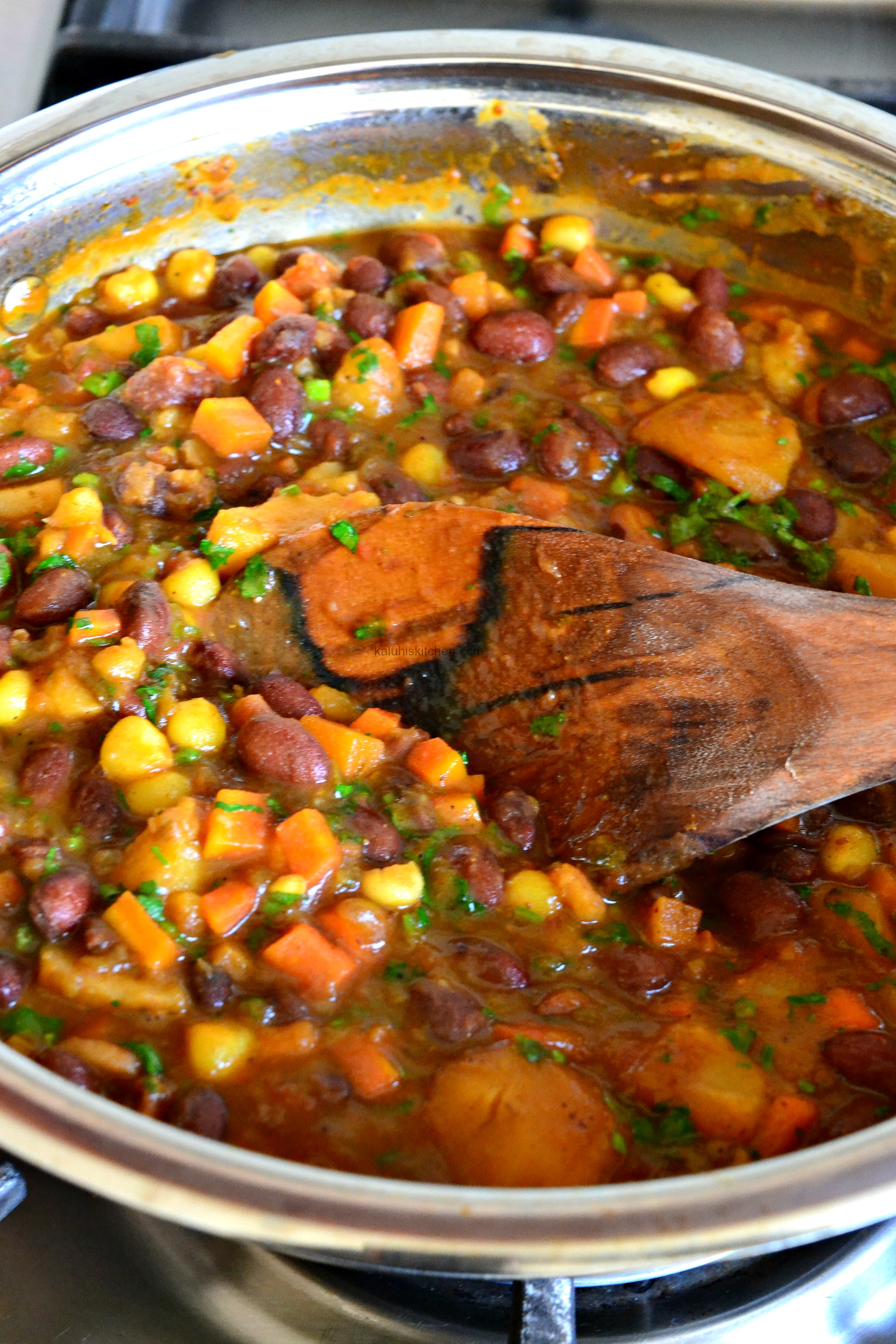 By far one of my favorite Kenyan vegeterian meals ever!!!! Does githeri ever disappoint! Never! If you love githeri, this recipe will get on your list as among your faves. If you do not like it, this recipe might as well change your mind!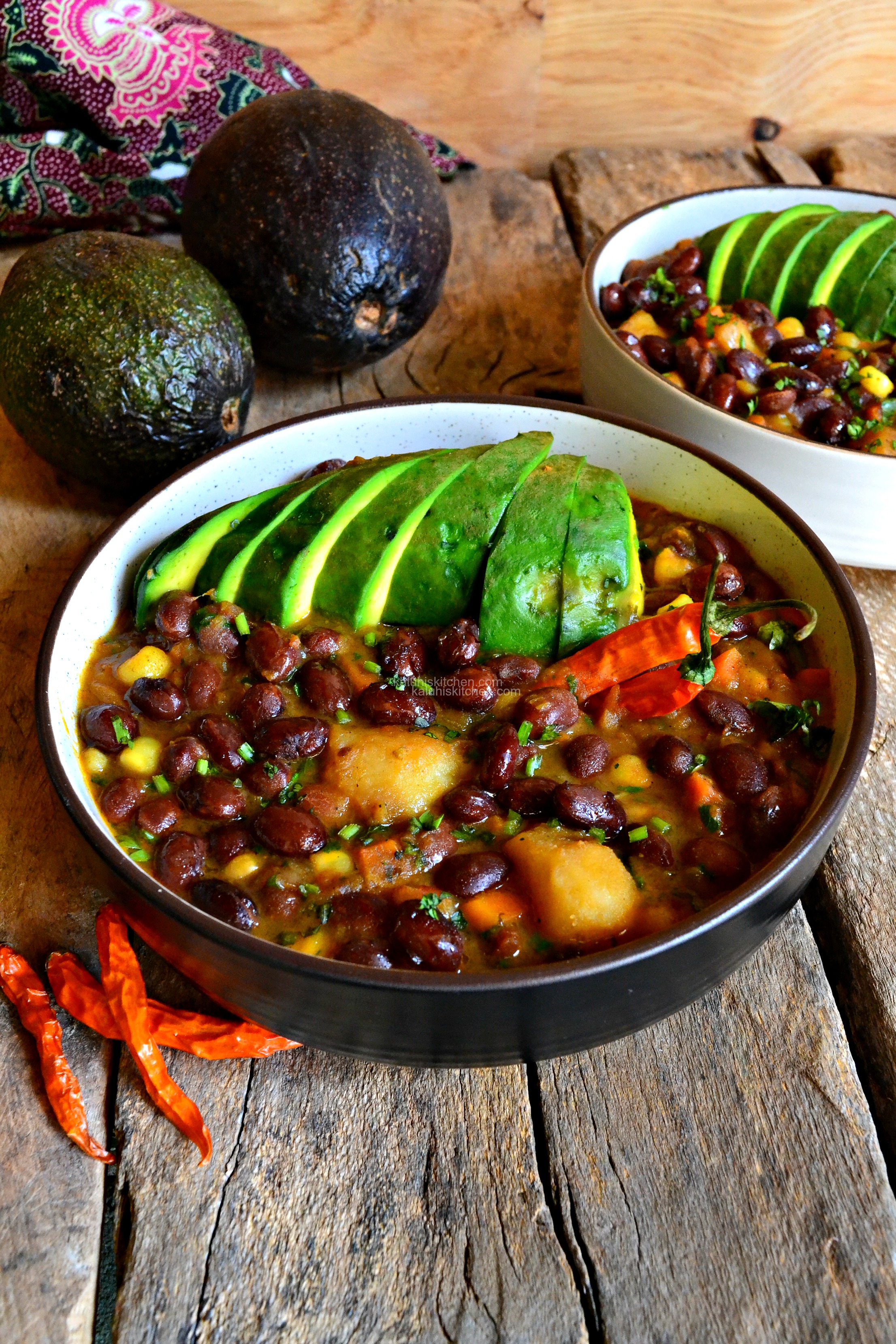 Do try this beauty out, comment below how you make your githeri, and make sure you watch my video too.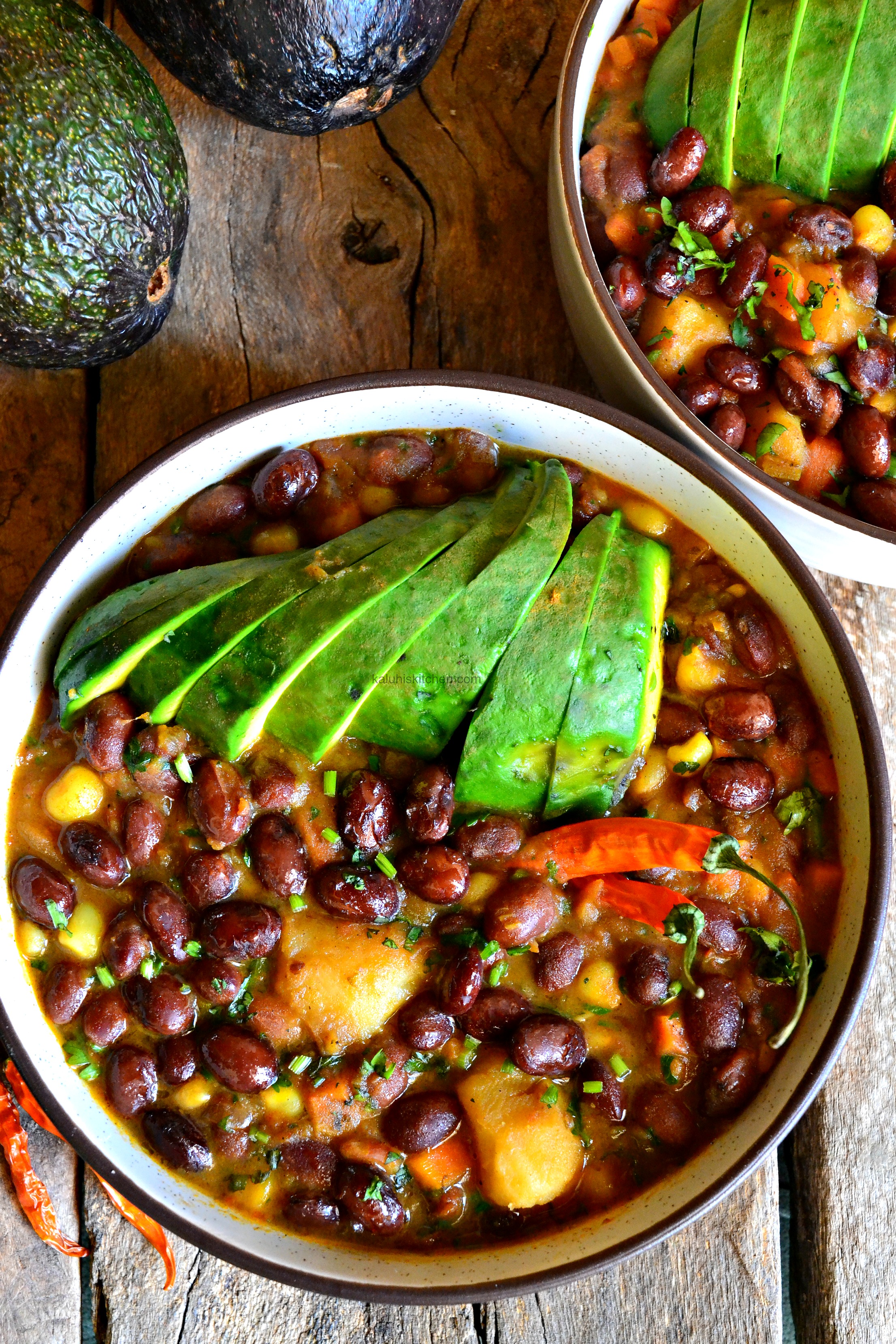 Happy Wednesday!!
-K
---
Get your downloadable recipe here :))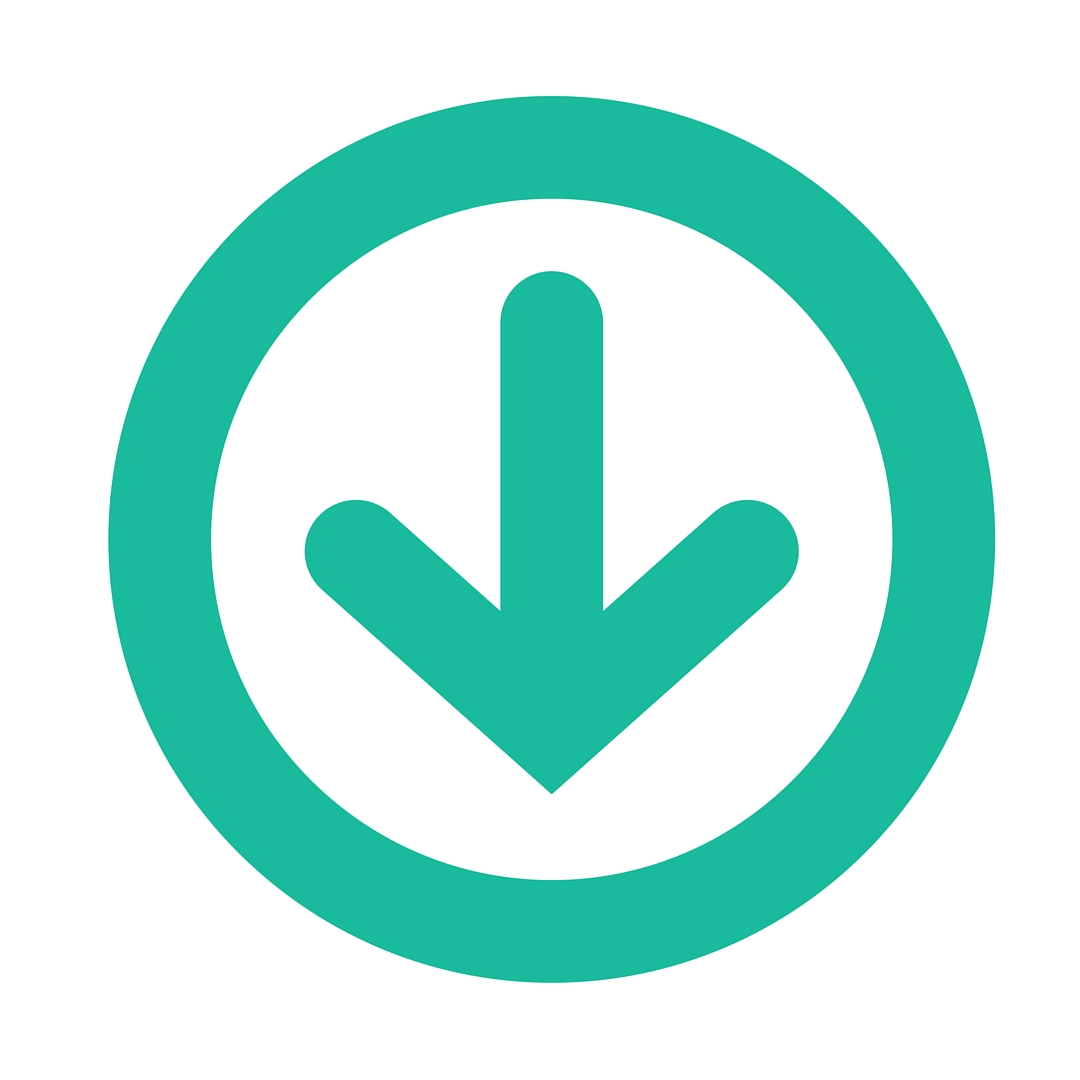 ---
All content and images are copyright protected by



Do not copy in part or whole without giving due credit.
---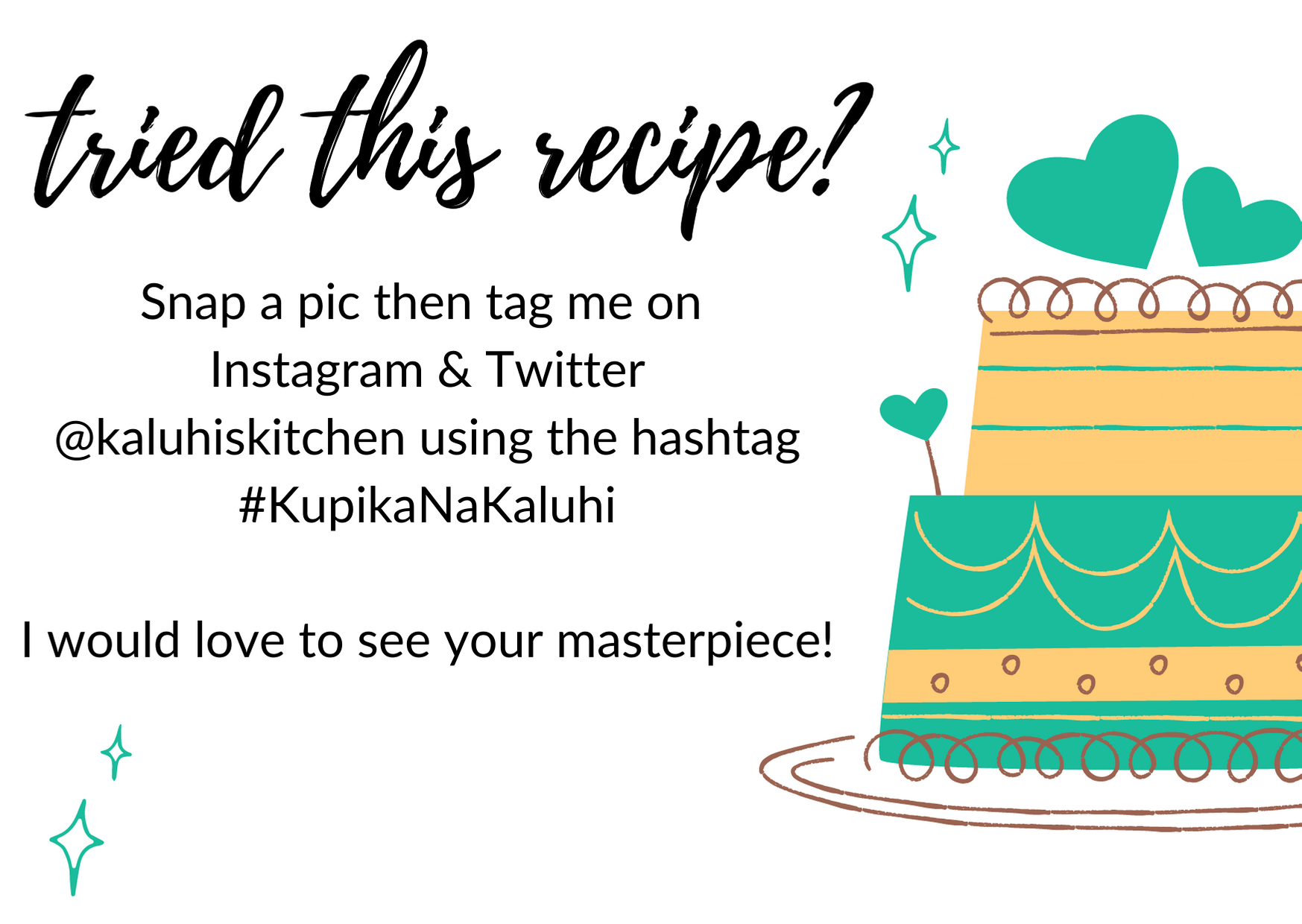 ---