I am so happy that March is supper sunny! I love the clear blue skies! Just look outside your window right now; brilliant, isn't it? I love the sunshine that allows me to shine in all my shorts and minis. I am several shades darker, with the happiness in my heart a notch higher and my smile lines slightly deeper. Even though, admittedly, the heat can be prickly and the dust lowkey annoying, I love the overall warm nights that come with it too. While I am making the most of the sunshine before April comes along with the rains, I am also making the most of the fast waning mango season. The millions of fruit carts that were lined on the streets with Mangoes from Ukambani have now dwindled to a handful. And best believe I will be buying them even after there is only once mango fruit cart left!
I shared a full thread of all the mango recipes I have made since the blog started and this one is gong to be my final one for 2019. As we bid goodbye to the best fruit season in the universe, cool down with my mango passion fruit mocktail.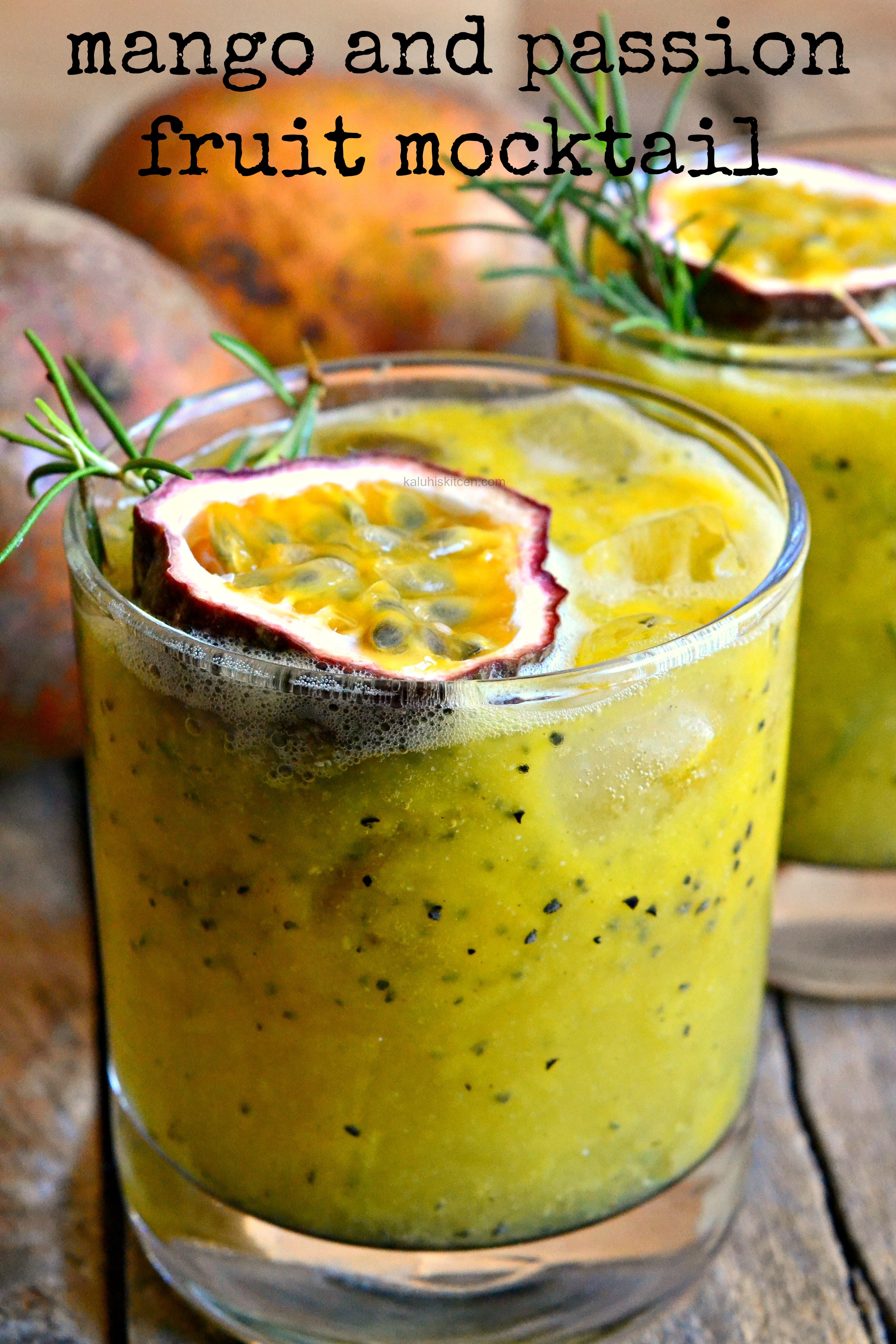 I made a sweet 6 minute video for you guys on the same! Do pass by my channel and watch:

PREP TIME: 5 min COOK TIME: 10 min SERVES: 3
Ingredients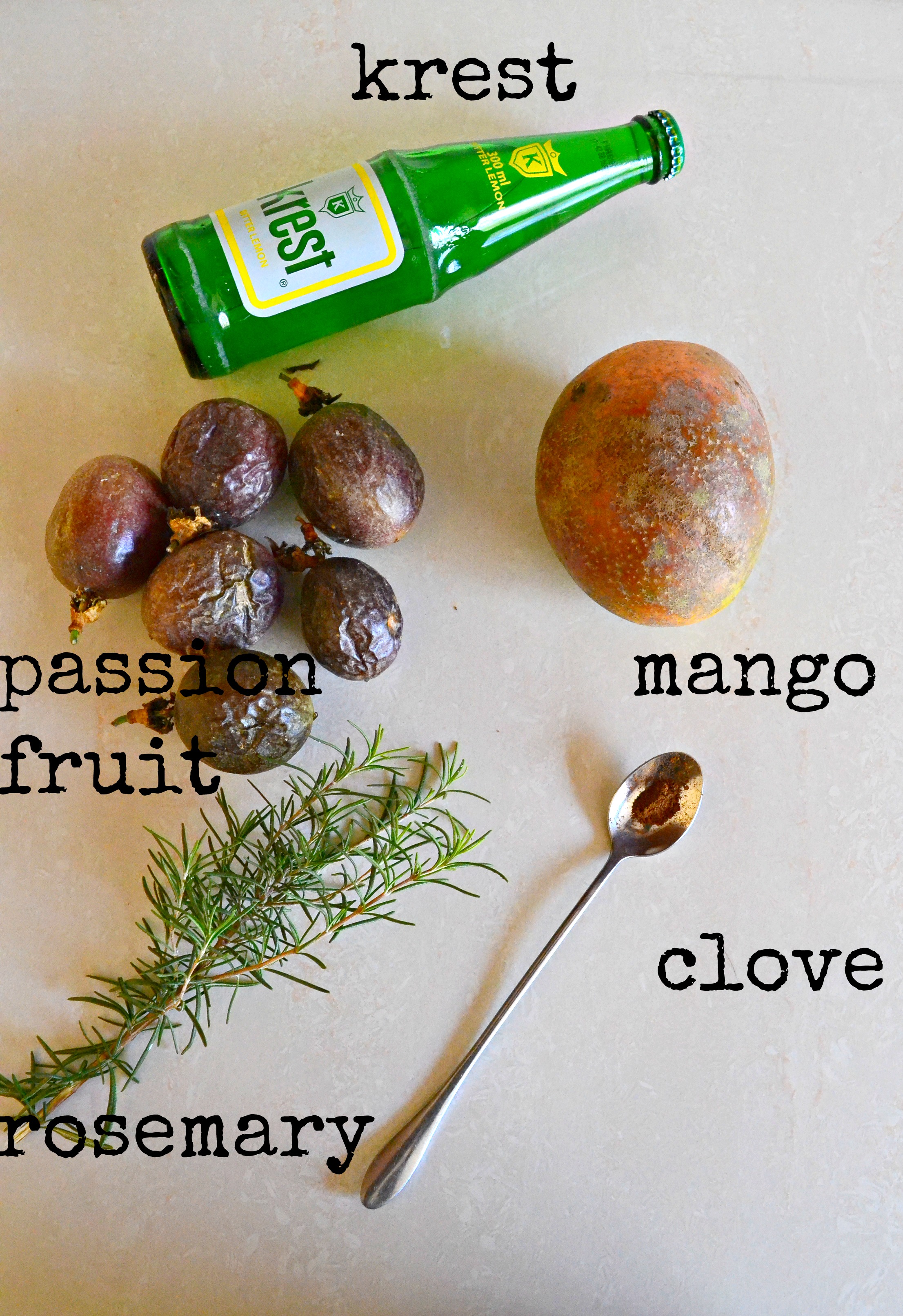 1 cheek of a apple mango
3 passion fruit
1 krest
1 sprig or rosemary
1 clove (or 1/8 teaspoon of clove powder)
Method
For this recipe, make sure both the mango and the passion fruit are really really sweet and ripe. If the fruits are tart, all the flavors will be unpalatable
Peel the mango and core the passion fruit. Place both the mango and the passion fruit in your blender, the crushed clove, and a few rosemary leaves. You can go with mint in place of rosemary, but since I only had the latter at hand that is what I went for.
Clove is a very strong spice and a little goes a looooooooong way. So start small and take it easy when adjusting upwards if necessary.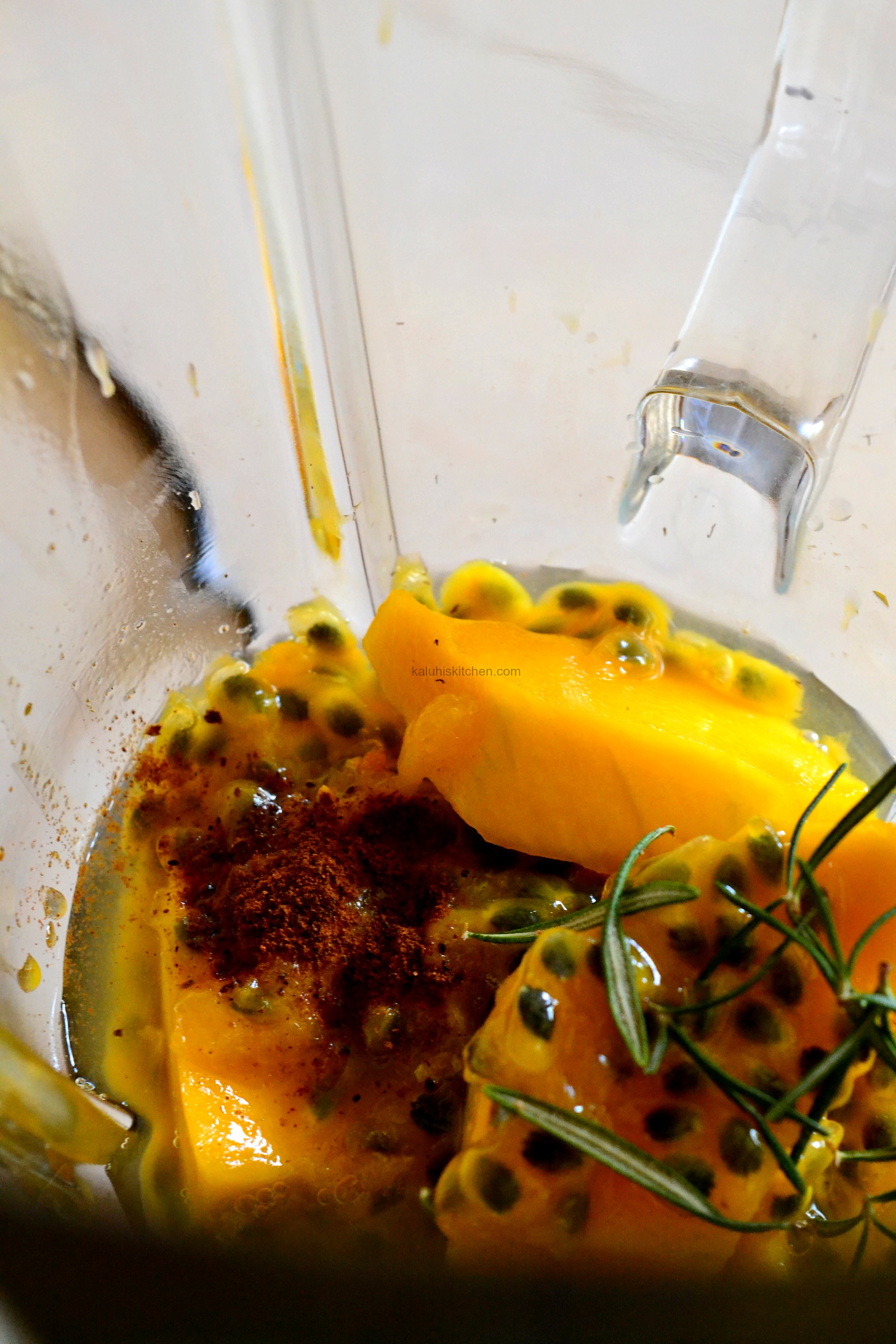 You can add some sugar as well if you prefer to have alot more sweetness, but my preference was not to add some. I also chose not to sieve the fruity base once combined as I find the tiny crushed seeds to add alot more character to my drink. But if you want it completely smooth, sieve it.
Blitz until combined.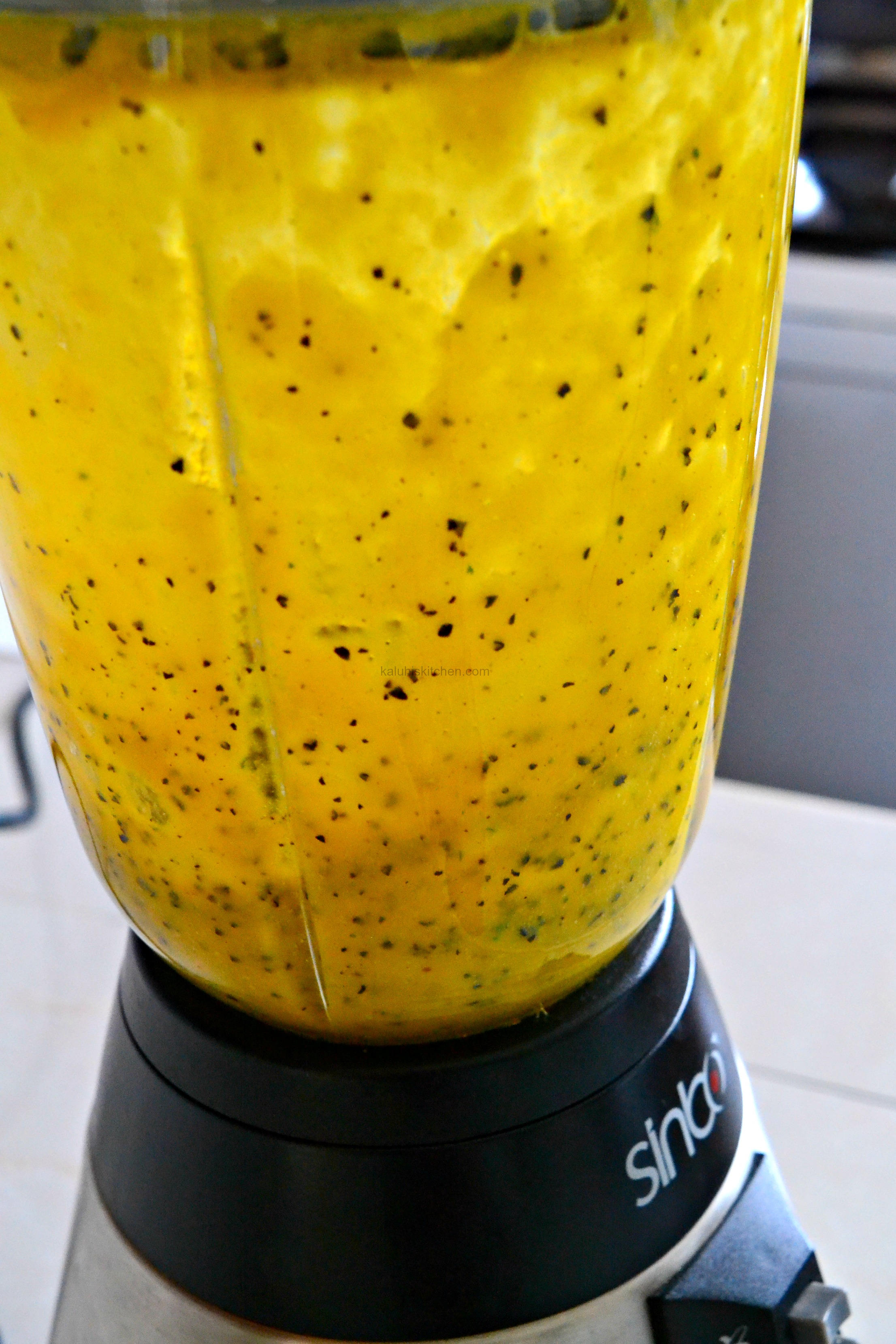 Add some ice into your tumbler, add the fruity mixture then top with some krest. Krest is a lemon based soda, and any other citrus based soda will work especially if you are reading this from outside Kenya. A stoney would also be fab with this. You can transform your mocktail into a cocktail by adding a splash of whiskey/vodka/gin.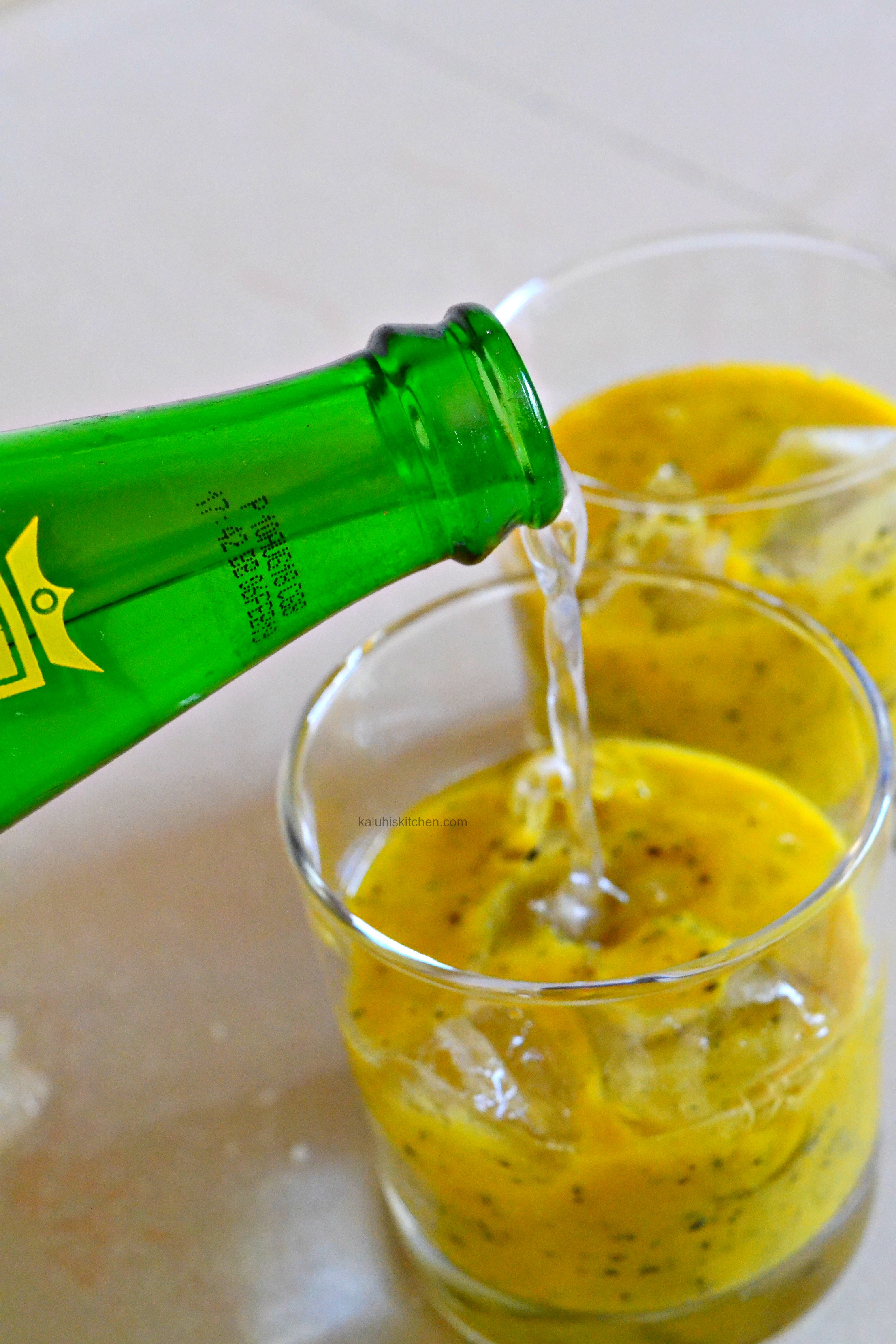 Garnish with fresh rosemary and serve immediately. How amazing does this look!!!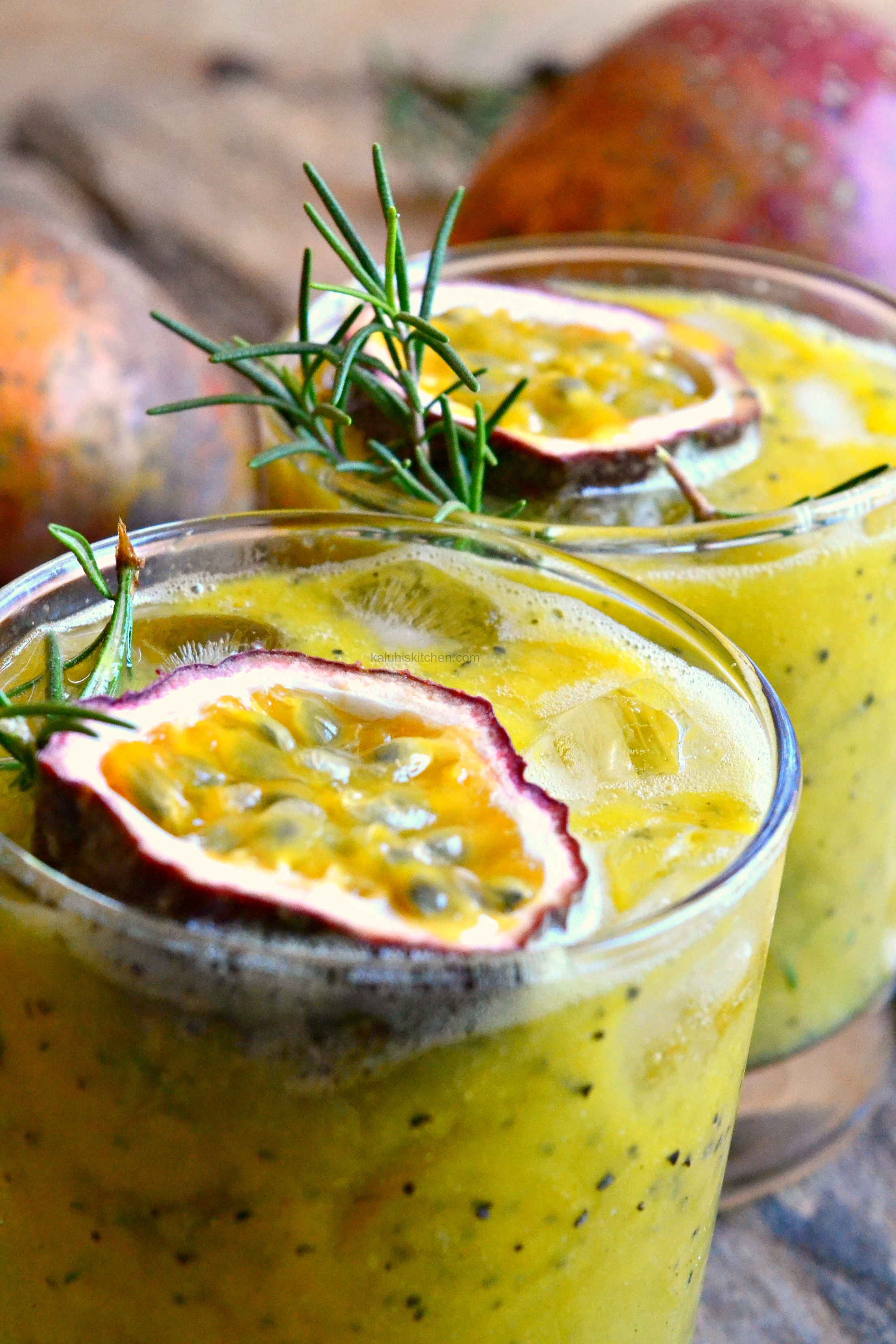 Super refreshing, so fruity and the perfect mocktail to enjoy this sunny weather with! My two favorite god-status fruits come together in perfect harmony providing the perfect fruity base, the rosemary introducing some freshness and the clove, some complexity. Perfection!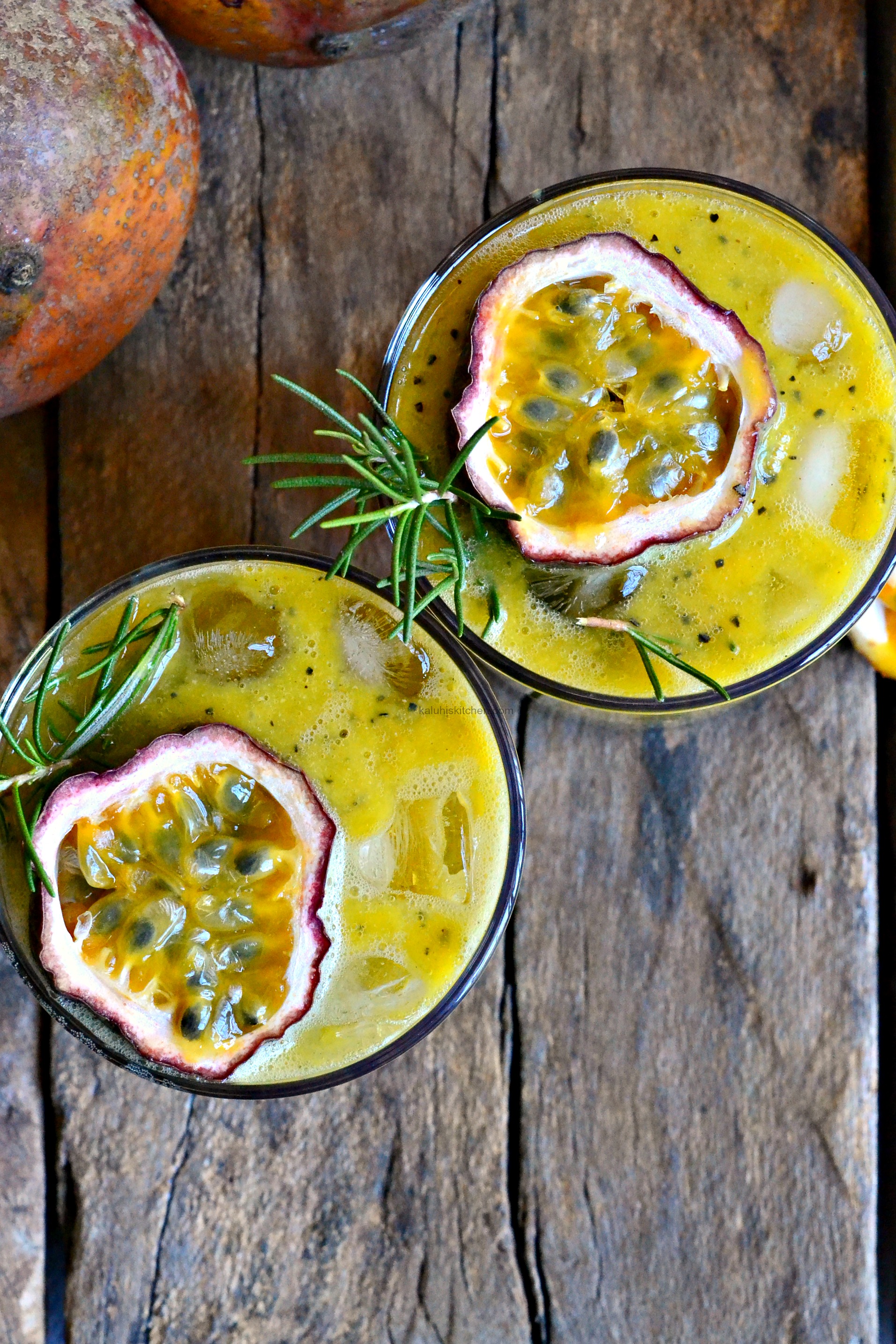 Do not forget to watch the video, and guess what, I made the second glass just for you!
Shika!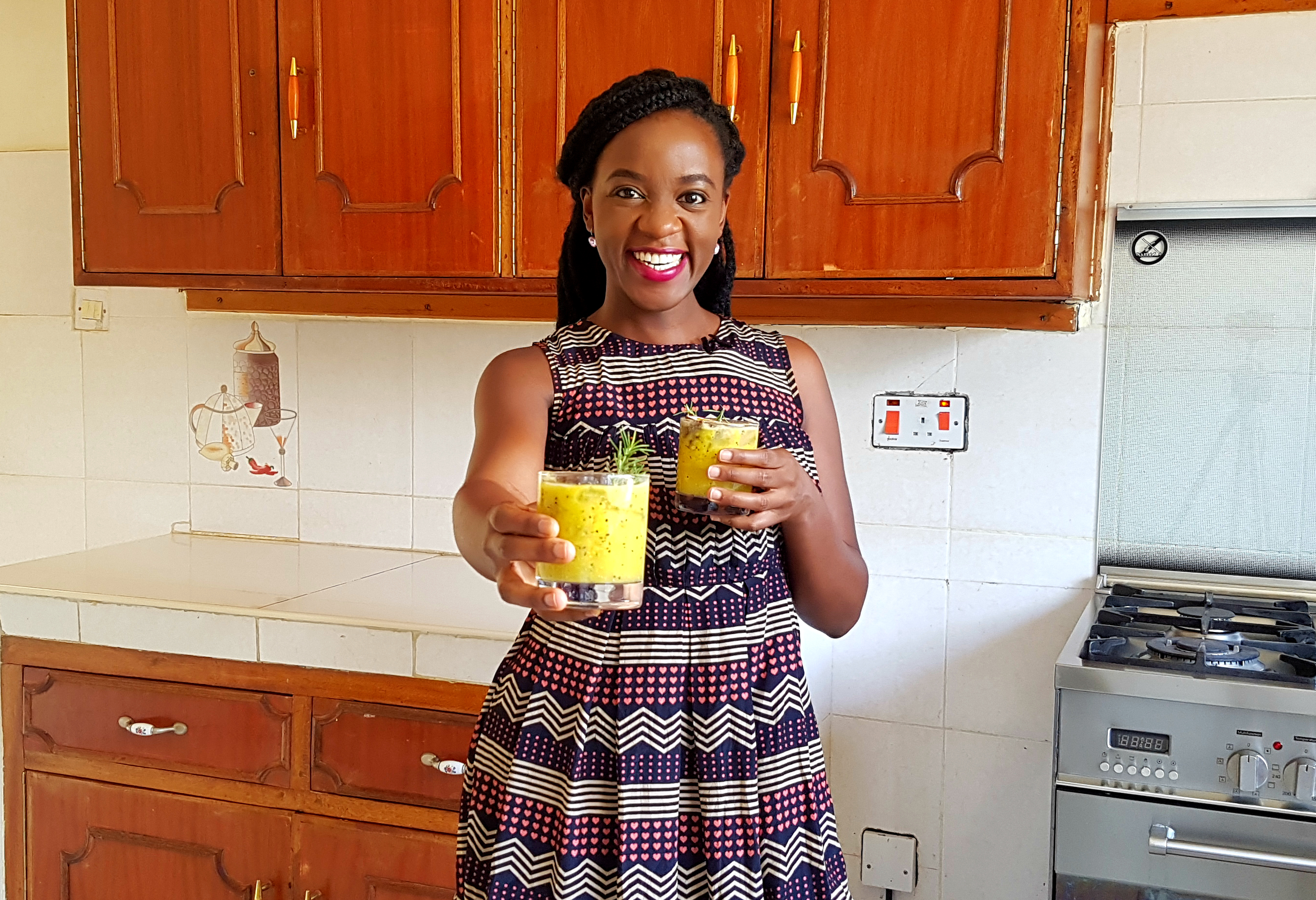 xx
---
Get your downloadable recipe here :))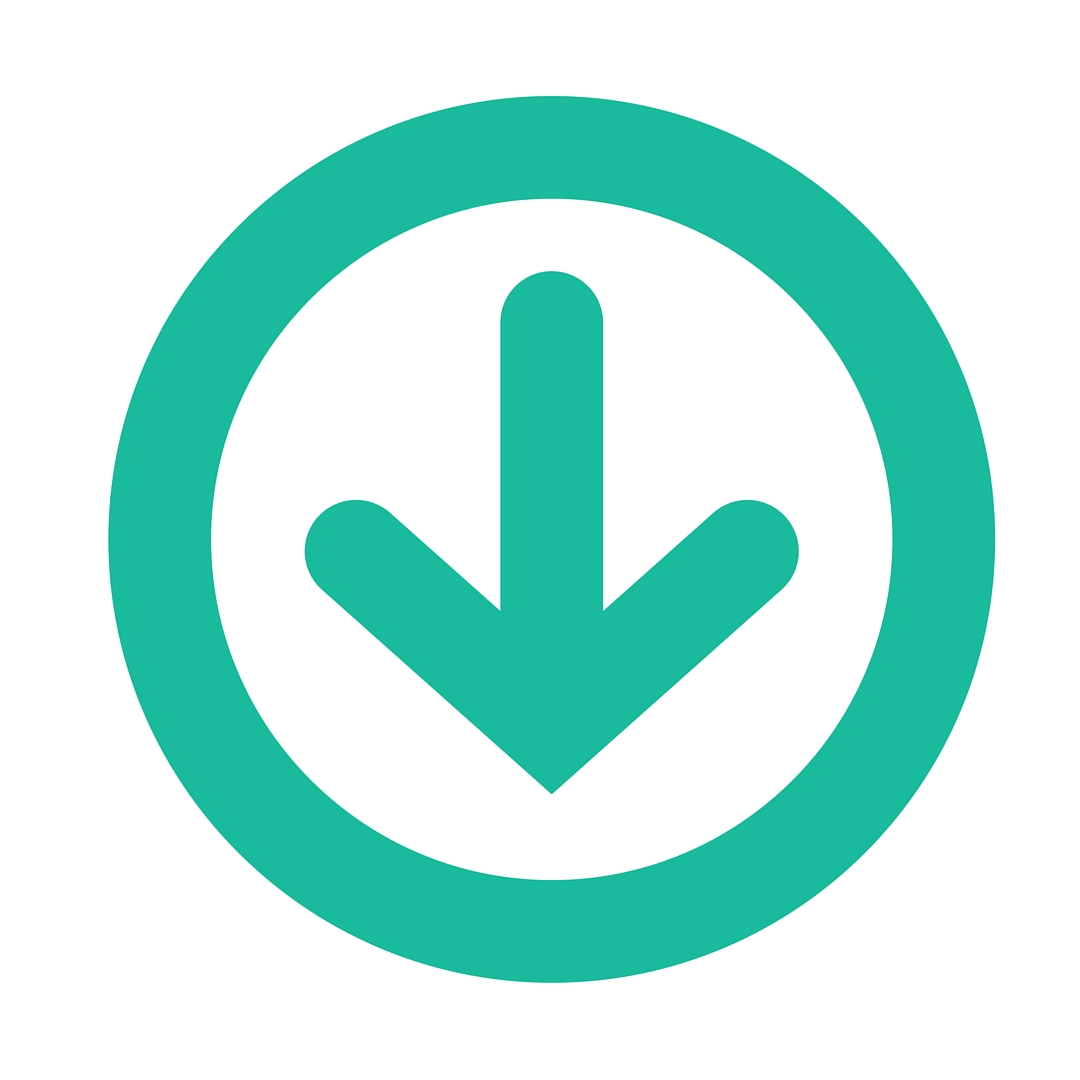 ---
All content and images are copyright protected by



Do not copy in part or whole without giving due credit.
---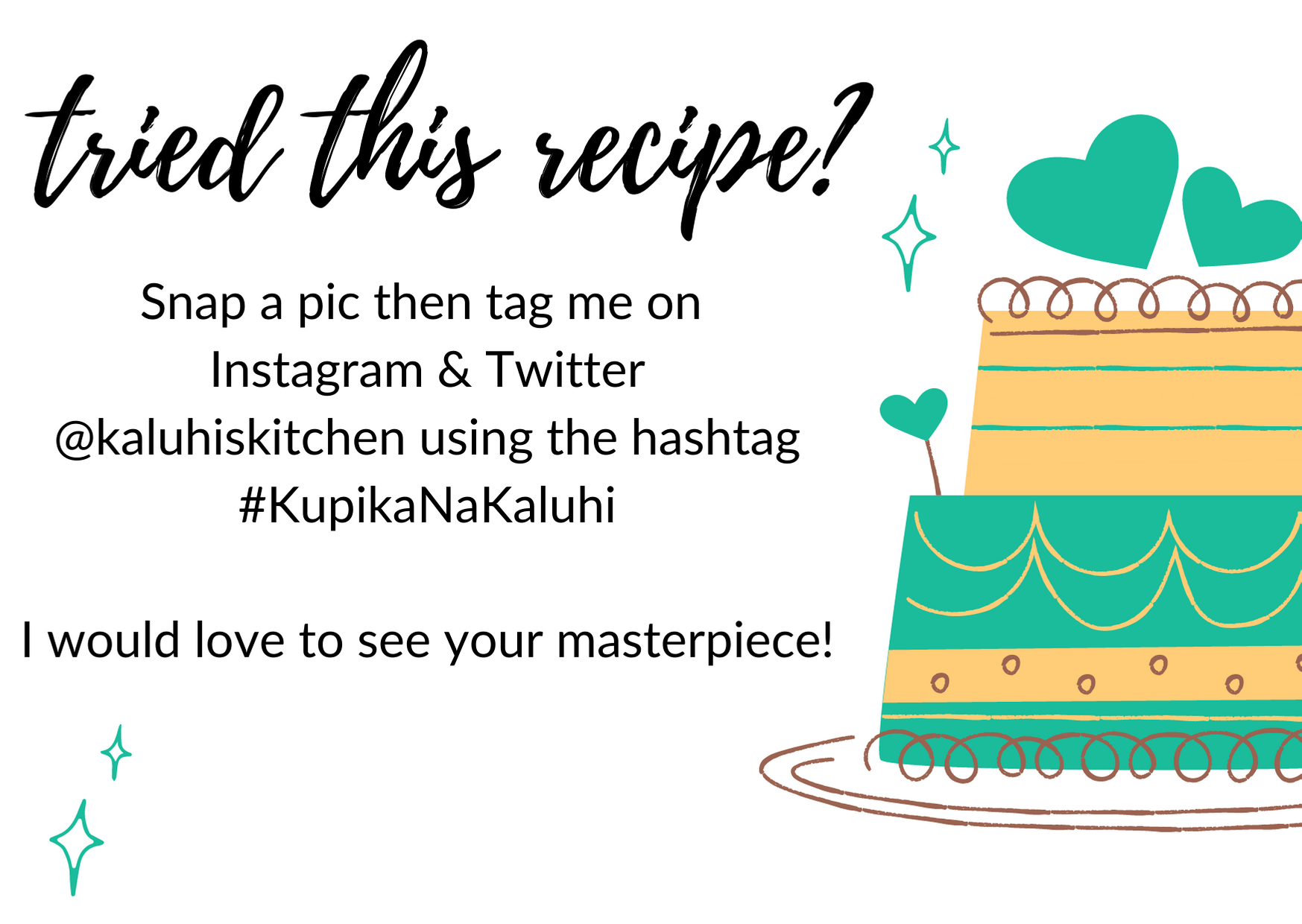 ---