Njahi is one of those beans that has gotten quite a bad rep. They have been likened to choking hazards, to mud, to poop and everything else imaginable. Woiye, poor little Njahi! You see, once something is poorly prepared, no matter how nutritious, one will grow up to dislike it. However, in my book, njahi, just like everything else, can be made super delicious! I love the richness of the bean and how excellently they take up flavor. I love how nutrient packed they are. I love how they go with quite a number of starches. I love me some njahi!
Today's recipe is one you will without doubt fall head over heels in love with! I have, as usual made a video to go along with this blog post so make sure you watch it and subscribe while you are at it. Shall we proceed and make some delicious njahi?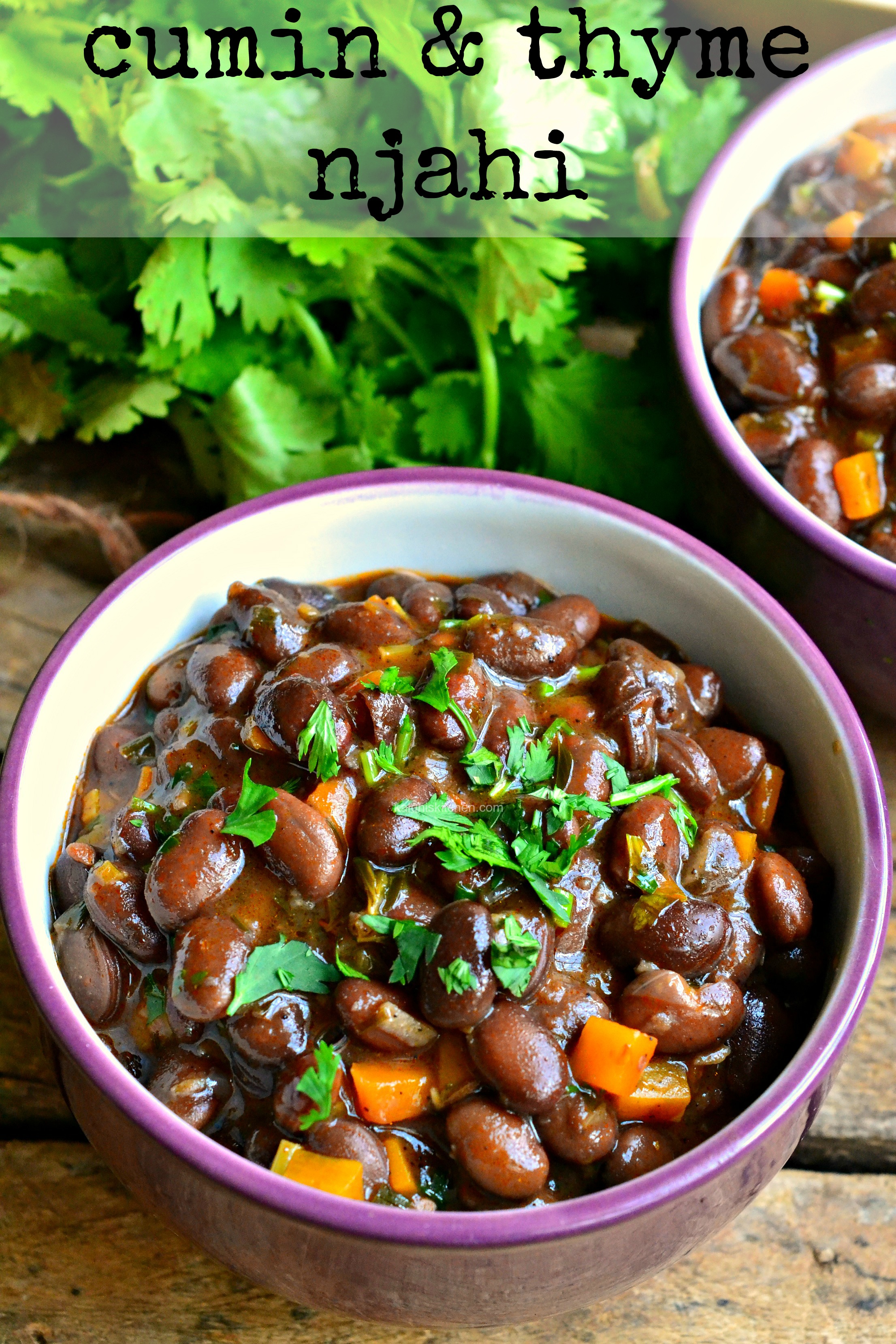 Watch the vid on my channel if you prefer visual in video form:

PREP TIME:  12hrs   COOK TIME:  40min       SERVES: 6
Ingredients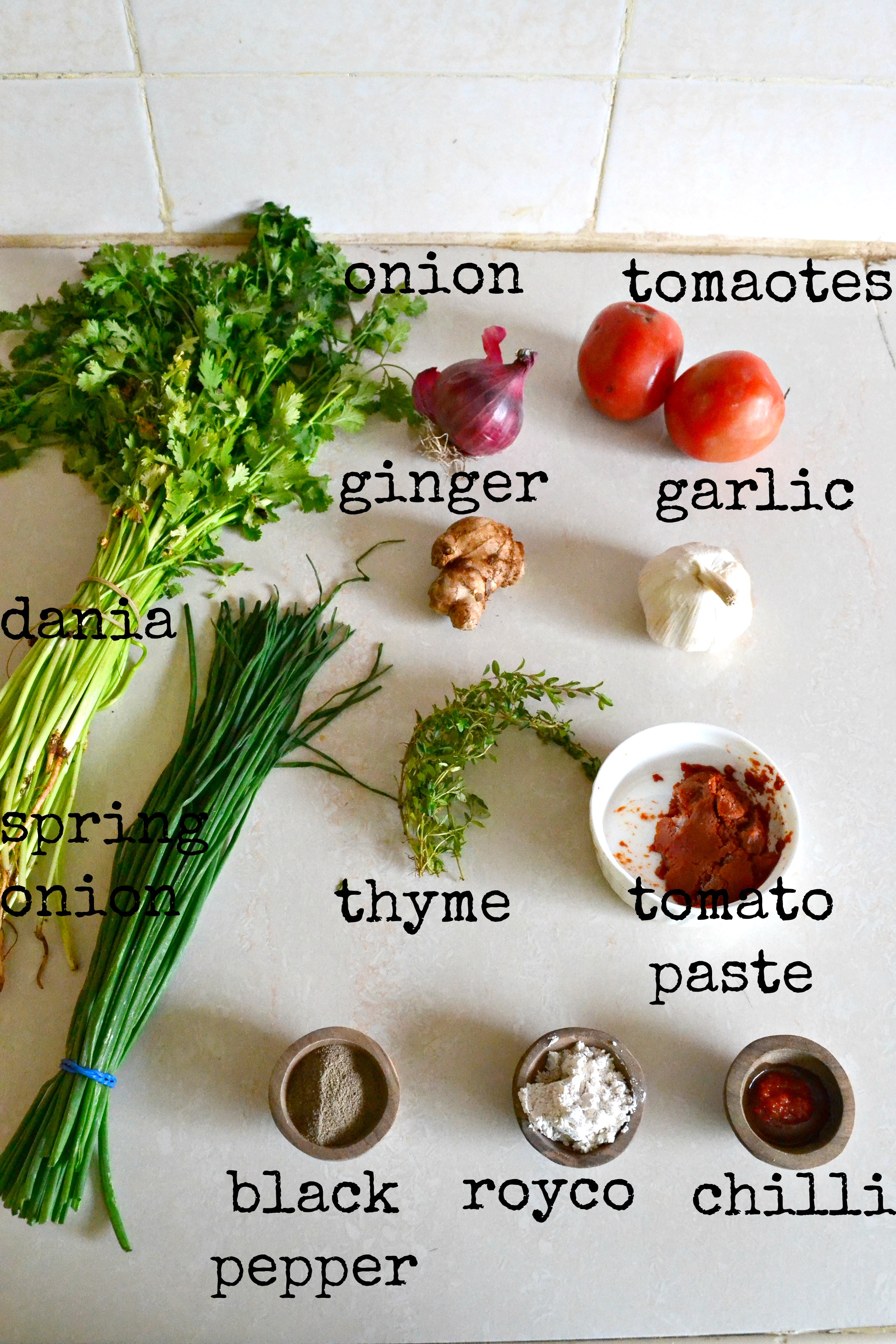 2 cups of njahi
1 tablespoon of cumin seeds
1 red onion, diced
1 cup of finely chopped spring onion
1/2 a cup of chopped dania stems
4 cloves of garlic, minced
1 tablespoon of minced garlic
1 tablespoon of fresh thyme (or 1/2 tablespoon of dried thyme)
1 tomato, minced
1 tablespoon of tomato paste
1 tablespoon of royco
1 tablespoon of pepper
1/2 a teaspoon of chili
Salt to taste
Method
Njahi belong to the black bean family. They have abundant health benefits such as  aiding in regulation of blood pressure, rich in iron, B vitamins and folate and decreases the risk of heart disease. This recipe will not only work with other varieties of black beans, but will be amazing with other pulses as well.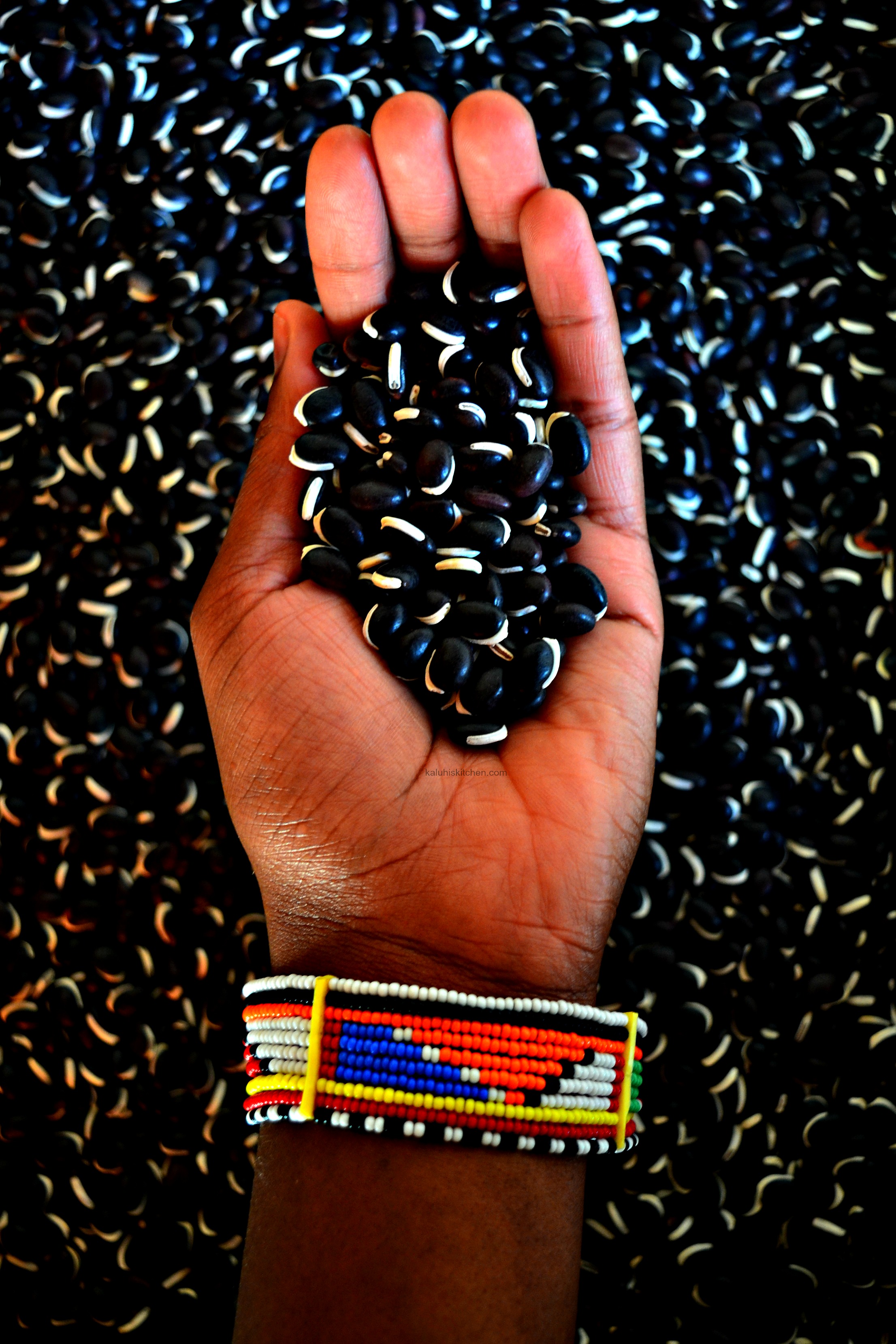 The first step that one needs to do before boiling their njahi is soaking them overnight. Soaking your njahi greatly reduces the time it takes to boil; and we all know if we do not soak them overnight, njahi can take 6 billion light years to cook! Make sure you soak them in enough water since they absorb most of it and swell up. If the water is too little, they may fail to soak as well as is expected. Just realized I never took photos of this step, but lucky for us, I demonstrated this very well in today's video.
Once that is done, Proceed to boil the njahi with some whole cumin seeds. This allows the flavor of the cumin to infuse into the nhahi, and it is one spice I find beautifully complimentary to nearly all pulses. I purchased my whole cumin from Tuskys at about 60bob a pack and you can check out this spices' heath benefits here. No more being scared of spices for no reason!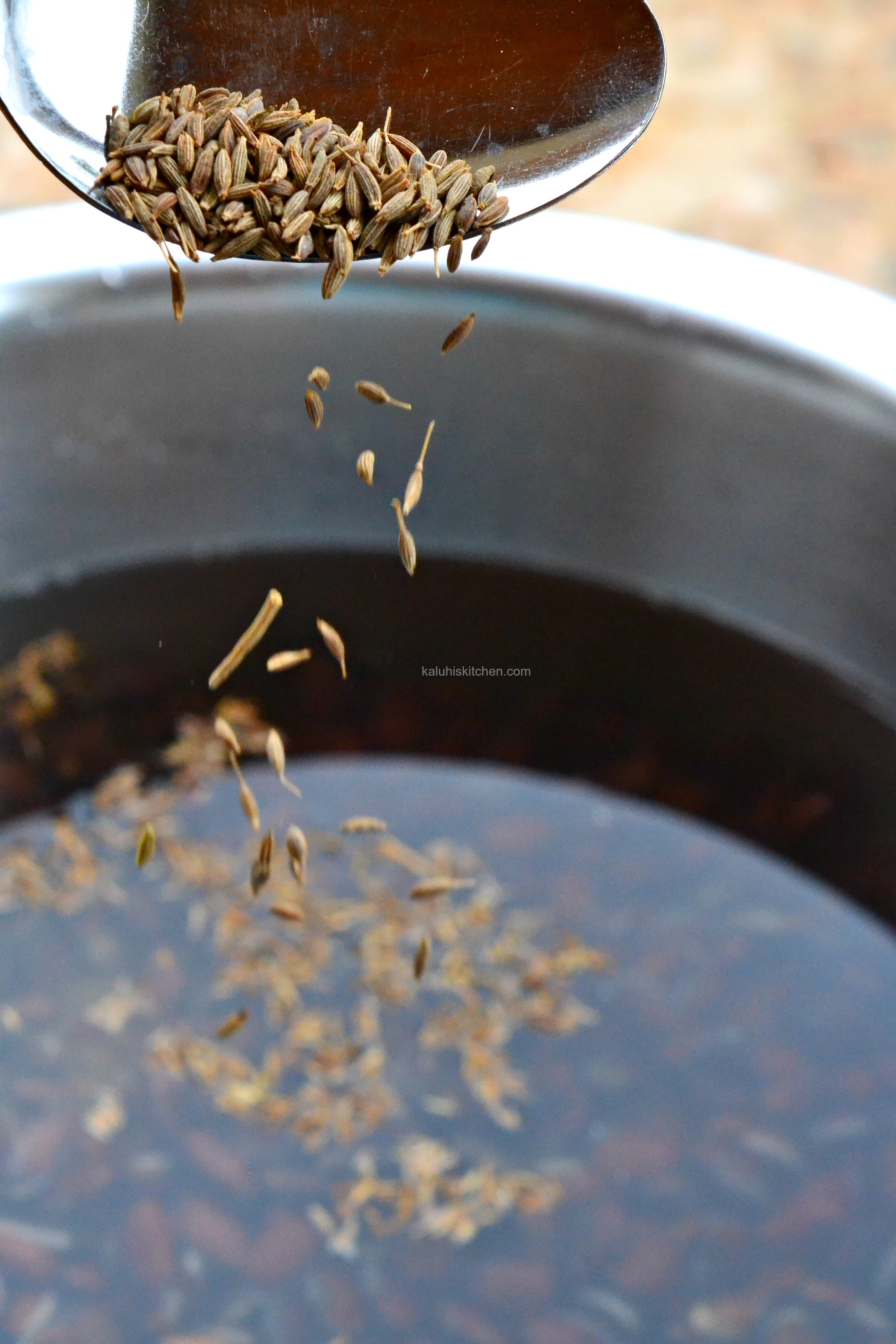 Because my njahi were soaked overnight, mine took about 30-40 minutes to boil. If you have a pressure cooker, it will take even shorter; I boiled mine on a jiko. Once the njahi have boiled, remove from the heat and set aside.
Next, we go into the stewing process. I decided to use the same sufuria I boiled my njahi in since truly no one has time to wash many sufurias once we are done, right? In the sufuria, add the two onions (red onion and spring onion), dania stems, ginger and garlic. Let this cook until softened and fragrant. Spring onion is what our mama mboga call kitunguu matawi, and they are sold for about 5-10 bob. They are amazing too with githeri, part of samosa filling and meat dishes.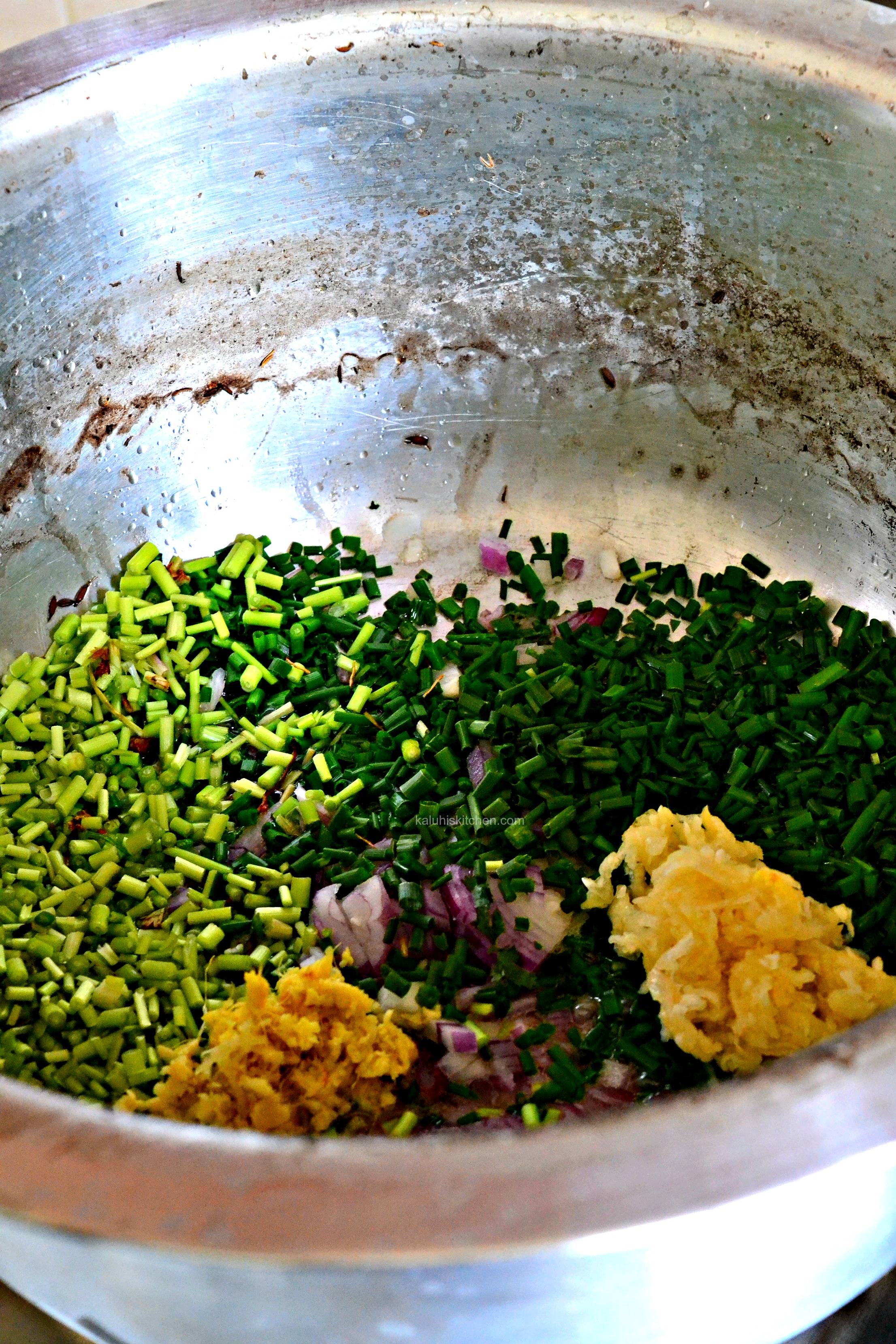 There after, add the tomatoes, tomato paste then the thyme, salt and the spices. Add the hot water/stock and allow the spices to cook down. Add the water BIT BY BIT, mixing with each addition and stopping once you reach your preferred level of thickness. If this step is messed up, the end result will also look not too appealing. Incase this may not be too clear, watch the video to see exactly how I do it.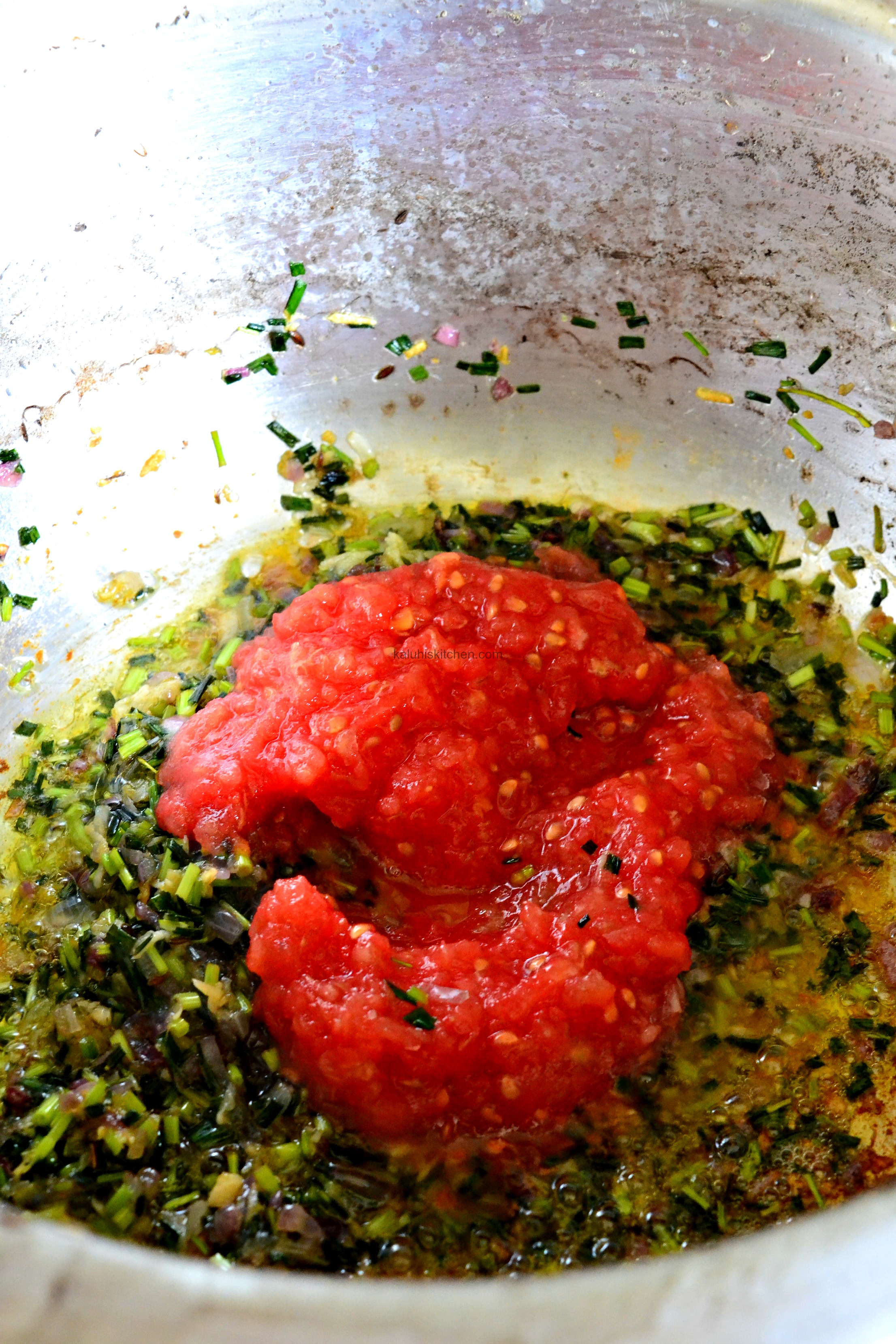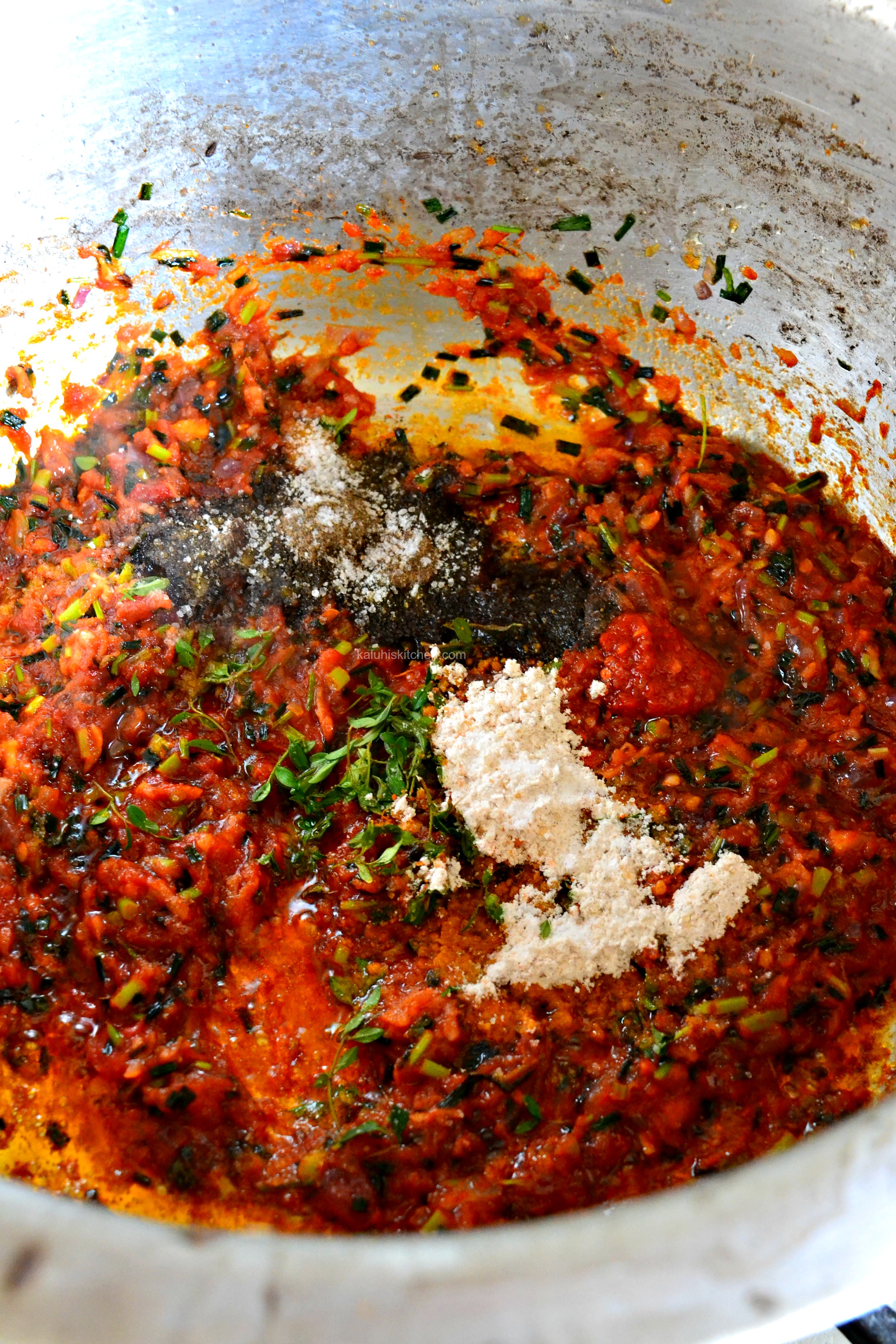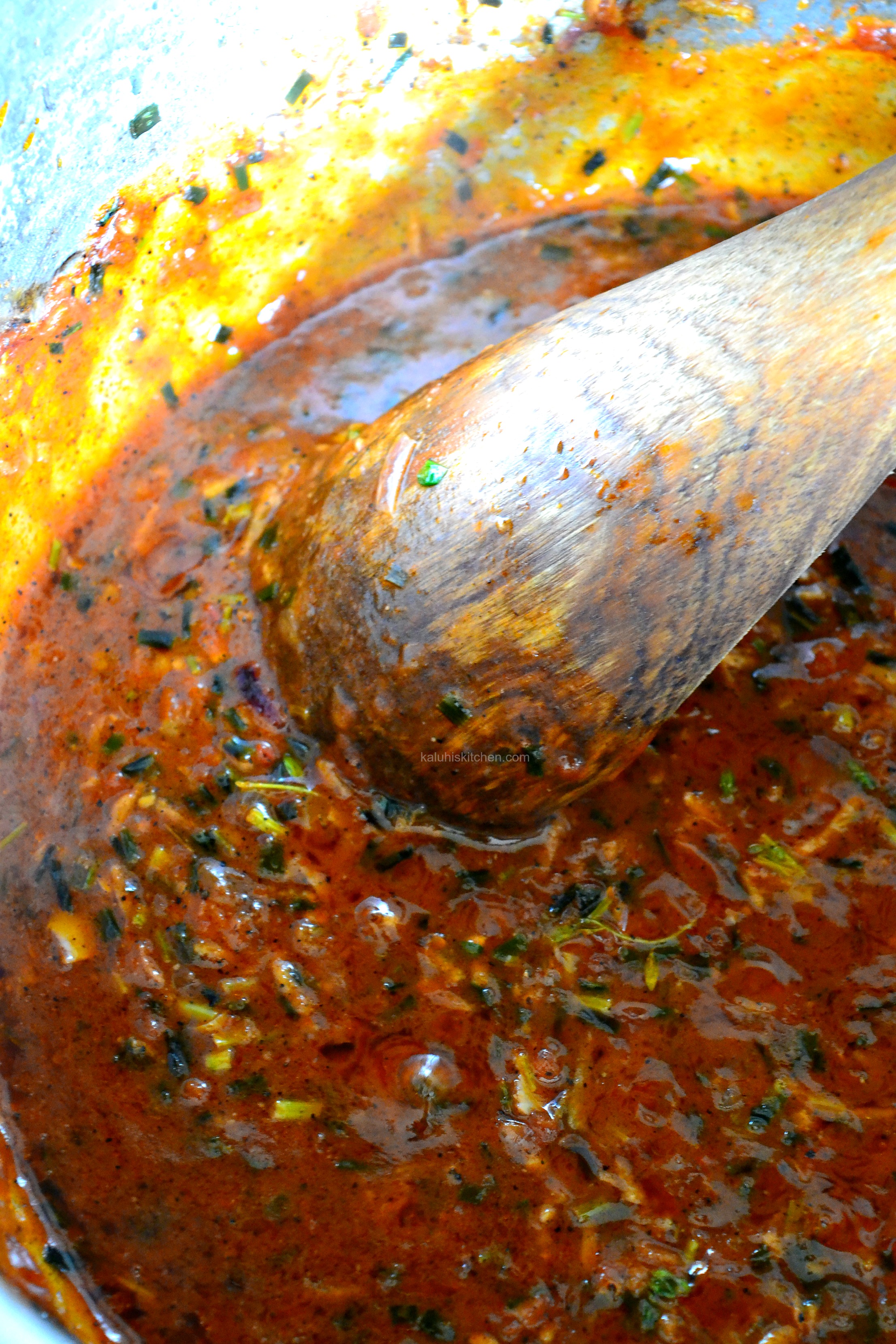 Once thickened, add the cumin infused njahi, mix them in until coated. I decided to add carrots as well last minute coz I like my bean stews with then. I chop mine really small so that I can have a taste of everything with each spoonful.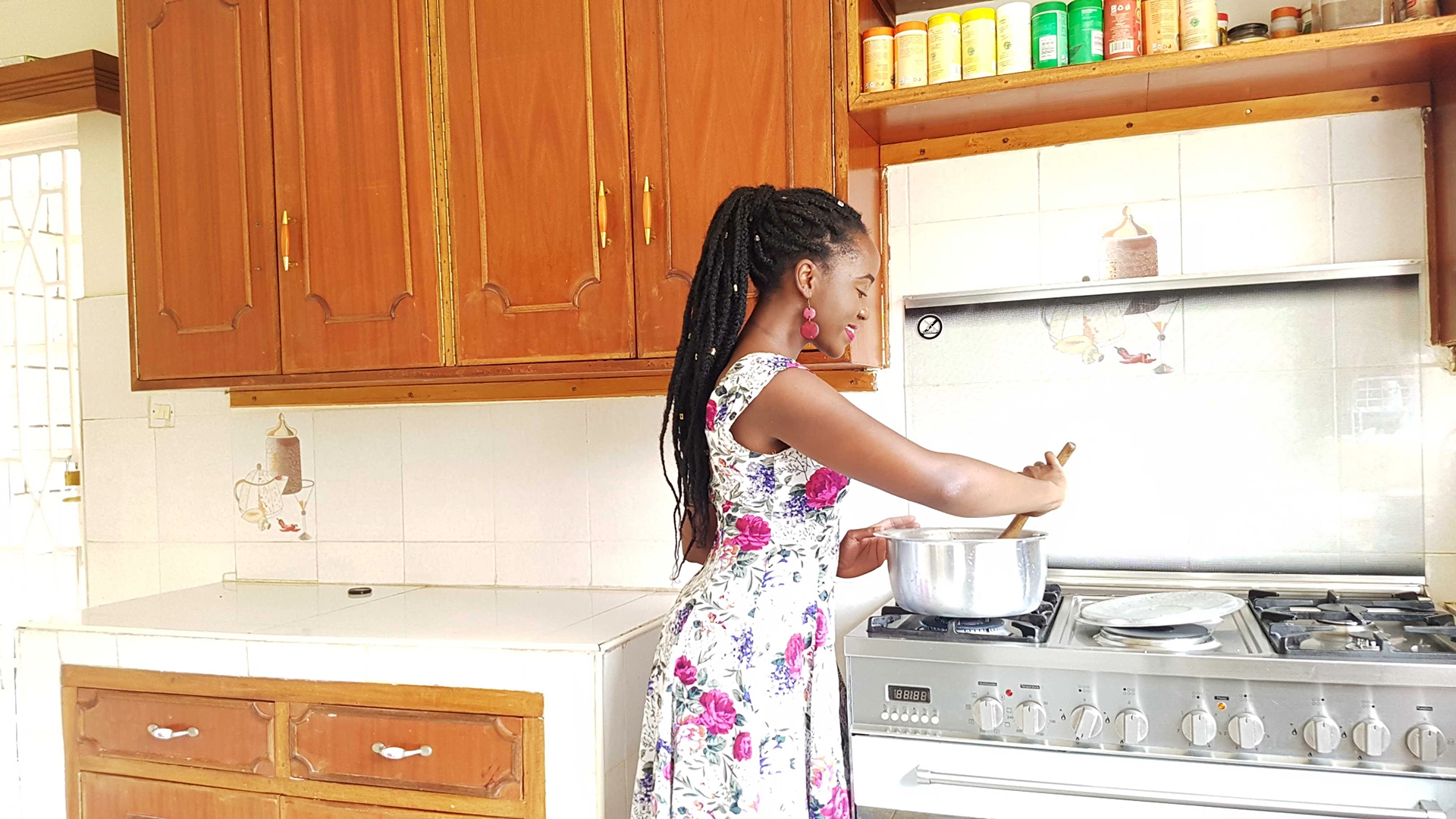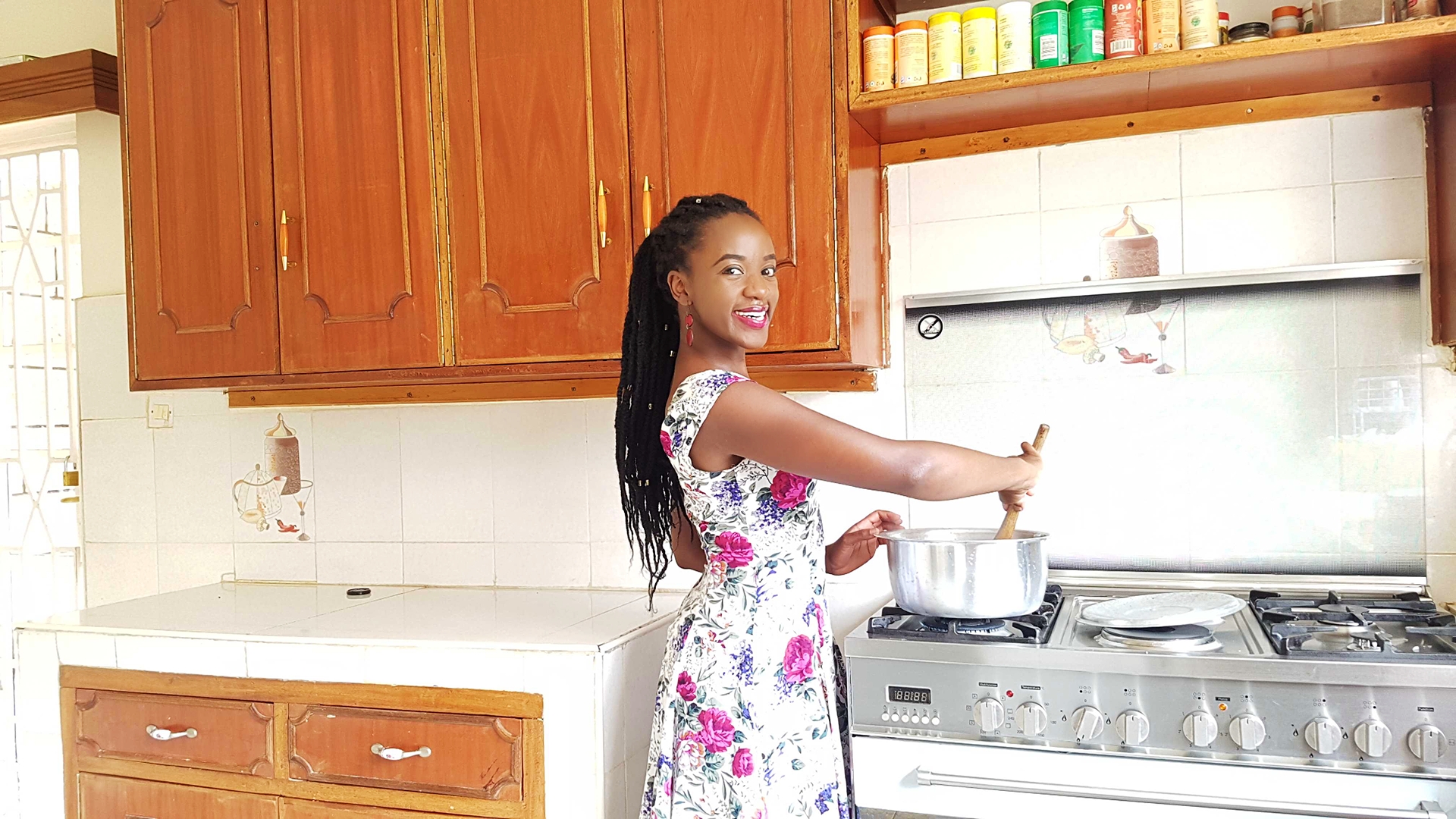 Add some water, then cover with a lid and let this simmer for about 10-15 minutes on low heat. Once done, garnish with your dania leaves and we are done!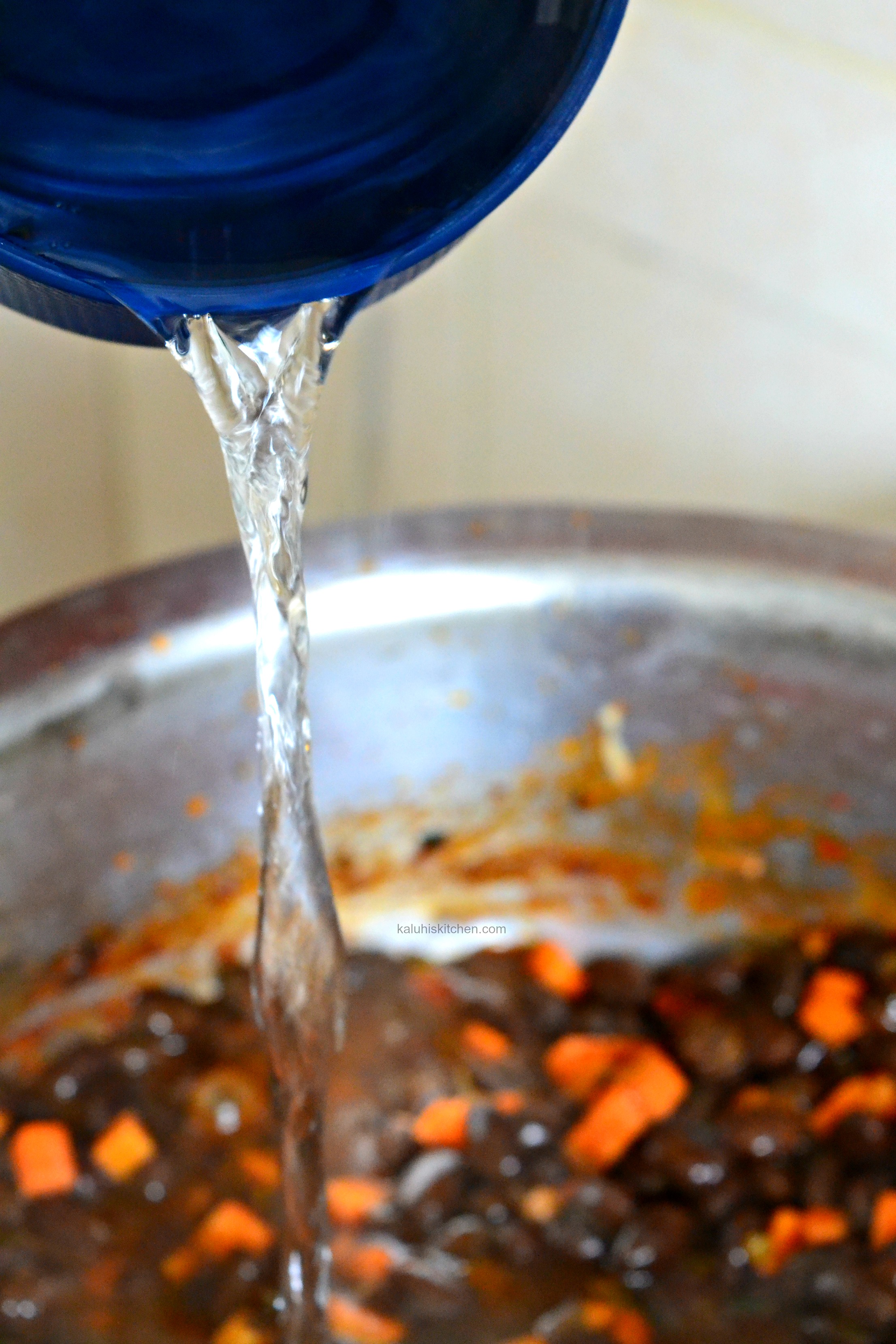 How amazing does this look though?!!!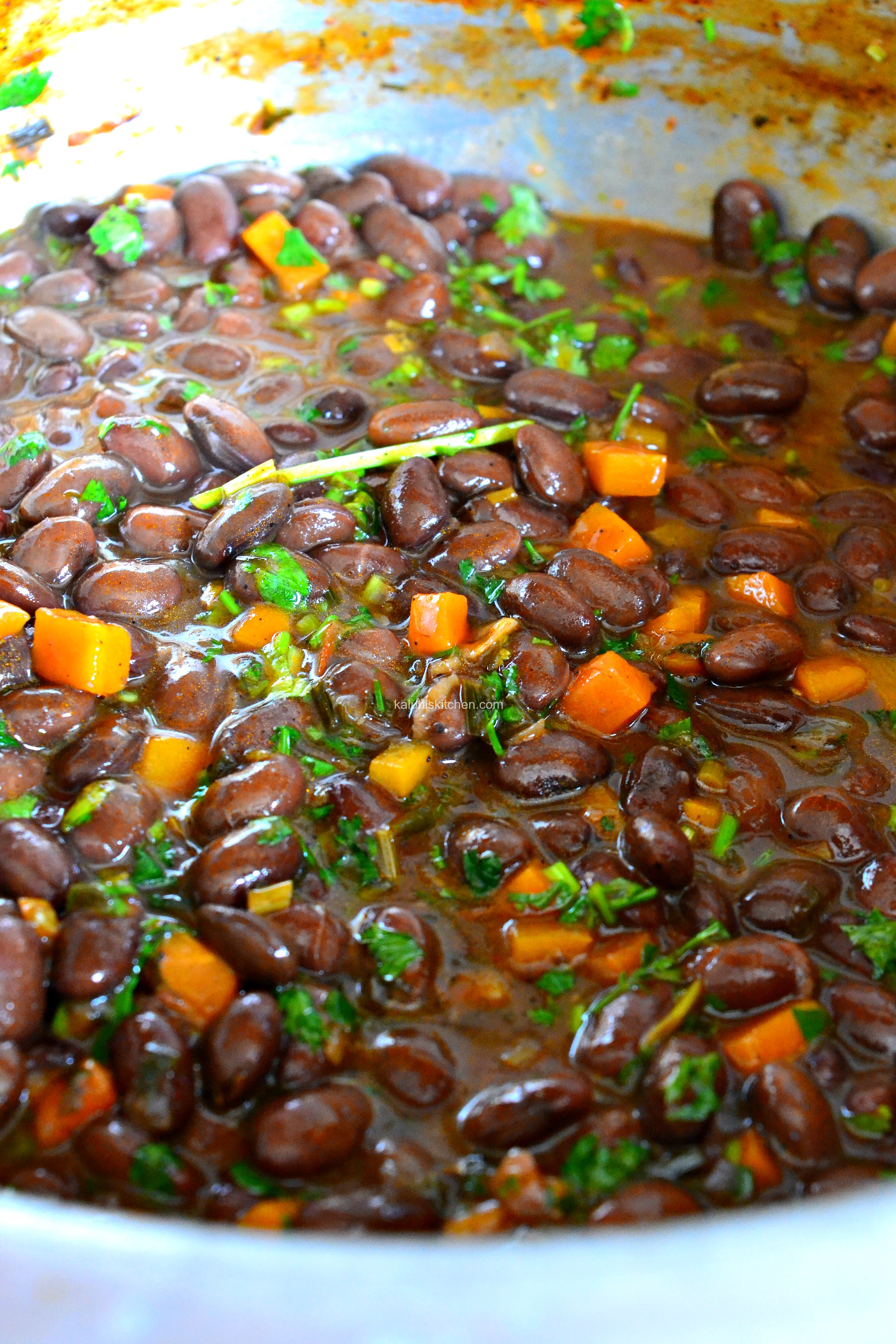 Ladle a generous portion in your bowl and serve with your preferred starch. I had mine with rice! Rich, thick, flavorful, perfectly seasoned njahi! One easy recipe that you can very easily do at home and enjoy with your families!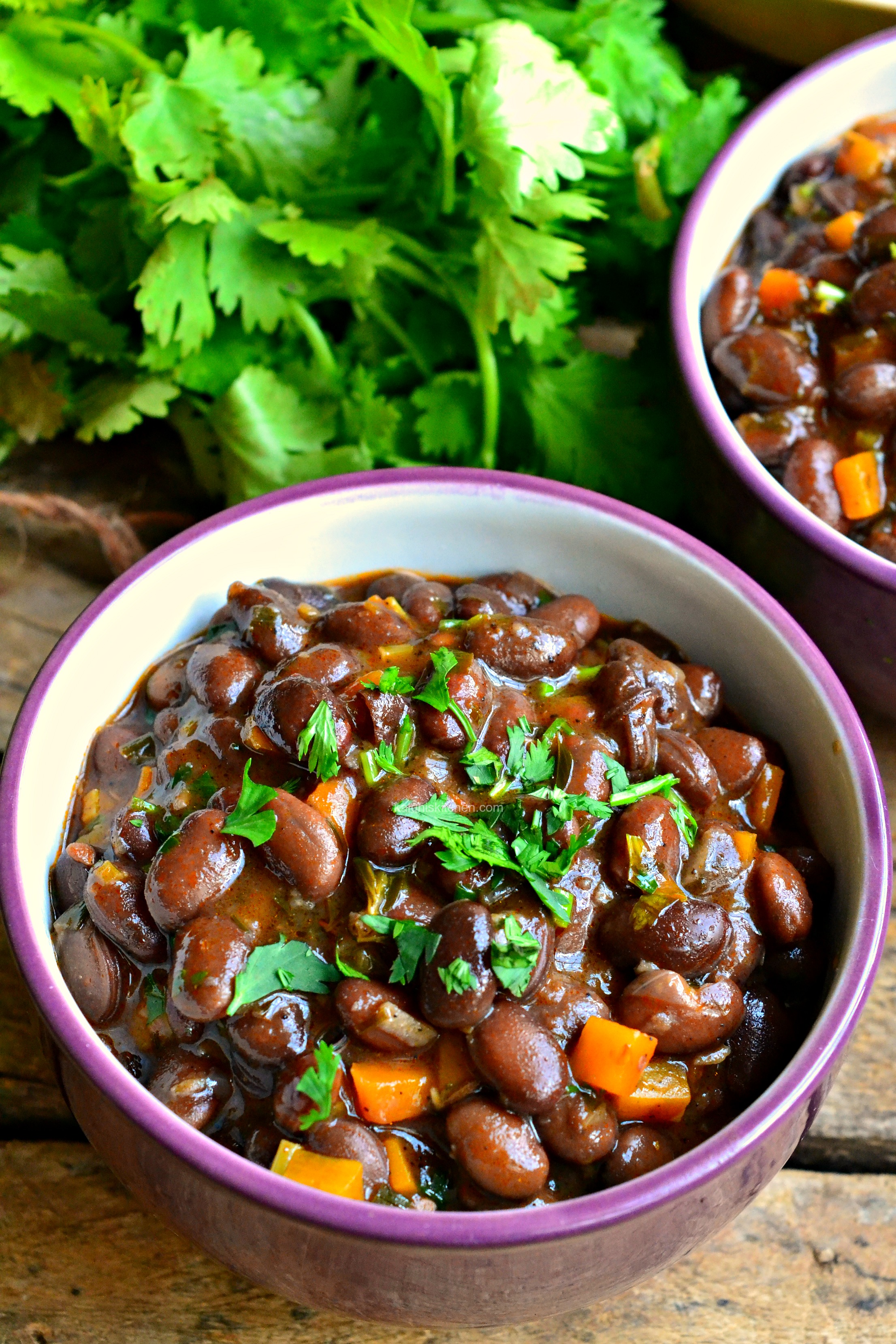 The flavor of the cumin we added right at the beginning carries through right to the end and is one of the ones most prominent in the dish. The warmth of the ginger and garlic perfectly matched the heat of the pepper and chili. The herbiness of the onions complimented the inherent earthiness on the njahi! Truly does not get better than that! If you have been searching how to make njahi tasty, your search ends here!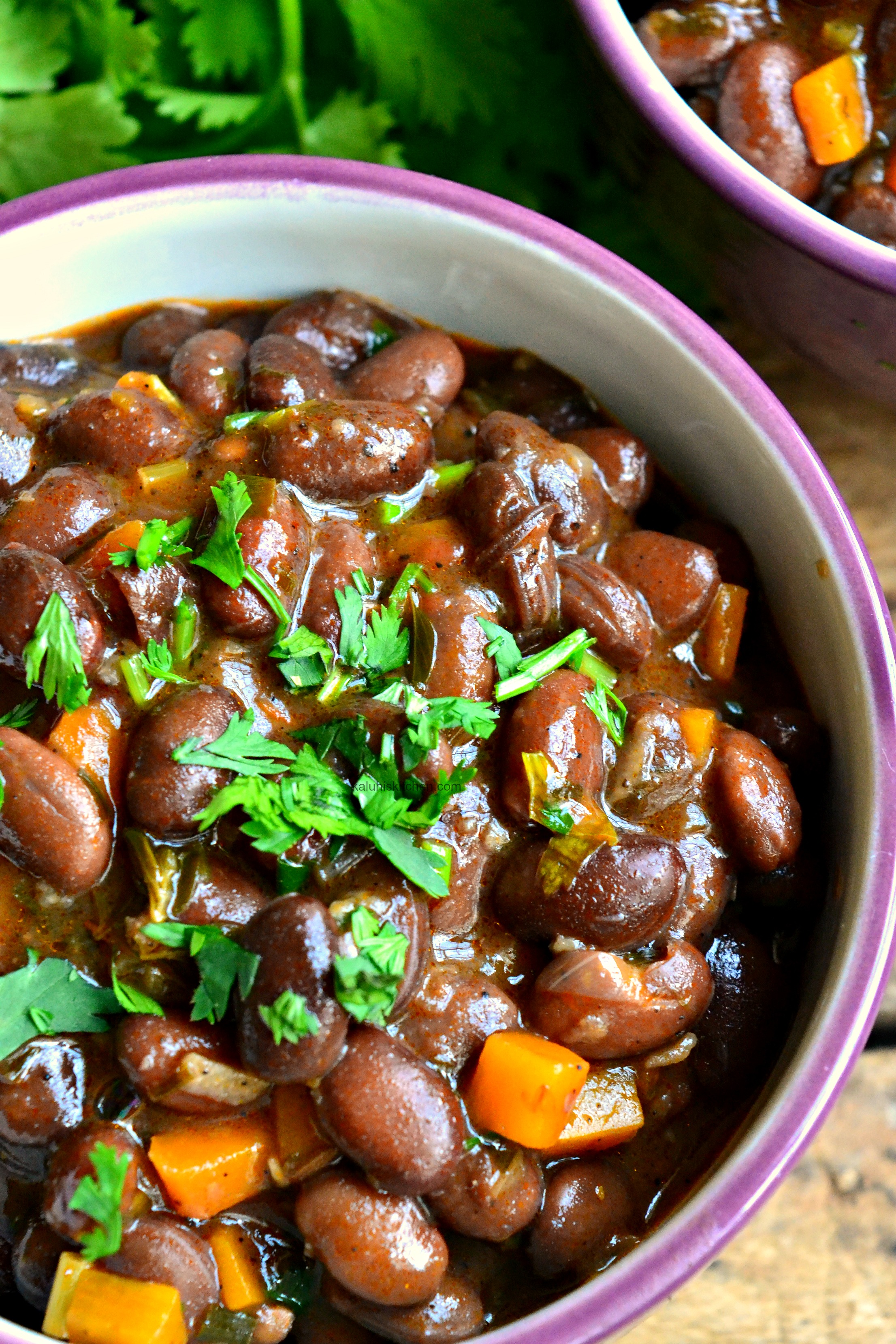 Much love!
-K
---
Get your downloadable recipe here :))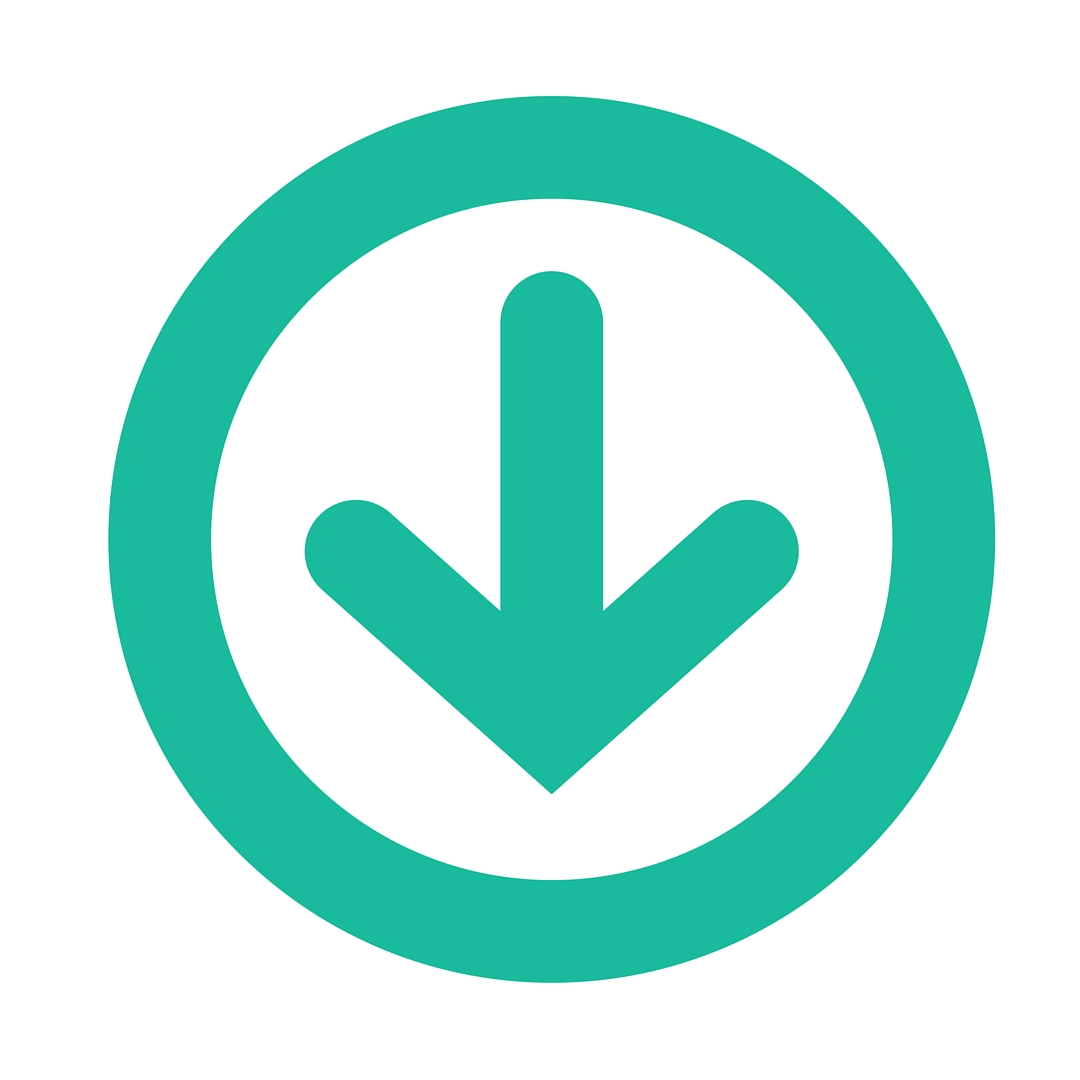 ---
All content and images are copyright protected by



Do not copy in part or whole without giving due credit.