One of the many many many gifts my parents bestowed my sisters and I is introducing us at a very young age the wide array of Traditional Kenyan vegetables. We have always enjoyed them as children, and not even as adults with our own homes & with our own babies, traditional Kenyan vegetables are a very frequent appearance. For me, it is what I eat 95% of the time and I often joke if I were to leave the country, our mbogas are certainly top 5 of the foods I would miss.
Each part of the country has their own mbogas but it is the western communities that have the widest array and the riches culture around preparing and eating them. The list of traditional vegetables and possible combinations is endless. But one by one, we shall make one with a special twist of my own. Risudza, also known as Managu, is pretty common and among my faaaaavorite to have. This particular recipe is undeniably delicious, and I am very excited to share it with you guys!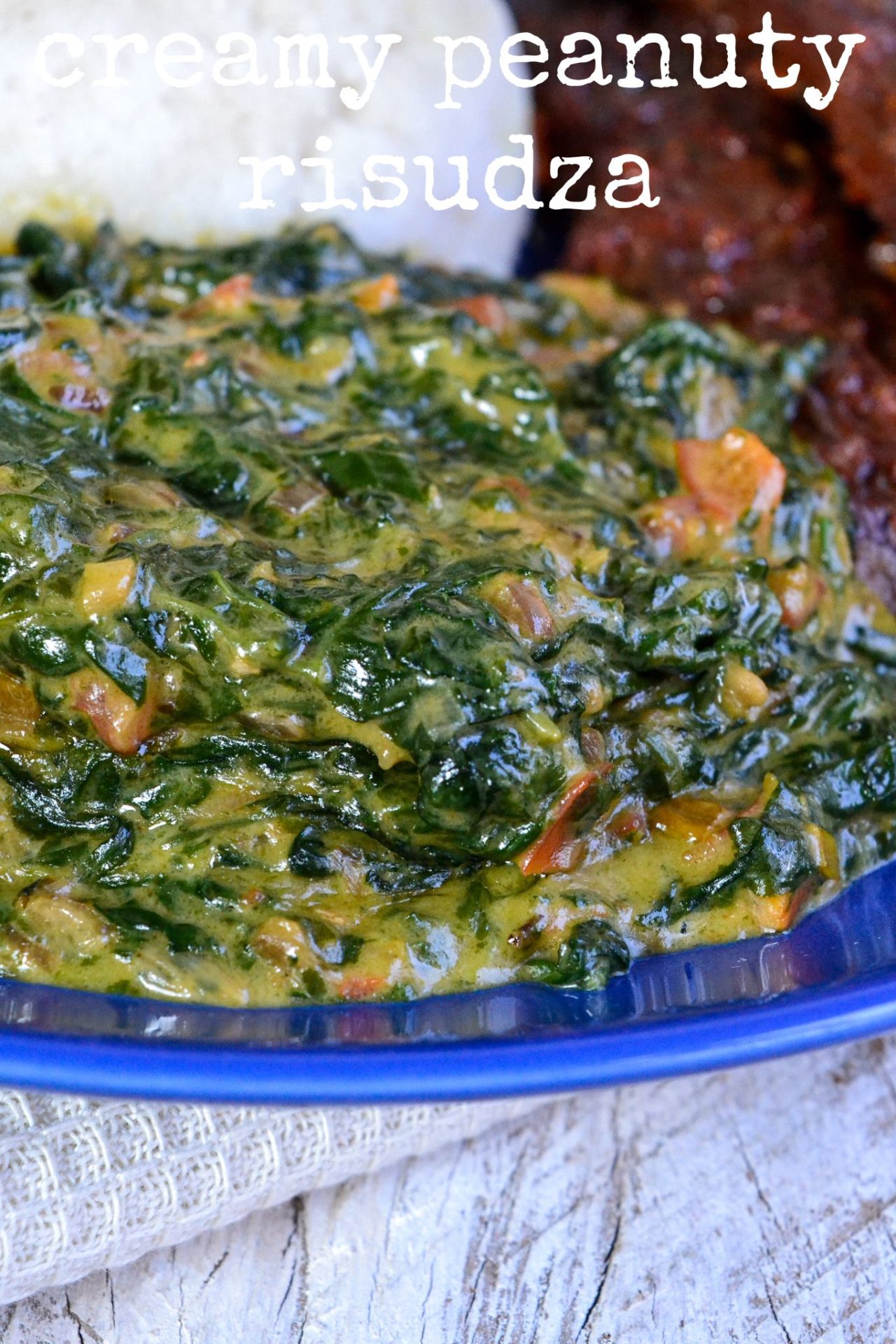 PREP TIME: 30 min COOK TIME: 30 min SERVES: 2
Ingredients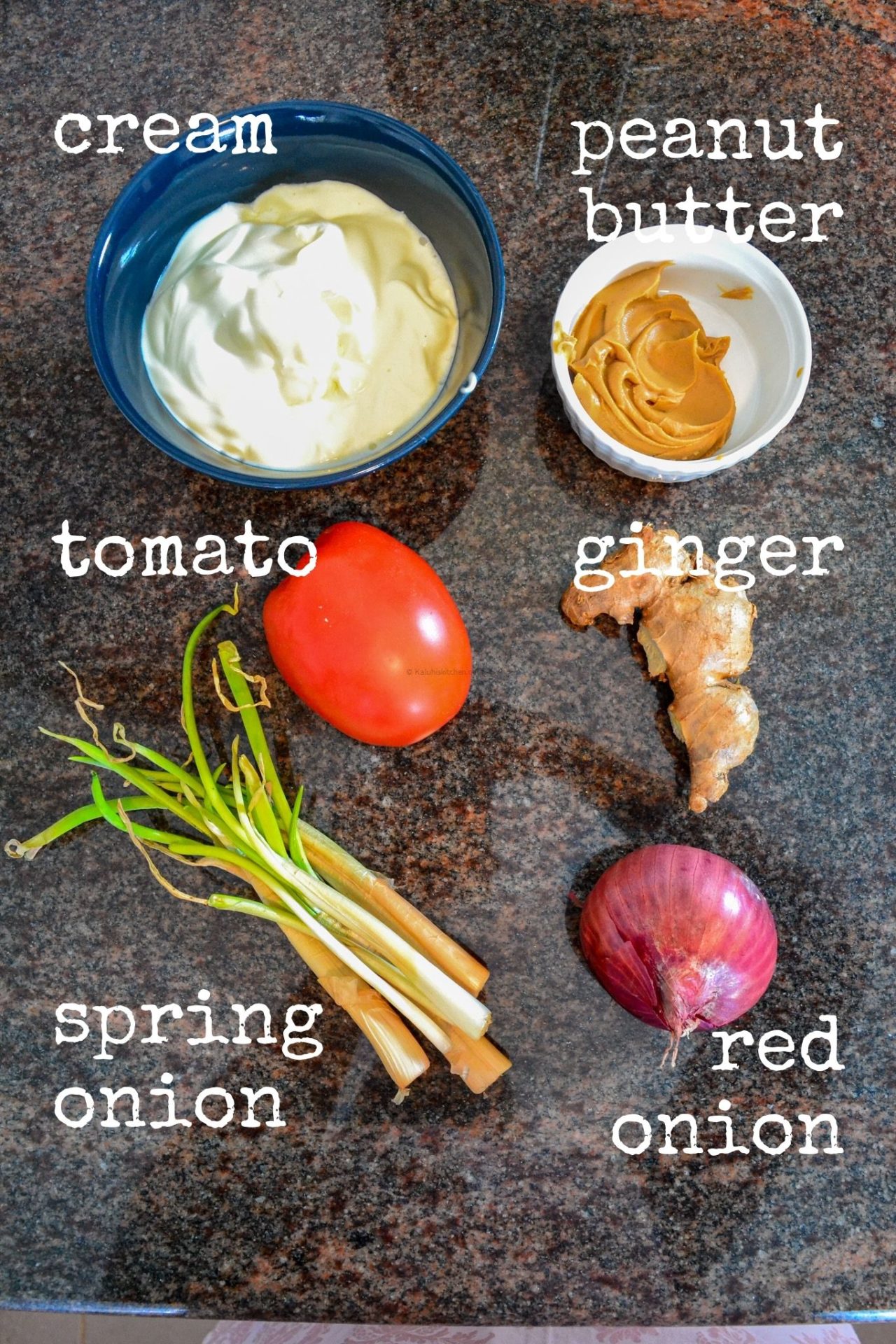 2 bunches of fresh risudza (managu)
1 red onion, chopped
1/2 cup of spring onion
1/2 tablespoon of minced ginger
1 tomato, chopped
1 tablespoon of creamy peanut butter
250 ml of cream
Method
Risudza is the Llogoli term for what is more commonly known as Managu. It is extremely common in the Western parts of the country but is fast gaining popularity in other regions. It is full flavored and takes on the notes of other vegetables so well. It is rich in iron, B vitamins, folic acid, calcium and allows for proper regulation of blood sugars.
In Nairobi, I purchase mine from Naivas. A bunch goes for 33 bob (prices for early 2023 ), which is extremely affordable. For this recipe, I used two bunches.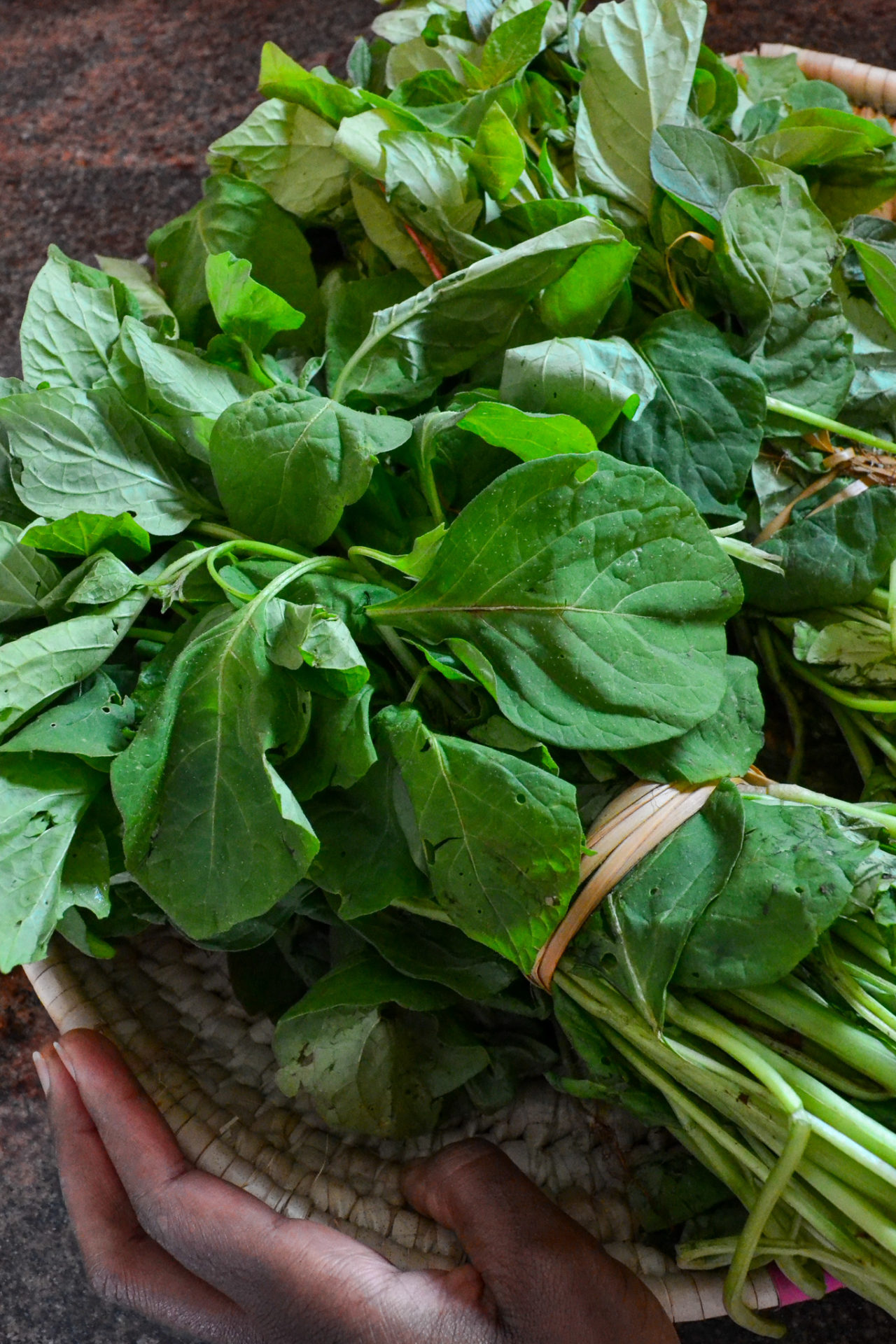 Separate the leaves from the stalk. The leaves are big and the plucking is simple. It is not as tedious as the tiny leaves of mitoo or terere. Some people are keen on removing all of the stalk, but I do not mind leaving some stalk in as they soften without a problem and your body greatly benefits from the extra roughage.
A bit of the stalk for this vegetable is fine but for vegetables such at mitoo, the entire stalk has to be removed.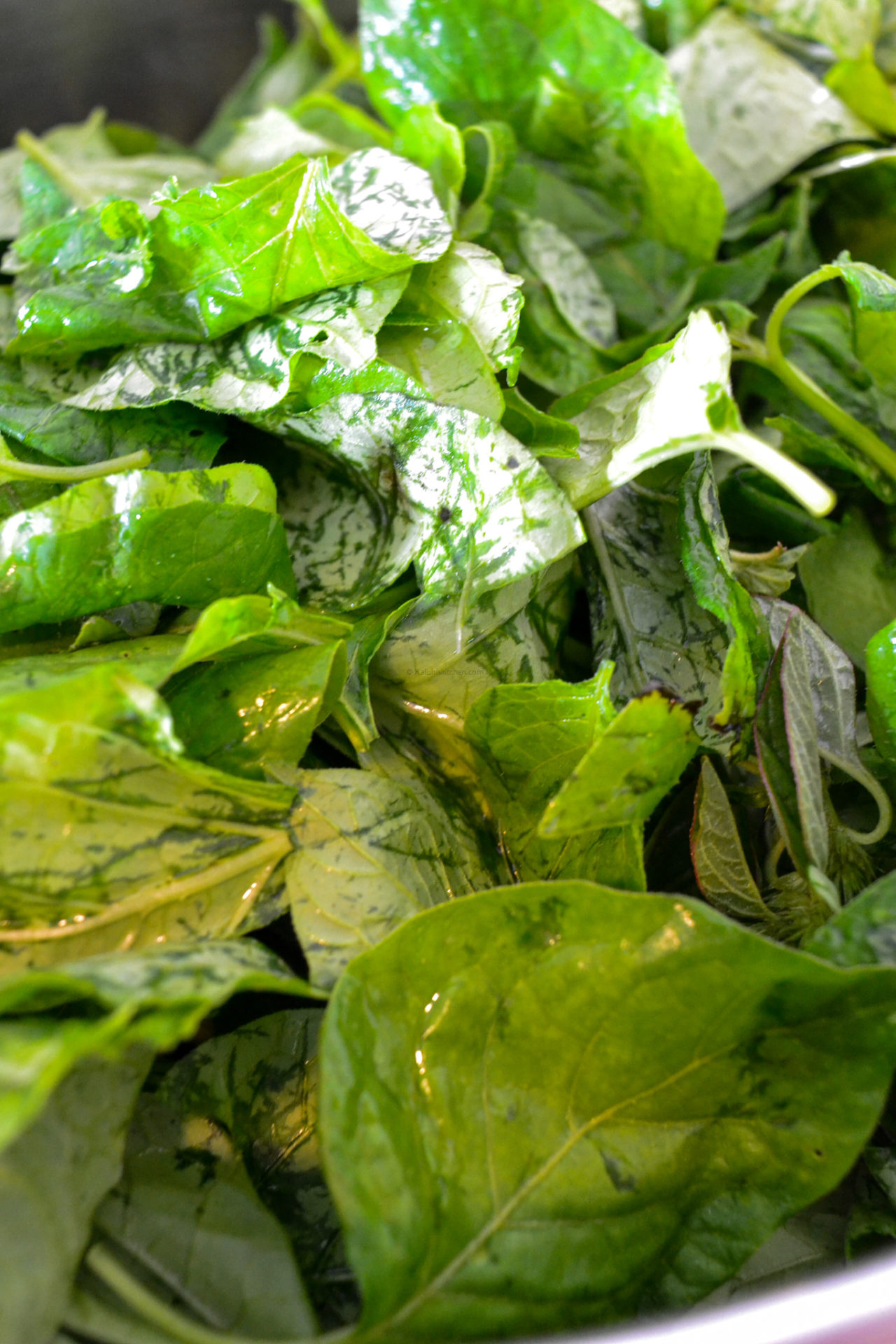 Proceed to blanch them until just softened and bright green. We blanch them in some water as well as a splash of Munyu Mushereka. Munyu Mushereka is a natural salt and tenderizer derived from the ash of dried bean pods/ matoke peels. It is optional to use, however highly encouraged. We make ours at home but you can purchase your Munyu from Kienyeji Store.
Once JUST soft and bright green, you are done. This should take under 10 minutes. Do not over boil them until they become dark green. A quick blanch is what is needed.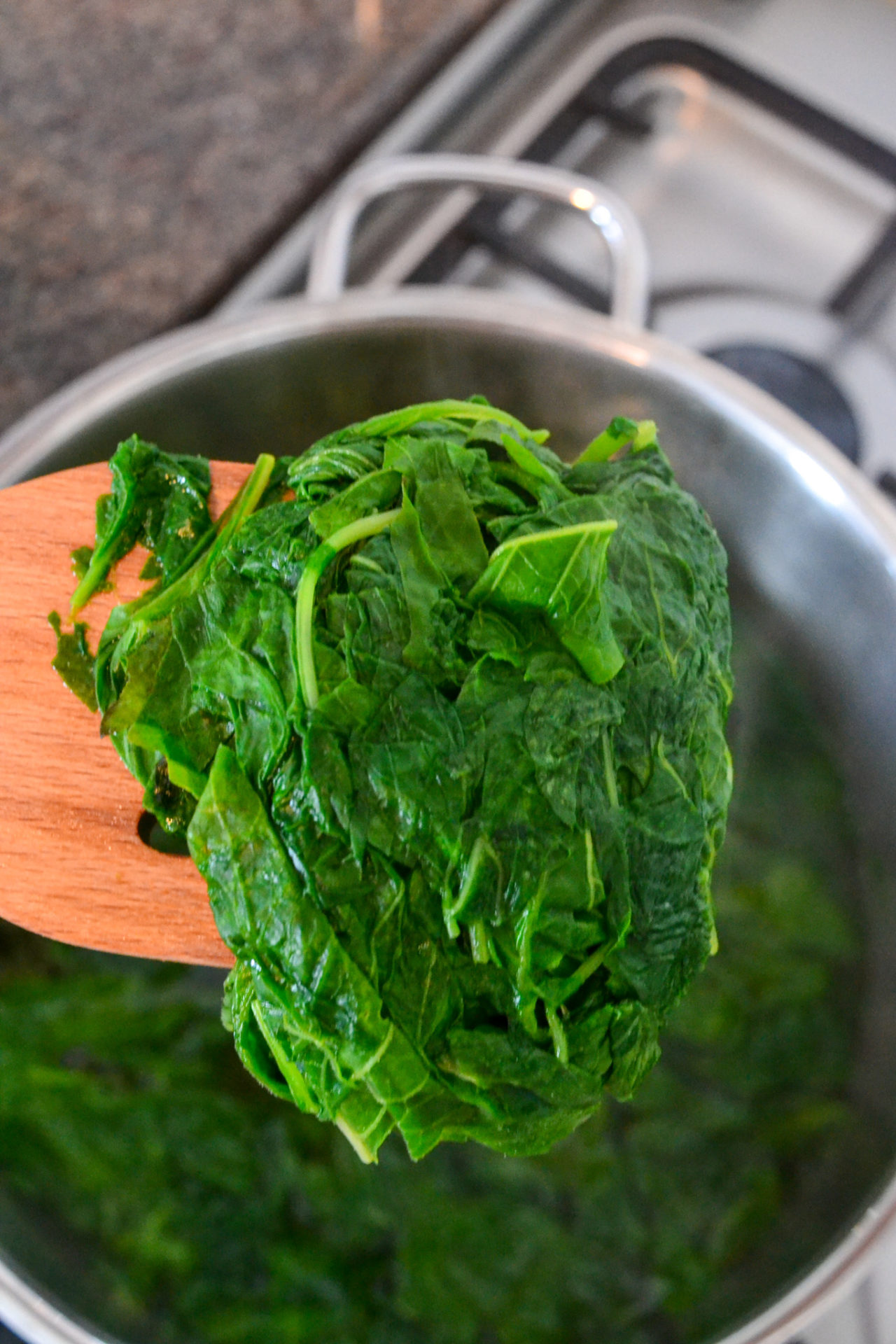 Like all vegetables, they greatly shrink down. Out of two full bunches, the result was this little bowl.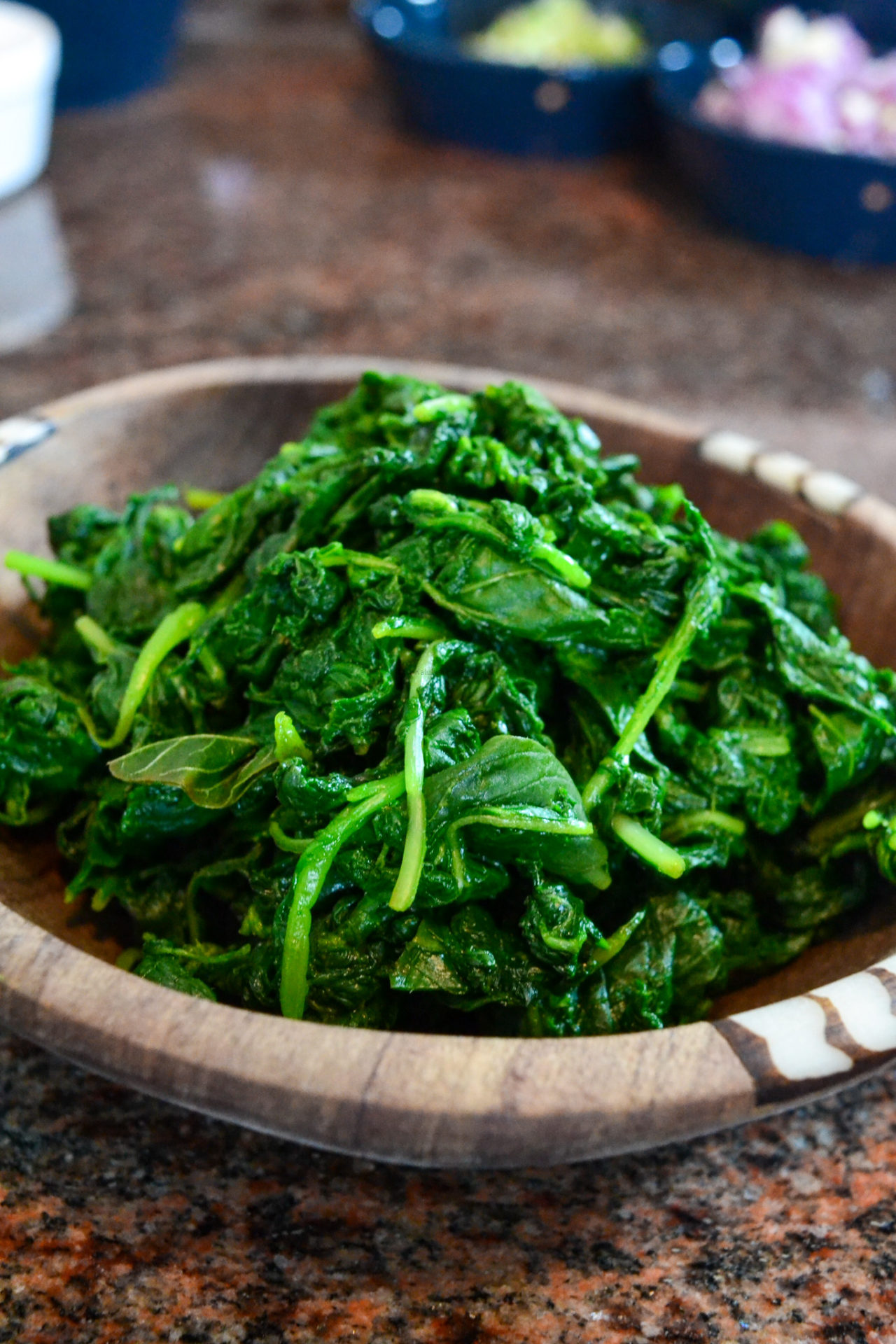 With this done, we proceed to cook.
In your sufuria, add some oil and some salt. Cook the two onions and the ginger until softened and fragrant. Add in the tomatoes and cook until tender.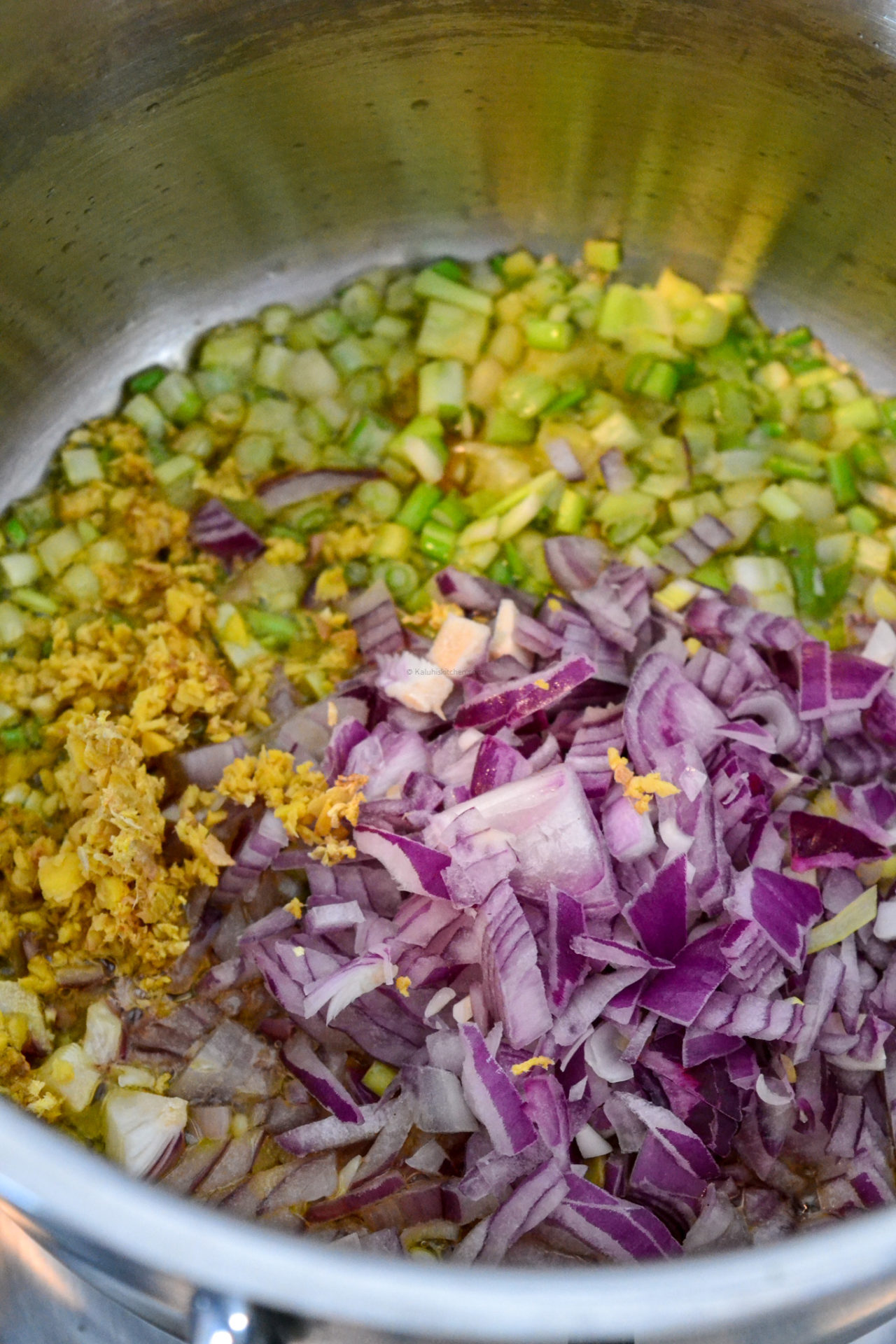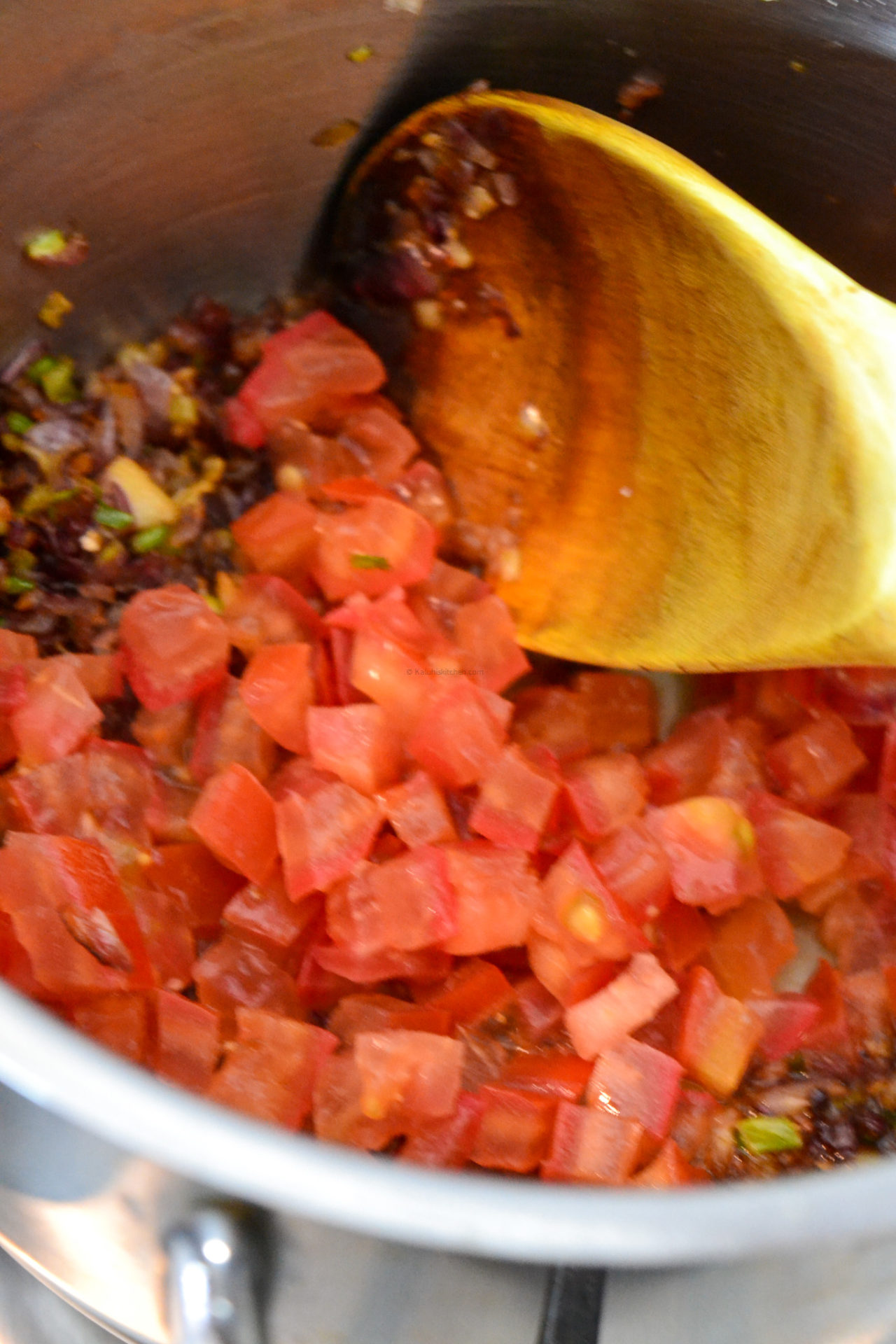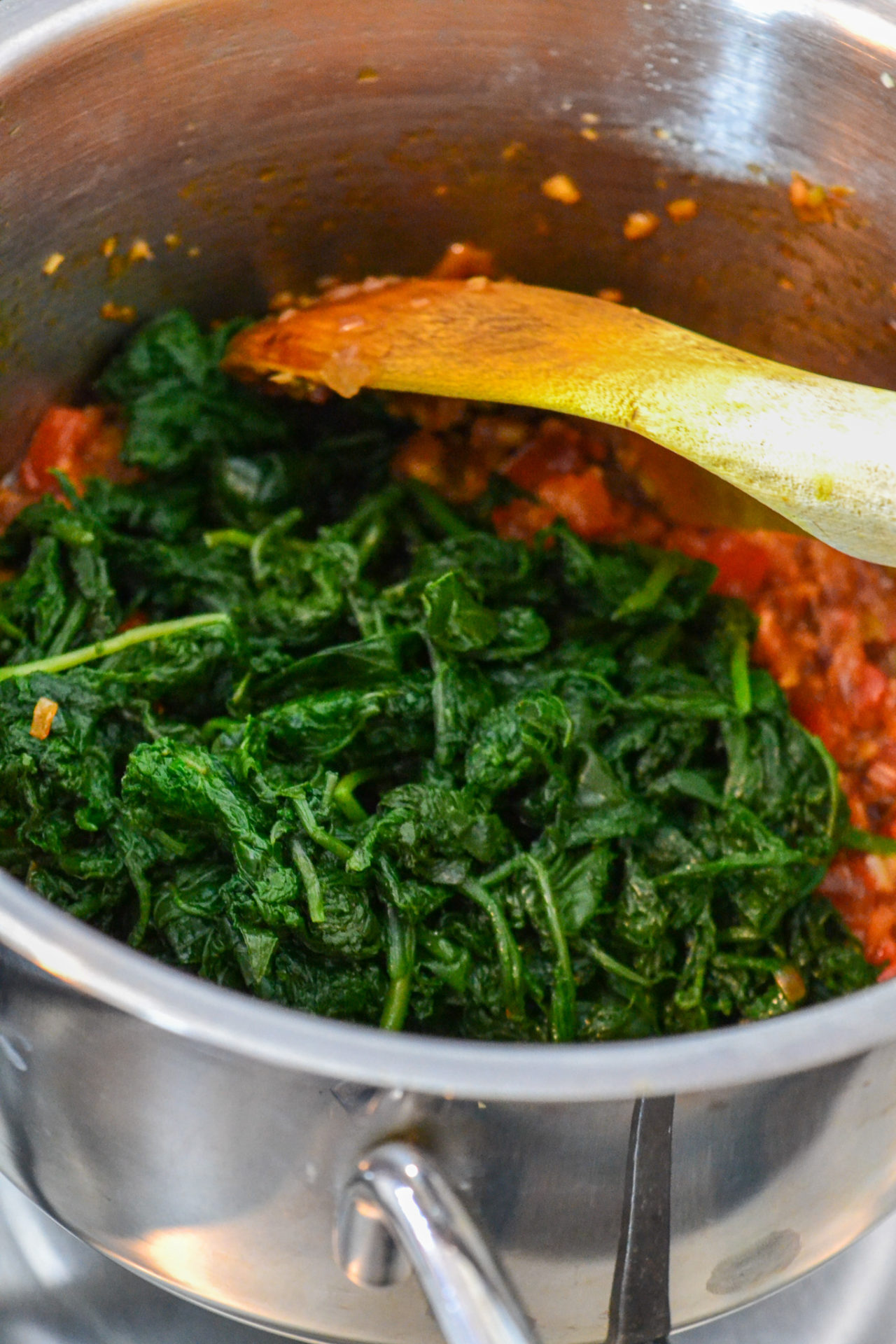 Add in the blanched risudza and mix in. Be careful not to cook it for too long.
Pour in your cream along with he peanut butter and then mix. Kienyeji Store also sells authentic cream for veggies in Nairobi. In addition to the health benefits of risudza that we have already discussed, adding some cream increases the quantity of calcium and the peanut butter introduces essential fats into your body.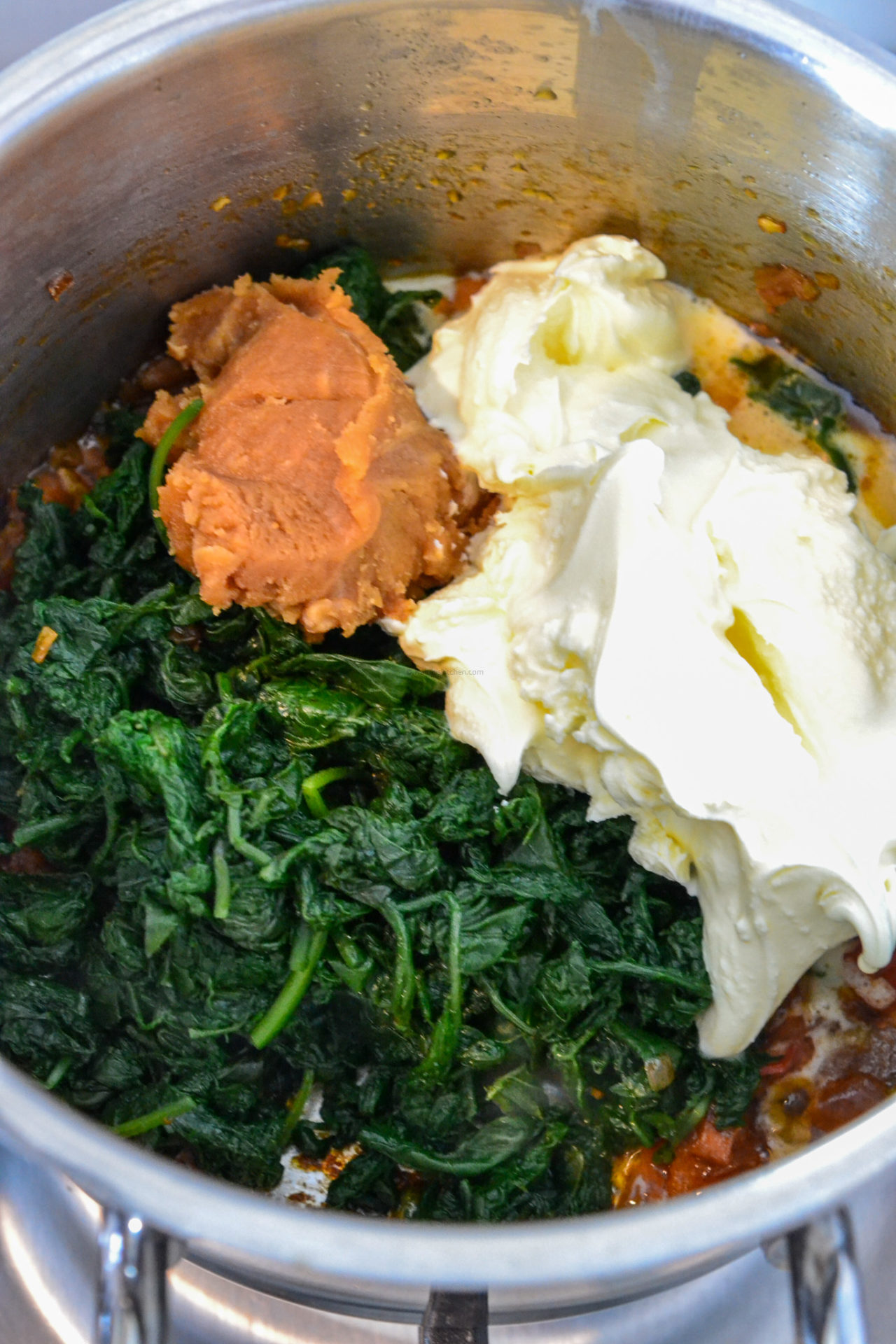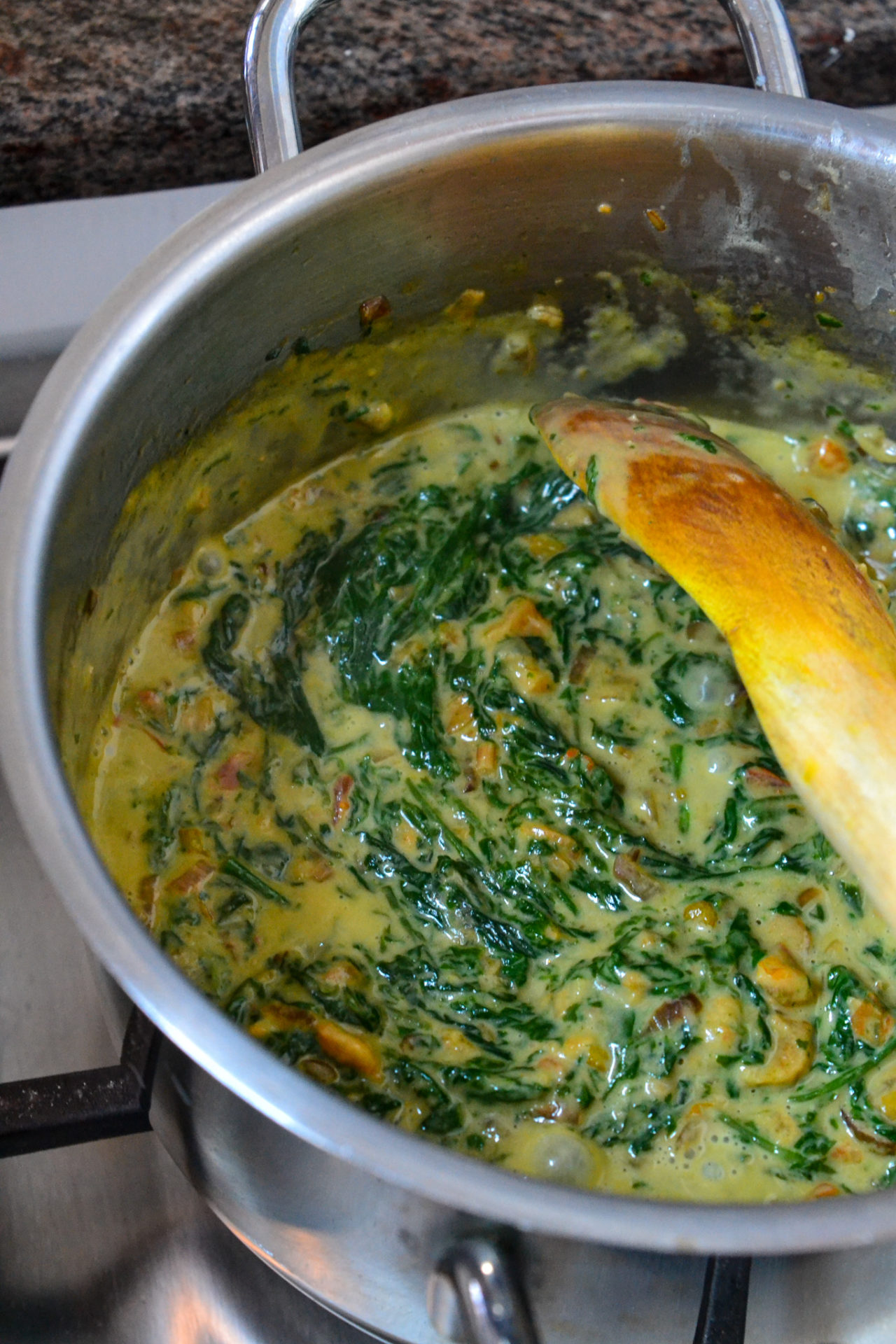 Allow this to simmer on low heat for about 10-15 minutes and then serve.
Absolutely delicious!!! I chose to serve mine with some steaming hot ugali and my all time favorite sticky mango bbq pork ribs!
Look at this plate!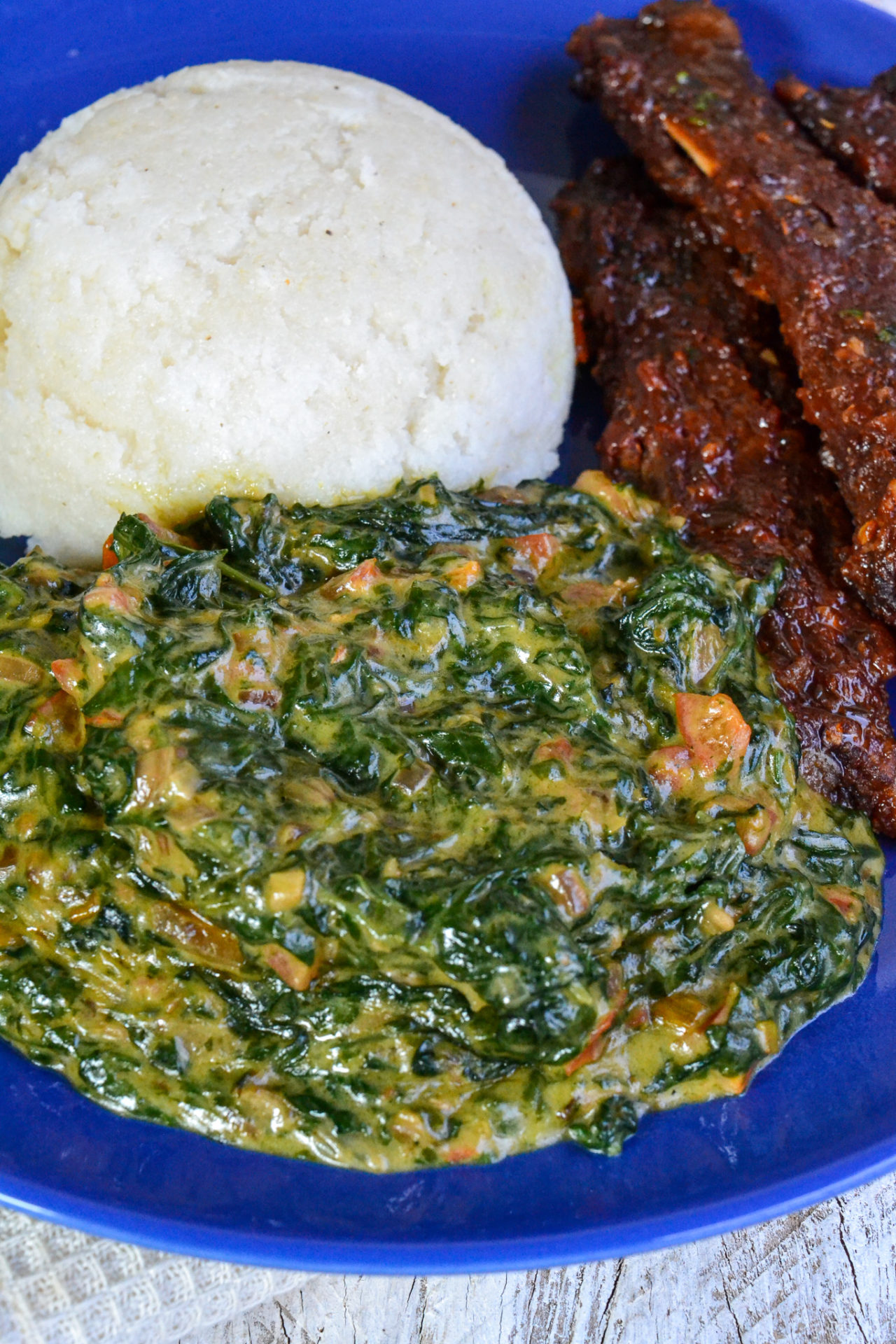 As I often say, a perfect plate is one where you have all food groups present and in the correct potions as per your energetic needs. This serving is perfect. The risudza ( managu) are were super delicious and rich as well. The nuttiness of both the peanut butter really came through and it went so well with the flavor of the pork and Ug.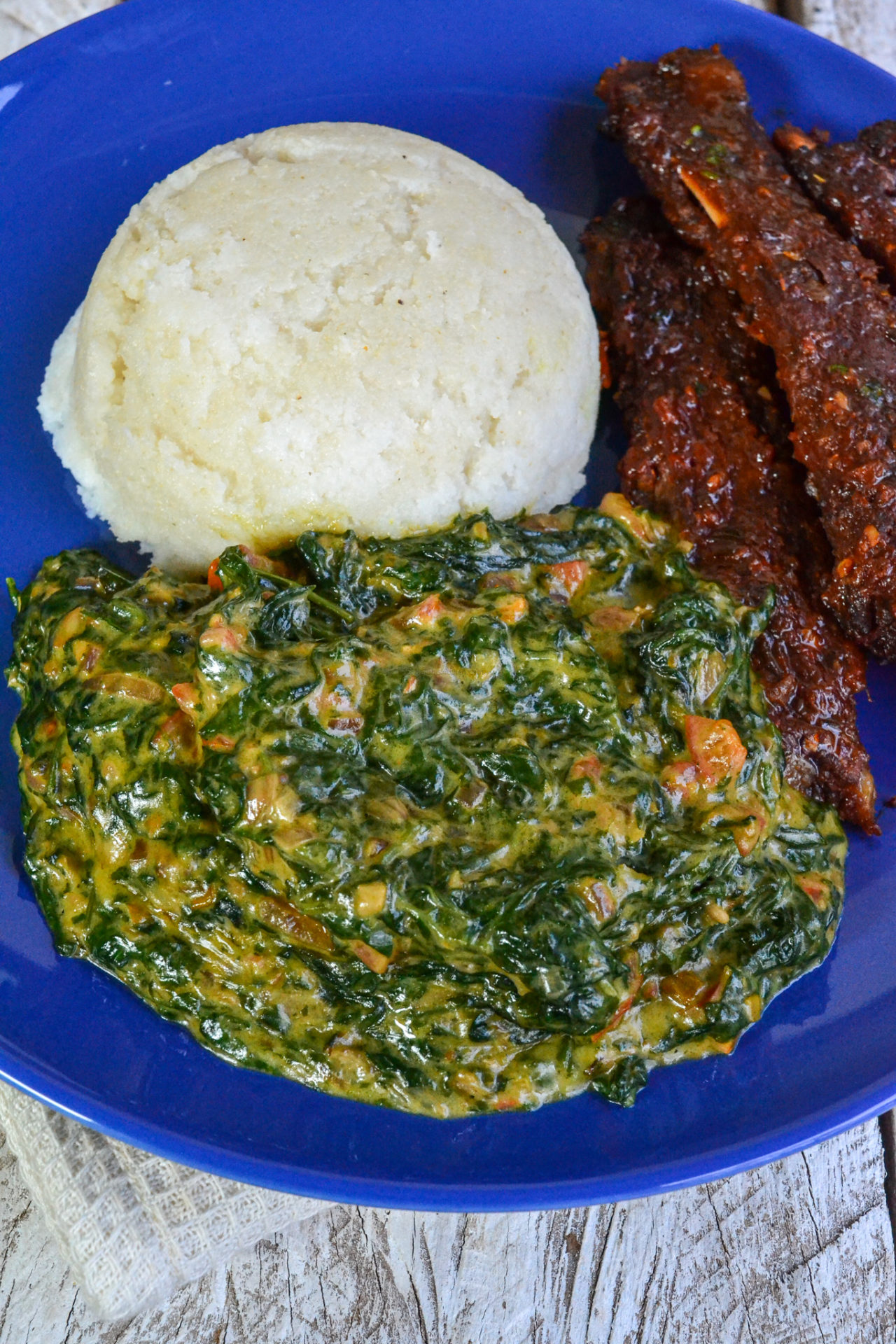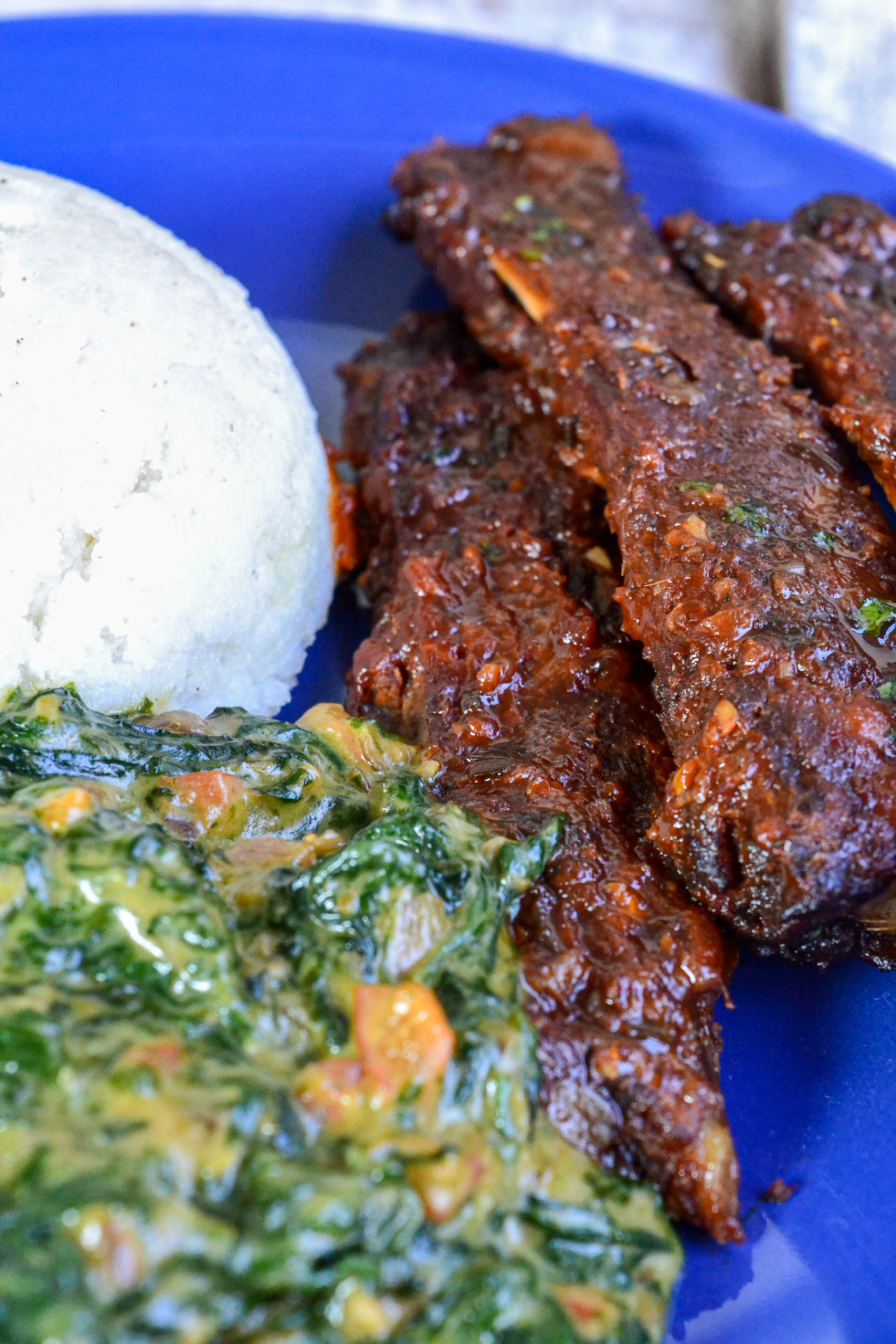 I love my mbogas really simple, but simple does not mean boring! I hope you do get to try this creamy beauty out and I know you will love love love this so much!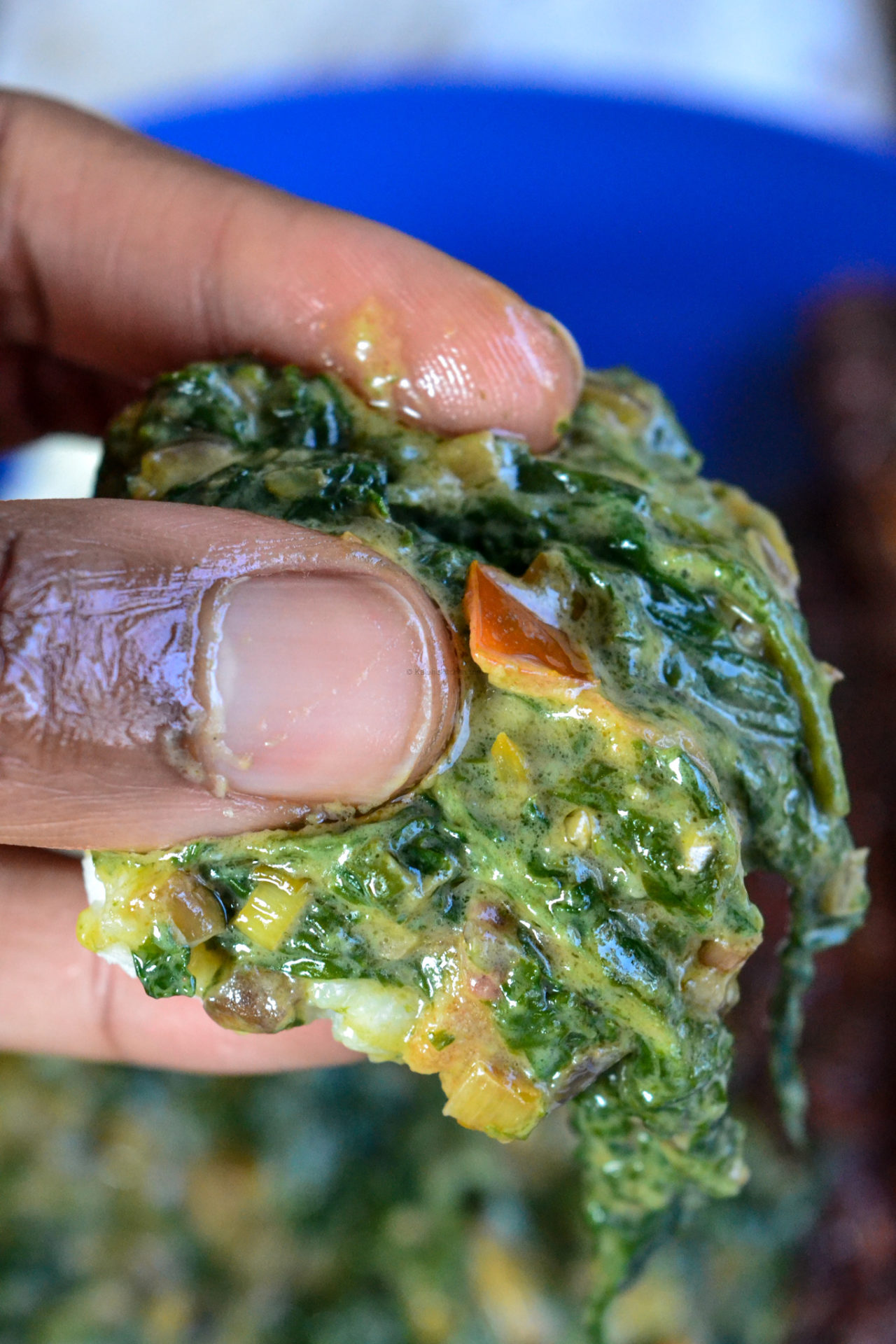 Pass by my channel for a gorgeous video on the same; and if you are yet to subscribe, please do, I would love to have you! Once you try this out, snap a pic and let me know the different combos you served this with!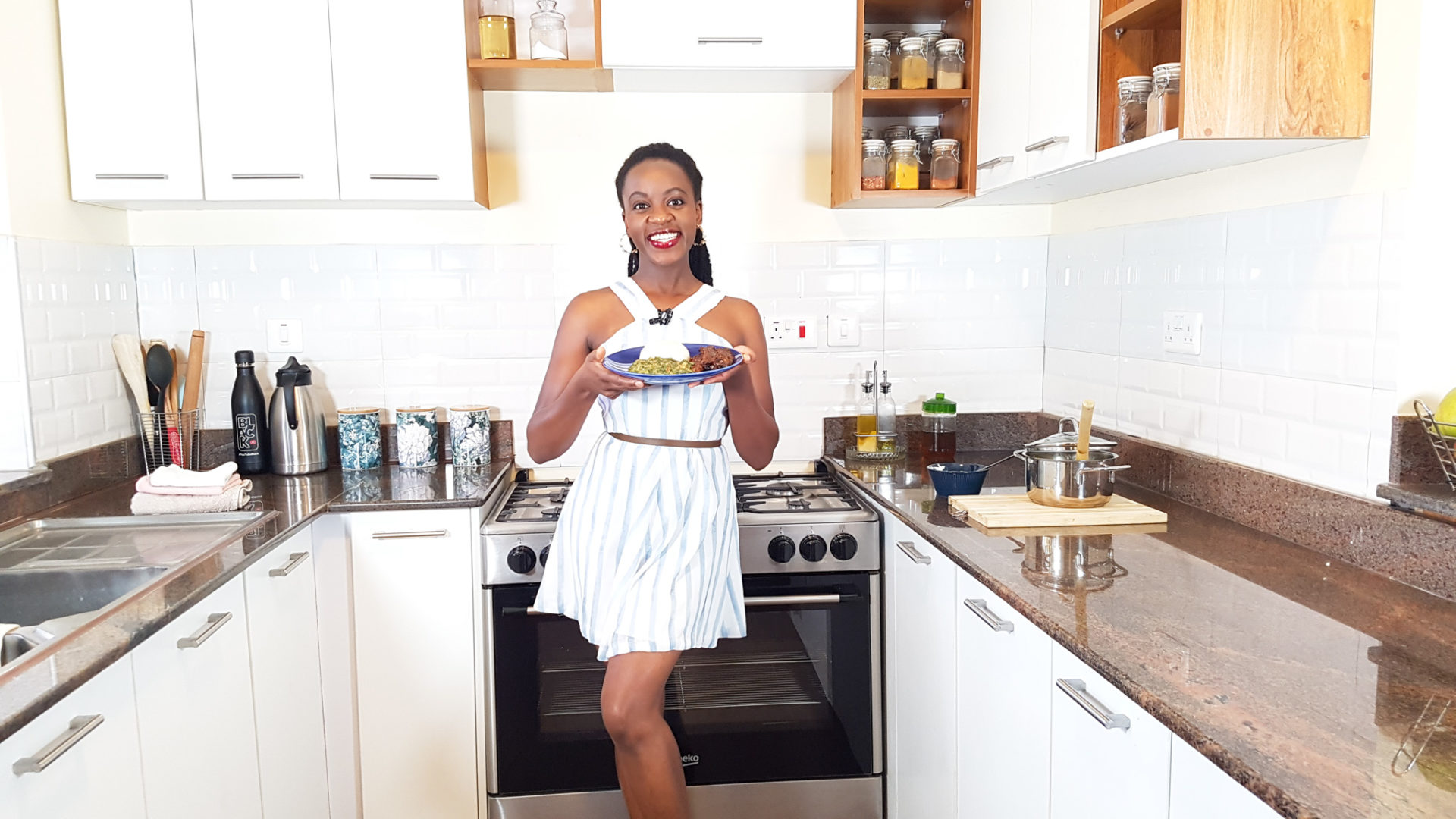 xx
---
Get your downloadable recipe here :))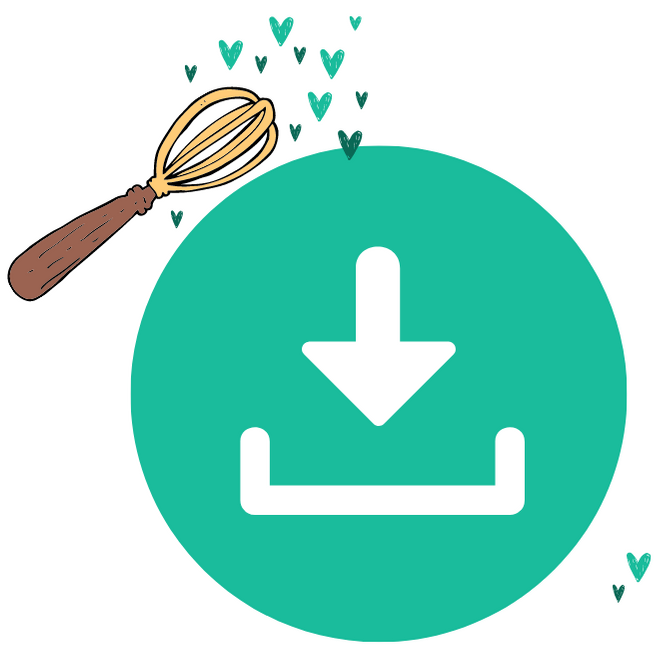 ---
All content and images are copyright protected by



Do not copy in part or whole without giving due credit.
---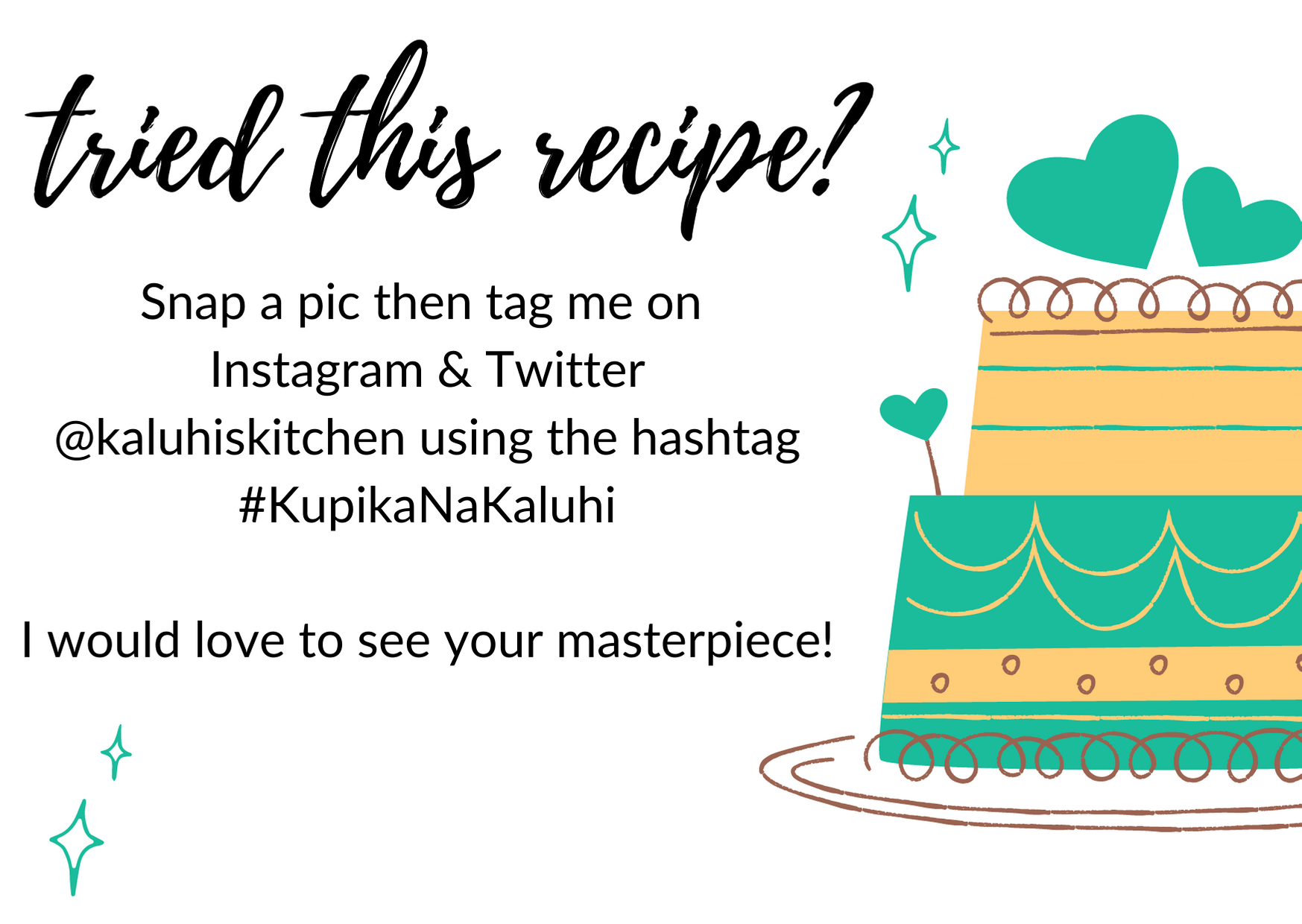 ---