I used to wonder why older people used to say time is moving so fast. As a child, because everyday looks the same and one has only one thing to worry about, days used to seem static. But now being neck-deep in the chaotic world that adulting is, time really does move fast. You blink once and three months have flashed by. I was literally screaming under a sky of fireworks on the 1st of this year a second ago and now we are into the second half of the year? It is crazy! But change is part of life and as fast as it is coming towards us, we embrace it and roll with the punches. And speaking of the second half, July comes with lots of cold and that calls for meals that feel like cosy cuddles. And you know what feels like a cosy cuddle? My roasted tomato soup with a cheesy smokie sandwich.
This is beautiful as it is fantastically delicious and you will love this beauty!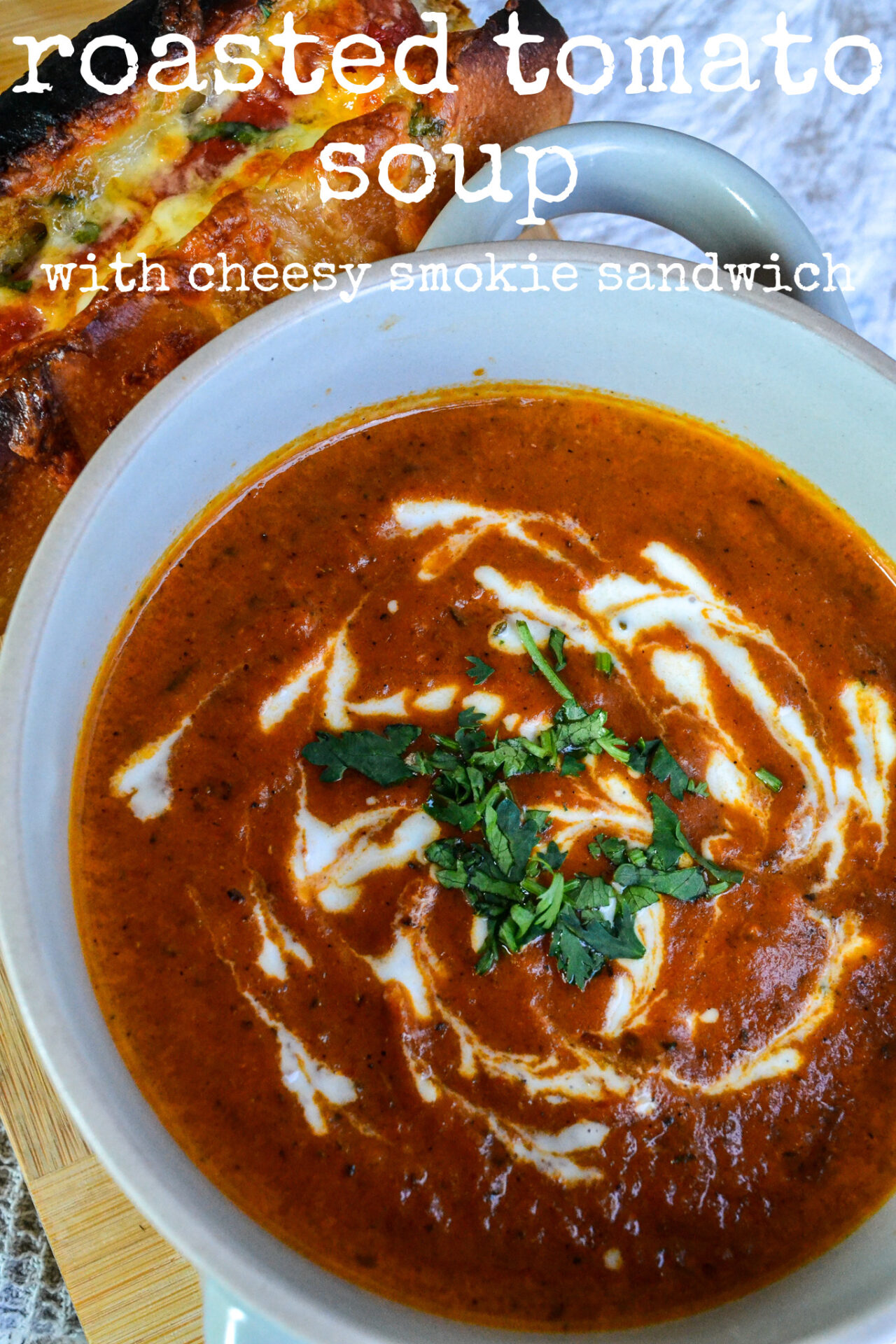 PREP TIME:  10 MIN   COOK TIME: 25 MIN        SERVES: 1
Ingredients
For the soup: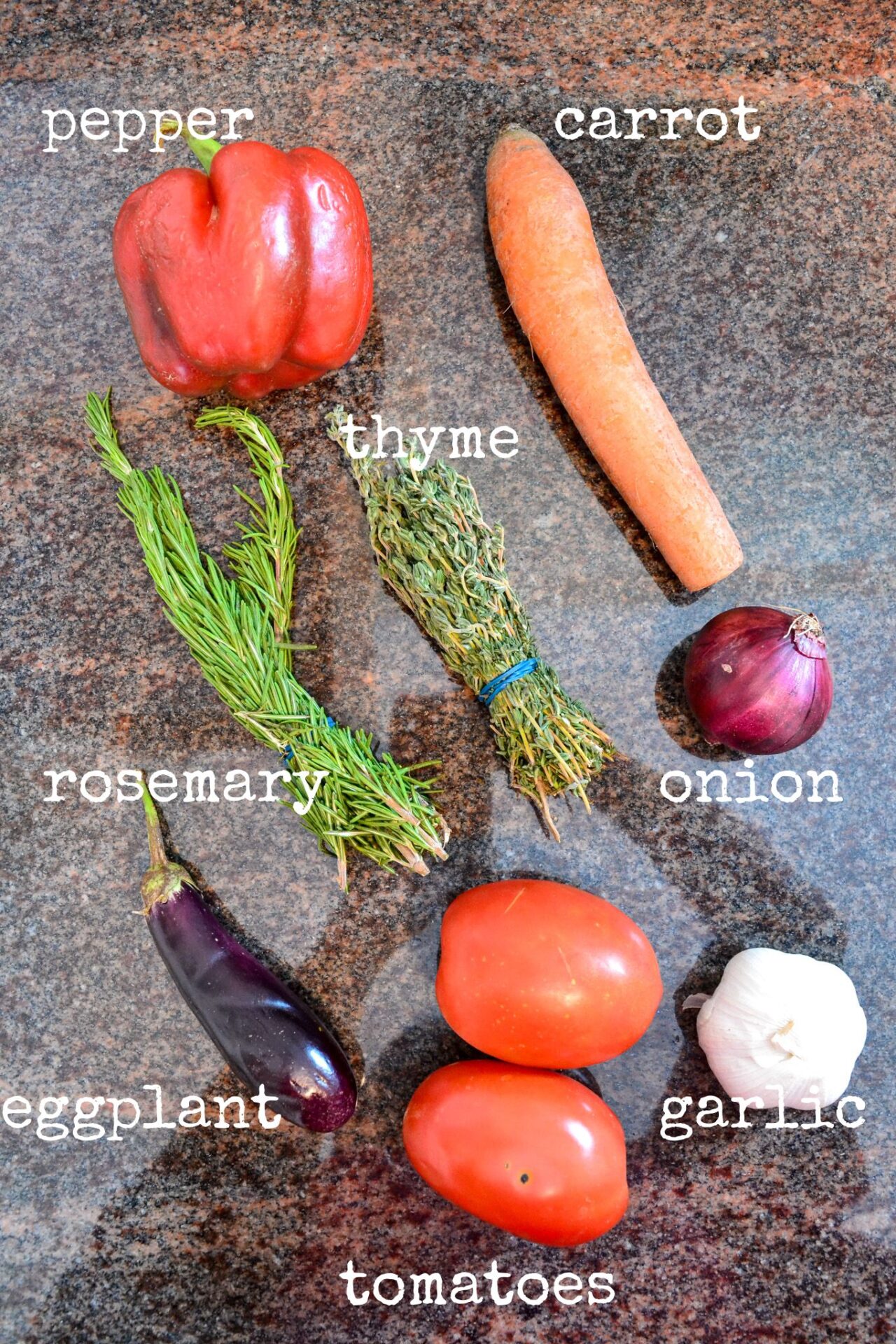 2 tomatoes
1 medium carrot
1 egg plant
1 red bell pepper
6 sprigs of thyme
1 sprig of rosemary
3 cloves of garlic
1 small red onion, chopped
Ghee to cook
Salt & pepper to taste
For the sandwich
1 samoon bun
1 cooked smokie/sausage
½ tomato slices
½ cup of chopped dania
½ cup of grated mozzarella and cheddar
Method
Begin with the soup: On a tray, place your chopped tomato, carrots, eggplant, red bell pepper, thyme and rosemary on a tray. Douse with some olive oil and sprinkle some salt and pepper.
The vegetables will pack alot of iron, potassium and vitamin C but more than anything, beta carotene will be served in immense doses thanks to the red/orange ingredients.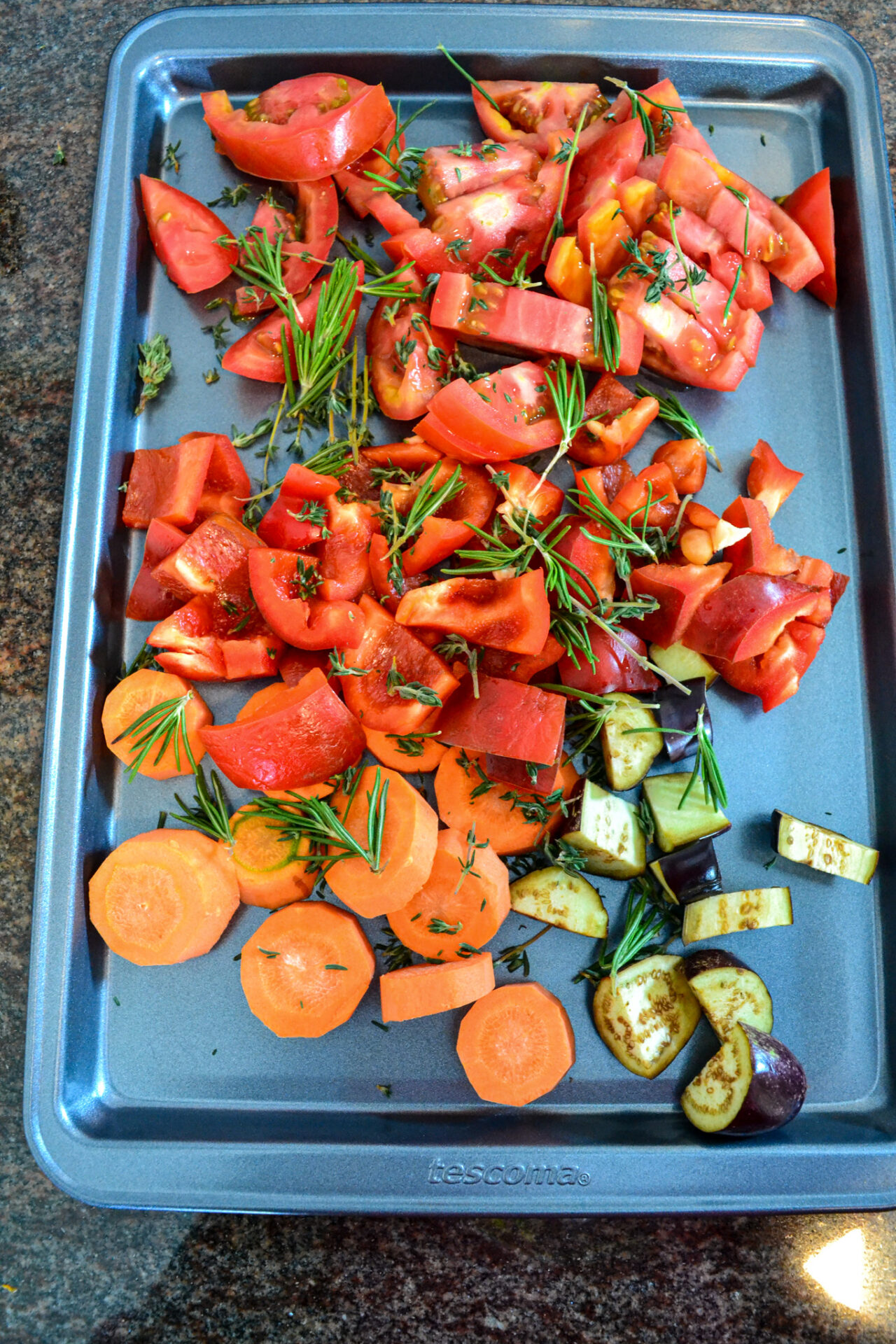 Allow these vegetables to grill/roast for 20-25 minutes at 200c. The aroma is so gorgeous and engulfing I nearly just ate the vegetables at this stage! After roasting, they will look wrinkly and slightly shrunk. You will be on the right track.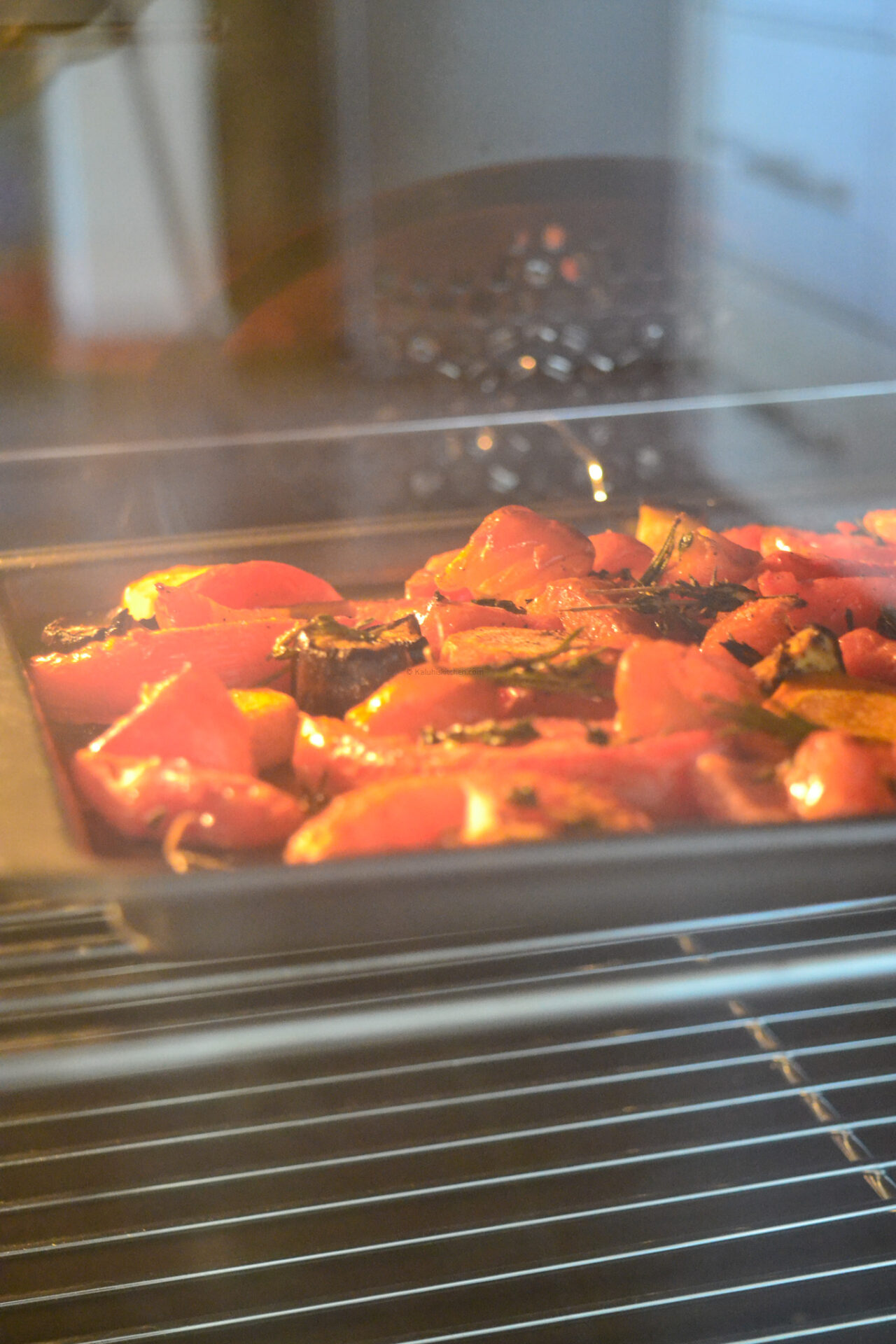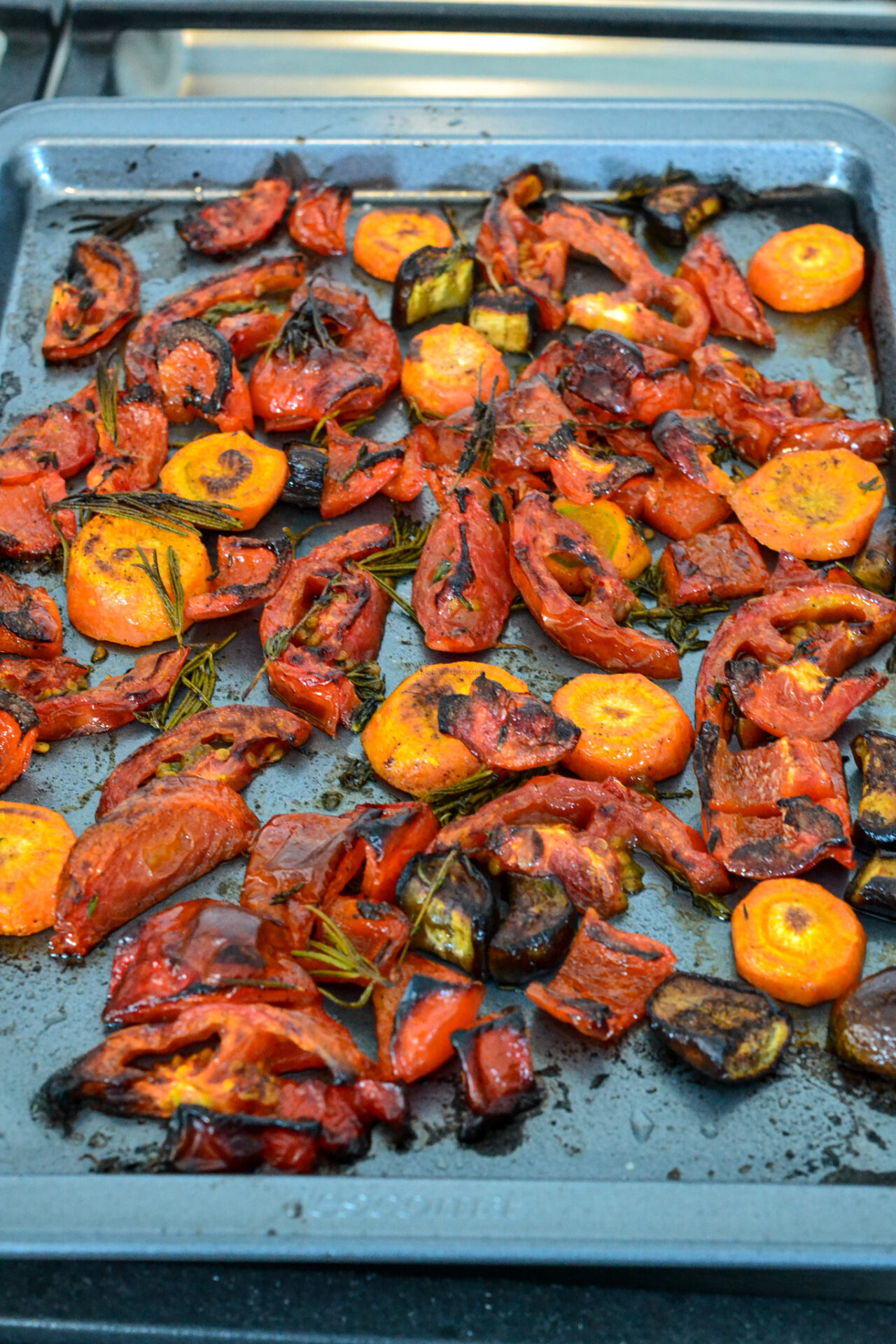 Why do we roast the vegetables before composing the soup? The roasting enhances and intensifies the flavors. It also allows the vegetables to cook and those that get to char ( like the red pepper) add as slight smokiness to the soup.
In a sufuria, add some ghee and then pop in your red onion and garlic.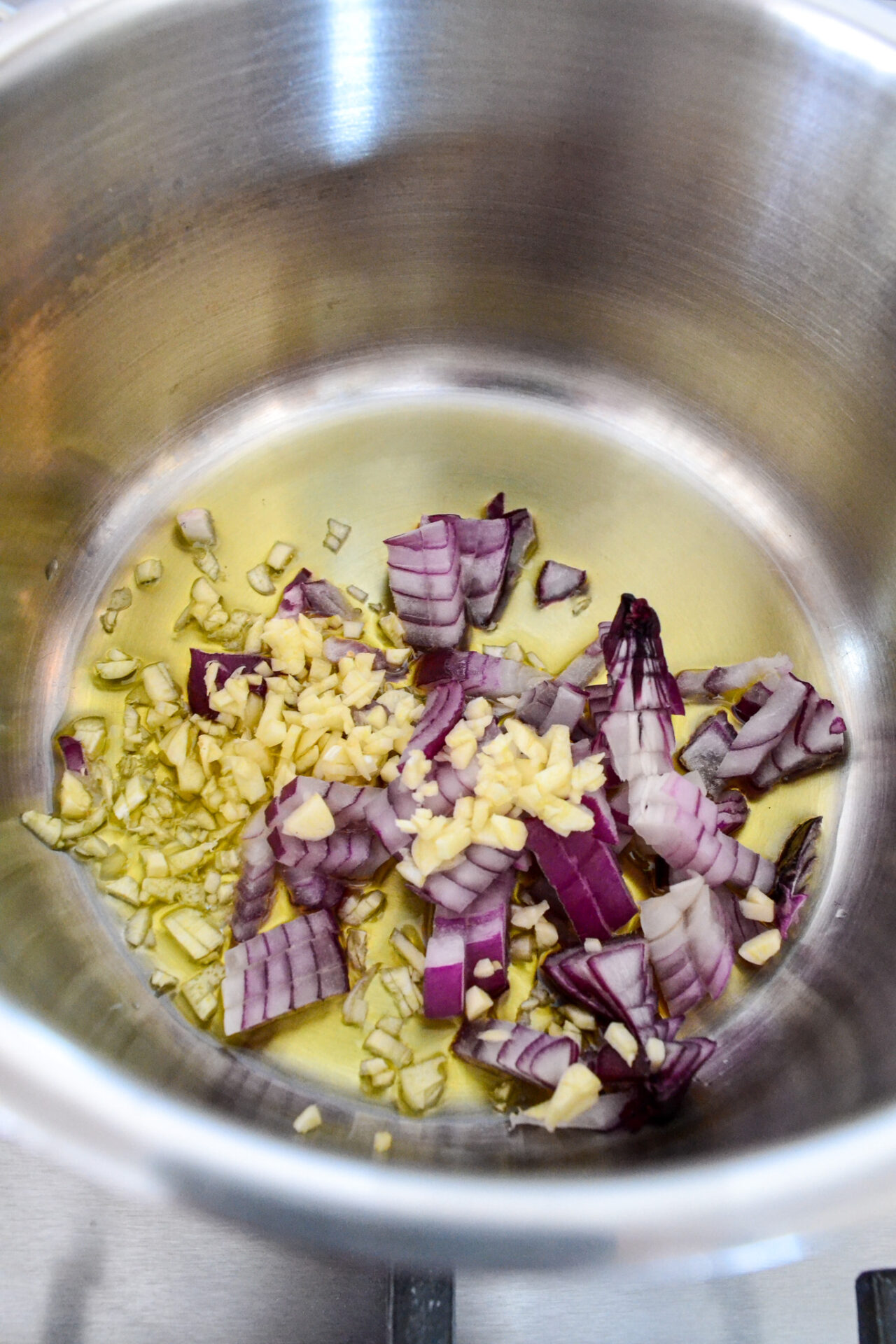 Sautee until softened and fragrant. Add in the roasted vegetables, pour in some stock/water and then proceed to blend. You can also add in some cream while the soup cooks instead of water/stock however I fancied a lighter soup because I would pair it with a rich, cheesy sandwich.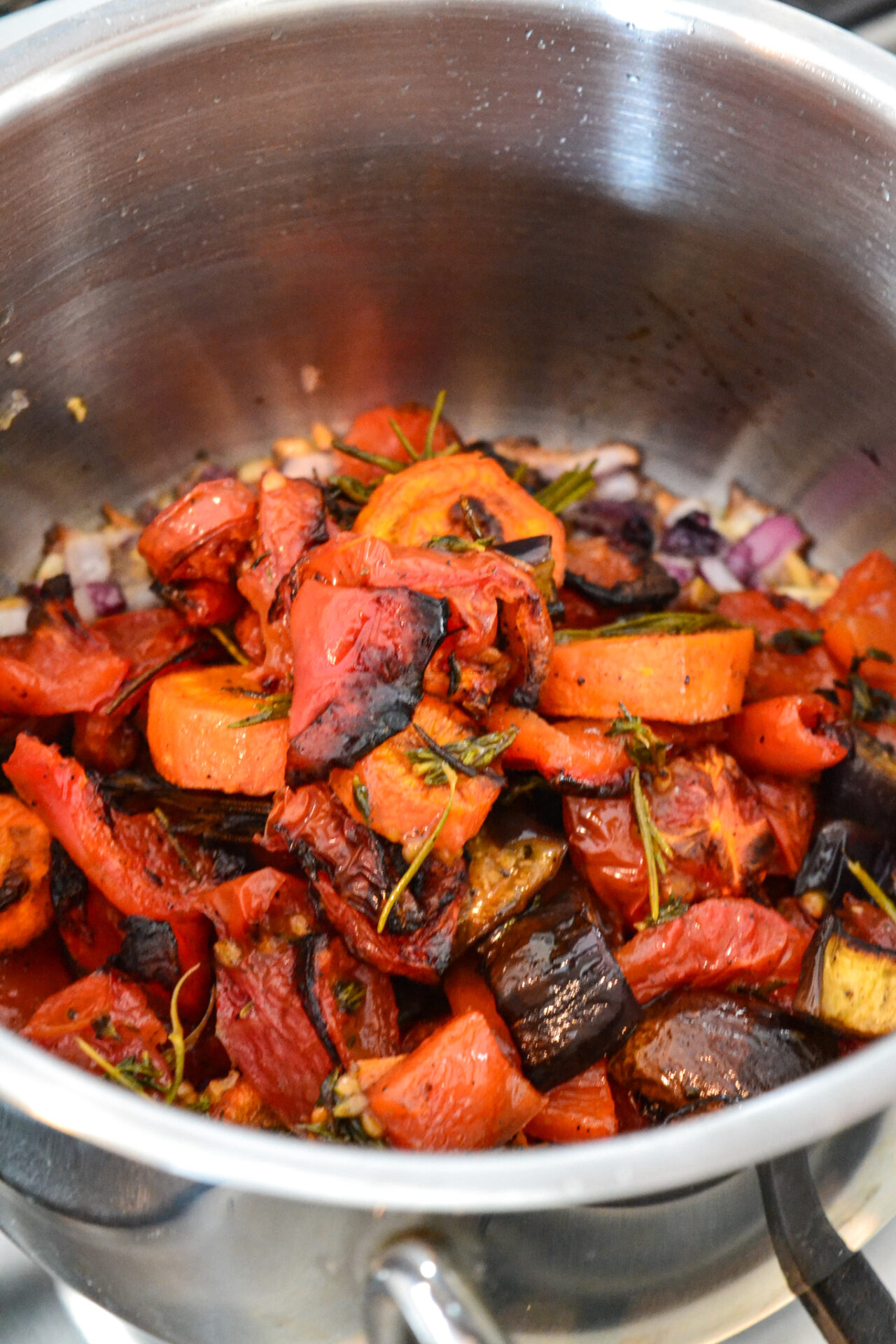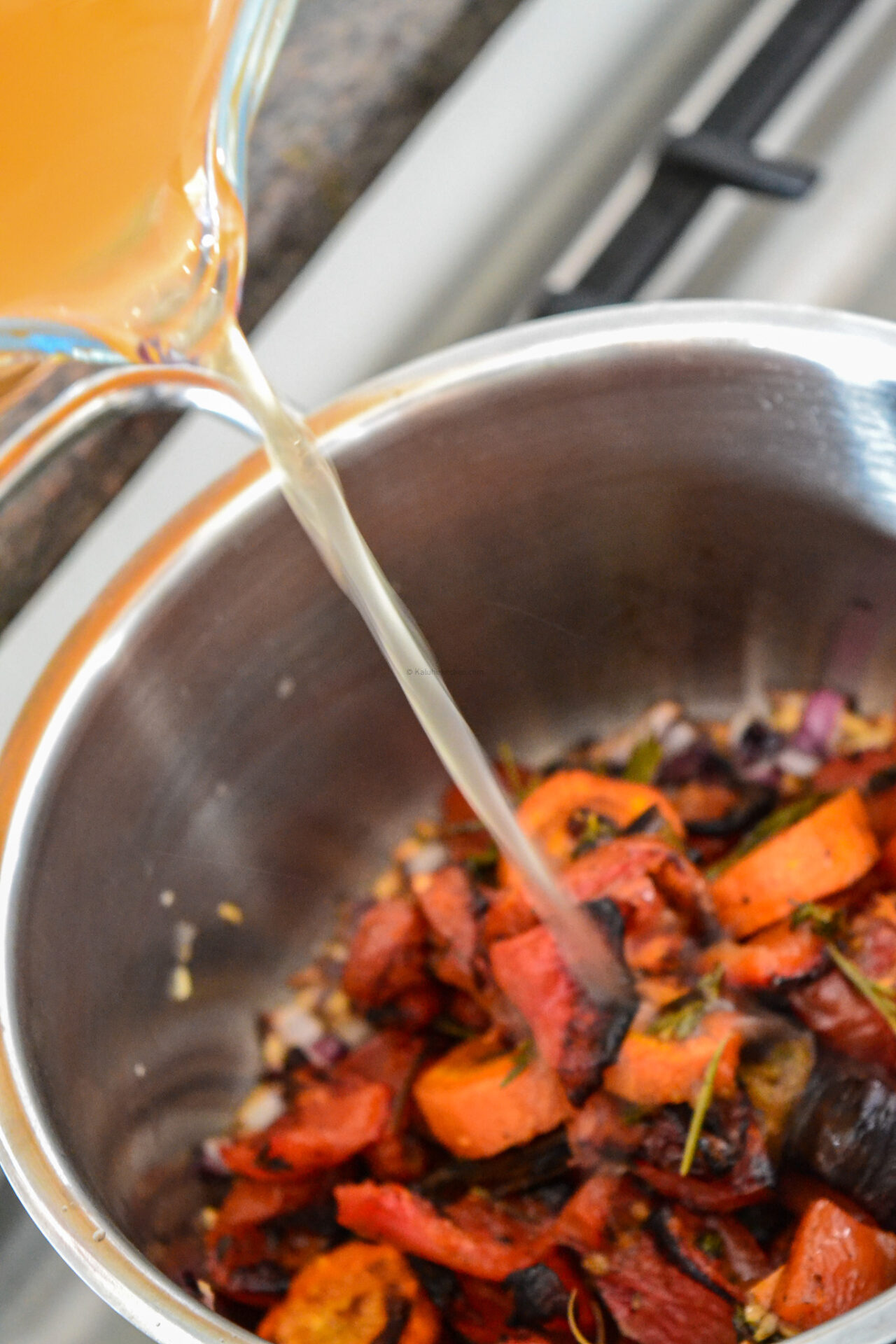 Let the tomato soup simmer for a minute or two then ladle into a bowl. Garnish with some heavy cream.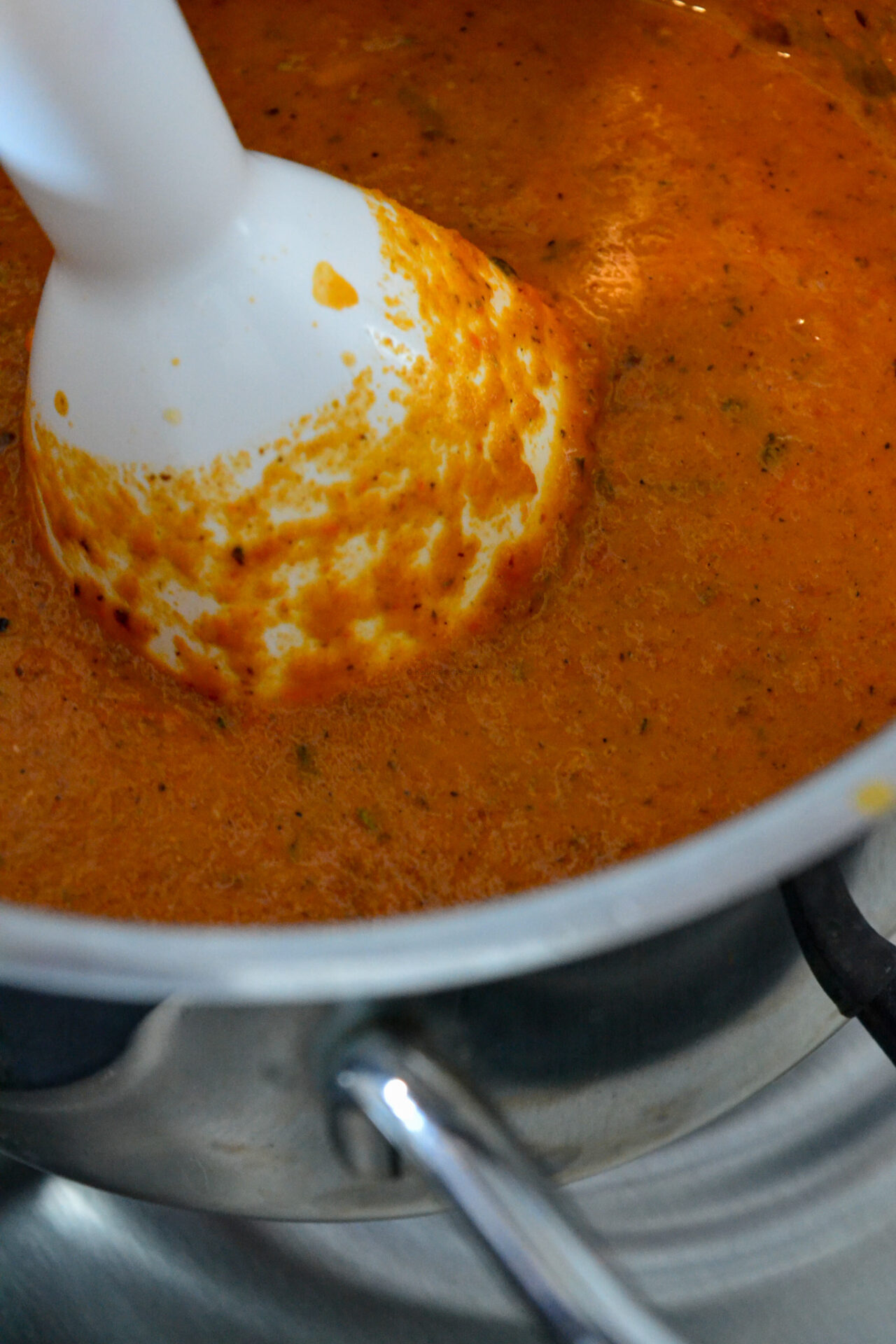 I say it often, soups are frequently had as starters, but they can be easily transformed into mains by pairing them with other items. For me, sandwiches and rolls make for perfect accompaniments to make a soup filling and qualify it as a main meal.
Now, let's make the sandie: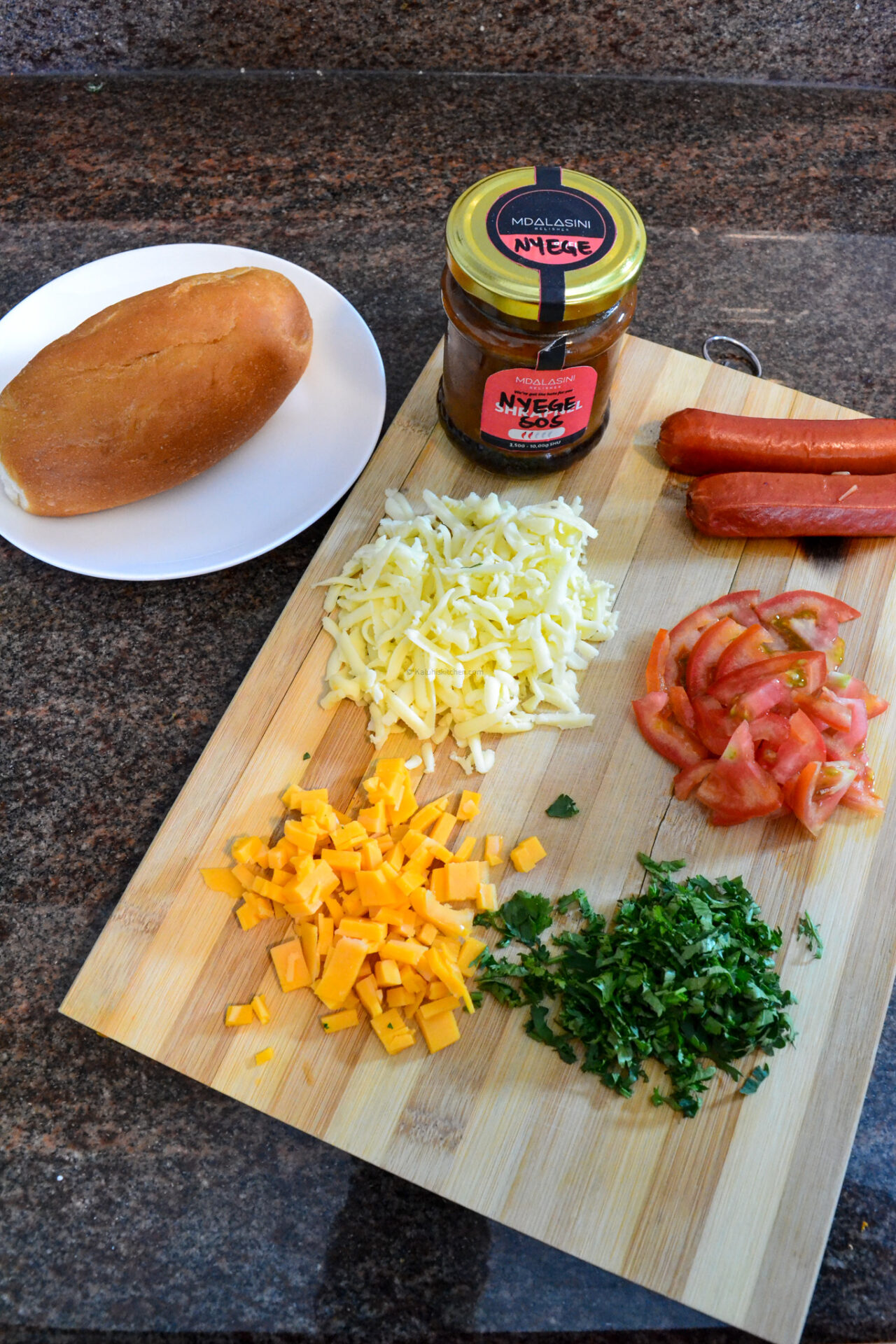 For my sandwich, I used a samoon. A sub bun would work perfectly too. I also wanted to use sausages however I only found smokies in my fridge- but either will work perfectly. Slice the bun and butter it. Slather some chili paste, add some tomato slices, place in your cooked smokie/sausage and then add your cheeses – mozzarella and cheddar. The video shows the compilation process from 6.12 – 6.42.
Be as generous or as conservative with the cheese as you like. I lean more towards the generous end of the spectrum because is there any such thing as too much cheese? Not in my book babe!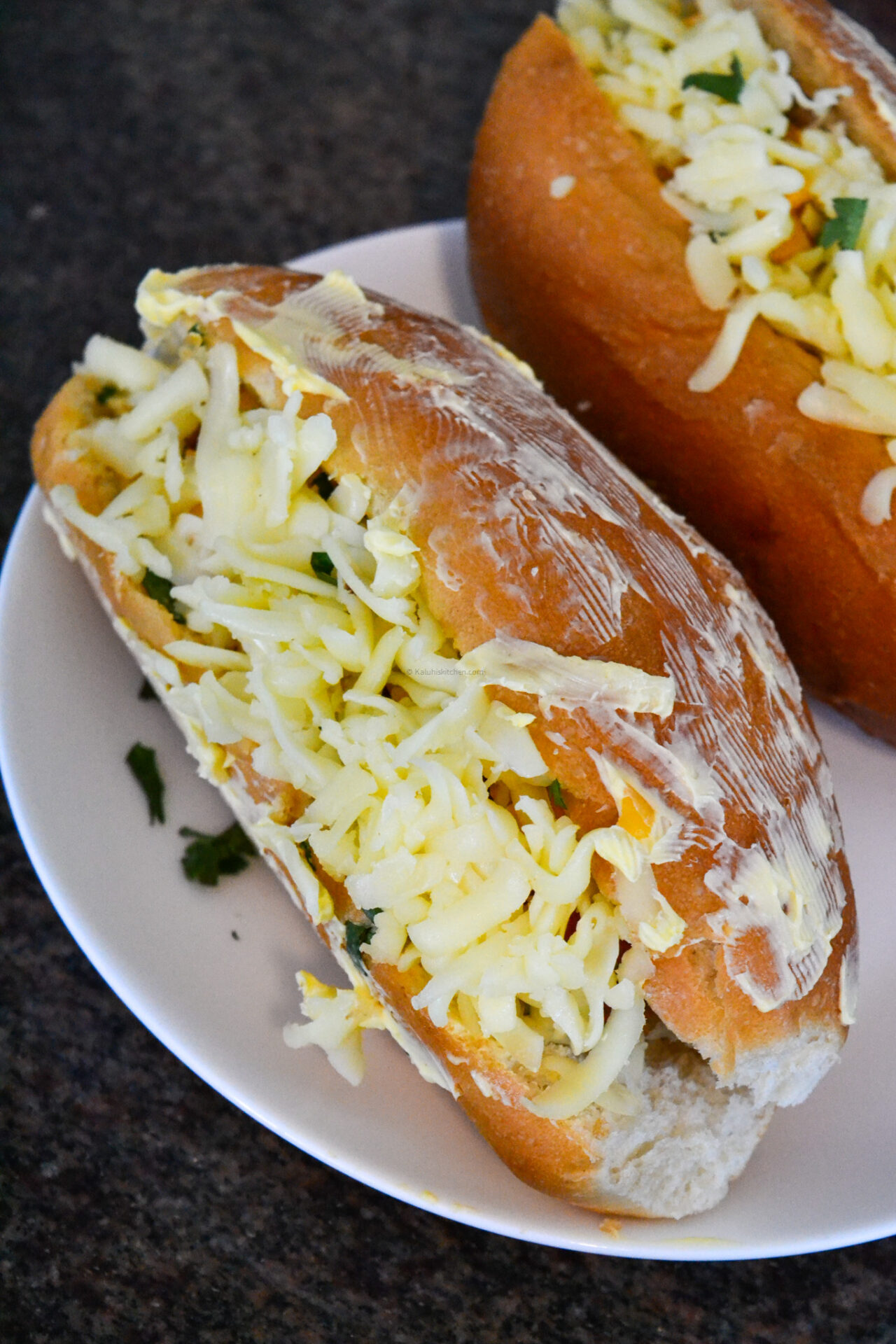 Bake at 120c for about 4-6 minutes, just until the cheese is melty. Now,honey, Kaluhi was on her phone, Kaluhi was busy on Twitter and as a result, her buns burnt. Do not be like Kaluhi and please concentrate as they bake. The sandwich goes from bubbly/melty to burnt in an instant so kaa macho! Once yours is and bubbly and melty then serve with the soup we have just made.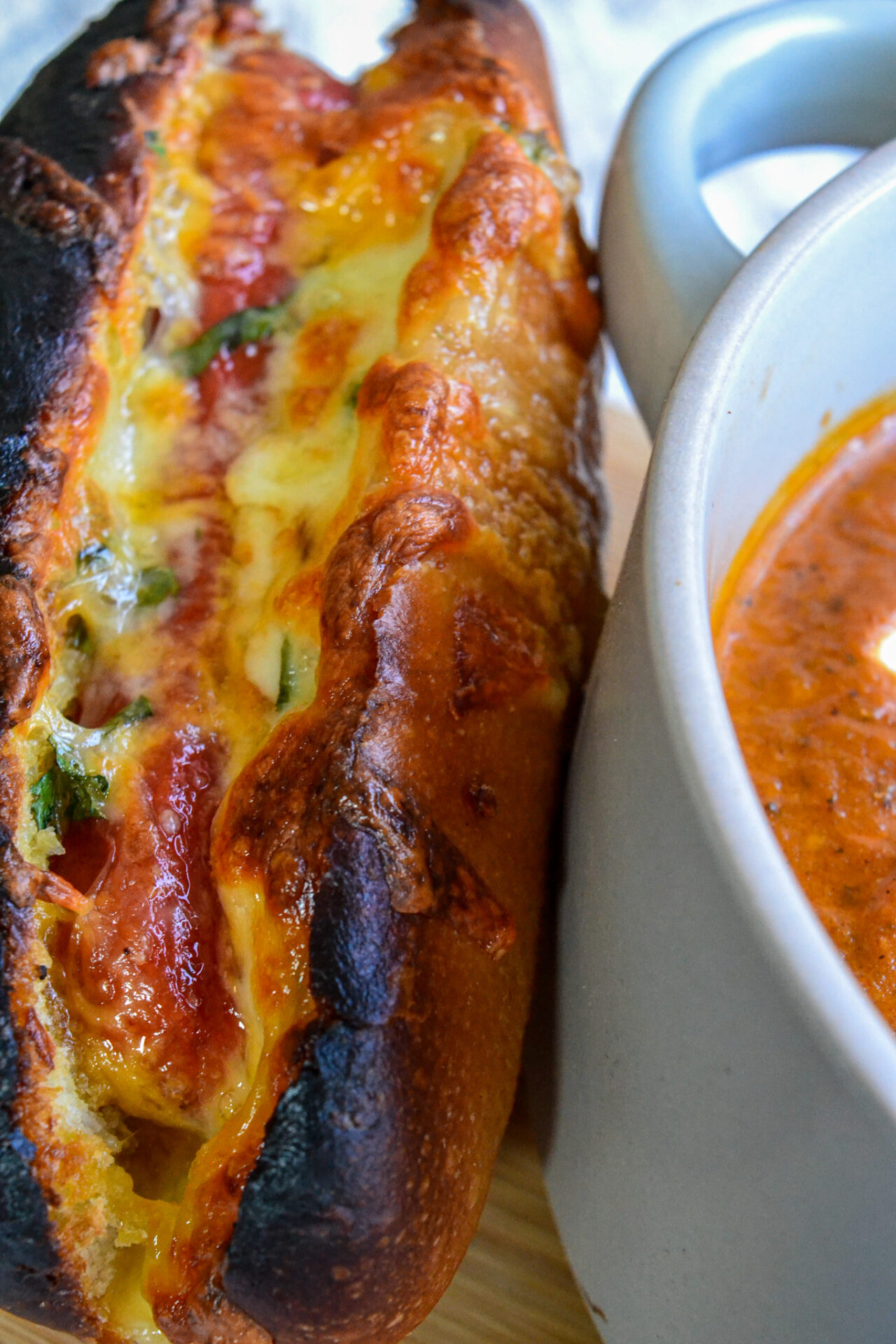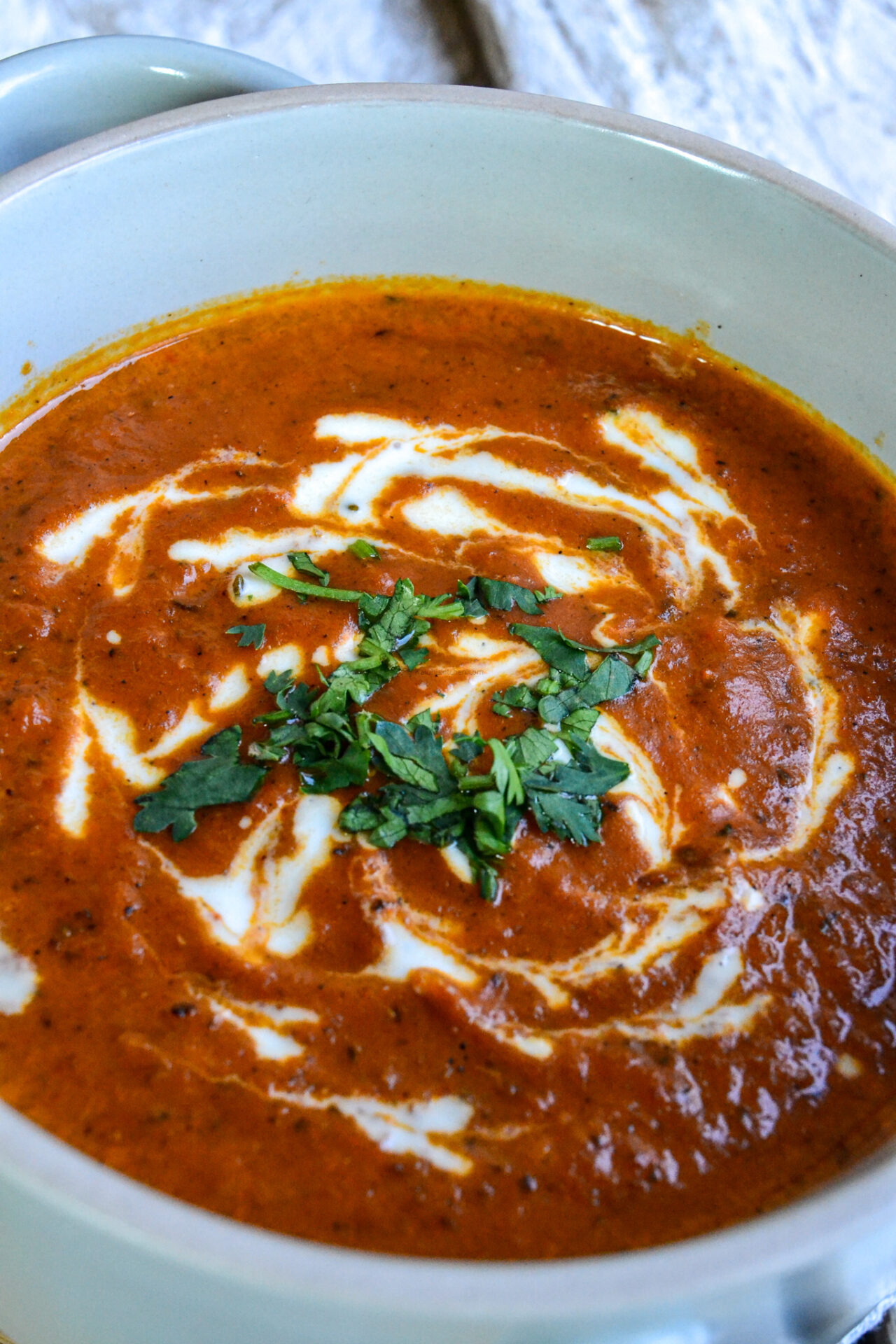 I love a wide variety of soups but among my top 5 is definitely any tomato soup. While there are infinite ways to make it, pairing it with a cheesy sandwich is a universal heavenly pairing. To pair my simple yet perfect roasted tomato soup with a cheesy smokie sandwich was the perfect decision!!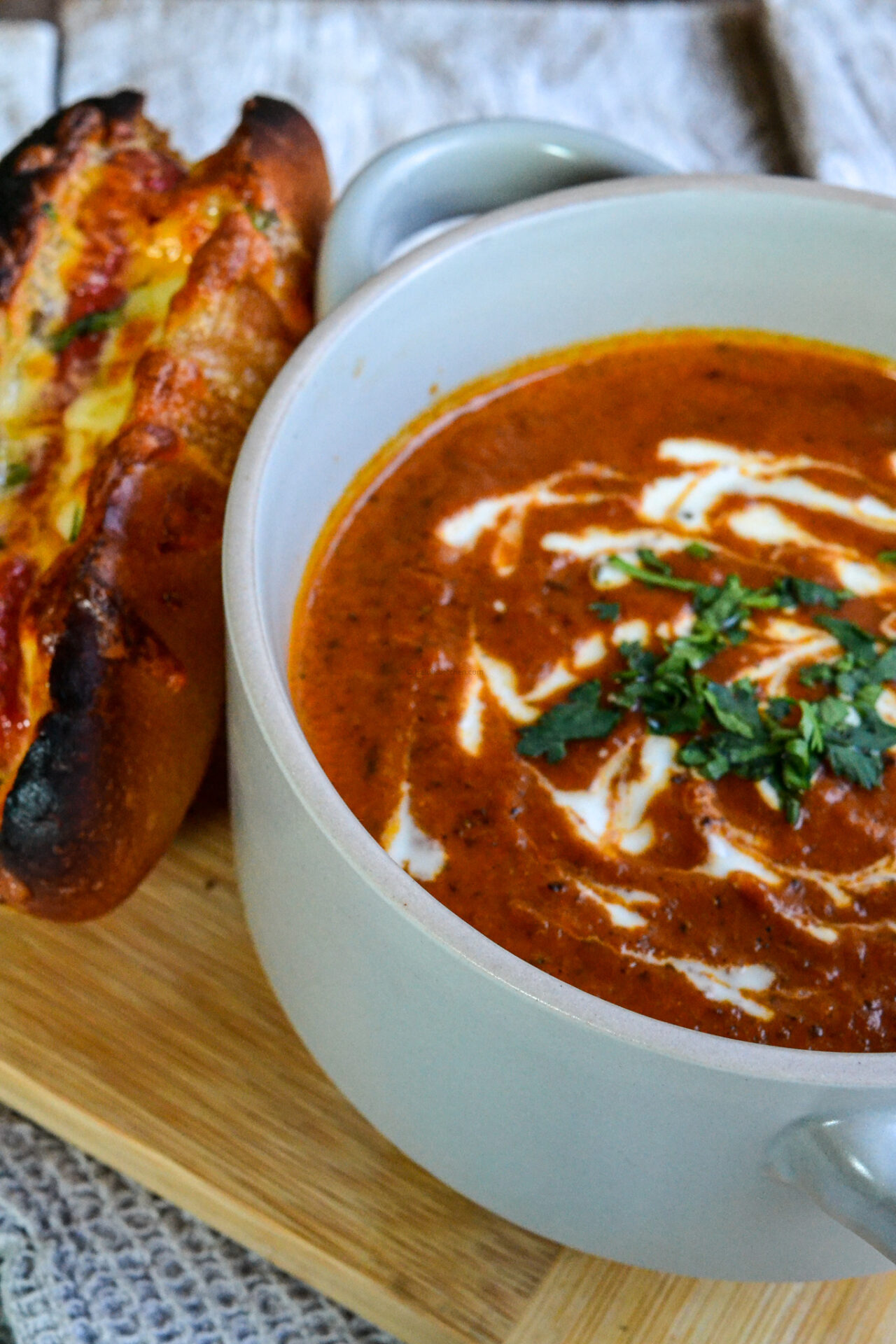 The meltiness of the cheese went so so well with the rich roastiness of the tomatoes. The soup itself was rich as a result of the various roasted vegetables and filling as well. The sandwich itself is perfect to have on it's own, cheesy, meaty, spicy and filling! But when paired with a soup, it makes for a complete meal.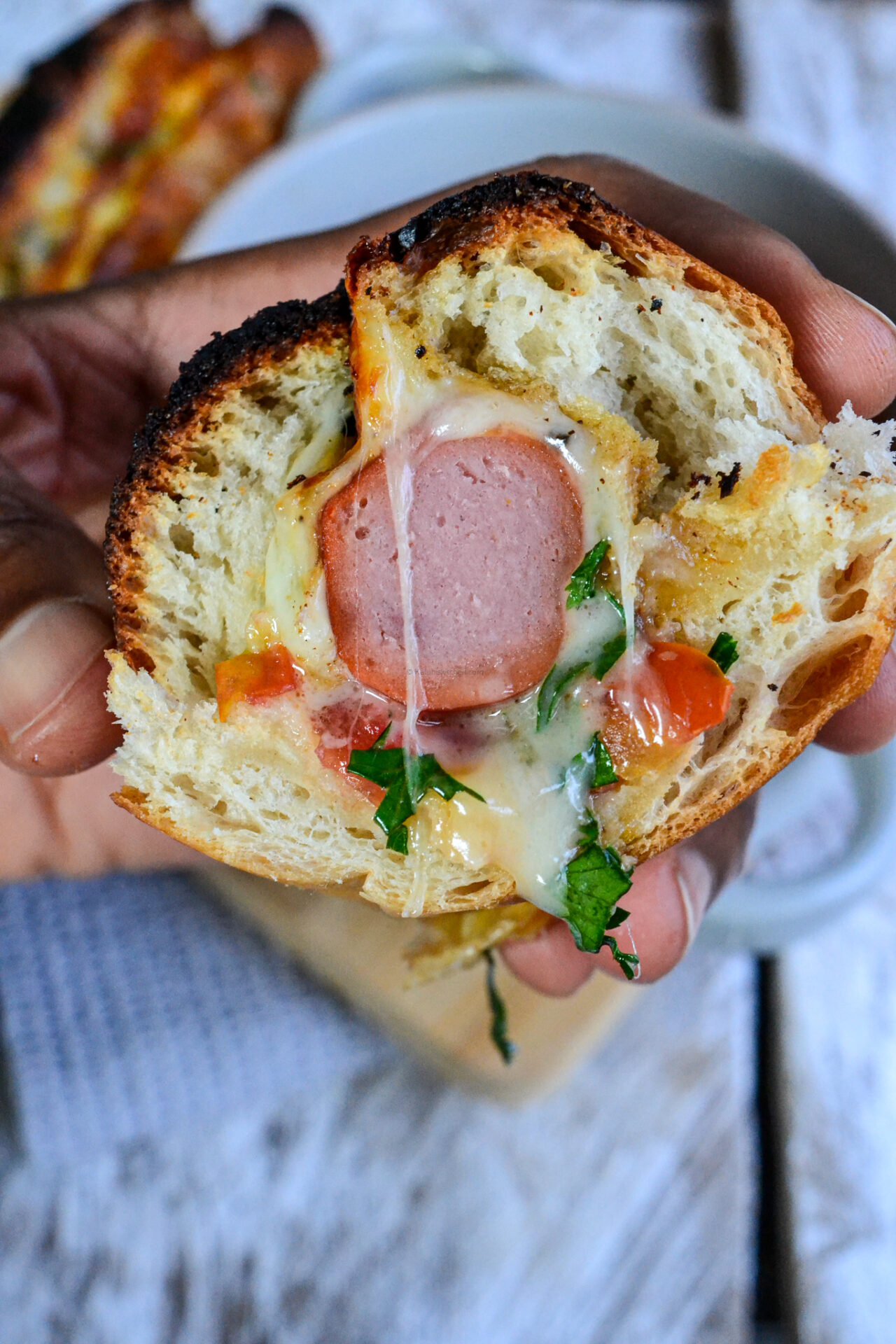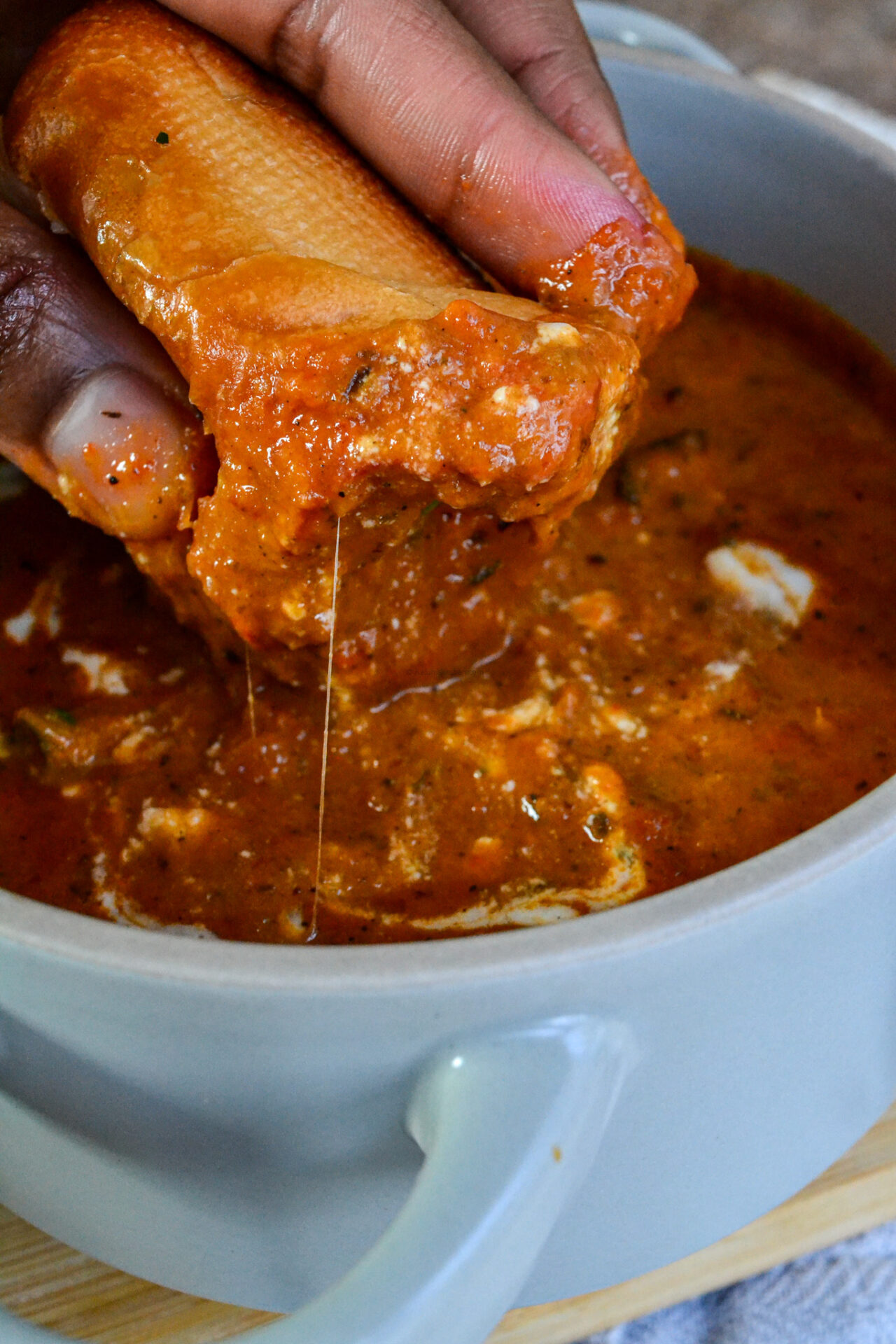 I hope you get to try this out and aki jamani do not burn your sandwich the way I burn mine lol!! Either way, this was so freakin' delicious!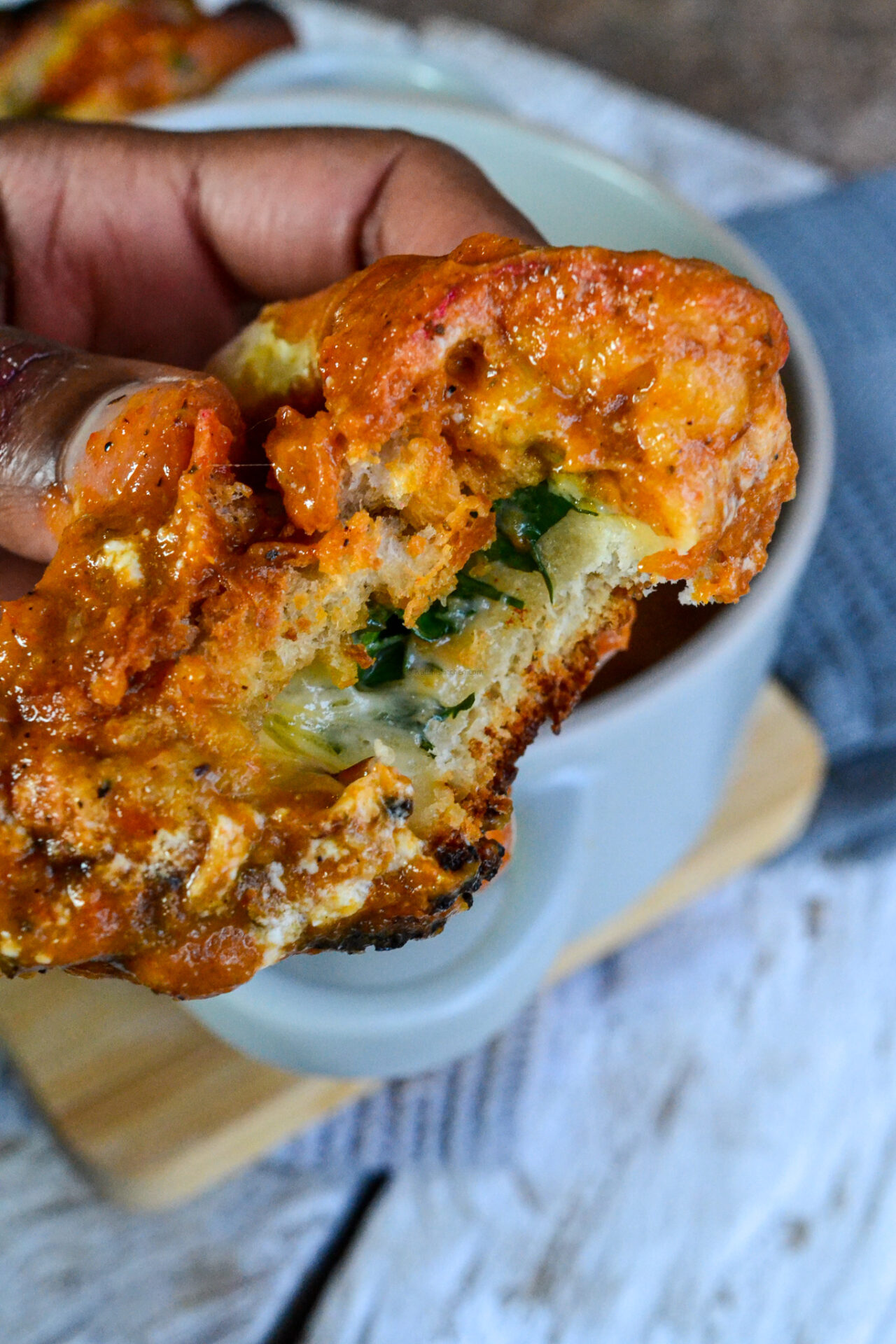 Thank you for watching the complimentary video and for subscribing to my channel. Thank you for passing by and I hope your Wednesday is beautiful!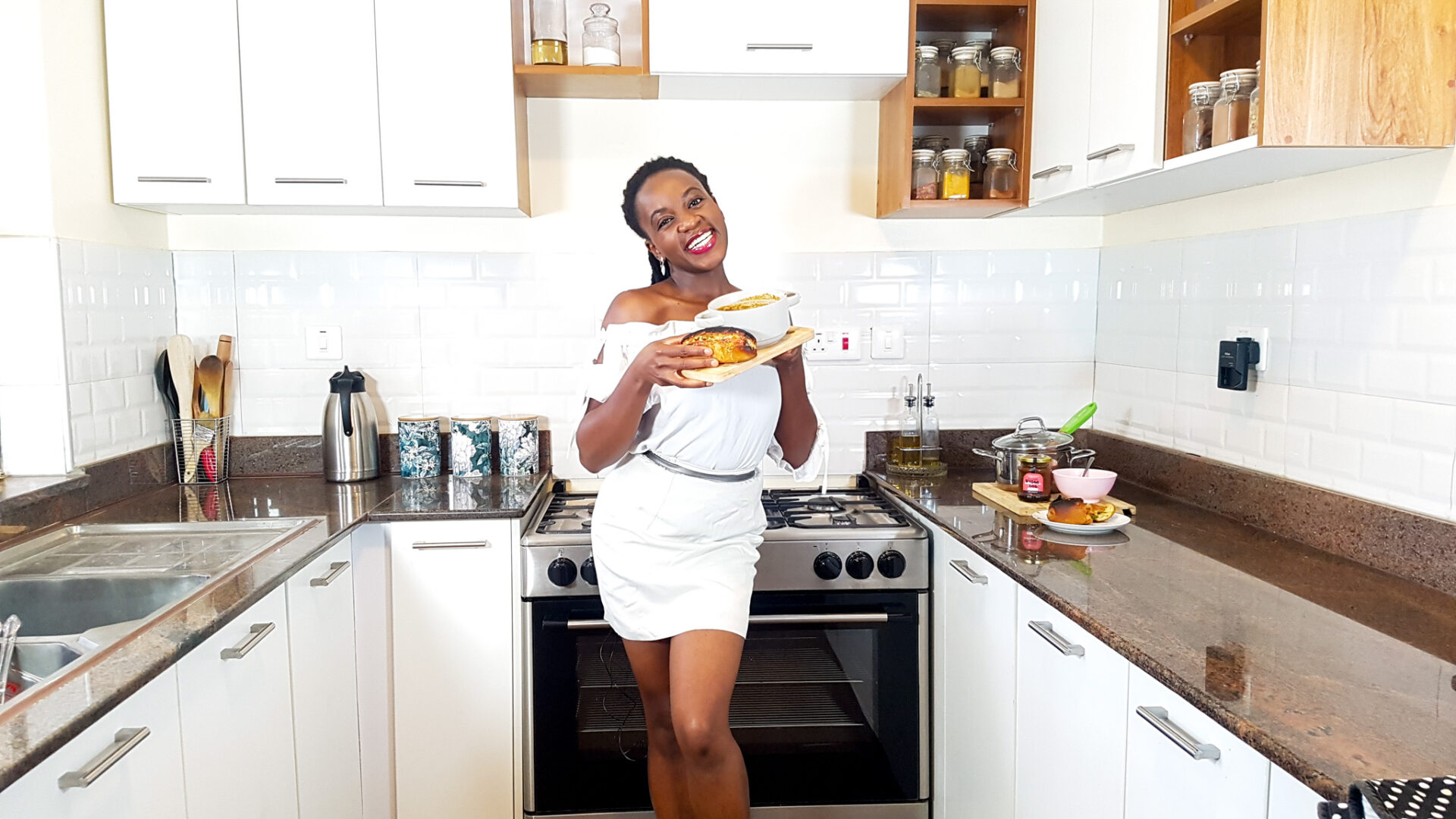 xx
---
Get your downloadable recipe here :))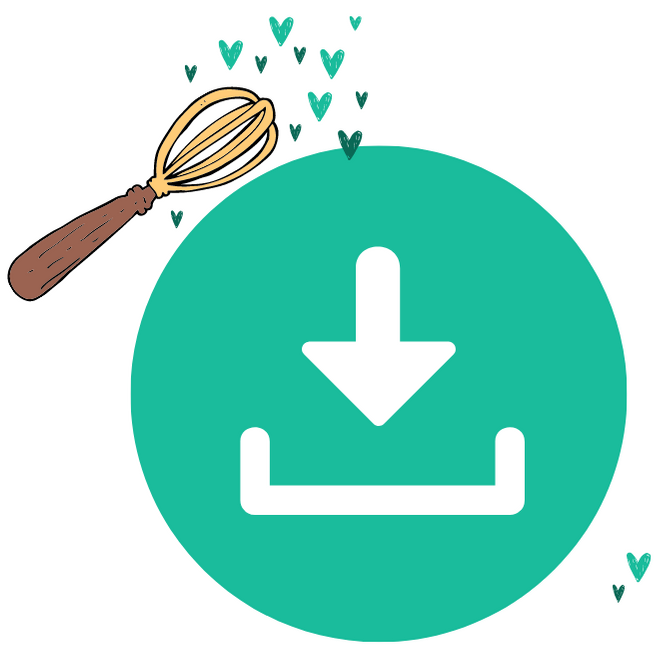 ---
All content and images are copyright protected by



Do not copy in part or whole without giving due credit.
---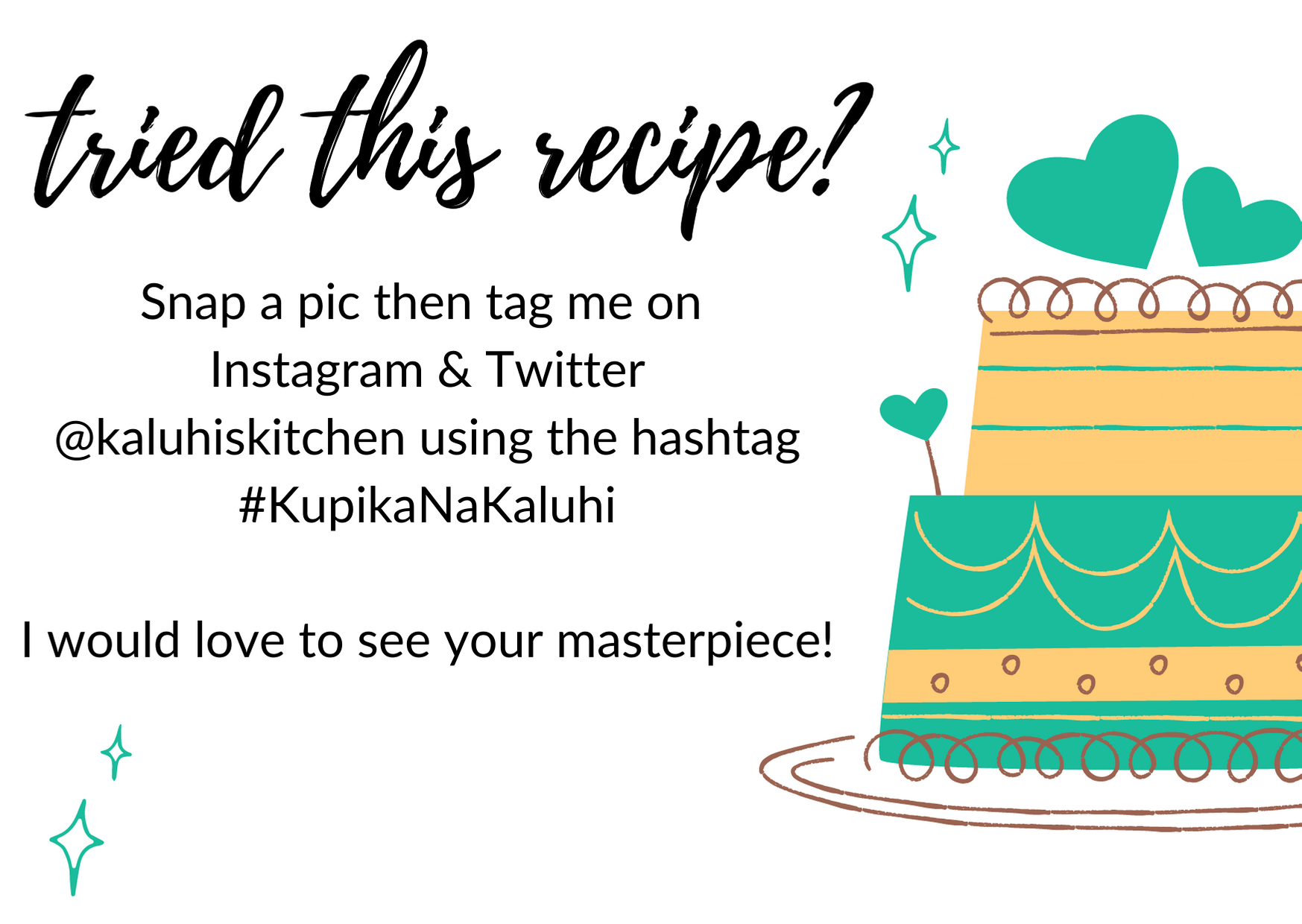 ---