Have you ever made a meal and it turned out so hideous that you are afraid to eat it even if you made it yourself? I know in one way or another you can relate. I had attempted to make a certain pork recipe I found on Daily Mail as it was. It looked good, but when I read through I didn't quite feel it was right. I tried it nonetheless and developed a disaster of the millenium. LOL!
I decided to try again, but this time with a recipe iI myself developed. Not to brag but, my pork recipe was phenomenal. Sometimes it is just better to trust your gut (see what I did there ;)) and cook how you feel best. Knowing that pork goes so well with sweet flavors, I decided to play this characteristic up and made a really delicious sweet and sour sauce and a pineapple salsa to accompany it. Ready for something super delicious and super easy? Try my sweet and sour pork.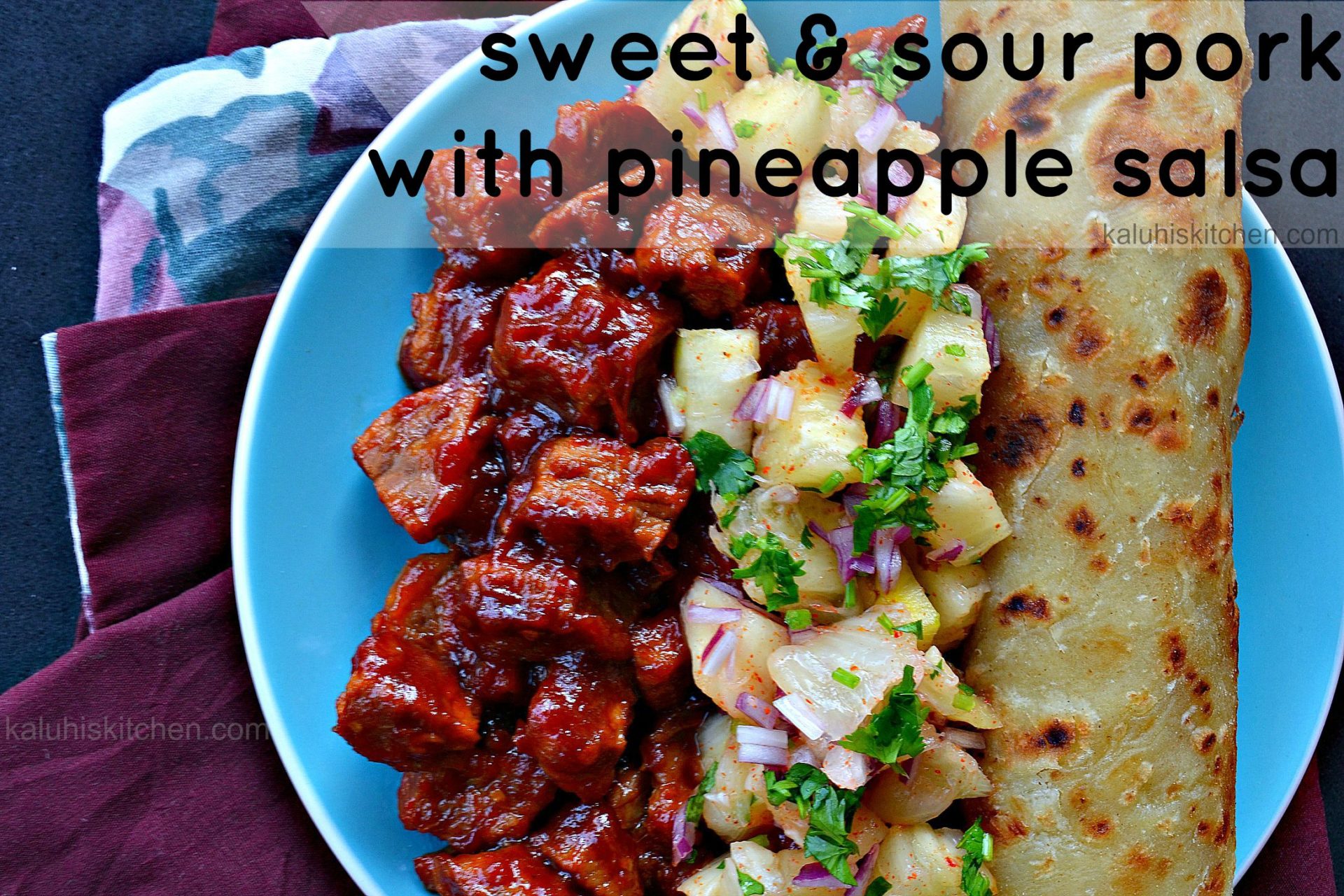 Ingredients
For the marinade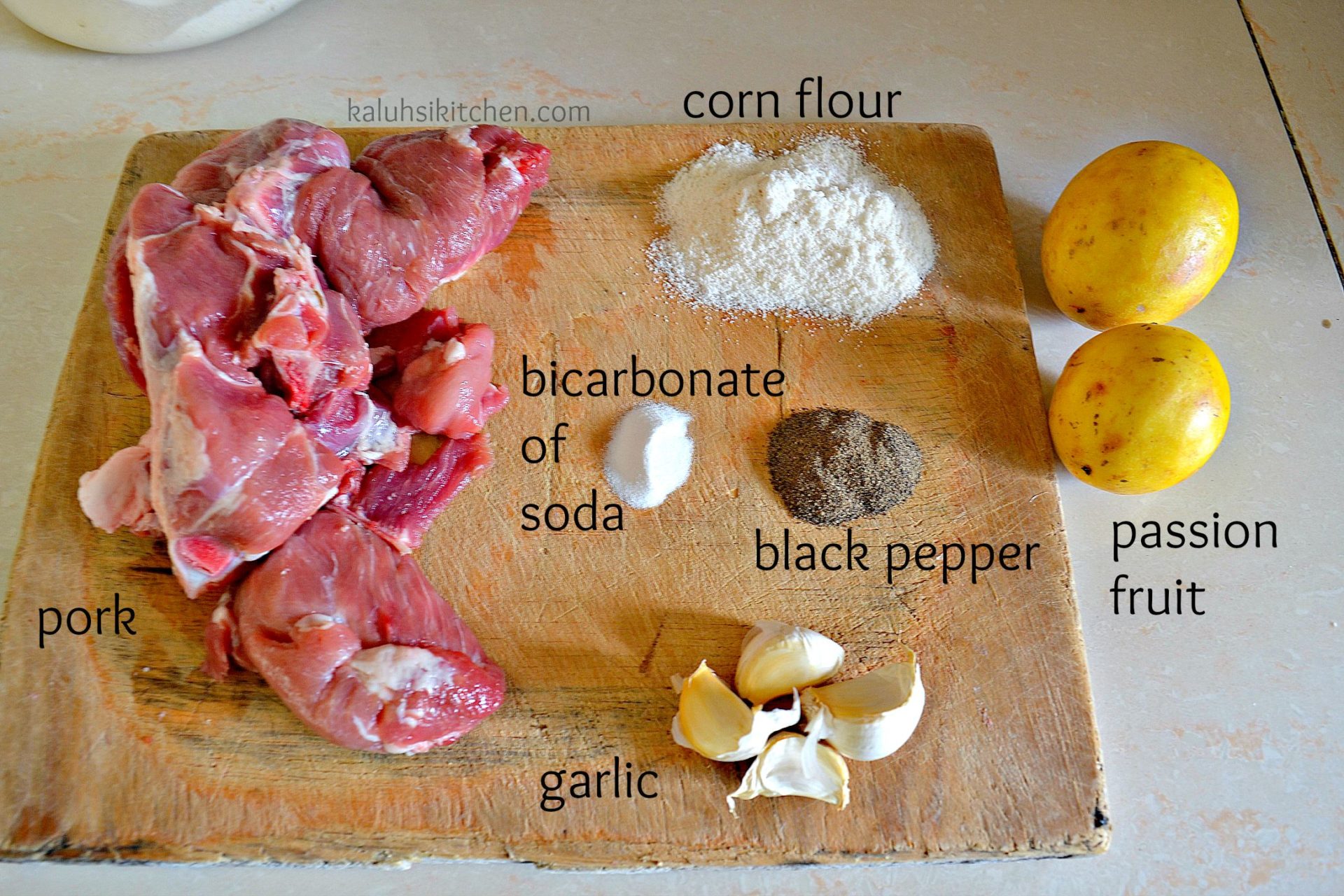 1/2 KG of pork
A large pinch of salt
1 tablespoon of maize flour
¼tsp bicarbonate of soda
2 clove of garlic, finely diced
Fresh pineapple minced/3 large passion fruits
For the sauce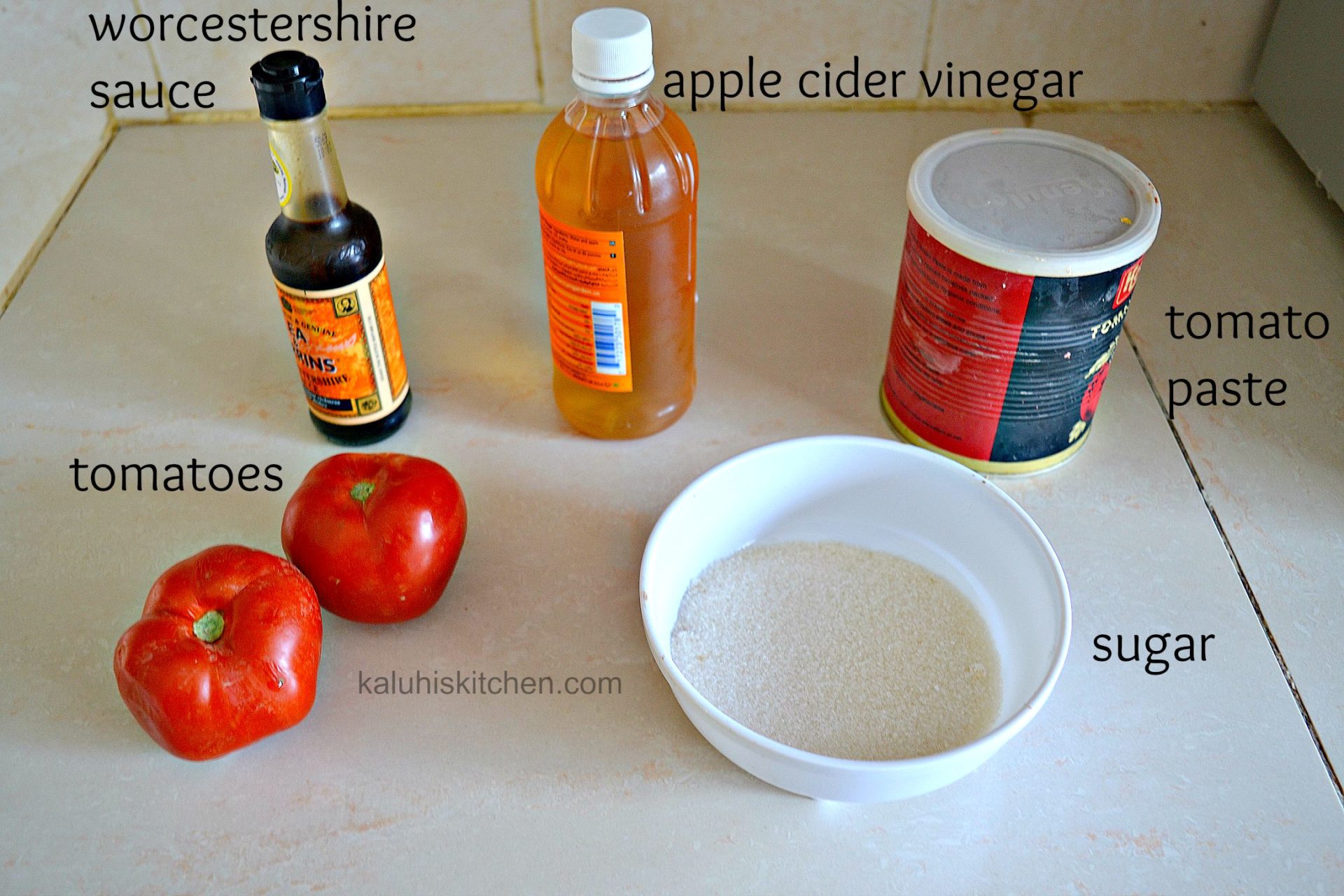 1 tablespoon of  worschestershire sauce
3 tablespoons of sugar
5 tablespoons of apple cider vinegar
2 teaspoons of  tomato paste
2 large tomatoes, pureed
Where can you get your worcestershire sauce? From any good supermarket. There are several brands ranging from KES 200 to KES. 450, depending on the brand you choose. It serves the purpose of thickening the sauce and adding a deeper color.
For the pineapple salsa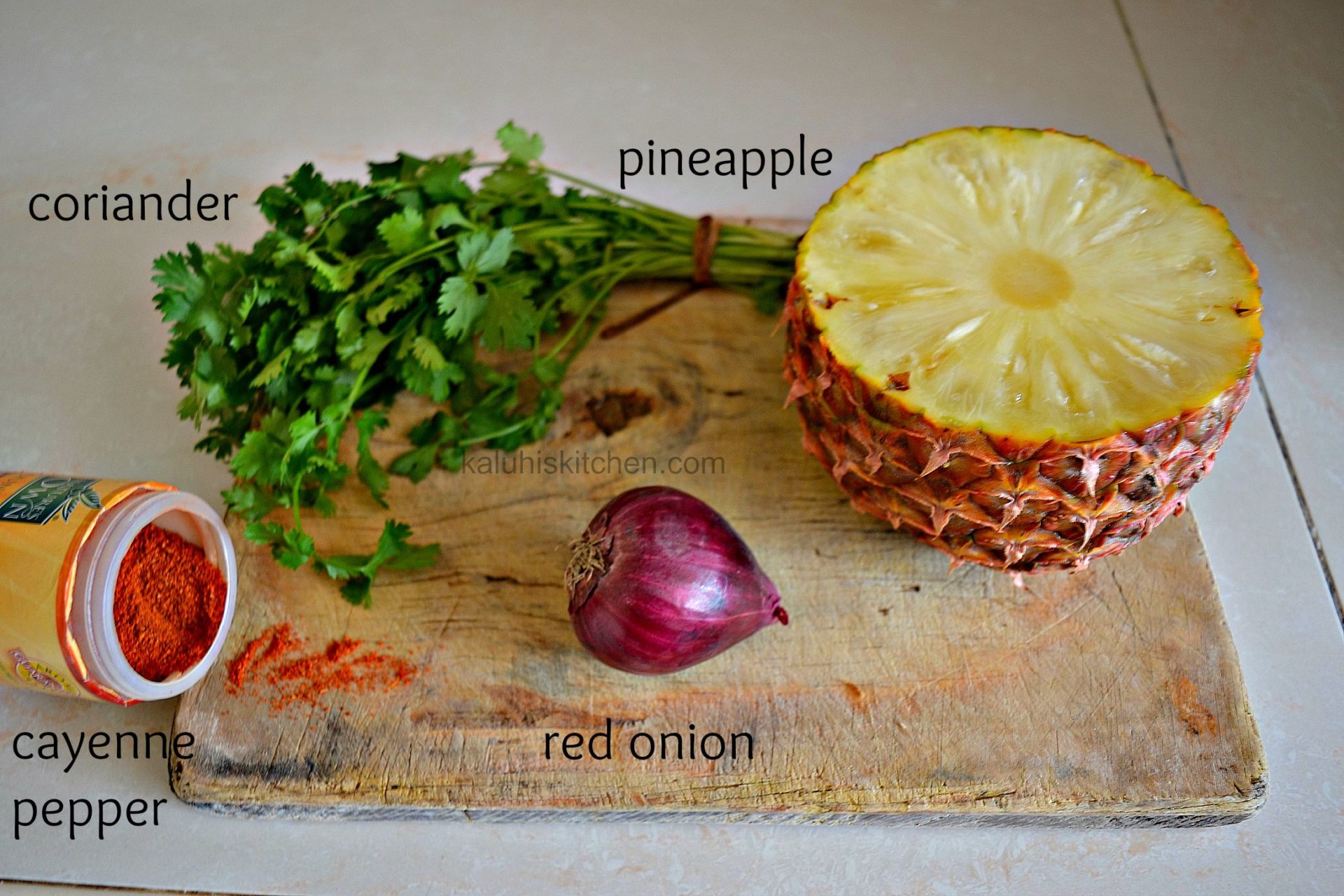 1/4 pineapple, cubed
Fresh coriander, finely chopped
1/4 teaspoon of cayenne pepper
1/2 red onion, finely chopped
Method
Chop up your pork. Put it in a dish and add all the marinade ingredients. Mix all of them in and let this marinate for 6-18 hours. I let mine marinate overnight. You can use either pineapple or passion fruit. I used what I had at hand at the time-passion fruit.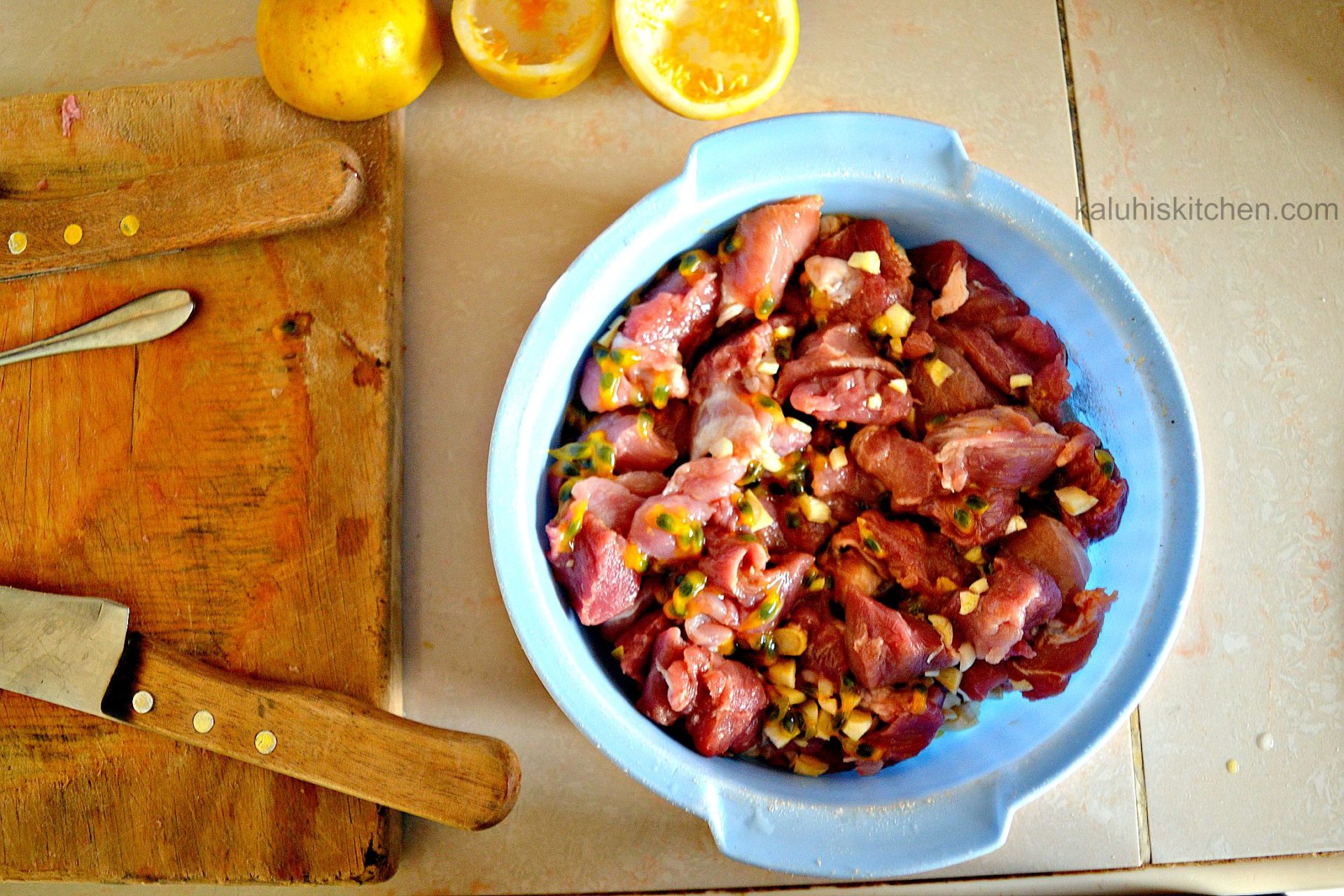 Once that is done, put this to boil with all the contents of the marinate and 1 cup of water of beef stock.
While that is going you can prepare the pineapple salsa. Chop up everything and put in a bowl. Mix it all up and allow it to sit for a while. This allows all the juices to seep out and for everything to blend well.  Set it aside.
Go easy on the cayenne. Begin with a very small quantity. Mix then taste. If it is not hot enough for you, add bit by bit till you feel its just right. You can always add more heat, but its difficult to remove too much spice once added. Start small. Also, ensure your pineapple is very ripe and very sweet. That way you will be able to balance the chilli and the sweet.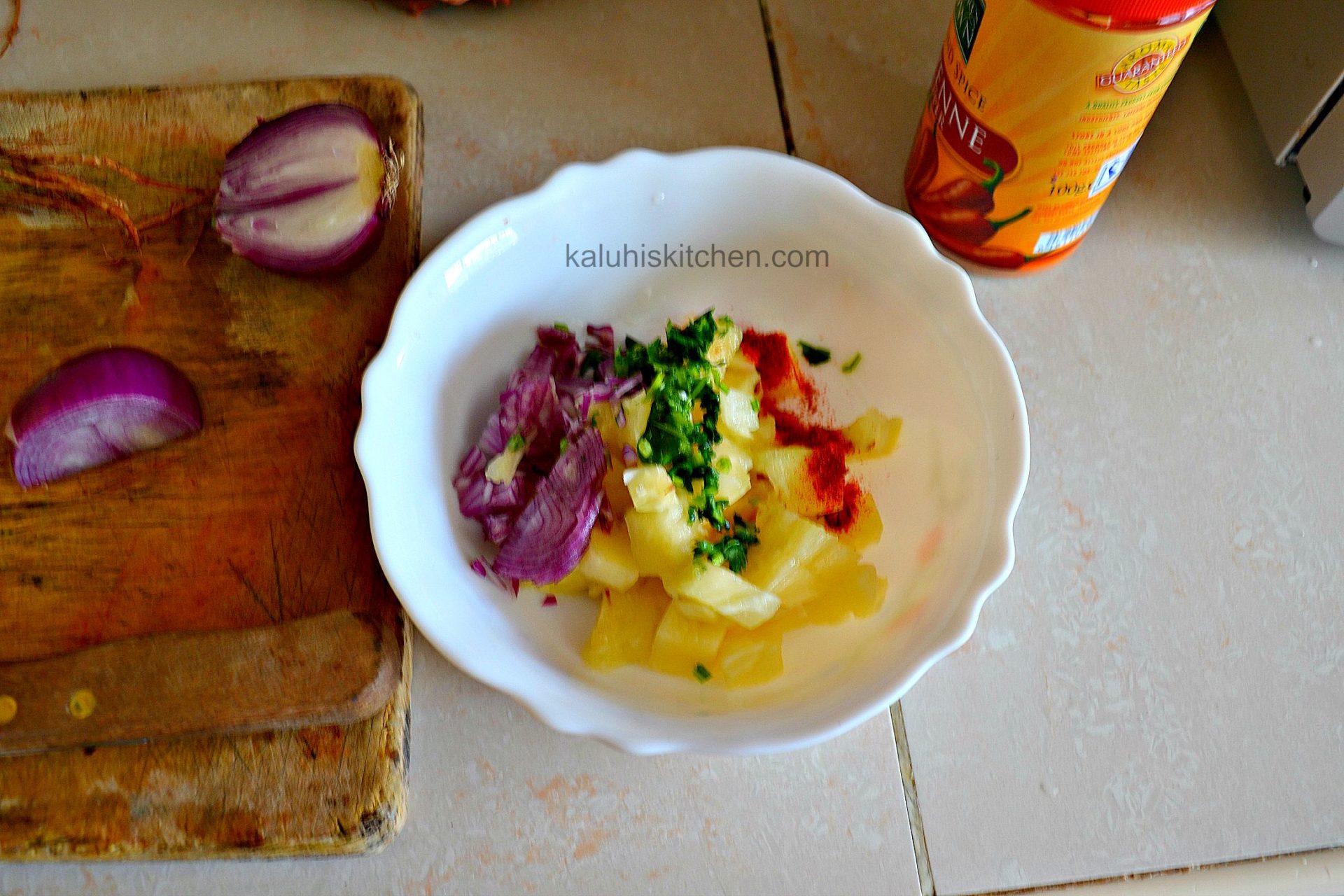 After the pork had boiled and become tender, remove from the heat and set aside.
For the sauce, add all the ingredients in a frying pan together with a cup of water. Let this simmer for 15-20 minutes. This allows it to thicken and all the flavors to develop.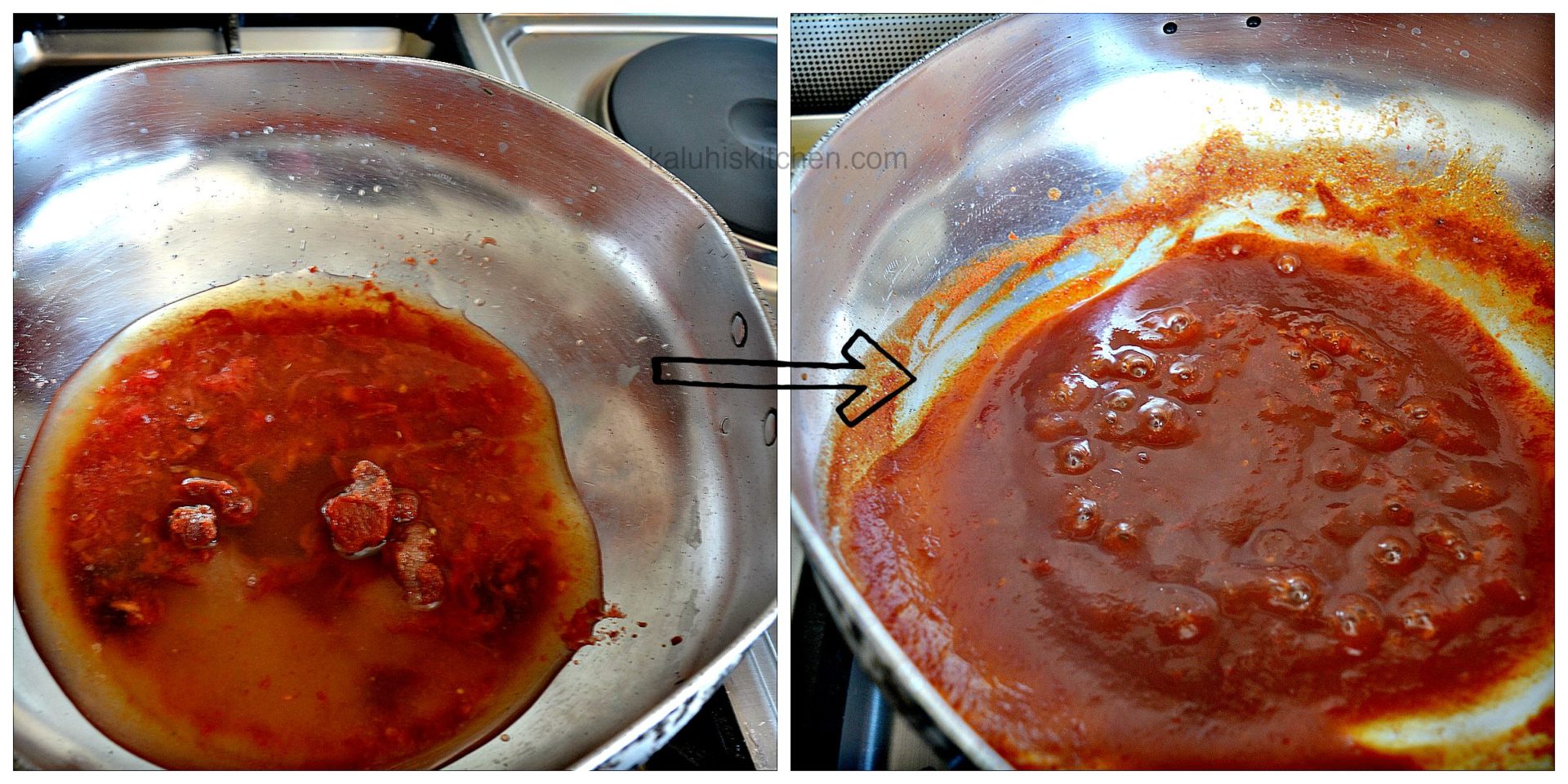 Then add the pork,mix and let this simmer for about 7-10 minutes. It is at this stage that it will change from just pork to sweet and sour pork.
Serve the sweet and sour pork  together with the pineapple salsa together with your favorite starch.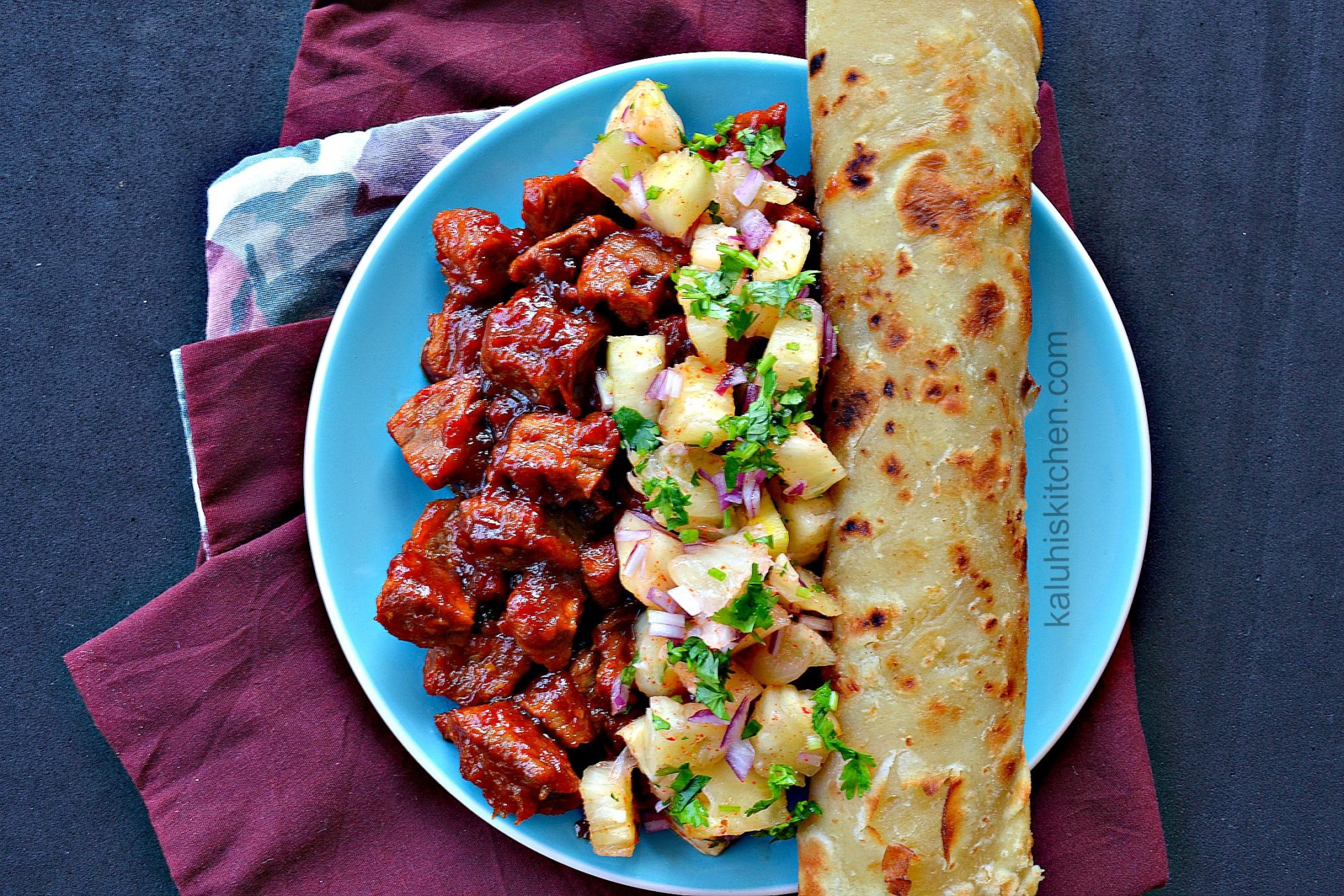 Juicy, tender and with the perfect contrasts of sweet and sour. Together with the pineapple salsa, this sweet and sour pork is nothing short of pure bliss.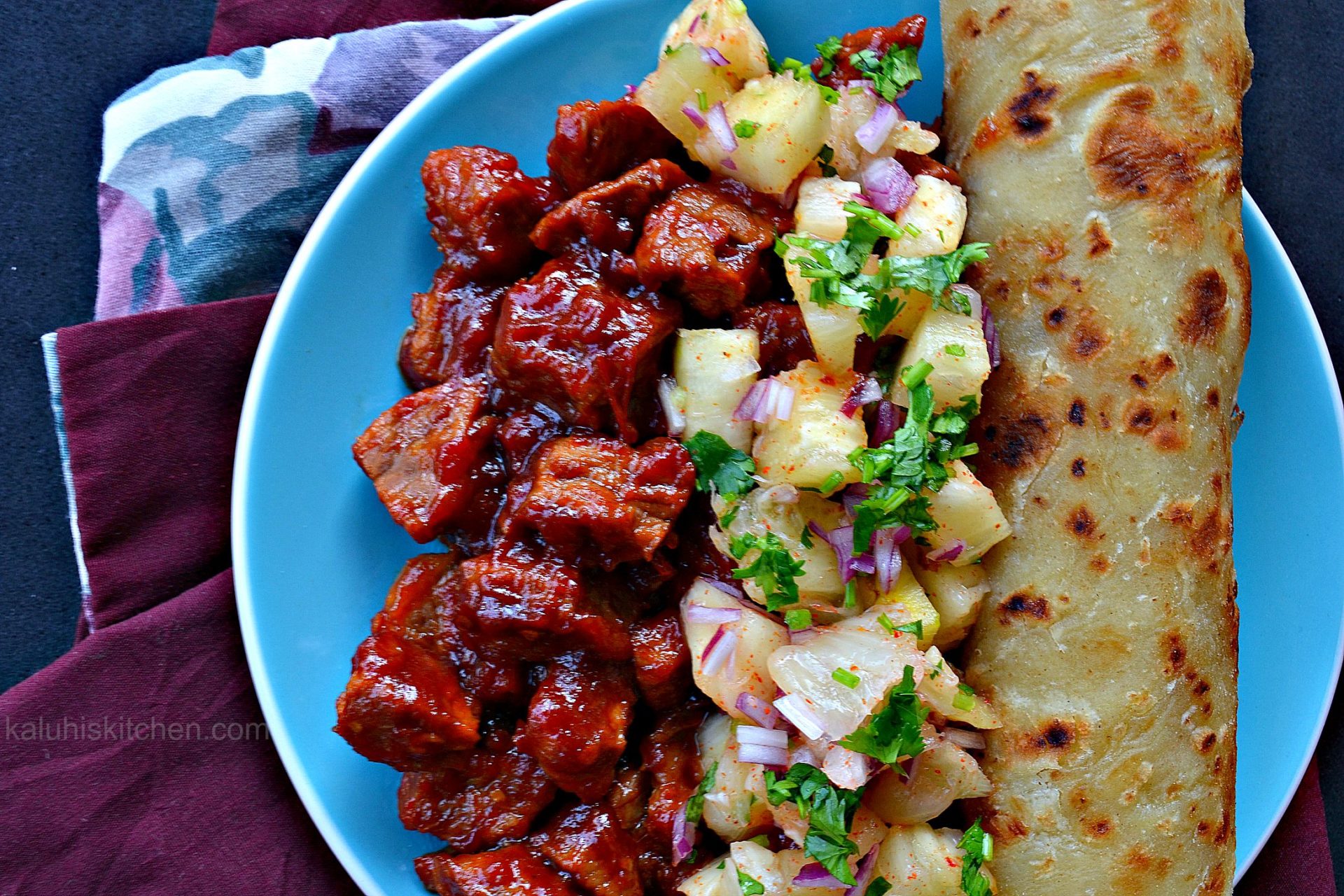 Do yourself a flavor and try this out!
Sending love your way,
-K
---
Download the full recipe here: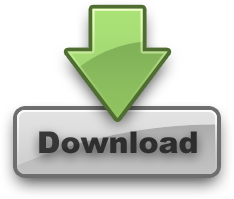 ---
All content and images are copyright protected by



Do not copy in part or whole without giving due credit.