I have been working from home since 2015. While I have already found what works and what doesn't for me, it has been quite a thrill to see everyone else find their own balance during this lock-down period. It has been exciting finally seeing people recognize that work done from home is still work. It has been amazing to see people realize and acknowledge & experience what my peers and I have been saying for ages: that working from home does not mean one is free all the time, but it means just that- work has to and is being done. It has been so great to welcome people into my world and to also help them get acquainted with striking the balance and establishing work boundaries especially when they can be so very easily be blurred while working from home. Besides helping people learn the ropes on WFH, I have also found immense joy in the increase in people trying out my recipes! With the lock-down and people reacquitting themselves with home cooking, I have seen you guys blossom into the most glorious home cooks! The banana bread craze came and died down, and I am happy my recipe too was among your favorites to have!
Things are slowly opening up, but the baking does not stop! As we ring in the cold season in Kenya, let us have something warm baking in our kitchens! You will totally love my cinnamon and ginger pumpkin bread!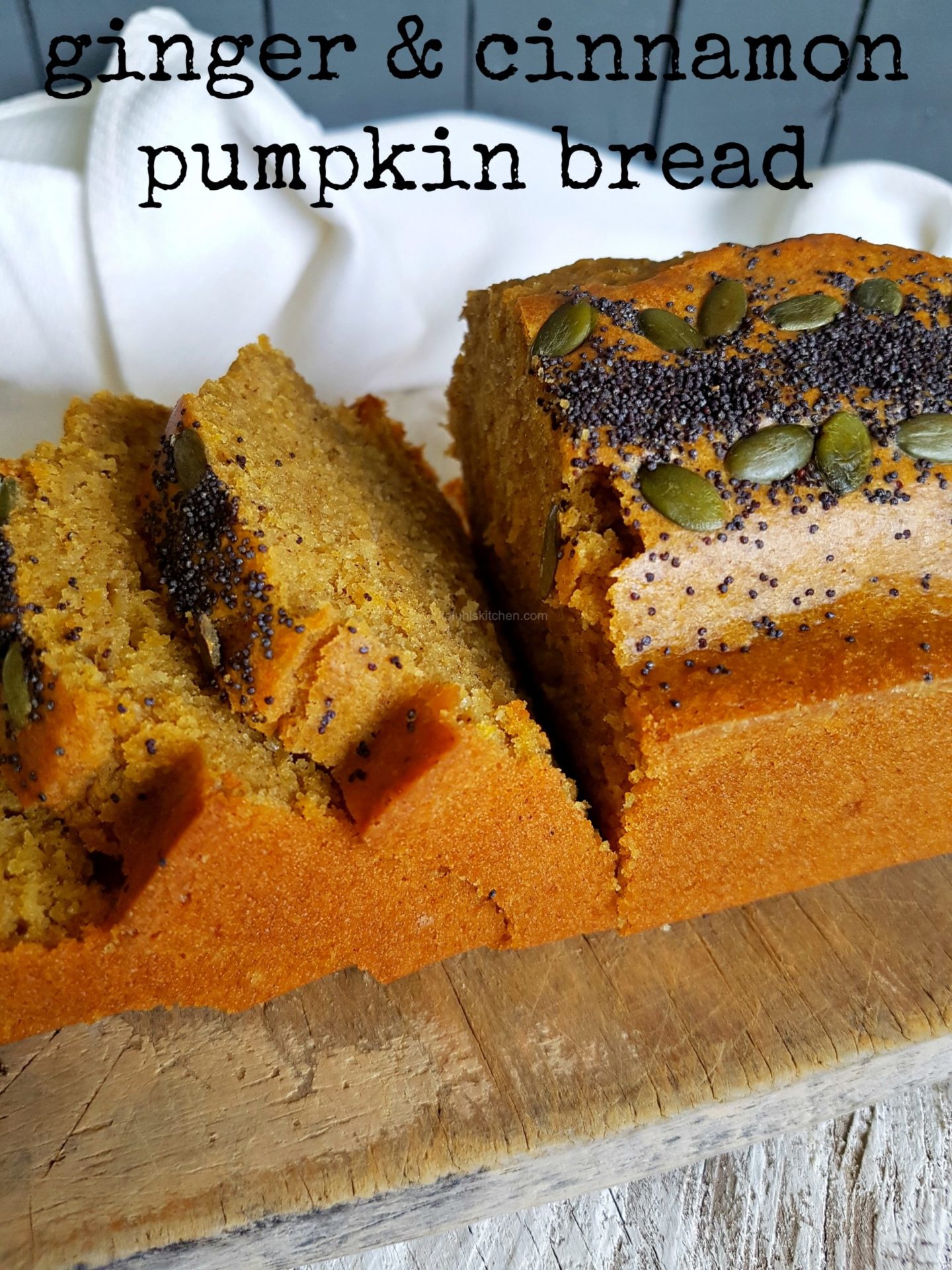 I made a dope vid to accompany the blog post. Do watch below, and subscribe!

PREP TIME: 20 MIN COOK TIME: 1 HOUR SERVES: 5
Ingredients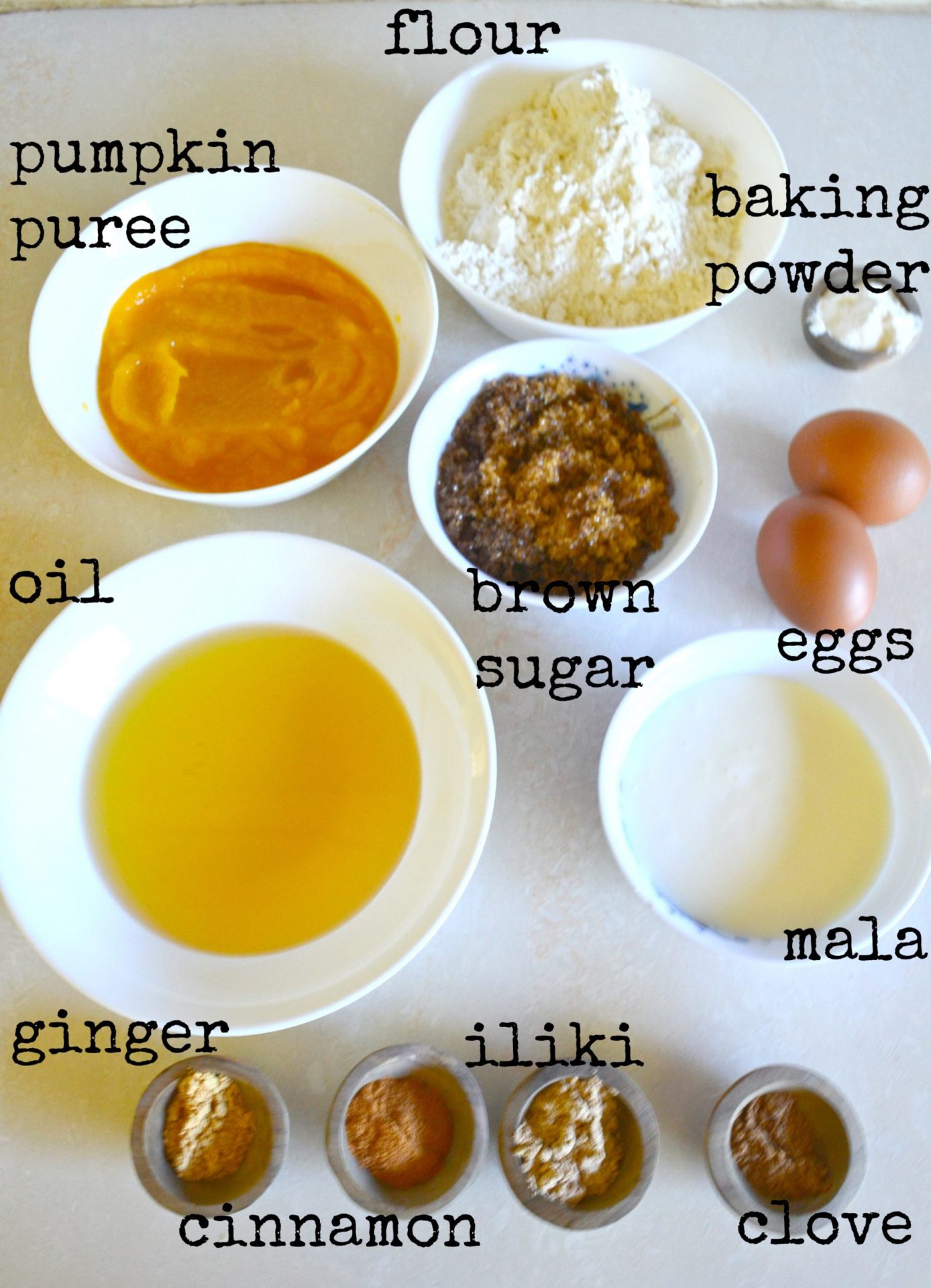 1 1/2 cup of all purpose flour
1 teaspoon of baking powder
1 teaspoon of cinnamon
1 teaspoon of iliki (cardamom)
1/2 teaspoon of clove
1/2 teaspoon of ginger spice
1 cup of pumpkin puree
1/2 cup of mala
1/3 cup of vegetable oil
5 heaped tablespoons of brown sugar
2 eggs
Method
*Before we get into it allow me to emphasize that with baking, you MUST be precise. Do not measure blindly, use measuring cups. Use the exact pan dimensions and oven temperature if you want the exact outcome as mine. Baking is a science and leaves no room for wander so exact outcome is dependent on you strictly following my instructions as indicated. Poa?*
Begin by pureeing your pumpkin. That will simply involve peeling and boiling the pumpkin, which will take about 10 minutes, or even less if you chop your pumpkin into small pieces. Once completely soft, proceed to blend until completely smooth. If you prefer not to boil, Slice your pumpkin into pieces and bake for about 2 hours then mash. Either method is fine, you will still get your pumpkin puree at the end. I chose the shorter, faster route.
In place of pumpkin, butternut would work perfectly as a substitute. Preparation would be the same.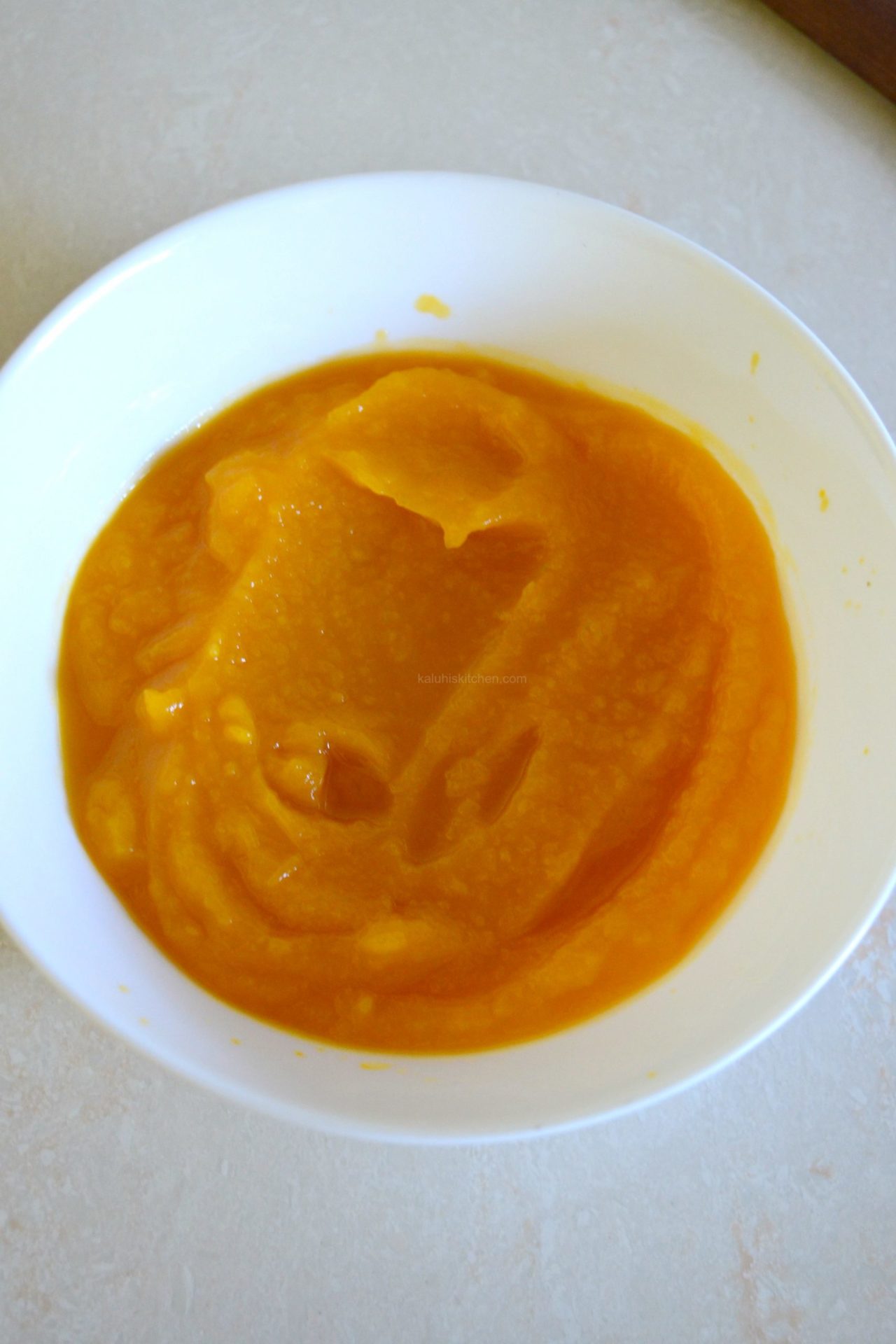 You will need three bowls for the next steps. In the first, whisk the brown sugar and the eggs until smooth and silky. The molasses of the brown sugar go so so well with the spices I chose for this recipe and also give it a rich deep color. Make sure you use brown sugar.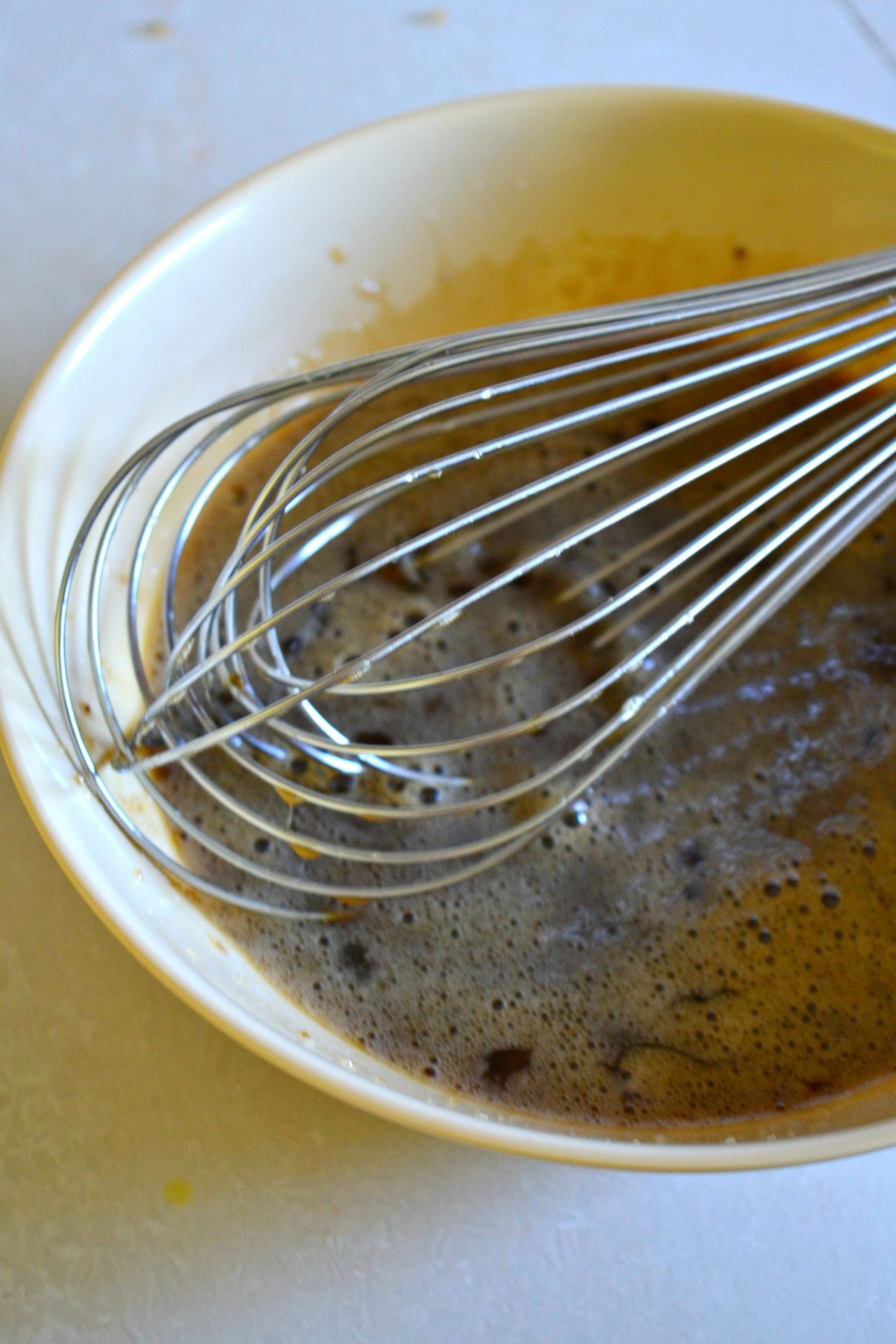 In another bowl, mix the oil, the pumpkin puree we have just prepared and the mala until combined. Mala is fermented milk and in place of it- especially to my non-Kenyan readers- use buttermilk/plain yoghurt/kefir/amasi. As for the oil, any vegetable oil will work fine for this.
It will look like this once you are done and you can check the exact consistency from the YouTube vid at 4.33: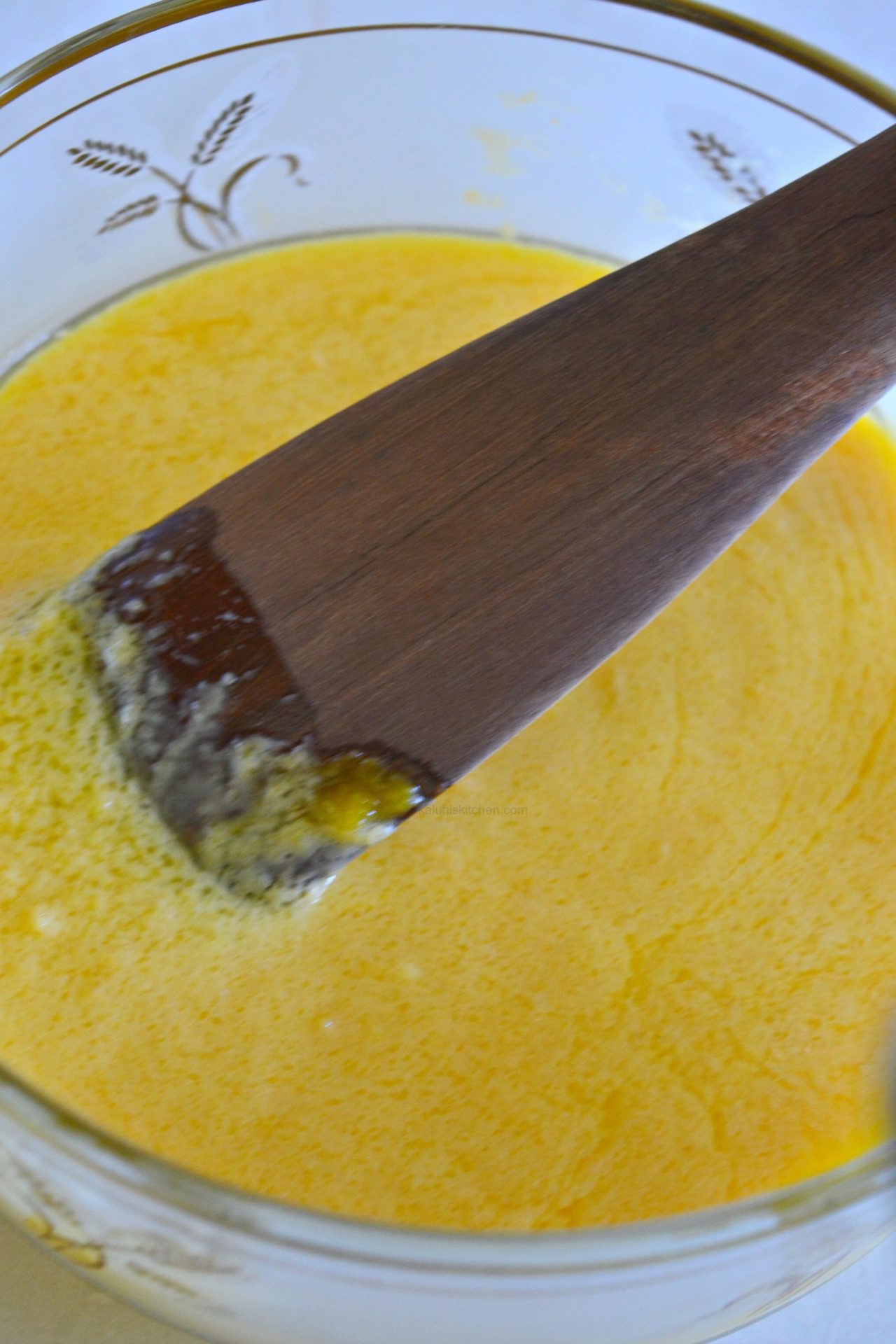 In the final bowl, sieve together the dry ingredients. The flour must be meausured using a measuring cup, not any other random cup (ya chai, ya uji, ya mala, ya wine,) but a standard, universal, baking measuring cup. If you fail to use a measuring cup, i can bet on my life your bread will backfire. You can find proper measuring cups in any well stocked supermarket, a set costing about 400 bob so please go cop your set. All four warm spices I chose for this recipe are available in any well stocked supermarket as well- price ranging 60 bob-120 bob so make sure you cop some so that the flavor is spot on as mine is.
Pour in the brown sugar mixture into the bowl with dry ingredients, followed by the pumpkin mixture and mix it all in. See the consistency your batter must have at 6.21-6.23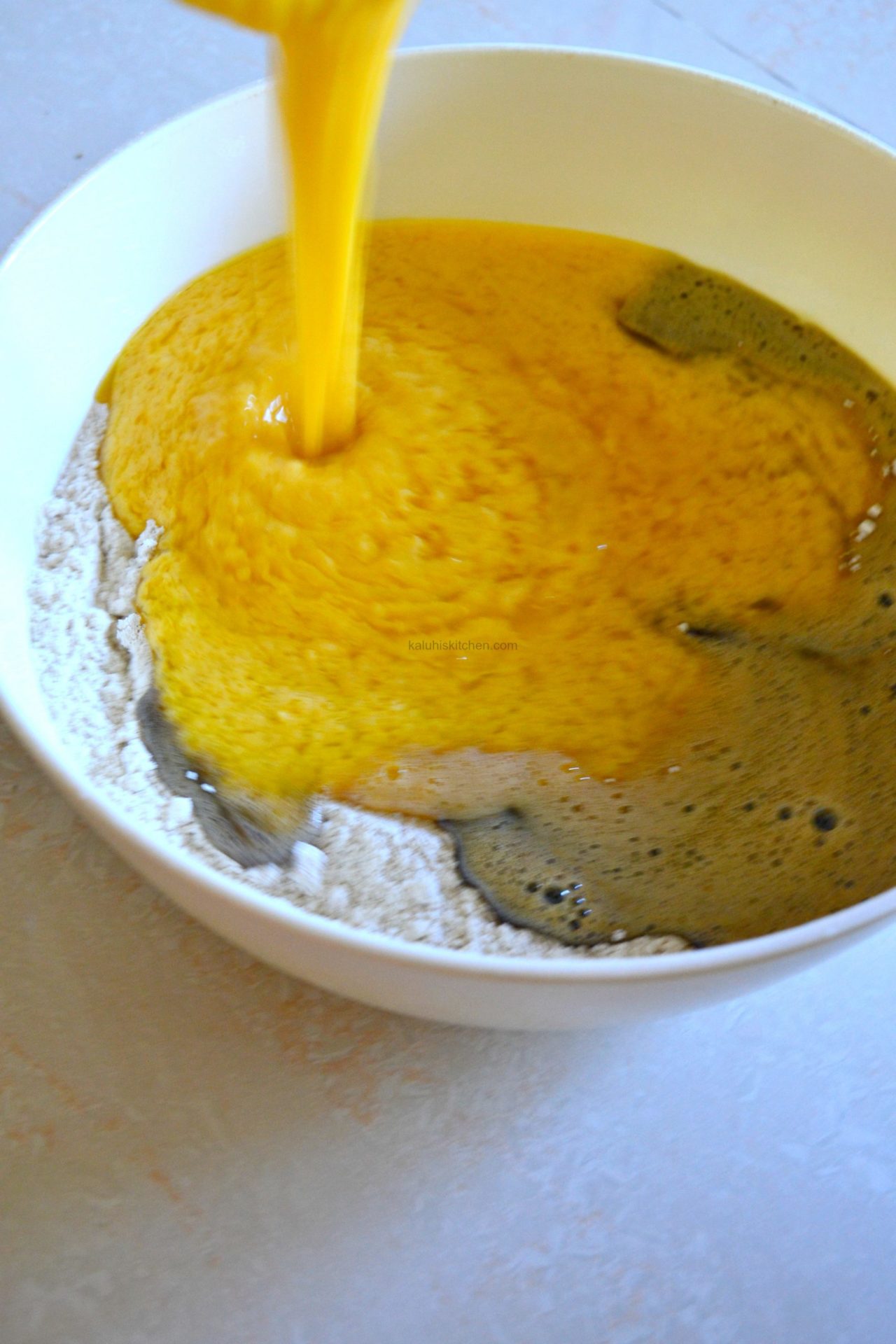 Once combined, pour the batter in a greased and dusted bread pan. The dimensions of my pan are 9×5, which I bought from Tuskys at 400 bob but Shoprite have them as well. Do remember as I mentioned at the beginning, you will need the correct tin dimensions if you desire an outcome such as mine. If the dimensions/tin are altered (e.g. you deciding to use a glass 15×13 casserole dish instead), so shall your outcome be different too.
We grease and dust our pans so that the bread can be removed with ease once it has baked.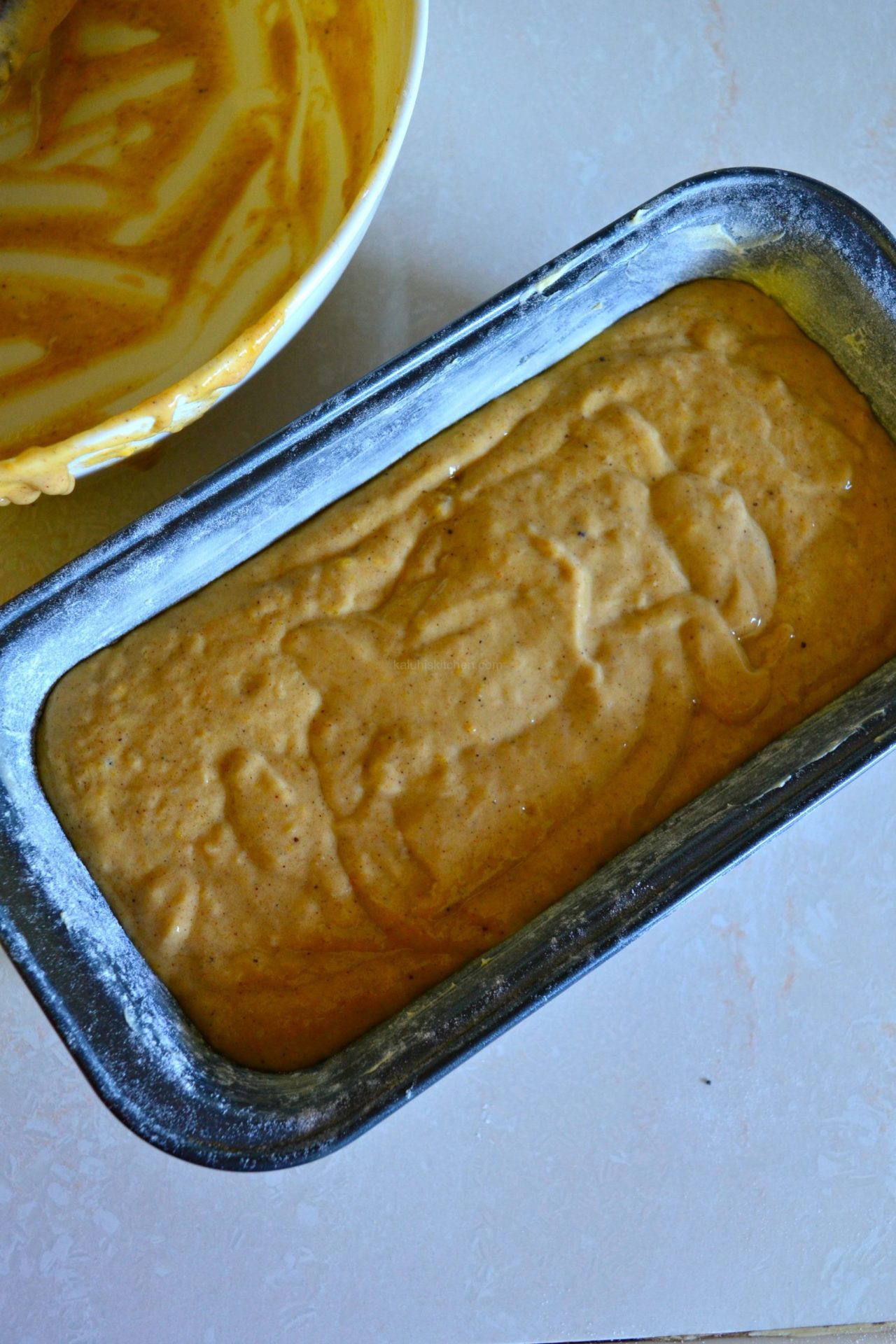 The garish is completely optional, however I chose to garnish with poppy and pumpkin seeds. As you are garnishing, ensure your oven is preheating at 170c, because we will be baking the cake at 170c. Preheating takes a short amount of time, about 3 minutes- slightly more or less depending on the power of your oven.
**
From my instagram DMs, I noticed people putting their cakes in a cold oven and completely skipping preheating. Yaani, once the batter and tin is inside the oven, that is when they switch on the oven. Makosa! Your oven should already be hot, and at the temparature the cake bakes at by the time you place the tin in the oven to bake. When a recipe says Cake X bakes at 200, it means you must preheat your oven at the same 200c so that the time your cake tin is placed in the oven, it already starts baking at the right temp. For this recipe, because we are baking our bread at 170c, that means you must preheat the oven at 170c so that by the time your bread tin goes into the oven it starts baking at the correct temp tena evenly.
If you start with a cold oven, your bread/cake bake unevenly and you will encounter the issue of sogginess. Preheating is important. Always preheat and make sure your cake/bread batter is placed in a hot oven and at the temparature it will bake at.
**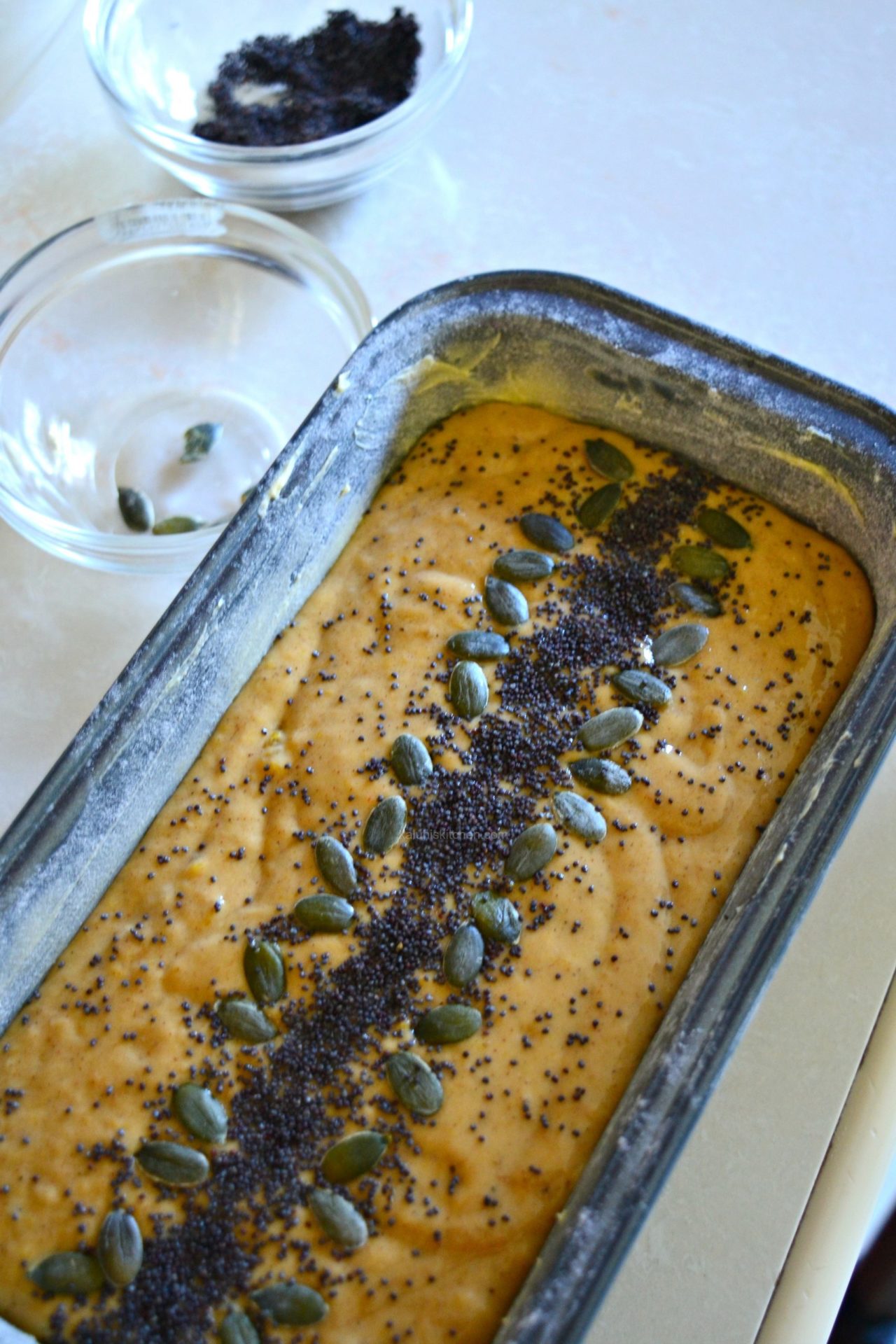 Once the garnish is done, place in your oven & let this bake at 170°c for an hour. Once done, slice and serve with some hot chai masala! Look at this gorgeous baby!! Look at that crumb!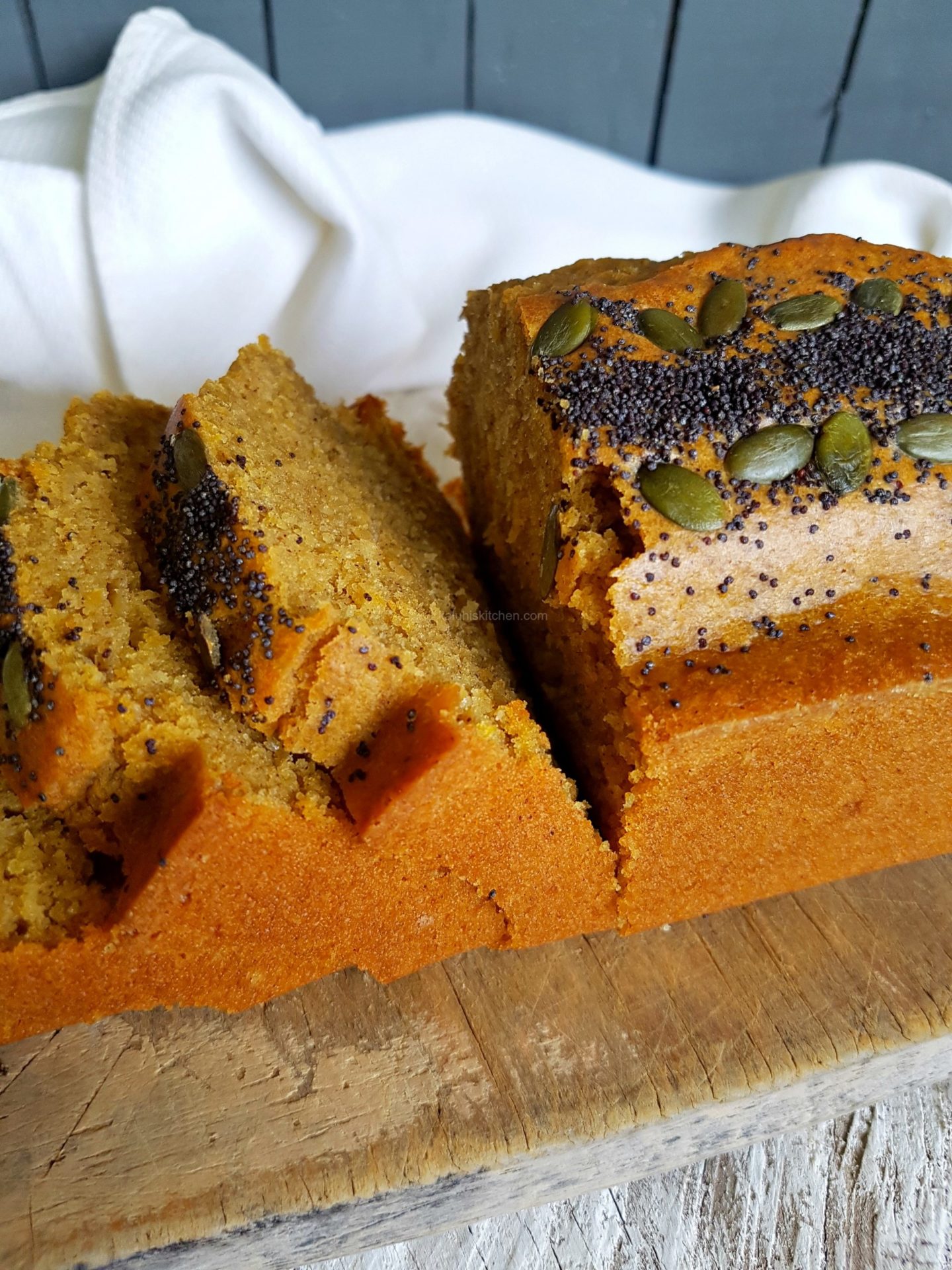 I love how perfectly soft this was! The sweetness of the pumpkin was brought out by the brown sugar and perfectly complimented by the four warm spices we used. The cinnamon, clove, cardamom and clove perfectly warmed up the pumpkin and really brought it out and allowed it to shine as the main ingredient. The mala made this so perfectly soft and spongy and in combination with the oil, we got that full, round crumb we love for our pumpkin bread. It is perfect as a snack, perfect for breakfast and perfect as a night snack with some ice-cream. My banana bread recipe is a star, but my mom said she loves this one more and we all know moms are always right so y'all have to give this a shot!!
Ona vile zimelaliana… ziko soft hadi ziliangukiana tu!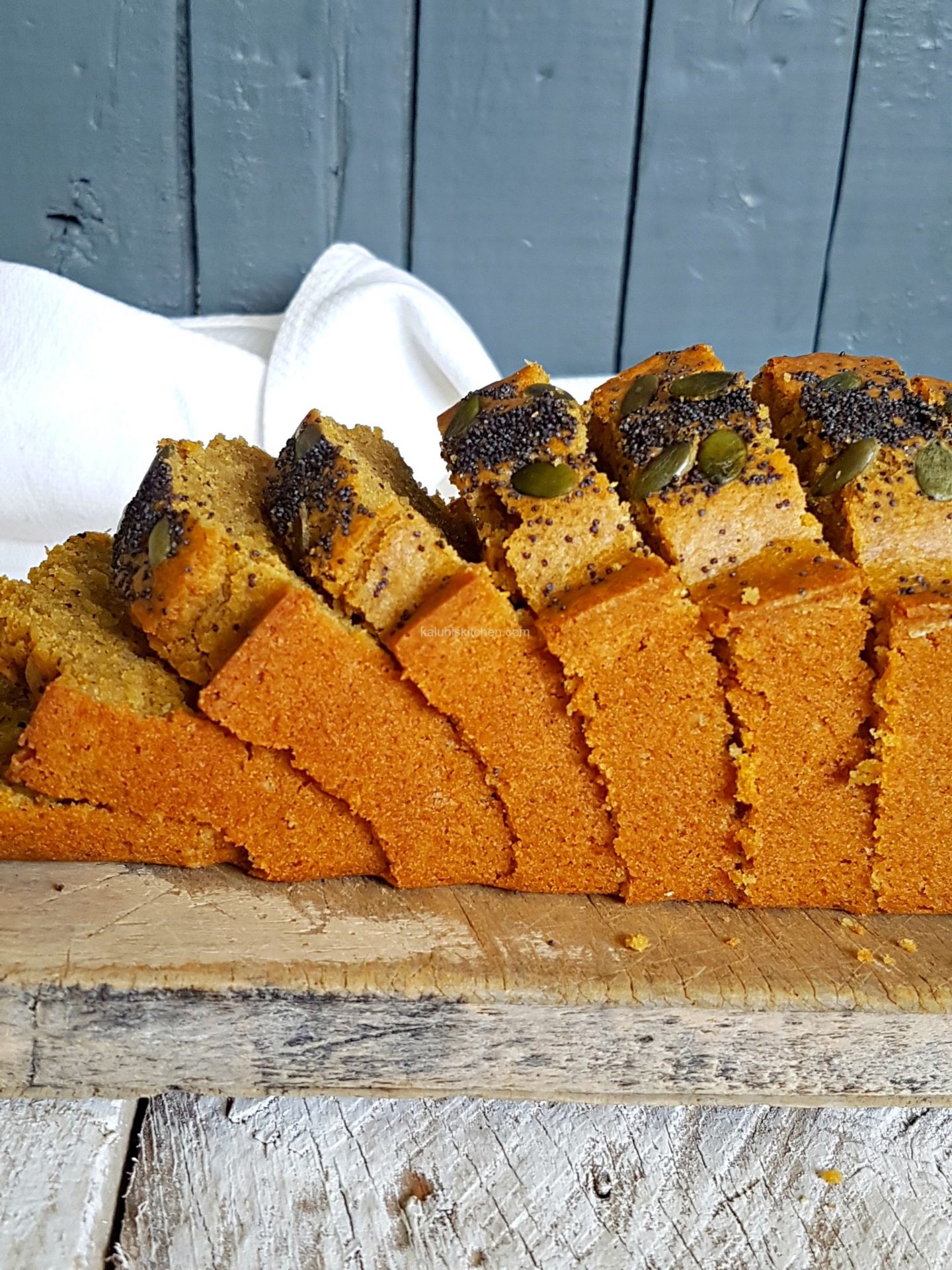 I cannot wait for you guys to try this out! I cannot wait to see your pictures once you do! Do subscribe to my channel as well, we are on our way to 50k subbies and I would love to have you as part of my fam.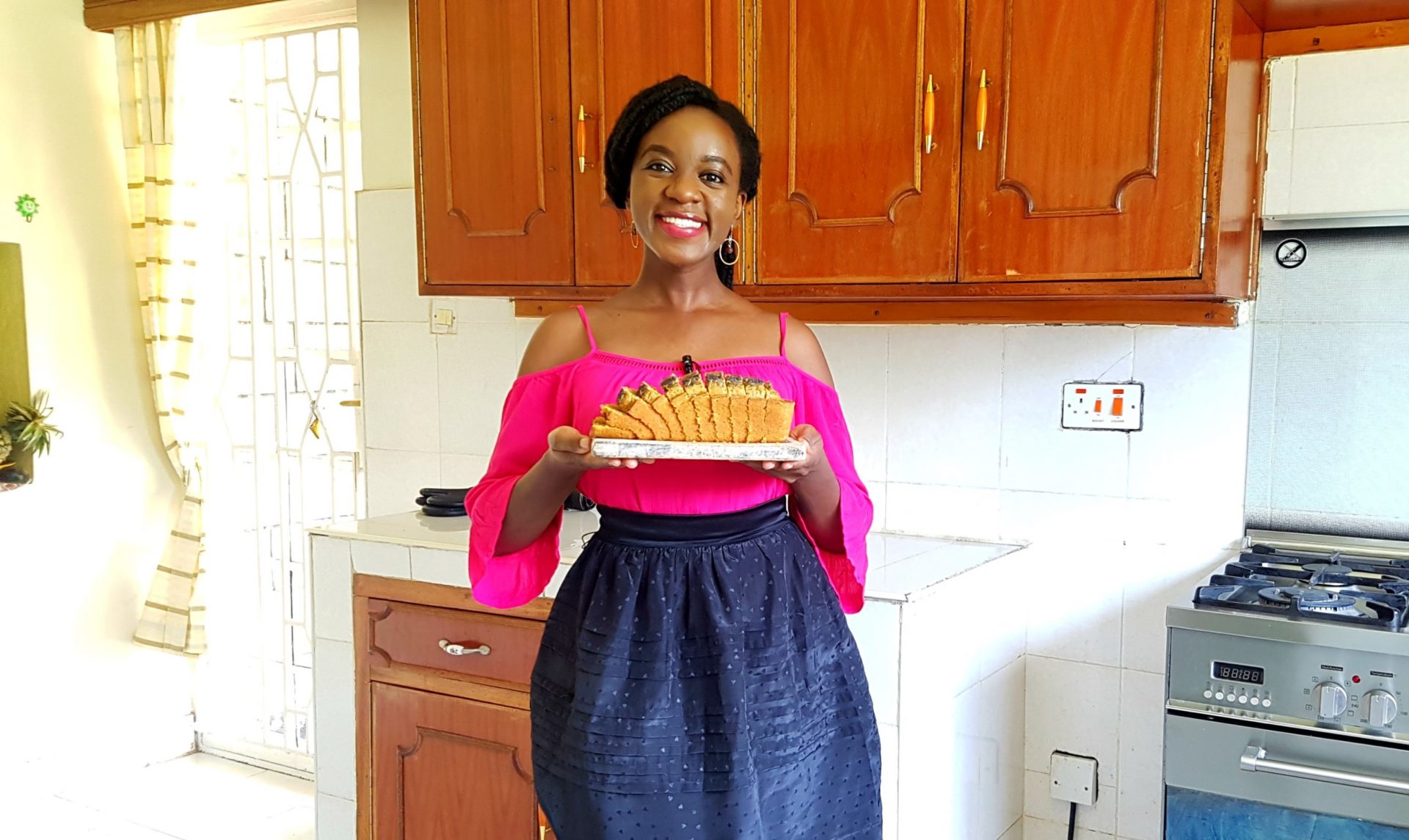 Much love!
-K
---
Get your downloadable recipe here :))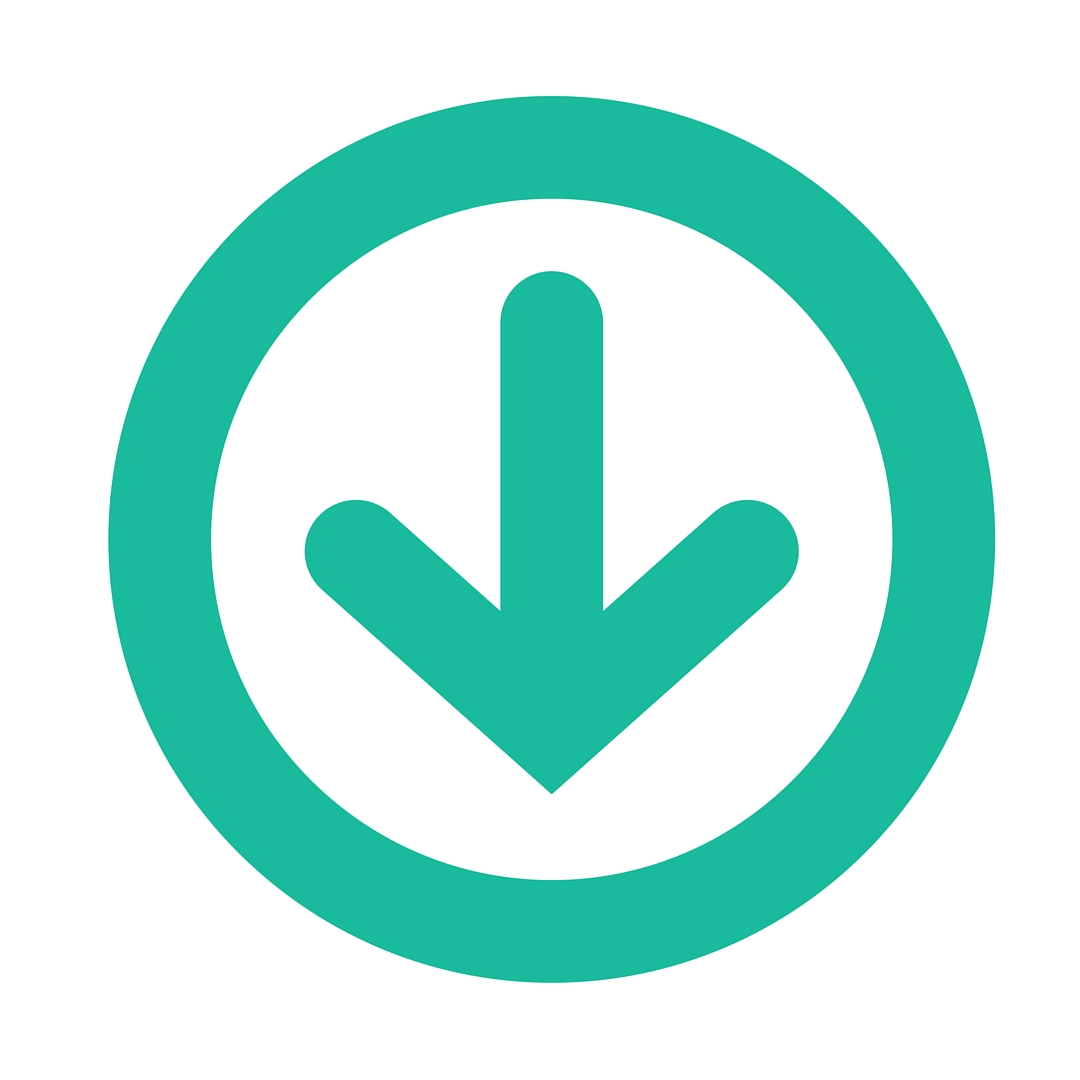 ---
All content and images are copyright protected by



Do not copy in part or whole without giving due credit.
---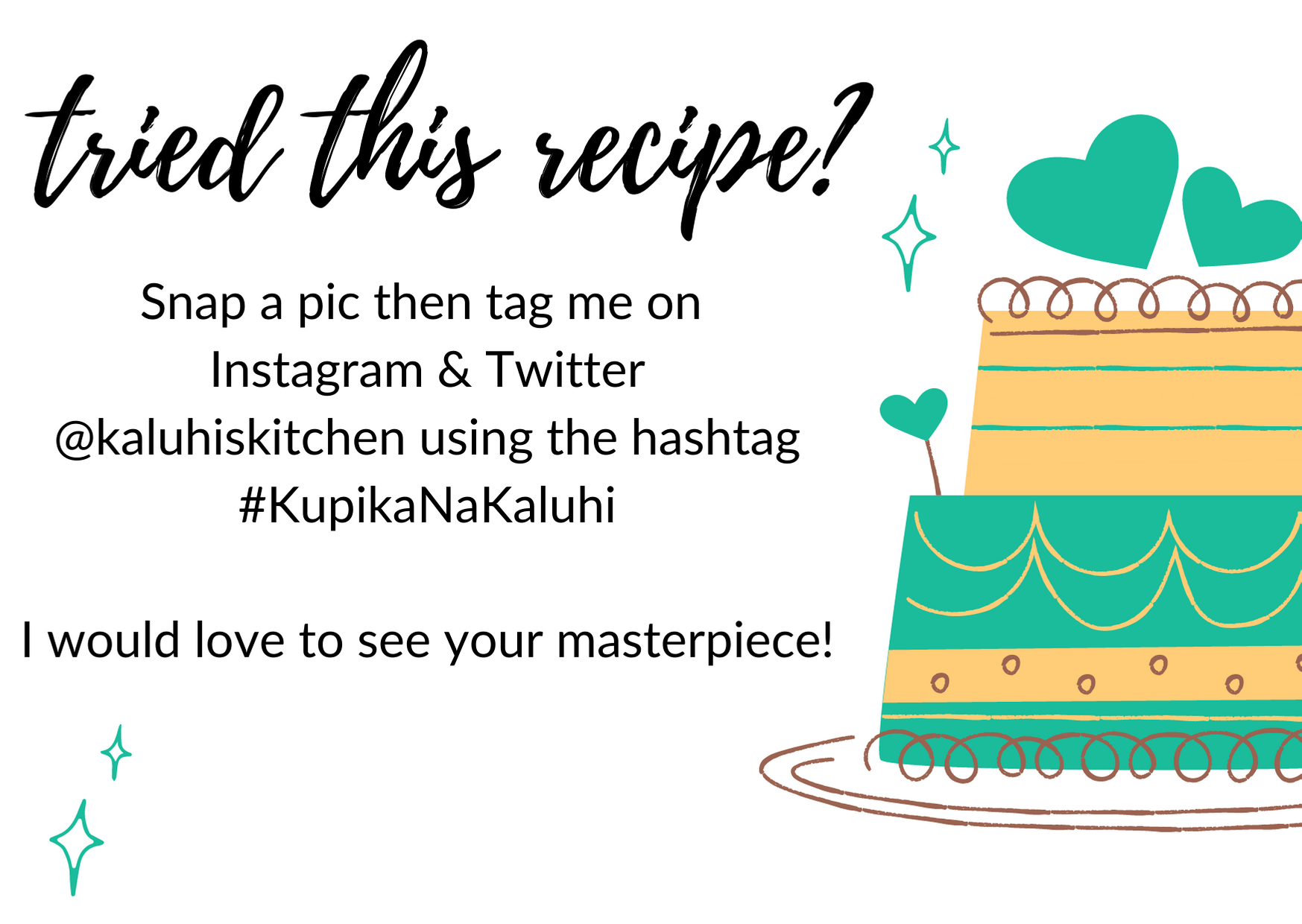 ---