Would you believe me if I told you I have the best banana bread recipe in the whole world for you? Would you believe me if I told you it is crazy easy to make, and the moistest you will ever lay on your tongue? If you have been following me long enough, you know very well when I tell you something is amazing, that means it is!!
The weather has since changed and we are in the cooler months of the year. We have swapped possets we enjoyed in January nights and now, indulging in warm, fresh, delicious banana bread for cold June/July nights. *Daenerys' voice* Shall we begin?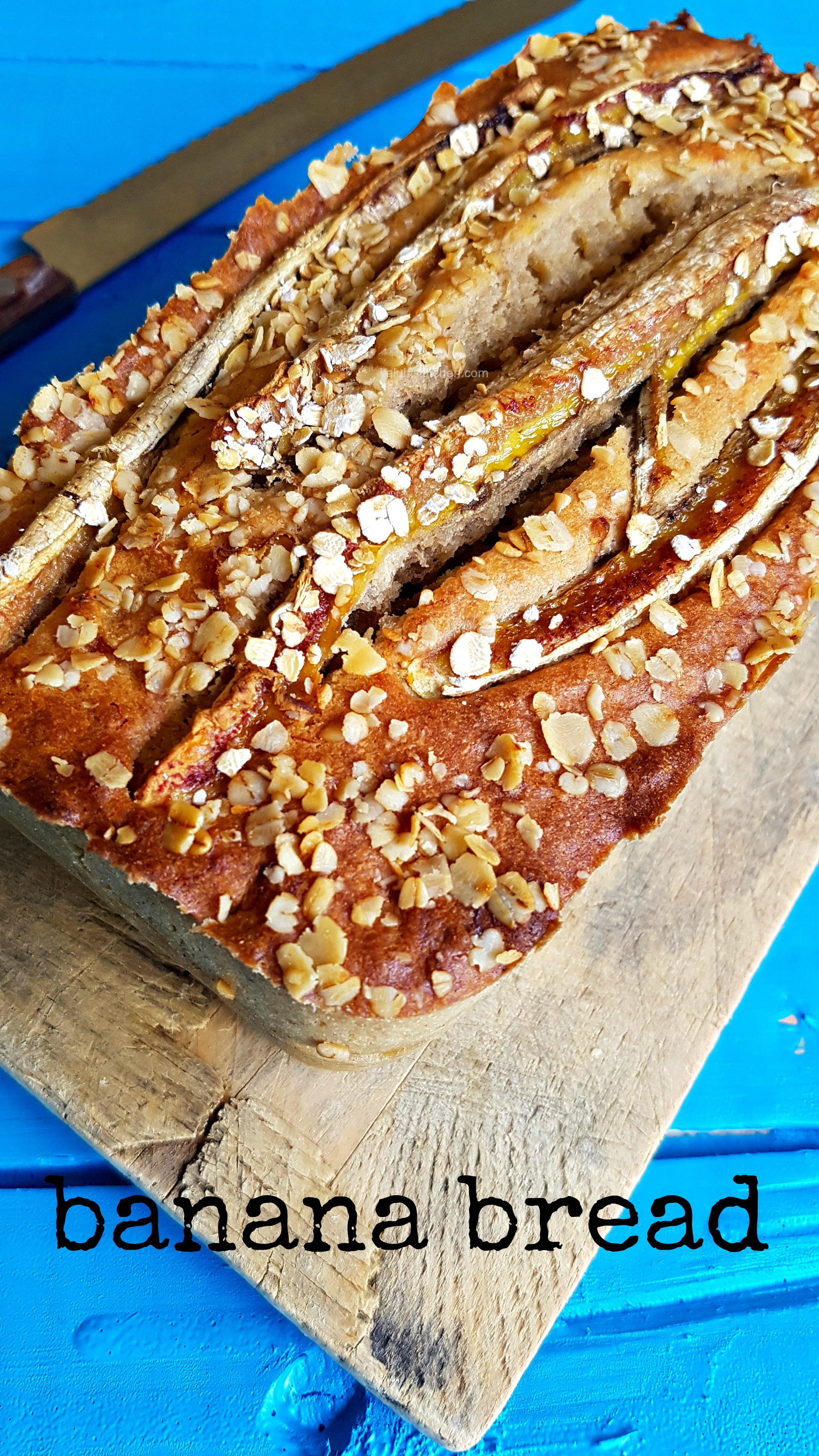 I made a dope vid to accompany the blog post. Do watch below, and subscribe!

PREP TIME: 15min    COOK TIME: 90min        SERVES: 5
Ingredients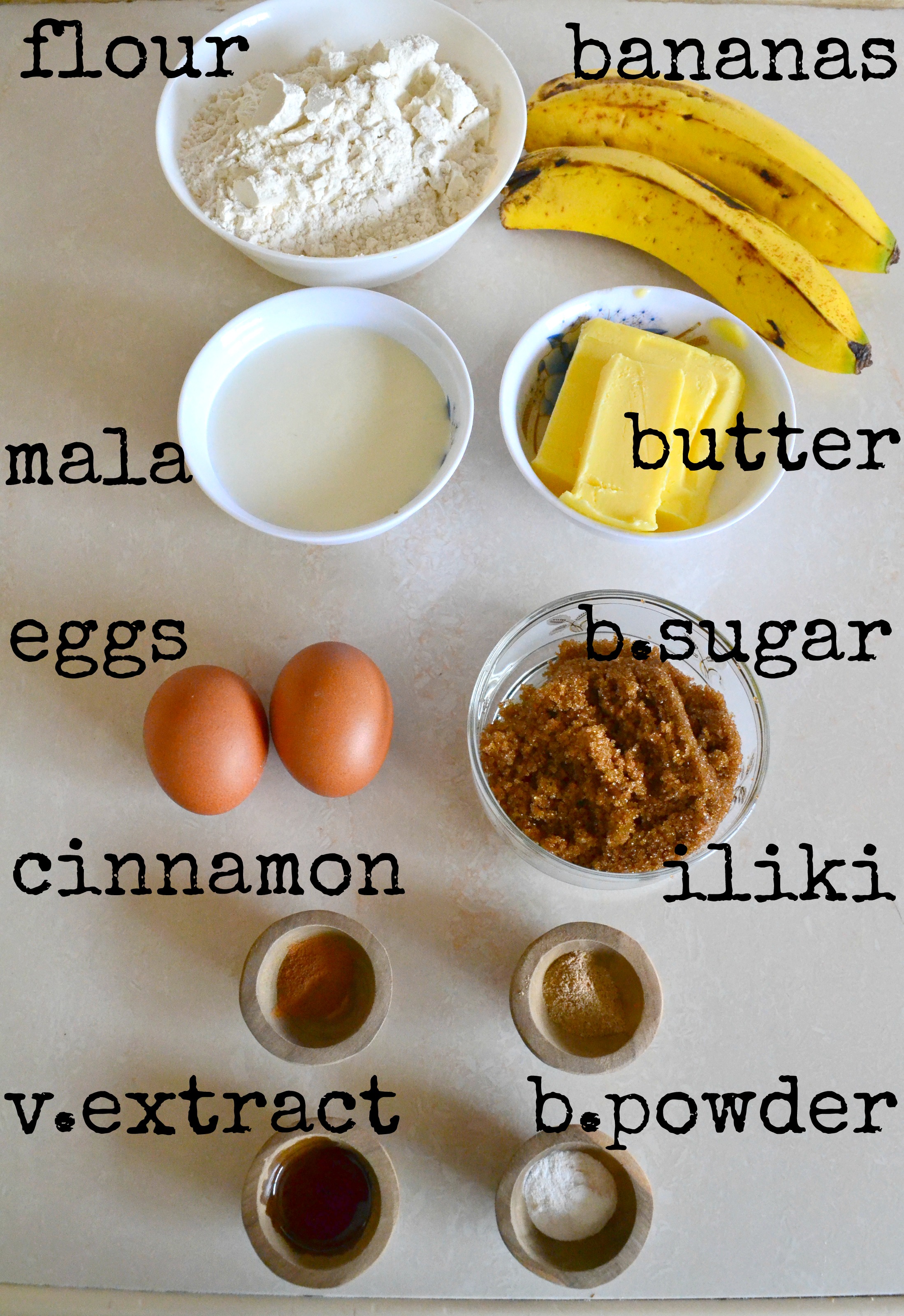 3 large bananas
2 cups all-purpose flour
1 teaspoon of vanilla extract
1 cup of mala
1 teaspoon baking powder.
1/2 teaspoon ground cinnamon
1/2 a teaspoon of iliki (cardamom)
1/2 cup unsalted butter, softened to room temperature.
5 tablespoons of dark brown sugar.
2 large eggs, at room temperature
Method
In a bowl, whisk the butter and the sugar until fluffy. I used brown sugar as opposed to white sugar as I feel brown sugar enables the flavor of banana to blossom and the molasses make this even richer. You can use normal sugar, but if you can get your hands on brown sugar, go with that coz it's the best for this.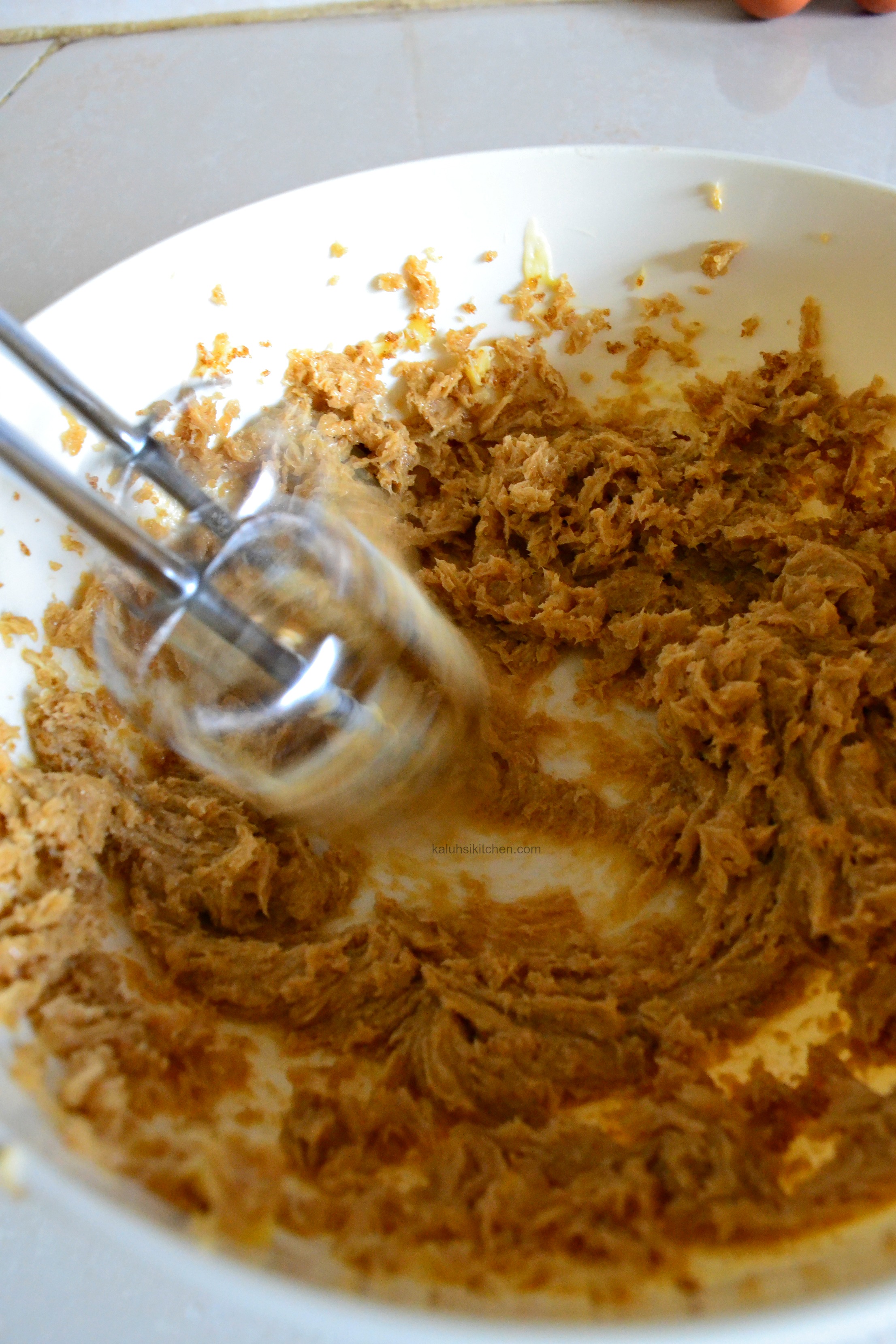 Add the eggs and the vanilla extract then whisk it until light yellow and frothy.
In a separate bowl, add the flour, baking powder, cinnamon and iliki. Mix it all up until combined. Pour the dry ingredients into the bowl with the wet.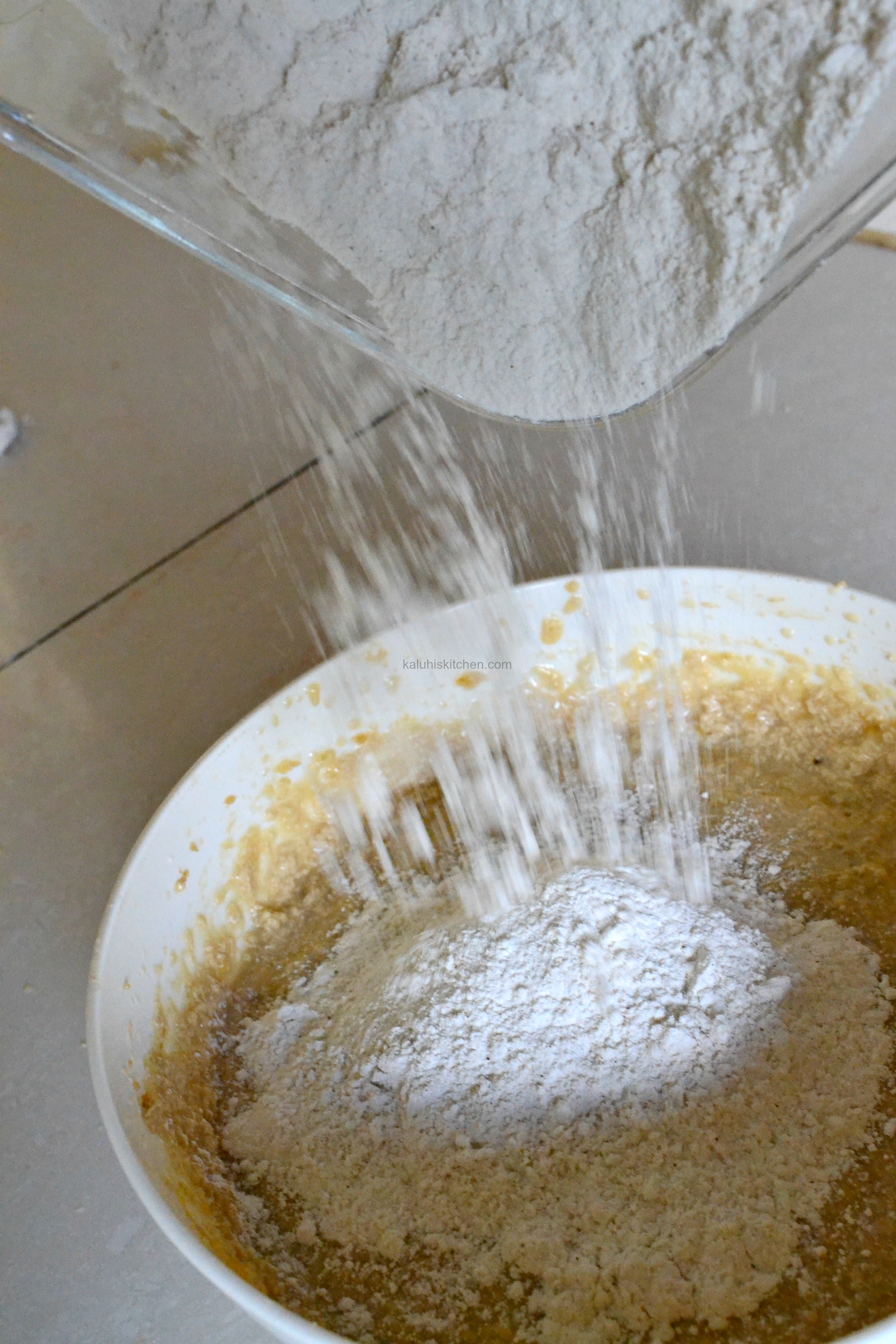 The main ingredient for this is obviously the bananas. Make sure they are ripe, and the spottier the skin, the better. If you have a huge batch of bananas that you cannot finish papo hapo na zinaanza kuoza, peel them, wrap them in cling film them freeze them. When you need to bake with them, remove a couple, let them thaw, then proceed.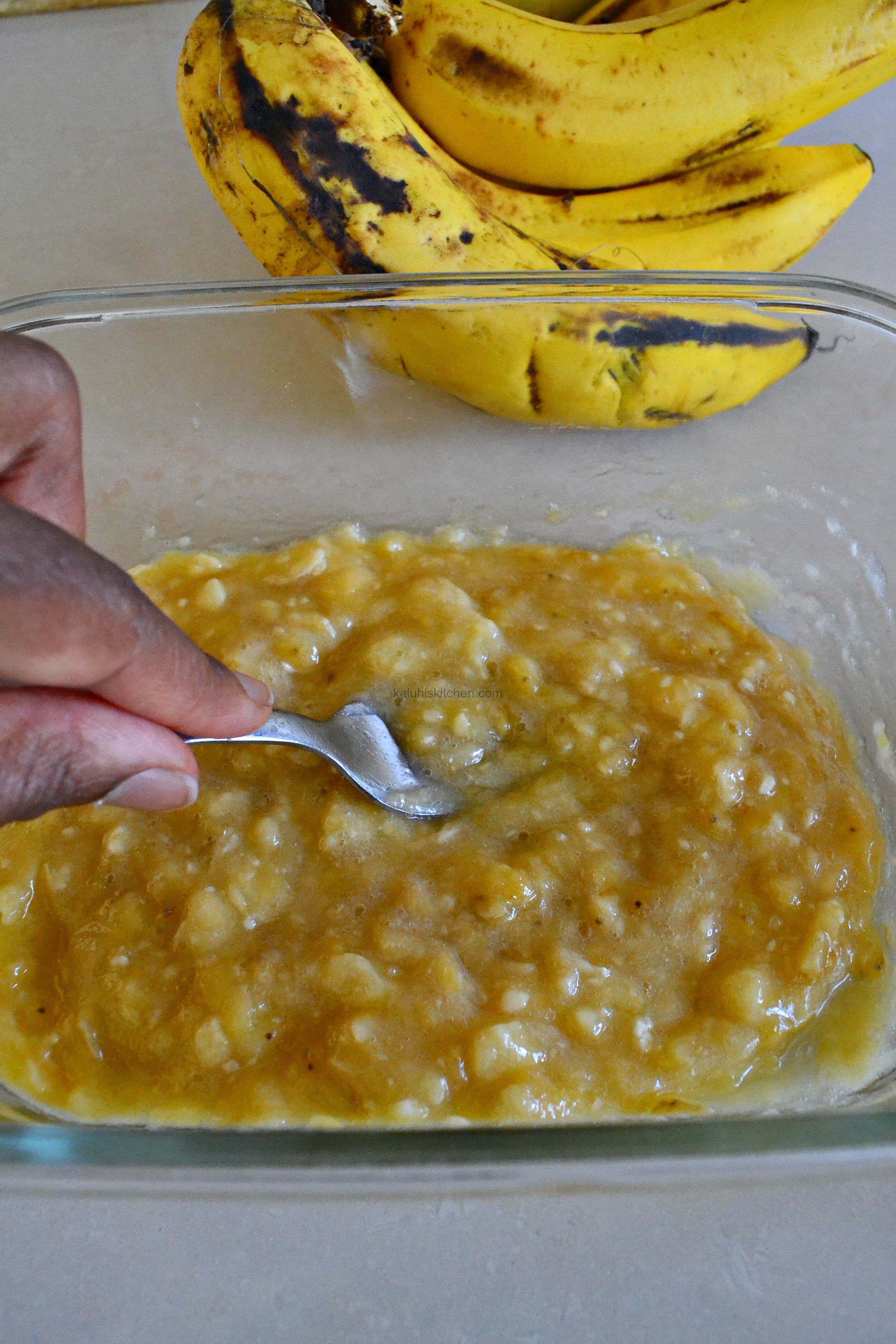 Then add your mashed bananas, pour in the mala, and then mix it in until JUST combined. I used mala because it enables the bread to be super moist. It is a major ingredient and a game changer as well and one that MUST be in this recipe. You can use sour cream/plain yoghurt as a substitute too.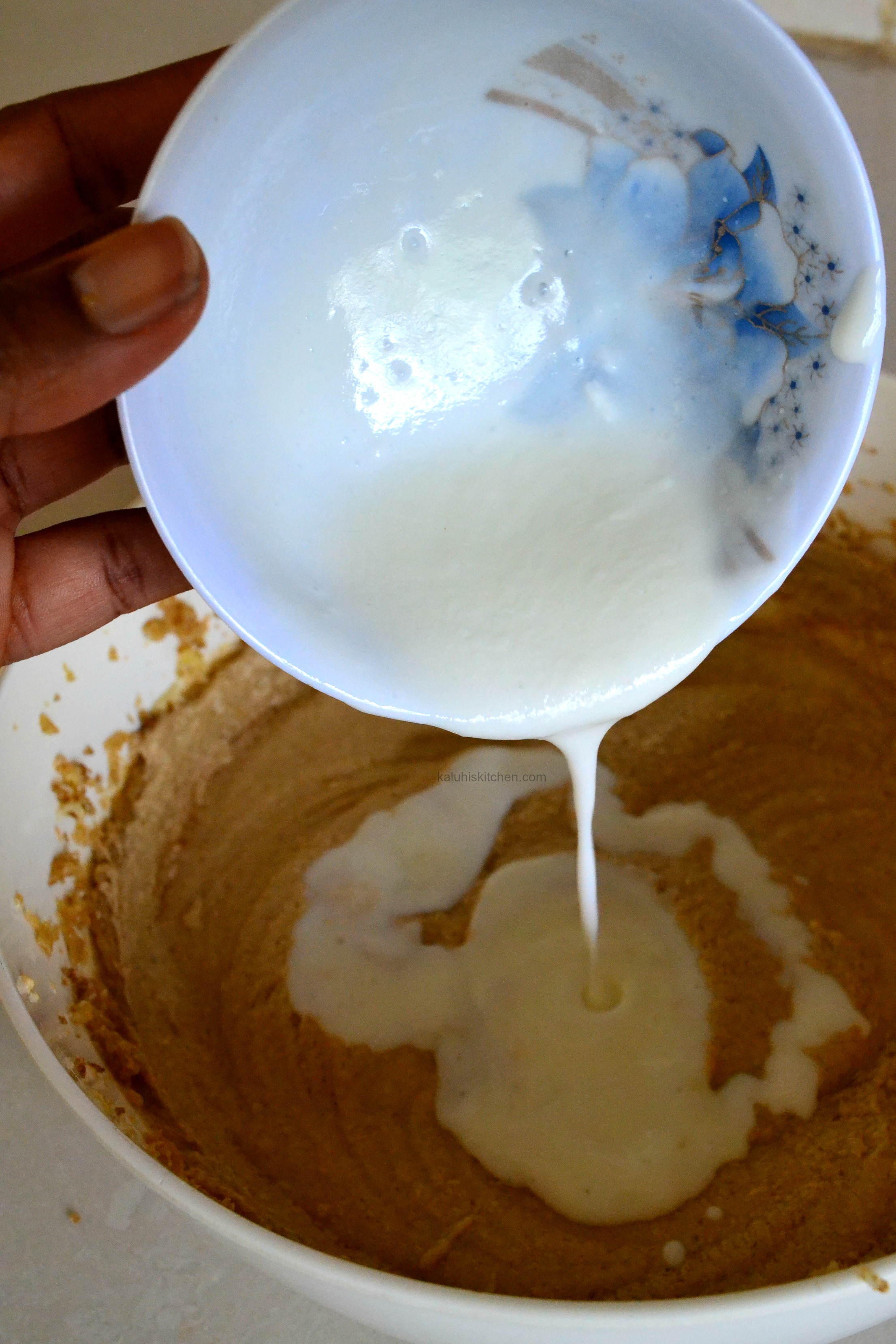 Make sure you watch the video to see the correct consistency of the batter. Be careful not to overwhip because it needs to retain the air bubbles that will make this fluffy.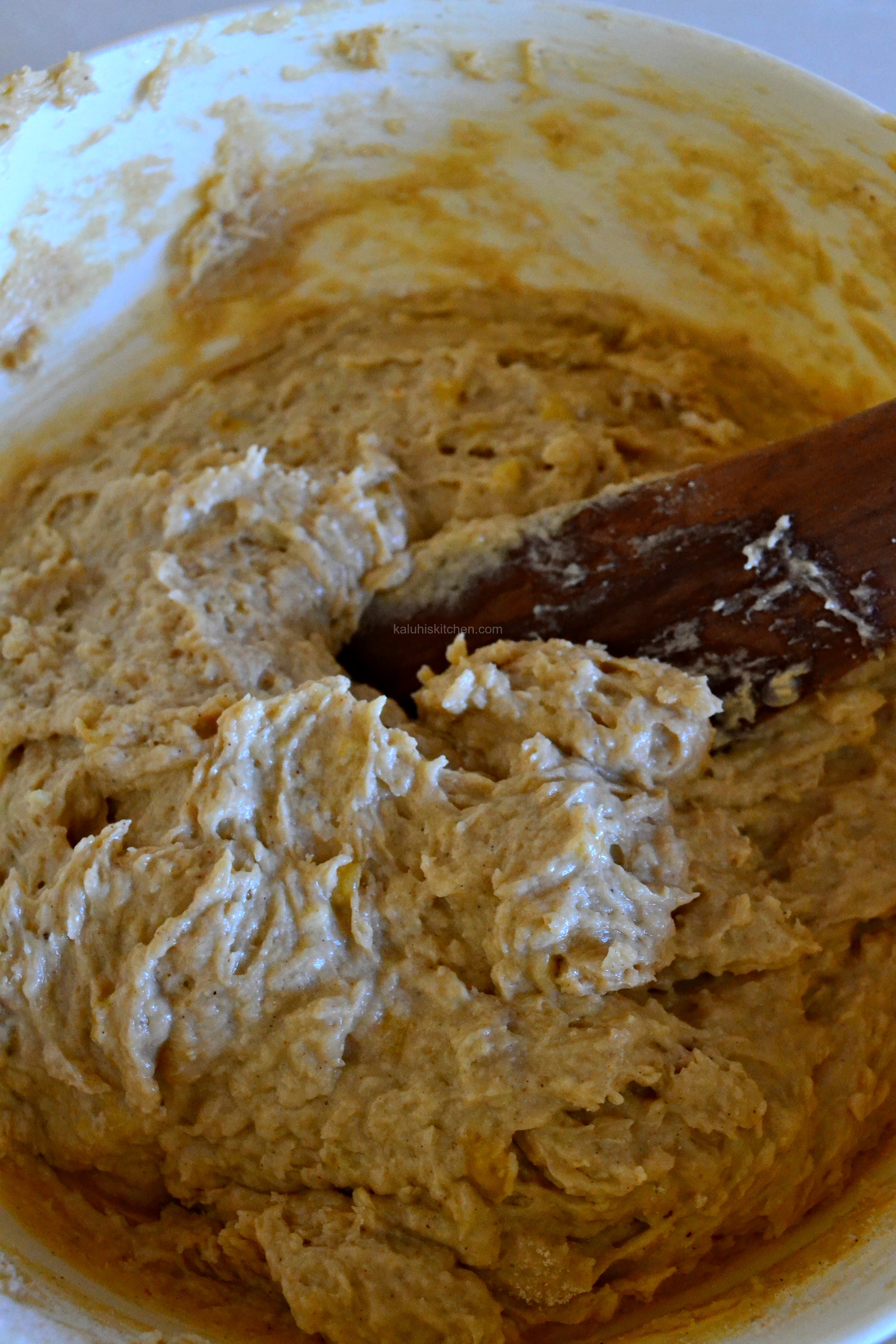 Pour this into a 9×5 pan (bought mine from tuskys) – greased and dusted. I garnished the top with some sliced banana and some rolled oats too. It's optional, but I fancied mine to look that way.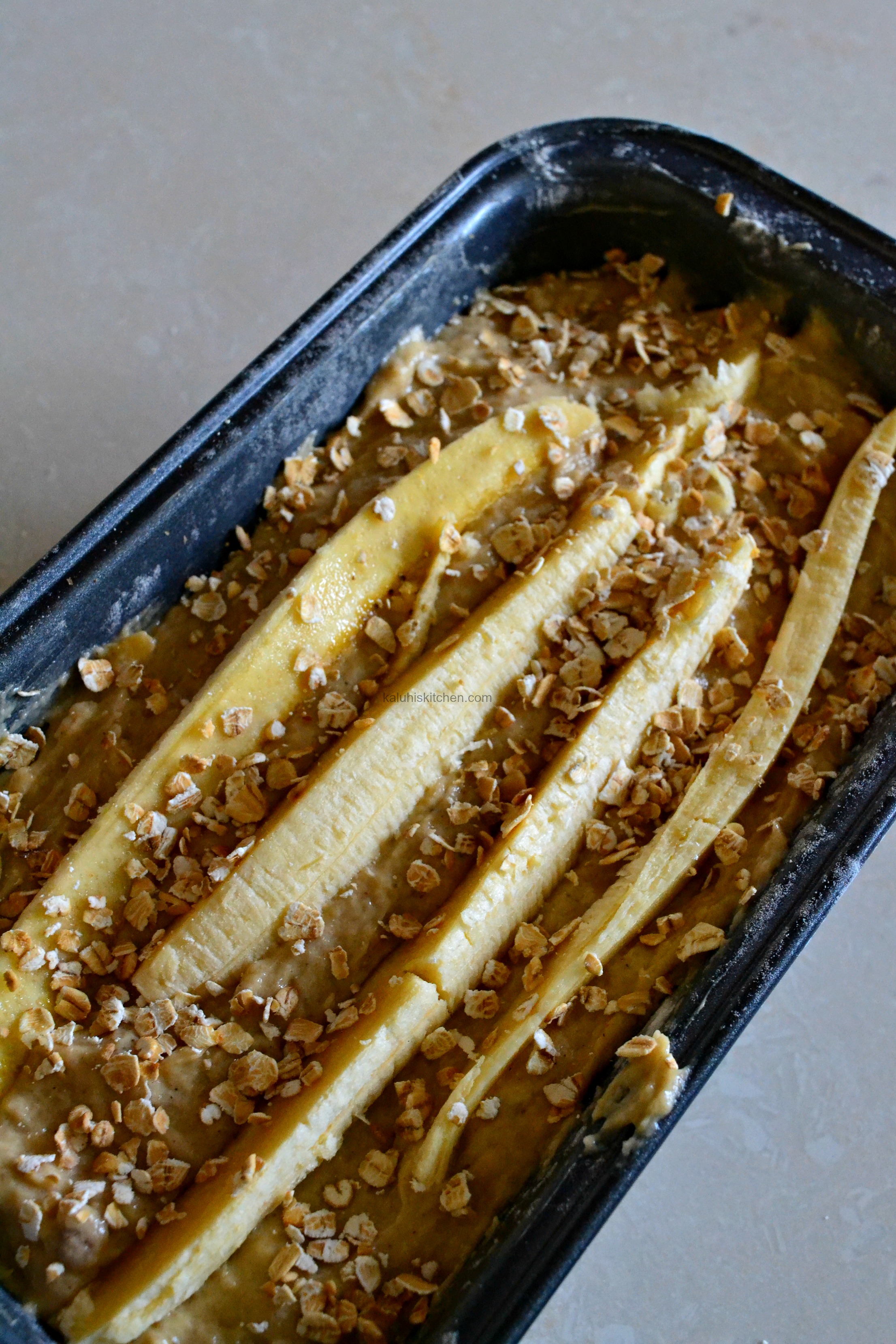 Proceed to  bake at 180 degrees for 90 minutes. At the 45 min mark (halfway), loosely cover it with foil, so that the top does not brown too much, then return it to the oven and finish baking for the remaining 45 min. Remember, time will be less or more depending on the size of pan you use, so PLEASE employ your common sense and adjust time accordingly. Always test for doneness. Pass a skewer through once done and if it comes out clean, you are done.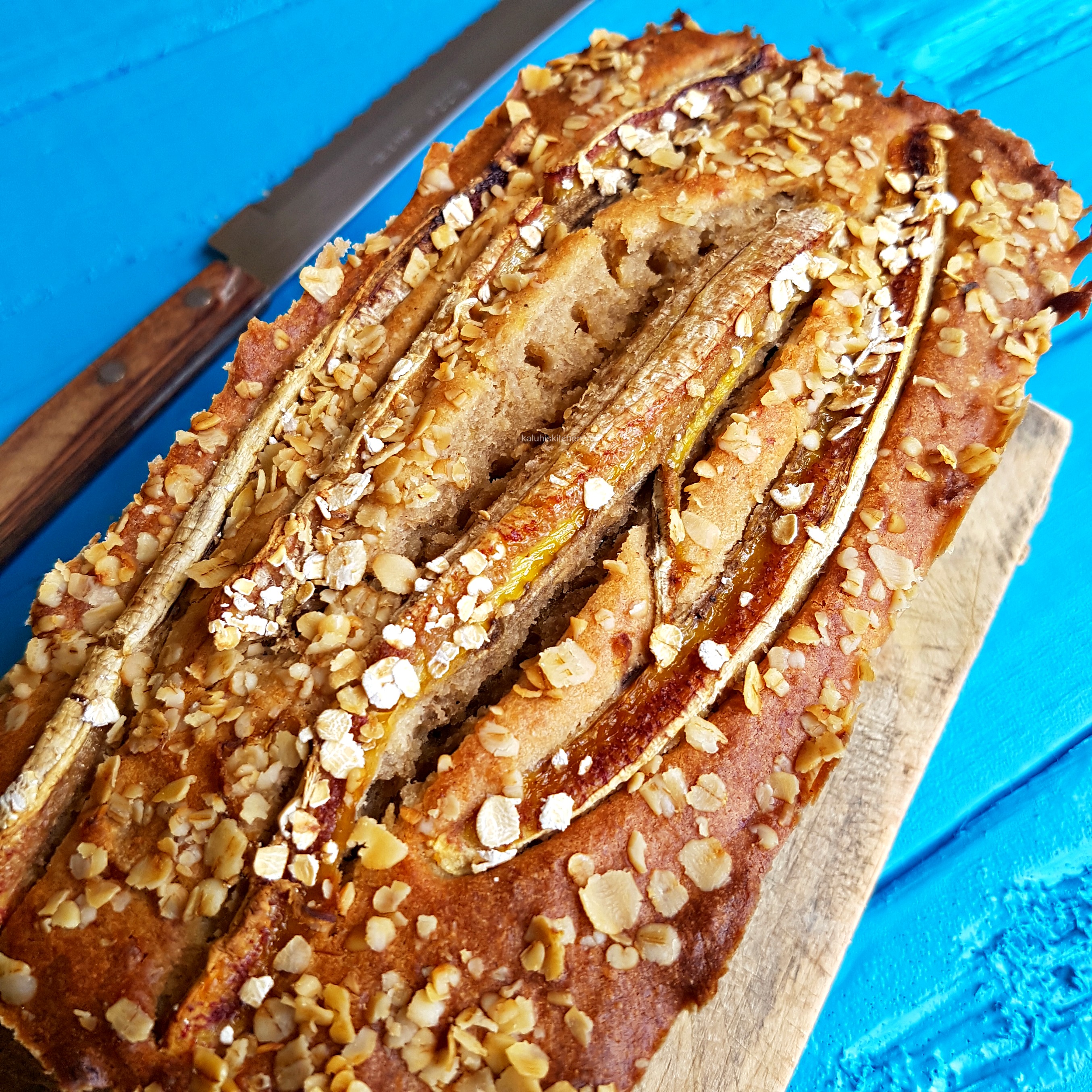 Moist, flavorful, warm spicy, perfectly crunchy top, and very soft body! Nothing is more perfect than that! You can make some on sunday and eat some over the week- that is- if it will last through the day anyway! Just warm it for 20 seconds and it will be as good as freshly baked!!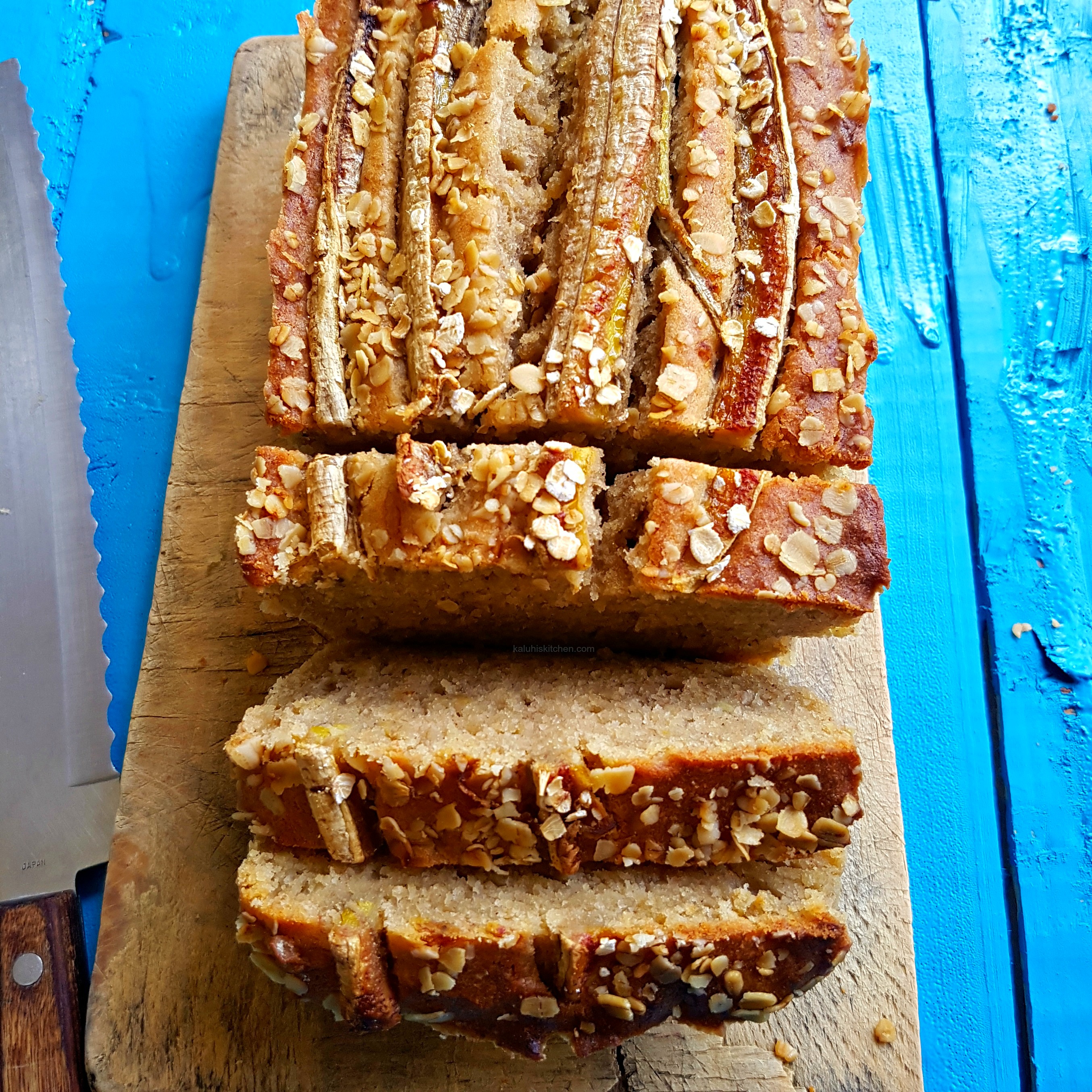 Serve yours with some tea, or coffee, or some custard – and because it is this soft and moist, you can even have some on it's own!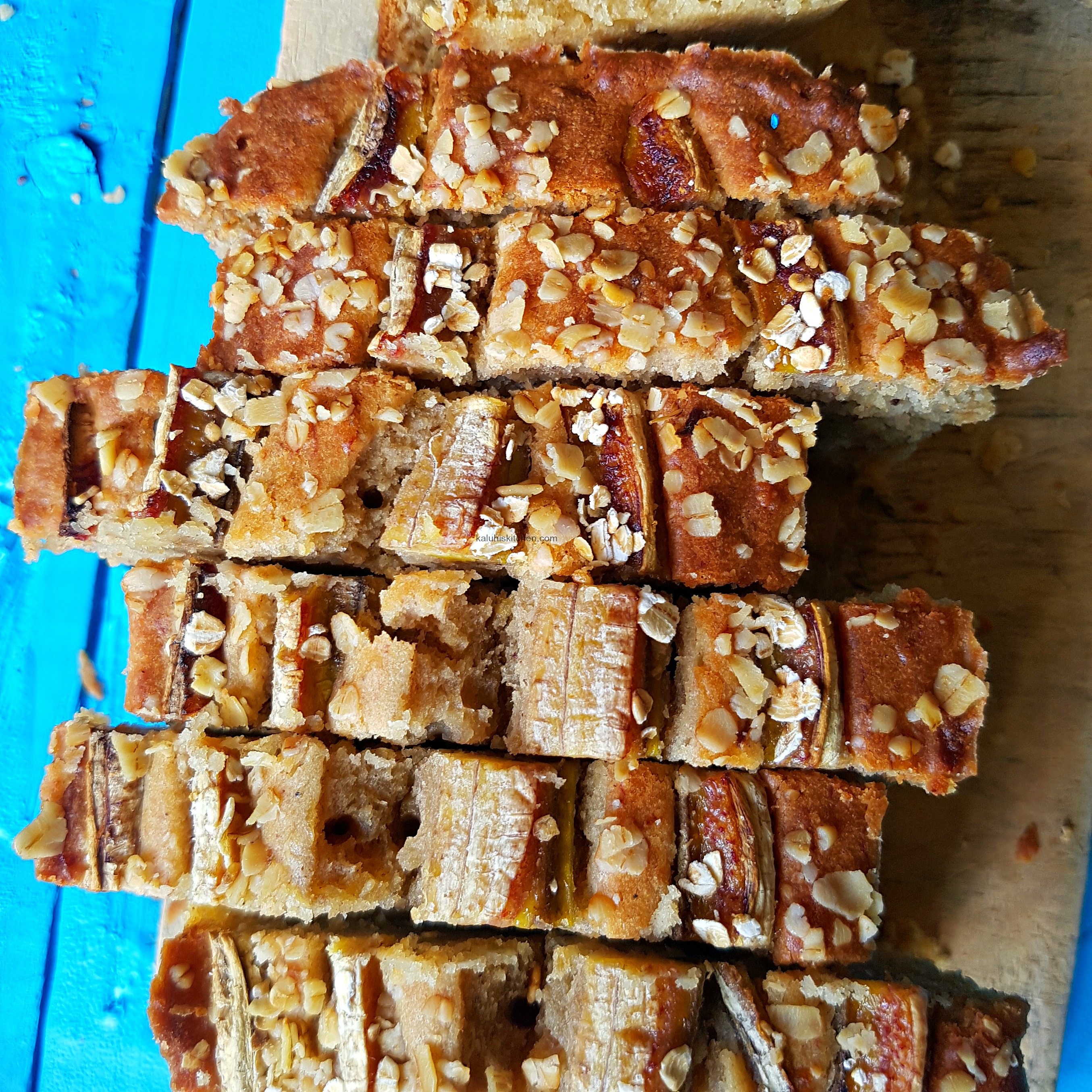 Make sure you pass by my channel and watch the video as well. Thank you so much for being here my loves!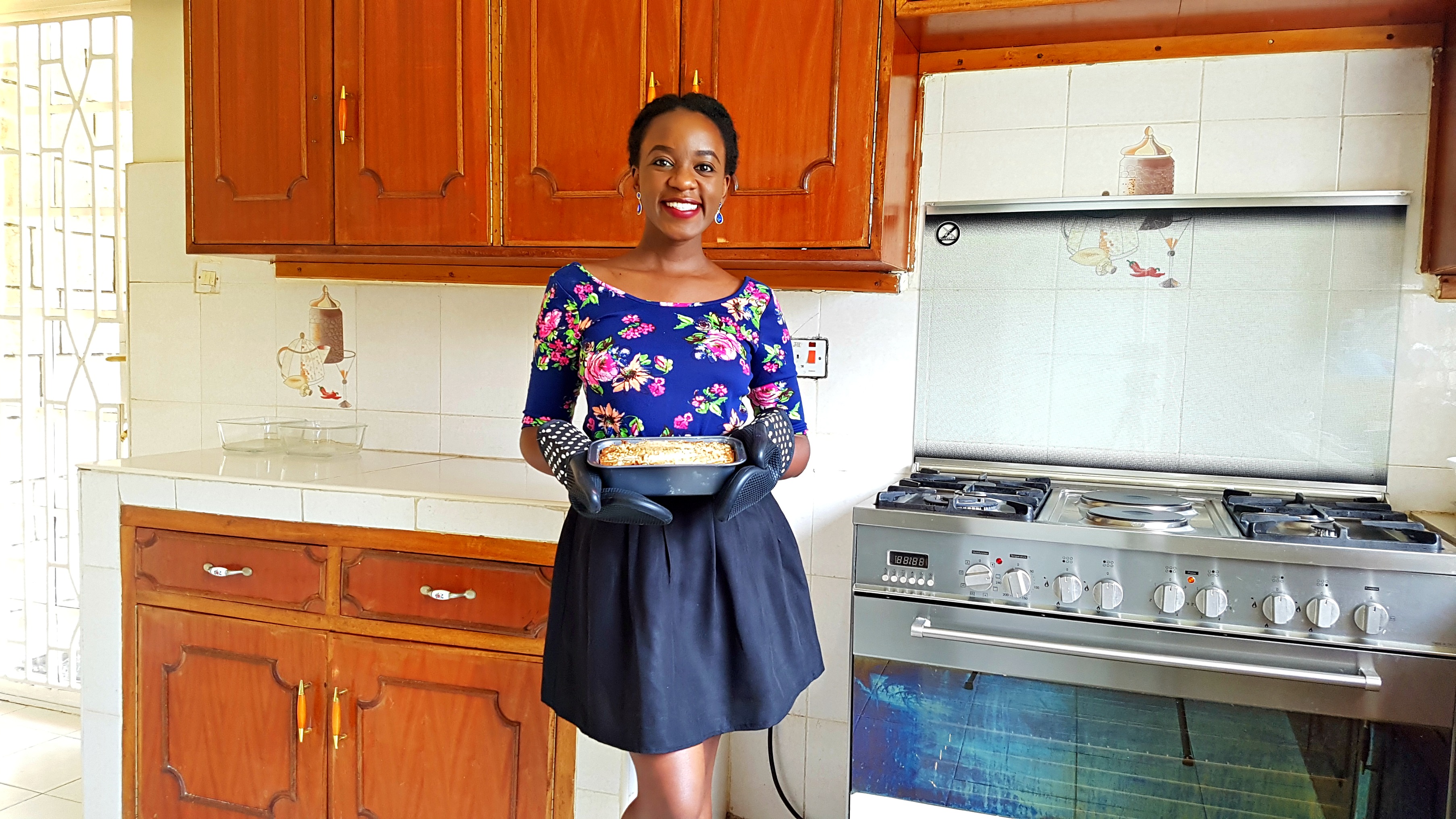 -K
---
Get your downloadable recipe here :))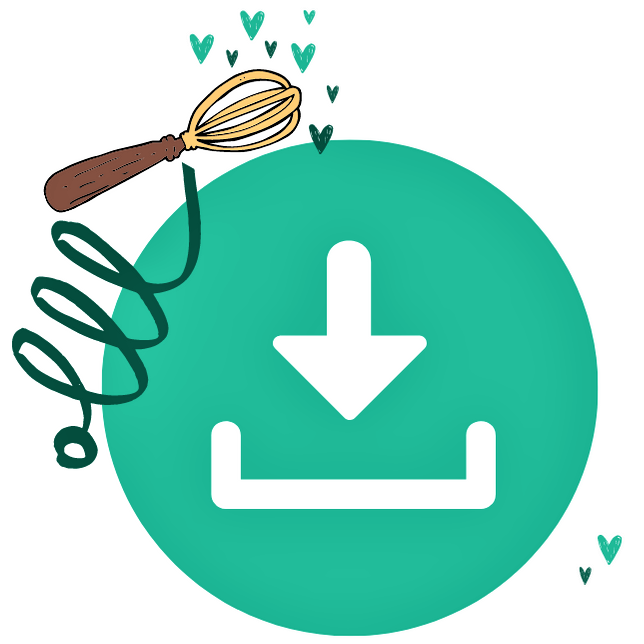 ---
All content and images are copyright protected by



Do not copy in part or whole without giving due credit.
---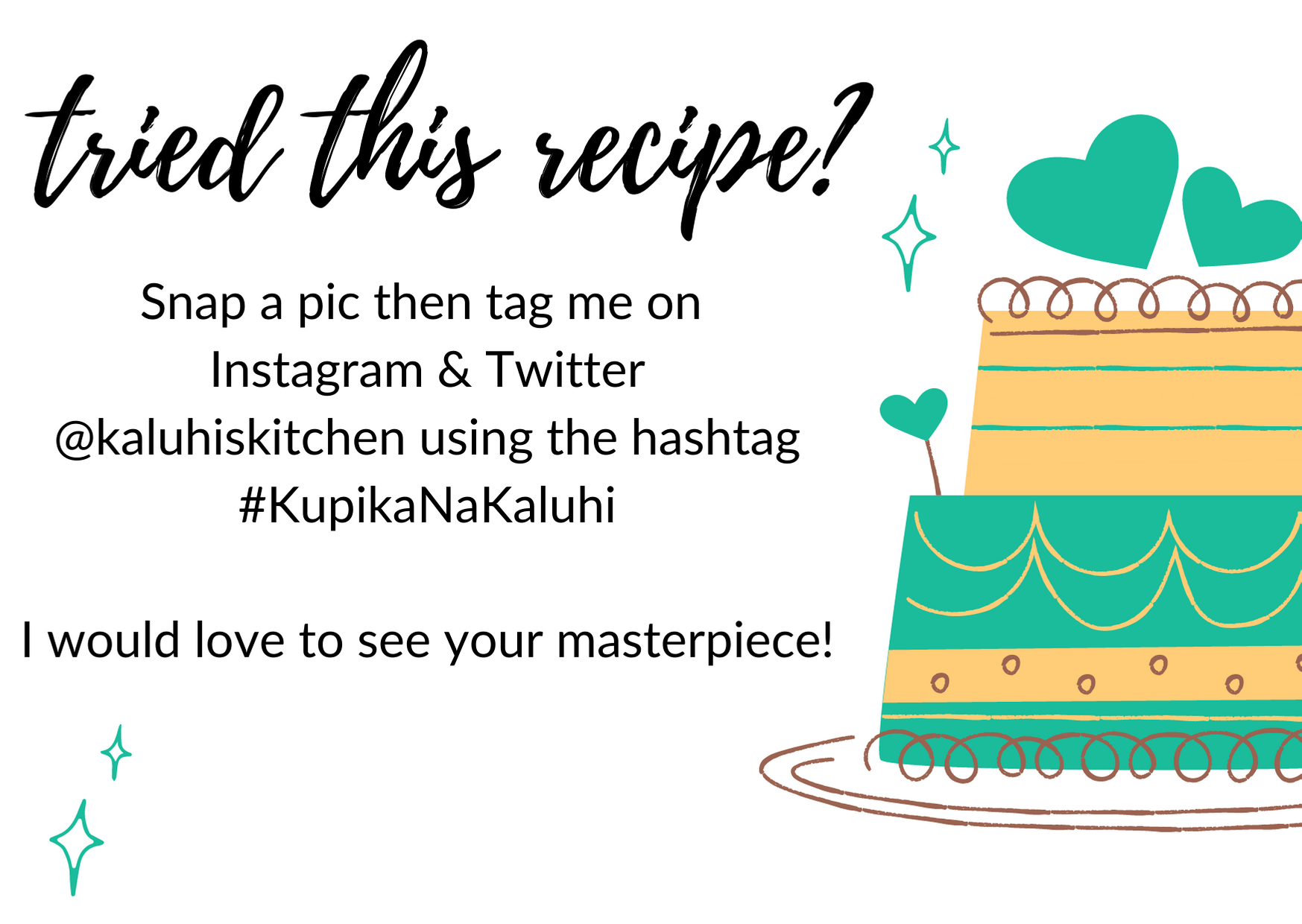 ---