We are now in the second half of 2020 and for most of us – judging from what I have observed from my socials- we are all hoping to catch a break bruv lol! For most of us 2020 has been difficult, and while we have adjusted to the new way life shall be this year henceforth, we are all yearning for a tiny glimmer of joy and stability. Hope it all plays out in our favor!
We kick off the first recipe of July 2020 with a bomb ass salad. I know I have said this time and time again, but allow me to repeat it once again today: The best salads in the universe are created in Kaluhi's Kitchen! I love love love that you guys are enjoying each one we have made in the past couple of years. I enjoy putting together the flavors, and you can check them out on the YouTube playlist I put together for you guys! Today's salad recipe is also on YouTube, but let us get into the blog post. I cannot wait for you guys to try out my pineapple and french bean egg salad!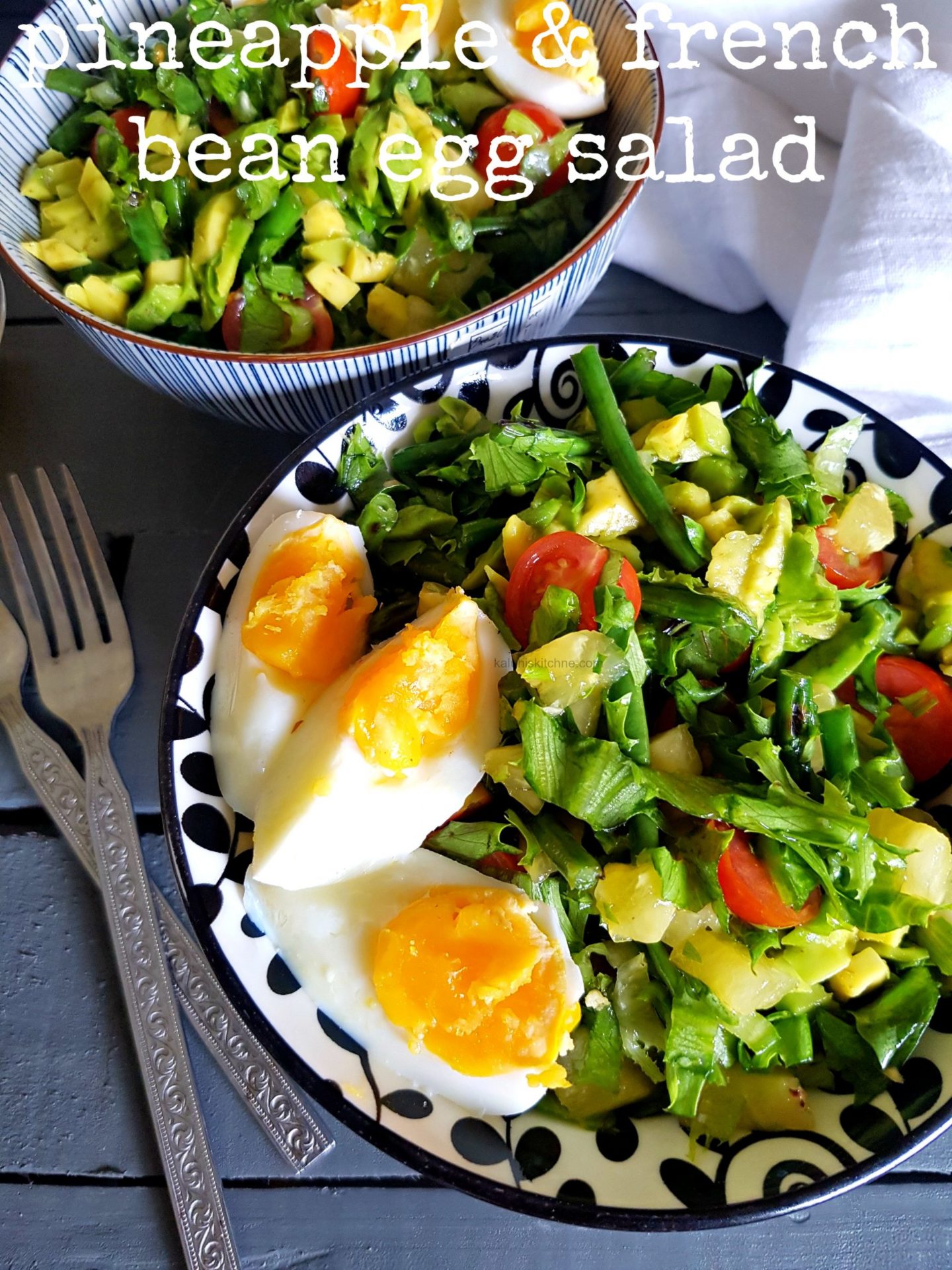 I made a dope vid to accompany the blog post. Do watch below, and subscribe!

PREP TIME: 30 min COOK TIME: 10min SERVES: 4
Ingredients
For the body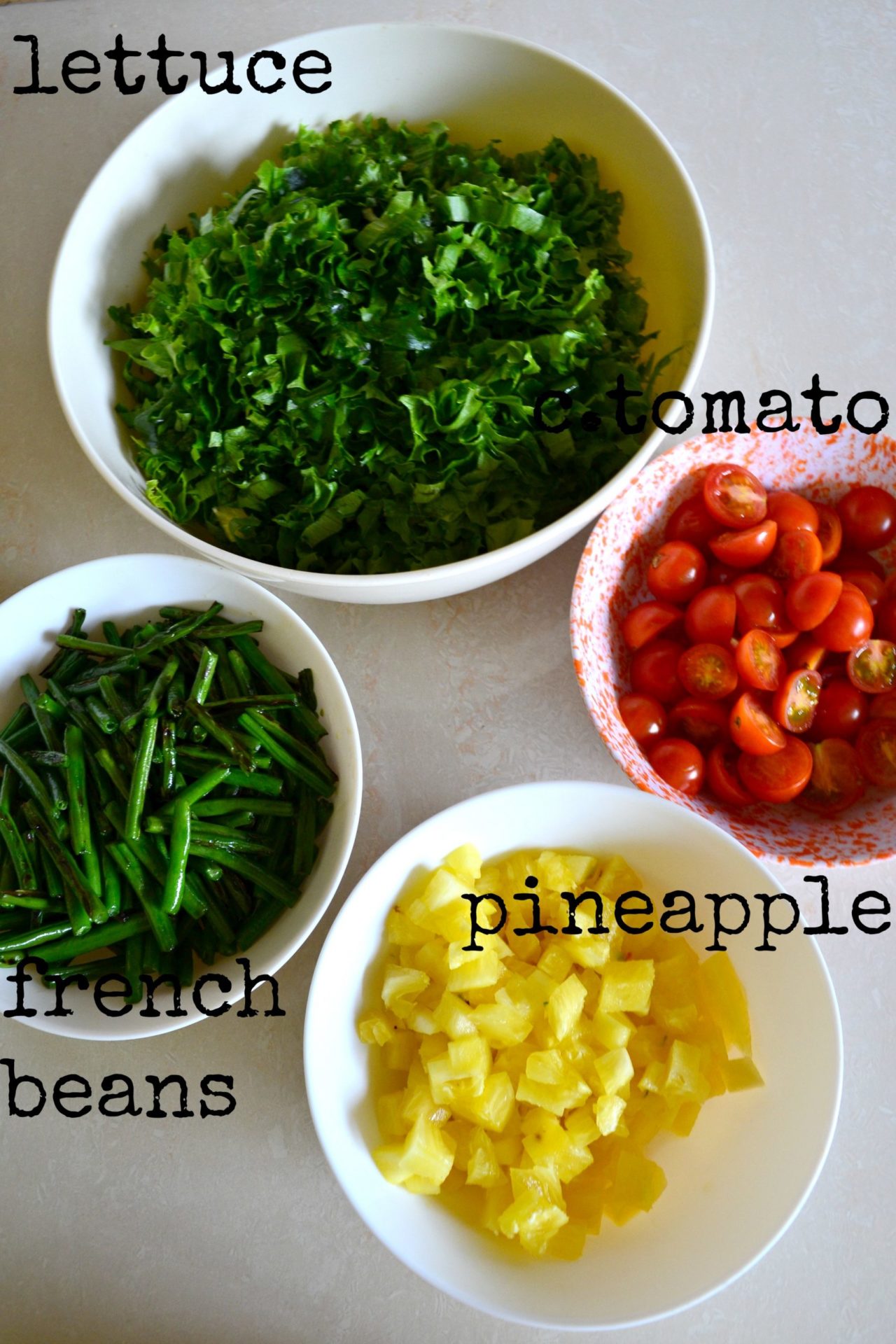 250g of roughly crispy lettuce
1 cup of chopped pineapple
½ a cup of cherry tomatoes
Handful of raisins
1 cup of seared frenchbeans
½ avocado, cubed
4 boiled eggs
For the dressing
10 tablespoons of olive oil
5 tablespoons of apple cider vinegar
1 tablespoon of minced ginger
4 tablespoons of honey
Salt and pepper to taste
Method
We shall begin with the dressing. For each salad we make on this platform, we always pair it with a dressing that anyone can make right at home. For today, I was really feeling warming flavors so I reached out for ginger and honey notes. The most important ingredients for a dressing are an oil and a vinegar/any acid. The ratio that i personally find works best is oil:vinegar 2:1. Always keep that ratio in mind when you are adjusting your ingredients upward or downward.
To prepare the dressing, place all the ingredients in a container and shake until combined and creamy.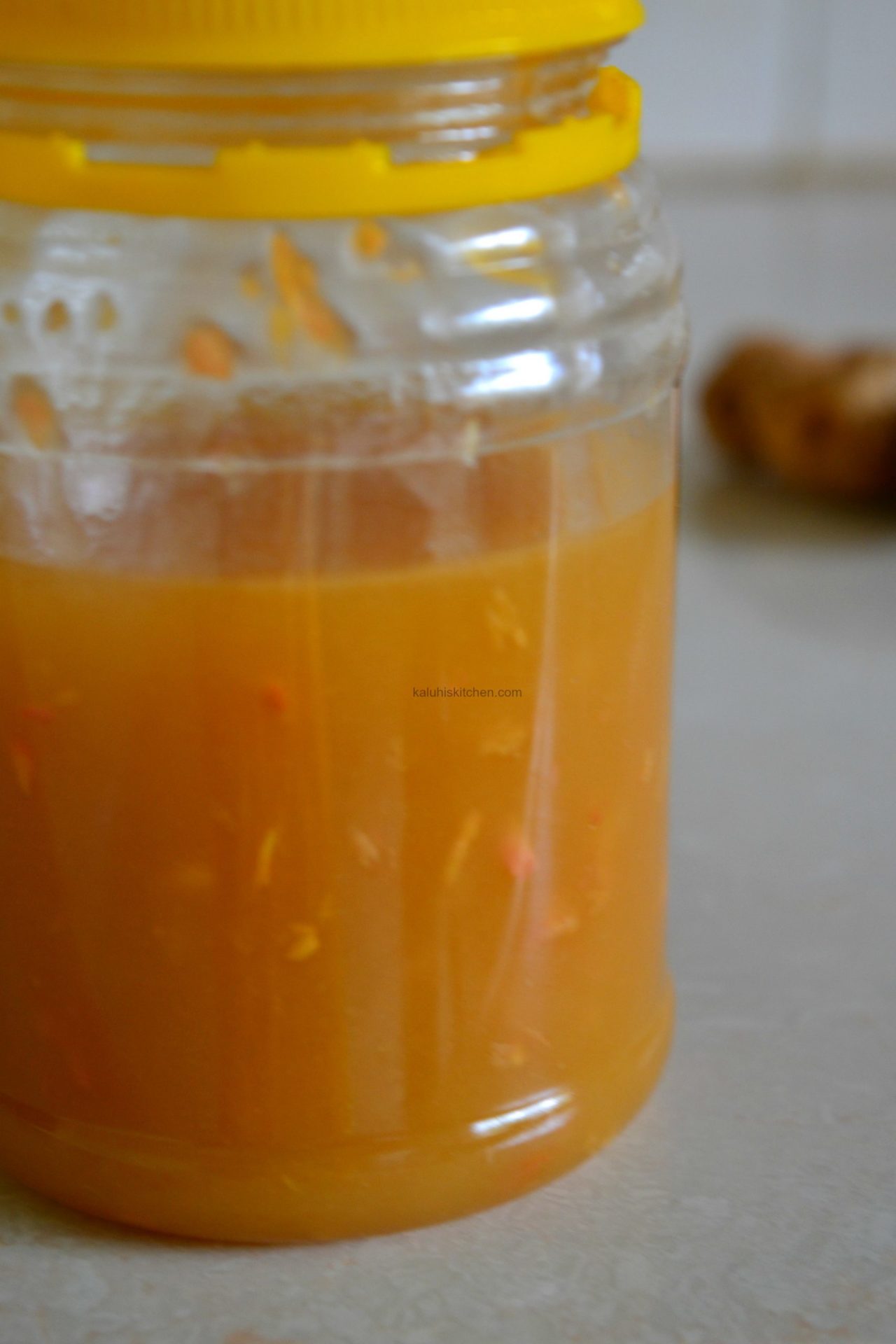 Now we move onto the body of the salad.
Before we begin, the french beans should be seared. A quick sear suffices (about 5 minutes on high heat), that way the french beans cook and you retain some texture and introduce a bit of smokiness because of the mild char on the french beans.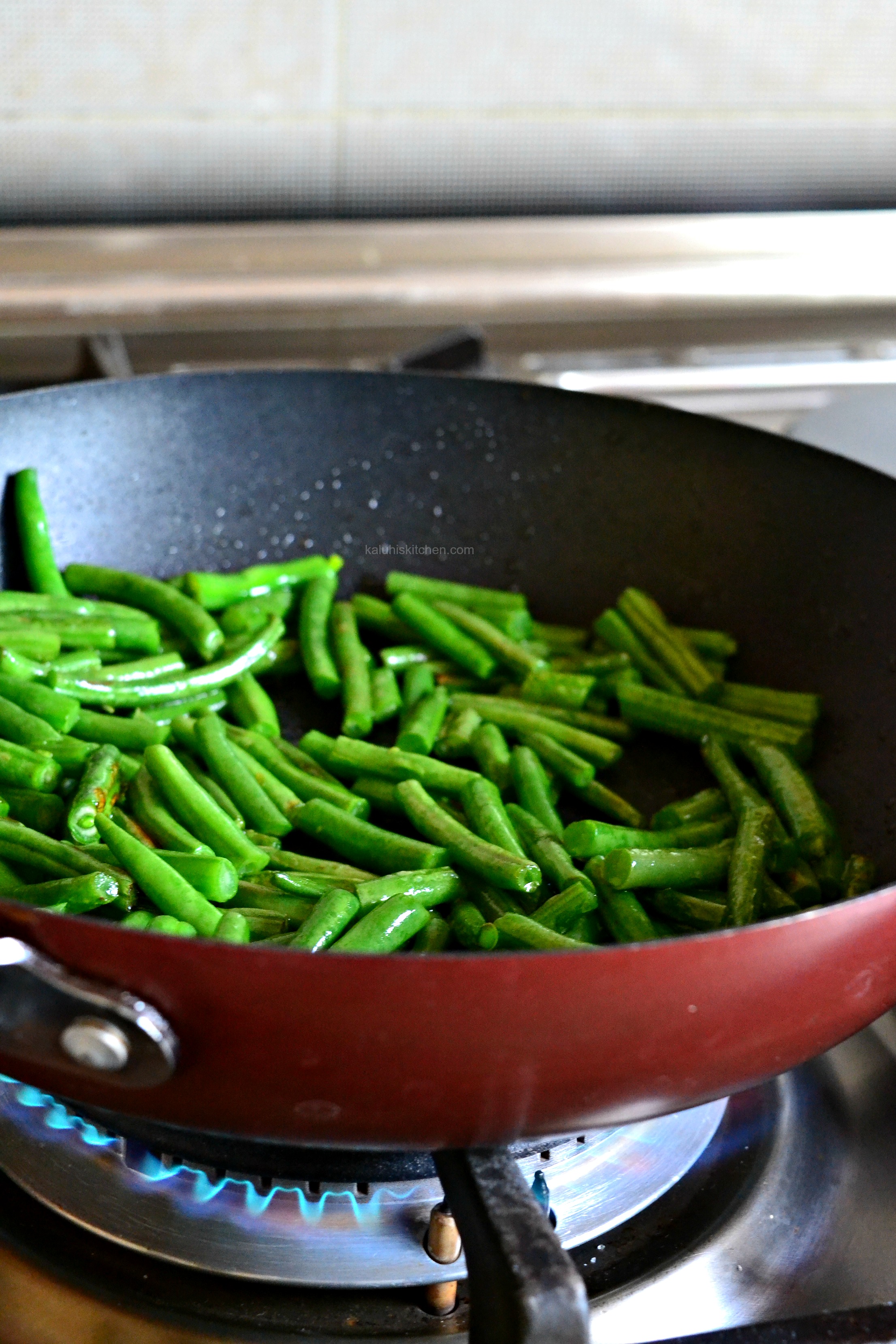 In a bowl, place all the body ingredients (except the avocado) and toss. In the video, there were no raisins featured. I made this a couple of times after the first time I did and later on added raisins because I felt they completed the flavor flow. I have since added them as part of my recipe, so make sure you have some in too. I used cherry tomatoes for this, but kawaida tomatoes will work for this too.
The pineapple is also key to this. Not only does it add some warm sweetness but really livens up everything. Your pineapple must be very very sweet so that the flavors work well. If it is abit sour, even slightly, the overall flavor of the salad shall not be as enjoyable.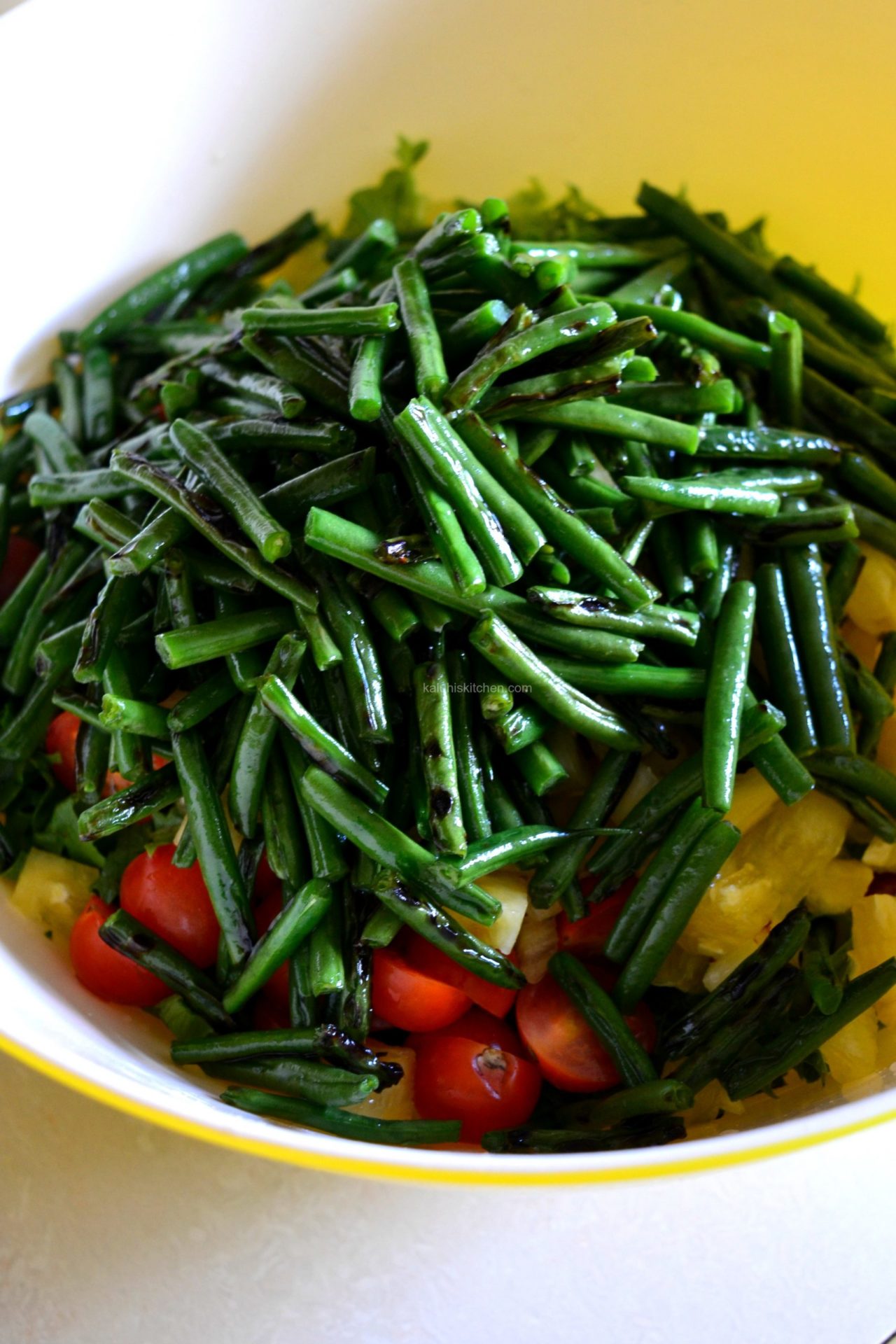 Dump all the body ingredients (except the avocado) into your bowl and toss until combined. Dress with the honey ginger vinaigrette we have just made and toss once again.
The avocado will not be added at this tossing stage because we do not want it to mash up. We will add it later on so keep it close by.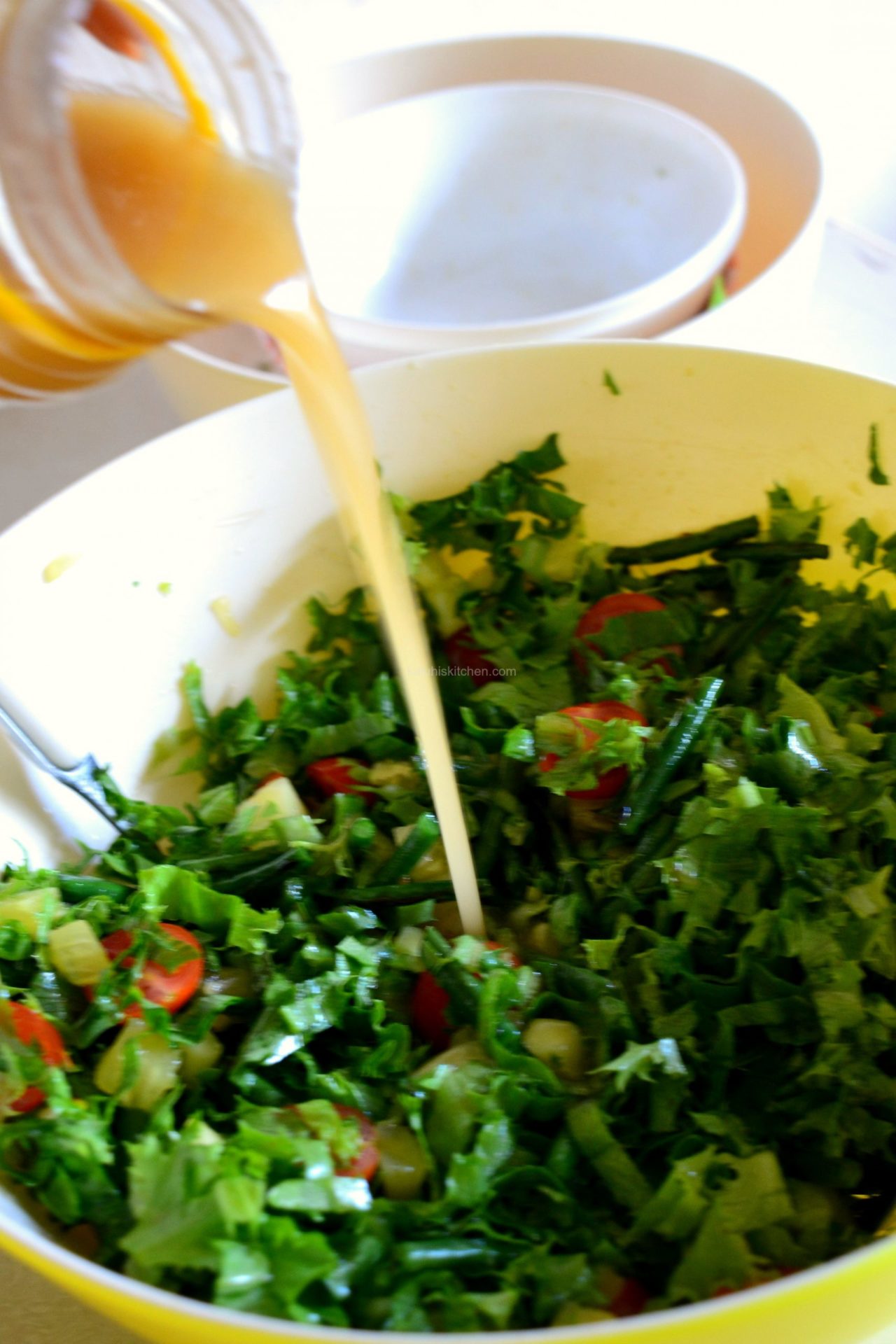 I went with crispy lettuce because I love the texture. It looks really dark, almost like sukumawiki, but it is not. You can use any variety of lettuce for this. Now that we are done with he body, we are going to go ahead and add the final component of this salad and that is adding an element of protein. For today we are going with boiled eggs. We have done salads with chicken in the past, others with fish, others with bacon- today's has eggs for our protein. The egg needs to be hard boiled for this, so boil it for 13 minutes for the perfect,sunny hard boiled egg.
Once the eggs are done, slice them up and proceed to plate. Place the dressed body of the salad on your bowl, add your cubed avocado and the boiled eggs over the top.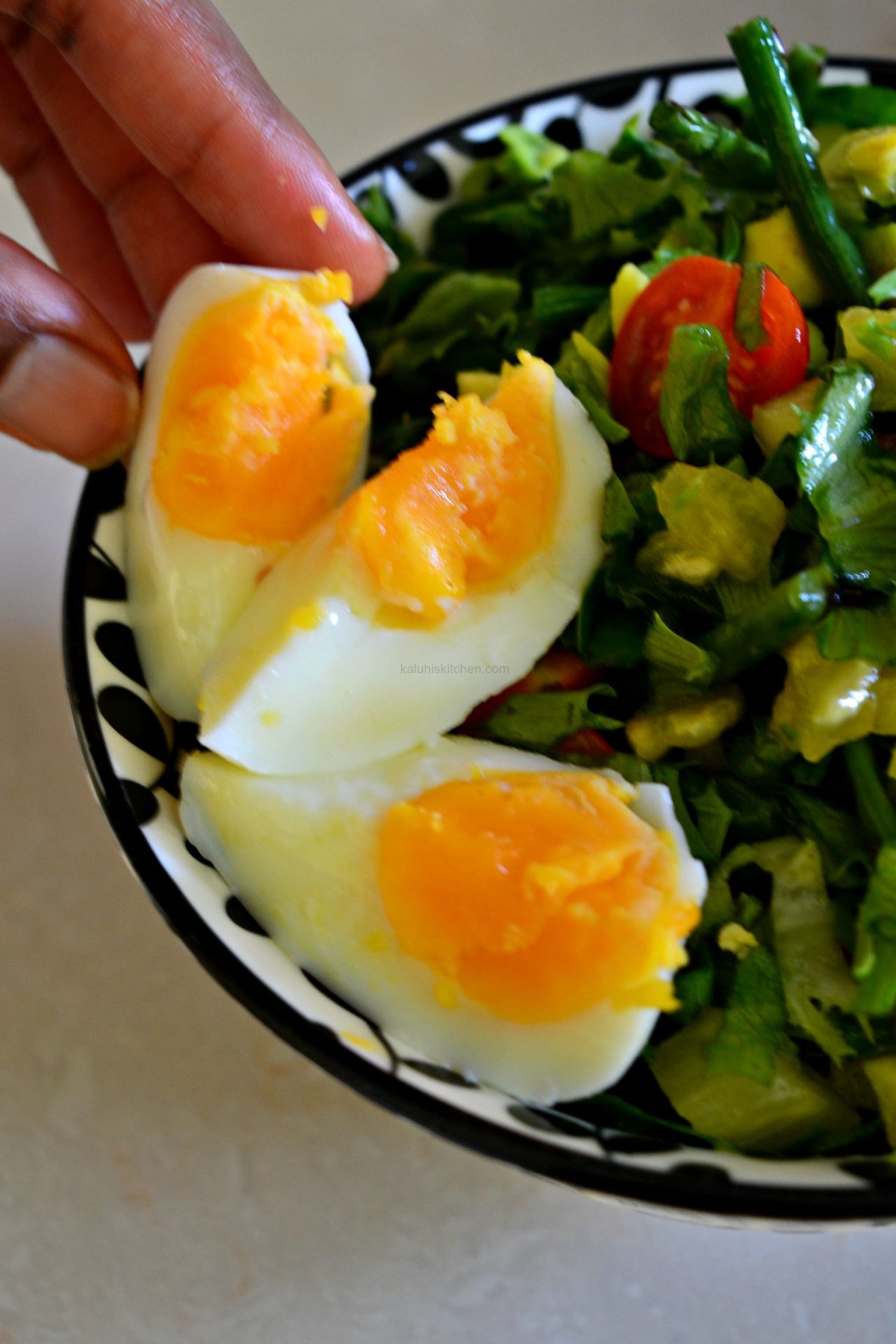 With that, we are ready to dig right in! Look at this pretty baby!
Look at her!
I loved every single bite of this! I love how the sweetness of the raisins complimented that of the pineapple and both made the salad sunny and mellow. I love the freshness the tomatoes and lettuce introduced and how that worked with the slight char on the french beans. The honey ginger dressing tied everything together and cut through the richness of the egg. Each bite is perfect! Every bowlful of my pineapple french bean salad you make is perfect!
Do pass by my channel and watch the complimentary YouTube video to this egg salad post. Subscribe as well, I would love to have you as part of my tribe!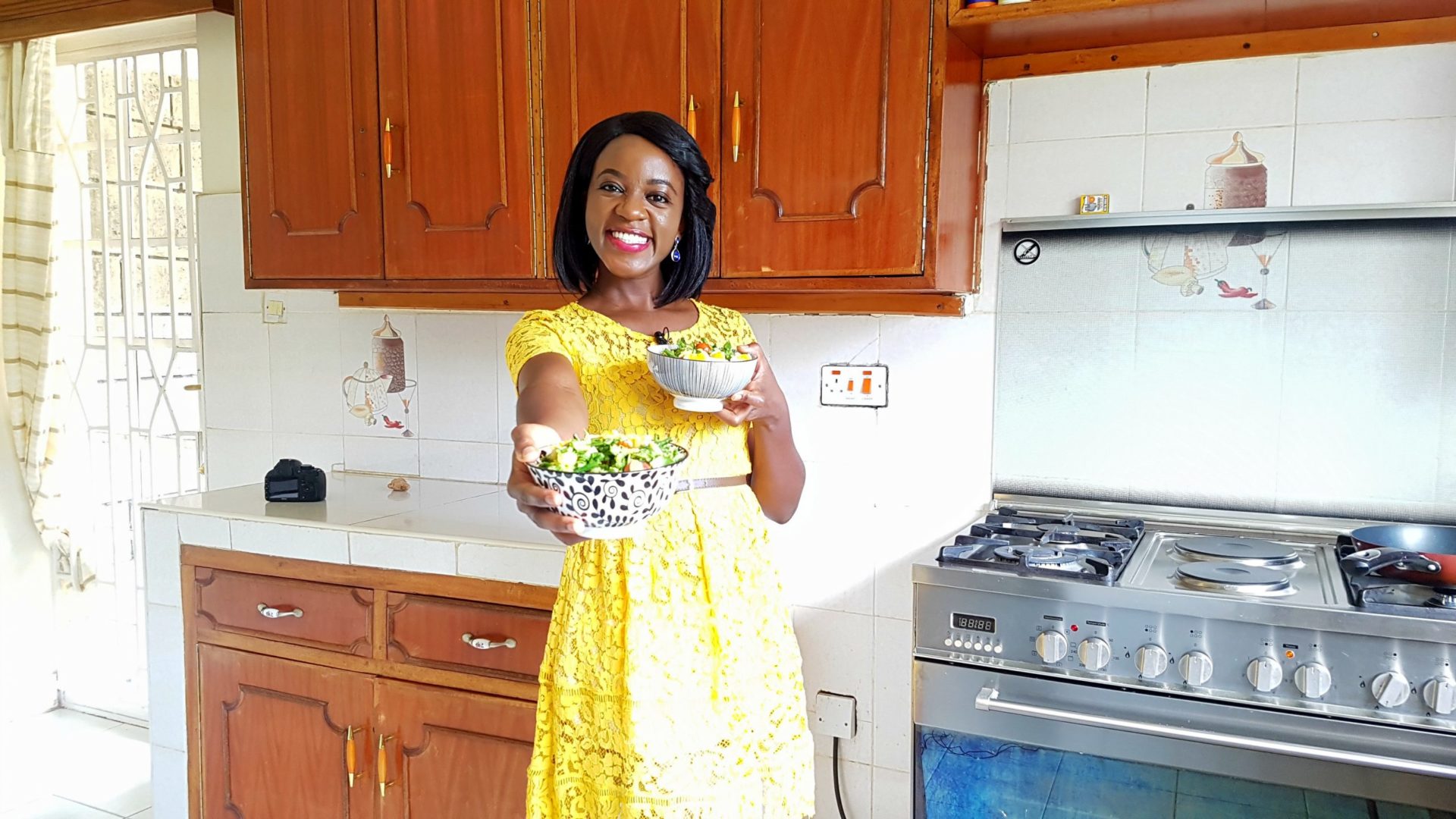 Come grab a bowl, love!
---
Get your downloadable recipe here :))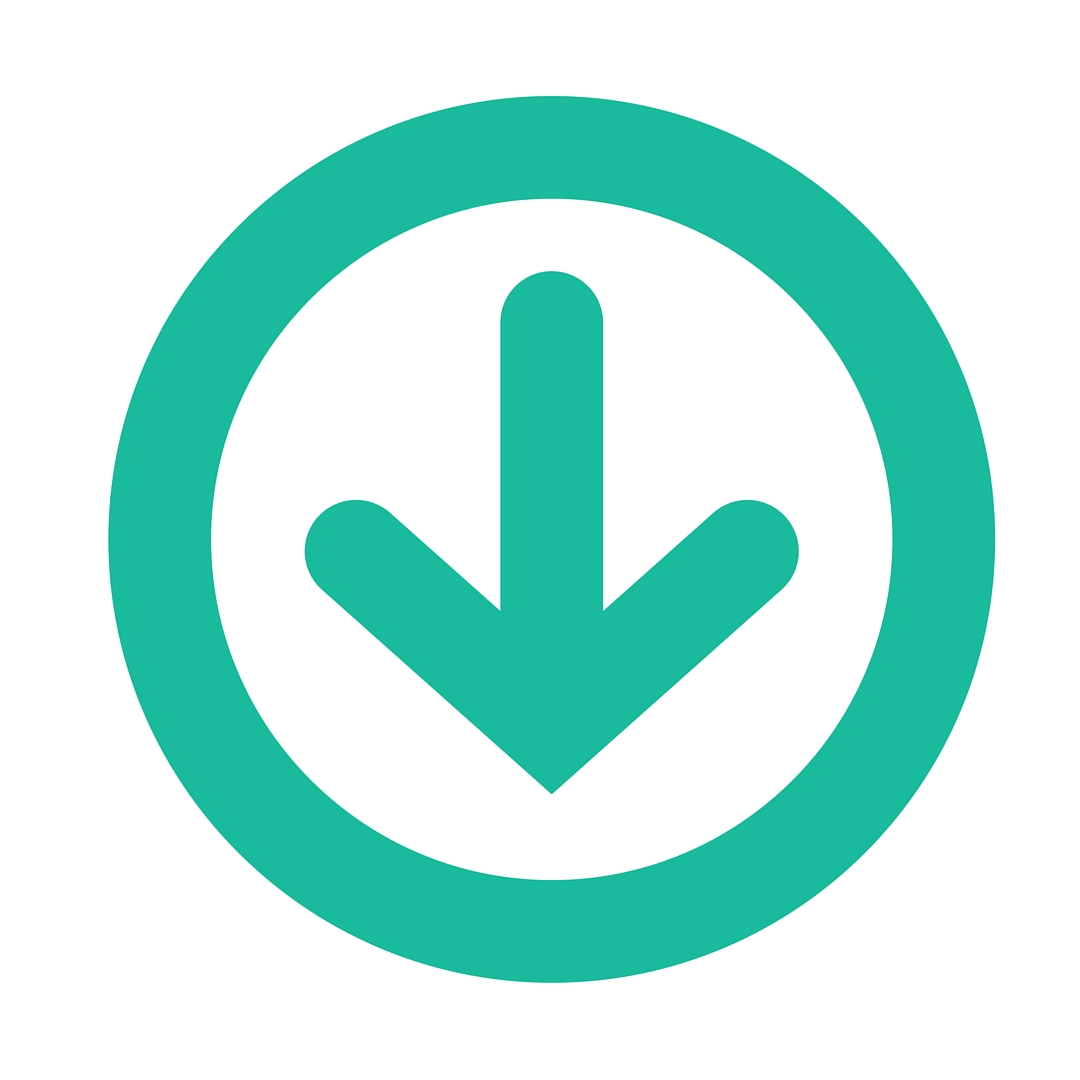 ---
All content and images are copyright protected by



Do not copy in part or whole without giving due credit.
---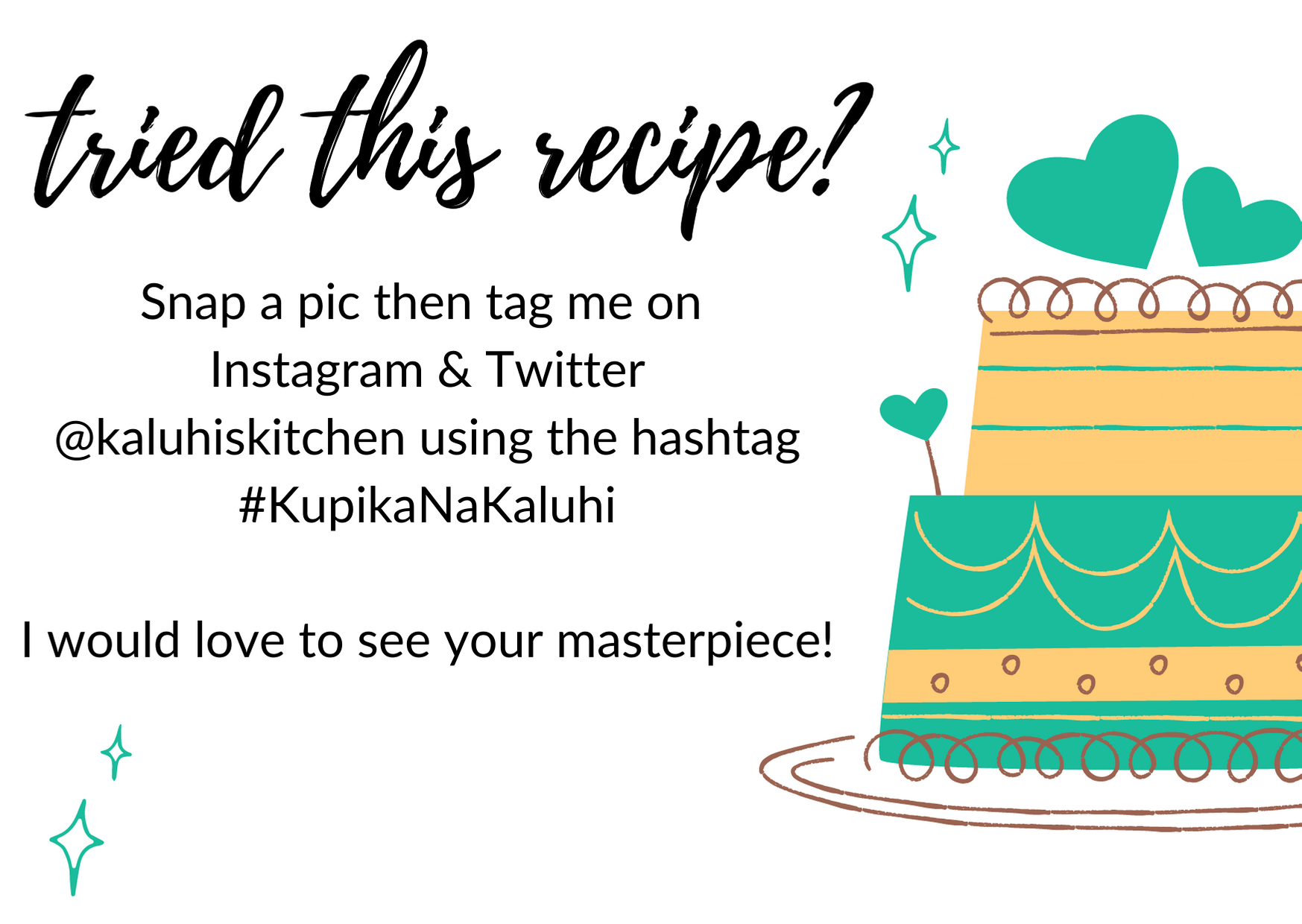 ---