A perfect mug of chai masala can fix literally anything! There is a comfort that it brings, that reminds you of home. Chai masala is a hug in a mug. Chai masala is fun times with family. Chai Masala is joy in your heart and cozy night in. It is comfort and laughter with your mother. It is magical! In my hearts of hearts, I am a strungi (black tea) girl. However once in a while, I do love me some milk tea and when I do brew a mug, it often is chai masala.
Chai is the Kiswahili word for tea. Chai masala hence means spiced tea. There are a billion variations out there but this particular once I am writing about today is one I have tried, tested and perfected. You will love it just as much!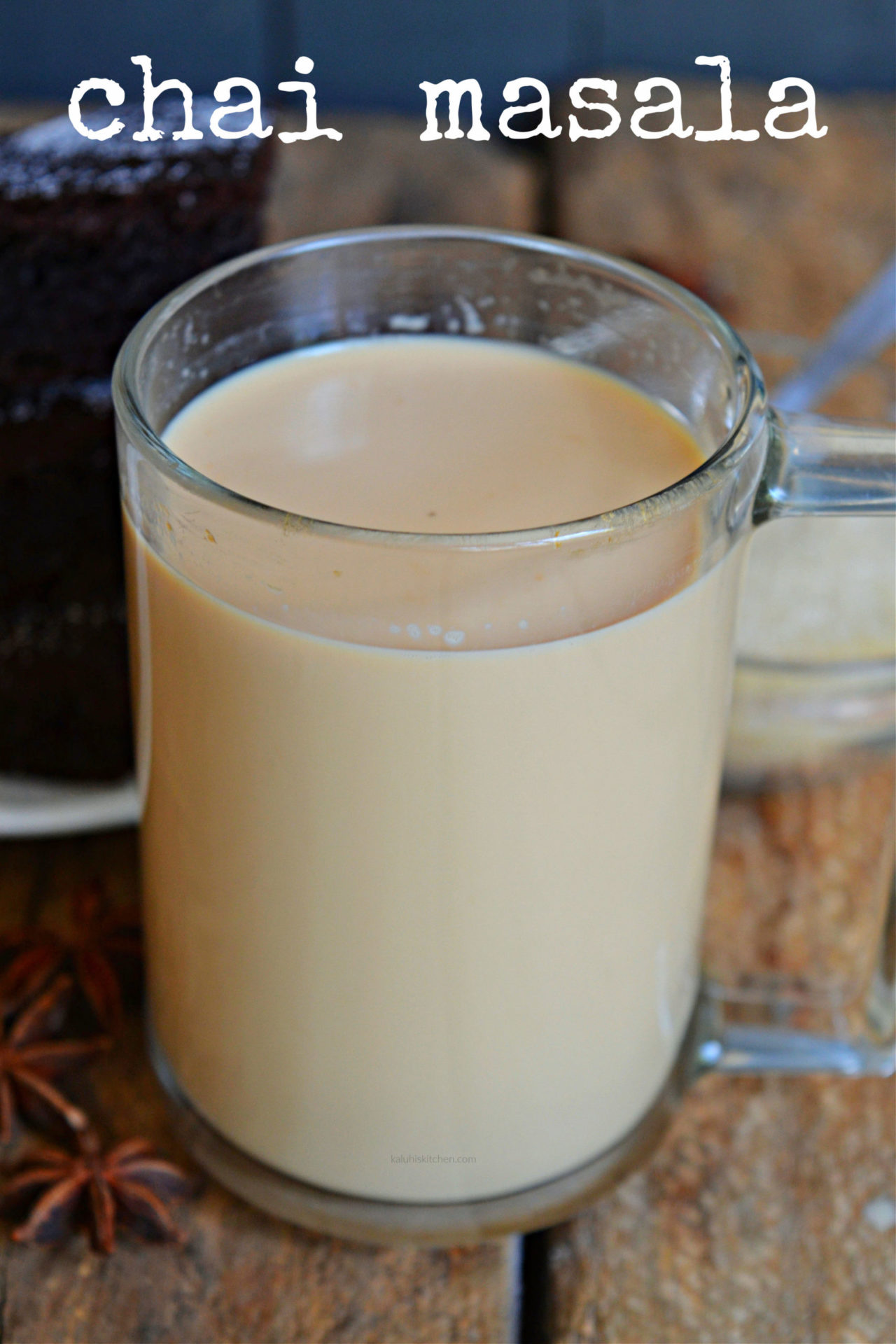 I made a dope vid to accompany the blog post. Do watch below, and subscribe!

PREP TIME: 2 min    COOK TIME:  10 min      SERVES: 2
Ingredients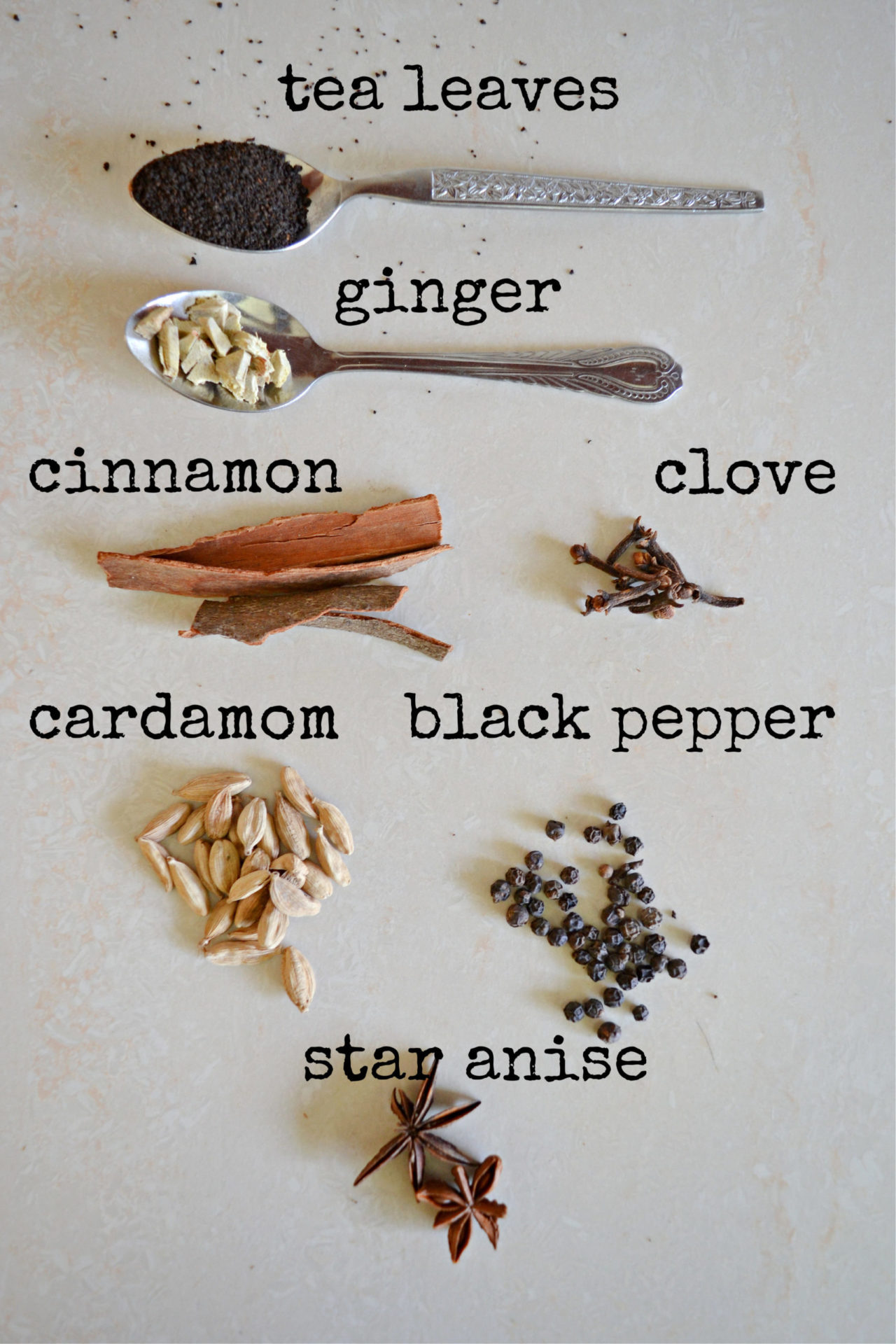 400 ml of whole milk
½ a cup of water
1 ½ teaspoon of tea leaves
2 tablespoons of cardamom
2 tablespoons of minced ginger
1 tablespoon of black pepper corns
2 star anise
2 cinnamon sticks
Method
I always prefer to make my chai masala using whole spices. While there is absolutely nothing wrong with using supermarket-bought chai masala blend, making your own allows you to vary the ratio of the specific notes as per your liking.
First step is to roast the whole spices. The roasting of the spices also allows the flavors of the spices to blossom and intensify. That gives you a fuller, more enjoyable flavor at the end.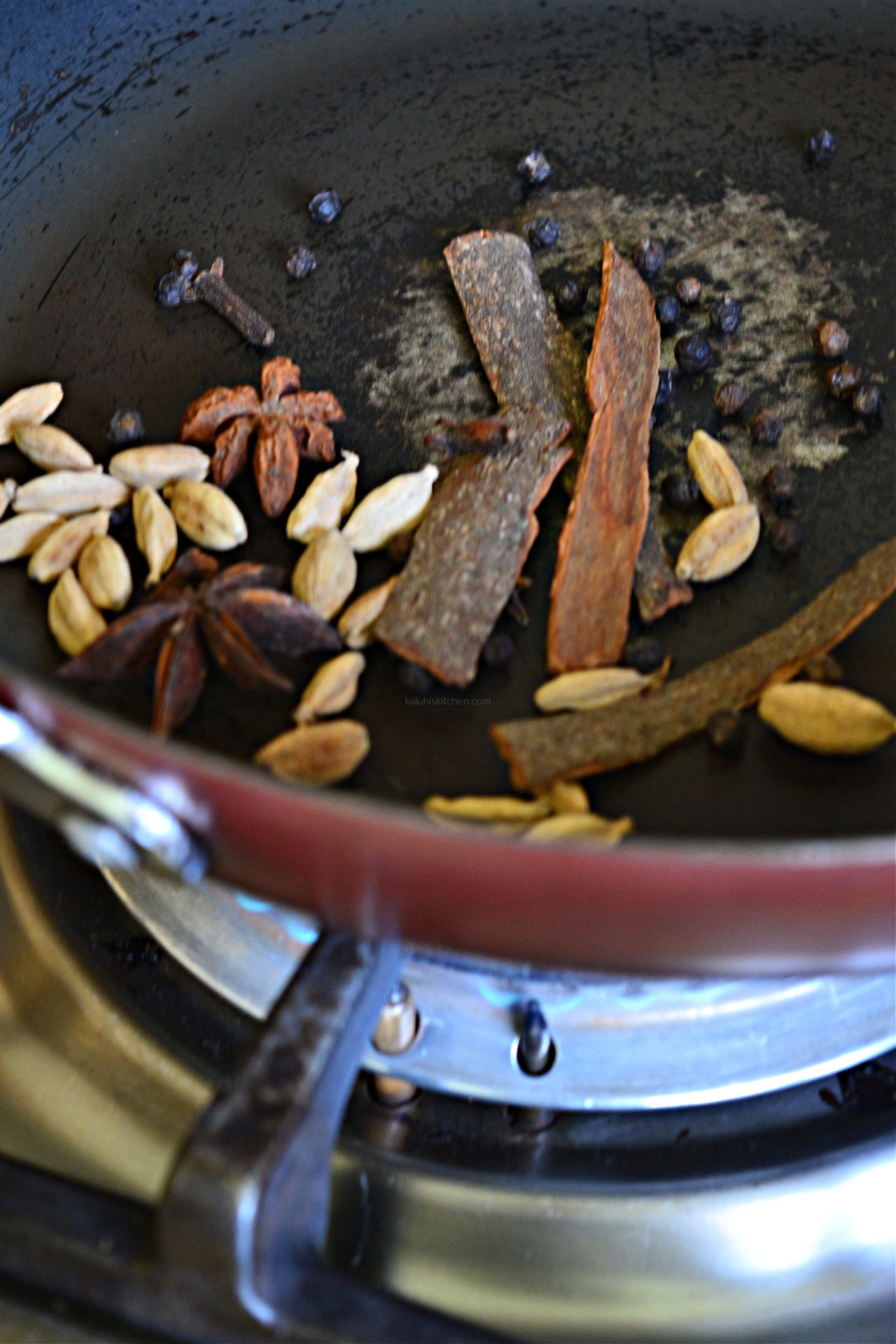 Begin by roasting your whole spices on an ungreased pan for 2-3 minutes, constantly stirring. Be careful not to burn them. Once they start popping and become fragrant, take them off the heat and set aside. You can choose to slightly grind them after the roast – which I do from time to time – but on this day I chose to leave them whole.
Star anise is my personal twist to the traditional chai masala recipe. It usually isn't included, however I like some in mine because of the soft & sweet licorice flavor it adds to the tea. I purchased all my whole spices from my local CarreFour. You can get yours in any well stocked supermarket around you as well.
For the tea, pour your milk and water onto your sufuria and add your whole spices (or the rough spice grind if you chose to grind) and then the fresh ginger. Some people like their tea having more water than milk. For me, on the days I take milk tea, I like my tea having more milk than water.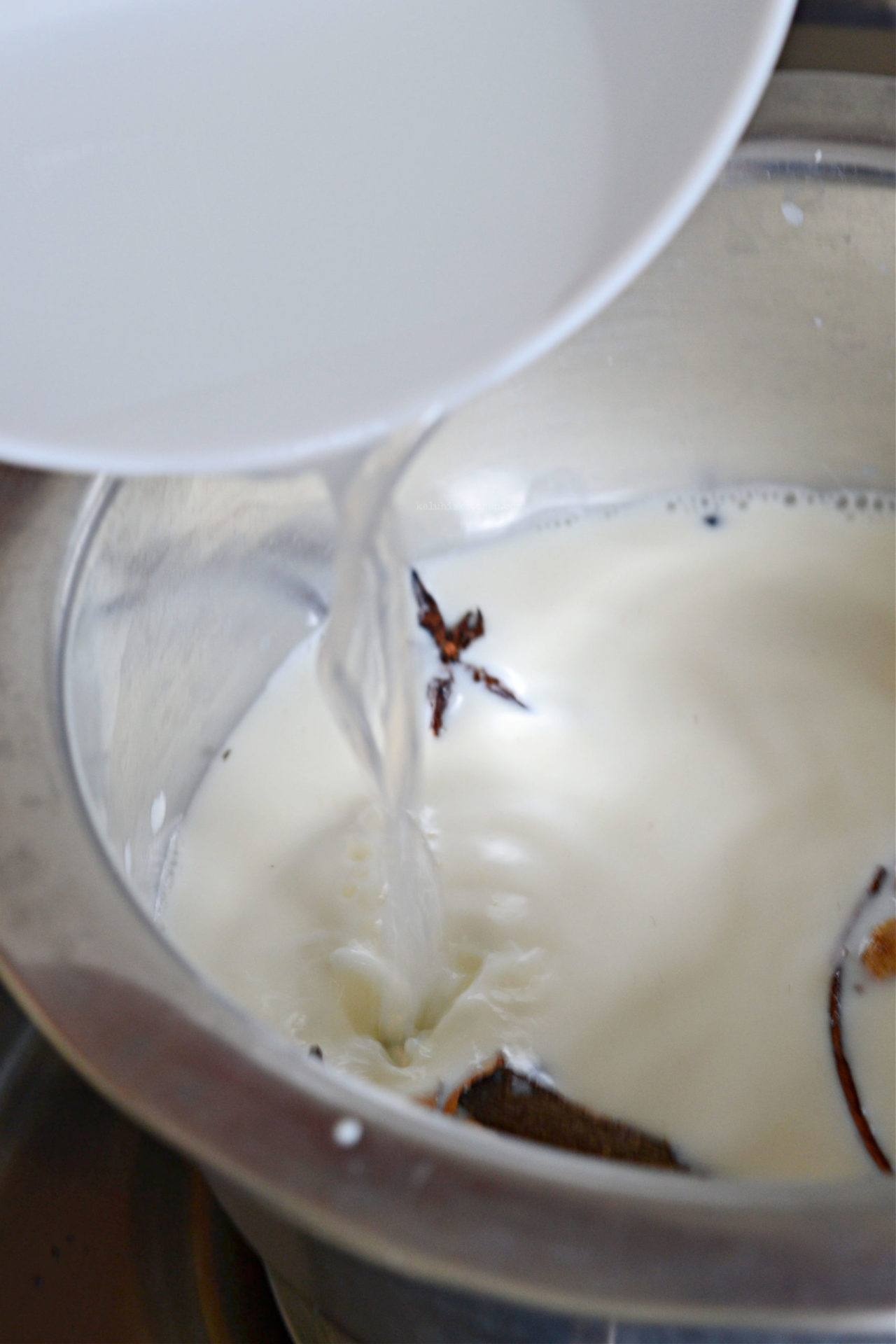 Tea brewing gives you plenty of leeway to adjust specifics according to your taste. While I have provided you with the specific ingredients I used, you are very much free to vary the quantities according to your preferences.
Allow the milk to warm up as the spices flavor seeps into the simmering milk. Do not rush it. Great tea is slowly brewed tea. Once the milk is hot and almost rising, add the black tea leaves, mix them in. We produce the best tea in Kenya and it is no wonder that we among the top exporters. When I travel, I always pack Kenyan tea because the tea from other nations just doesn't provide the same kick!
You can vary the amount of tea leaves too, depending on how dark you love your tea to be.
Turn the heat to low and let this steep (still on low) for a about 3-5 minutes stirring and mixing from time to time as the video demonstrates.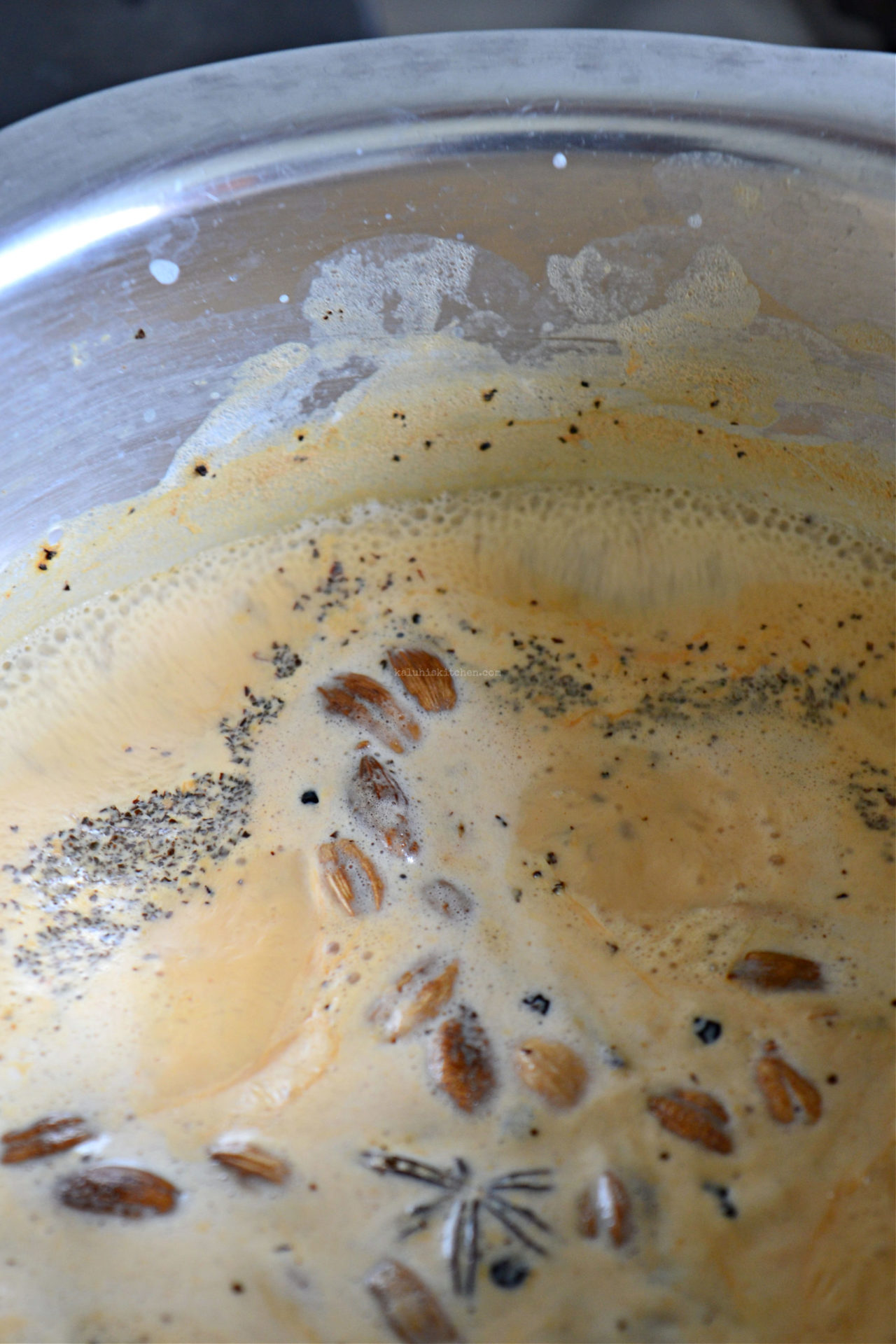 Once done, sieve and serve.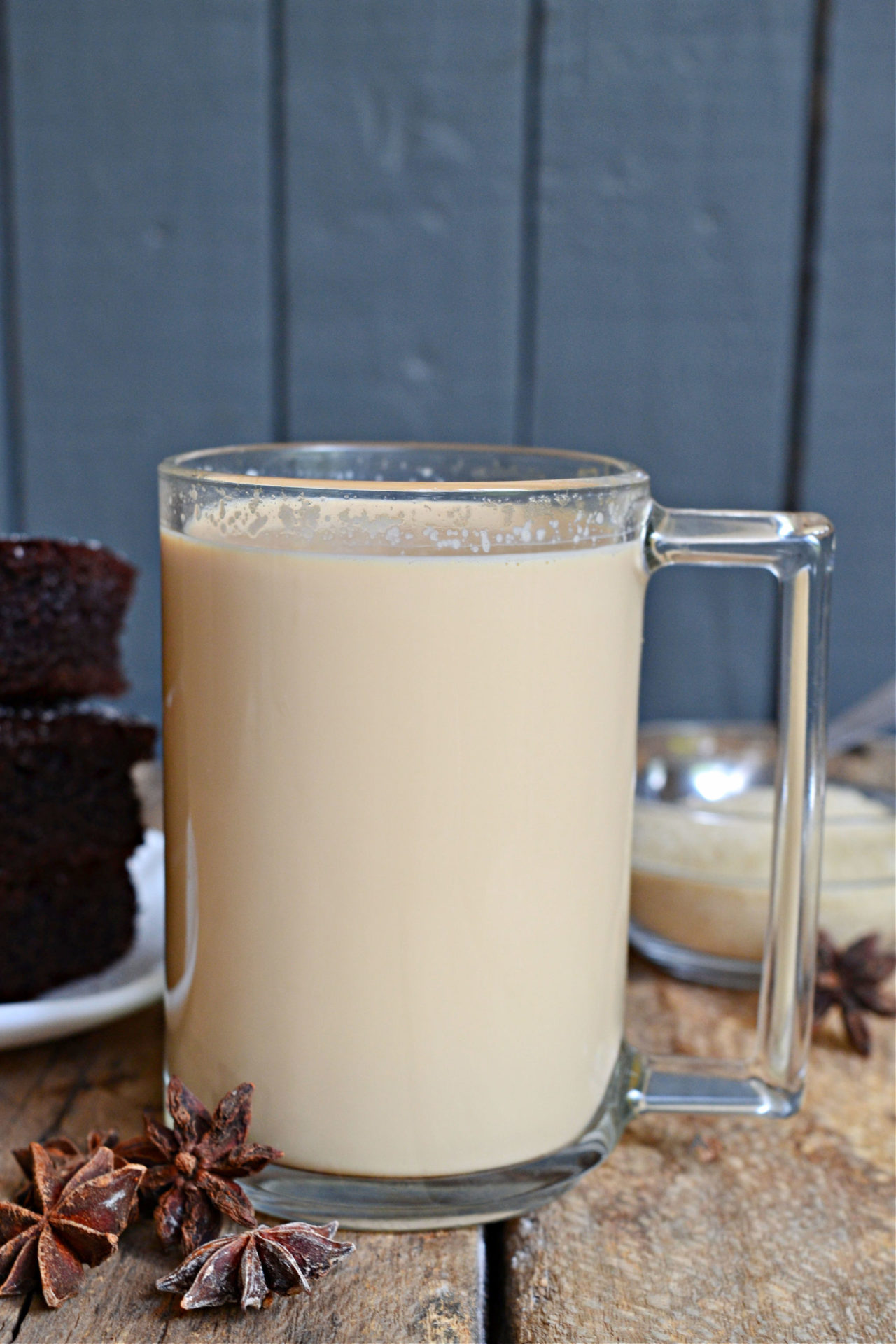 Perfect warming drink be it for breakfast, for chai ya saa kumi or even for nighttime before bed. You can taste each spice note and smell it too. The warmth of the ginger, the sting of the pepper, the fullness of the cardamom, the sweetness of the star anise and the softness of the cinnamon came together in such perfect harmony! This is an aromatic drink that fills the home and a delicious one that makes your soul happy.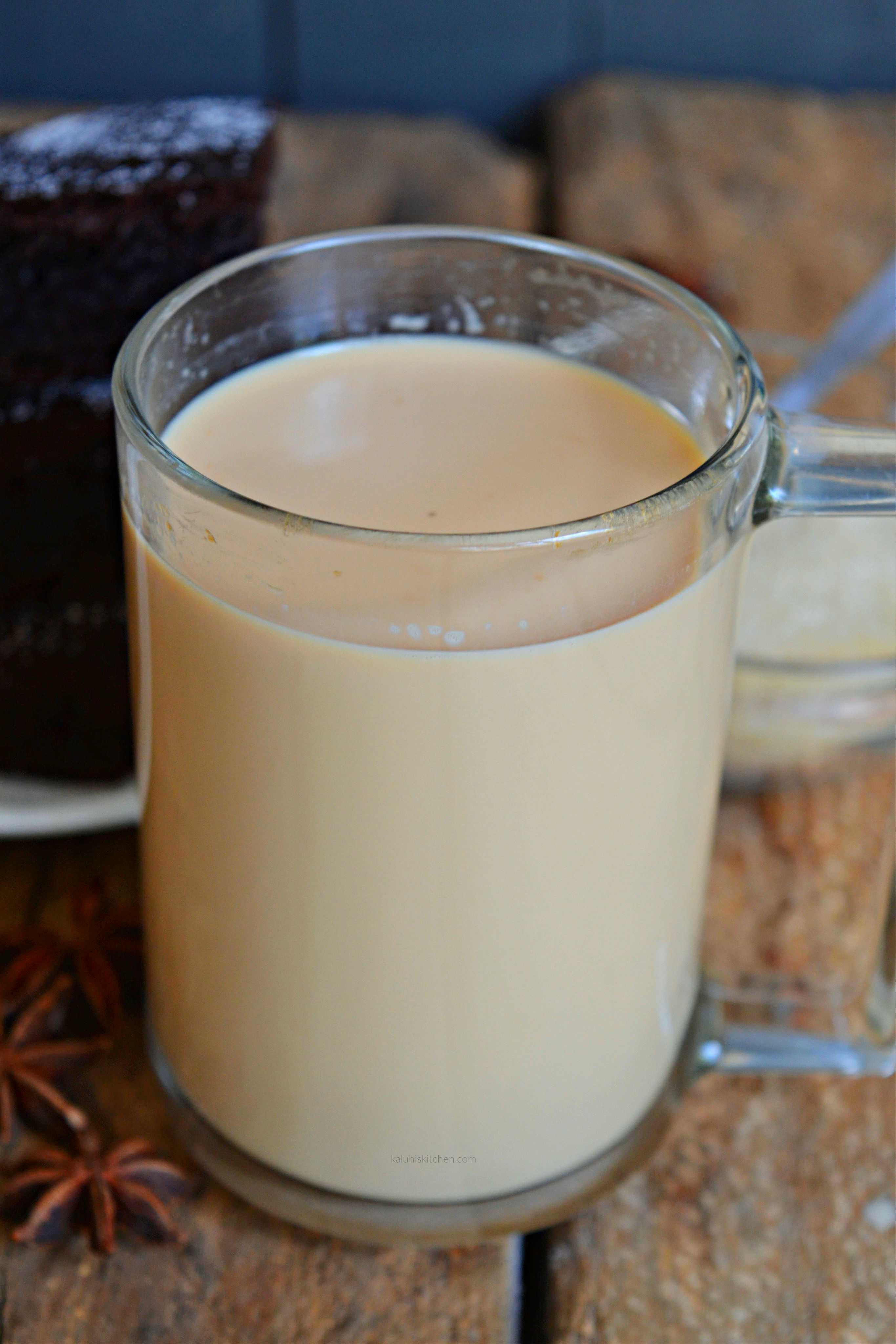 You can enjoy this on it's own. But I recommend that you enjoy it with some brownies or some banana bread or even some mahamri. I hope you loved the read and I invite you to watch the complimentary video as well!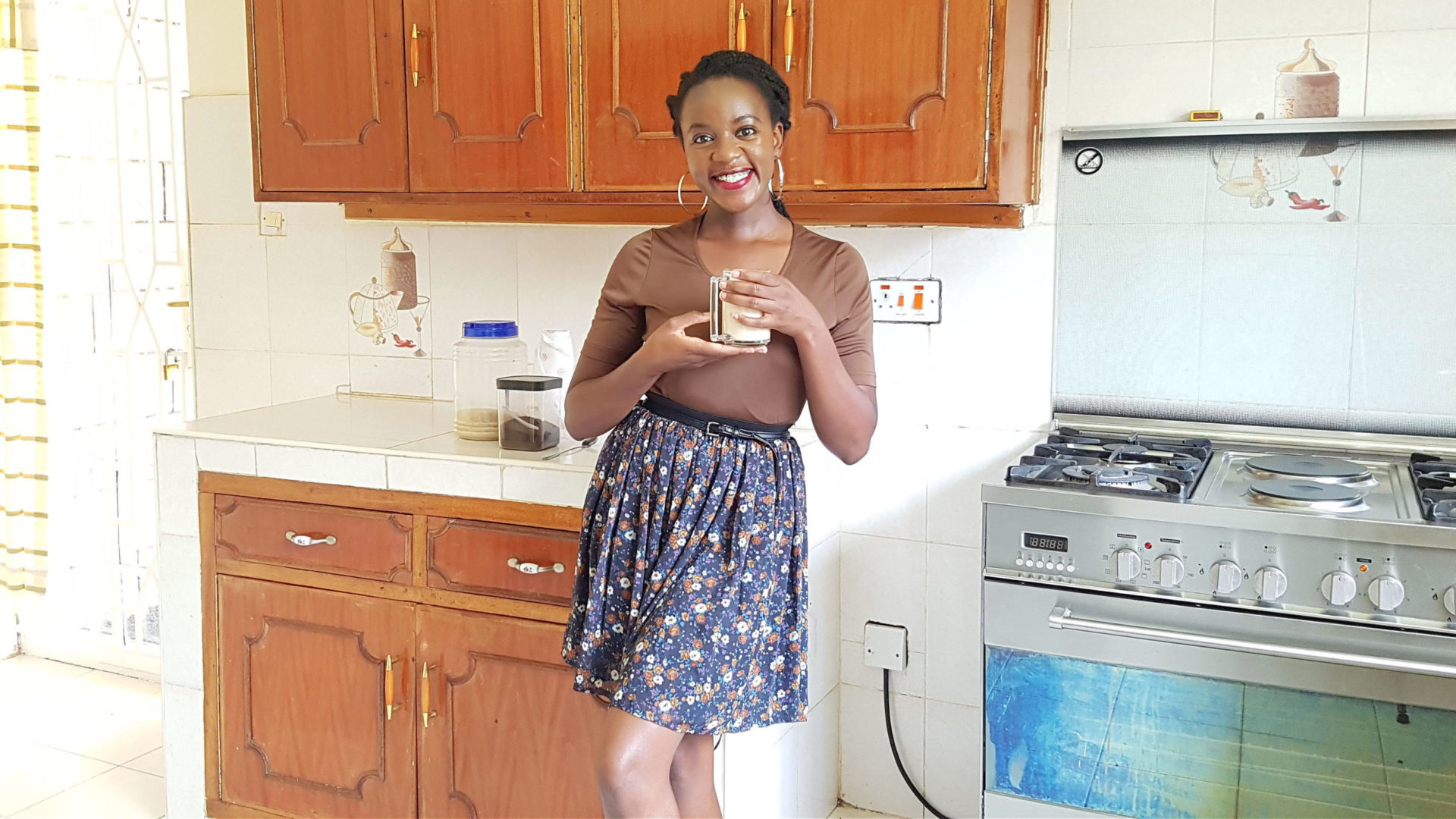 Happy Wednesday!
---
Get your downloadable recipe here :))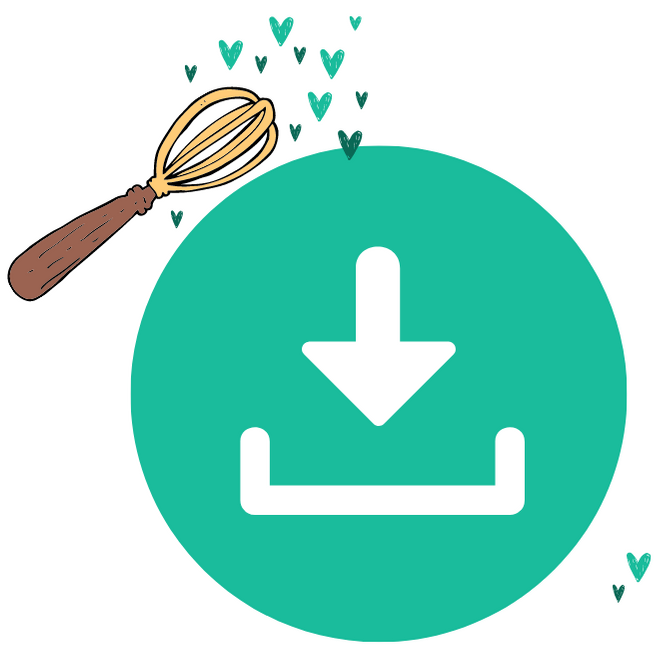 ---
All content and images are copyright protected by



Do not copy in part or whole without giving due credit.
---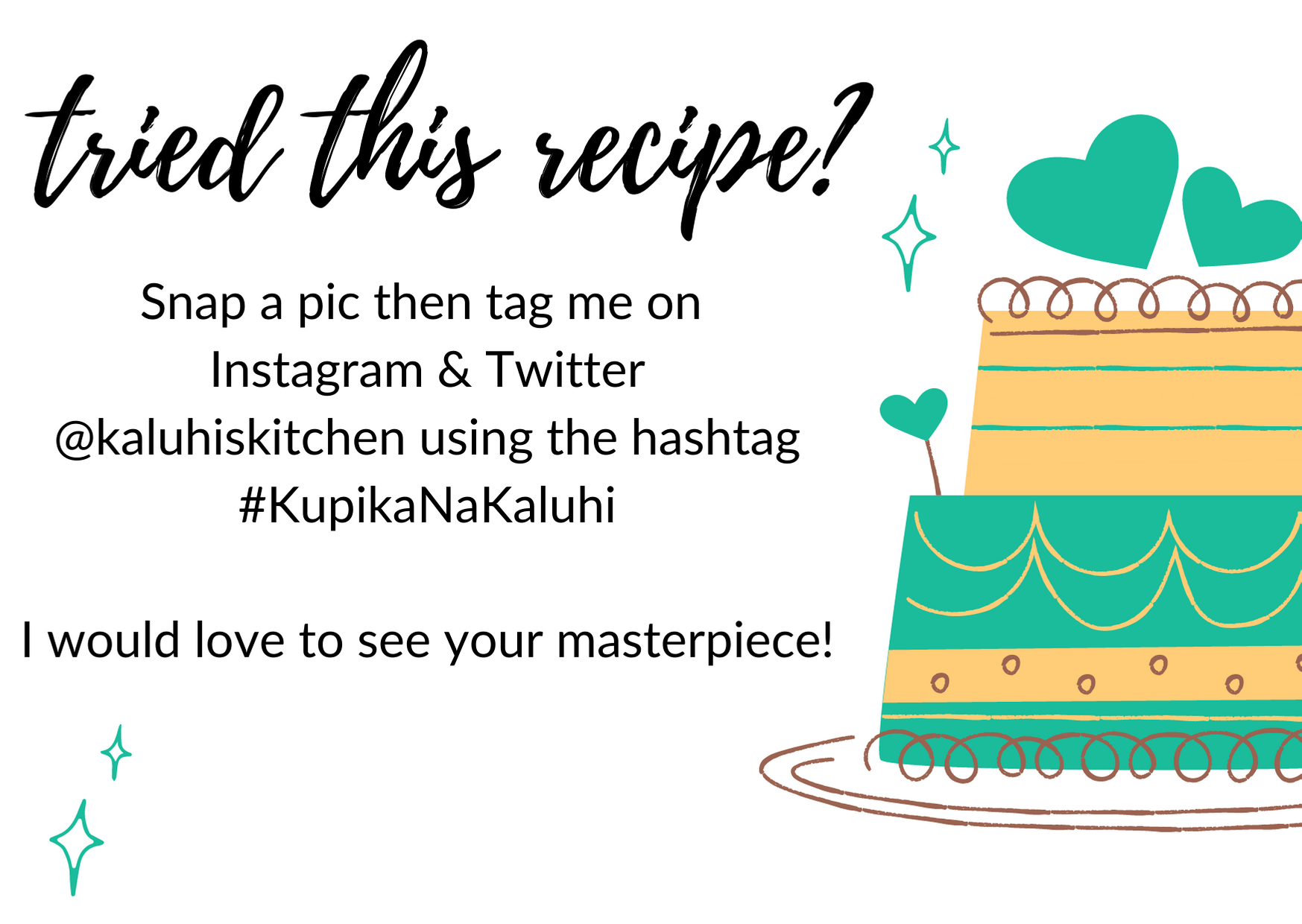 ---