My dad used to drive a deep brown Peugeot 504 in the 90's. My sisters and I used to call that car brownie. I cannot remember who exactly coined the moniker, but it stuck. "You left your dolls in Brownie." "My crayons rolled under Brownie's seats." "Go grab your coat form Brownie." And when anyone said Brownie, we all knew it was dad's car that was being referenced. We enjoyed that car! For all the cosy rides to Maragoli snuggled at the back, to the noisy chatter back home after church to my sister's and I blacked out on our way home after visiting our cousins, brownie was pretty much central to all that. Brownie served us well, and it was let toward the close of the 90's.
That story was at the back of my mind as I was filming today's video. What is an indulgent snack to all, means something entirely different to me as well. With memories of monikers at the back of my mind simmering up top, I made for you Brownies. Real Brownies. These are beautifully indulgent, delicious and a snack you will really enjoy!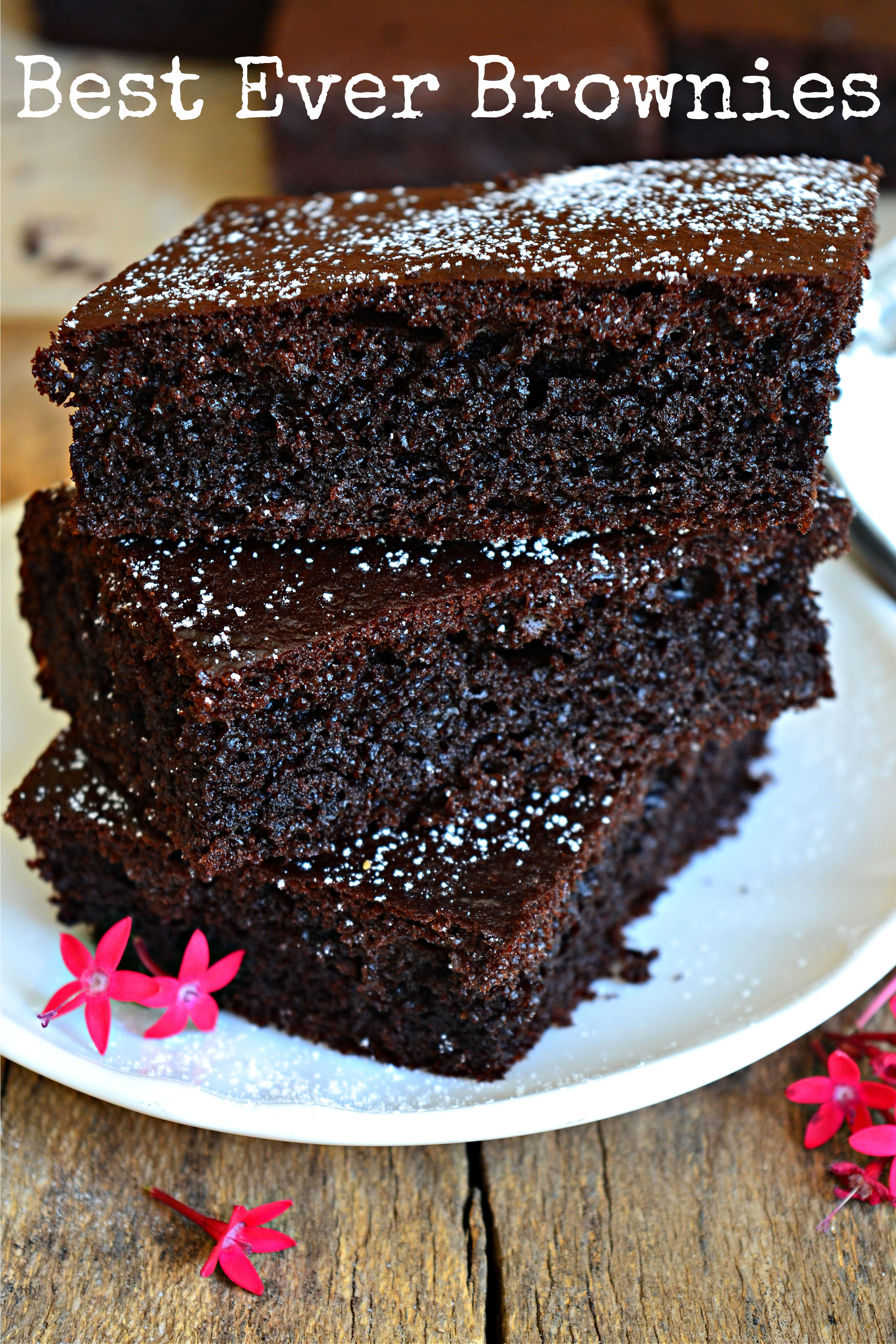 I made a dope vid to accompany the blog post. Do watch below, and subscribe!

PREP TIME:  5 min   COOK TIME: 25 min        SERVES: 7
Ingredients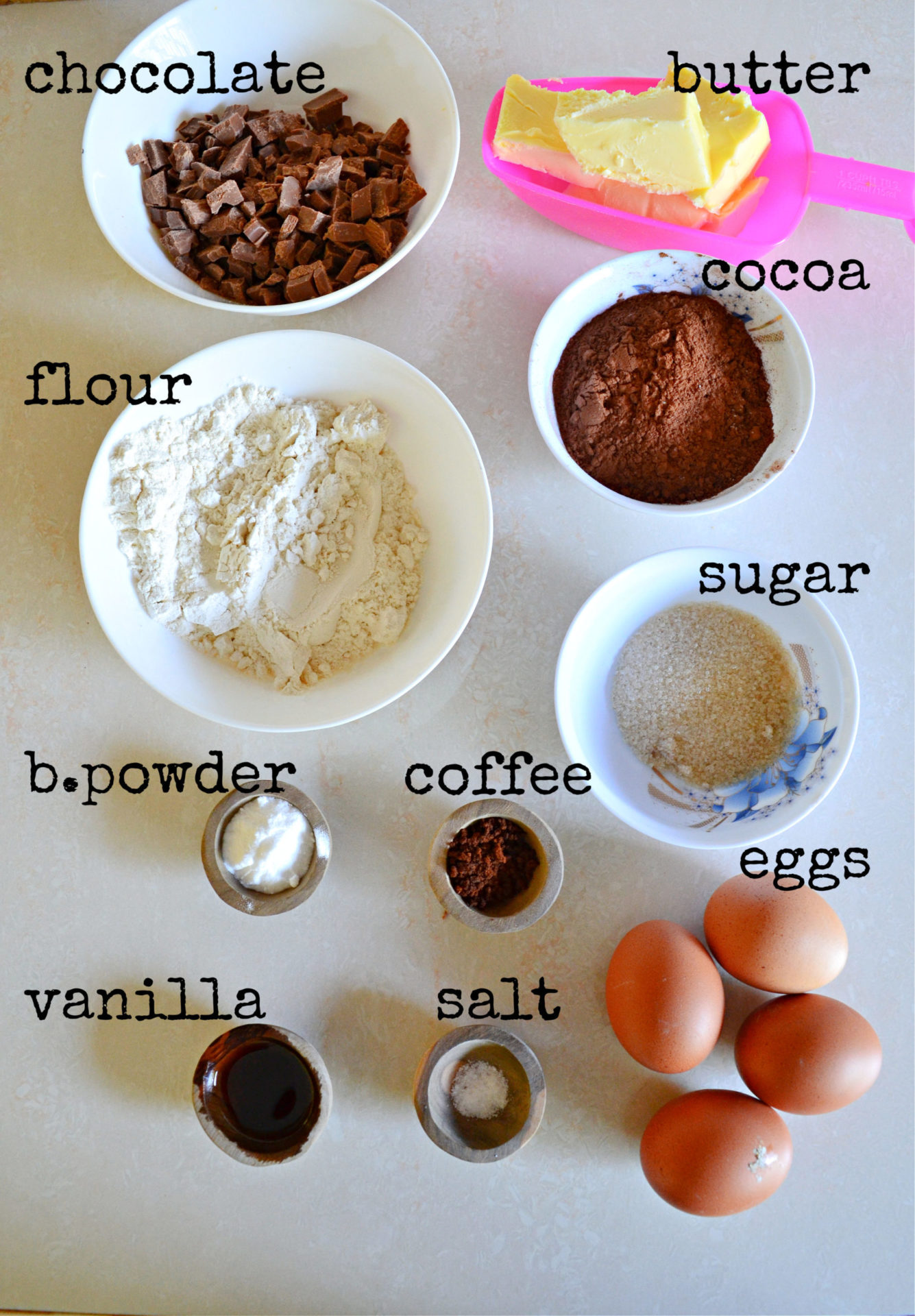 7 tablespoons of sugar
½ teaspoon of instant coffee
½ cup of all purpose flour
½ cup of unsweetened cocoa
1 teaspoon of baking powder
1 cup of milk chocolate
1 cup of unsalted butter
½ teaspoon of salt
1 tablespoon of vanilla extract
4 large eggs
Method
Place the chocolate and the butter in your bowl together with the chocolate and melt it. This will take between 1 to 3 minutes depending on the strength of your microwave. After every 30 seconds, mix and once these contents are just melted, we are done with this step.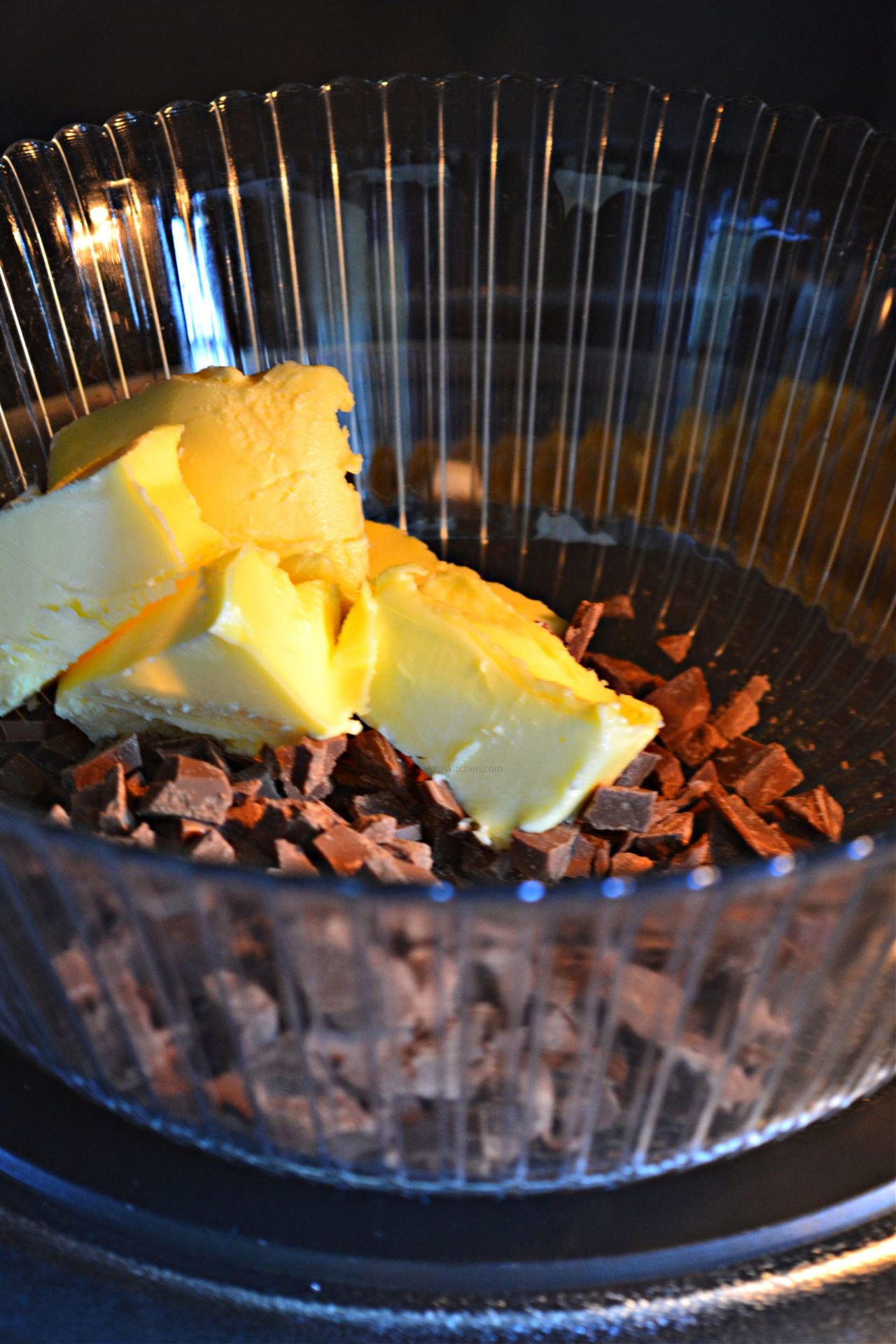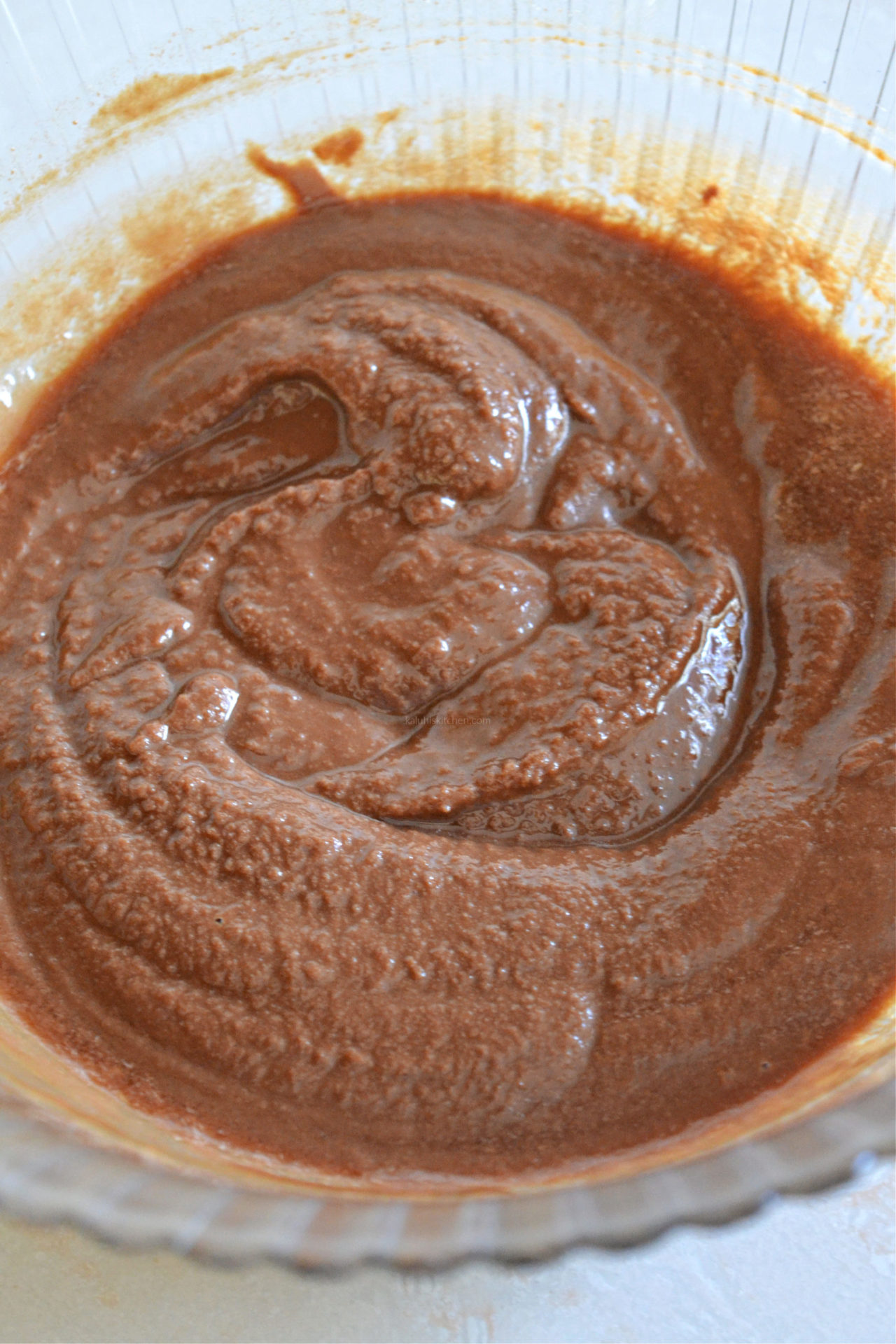 Next, add in the sugar, vanilla and coffee and mix it in. The coffee won't quite be detected taste wise, but it is an important ingredient as it allows the chocolate notes to bloom.
Crack the eggs in a separate bowl and whisk, then pour into the bowl with the melted butter and chocolate. Fold it in.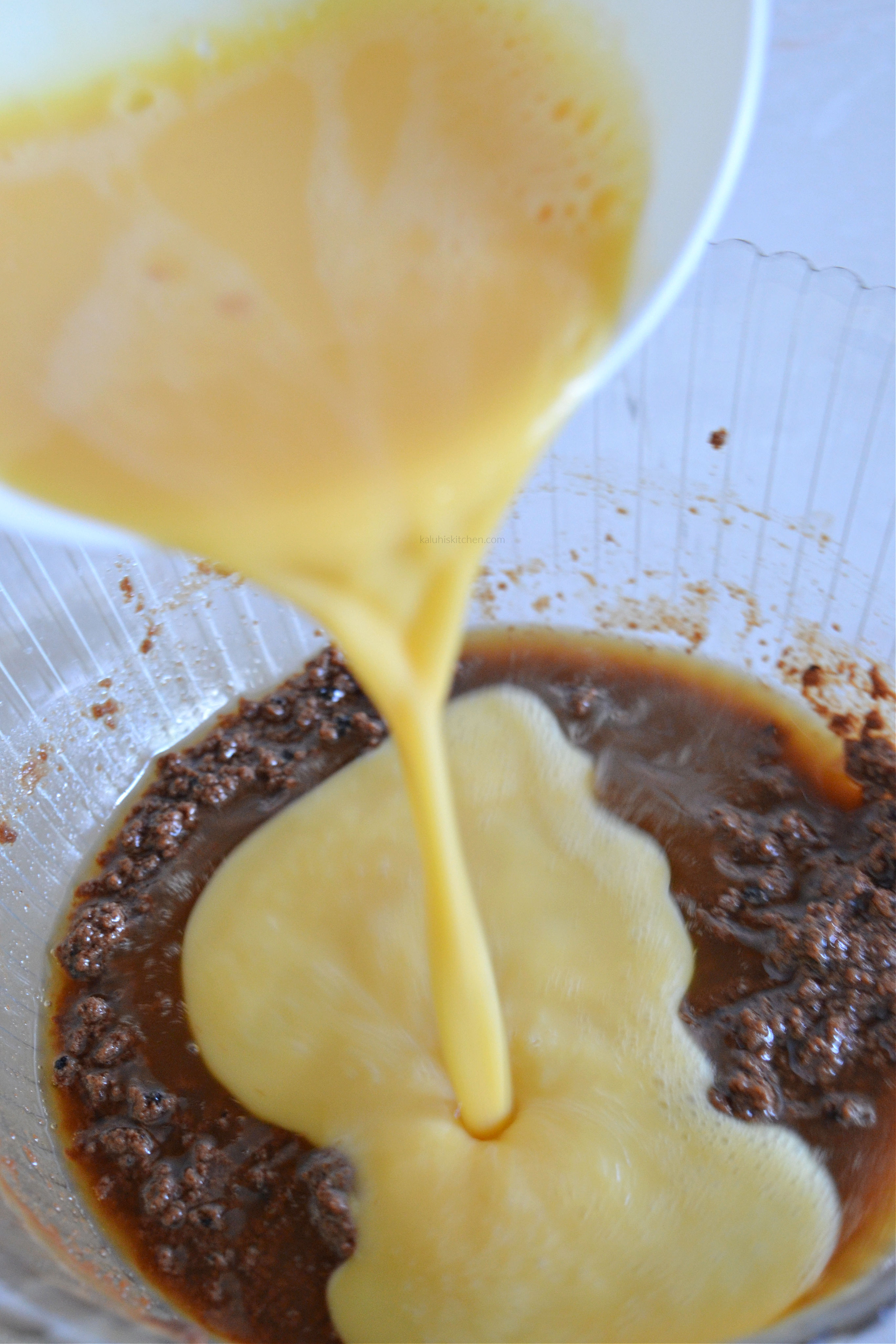 The melted chocolate mixture should not be hot because if it is, the eggs will scramble, and we do not want that. It should be molten, but not hot. With your mwiko, mix in the eggs and it should be silky smooth like this: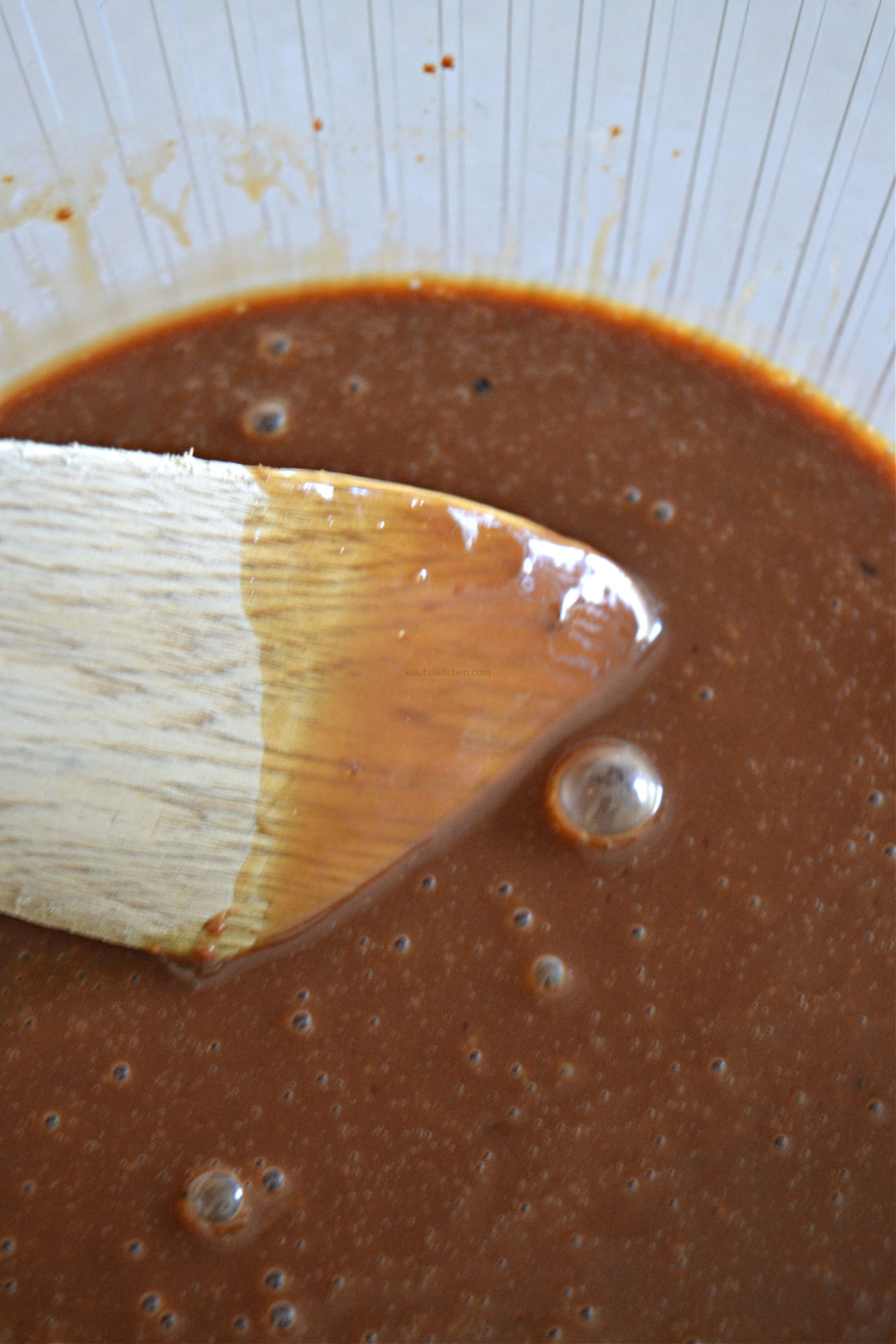 Thereafter, add in the dry ingredients and combine. The natural cocoa is bitter, and it is because of that reason that the sugar amount is abit high to counter that.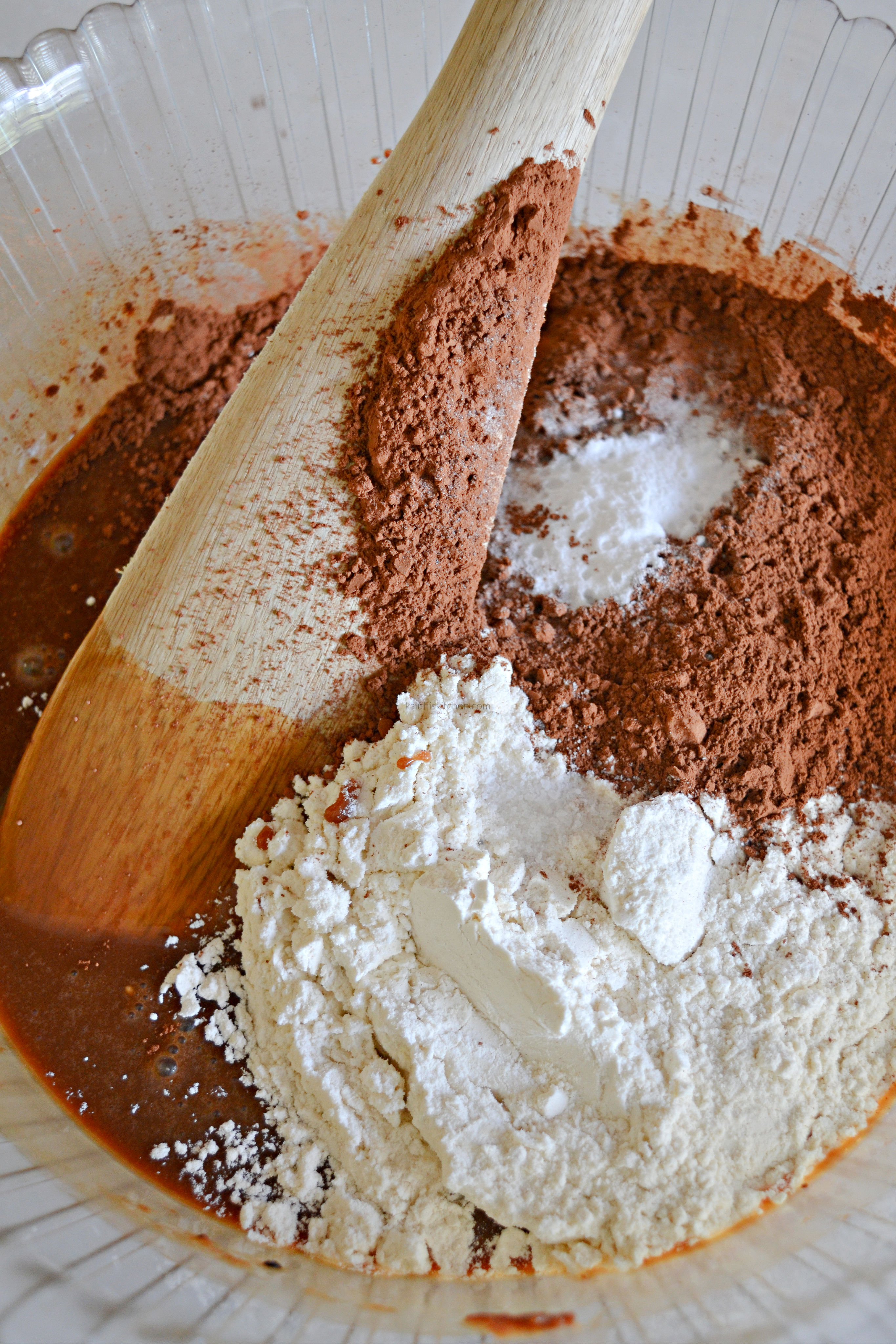 It will hold the deepest and the most beautiful brown color once it all comes together. The batter will be creamy, alittle bit sticky but very eaily mixable as you can see at 3.51 – 3.56.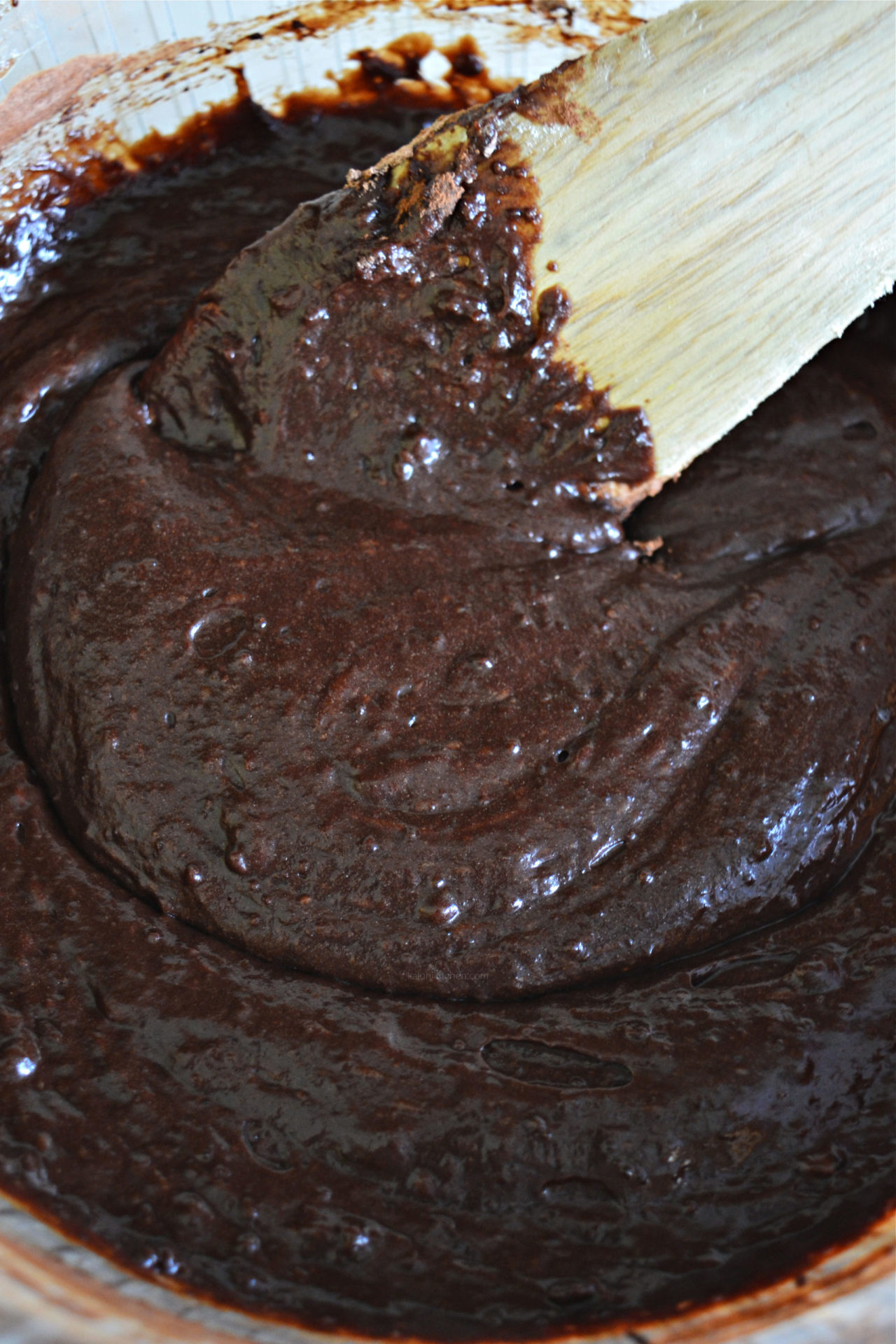 Once combined, pour onto a prepared 9 x 13 pan. This is the same pan we used to make this carrot cake. I love that despite seeming expensive at the moment of purchase, baking items last a lifetime and are multi-use too!
You can use pans with different dimensions BUT make sure you adjust the time it takes to bake as well. Remember baking is a science and changing one variable affects everything. A smaller, taller pan will require you bake for more time.  A wider, flatter pan will demand less time etc etc. Changing of the pan size/pan number will demand that the time taken to bake be adjusted as well.  Make sure you always test the doneness of your cake in the event you switch the pan. How do you test the doneness? By poking the center with a skewer or fork. If it comes out clean, you are done. Be careful not to overbake because we do not want a dry cake. It should be just set so that it remains bouncy and fudgy. You can follow my recipe quantities to a T, but if you overbake, the cake will be dry. Overbaking will give you a dry crumb; which we do not want. Ensure you test the doneness of your cake and remove from the oven once confirmed to be baked through and through.
To make things super simple for you, use the pan with the exact dimensions I have given you.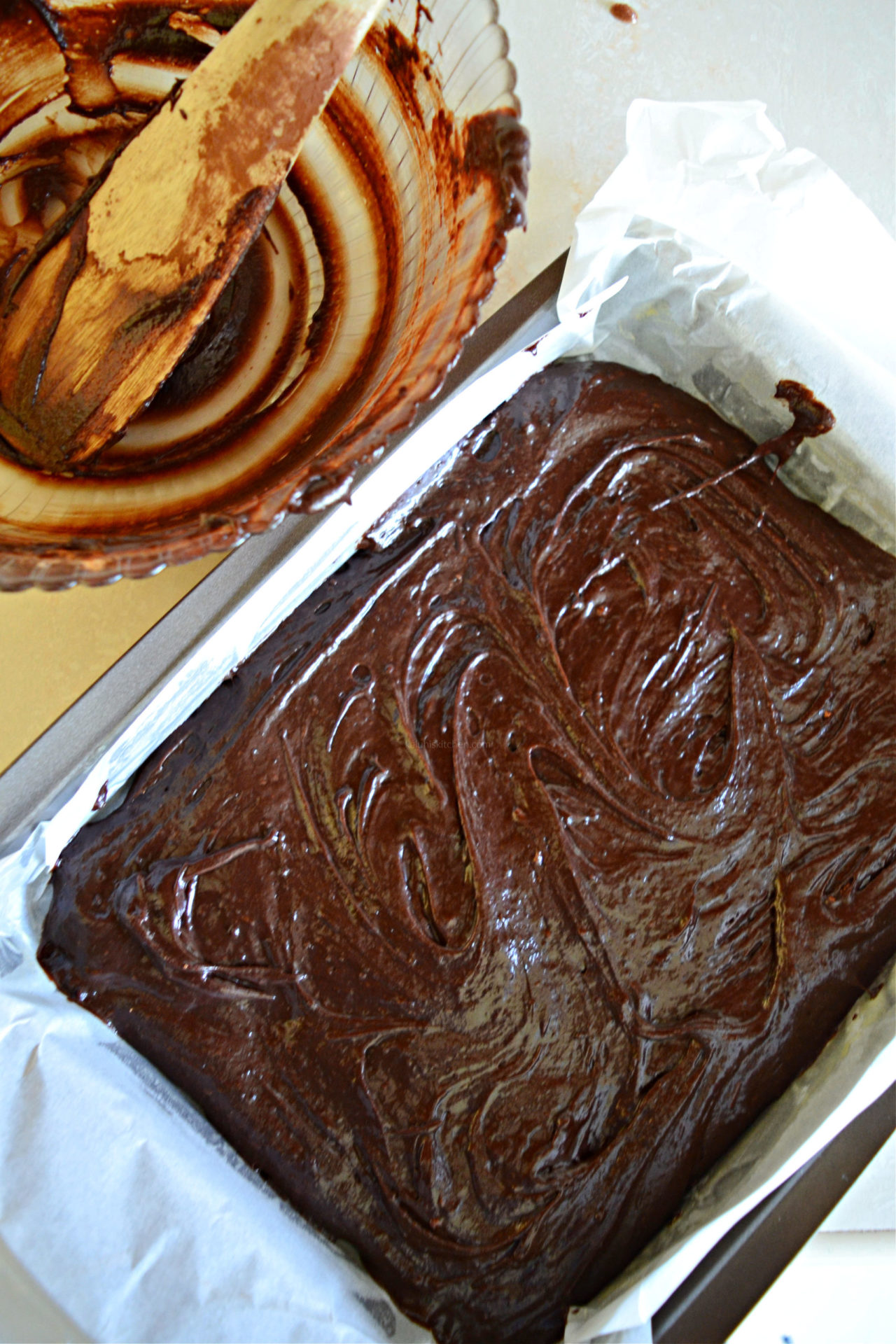 Remember, if you decide to use a pan of different dimensions, you will need to change the time it will take to bake as well. You will need to check the doneness of your brownies by poking a skewer at the center. I recommend that you follow my instructions to the letter if you so wish to attain an exact result like mine.
At 170c (oven already preheated at that same temperature too), let this bake for 25-28 minutes. It should just set. Be careful not to overbake the brownies as that will dry out the crumb.
Once done, release from the pan and slice her up.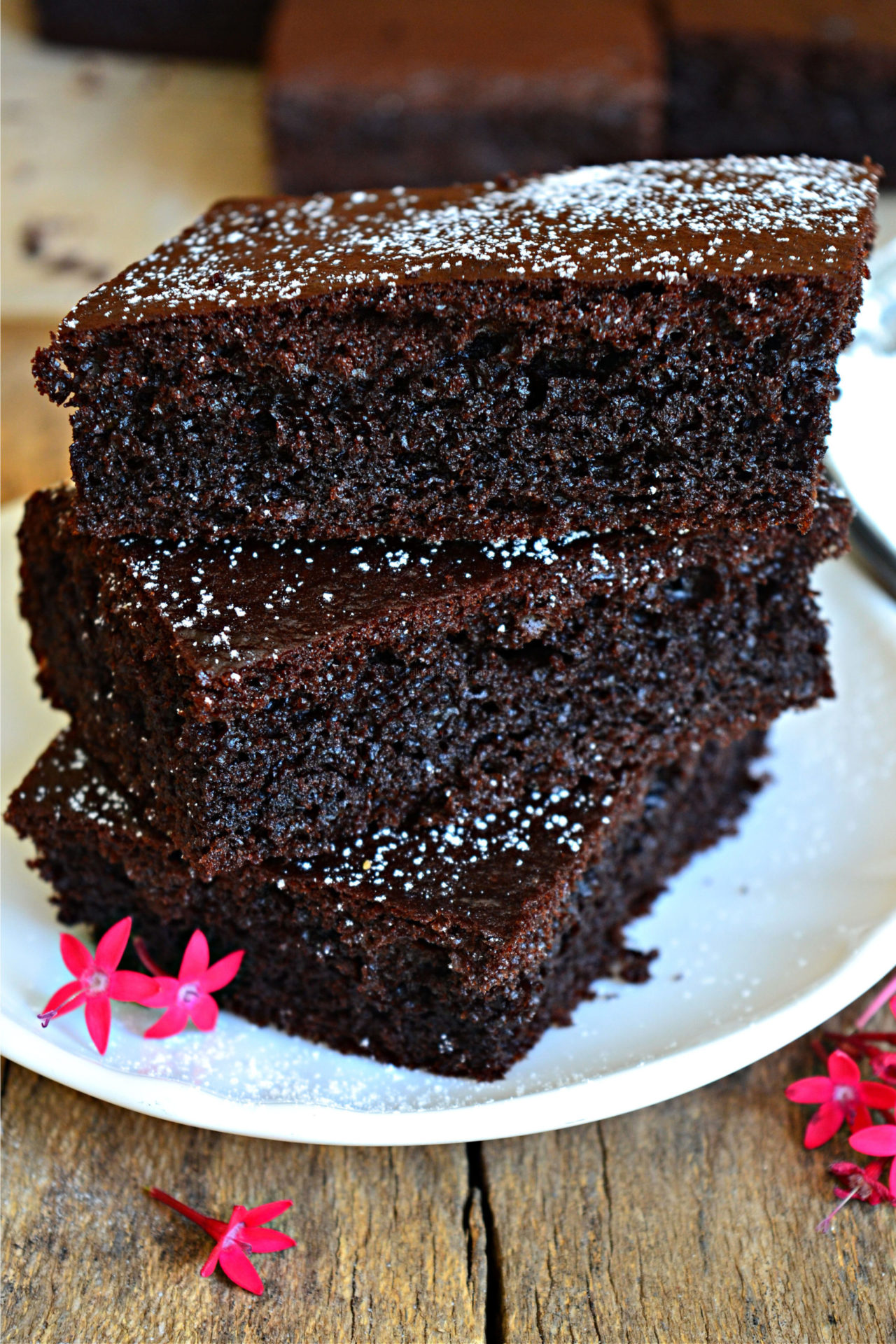 Rich, moist, full crumb, chocolate-y and perfectly indulgent! So simple to put together and the perfect snack on a rainy Saturday in or for your kiddies to carry to school. Whether you choose to have these brownies on their own or with some milk or chai masala, it will be a feast you won't ever forget!!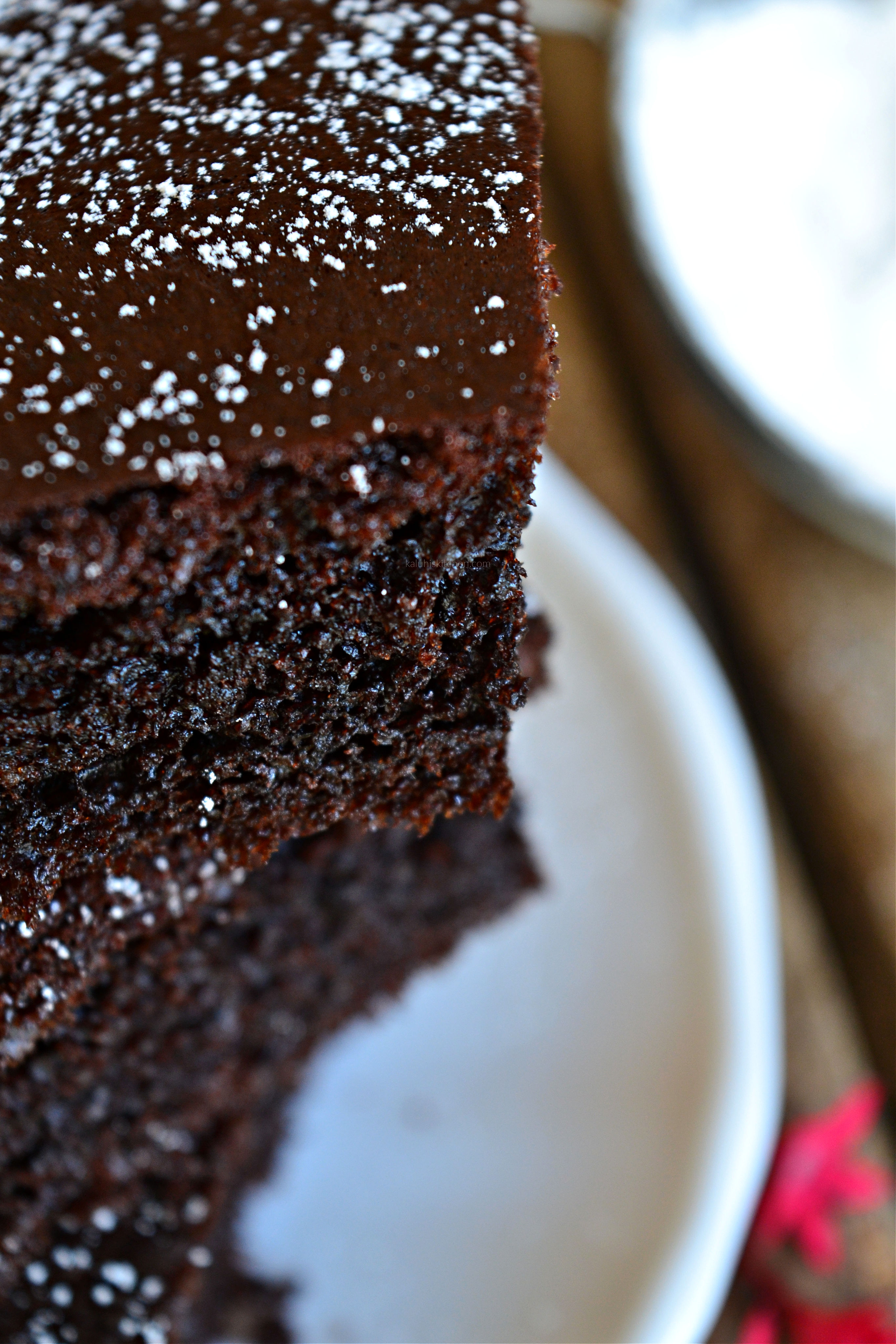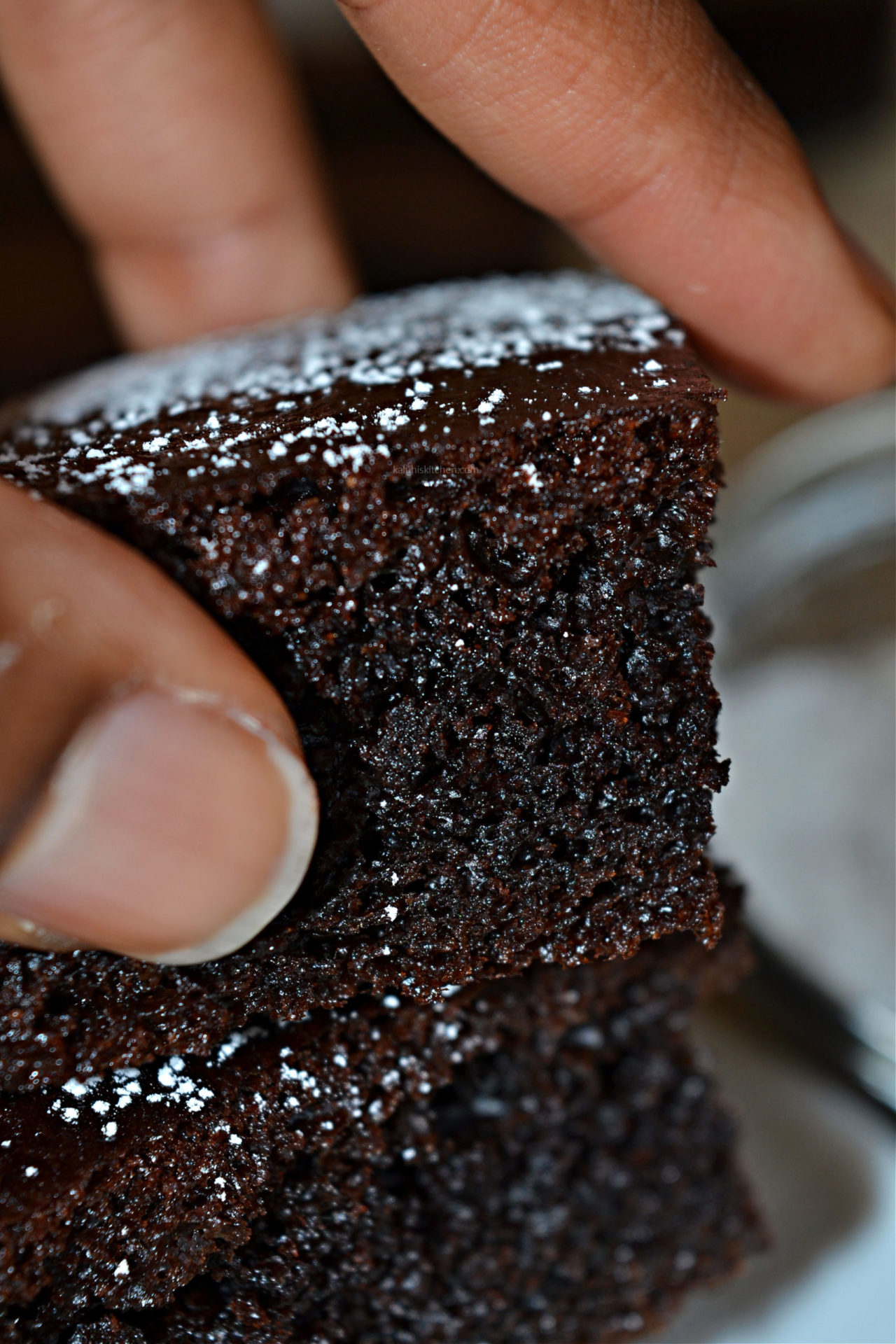 These beauties are definitely worth a try!
I cannot wait to see you guys make these! Once you do, snap a pic, tag me on any social media platform. I would love to show you off honnaaaayy!! Do come over and watch the complimentary video to this blogpost and if you are yet to subscribe, please do too.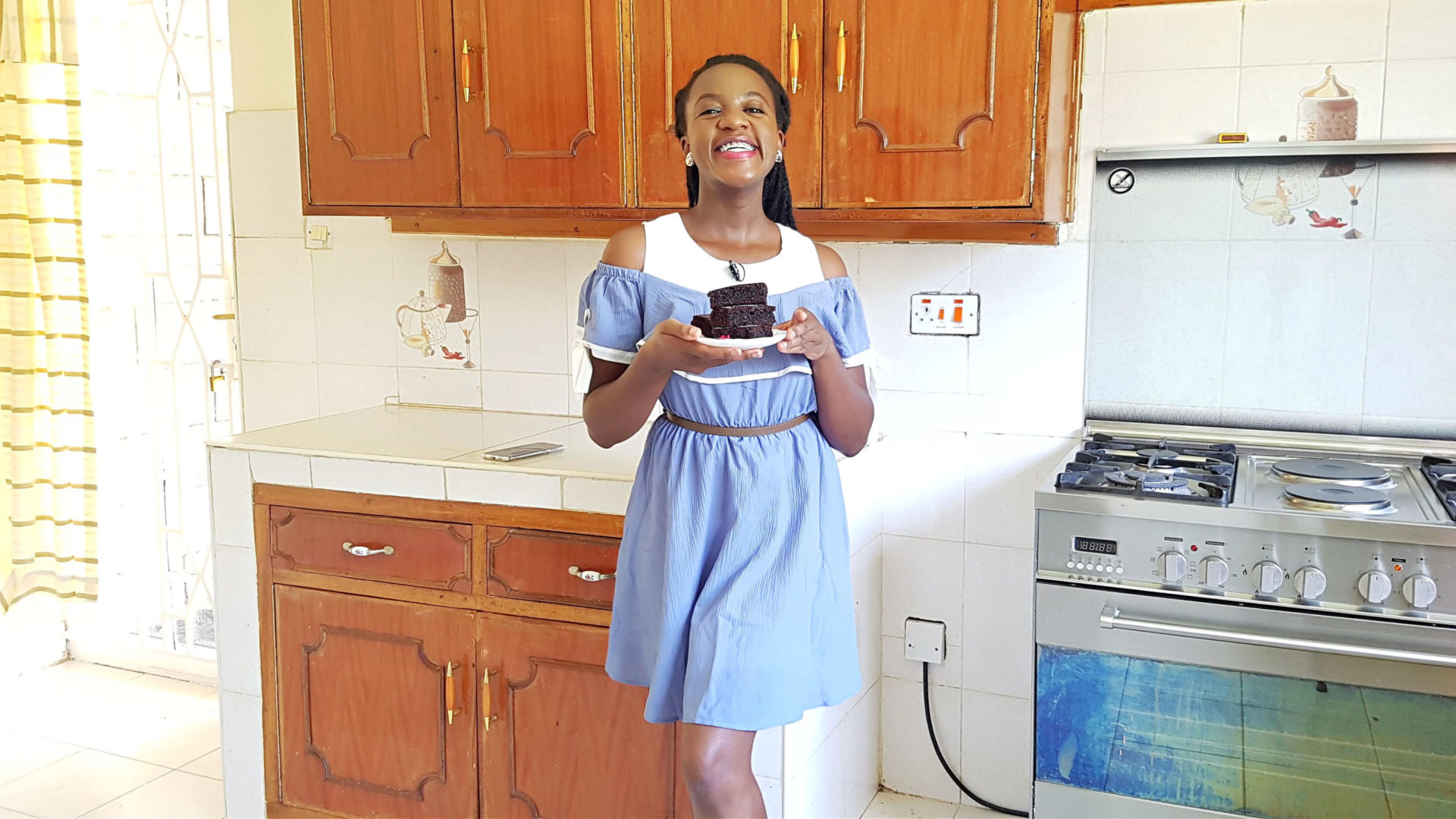 Nawapenda!
---
Get your downloadable recipe here :))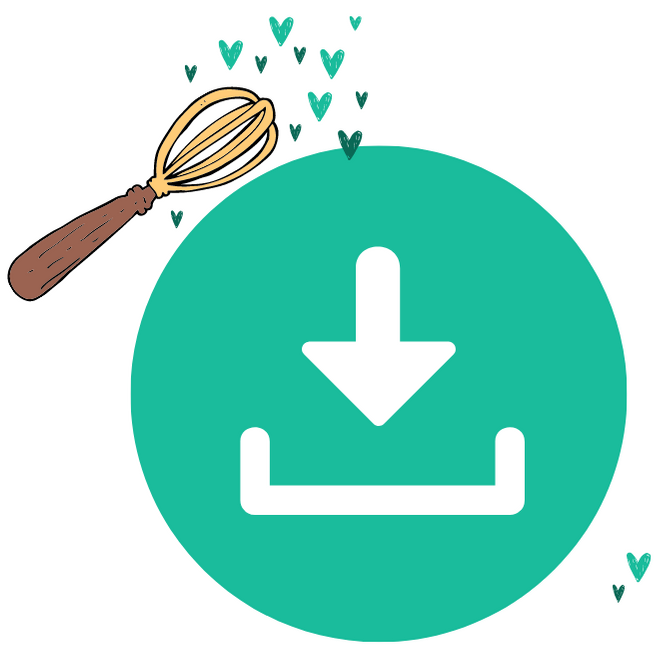 ---
All content and images are copyright protected by



Do not copy in part or whole without giving due credit.
---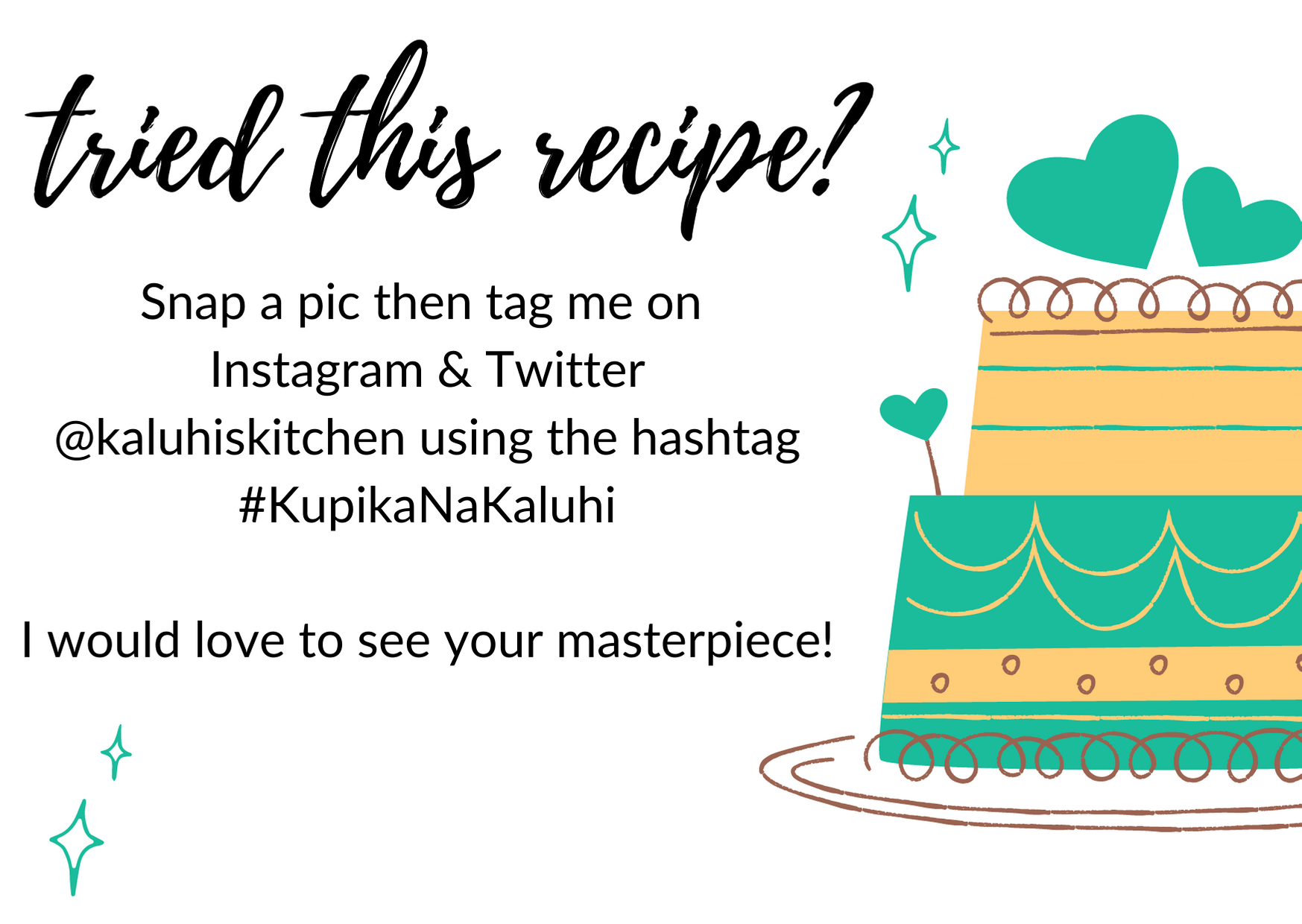 ---