Besides potatoes, we almost always have matoke in our house. Every weekend, my dad collects a package form Maragoli delivering traditional veggies such as kunde, mto and mrenda, fresh peas and beans and almost always, matoke. The matoke are usually wrapped in some banana leaves to preserve their freshness. They are usually a bit dewy by the time they get to Nairobi but beaming with the bountifulness and greenness of the emerald rolling Maragoli hills.
Because we have a constant supply of one ingredient means we have to create different ways of  making one thing. One of one of the most mellow matoke recipes is my garlic and cumin matoke. It is so easy and unleashes one hell of a party on your taste buds. #MUSTTRY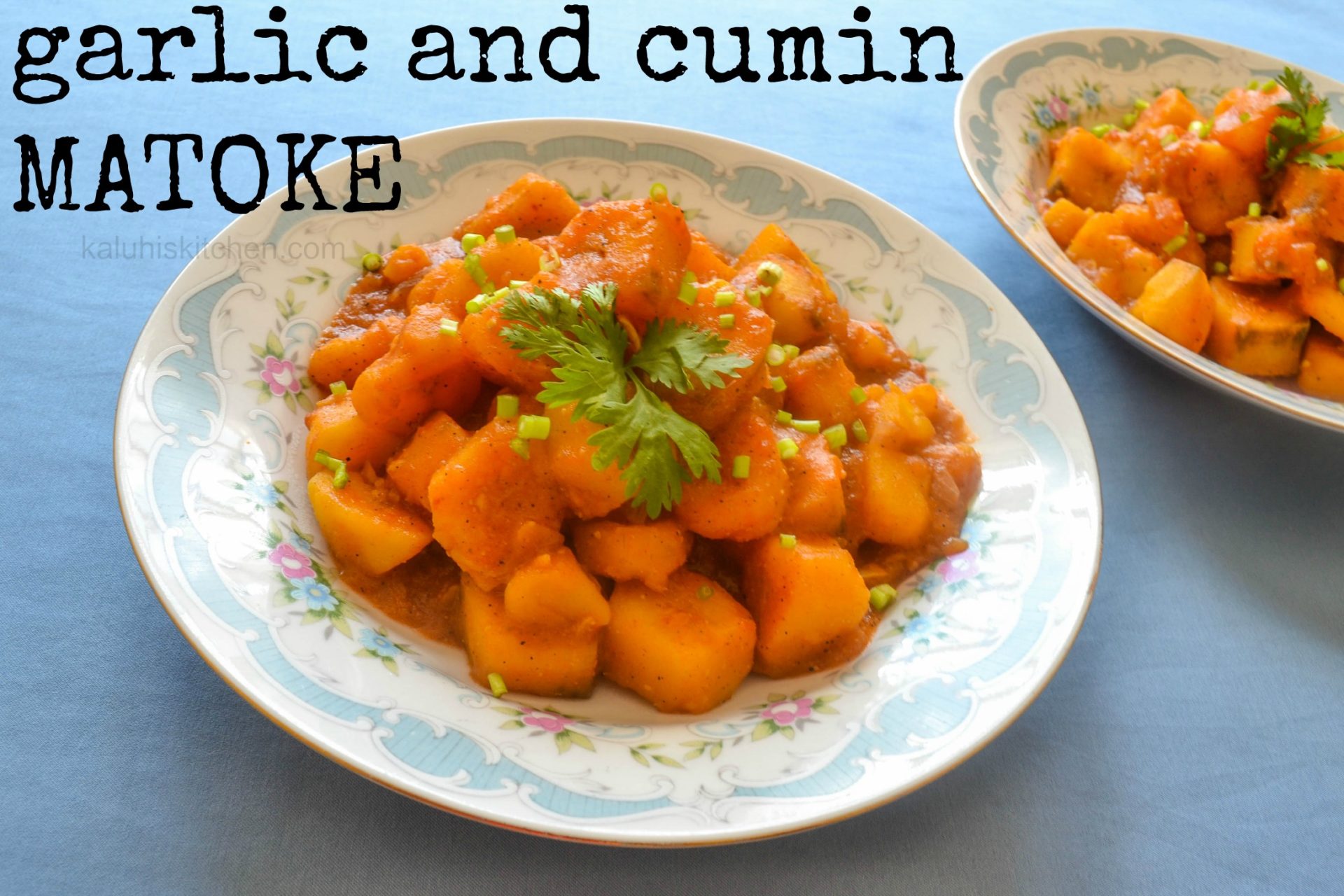 COOK TIME: 30 MINUTES                                             SERVES:2
Ingredients:
9 Matoke, peeled and sliced
2 tomatoes, grated
5 garlic cloves, minced
1 red onion, finely diced
1 teaspoon of tomato paste
1/2 a teaspoon of ground cumin
1/2 a teaspoon of white pepper
Salt to taste
Method
In a sufuria, heat up some vegetable oil and add the onion and the minced garlic.Let this simmer until it is fragrant and slightly brown (Key word: slight)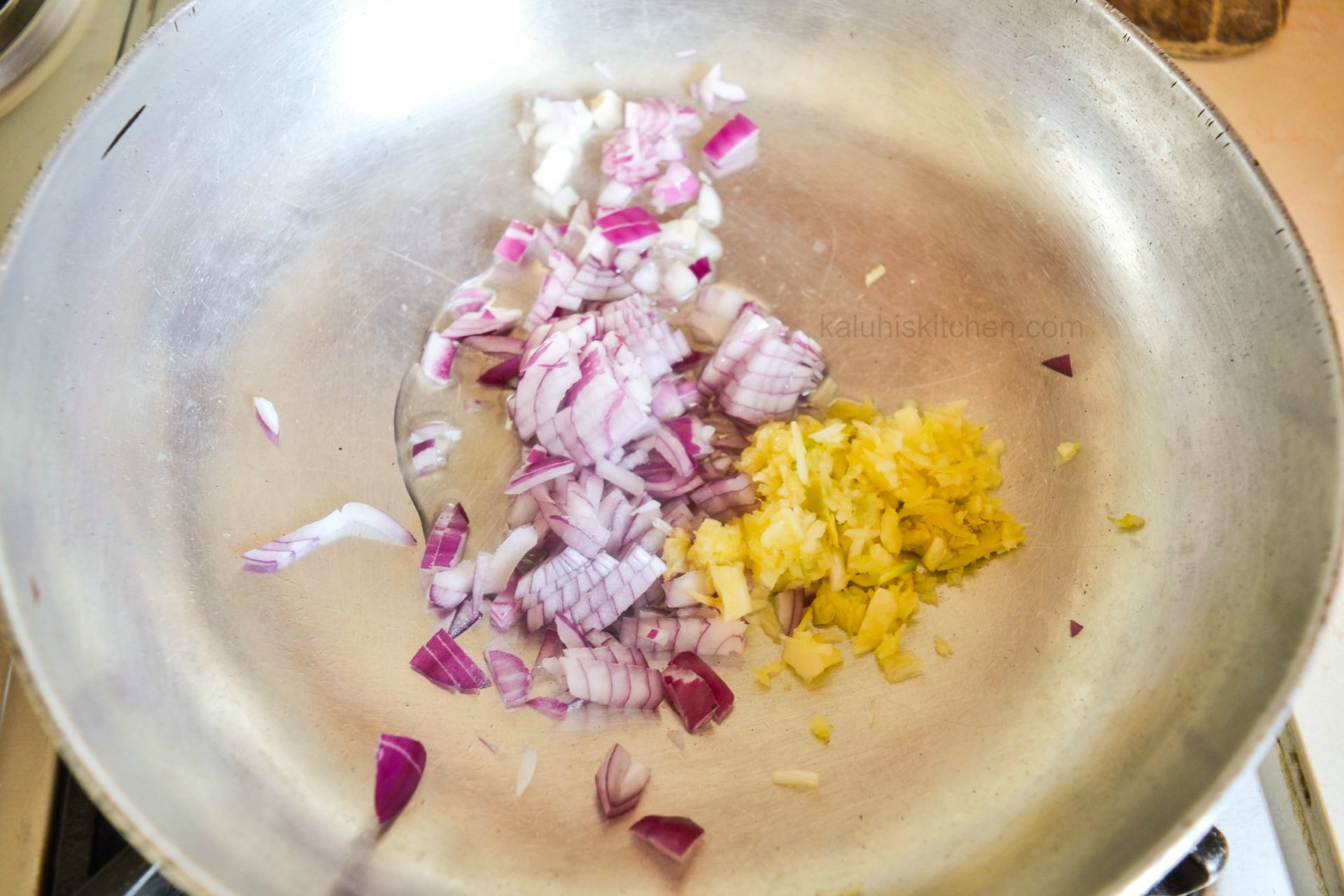 Add the tomatoes, tomato paste and the spices. Add some hot water to this and let this simmer down for about 5-8 minutes.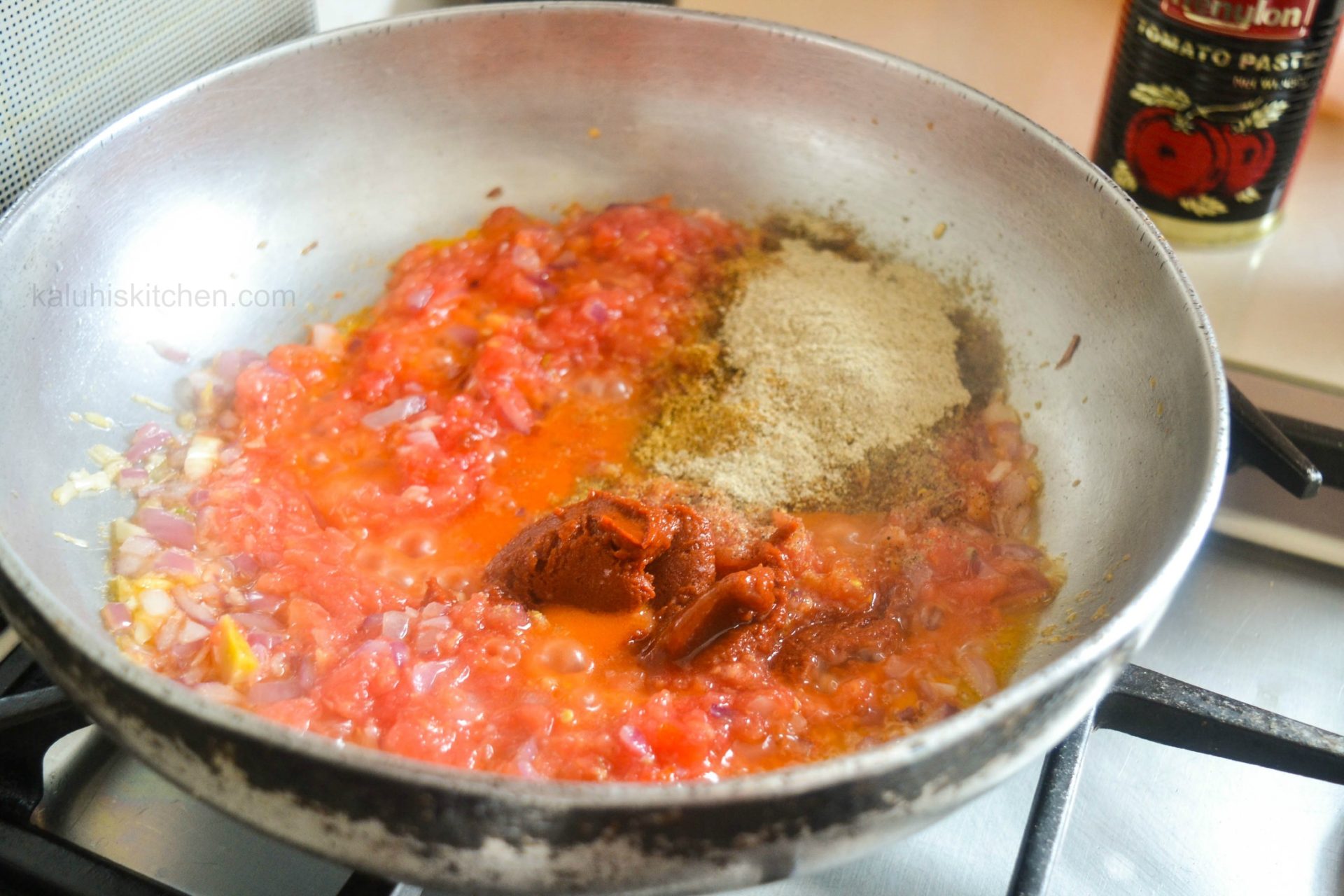 Add the chopped matoke and mix them in. Add 1/2 a cup of hot water and cover with a lid. Let this cook for about 15-20 minutes. Test with a fork and once the matoke are completely soft and have turned yellow, they are ready.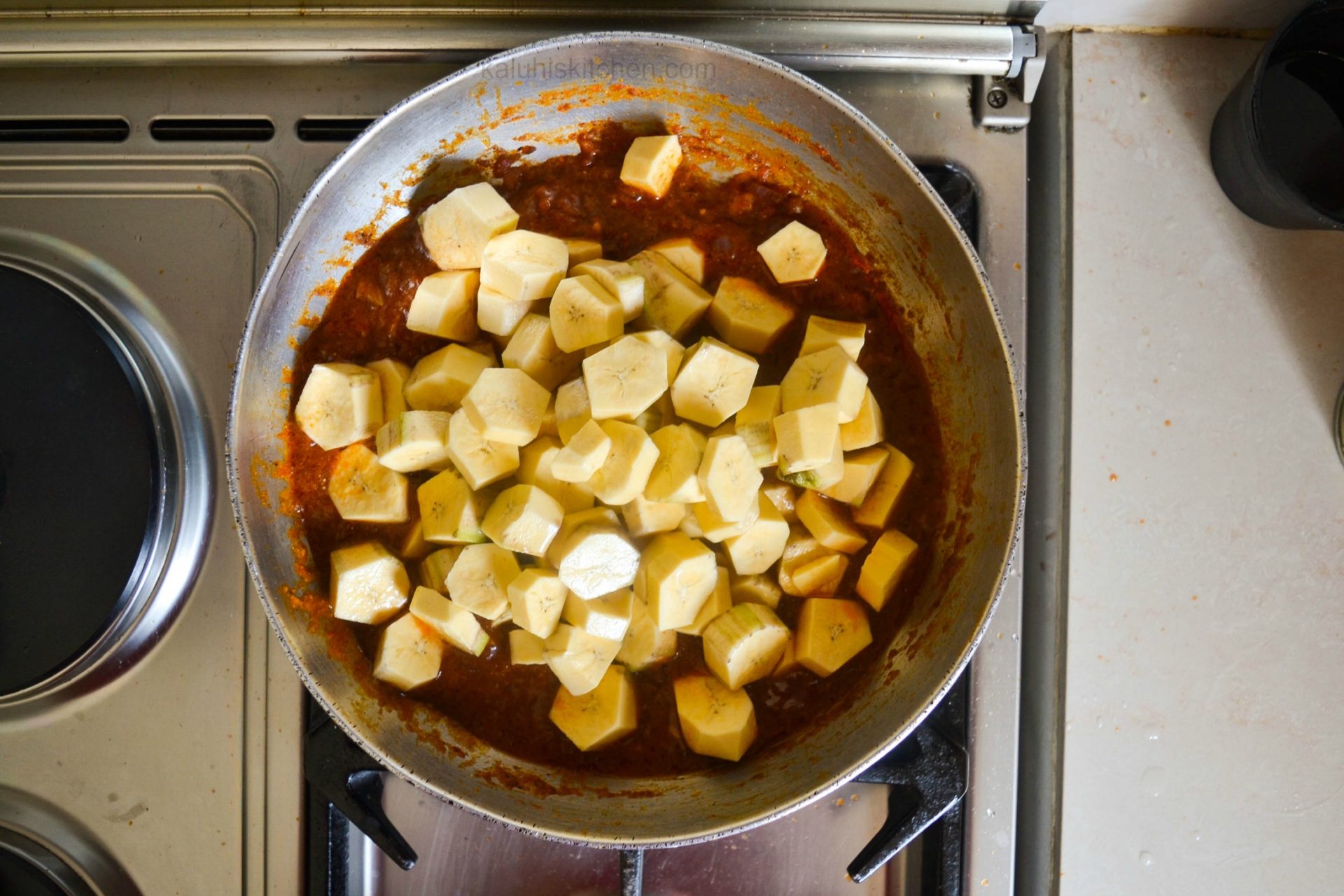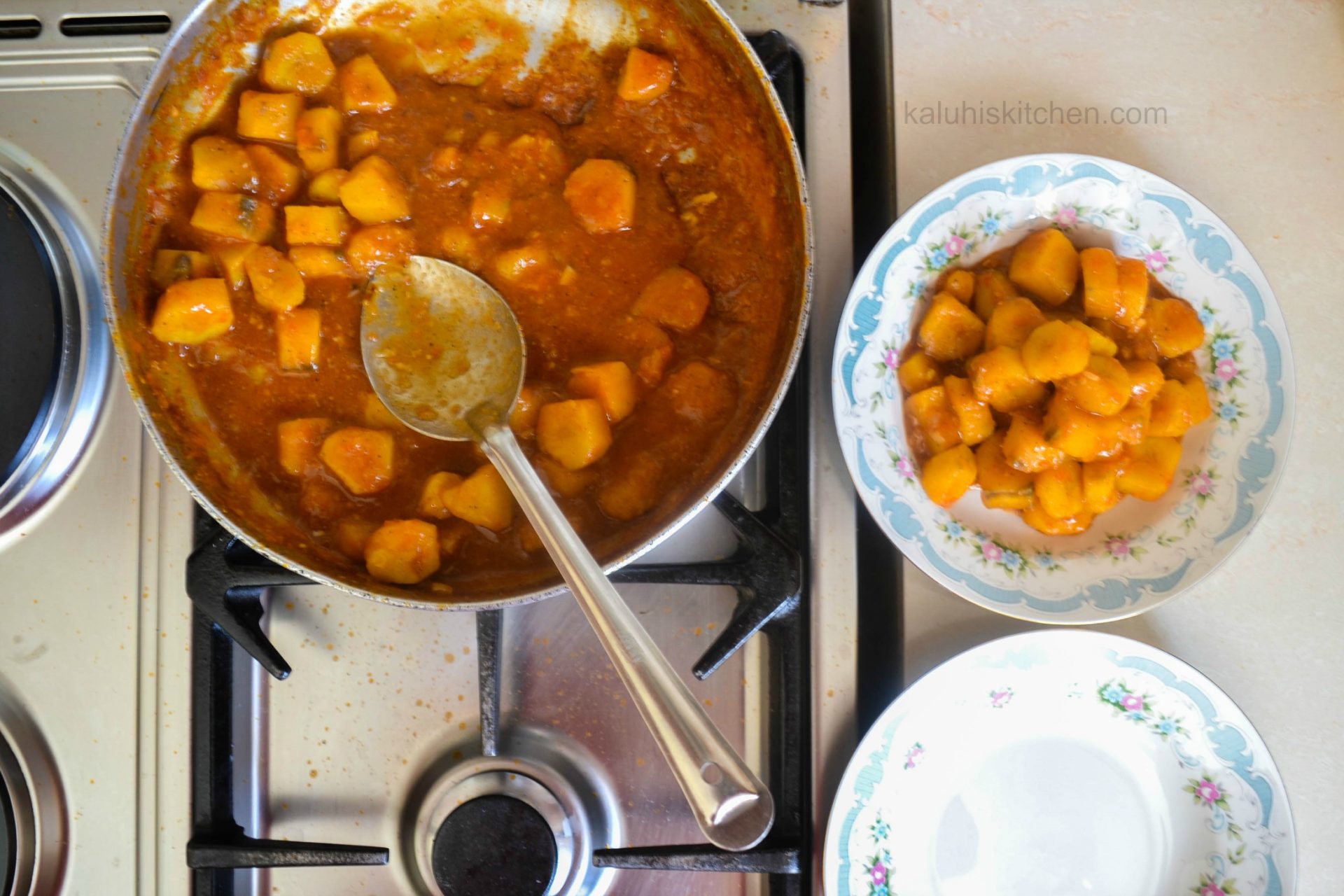 Serve and garnish.
This savory dish is as welcoming to the eyes as it is to the tongue. The taste of the cumin is the most prominent and it being one of my best spices, this was a feast.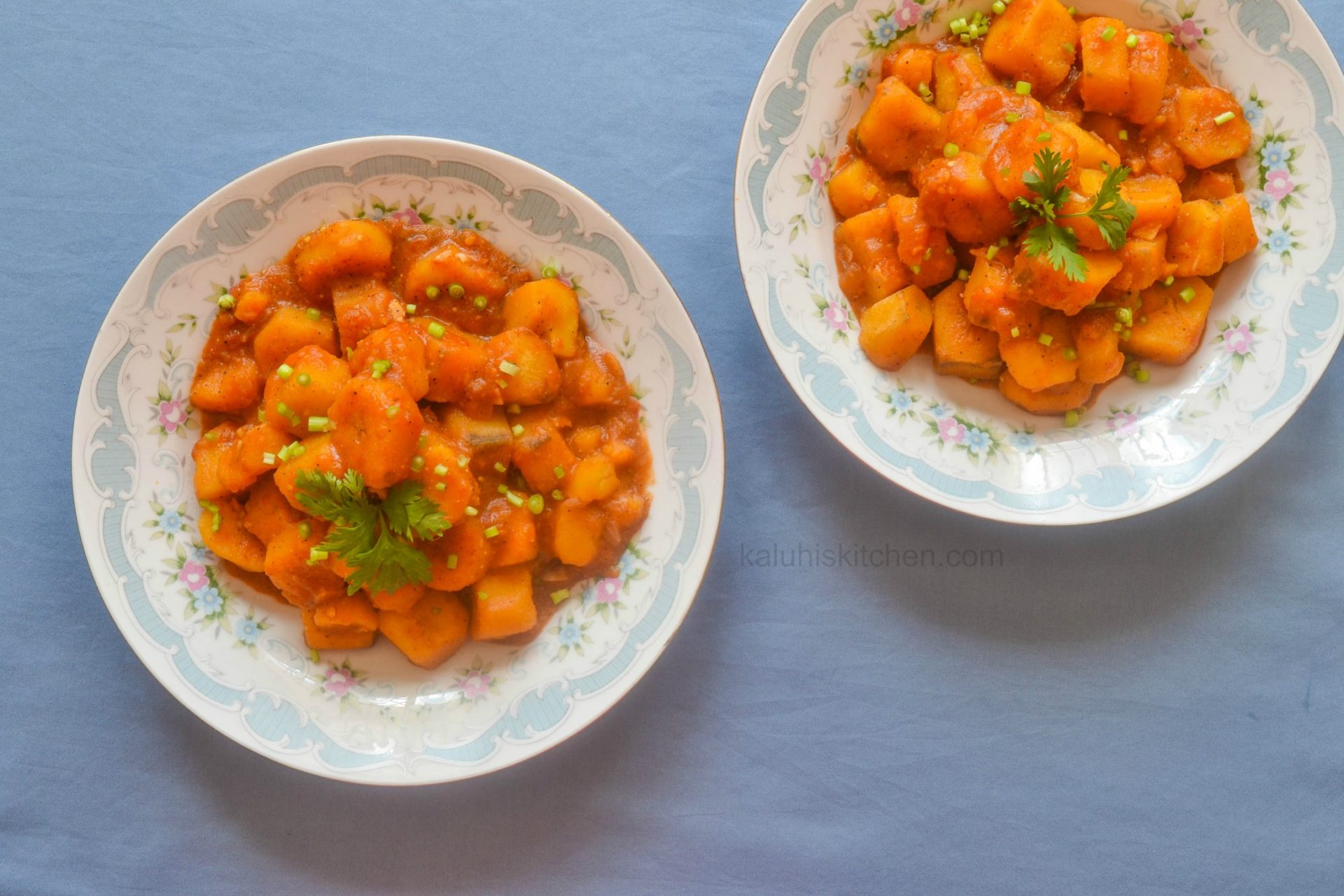 My garlic and cumin matoke would also be absolutely comforting to have during a rainy day in due to its soft, alsmost silky feel.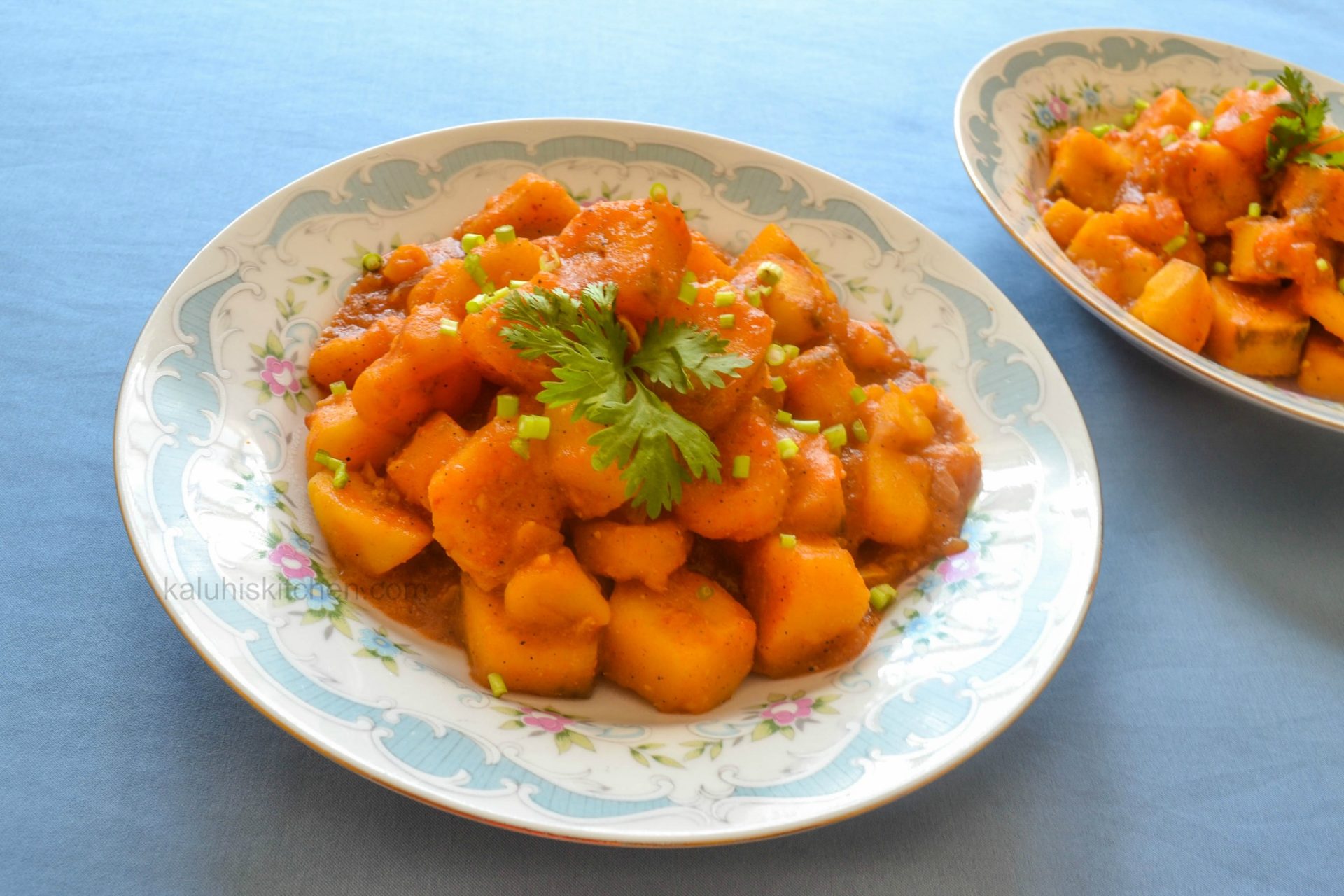 Whoever said healthy food has to taste boring needs to spend just a week with me and I will change their ming=d for sure! I hope you gove my garlic and cumin matoke a try. :))
Sending good vibes your way
Kaluhi
---
Download the full recipe here: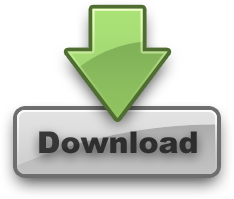 ---