Food unrelated news: I decided to start exercising. For those who know me, they know I am pretty tiny (by Kenyan Standards) but truth be told, I am so unfit. As I am growing older, I feel it is so important to keep my body in the best state, even if I do not gain weight that easily. It has nothing to do with weight, but more to do with simply staying fit. I have been doing core work outs and I feel so sore but soooo good! Goal: These abs. And judging by the way I am going so far, this is within reach. I just hope I won't give get bored along the way LOL
Anyway, back to business. For today, something rich and savory. This Garlic Chicken Strips in Coconut Sauce is one of those meals you can whip up in just a few minutes but have everyone blown away by how beautifully layered the flavors are.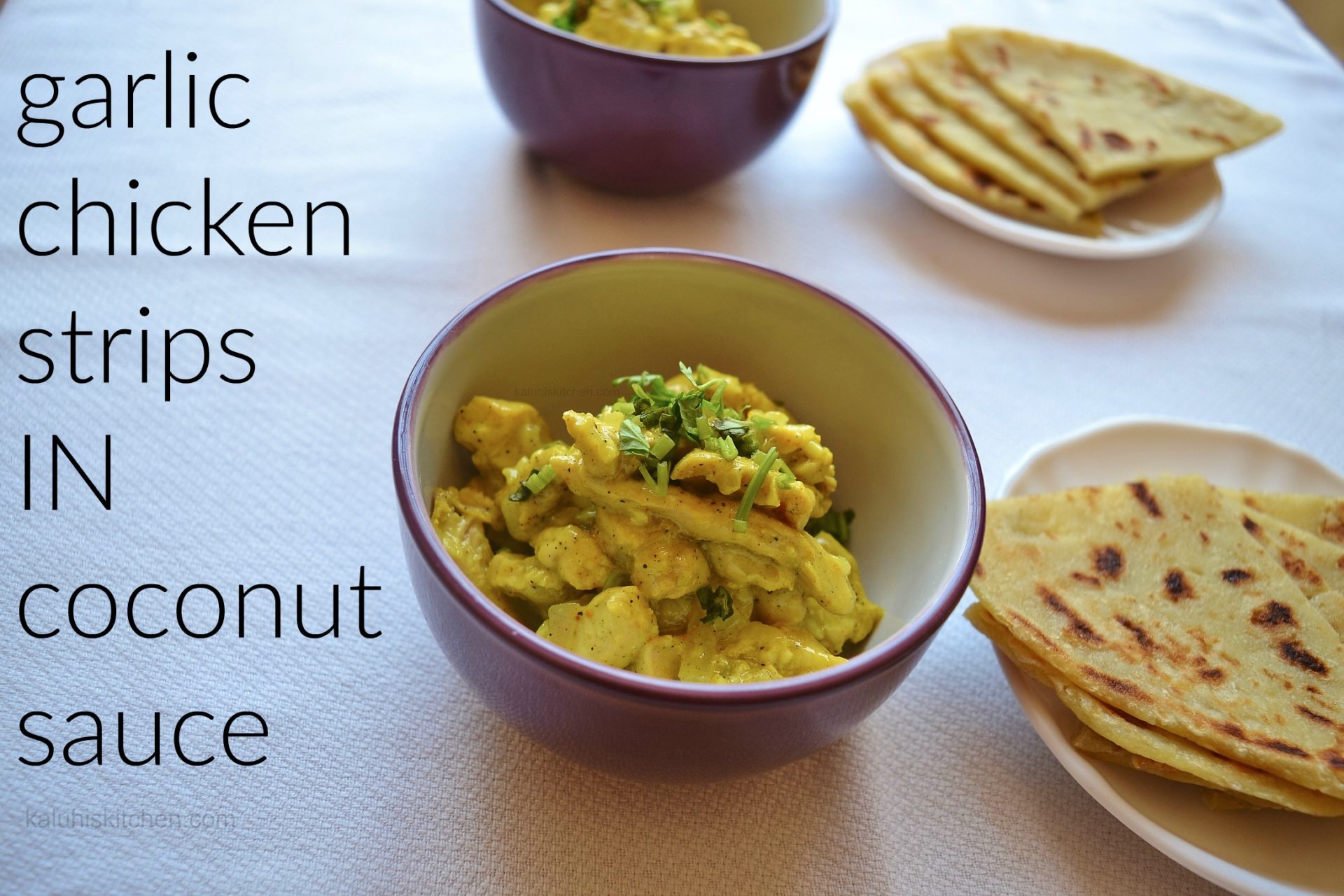 COOK TIME: 25 MINUTES                                              SERVES:2
Ingredients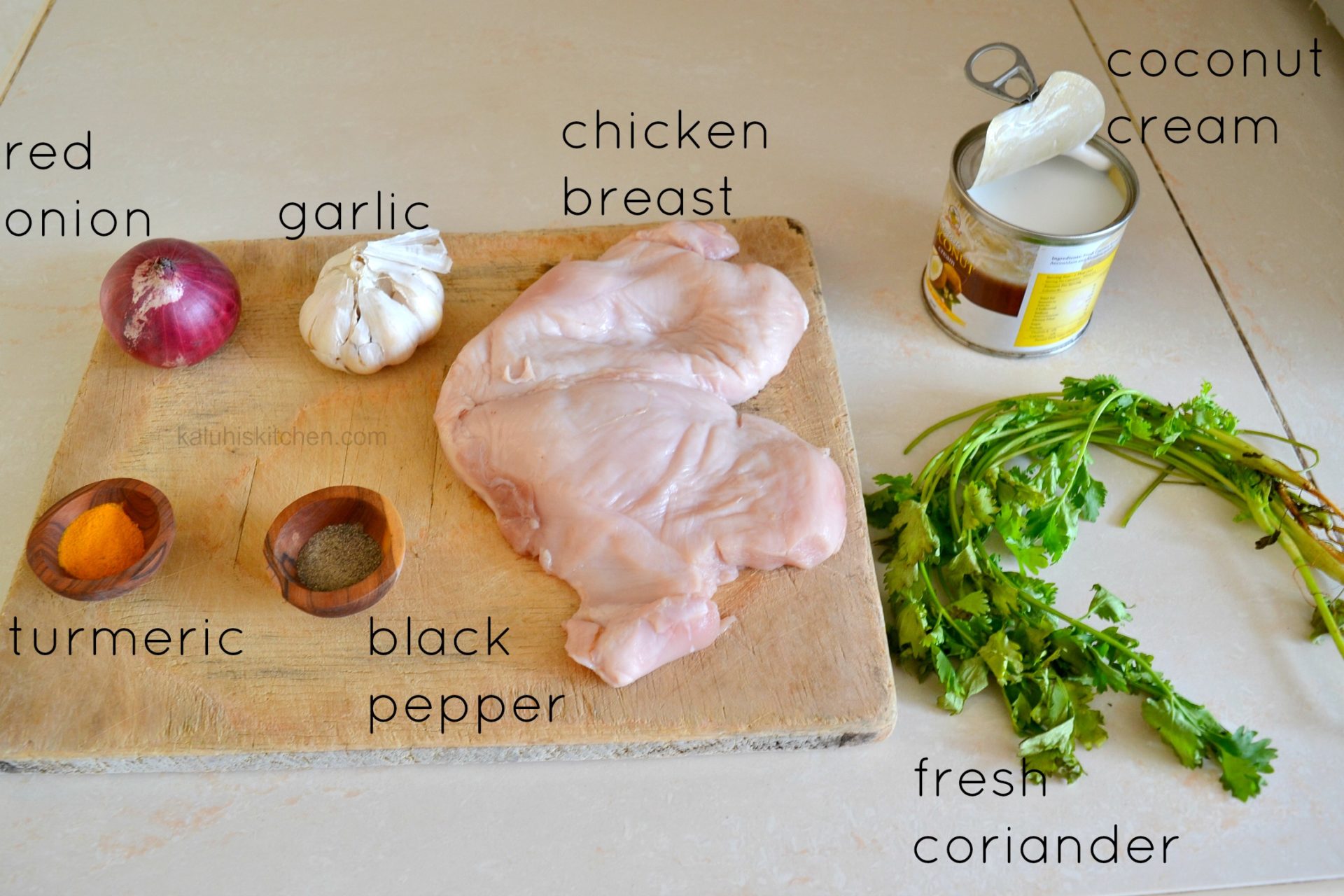 1 large Chicken breast
Coconut cream, 125 g
1/4 teaspoon of Turmeric
1/4 teaspoon of white pepper
1 Red onion, diced
4 cloves of garlic, minced
Coriander for garnish, optional
salt to taste
Method
Take your breast and cut it up in strips. Always cut against the grain to ensure it is tender and not as chewy as chicken breast usually is. The same thing we did here. Heat a pan and put your breast strips together with the black pepper to shallow fry.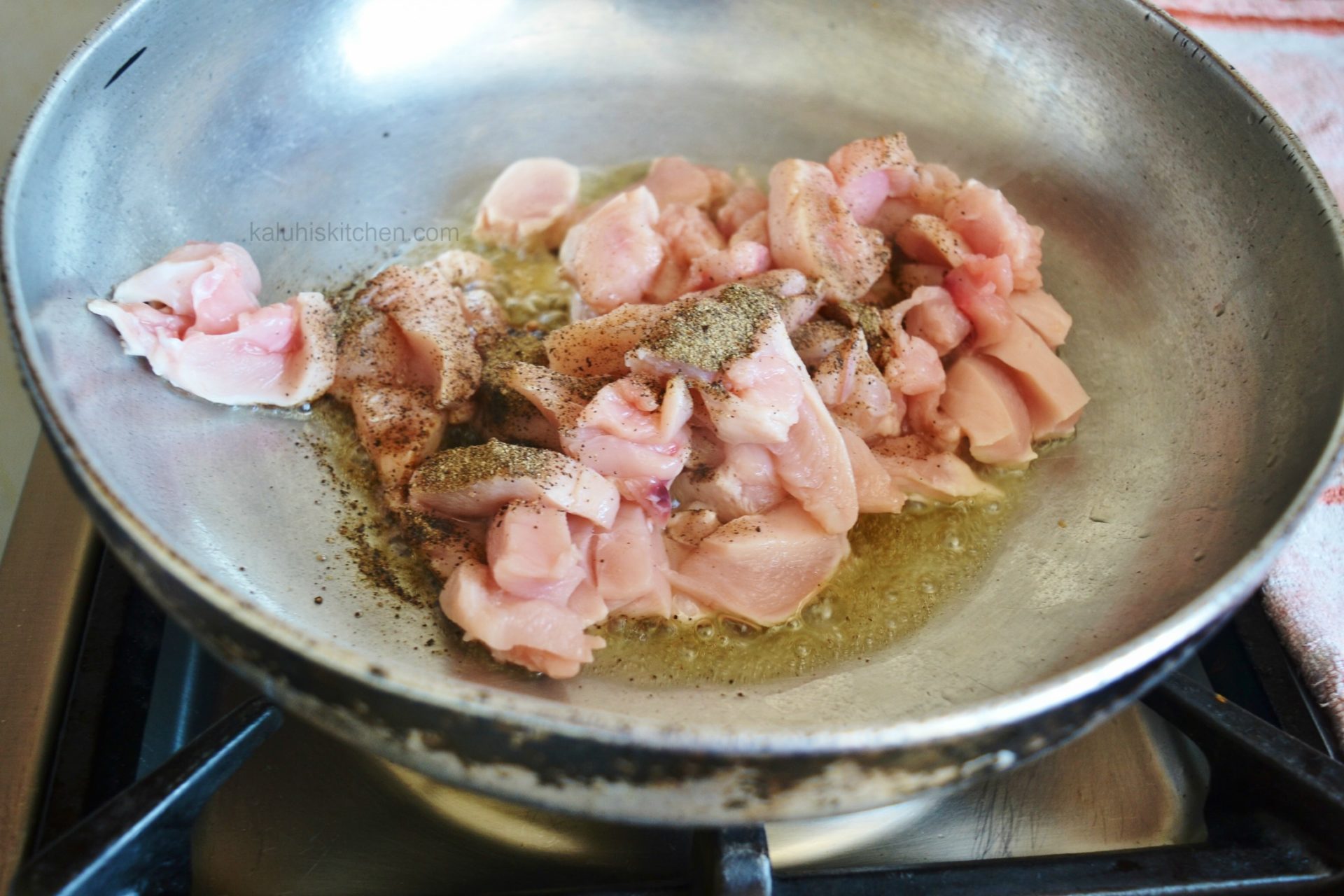 Because the chicken is in strips, it will take a short time to cook. But because this is the first phase of cooking, you need the chicken to just turn white then remove from the heat. It will finish cooking in the coconut sauce.
Chop up your  red onion and mince your garlic. Put these two on a hot pan and allow it to sautee until the onions are soft and the garlic is fragrant. Add the chicken strips.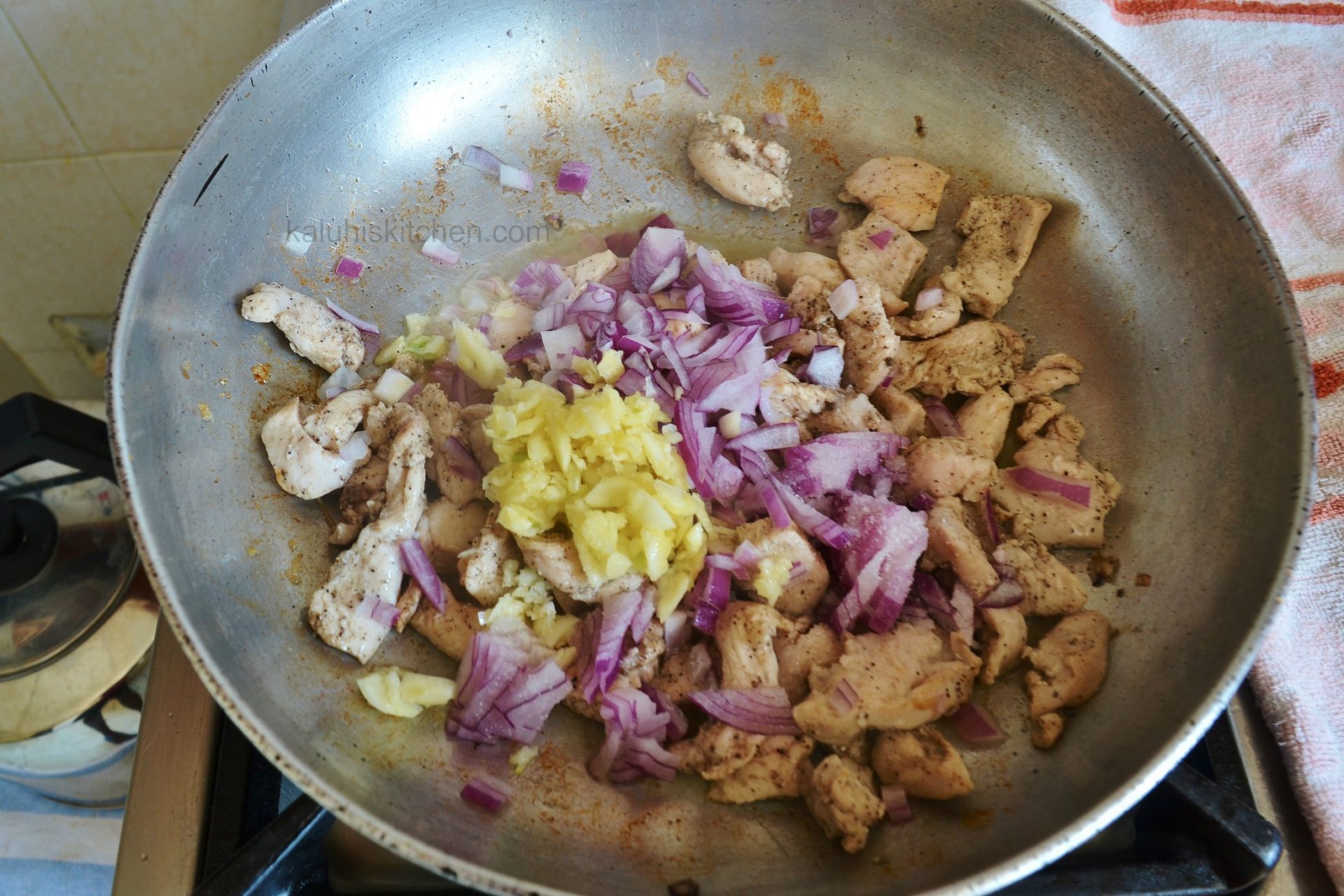 Then add the coconut cream and the turmeric and stir. Turn down the heat and let this simmer for 3-7. minutes. The duration is quite small because the chicken was already cooked. You can use as much coconut cream as you prefer, but I liked mine with more meat than cream. You can always adjust to suit your preferences.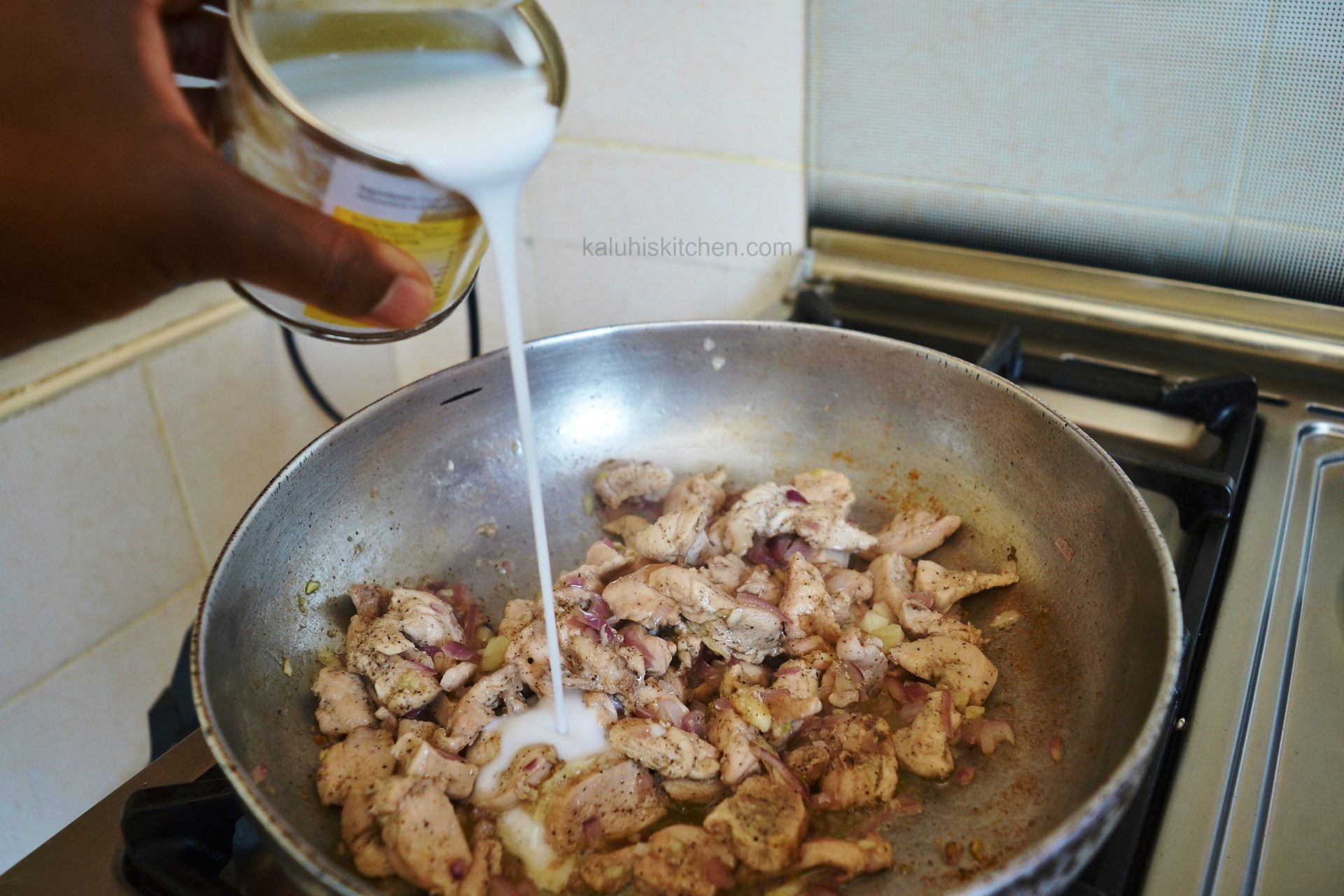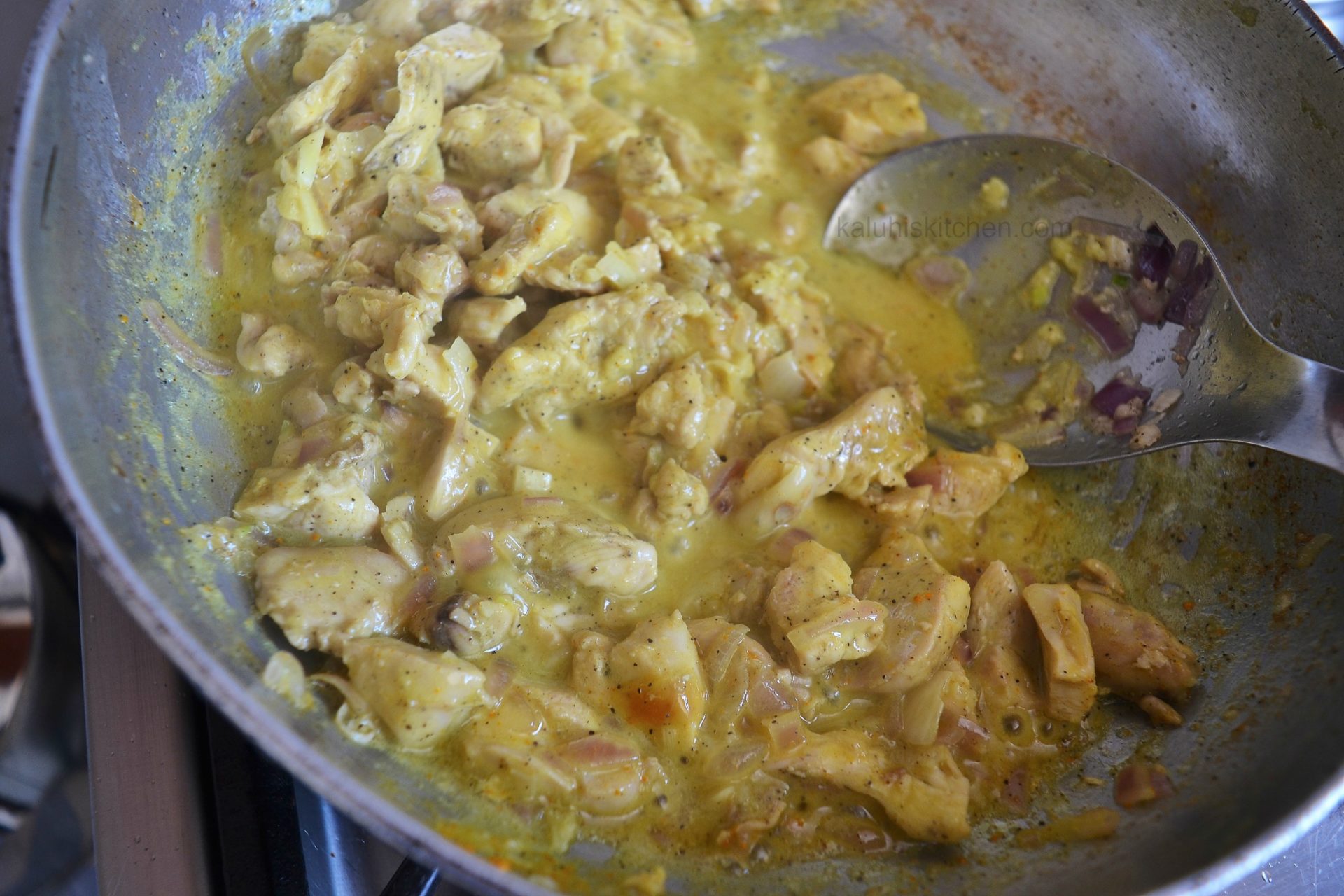 Once this is done, remove from the heat.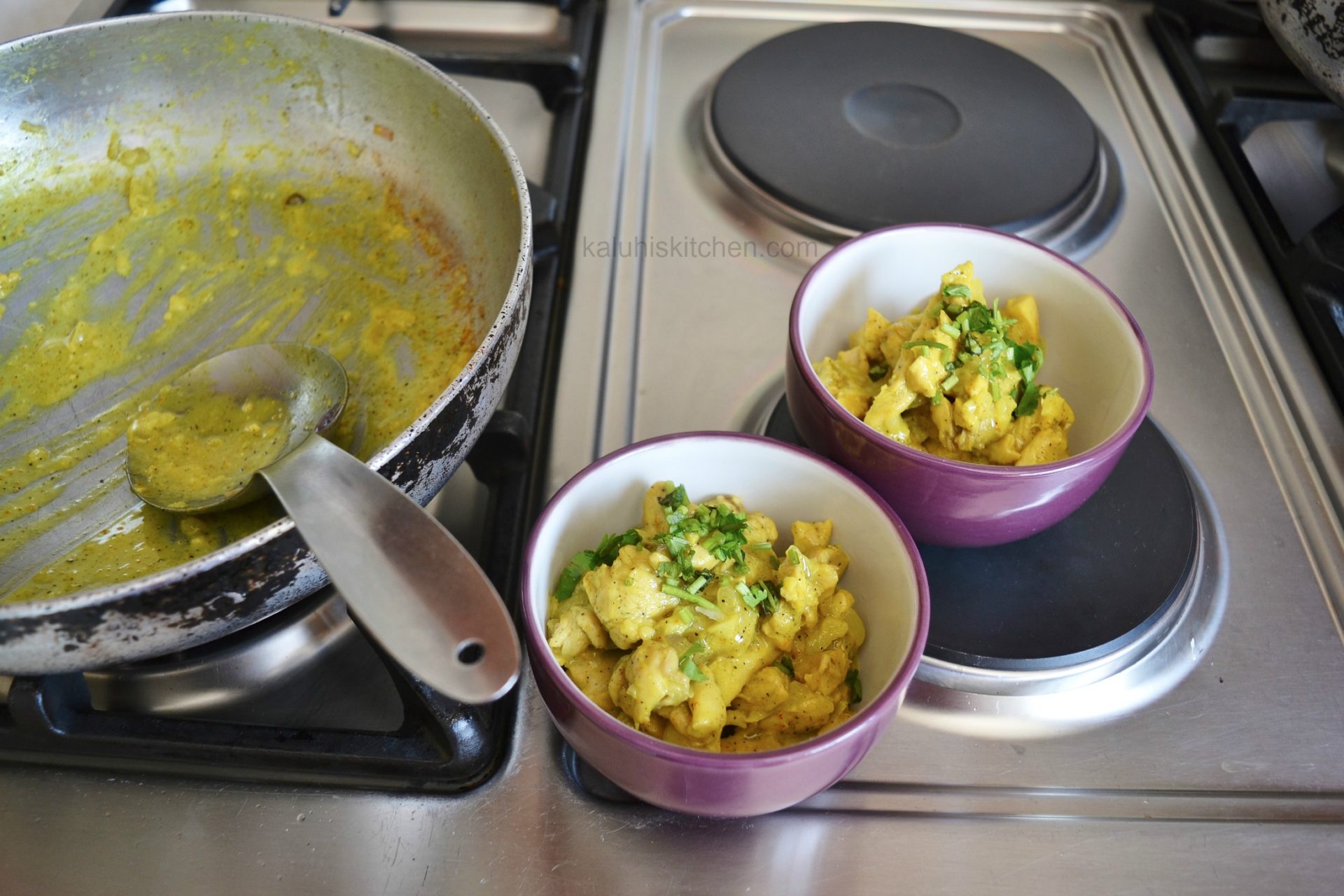 Yield to your uncontrollable greed and eat straight from the pan  Plate the chicken add your garnish, serve with your best starch then dig in.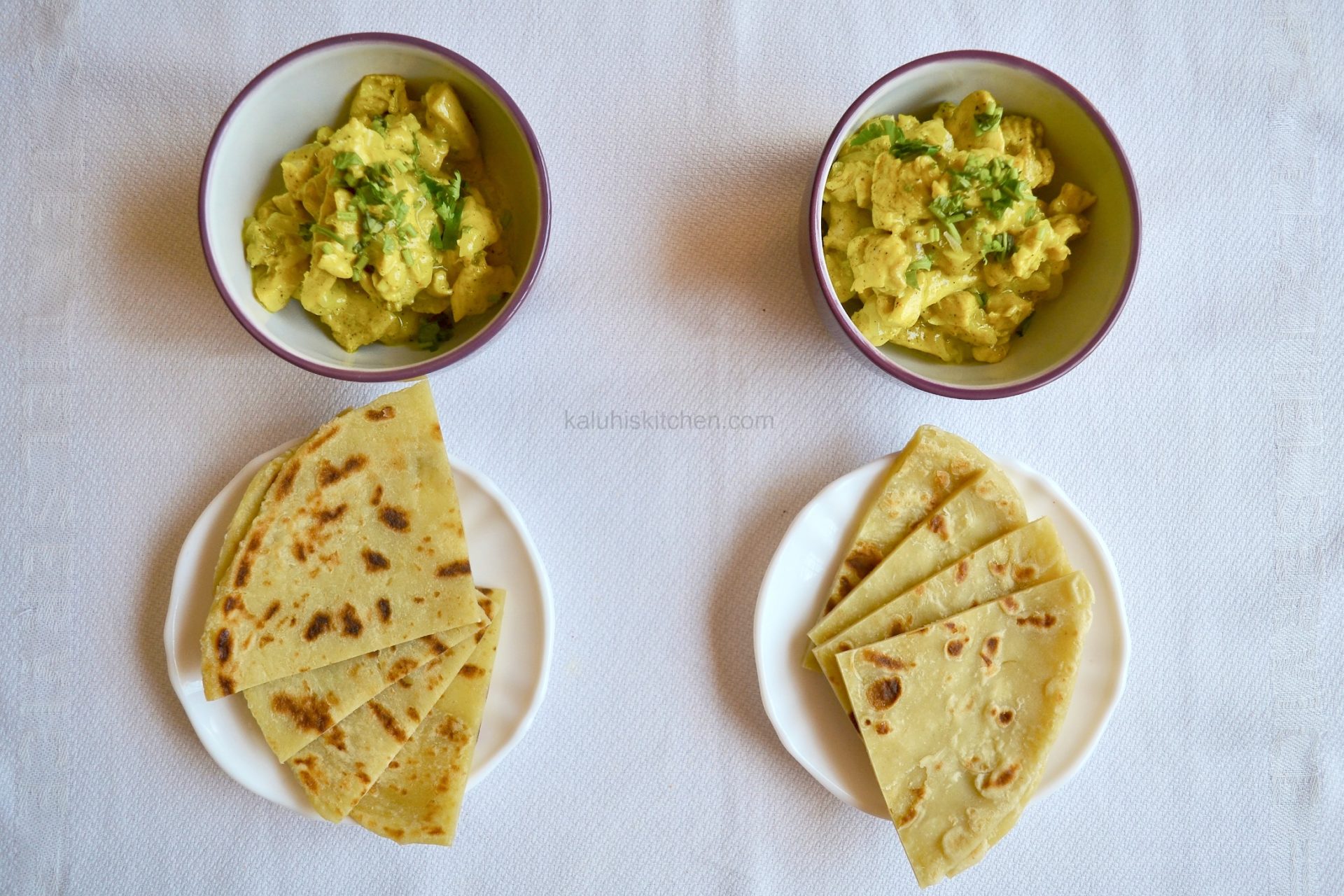 How amazing does my Garlic Chicken Strips in Coconut Sauce look? I was a bit nervous as to how the coconut cream would taste with the chicken but it turned out so beautifully. #NoRegrets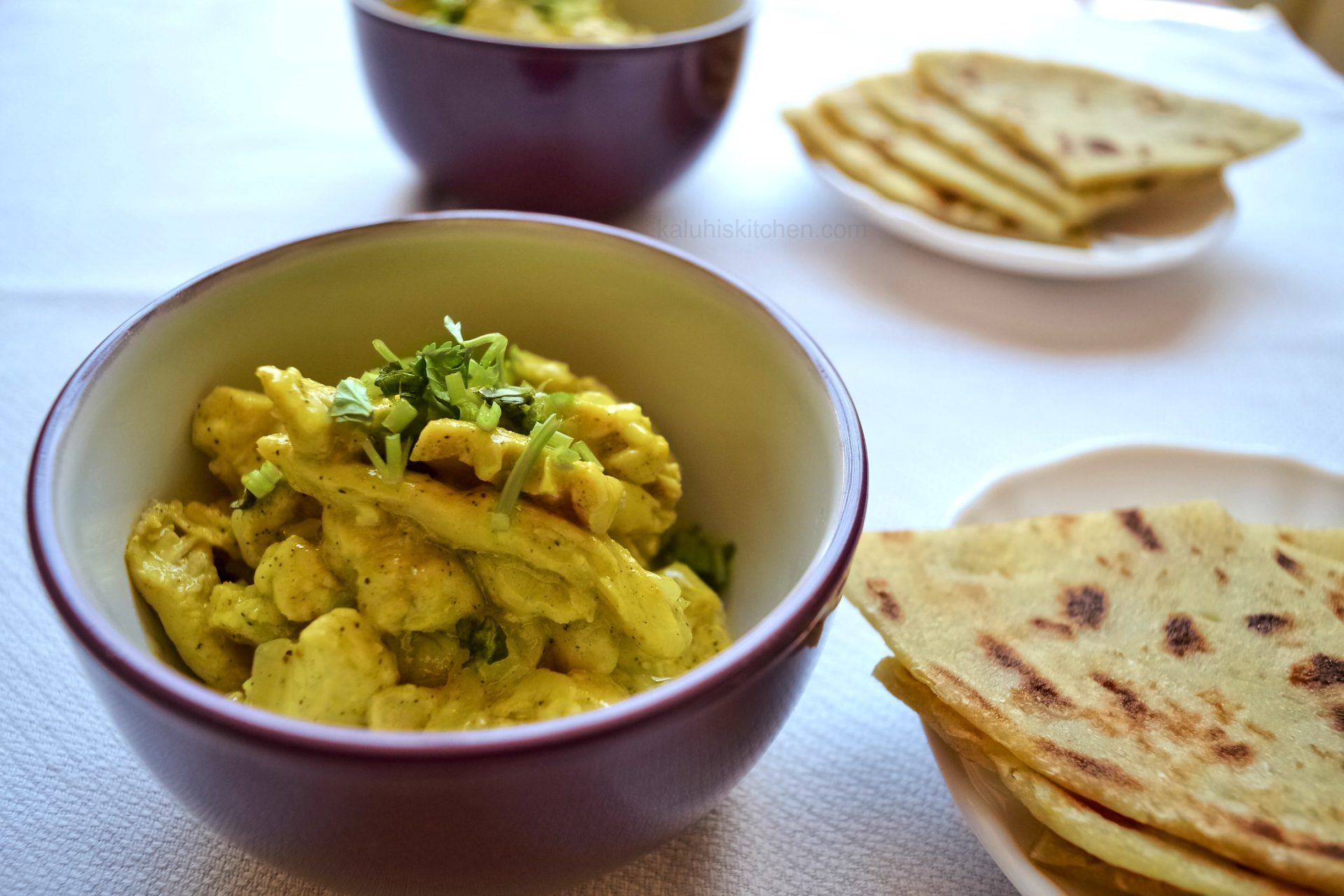 So easy yet so delicious. This Garlic Chicken Strips in Coconut Sauce should be on your to-make list this weekend. Absolutely no room for failure. And we like that don't we? ;))
TGIF!
-Kaluhi
---
Download the full recipe here: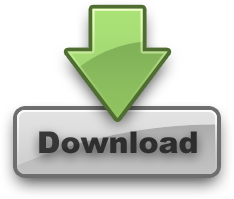 ---
All content and images are copyright protected by



Do not copy in part or whole without giving due credit.