For some weird reason, luquat season always passes me by. My head hangs over my shoulders as I type that this year has been the same :(((((((. I had such GRAND planed for this years loquat season, which falls on August and September in Kenya. I has plans for sauces, for cakes, for dips and yes, for pospicles as well. I couldn't get some, but will, I was determined to get my popsicle game up and running. Now that it is super bubbling hot in Kenya, no better snack to have as we cool down than a popsicle. My sad loquat tale aside, I picked myself up and set off to prepare some sunny popsicles that would be so complimentary to a beautiful day such as today!
I loved how my strawberries and cream popsicles turned out! So flavorful! So fruity! So creamy! And so so sooooo delicious! You will love these beauties and thank the heavens that they are so easy to make!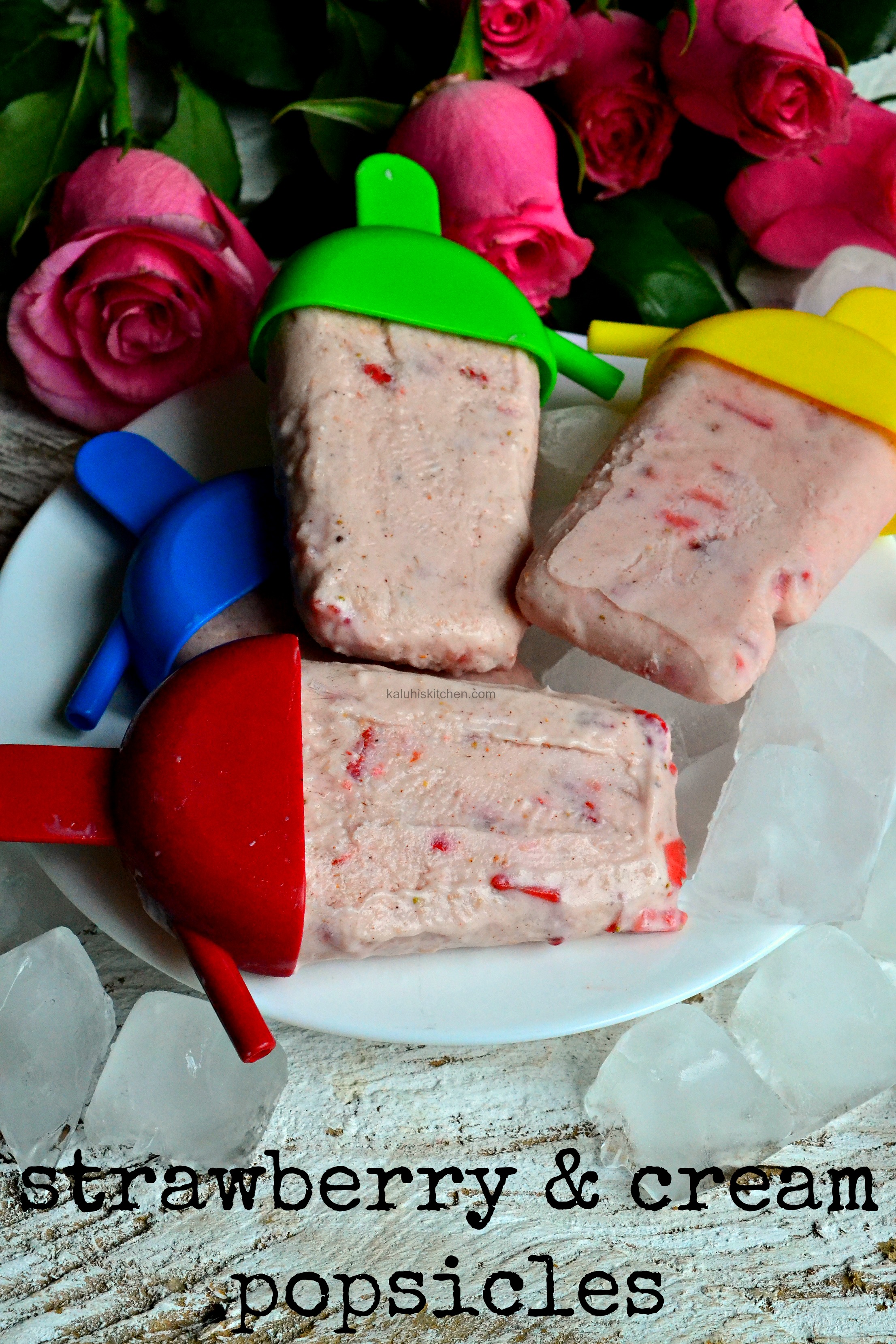 PREP TIME: 10 MIN     MAKE TIME:  3HRS       SERVES: 4
Ingredients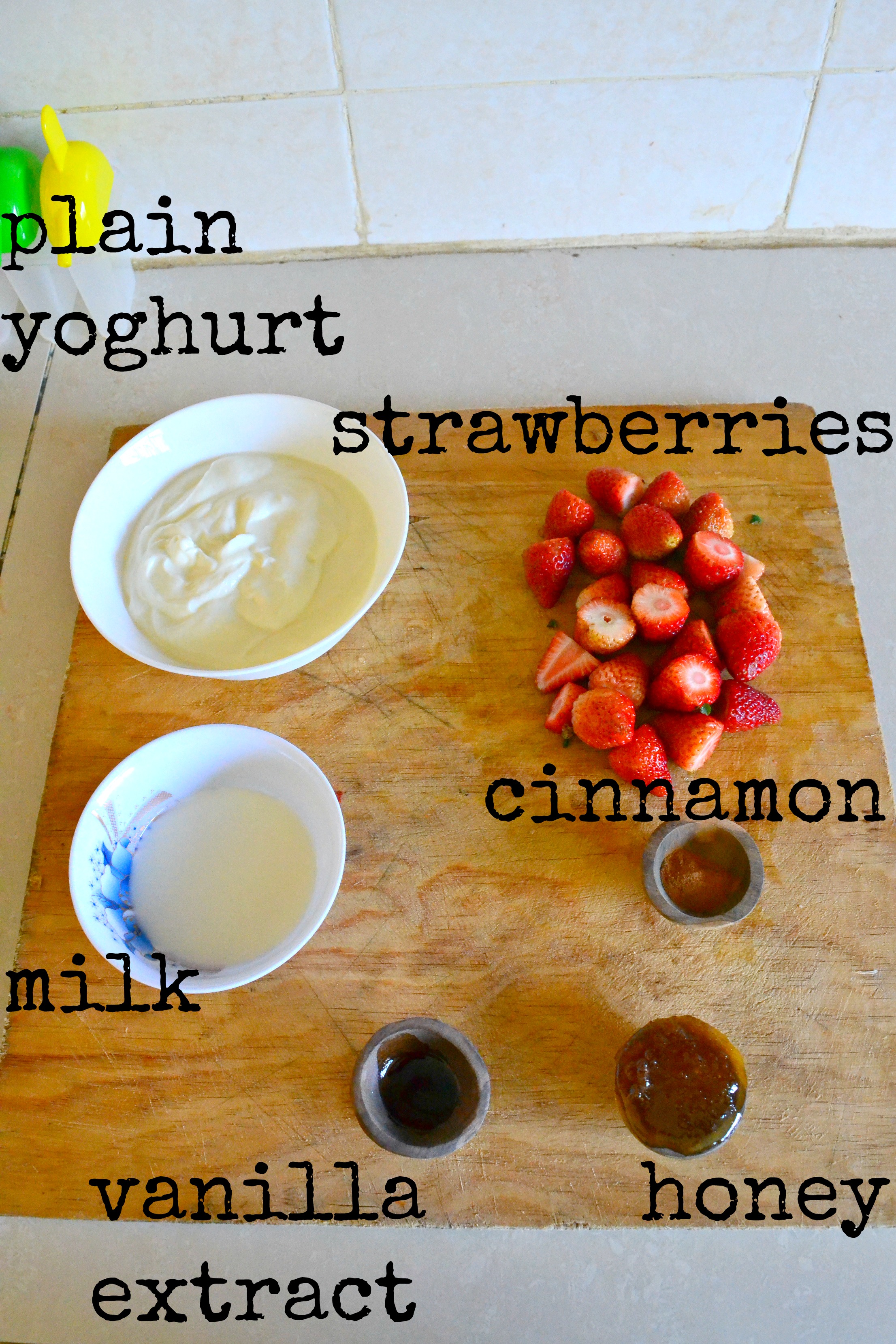 250 g of plain yoghurt
2 cups of strawberries
1 tablespoon of honey
1/2 a teaspoon of cinnamon
Vanilla Extract
Method
Slice the strawberries and set aside a cup for later. Add the rest in a blender together with a splash of milk, the honey, cinnamon and vanilla. Note I have said a SPLASH of milk. This is just so to facilitate the pureeing. Do not exaggerate things and add a cup or whatever. In case you need a more clear guide on what I mean by a splash, watch today's video. Blitz until pureed.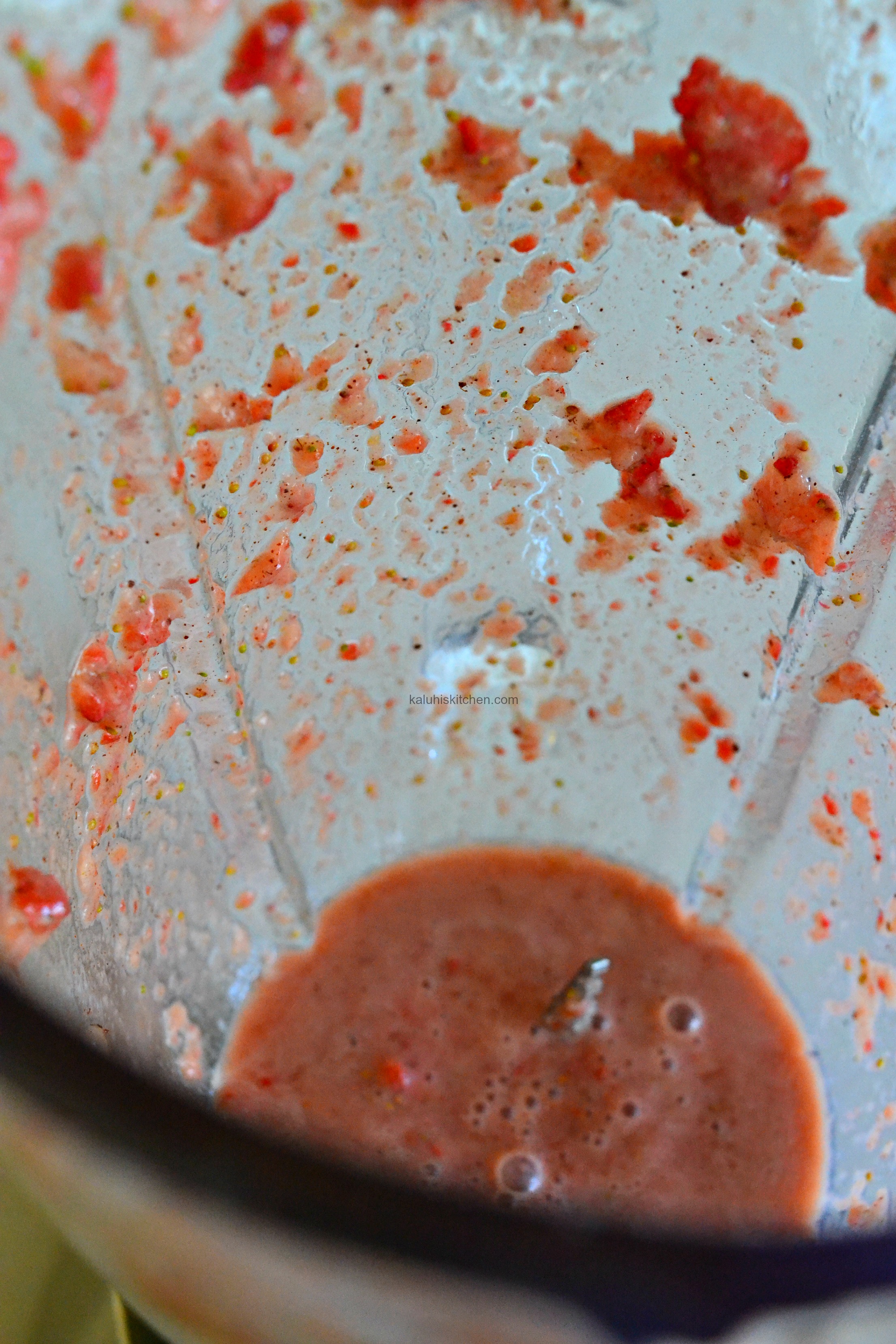 You can use any fruit you want, just make sure it is not acidic. Mangoes, loquots, any other berry or a combination of several would be amazing. If you are not too sure  which fruit is ok, I am always a DM away! Pour the pureed strawberries over the plain yoghurt. Remember, the blended mixture should be puree and if it is too light, the popsicle will not turn our too well. As always, refer to the video to see the exact consistency.
Give it a taste, and if the sweetness and the spiceness needs adjustment, adjust; but if it is perfect according to your preference, go ahead.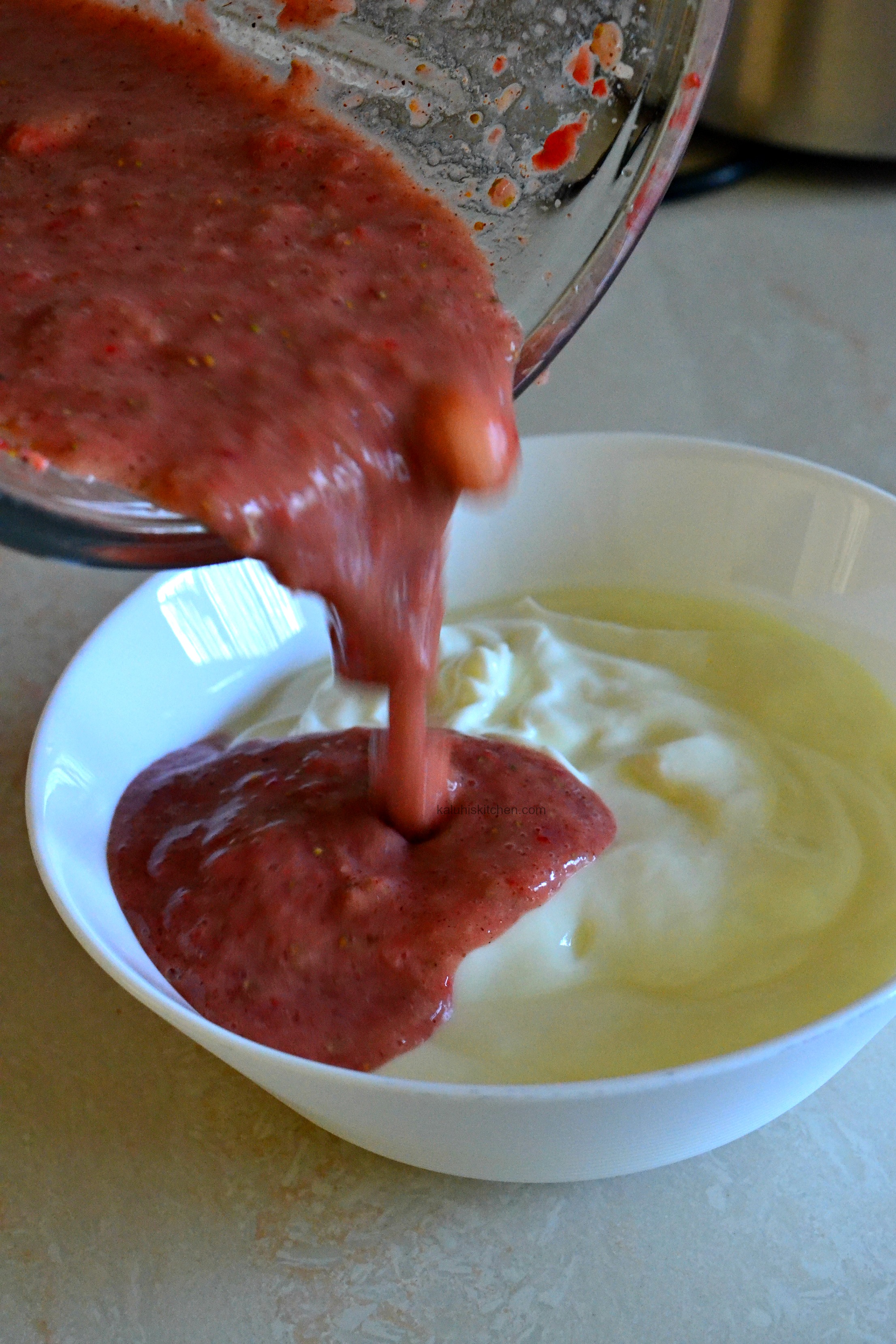 Add the sliced, fresh strawberries and fold everything in. Make sure you slice the fresh fruit small. I originally wanted to use double cream and condensed milk for this, but those are both so expensive lol, and I wanted to enjoy my treat guilt free so I opted for the much leaner and much cheaper plain yoghurt. I have mentioned the best brands to use for this in the video.  You can also have the popsicle mixture of a different fruit and the fresh fruit that you fold in of another variety. No limits!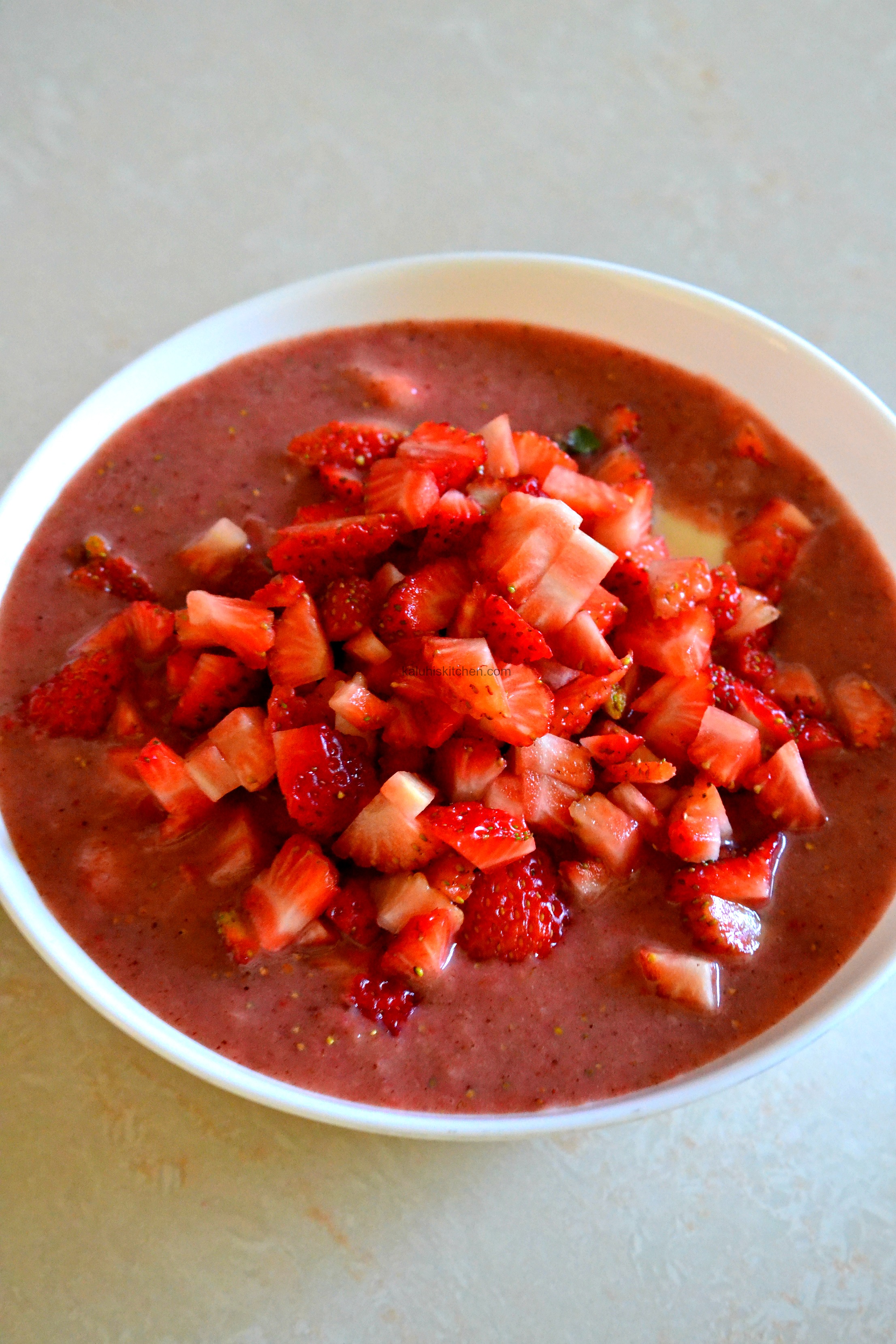 Pour this into your popsicle maker. I bought my popsicle maker form Carrefour at 900 bob. The quality is really good and it will sure last a lifetime!  Allow this to set for about 2-3 hours, sometimes 4, depending on your popsicle maker size and the power of your freezer.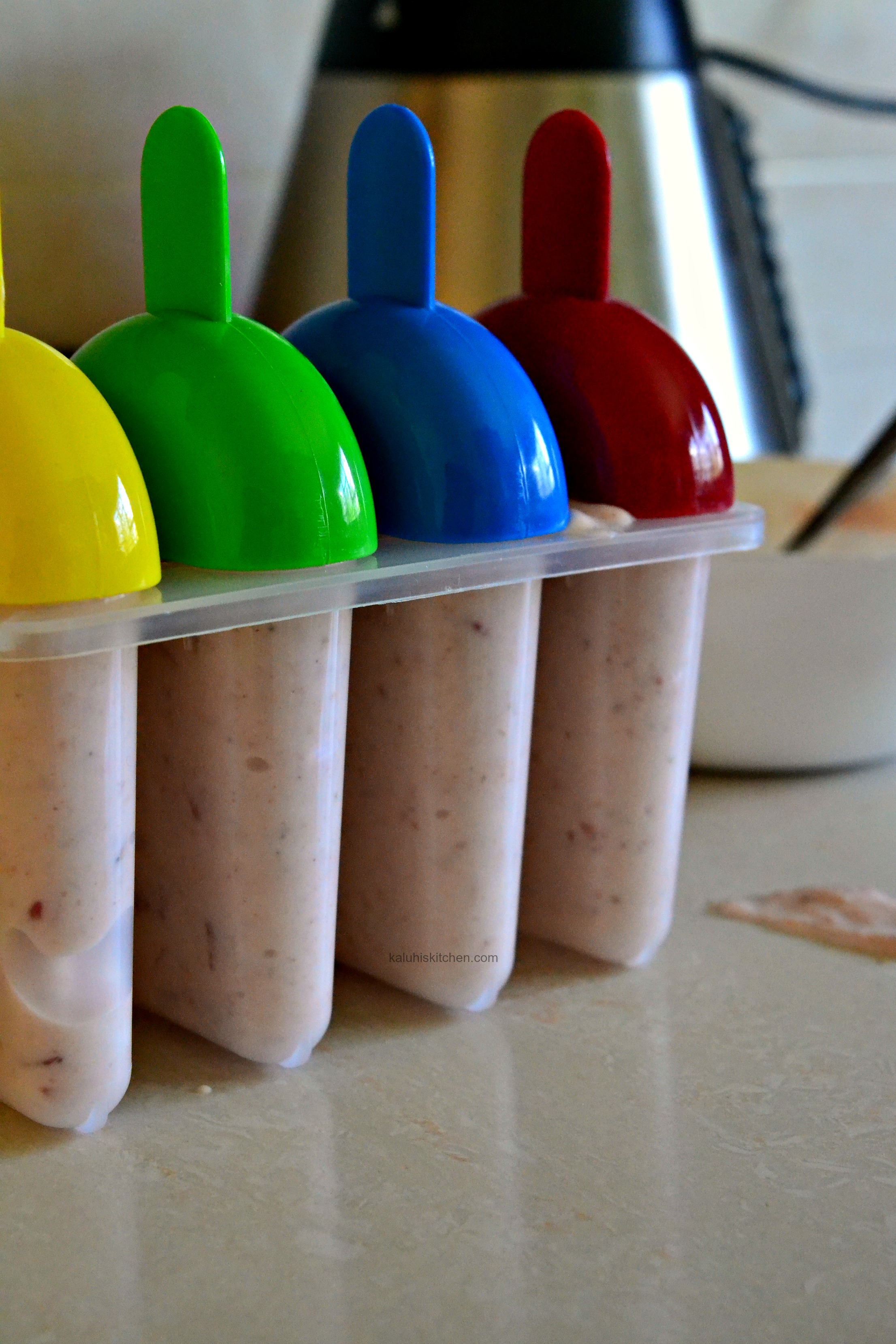 Once done, enjoy them out in the sun!!! Sheer perfection!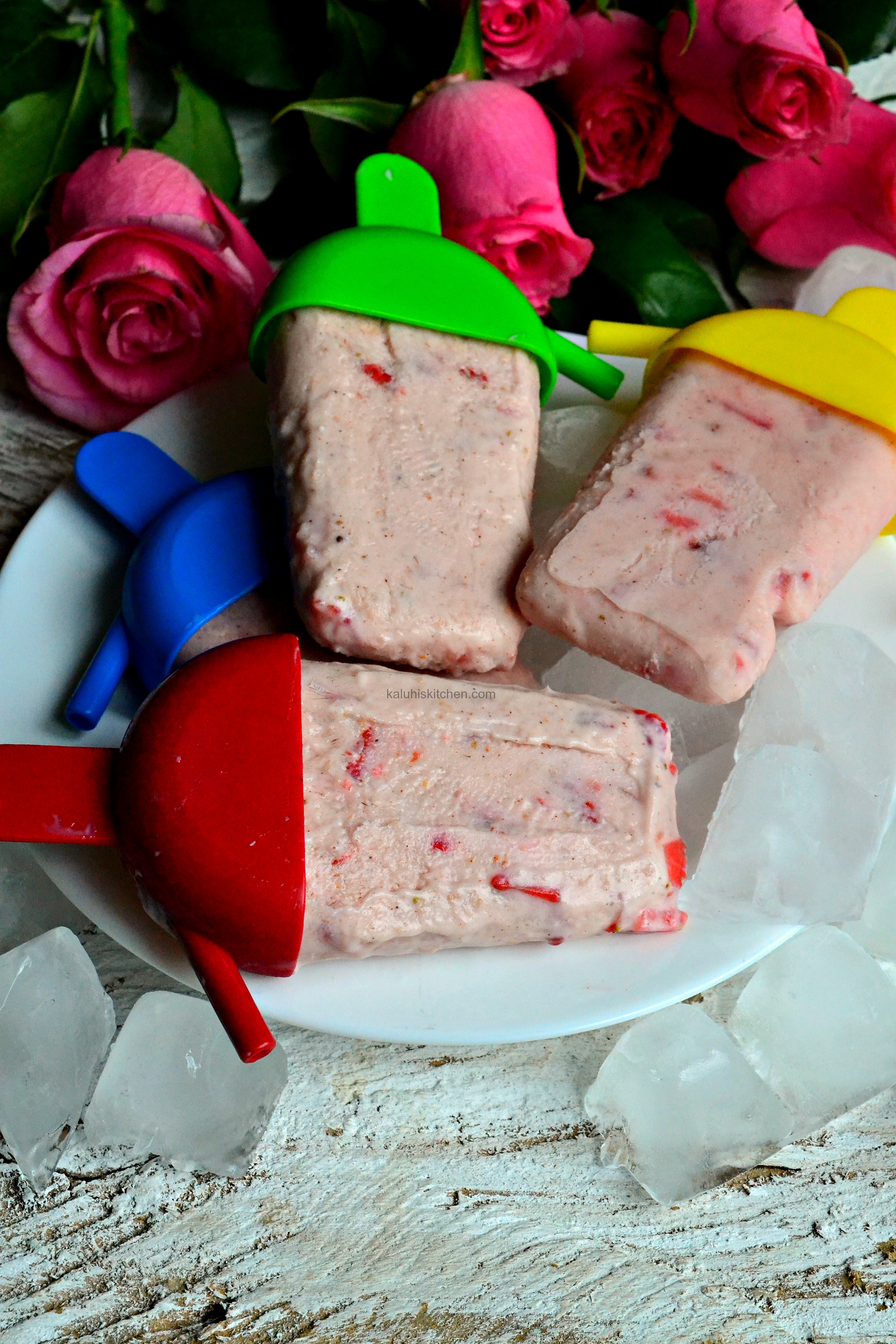 The creaminess of the milk, the mild warm spice of the cinnamon, the aromatic burst of the vanilla extract, the sweetness of the honey, and fresh, full fruitiness of the strawberries came together in perfect harmony! Not only will you love this, but those of you with little ones know this would be the perfect treat for them.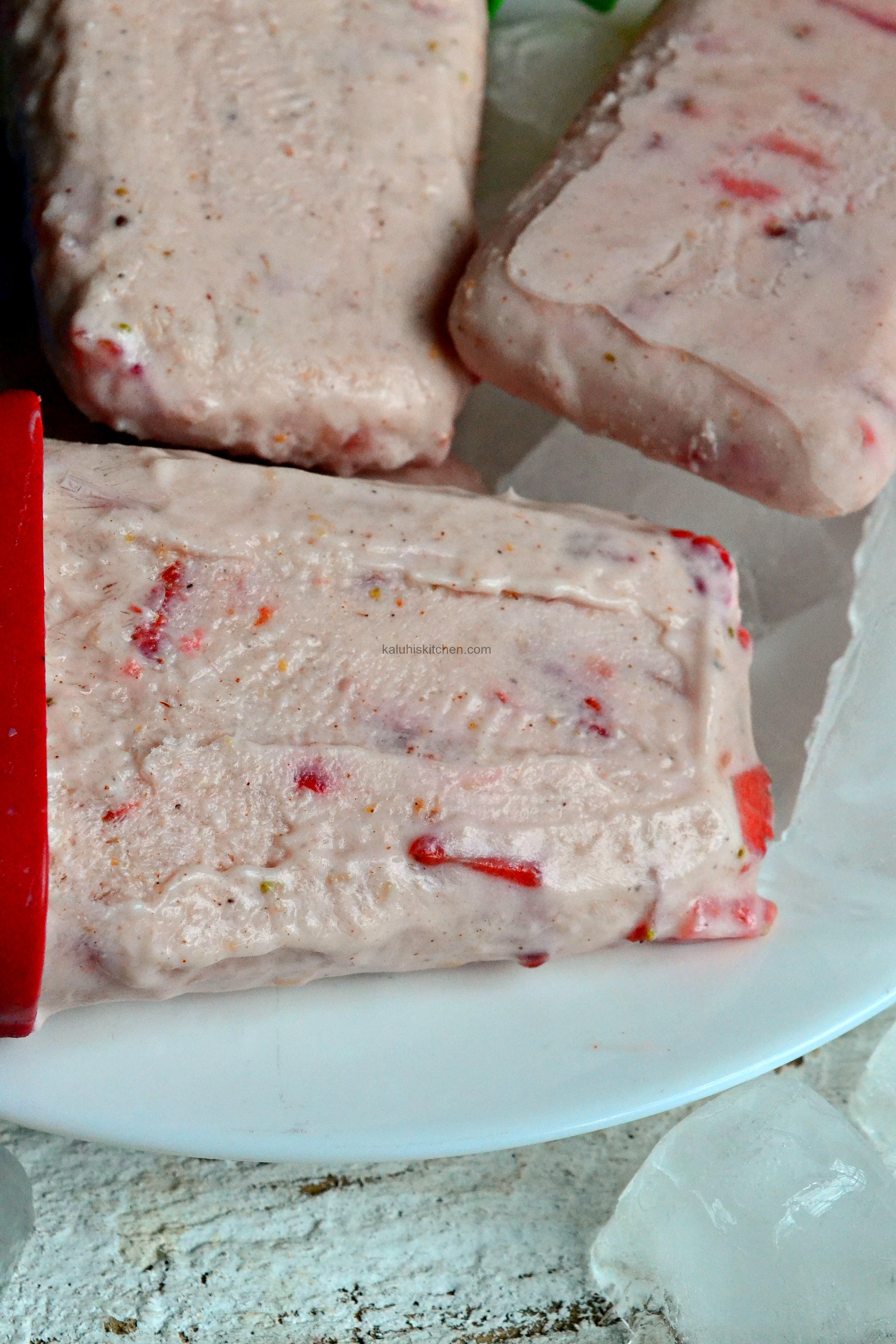 Indulge!
-K
---
Get your downloadable recipe here :))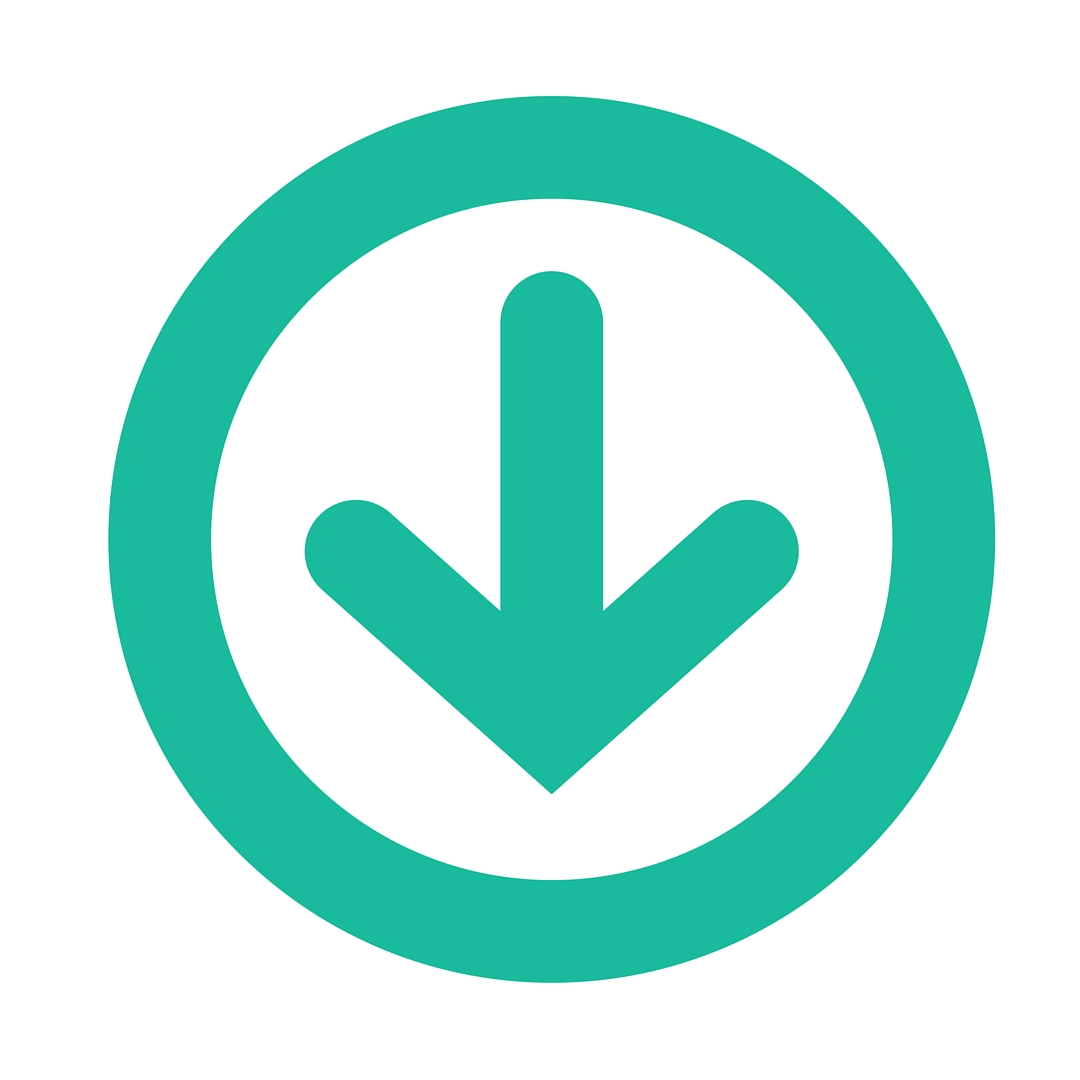 ---
All content and images are copyright protected by



Do not copy in part or whole without giving due credit.