I love love love a slow morning!! I am typically a morning person and my weekday mornings always start on 100. My brain is sharpest in the morning and my energy highest and because of that, I ensure that I make the most of my mornings. However on the weekends, I soak into the slowest and most sluggish of mornings. I wake up as late as I feel like. I stay in bed hours after waking. I then drag my feet and make something yummy for myself. I love a breakfast spread that has both sweet and savory picks. For my sweet pick, I often lean toward crepes or a loaf cake; and lately, I have really been into these yummy raisin breakfast scones.
These yellow breakfast scones are pretty common here in Kenya. They typically don't have raisins, but I love mine with some. Because the Kenyan breakfast typically involves tea, these scones make for the perfect accompaniment. These breakfast scones may be similar to what Americans call dinner rolls.
I hope you love this one!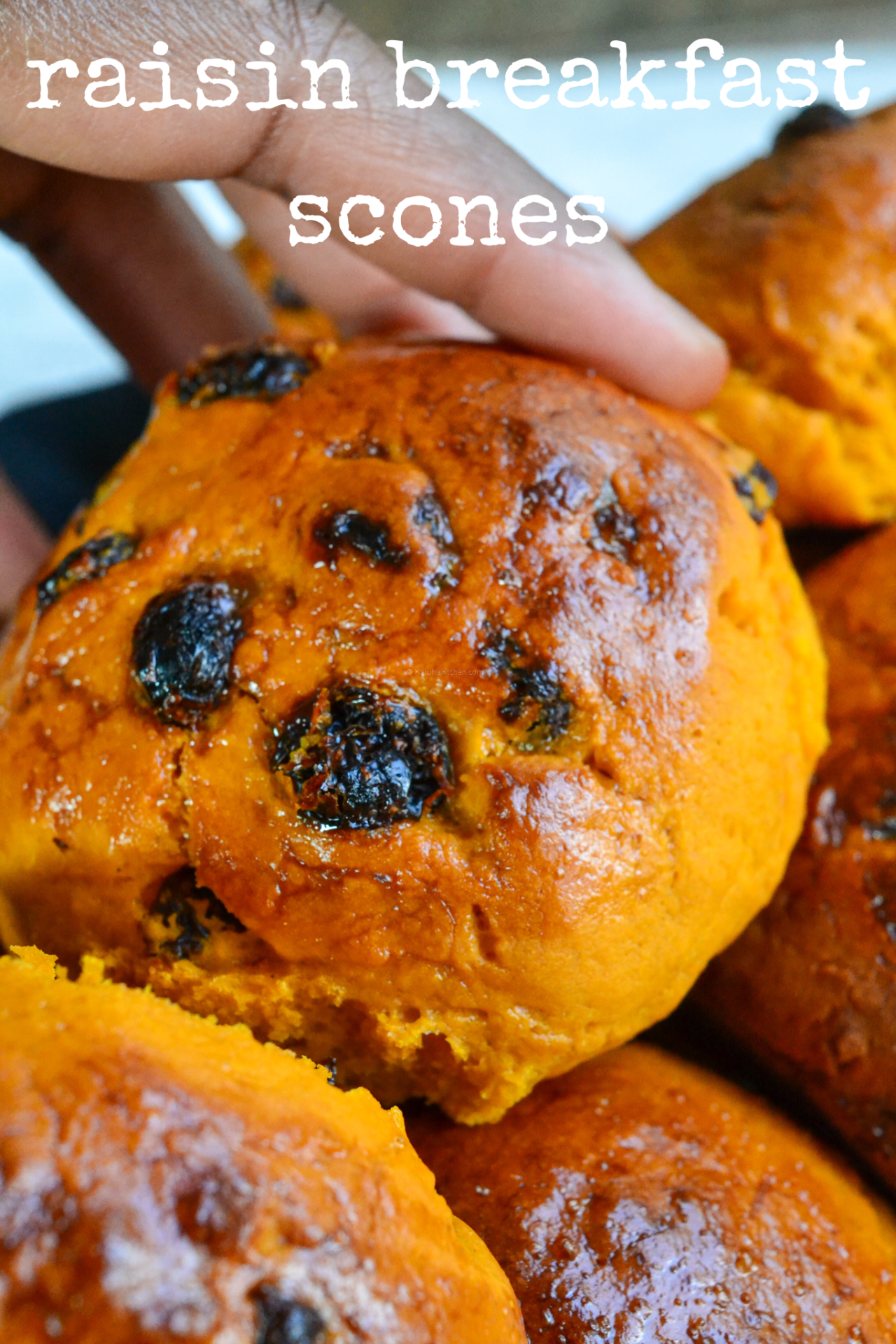 PREP TIME:  2HR     COOK TIME: 45MIN        MAKES:  12
Ingredients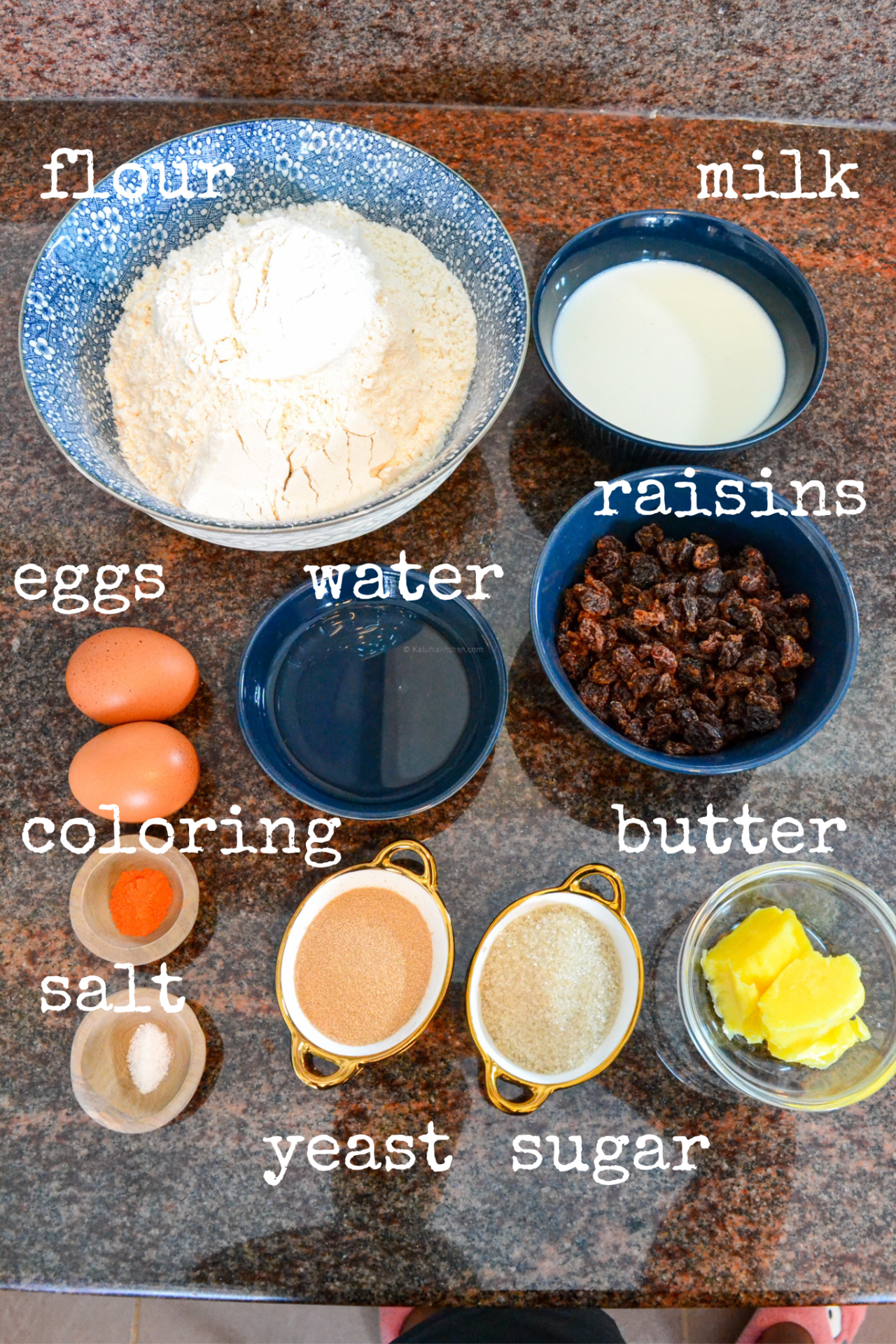 1/4 cup lukewarm water
1 cup warm milk
2 1/4 teaspoons (1 packet) instant yeast
2 tablespoons of unsalted butter
2 large eggs
2 tablespoons sugar
1/2 teaspoons salt
1/4 teaspoon egg-yellow food color
1 cup of raisins
4 1/2 cups (572 grams) all-purpose flour
Method
In your first bowl, pour in the warm milk, warm water, crack in the eggs, add in the molten butter, the yeast along with the sugar and salt. The water and the milk need to be warm as it creates an optimal environment for the yeast to work.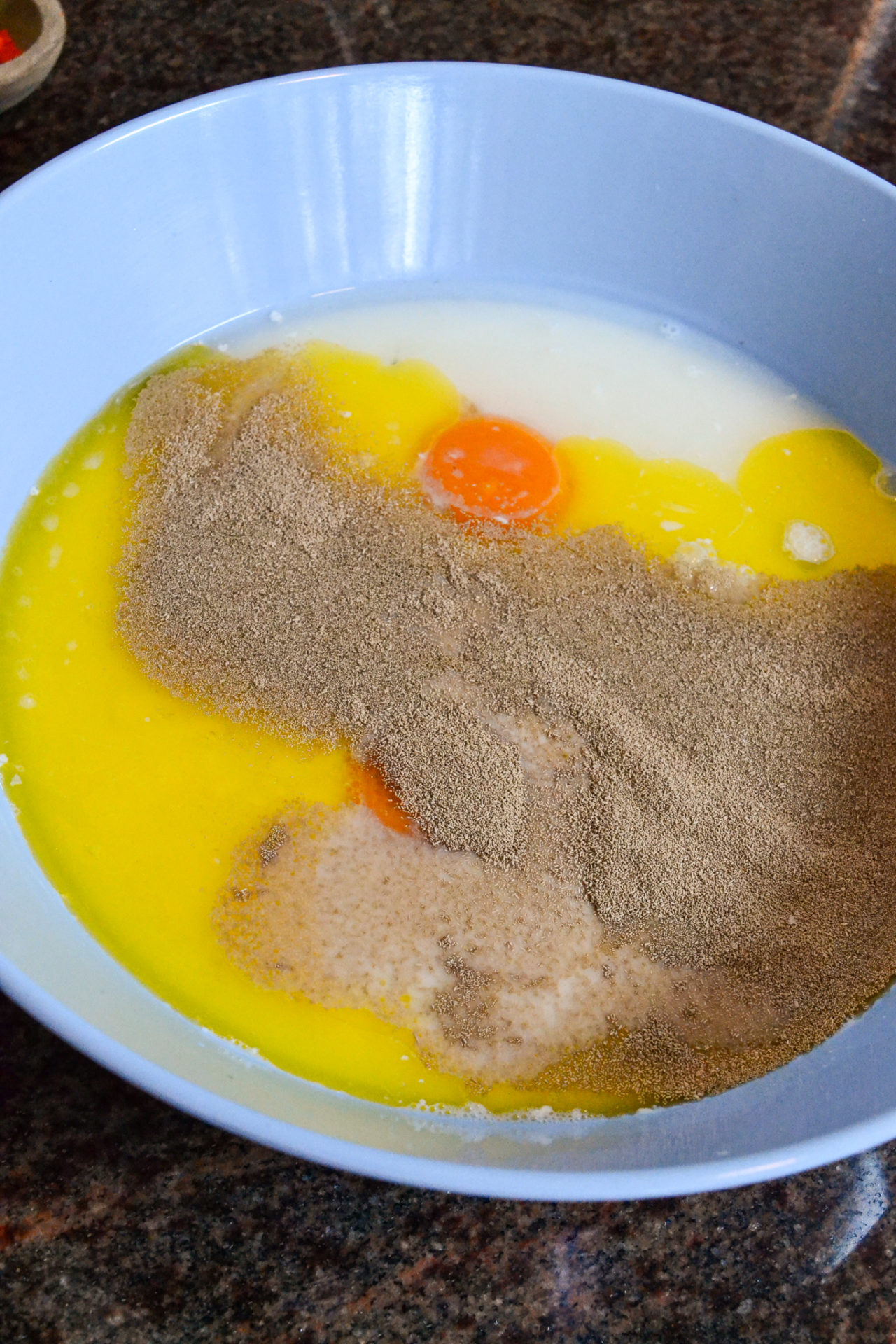 Whisk until combined.
In a separate bowl, mix the flour, the raisins and the food color. I chose powder food color for this as it was the one I found and it was pretty cheap too (sh23). However your preferred liquid yellow color would be great too.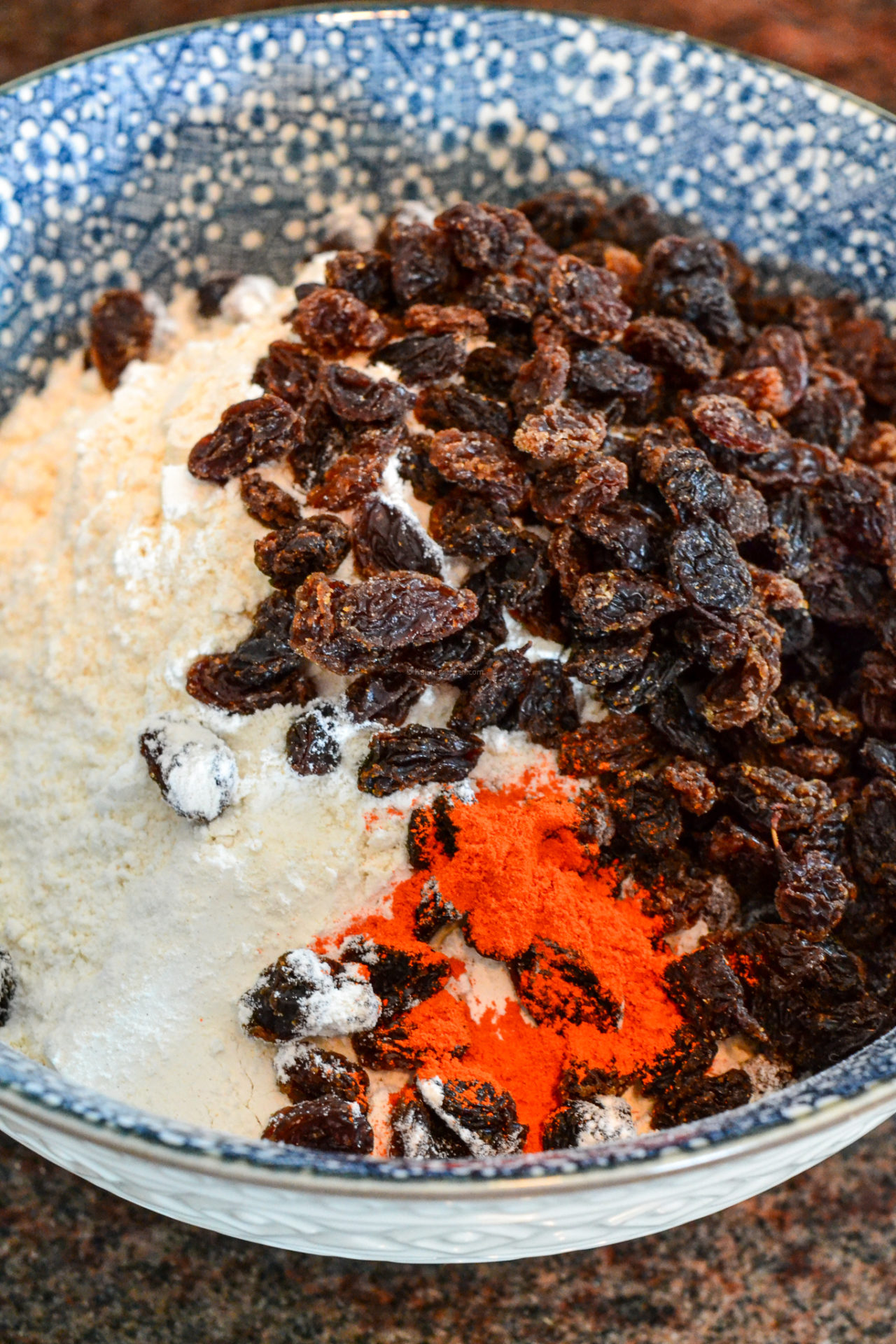 Once the dry ingredients are mixed, create a little hole in the middle and pour in the wet ingredients. You can see this form the video at 3.06.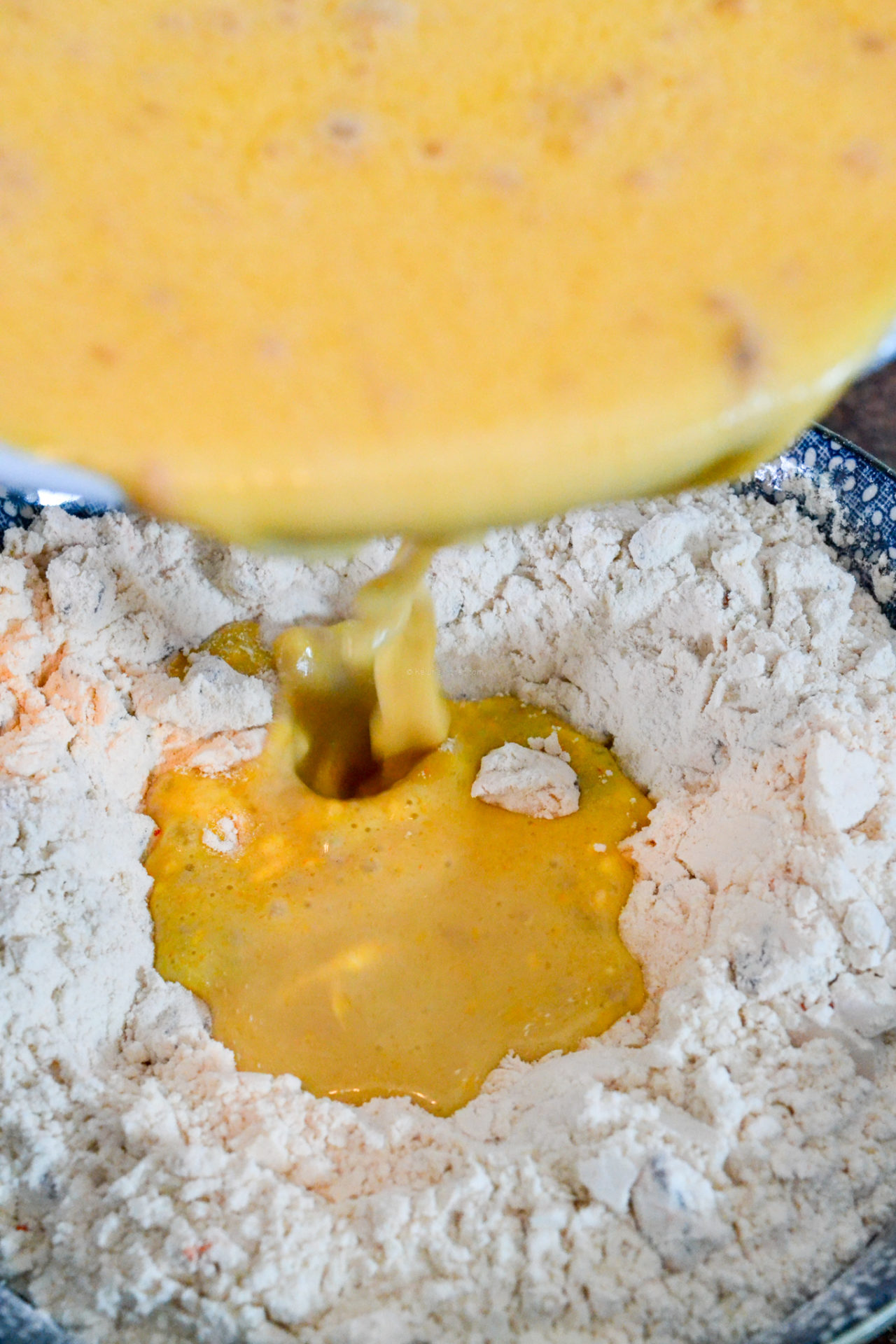 Mix with a mwiko and once roughly combined proceed to knead for 15 minutes. If you are using a kneading hook, the kneading will take 8 minutes.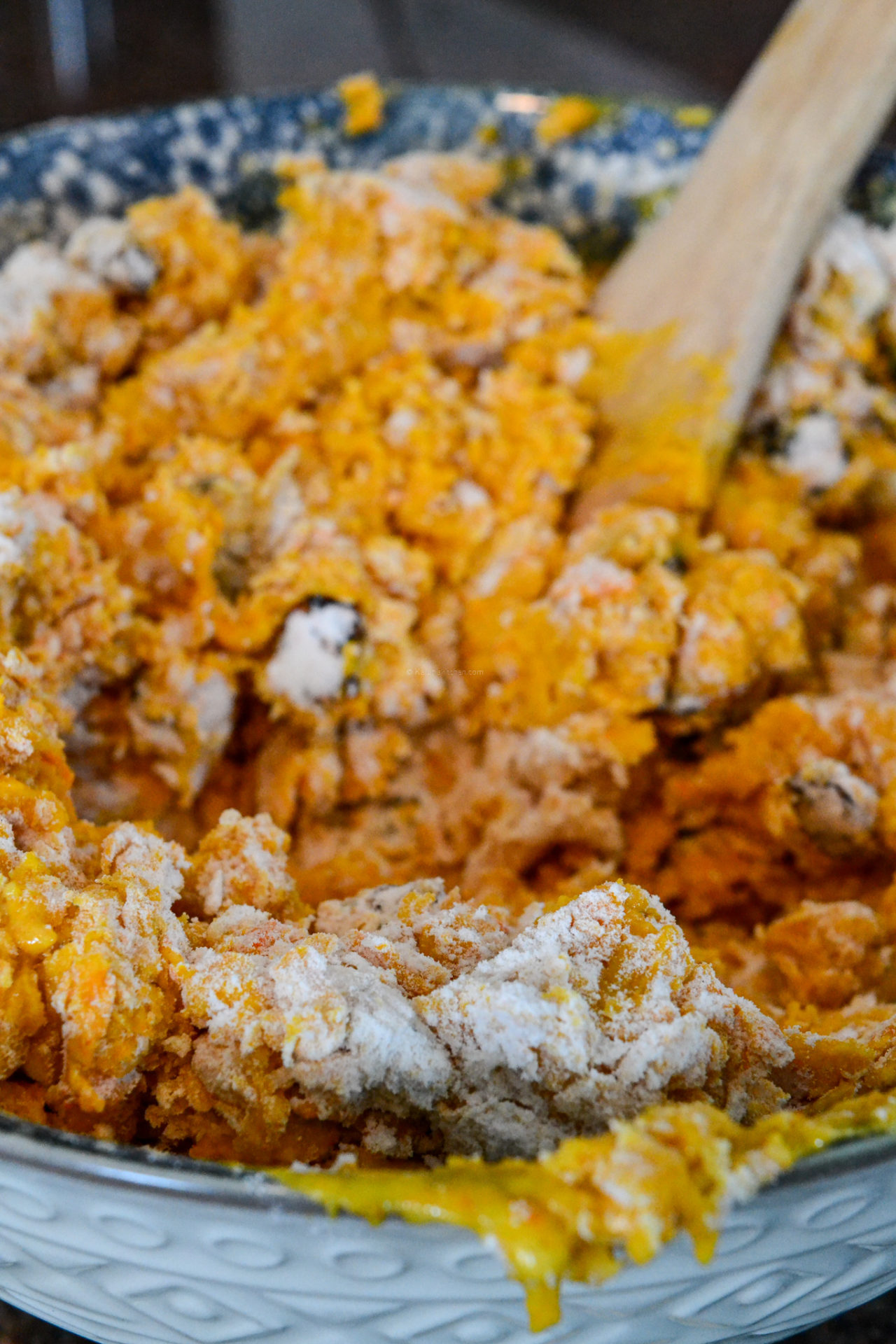 The dough should be soft, but not sticking to your hands. If it is still sticky, knead a few more minutes and it will be as elastic as needed. You can see the texture at 3.51.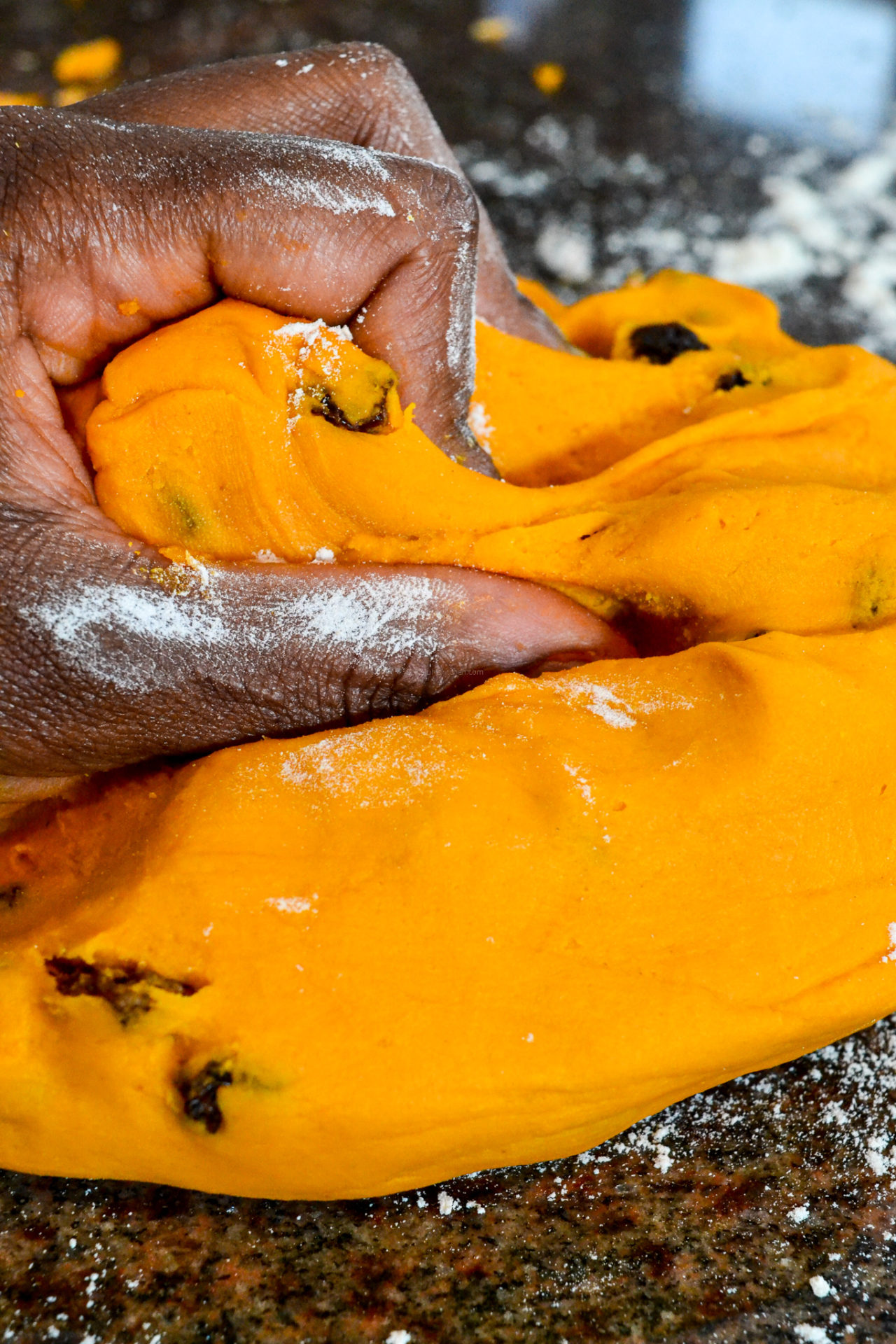 Now, the waiting game begins!
The part that takes time is the rising; the baking is really brief in comparison. As the dough is rising, you can work on other things in your household. The dough will double in size.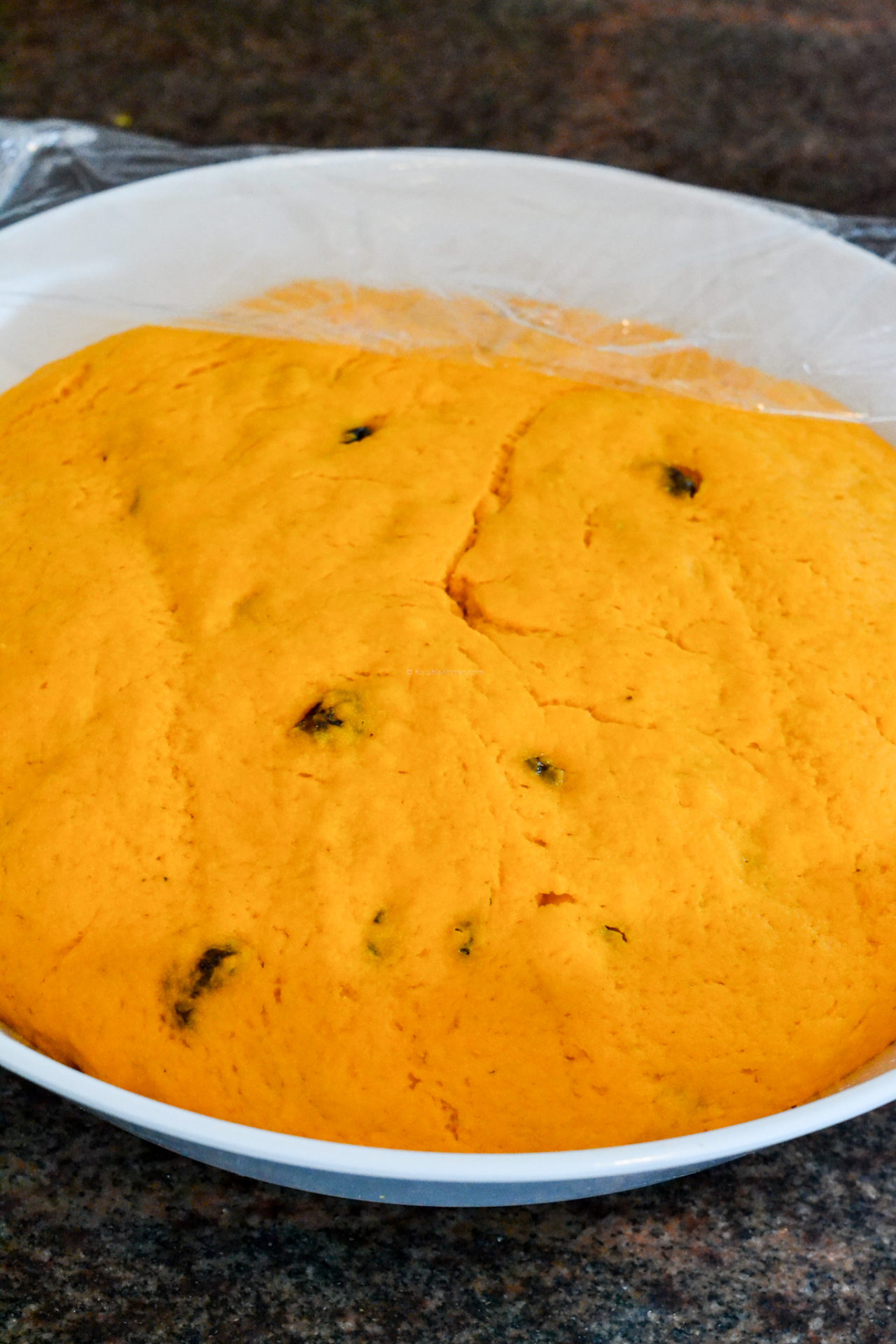 Once done, let this rest and rise for an hour. After the first rise, divide into 12 balls and place them on a greased pan, and allow them to rise for another 45min.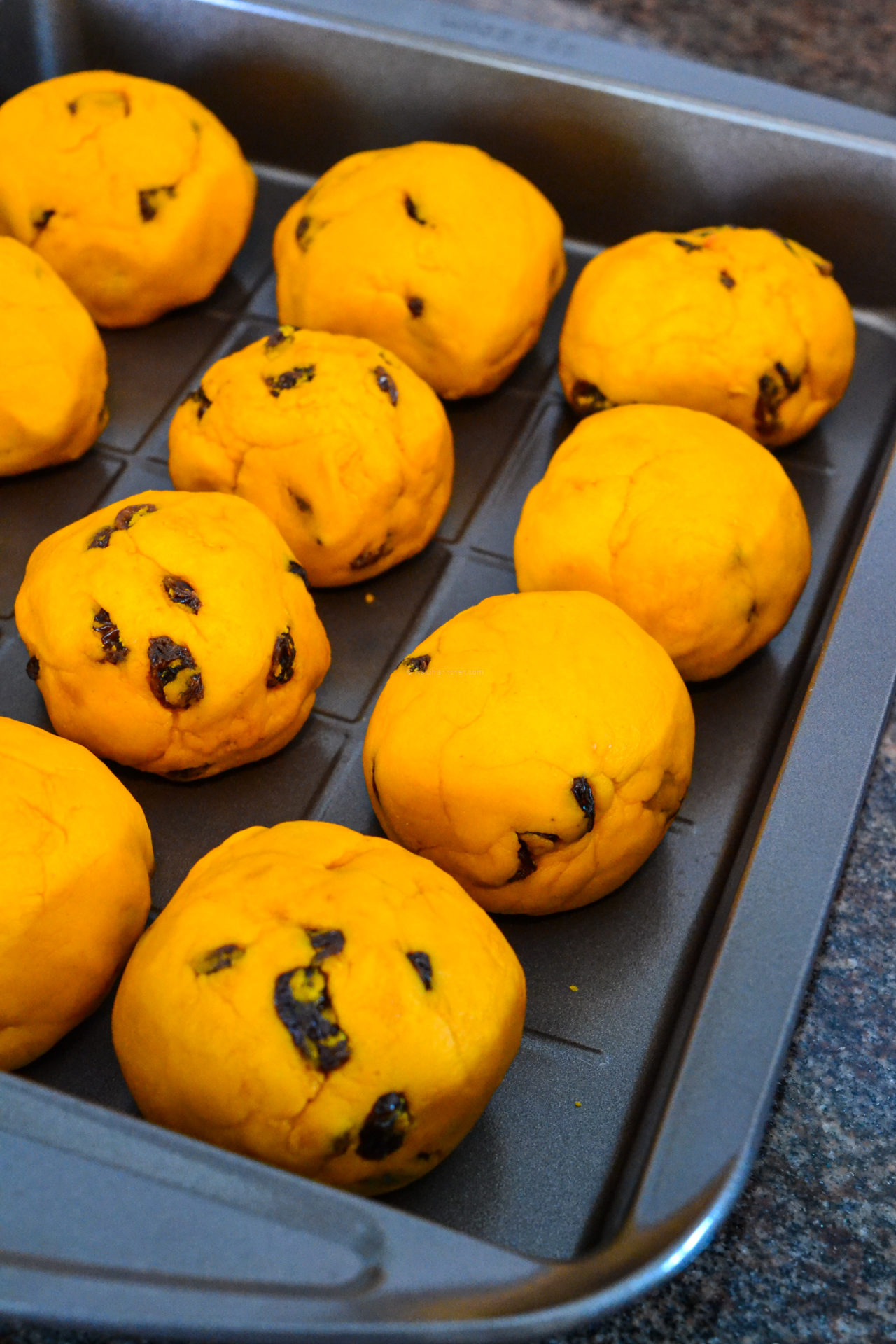 After that, brush some egg wash over their top and bake them in an oven for 20 minutes at 190ºC. The purpose of the egg-wash is to allow the top to brown.
Your oven should also be pre-heated before the baking begins. I briefly explained preheating on this twitter thread.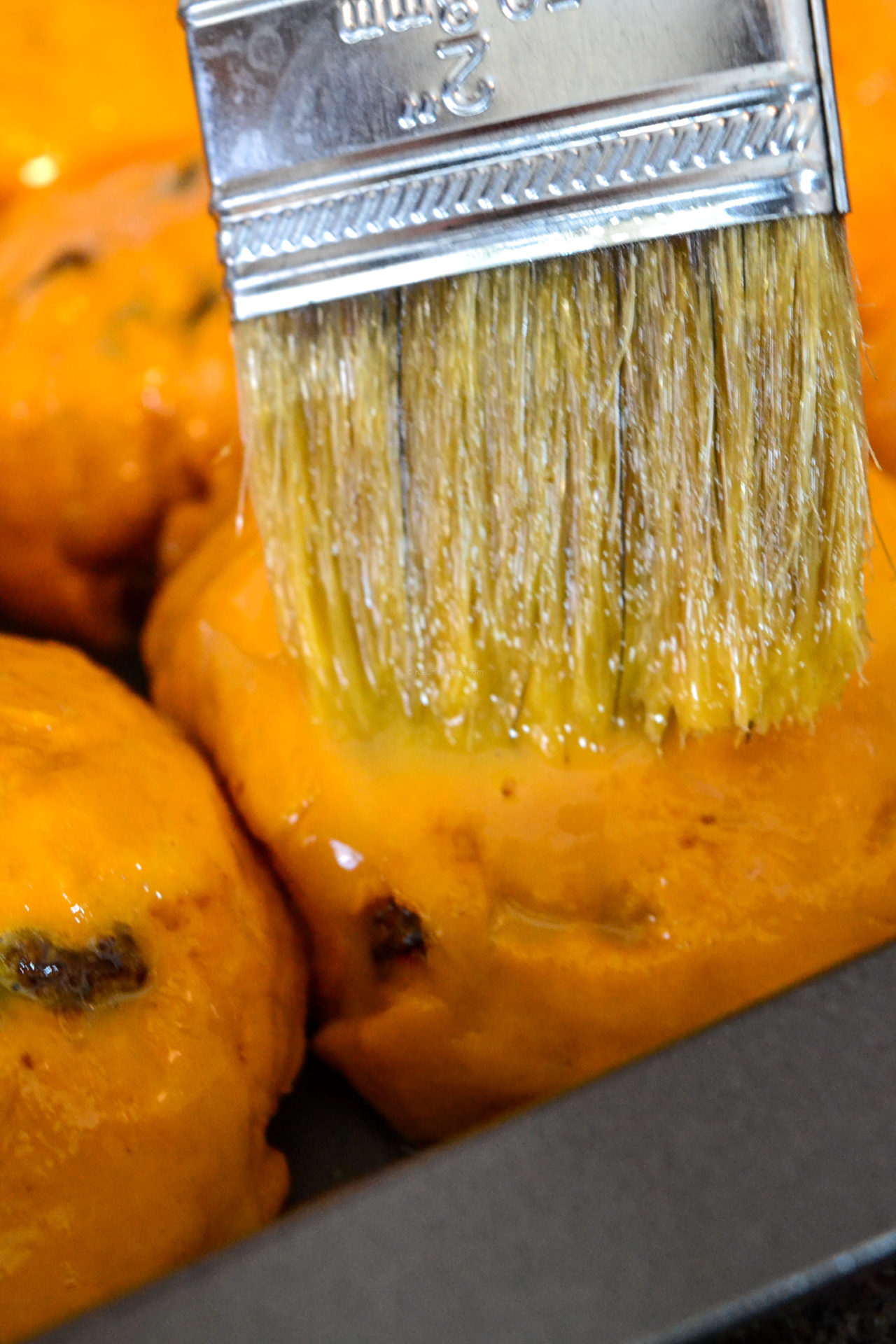 I had mine warm and straight out of the oven and they were delightful! I enjoyed the bouncy softness of the scones. The soft sweetness of the raisings made them even more of a delight to have.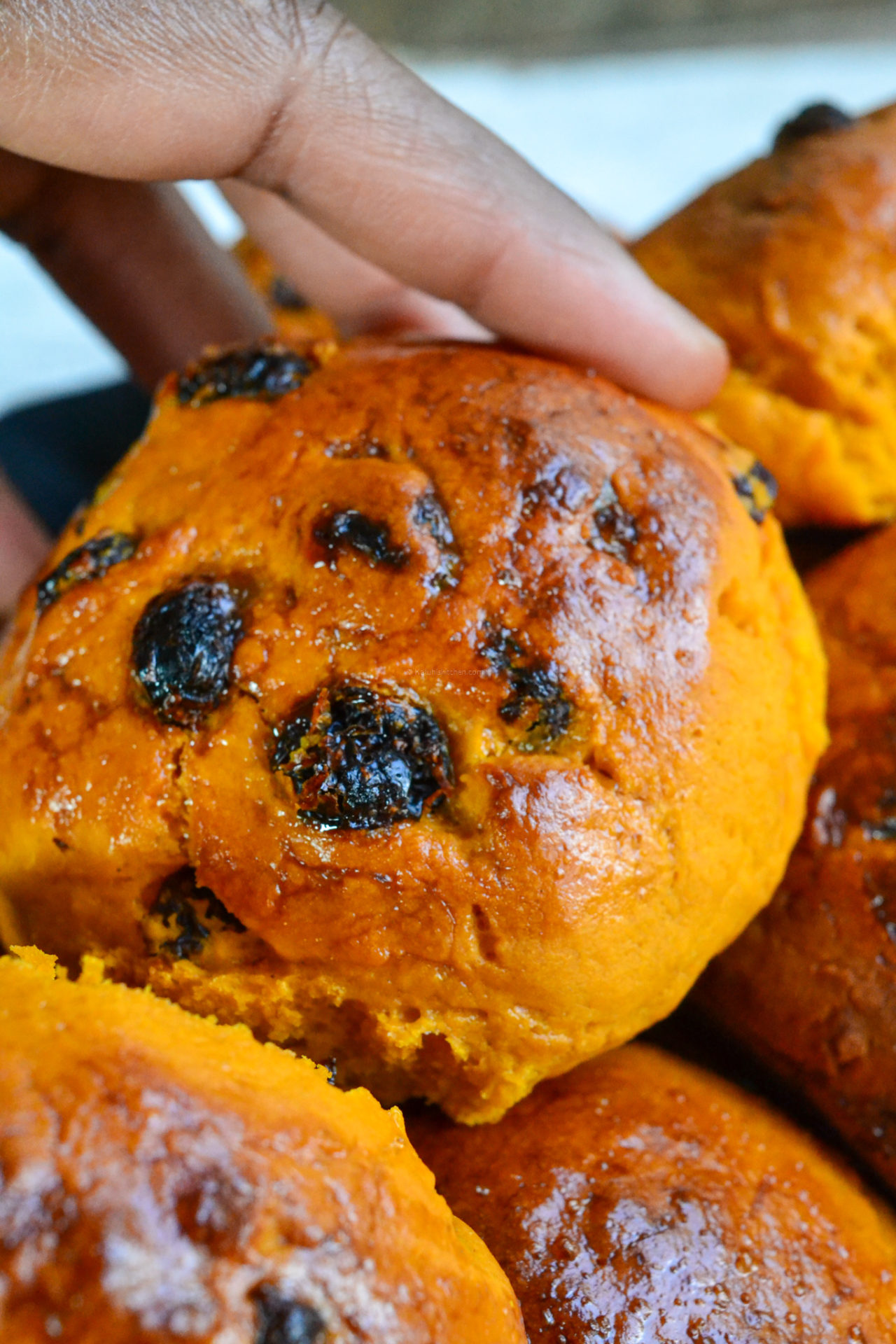 I enjoyed mine with sone tea. And on the days after, they were super delicious with some eggs and bacon. A batch can last about 5 days, stored in a container at room temperature. But to be honest, judging by how delicious they are, they are likely to be eaten long before that!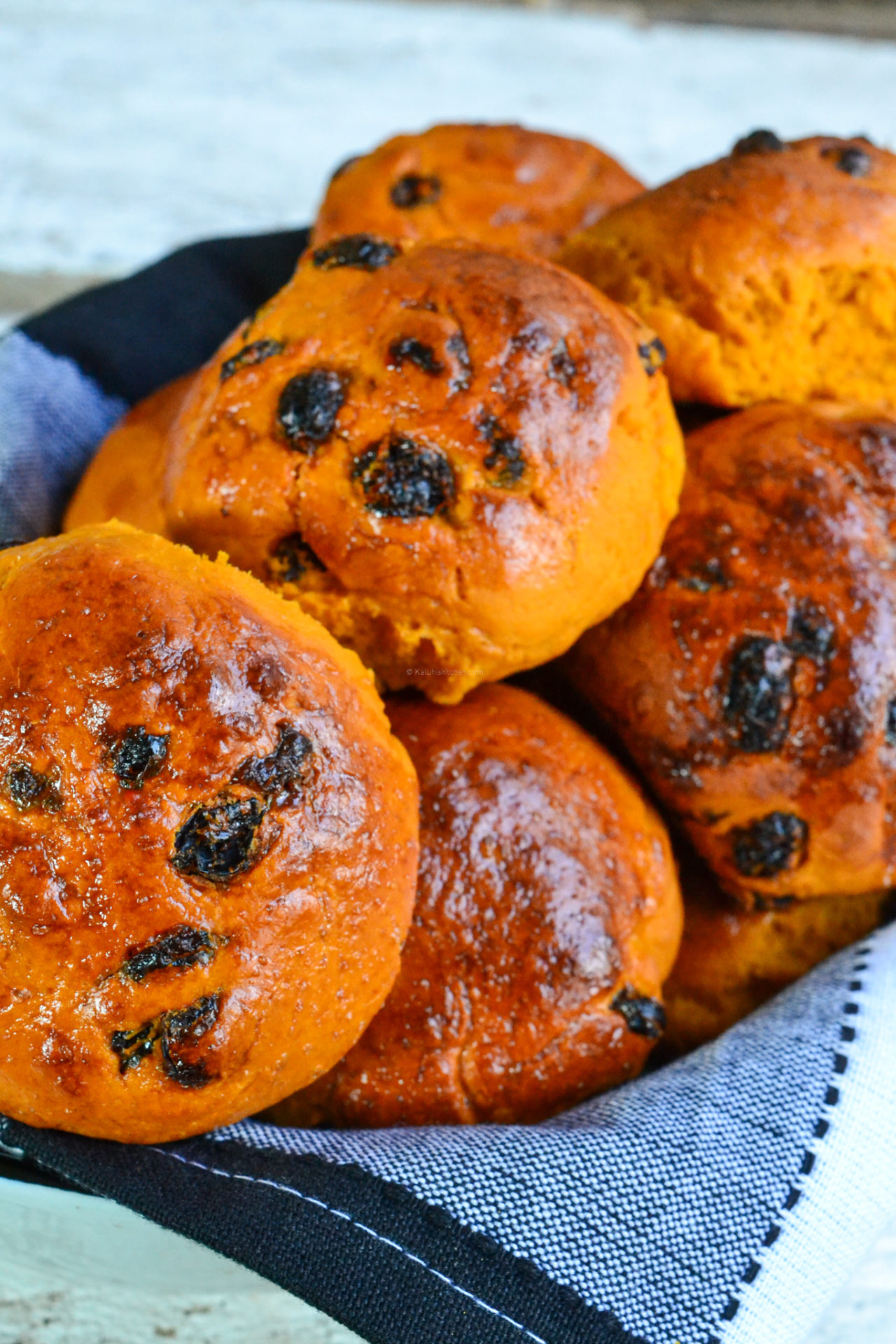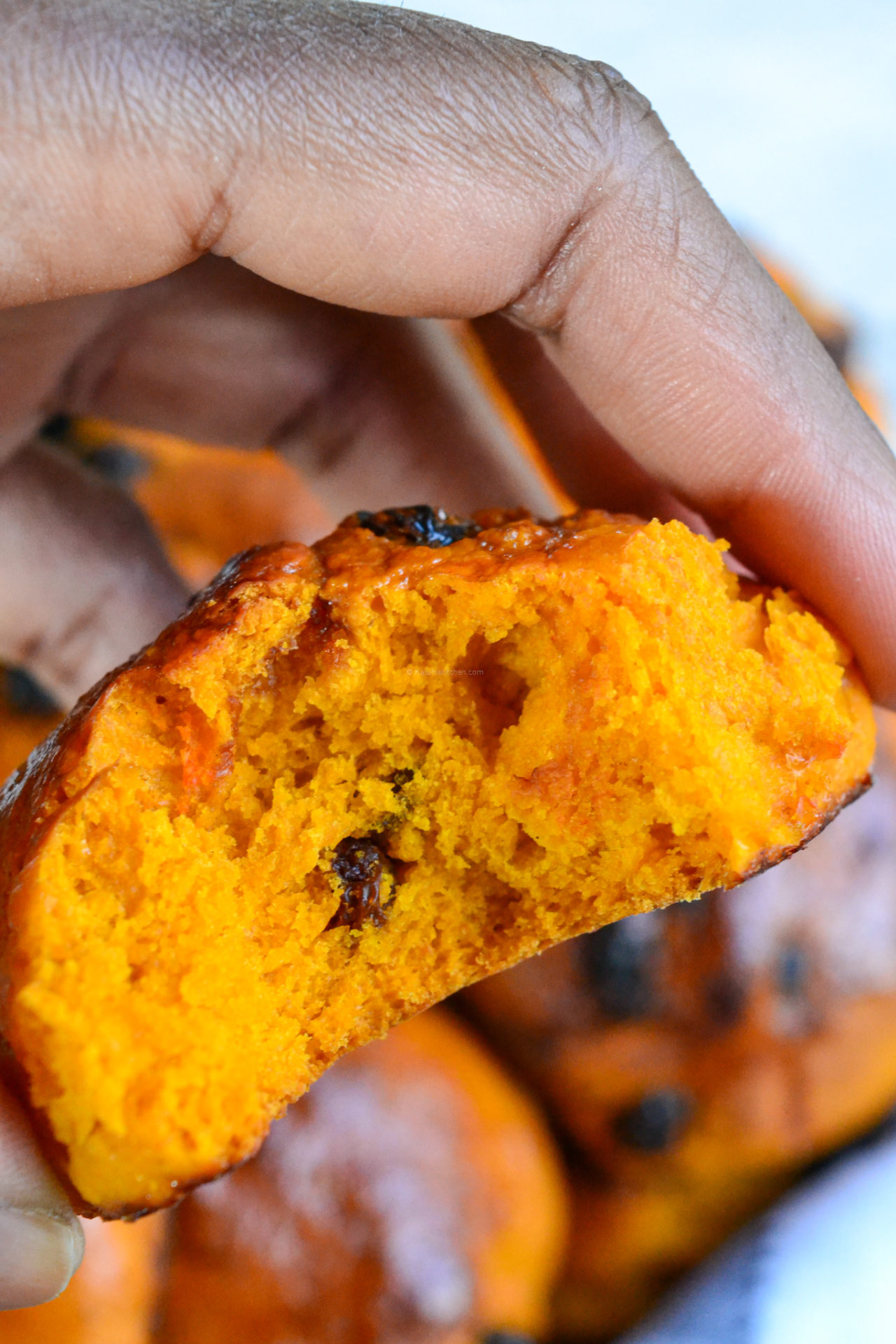 I hope you get to try this out. And when you get a chance, please pass by my channel and watch the complimentary YouTube video. Do subscribe if you are yet to, I would love to have you! We are nearly at 80k subbies!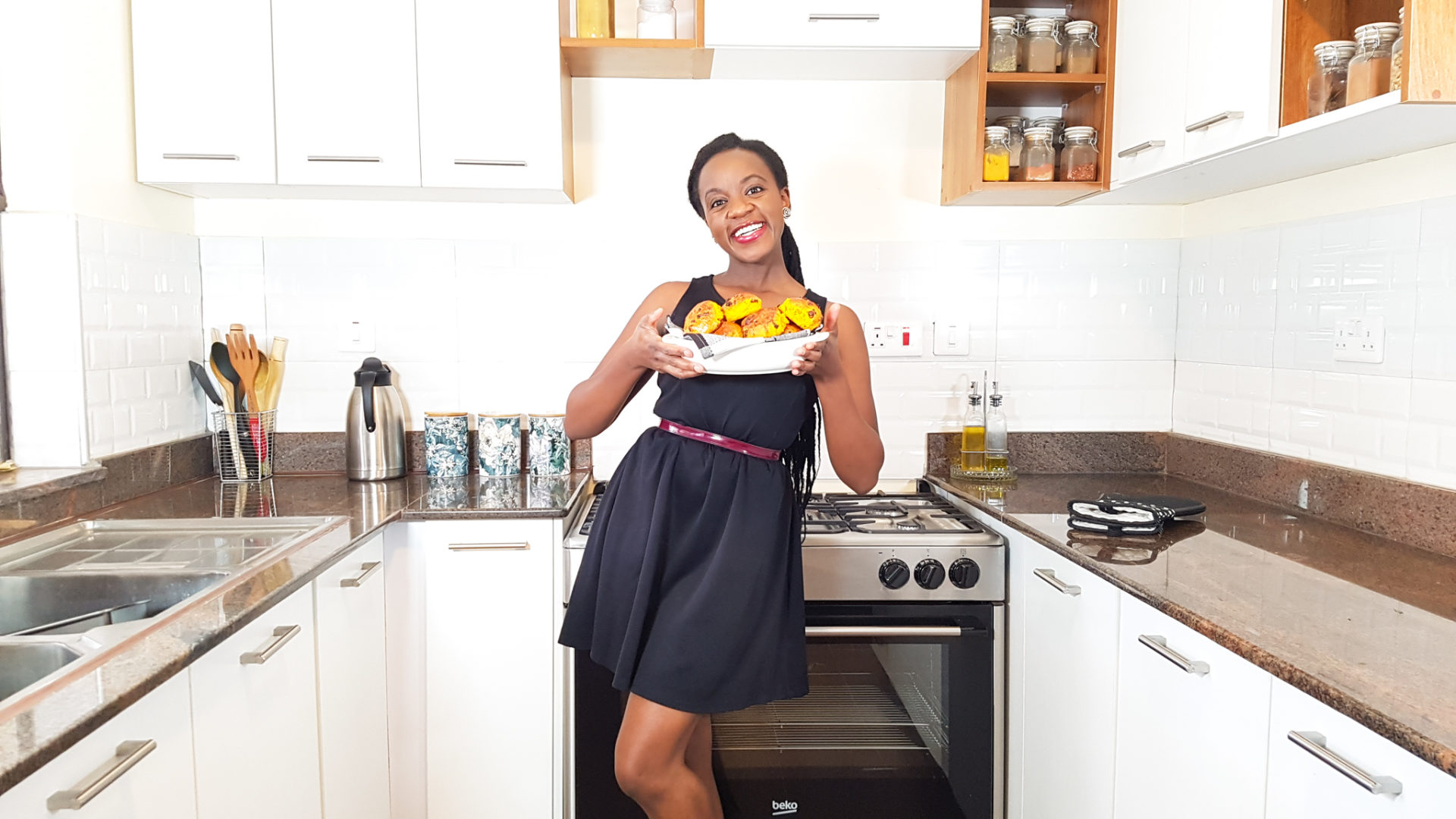 Happy Wednesday.
---
Get your downloadable recipe here :))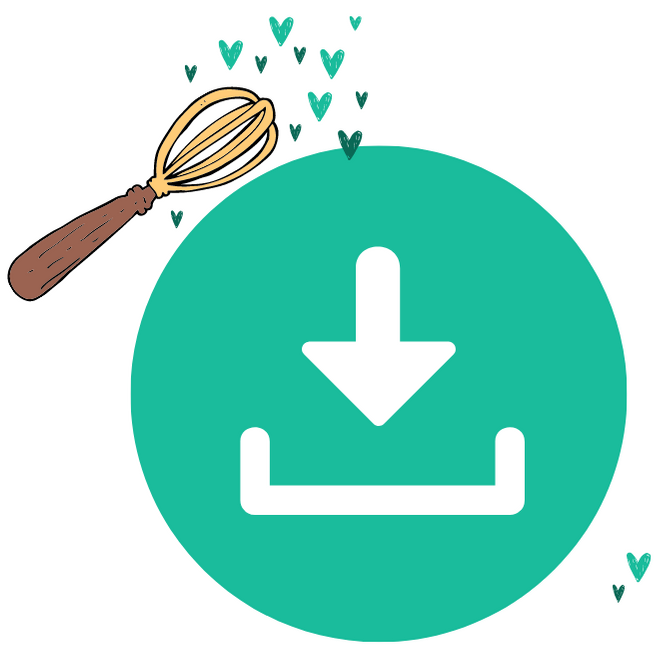 ---
All content and images are copyright protected by



Do not copy in part or whole without giving due credit.
---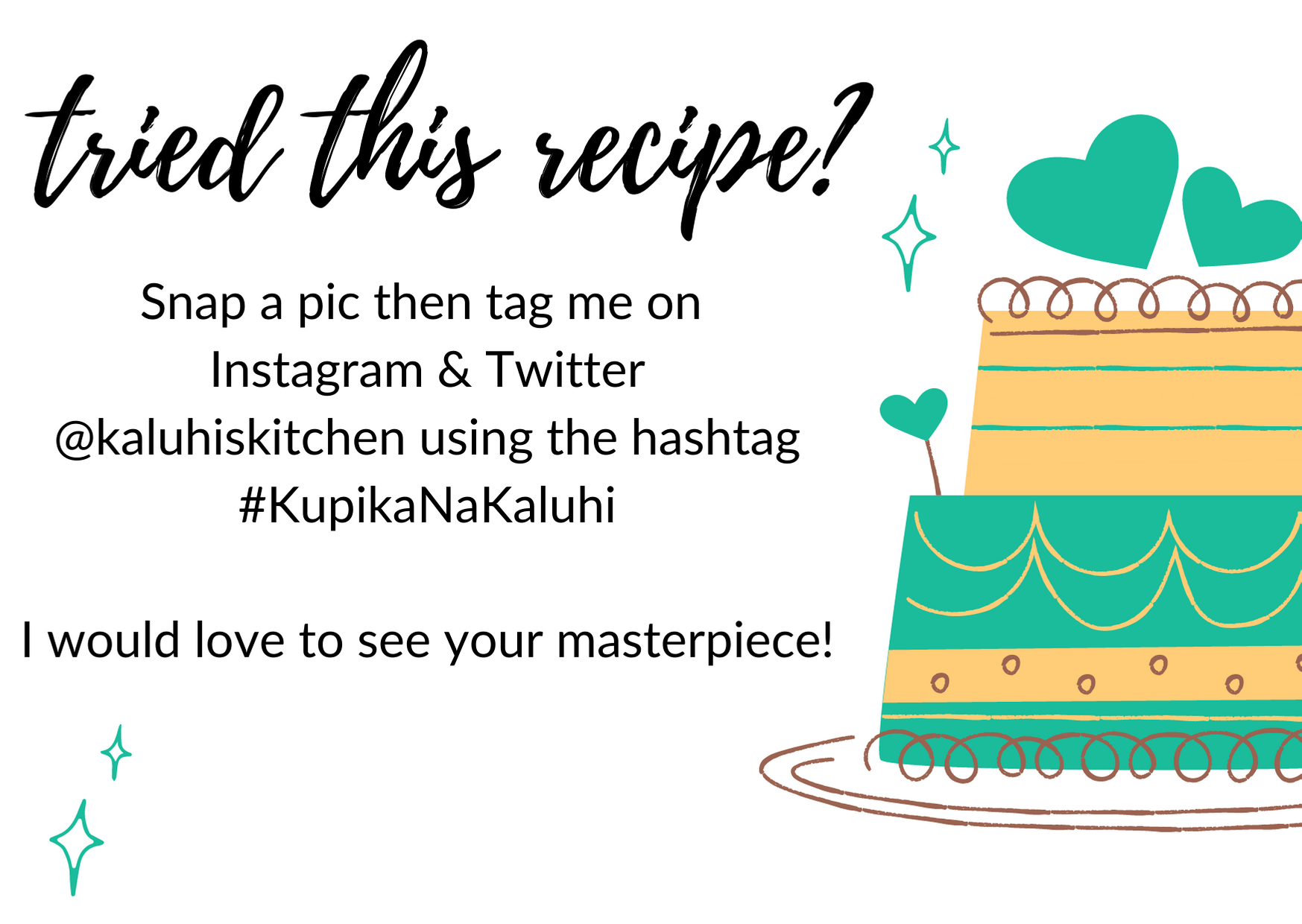 ---