Obviously I was going to start this blog by saying I. LOVE. FISH. We have walked this journey since 2014 and those of you who have been part of my tribe since then know in my heart of heart, the one meat I can comfortably eat every day for the rest of my life is fish. The variety is plenty. Each different fish tastes and feels different and I love love love that there are a billion ways to cook it too.
Tilapia has always been most common in this country. It has gained popularity in other countries as well over the recent years (which I noticed on twitter that they call Tilapia a lab animal and one that does not exist in real life (???) but I also understand in first world countries so much Genetic Modification happens such that one can live a full life without seeing or tasting the real thing). It is pretty affordable, super tasty and extremely flavorful. Today's recipe is a take on one I made in 2016 – you can check it out here – with today spinning my original recipe and upgrading it very slightly, but in a manner that your palate will love!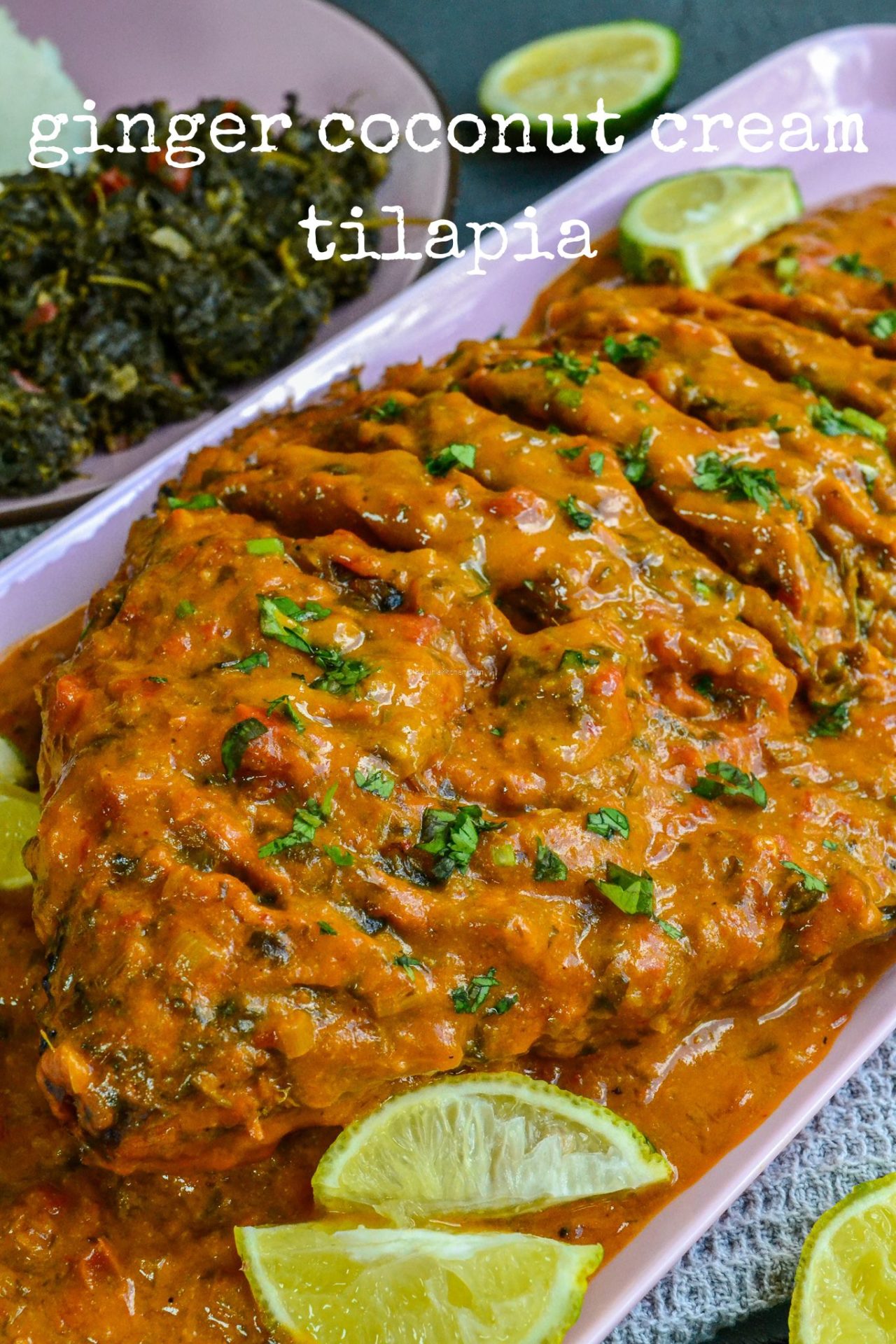 PREP TIME: 15min    COOK TIME: 25min        SERVES: 1
Ingredients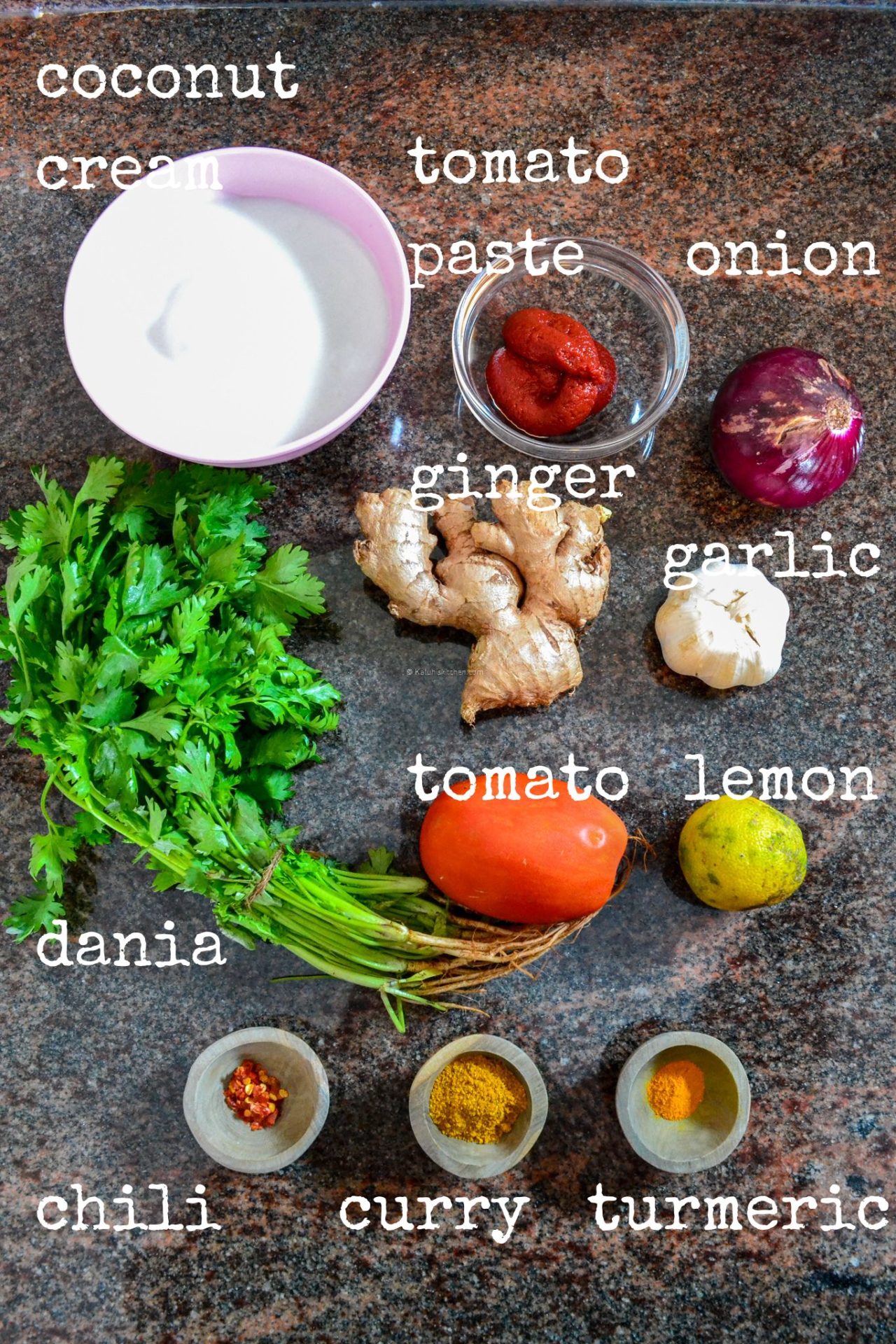 Small sized tilapia fish
1 red onion, diced
¼ cup dania stems
1 heaped tablespoon of minced ginger
4 cloves of garlic, minced
1 tablespoon of lemon zest
1 tomato, cubed
Tablespoon of tomato paste
¼ teaspoon of chili flakes
1 tablespoon of curry
¼ teaspoon of turmeric
250g of coconut cream
Dania leaves to garnish
Method
The main ingredient is our tilapia. Typically for any tilapia stew, the fish is always fried before stewing. It is not mandatory to do so, however, the frying allows for the fish to remain firm throughout the cooking.
Because I was alone on this day, I bought a small fish. In the event you buy bigger ones, be sure to adjust the ingredients upwards. You can purchase your tilapia at any local mama samaki.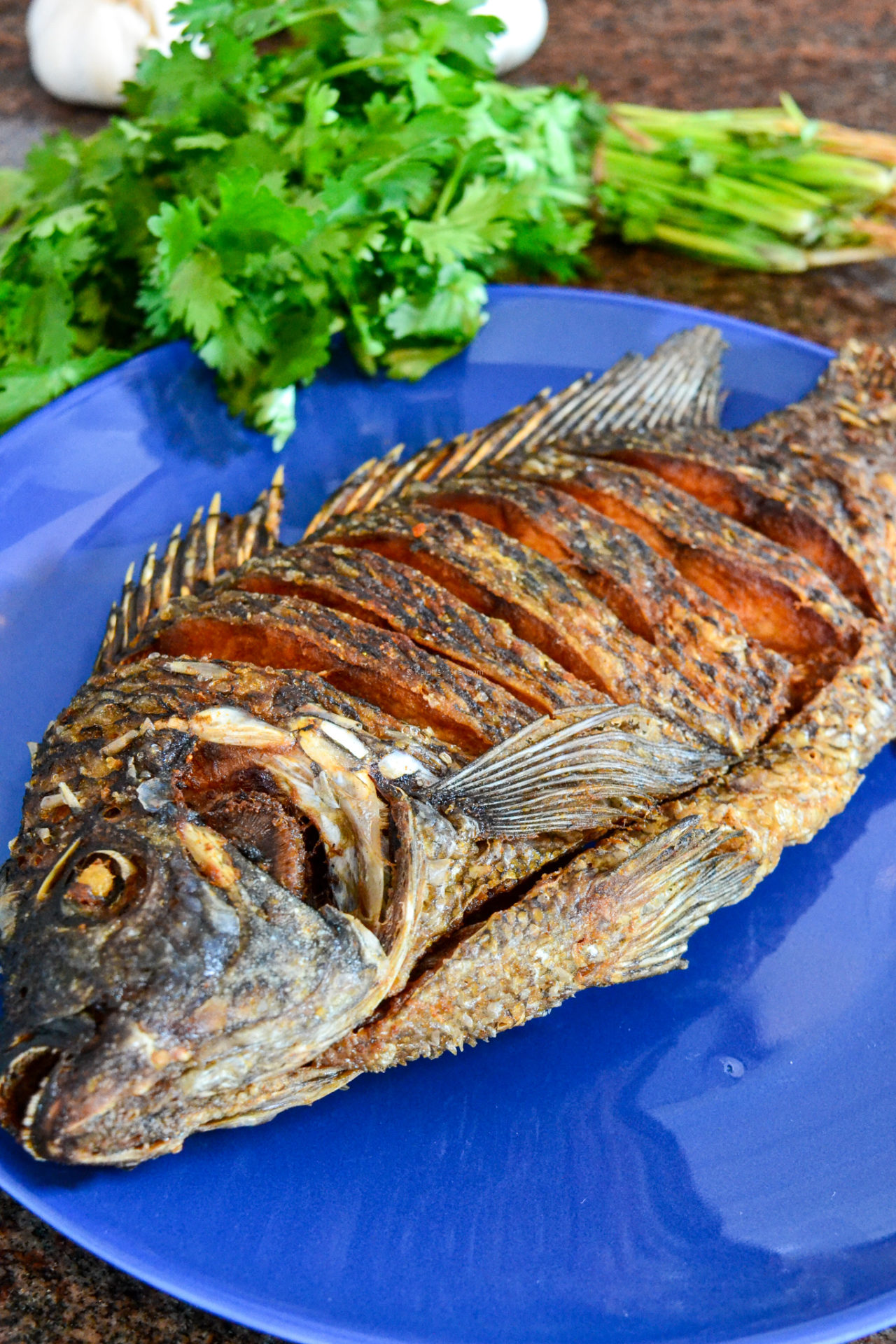 In your sufuria, add some oil and some salt and add in the red onion, dania stems, ginger, garlic, chili and lemon zest. Cook until softened and fragrant.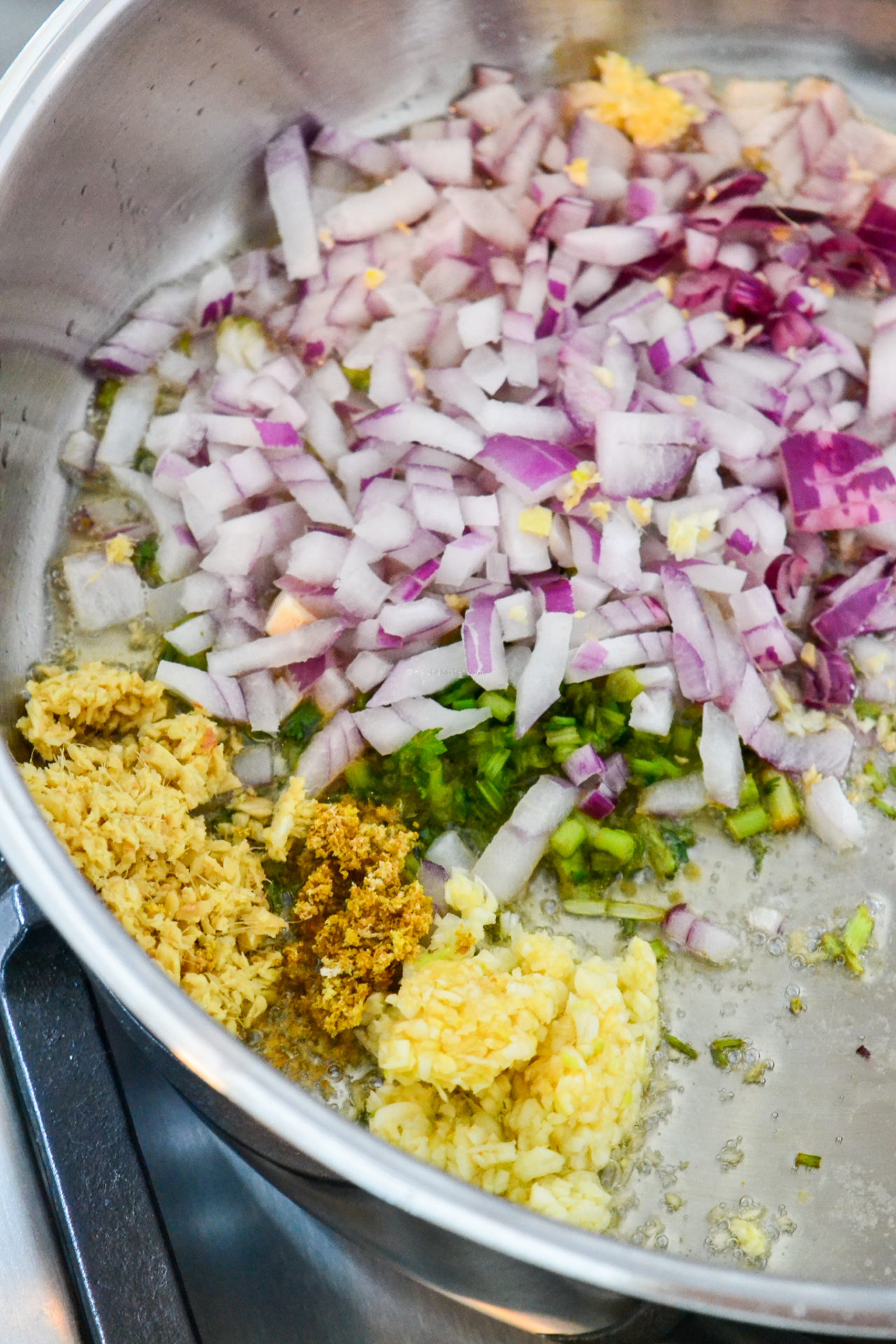 You can choose to leave out the chili, or add more or even less than I did. It is an optional ingredient but one that makes such a beautiful difference. Lemon zest refers to the grated rind of a lemon. That means, if you have 10 bob in your pocket, you already have your lemon zest.
Next, we proceed to make the saucy base for the fish. We begin by adding in the tomato, tomato paste, lemon juice and the spices.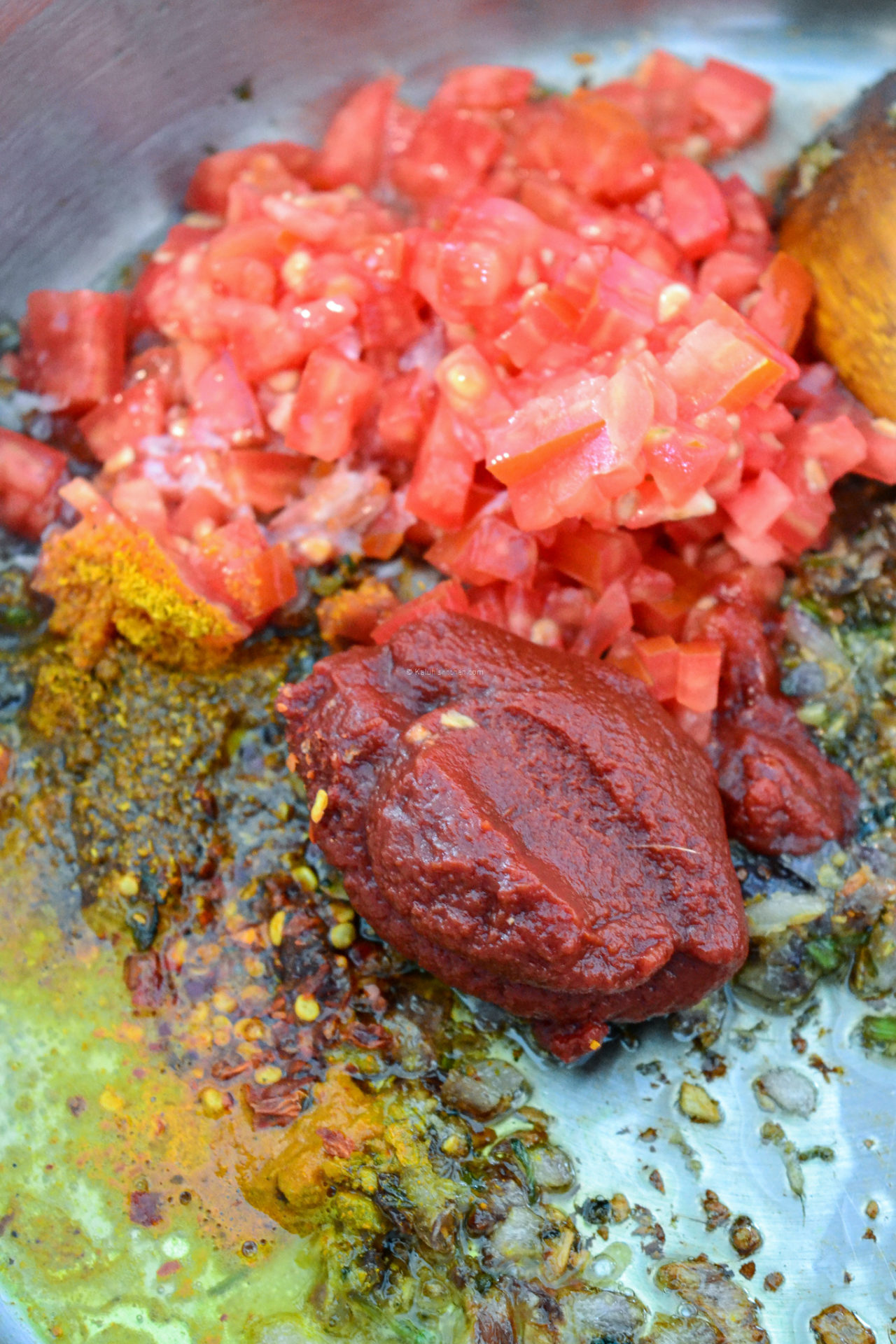 For this recipe, we use both the lemon zest and the lemon juice to really have the lemon notes bold. Any citrus flavor, in this case lemon, really awakens the flavor of fish and allows the richness of the oils to be cut through.
Allow this to cook down and all the ingredients to come together. At this stage, the mchuzi will be deep red. Do not rush this as the tomatoes should breakdown and the ingredients should meld; the consistency should be silky smooth.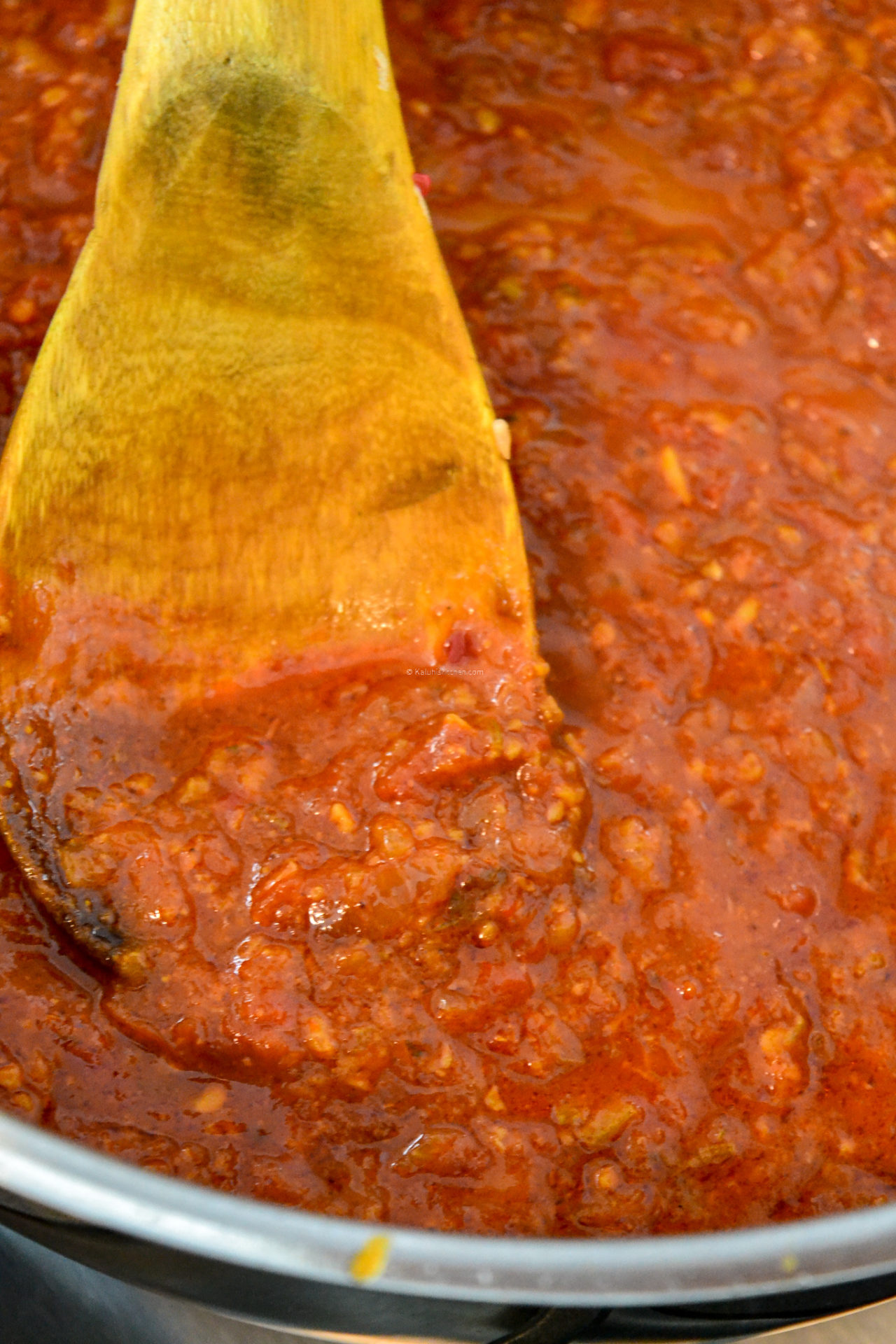 To introduce the coconut notes, one can either use coconut cream or coconut milk. The former will give you a thicker mchuzi so that is what I chose to go for. Pour in the coconut cream and simmer until thick and bright amber. It should also be super thick, and you can see the exact consistency form the video at 4.19 – 4.21.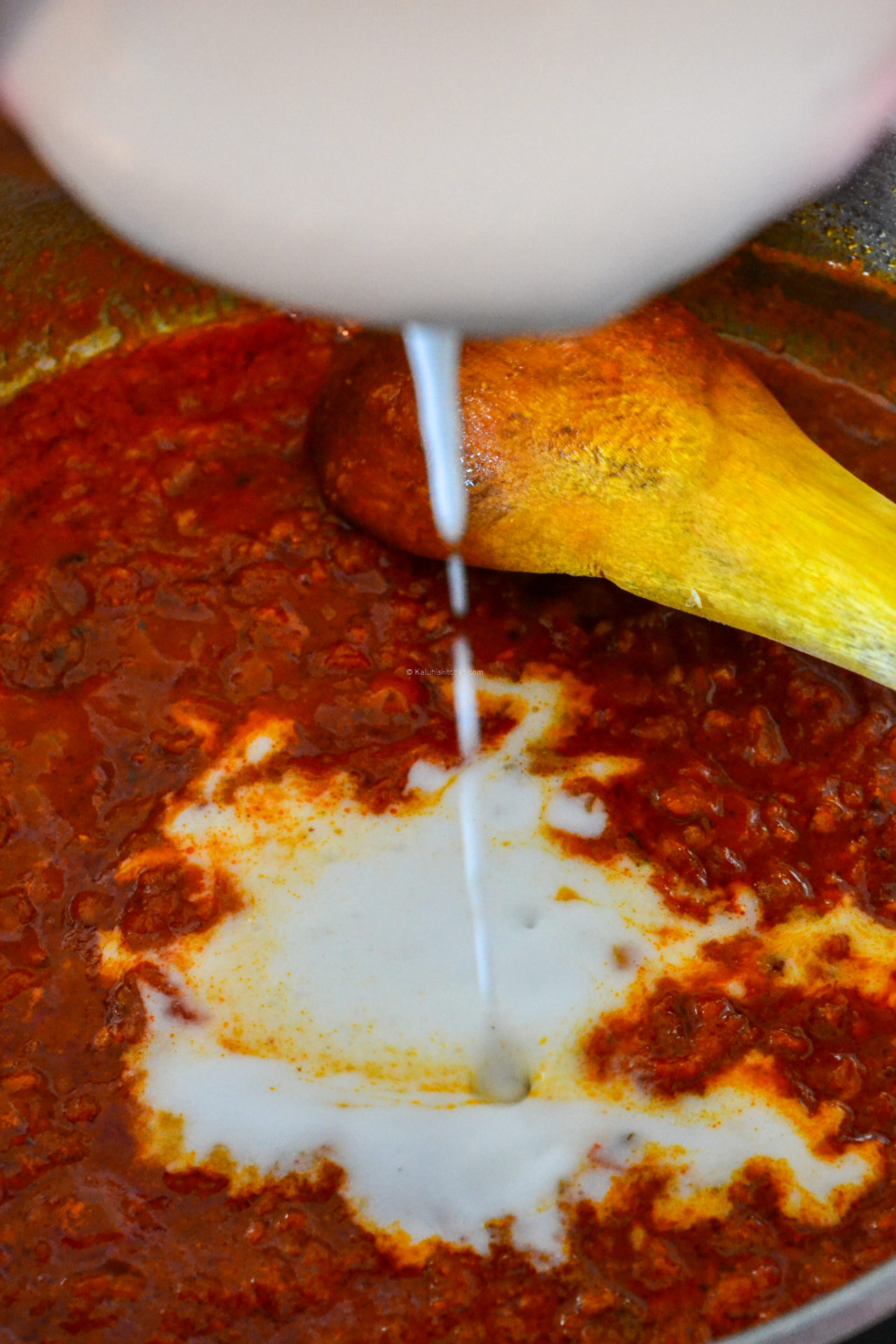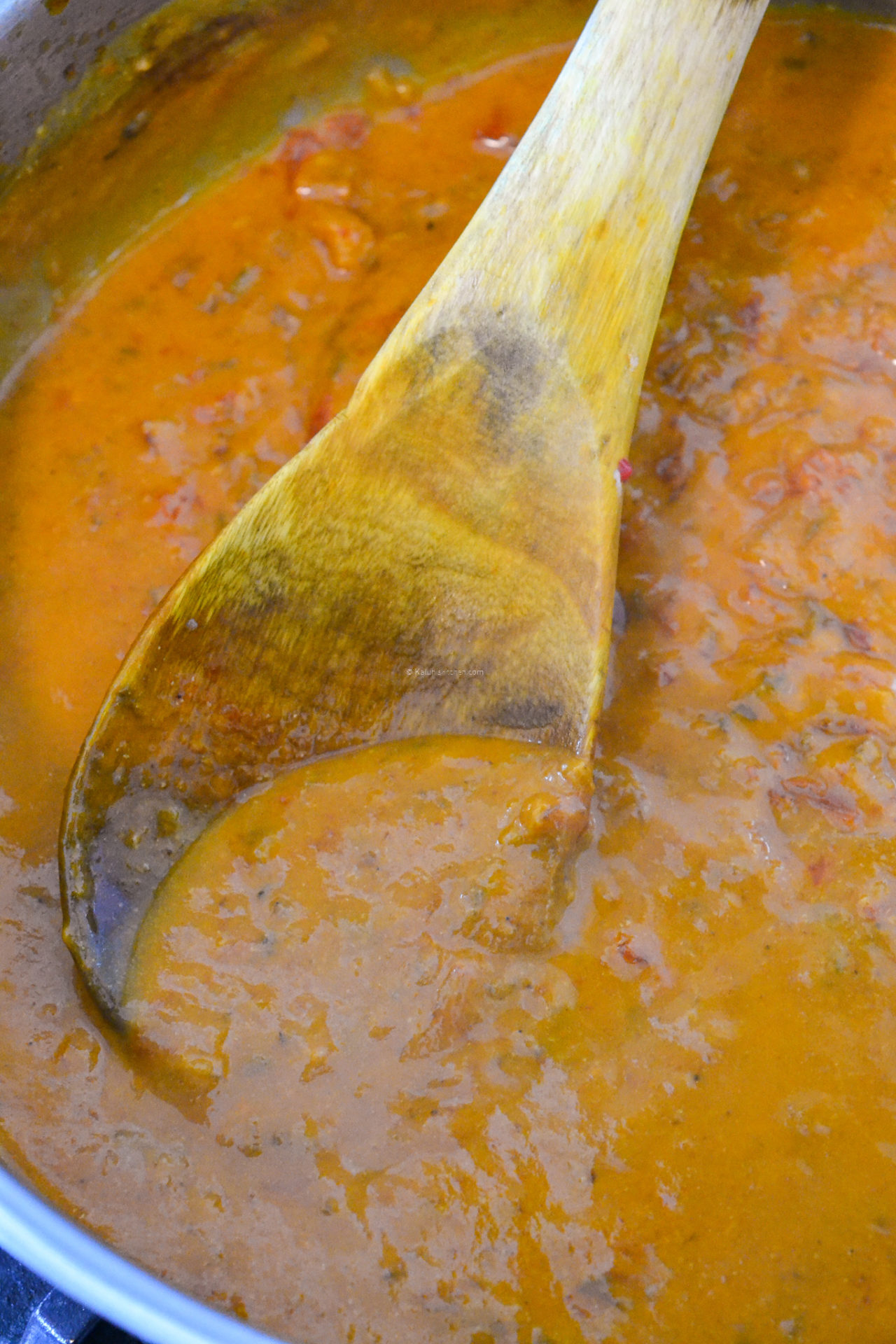 Add a bit of chopped dania and mix in. Scoop out a bowlful then add in the fish, and slather the scooped out portion over the fish. Let it simmer on low heat for another 10-15 minutes. This process is visually detailed in the video from 5.53 – 6.10.
The simmering is super important since it allows the flavors to seep into the meat and also softens it. It should NEVER be placing the fish in, dousing it then 3 seconds later it's on your plate..no babe! You must give it time to simmer.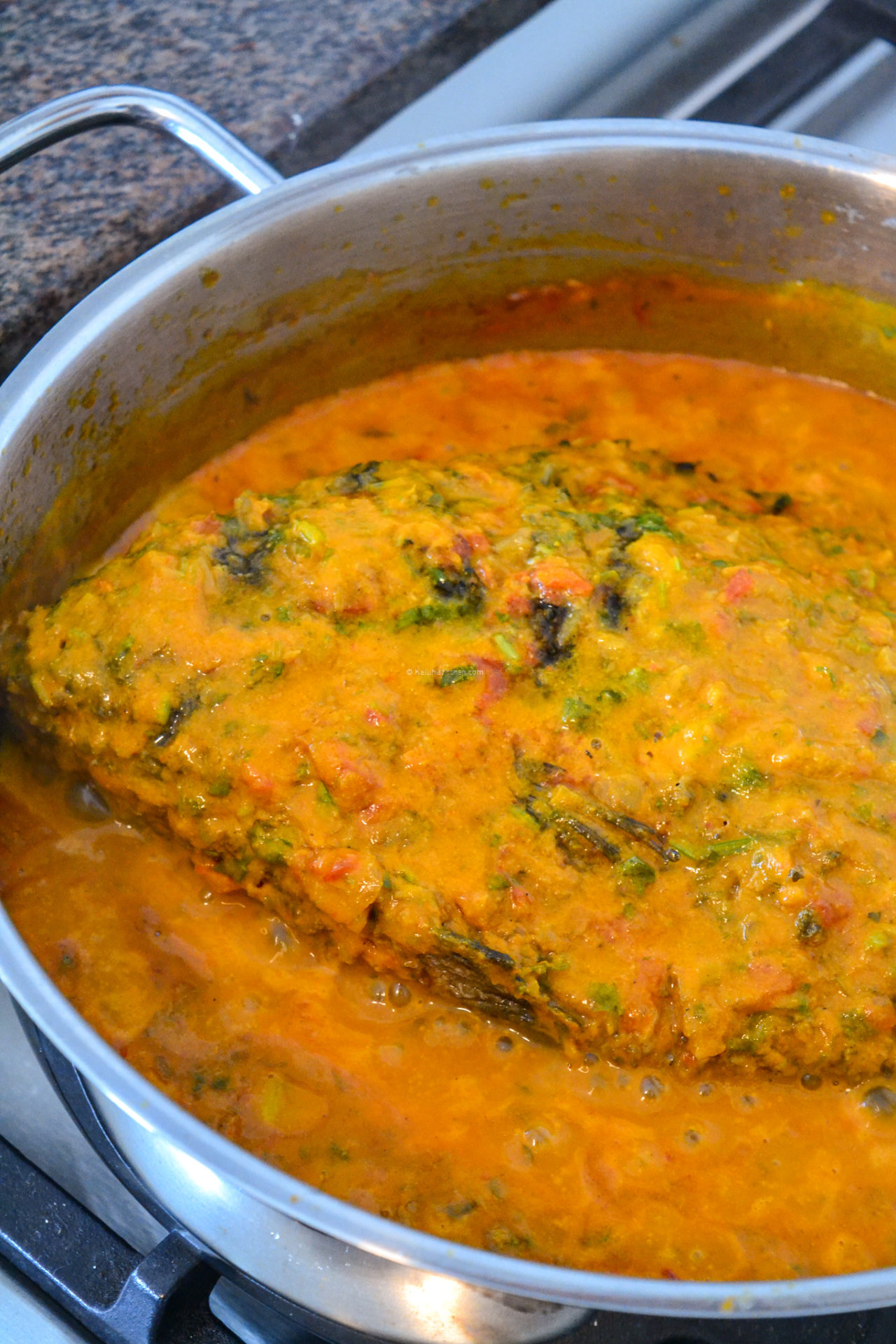 Once super soft, garnish with some more dania leaves plus some slithers of freshly sliced lemon and serve.
Look at this!!! Just look at this!!!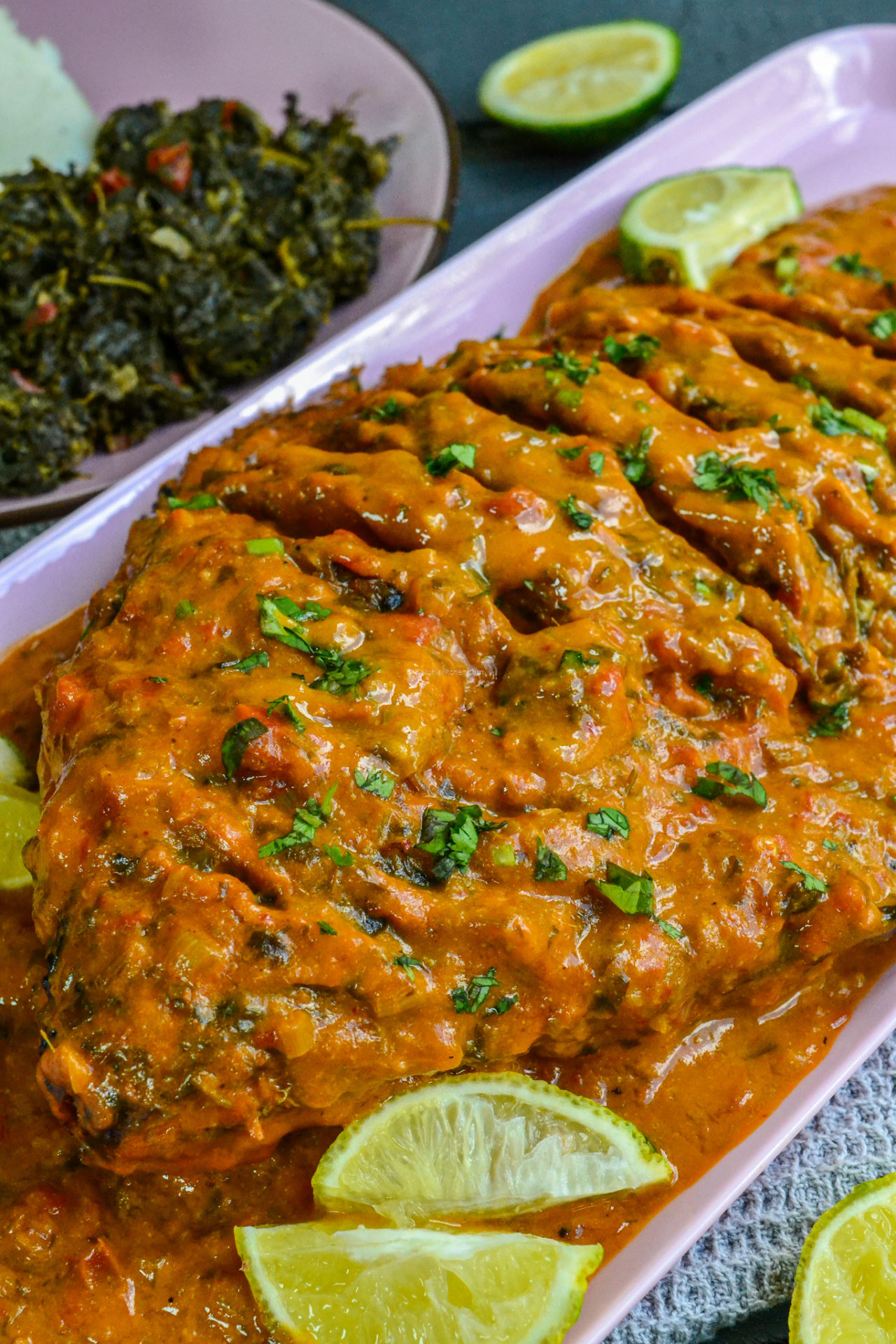 Creamy, saucy and outright perfect!! Taste wise, this recipe is certainly fuller-flavored than the one we had on here in 2016.
The flavors are super simple but they go well together and also allow the authentic taste of the tilapia to really come through. I love how the warmth of the chili and curry were carried by the nuttiness of the coconut cream. I enjoyed how the zing of the lemon really brough out the juiciness of the flesh. Everything worked so well together and I enjoyed every single bite.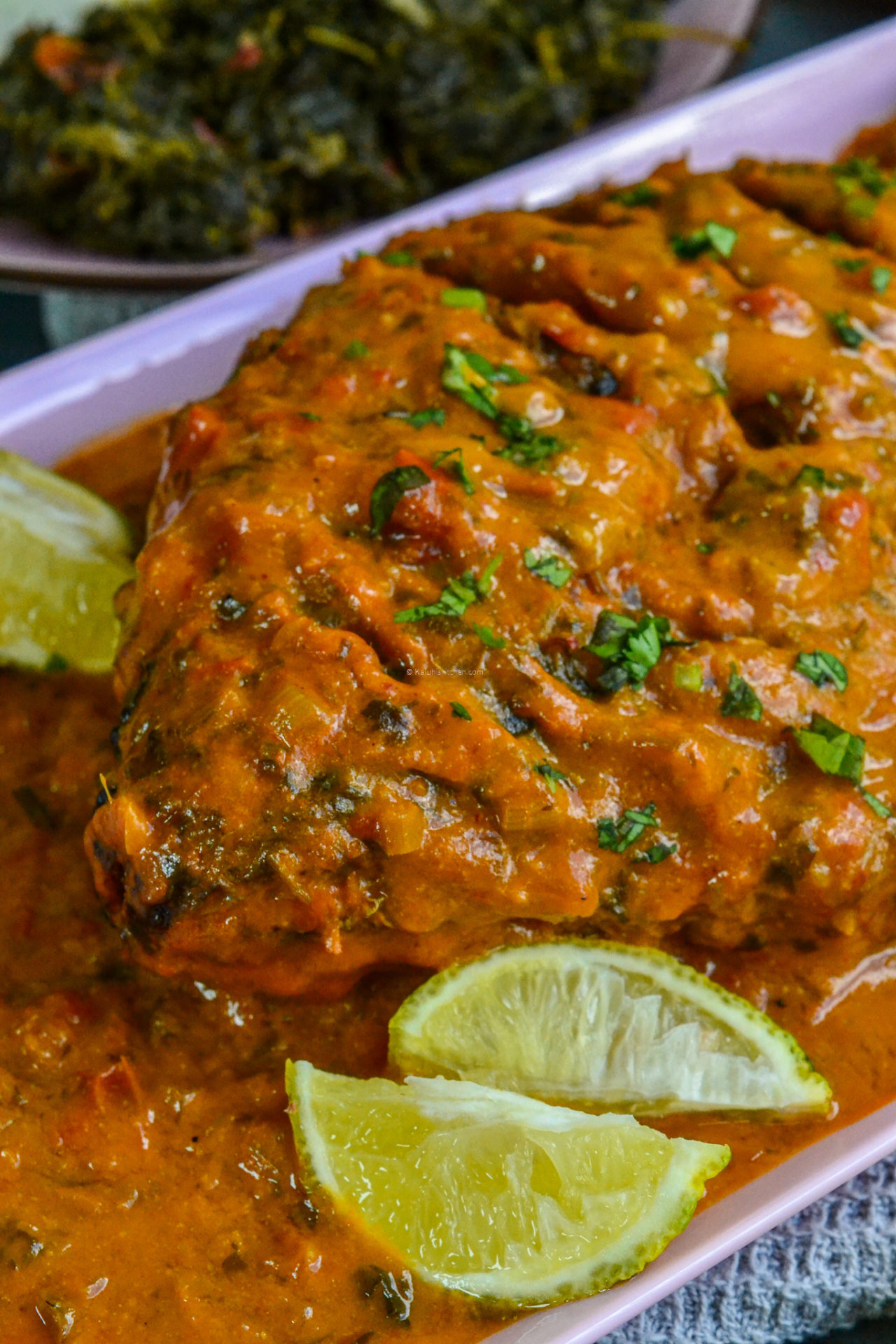 I served my creamy tilapia with some ugali and a risudza+tsimboga mix. You can serve it with any other starch veggie combo you like. In my book, creamy tilapia just shines best when it is paired with a traditional veggie and some teaming how ugali.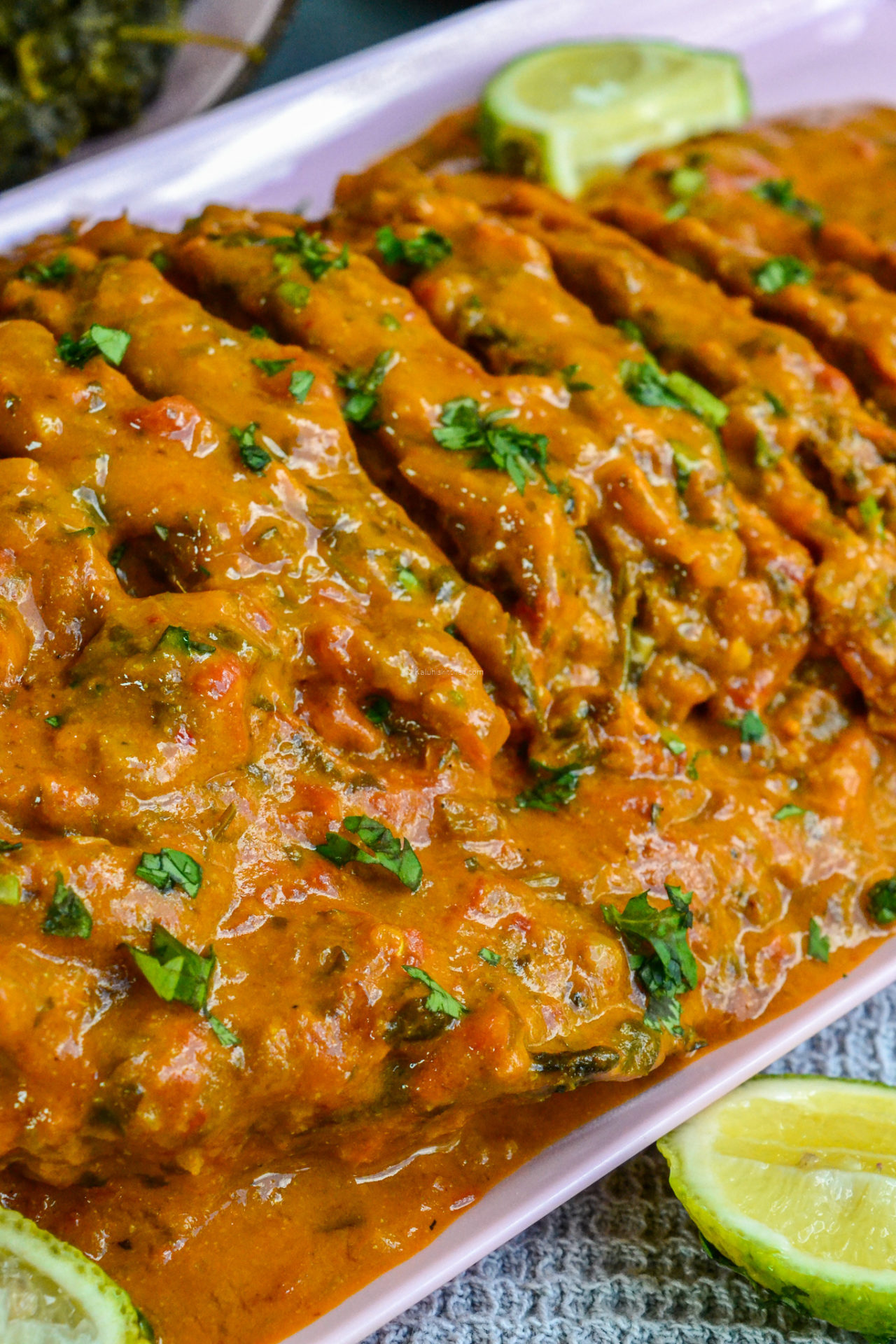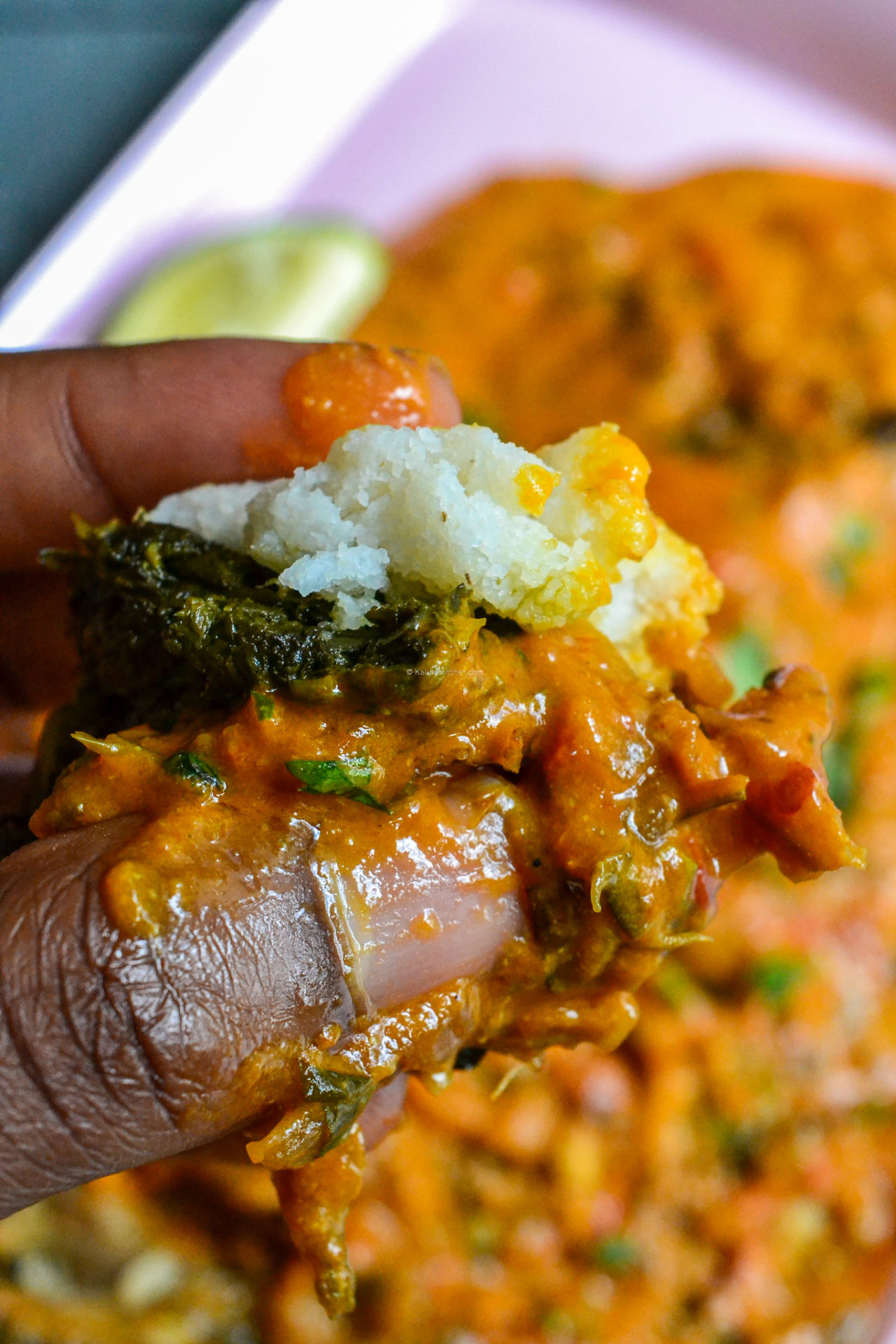 I do hope you get to try this out! I made a complimentary video for you; https://youtu.be/QKcrGwkY37Uyou can watch it here. If you are yet to subscribe, please do! I would love to have you!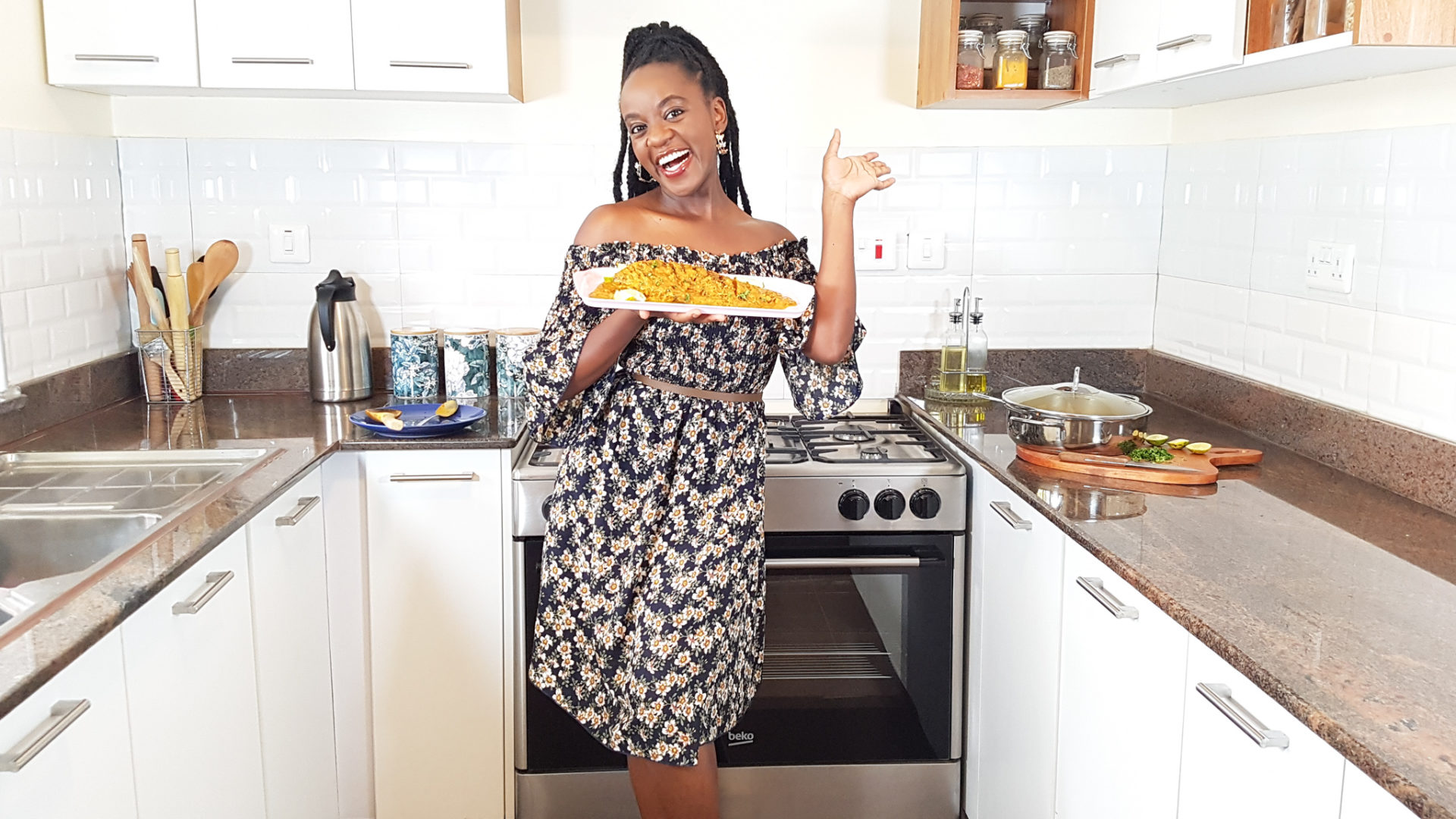 Happy Wednesday!
---
Get your downloadable recipe here :))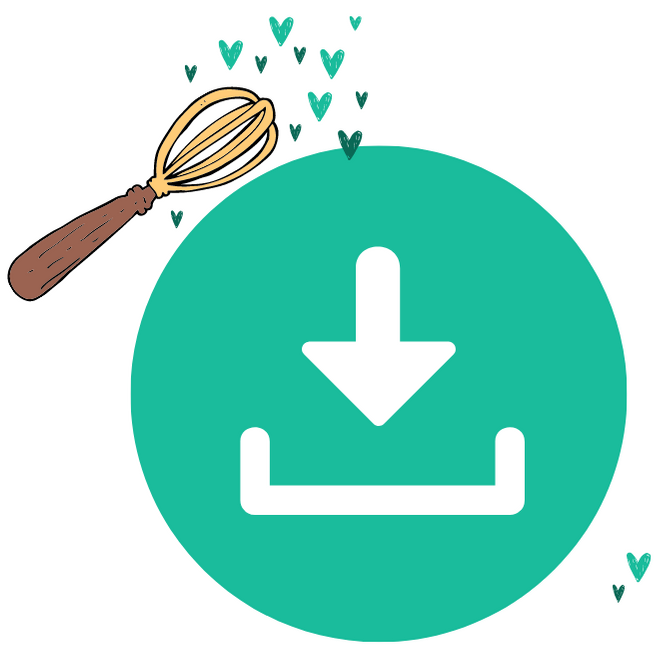 ---
All content and images are copyright protected by



Do not copy in part or whole without giving due credit.
---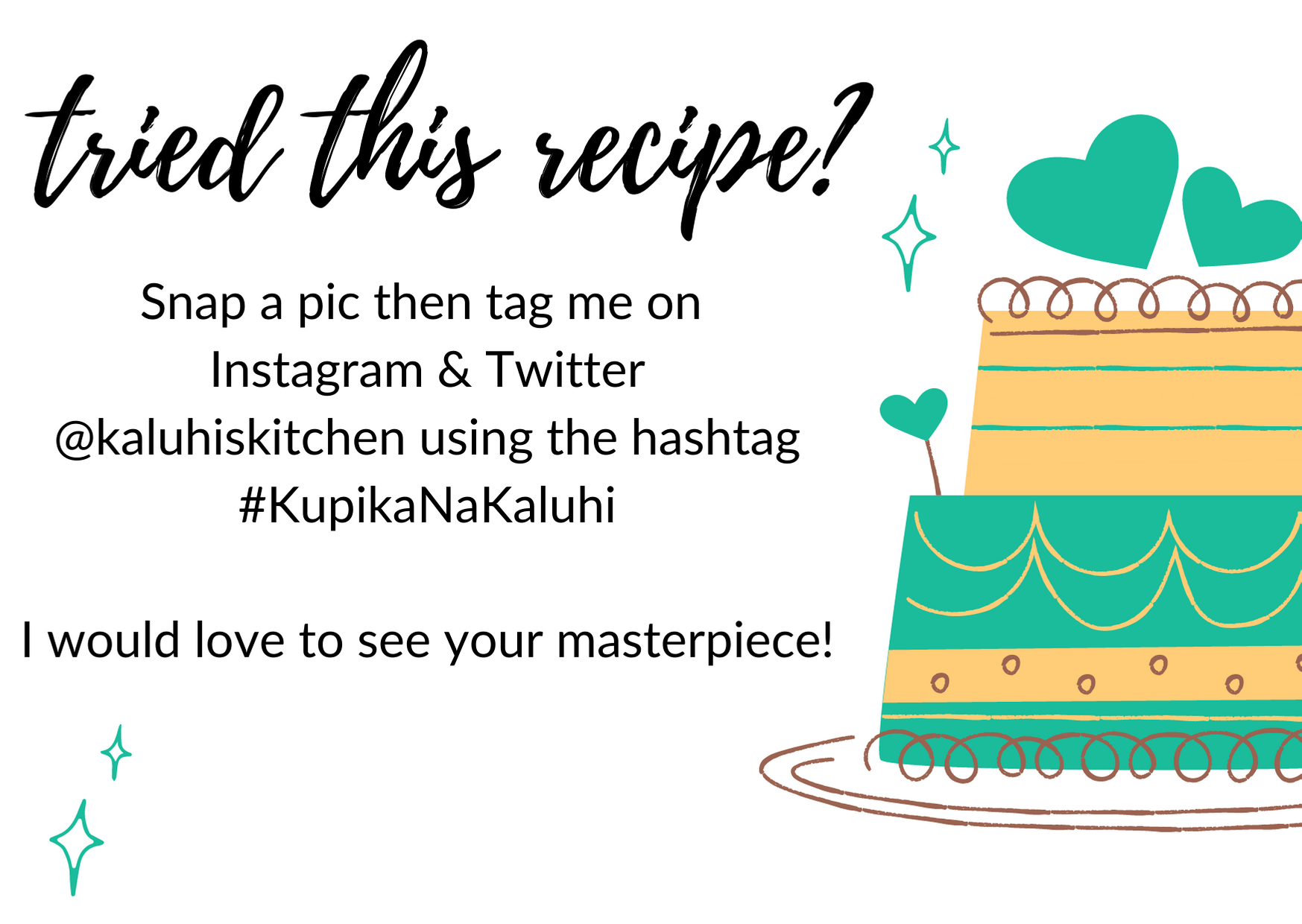 ---