In Kenya, after completing high school, there is about a 4 month wait between the time you complete your exams and the time the results of the national exams are released. During this period, majority of us did short computer courses to make good use of our time and to better ourselves. During the end of each class every Wednesday, I would treat myself to a chocolate doughnut from Bakers Inn that was close to my computer school and on my way to the stage. It nearly turned into a weekly ritual, but this eventually died down once they increases the prices of their doughnuts.
Some weeks ago on my twitter handle, one of my followers asked for a doughnut recipe. I was more than happy to give her one and in the process, re-live one of my favorite indulgences back in 2010. I added my own twist by adding fragrant nutmeg into the  mix, and instead of having a cocoa-powder-icing frosting like Bakers Inn, I opted for a rich dark chocolate glaze with some sprinkles which added an extra crunch. This was really fun to make and so delicious to have!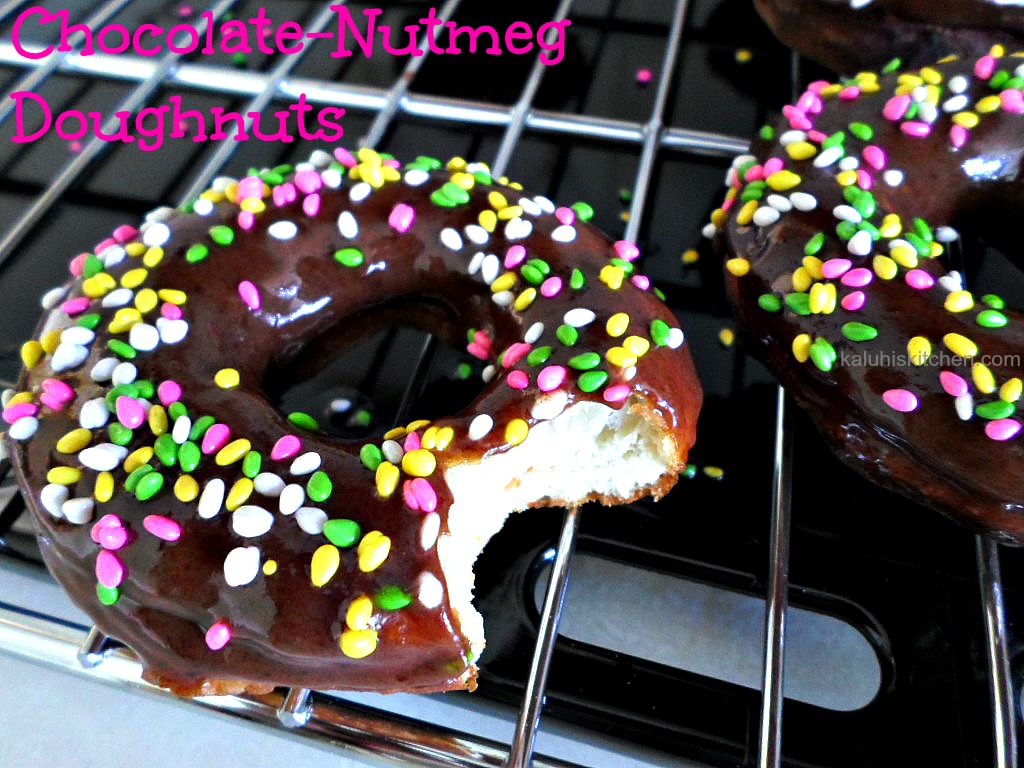 Ingredients: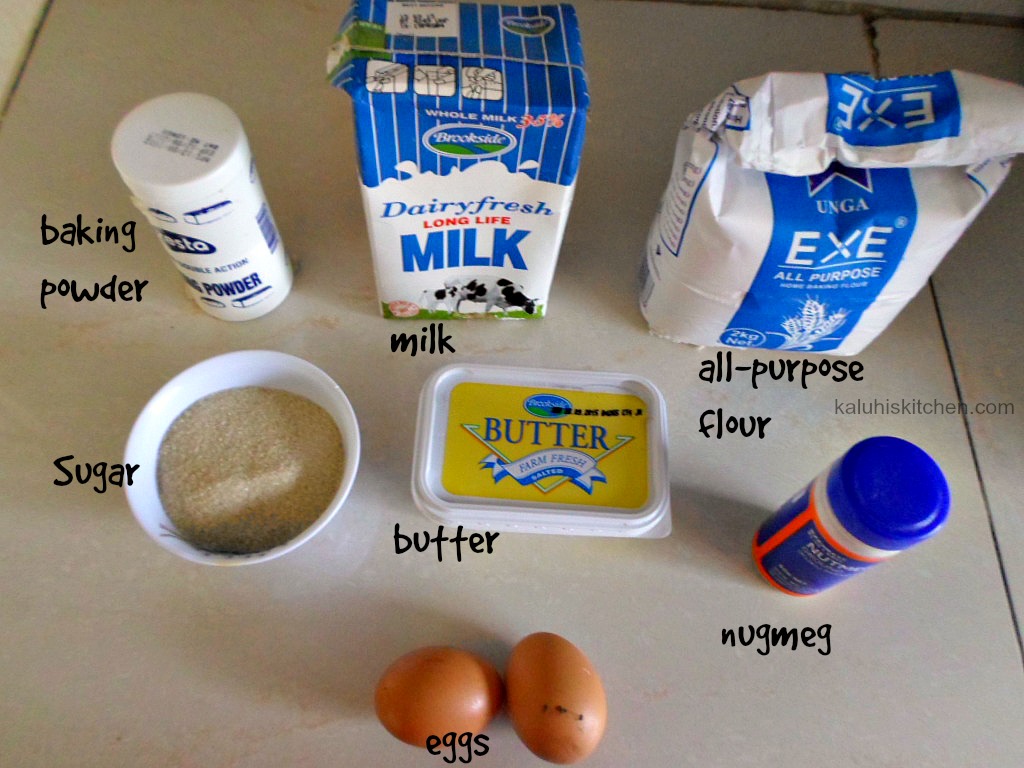 1 Cup of all-purpose flour
1 Cup of sugar
1 cup of milk
1 teaspoon of nutmeg
2 eggs
2  tablespoons of butter/margarine
1 tablespoon of baking powder
Method.
In a bowl, crack your eggs then add your sugar and beat these two until the mixture thickens and turns pale yellow. This may take 4 minutes.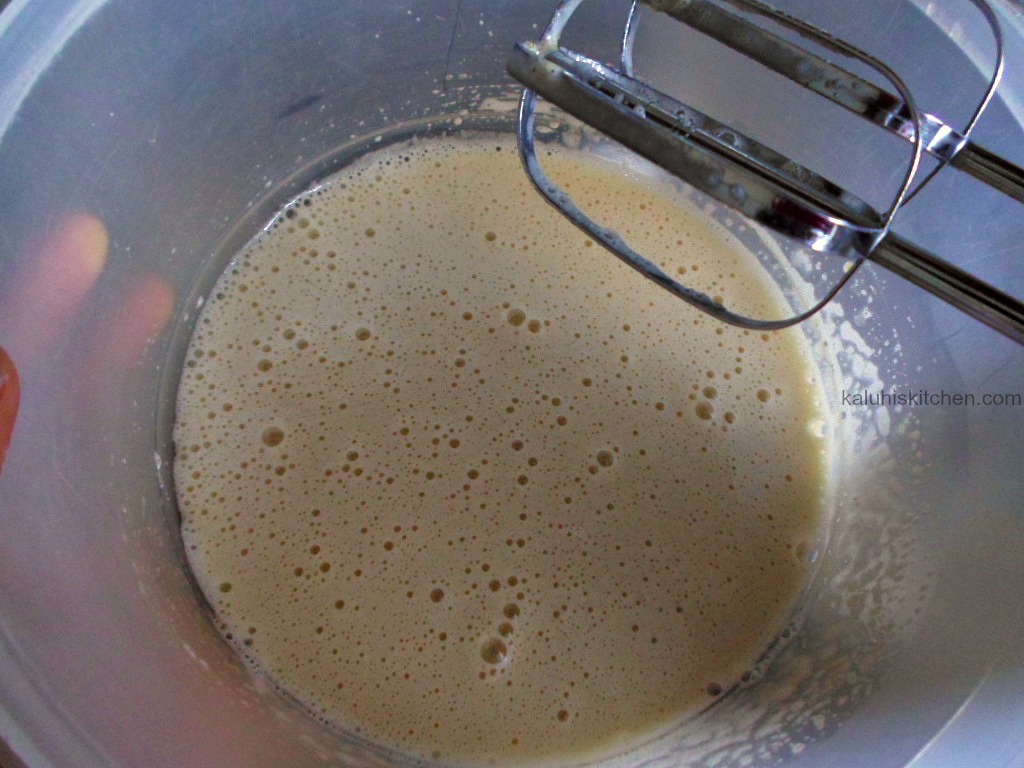 In a separate  bowl, mix your dry ingredients (the flour, baking powder and nutmeg. While you are doing this, warm your milk and put in the butter for it to melt then take it from the heat immediately the butter has melted. After that is done, slowly add the flour mixture and the milk in alternating intervals to the egg mixture bit by bit and your mixture at low speed.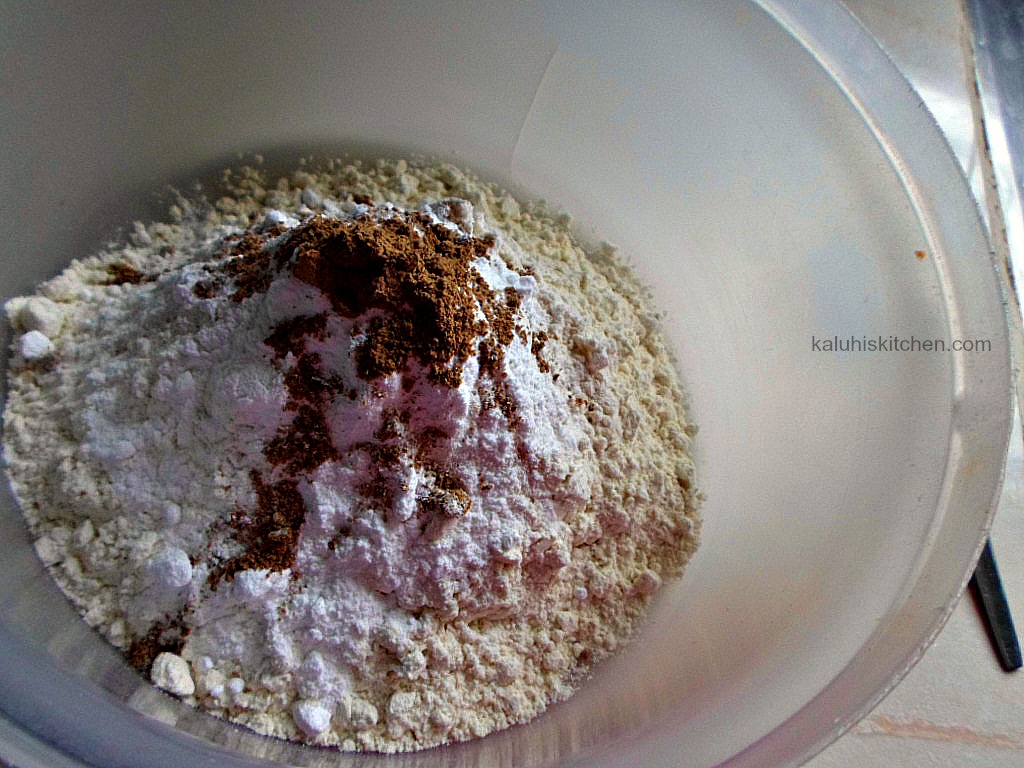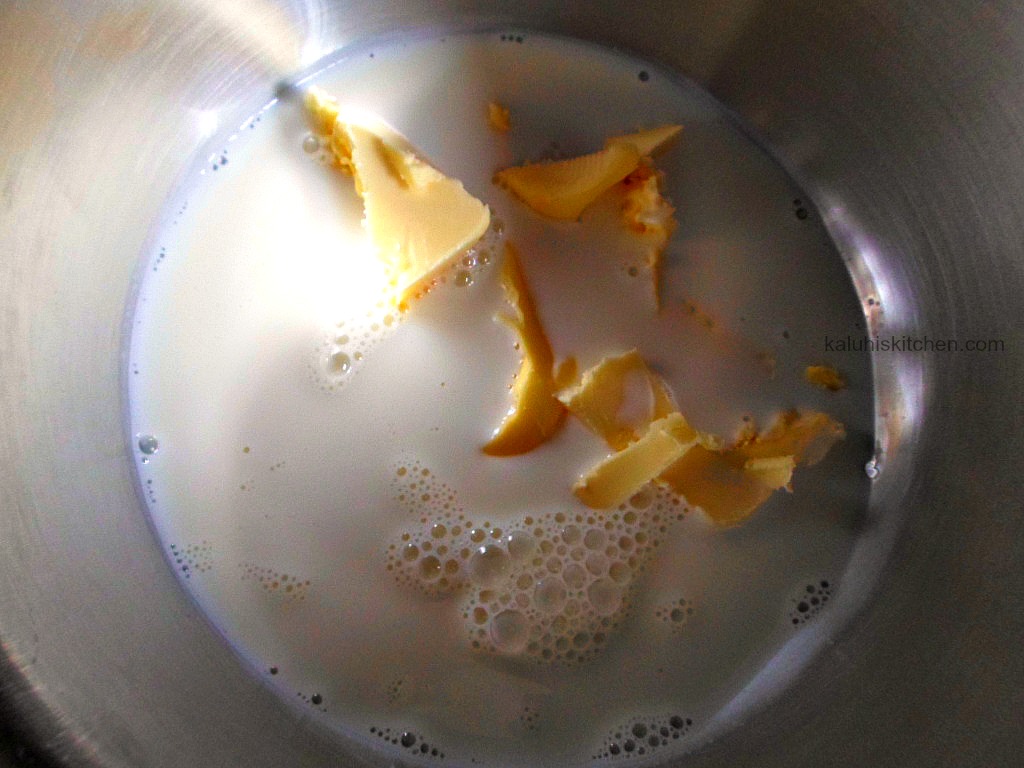 Mix until the dough is just sticky. Then, let this rest in the fridge or on the counter top for about an hour. Cover your bowl with a damp cloth to prevent the dough from drying out.
After that, kneed your dough for about five minutes then roll it out. At this point it will not be as sticky. If you have a doughnut cutter, cut out your doughnuts. If you don't have one,you can use anything circular to cut them out. I used a small bowl and a jerican top. Place the cut outs on a flour dusted cookie sheet or newspaper so that they do not stick.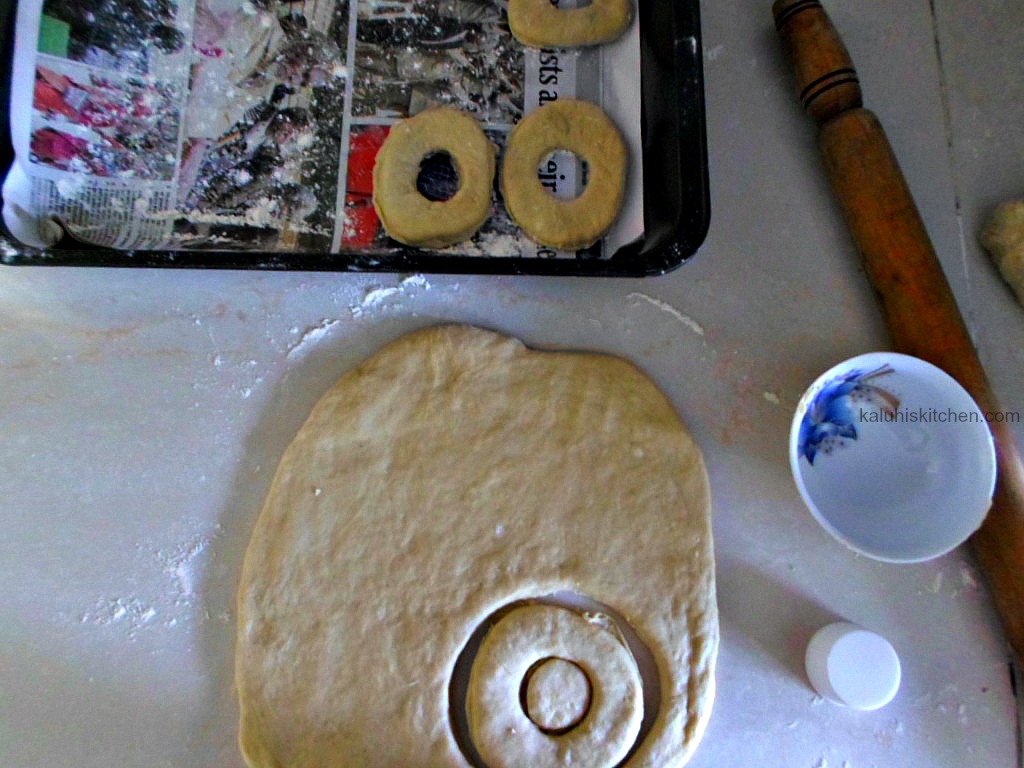 Heat your vegetable oil, and once it is hot enough put your cut outs in and let them fry. Ensure your oil is not too cold as the doughnuts will soak up excess oil, neither should it be too hot ad they will brown too fast on the outside but leave the inside completely raw.
Then take them out of the heat and allow them to cool.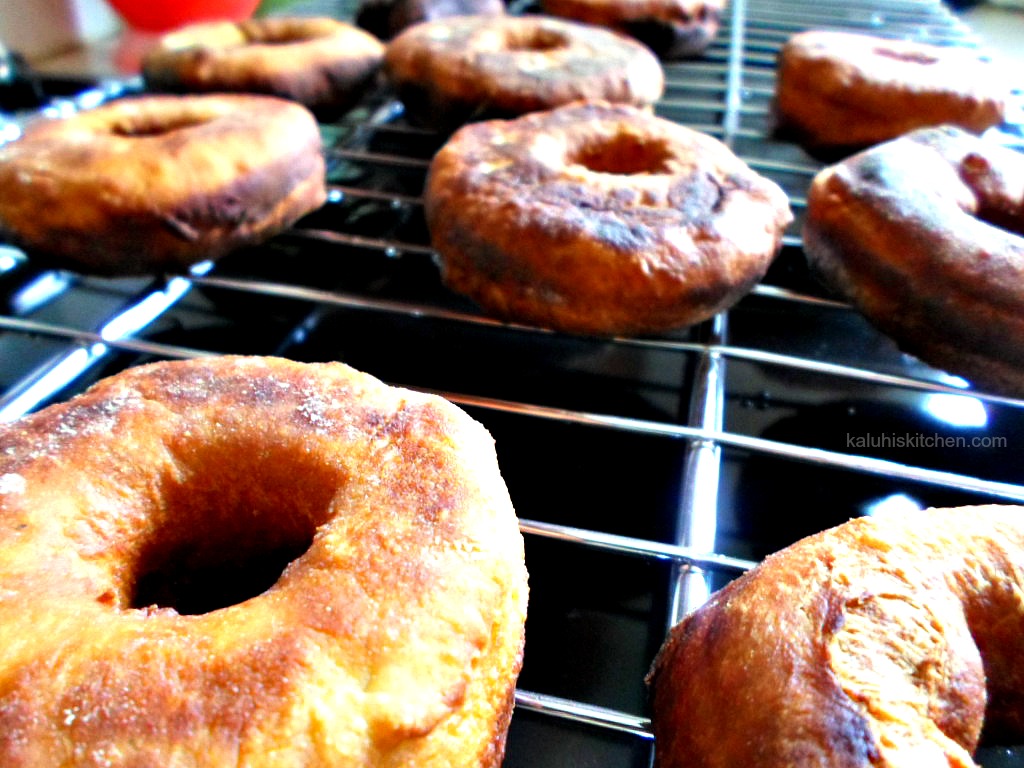 As they cool, you can work on the chocolate glaze:
For the glaze: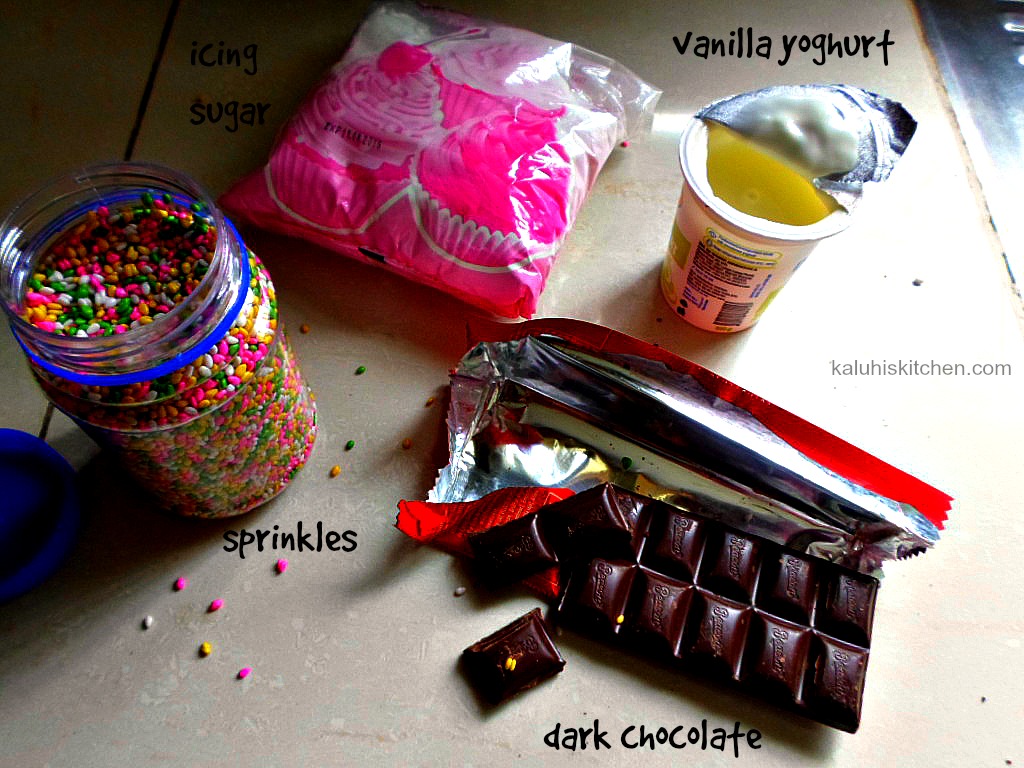 Dark chocolate
vanilla yoghurt/ cream cheese
Icing sugar
Srinkles (optional)
Use the same method we did here to combine the chocolate, vanilla yogurt and the icing sugar.
Once your doughnuts have cooled, take each one and dip into the chocolate mixture. Ensure that they have cooled before dipping so that it sets and does not melt away. You can double dip for an extra layer of chocolate. 🙂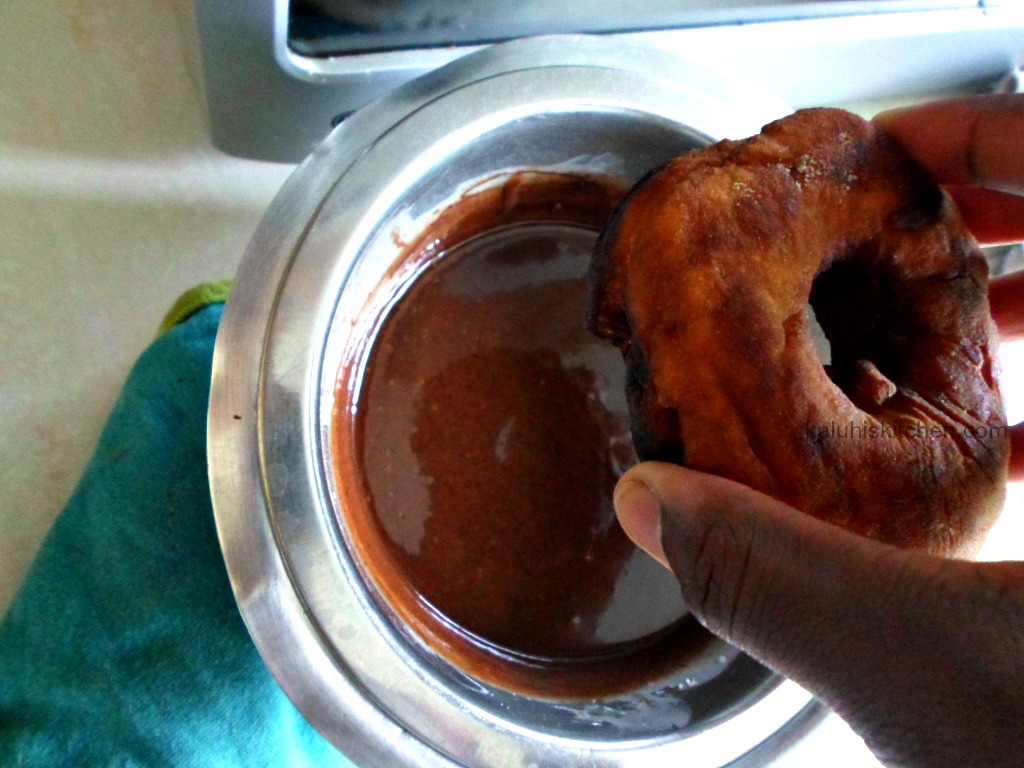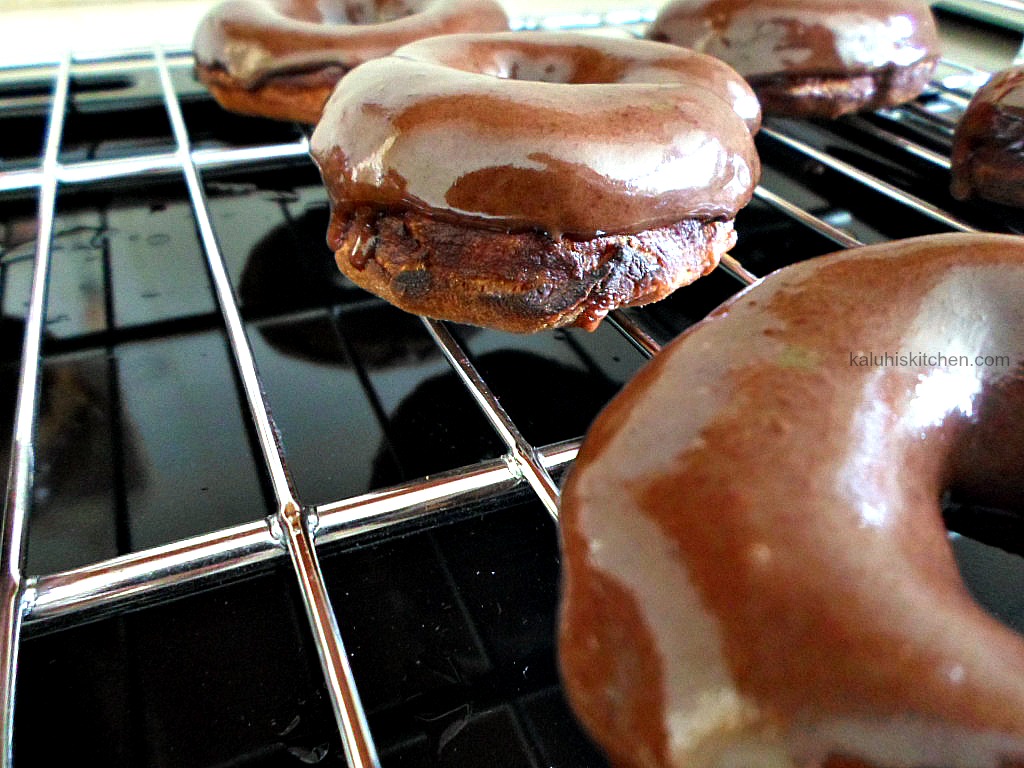 Doesn't this look amazing??
Then put your sprinkles,and dig in 🙂 !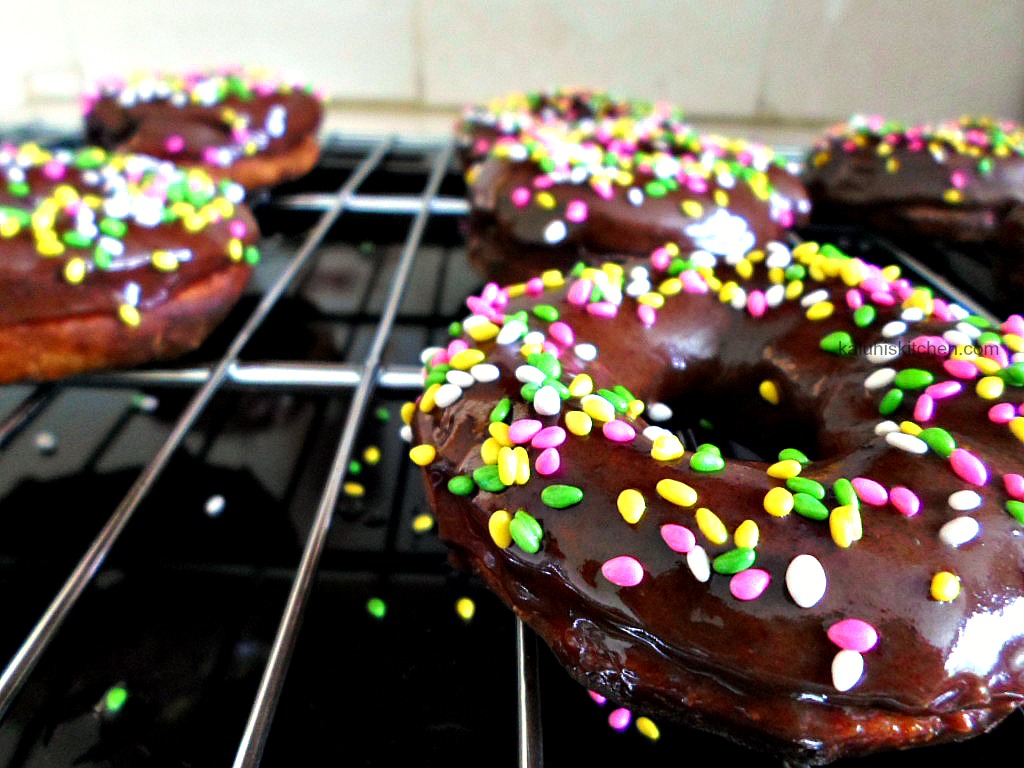 I loved these sprinkles because they added crunch to the doughnuts, and this contrast of texture with the soft interior made the eating experience even more pleasurable. The nutmeg added a really nice warmth too to these doughnuts. The best you will ever have!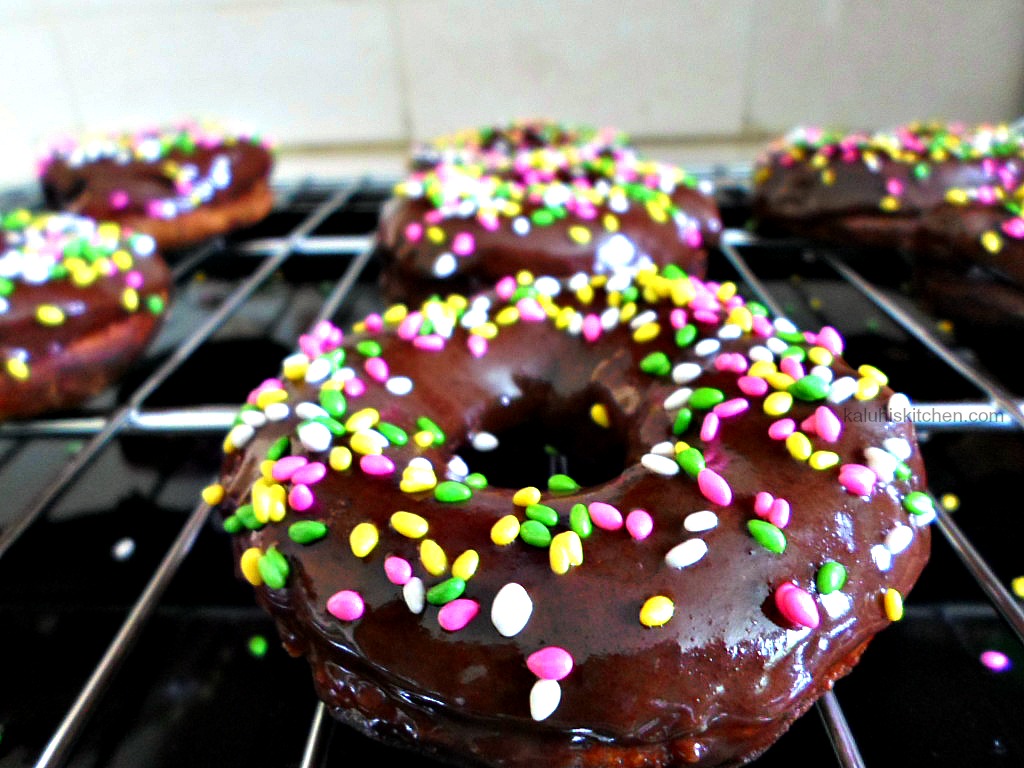 Much love,
Kaluhi.
---
Download the recipe and give it a try 🙂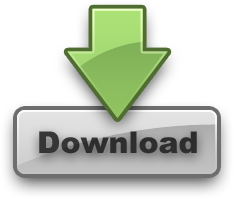 ---
All content and images are copyright protected by



Do not copy in part or whole without giving due credit.