I think as the weather cools down we all naturally gravitate towards very indulgent things! My body demands more cheese! More stews! More cake! Plenty of cake! I told myself to stop joking and bake more this year, and yes, we are doing just that. I am laughing as I type this coz I thought baking would be scary, and oh! I was so wrong!!! Learning my way has been fun, and as always, bringing you along makes the journey even better!
My sister suggested that I make a sponge cake, but my gut decided we should make carrot cake. And guess what, it is the BEST EVER!! Is that too bold of a statement? Maybe… But one I can confidently stand behind! I cannot wait for you guys to try this out!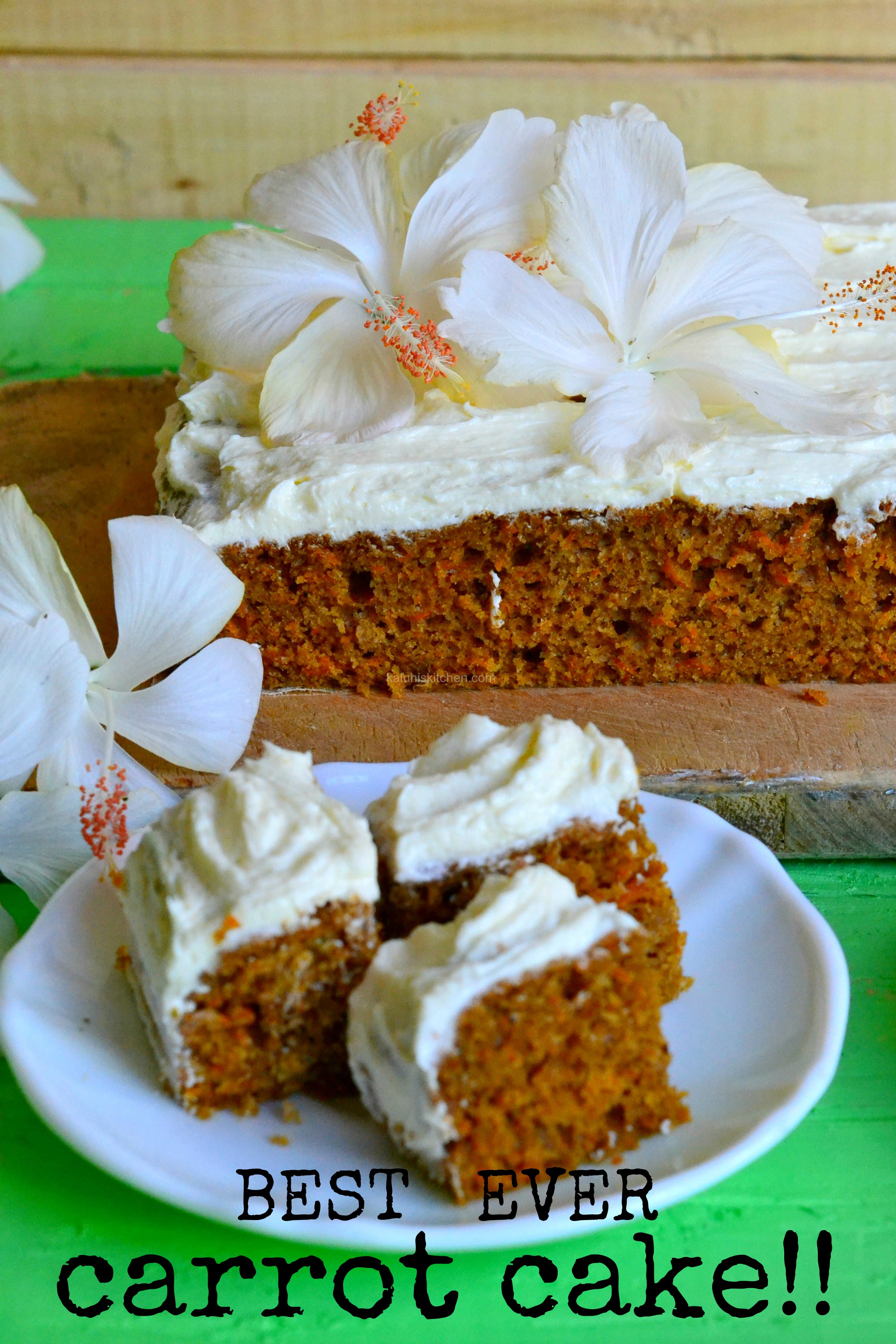 I made a dope vid to accompany the blog post. Do watch below, and subscribe!

PREP TIME: 20min COOK TIME: 50 min SERVES: Many people lol
Ingredients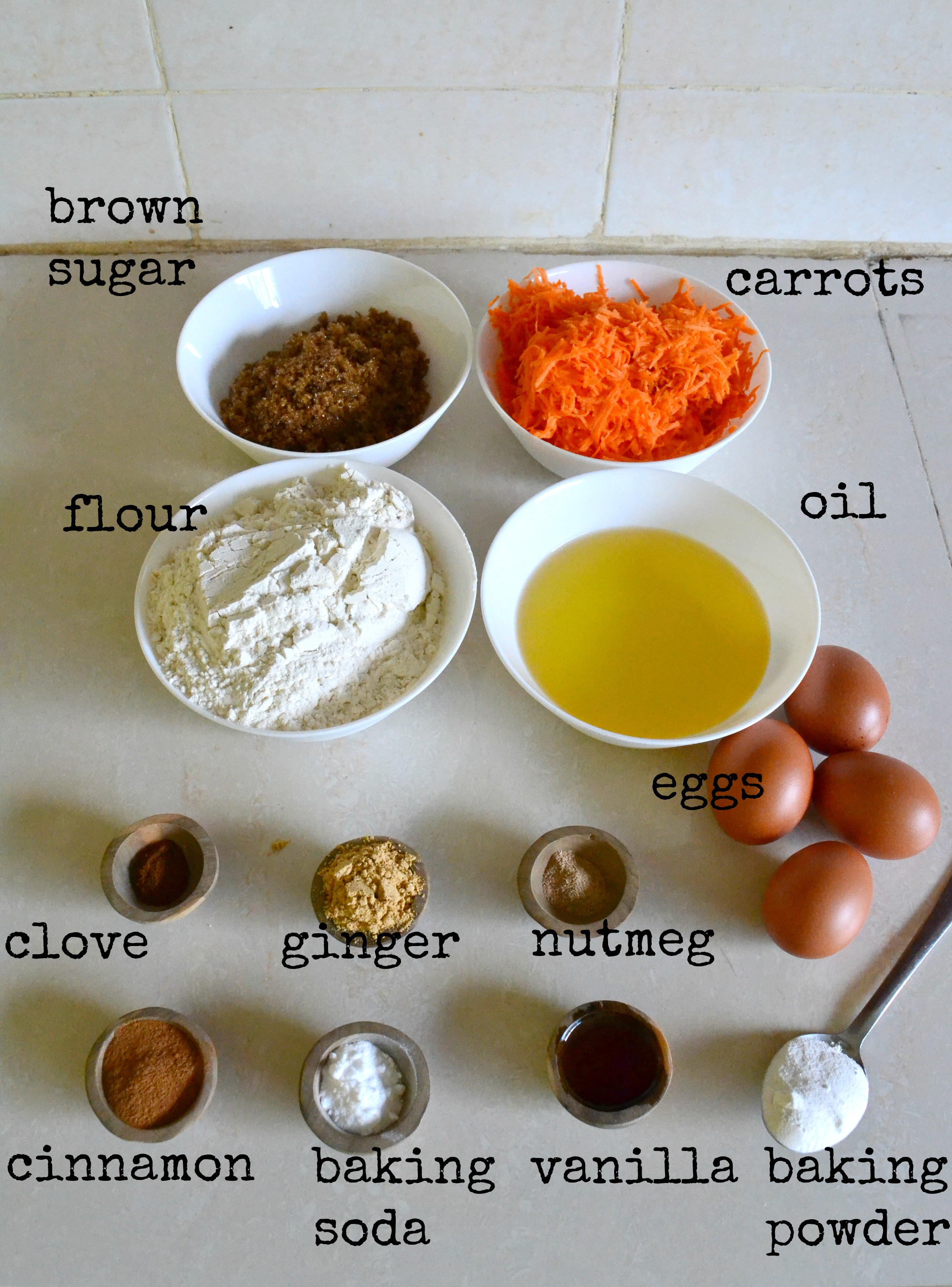 2 and 1/2 cups of all purpose flour
1 tablespoon of baking powder
1 teaspoon of baking soda
1 tablespoon of cinnamon spice
1 1/2 teaspoon of ground ginger
1/2 teaspoon of nutmeg
1/4 teaspoon of clove
2 cups of grated carrots
4 large eggs (room temp.)
1 teaspoon of vanilla extract
1 cup of vegetable oil
1 1/2 cup of dark brown sugar
For the frosting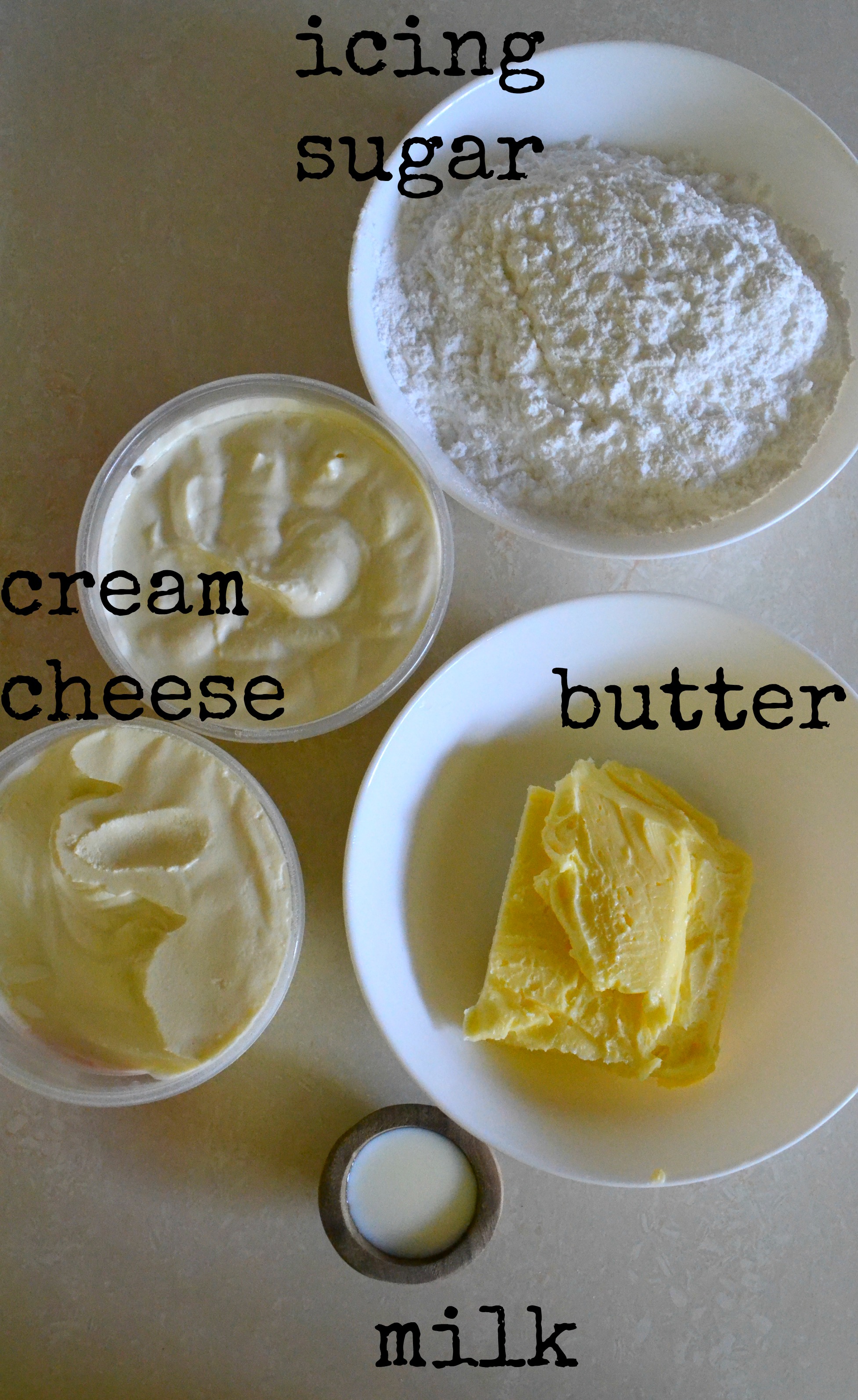 250g of cream cheese (room temp.)
1 1/2 cup of icing sugar
1 tablespoon of milk
3/4 cup of butter (room temp.)
Method
For the cake, we will start with the dry ingredients. In your bowl, add the flour, the baking powder, baking soda, followed by the dry spices. Make sure you are using PROPER measuring cups which can be bought in any well stocked supermarket. The flour needs to be spooned and leveled- by that I mean the flour should reach the level where your measuring cup ends. It should not have that extra ka-mountain, you get? Watch the video incase you need more clarification.
Mix everything until combined then set aside.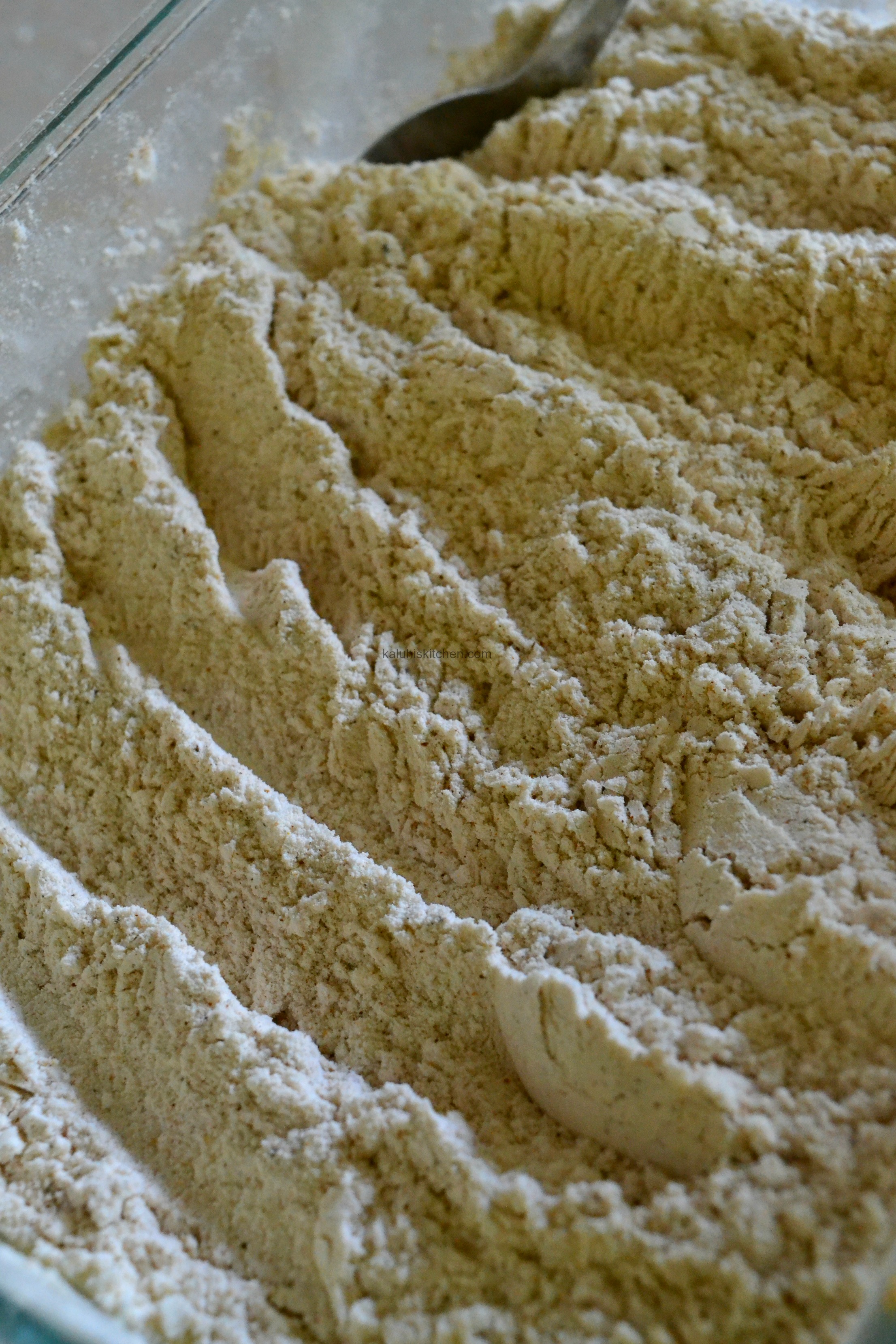 In another bowl, add the brown sugar, oil, vanilla extract and the eggs and whisk together until combined. You can use any vegetable oil, but not one wit too assertive of flavor. Sunflower oil or corn oil is perf! After mixing, it should not be lumpy at all, but of smooth consistency, and I showed you exactly how it should be in the video.
Brown sugar is a must for this recipe and it is it's brown color that lends to the cake color. Some people use both brown sugar and normal sugar for extra sweetness but for me, brown sugar alone was ok. But remember, you can make your carrot cake as sweet as you prefer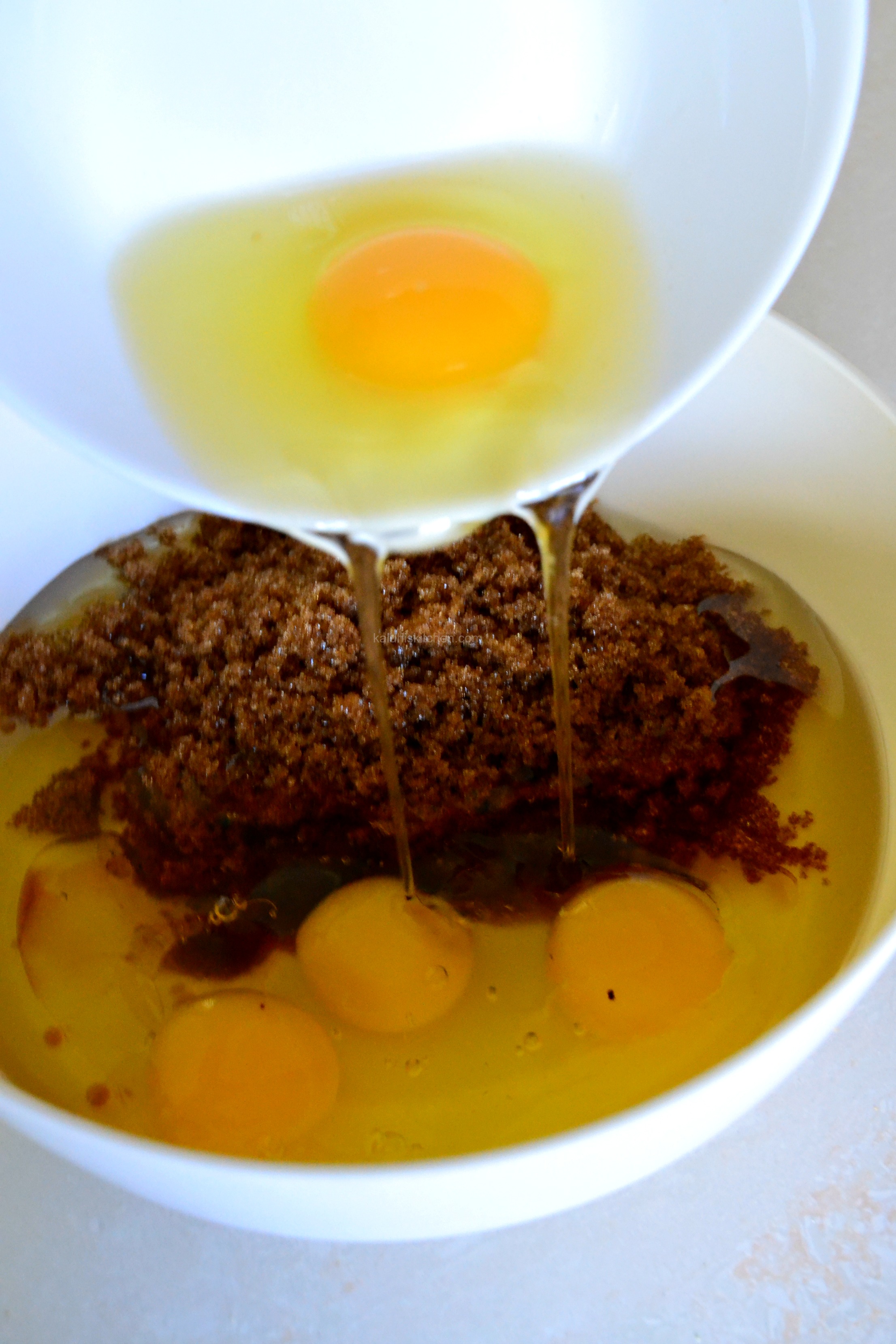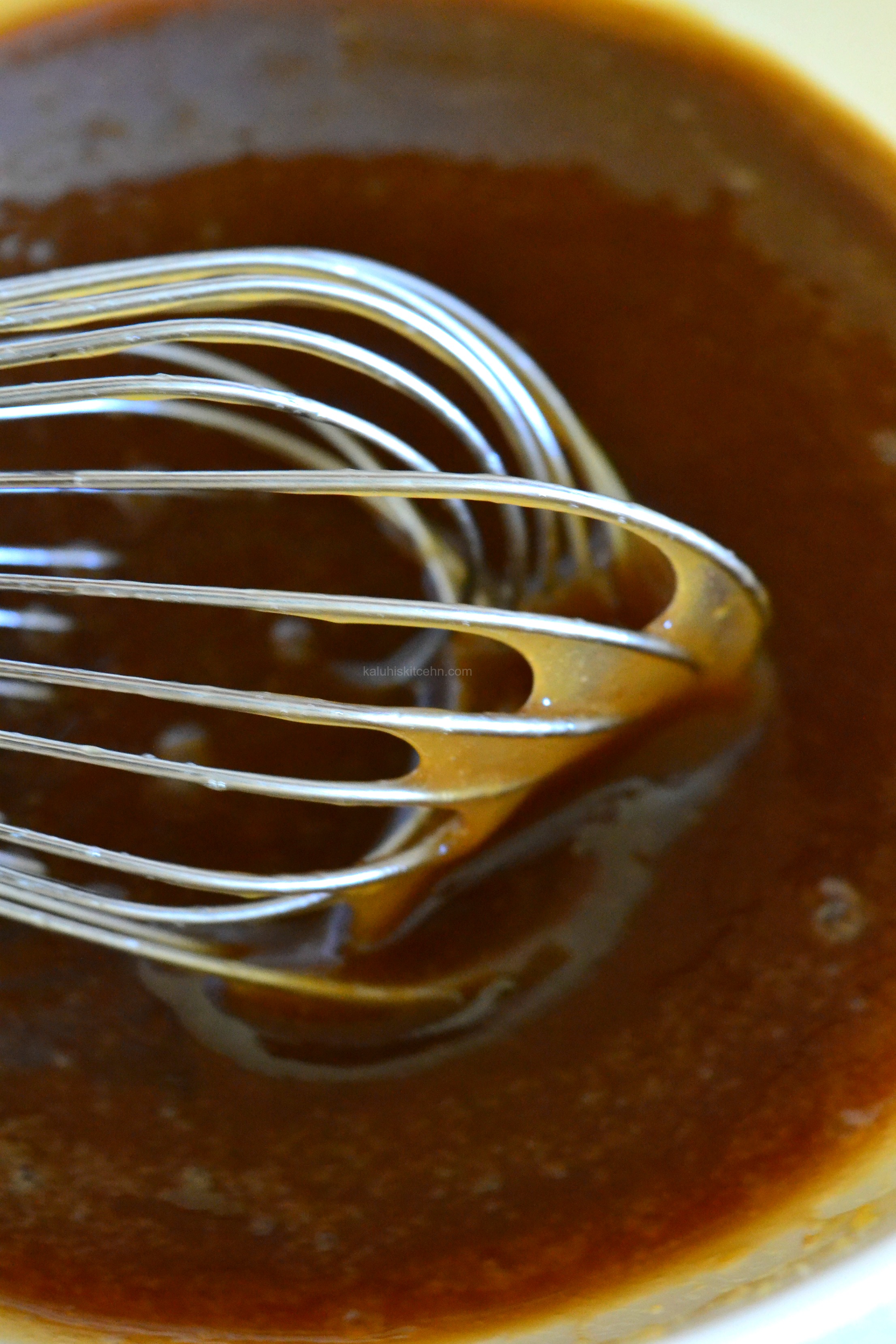 Add the dry ingredients we earlier on mixed into the wet and mix with your mwiko until just combined.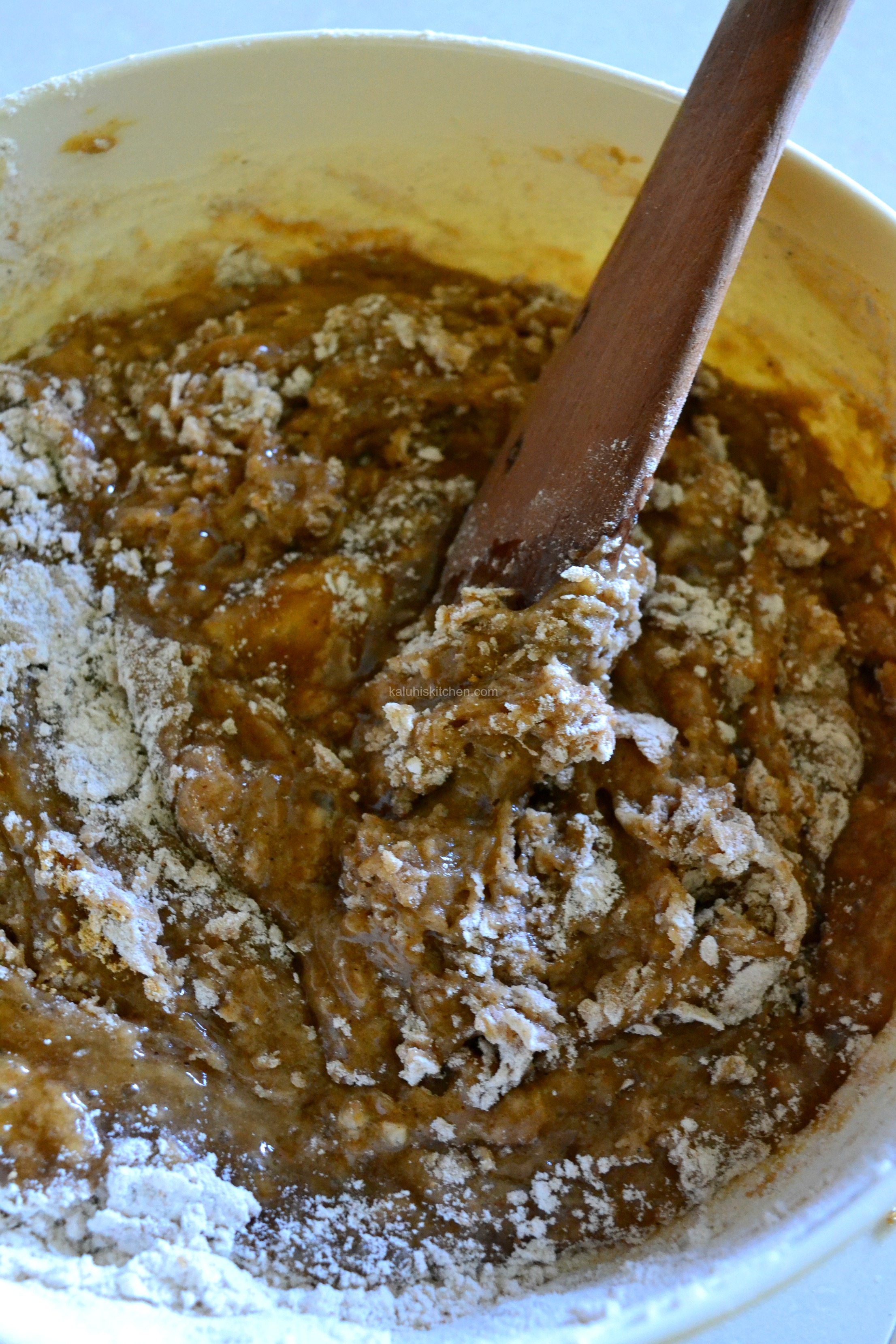 Then add your grated carrots. If you have some nuts, add them at this point too. The smaller/thinner the carrots are grated, the better they combine – don't grate na ile side ikona mashimo kubwa, tumia side ile ikona the smaller holes.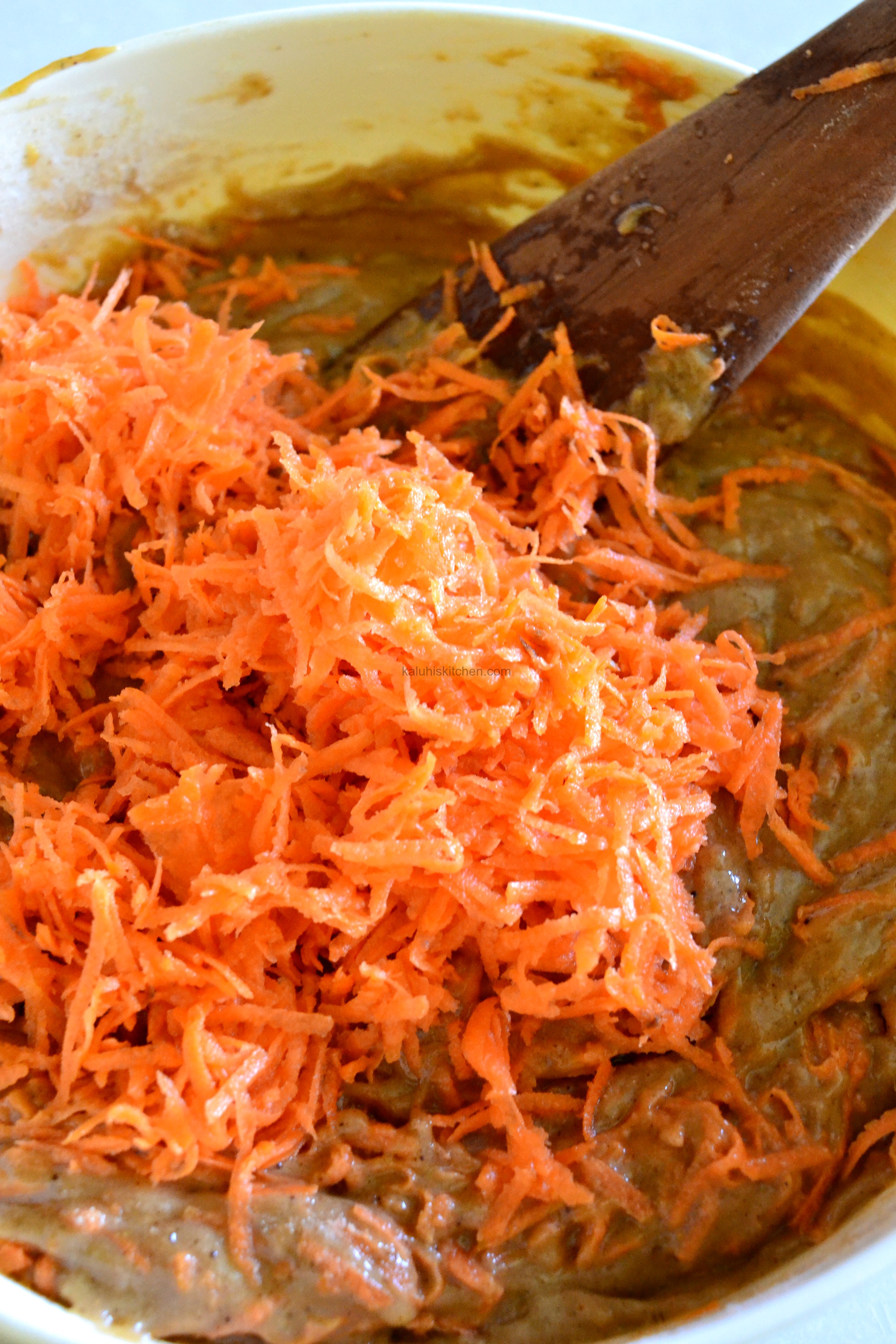 I found this so gorgeous!! <3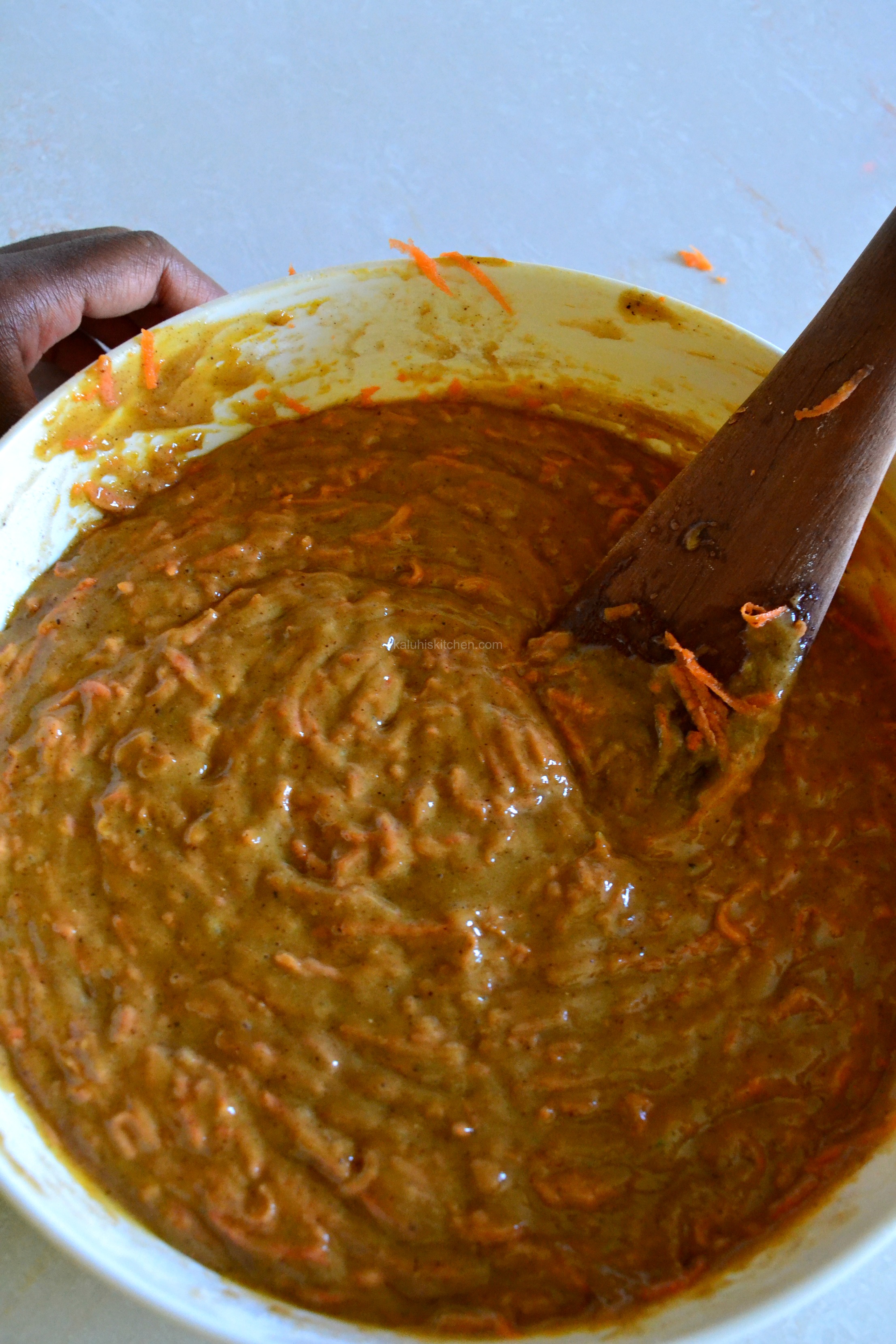 Mix everything until JUST combined. Pour the batter into your pan that is greased and dusted and place it into your oven that is preheated at 180 degrees celsius for 45 minutes. My pan's dimensions are 9 x 15.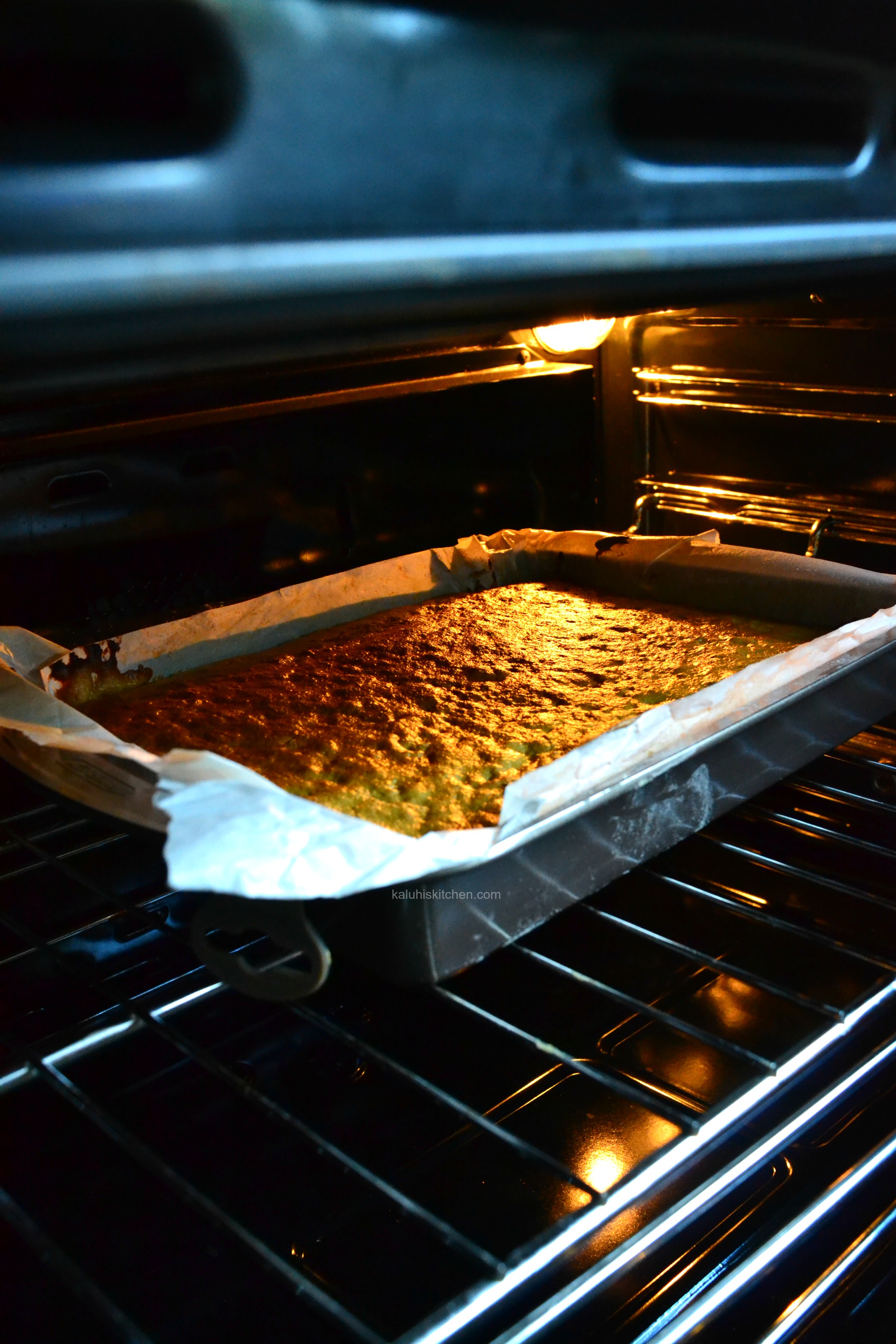 ***
Remember the time will vary depending on the baking pan you use. If you divide the batter into two or three, it will take less time (20-25 min). If you use one bread pan, it will take slightly longer. If you decide to make cupcakes instead of a cake, it will naturally take less time to cook too (about 20 minutes- yielding about 30 with the quantities I have given you). Please use your intuition. And also remember, to confirm if your cake is done, poke it with a fork/skewer and if it comes out clean, iko tayari. If not, give it time. Do not overbake it.
***
As that is baking, let's make the frosting.
My collegue and friend Gatuiri guided me on the right thing to do. She is the baking queen in my eyes and if you are yet to subscribe to her channel, PLEASE DO SO RIGHT NOW!! She assured me that its easy, but one thing that must be ensured is your butter and cream cheese are at room temperature!! Cream cheese can be bought at any well stocked supermarket in the cheese section at about 250 bob a pack. Price may vary according to brand.
Add all the ingredients for the frosting in the bowl, and whisk until combined and silky and with stiff peaks. See the correct consistency in the vid I made.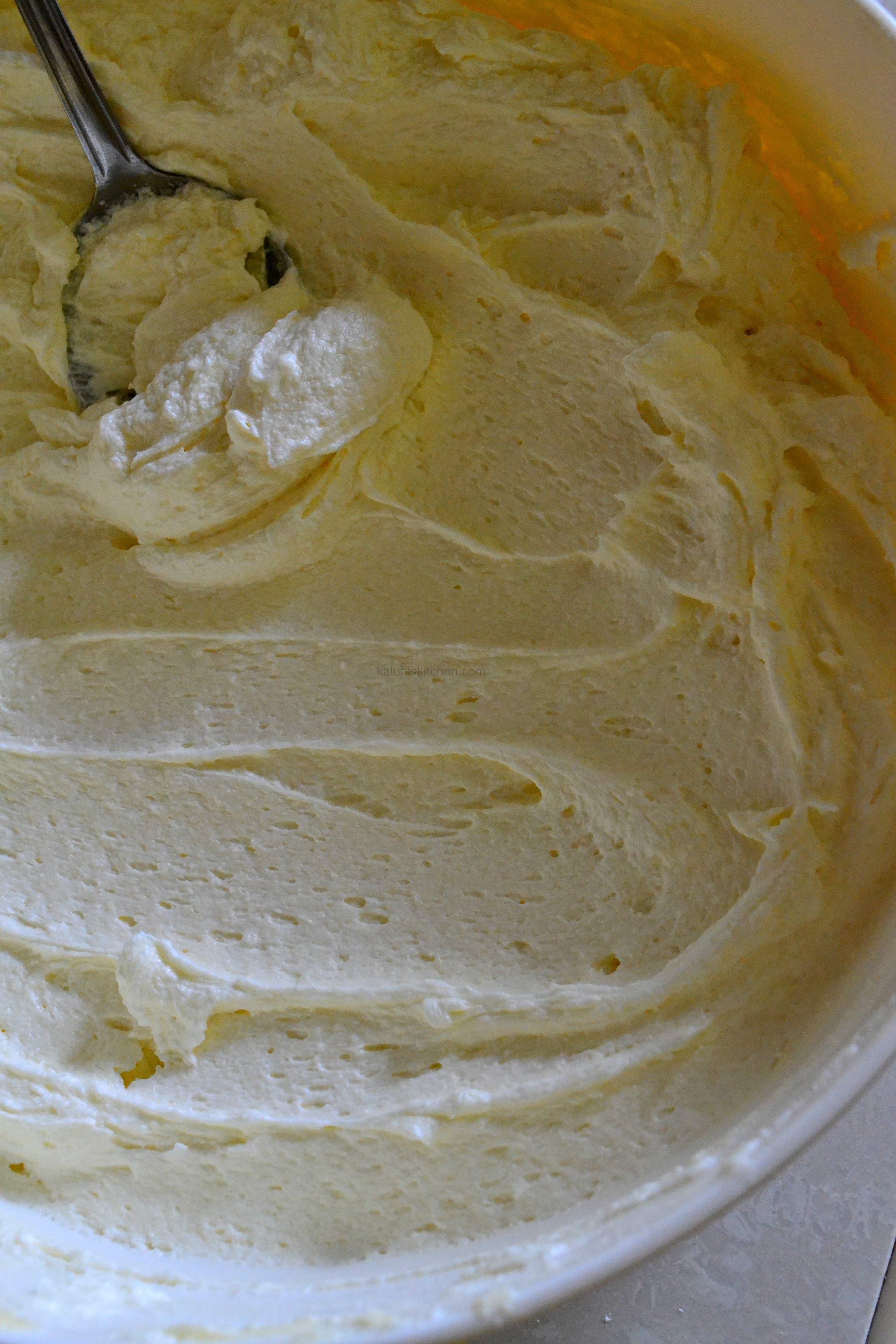 After the cake has baked, allow it to cool down completely and then frost the cake. Part of my garnish was fresh flowers, just because!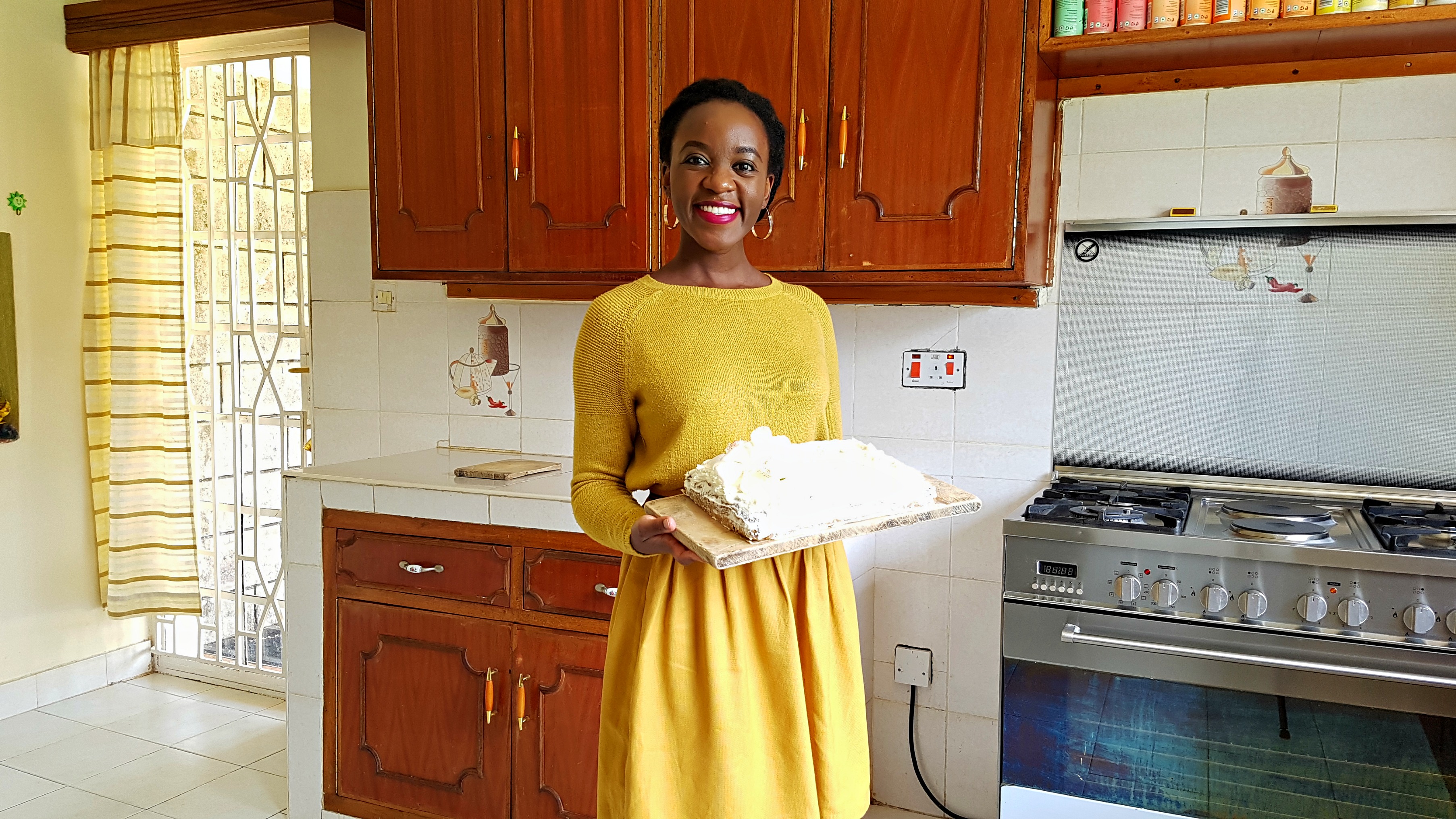 Done and now let's go slice and eat this baby!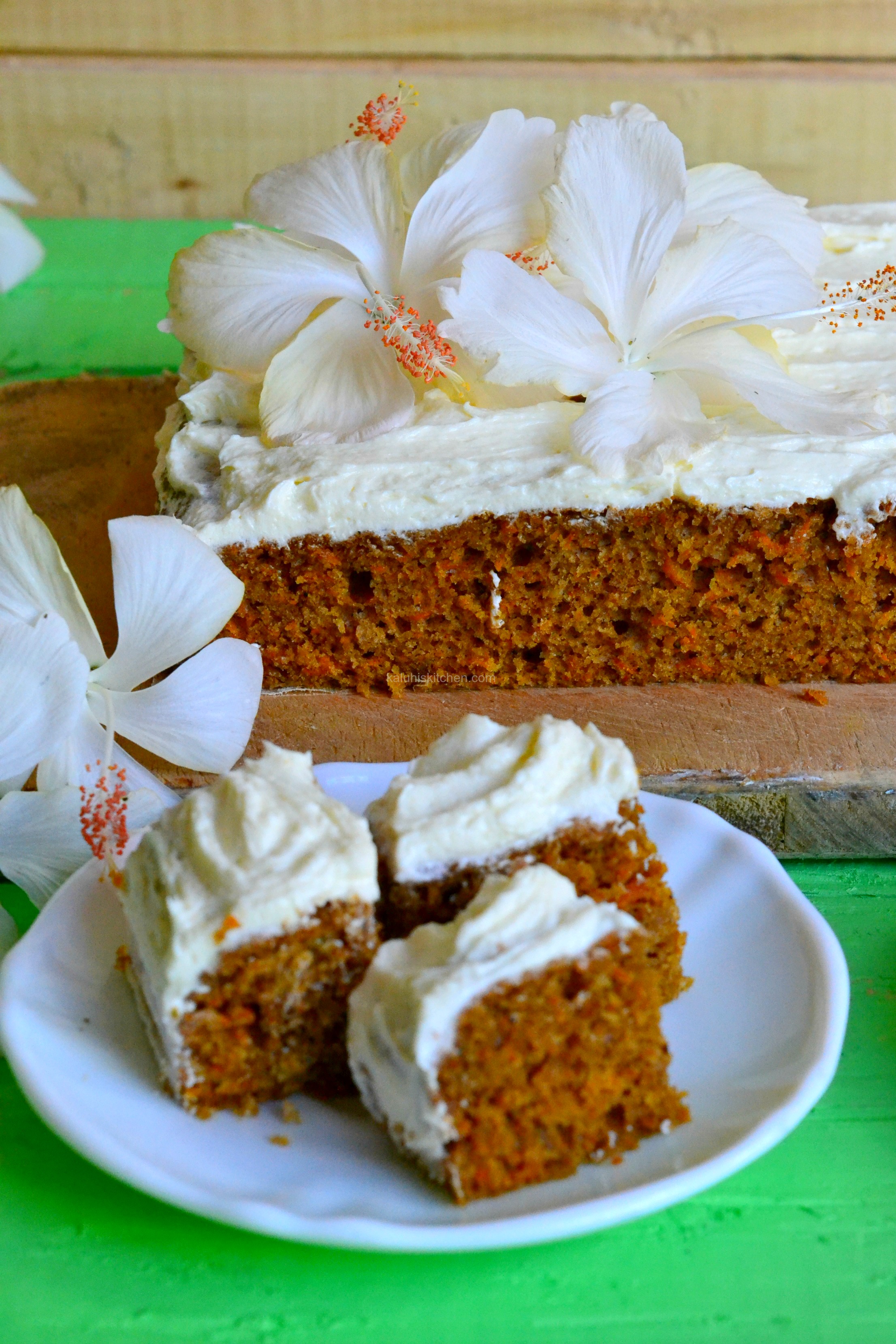 My carrot cake is so moist, perfectly sweet, such full flavors and the creamy fluffy frosting was perfect for this! Now hakuna cha kununua cake nje when you can make even better at home! In the event that you will have a rainy,foggy weekend indoors, let the best carrot cake be part of your plans!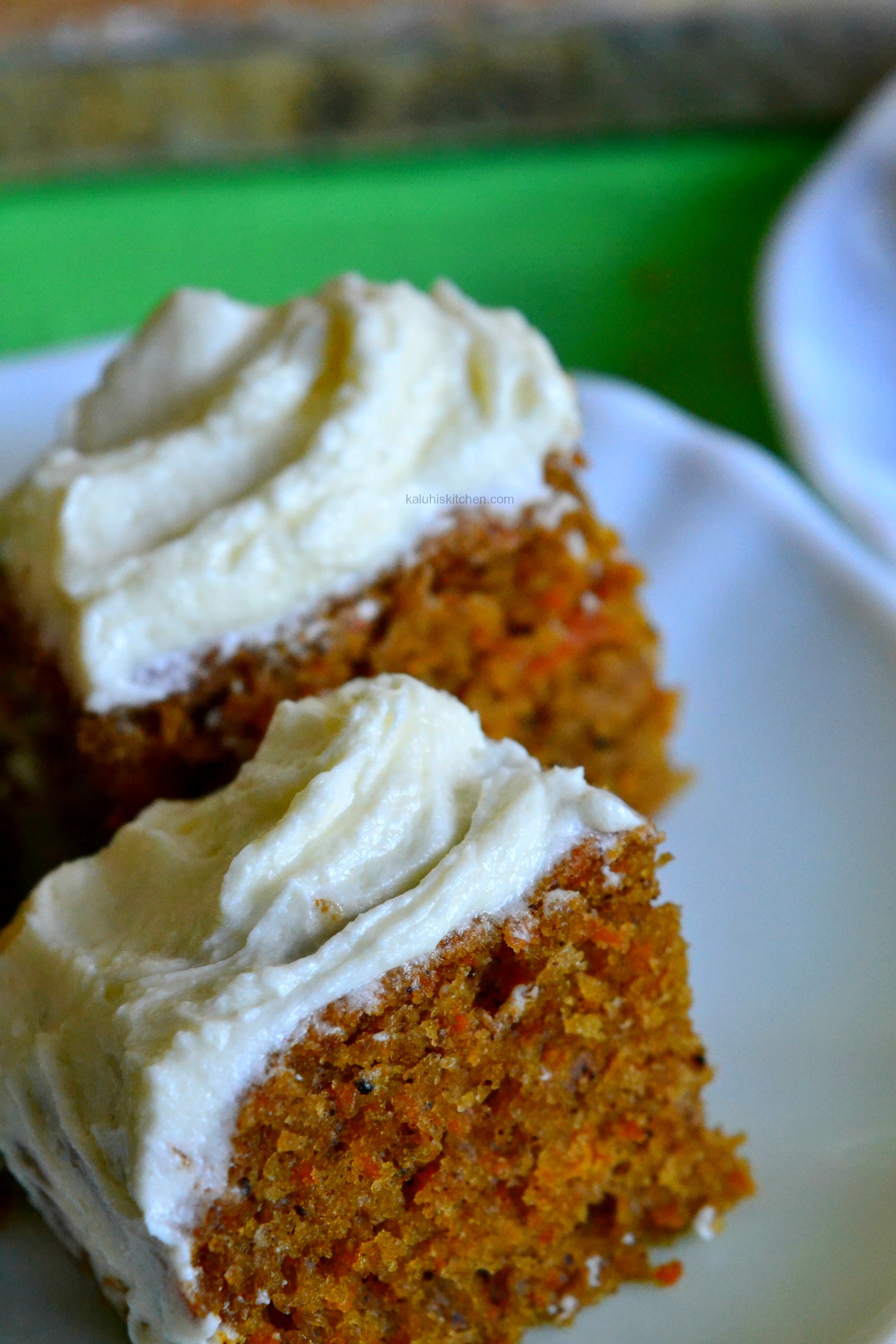 Do pass by my channel and watch the video too and see how making gorgeous stick-to-the-back-of-your-fork carrot cake is not as far fetched as you may think!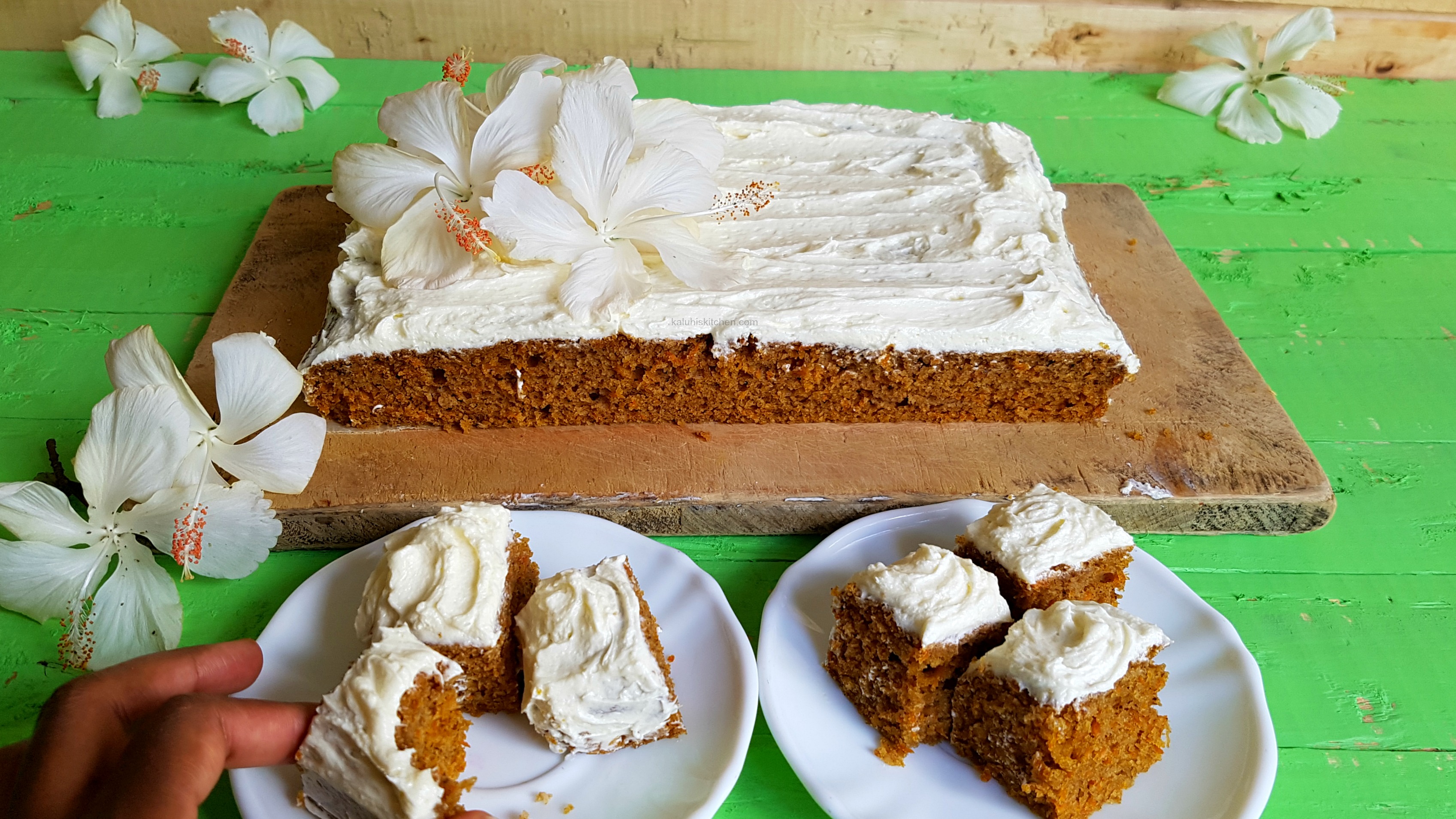 xx
---
Get your downloadable recipe here :))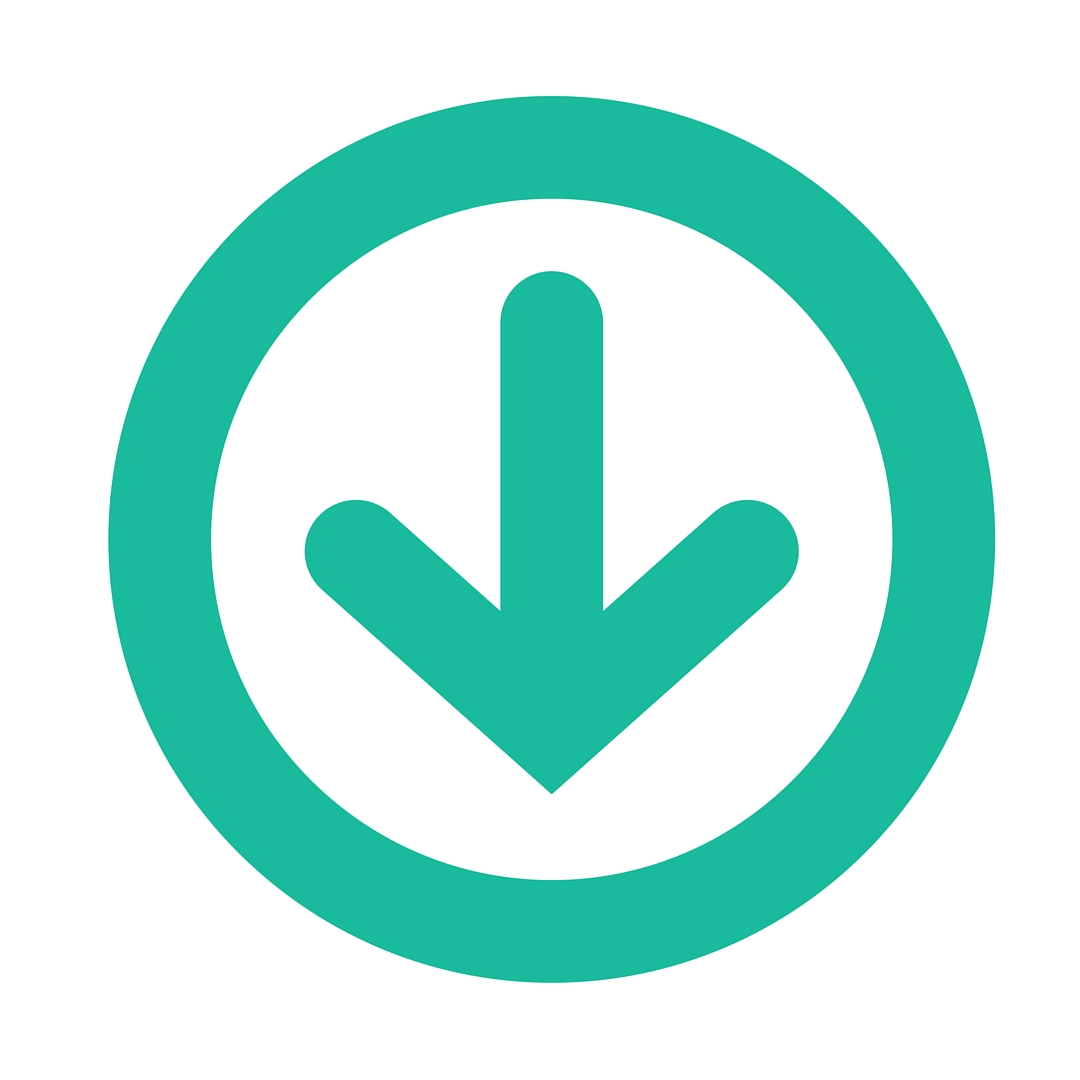 ---
All content and images are copyright protected by



Do not copy in part or whole without giving due credit.
---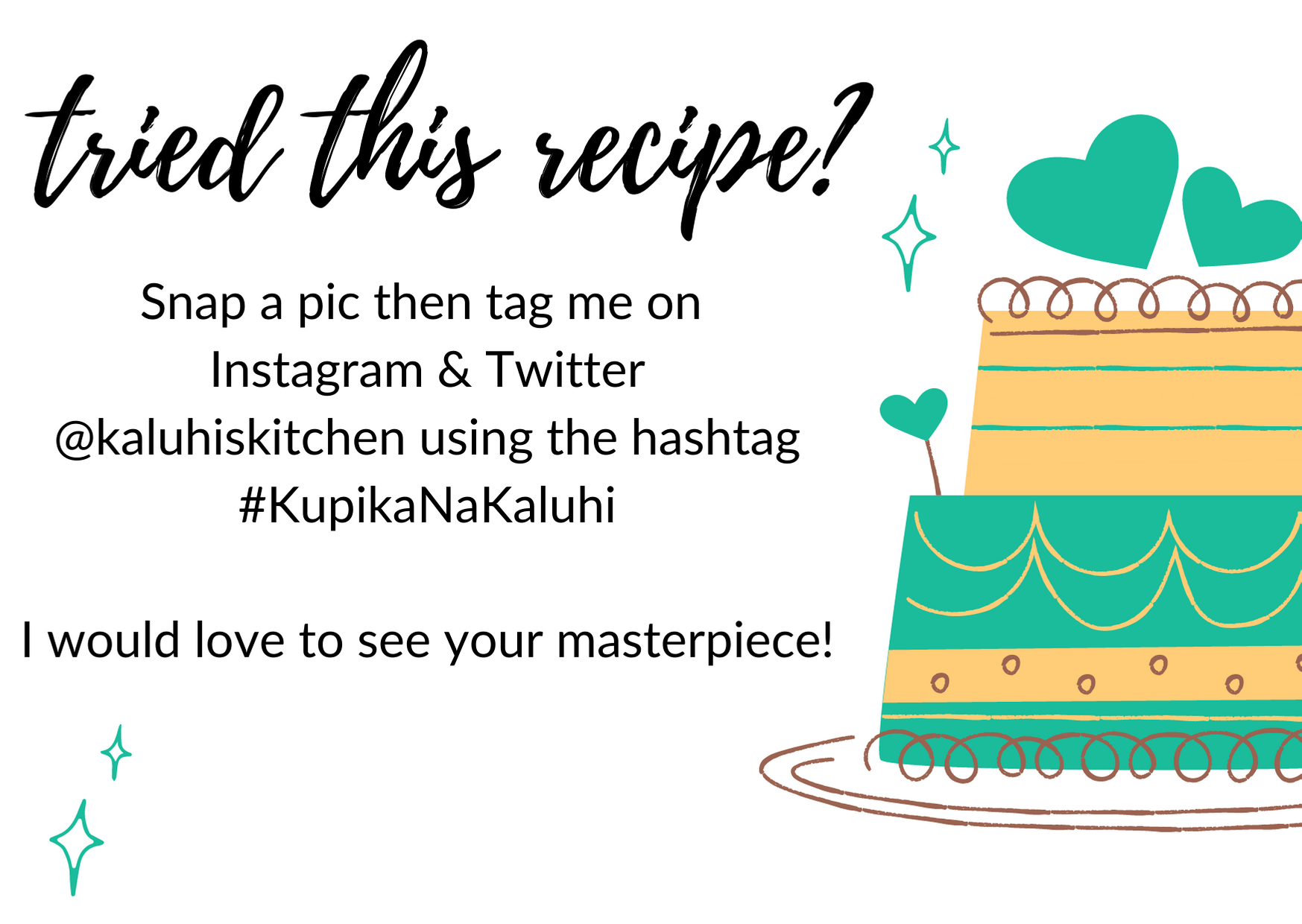 ---