Another beautiful year down and I cannot be more thankful for the glorious 365 days that are now history. Thank you for all the memories made, new friendships formed, goals achieved and fun had. This is my final post of the year and I would like to give you lessons and musings I have had this year. I would also like to know what you guys have learnt this year in the comment section. But first, read through mine :))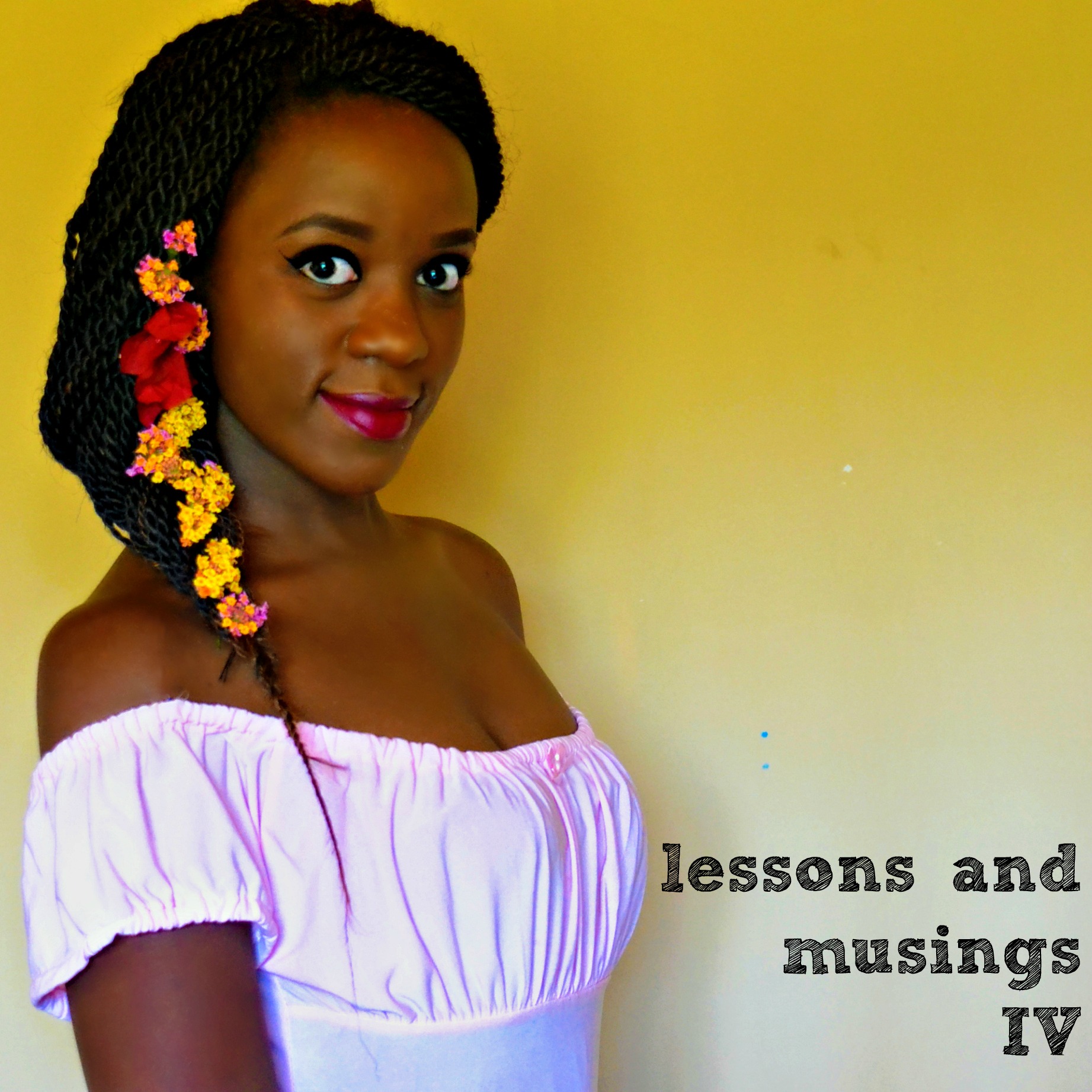 Know your *expletive* worth
I am one of those people who gets soooo motivated when people tell me I cannot do something/achieve something. Instead of letting negative comments bog me down, I use them as fuel to power me to even greater heights. Earlier this year, I was in a meeting where the person chairing the meeting literally told us we would never amount to anything without completely tying our individual brands to his. I thought about that statement on my way home, and I decided to cut ties with them. Why would I want to work with someone who does not believe in my potential? One who only wants to use me and not grow me? People will gas light you into thinking you are nothing without them, and if you do not know your potential, you will believe them and be at their mercy. I knew then my work was amazing, and my potential limitless and I refused to let anyone make me believe otherwise. When you want to work with someone  coz of the brilliant expression of their gift, gas lighting them to get them to work with you is the wrong way to go about it.
Here is what I learnt:
You have no business working with and for someone who does not believe you will amount to anything. Do not surround yourself with negative people. It rubs off on you. Cut ties and go your way, you will be fine! If not, enormously better!
Do not let anyone manipulate you into thinking they are the ones who put fire to your God given gift. You had that gift before them and you will still have it after them.
Do not be too dependent on anyone as you grow in your career. Granted, we all benefit from knowing someone who knows someone, but also, make sure you can stand on your own two feet and grow your brand/business/career by your own hard work and not just waiting for hand outs from connected people. It refines your work ethic.
Not everyone will be happy to see you win, unless they are direct beneficiaries of your victories. It is just how this world works. Surround yourself with those who clap when you win, and if you don't have those people around , honey celebrate your own victories! Pop that champagne when you achieve your goals. It is not stuck up, it is just giving yourself a beautiful pat on the back for your hard work!
Take risks. Remove the training wheels. Cut the cord. Dive in the deep end all on your own. More often than not, the risk leads to more and more victories. As I always say, If God placed that dream in your heart, He has also given you the ability to bring it to life. Do not worry, utakuwa sawa!
As a creative especially,do not allow anyone to exploit you. Know your worth. Pray for wisdom to know what to do pro bono and what you deserve to be paid for. Know your worth!!!
Beauty of Solitude
I love being around people. I love meeting new people. But I also find it draining at times and after all that, I like retreating into my space and just being alone. To recharge. Being an ambivert, time with other people is just as important as time alone. I have come to really really reaaalllyyyy love solitude. Solitude is not loneliness. The former is calming and the latter is unnerving and negative. Solitude is being able to enjoy your own company. Solitude is  being able to have as much fun on your own as you would in the company of others. Solitude is golden. It allows me to listen to myself, center my plans, take stock of myself and turn on my weird unapologetically. I am looking forward to more dates by myself, being my own wing woman, conversations with myself, cracking myself up, shopping alone, actually shutting the world out (which is actually hard nowadays) and being one with myself.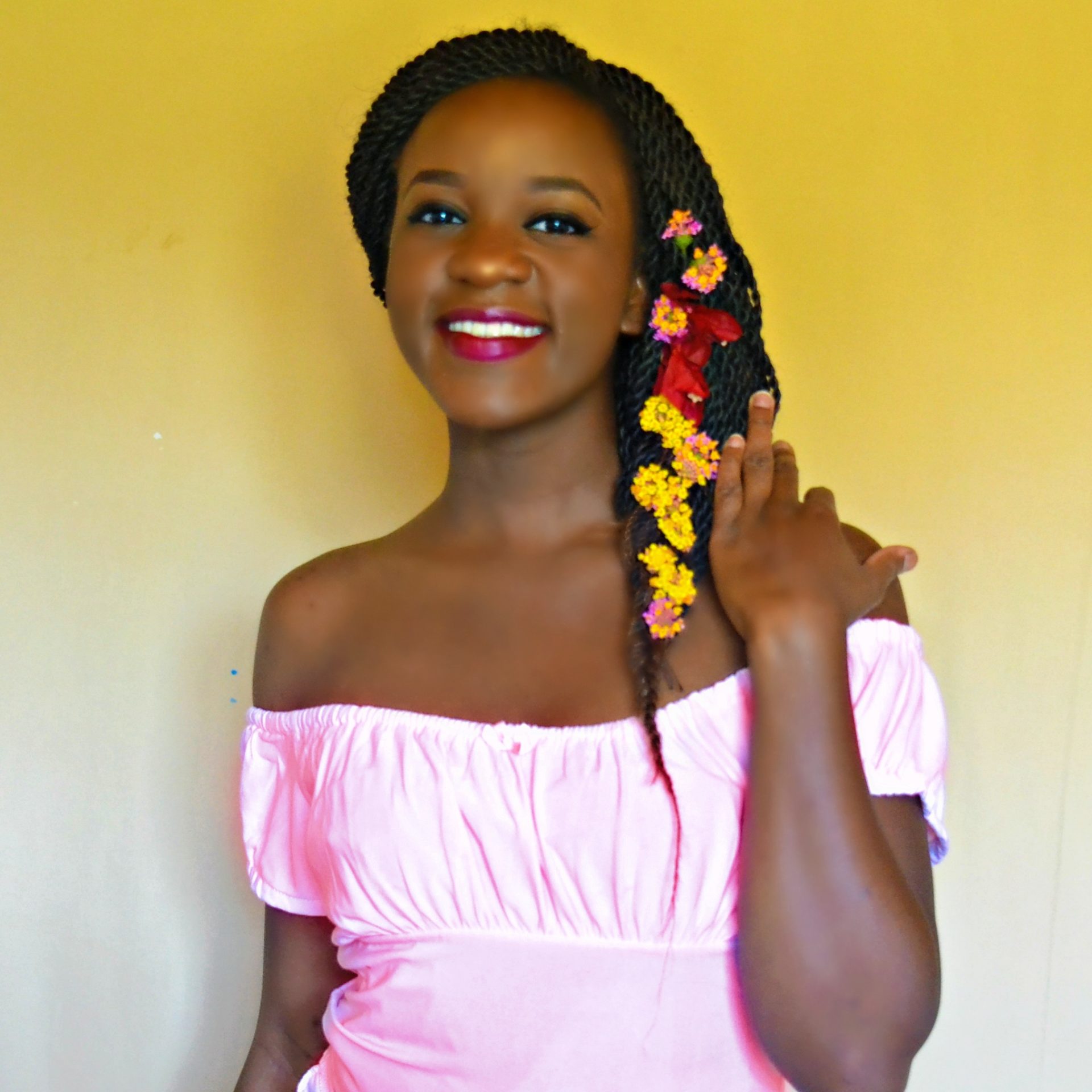 #KupikaNaKaluhi
I would like to thank everyone who tried out my recipes and took pics as they cooked. Most importantly I am soooooo happy you and your families enjoy great food and that your mealtimes have become an experience and not just something you need to do. I shared some of your masterpieces on twitter using the hash tag #KupikaNaKaluhi, which is swahili for cooking with Kaluhi. Do log onto twitter and check out what everyone has been up to in the kitchen via that hashtag. In case I forgot to share your picture (sorry!!), you can just tweet the same and use the hashtag #KupikaNaKaluhi so that we can all see your dopeness! Thank you so so much for your support through my 2 and a half years of blogging! I couldn't ask for a better readership <3
Also, when you see an ingredient you may not be familiar with in my recipes, I am always a tweet /a DM away. Instead of letting a new ingredient intimidate you into not trying a recipe, just ask what it is and where you can find it. I don't bite :))
Taking stock
I know I stopped doing taking stock posts since I found them too truncated for someone like me who writes a lot. But let me throw in some of the key points just because :))
Taking: myself a lot less seriously especially as a brand on social media. I want to tweet and post as me and not as rigid as a business would. I want people to talk to me, and not to the brand. I want to be silly, to be strange, to be me, because I am a person before I am a brand and even after my brand is long gone.
Wondering: how on earth people on twitter think I am a kitchen LOL LOL LOL! To those who think kitchens have names, can type and can cook, please reassess your state of mind. lol! Just to be clear, I am a person.
Loving: My boyfriend so much right now. The longer you stay with someone, the more you know them and the more apparent their faults become. And that's when it gets hard. But is is also a time where you see how your short comings are complimented by their strengths and how each day is work towards making each other the best version of themselves. It is hard. Relationships are not easy, and ours, like any other is not perfect, but after we overcome each trial, I know I cant really be with anyone else but him.
Knowing: the grade one gets in just one exam does not determine in finality the direction their life will take or who they will end up being. This is in light of the freshly released KCSE results and the Kenyan obsession with grades. One exam does not determine your future, and trust me, in two years, no one will care about or remember those grades LOL.
Smelling: a tester of my current favorite scent 'Si' by Giorgio Armani!! I hope to finally get a full bottle early next year because new year, new scent. I am finally (slowly) outgrowing Midnight Fantasy, but I am so stoked that the scent I am going for is still very feminine and delicate but mature compared to my other scent (which I still won't completely let go of HA!)
Wearing: Lots of off shoulder tops and dresses. I love the romantic,girly  feel of anything off shoulder!
Obsessed: With the McClure twins!!! Like OBSESSED!!!!! My uterus has been whispering things into my ears ever since I started watching their cuteness <3
Wishing: I could wear my big girl pants already and just get over my fear of deep water. I can't swim guys *hides face in shame* On a serious note, this hot season (we don't have summers in Kenya, just hot cool and rainy seasons but our weather is pleasantly warm all year round) I must learn. So I have about three months to go. Who wants to help me? *sobs*
Feeling: Lazy. Sluggish. Like taking a 12 month holiday So relaxed that I want the holidays to extend a bit longer
My 2016 highlights
For me, 2016 has been one brilliant year! I have seen the hand of God in everything I touched and embarked upon. For me, it has been a year of great leaps and I couldn't have asked for a more beautiful year . Each month this past year, I was recording the moments that I truly loved and how they made me feel. This list made me feel better, even motivated, during those times when I felt I had nothing going on. I will share some of my favorite 2016 moments with you :))
1. Winning best food blog in Kenya for 2016. Thankful to everyone who has been part of my journey since the inception of my blog in 2014 and believed in me. Cheers to many more victories to come :))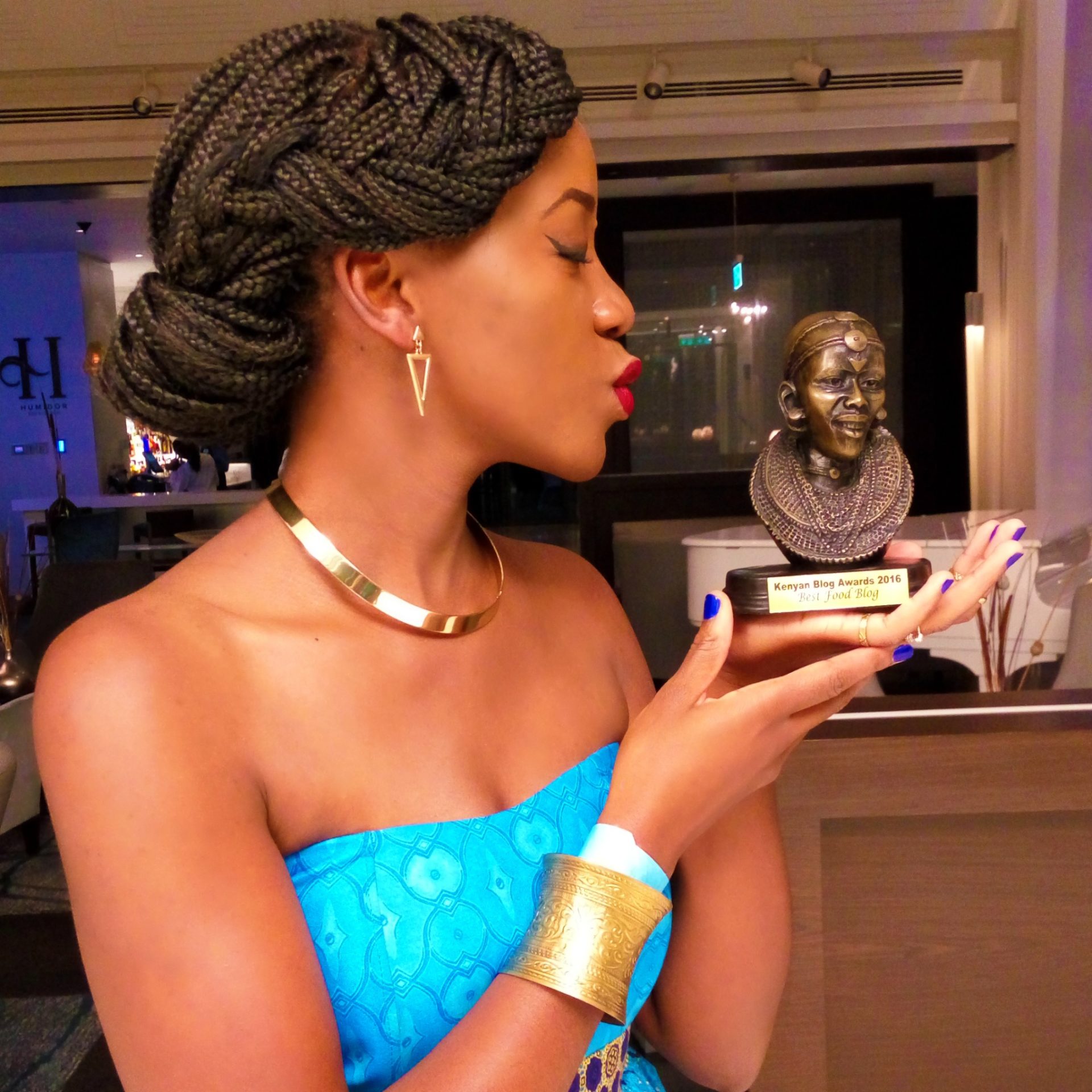 2. My trip to Liverpool, United Kingdom. I watched my first live match, Liverpool vs Manchester United. I must admit, I know very little about football *bows head in shame*, but it was a once in a life time, exhilarating experience that I will live to remember!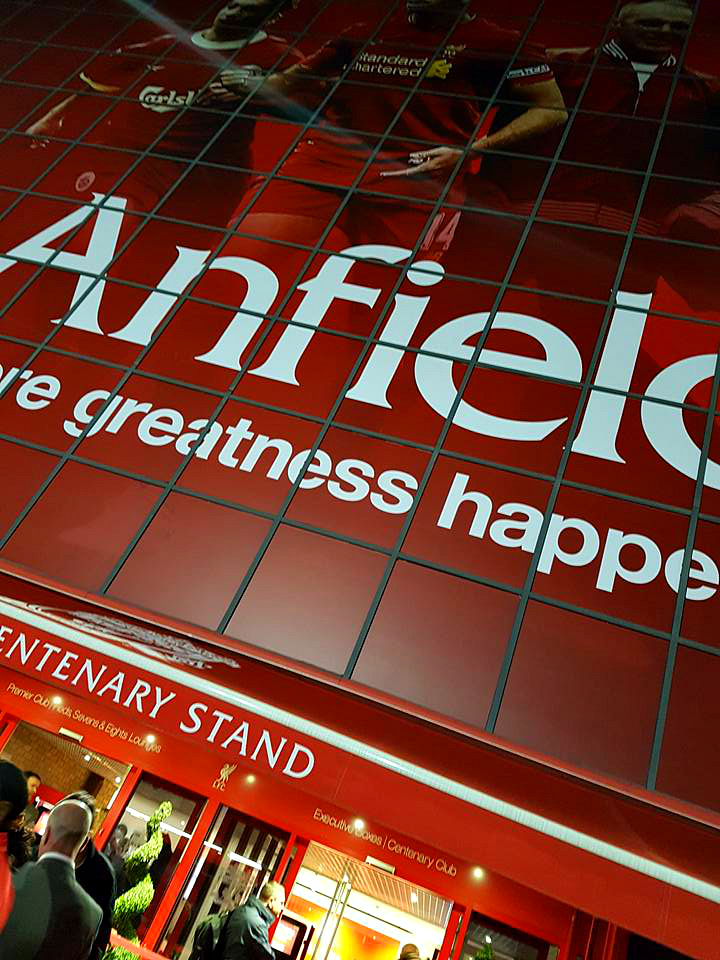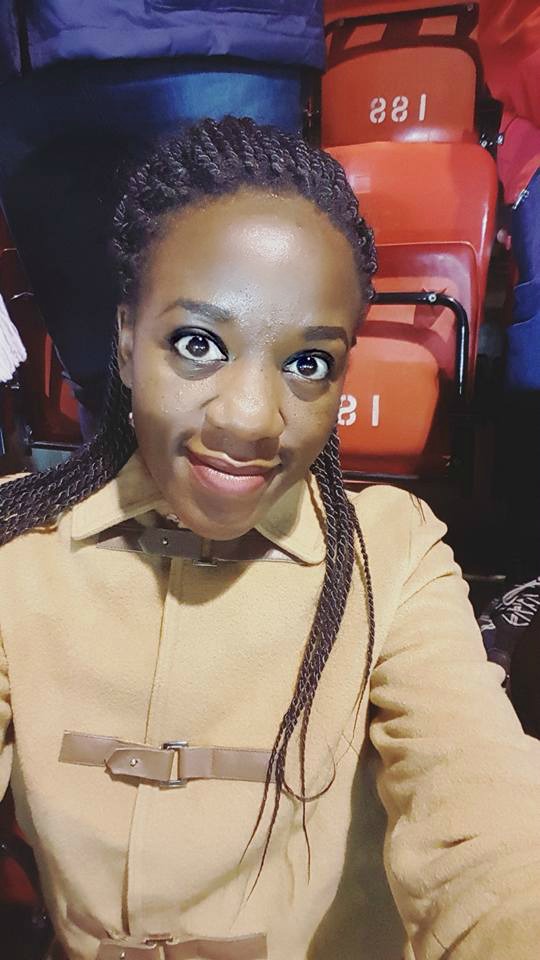 3. And Dublin, Ireland; which is now one of my favorite cities in the world <3. Our visit to the Guinness Storehouse was mad fun and very insightful. Have you tried out any of my Guinness recipes? If not, you can try out my Triple D Drumsticks, which also happened to be the most popular #Krecipe of the year 2016!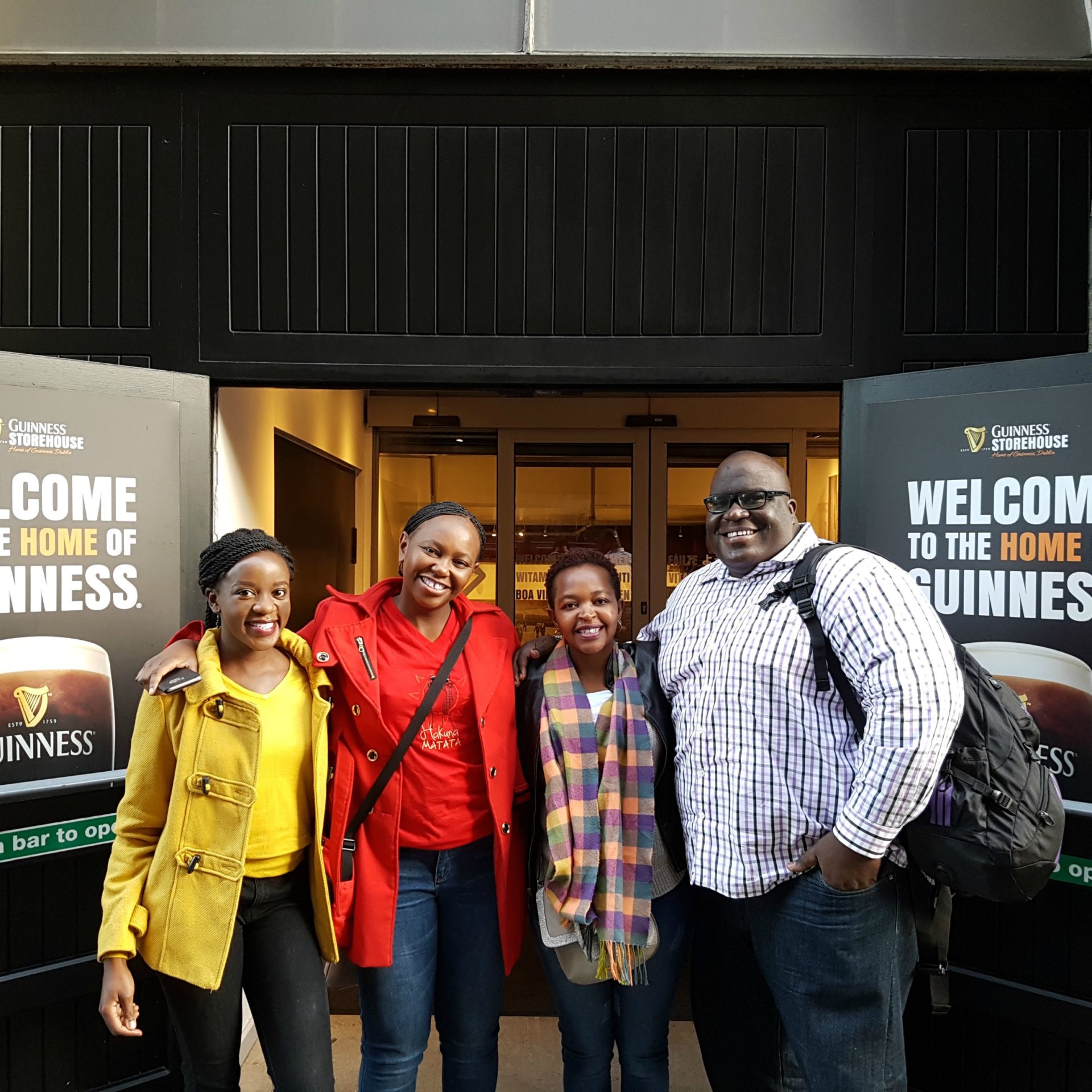 4. And my favorite one yet, Johannesburg with Google.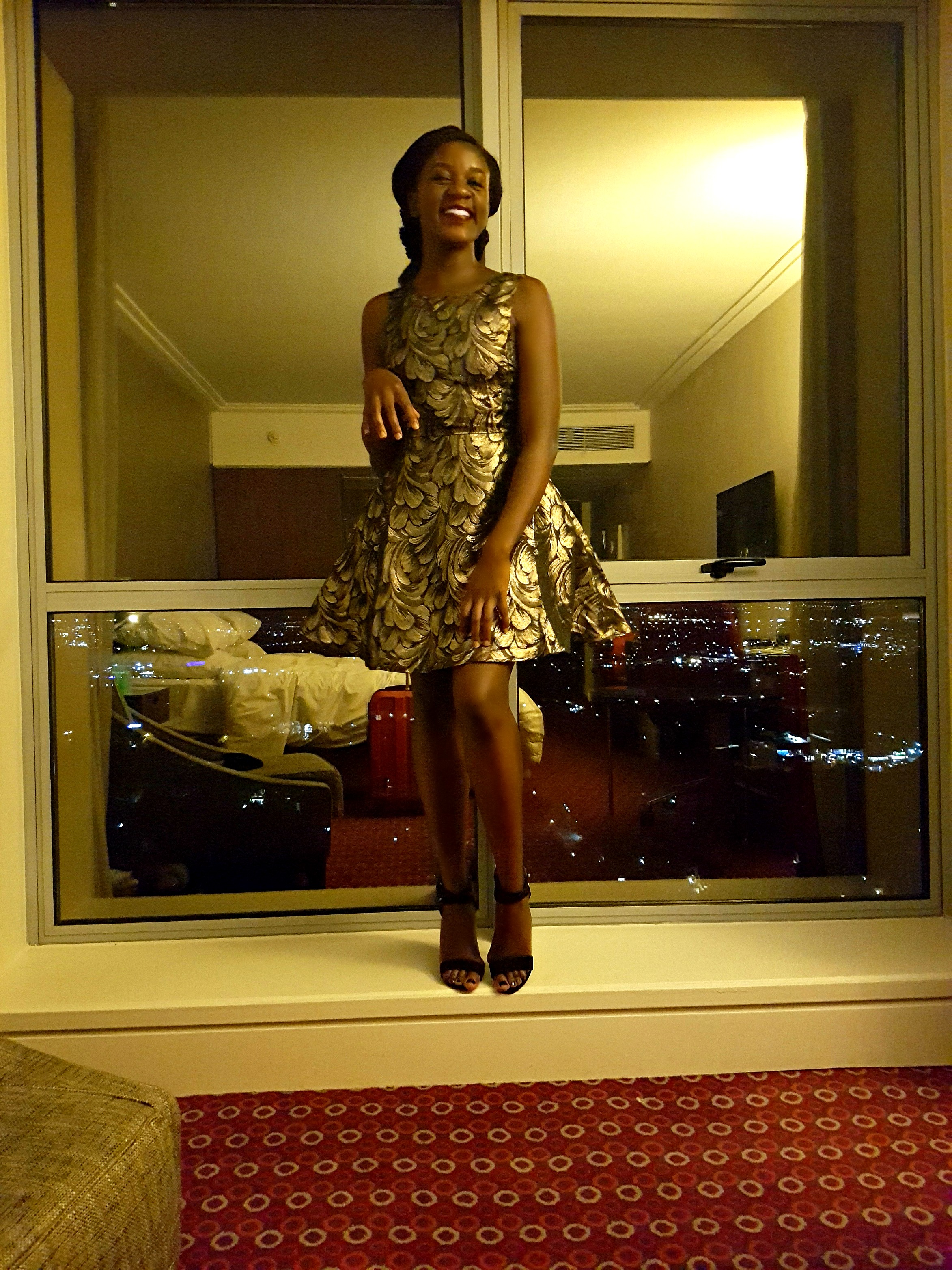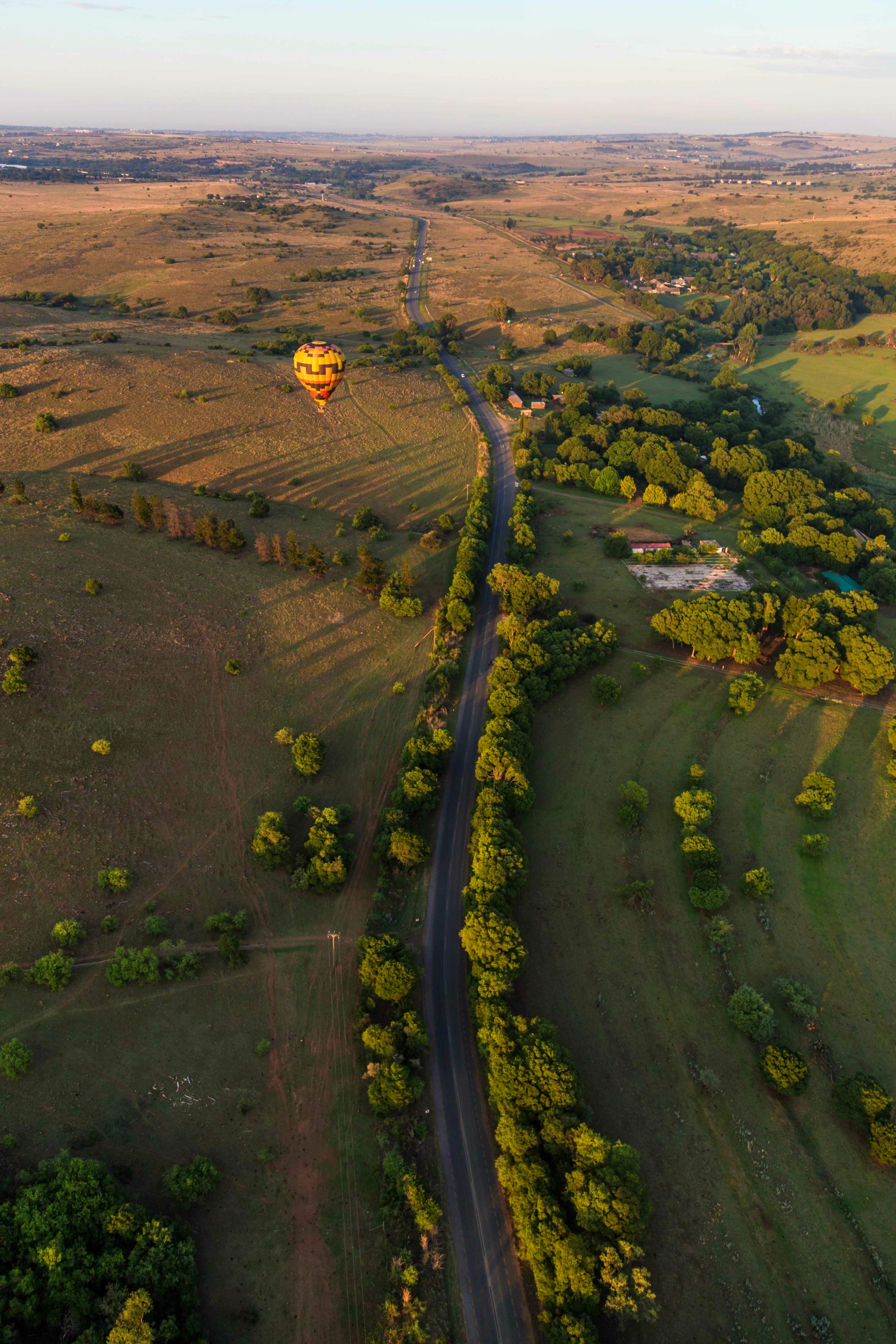 5. Being featured on CNN International, I mean…. !!!! And I also recently took over the Instagram account of CNN Africa!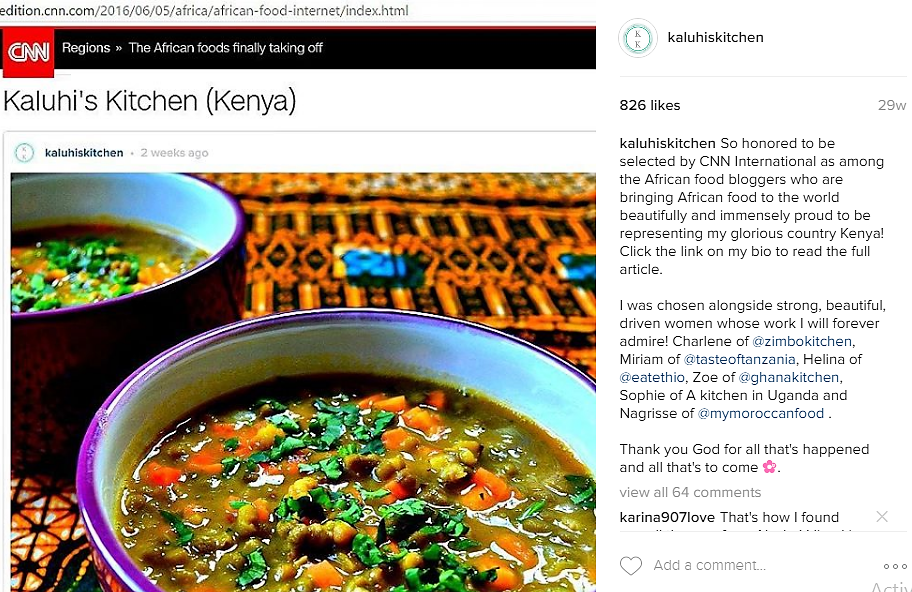 6. That moment when Ted Allen, host of Food Network's Chopped, personally answered MY question. I was literally screaming when I saw this video on Instagram. So dope!
7. Omg guys!!!! The day I met SIBAAAAAAAAA! I will never ever ever forget. If you know me personally, you know just how much I am obsessed with Siba Mtongana! This was a dream come true to meet my ULTIMATE role model here in Nairobi and have a one on one interview with her! She is such a trail blazer! You can read about my interview with her here.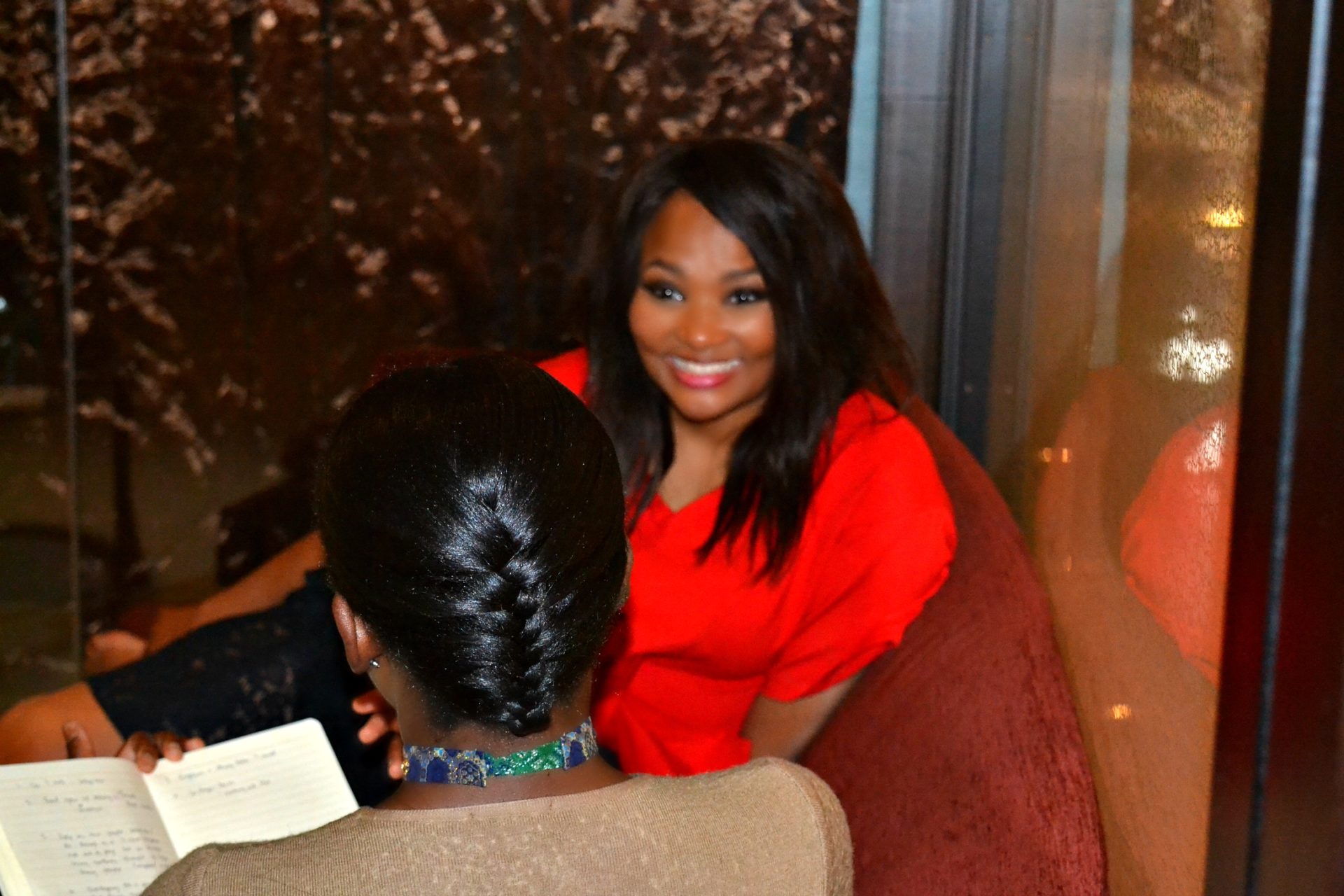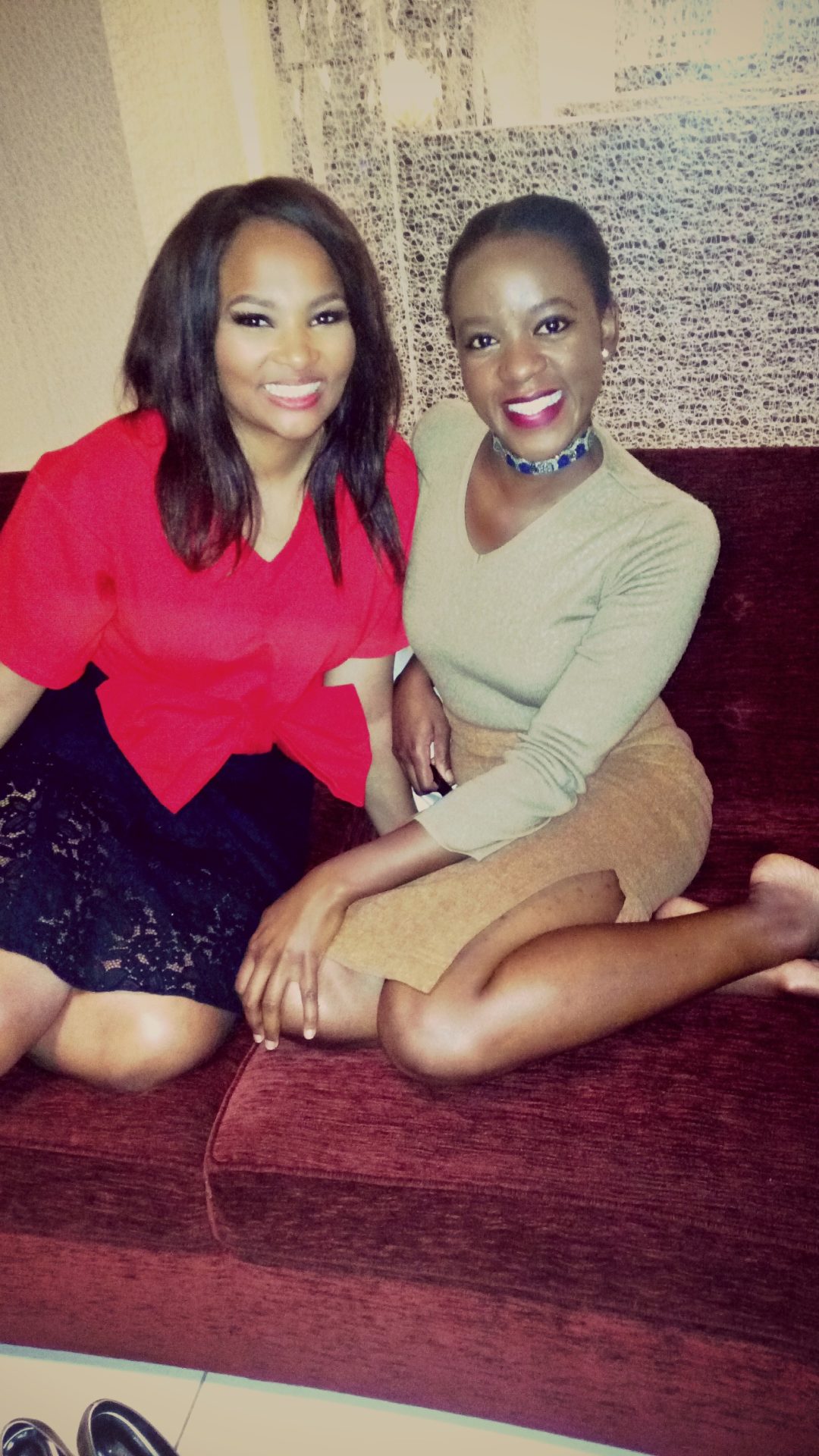 8. My eBook launch. My little baby, which I am very very proud of. It is not a joke making an eBook, let alone a physical one. But this happened and I am continually humbled and grateful of the support you have shown, especially my international readers! Asanteni sana! Details about how you can get a copy can be found  HERE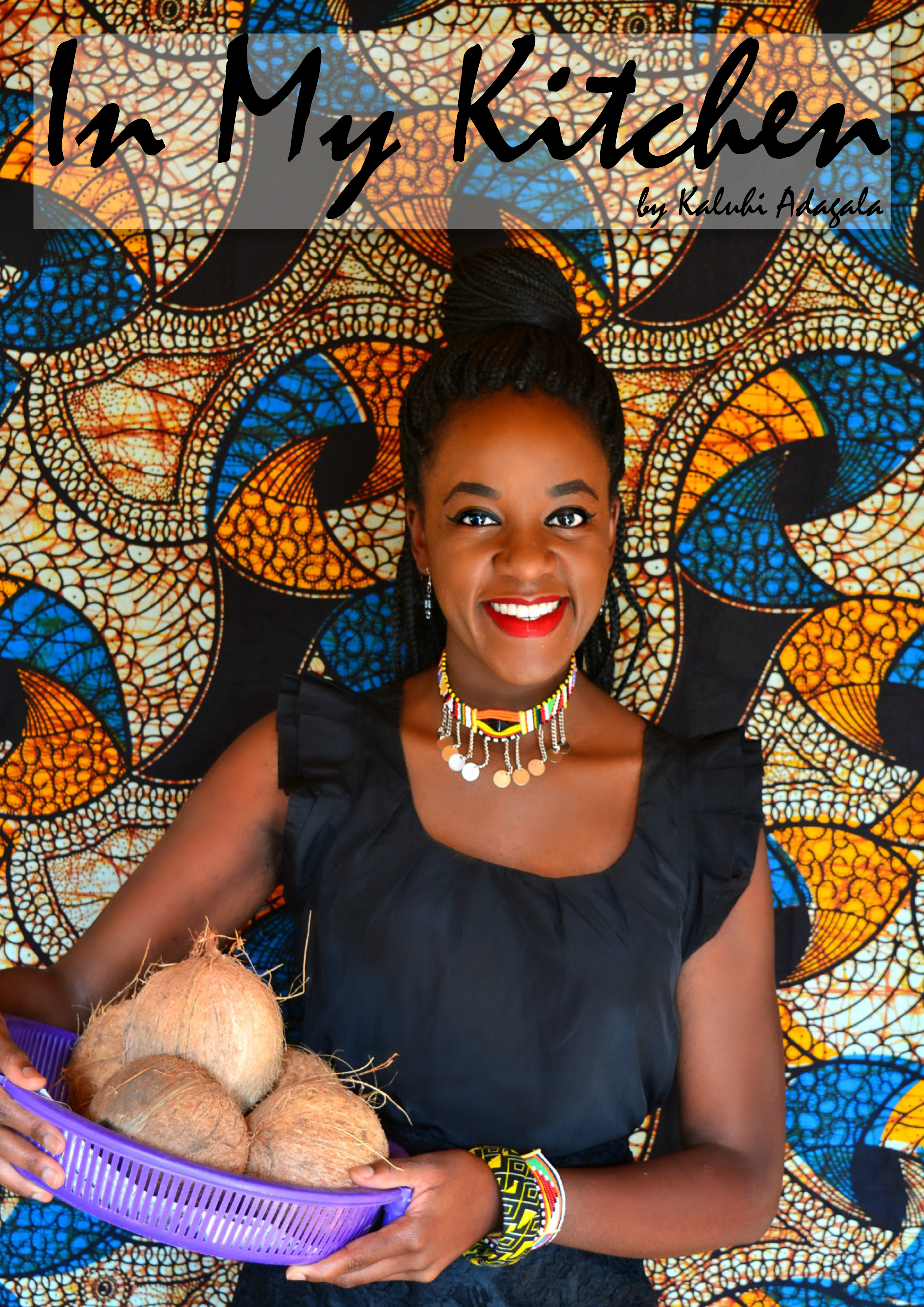 9. Attending my first ever Lamu food festival. I cannot wait to go back to Lamu, but this time without the pressure of work. I just want to soak in the beauty of the island paradise and do things at the pace of the island.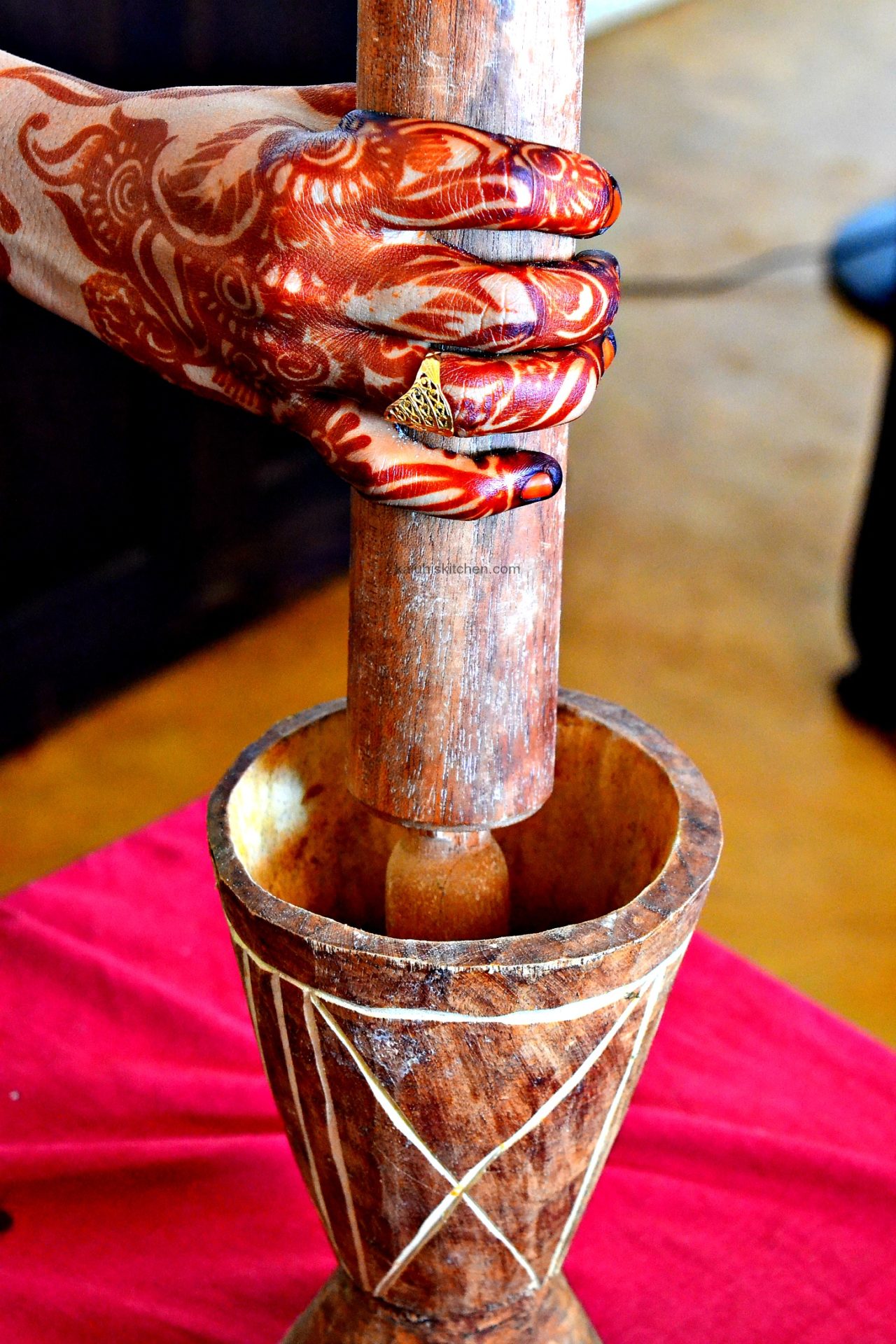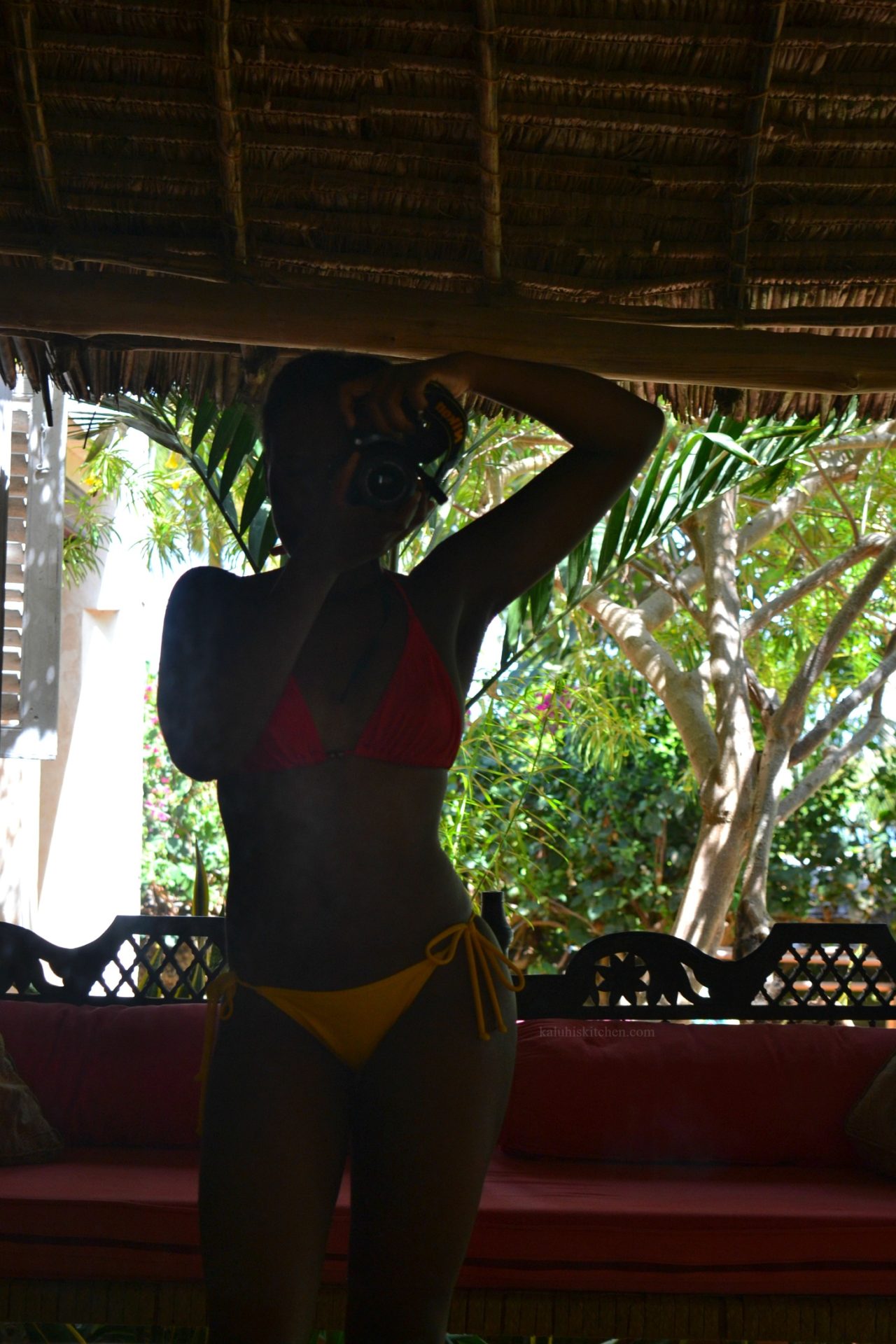 My plans for 2017
Just two:
1. To be a better human, who contributes to society and to individual lives in a positive way. To be a better sister, daughter, girlfriend, a better friend and acquaintance.
2. Professionally, I am going for GLOBAL DOMINATION. I am not saying that for the sake of saying, I am actually going to take over the world. Here is to more risks, casting my nets wider, doing things that terrify me but deep down exhilarate me and pushing boundaries. After all, success does not follow the timid :)).
Cheers to greatness and to 2017!!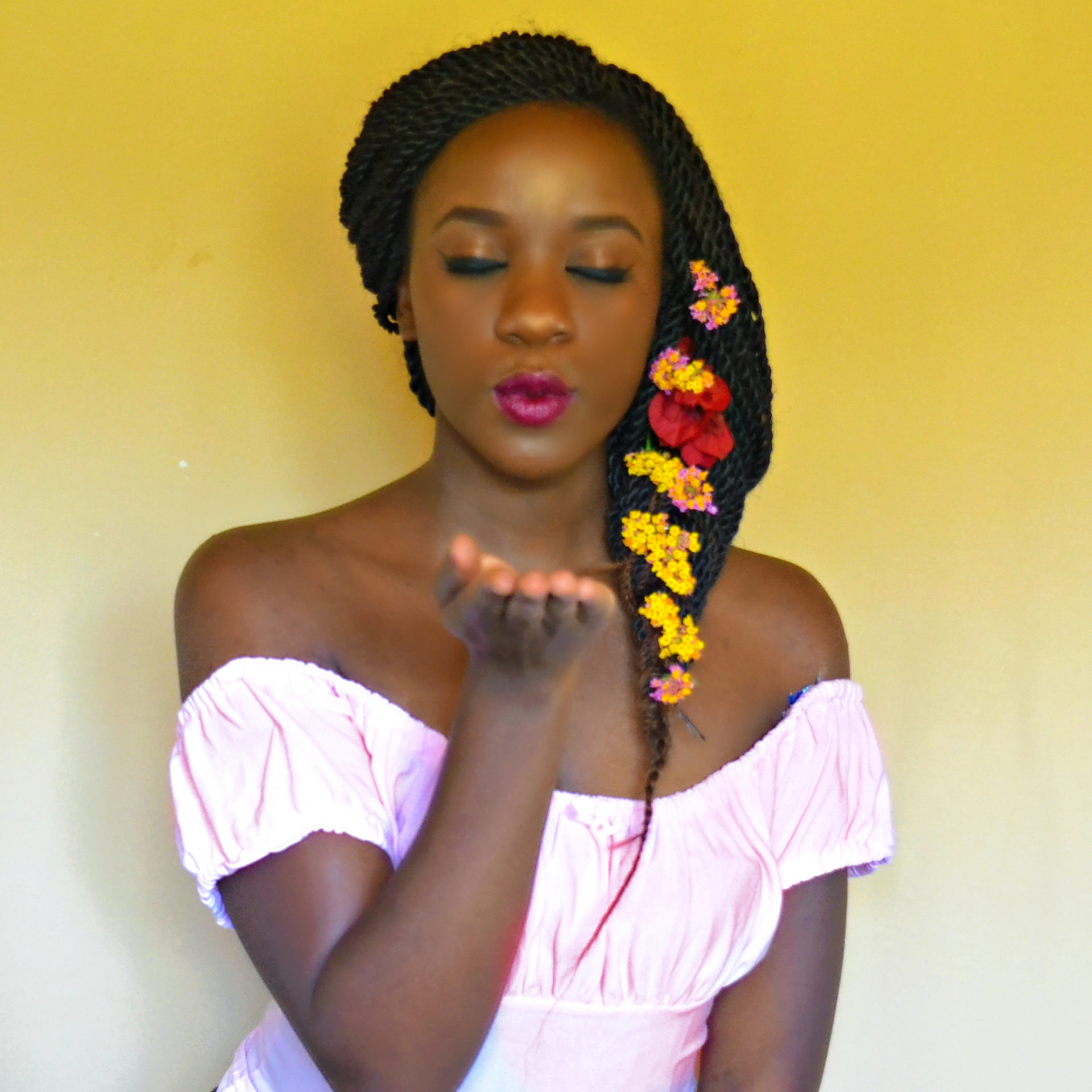 -K
---