I did a post on 30 random things about me just over a year ago. One of the things I revealed about myself that very few of you may know is that my first name is Diana. Yes, Kaluhi is my (middle) name too, and the one my readers know me by since I wanted my brand to strongly identify as African from the very beginning. It was just a matter of time before I named one of my recipes after myself; and this cocktail was just too good to name it after it's ingredients. Dirty Diana. Sounds a bit risque to some, yet peaks one's interest a little bit. Mystery. Assertion. Power. Does it have anything to do with me? I don't know 🙂 Let those who know me well decide that *evil grin*
I was home with my youngest sister chatting away about the things we just cannot wait to accomplish this year. And the perfect conversation starter was my Dirty Diana cocktail.  Food is simply a lot more delicious when you can share it with people you love, is it not? Today, I give you this recipe, which I hope to bring you just as much joy and keep you cool as we get into sweltering January. My Dirty Diana Cocktail will take you to the moon and back!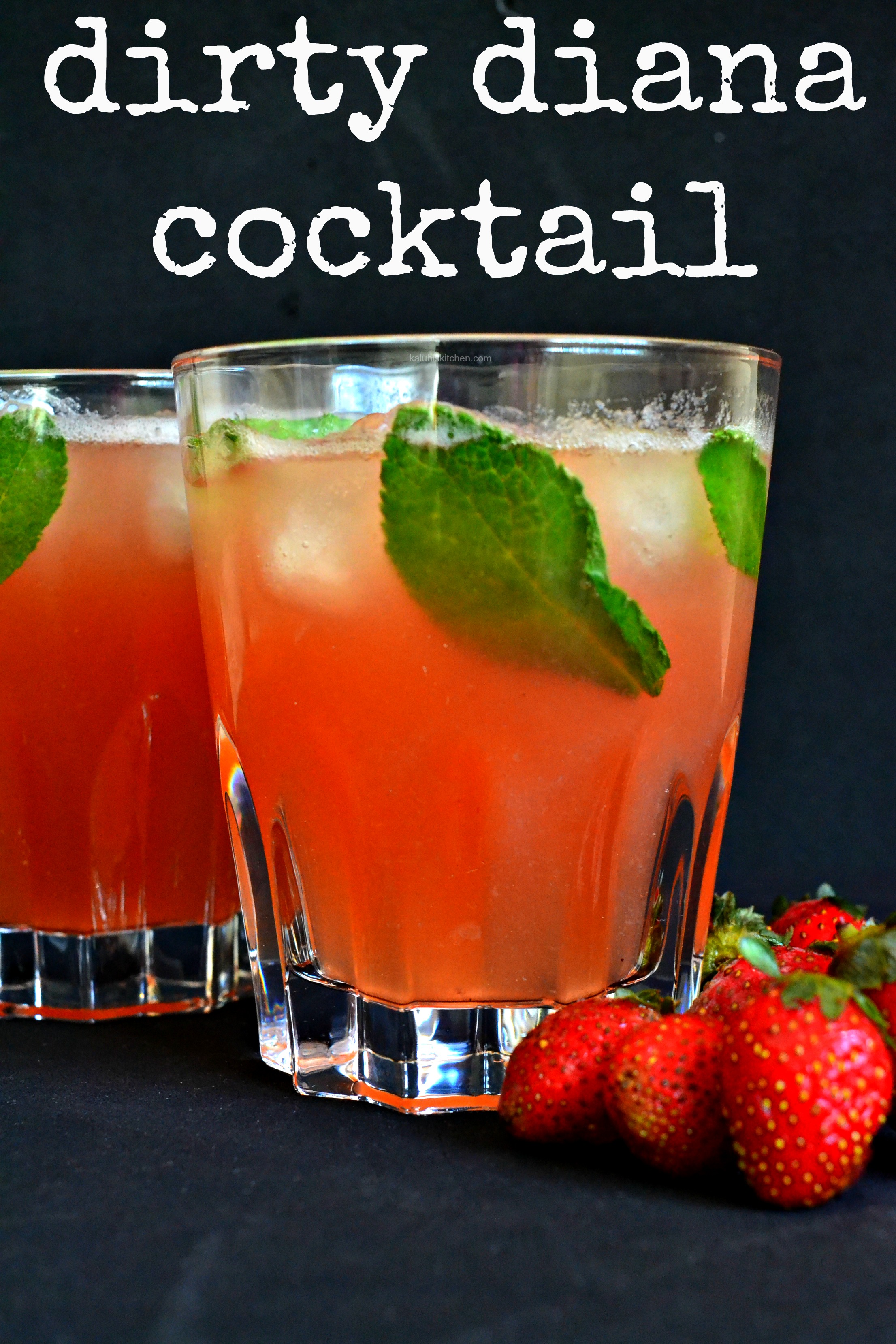 PREP TIME: 20 MIN   MAKE TIME: 30 MIN    SERVES:2
Ingredients: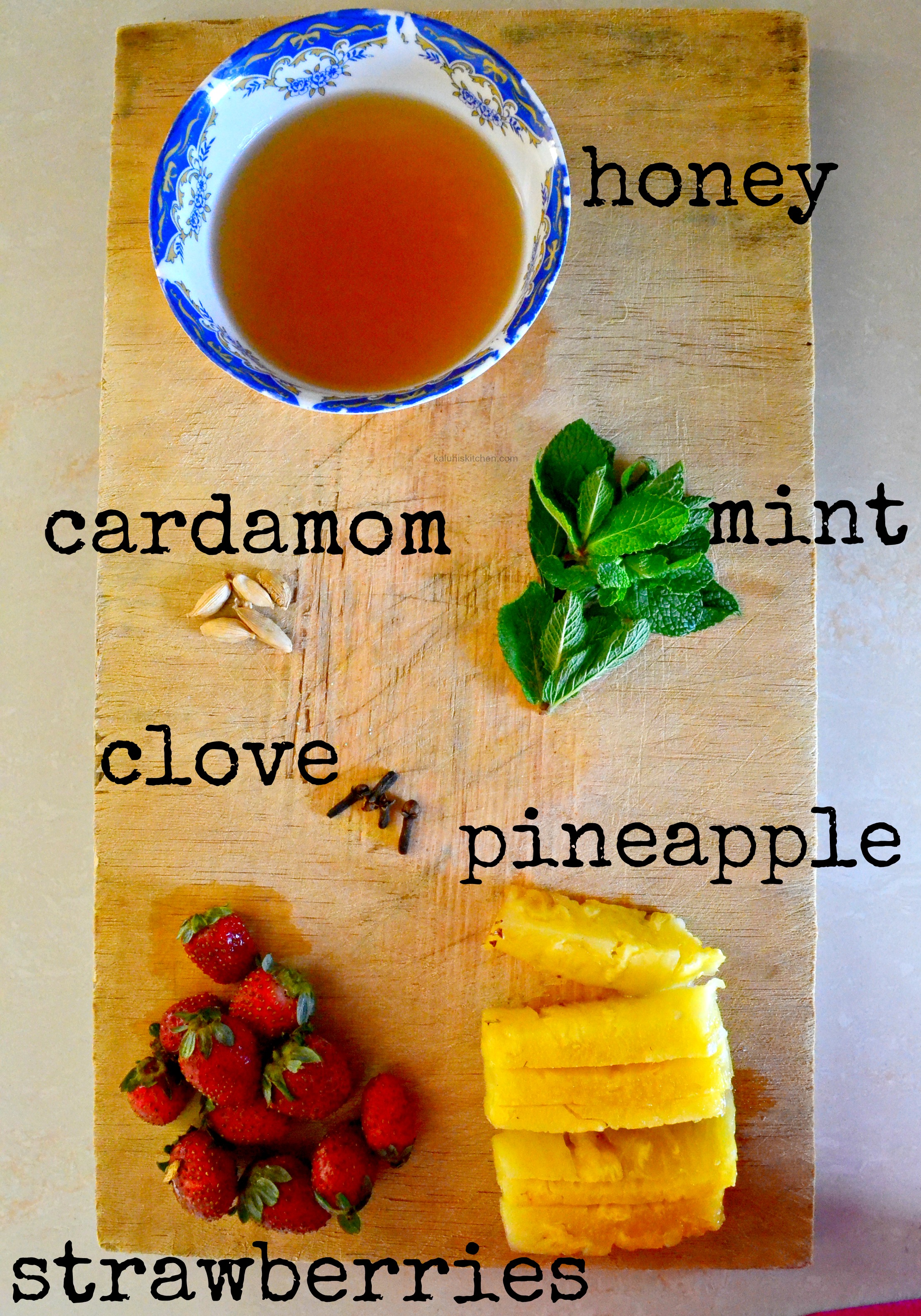 1 cup of strawberries
1 cup of pineapples
1 tablespoon of honey
1/4 cup of whiskey
3 tablespoons of finely chopped mint leaves
2 whole cloves
2 cardamom seeds
Soda water
METHOD
Puree your strawberries and pineapple. You can blend them together into a puree or separately, whichever way, you will still reach intended destination. Put these in a sufuria together with 1/2 a cup of water, the honey, the cloves, cardamom and the finely chopped mint leaves. Allow this to simmer on low heat for about 20 minutes. It should thicken and all the flavors should come together.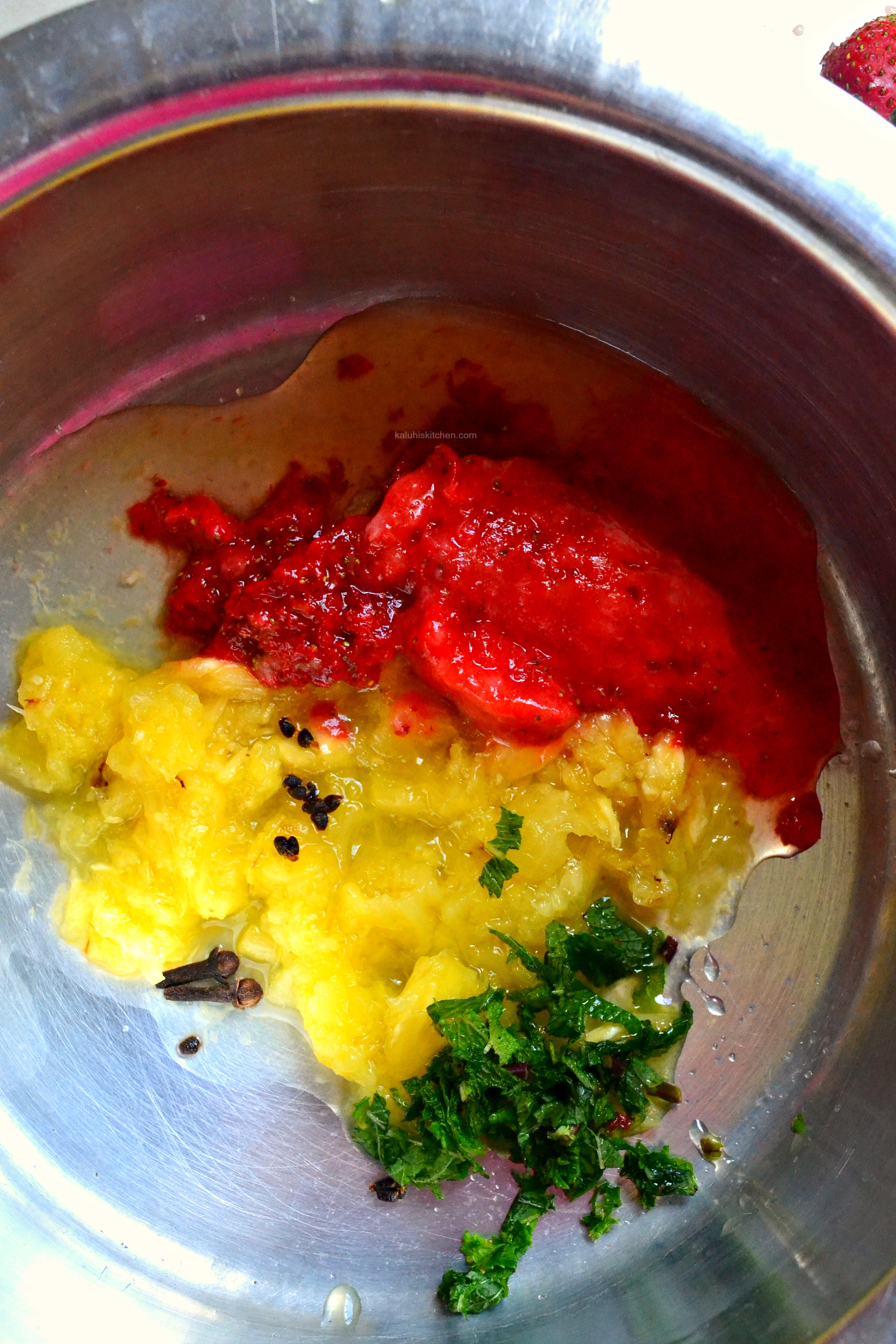 Once done, remove from the heat and strain the mixture. Allow ti to cool down to room temperature.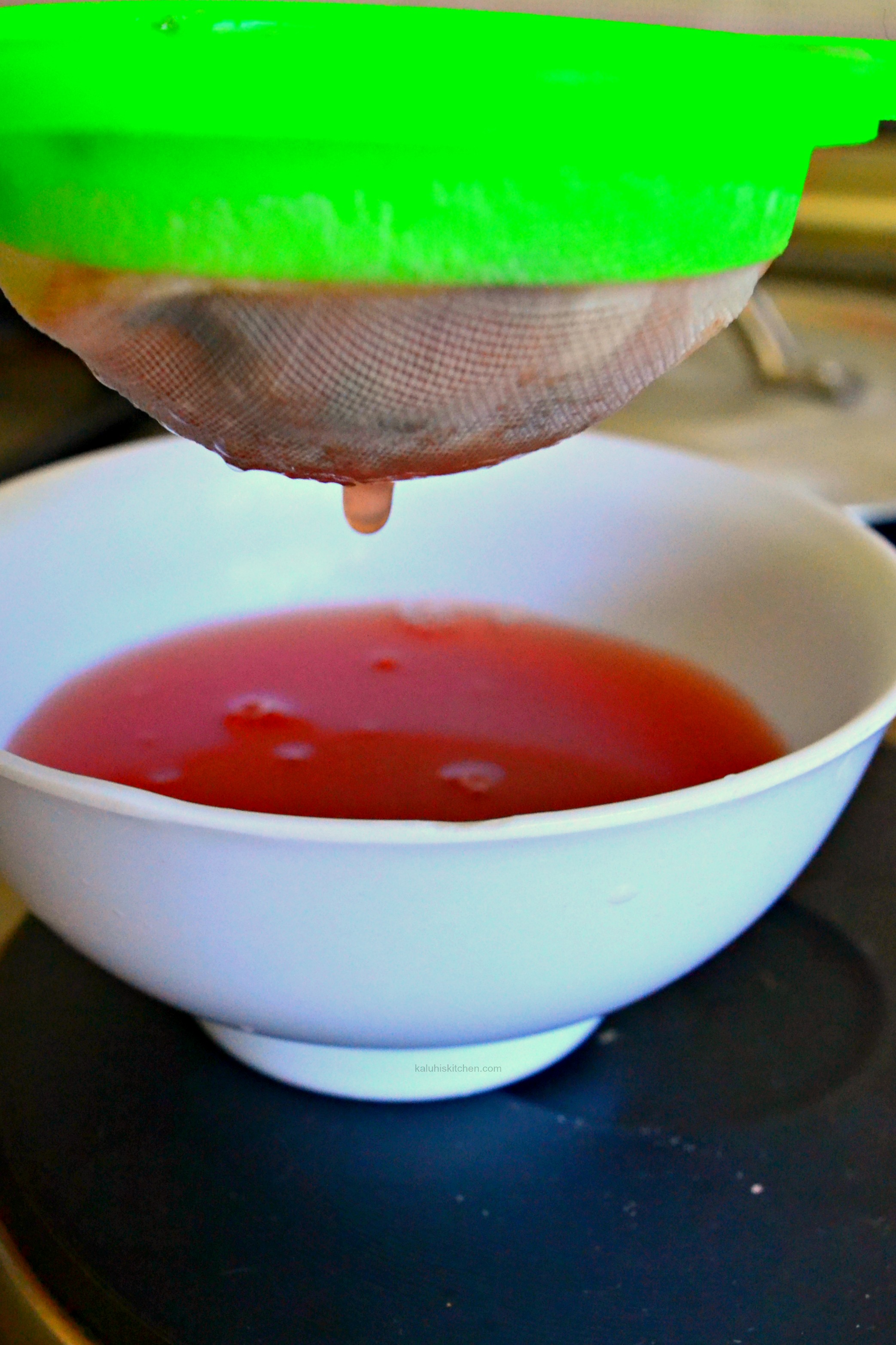 Once cool, mix the fruit syrup with the whiskey until completely combined. Fill your glass with some ice and scatter some fresh mint leaves.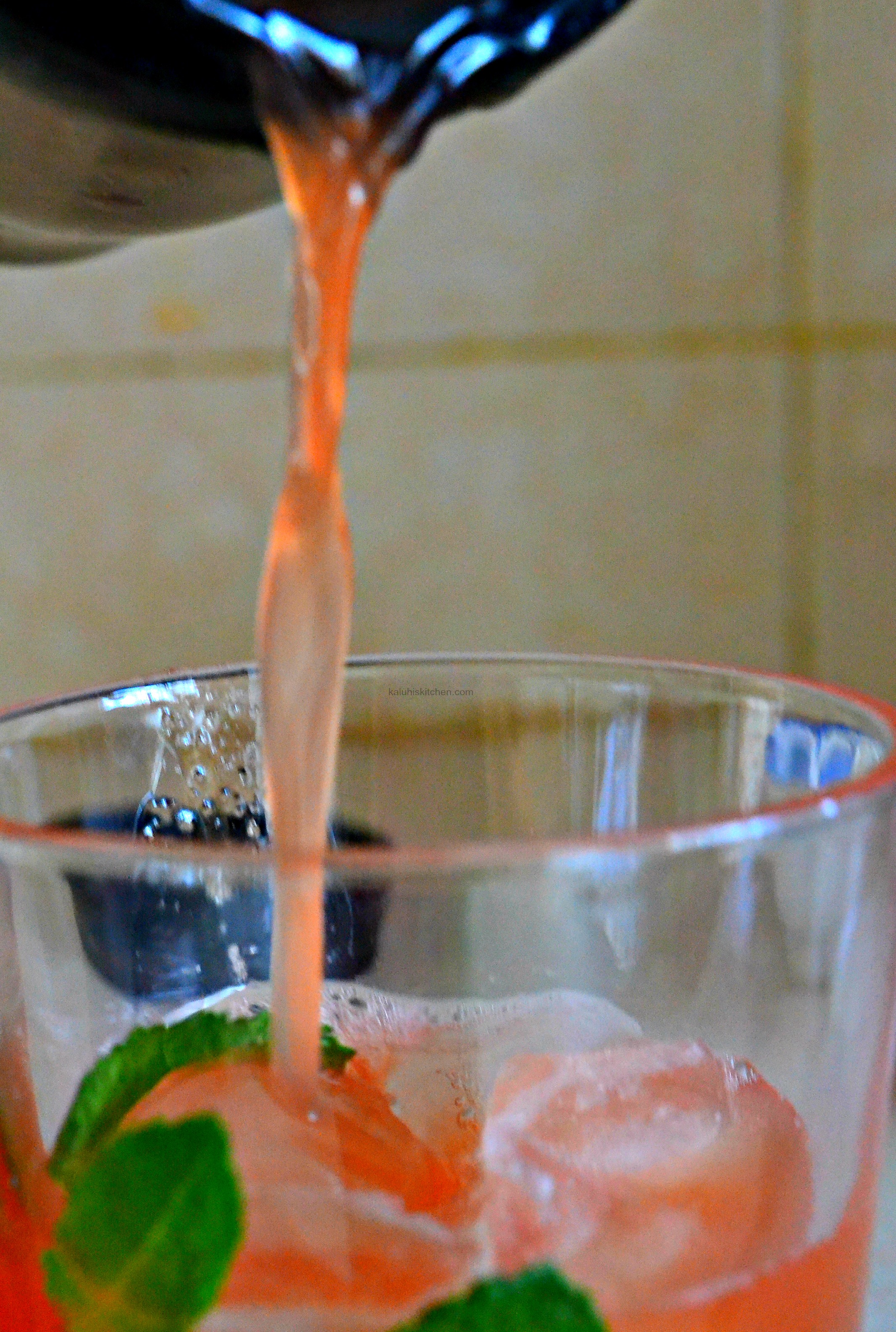 Pour the whiskey fruit mixture in your glasses and top with some soda water.
Enjoy!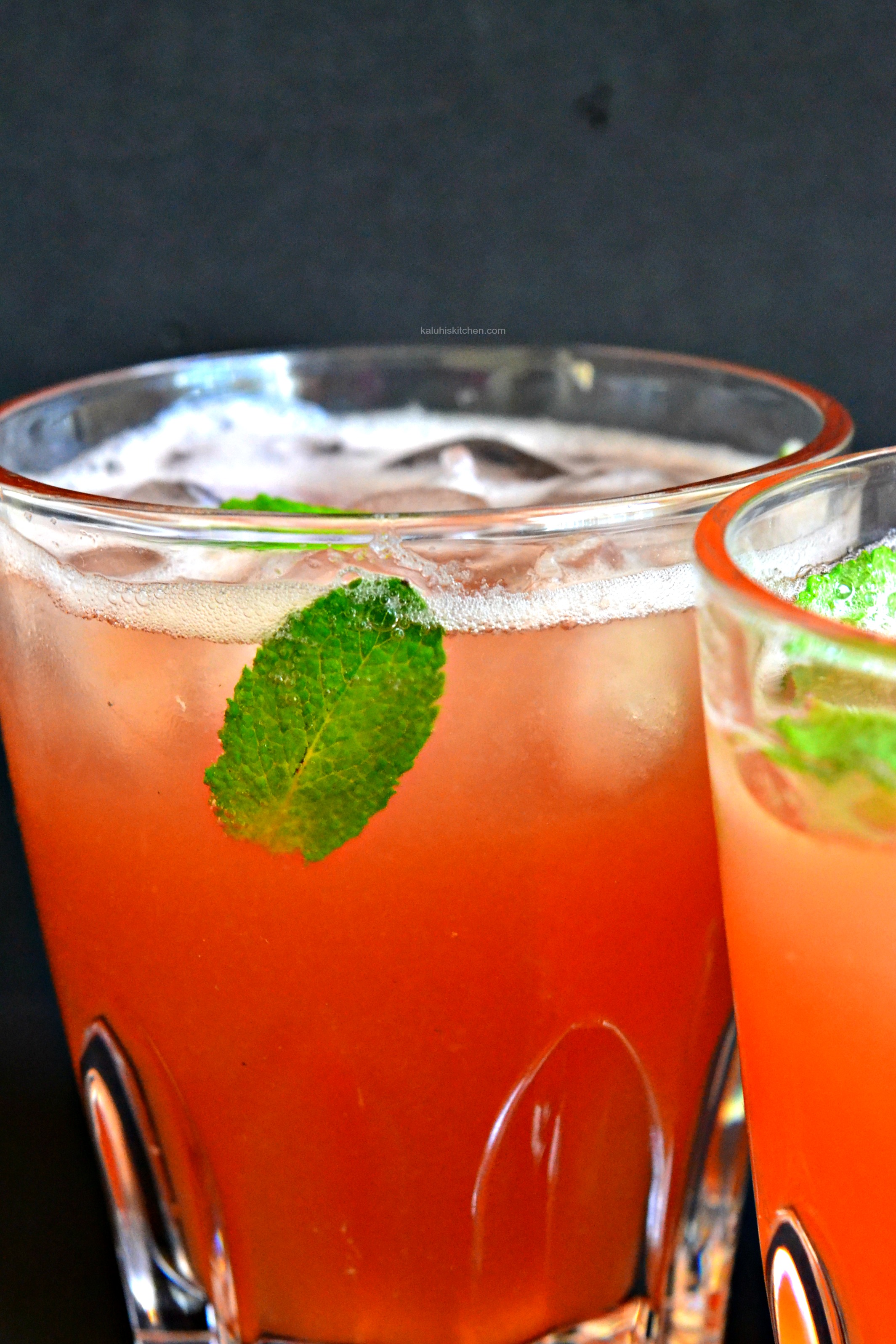 For me, what makes a drink phenomenal, is how each note unfolds as you sip and the general complexity of the flavor. My dirty Diana cocktail fulfills both! You can taste the sweetness of the honey and the strawberry then this opens up to the warmth of the clove and cardamon and finally the coolness of the mint. Each sip is like an exotic ride through sun bathed East African plains!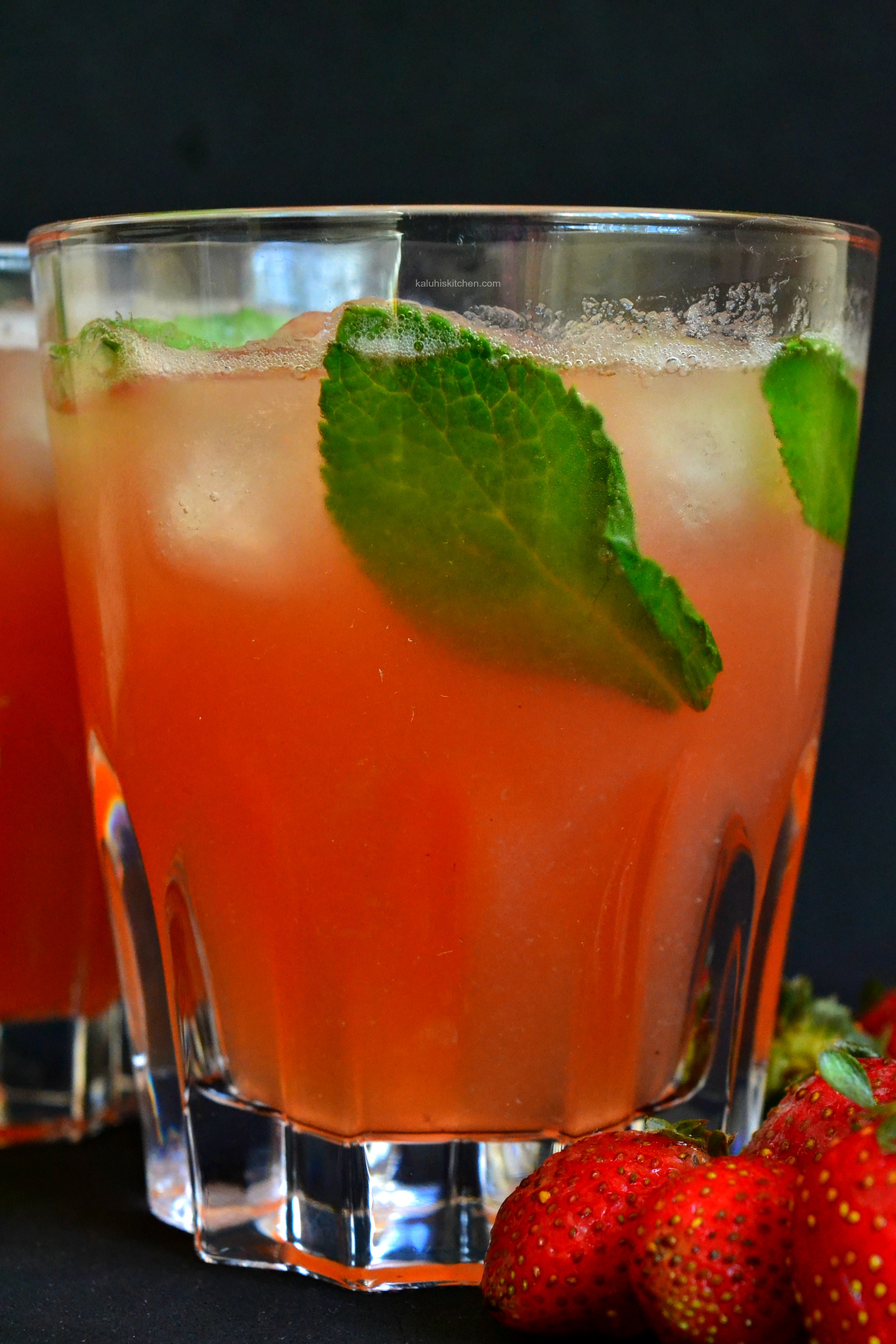 My dirty Diana cocktail is so easy to make at home and perfect for outdoor meals. Now that it is brilliantly sunny and hot in most parts of our continent, enjoy every single one of these days while downing a drink you will son get addicted to. You can add your own twist to this; try a different herb, a different berry/succulent fruit, a different spice. If you are not sure about a combination you want to go for, tweet me and we will make something bomb, and heck, you can even name it after yourself too!
In the mean time, look at the picture below, and imagine yourself reaching our for a glass, taking a huge gulp and the perfectly chilled, uniquely flavored cocktail trickling down your throat.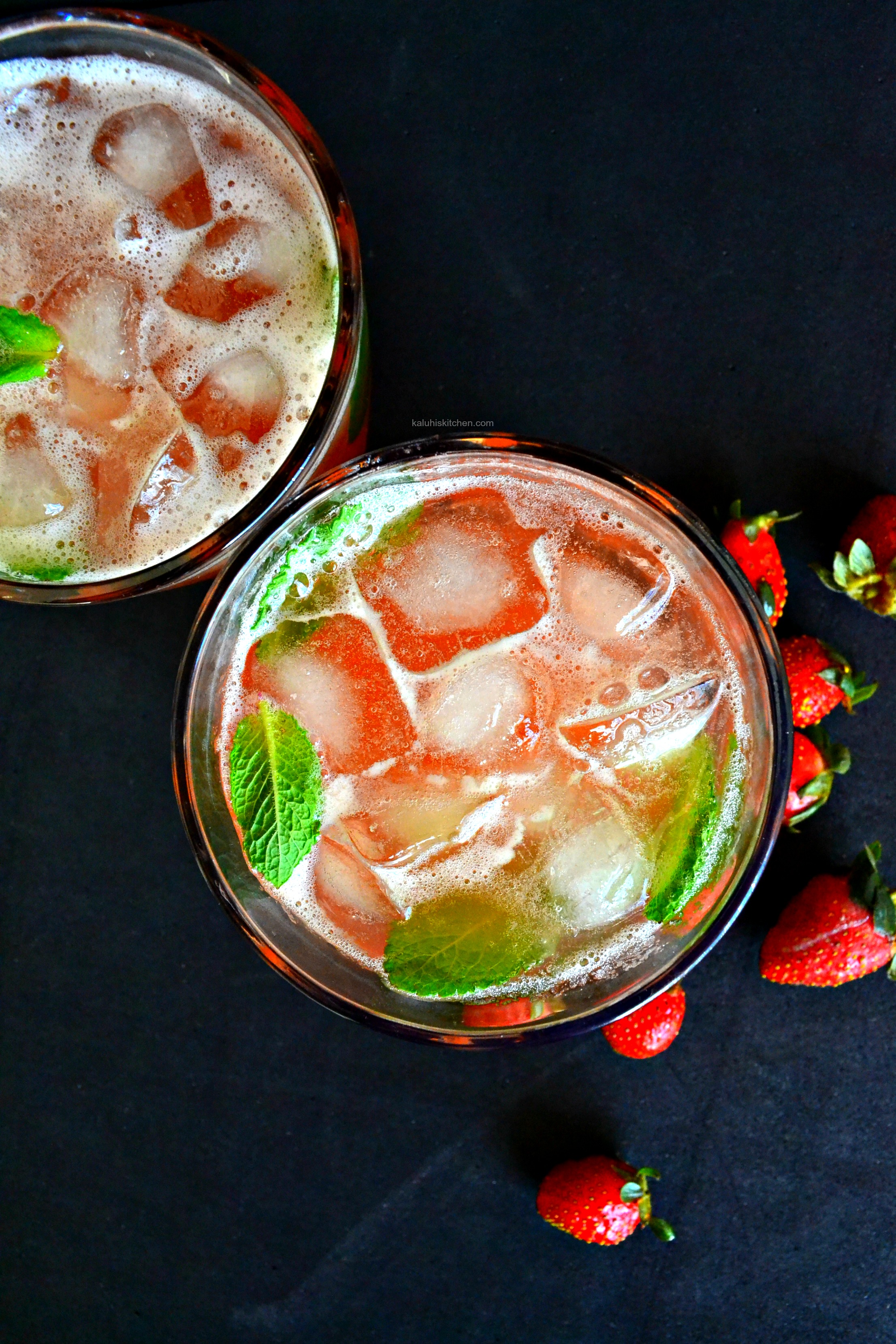 Have a spectacular Tuesday and a glorious year ahead!
-K
---
Get your downloadable recipe here :))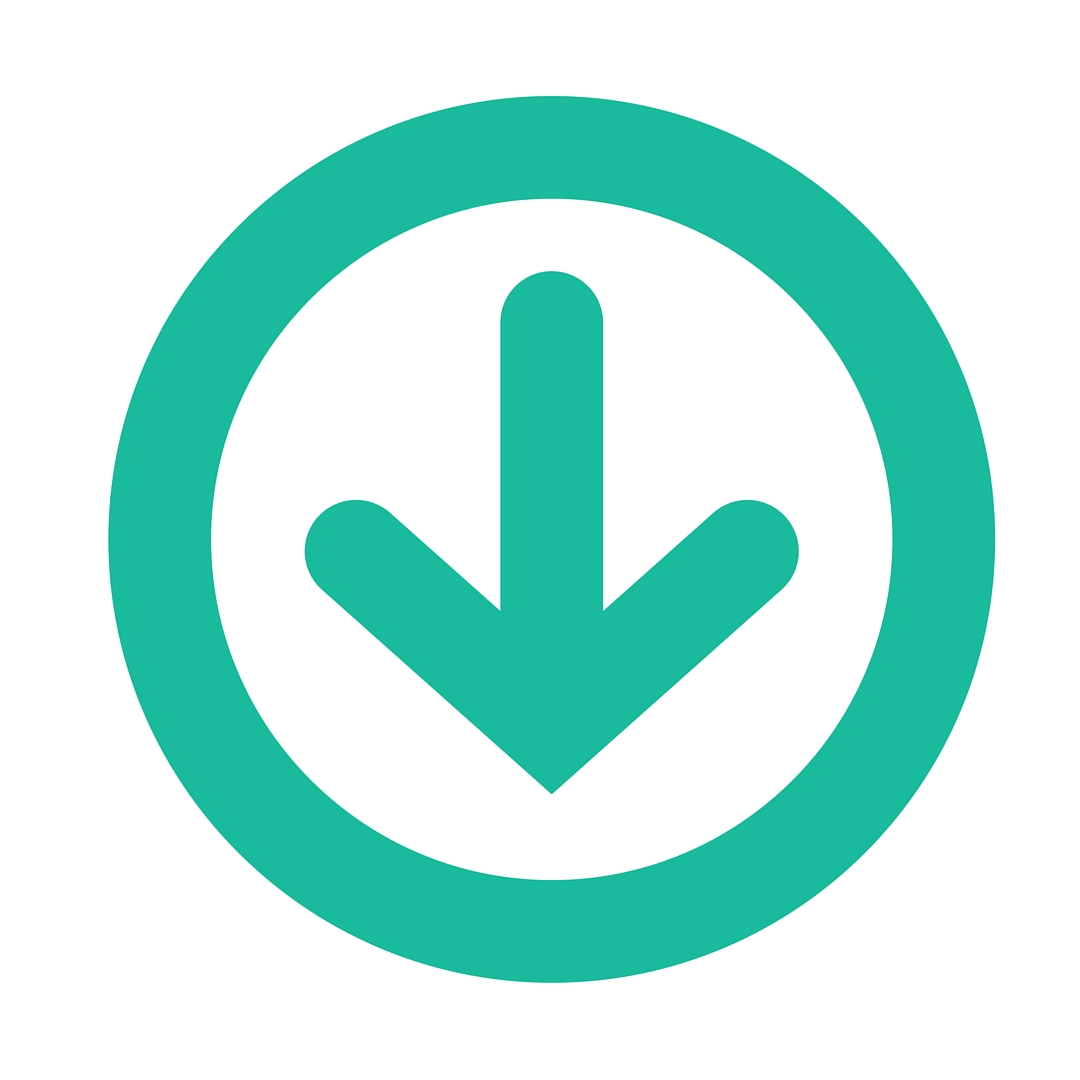 ---
All content and images are copyright protected by



Do not copy without expressly asking for permission or giving due credit