I am always looking for new ways to have my everyday meals. As part of the many existing alternatives of french fries ,my favorite alternative are matoke fries.Matoke (plantain)  Fries are an excellent substitute to French Fries. They are more hearty, cook up quickly, are less greasy and more nutritious. Serve these hot and with ketchup or any sauce that you would serve with French Fries. I had mine with my sweet corn and tomato salad. This meal was  nothing short of fantastic.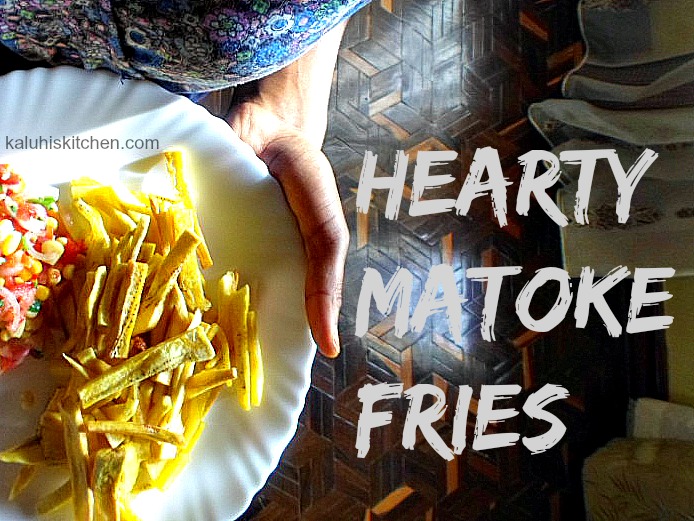 Prep Time: 10 minutes         Cook Time : 6 Minutes                      Serves: 2
Ingredients for the matoke fries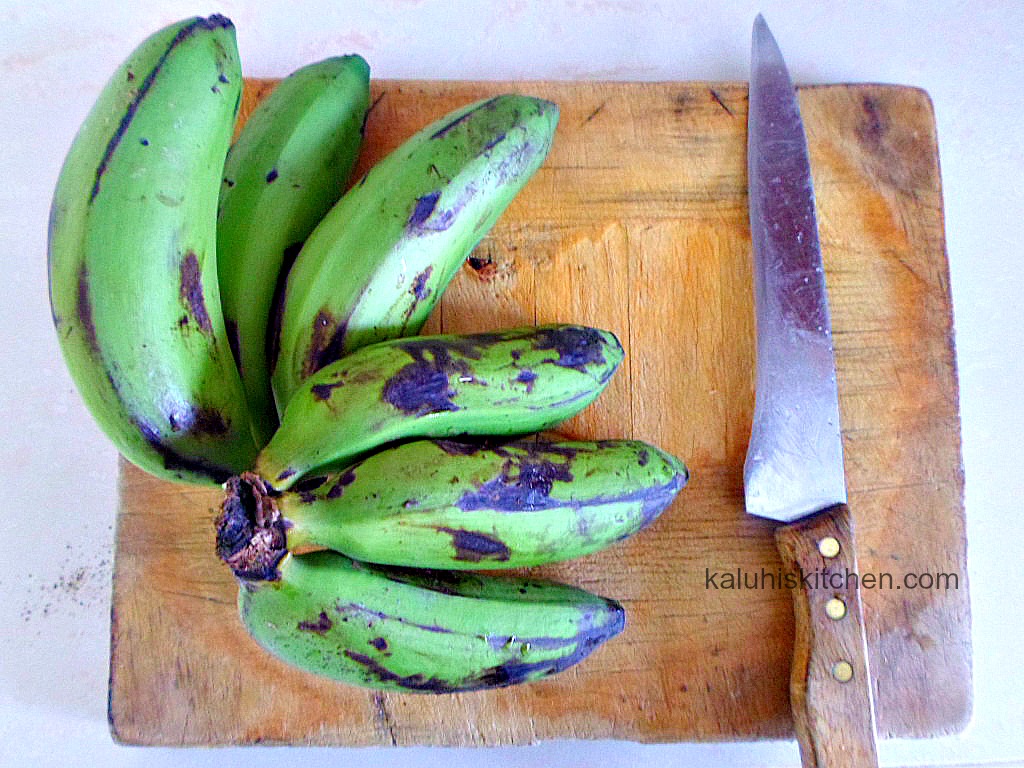 7  green matokes
Salt to taste
Vegetable oil for shallow frying
*** For this recipe, be sure to use very green (unripe) plantains/matokes ***
Preparation for the fries
Peel plantains. Cut in half cross way, then cut in half length ways and cut further into thin uniform strips. But if you prefer thicker strips, you can go ahead with that. As you chop up your Matoke, put them in water immediately. This prevents them from being oxidized as a result of staying in the open air too long. Putting them in water helps retain their color. This is a question I was asked by one of my readers a few weeks back on Facebook.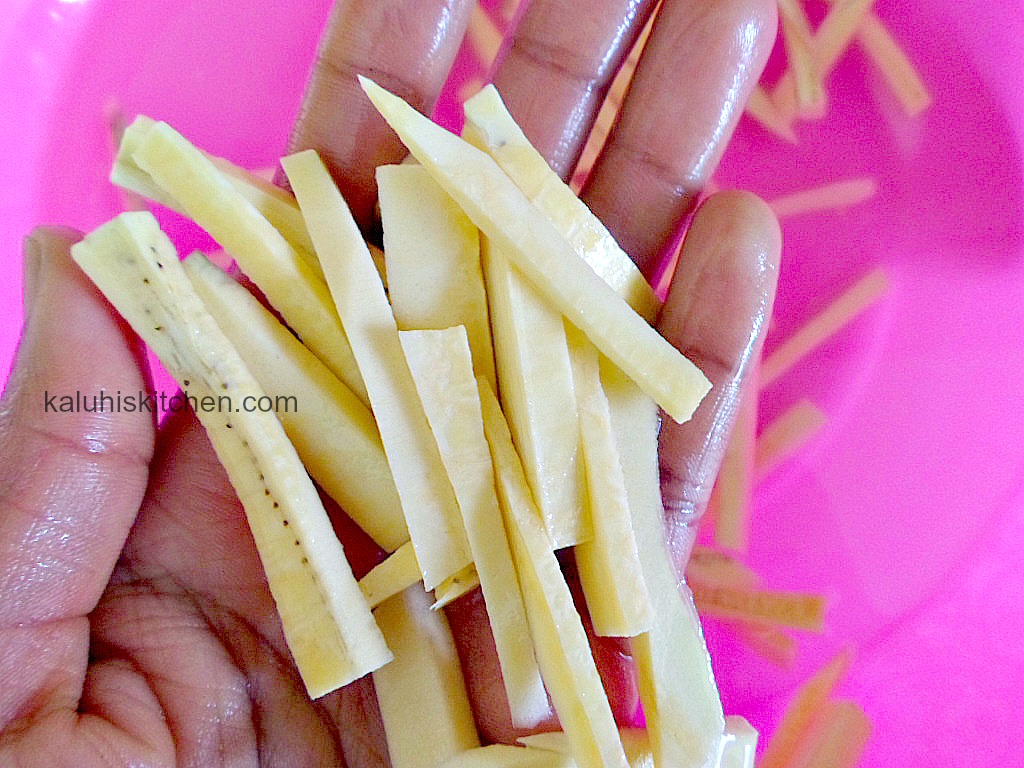 Heat oil in pan for shallow frying on medium heat.
Add plantains in batches and fry until golden – about 3 minutes. Remove from oil and sprinkle immediately with salt.
Serve hot as is or just as you would French Fries.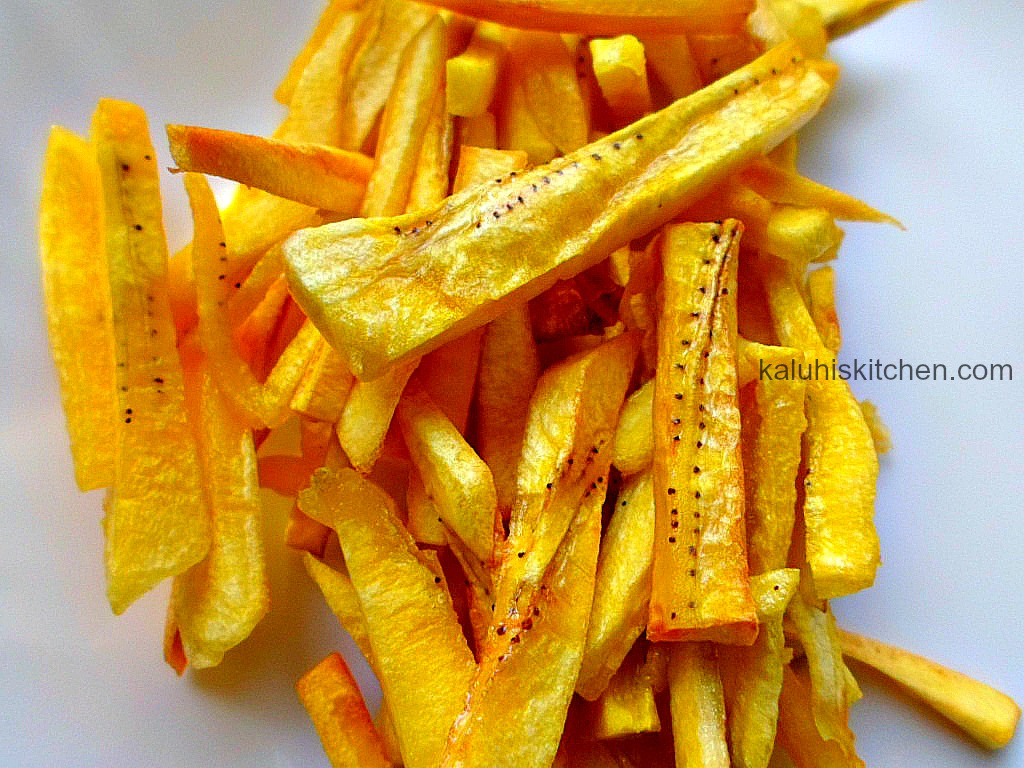 The thing I liked most about this recipe was how light they were. The matoke fries developed a silky, sweeter, and layered flavors. The taste was a much welcome change from the usual french fries. The sweet corn and tomato salad I had with these matoke fries will be up on March 20th. But you can have this with my honey and rosemary carrot saute or my carrot kari.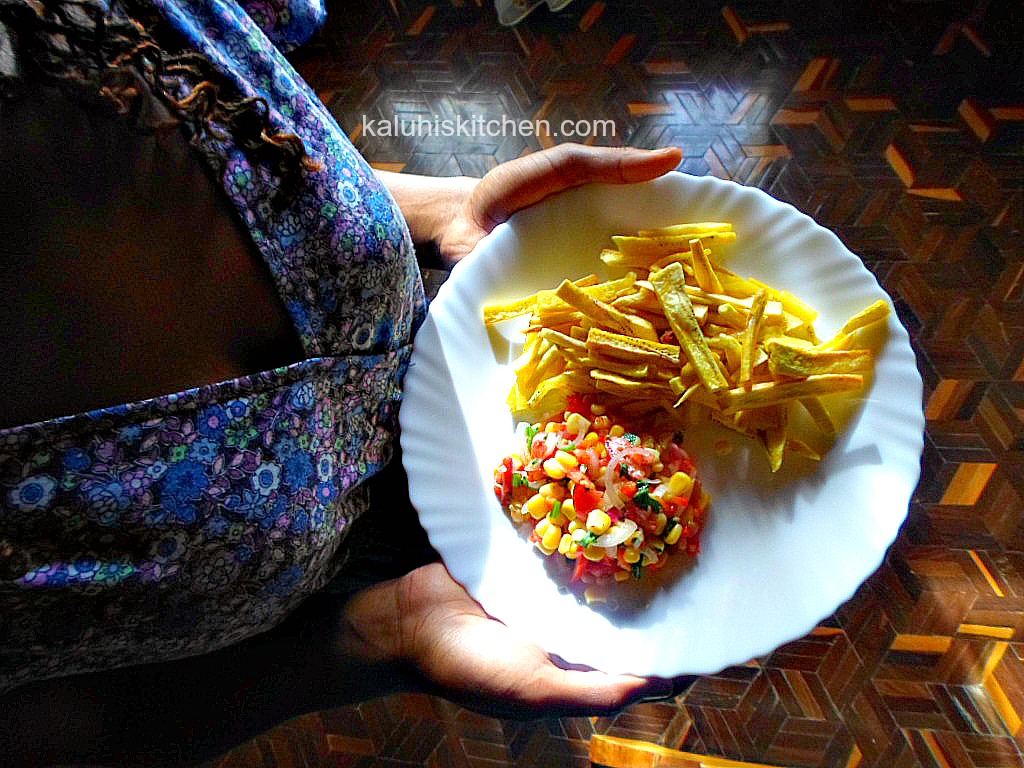 If you are looking for something healthier than the usual french fries, but still has the same hearty feel  of something fried, these matoke fries are all you need.
Till our next adventure…
-Kaluhi
---
Download the full recipe here: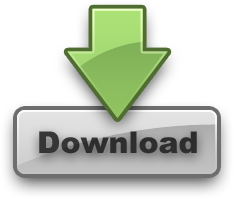 ---
All content and images are copyright protected by


Do not copy in part or whole without giving due credit.