I can very well call myself madam potatoes. I love potatoes so so so much. Potatoes are my favorite starch, because they are very delicious (duhh!!!), but beyond that, they take up flavor really well. There are a billion ways to have them without ever ever getting bored. And with all the anti-carb rage all over the world, potatoes can count on me to love then today and forever more!!
For today, we are making some cumin maru bhajia with my honey ukwaju bbq sauce. I made this same sauce a few months back for this chicken thigh recipe, and it would hurt no one to do it once more today! Let's get to it!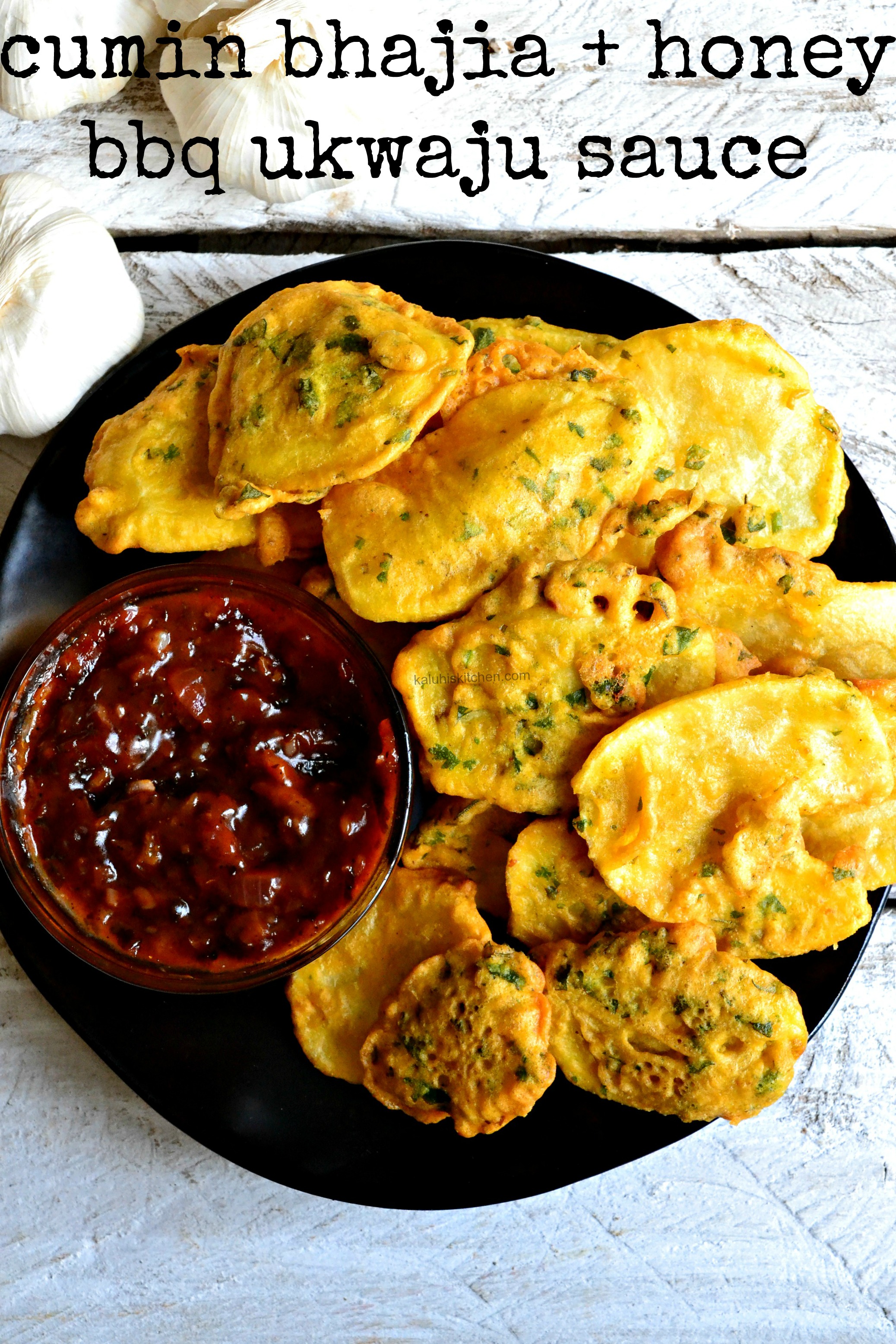 I made a dope vid to accompany the blog post. Do watch below, and subscribe!

PREP TIME: 15min    COOK TIME: 15min      SERVES: 2
Ingredients
For the honey ukwaju bbq sauce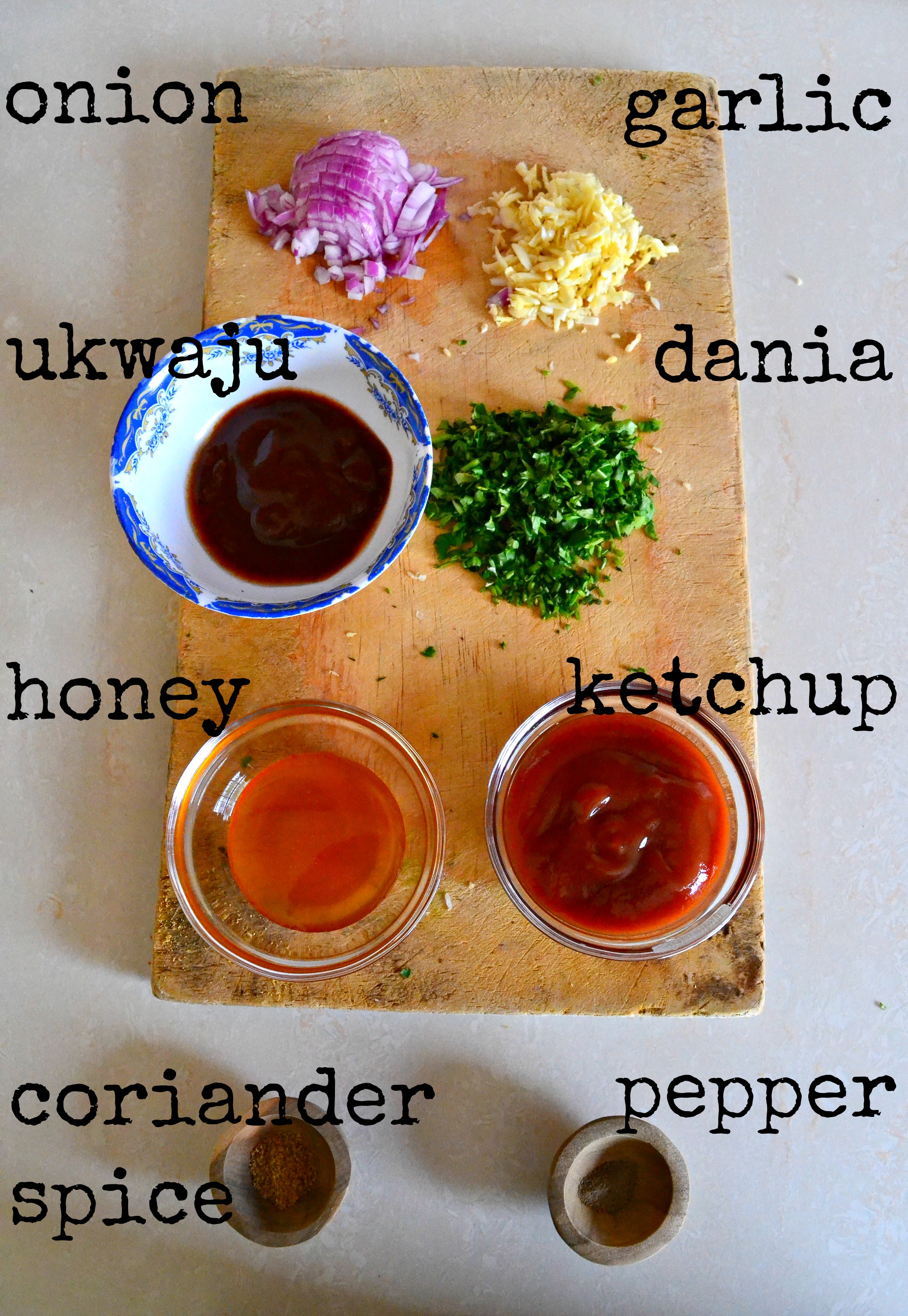 1 red onion, diced
1 tablespoon of minced garlic
Handful of dania Stems
1 cup of ketchup
3 tablespoons of honey
¼ cup of ukwaju (tamarind) paste
1/2 a teaspoon of coriander spice
1/2 a teaspoon of pepper
For the bhajia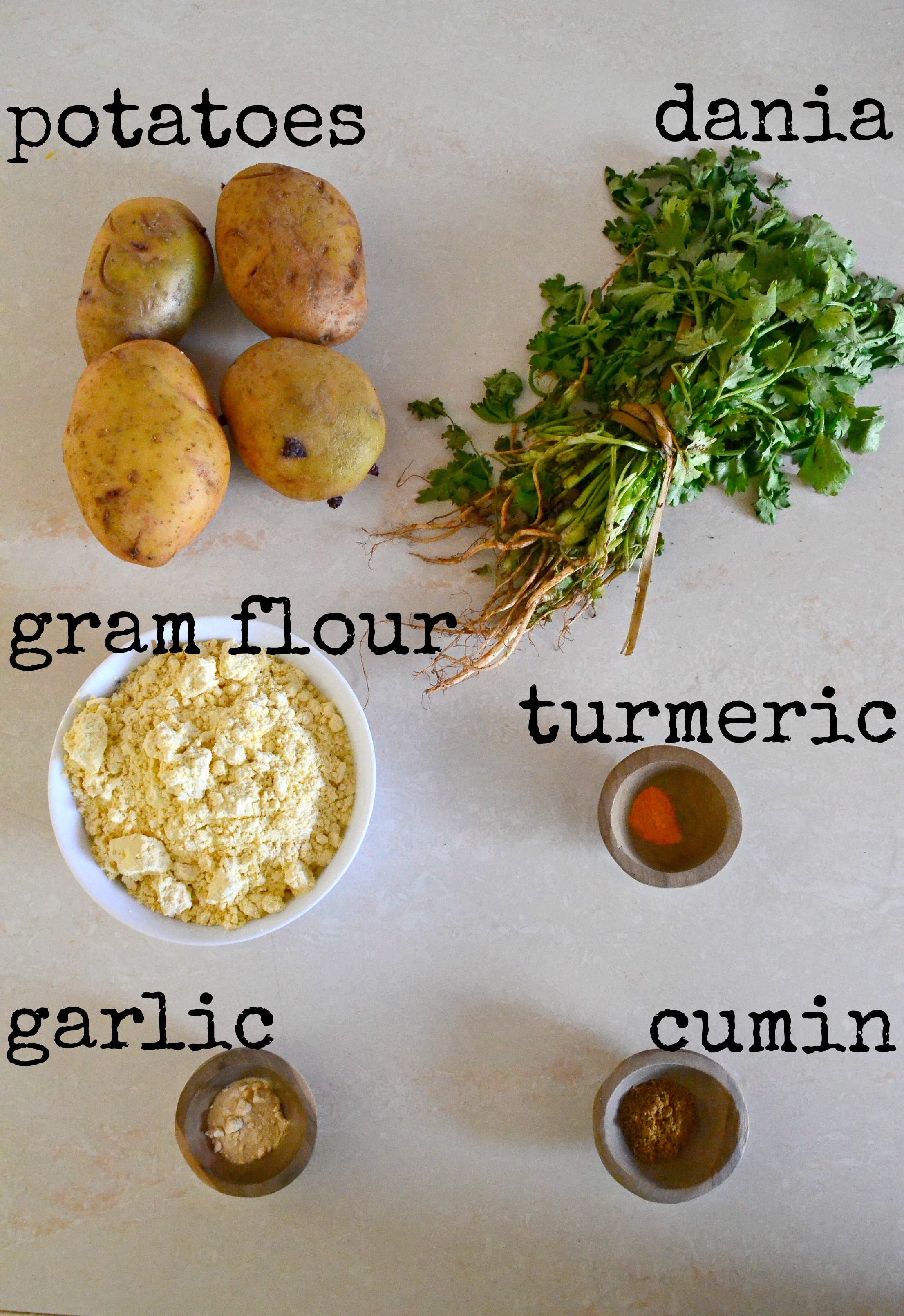 1/4 teaspoon of turmeric
3/4 teaspoon of cumin
½ teaspoon of garlic powder
1 cup of gram flour
Water
6 potatoes, sliced
1 tablespoon of rosemary leaves
1 cup of finely chopped dania
Method
Let us first begin with the bbq sauce and the first thing to do is the ukwaju preparation. Ukwaju is Tamarind. In Nairobi, you can purchase some from Ngara FigTree Market/ Bus Station/ Toi/ Zucchini. I purchase mine form Figtree and one pack costs 100 bob. I have already shown you how to extract ukwaju several times last year, but incase you missed it, watch the video and see how from 4.25-4.43.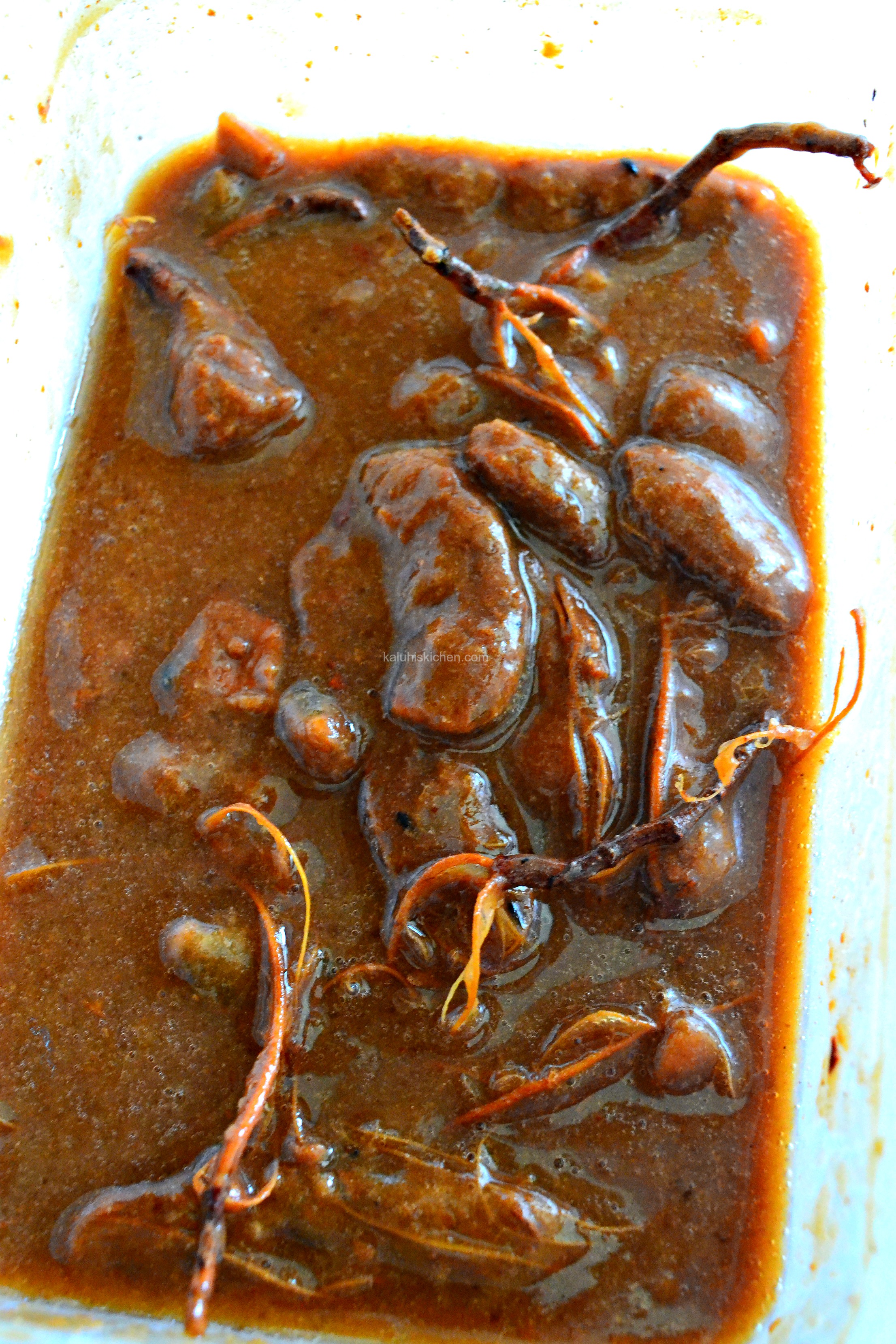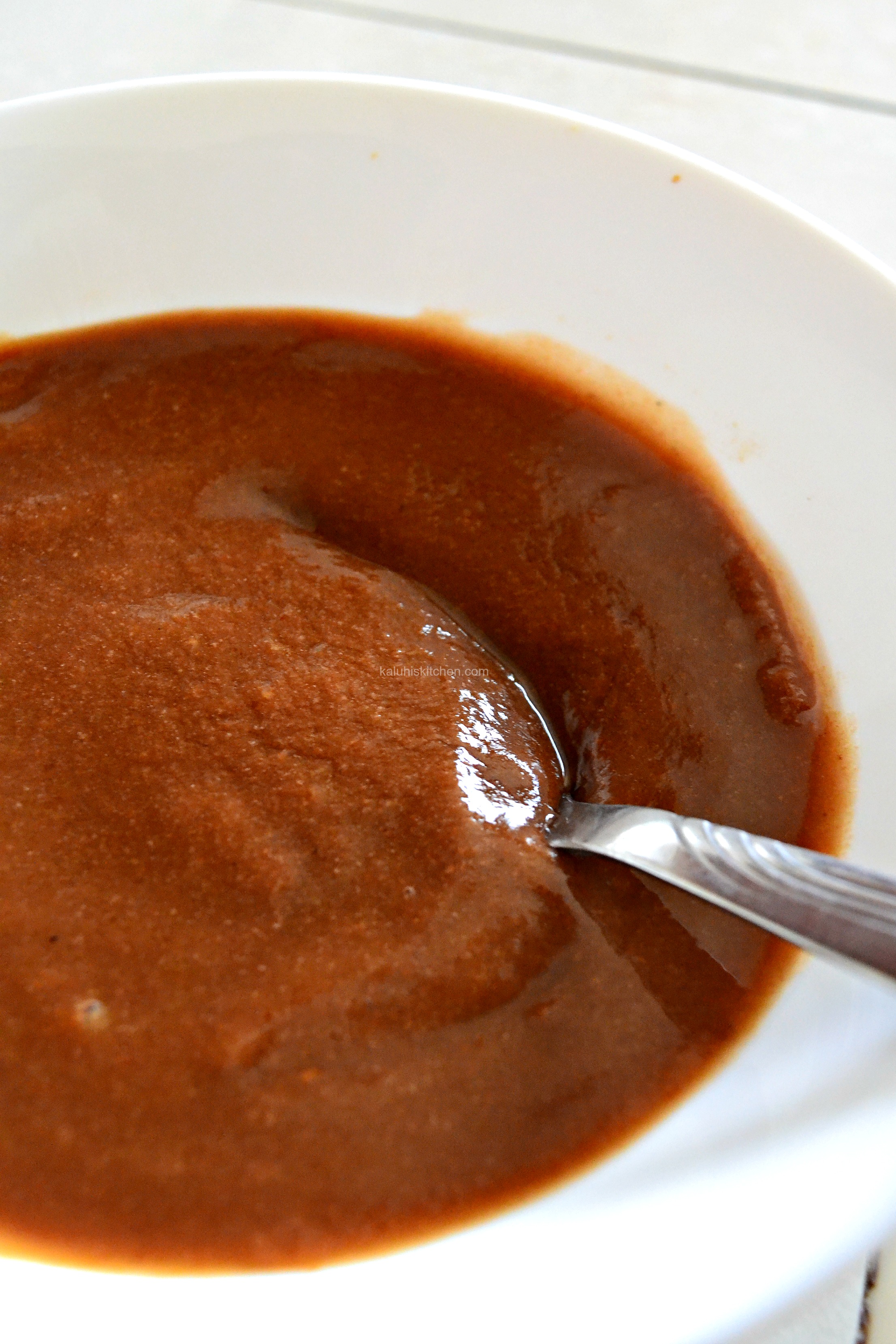 In your pan, add some oil and salt. Add the red onion, garlic and dania stems and sautee till softened.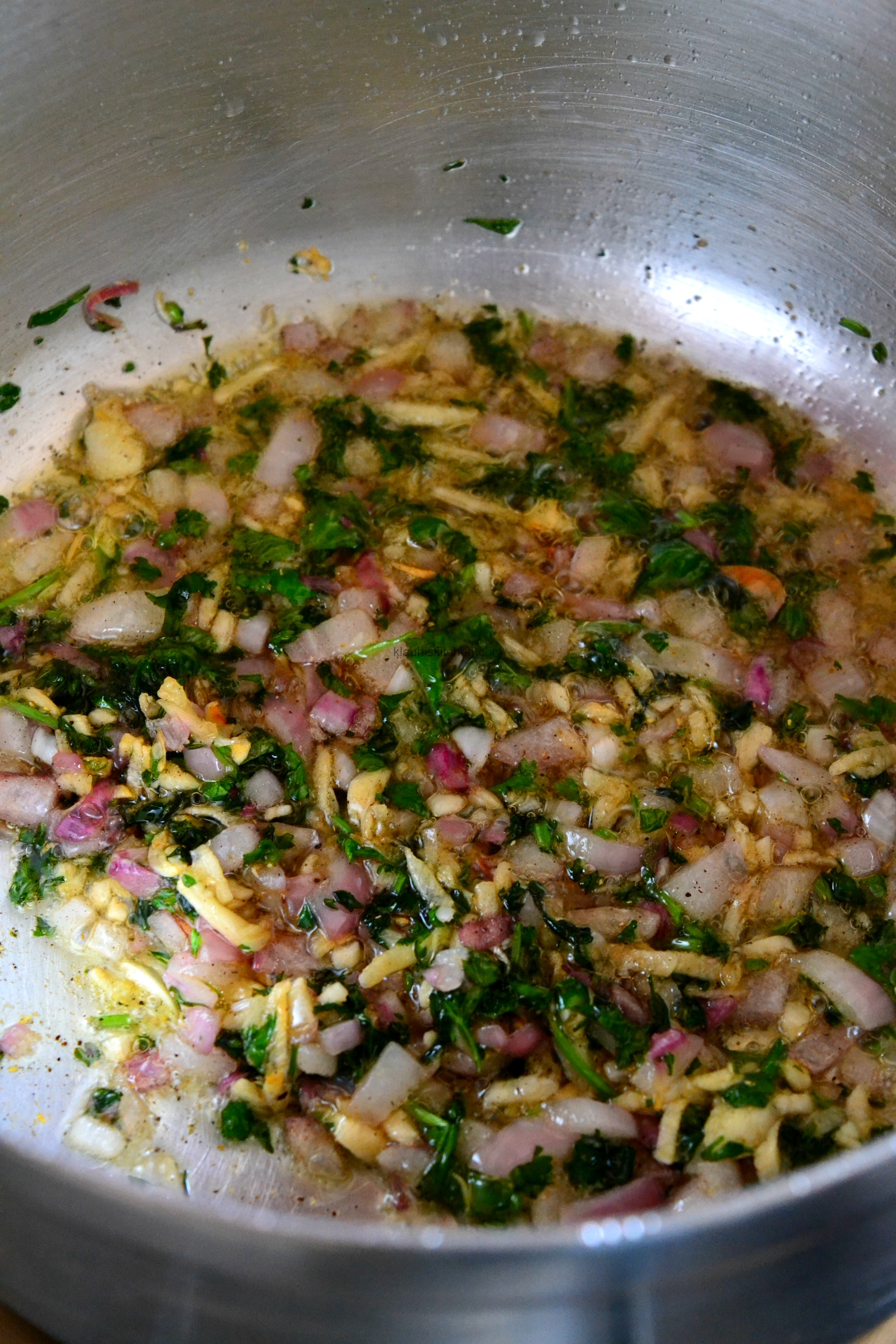 Add the pepper and coriander spice, mix it in, and then add then honey, ukwaju paste and ketchup. Mix it all up and allow it to simmer on low heat until combined and thickened. This will take about 10-15 min. Give it a taste and adjust for any ingredient if need be. And remember, just like any other ingredient, if overdone, ukwaju will make the sauce very tart. A little bit goes a long way so go easy on it.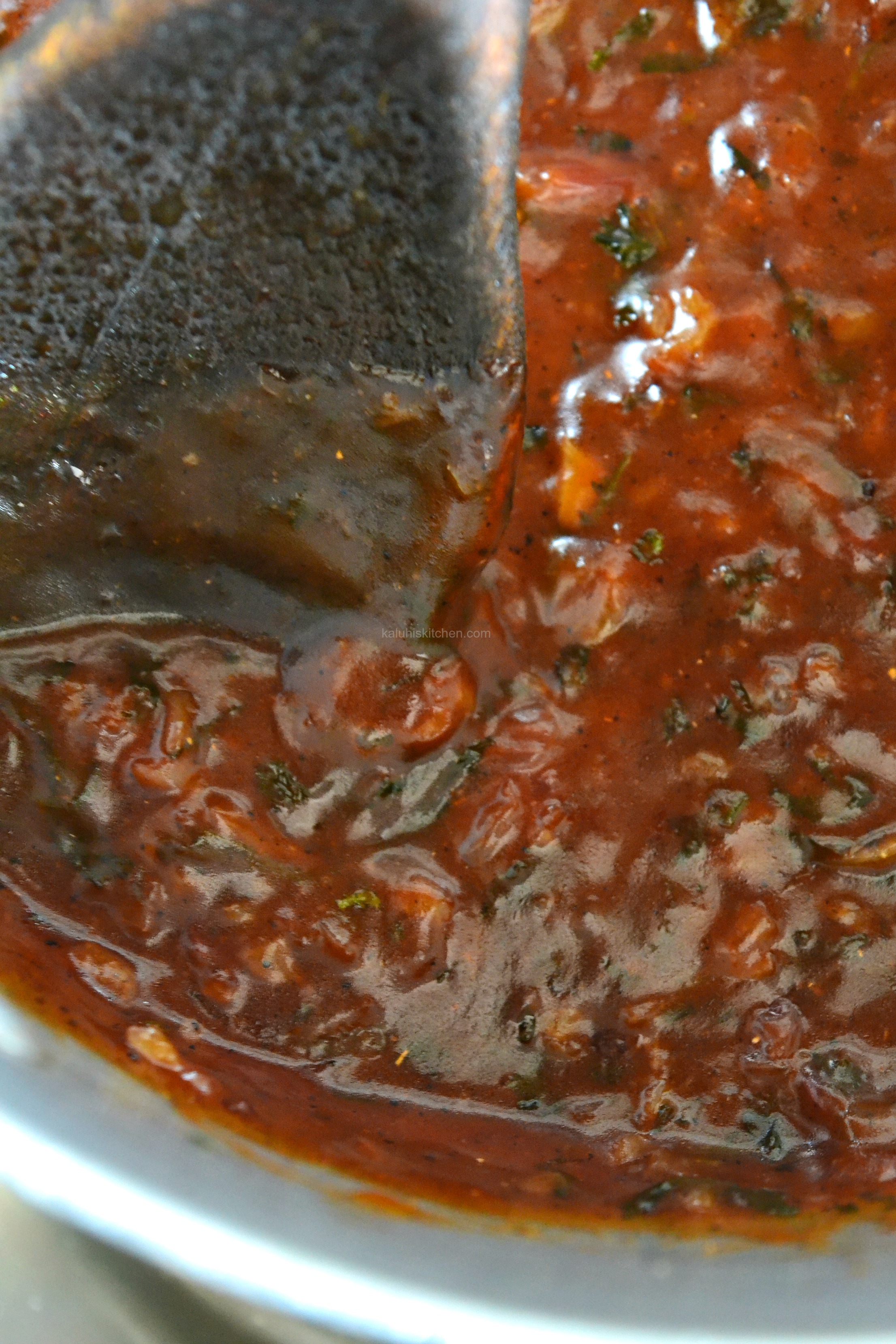 Once done, set aside. If you prefer to watch how I made the sauce via video, peep today's vid from 1.38 – 2.14
For the bhajia, place the gram flour (chickpea flour) together with the dry spices and some salt too. You will find gram flour in ANY well stocked supermarket at about 150 bob in the flour aisle. Mix the dry ingredients in and then add the water -bit by bit- to form a paste. The batter should have the same consistency as thick yoghurt. If it is too light, it will slide right off your potatoes. If it is too thick, it will become too dense and cakey preventing the inside from cooking. Make sure you watch the video to see the correct batter consistency at 6.36.
Then mix in the herbs – rosemary and dania. Usually only dania is used, but I went with rosemary as well since they always compliment the flavor of potatoes so well.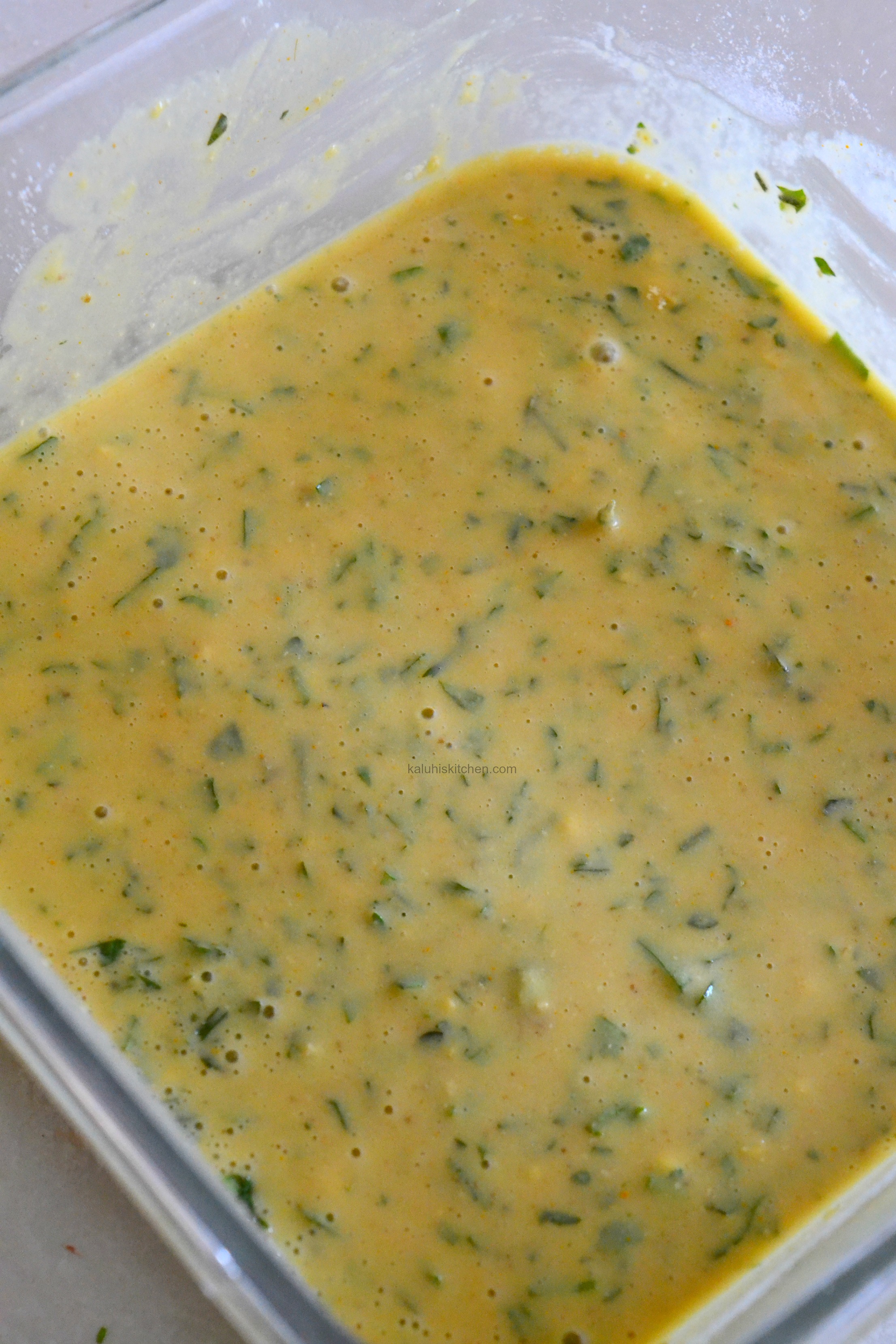 Proceed to toss the potatoes in the batter and once coated, proceed to fry on medium low heat. Do not let the potatoes sit too long in the batter as it will start getting watered down. Once coated, proceed to fry immediately.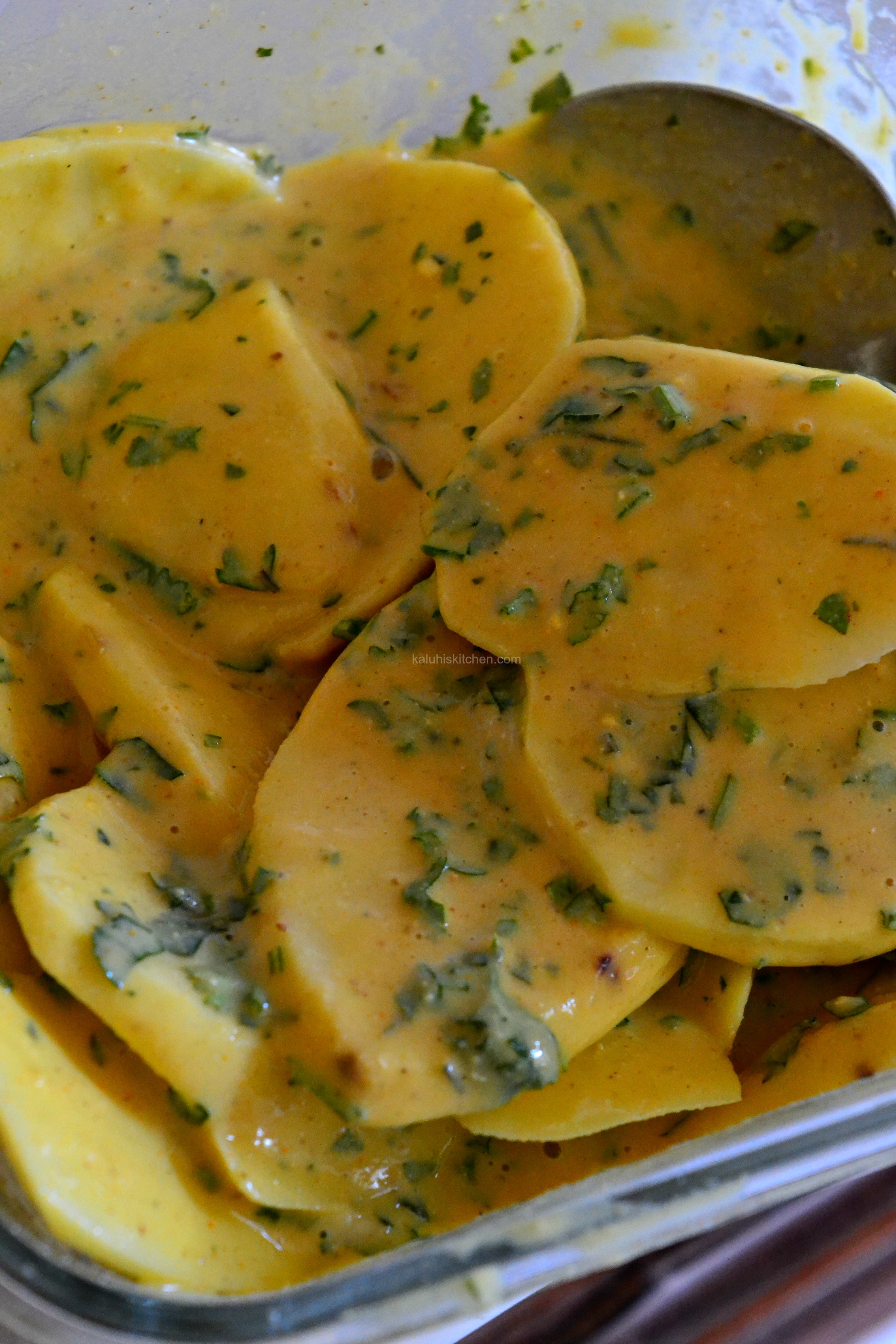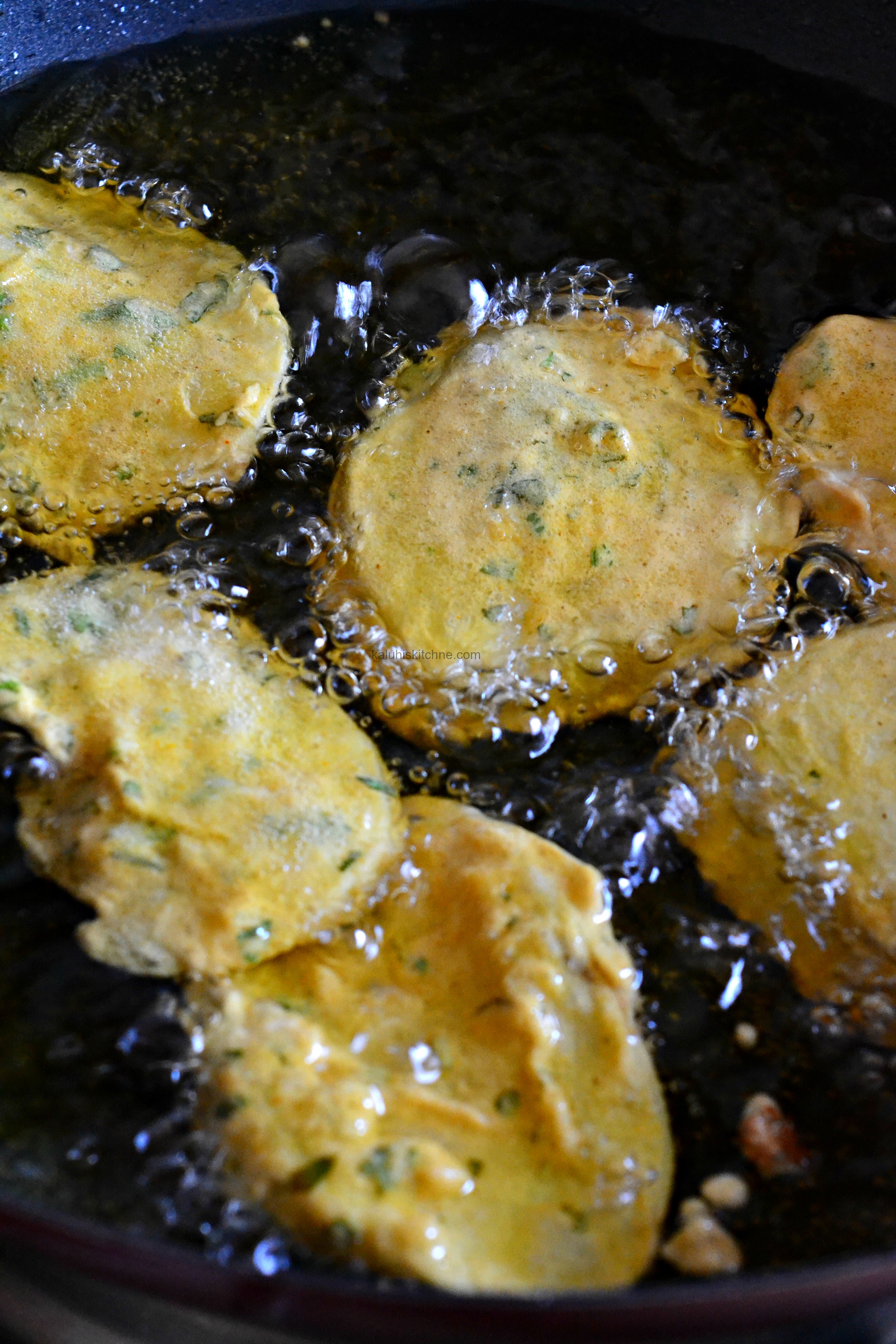 Once cooked through, serve with the honey ukwaju bbq sauce, some veggies and some kuku too. I was soo blown away when I had my first taste and it is safe to say, this was beyond heavenly!!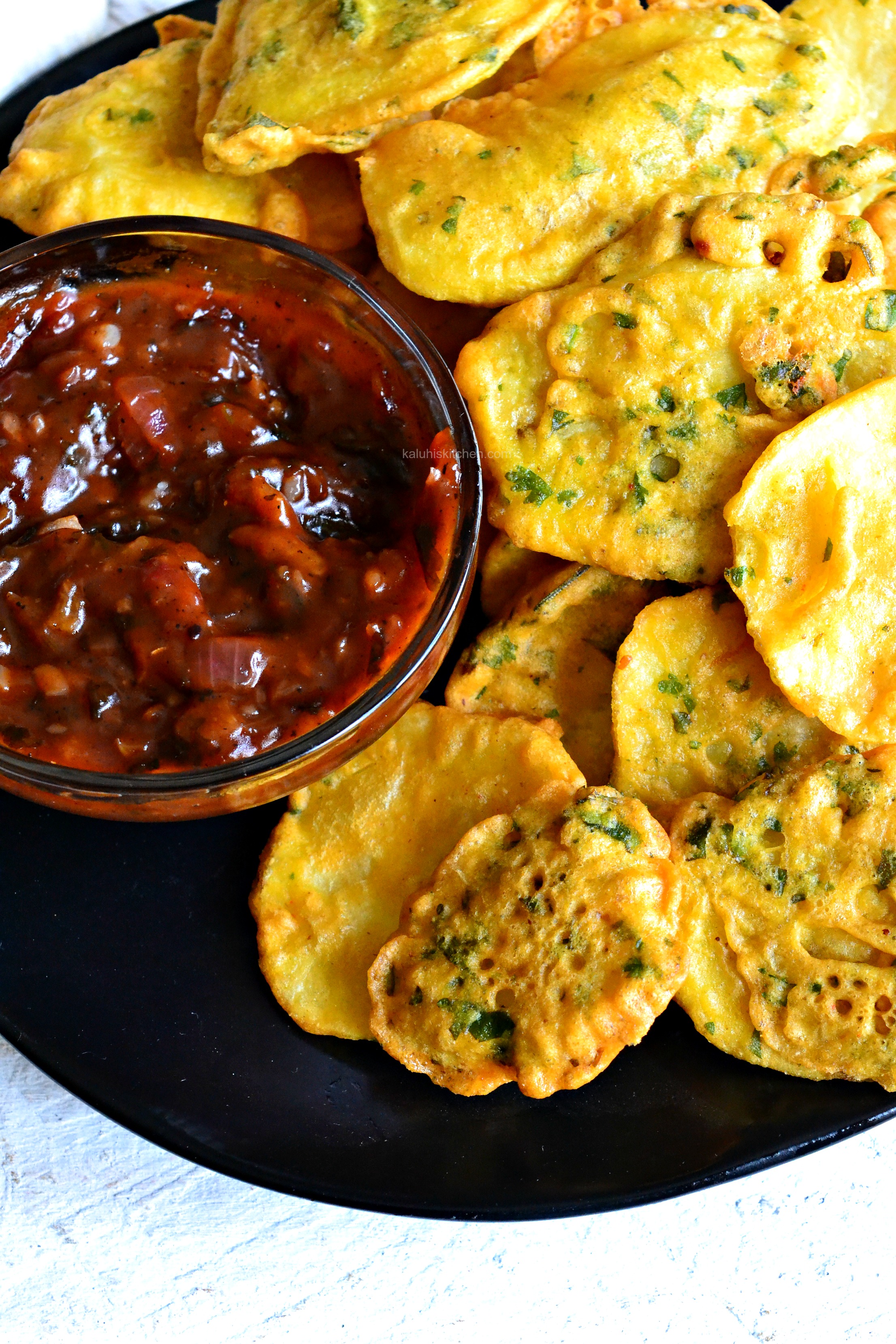 The bhajia were perfectly soft on the inside and the outside, nice and crispy! You can taste the cumin and the rosemary was very assertive too; and those two flavors were picked up so well by the contrasting sweet-sour notes of the honey ukwaju bbq sauce. Perfection!!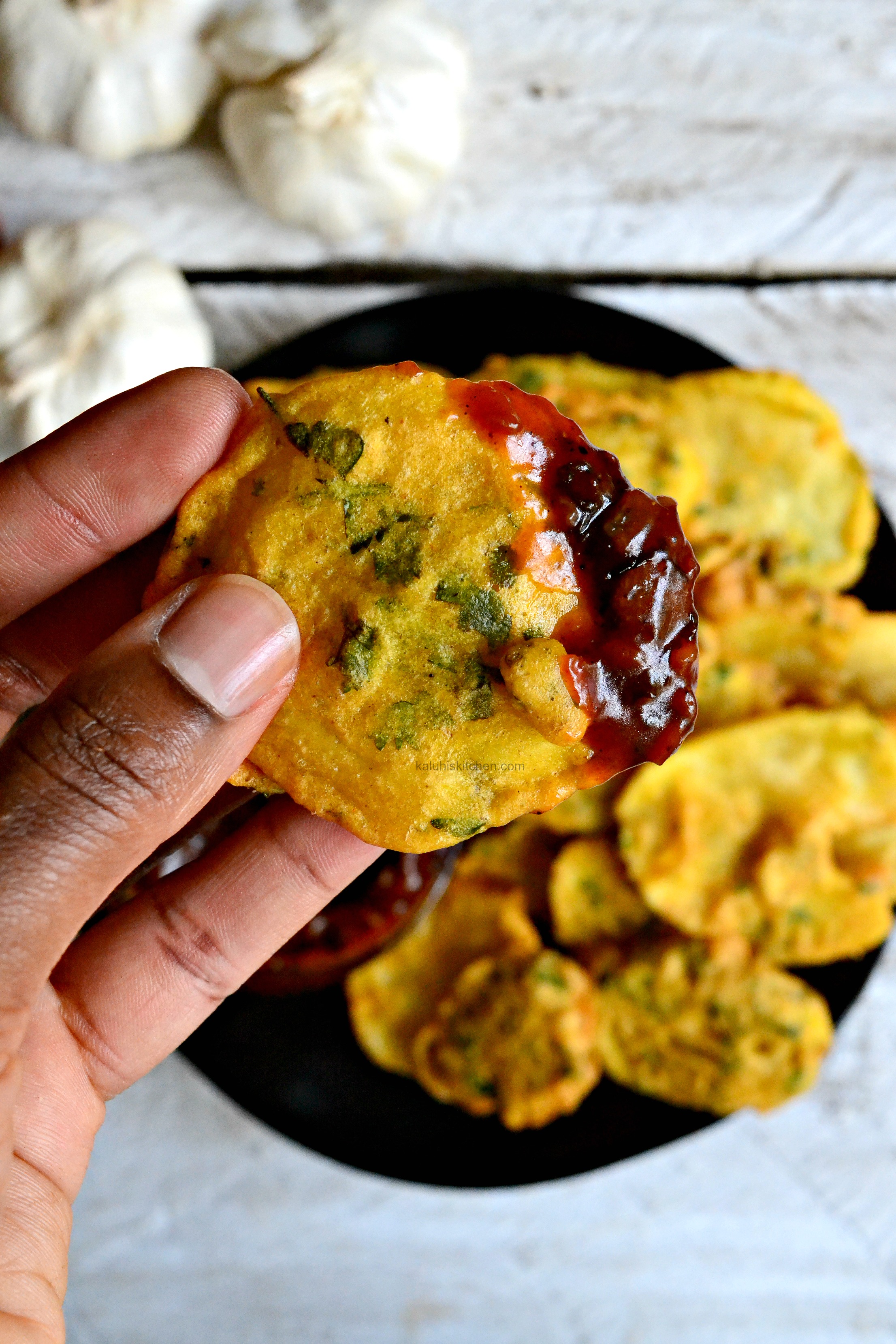 Make sure you try this out. Share the recipe in ALL your whatsapp groups so that everyone enjoys this over Easter. Subscribe to my channel, try this out & snap a pic once you cook this and DM it to me on any platform! I would love to show you off!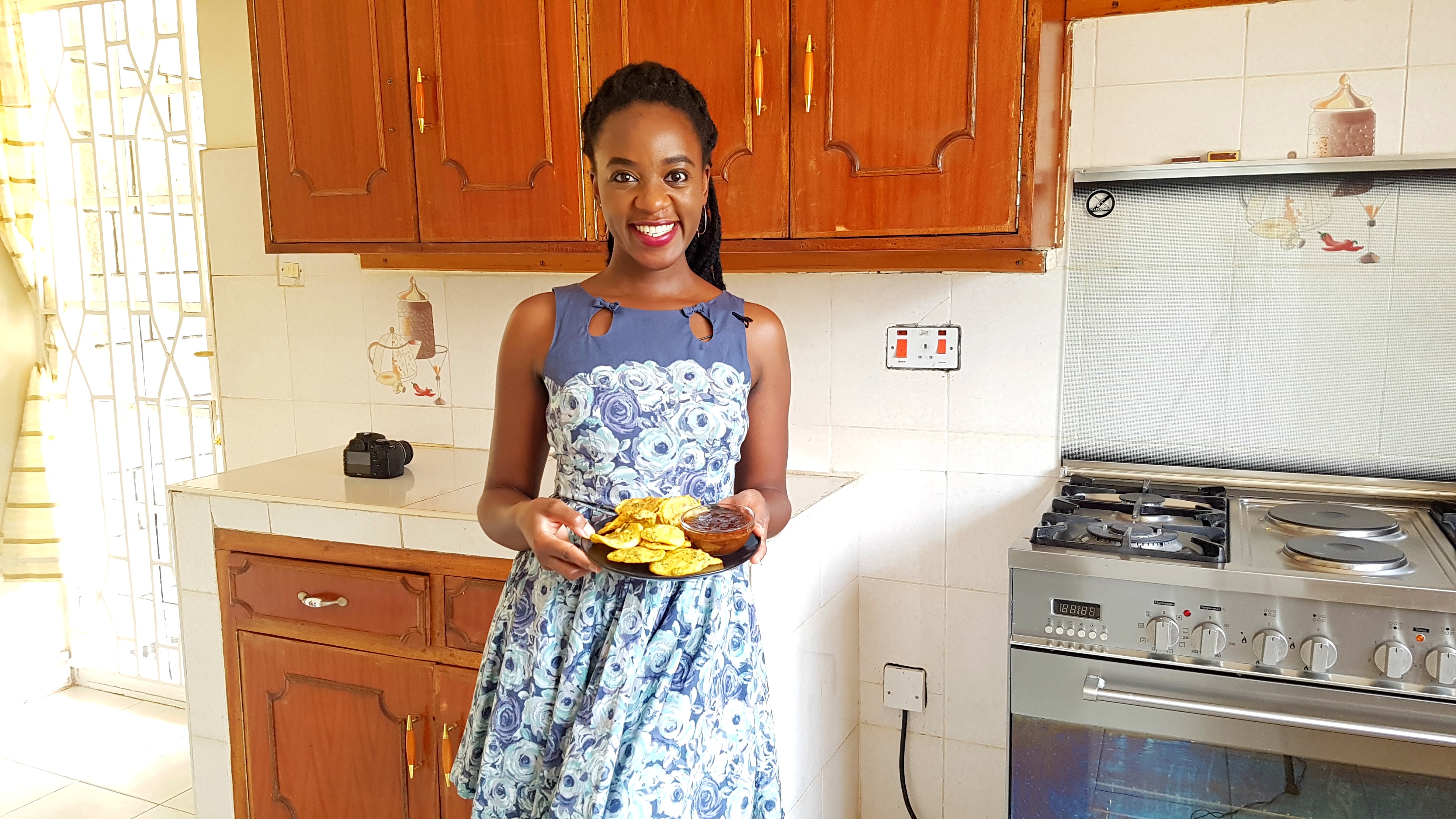 Cheers!
---
Get your downloadable recipe here :))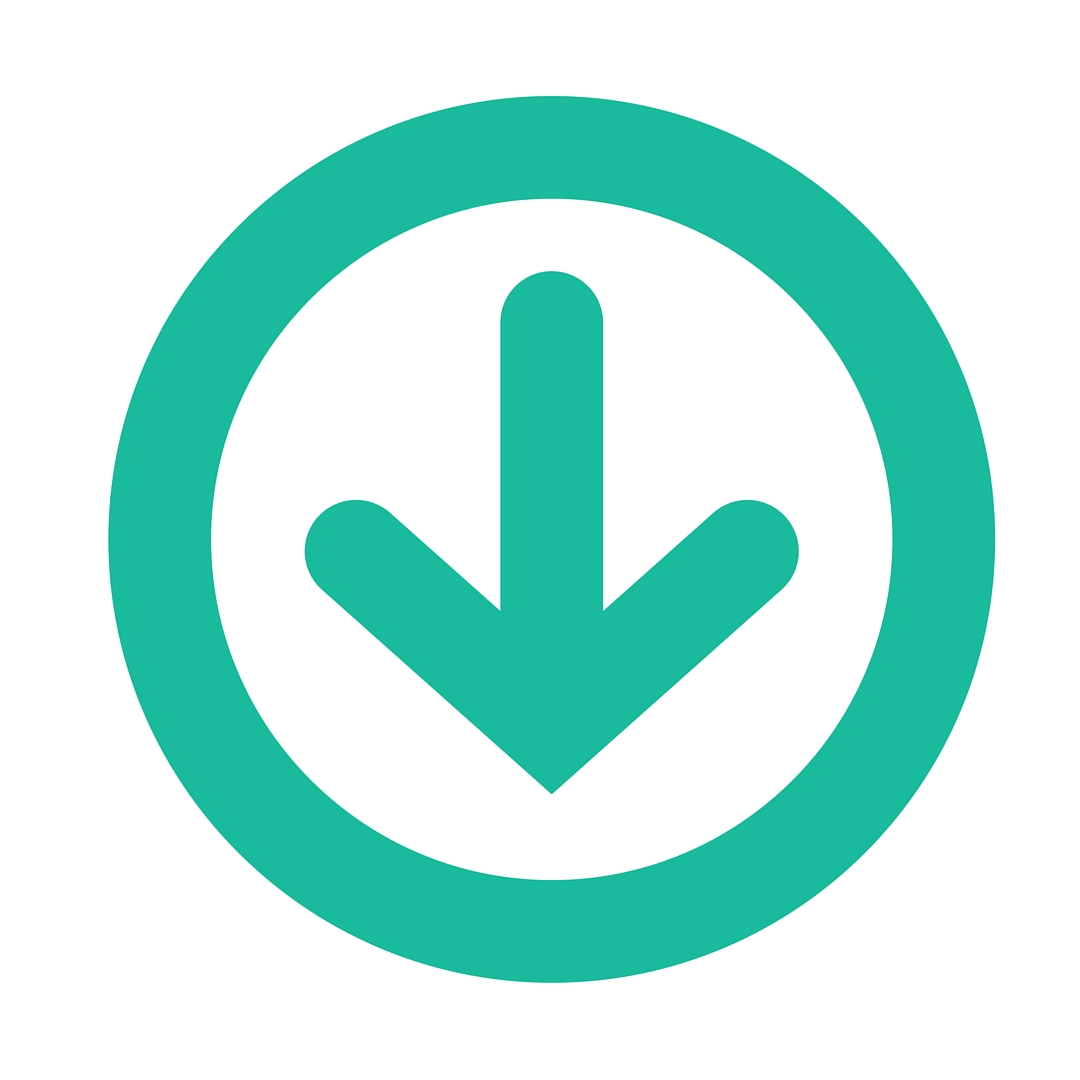 ---
All content and images are copyright protected by



Do not copy in part or whole without giving due credit.
---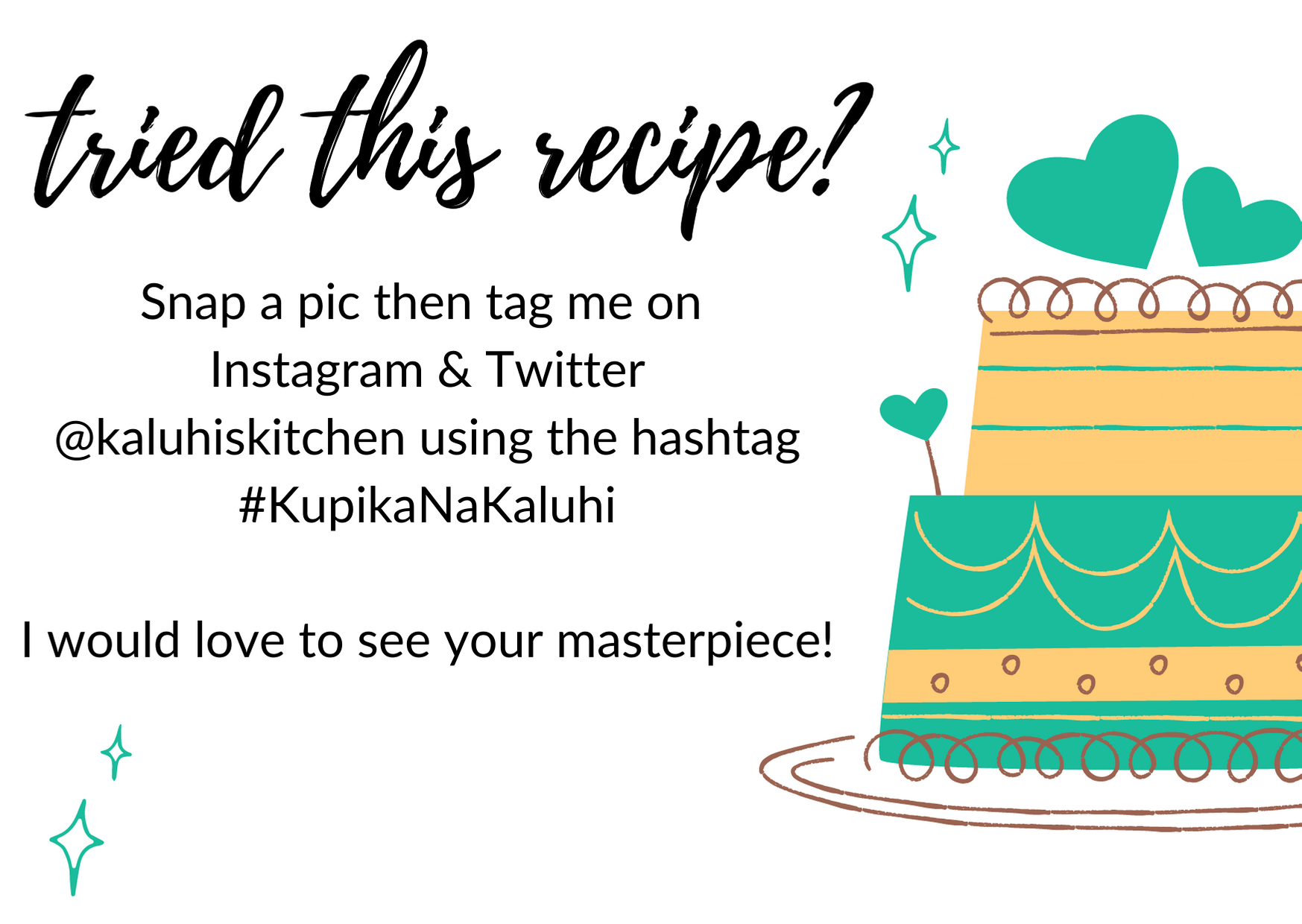 ---