In our home, like most homes, we always have fresh fruit in the house. Considering we live in a country that a bounty of fresh fruit and vegetables, we take full advantage of that. My sister had brought home some tree tomato (tamarillo) after her visit to Naivasha. It is one of her favorite fruit and she buys them in such large quantities. My mom insisted that everyone have four after our meals so that they do not get spoilt. "Kila mtu achukue nne nne!!" (Everyone should have four!") She would insist. Because we were soooo many, and we did not want them to get spoilt, I decided to incorporate them in my salads and in some of new recipes I was developing. These cinnamon pancakes with lime tree tomato sauce were then conceived! Ever wondered how a hug would look and taste like if it were food? Well, search no more! It would look and taste like my cinnamon pancakes with tree tomato sauce.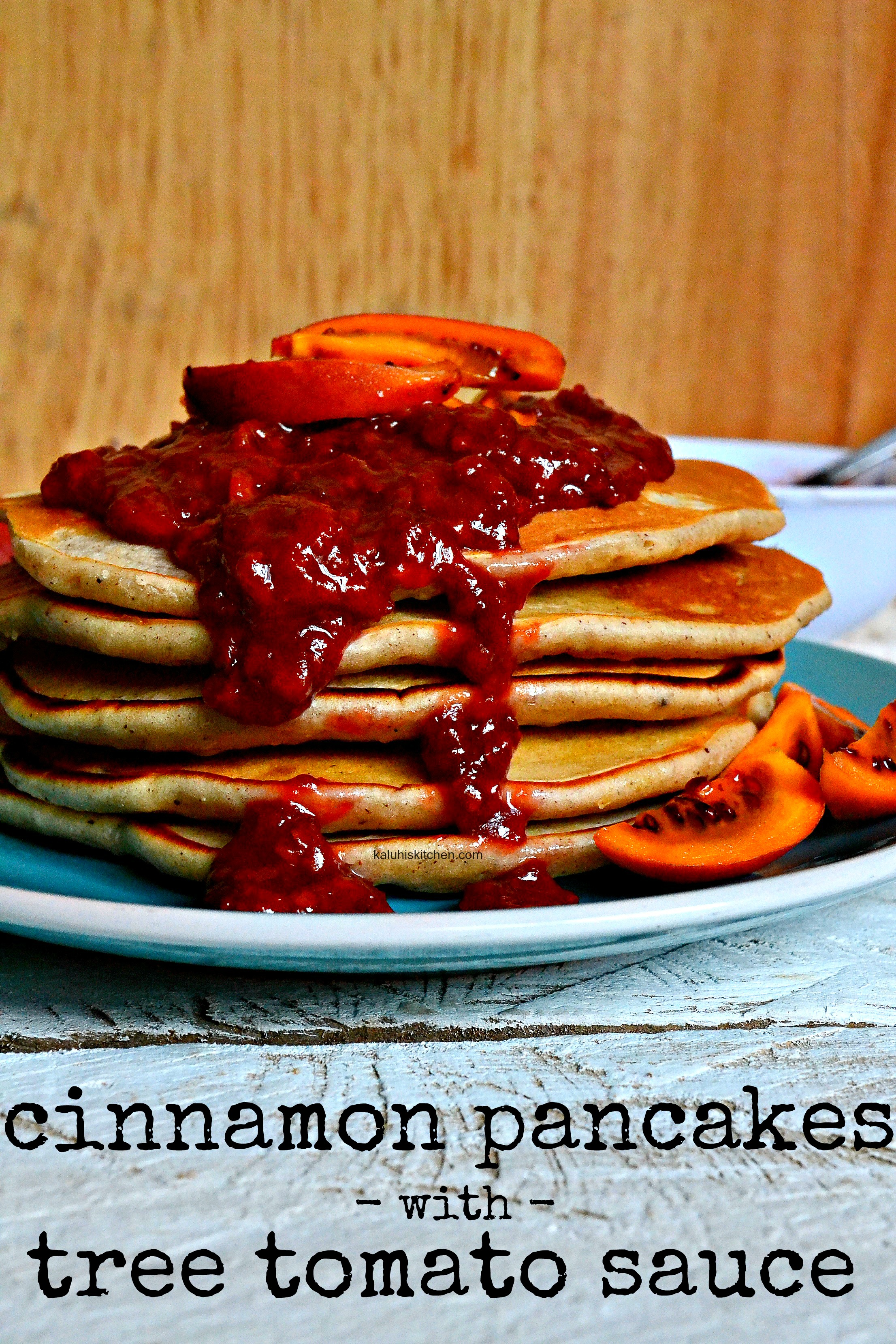 PREP TIME: 5 MIN      COOK TIME:  20 MIN     SERVES: 1
Cinnamon Pancakes Ingredients: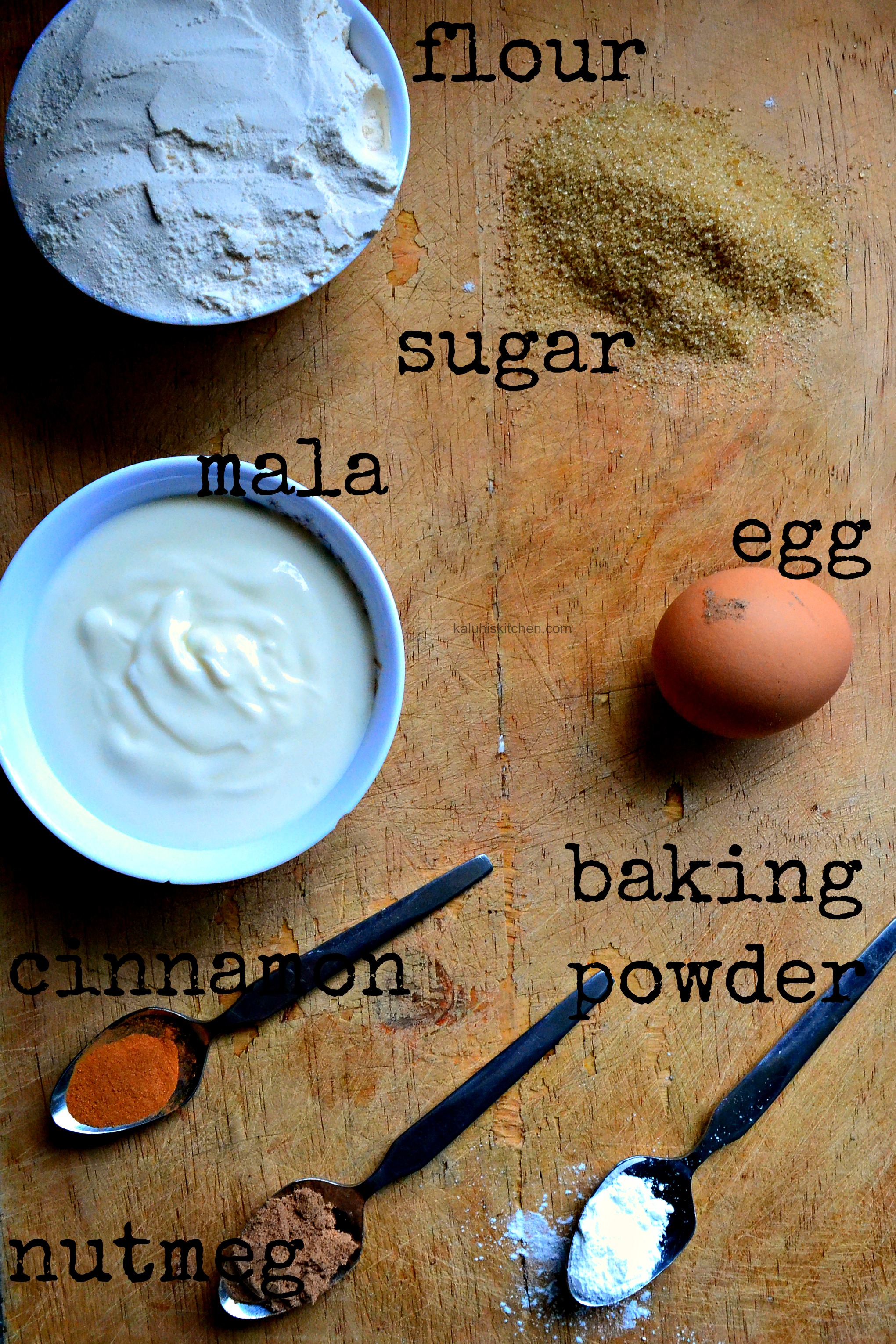 1 cup or flour
3/4 cup of mala (or buttermilk)
1/2 a teaspoon of baking powder
1/2 a teaspoon of baking soda
1/2 teaspoon of ginger
4 tablespoons of sugar
1/2 a teaspoon of nutmeg
1/2 a teaspoon of cinnamon
For the sauce: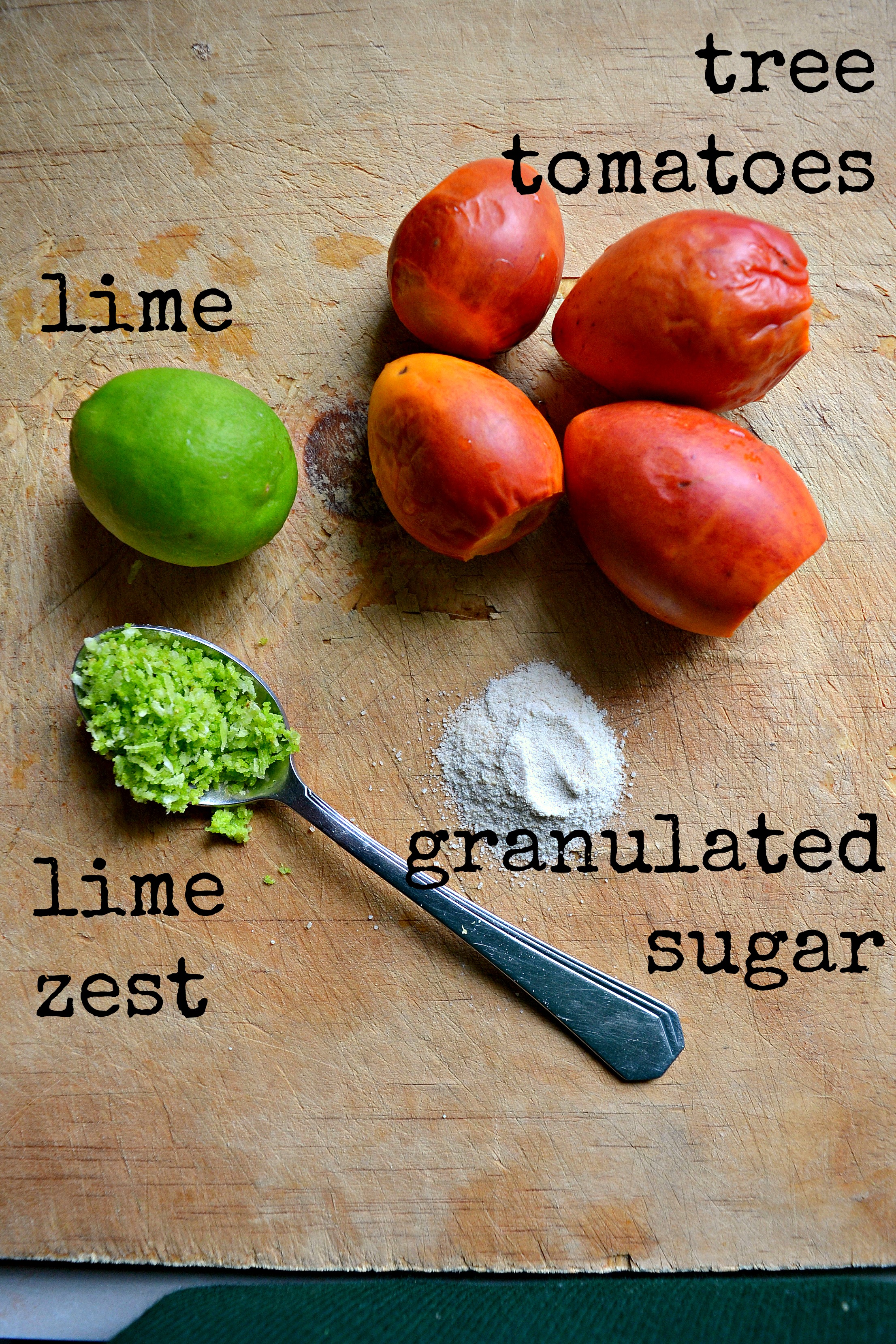 4 Tree tomatoes (Tamarillo)
2 tablespoons of granulated sugar
1 teaspoon of lime zest
½ a lime, juiced
Method
Peel and dice your tree tomato. Place this in a small sufuria together with lime zest, lime juice and 2 tablespoons of granulated sugar. Allow to simmer until the fruit turns syrupy and changes from bright orange to red. It will change from this: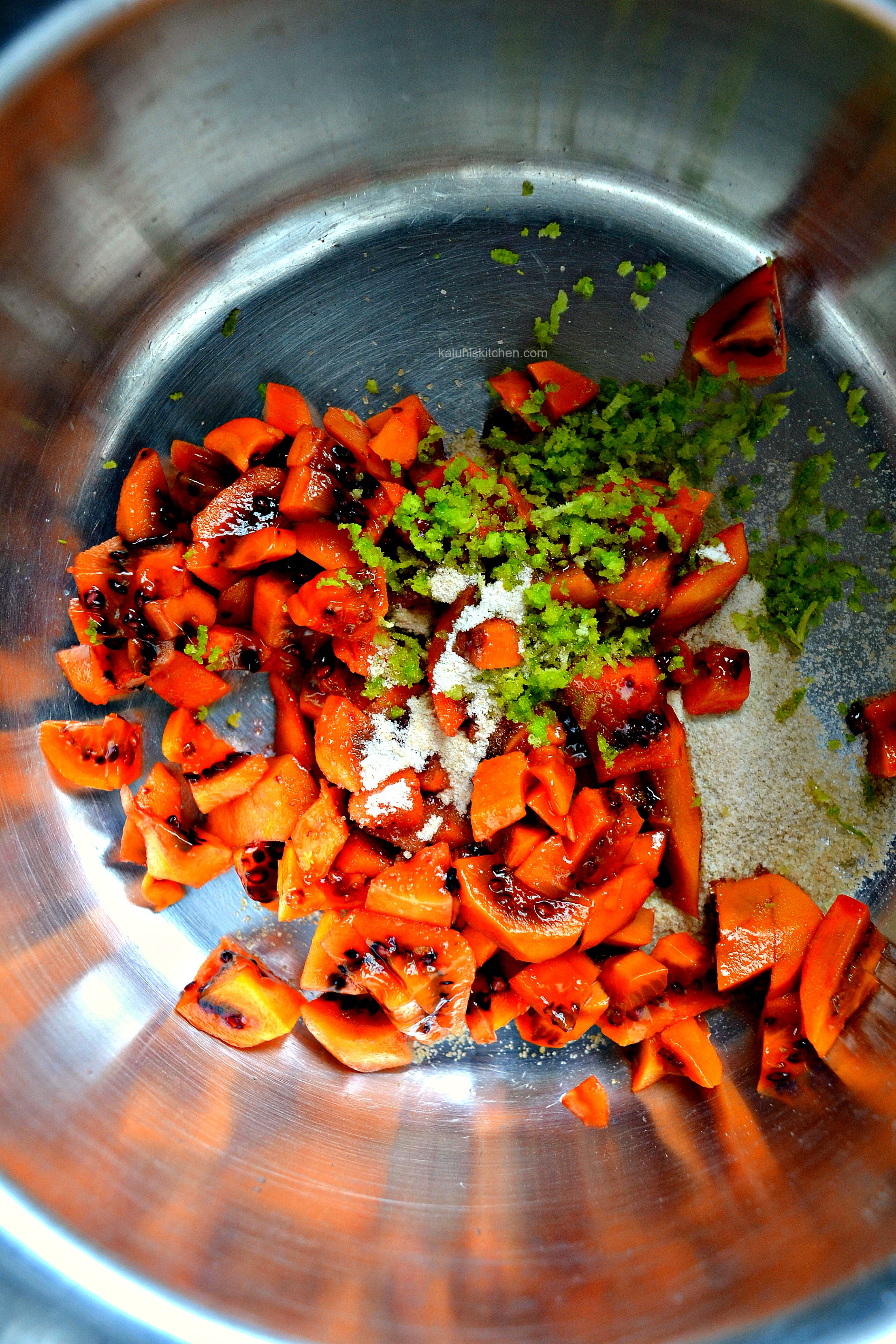 To this: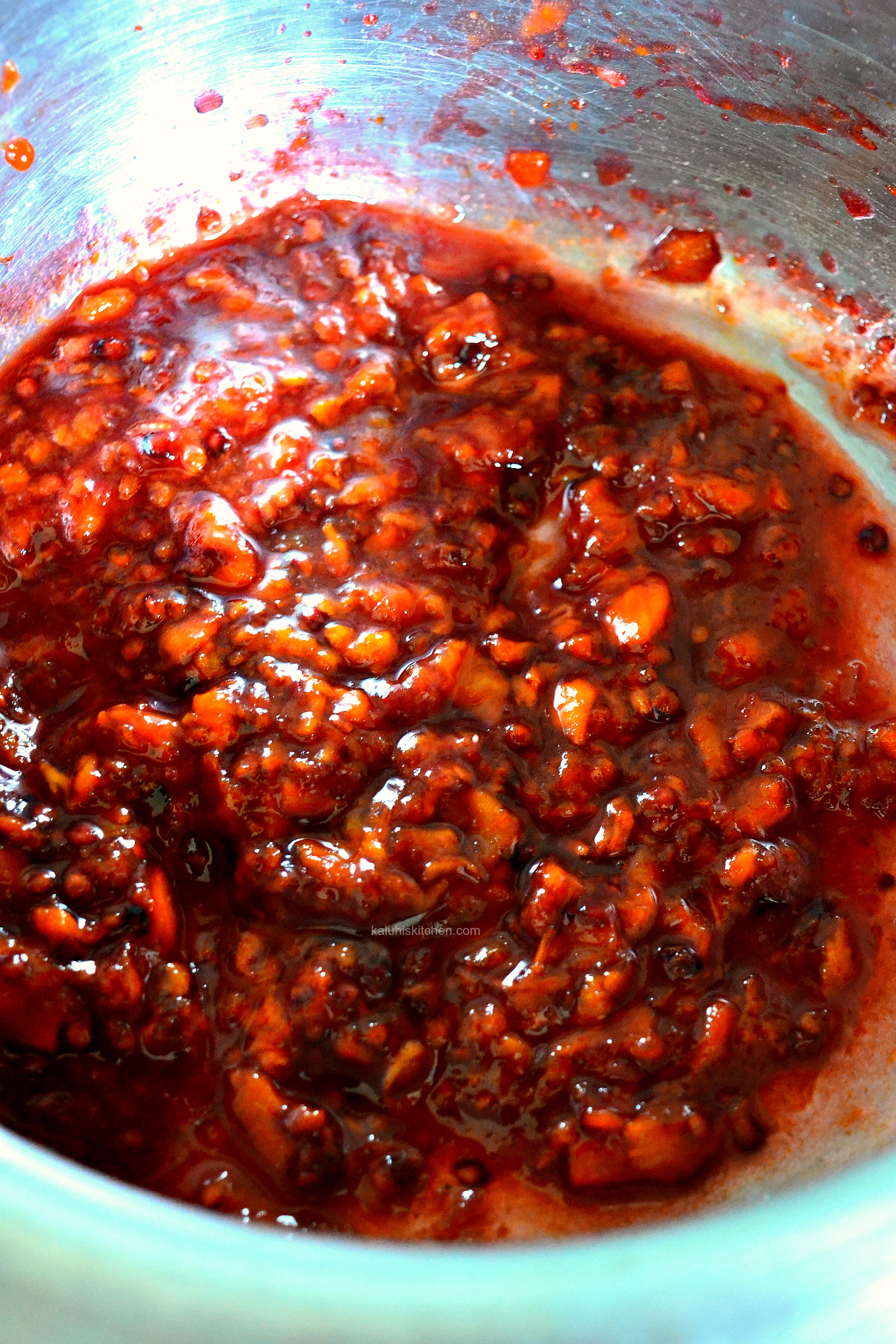 And finally to this deep, red thick sauce with uniform consistency.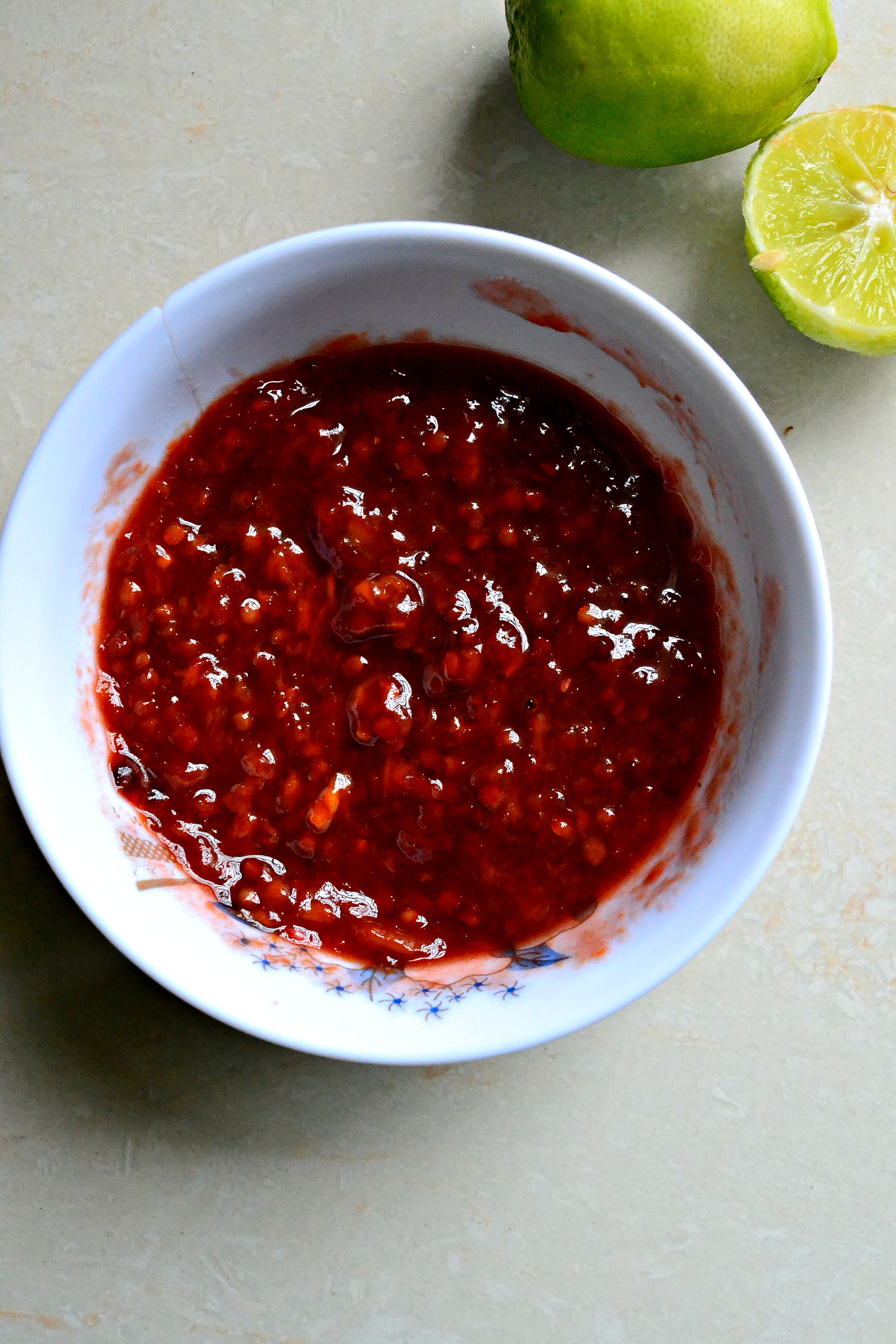 Cooking down the sauce will take about 15 minutes. Do not rush the process as it is important for all the flavors to meld and the fruit to cook down. After it is done serve and allow to cool to room temperature.
Now for the pancakes :)). Beat the egg and the sugar for about 5 minutes or until it becomes frothy and becomes pale yellow.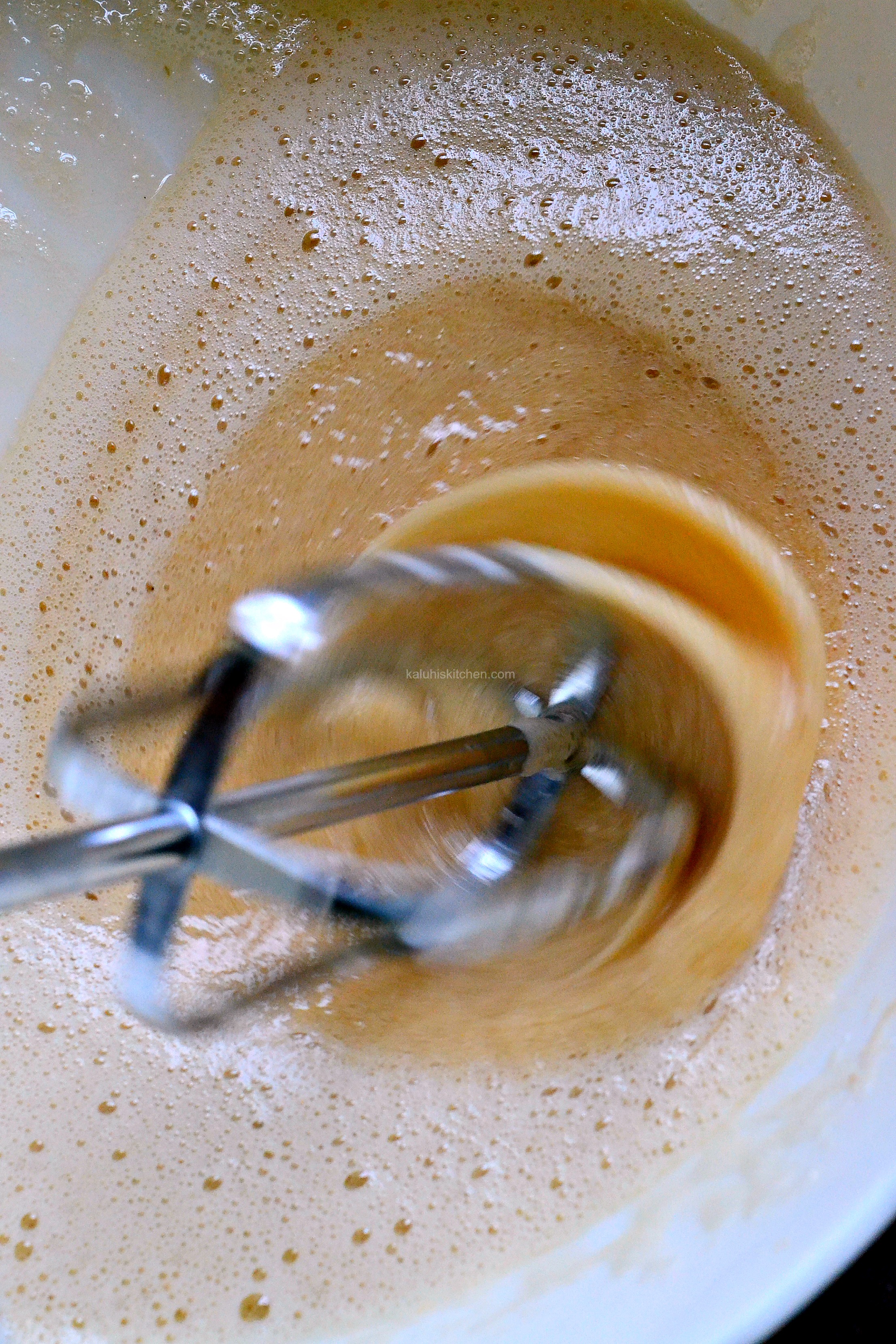 Then in a separate bowl, mix all the dry ingredients (flour, nutmeg, cinnamon, baking soda, baking powder) then add this to the egg-sugar mix. I find the flavor of cinnamon a bit on the over powering side, that is why I added nutmeg (I loooove nutmeg) to temper the taste of the cinnamon.
Add your mala slowly while mixing everything together until just combined. Do not over-mix.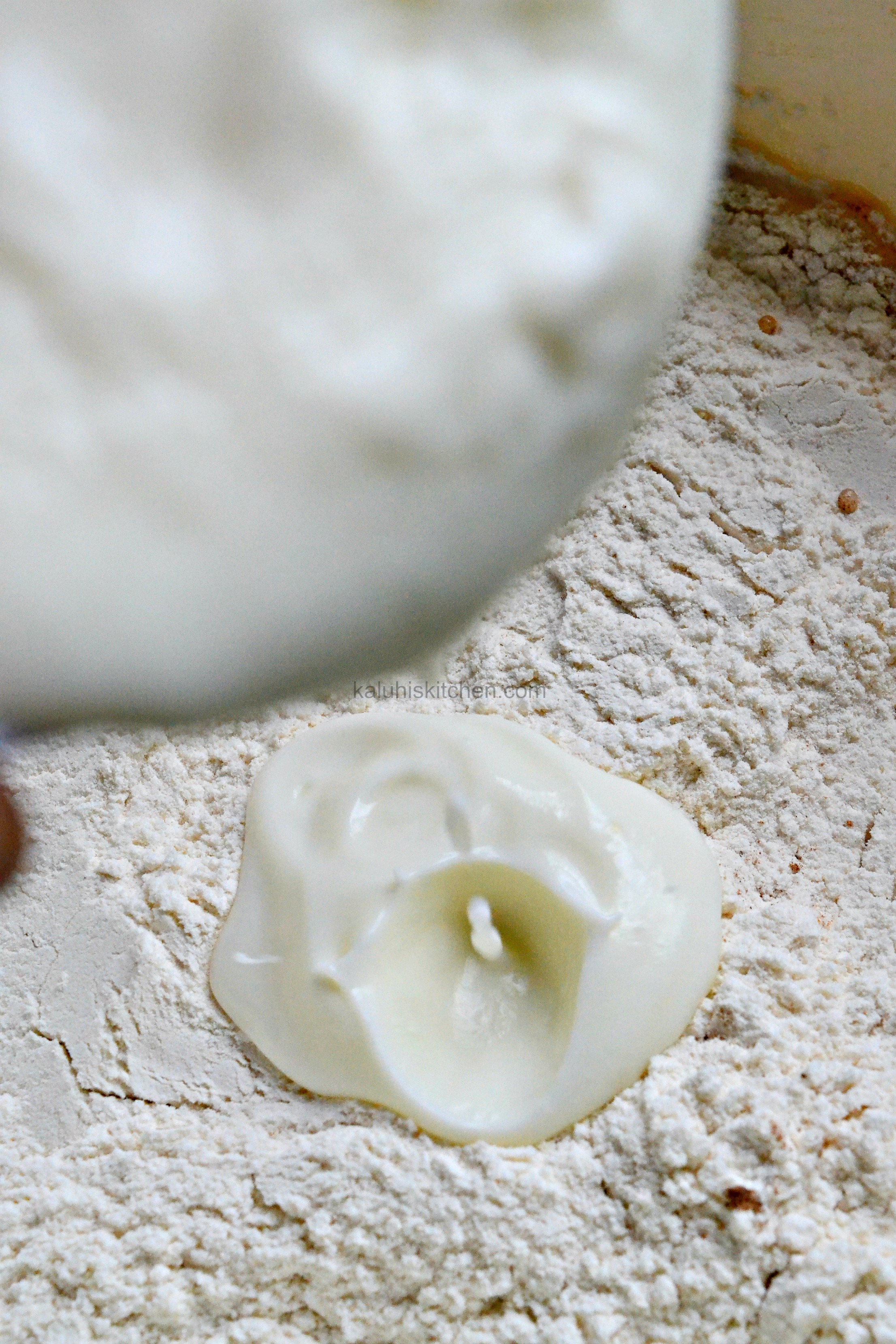 Mala is a Kenyan fermented milk drink with the same consistency as yogurt albeit sour. You may be wondering, why did I use mala instead of milk? Well, mala makes the pancakes super moist and super fluffy; two qualities which may be a bit dodgy to achieve with milk. We had this discussion on twitter and many of you agreed with me. Mala can be used in savory dishes like meat marinades and sweet ones like these cinnamon pancakes. Depending on the part of the world you are reading this from, you can substitute mala with Kefir, Amasi, Buttermilk or greek yoghurt as those have the same properties as our Kenyan Mala.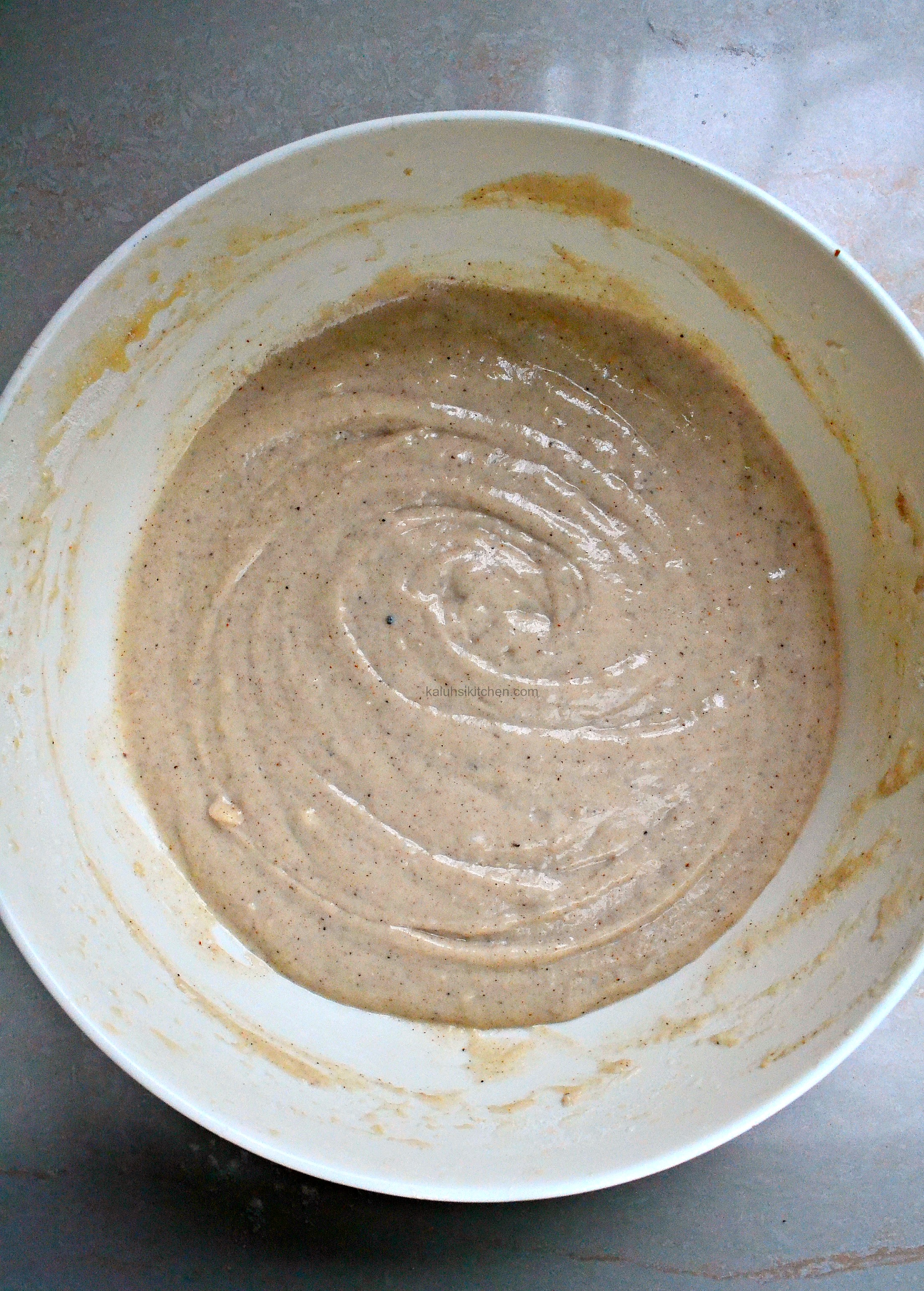 Lightly grease your frying pan, and ladle your batter on it once it is hot enough. Allow at least 2 minutes on each side, with your pan on medium high. This allows the inside to cook and the outside to have an appetizing golden brown color.
Then once they are done drizzle your lime tree tomato sauce and serve.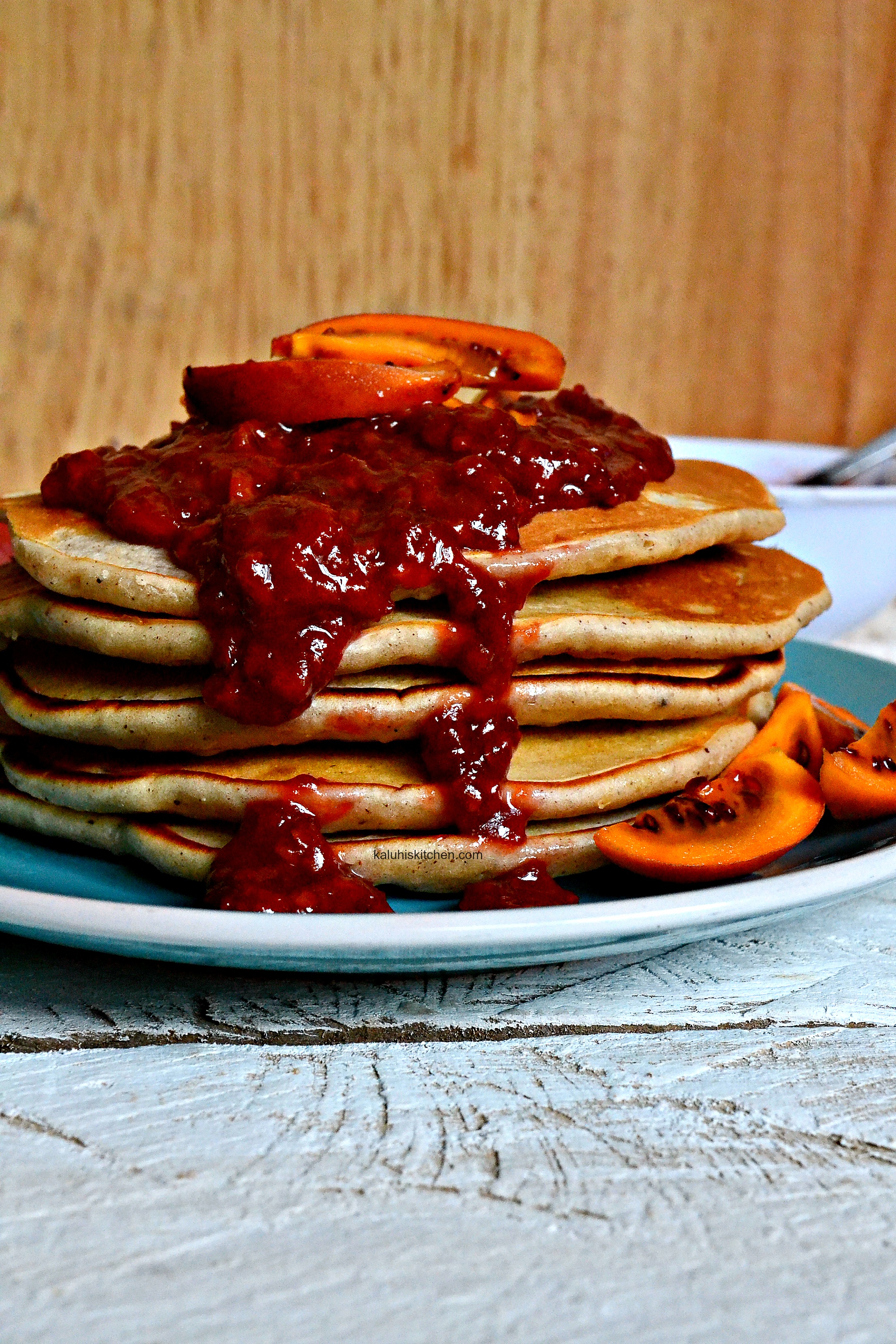 Can we first appreciate the beautiful color of this sweet zesty sauce? It has just four ingredients yet the flavors are so full! The rich tree tomato sauce beautifully complimented the fluffy, moist pancakes, whose cinnamon-nutmeg flavor really stood out! This would without doubt be a favorite at your brunch/ breakfast banquet! <3
After you try out these cinnamon pancakes, you have to (if you haven't already!) try out my other pancake recipes: my pear and nutmeg pancakes, my mango ginger pancakes and by banana oat pancakes.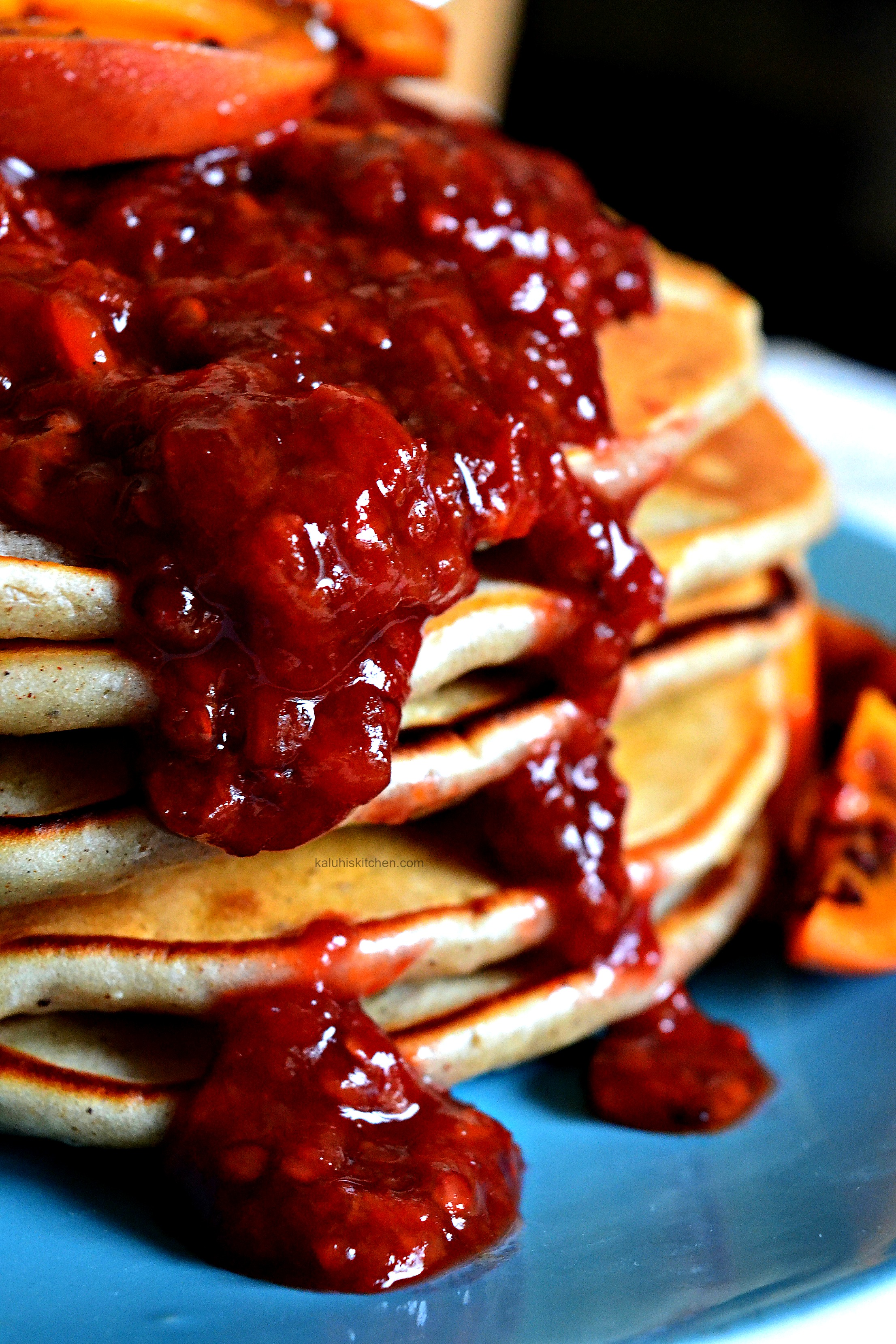 You can try making this sauce with mangoes, peaches, guavas or any other fruit that has low acidity and is sweet. And if you are feeling particularly naughty, splash a bit of rum/brandy while cooking the sauce and instantly elevate your flavors! I don't know about you, but that is exactly what I am going to do next time I make these cinnamon pancakes!!
Keep it sweet as always! <3
-K
---
Get your downloadable recipe here :))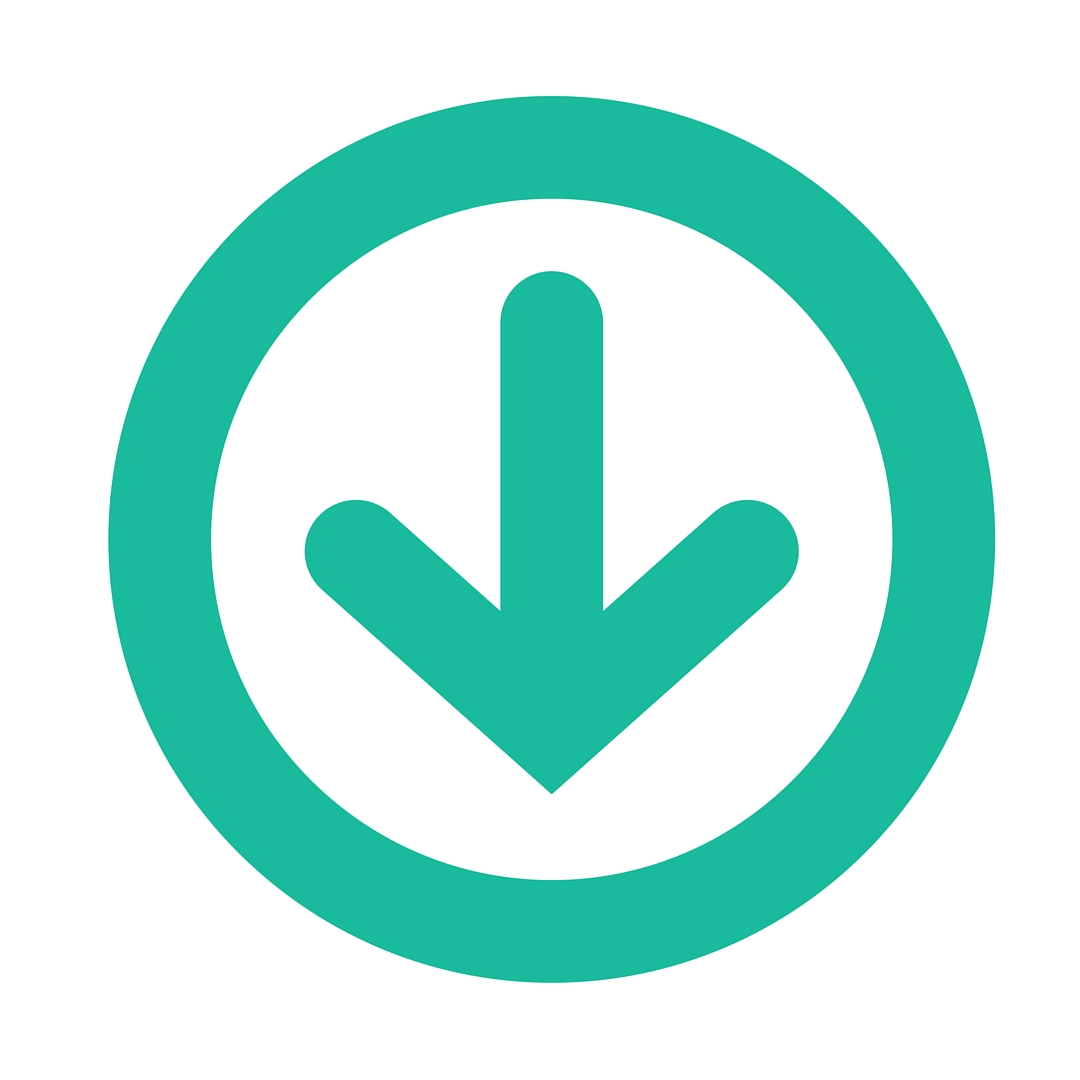 ---
All content and images are copyright protected by



Do not copy in part or whole without giving due credit.