Am I the only one who fears upgrading software coz of the very real possibility that you could loose everything?? After putting this off for so long, I finally upgraded my computer to windows 10. And exactly what I was afraid of happened. My computer went into shock, everything went crazy and all I could see was the white screen of death. I put everything on hold until I resolved this. I literally cried at the thought of loosing all my content. After a heart attack, long prayers, sacrificing an unblemished white lamb a short while, everything came back to normal. I realized my computer was just acting up (and I was panicking LOL) and everything was right where I left it.
After getting everything in order, I somewhat felt great that I went one full day without working on the blog. Maybe I really needed that down time to rest and reboot. And I went ahead and gave myself a three day break. As a choleric-melancholic, breaks are always much welcome since this temperament leaves us subject to burn outs. But now, allow me to treat you with something so good, it will take you to another universe.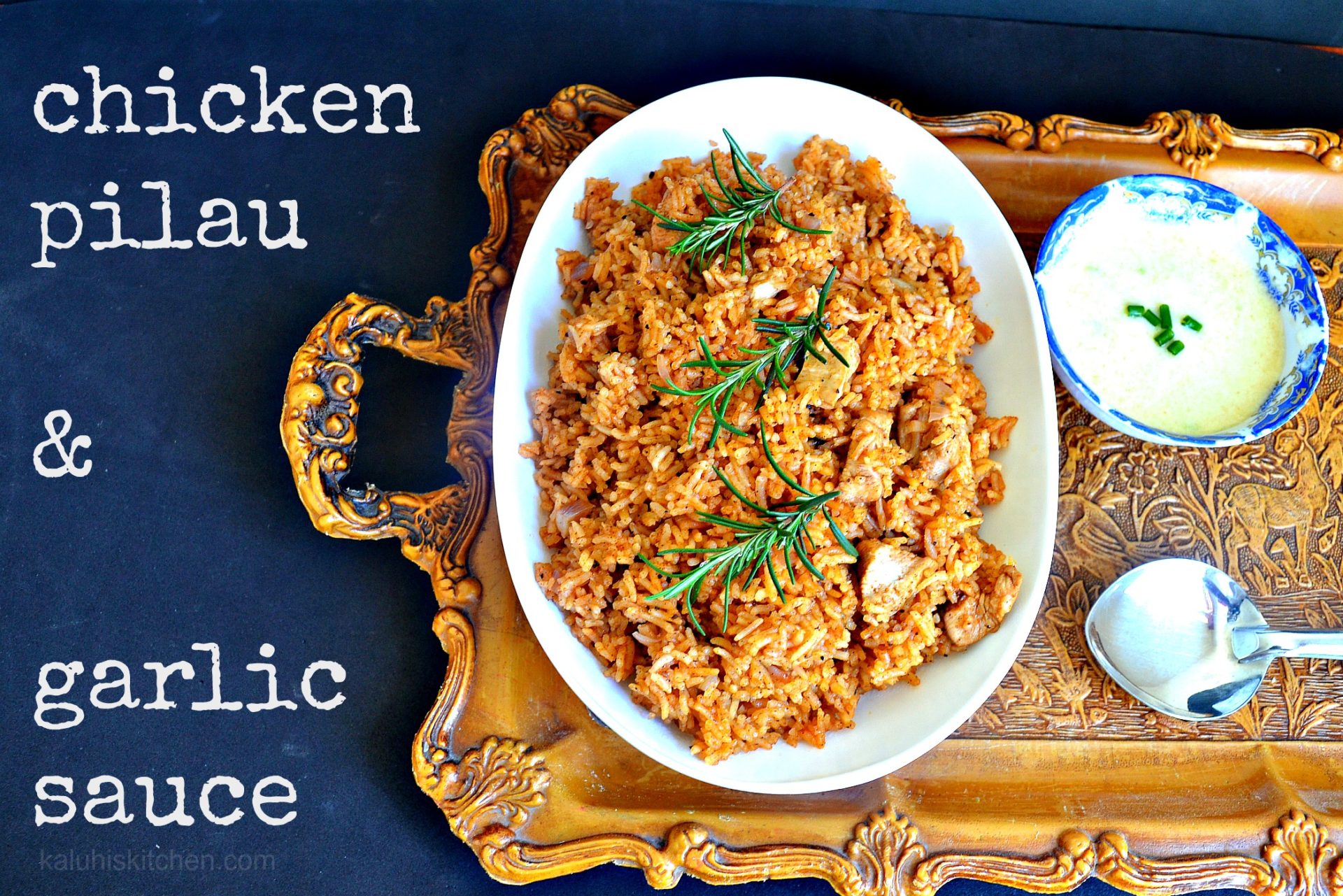 COOK TIME: 40 MINUTES         SERVES:6
Ingredients:
2 cups of pishori rice
2  1/2 tablespoons of pilau masala
1 teaspoon of whole black pepper seeds (optional)
2 tablespoons of tomato paste
Palm size chicken breast, diced
1 red onion, diced
6 cloves of garlic, minced
For the sauce
6 cloves of garlic, minced
1 tablespoon of vegetable oil
1/4 cup of hot water
1/4 a teaspoon of ground mustard
1/8 teaspoon of white pepper
1/2 a cup of heavy cream
Pinch of salt
Method
In a sufuria, add the onion, garlic and the diced chicken breast. Let this cook until the chicken has just turned white. This will take about 3-5 minutes. It will finish cooking during the entire pilau process. Chicken cooks so fast so their is no need of precooking it first before incorporating it to the pilau. However if you are using red meat, ensure it is precooked.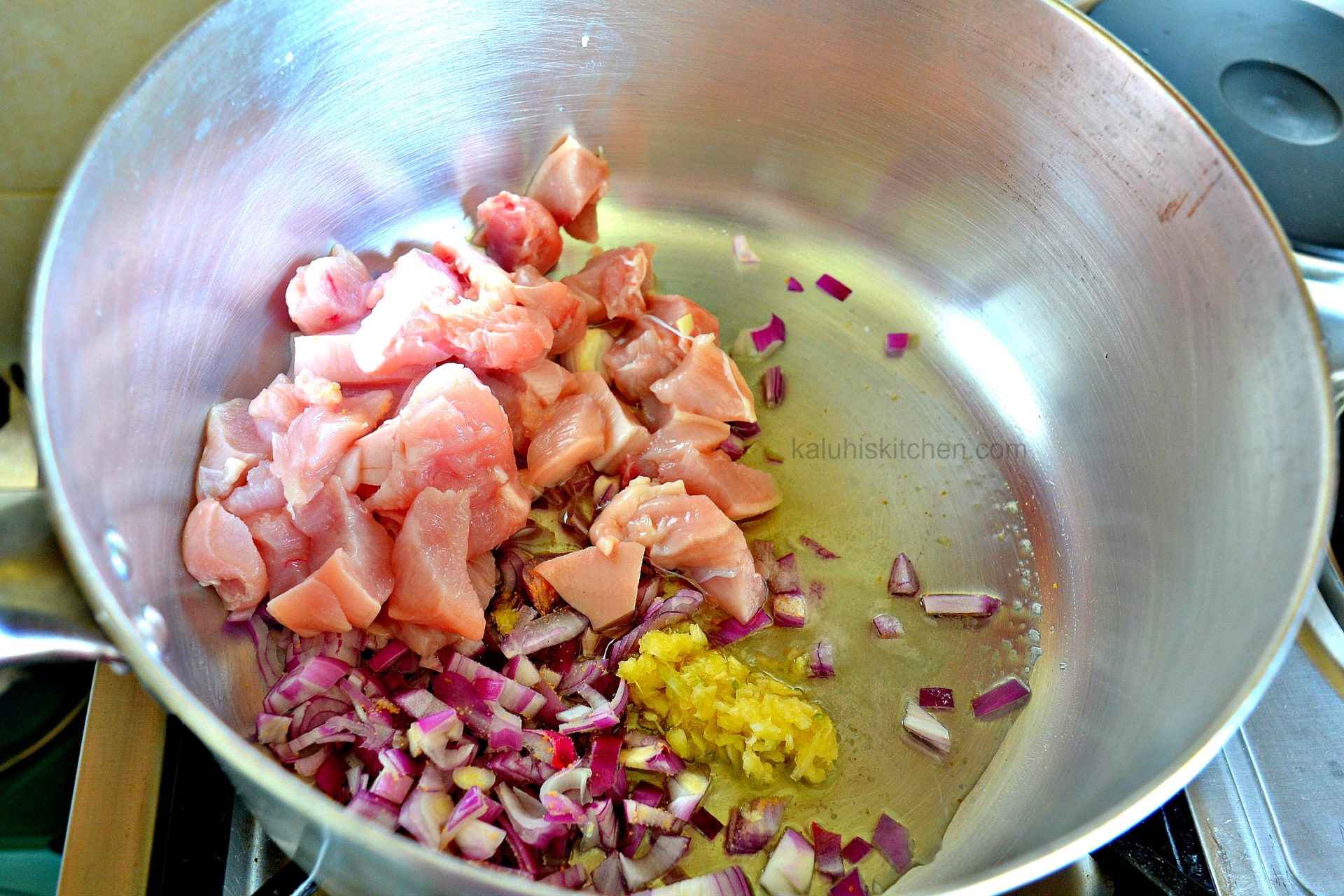 Add the tomato paste and the pilau masala, black pepper seeds and allow this to cook for about 5 minutes. I always use whole pilau masala spices withour fail. They cost around KES.70 and last quite long. I toast them for some time them grind them and store them in a jar for future use. They have a more intense flavor compared to the already ground pilau masala.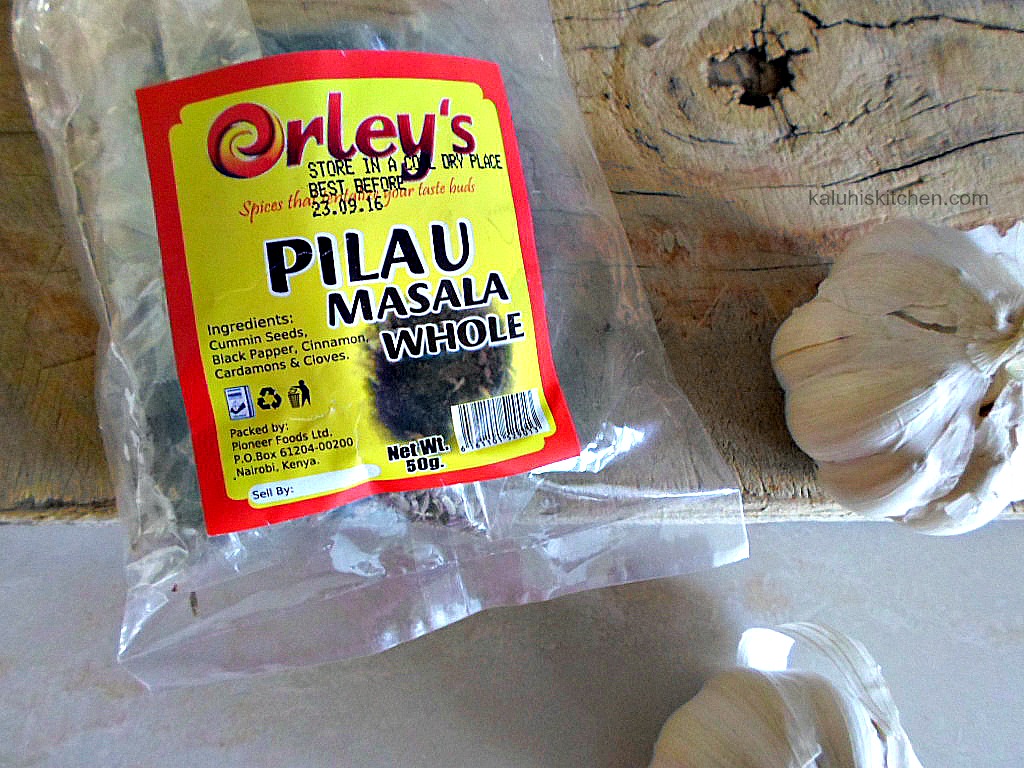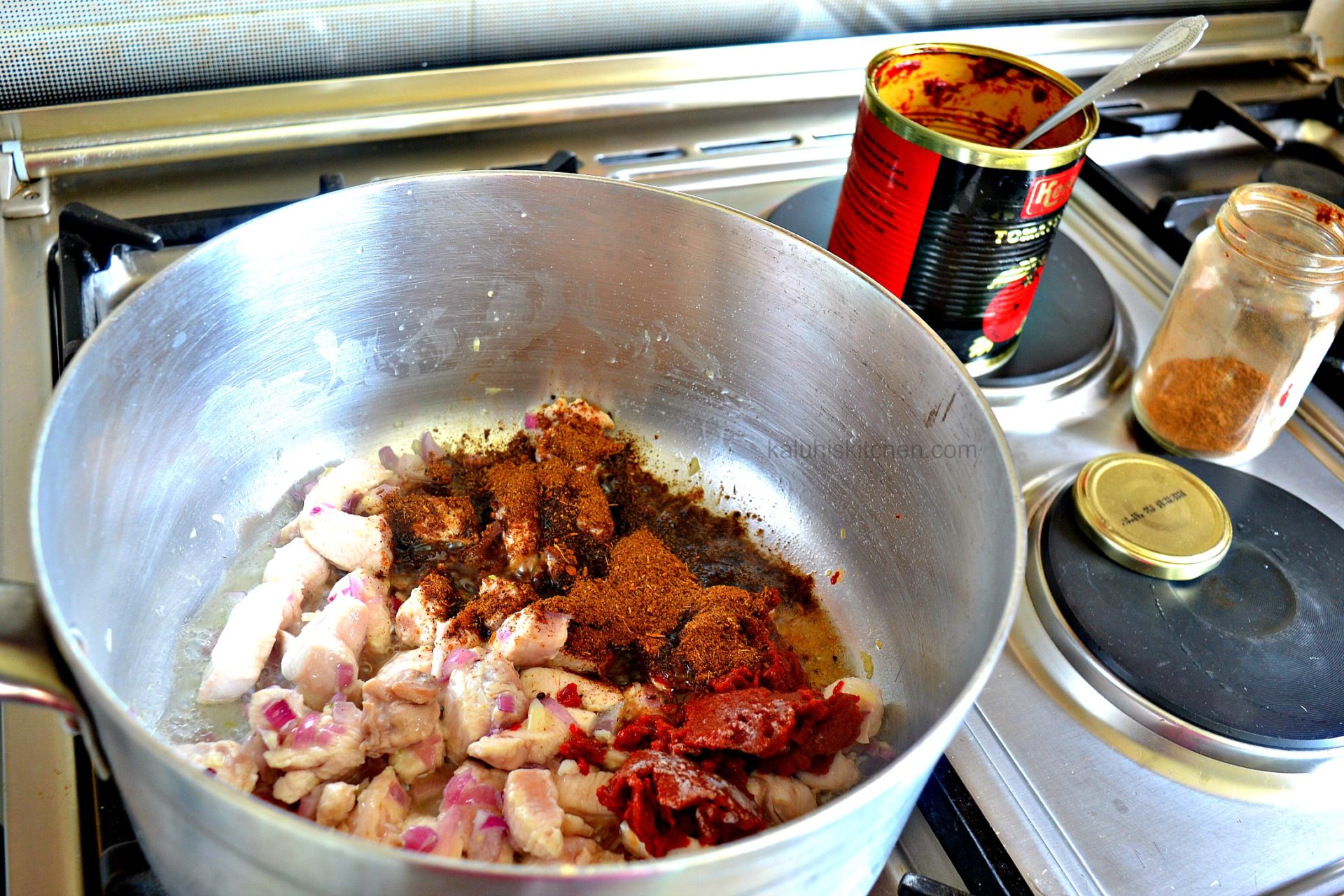 I added whole black pepper seeds because I enjoy bursts of pepper while eating pilau. This is a personal preference, however if you find this too intense, you can leave these out. Also,I prefer cutting up my chicken into small pieces for my chicekn pilau as opposed to throwing in entiredrumsticks and wings. By cutting up the chicken, the overall dish is neater and allows you to have a taste of everything in a single bite.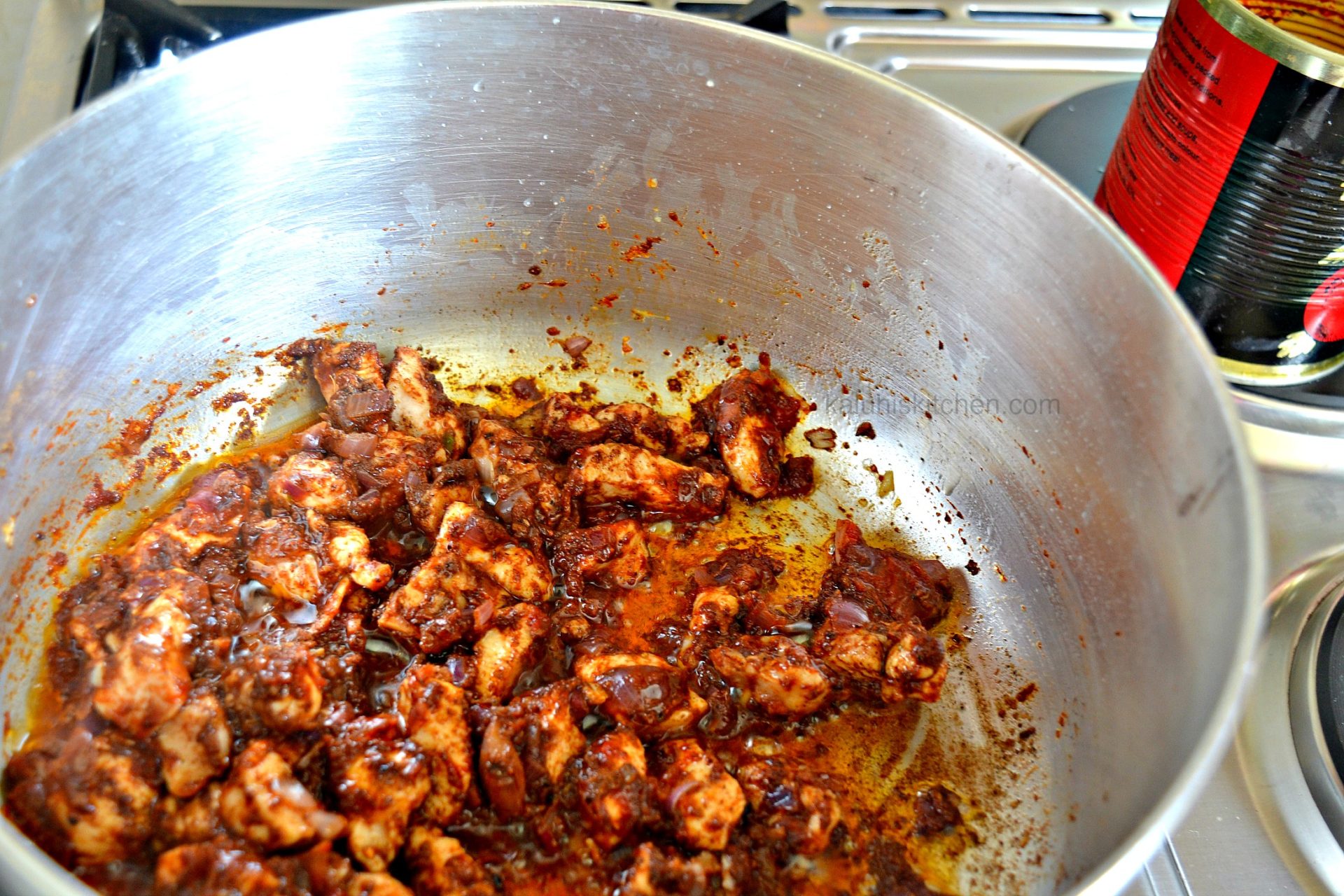 Add the rice together with some hot water (Remember loves, the ratio of rice:water should always be 1:2 for perfect singular rice). Mix everything, cover with a lid and allow it to cook down. After the water has totally gone down, turn down the heat to low.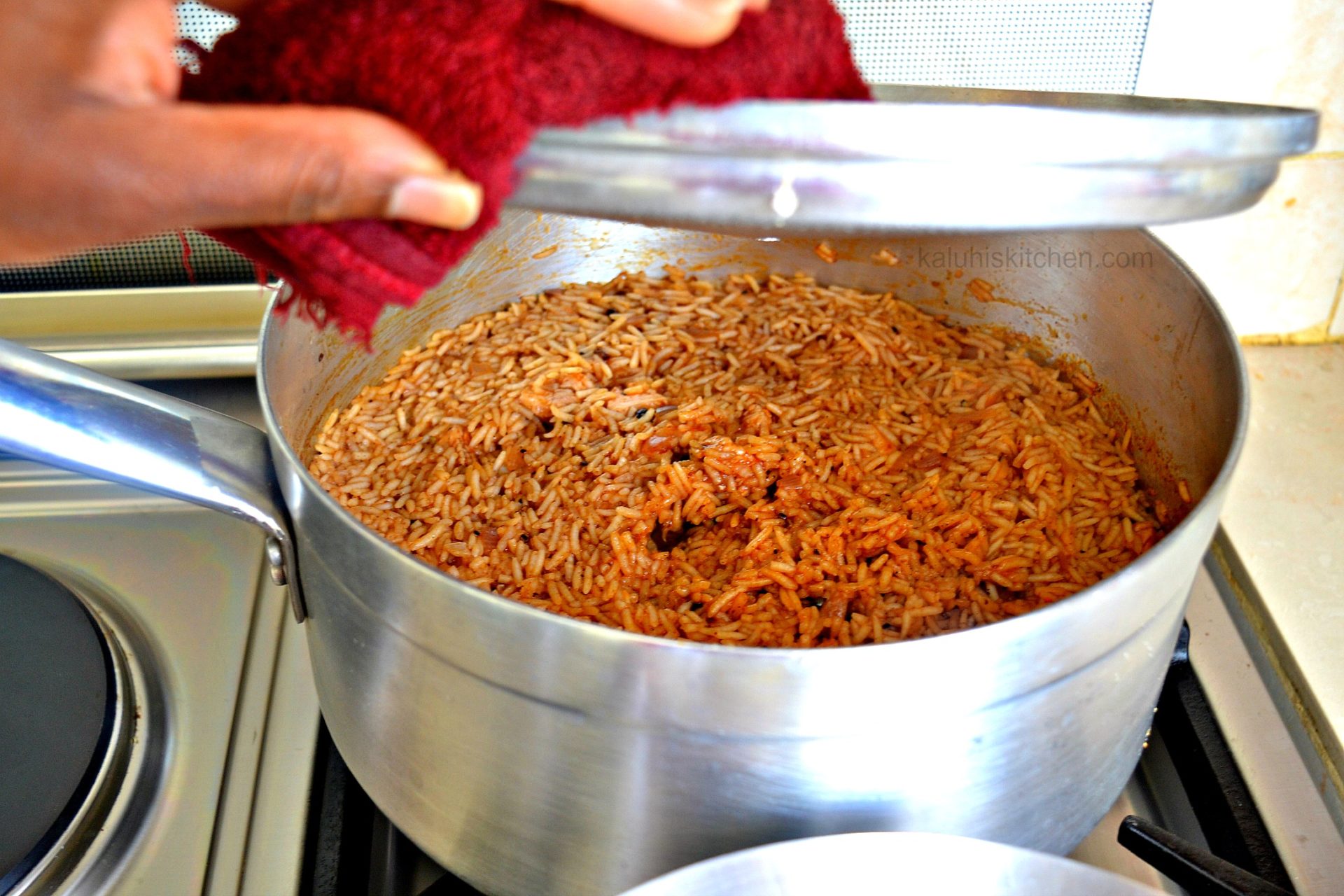 While this is going, work on the sauce. Add the minced garlic in a sufuria with the heated vegetable oil. Once the garlic has softened (not browned), add the heavy cream, salt, mustard and the hot water. Mix it all up and turn down the heat to low. Let this simmer until the entire mixture has thickened.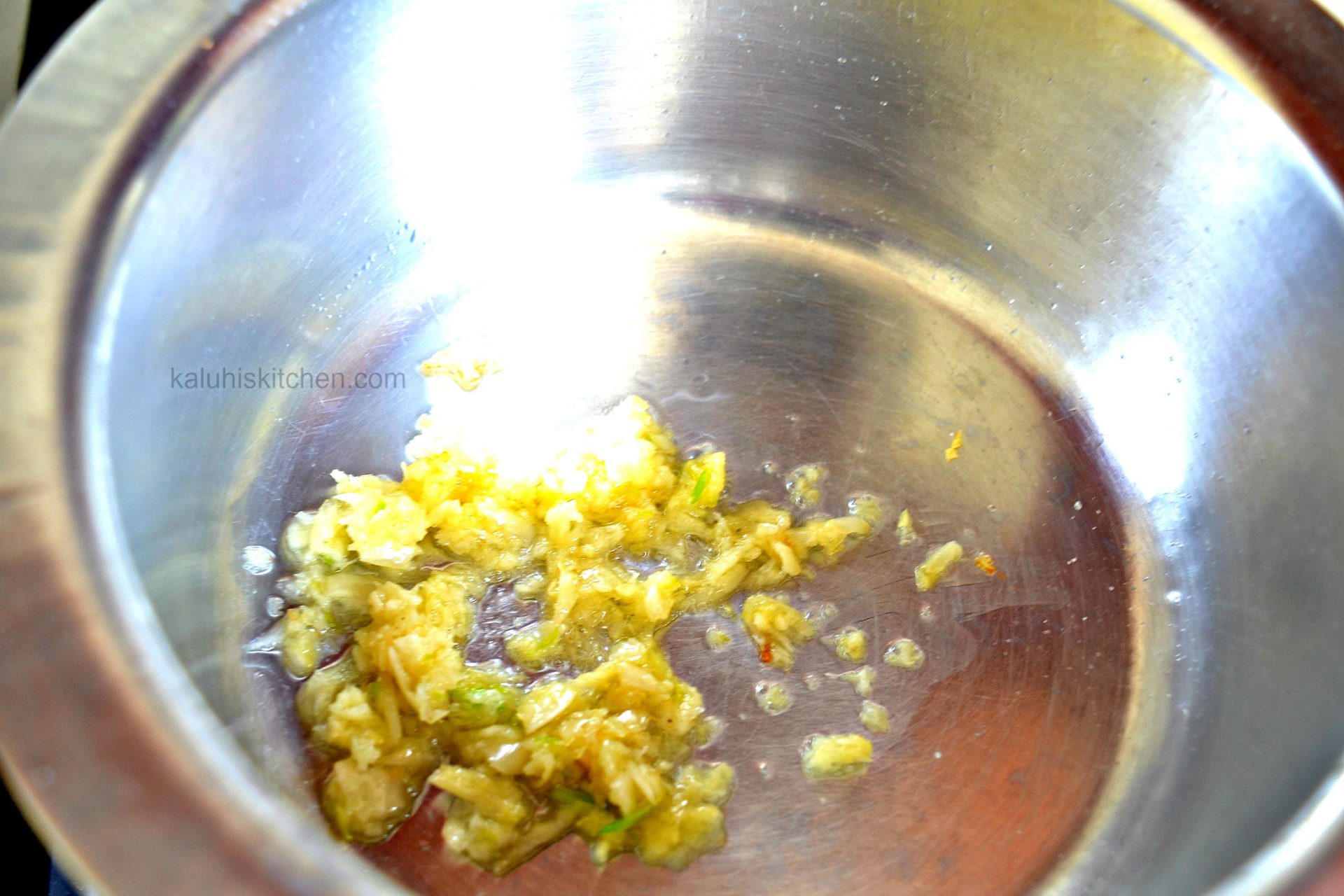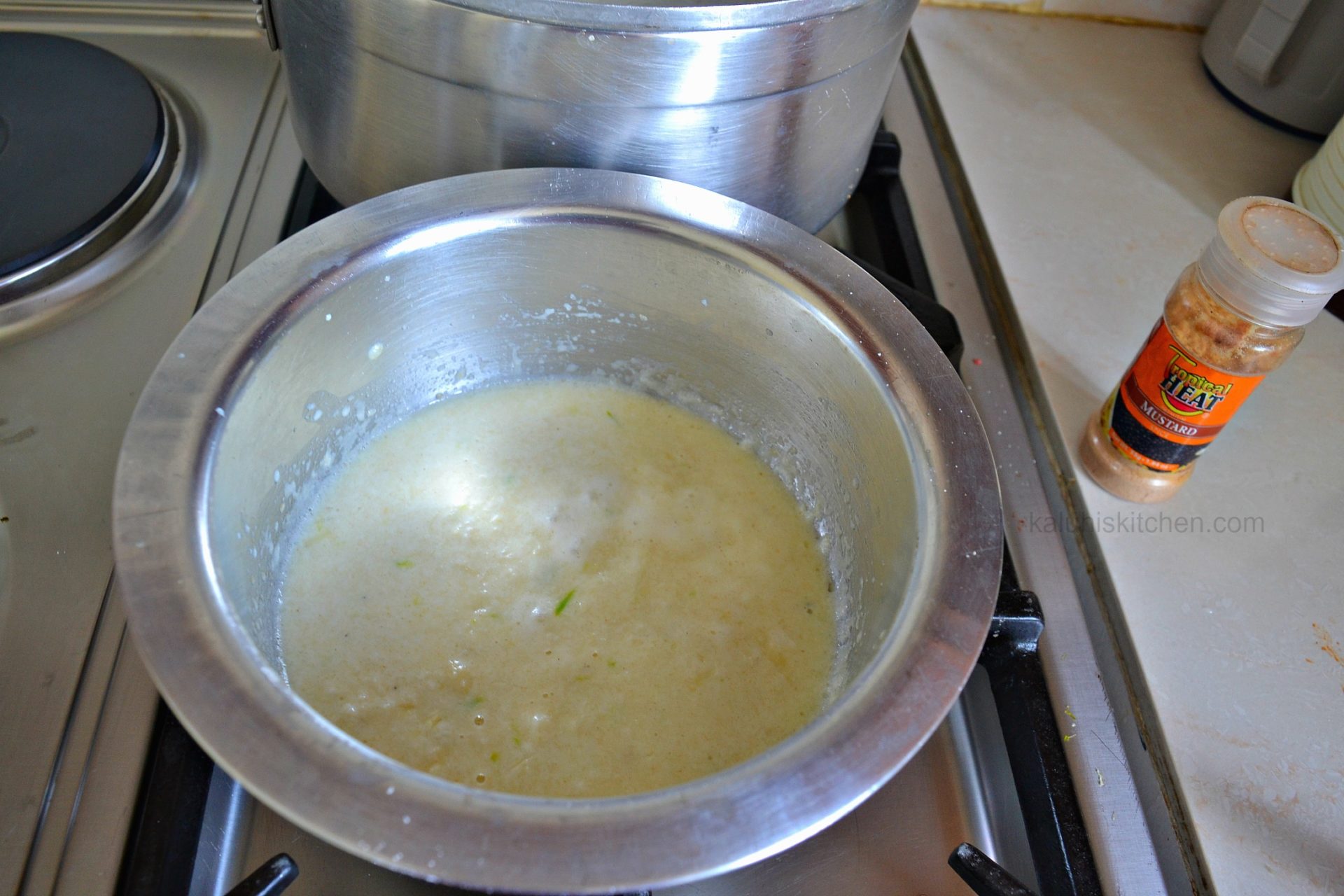 Once the rice is cooked and the sauce is done remove from the heat and serve.
While December in other countries is synonymous with  snow and eggnog, Christmas in Kenya is synonymous with blazing sunshine and pilau. While beef pilau is the most common way to cook it, chicken pilau offers a different yet just as appealing way to have this Kenyan delicacy.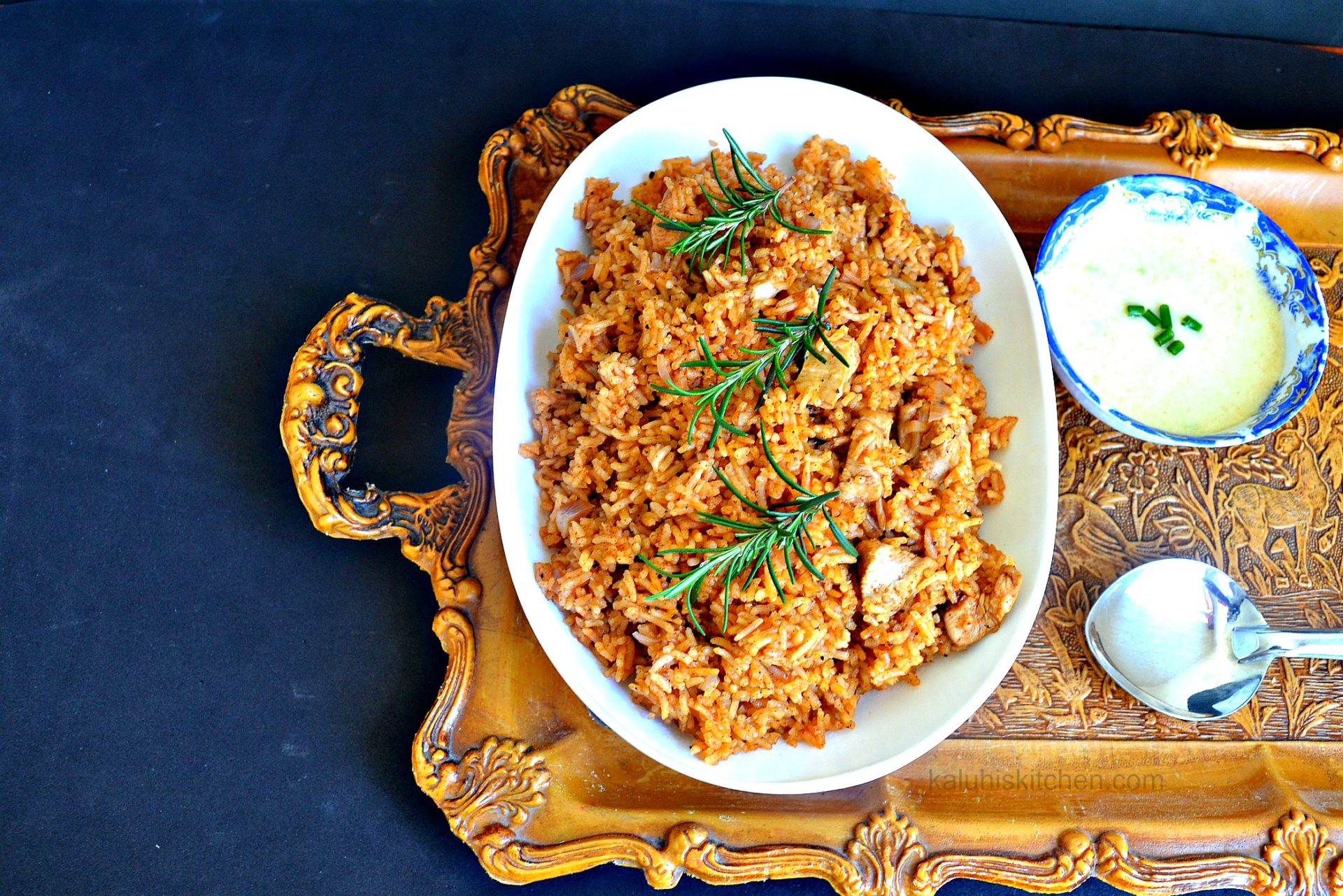 The garlic sauce takes this pilau to stratospheric levels! Garlic goes well with anything chicken and this chicken pilau was no exception. It brings everything together; compliments the flavor of the chicken and  tempers the spices used. It is nothing short of splendid!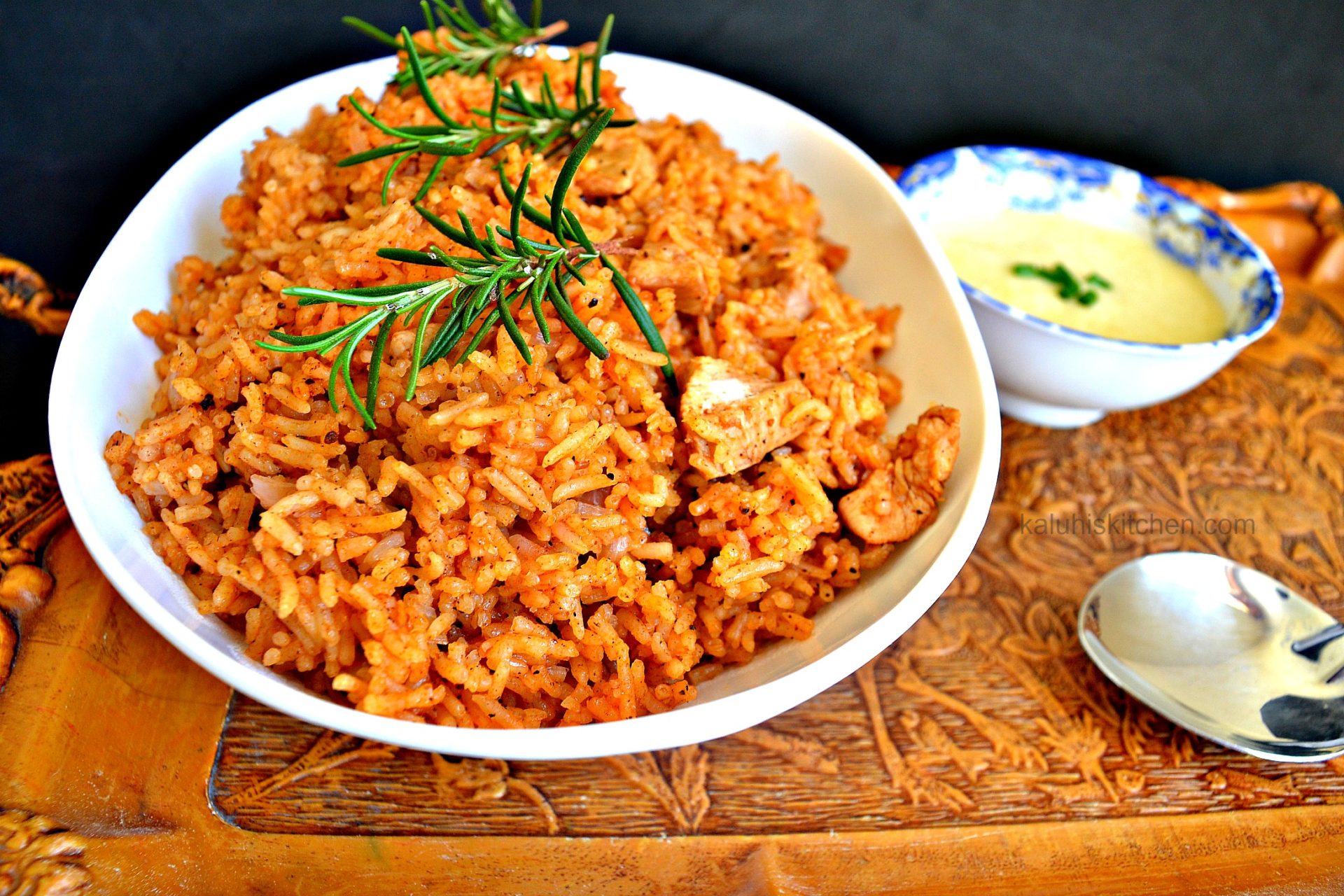 This was really easy, so you have no excuse for preparing bad pilau anymore. I hope this brings plenty of happiness to your tables and palates as it did mine :))
-Kaluhi
---
Get the full recipe here: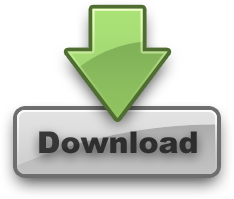 ---