Good food puts me in an excellent mood! Food is the perfect icebreaker and the perfect conversation starter. Food is comfort. Food makes a road trip more scenic. Food makes a visit more memorable. Yes food is primarily for sustenance, but because we eat everyday anyway, why not make it enjoyable no? And let's praise the heavens that it is not complicated at all to make delicious, deeply flavorful food!!
Some people may think making chicken biryani is complex, however, that is far from the truth! Flavor packed does not need to unattainable, and I am right here to show you that! I made a goat biryani last year January, and today, we do some bomb ass chicken biryani!!
Mtapenda!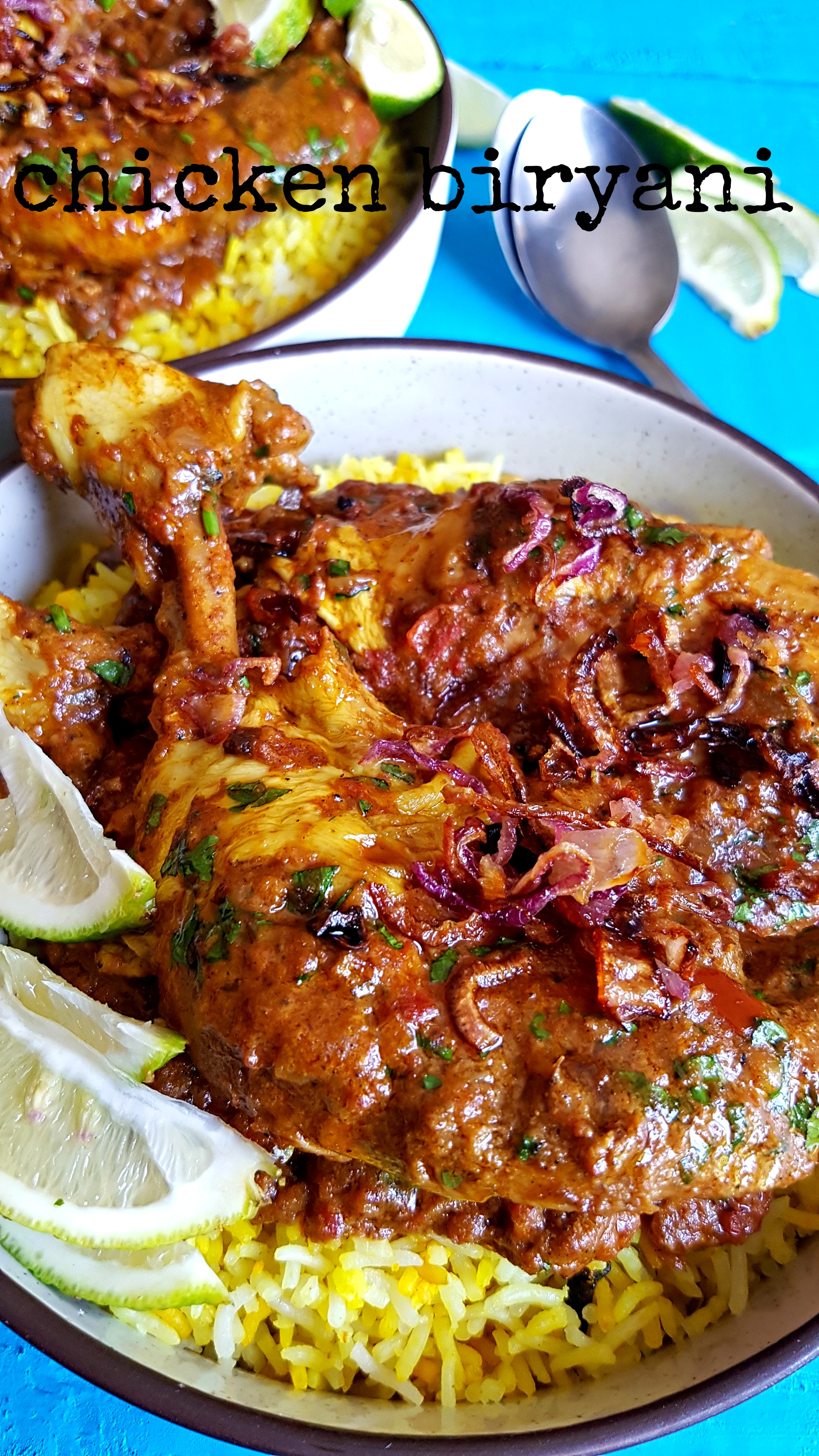 I made a dope vid to accompany the blog post. Do watch below, and subscribe!

PREP TIME: 24hrs COOK TIME: 40min SERVES: 5
Ingredients
For the marination: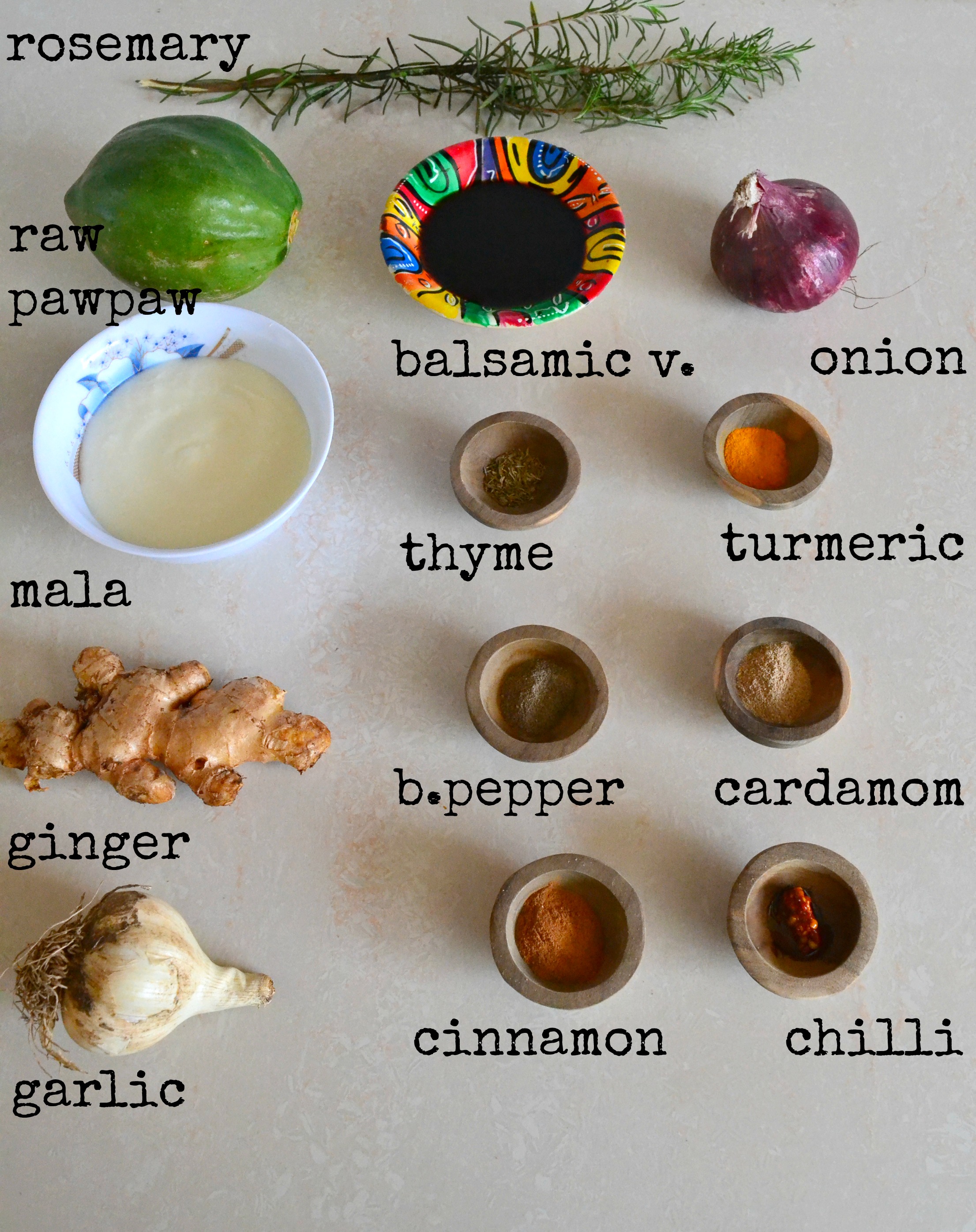 5 drunsticks
1 cup of mala
1 tablespoon of minced ginger
1 tablespoon of minced garlic
a sprig of fresh rosemary
1 teaspoon of turmeric
1/2 teaspoon of dried thyme
1/2 teaspoon of cardamom
1/2 teaspoon of cinnamon
1 teaspoon of black pepper
1/2 teaspoon of chili paste
1/2 a cup of grated raw pawpaw
3 tablespoons of balsamic vinegar
For stewing
1 small white onion
3 tomatoes, diced
2 tablespoons of tomato paste
3 bay leaves
1 Cup of mala
For the rice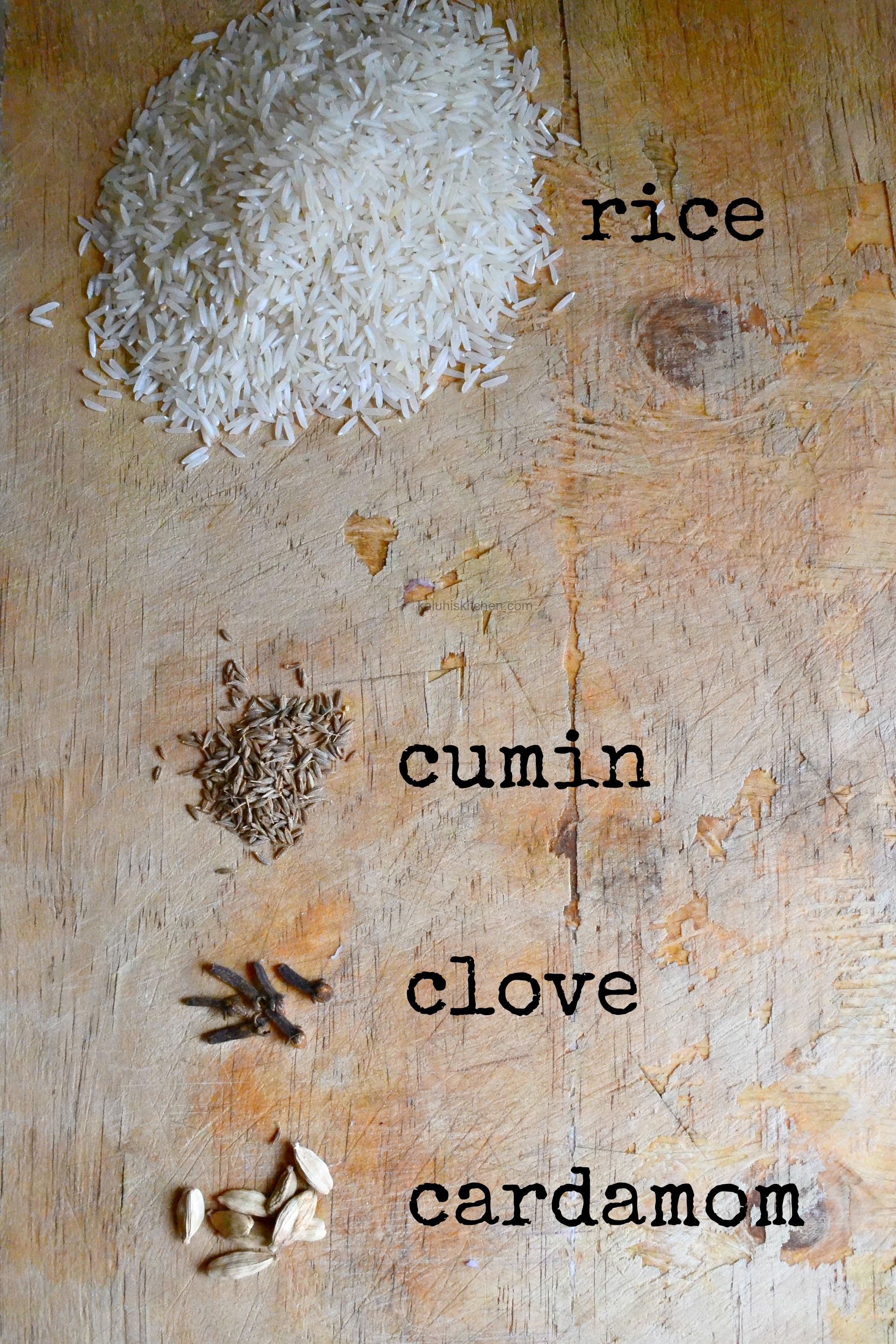 1 cup of rice
3 cloves seeds
5 cardamoms seeds
1/2 a teaspoon of cumin seeds
1/2 a teaspoon of turmeric
Method
There are two ways you can go about this:
Method one: Add in the spices during the stewing stage, and later on the chicken for it to cook in the mchuzi. (Vanessa Mehri makes her's this way. Watch her video here for comparison)
Method two: Add all the spiced into the chicken to marinate, then later on add everything to the tomatoes later on. I prefer this method because the meat itself gets to marinate and have flavor of it's own.
You can use either method, but I recommend you use the second one because of the marination. Lets start.
Start with the chicken marination: Add all the marination ingredients to the chicken, which should be in a bowl, and mix it all up and let it marinate.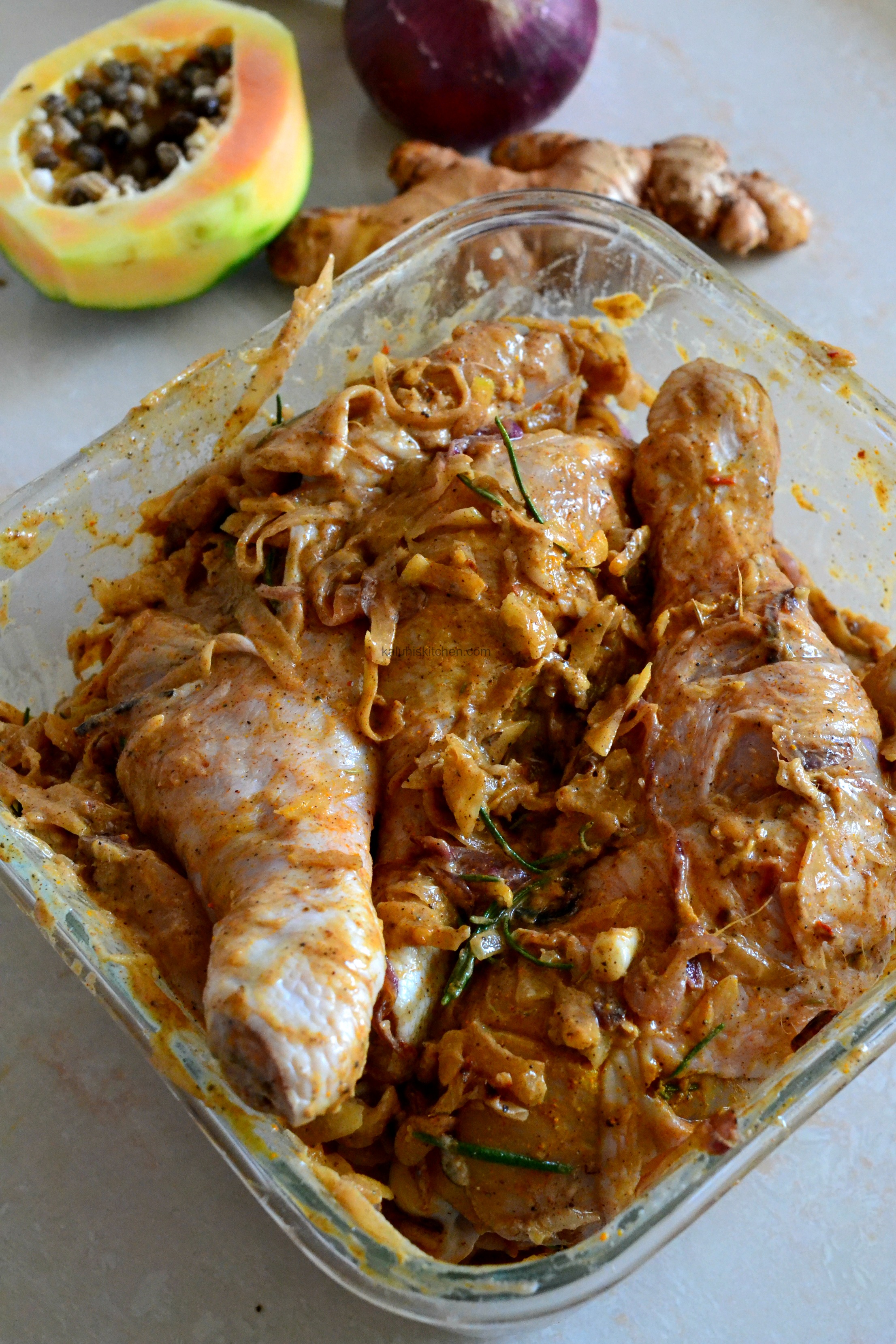 I used drumsticks, but you can use any other part of a chicken. Make sure you use every single ingredient I said. The flavor must be bold because biryani NOT a plain boring, flat, watery stew with mchele ya pink or whatever!! Flavor must be there and technique must be followed!
I explained in the video why raw paw paw is important so pass by and watch. I let my chicken marinate for 3 days-refrigerated- but you can let yours marinate for 3-6 hours if you are in a rush.
Let's start the cooking!
In a pan, add the onions and cook until softened. I used white onion, but red onion or even spring onion would be perfect. Then add the tomatoes, tomato paste, bay leaves and a bit of water and stock and let it simmer until thick. The tomato base must be thick and uniform and unsightly, large chunks of tomatoes should not remain. To eliminate this issue, let the tomatoes simmer for 10-15 minutes. I forgot to take a pic of how thick and uniform it needs to look in the end, but I showed you in the video.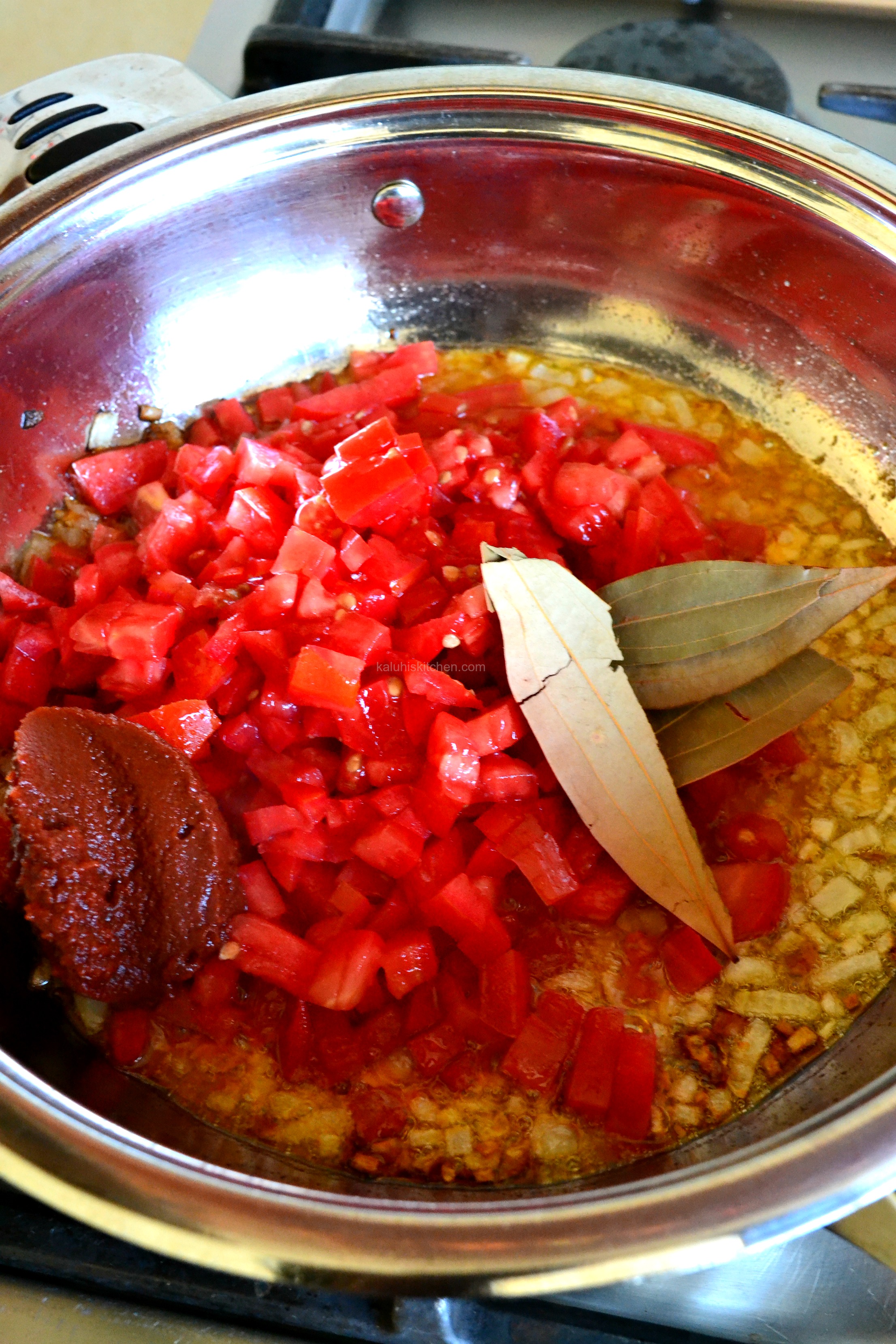 Remember that chicken we had marinated? Yes! It comes in at this point. Add the chicken and mix it in, then add a cup of mala ,and optional – some fried onions too, mix and let it simmer for 20-25 minutes. All the spices, herbs and flavor elements that the chicken marinated in is whose flavor will impart into the biryani. Add all the bowl components into your bowl and do not make the mistake of rinsing the chicken (?????) before adding it in.
In the event you do not have some mala, PLAIN yoghurt would be an excellent substitute.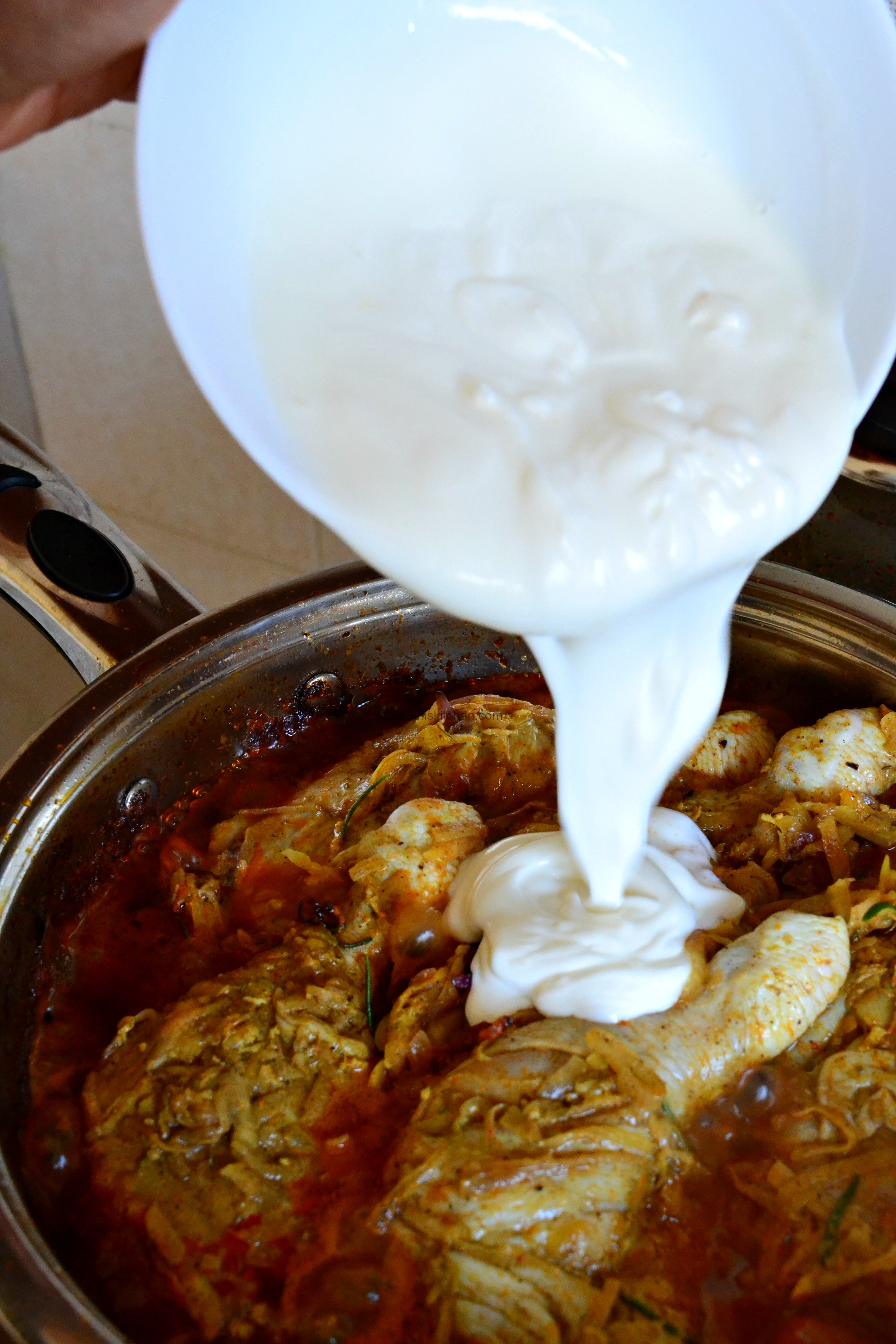 Cover with a lid and allow this to simmer until the chicken is cooked through. Time may vary according to the size of your chicken and the cuts as well. Mine took about 20 minutes.
Once done, garnish with some finely chopped dania.
For the rice, add the whole seeds (clove, cumin, cardamom) to the water then bring it to a boil. The whole spices I used are also verrrrry much available in out supermarket spice aisles. A pack of whole cumin, for example, costs 69 bob.
Once the water has boiled, add the rice and allow this to cook kawaida. Besides the chicken having a bucket load of flavor, the rice as well brings something to the table.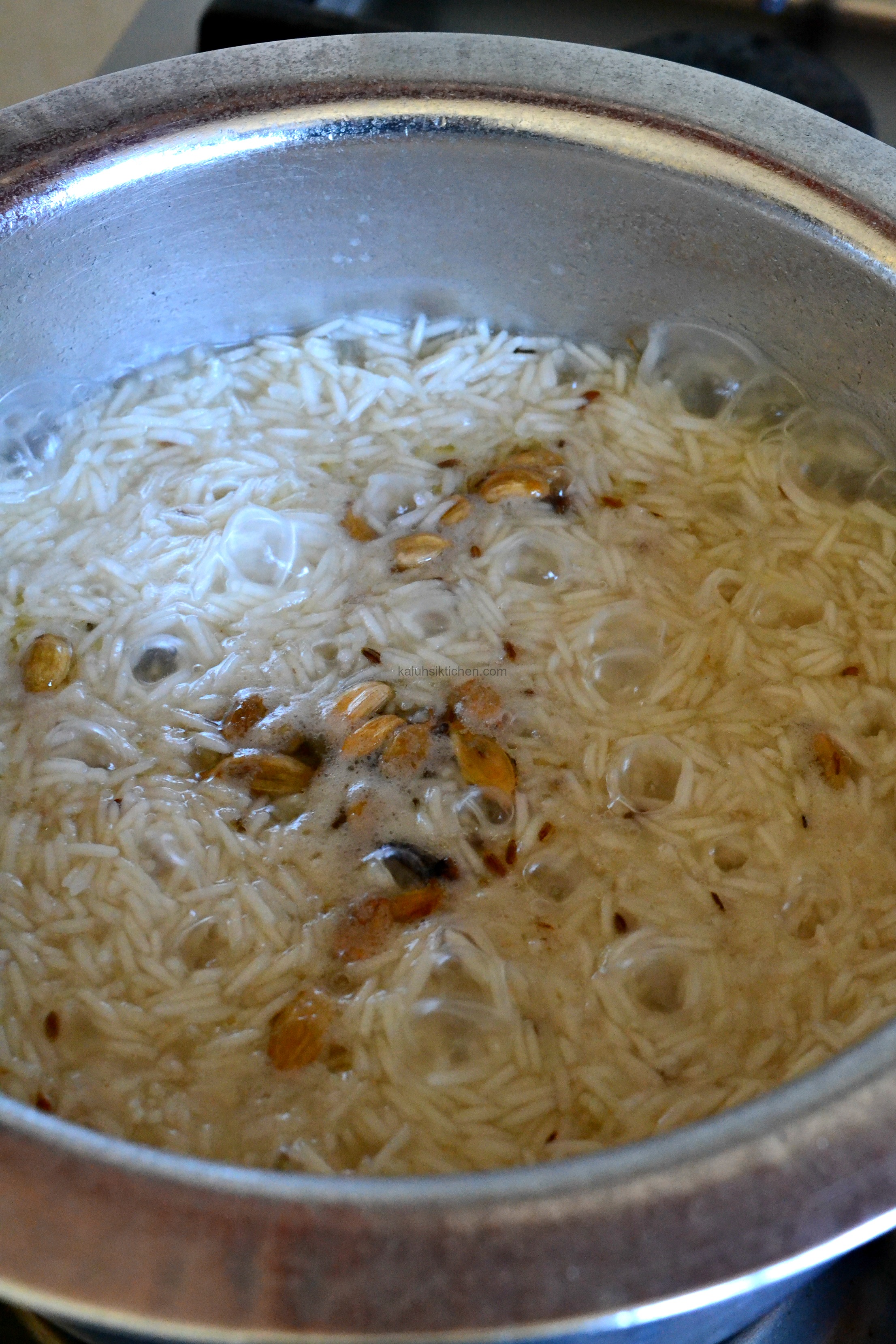 Once done, add the turmeric to half of the rice, mix it in to that half, then toss it all together later. You can use food color if you fancy, but I have always really preferred using turmeric as an all natural colorant. As it is in all rice dishes, your rice has to be cooked well and perfectly moja-moja for your biryani too.
See from the video how I tossed this all together.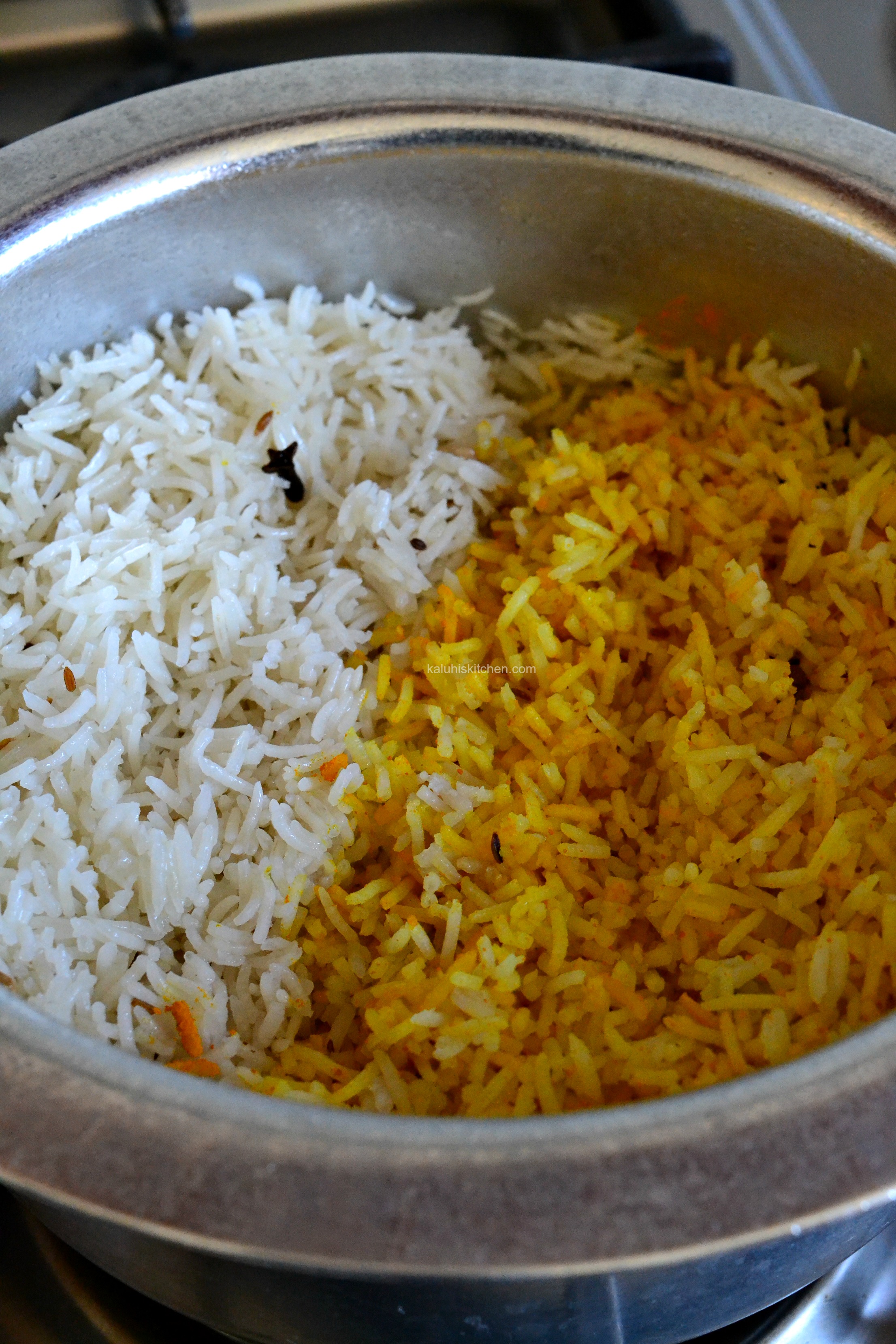 Now that both the rice and the chicken are done, plate the biryani. Rice first, then some of the saucy mchuzi and then a healthy serving of the kuku. To garnish, some crispy fried red onion and some lemon slices in the side.
Can we take a moment and gaze upon this perfection of a serving this is?!!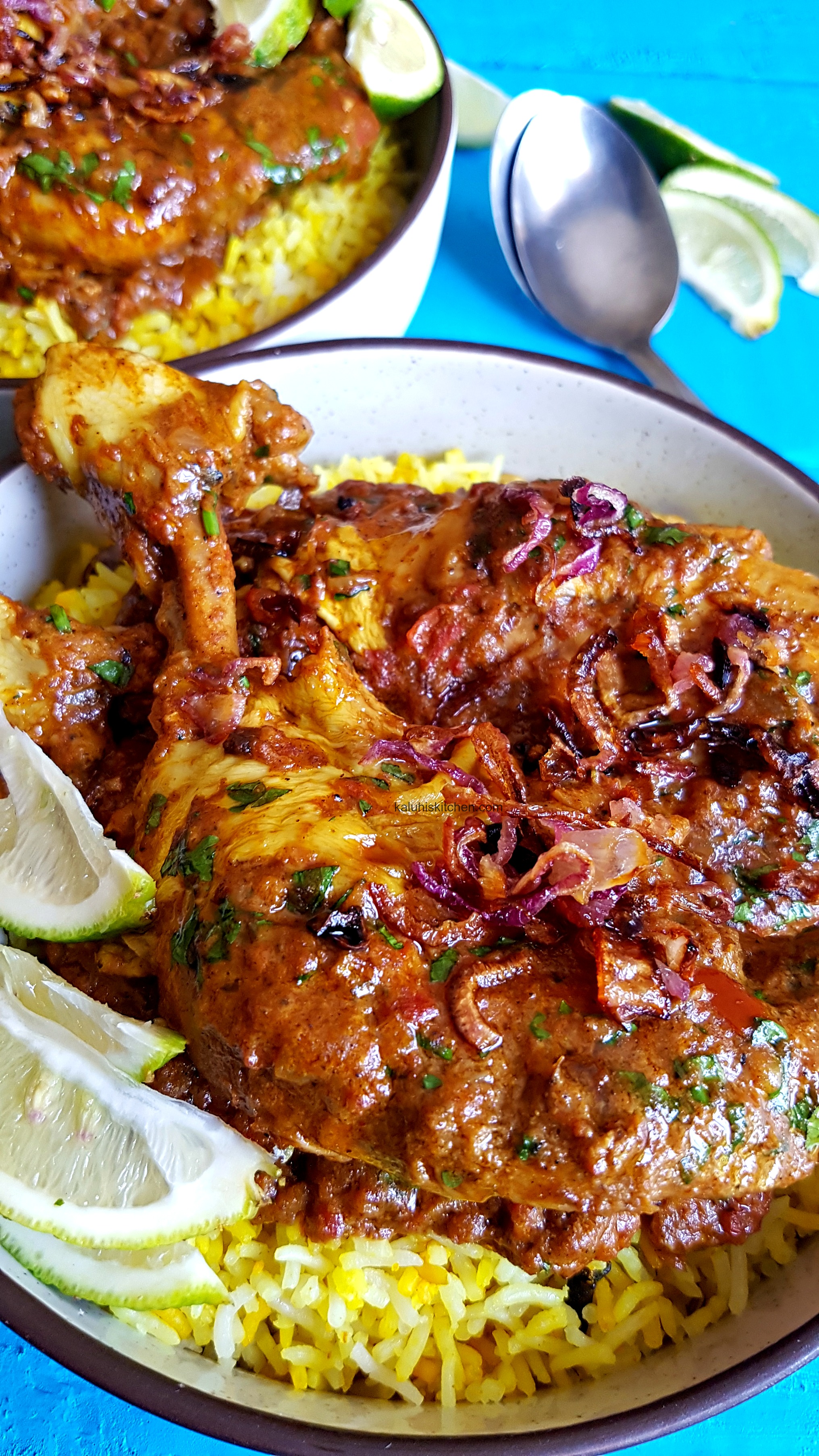 Because of the marination, the chicken was as soft as butter! The boldness of the spices made this come alive and the heat of the chili set it all ablaze! The whole spices in the rice along with the bold ones in the chicken were such a perfect match! My chicken biryani really does taste as pretty as it looks guys!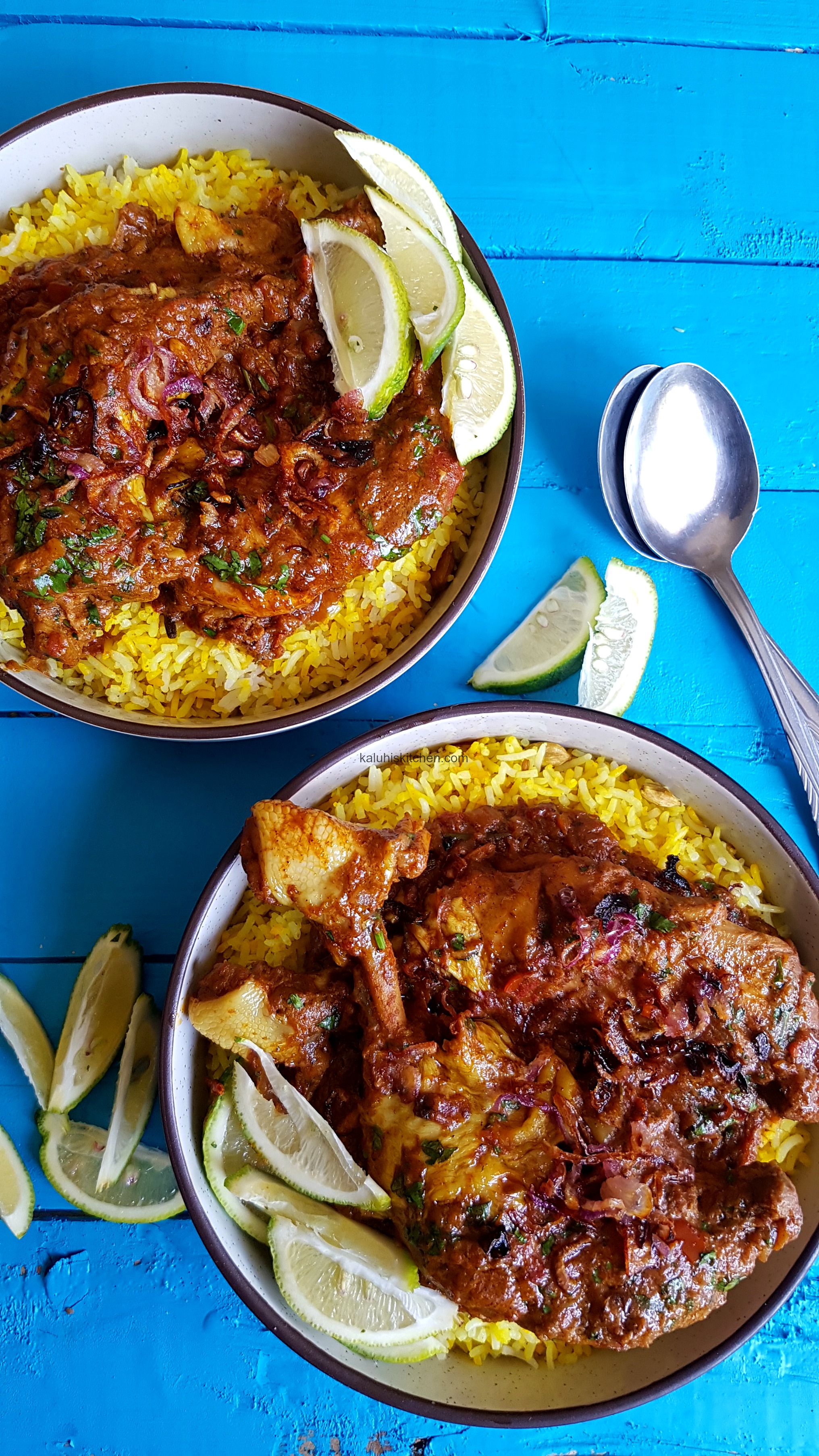 I would very much love it if you guys passed by my YouTube channel to watch this beauty of a dish come to life, and get a visual feel of how easy it is to put together and have any questions answered when it comes to technique & execution.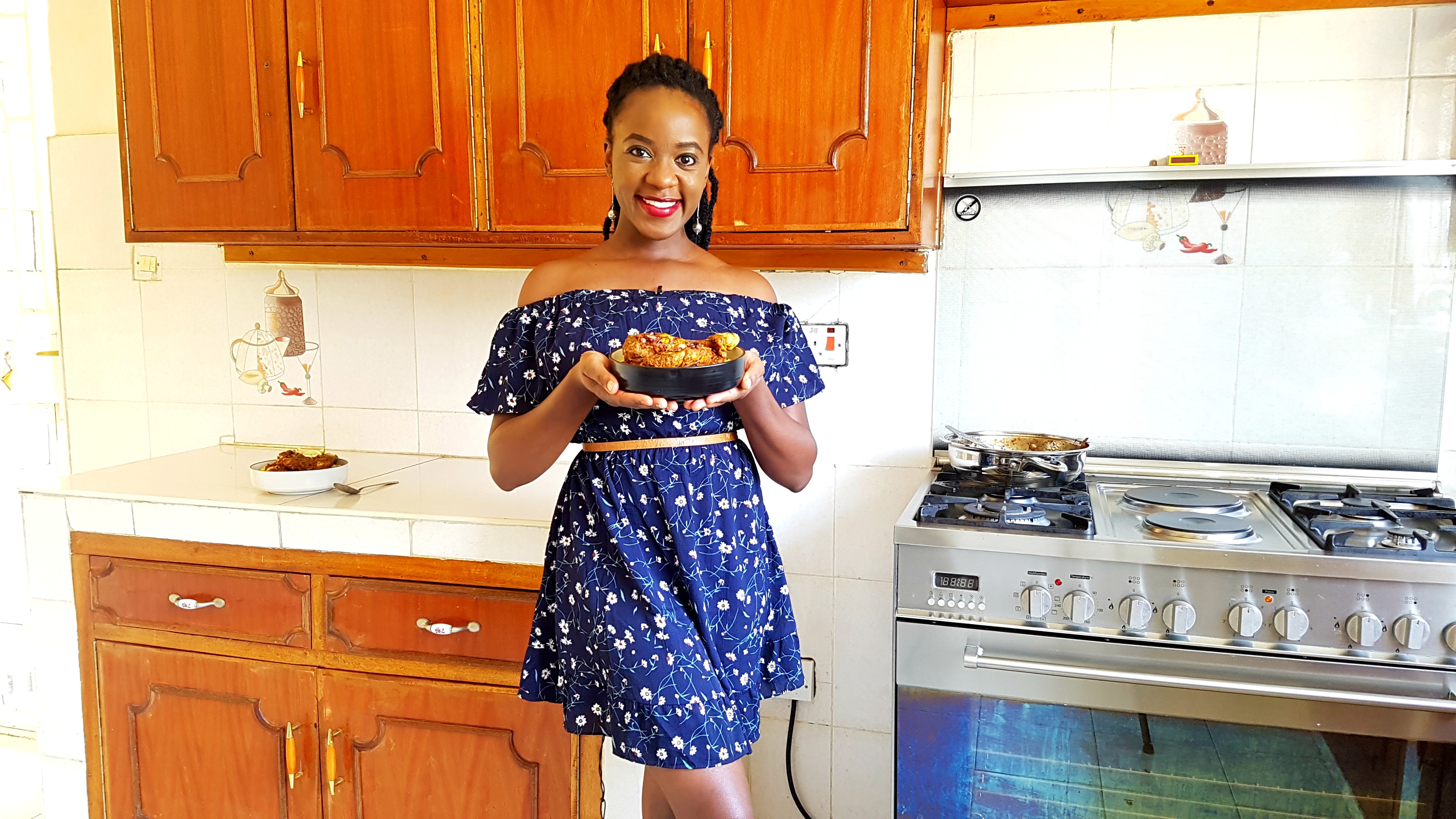 Love!
-K
---
Get your downloadable recipe here :))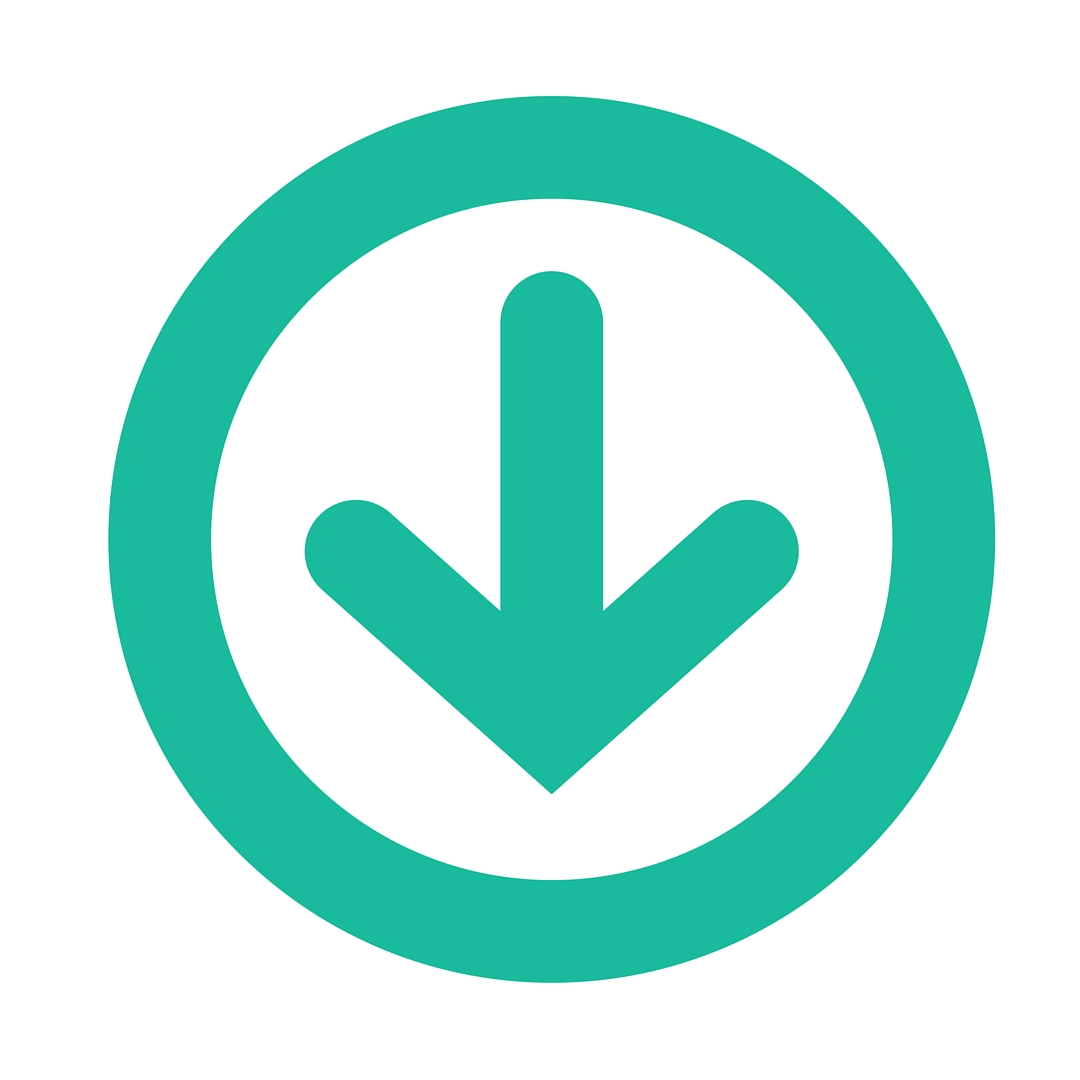 ---
All content and images are copyright protected by



Do not copy in part or whole without giving due credit.
---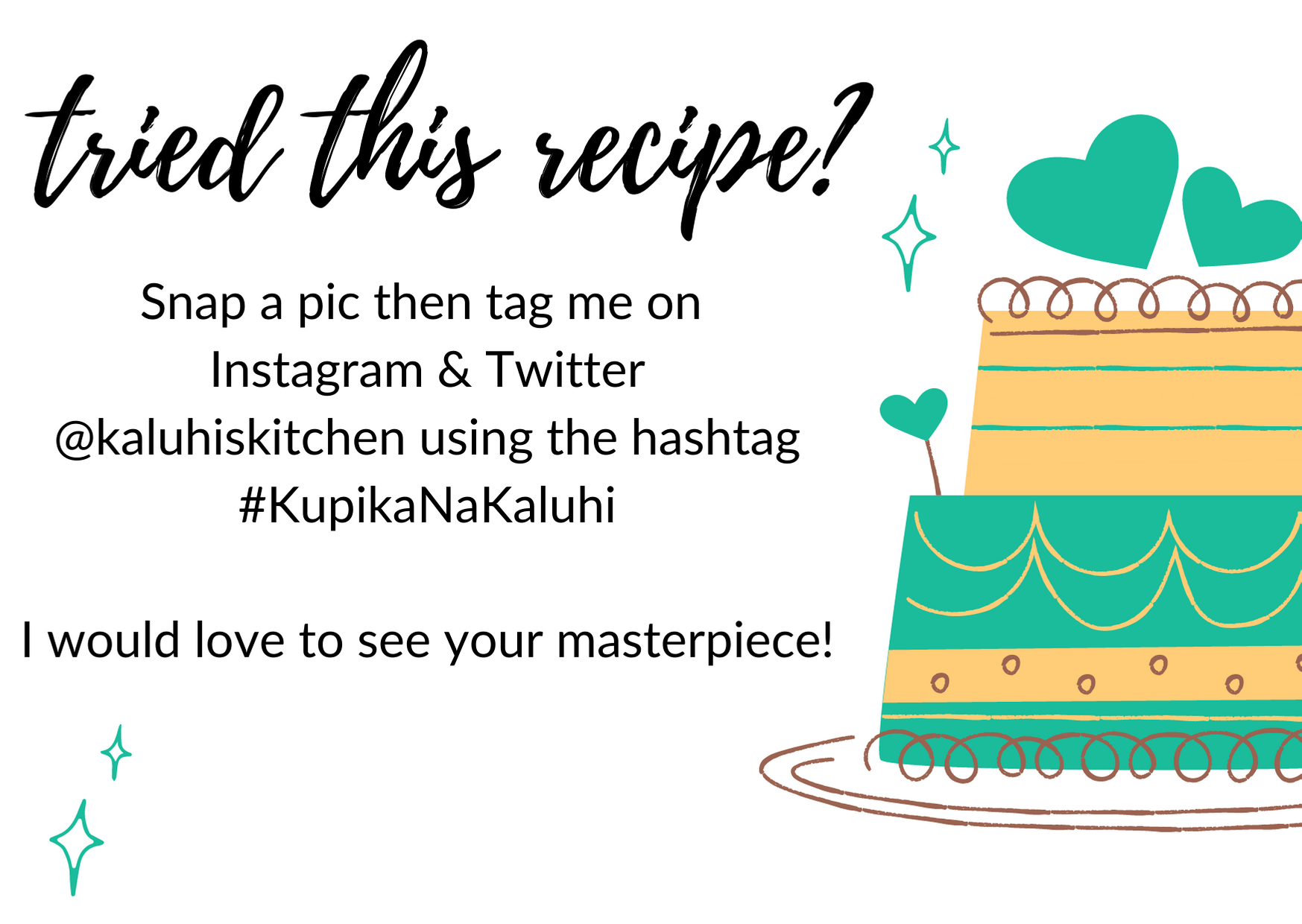 ---