I once heard someone say "If you find yourself talking about the weather on a first date, its time to goooo" LOL Our generation has issues! Anyway, lets talk about the weather. Last week was pretty frigid. I wanted to bump this post and have it earlier but I was too excited about my biryani and tilapia peri peri recipes and decided to stick to how I had originally scheduled my posts. This soup would be perfect for last week's weather. But as you know with November, the weather is rather unpredictable. Yesterday was beautifully sunny but it could be rainy later this week or today. Today looks like a soup day! This is one recipe you should save for a rainy day ;)).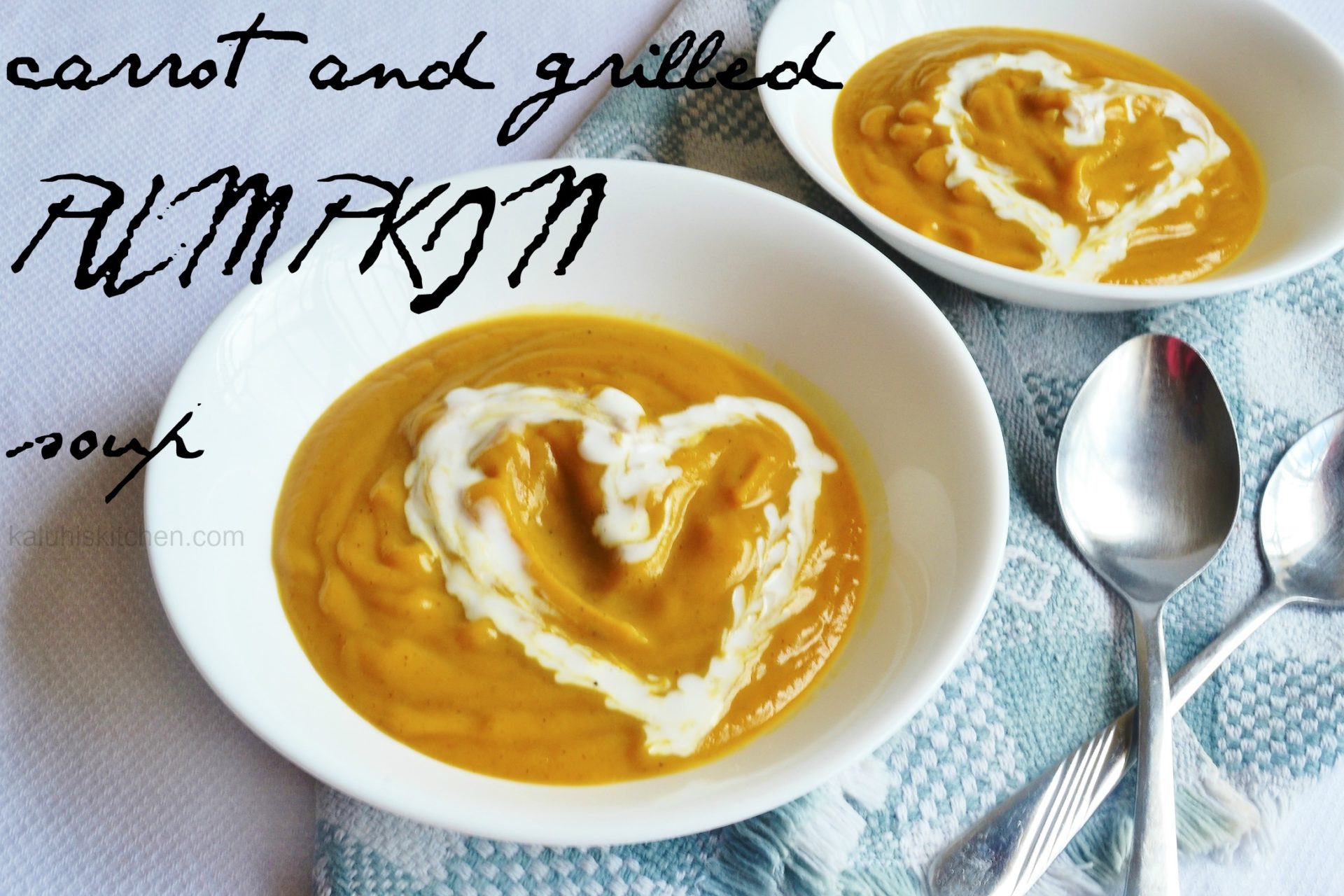 COOK TIME: 40 MINUTES  SERVES:2
Ingredients:
1/2 a pumpkin, about 500 g
1 large carrot
1/2 a teaspoon of cinnamon
1 small red onion, finely diced
1/4 cup of milk
Garnish: Heavy Cream (optional)
Method
Peel your pumpkin and cut it into pieces. Drizzle some vegetable oil on them and grill them for 10-15 minutes. Altenatively, you can bake these at 400c for the same amount of time. If you want them to totally cook through, this will take 45-60 min.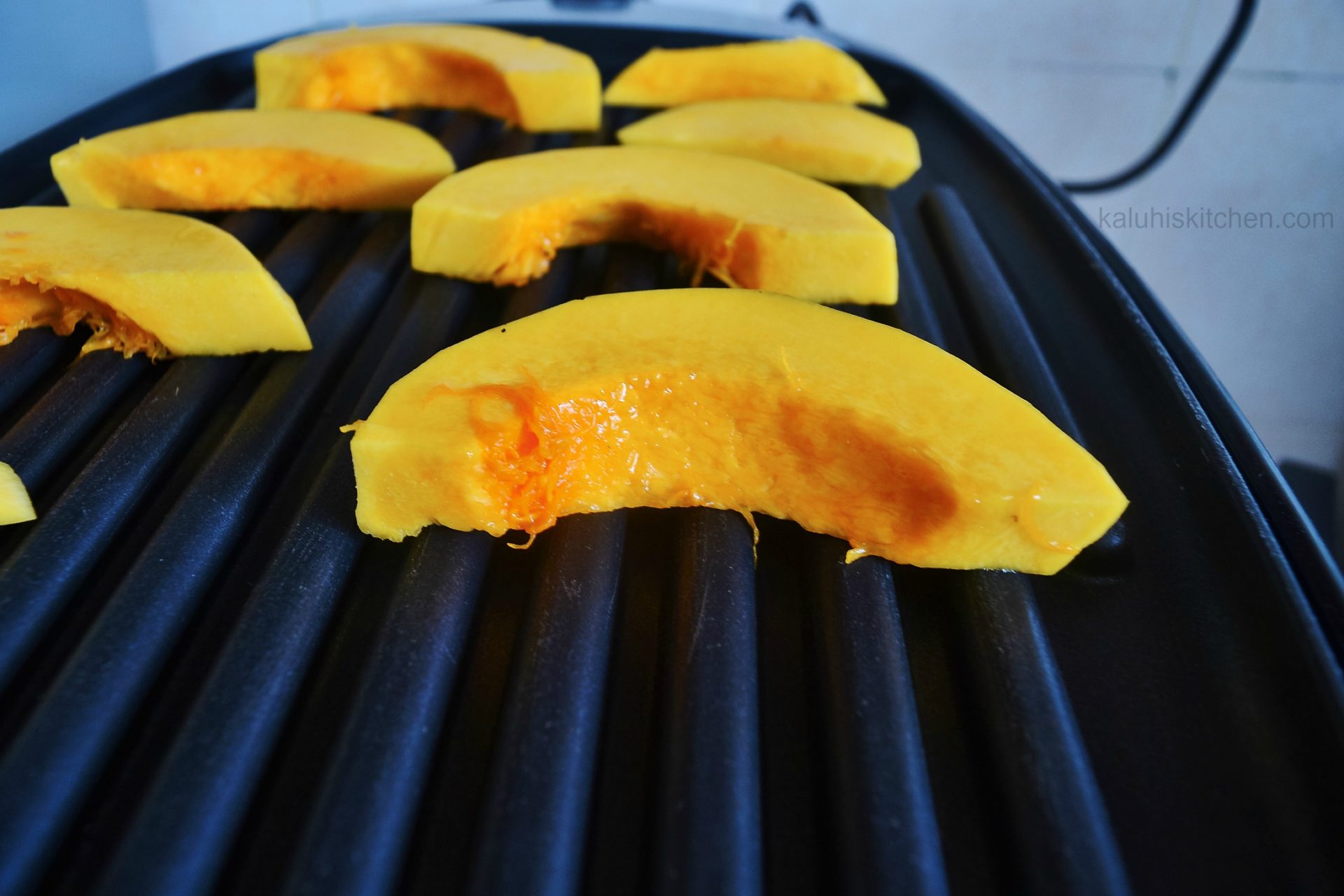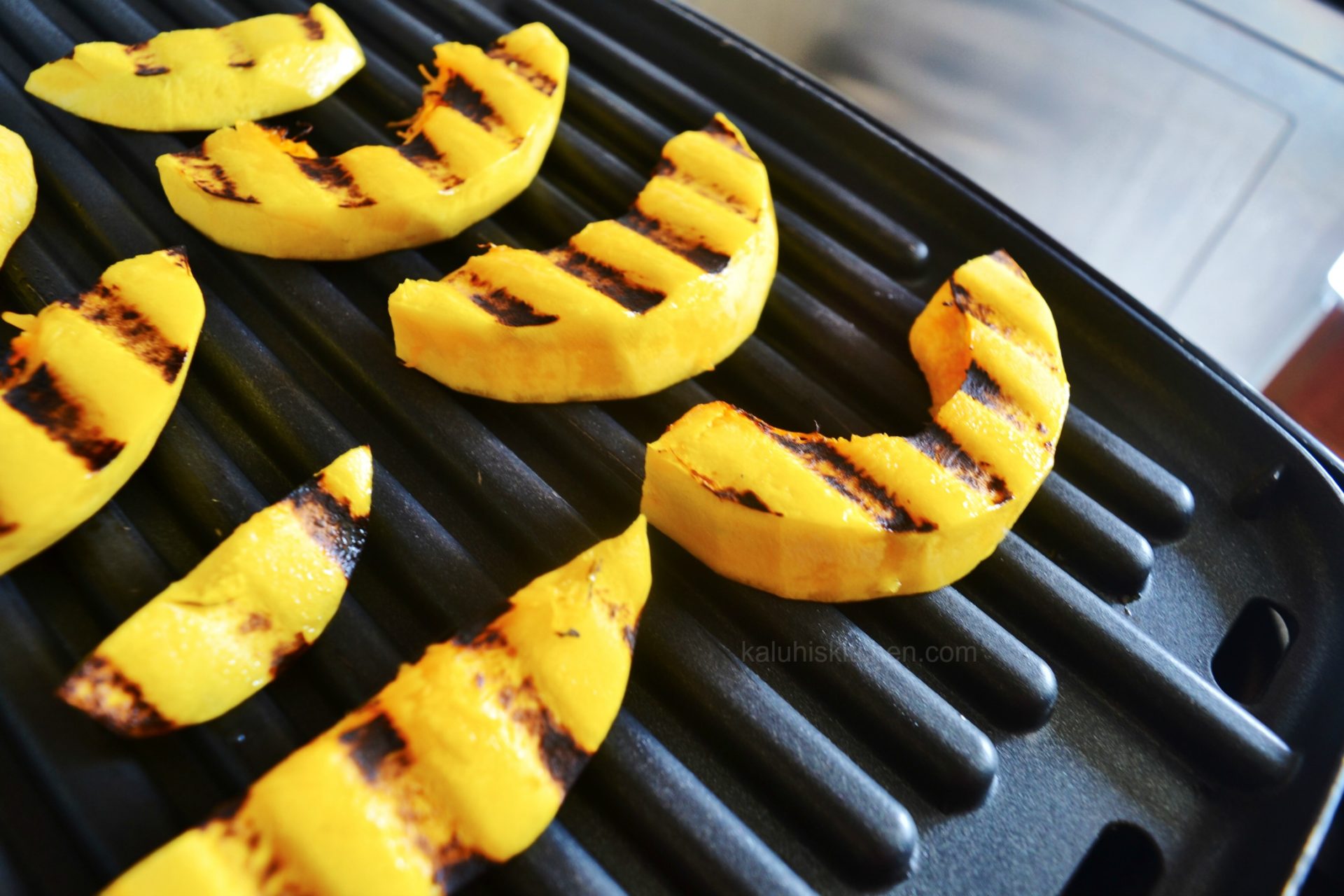 As this is going. Put your carrots, onions and cinnamon to boil.Once the carrots have softened, add the pumpkin so that it can finish cooking through.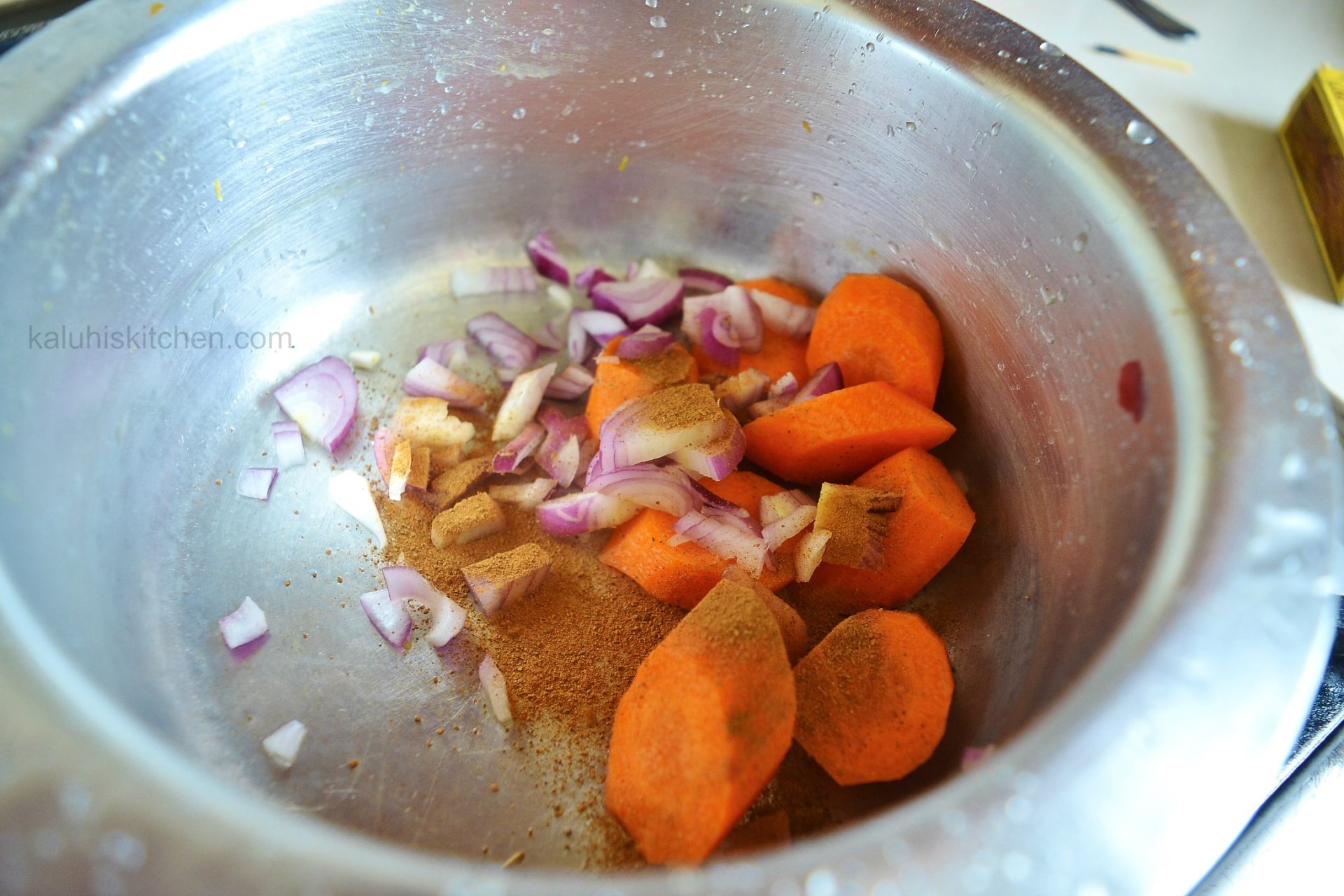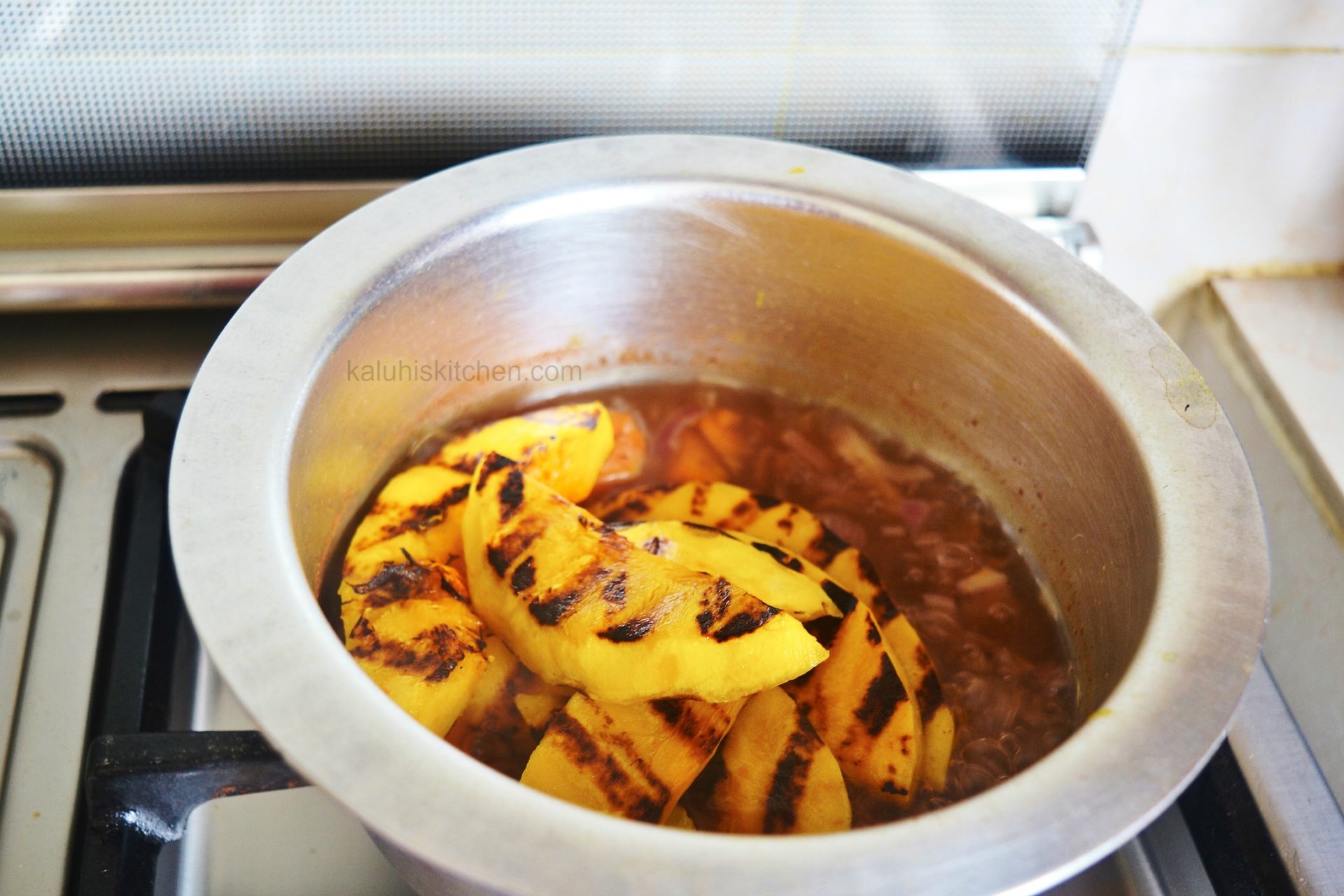 Once the pumpkin is tender, turn it off and allow it to cool down slightly before proceeding. Put all this in a blender and blitz this until the entire mixture is smooth.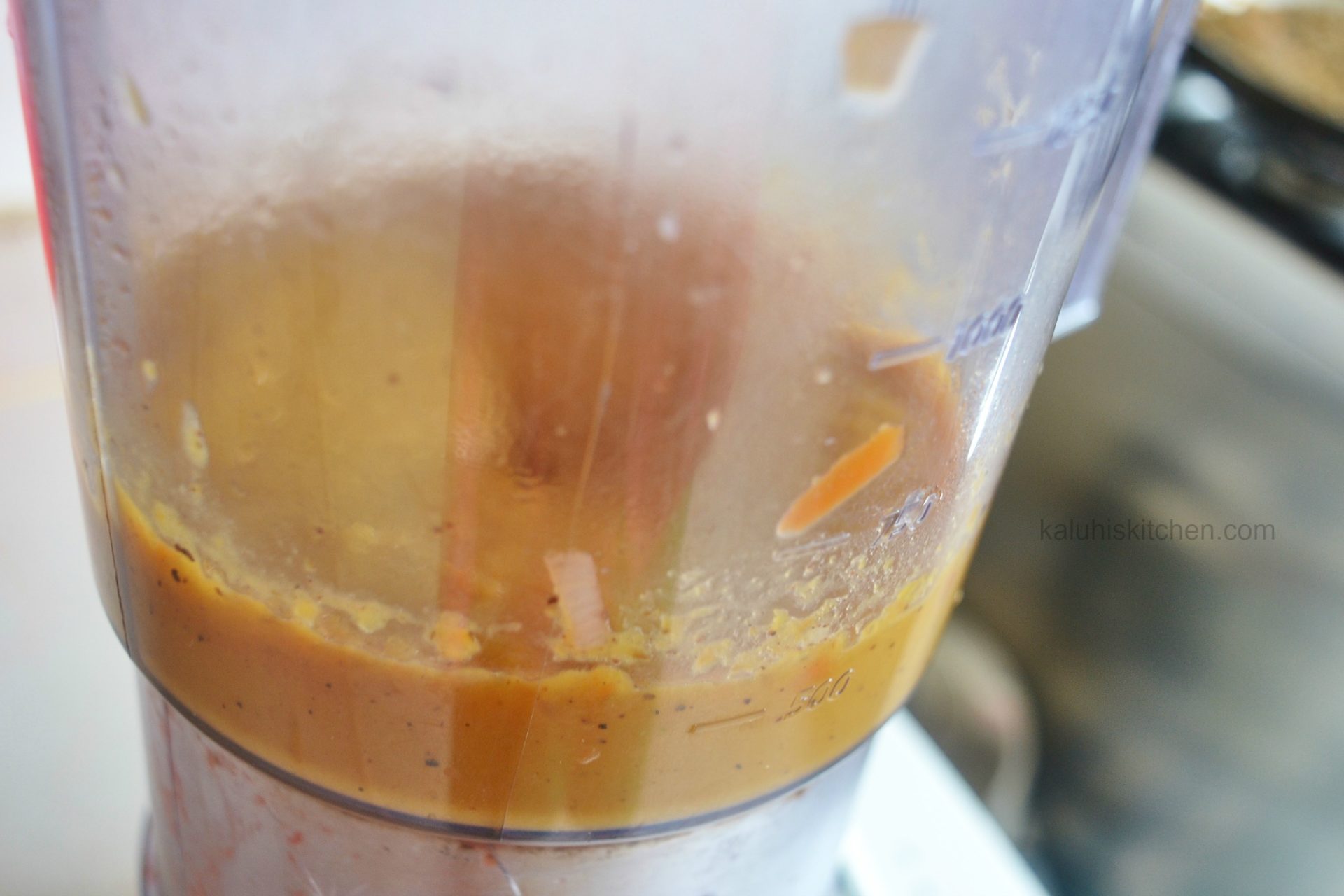 Return this to the heat and add some milk until you get to your preferred level of consistency. I loved mine really thick so I added a small amount of milk. But if you like yours light, add more milk.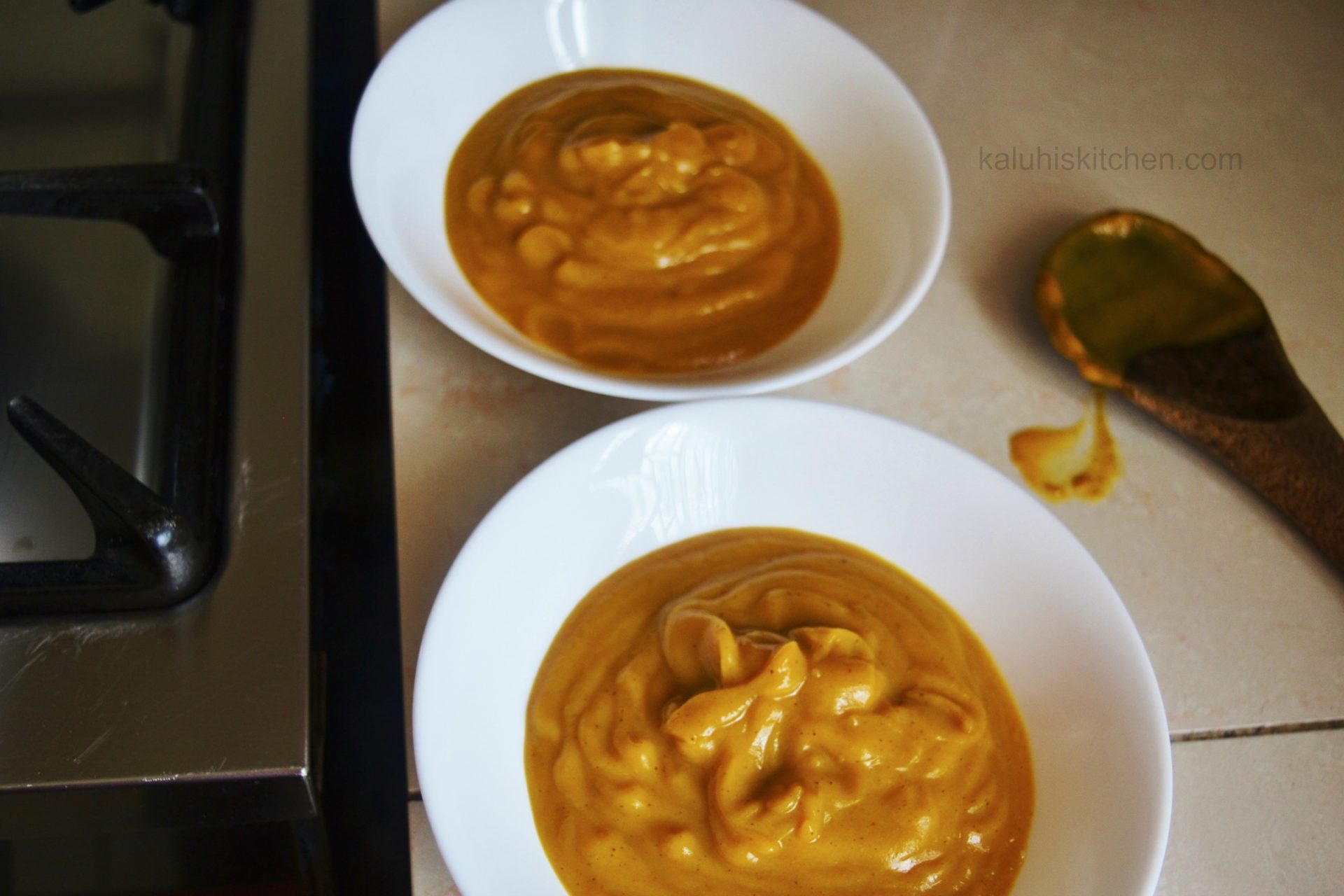 Once it has warmed up once again, laddle it into bowls and garnish with some heavy cream if you please. And in typical Kaluhi fashion, my garnish was a enormous heart just coz I wanted to :-p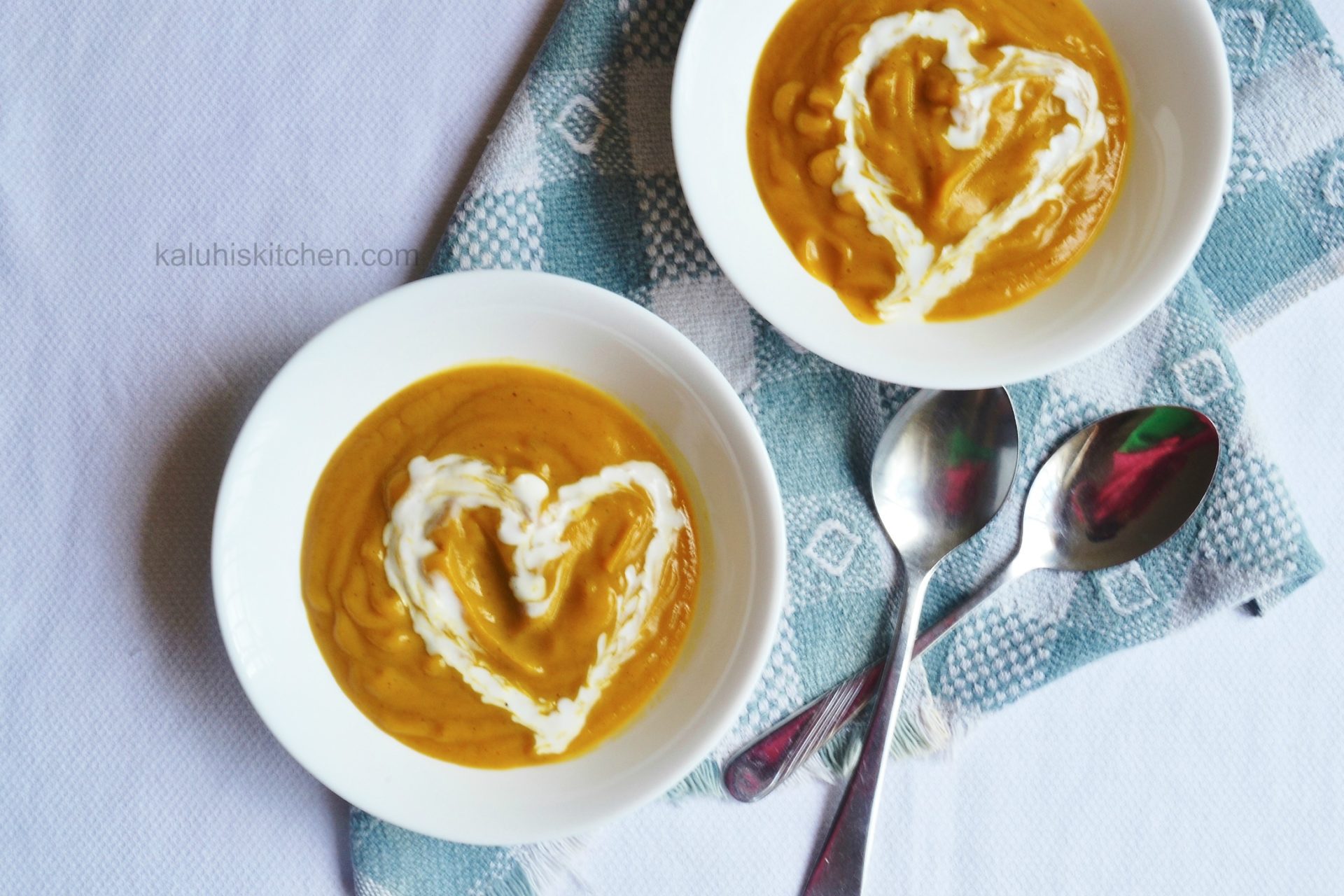 Imagine how comforting it would be to down this during a cold rainy afternoon. This would be totally perfect. And as I told you on Instagram, my favorite way of having my pumpkin is in form of pumpkin soup.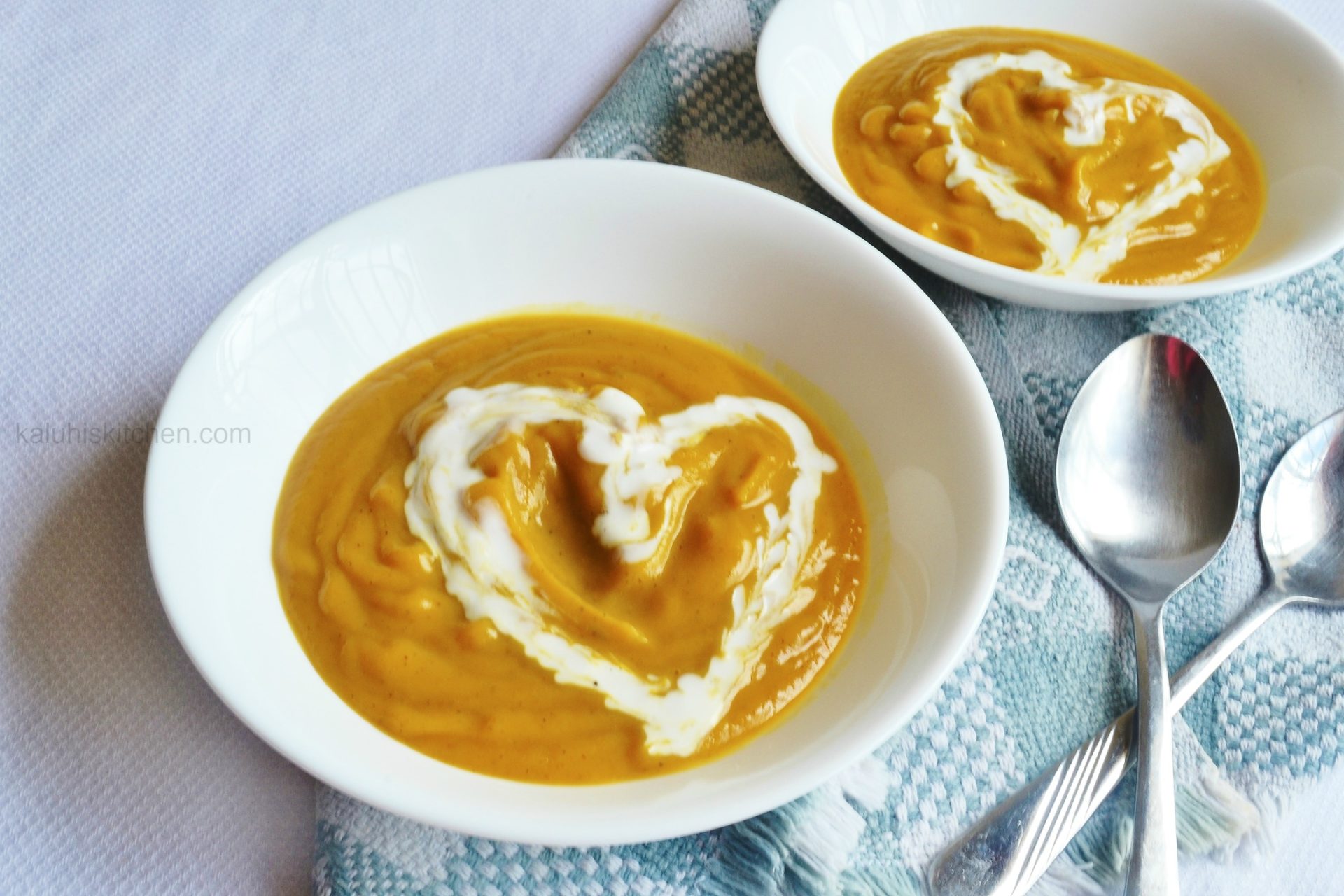 And the best thing is, you can have this as a snack, as an appetizer and as a meal. Pumpkin soup never  lets you down. Make each rainy day the best ever with my pumpkin soup.
Kaluhi
---
Get the full recipe here: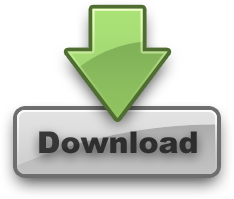 ---
All content and images are copyright protected by



Do not copy in part or whole without giving due credit.